Thailand Travel Guide: 15 important things you need to know before your trip
Thailand is definitely the dream destination for all globetrotters. A small search on the Internet can give you countless stories of how AMAZING Thailand can be and endless things to do in Bangkok, however, not much fewer articles written from DISAPPOINTING experience. The country can offer its visitors warm hospitality, beautiful and rich culture, outstanding food and wonderful landscape, yet, can be polluted, dusty, disorganized and full of scammers or pickpockets. The importance of Buddhism comes with many rules that can be strange for travelers. How to keep yourself away from the disturbing situation? Here are 15 important things you need to know before travelling to Thailand.
1. Tuk Tuks are for experience. Taxis are for the long run.
Tuk Tuk is a very common Thai transportation- an open taxis for short distance. It can be interesting for travelers to try since the transportation is quite unique. It may look pretty cheap, but the price is not. The drivers tend to name the price as they want, and sometimes it gets quite unreasonable. With taxis, on the other hand, tourists pay exactly what shows up on the taximeter. It is also more comfortable with air conditioner, water bottles, some even sell snacks on board. Motorbike taxis are more flexible and suitable for small groups of travelers. However, with the speed it may get, motorbike taxis are more for people who wouldn't mind a few small heart attacks on the way. Nevertheless, hop on a risky tuk tuk ride is heart-pounding yet one of the most intriguing local things to do in Bangkok.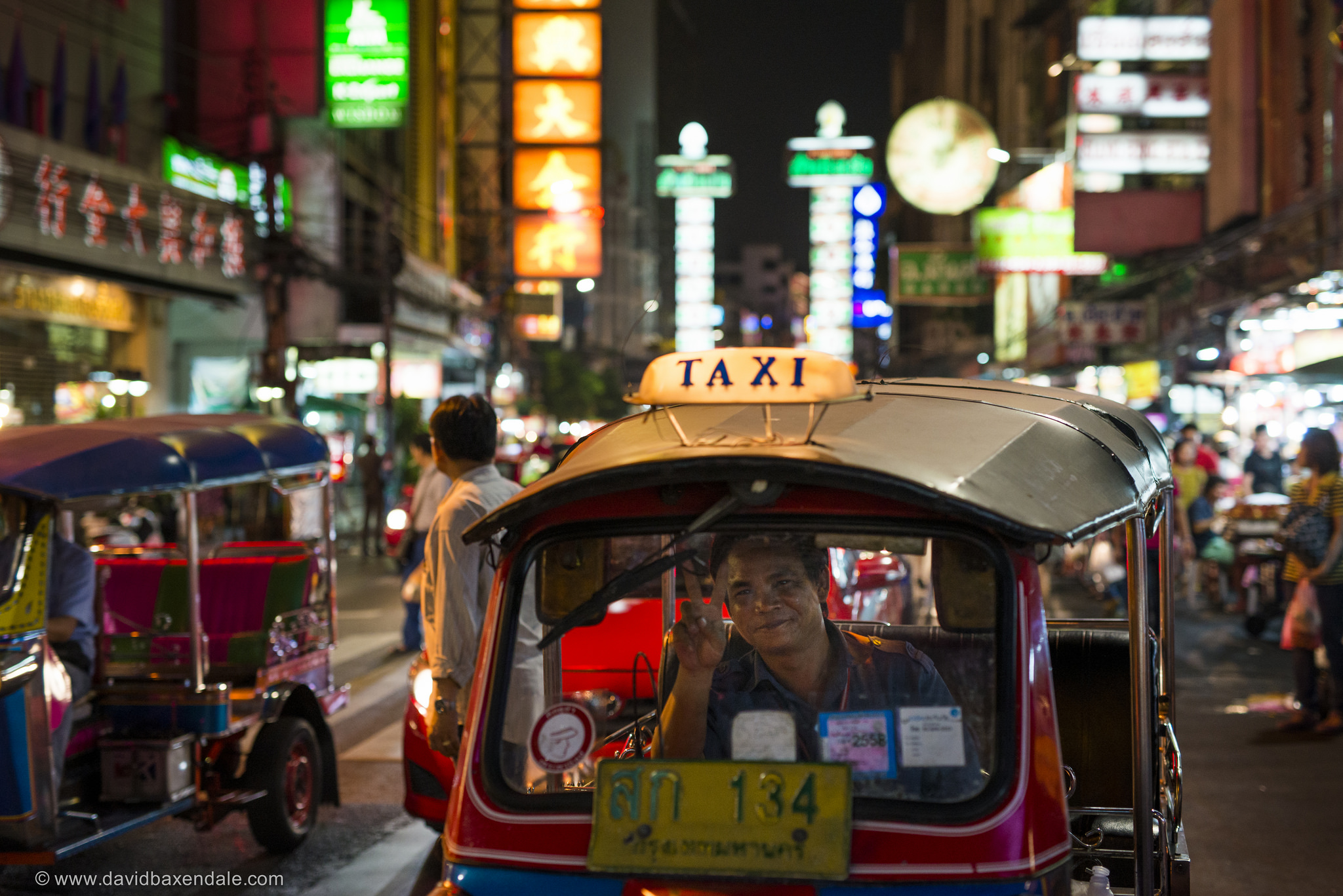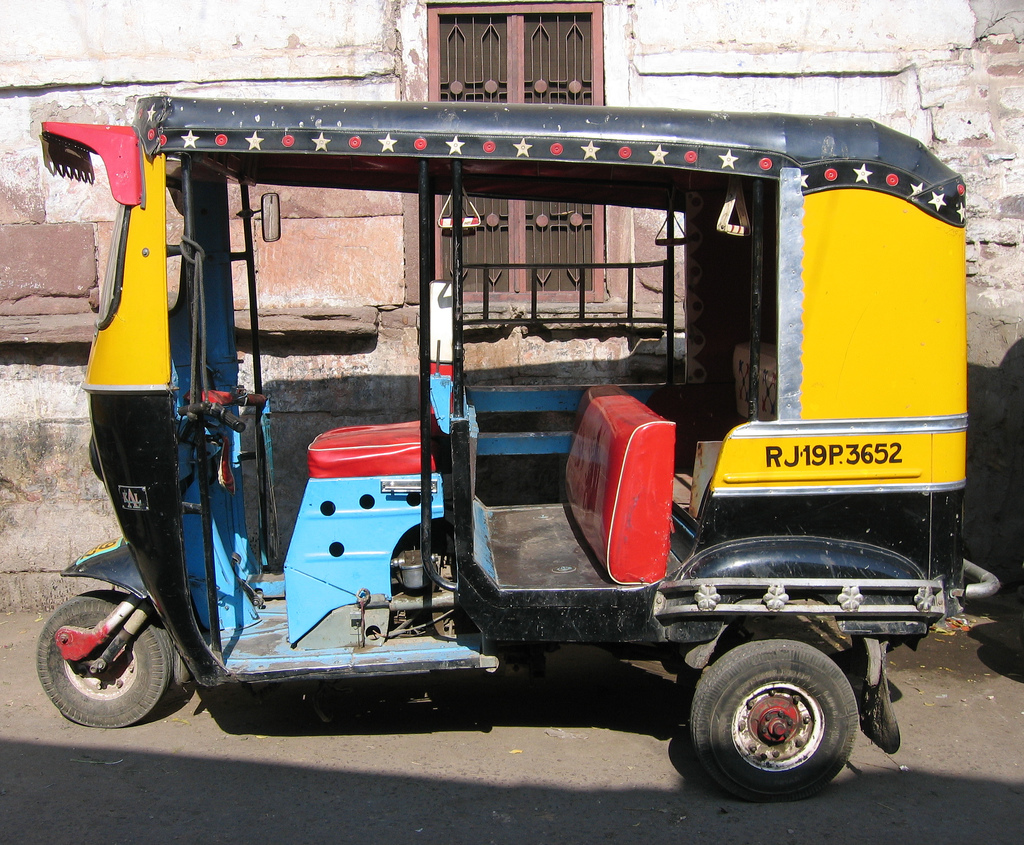 2. Dressing code is applied to a lot of sacred destination.
It is no surprise Buddhism plays a significant role in Thai culture. The country expects its visitors to express respect to a certain level at important Buddhism sacred sites, which in most cases, are temples. If you are going to explore most famous temples in Thailand, make sure you avoid these items:
Shorts, mini-skirts, short skirts, tight fitting trousers, tights, leggings (anything that exposes the ankles).
Quarter length trousers
No clothing with holes (for instance ripped jeans )
See-through shirts and blouses.
Low-cut clothing
Sleeveless shirts or vests. Only shirts or tops to cover your shoulders.
Bare chest in men.
All shirtsleeves that are rolled up.
Sweatshirts, sweatpants, windcheaters, pyjamas and fisherman trousers.
Midriff showing or backless clothing.
Sandals and flip-flops without socks.
These rules are certainly applied at the 3 most religious temples in Bangkok: Wat Pha Kaew (inside The Grand Palace), Wat Pho and Wat Arun. Besides these top famous and symbolic ones, not every temple has dressing code. It would be best to get a little local help if you want to really dig in Thai Buddhist culture.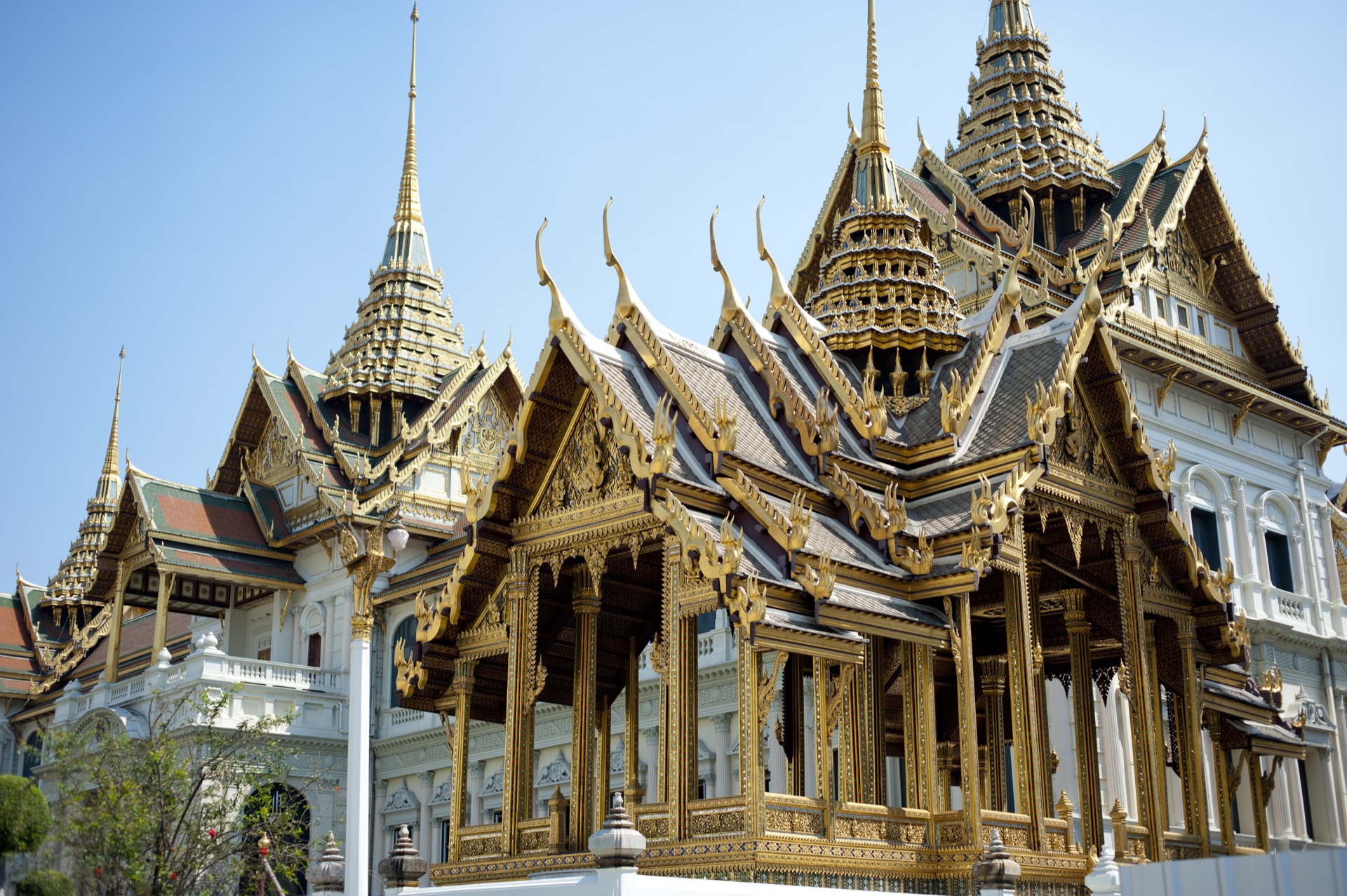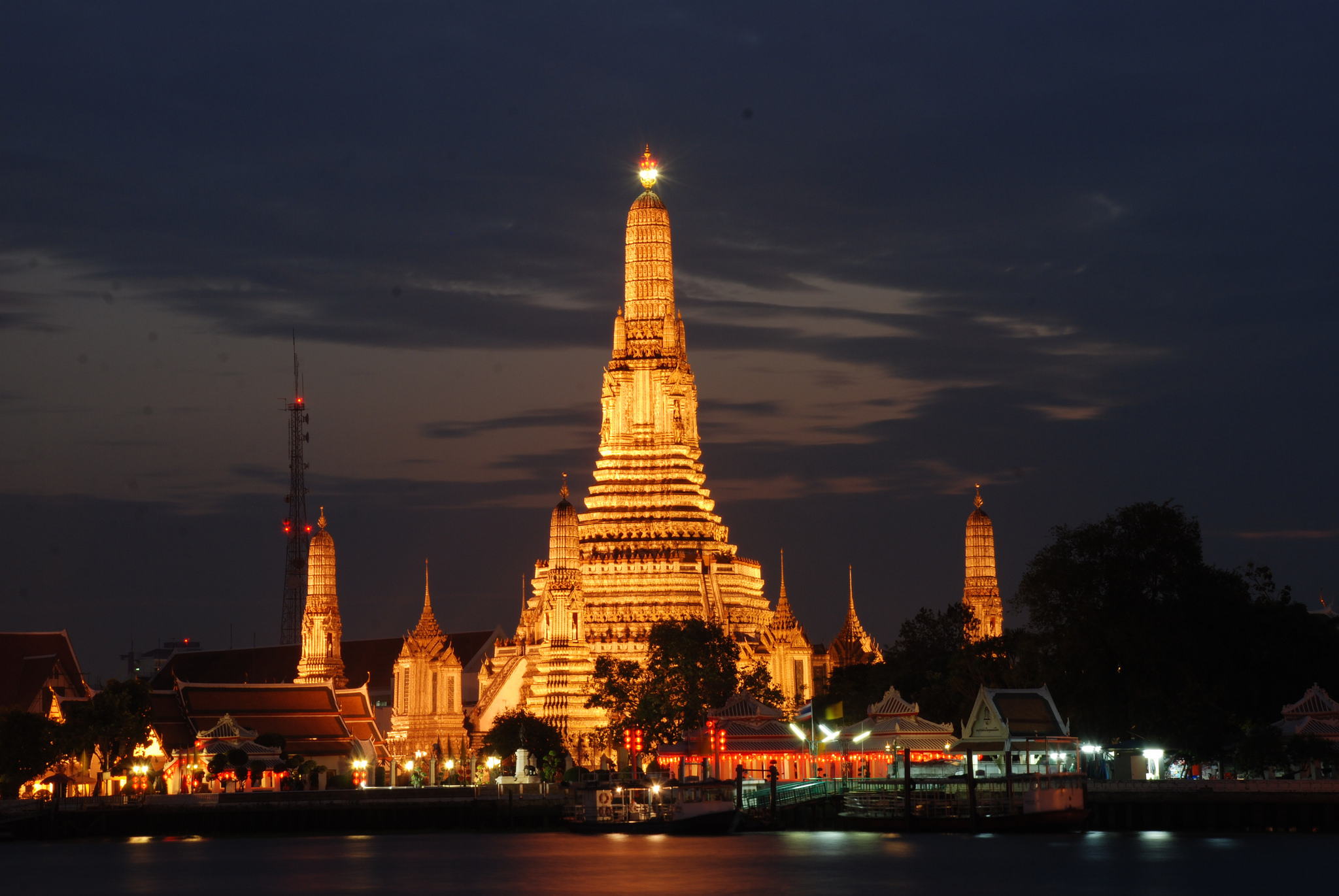 3. "Forget it, Jake. It's Chinatown"
Yeah Jake, forget it. Forget what dishes you have in mind and eat everything that looks appealing to you in Bangkok's Chinatown! Because you will never get it better anywhere else. Bangkok Chinatown is one of the biggest Chinatowns in the world, where the most authentic and special Thai and Chinese cuisine mix together and offer visitors the heavenly Asian food party. If you don't know where to eat, go here, go to Chinatown. Pad Thai is probably the most well-known Thai dish, but it is actually not that popular in Thailand. Try out anything you want and find your own favorite Thai dishes. However, the variety of food in Thailand is not covered by only Bangkok's Chinatown. You need to constantly go on food tour for days to experience them (somewhere near) all.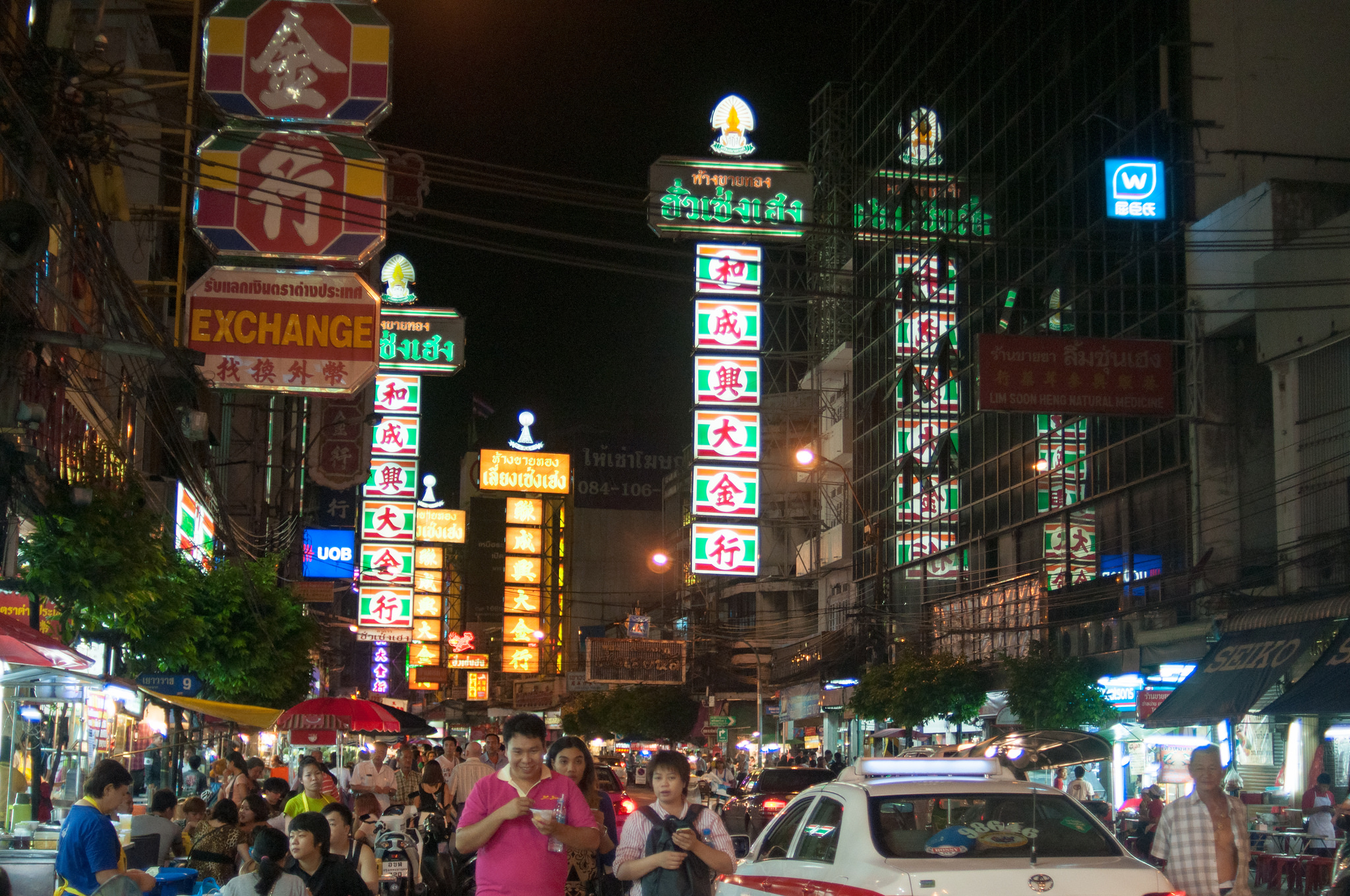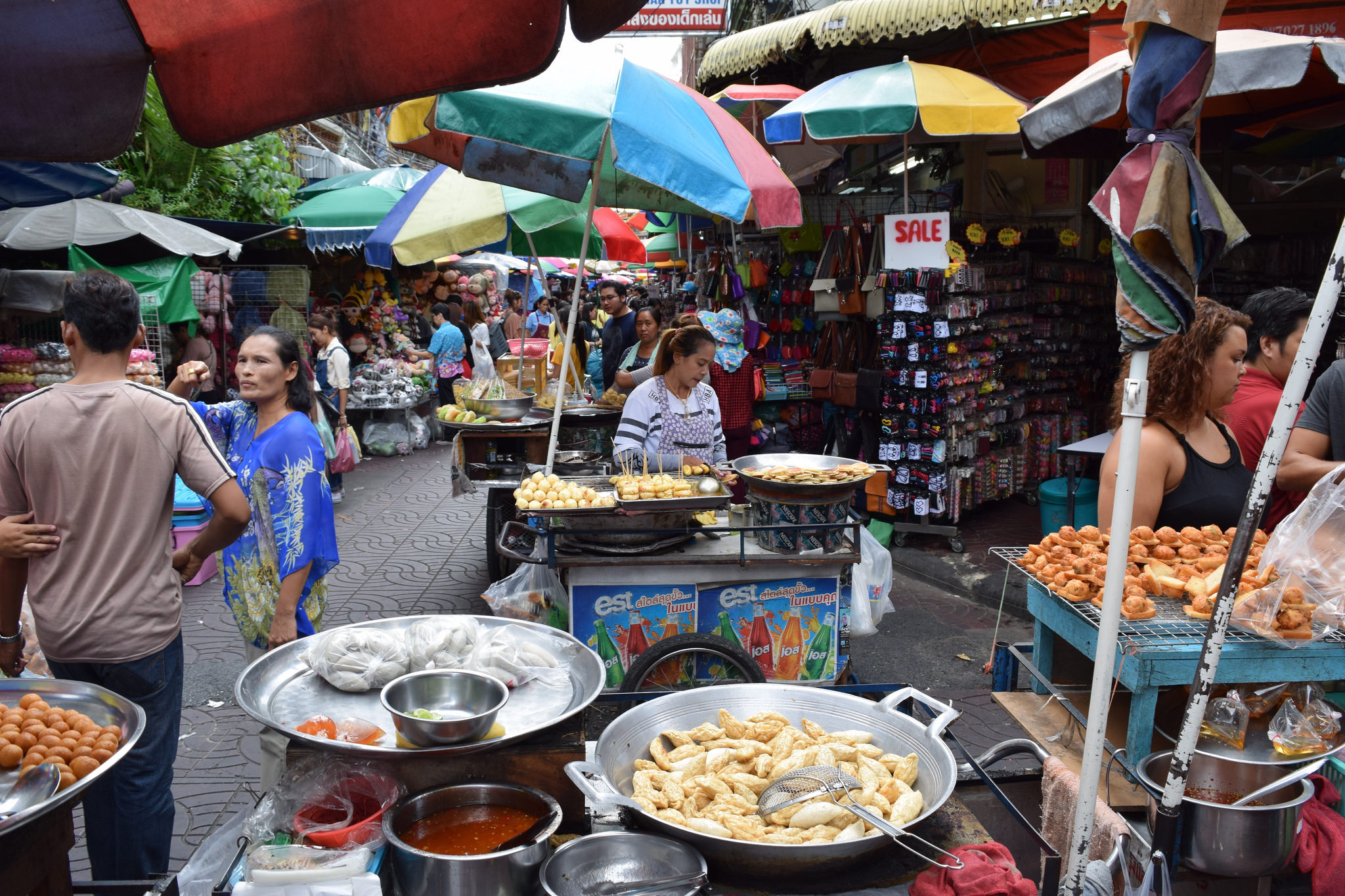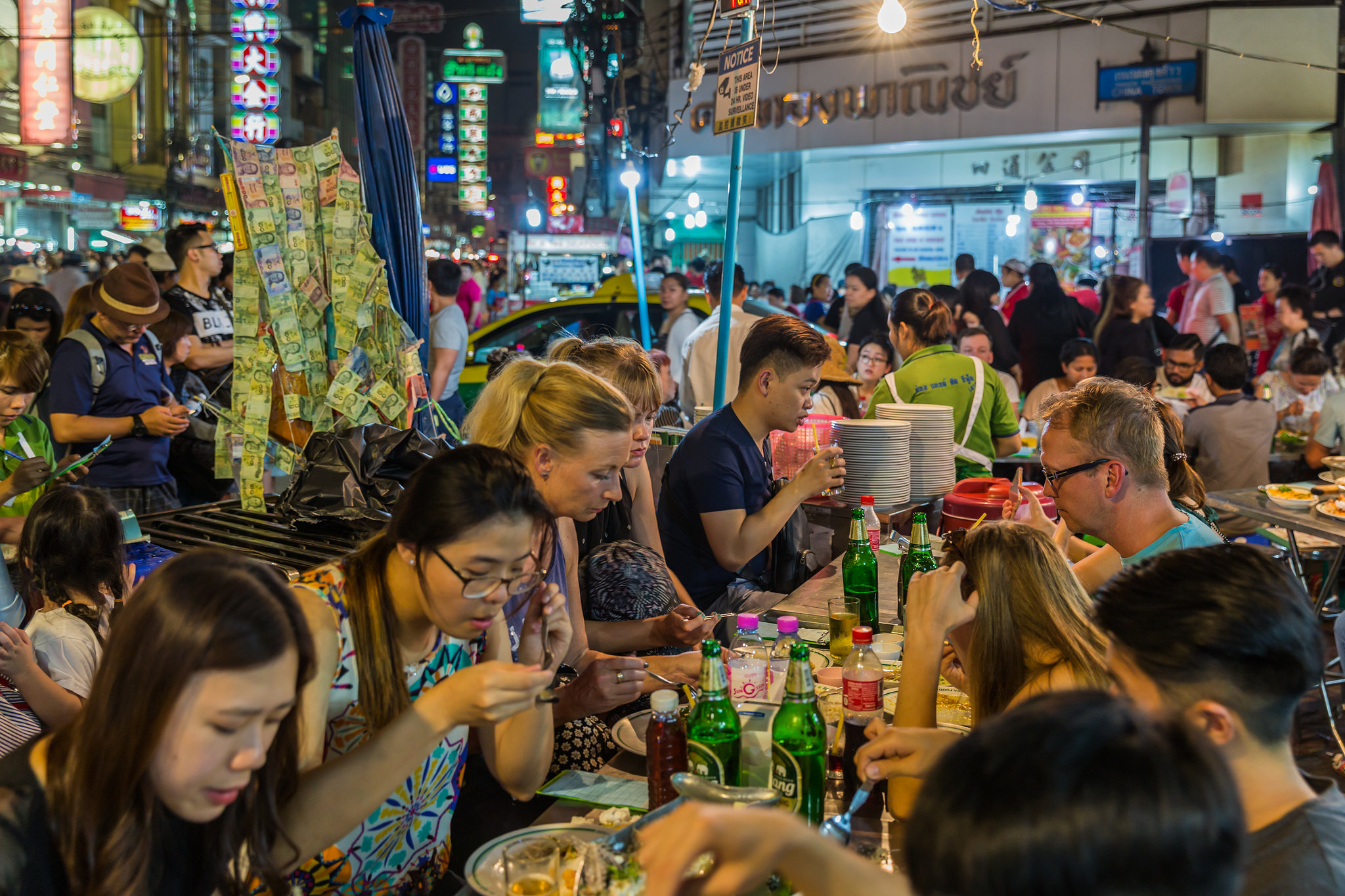 4. Don't carry important belongings around
Pickpocketing is not just a stereotype in Thailand. If you have ever been to big cities in Barcelona, or France or Italy, and think you know all about how to keep pickpockets at bay, you might want to think again before landing in Thailand, or some other Southeast Asian countries. Never carry your passport with you on whole day trips. It is always wise to leave it in the safe in your hotel room. Thieves keep eyes on tourists because they assume tourists carry lots of cash on them. Therefore, you definitely should not have on your body over $200 worth of cash. ATMs in Thailand accept Cirrus, Maestro, MasterCard, and Visa (Plus) cards.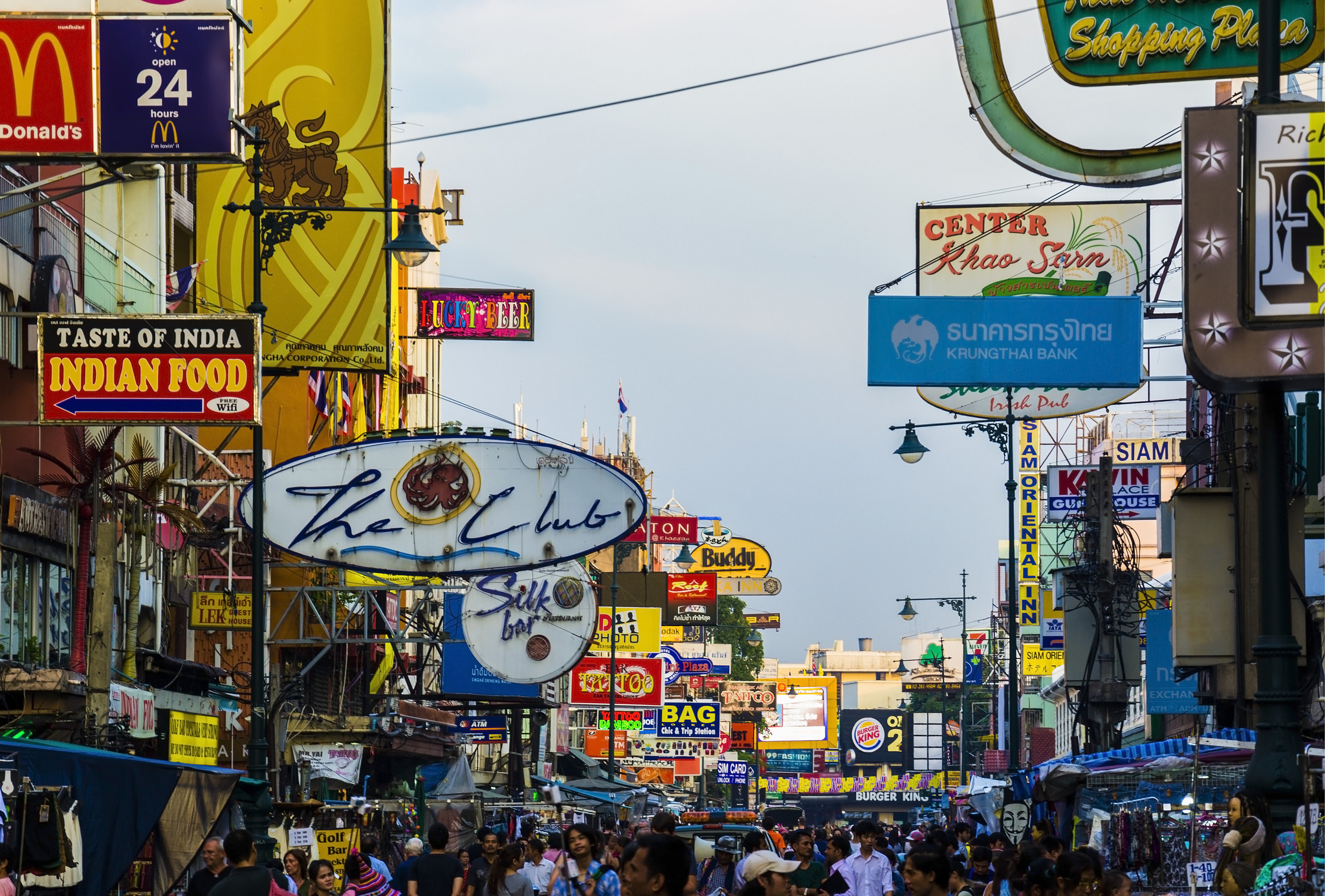 5. Don't accept conversion rate at the ATM.
Talking about ATMs, it is important to press "CONTINUE WITHOUT CONVERSION" when you take money out. All ATMs will ask tourists this when the currency being convert into Baht. People tend to press "Yes" without reading, and that means giving away 12% of the transaction. That is a lot and avoidable. Again, don't accept conversion rate at the ATM.
6. Cheap deal? Don't fall!
When you try to book a tour, or a day trip, or accommodation, you can find lots of unbelievably cheap deals. Don't trust them. In general, traveling in Thailand is quite cheap (if you are not into rooftop 5 stars hotel rooms), if it is too cheap, it's a red alarm. Scammers in Thailand is a big issue due to the exploding tourism and can be very tricky to tell. You can end up paying for a non-existing hotel room or trip.
7. Book decent hotels.
It is not so much about being scammed, it is about giving yourself a chance to get wonderful service with an amazingly low price. You don't need to book a 5-star hotel, but a 2 or 3 star one is definitely doable. Bangkok hotel price is relatively cheap if you compare it to other countries in Asia, and their service is definitely the finest. Take a chance and reward yourself a nice and sleek hotel room with full professional service because you can't find it better elsewhere. However, make sure you go through the review from reliable sources before making a decision. They can be cheap, but some are absolutely better deals than others.
8. Don't talk about the King.
No no no. This is a no-no. You can ask a few polite questions about the Royal history, or else, the tour guide will explain important points while visiting, for example, the Grand Palace. However, definitely don't bring up this topic in a chit-chat with the natives.
9. Western breakfast doesn't exist in Thailand.
If breakfasts with bread and jams, or croque madame, or cereal and fruit yogurt are your kinds of thing, sadly you can only get that in your hotel's breakfast menu. In Thailand and many other Asian countries, breakfast is normally a bowl of noodle soup, the kind that you can even take for lunch or dinner. Restaurants that advertise to serve English breakfast, or… simply breakfast, are normally extremely over price. It is best to shop at the grocery shops around your area for some simple breakfast goodies and start the big meal at lunch.
10. Eat where you see lots of people eating.
Food in Thailand, or in most Southeast Asian countries can be a little bit tricky in term of safety. Dirty or rotten ingredients, low quality of cooking materials and horrible cooking skills and taste are not uncommon in some area. However, thanks to the sake of Internet, good restaurants are always recommended by former visitors, which put lots of amazing Thai restaurants on the map. Now you don't need to search for "Top 10 most popular restaurant in Bangkok" for a nice meal, but restaurants with a lot of customers can tell you that as well. Eating in a popular restaurant and getting hot and fresh-made food can ensure you a safe and happy tummy.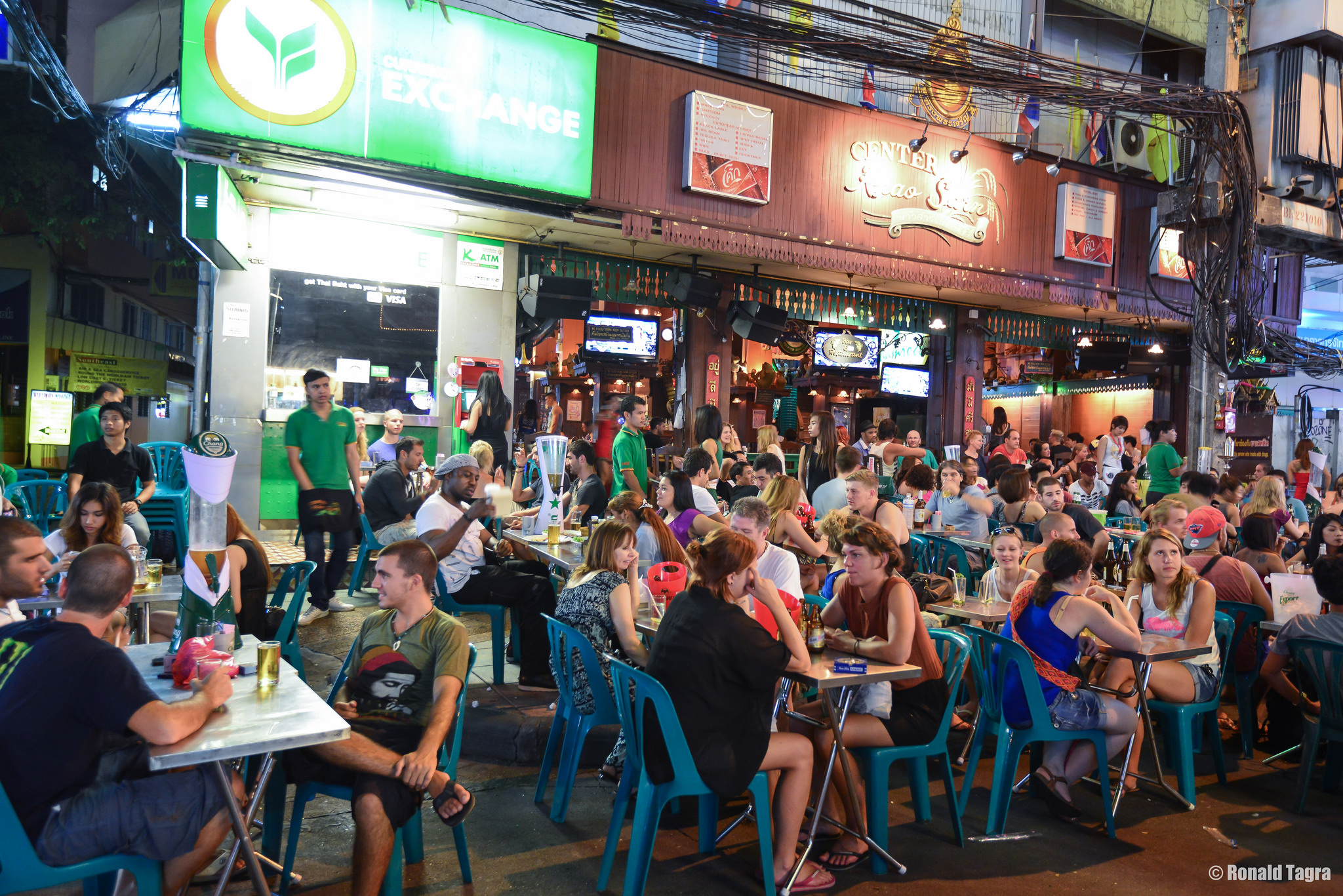 11. Street food. Spicy food.
You CAN'T miss these. Never miss these. Thai street food is in a whole new level with its abundance of choice in term of quality, quantity, and diversity. Thai people are in favor of spiciness, therefore, the nature of their food is extremely spicy, sometimes unbearable for visitors. Make sure to let the chef know you don't take, or take a very small dose of spiciness in your food.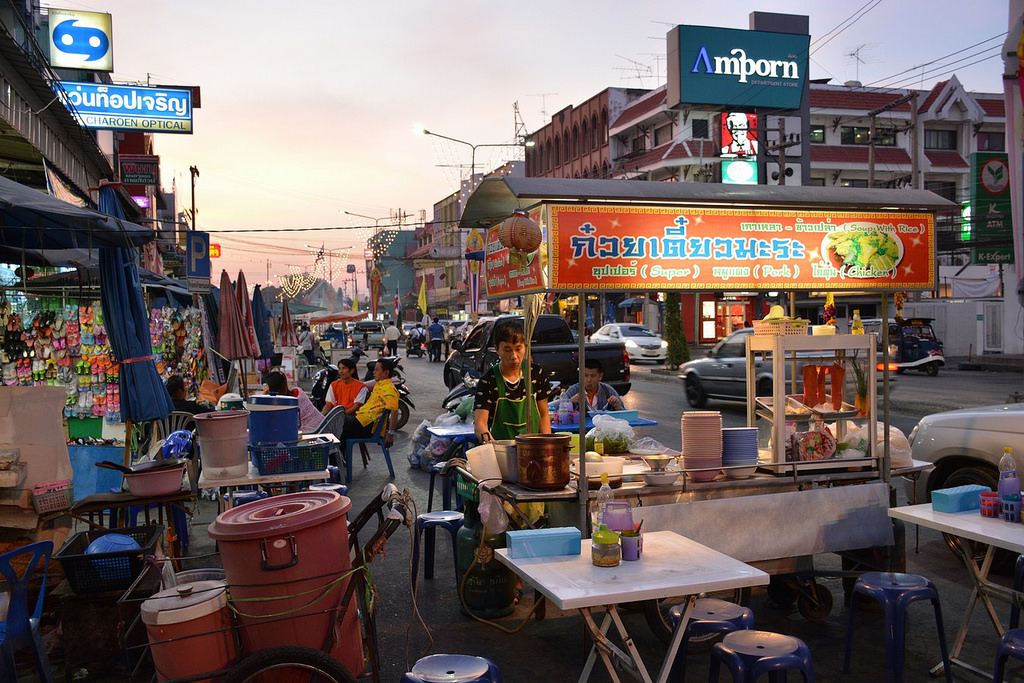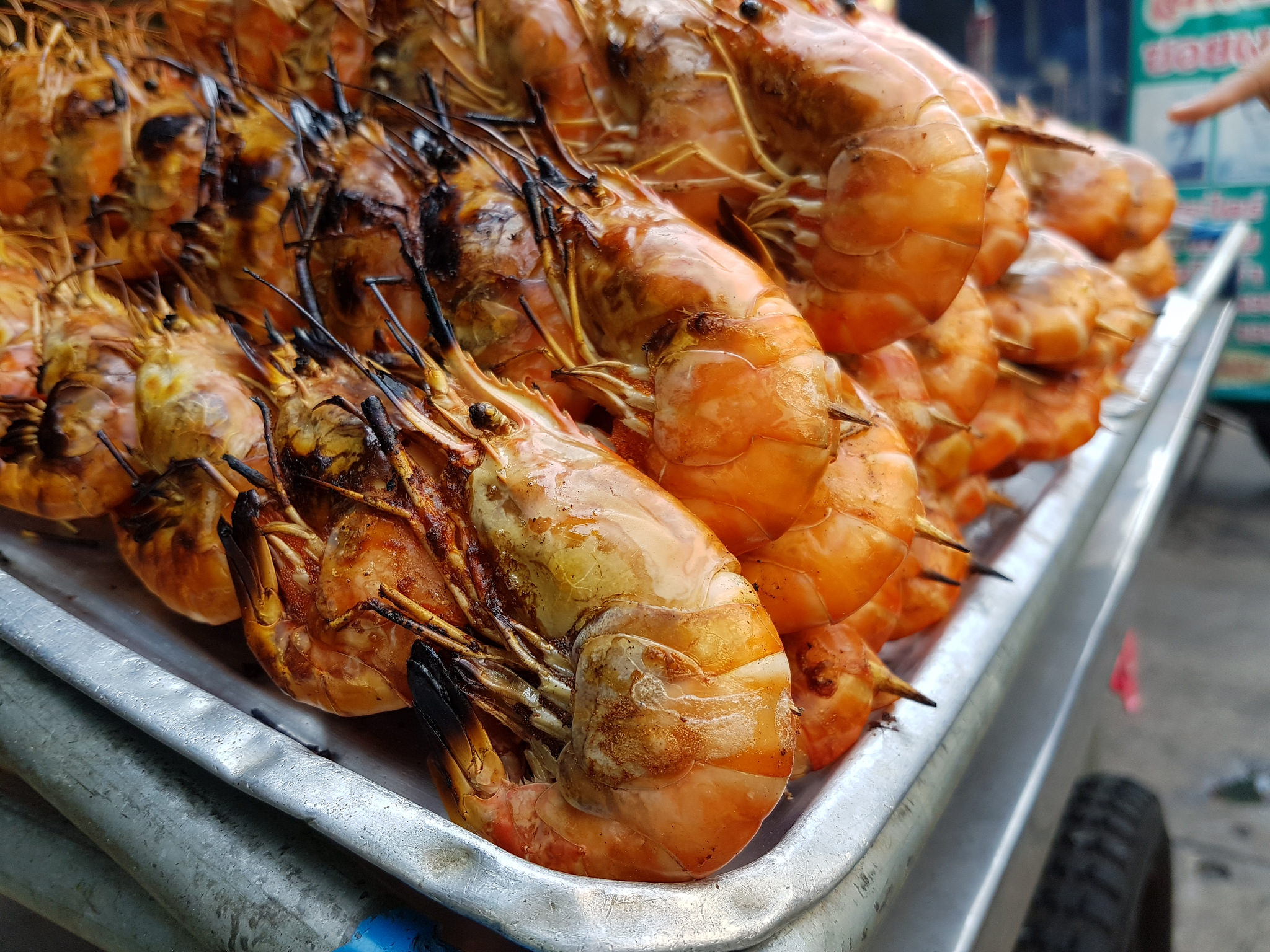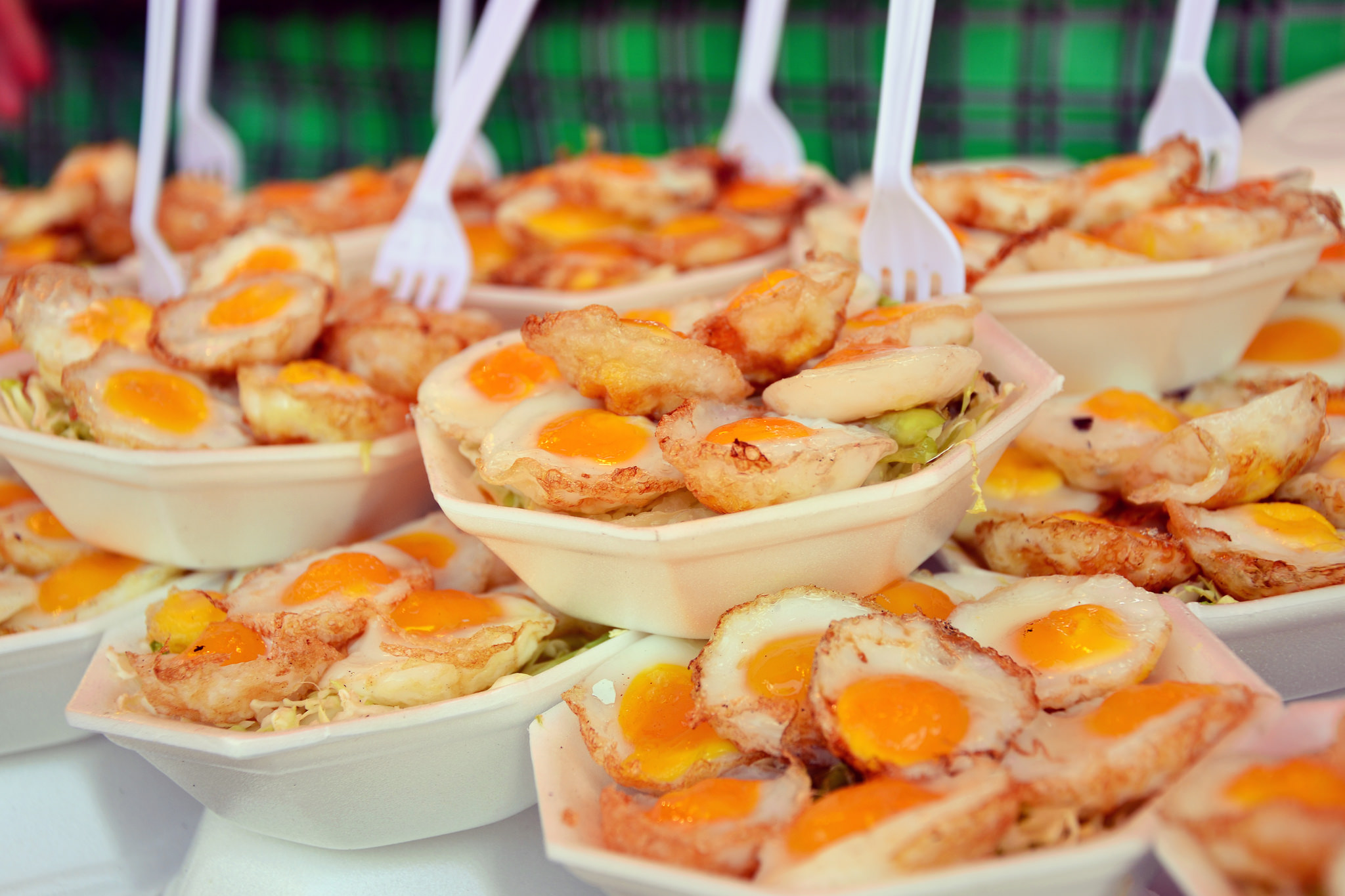 12. Travelling to Thailand with fruit fever!
If you think you had good tropical fruits before, oh dear... little do you know anything about Thailand and its fruits. Thai fruits will change your habit of taking fruits from a body's necessity into a love, a passion, and an addiction. Mango, coconut, banana, pineapple, papaya, and other countless other fruits will make you feel so lost, the only thing you can do it keep consuming them with extreme happiness. And they are cheap, like… real cheap.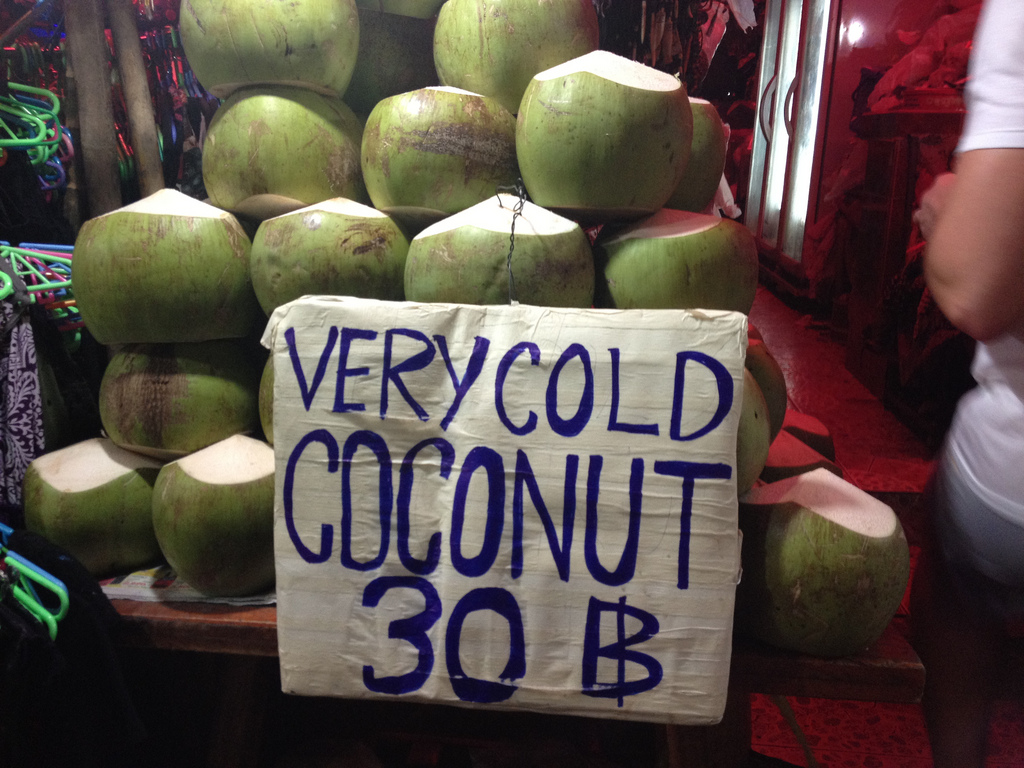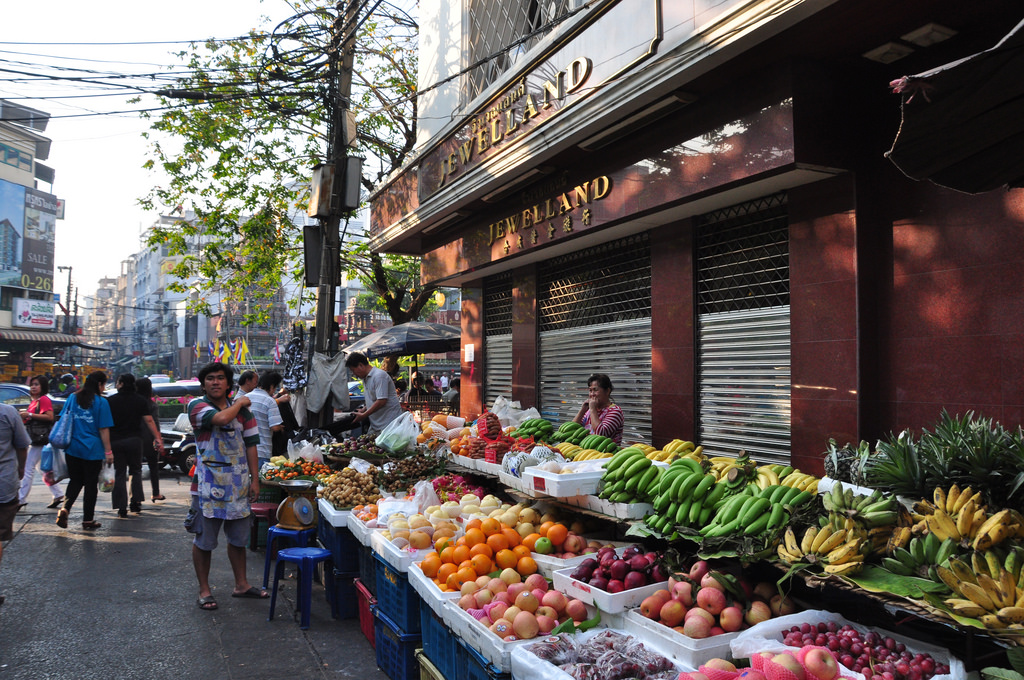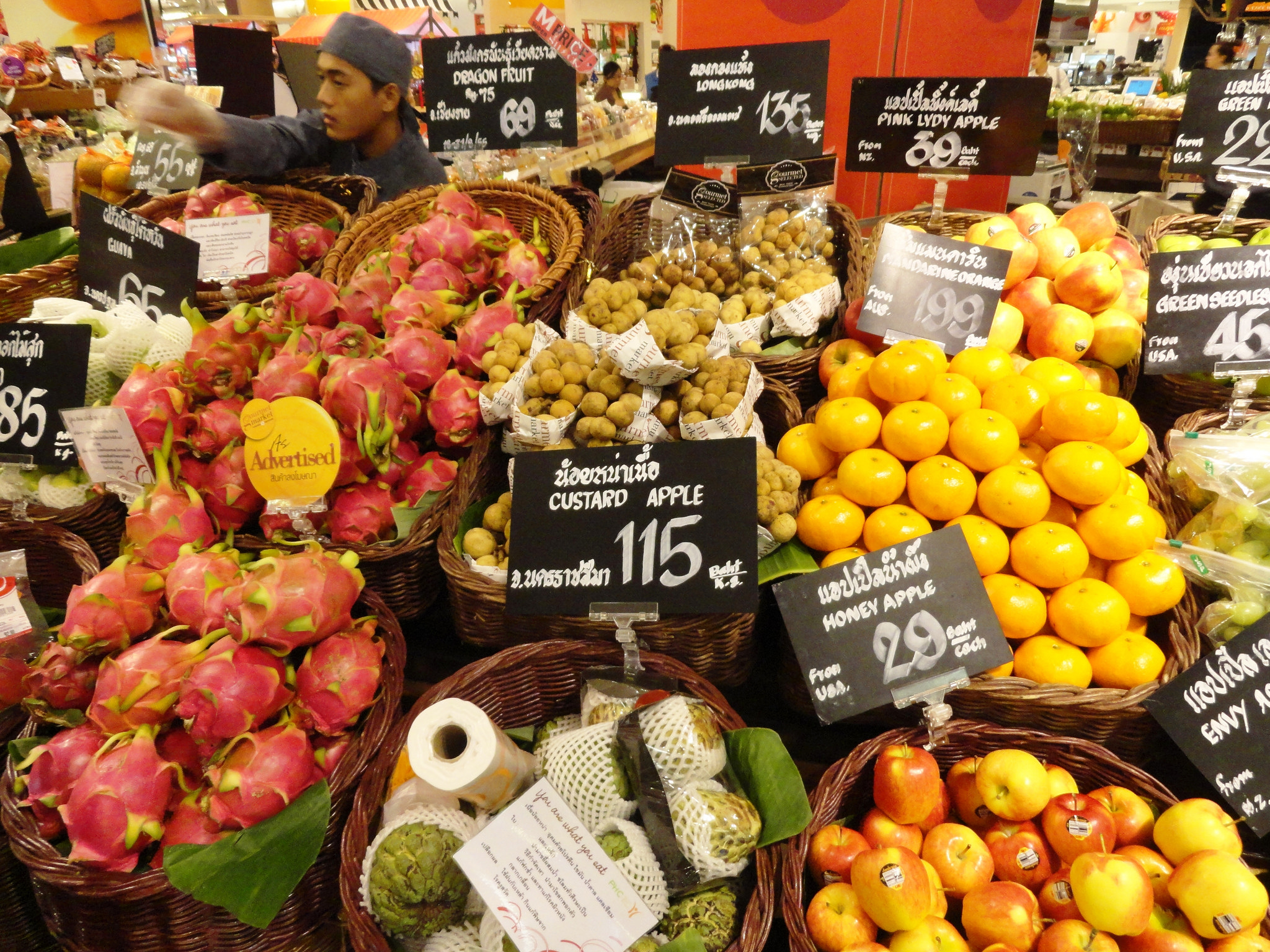 13. Prepare a bottle of water.
The summer heat in Bangkok can be pretty rough. If you are going on a long day trip, make sure to fill your backpack with a few water bottles.
14. Don't plan everything to detail beforehand.
It is completely unnecessary to book every piece of your trip beforehand. The very first priority is planning in mind what you want to do in Thailand and book a good, reliable hotel. Most hotels in Thailand are travel agencies themselves, tourists can always get advice and help in booking tours. Why does everything on your own when everything can be done fast with a bit of local help?
15. Try Thai massage.
Here comes something you would never want to miss in Asia. Thai massage is so famous internationally, people think they know what it is already. Nope. Wrong. Try the original Thai massage, which is over 1000 years-old and let it take you utmost relaxation. Wat Pho in Bangkok is the first massage school in Thailand, where the original Thai massage is still being nurtured and passing along from generation to generations. You should definitely give it shot here. The average price should be about 260 Baht for 30 minutes and 420 Baht for 1 hour.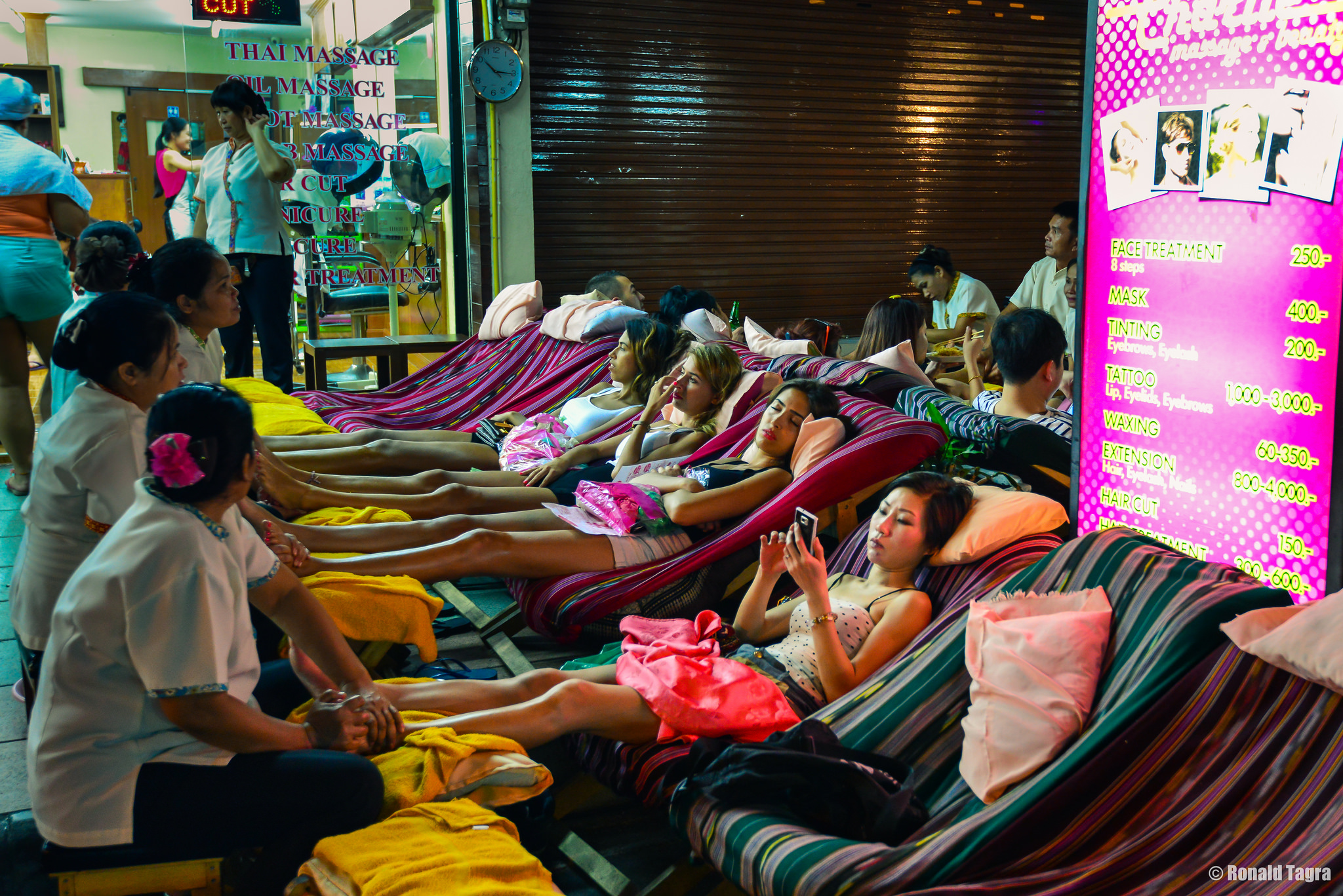 The aforementioned activities are what would help you go through your days in Thailand, not only safe but also extremely fulfilling. The fun of traveling lies in the surprising events that happen along the trip. Putting yourself in a situation where you can experience everything without worrying too much about safety, scams, and threats is the only way to let pleasant surprise occurs. As long as you are careful enough, Thailand would make the best Asian destination that is worth every effort and penny you spend on planning it. Check other articles for more tips and tricks for a perfect vacation in Thailand! "Hasta la vista, baby"