There is nothing worse than traveling across the globe (or even a few countries over) and only frequenting the most touristic of attractions. Traveling like a local is good for both the tourists and the people of the country in which they are visiting. In doing so, travelers will find more authentic destinations and attractions, a better understanding of local customs and cultures, and find themselves traveling down the least beaten of paths. Here, the top local things to do in Bangkok.
1. Travel by Boat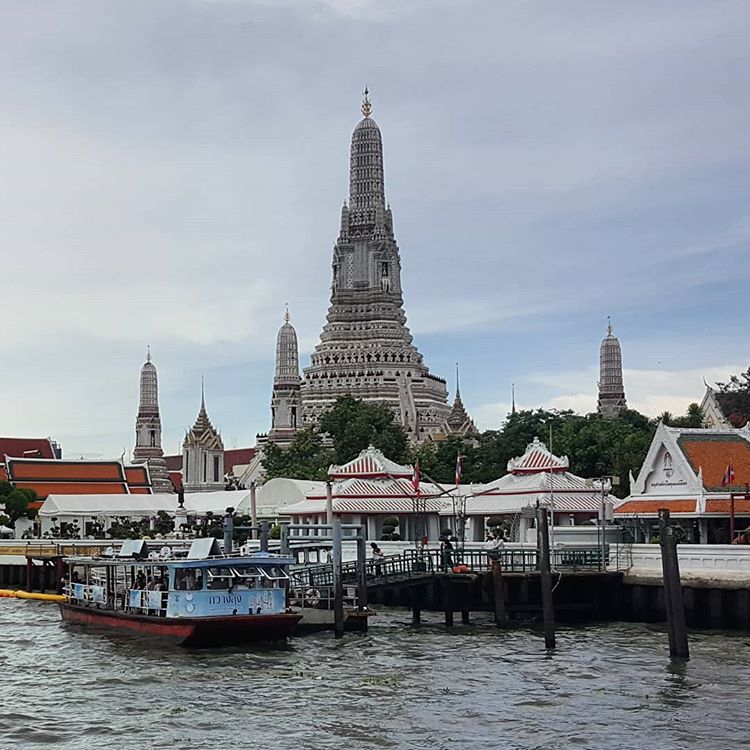 Surprisingly enough, Bangkok used to be a city overflowing with waterways. It was known as the Venice of the East. The canals and the Chao Phaya River, however, used to make up a majority of the city. Because of this, Bangkok became a major trading port in Southeast Asia. These canals have since been filled to make way for Bangkok's ever-expanding concrete jungle. Though in less abundance, the canals remain here today. Utilising these waterways for travel is a unique (and oftentimes faster) way to see the city. Some of the most noteworthy sites are also found along the banks of these waterways. Some of the top attractions include Wat Pho, Wat Arun, and Chinatown. It is also less expensive especially when traveling alone to do so by boat. Boarding on a boat along Chao Phraya river is one of the most amazing things to do in Bangkok.
2. Cycle Bang Krachao
If travelers are on the hunt to be the only foreigners in sight, then Bang Krachao is the island they want to visit. Though the city of Bangkok has left little room for green space, Bang Krachao is certainly holding its own. The island is made up of plenty of palm trees, waterways, and beaches worth exploring. This island is dubbed the Green Lung of Bangkok because of its strange shape and its lack of urban development. Except for a hotel or two, a handful of cafes, and a few homes under construction, this island is seriously lacking any urban decor, and we love it.
Renting a bicycle to cycle around the island for a day will only cost visitors ฿40, and the island is only a ฿6 ferry ride away from the city. The closest BTS Skytrain Station is Bang Wa. The ferry is a ฿20 motorbike taxi away from the train.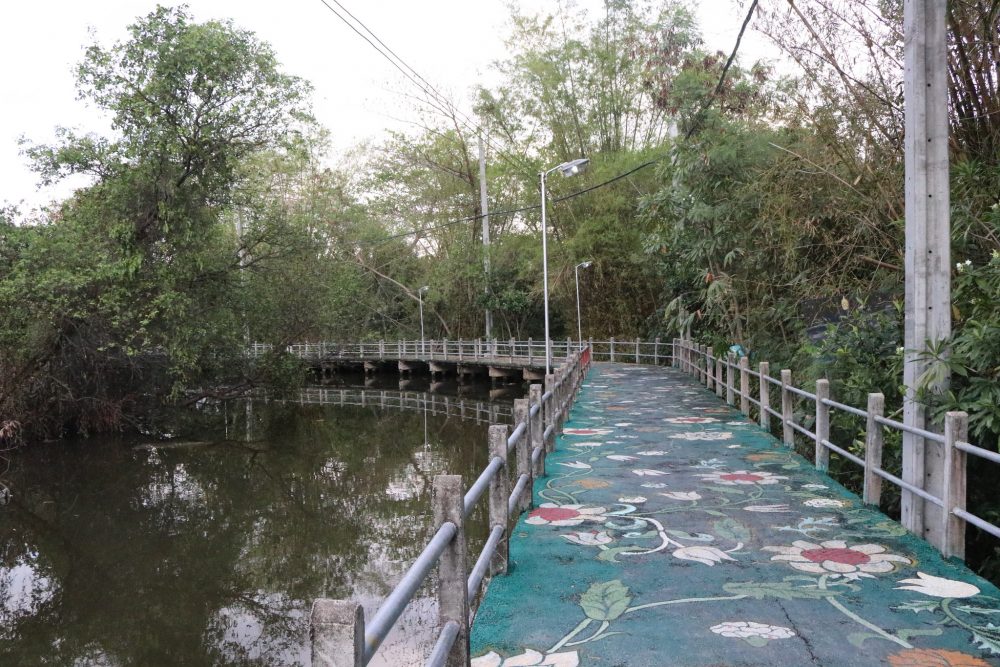 3. Explore Talad Noi
Bangkok's Chinatown came to be in 1782 after King Rama I moved the large Chinese population living here to the east side of the Chao Phraya River. It is now one of the oldest and largest Chinatown's in the world. That being said, the few tourists that frequent this area stay close to Yaowarat Road or Sampeng Market. This is probably because both of these areas are close to the pier off the Chao Phraya River, making them relatively easy to visit. That being said, Talad Noi in Chinatown is one of the coolest and oldest neighbourhoods in the capital. There is so much to see and do in Talad Noi, meaning small market.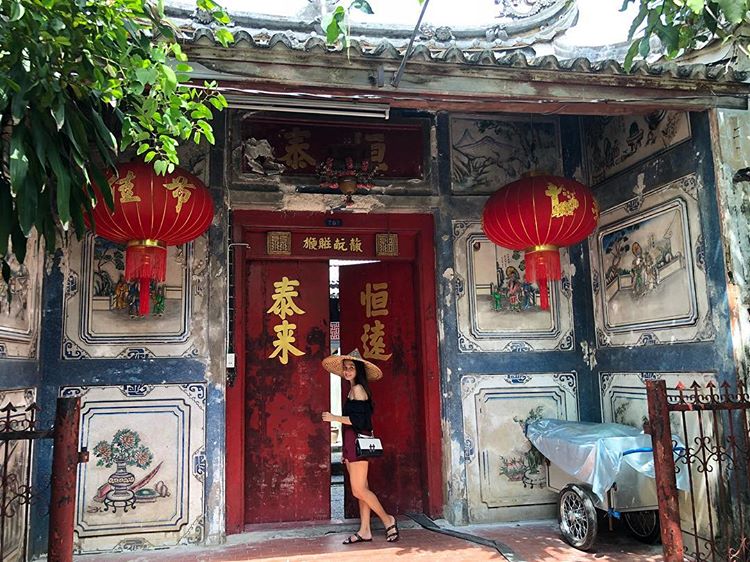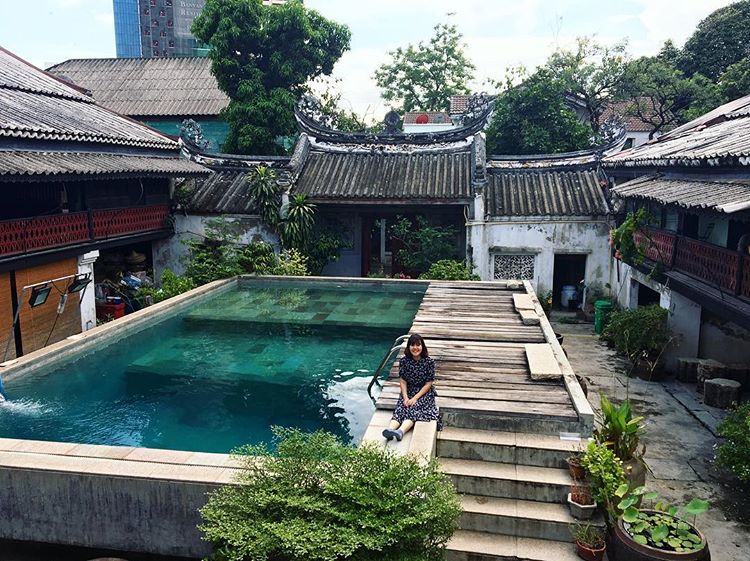 Visitors to this area can fill up on any one of the many Chinese confectionery shops or at one of the delicious street vendors. Spirit houses galore are found in this area, making for plenty of unique photo opportunities. Kalawar Church, the historic Siam National Bank, and more are all noteworthy sights found in Talad Noi. The best part about visiting is the lack of visitors you will see. Except for the few cyclists coming from Co van Kessel bike tours, as that is where their office is located. Otherwise, you will be most likely the only foreigner in sight.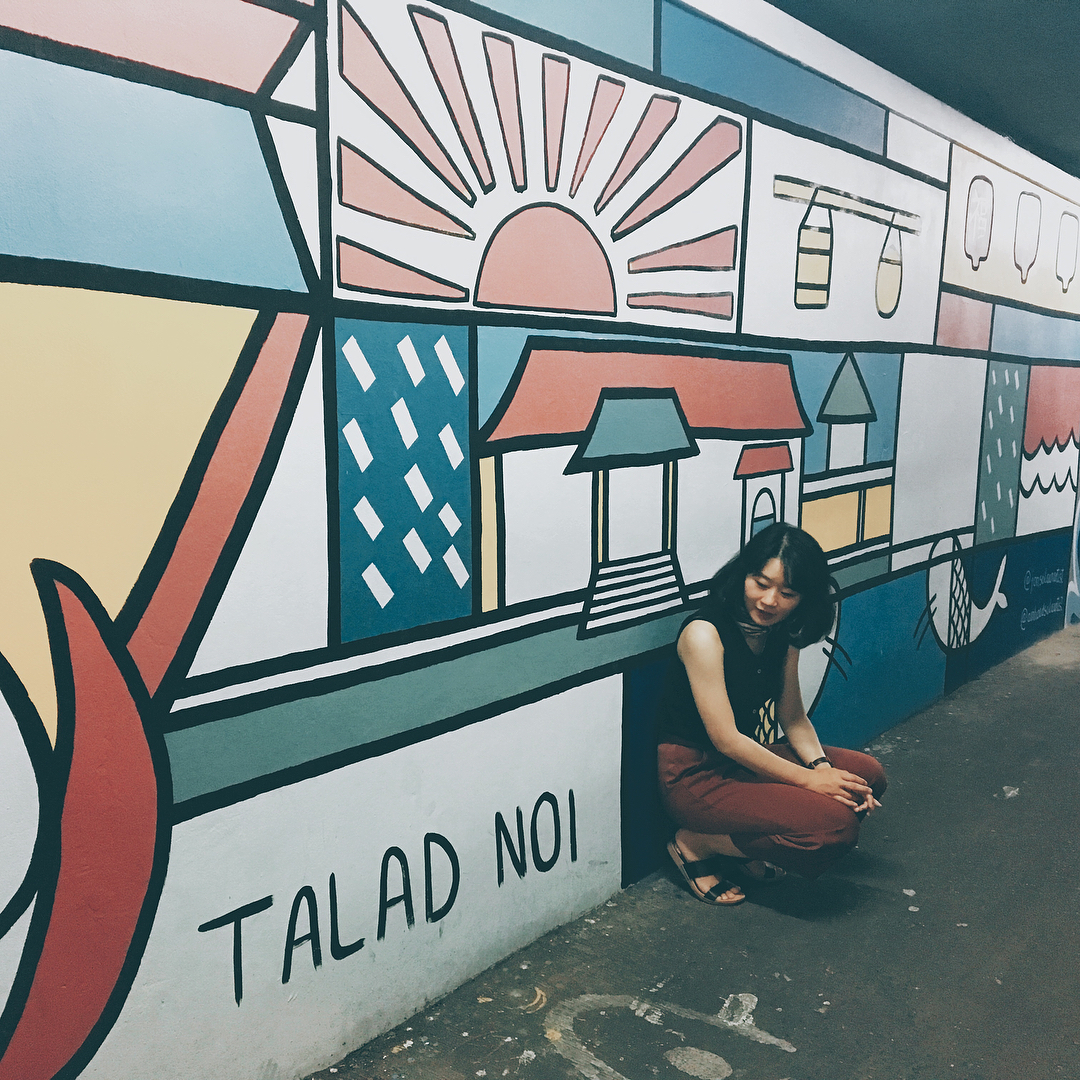 4. Shop at JJ Green Night Market
Every guidebook there ever was in Southeast Asia will likely suggest tourists make their way to Chatuchak Weekend Market. And, quite frankly, we do not blame them. This sprawling market has all the souvenirs and Thai handicrafts one could ever possibly dream of. That being said, there are about as many tourists as there are souvenirs, and this can make for a crowded, unauthentic market experience.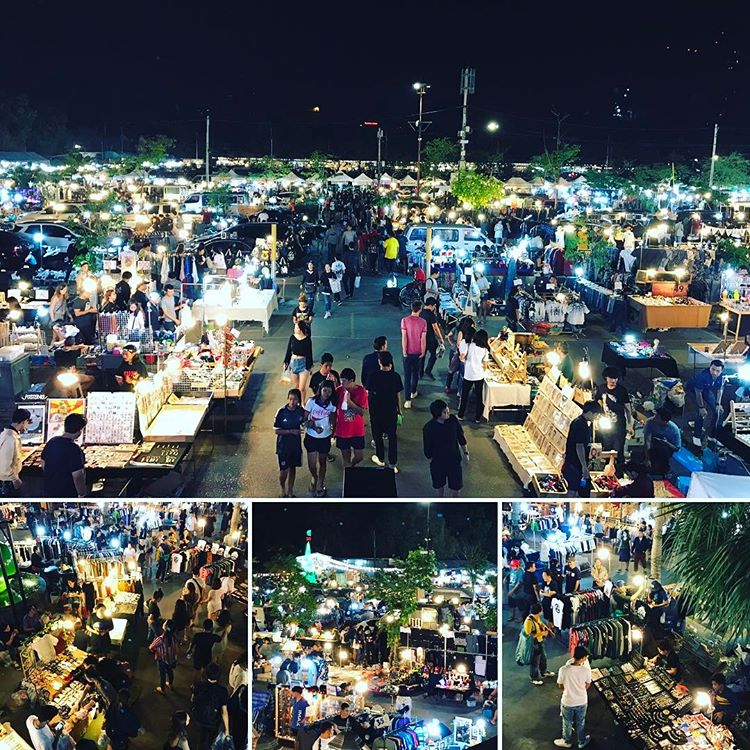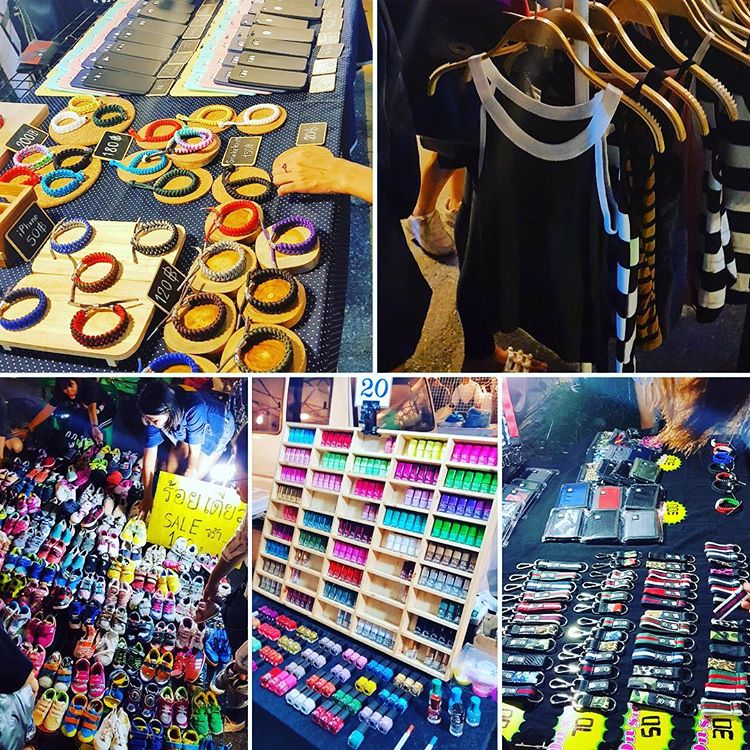 Located almost directly next to this market, however, is JJ Green Night Market. It is filled with almost the exact same goods, though on a much small scale and with fewer tourists mingling about. Perhaps locals prefer JJ Green because of the many live bands that play here as soon as the sun goes down. The market is equipped with many bars and restaurants with live Thai bands. These bands provide shoppers and restaurant-goers alike loads of entertainment. Whether it is delicious Thai cuisine, a local vibe and handicrafts, or good music you are after, JJ Green Night Market is sure to please.
5.  A Fresh Food Market
So you have challenged your taste buds with the most delicious and strange of street eats: now, it is time to find out where exactly that food came from. Food markets in Bangkok are certainly in abundance. They are different than street food markets. Instead of selling meals you can enjoy, these markets sell the ingredients found in them. Those wanting to know more about Thai cuisine should definitely add any one of the food markets found around town to their itineraries.
Be warned, these markets are both overbearing and intimidating. From the smells to the sheer number of strange ingredients, visiting one of these markets can be an overbearing experience. Meander through stalls selling everything from frogs to flowers, and everything in-between. In addition to seeing where many of vendors and families get their food, these markets make for some interesting photographs, as well. Experience Bangkok food and local markets is one of the top local things to do in Bangkok.
6. Dine in a Park
Bangkok's culinary scene is a thriving one. From some of the world's top restaurants to themed eateries and more, it is oftentimes difficult to decide where it is visitors want to eat. These restaurants, as delicious and cool as they may be, are not where you are going to find any locals. Instead, visitors will find Thais at one of the street vendors lining the many sois (streets) and alleyways of the city. They will grab a meal or two and get it to-go. Now, all visitors need to do is decide where it is they want to chow down. Those hoping to dine like locals should select a nice green space in the city.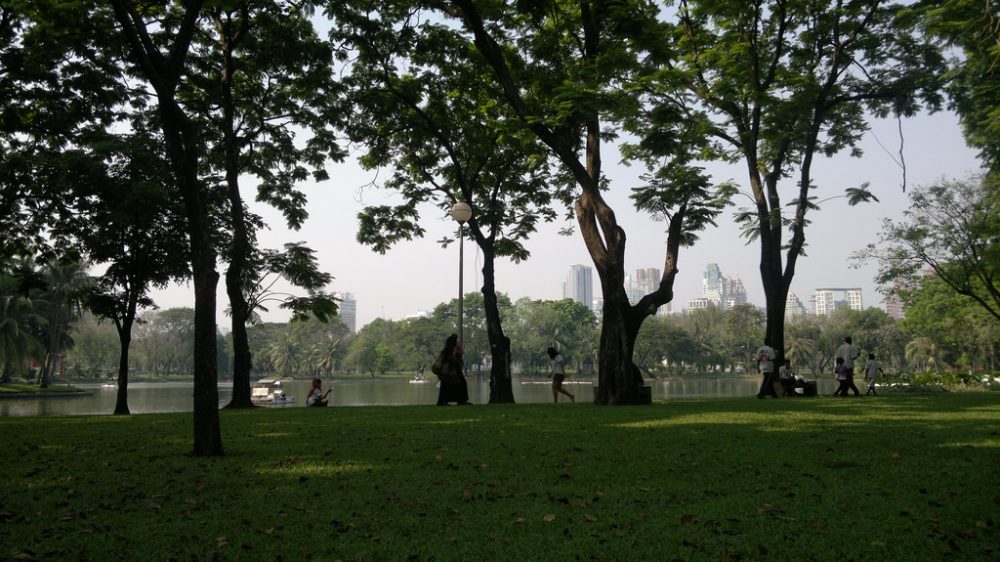 Any one of Bangkok's parks is filled with friends and families coming together to enjoy family-style dining. This is especially true over the weekend. A meal will consist of rice, some sort of soup, a salad, a main course, and oftentimes, a dessert. Families will then find a nice shaded area at one of the parks in Bangkok, including Lumpini, Benjakitti, Chatuchak. Then, they will sprawl out and enjoy the local Thai cuisine. Visitors are killing two birds with one stone; tasting local Thai cuisine and visiting one of the green spaces in Bangkok.
7. Frequent An Obscure Temple
Visitors to Bangkok oftentimes beeline for one of two temples in the capital: Wat Phra Kaew and Wat Pho. While these are certainly stunning and worth a visit, these are the most crowded and touristy of locations in the entire city. There are many of temples that are just as majestic and lack the many selfie-stick carrying foreigners, however. Two of the most stunning of temples only frequented by locals are located in Bang Rak. This area is less visited by tourists because of its distance from the well-known Sukhumvit Road, however, it is just as noteworthy and interesting. One of these temples is the Sri Maha Mariamman Temple. This colourful Hindu temple is seemingly surrounded by vegetarian Indian restaurants, making it a perfect place to visit for those with dietary needs.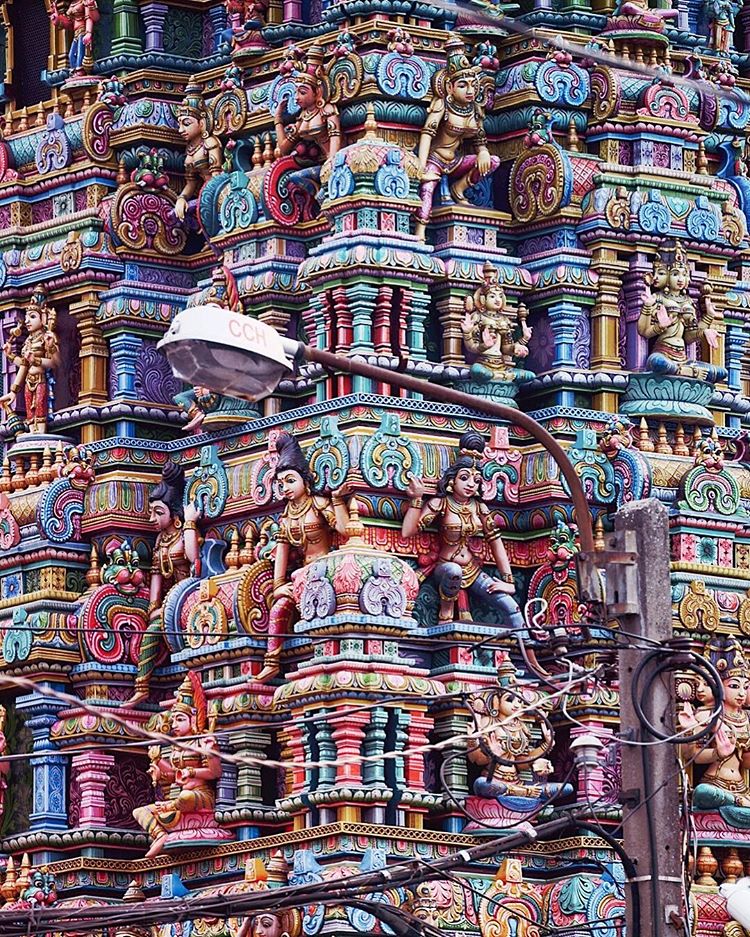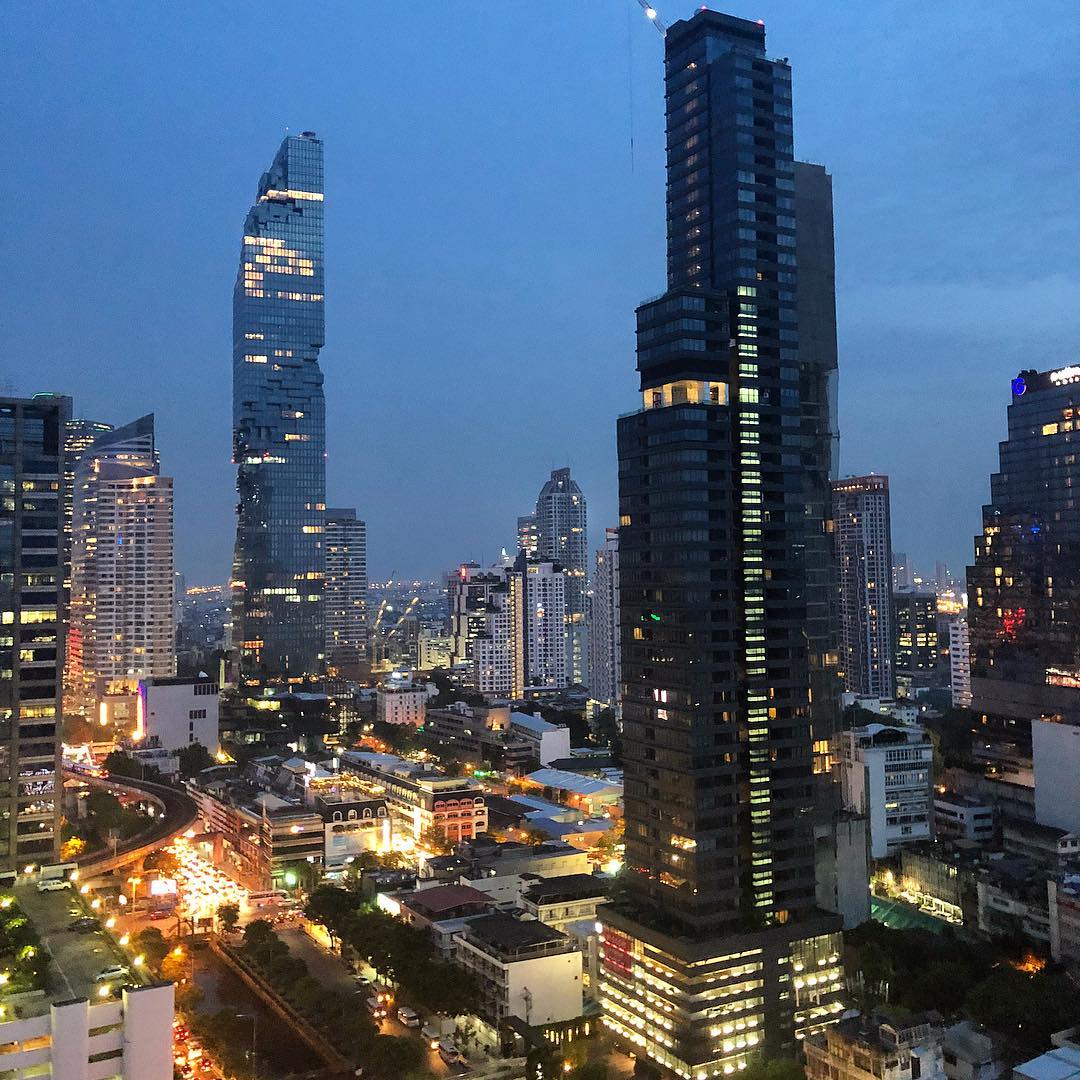 Here in Bang Rak, visitors will also get an amazing view of the MahaNakhon, otherwise known as the Pixel Building. In addition to the temples in Bang Rak, quiet Buddhist temples and more are found throughout the city, including off the busy Sukhumvit Road. Wat That Thong is one of these, located just steps from the BTS Skytrain Station Ekkamai. There are plenty of other unvisited temples around the city: you just have to be on the lookout for them.