15 Temples You Don't Want to Miss in Bangkok
"Wat" in Thai means "temple" and tourists very often find it shocking how many 'wat's there are in Bangkok. With 92% of the population Buddhist, Bangkok offers visitors hundreds of temples to visit. Some are significantly large and while some are relatively small. Some are over thousands of years old and some are just recently built. But which are the must-see Bangkok temples? Here are some of our recommendations.
1. Wat Phra Kaew (Wat Phra Si Rattana Satsadaram)
Popularly known as the "Temple of the Emerald Buddha", this is perhaps the most sacred temple in Thai history and culture. In Wat Phra Kaew, you will find the palladium, the most famous and influential religio-political symbol of Thailand - the Emerald Buddha. It is a statuette of a meditating Buddha, made of green stone and clothed in gold. Located in the heart of Bangkok, on the grounds of the legendary Grand Palace, the temple is definitely one of the most crowded tourist attractions in Thailand.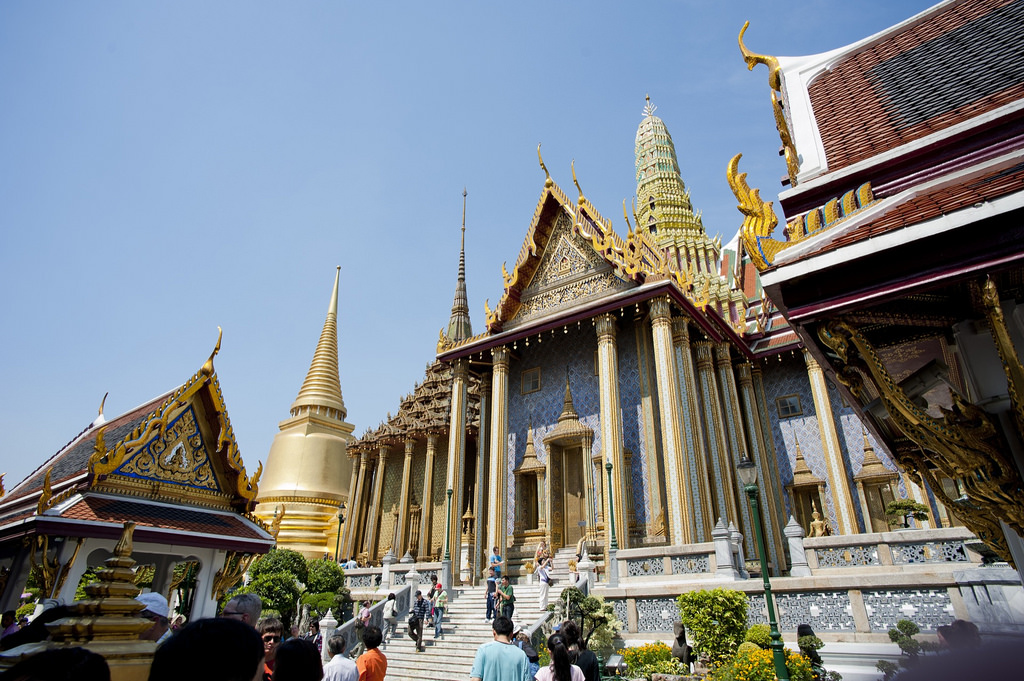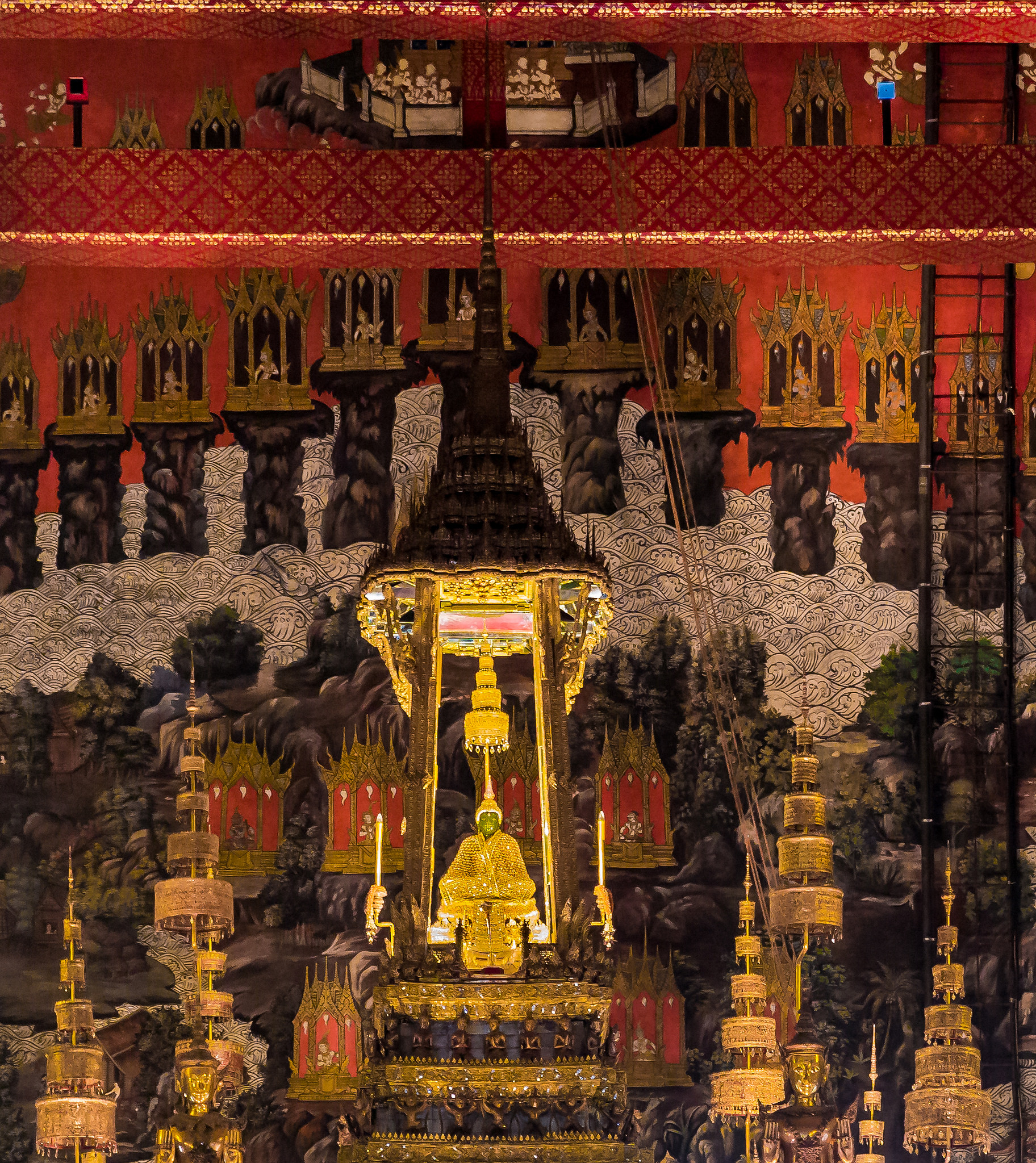 To visit Wat Phra Kaew, you will have to enter the Grand Palace. Here are a few points to note before your tour. There is a very strict dress code. Here are forbidden items:
Shorts, mini-skirts, short skirts, tight fitting trousers, and tights
See-through shirts and blouses, as well as culottes or quarter length trousers
Sleeveless shirts or vests
Sandals ( or any shoes without ankle or heel straps)
Sweatshirts and sweatpants, windcheaters, pajamas and fisherman trousers
If you plan to bring another set of clothes, change before arriving on the grounds. If you cannot solve the outfit struggle yourself, you can actually rent long pants or long skirts at the entrance. Keep in mind that the material is not the best to walk in, especially when the weather is hot. You are also required to take off your shoes while visiting the Wat Phra Kaew and other sacred buildings. Wat Phra Kaew is located near the Chao Phraya River. If you want to avoid heavy traffic around this famous tourist attraction, it would be wise to take a Chao Phraya River Express Boat to the Tha Phrachan Cross River Ferry Pier. The entrance of Grand Palace is just a 10 minute walk from there. Be as early as you can and bring water. The place is large, especially if you plan to visit other famous temples around (Wat Pho and Wat Arun). The earlier you arrive at the site, the shorter the waiting line at the entrance. The temple opens at 8 AM and closes at 4 PM. Keep in mind that from 10 AM- 2 PM is the most crowded.
2. Wat Pho (Wat Phra Chetuphon Vimolmangklararm Rajwaramahaviharn)
Near Wat Phra Kaew, to the south of the Grand Palace, is Wat Pho, also known as the "Temple of the Reclining Buddha". The temple is one of the 6 highest rated royal-class temples in Thailand and houses a massive collection of Buddhist images in Thailand. Wat Pho is believed to be where traditional the Thai massage was created, and remains practiced and taught there as well. Tourists who visit the temple are always in awe of the famous 46m long Reclining Buddha.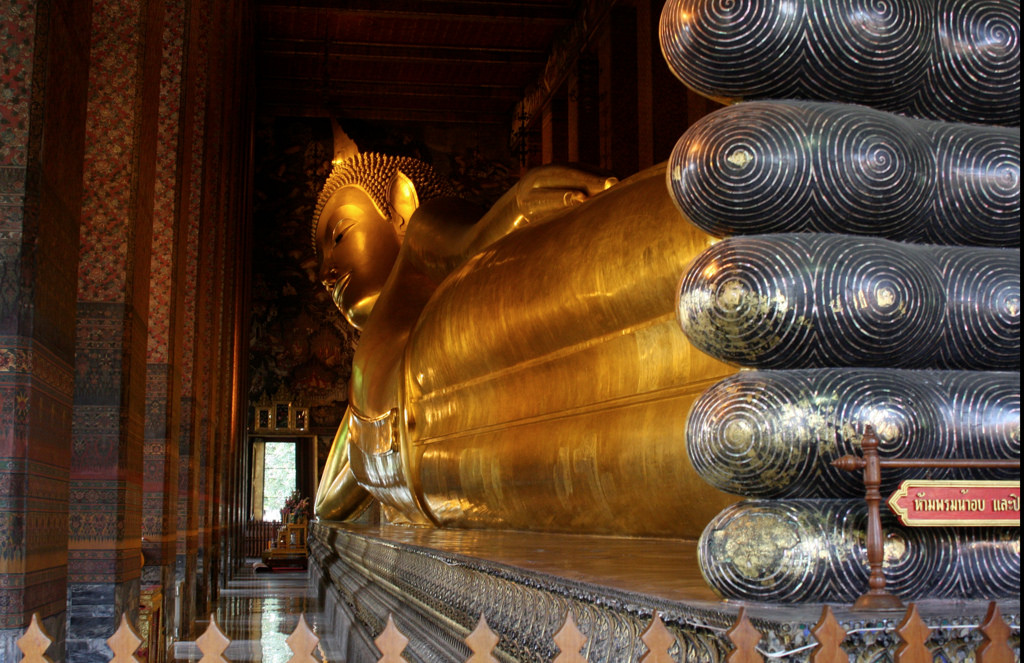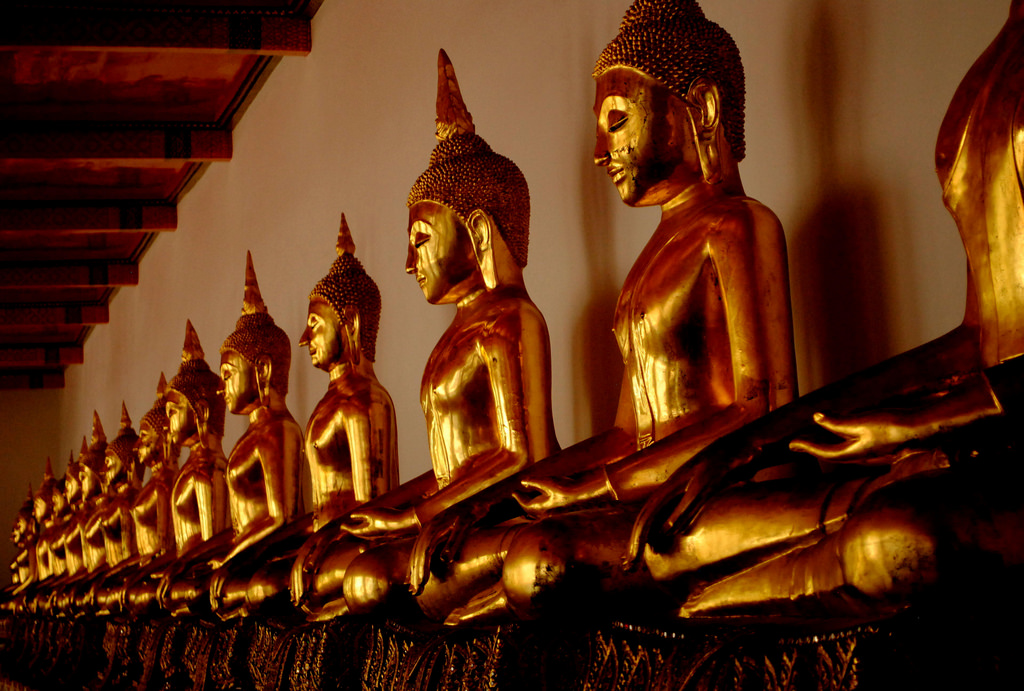 Besides visiting the Reclining Buddha, here are some other activities for tourists at Wat Pho: Since you're at the first Thai massage school, what better place to experience it for yourself! Keep in mind, the massage area is communal. You will be able to keep some clothing and can be provided with long trousers if you wish. The average price should be about 260 Baht for 30 minutes and 420 Baht for 1 hour. You can reach the temple by the same boat that takes you to Wat Phra Kaew. The two temples are located relatively close to each other and about 15 minutes walking from one to the other.
3. Wat Arun (Wat Arun Ratchawararam Ratchawaramahawihan)
Sits on the west bank of Chao Phraya River, Wat Arun Temple has one of the best locations in the city. In Buddhist Temple structure, Wat Arun is a 'prang' rather than a 'wat'. 'Prang' originates from Khmer architecture, and has a conical shape with a broad base getting narrower towards the top and one entrance on one side. The temple's height is over 80 meters. With this height, Wat Arun is also called "The Temple of Dawn" as it is where the sun rises in Bangkok.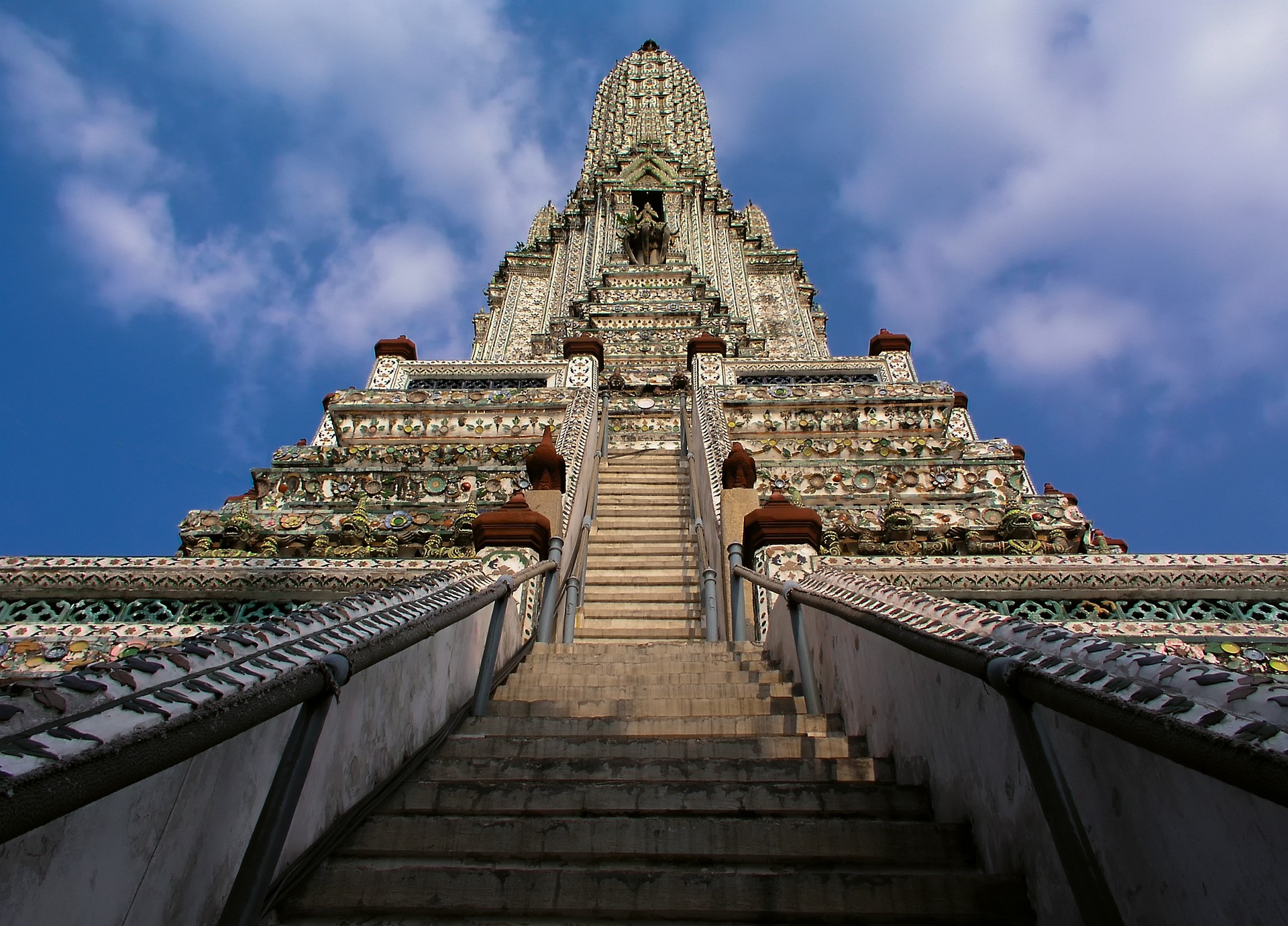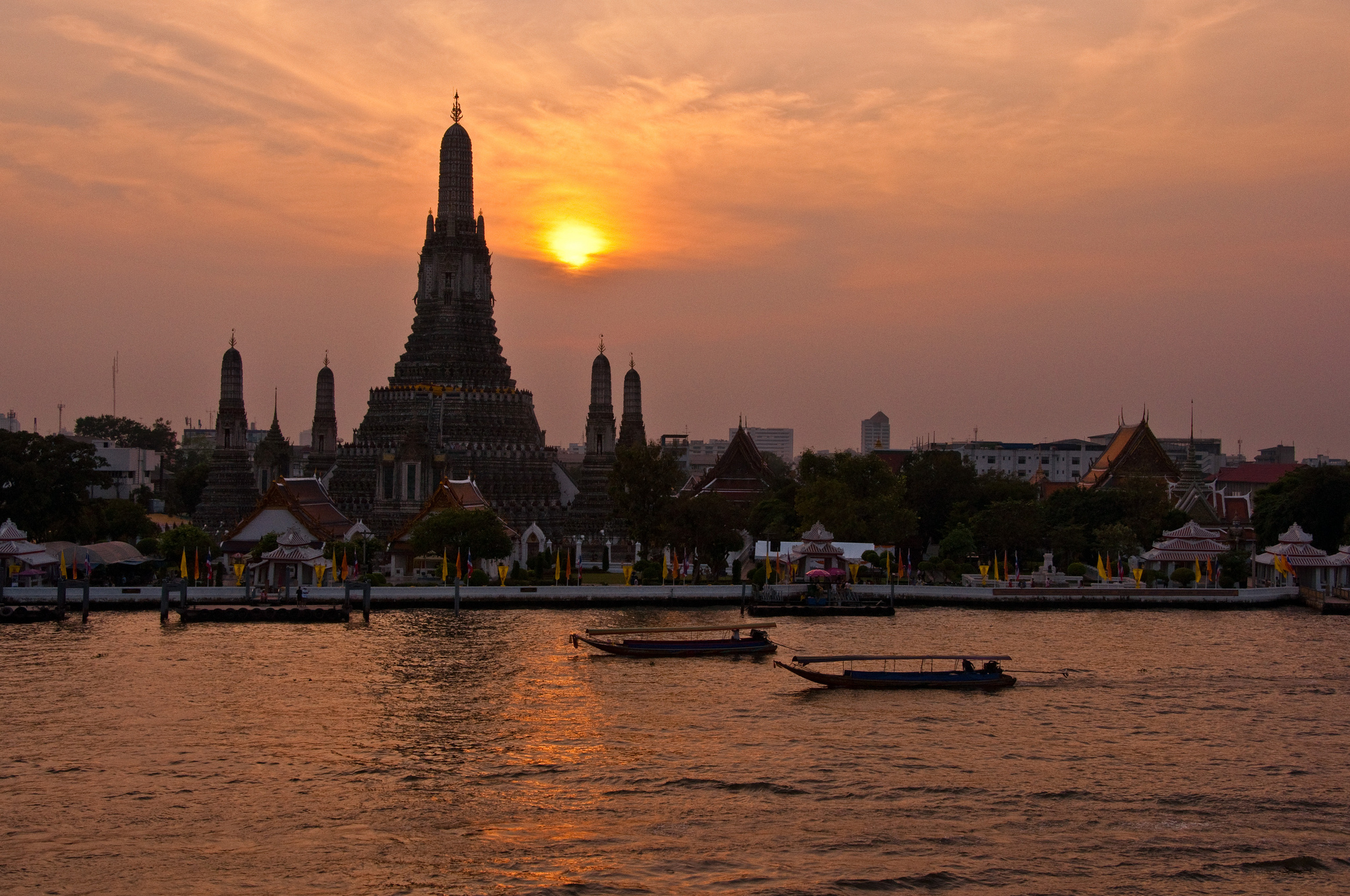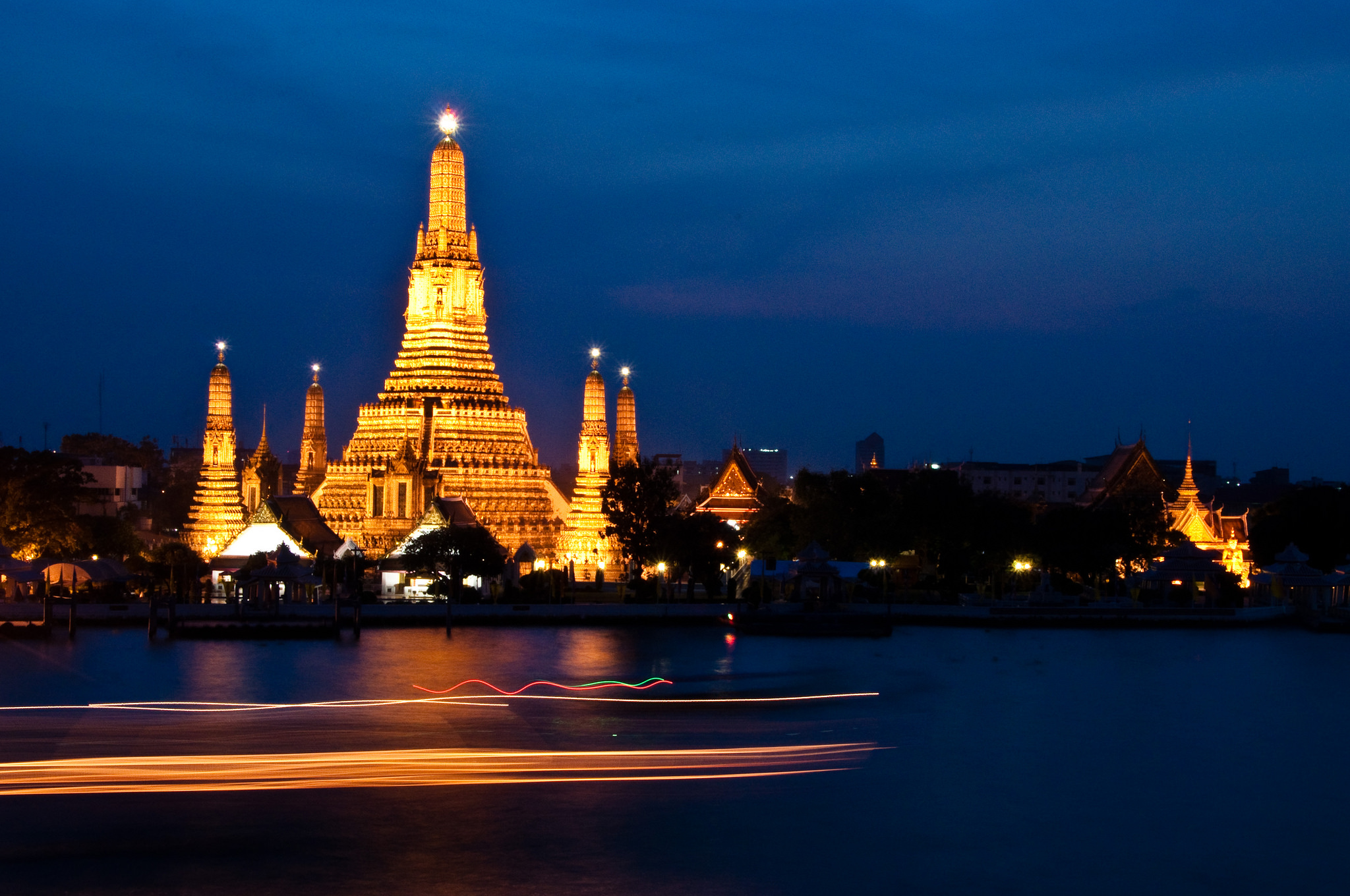 Wat Phra Kaew, Wat Pho, and Wat Arun are all located near each other. If you already plan to visit the first two, you can take a quick ferry at Tha Tien Pier, outside Wat Pho, to cross the river and reach Wat Arun.
4. Wat Suthat
Less crowded than the previously mentioned temples, Wat Suthat is a hidden gem of Bangkok. The temple is recognizable by the tall, red tower at the entrance. In the main Hall, Wat Suthat temple houses a beautiful 13th-century Phra Buddha Shakyamuni, a bronze Buddha image over 8m (25ft) tall. There are 156 Buddhist images along the main hall's walls and four entry gates that are individually handcrafted with baroque details.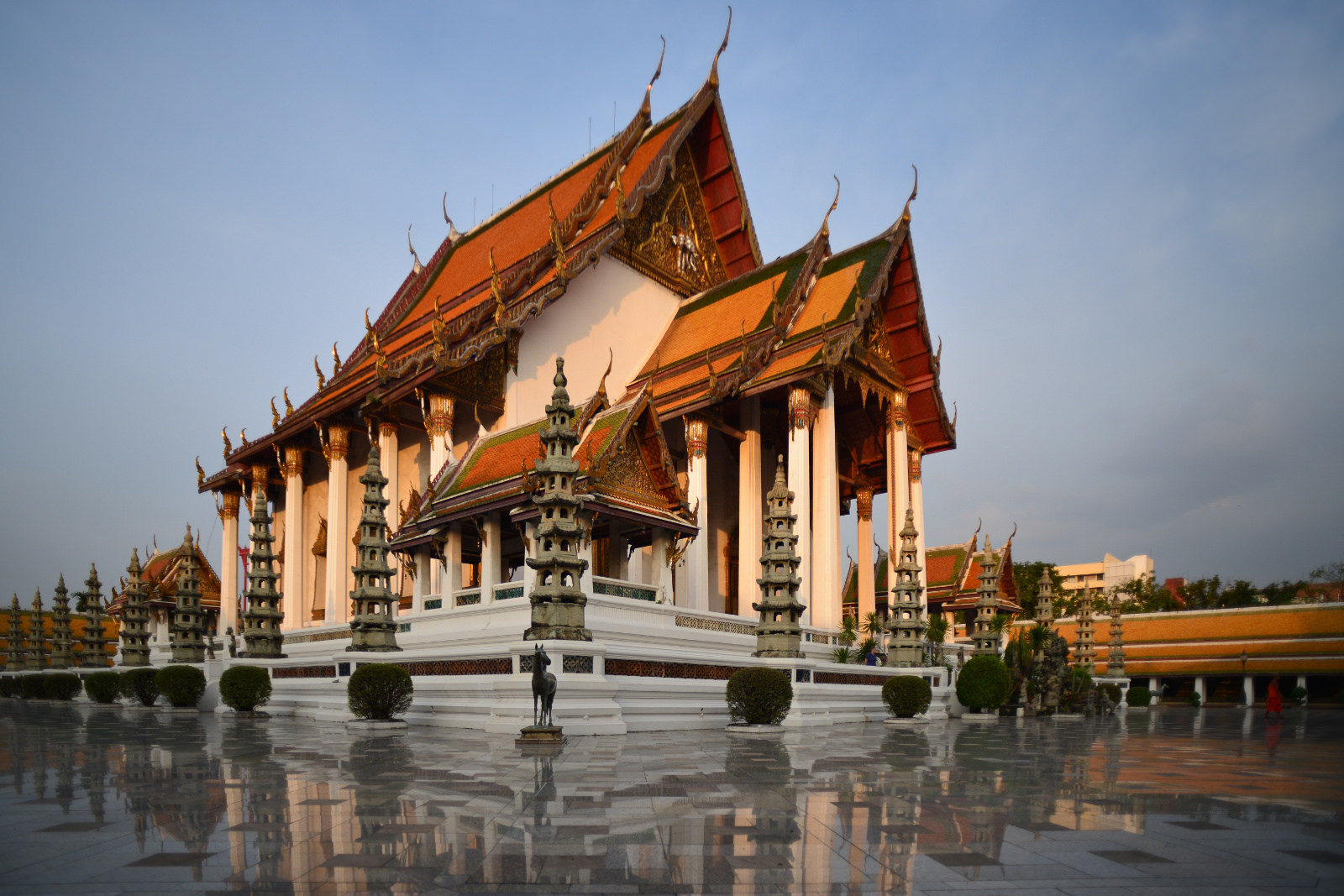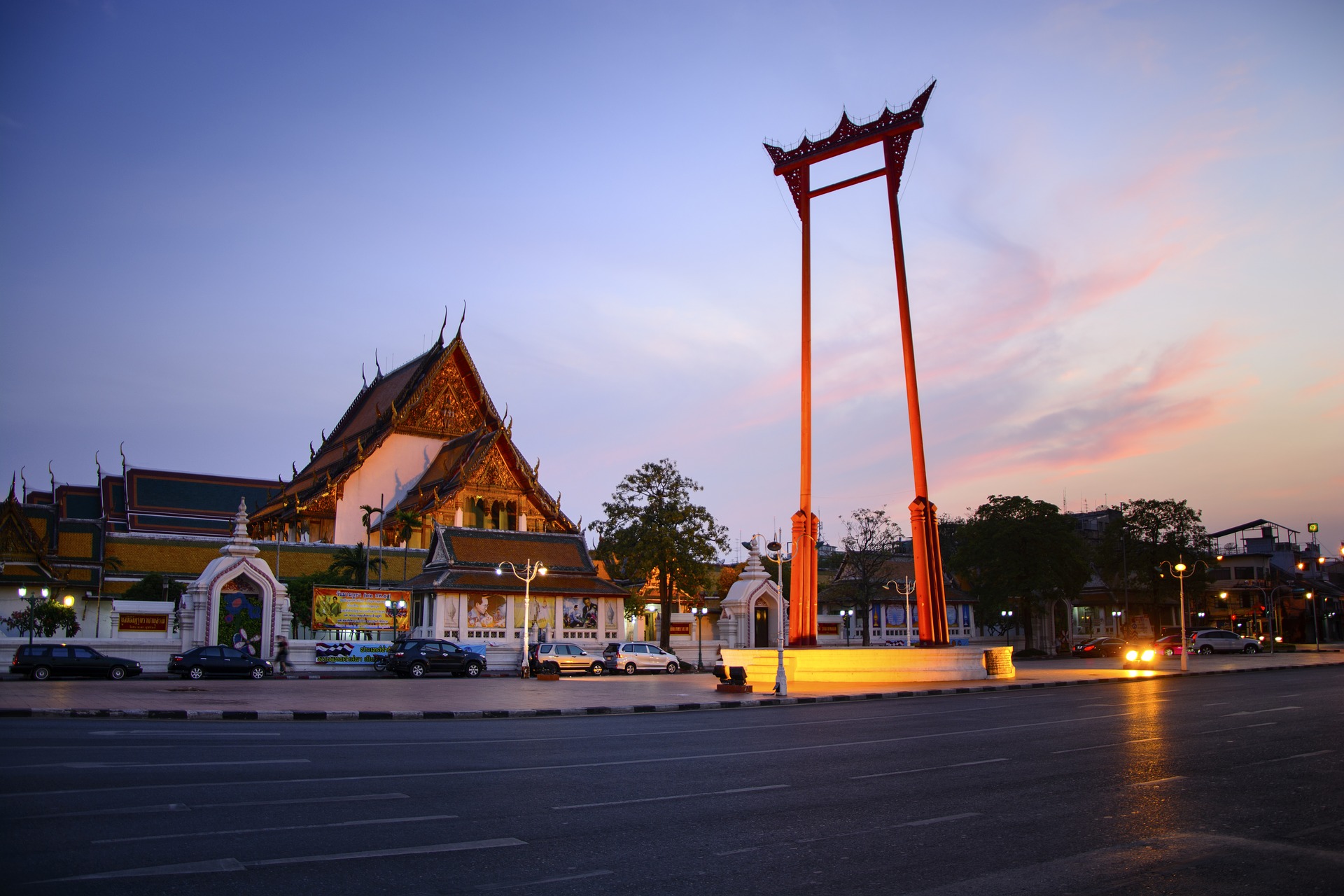 5. Wat Traimit
The temple is another one of the royal-class temples of Thailand and famous for housing the Golden Buddha- a golden statue of Buddha that is more than three meters high, weighs 5.5 tons, and is likely some 800 years old. The temple is in the Chinatown area, known as the food heaven of Bangkok. It is recommended by natives to visit the temple in the afternoon and spend dinner in the center of Chinatown, where visitors can find the purest and most authentic Chinese and Thai cuisine.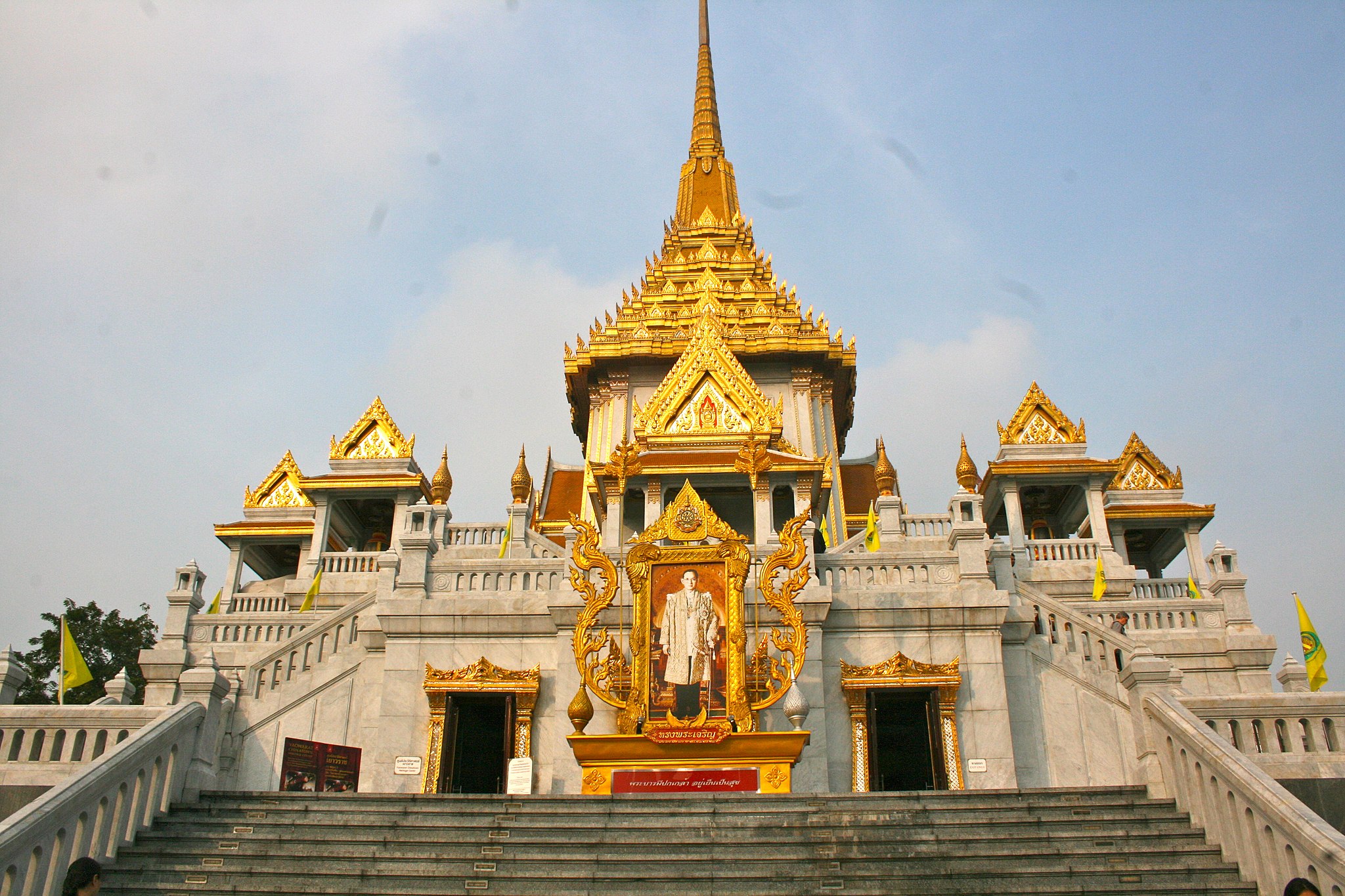 6. Wat Saket.
Wat Saket is also known as "The Temple of the Golden Mount", sits on top of Phu Khao Thong (Golden Mountain), and gives you a magnificent view over Bangkok City. Inside the temple, there are several Buddha images. To reach the temple, visitors have to climb up the mountain. It can be a challenge with the heat during summer.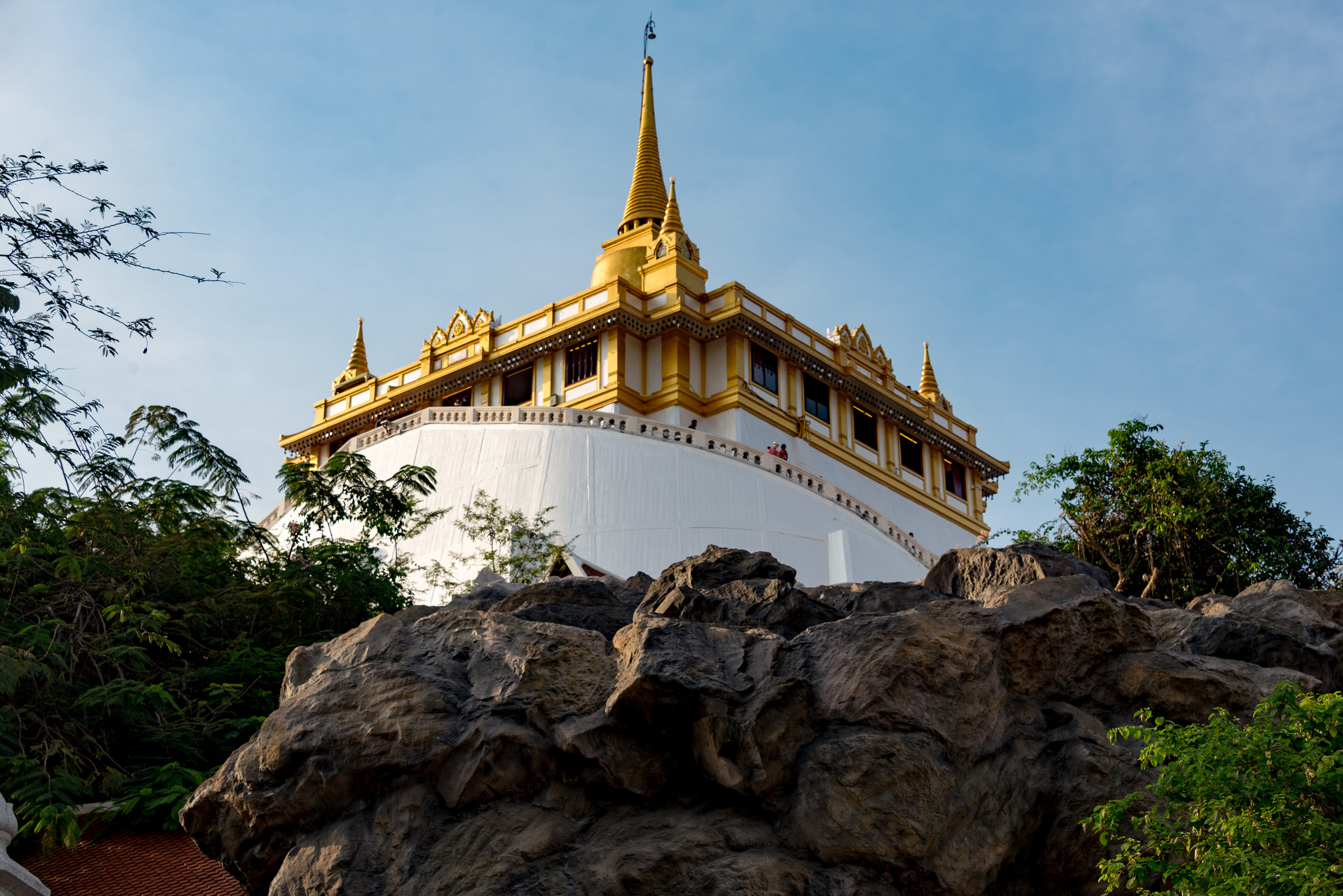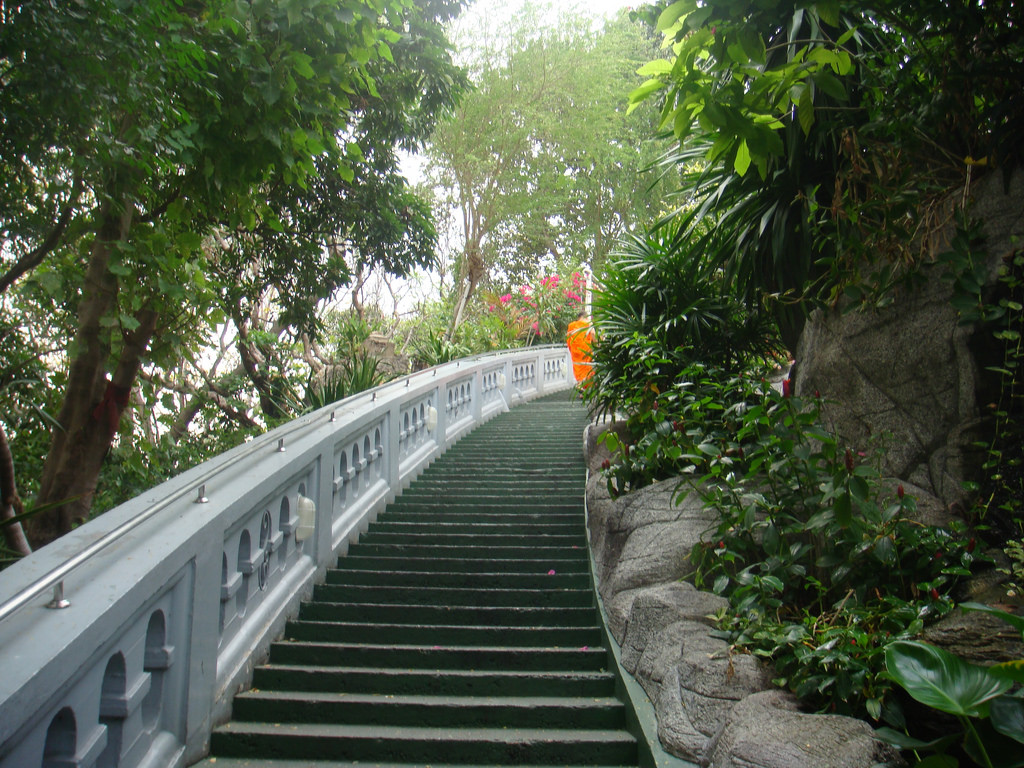 7. Wat Ratchanatdaram
Tourists mostly know this temple as "Loha Prasat Temple". Though the temple is right next to Khaosan Road and close to the famous Wat Saket Temple, Loha Prasat Temple seems to be still off the map. The temple is made of 37 metal spires representing the 37 virtues toward enlightenment. Loha Prasat is an Indian name referring to Monk's quarters that are square based constructions containing metal spires. Since the days of Buddha, there were three similarly constructed temples, but today, only Loha Prasat of Bangkok is still standing. The entrance fee is only 20 Baht, which is relatively low when compared to the other famous temples in Bangkok. Behind Loha Prasat Temple is an amulet and Buddha statues open market. Khaosan Road is within walking distance.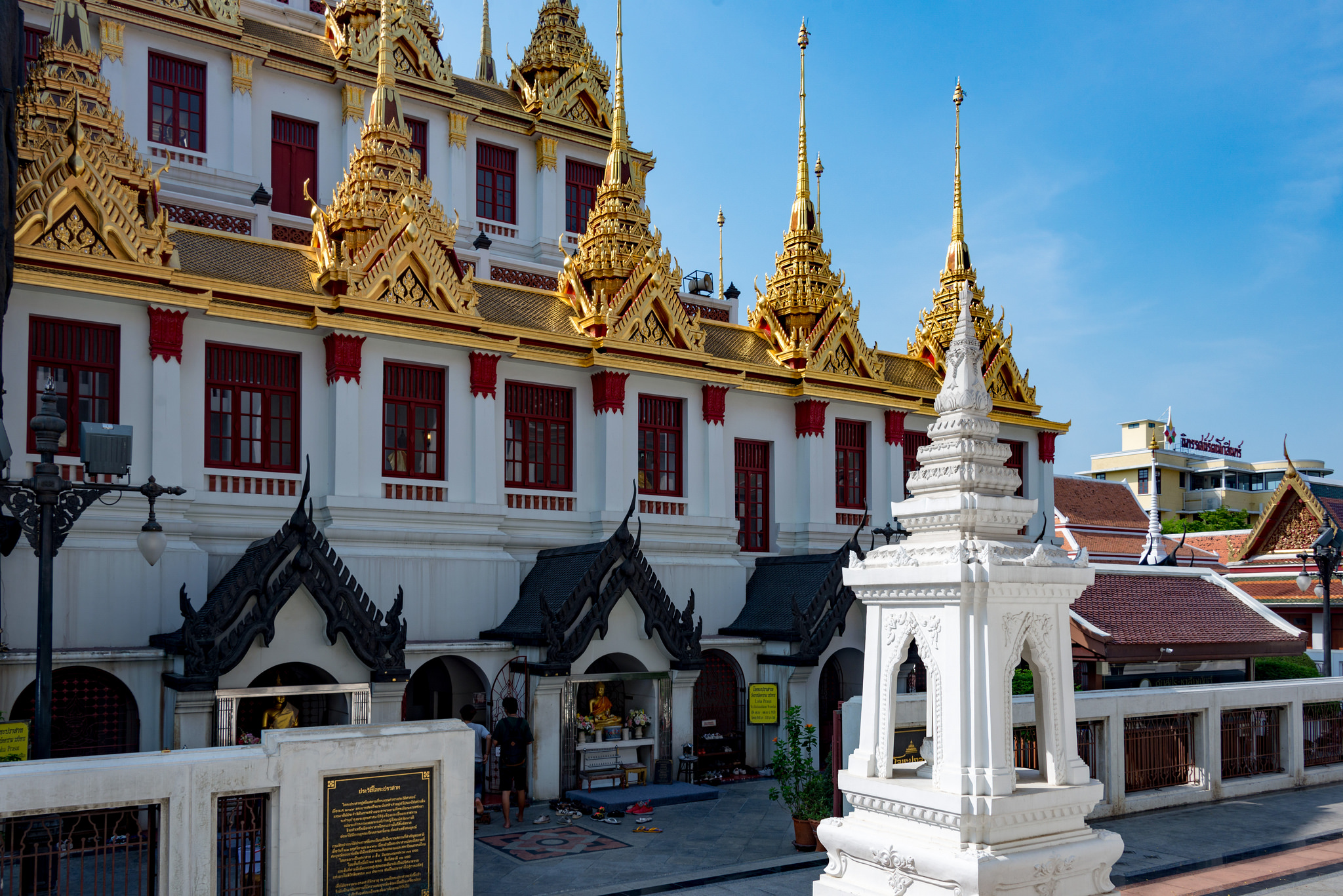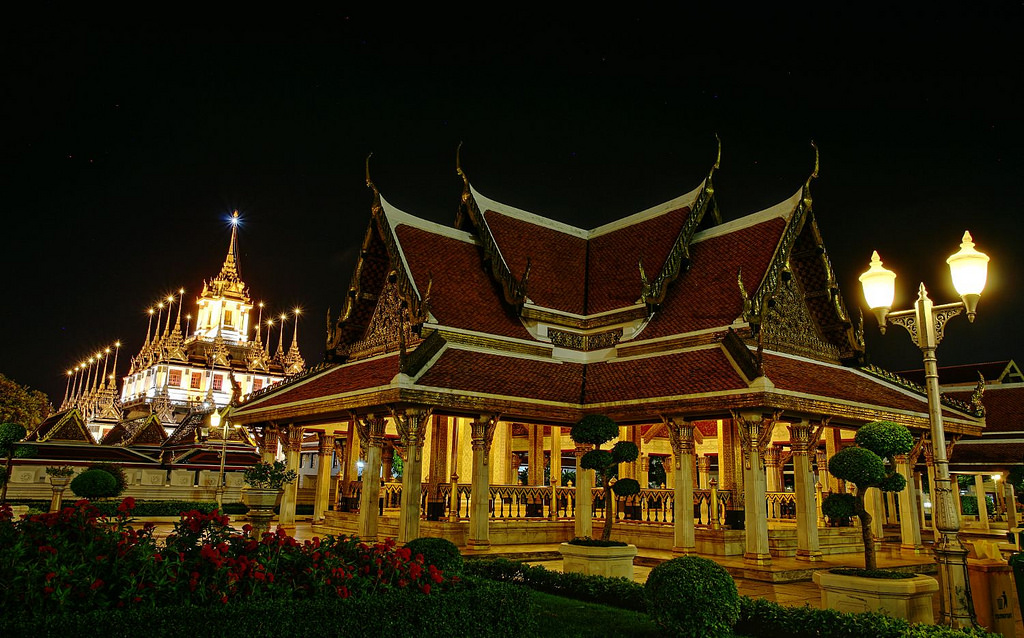 8. Wat Mahathat
This is considered one of the oldest temples in Thailand. Historians have proved that the first brick was put down in the 13th Century. At the beginning of 14th Century, it was rebuilt and expanded. There were in total 11 viharas including the main one, ubosot, and 200 chedi placed in this temple, proving that this was the religious center of Thailand in the 14th Century. Nowadays, Wat Mahathat is a popular place to learn Vipassana Meditation. There are classes taught in English for foreigners.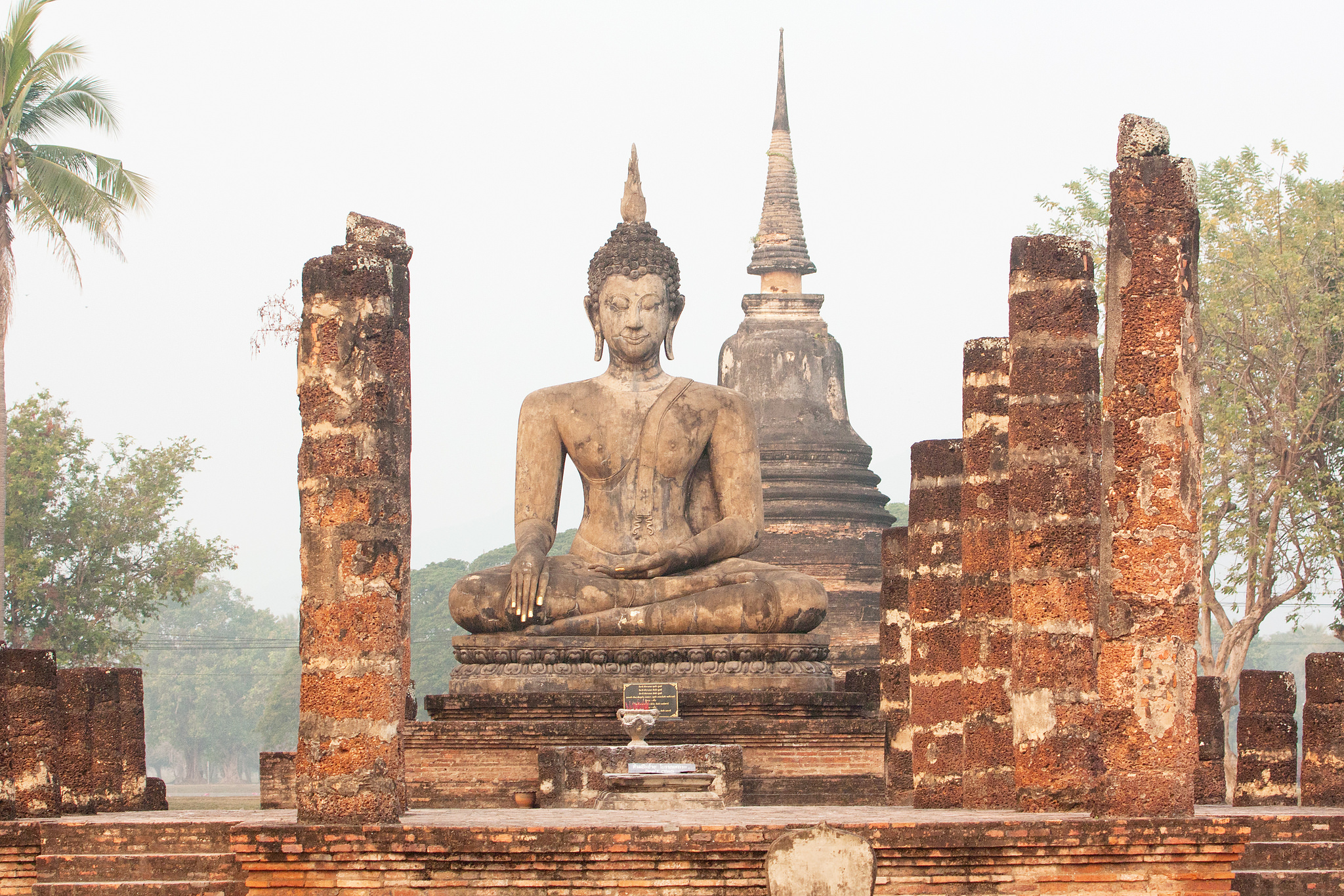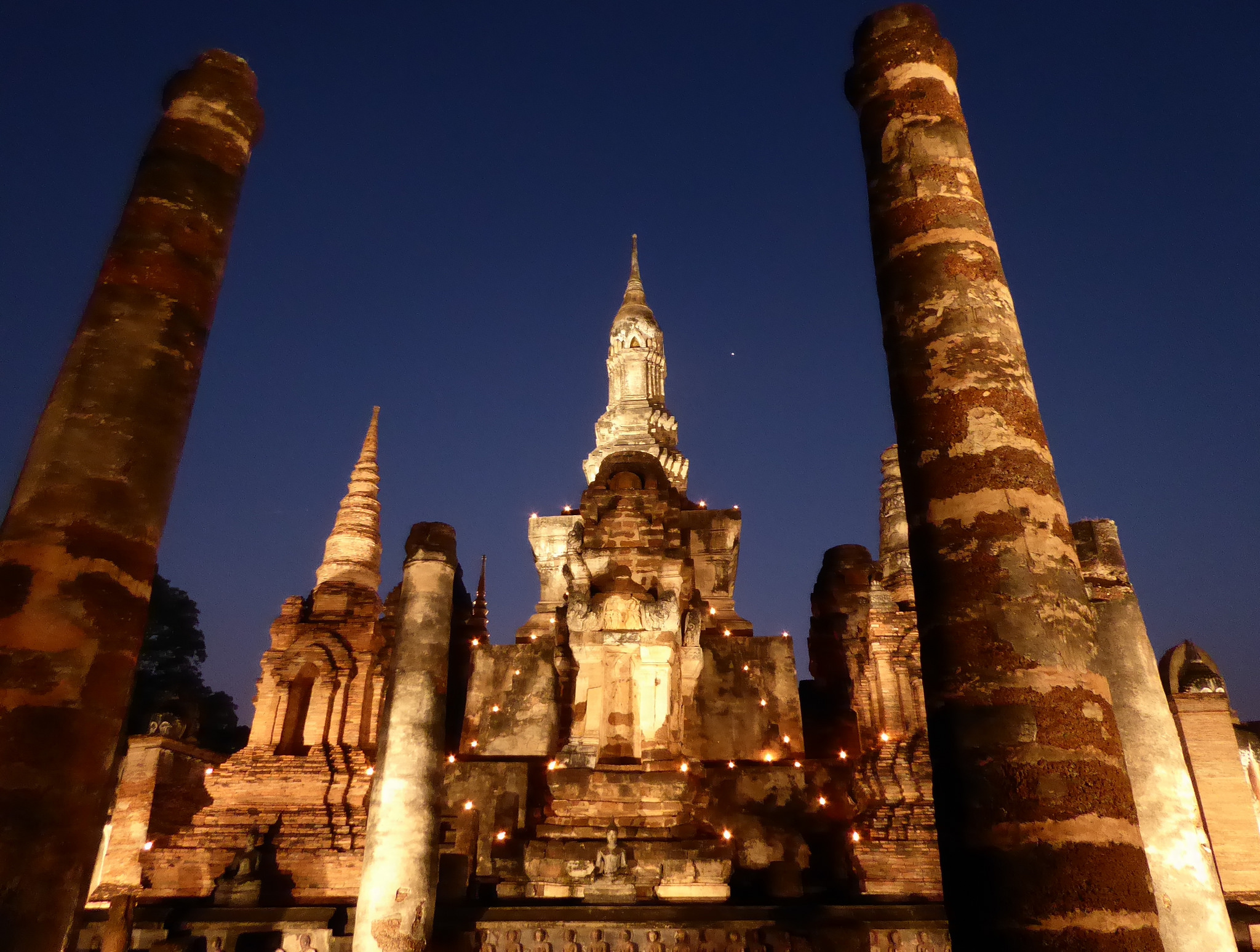 9.Wat Benchamabophit
Another not heavily promoted tourist destination in Bangkok. The temple is also called "The Marble Temple". If you ever wonder what Thai/ Buddhist architecture and Western architecture combine together will be like, you can find the answer in this temple. Wat Benchamabophit is a symbol for modern Thai temple architecture. In the backyard of the temple, there are 53 Buddha images, of which 20 are copied. These images represent every Buddha's gesture and style from Thai history. The beauty of Wat Benchamabophit would not be complete without the blooming lotus and Chinese footbridges. If you have a chance to visit Bangkok in the summer, this temple would make a marvelous destination.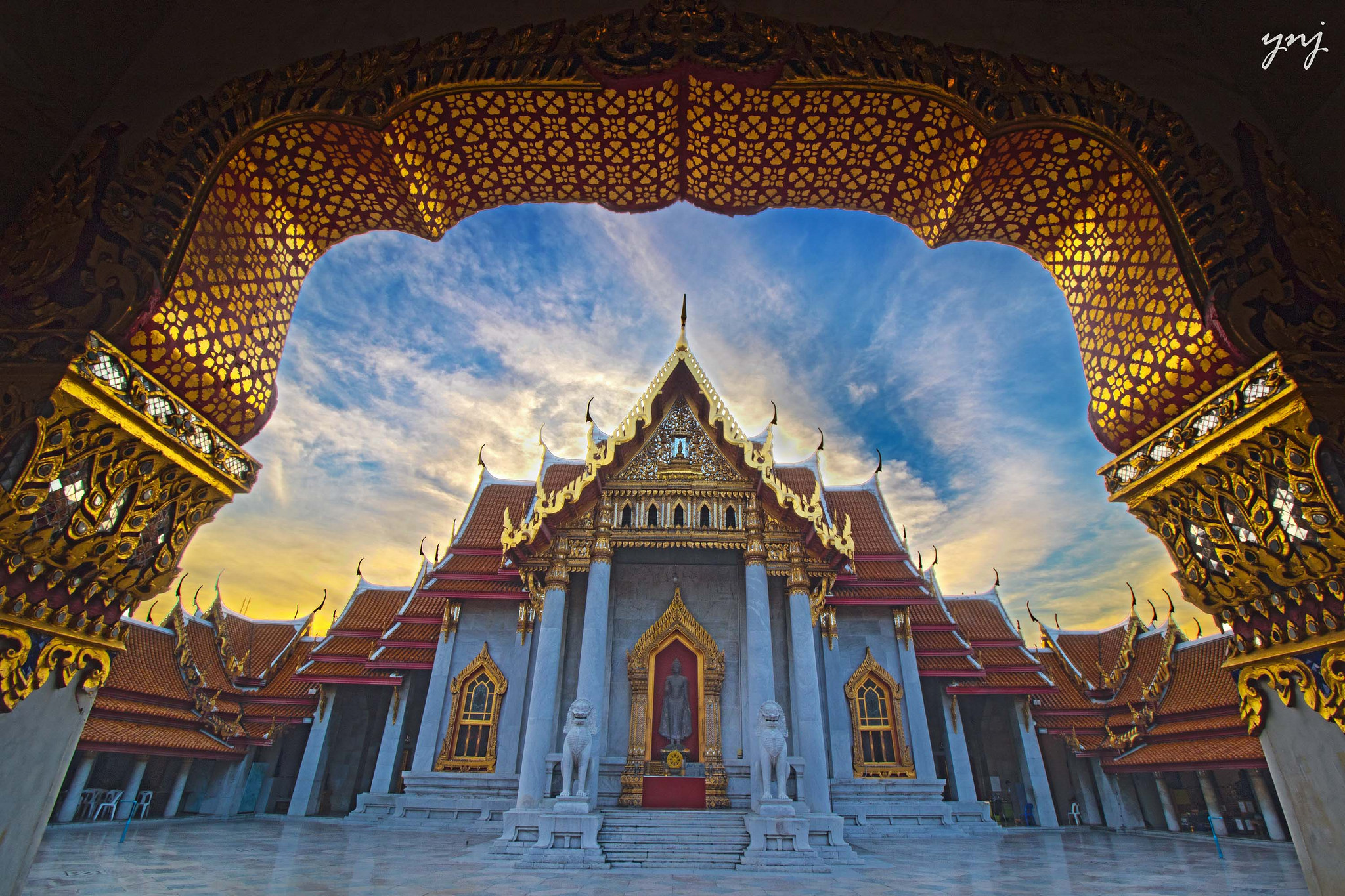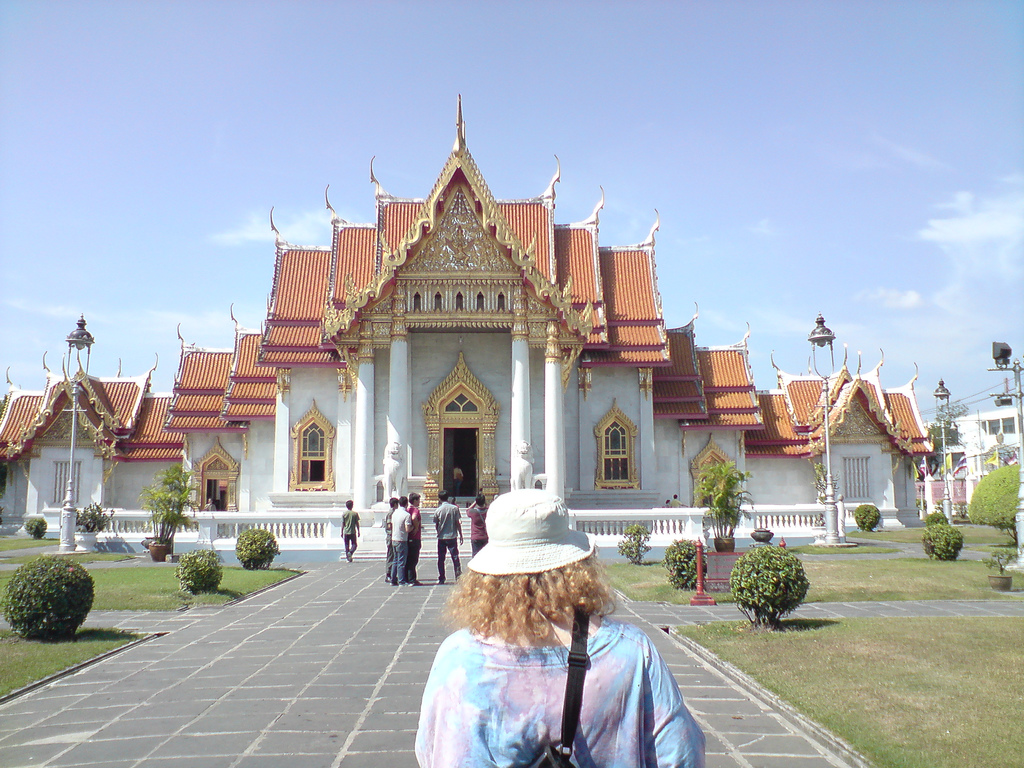 10. Wat Rakhang Khositaram
More popular amongst the residents of the city, the temple is also known as "The temple of Bells". King Rama II had given the temple 5 bells during his reign. There is a belief that worshipping in this temple will bring fame and reputation to worshippers, similar to the sounds of the bells - loud and far-reaching.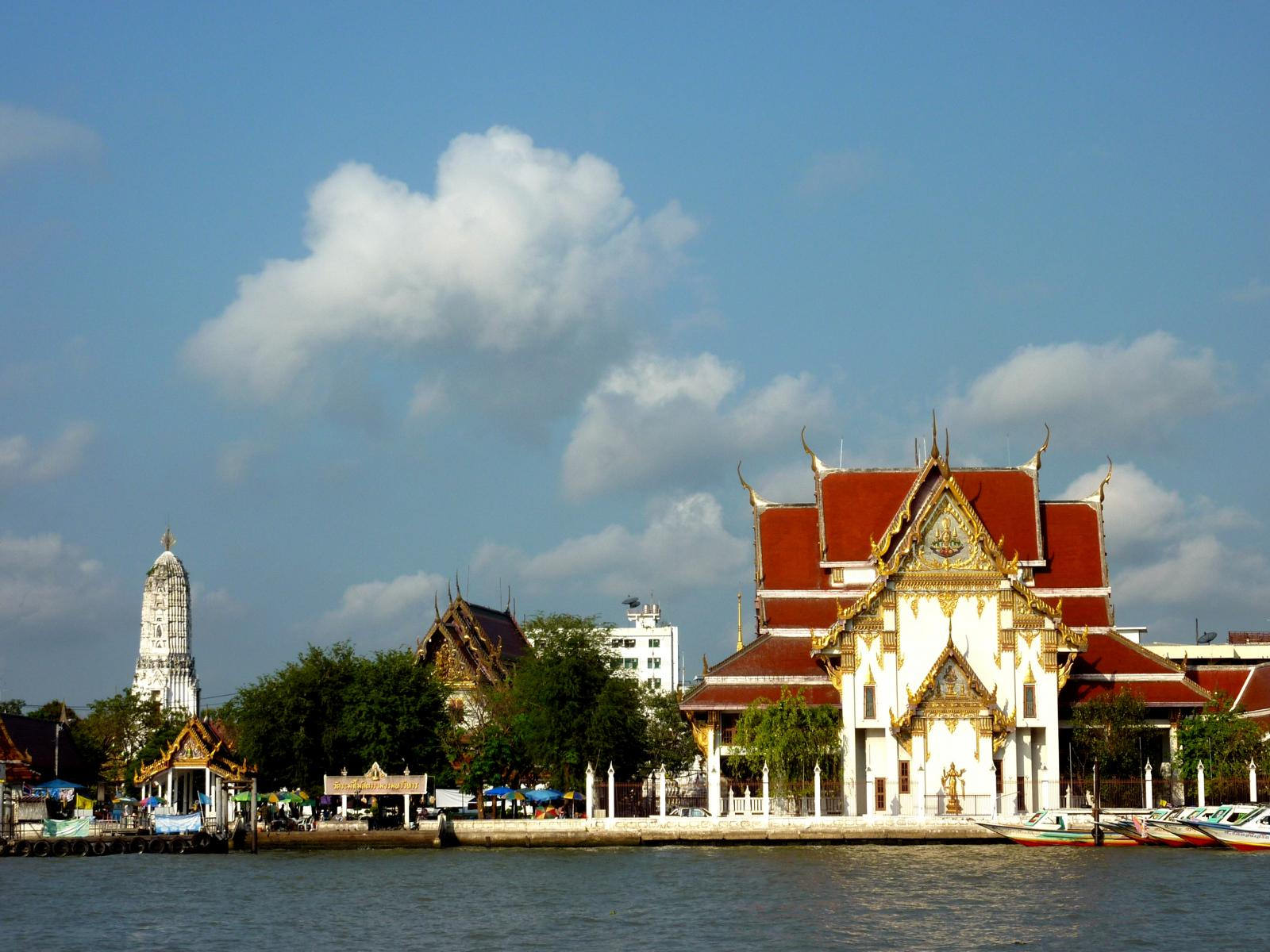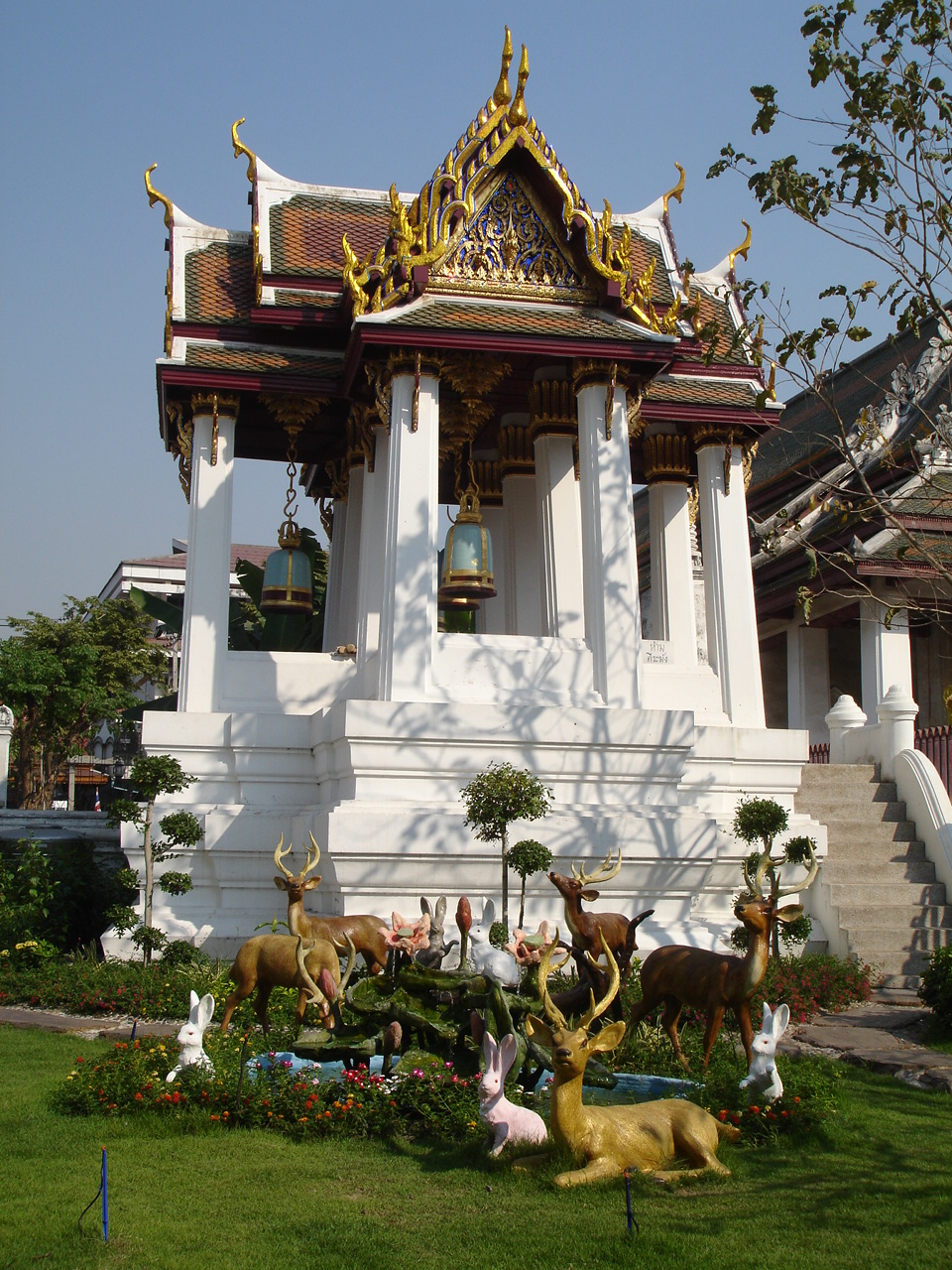 11. Wat Suwannaram
Originally, the temple was called "Wat Thong"- the Golden Wat. King Rama I renamed it as "Wat Suwannaram"- Golden Monastery. The temple houses exceptional classic Thai style murals that were created in the early 19th Century. There is one particular mural of a Dutch explorer holding a telescope. This mural represents the time Western explorers brought modern inventions into Thailand and opened a new era in the country.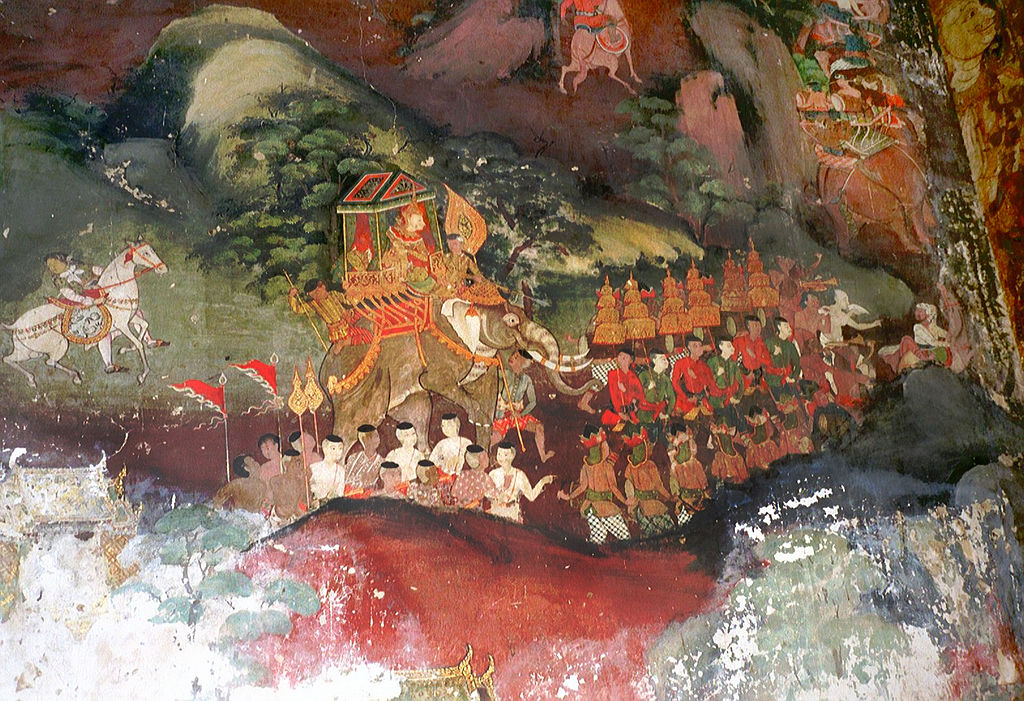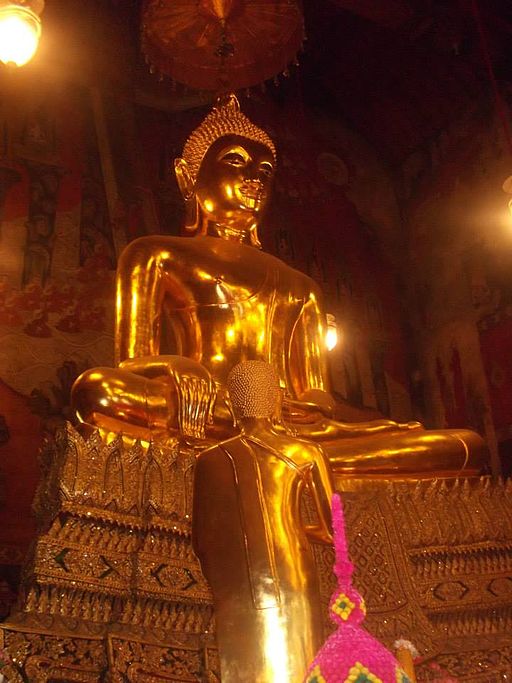 12. Wat Kalayanamitr
The temple is also called "The True Friend Temple" as 'Kalayanamitr' means "good friend" in English. Inside the temple, tourists can find a carved poem that translates as "True friend temple was built by a close friend of the King / As glorious, beautiful, and prominent as the city of heaven / It is respected and worshipped by all people / Because it is cherished by the Chakri Dynasty King" Back in the 1820s, a nobleman donated his land, where the temple is located now, to King Rama III. He also bought lands around this area to expand the temple. It was, therefore, named "True friend" to represent the nobleman's loyalty and his friendship with the king. The temple is more a ritual monastery than a tourist site. Wat Kalayanamitr has extensive monks' residence and one of the biggest Buddhist libraries in Thailand.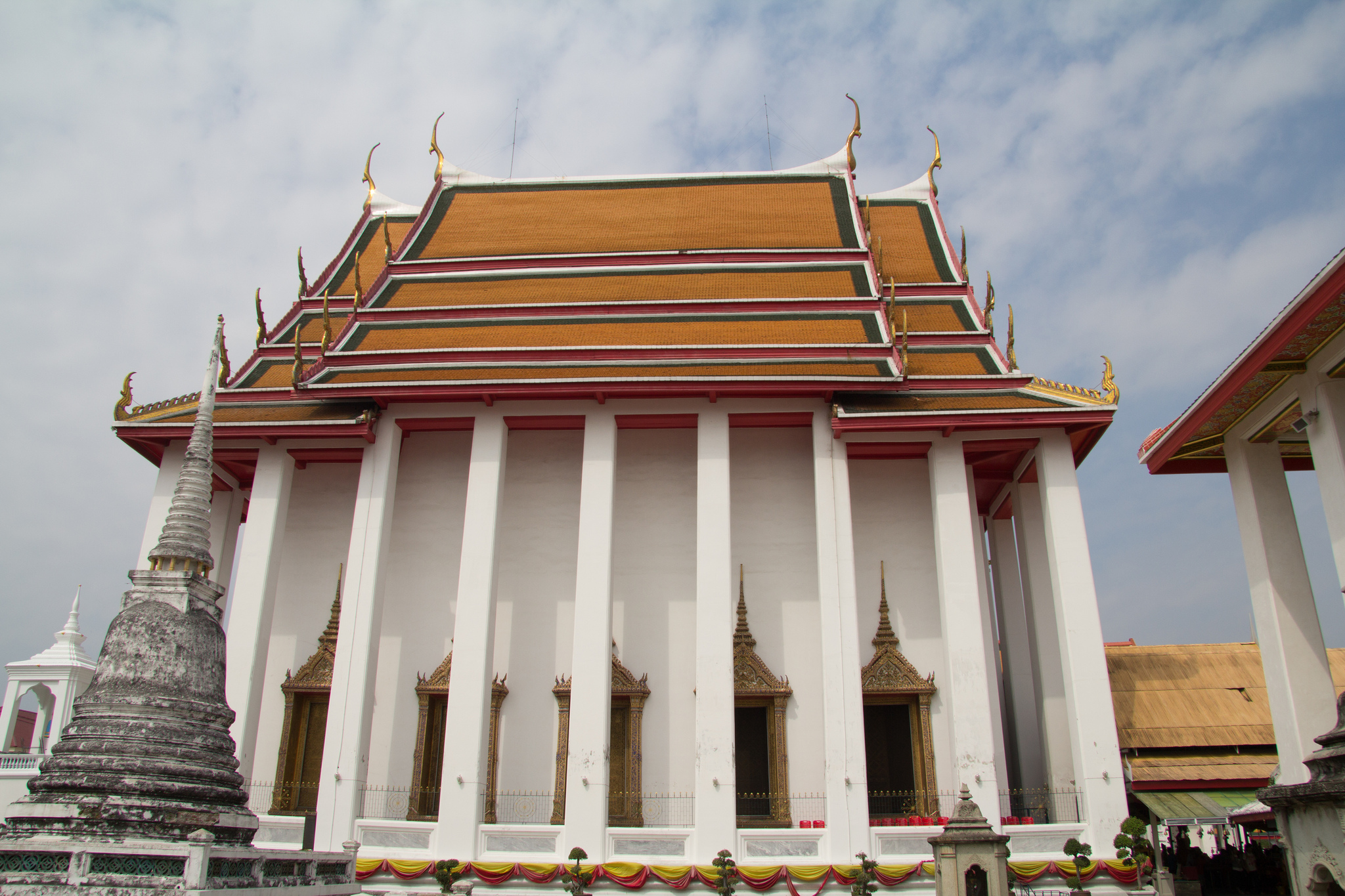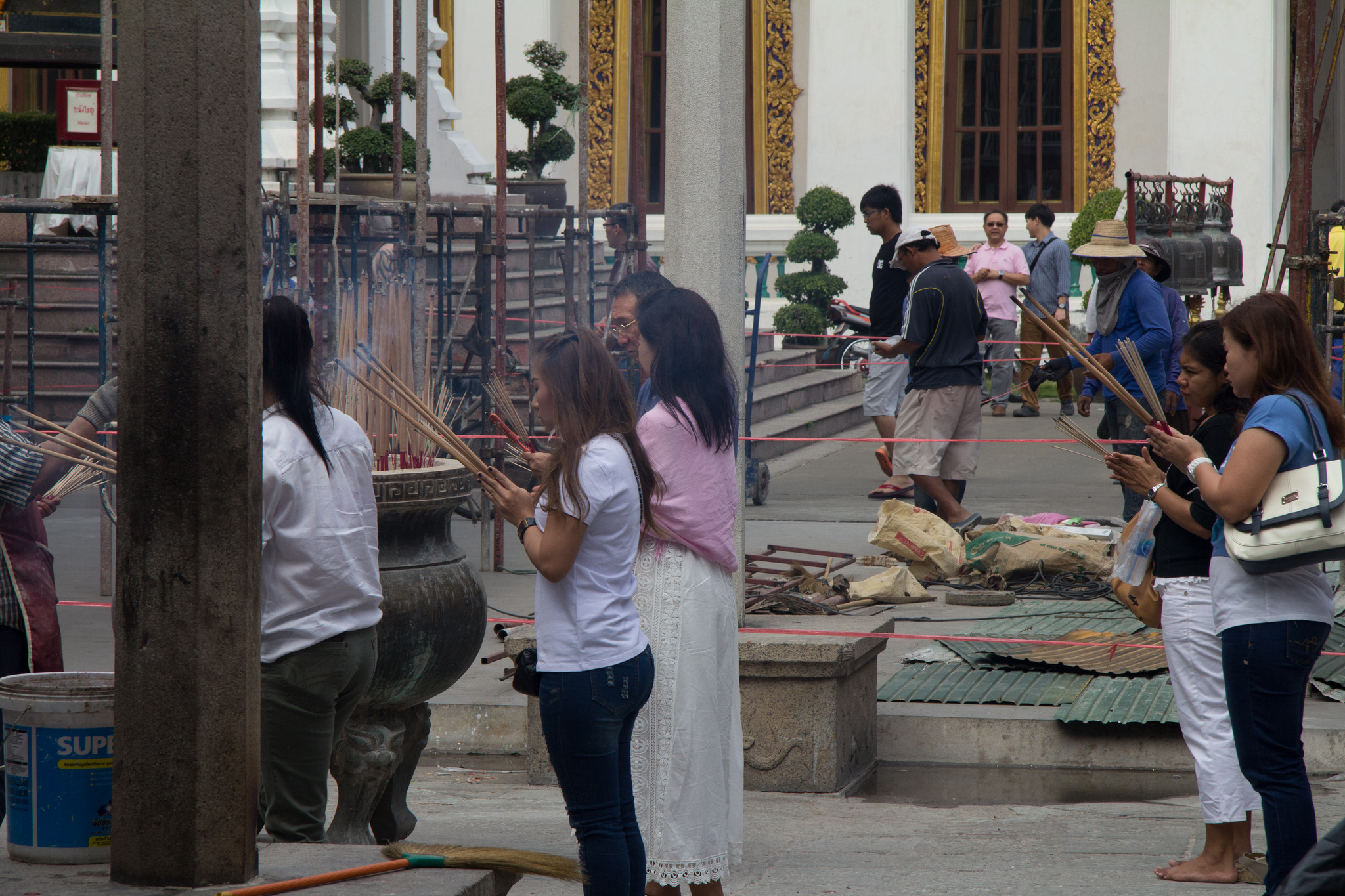 13. Wat Chana Songkhram
If you visit the famous Khaosan Road of Bangkok, most likely, you will have seen this temple. Wat Chana Songkhram is not a large temple and certainly not among the famous temples of this city, but with its convenient location and proximity to the largest entertainment area of Bangkok, the temple still attracts many tourists. If Khaosan Road is your first landing spot in Bangkok, it is worth it to take a quick look around Wat Chana Songkhram and familiarize yourself with the style of Thai temples.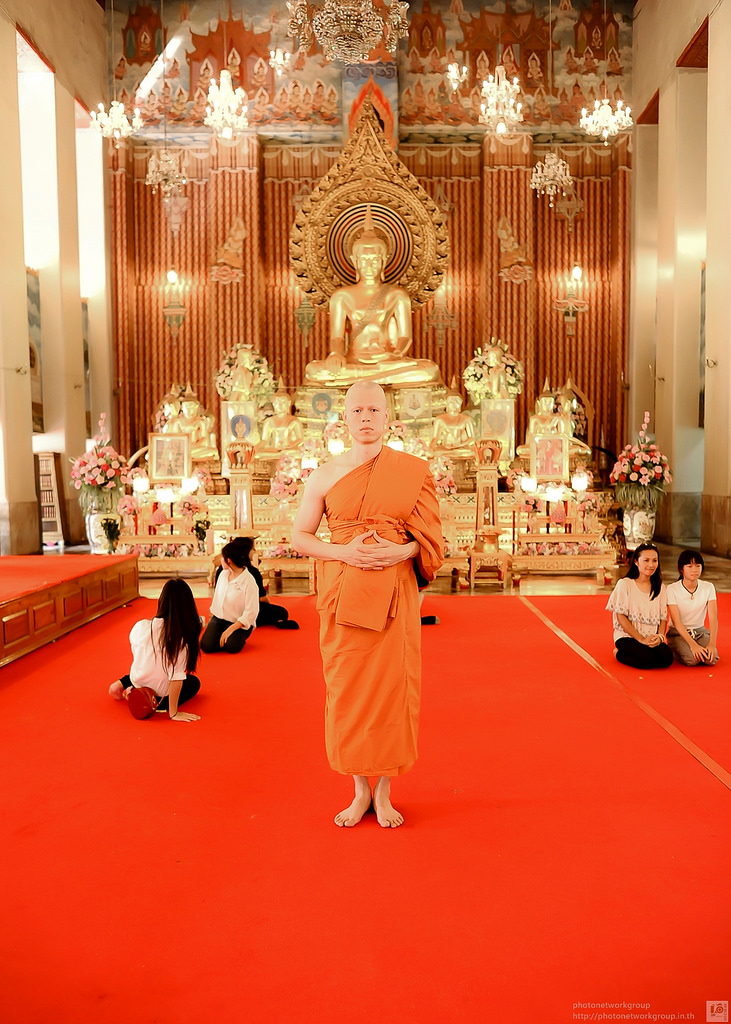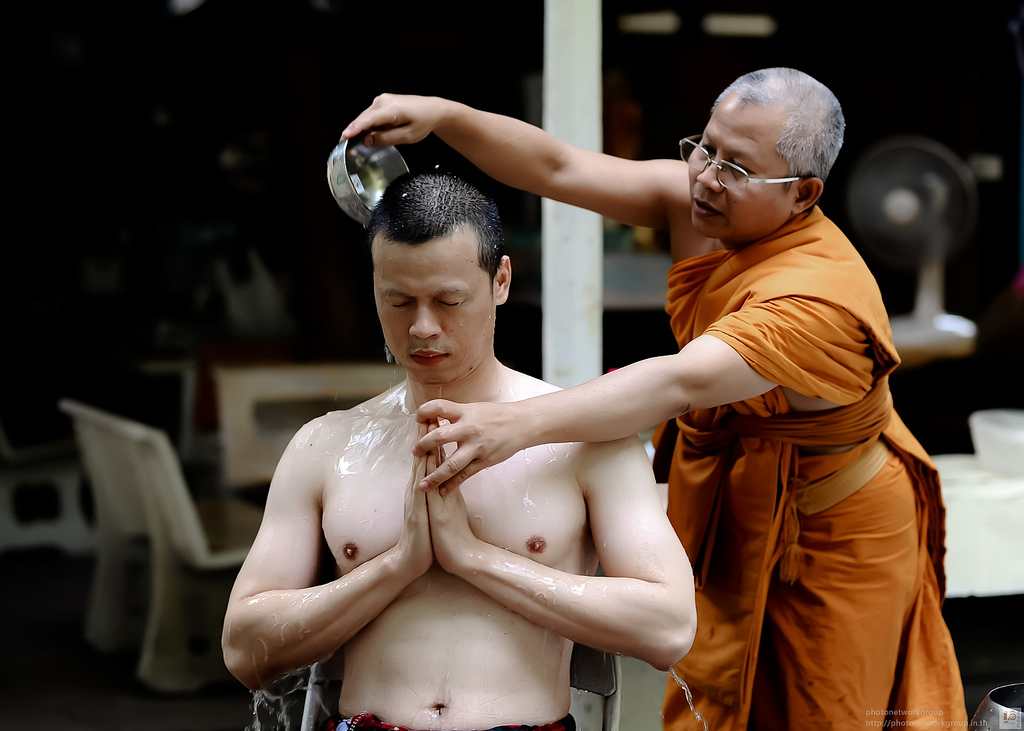 14. Wat Bowonniwet Vihara
Another temple that is just a few minute walk from Khaosan Road. Wat Bowonniwet Vihara is a first-class royal temple that has a very impressive and important place in Thai history. Several kings of Thailand were monks at the temple and King Rama IV was even the abbot during his time there. Most recently, King Rama IX was also a monk and the abbot of the temple. Wat Bowonniwet Vihara wows its visitors not only with the golden chedi but also the golden Buddha image. This Buddha image is housed in an enormous hall and most importantly, keeps the ashes of King Rama IV and King Rama IX inside of it.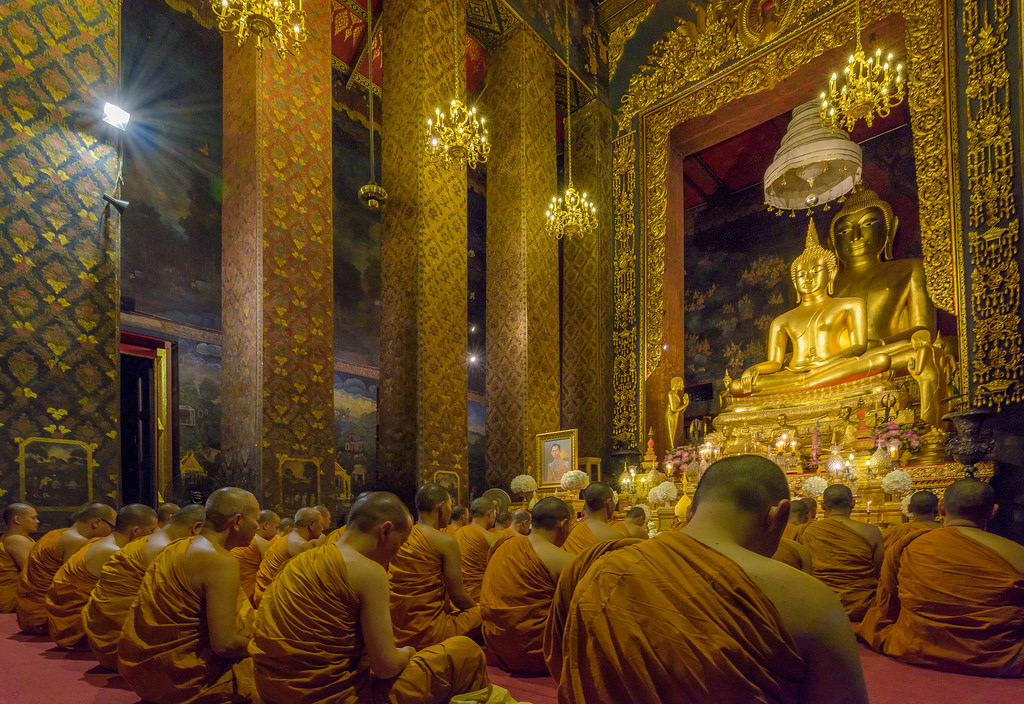 15. Wat Chakrawat
Sits in the west of Chinatown, Wat Chakrawat is a famous temple, not only for its size but also due to the fact that it has more than just monks living in its quarters. This temple has four living crocodiles that tourists are allowed to visit. Here, tourists can hear the story of "Ai-bod"- the famous one eye crocodile, and if lucky, can also see him show up. Aside from the crocodiles, the temple is also the home of significant 19th Century architecture. Wat Chakrawat houses one of the largest monk communities in Thailand and a beautiful Buddha footprint shrine.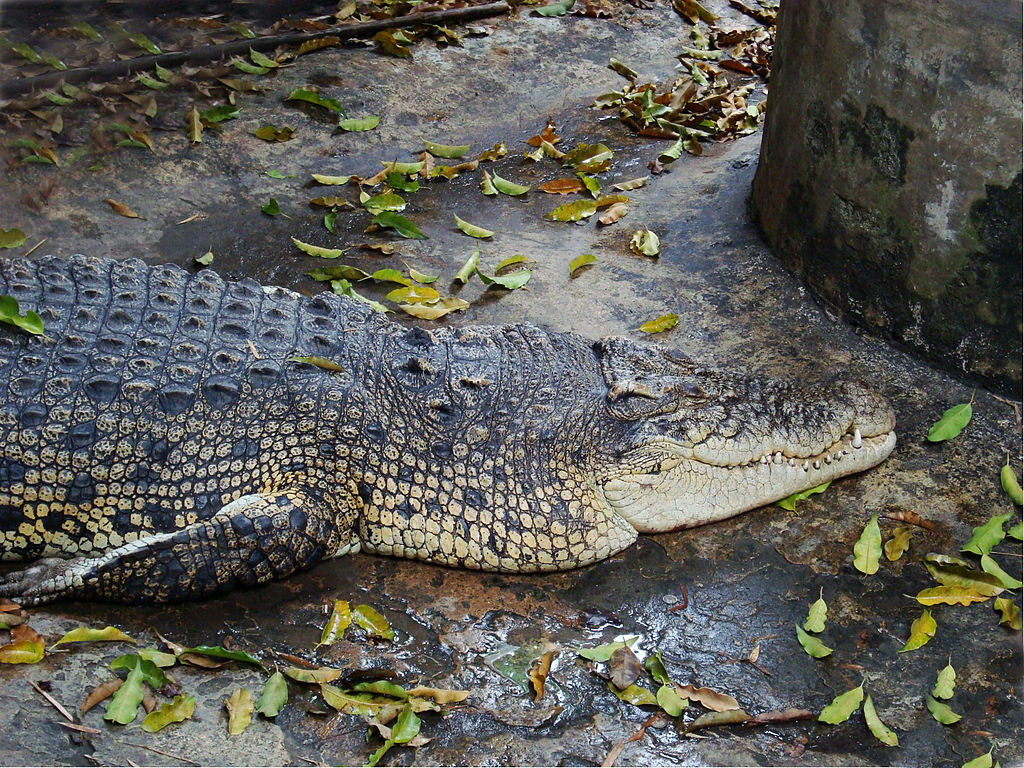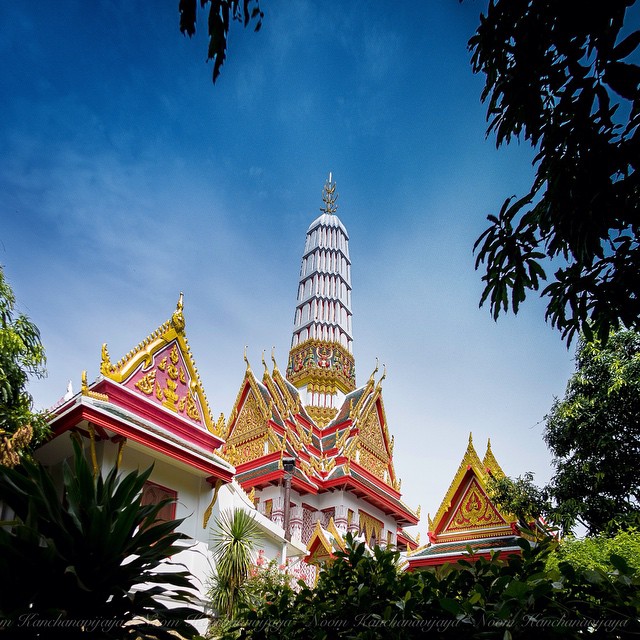 Bangkok would not be such a charming destination without the rich culture of Buddhism evident in every corner of the city. You cannot truly fulfill a trip to Bangkok without finding yourself in awe with Thai temple architecture. Above are some famous locations but travelling is all about learning new perspectives, so don't hesitate to walk in any temple you find on your exploring path. Give yourself a chance to befriend the people and explore more local spots, rather than just those typical among tourists, or commonly recommended online *Get it?*. Anyway, don't forget the dress code, be respectful and smile in every photo.