Top 7 most popular Bangkok hotel areas you should choose
Choosing a poor hotel can ruin your stay, so take a moment to read through the advantages and disadvantages of each district before choosing the Bangkok hotel you will be staying in. Many people find it difficult to plan a trip to Bangkok because there are many strange foreign languages to learn as well as conflicting advice. If you are going to Bangkok for the first time or just curious about where you are, I will give you a quick summary of famous districts in the mysterious capital of Thailand. No matter how much money you bring with you, or what your preferences are, there is always something in Bangkok that matches your needs.
Sukhumvit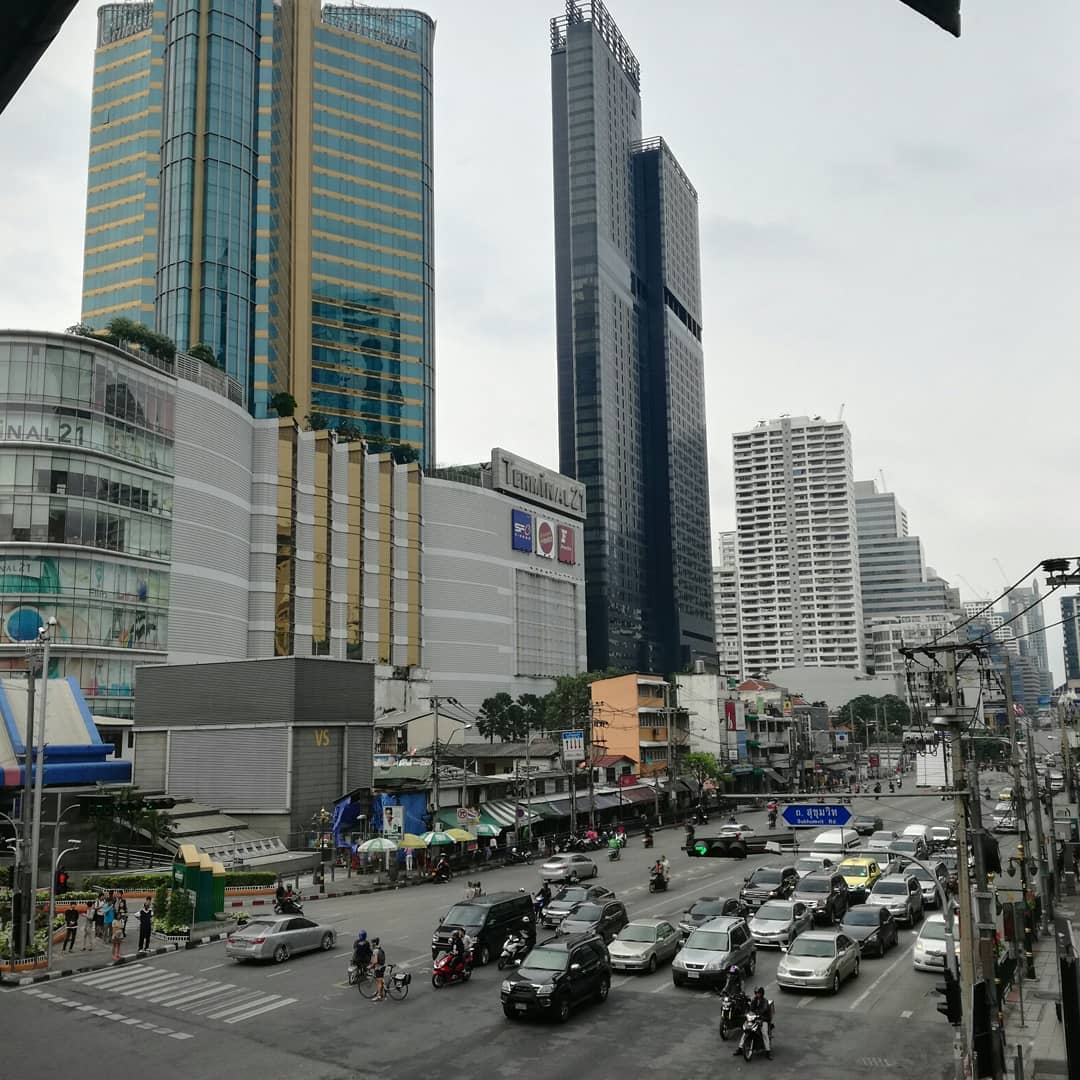 Brief Summary Sukhumvit features an 18-km-long road of shopping, dining and nightlife in Bangkok and offers a wide variety of activities. It is no exaggeration to say that Sukhumvit has something that can please all visitors. While the Thai characteristic is present in every corner of the area, you will find many restaurants, trendy bars, shopping centers, hotels, clubs that use air-conditioners to give you an international look. Another plus is the skytrain (BTS) station, which makes it easy to wander around Bangkok. Perfect for…People who enjoy partying People looking for shopping opportunities People who enjoy eating at modern restaurants Those who love a little bit of everything (but are not afraid to walk short distances between locations) The Good!There are many options for dining and nightlife The hotel has a wide range of prices, styles and star rating BTS Skytrain makes moving easier The BadFew sightseeing places and they are located far away from each other The traffic is annoying The attractions are far apart so you have to walk a lot
Riverside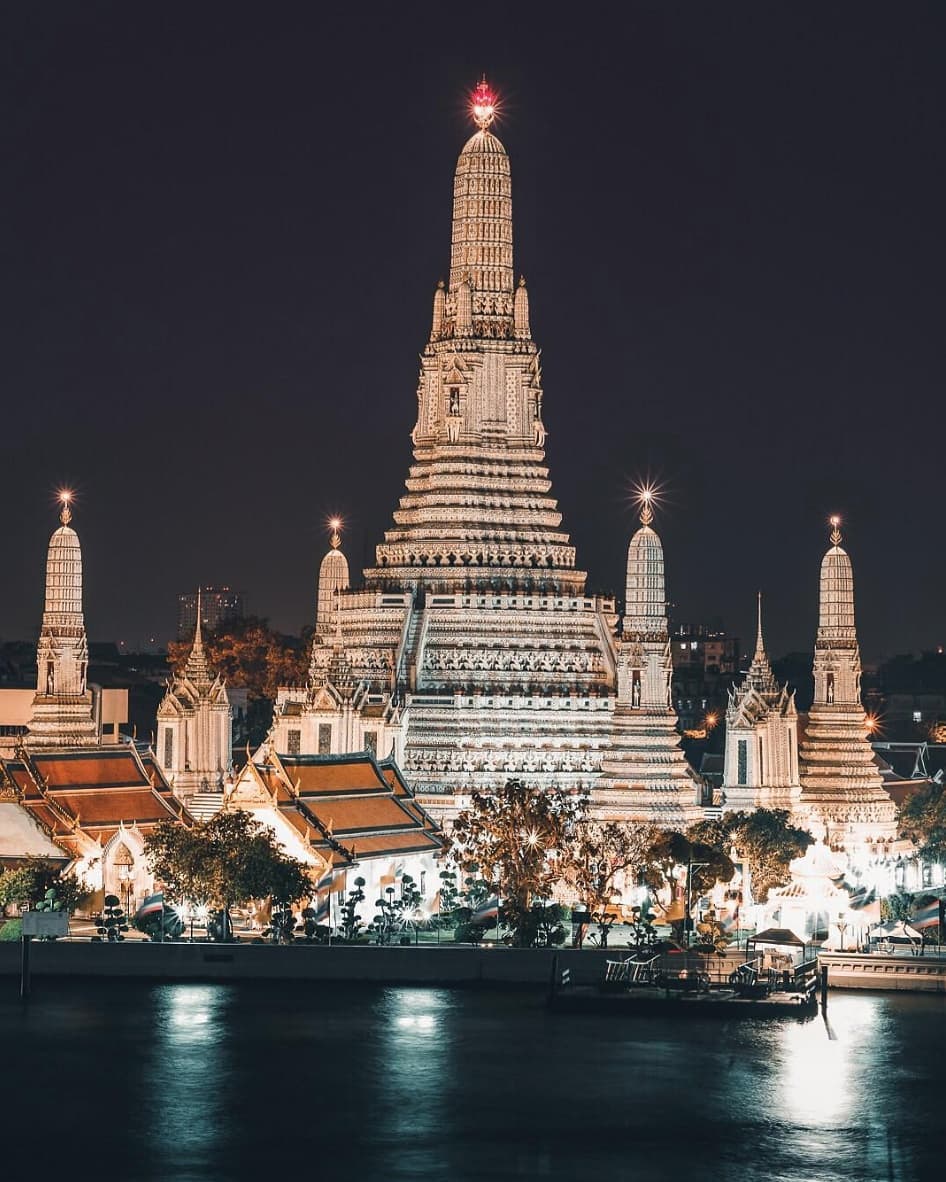 Brief SummaryThe riverside area is the traditional heartland of this magical city with origins that read like an epic novel, with fallen and rising Kingdoms, heroes and traitors. Today, the city is constantly evolving and changing its appearance with passenger boats, historical palaces, glittering lights, and luxury five-star hotels. Perfect for...Wealthy travellers Couples who want to stay in the city, but avoid the hustle and traffic of the city center Families who want to stay in a  resort The GoodBeautiful view Bangkok's most romantic place Relaxing environment Powerful by the river wind Many 5-star hotels The BadSlightly away from the center (depending on how far you live from the BTS skytrain station) There is little choice in price
Silom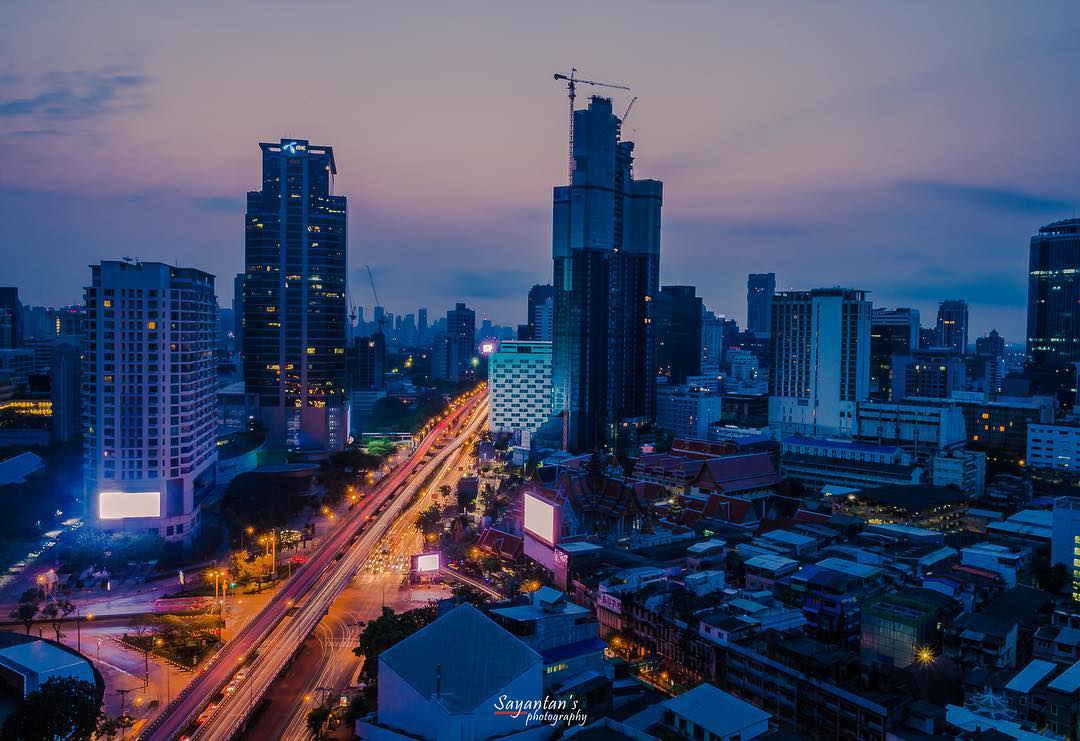 Brief SummarySilom is full of contrast. During the day, the staff dresses neatly, flocking to offices in high-rise buildings and financial center on Silom Road. Meanwhile, at night, people from far-away distances are attracted by many of Bangkok's best restaurants and nightlife activities around Patpong. Perfect for...Merchants (finding excuses to visit the red lights districts) People looking for bustling nightlife Visitors who revisit the city People want to find a compact place that have everything but with at an affordable price The GoodGreat restaurants Patpong (Bangkok's famous red-light district and bazaar) Central location Hotels with a variety of prices from affordable to luxury Easy access to and from BTS, MRT and taxi The BadCan seem too modern, fewer traditional, cultural characteristics Lots of pedestrian traffic at night Automotive traffic jams are also frequent in the early evenings, around 5:00 pm
Pratunam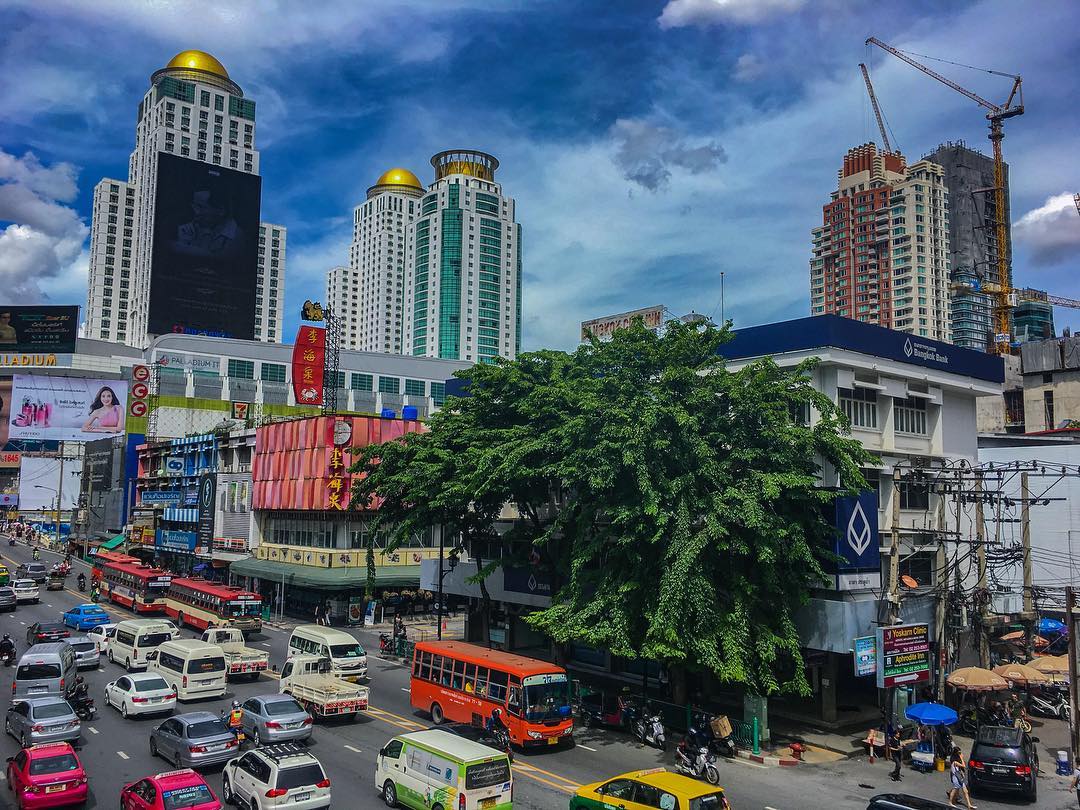 Brief SummaryPratunam is an easily spotted no matter where you are in Bangkok thanks to its gigantic icon, the Baiyoke Sky Hotel, a 88-storeys structure, which is one of Thailand's tallest buildings.  Pratunam is home to 24-hour open markets and wholesale centers with items such as fashion items, apparel, bags, sportswear, wigs and many more. This is a bustling and busy area with an international atmosphere as there are many tourists from all over the world who would come to look for their favorite items. Perfect for...Young visitors Love shopping Wholesaler business People who enjoy the hustle and bustle atmosphere The GoodPratunam Market is famous Many restaurants have affordable prices Visit the Baiyoke Building, for a view from the highest point in Bangkok The cheapest place to find sleeping accomodations in central Bangkok The BadTerrible traffic Extremely crowded BTS station is 15 minutes away Silom is not as good as the Siam district next door
Siam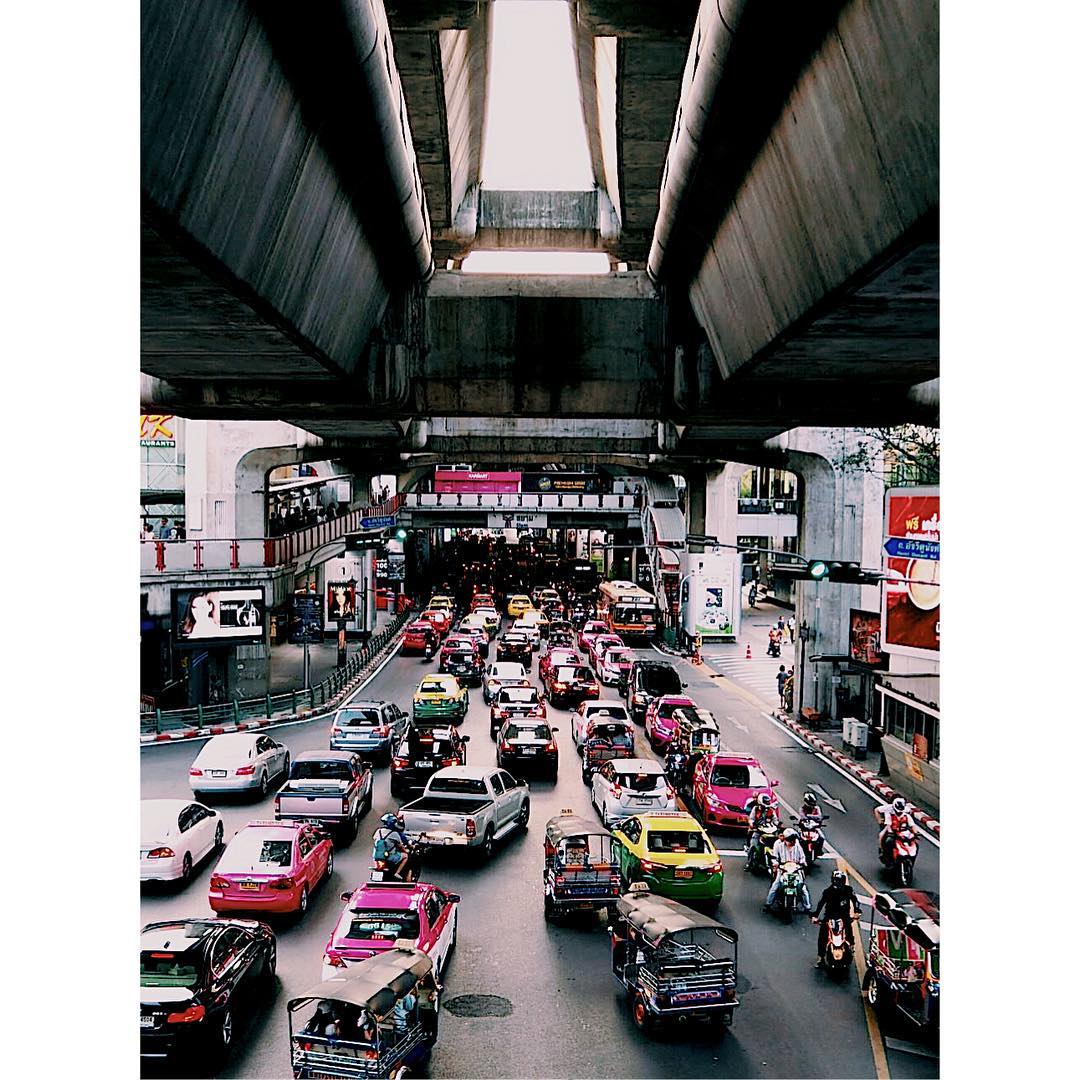 Brief SummaryThere is no doubt that Siam is the shopping capital of Bangkok, and it has the largest shopping malls in the city such as MBK, Siam Center, and Siam Paragon. The scene is always vibrant with the images of students, employees, city dwellers, and crowds of tourists. It is also a central BTS station so it's easy to commute to the surrounding areas. Perfect for...Shopaholics Families Lovers in the city center People who are planning to visit lots of different places in Bangkok The GoodThere are many shopping options Many family attractions The central BTS station makes it easy to move around Lots of food choices Most interesting places are within walking distance The BadNot many night activities Does not reflect Thai characteristics
Chinatown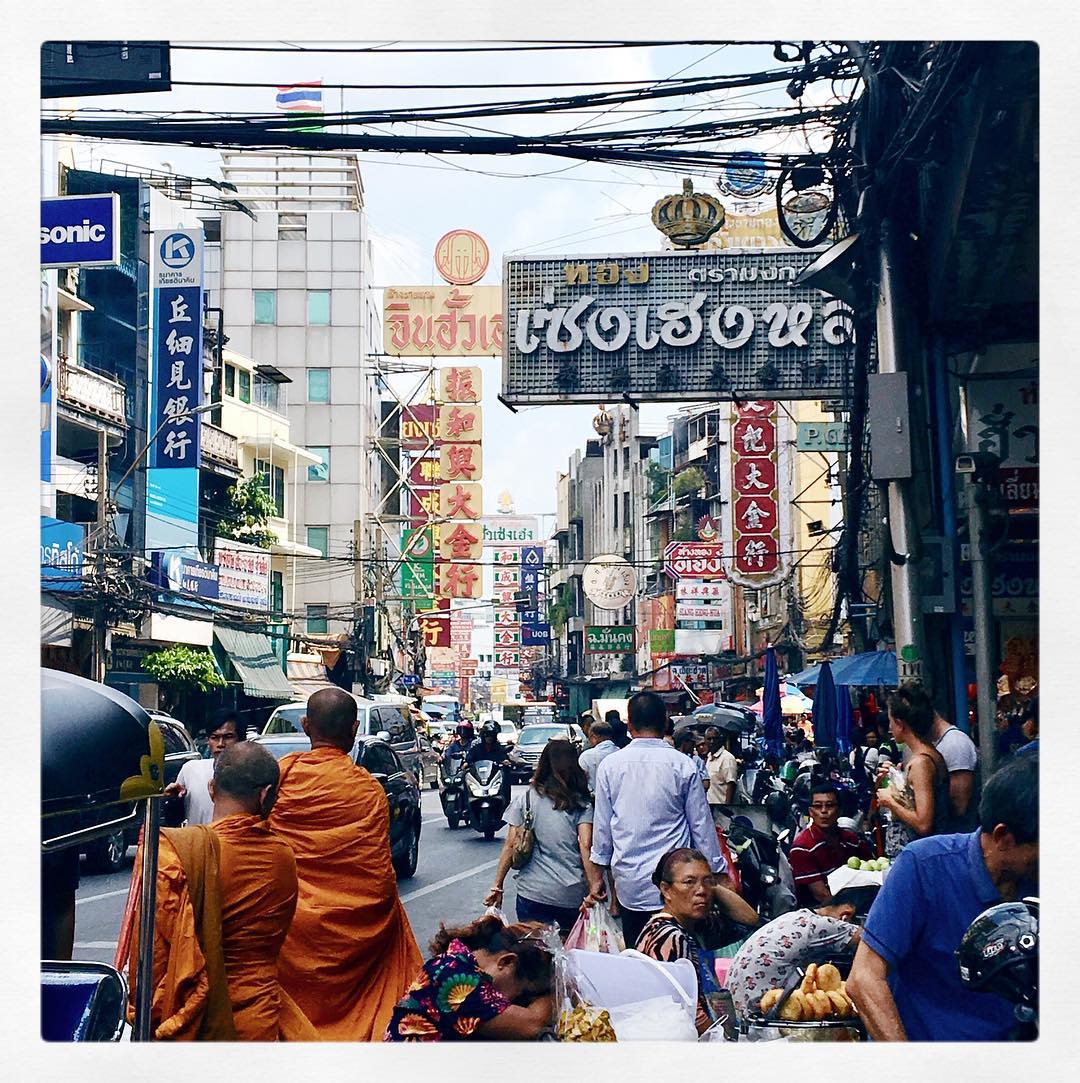 Brief SummaryPlenty of shops, restaurants, temples and the largest gathering of Bangkok's largest throngs are the concrete proof that China Town is a must-see. As the sun descends, the roads become a culinary paradise for patrons to come and enjoy the gourmet sidewalk food. If you visit during major festivals, like the Chinese New Year, you will see the best of Bangkok's Chinatown. Perfect for...Backpacking tourists People traveling on a budget People who want to go to a busy and dynamic place The GoodThe selection of street food is enormous Shopping at cheap prices The street life is extremely bustling Interesting photo shooting location The BadThe most crowded place in the city There are not many hotels in this area
Old City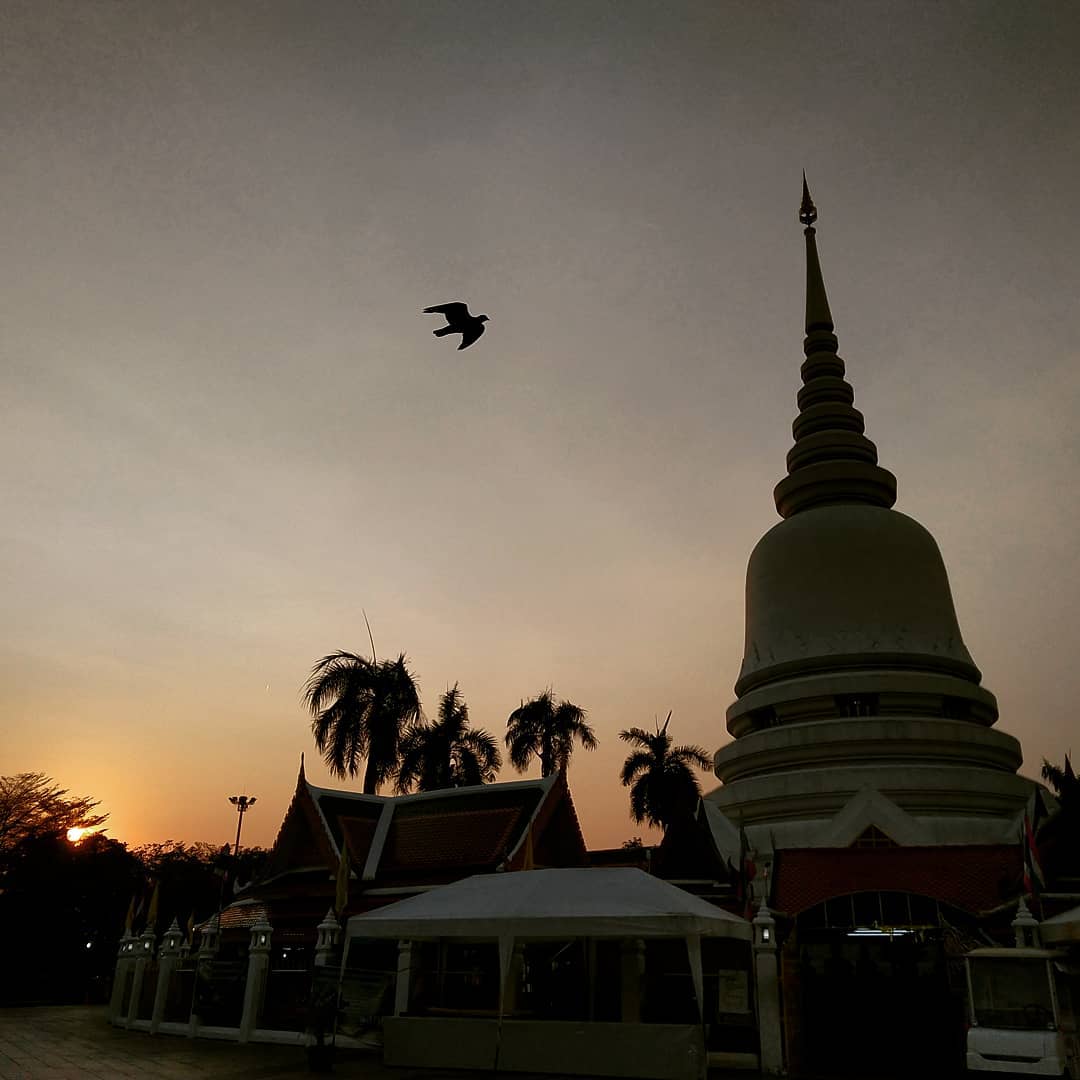 Brief SummaryLocated just north of Chinatown, the Old City (Rattanakosin) is where you'll find Bangkok's most spectacular and revered historical attractions. This is home to many of Bangkok's most celebrated and revered historic sites such as The Grand Palace, Wat Phra Kaew and Wat Pho. The area not only offers the richness of the former royal court, but also gives you, with a day or two to discover the area, a deeper look at the heart, soul, and spirit of the Thai people. In addition to the Old City area, on Khao San Road there are many cheap guest houses, internet cafés, and vibrant bars and clubs. Perfect for...Backpacking tourists Sightseers People looking for cheap eats The GoodMany famous places and museums Relaxing atmosphere Expresses the lifestyle of the people of Bangkok Interesting photo shooting location The BadMoving to other cities is not very convenient These are some suggested districts for your visit in Bangkok. You might want to consider your budget and preference before making a booking. I hope you have a nice stay and enjoy your time in Bangkok and Thailand.