Universal Studios Singapore: 15+ Essential Tips for First-timers to the Best Theme Park in Singapore
Known to be the one and only Universal Studios theme park in Southeast Asia, Universal Studios Singapore (USS) is a vibrant amusement park filled with iconic characters from the Hollywood blockbusters and famous cartoons walking around, thrilling rides and a bunch of fascinating outdoor experiences.
Whether you are seeking the most exciting ride of your life up above the sky or a fairy dream-land for your kids, USS definitely makes your trip in Singapore worthwhile.
Since the park is so big and always crowded with visitors, there are a lot of tips and tricks you can gain from local insiders if you're a first-timer visiting here. In this article, we've assembled 15 essential tips that will help you plan the best possible day-trip at USS.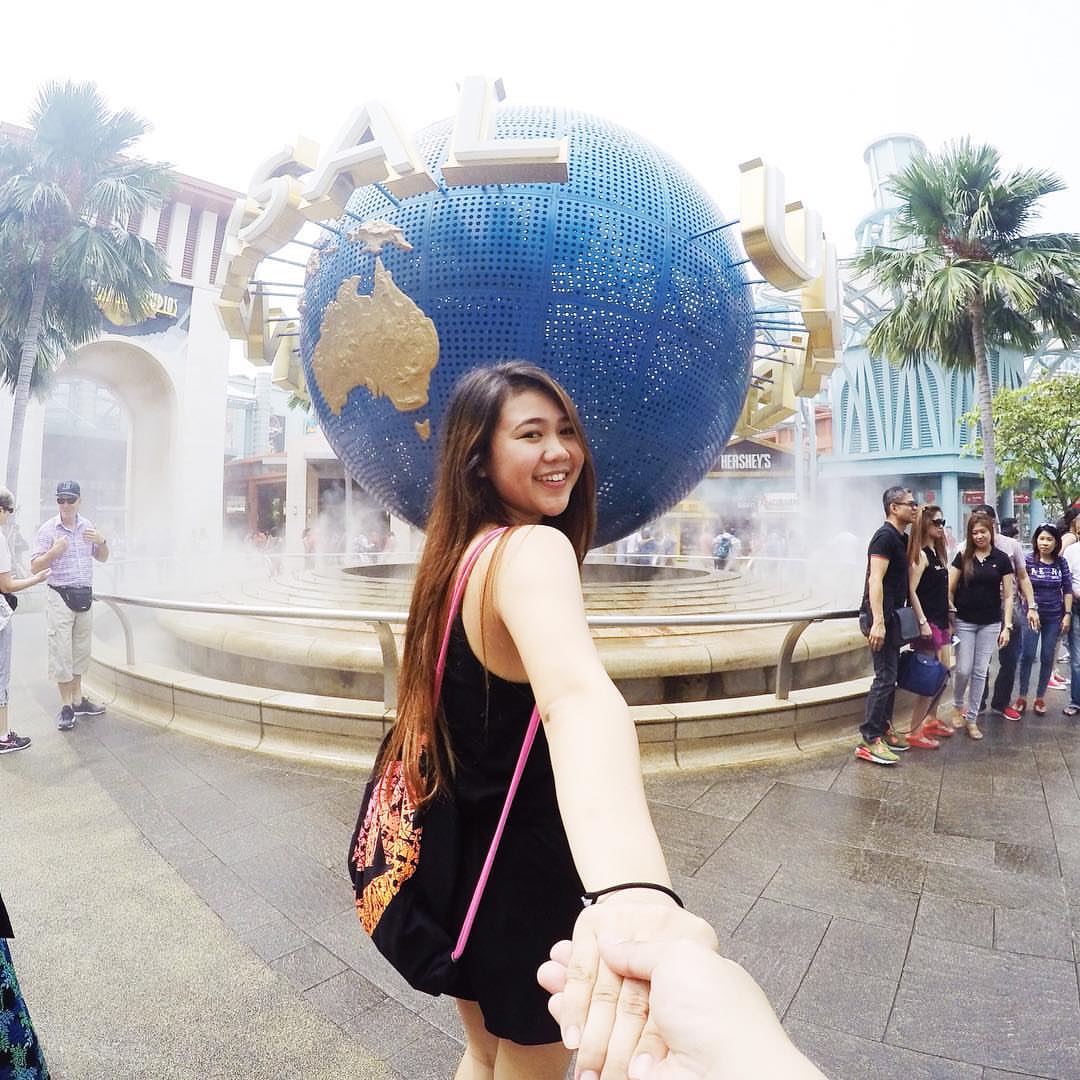 1. How to get to Universal Studios Singapore?
Universal Studios Singapore is located on Sentosa Island and is a part of Resort World Sentosa, so you will need to reach the island first before entering USS.
From Singapore city center, there are different ways to reach Sentosa Island.

First, you can take the MRT to HarbourFront Station then hop on a cable car (runs from 8:45 AM to 9:30 PM) that heads to the Island.
Second, you can choose to go by the monorail Sentosa Express (the ticket price is SGD $3), which starts from the third floor of the VivoCity next to HarbourFront Station.
Or, you can just take a 15-minute walk across the Sentosa Boardwalk from the first floor of VivoCity. This Boardwalk is around 800 meters and it is really stunning with the panoramic view towards the city and the island from above.
If you're coming by taxi or Grab, stop at the Casino. Then take the escalator up and you will be able to spot the iconic Universal Globe.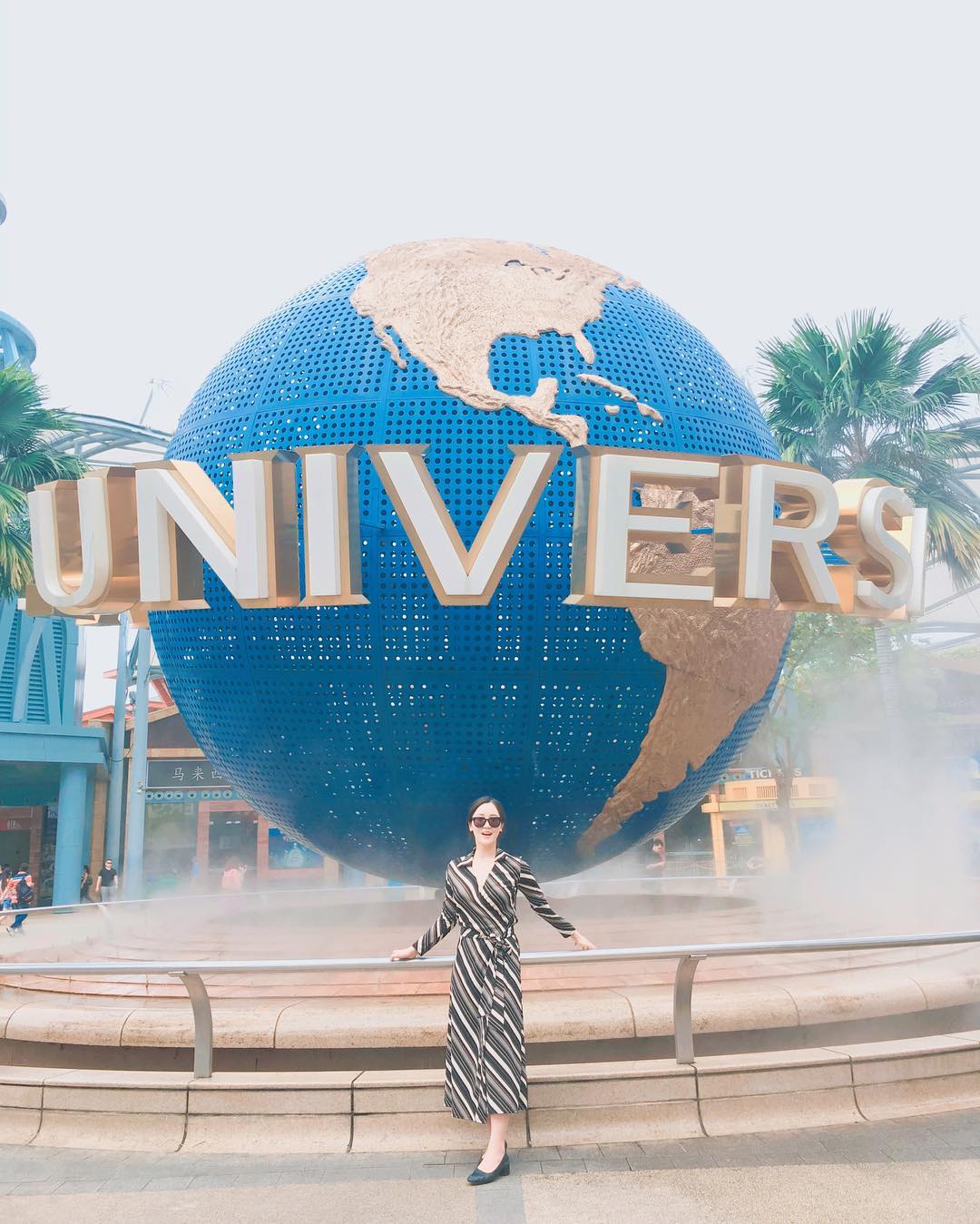 2. When is the best time to visit Universal Studios Singapore?
If your work schedule is flexible, get rid of the crowds and get more space for photos by visiting USS during weekdays and avoiding school holidays in March, June, September, and December.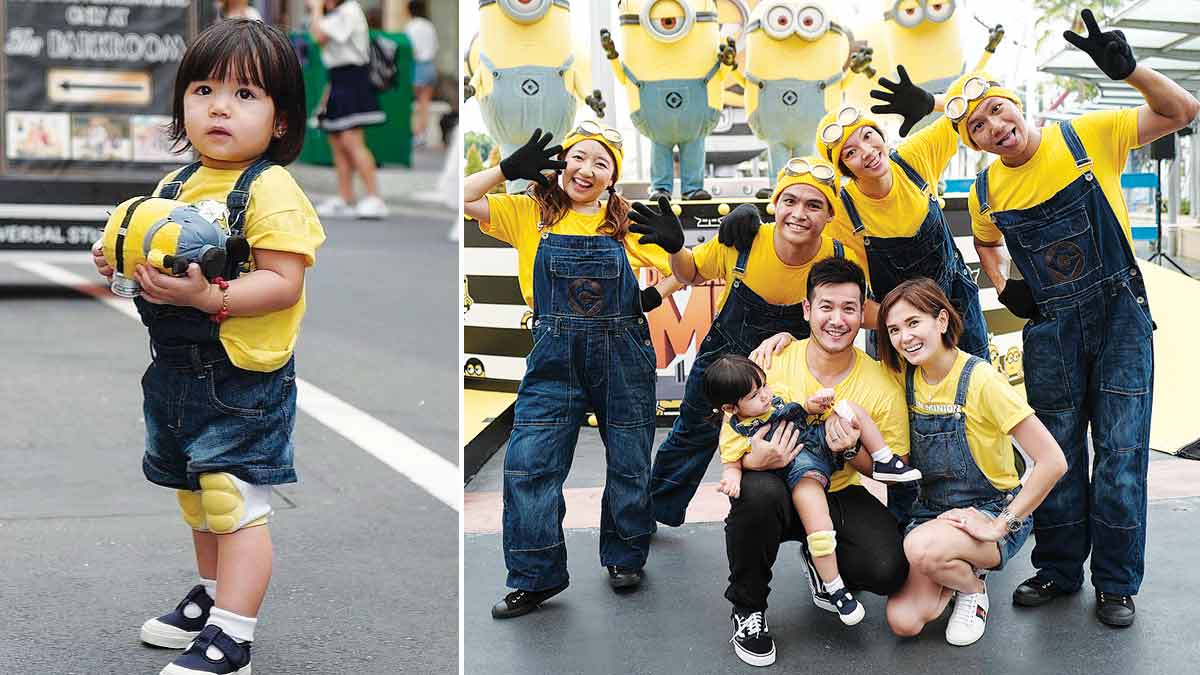 However, you may not be able to observe the dazzling parades that take place during weekends such as the Hollywood Dreams Light-up parades, which occur every Friday and Saturday.
Otherwise, if you don't find it hard to be one of the very first visitors in the morning, then a weekend trip is not a bad idea. Even though these times can be a little more crowded than usual, you have an opportunity to join in various games and activities that you can't find during the weekdays.
One tip to note down is that you may want to check the calendar of events as well as the blackout dates on the Universal Studios Singapore's official website before your visit.
3. Where to get the Universal Studios Singapore entrance tickets at best price?
There are two ways to get a ticket to Universal Studios Singapore.
At ticket counter
You can just buy the entrance tickets directly at the ticket counter. This way could be quite simple as you can avoid the scams or tourist traps yet there are chances that you will have to wait in long lines of people queueing up at the counter. Even if you are lucky enough not to stand in the line forever, buying a ticket this way is still ill-advised because you will have to pay a higher ticket price, which is USD $58 (SGD $79) for adults and USD $43 (SGD $59) for children (aged 4 - 12).
Via online platforms
The second option is to purchase an online ticket via trusted platforms. After confirming your travel date and making payment, you will receive a confirmation email sent by the service provider within a few seconds.
With an e-ticket and QR code ready on your phone, you are invited to skip the line and head straight to the checkpoint of Universal Studios Singapore. Of course, you can easily find online tickets being offered everywhere on the Internet for such a popular theme park like USS but be very careful with the tourist scams.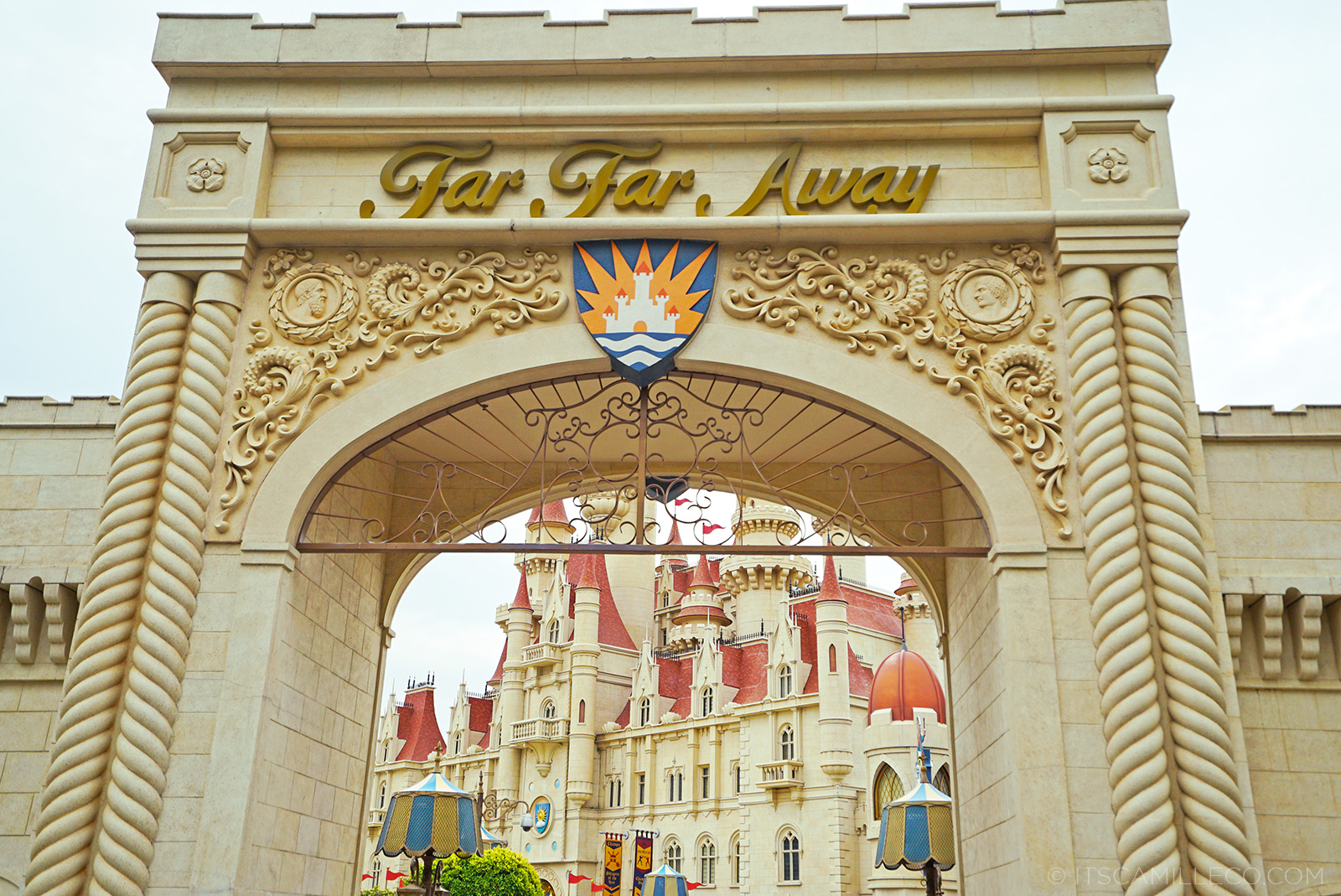 4. Tips for conquering the endless queue
Universal Studios Singapore opens at 10 AM  daily and closes at 7 PM. However, it also varies depending on the night shows. Some shows start at 9 PM or 9:30 PM, which means the closing time is later, and you may need to double check on the USS official website before your visit.
If you plan to enjoy the Transformer game, then save it for around 3 or 4 o'clock in the afternoon to avoid the crowds.
You should begin your trip from the last zone - Ancient Egypt and go backward to the first zones. This way allows you to avoid the crowds since most people normally visit these zones on the outer first, causing blocks on a daily basis.
Come early and check the time on the queue time boards available all around the park to avoid the long queues.
Or, you can grab an Express Pass as an add-on option when buying the entrance ticket to use the fast lane and save more time for other experiences.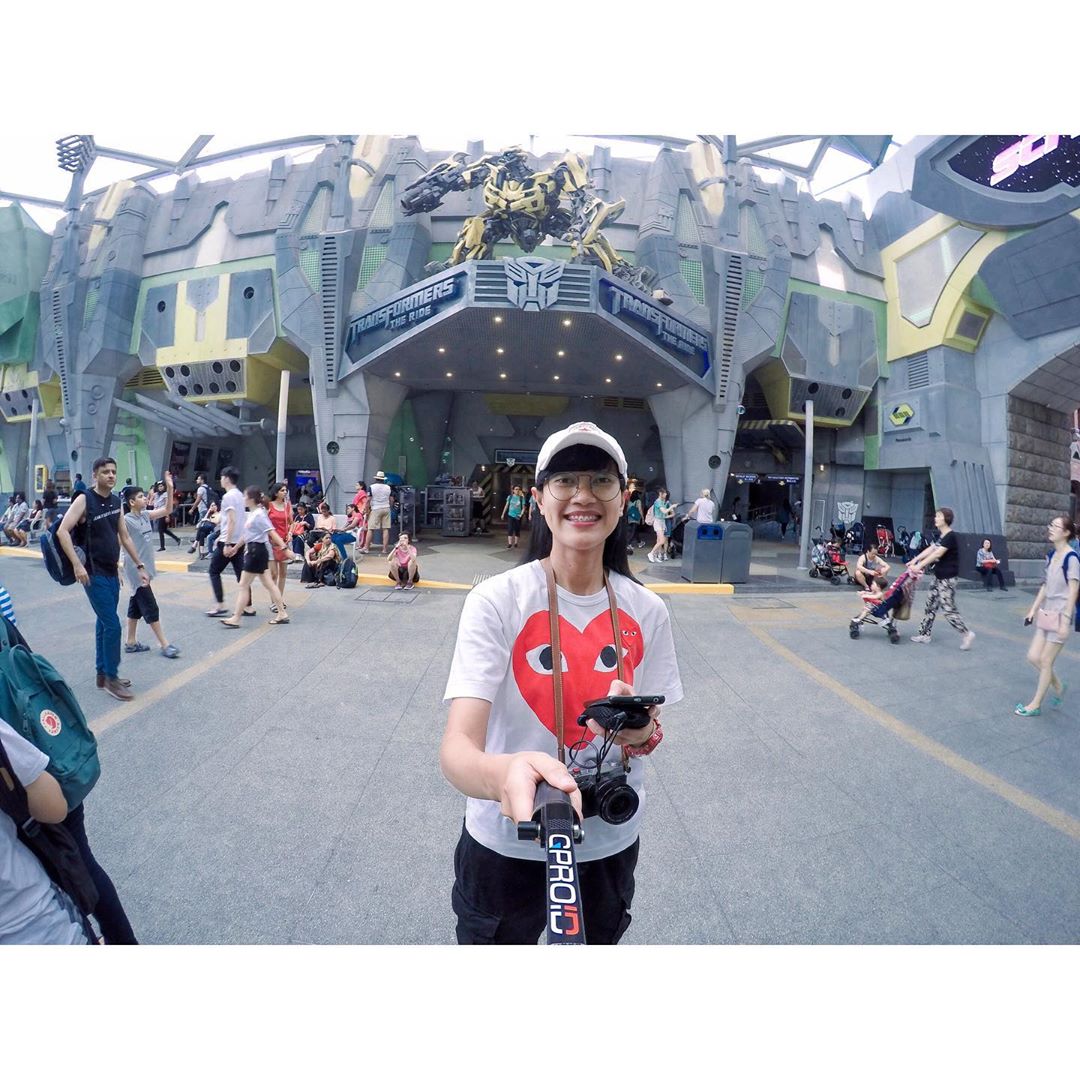 5. Top 5 best thrilling games for adventurous souls
Most of the people that visit Universal Studios Singapore are there for the thrilling games. If you miss it, your trip here is definitely incomplete.
Transformers: The Ride
You can find this most-visited ride in The Lost World area. Here you will get on a rollercoaster to join the battle of the transformers.
Apart from crossing the breeze in a roller coaster, you will get a glorious cutting-edge 4D experience, which brings you dazzling visuals and astounding sounds. It's an amazing experience that is sure not to disappoint!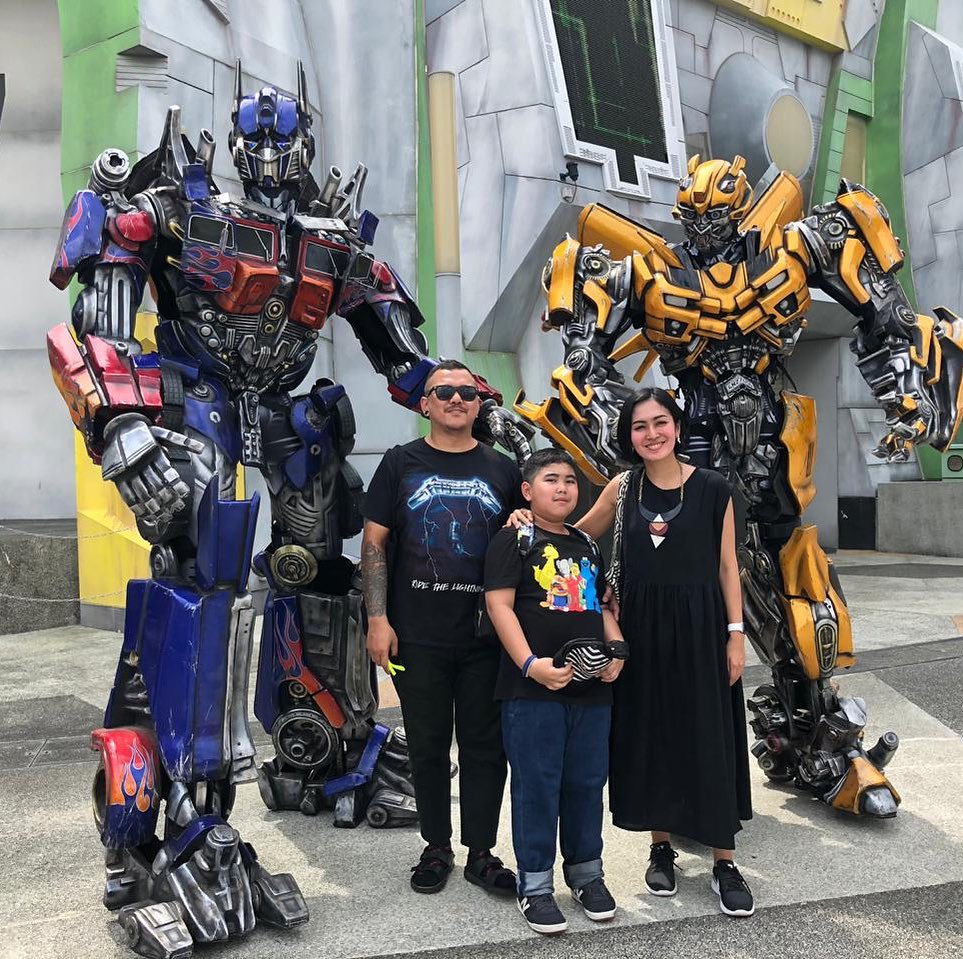 Jurassic Park Rapids Adventure
After enjoying an exciting journey with the Transformers, head to the Jurassic Park Rapids Adventure, which is in the same Lost World Area. You will get to explore the kingdom of dinosaurs on a boat, and prepare to be mesmerized with a twist at the end of the trip.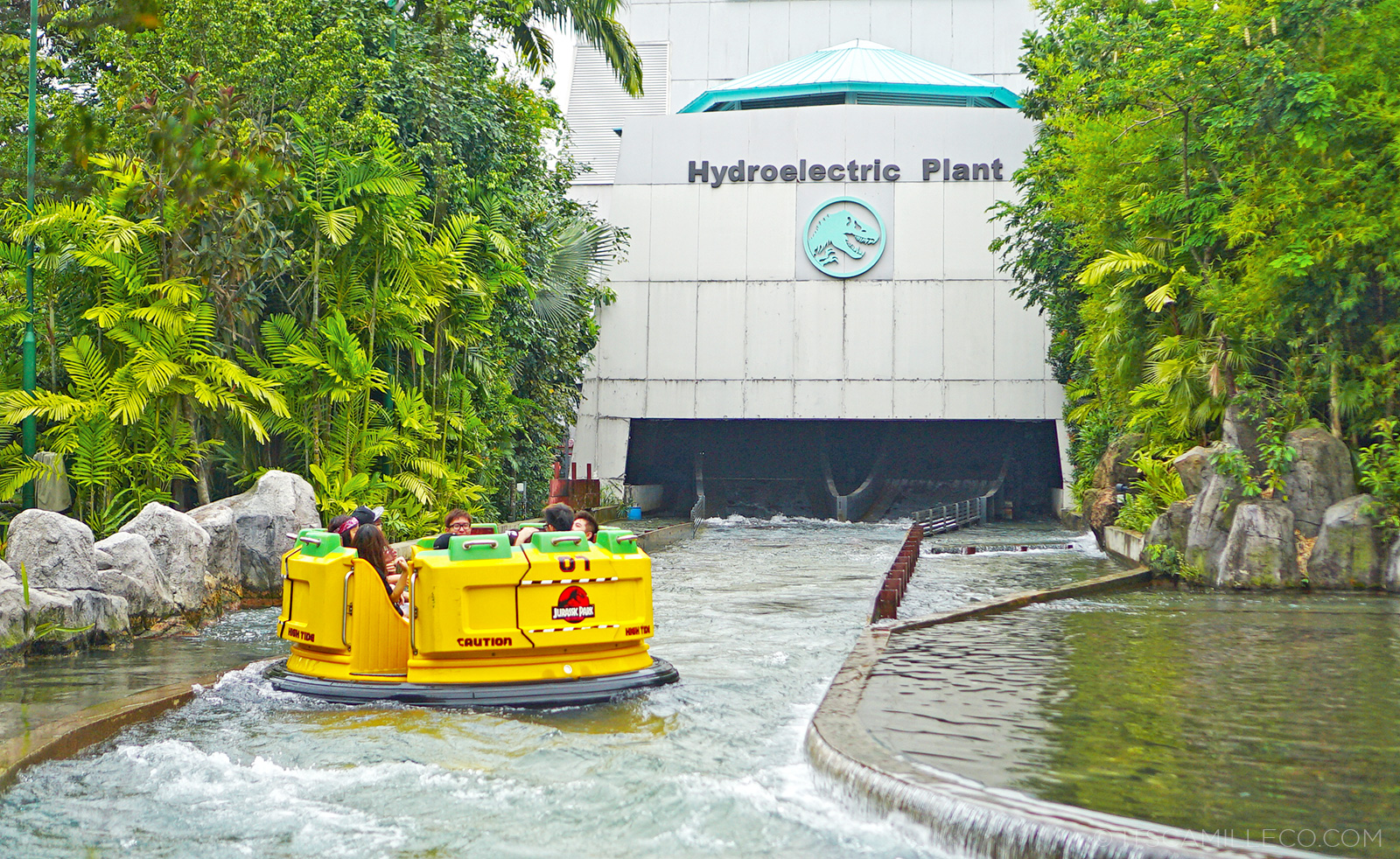 Warning!
This is a water ride, and chances are that you will get to be drenched with the waves if sitting at the side of the boat.
Remember to bring a raincoat to wear when on this ride. In case you don't have any, then there's a Drying Room to dry your clothes when you finish the game.
Amber Rock Climb
This is an indoor climbing mountain game at the end of Jurassic Park. You can try this to boost up your energy and conquer the heights.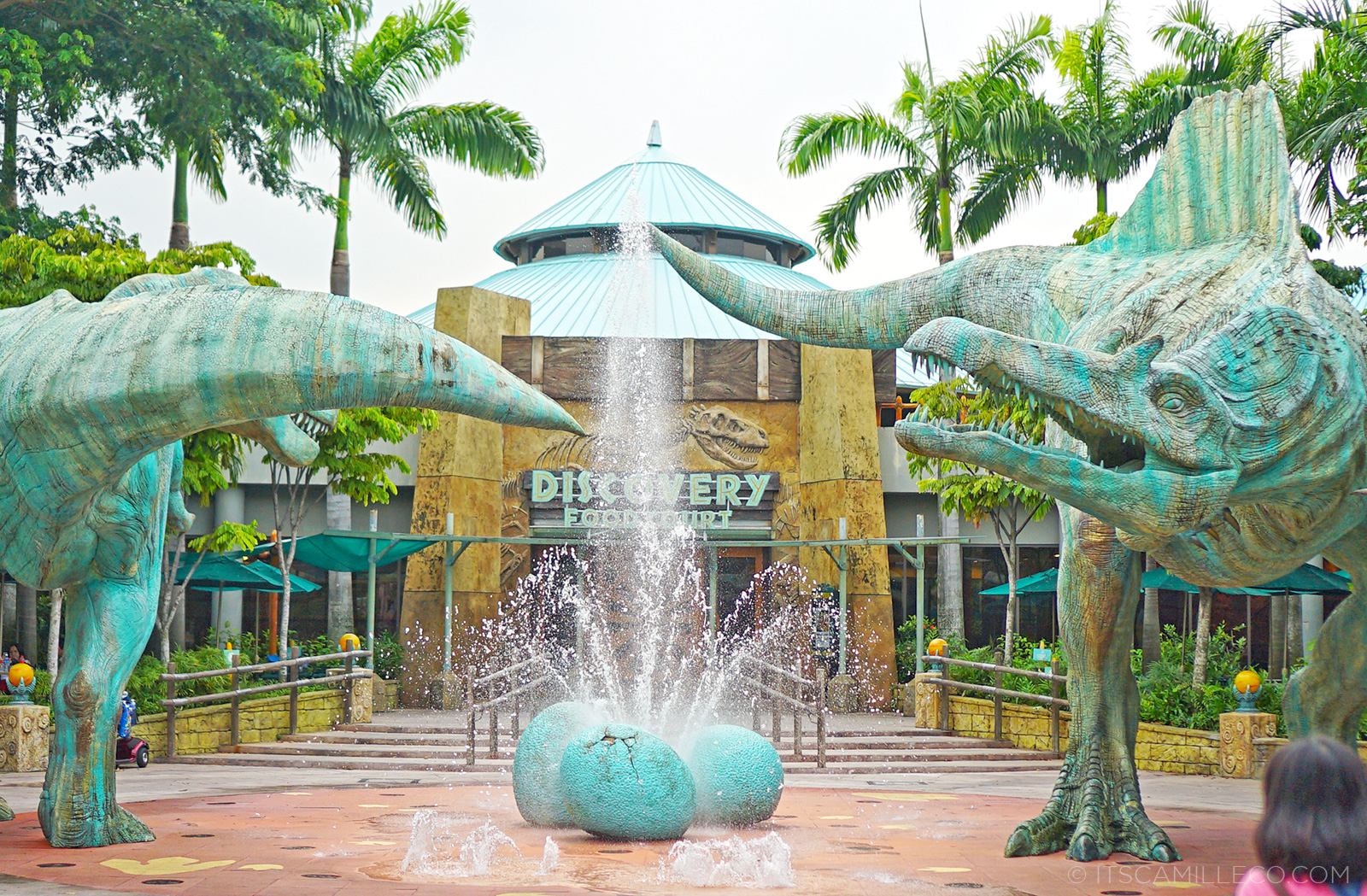 Battlestar Galactica: HUMAN vs. CYLON
This is the most iconic game at USS, which is in the Sci-fi area. There are two lines in this game, the red line is HUMAN and the blue line is CYCLON. The highlight of the game is speed, which may not be a good idea for people with vertigo.
The highlight of the game is speed, which may not be a good idea for people with vertigo. The game is believed to be ten times faster than a normal thrilling roller coaster.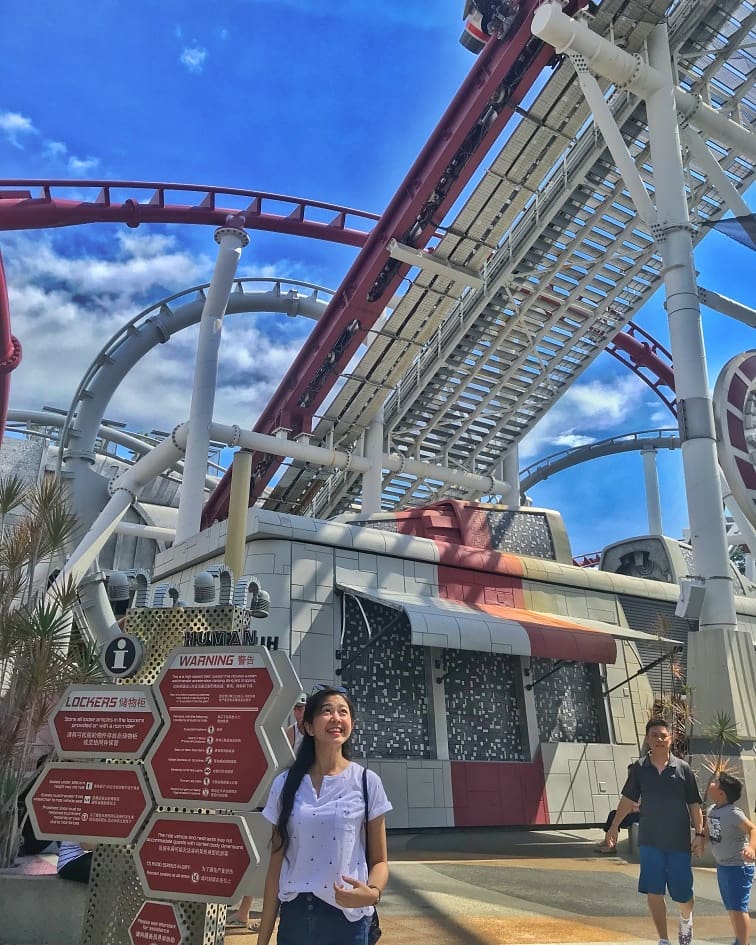 Revenge of the Mummy
The Revenge of the Mummy is a thrilling recreational fusion of a rollercoaster and an adventure into the mausoleums of the Pharaohs. A pass to the game takes you to an up-close discovery of the scenes inside a tomb, along with multiple pop-ups shocking your nerves. Are you ready for the rise of the fireballs and the Pharaohs coming to life?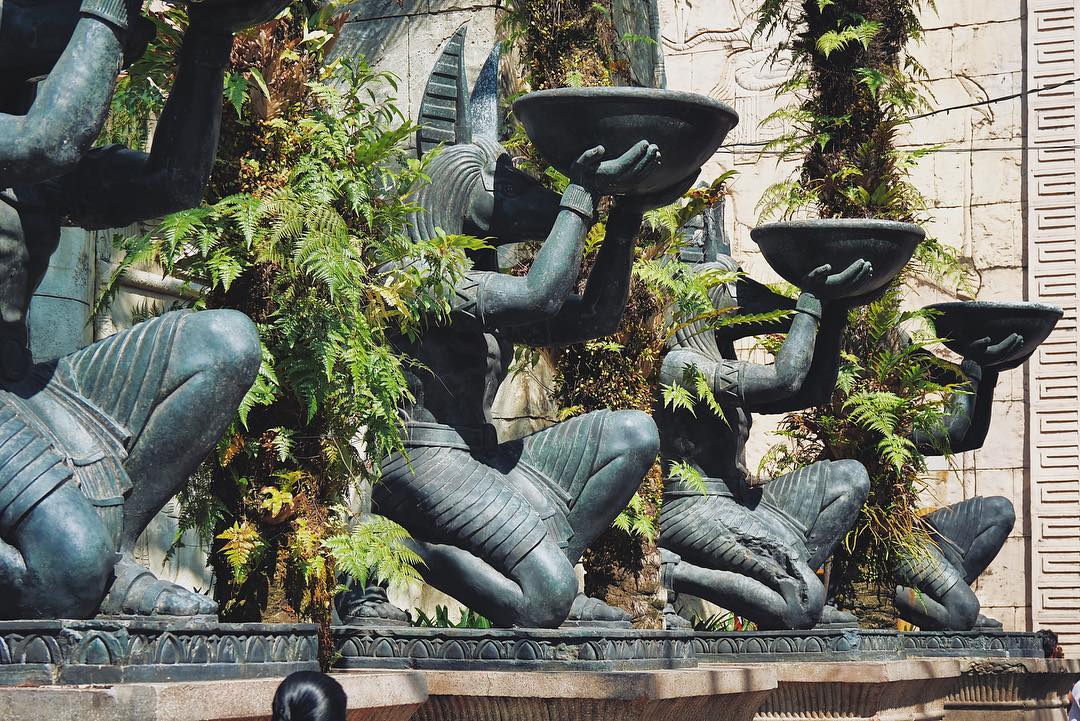 6. Top 5 amazing shows and games for your kids
Alright, the best thrilling games for teens and adults are already listed, now let's see what the kids can enjoy when you bring them to Universal Studios Singapore.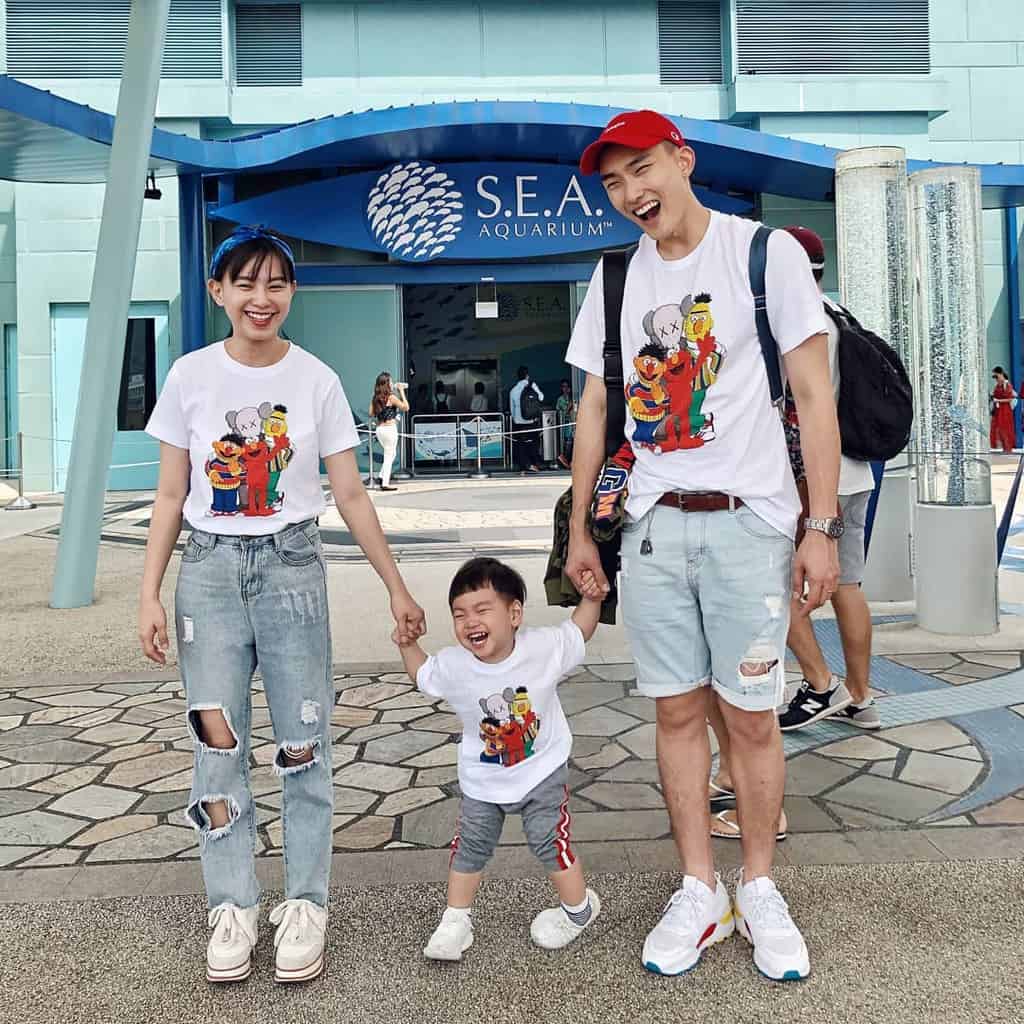 Here are five games and shows that are appropriate for younger patrons:
King Julien's Beach Party-Go-Round
A dazzling merry-go-round will surely mesmerize your children with a carousel with giraffes, zebras, and King Julien. Chariots with benches are also available for toddlers.
Puss in Boots' Giant Journey
The iconic Puss in Boots takes you on the ride of your life that features the famous character Puss in Boots from the Shrek series.  The roller coaster is operated at a slow and moderate speed.
Enchanted Airways
Enchanted Airways is a decent choice for thrill-seekers. It's suitable for teens and kids with a milder yet still enjoyable speed.
Dino Soarin'
Dino Soarin' takes your children into an excursion on the backs of the flying dinosaurs strolling around in circles. You are able to adjust the ride and choose to soar upwards or downwards.
Spaghetti Space Chase
A captivating ride for families to indulge in a high-flying ride to sneak through space with Elmo and Super Grover 2.0.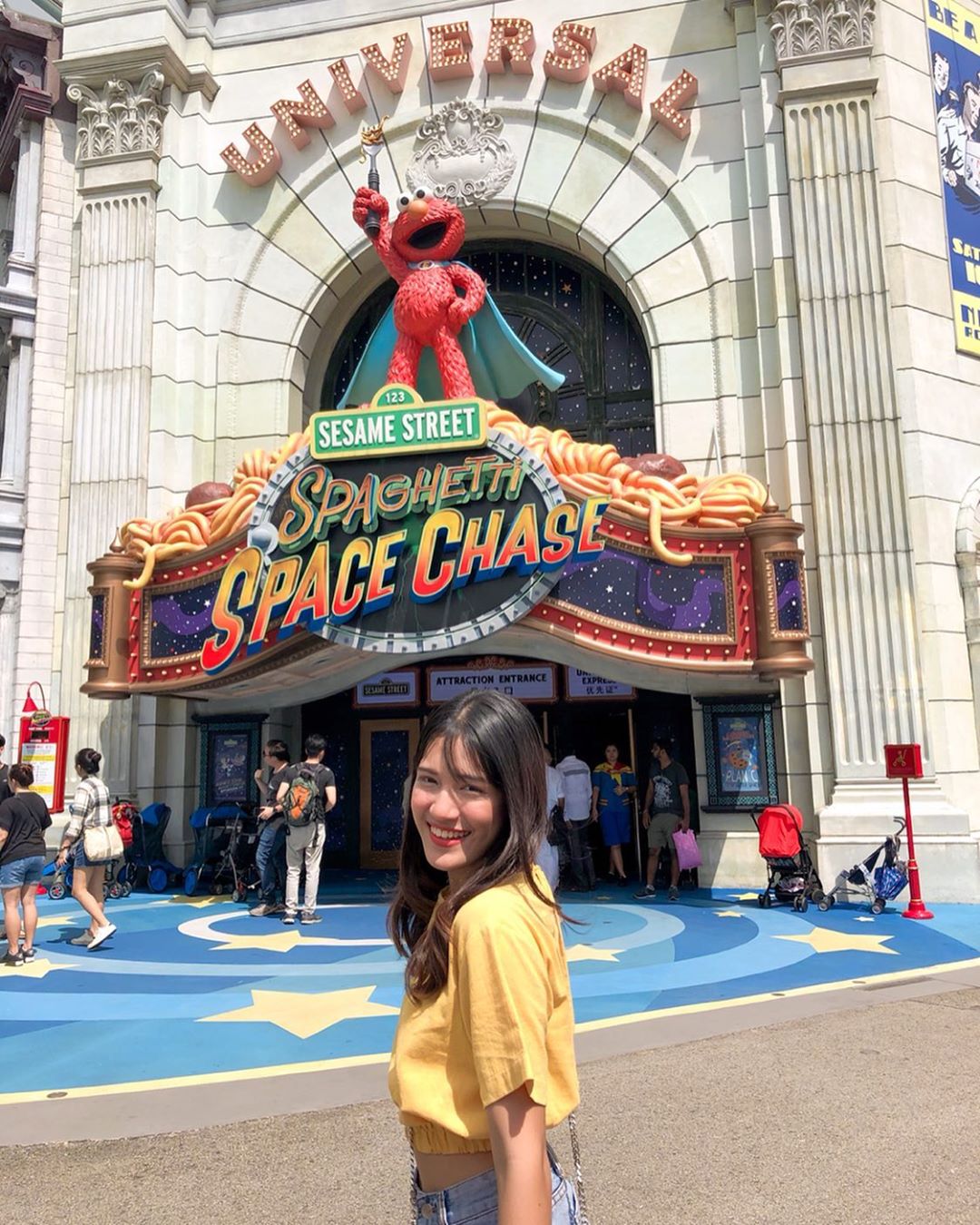 7. Sit back and enjoy special shows after dusk
If you don't need to leave USS before night time, then save some more moments at the park for sunset. Night shows at USS are dazzling and fascinating. These are the three best shows that you and your kids will fall in love, let's take a look!
Wings of Time
This is a multi-sensory presentation of water, sound, and lighting, and to be honest, it is the most magnificent water show I've ever witnessed in my entire life. I bought the tickets for the show early in the morning when I arrived around 10-ish to save time for later games.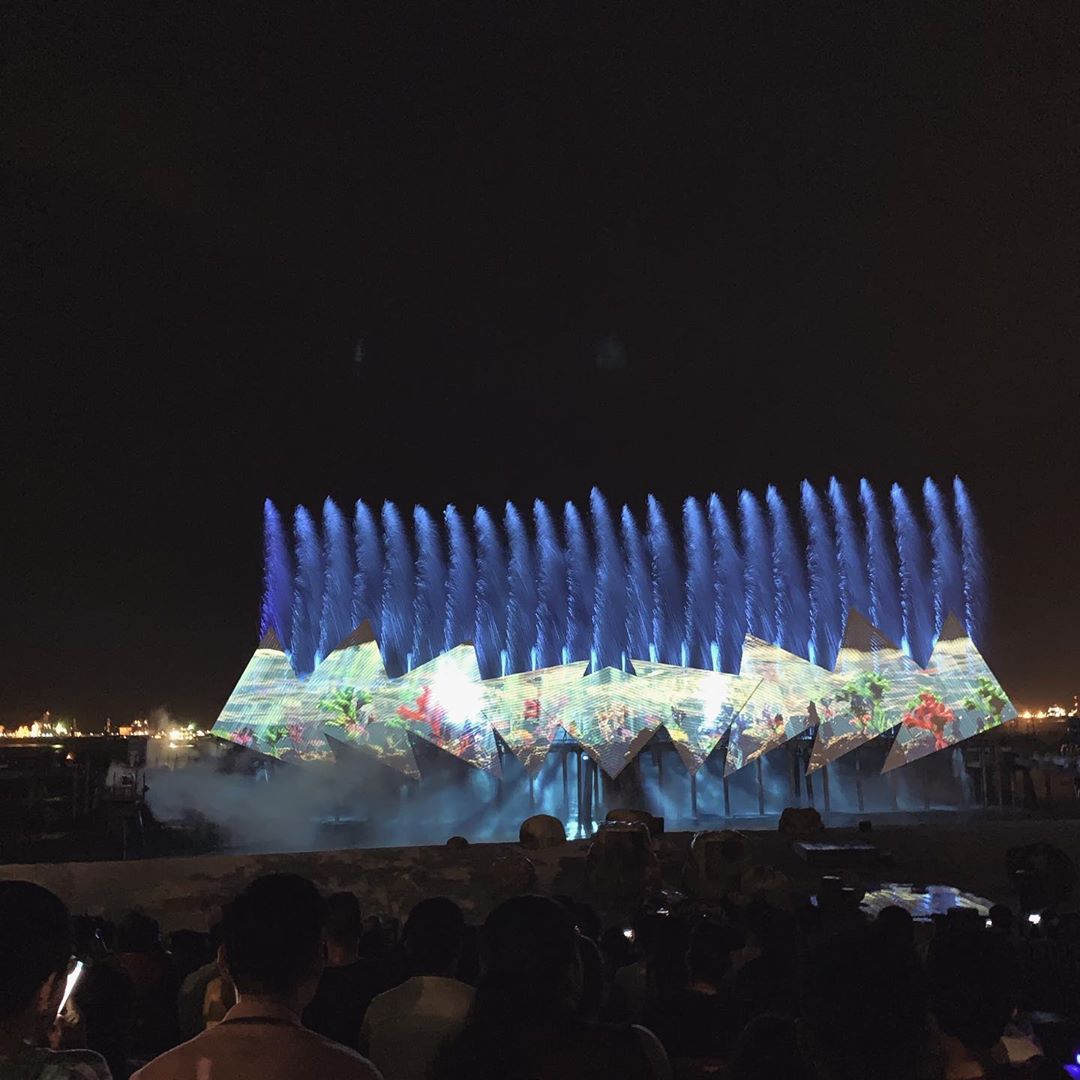 You can join the first show at 7:40 PM and the second one at 8:40 PM. As I reminder, Singaporean passport holders are charged SGD $15 only, but for foreigners, it is SGD $18, and SGD $23 for special seats.
You should arrive early to pick the seats somewhere in the central rows for the best view. Don't sit in the second or third row unless you're looking to get drenched from head to toe.
The whole show lasts for 20 minutes with the harmony of music, lights, and water moves.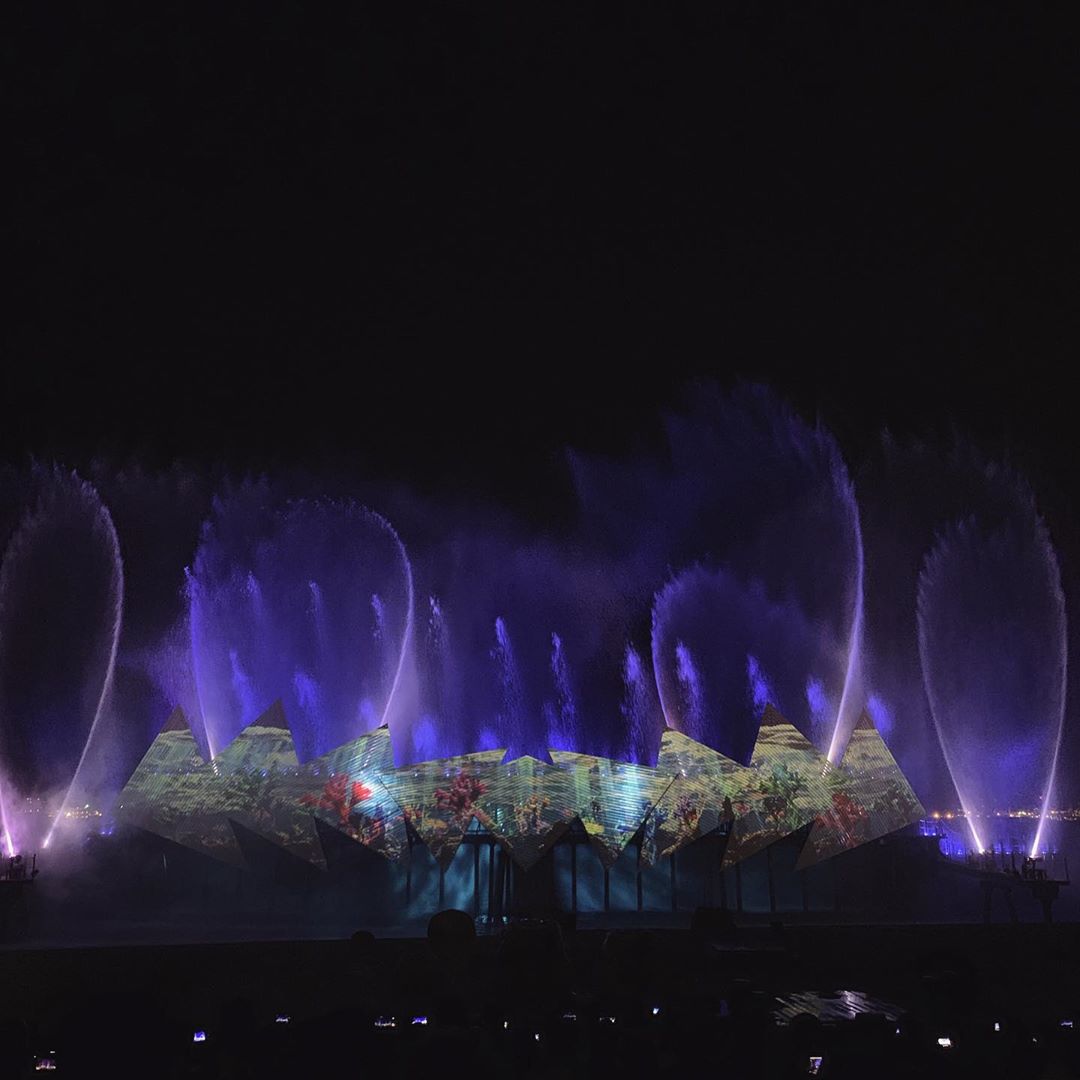 Crane Dance
This is the biggest mechanical puppet dance show in the world, and tells a love story about two cranes transforming into real birds. The Crane Dance show is scheduled for 9:00 PM and lasts for only 10 minutes. Just to assure yourself, follow this link to find the exact show time of Crane Dance on the USS website.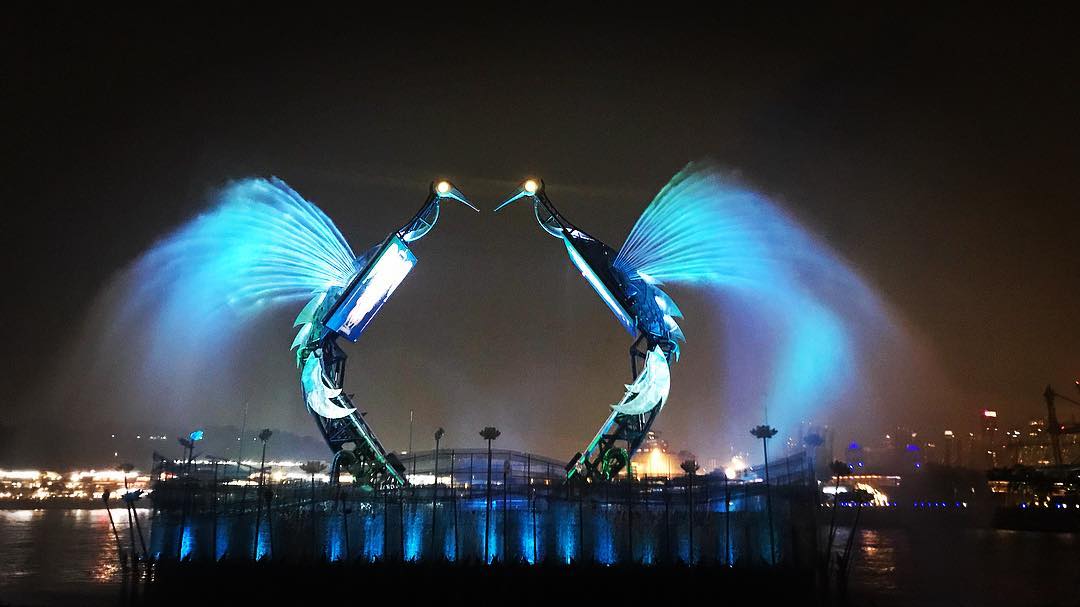 Crane Dance is a ticket-free show located right at the entrance of the Universal Studios Singapore, that's why the best seats at the front are always packed around 30 minutes to showtime.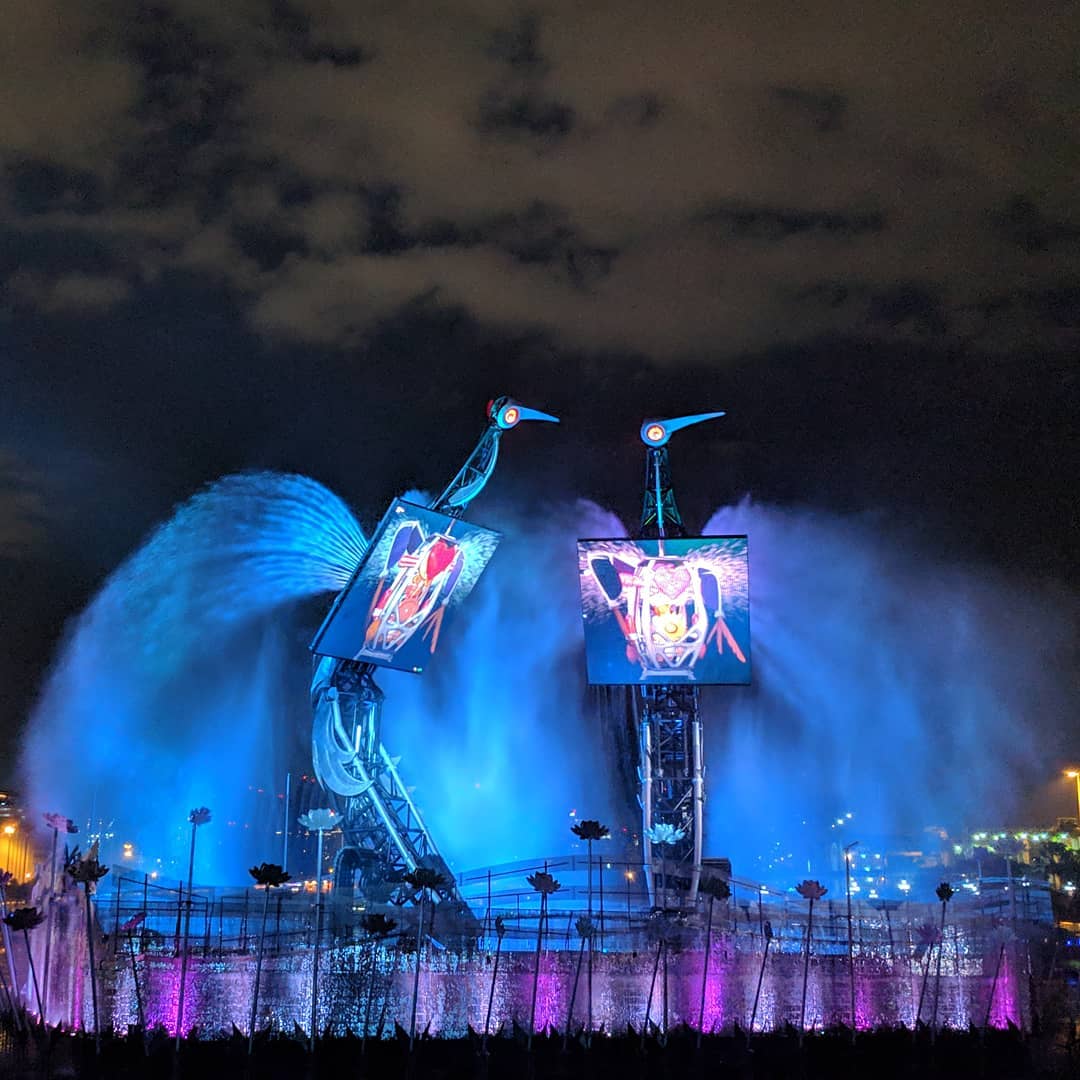 Lake Hollywood Spectacular
This is a firework extravaganza around the lake at the end of Hollywood Boulevard. If you have already left USS during the daytime, then you can come back for the show by showing your hand stamps sealed by the staff at the main gate.
The show starts at 9:30 PM and lasts for around 5 minutes. You don't have to be next to the lake to enjoy it, so finding a spacious space somewhere close by is fine too.
Hollywood Dreams Light-up Parade
This illuminated parade is a collection of your favorite characters walking out from the screen. Get ready to be mesmerized by Alex from Madagascar dancing to the drumbeat, enjoy the epic chase of the rangers from Jurassic Park, and admire the dream-like wonderland of Far Far Away.
The show occurs every Friday, Saturday, and during Public Holidays at 7:30 PM depending on the weather each day.
8. Meet, greet and take photos with the lovely cartoons characters
In each area throughout the park, you can find groups of cute cartoon characters in costume and fantastic shows to please the kids. Don't forget to check the timeline and show schedule as they change their locations and availabilities throughout the day.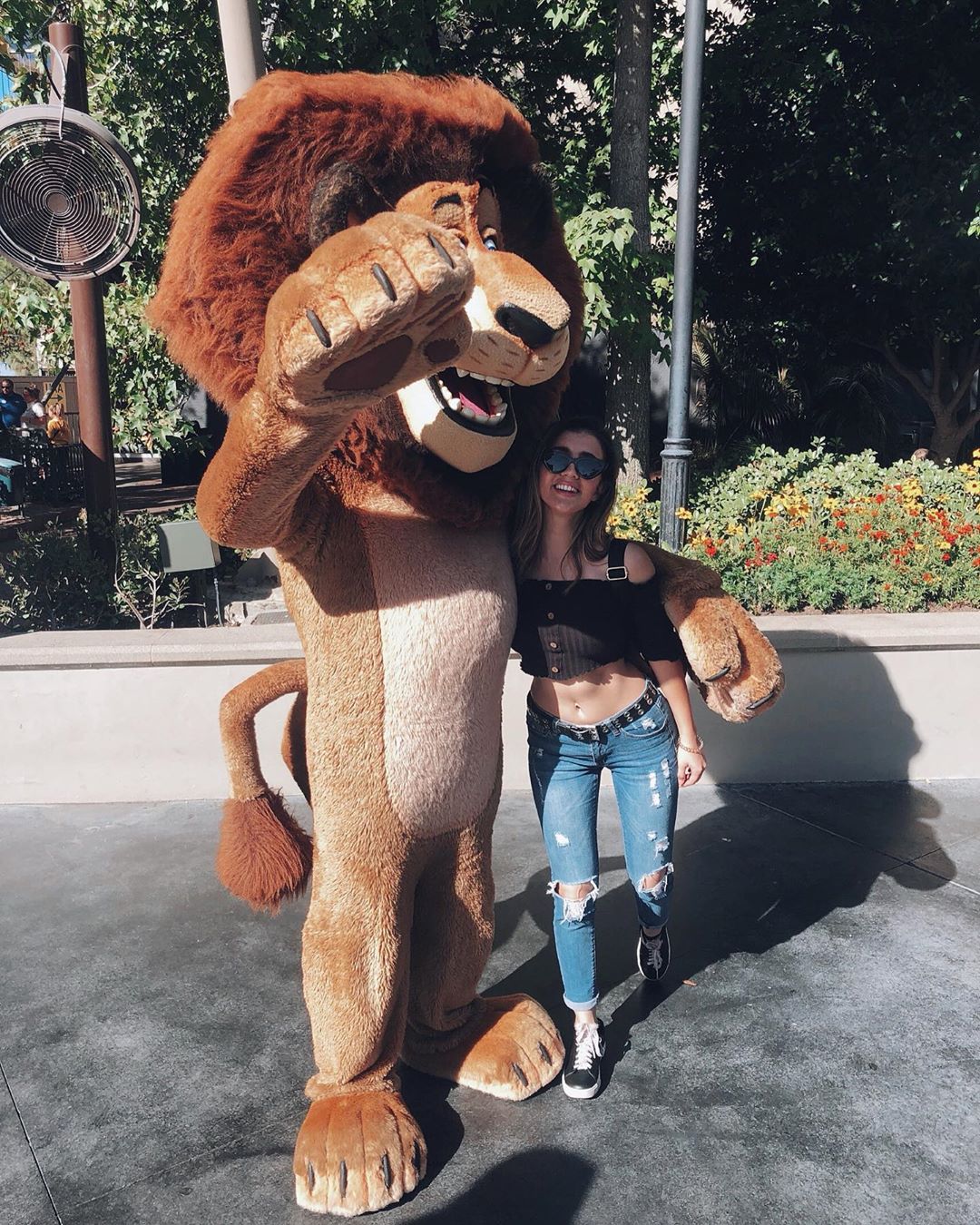 9. Stuff your belly with tons of food choices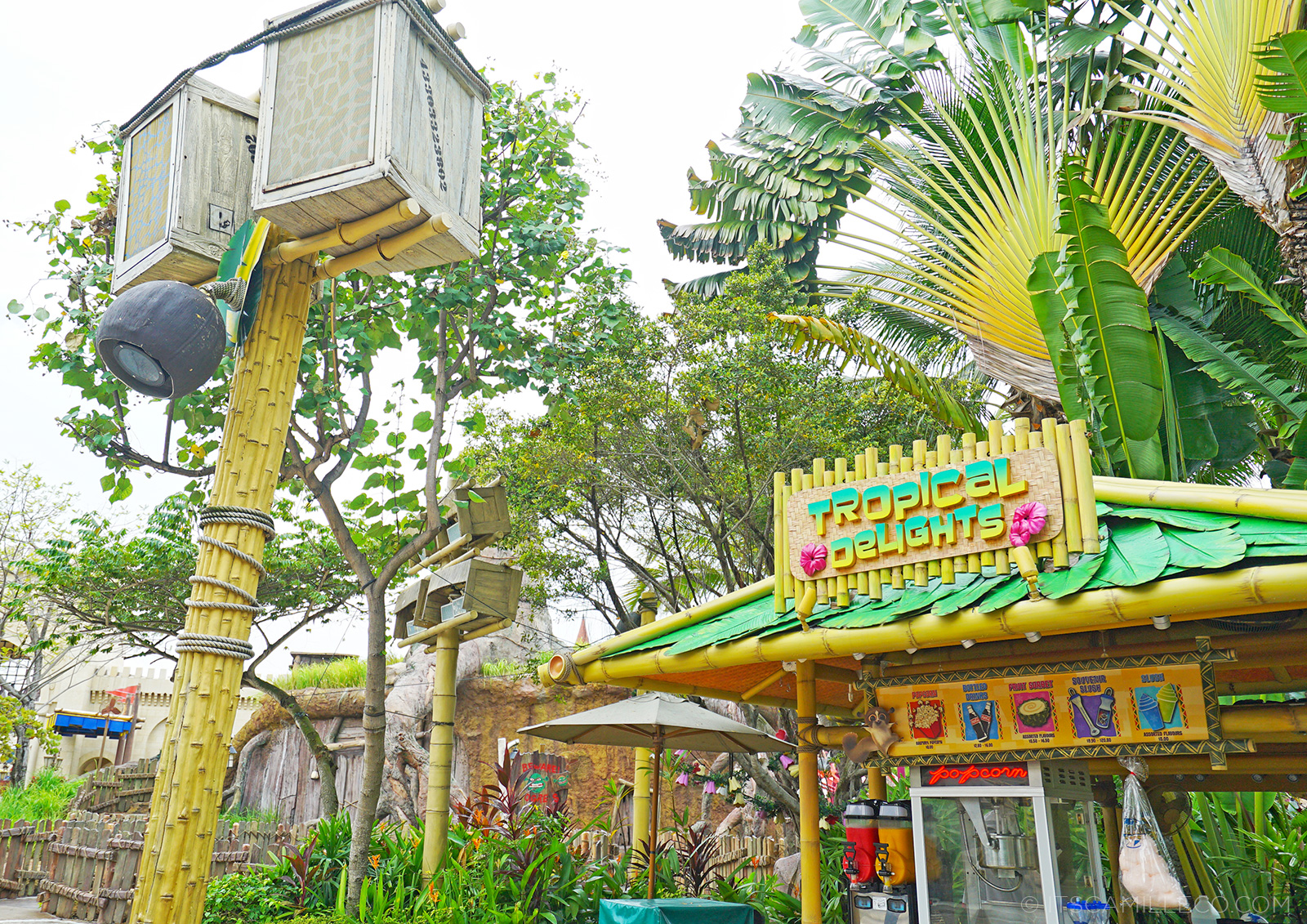 It's definitely not a problem to find food inside Universal Studios Singapore. You can grab it at almost any corner around the theme park, either to dine on-site or take away.
These three following options should be taken into consideration when you need to fill your stomach and rest your feet:
KT's Grill in the New York area
An Irish-American restaurant that allows you to relax, rest your body and enjoy a wide range of Irish and American comfort food.
Loui's Pizza in New York area
Loui's Pizza is famous for its giant 10-inch pizza. This order allows your group of four or five to have a tasty and full meal.
Food Court in The Lost World area
The food court serves exotic and authentic Singaporean food. You can dine in and try the mouth-watering Laksa or Hainanese chicken rice.
If you are running out of time and seeking a good spot for on-the-go food, look no further but these food carts:
Marilyn's Has Great Legs food cart
Marilyn offers you a chewy and savory 8-inch roasted turkey leg that can feed a group of two people.
Churros Cart
Any fan of churros here? Churros Cart serves an interesting fusion of churro and hotdog bun. This churro dog has a high level of sugar that allows you to conquer any ride in the park.
In case you are looking for a decent bistro serving Halal food, you can find it at Mel's Drive In, Friar's, Goldilocks, Oasis Spice Café and Marty's Casa Del Wild.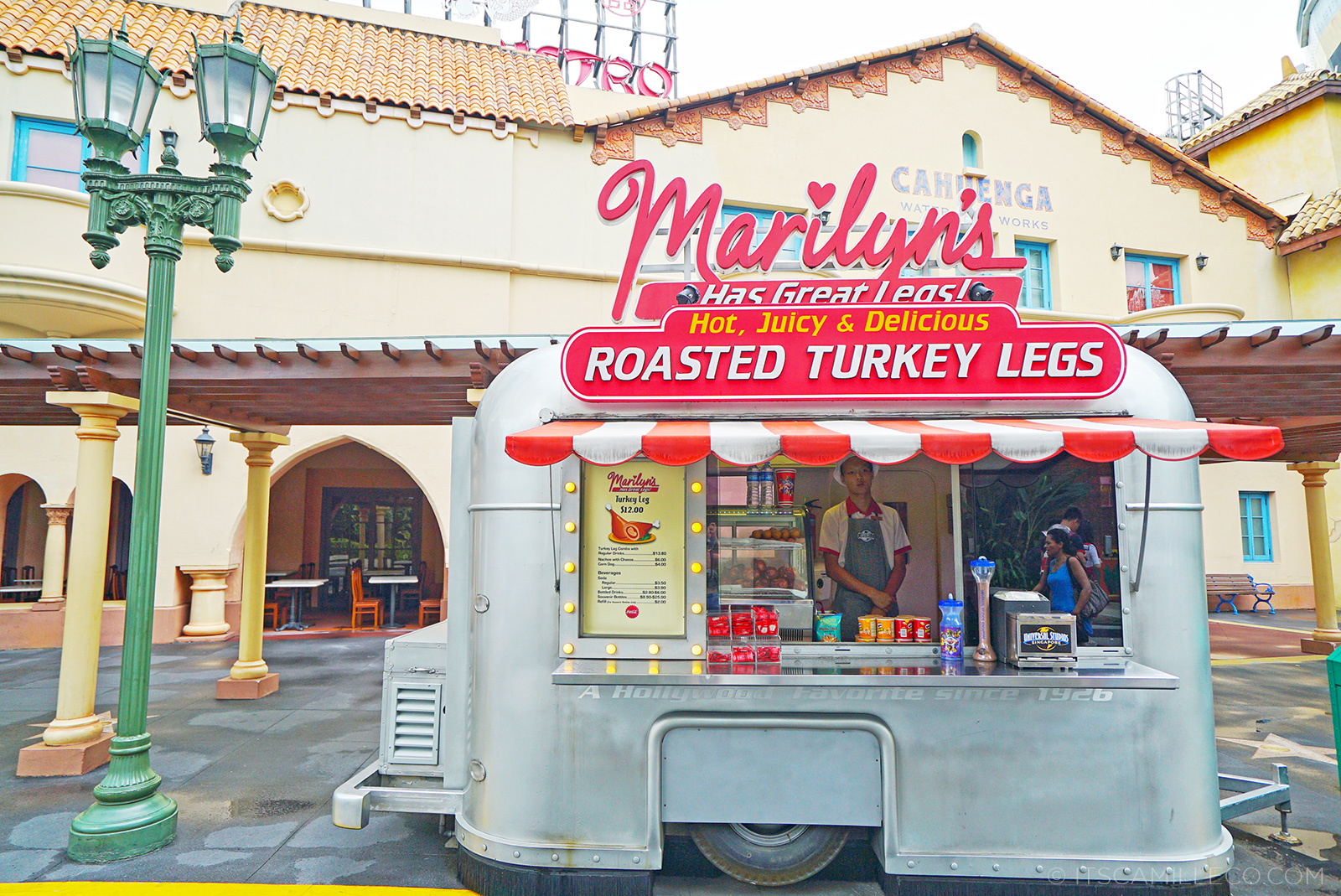 Apparently, these food inside the park may cost you quite a bit. If you don't want to spend too much on food, you can leave the park for the Malaysian Street Food Court outside for tasty and more affordable offers.
When you leave, tell the guards that you are having lunch and will come back, they will stamp you with a seal on your hand. All you need to do is to show this seal when re-entering the park.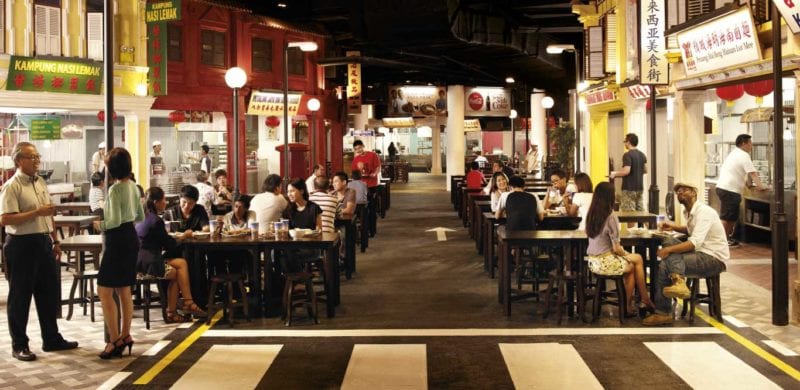 10. Grab some unique souvenirs for your beloved ones
Hollywood area
Minion Mart: Without a doubt, Minion Mart is where you can find almost anything related to the incredible Despicable Me. Most of the items offered are variations on the Minions characters.
Silver Screen: Silver Screen offers a wide range of products and items in accordance with the movie industry in Hollywood.
New York area
Big Bird Emporium: This is the most talked-about spot for visitors with kids, with a focus on Sesame Street merchandise.
Sci-Fi City area
Transformers Supply Vault: The store is a heaven on Earth for big fans of Autobots, toys and Transformer figures.
Lost World area
Dino-Store: Take your kids here if they love dinosaurs. The store features merchandise from the blockbuster Jurassic World.
Far Far Away area
Fairy Godmother's Potion Shop: If you are familiar with the Shrek series, then don't hesitate to pass through and have a look at the plushies and stationary here.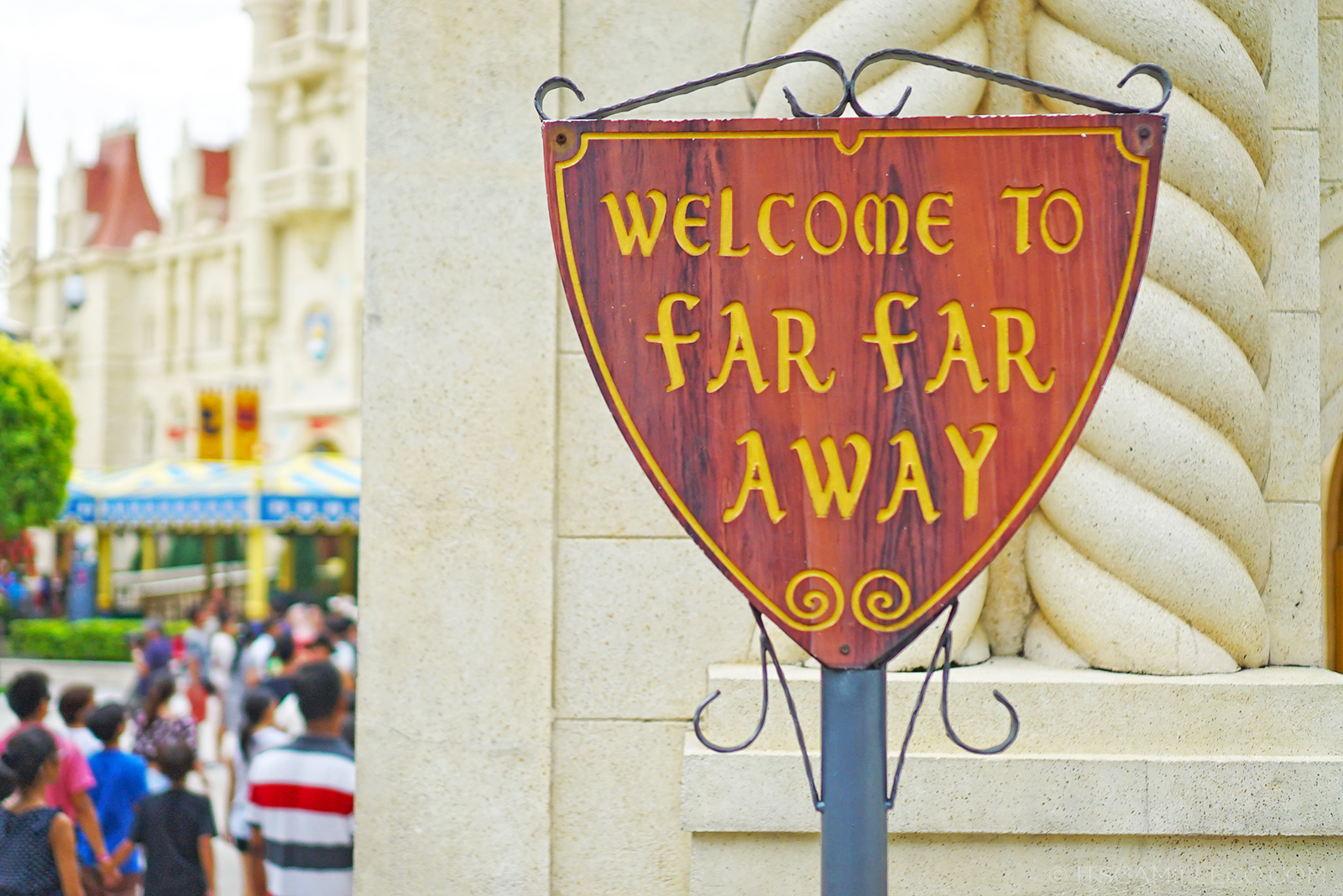 11. The finest Instagrammable spots in Universal Studios Singapore
As a matter of fact, Universal Studios Singapore has endless inspiration for your Instagram feed. It's never a challenge to find a random aesthetic spot with just a few steps around from this site to another.
Some of the best Insta-worthy spots in the park are the USS Globe, the Ancient Egypt area, Roslyn Mann Make Studio, and the pink castle right behind the entrance.
Scroll down and check these spots out when you walk around the campus of USS: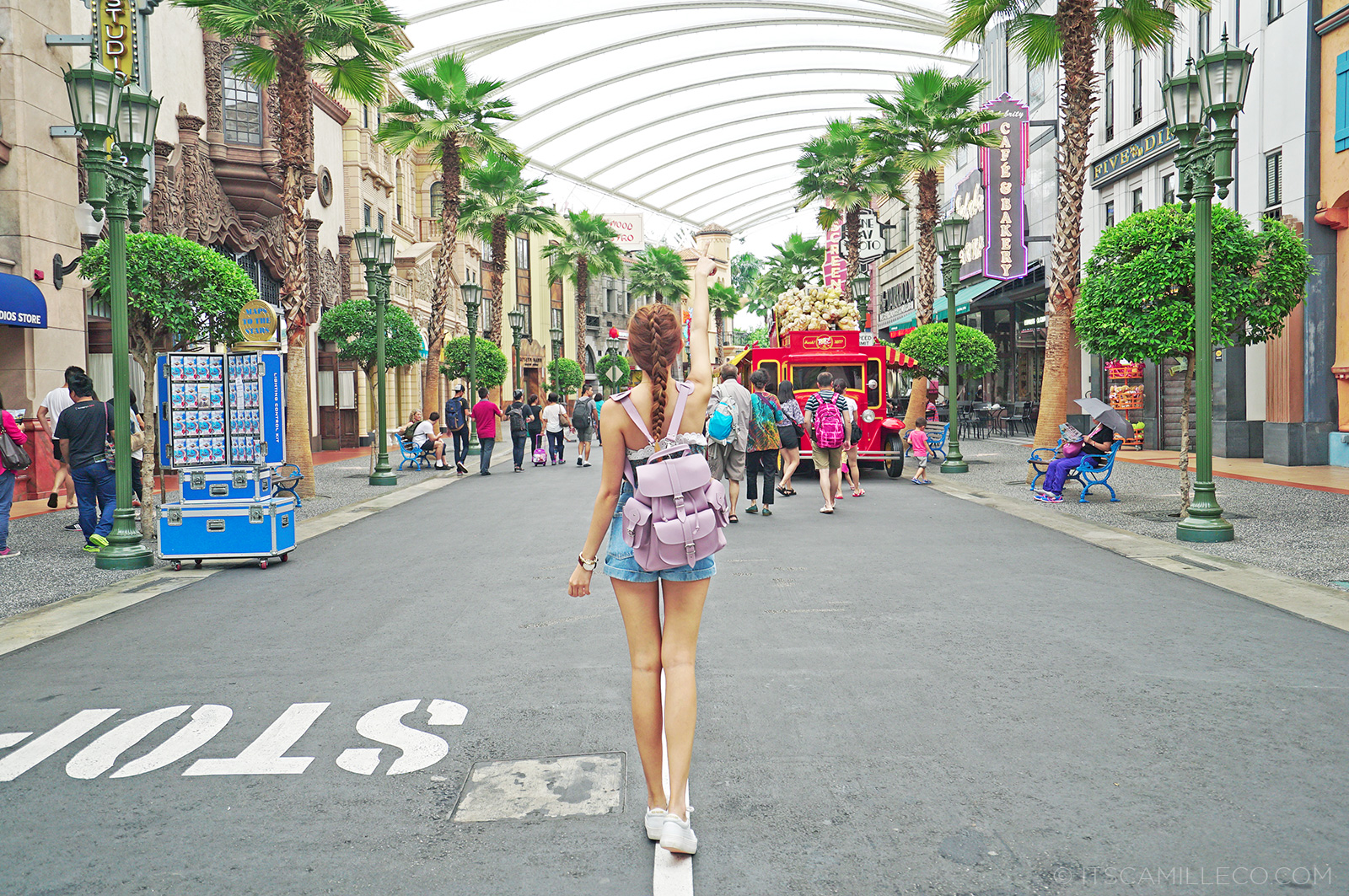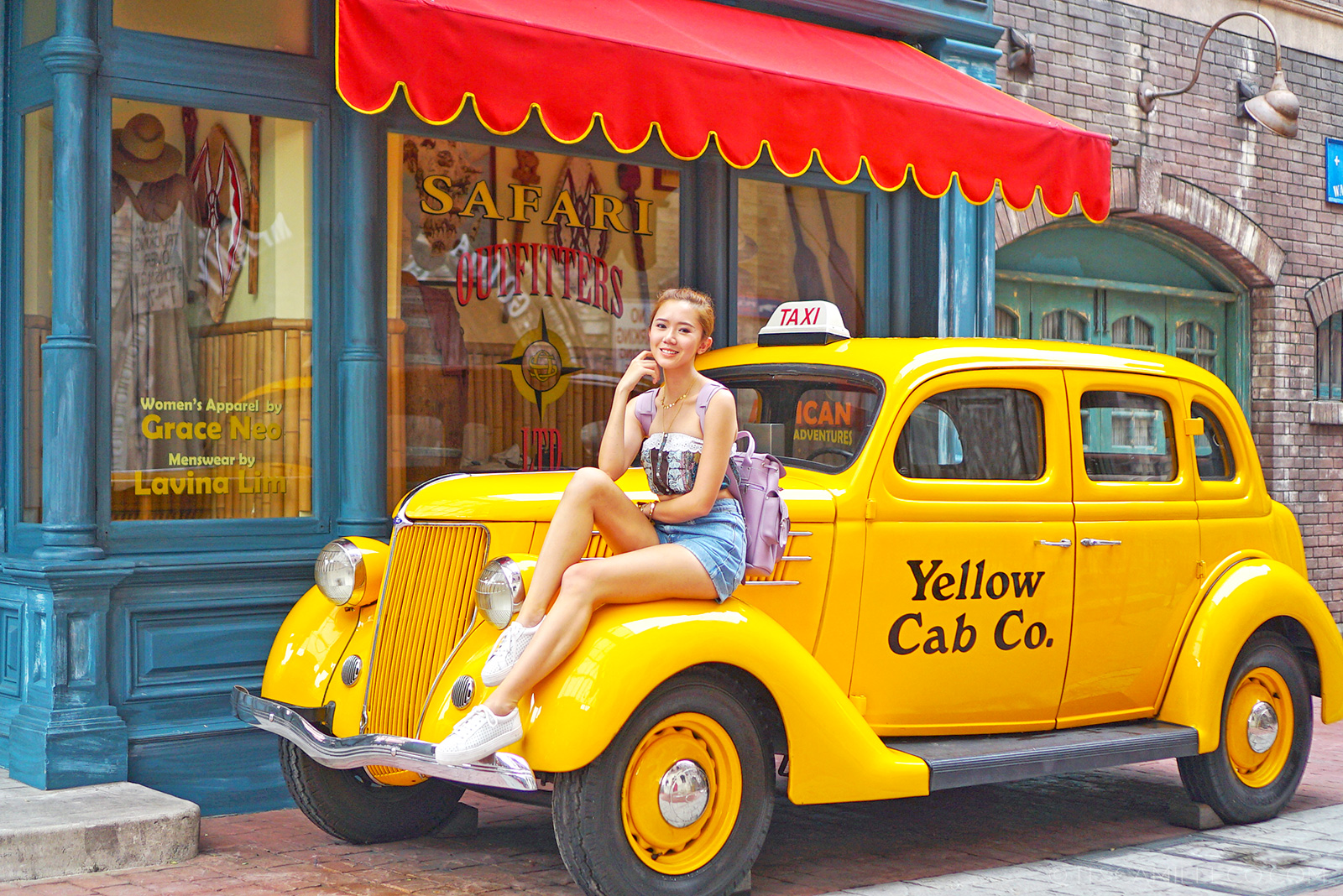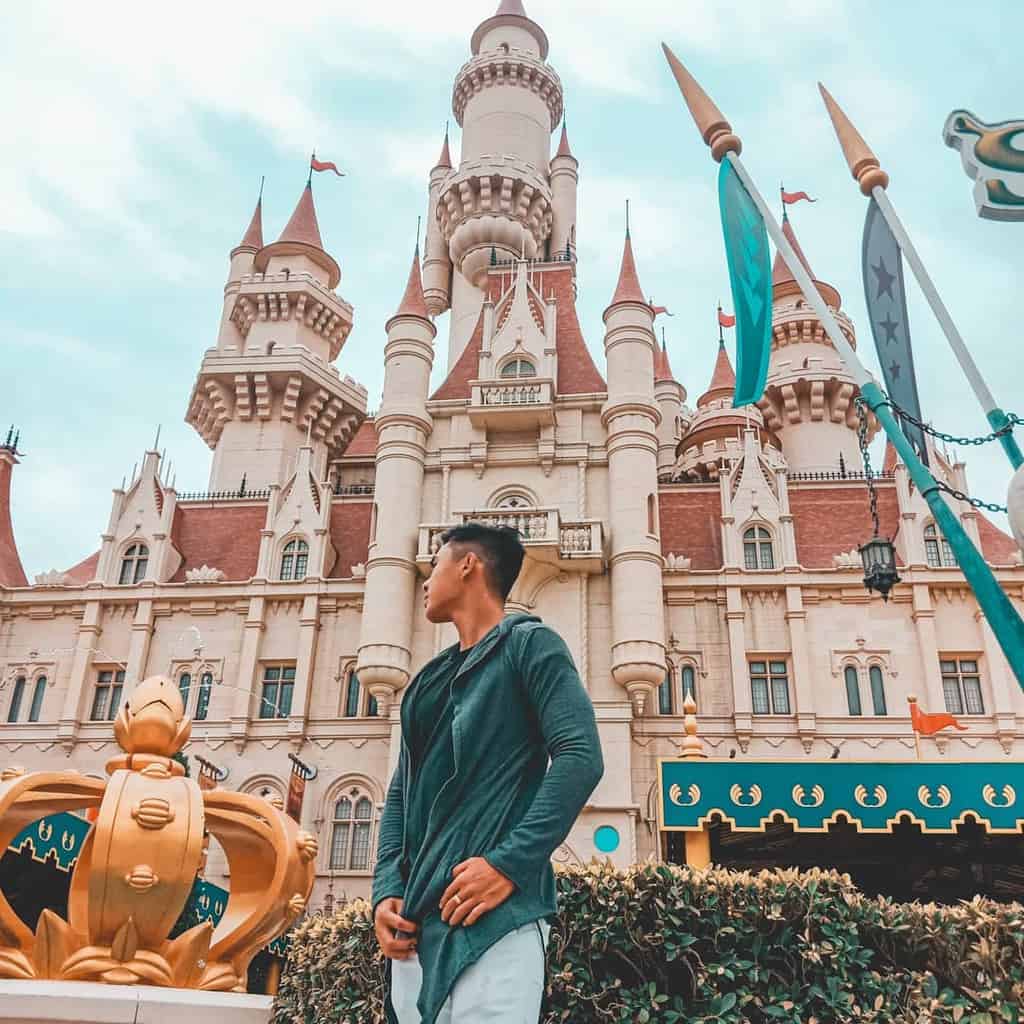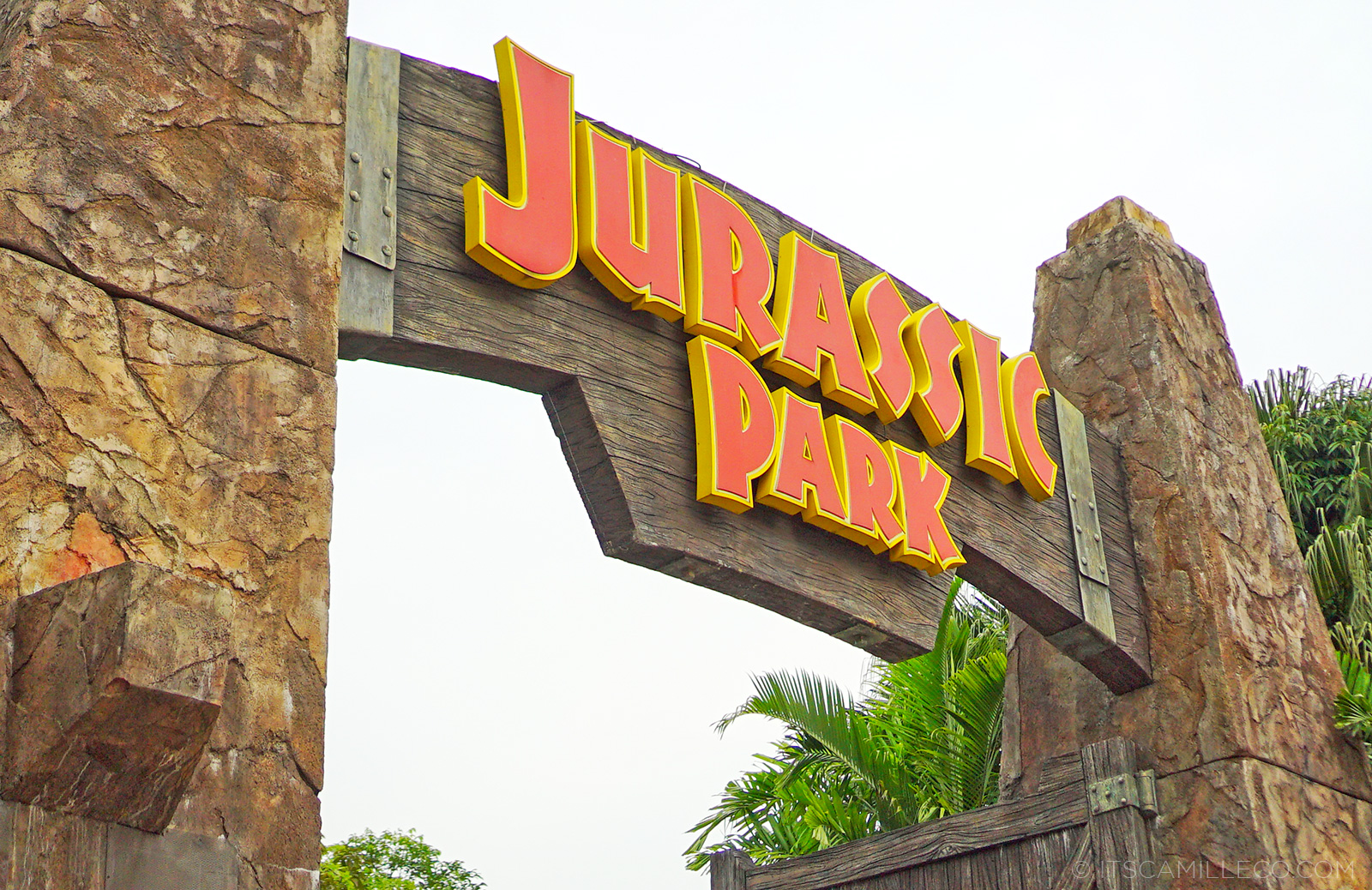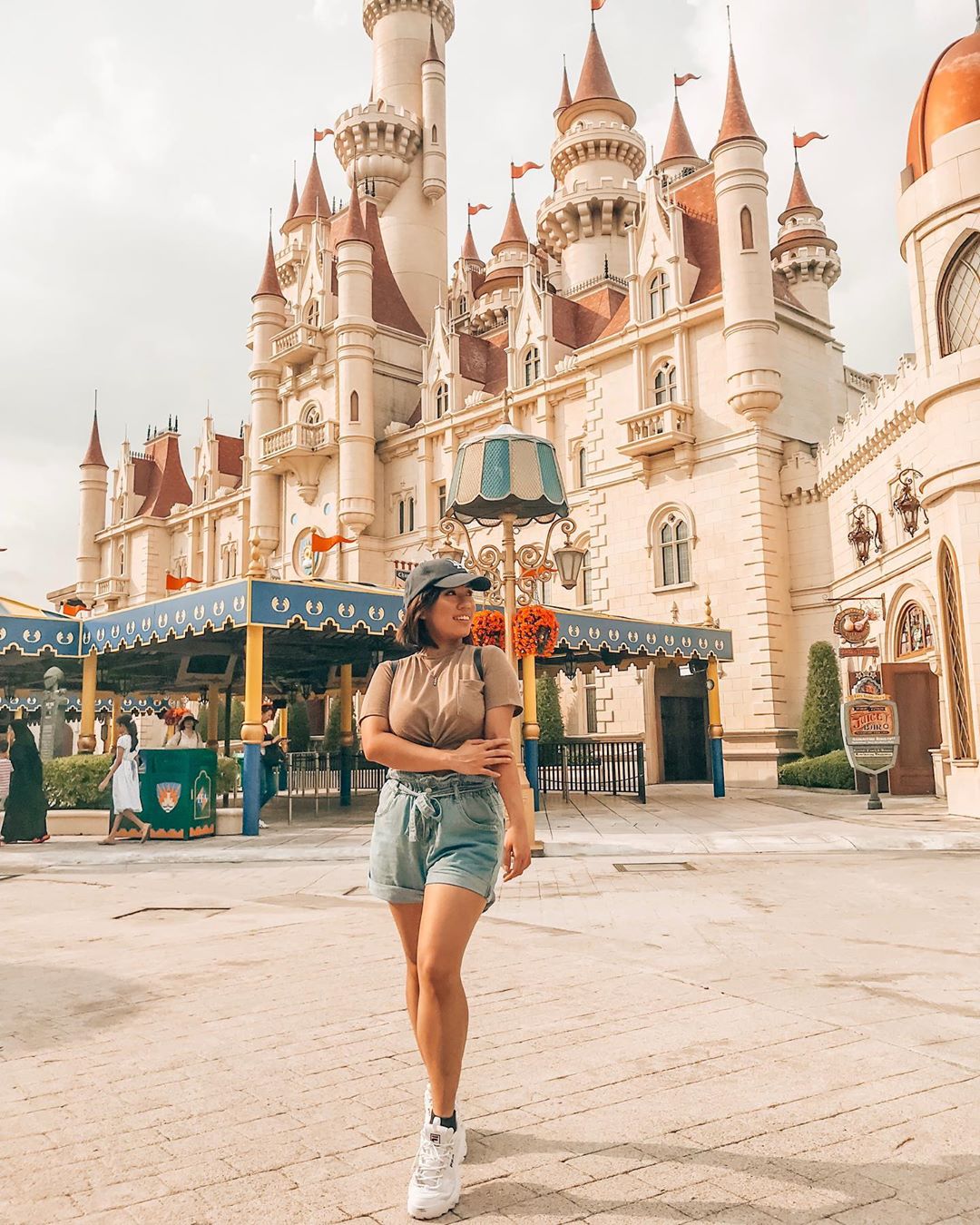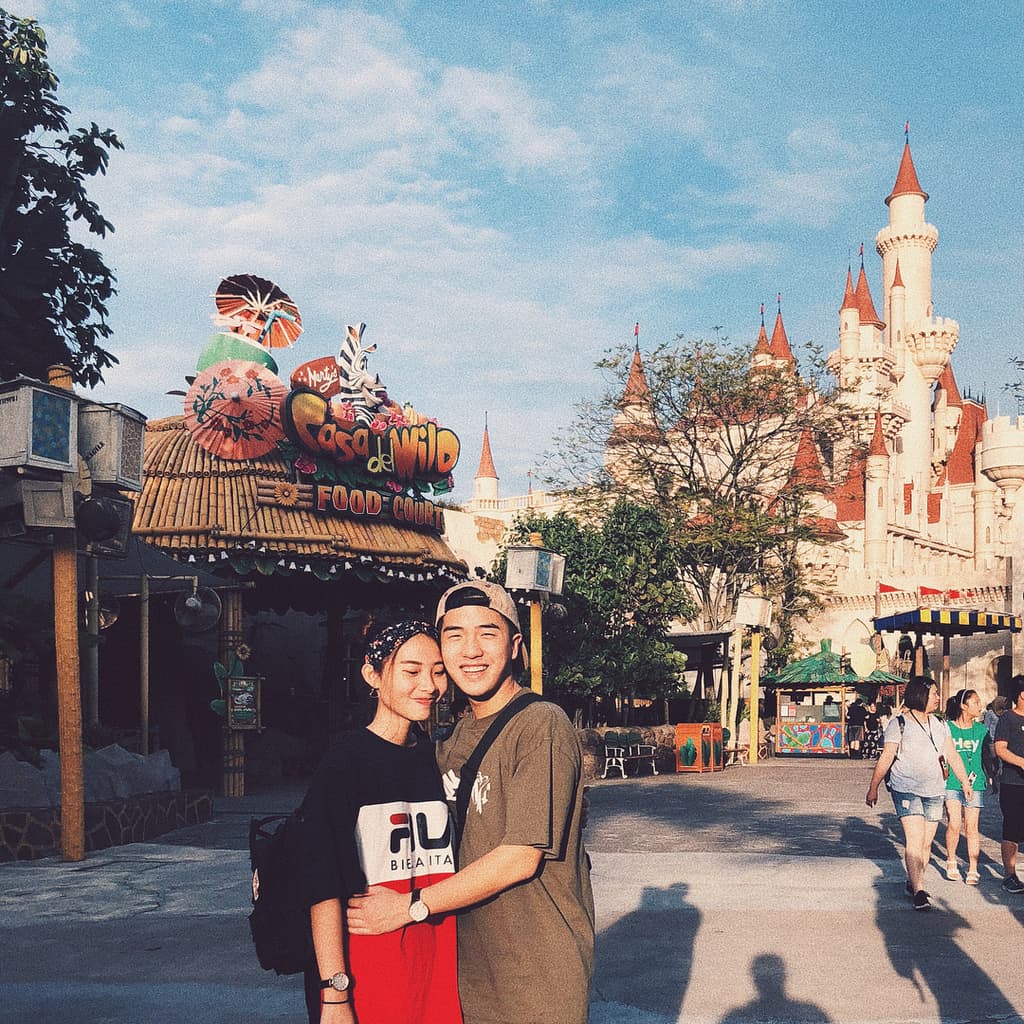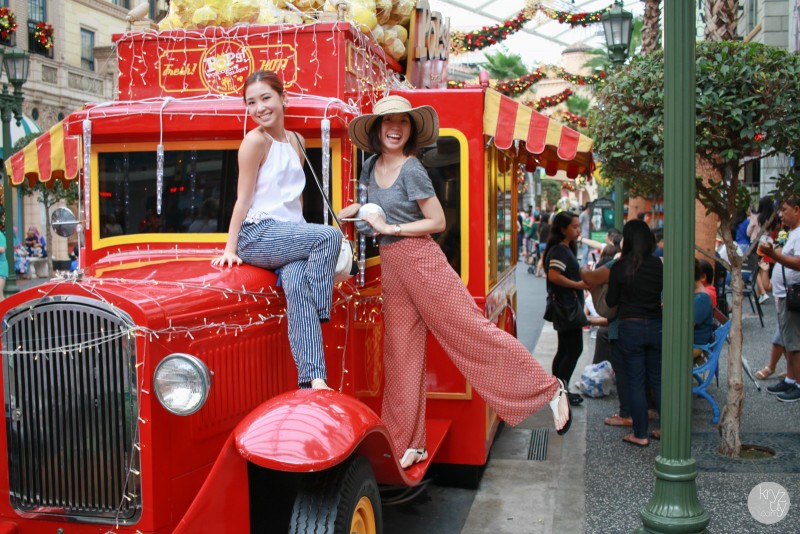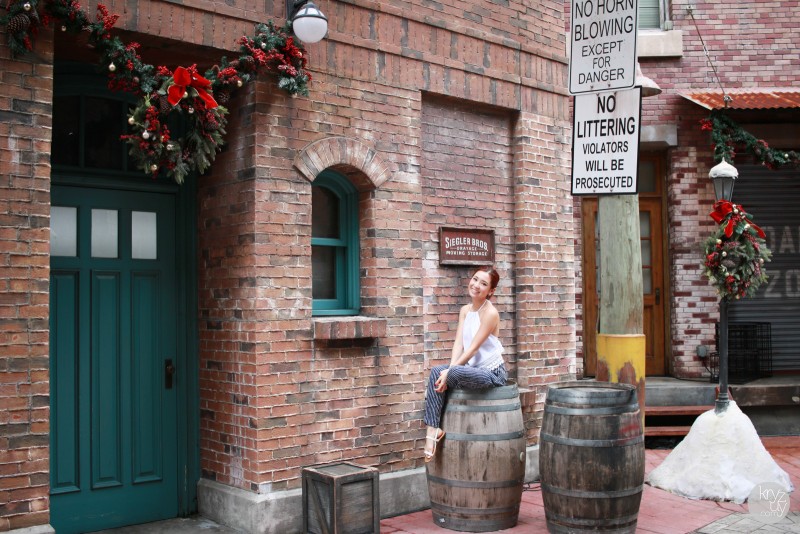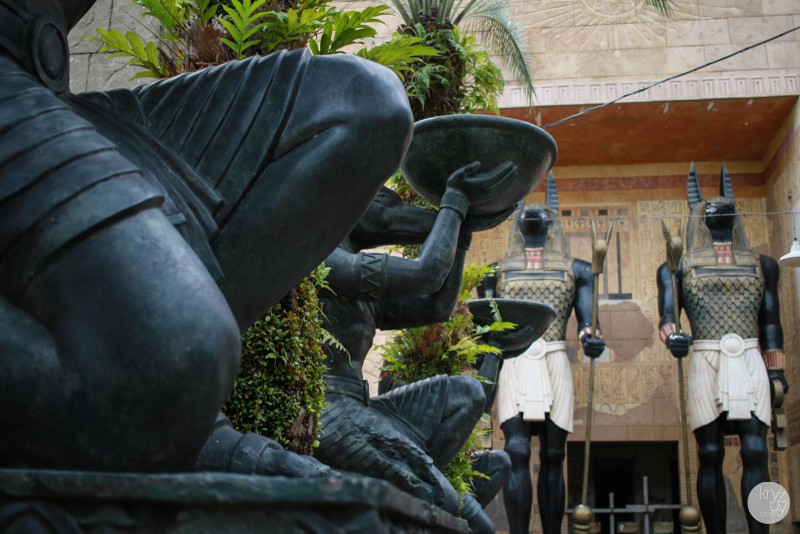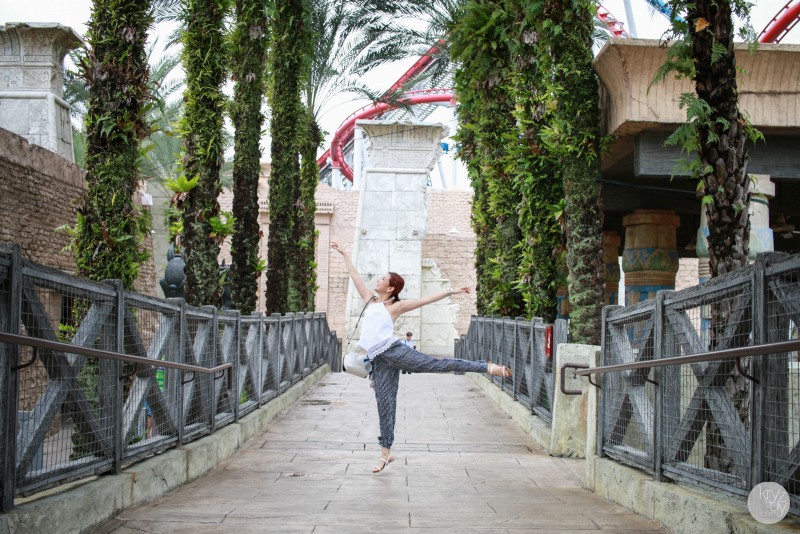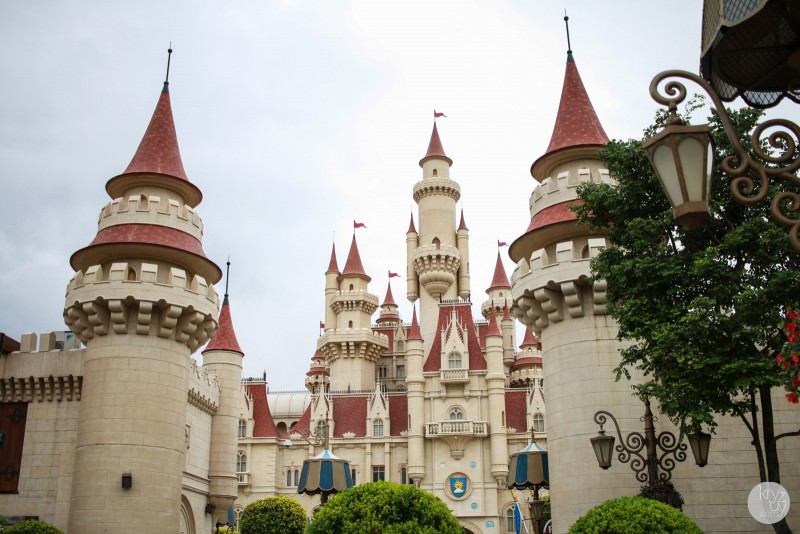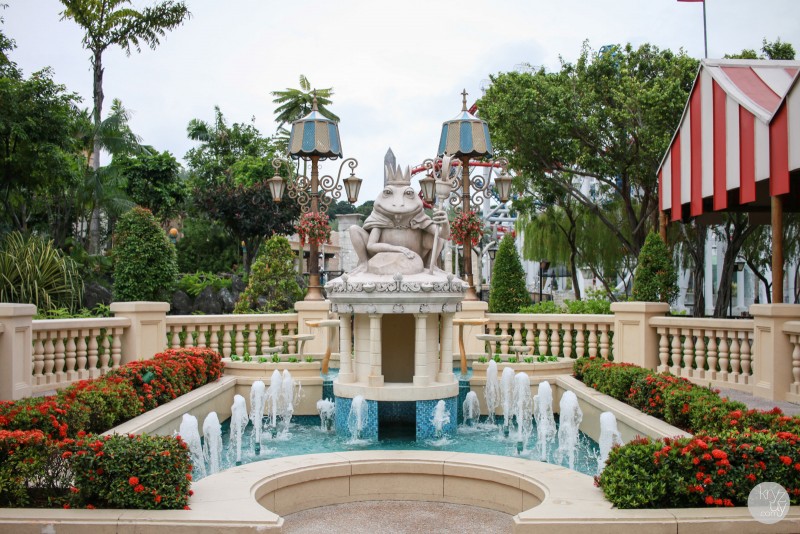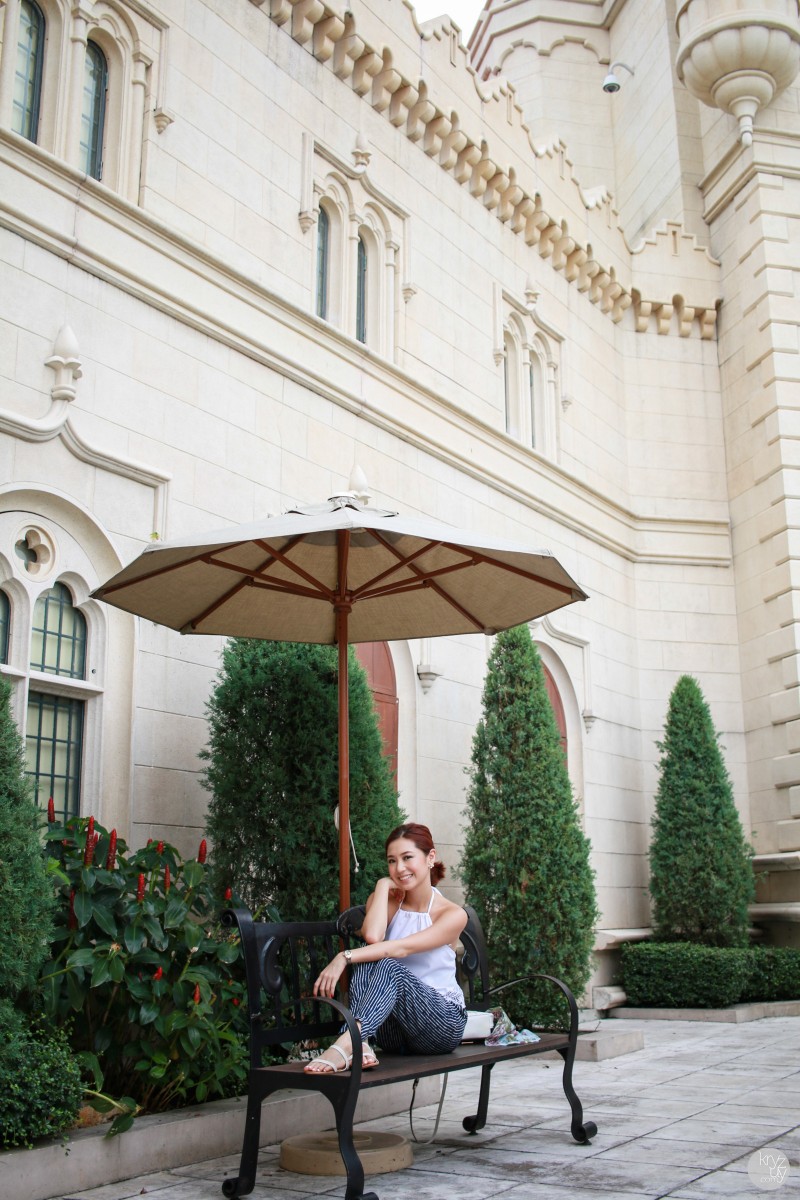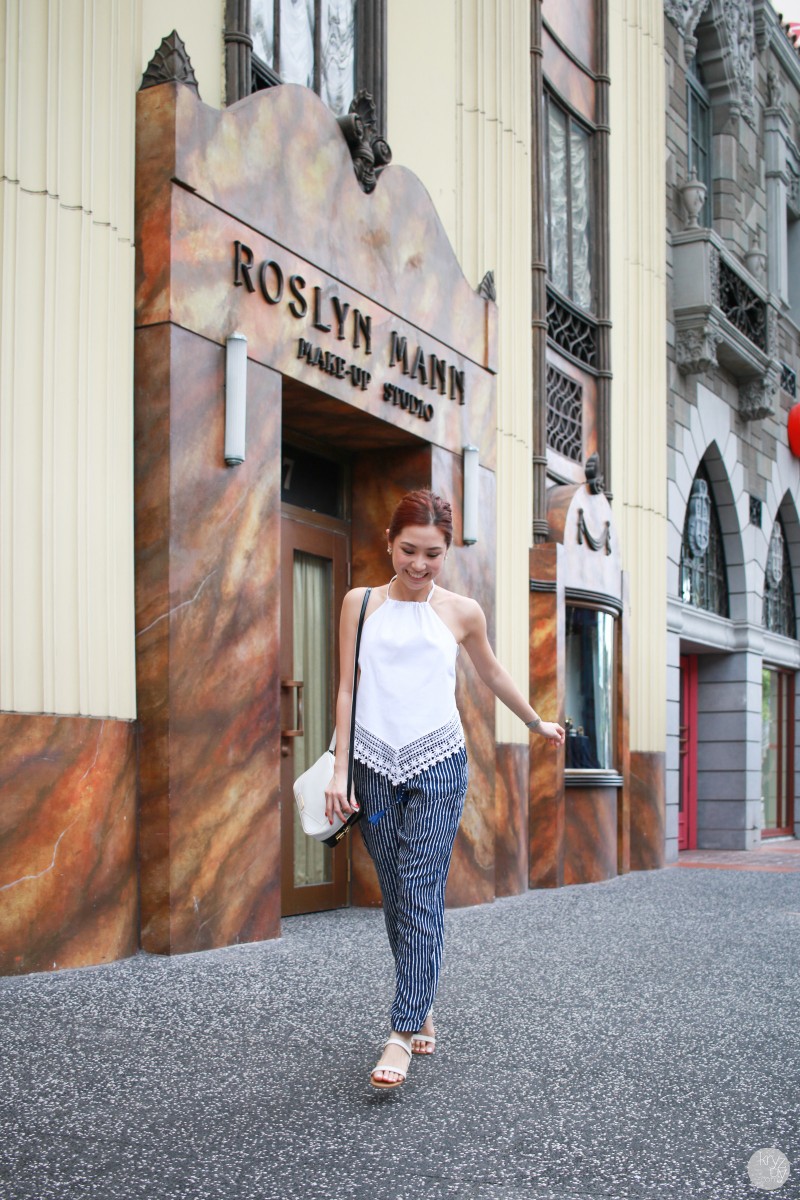 12. What to wear when visiting Universal Studios Singapore?
The heat in Singapore is not so pleasant, being hot and humid, so the best outfits to wear when visiting the park should be something light and breathable.
During the rainy season from September to February, don't forget a good and simple raincoat to avoid getting drenched while you enjoy the fun! Shorts and T-shirt are a good combo. You won't need a mini skirt or anything that's not good for a "sweat-a-bit" day!
Wear comfortable shoes because you'll be walking around a lot. The Park is 20 hectares which is the size of 25-football fields combined.
Remember to pack a pair of walking shoes or at least sandals, anything bulky, durable and flat! The whole theme park of USS is 20 hectares, so make sure you leave the glamorous heels at home, shoes only!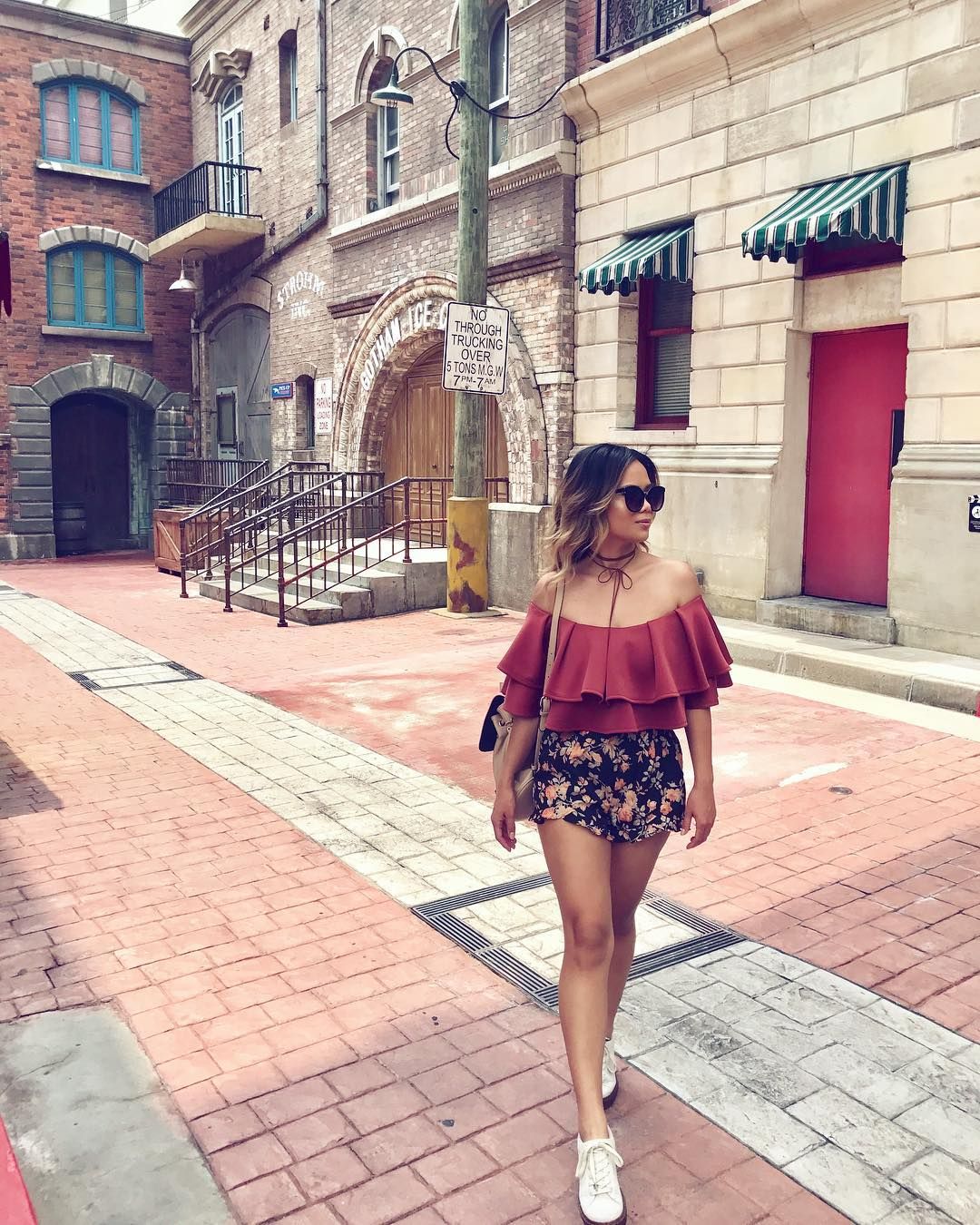 Remember to pack a pair of walking shoes or at least sandals, anything bulky, durable and flat! The heat in Singapore is not so pleasing as well, so make sure you don't get sweat just because of struggling with heels!
One more thing is that shorts and Tee are a good combo. You won't need a mini skirt or anything that's not good for a "sweat-a-bit" day!
13. Available facilities and amenities
Drinking water is available at the water fountains throughout the park.
Park attendants are always there to support whenever you need. They can help take your photos or assist in case of an emergency.
Strollers are available for rent. You can get one at the main entrance or find it at the Jurassic Outfitters in The Lost World area.
For the disabled, park staff can assist you with wheelchairs and motorized vehicles. Get it ready when entering the main entrance.
If you're looking for a safe place to keep your belongings, paid lockers are available at The Forum, Adventure Cove Waterpark and in Universal Studios Singapore with a certain price range. Some recreational zones also require you to keep your bags in the lockers: HUMAN vs. CYLON, Revenge of the Mummy and the Jurassic Park Rapids Adventure.
To assist Muslim visitors, USS operators have a prayer room next to the Battlestar Galactica.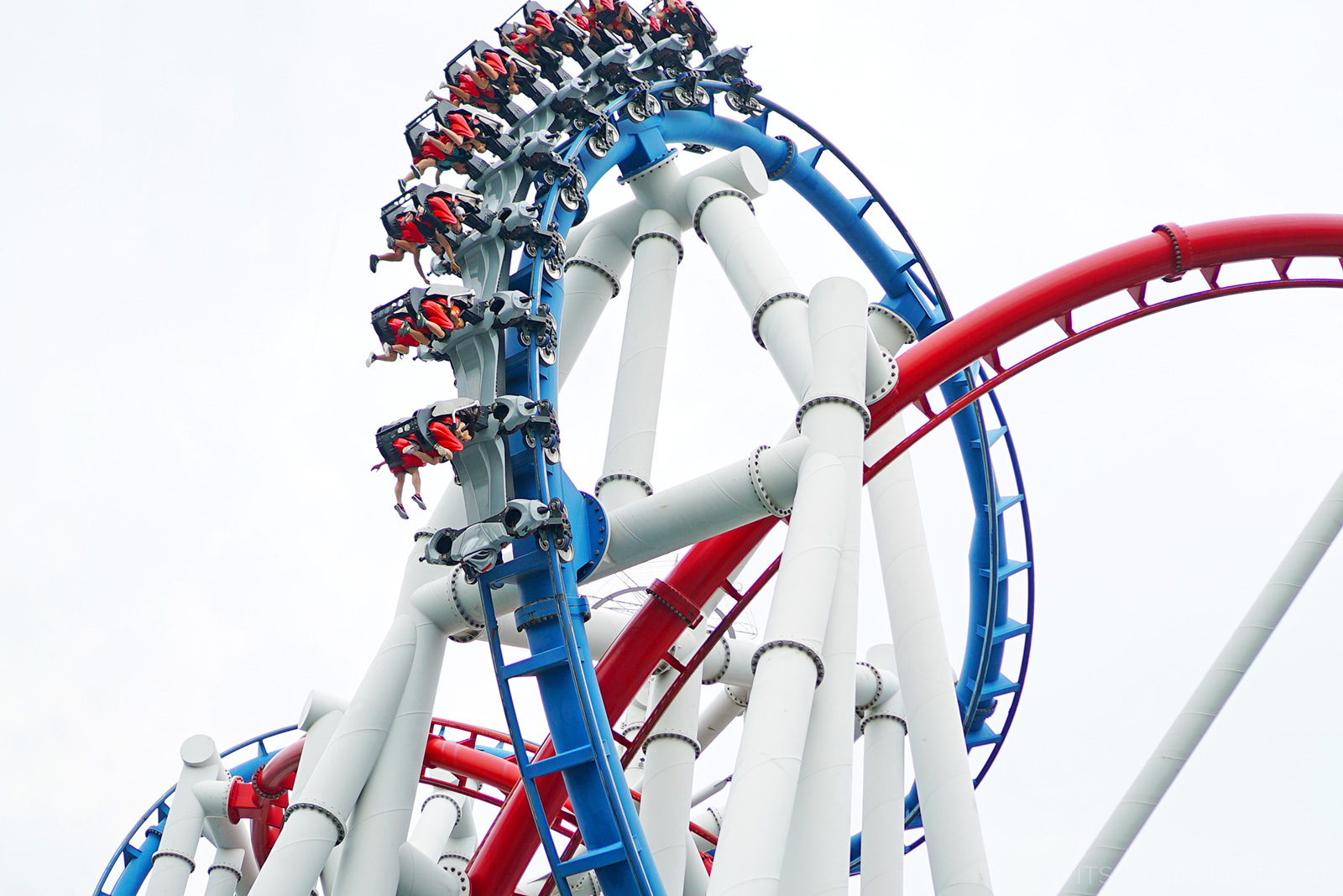 14. You should save a whole day at USS, not just a half!
We all know USS is huge, and for the first-time travelers to the park, bad planning can ruin the whole trip! Indeed, if you only have a couple of hours or half a day, it really might not be enough time.
Make sure you have a whole day straight to spend at Universal Studios Singapore. You need to eat, to queue, to take photos and to enjoy! And of course, you don't want to keep running here and there all the time right?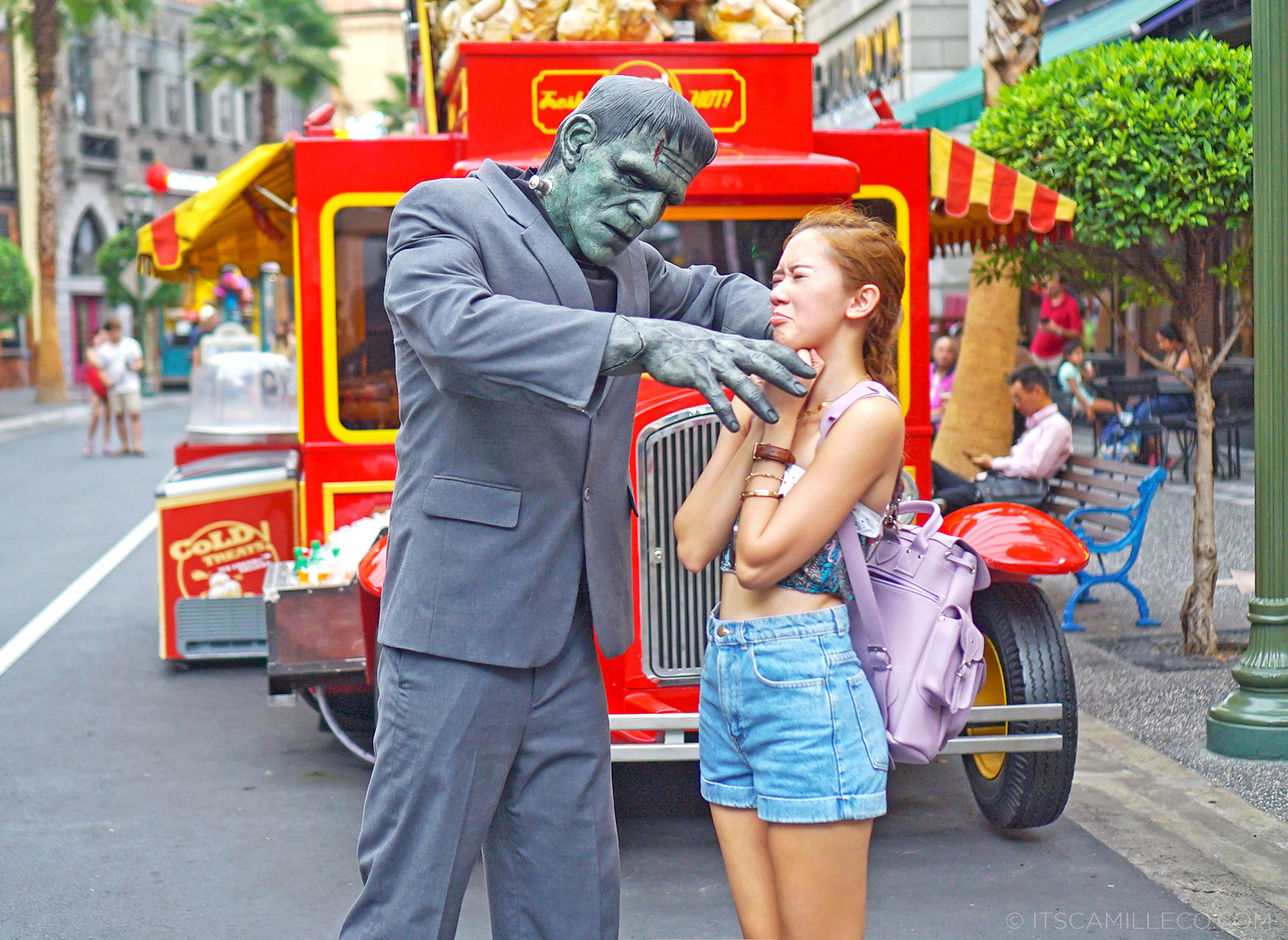 15. Get your 4G SIM card ready
Free Wifi connection is available for access at the Resorts World Sentosa. Due to a large amount of daily access, the connection might not be as good as you expect. Therefore, picking up a 4G SIM is still highly recommended.
You may know this already but I'm sure some others don't. It's best to get a 4G or 5G sim card ready right after you land in Singapore and make sure it's not deactivated during your time at USS!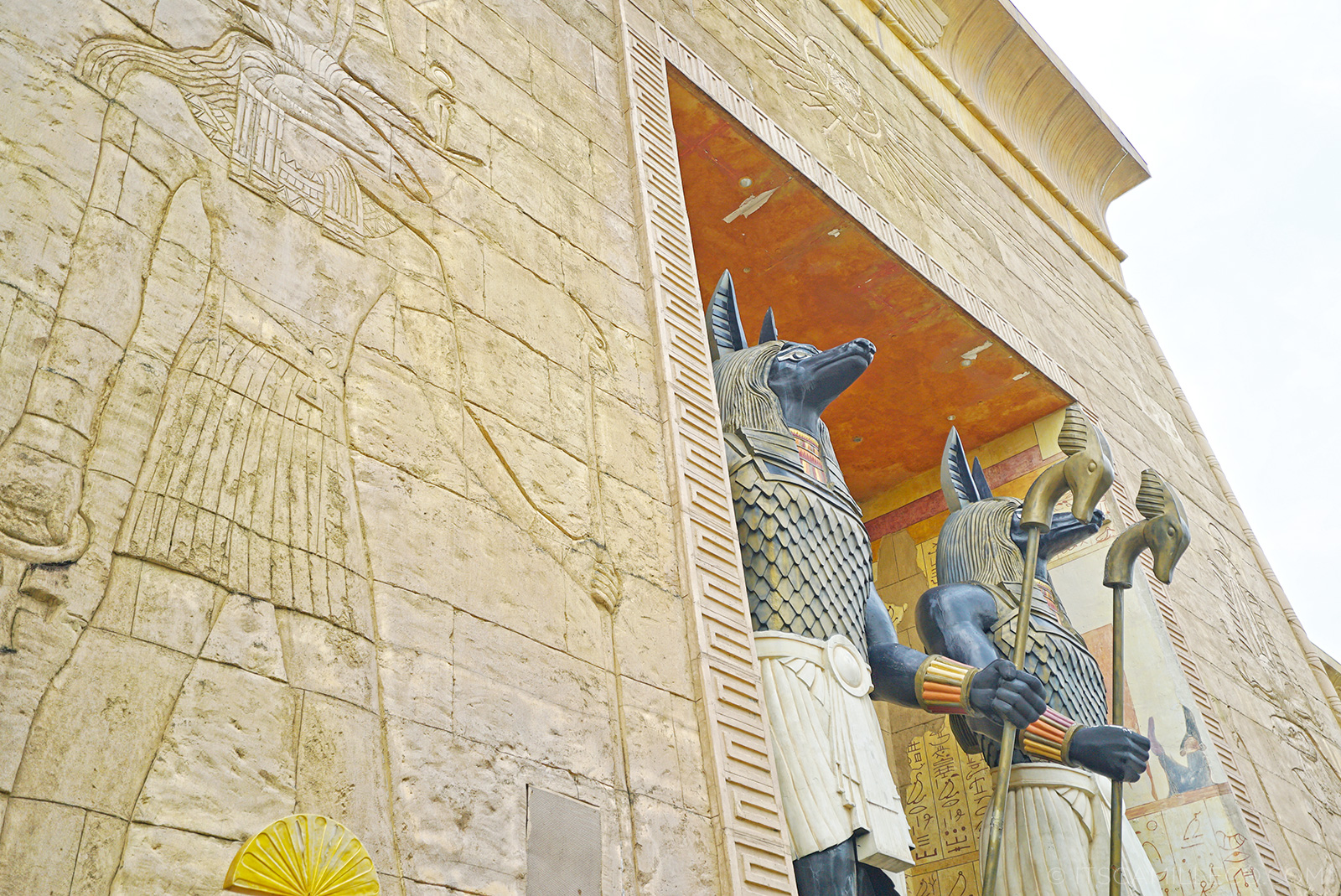 16. Six extra tips you can't leave behind when visiting Universal Studios Singapore
Universal Studios Singapore is extremely packed with both locals and foreign tourists, therefore, make sure you have your tickets ready before coming to save time from the ticket booth. An available Express Pass allows you to skip the lines so you can enjoy more attractions.
If your children want to join a ride, don't forget to glance through the instruction board to guarantee the safety guidelines and suitable height for kids' allowance.
As you may be aware, the weather in Singapore is humid and hot, remember to always have a bottle of water available to beat the heat and keep your body hydrated.
No outside food is allowed inside the park.
For those with disabilities:
Visitors with hearing disabilities are assisted with amplified audio usable with modern hearing aids to get the signals, as well as English and Chinese captioning on the monitors and screens.
Service animals are also available upon request to support visitors with vision disabilities, though some specific zones like Halal restaurant or praying rooms do not allow animals walk-ins.
Quickly bookmark this article right now and get all you need ready for this trip. Otherwise, you may waste a huge amount of money and time without knowing that you could have done much better for a more fun trip with your besties at Universal Studios Singapore.
Still looking for more interesting things to do in Singapore? Here are some great articles that will give you detailed guides and useful tips to fully enjoy this country of the future world:
Gardens by the Bay: Top Tips and Full Guide to Explore Singapore's Greatest Greenhouse and Its Gardens Rhapsody Light Show.