What To Do in Singapore: A Comprehensive 3-Day Singapore Itinerary
A metropolitan city situated on a tropical island country, Singapore is the melting pot of different cultures and ethnicities. The city has so many exciting things to do and great areas worth checking out that it would be a challenge to condense all these amazing activities into a comprehensive Singapore itinerary.
Follow our ultimate three-day Singapore itinerary to discover the most amazing things to do in alluring city, packed to the brim with authentic highlights and exciting activities!
Day 1 - Essential Singapore
Start off your first full day in Singapore with an inclusive half-day Singapore city tour around its must-see destinations. Begin your exploration into Singapore's multi-racial history, culture, and local lifestyle right away!
Singapore Botanic Garden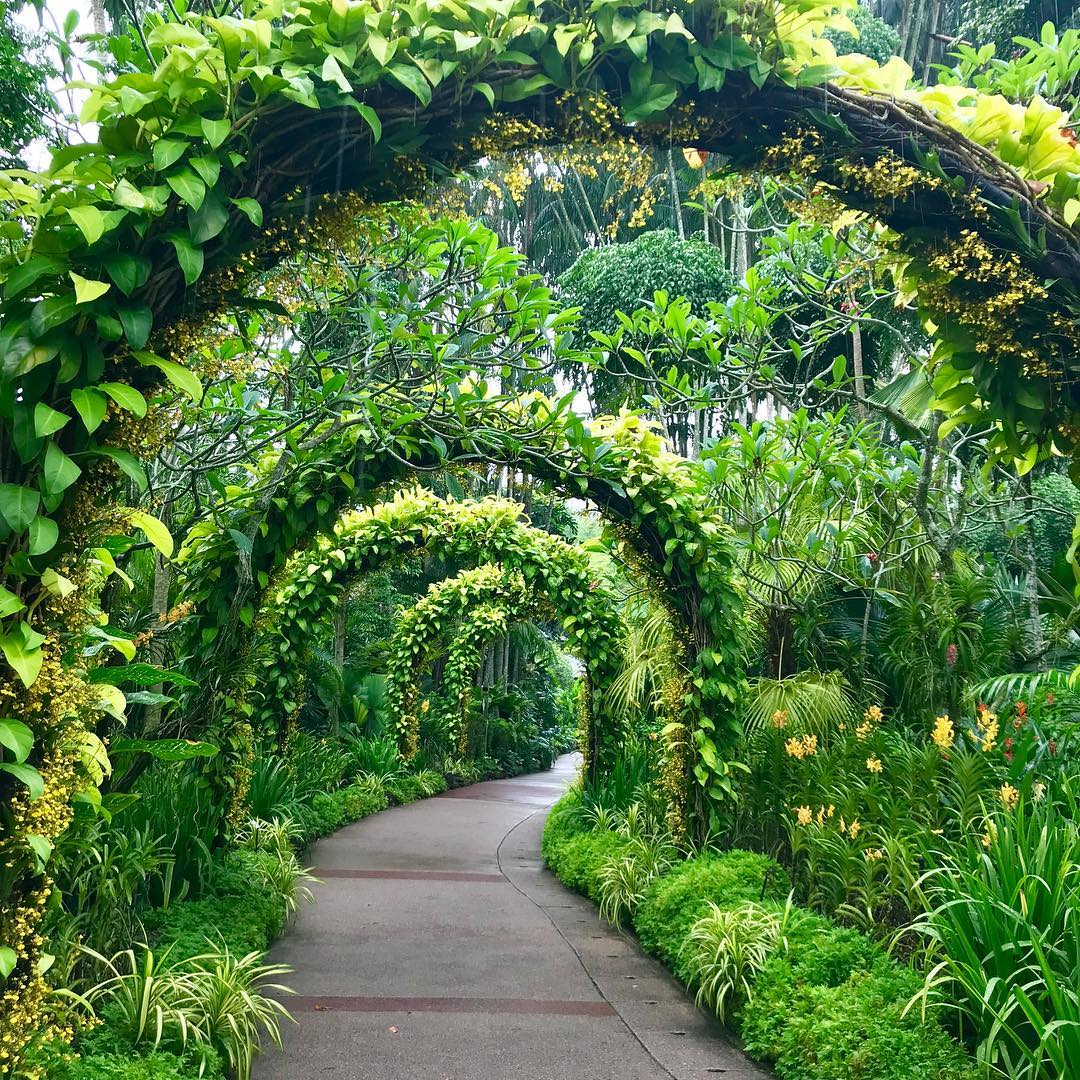 In the morning, head straight for Singapore Botanic Garden. Situated right at the heart of the city, this UNESCO World Heritage site features a little tropical rainforest, a ginger garden, and an orchid garden. It is home to over a thousand species of plants, and all kinds of colorful birds and insects. Make your visit to the Garden in the morning or later in the afternoon, as the weather can get very intense during noon! Singapore Botanic  Garden is open very early from 5:00 AM to the public, during which you can catch lots of locals practicing their daily t'ai chi exercises in the area.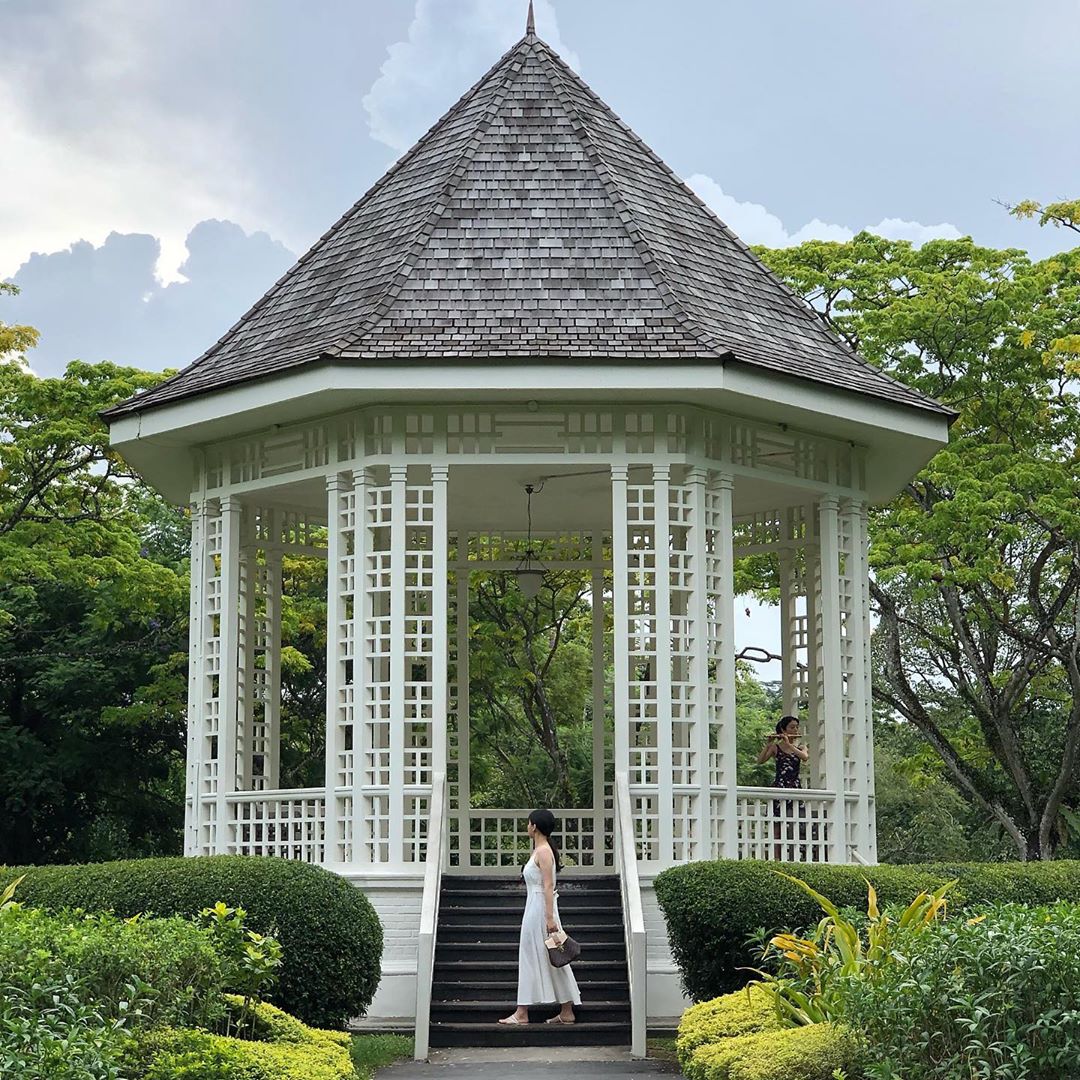 Take a walk around the stunning Botanic Garden, or grab some of your favorite Singaporean delish and have a picnic here. There is no entrance fee to the Botanic Garden, although a small amount is required to enter the orchid garden. The Ginger Garden, Leaning Forest and Evolution Garden are amazing sites you should check out, too!
Recommended time spend: 1-2 hours
Little India
This small enclave in Singapore has always been functioning in its own world, refusing to blend with the constantly evolving cityscape. After discovering the ins and outs of the National Botanic Garden, take the MRT to Little India Station - another stop in your Singapore itinerary. Moments after arrival, you will be immersed in the smells, sounds, and the vibrant atmosphere of the area!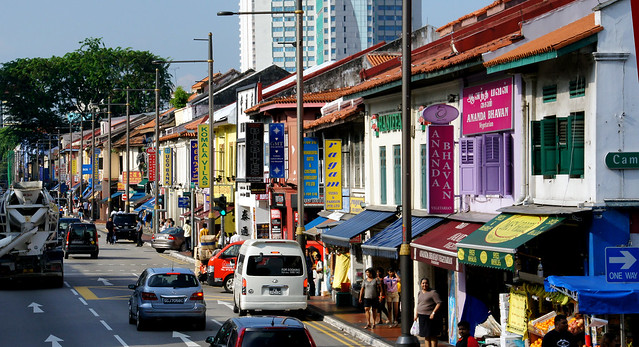 Although Little India has a collection of colourful temples and beautiful streets, what truly captured our hearts and convinced us to linger just a bit longer, was in fact, the food. Make sure to include delicious authentic Indian food in your Singapore itinerary while you are here. It would be a huge miss if you can't sample their mouth-watering chicken Masala, or some spicy fish head curry!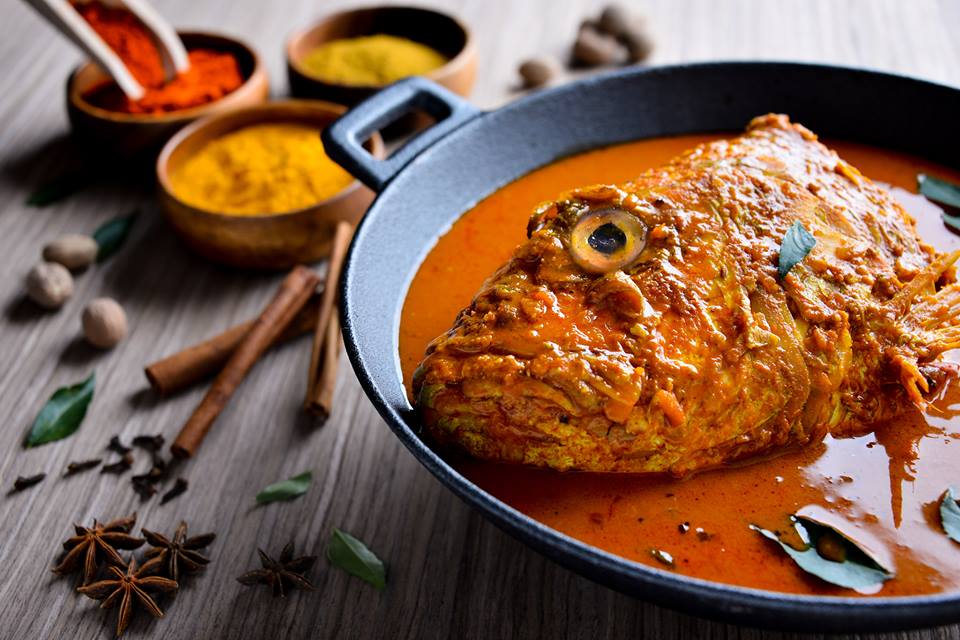 Some restaurants in Little India worth checking out:
Banana Leaf Apolo (Opens daily from 10:30 AM to 10:30 PM): The restaurant serves authentic North and South Indian food on banana leaves! Some of their signature dishes are the tandoori chicken and the palak paneer. Banana Leaf Apolo is a bit on the pricier side, but the taste of their dishes and their first-class service are worth every penny. You can find this restaurant at 54 Race Course Road (About 0,2 miles away from central Little India).
Komala Vilas Restaurant (Opens daily from 7:00 AM to 10:30 PM): Opened in 1947, Komala Vilas is one of the oldest Indian restaurants in Singapore. They serve their food on communal-style tables, where you can also mingle with other fellow travellers and locals! Head to 26 Race Course Road and have a taste of their authentic Indian vegetarian cuisine!
Madras New Woodland (Opens daily from 7:30 AM to 10:30 PM): This restaurant is renowned for serving some of the best Southern-style Indian dishes in Singapore! You can find Madras New Woodland at 12-14 Upper Dickson Road.
Ananda Bhavan Restaurant (Opens daily from 7:30 AM to 10:00 PM): This little affordable store is located right in the center of Little India, at Block 663, 01-10, Buffalo Road. Grab some quick bites of your favorite Indian snacks before continuing your journey!
Recommended time spend: 1-2 hours
Singapore River - Merlion Statue
After strolling along the lively streets of Little India, head to the bank of the Singapore River. Cross the Esplanade Bridge into the Merlion Park - where the city's beloved Merlion resides.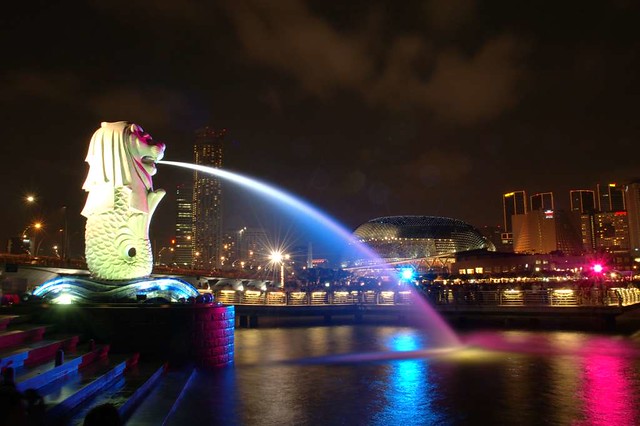 The Merlion is a mythical creature with the body of a fish and a head of a lion. Back in the 1980s, the statue of Merlion was created by the tourism board as a PR-stunt and reminder of Singapore's humble beginning as a fishing village. It soon gained the love from citizens and has now become the official mascot of Singapore! The Merlion Statue, set against the spectacular view of Marina Bay Sands and theEsplanade Theatres on the Bay, makes for a wonderful sight to marvel at and gain some good snapshots.
Recommended time spend: 0.5-1 hours
Chinatown
The next stop in our must-see destinations is Chinatown. With its vibrant Peranakan shop-houses and a handful of historical attractions, Chinatown is a great site for cultural discovery.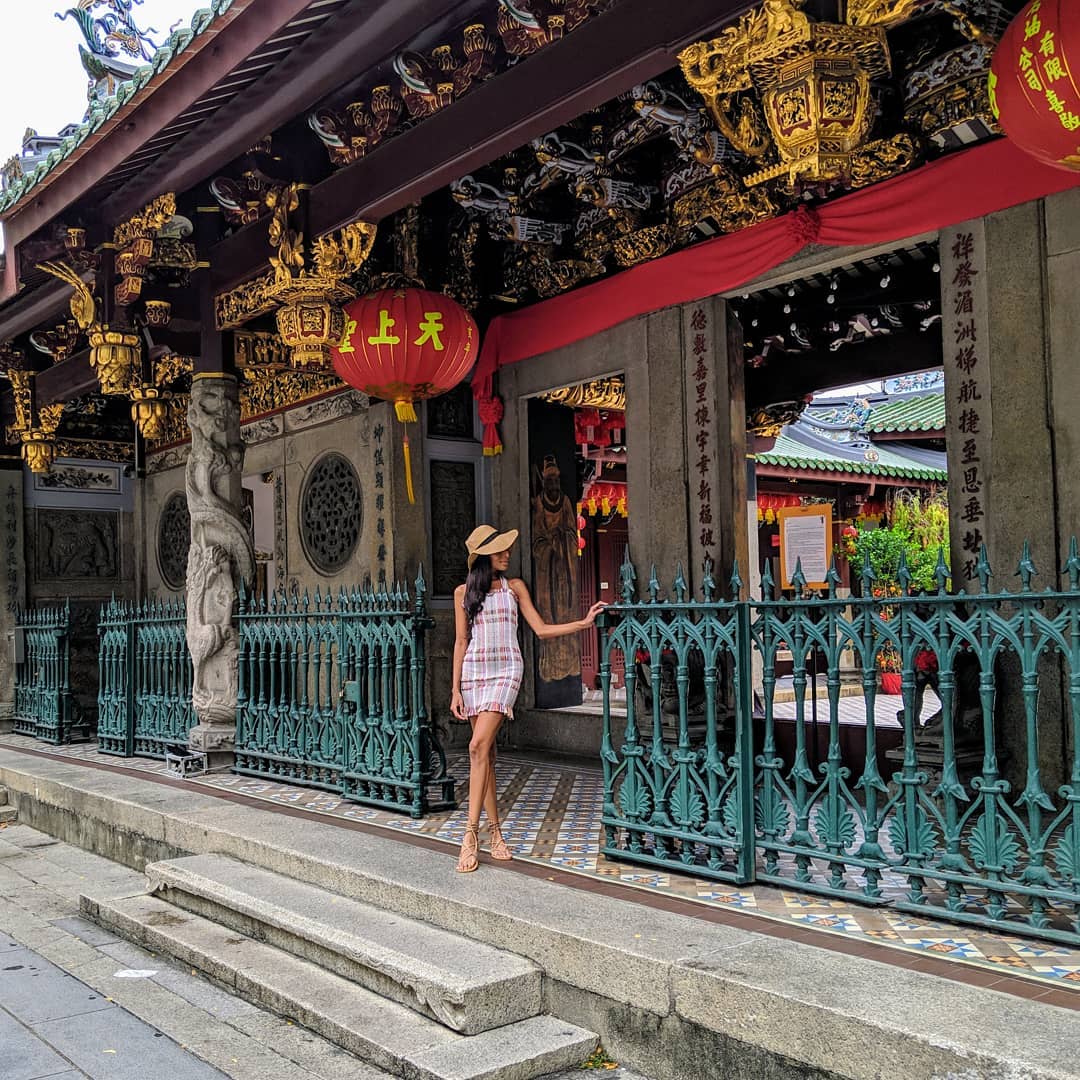 The town is divided into four main districts: Telok Ayer, Bukit Pasoh, Kreta Ayer, and Tanjong Pagar. However, the main activities often revolve around Smith and Pagoda Streets. Take a look at some of Chinatown's best sites, such as:
Sri Mariamman Hindu Temple: one of the oldest Hindu temples in Singapore
Buddha Tooth Relic Temple: An enormous five-storey temple which holds the left canine tooth of the Buddha
The old Hokkien temple of Thian Hock Keng: take that Insta-worthy shot with Yip Yew Chong's 44-meter long wall mural art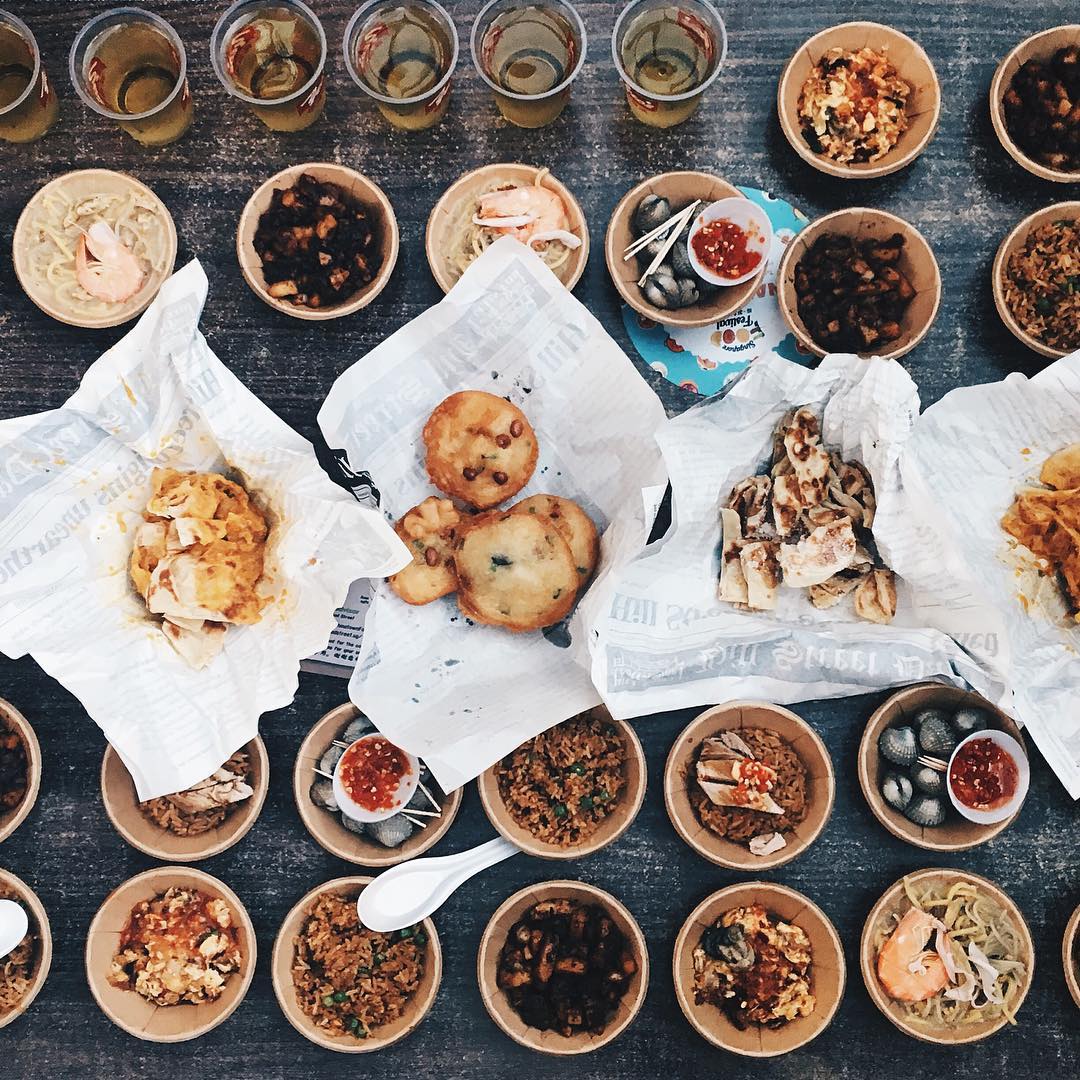 Chinatown is also home for a variety of tasty local dish. Therefor the town is absolutely perfect for a "food-walking" tour with a local foodie! Take time to discover this precious town and have a sample of Kaya Toast (toast with coconut jam) while sipping on a cup of Kopi (coffee).
If you're fancying some slurpy noodles, head to Wanton Mee - a nearby noodle shop operated by a 90-year-old granny with over 50 years of noodle expertise. There are also plenty of hawker food stalls in Amoy Street Food Centre where you can stop by and taste some curry puffs, dumplings or egg tarts. Alternatively, you can take a look at Maxwell Food Centre and try some Tian Tian Hainanese Chicken Rice. Its unparalleled distinctive taste make your taste buds exploded in flavours!
Recommended time spend: 2-3 hours
Gardens by the Bay
After stuffing your belly with lots of delicious dishes in Chinatown, continue your Singapore journey by getting a ticket to the Gardens by the Bay. Remember that extravagant wedding scene in "Crazy Rich Asians" - the summer blockbuster everyone's talking about? Yep, that scene was shot right here in the $700 million futuristic botanic Gardens by the Bay!
Stretching across over 250 acres of land, Gardens by the Bay is perhaps Singapore's biggest pride. It consists of 1.5 million plants with over 500 species, the world's largest greenhouse and dozens of tall "supertrees" that look like they come straight out of a James Cameron's sci-fi movie.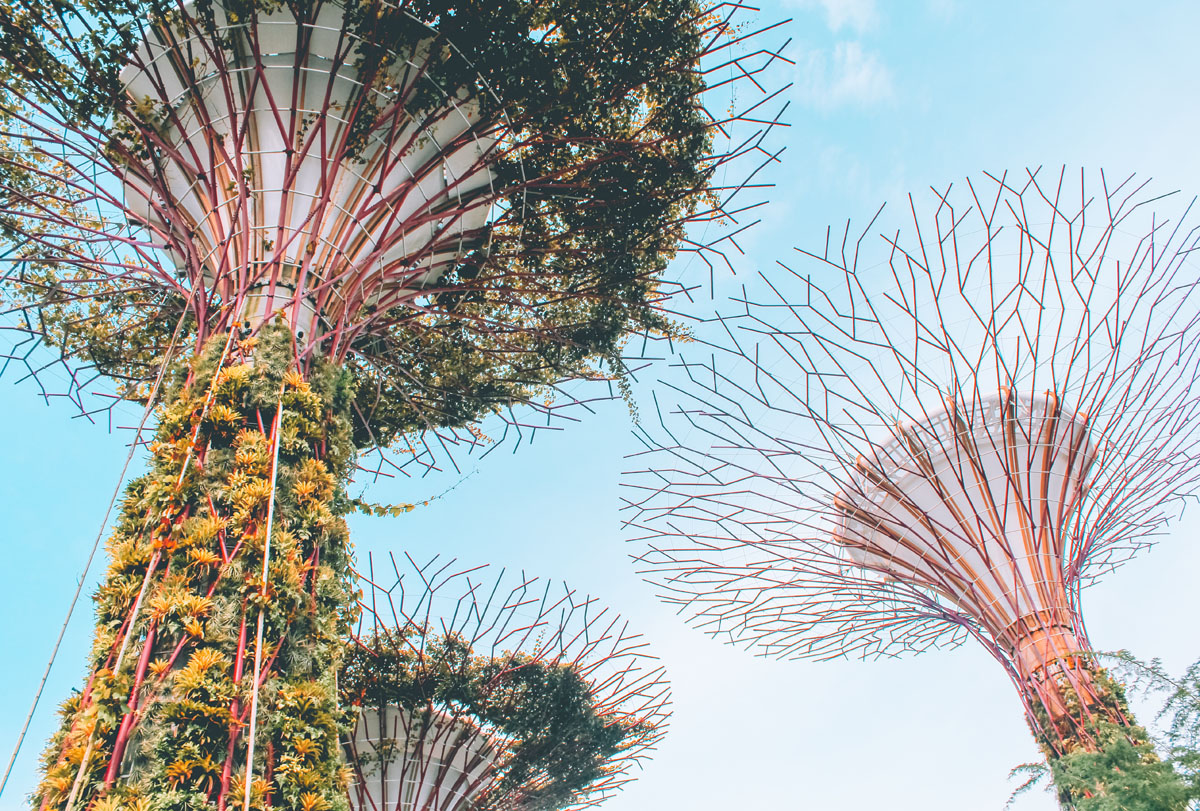 Visit the waterfront gardens (Bay South, Bay East and Bay Central) and many in-house conservatories (Flower Dome and Cloud Forest), plus the newly opened Sun Pavilion. This is a good chance for both grown-ups and children to discover Singapore's future visions of their ecological system, see the tallest indoor waterfall, marvel at the Supertree Grove or get a stunning view of the Marina Bay skyline during sunset on the OCBC Skyway (extra fee applies).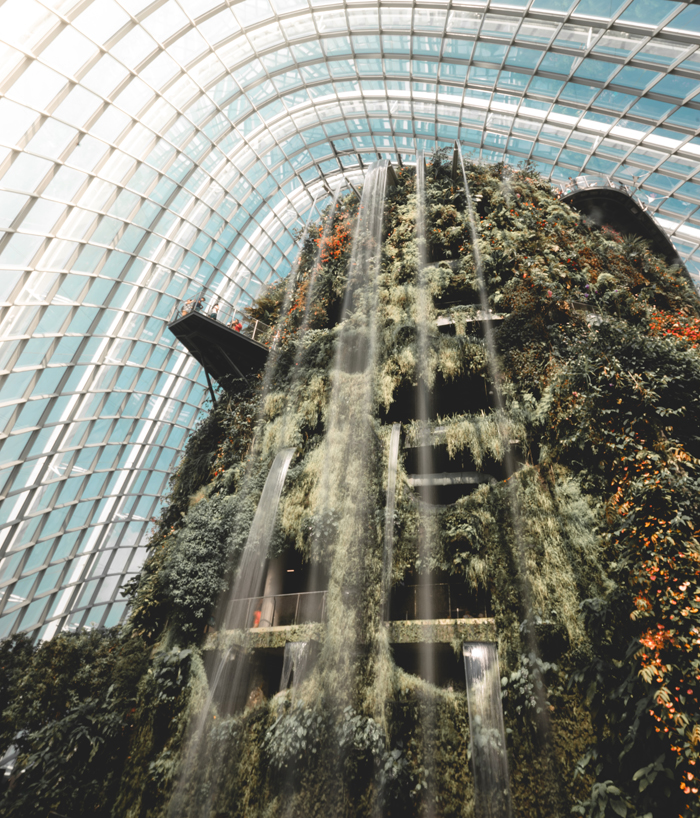 Finally, finish your first day with  the daily light-and-sound show Garden Rhapsody at either 19:45 or 20:45! Check out our comprehensive guide to Gardens by the Bay and its exciting light show (this guide) for some tips and tricks to get the best experience of your lifetime!
Recommended time spend: as much as you like!
Day 2 - It's all about entertainment!
The second day in your Singapore itinerary will be dedicated to all kinds of fun and excitement! First thing in the morning is to head to Sentosa Island and unwind yourself in this "tropical beach" paradise.
From the inner city of Singapore, you can navigate to Sentosa via different ways. First, you can take the MRT to HarbourFront Station and hop on a cable car (runs from 8:45 AM to 9:30 PM) leading you to the island. Second, you can go by the monorail Sentosa Express, which goes from VivoCity next to HarbourFront Station. Third, you can just walk for 15 minutes across the Sentosa Boardwalk from VivoCity. And last, but probably the easiest, take a taxi to Sentosa Island.
Universal Studios Singapore
Universal Studios Singapore is the only Universal Studios theme park in Southeast Asia. It is a gigantic, 20 hectares (~50 acres) park filled with cute characters from Universal Studios, exciting & thrilling rides, and tons of amazing shows and activities. Not only kids but adults will surely be falling in love with this place! It is also one of the places you should not miss in your Singapore itinerary!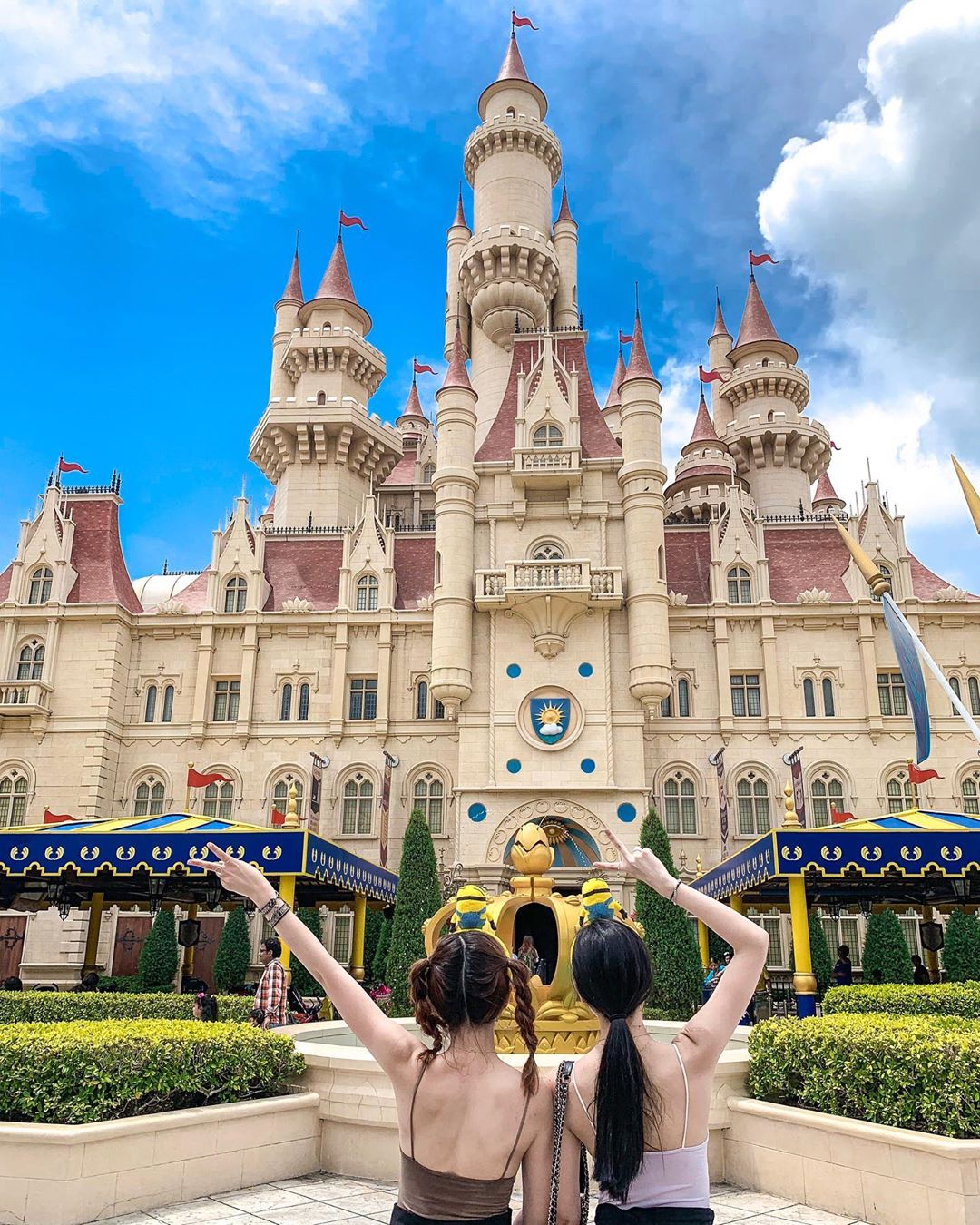 Universal Studios Singapore is so big and almost always crowded with visitors! Hence it can even take you a whole day just to discover the different areas and queuing for the rides. Hence some essential tips and tricks should be taken into consideration if you're a first-time visitors to the park. Most guests buy a one-day pass to Universal Studios Singapore online before arrival to save some time from lining up buying entrance tickets.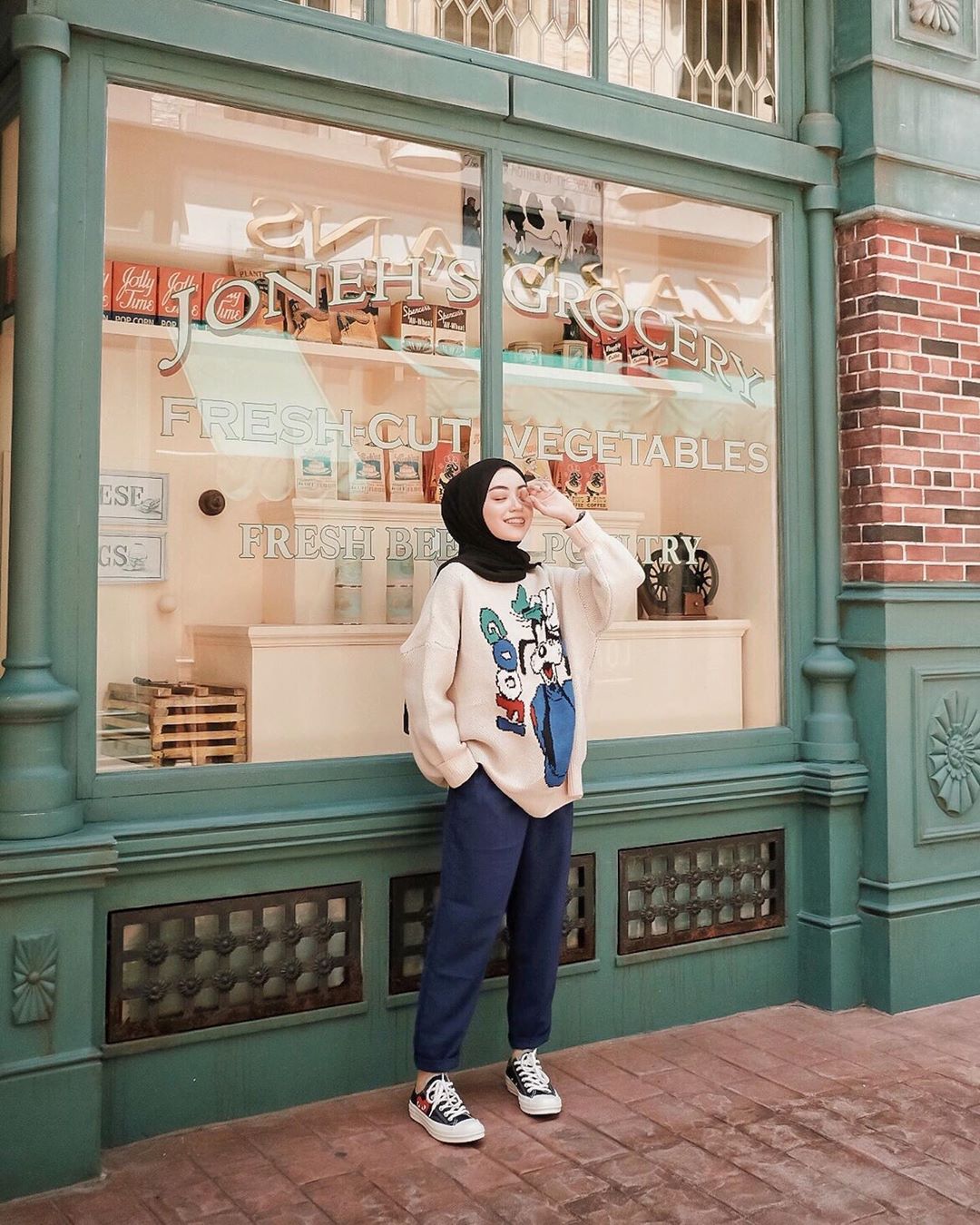 Recommended time spend: as much as you like! The park normally opens from 10:00 AM to 7:00 PM. On some particular public holidays, and every Friday and Saturday of the week, you can actually hang around a bit after hours and enjoy their special night shows.
S.E.A Aquarium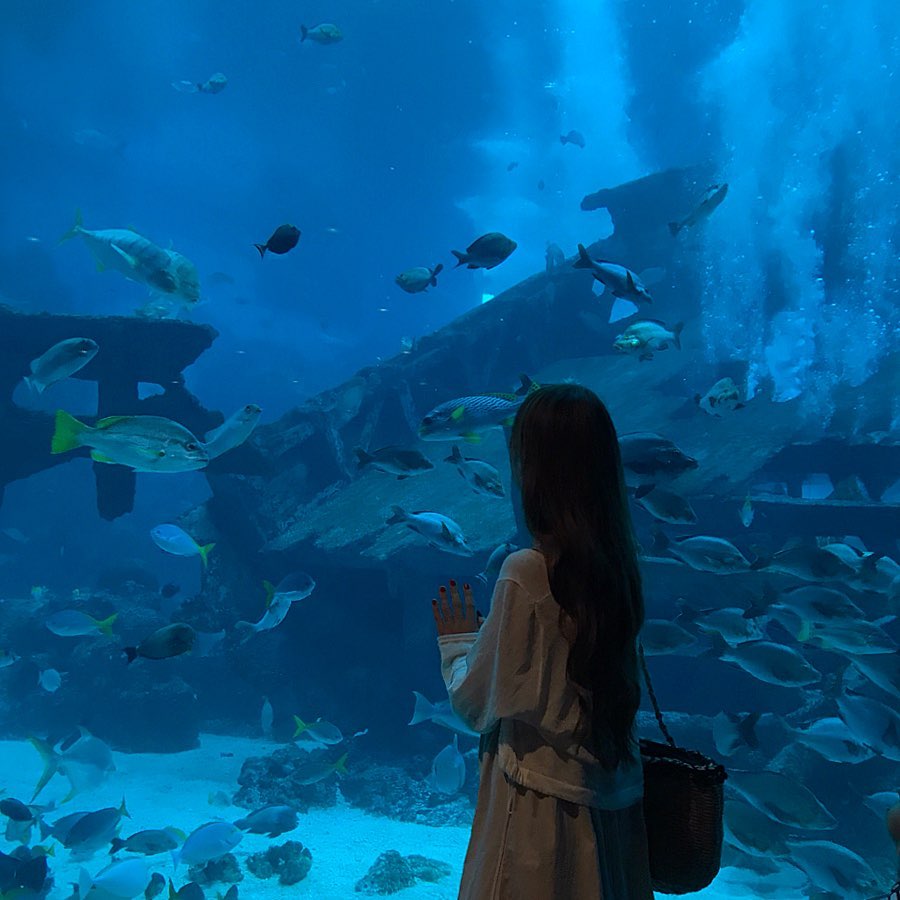 If fantastic shows and thrilling rides aren't your cup of tea, head over to the SEA Aquarium (Southeast Asia Aquarium) - the next stop in your Singapore itinerary. The aquarium is one of the biggest ones in the world, home to over 100,000 marine animals of more than 800 species. Get yourself acquainted with marine habitat as you come face-to-face with hammerhead sharks, bottlenose dolphins and tons of colorful fish, stingrays and whales in the panoramic Open Ocean, the Touch Pool and many other areas!
Recommended time spend: 2-4 hours depending on your interest. Being a first-timer to the site? Check out these 15 essential tips to visit SEA Aquarium Singapore for a detailed guide.
Madame Tussauds Museum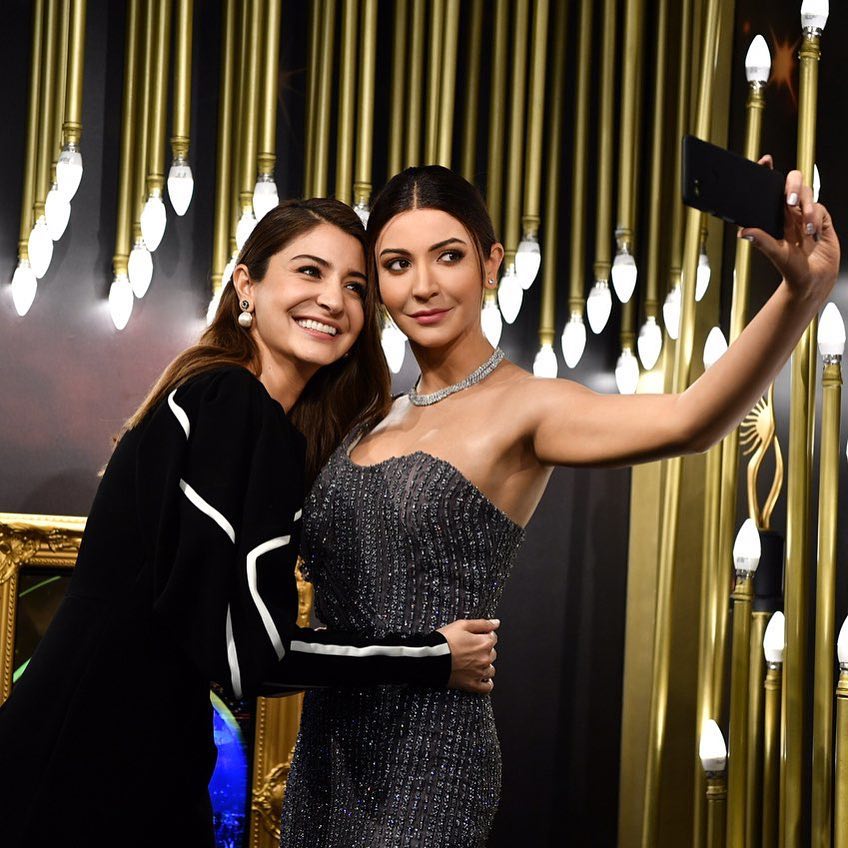 While you're on Sentosa Island, take this chance to visit Madame Tussauds Museum - the world's most famous wax museum. Get closer to your favorite idol Beyoncé, play soccer alongside Cristiano Ronaldo, or break some sweat at the new interactive IIFA Awards and the Virtual Reality Racing Experience. But wait! There's more fun awaits! It is best that you reserve a ticket to Madame Tussauds Singapore in advance so you don't have to queue and miss your precious time here!
Day 3 - Extravagant Singapore
End your last day on a high note by visiting some extravagant destinations!
Jurong Bird Park
In the morning, take a quick drive to the Jurong Bird Park. If you're a fan of these cute feathered friends, this place is just for you! Come to Jurong Bird Park - the largest bird paradise in Asia - and interact with over 5000 birds of 400 species in an area of over 25 hectares (~62 acres).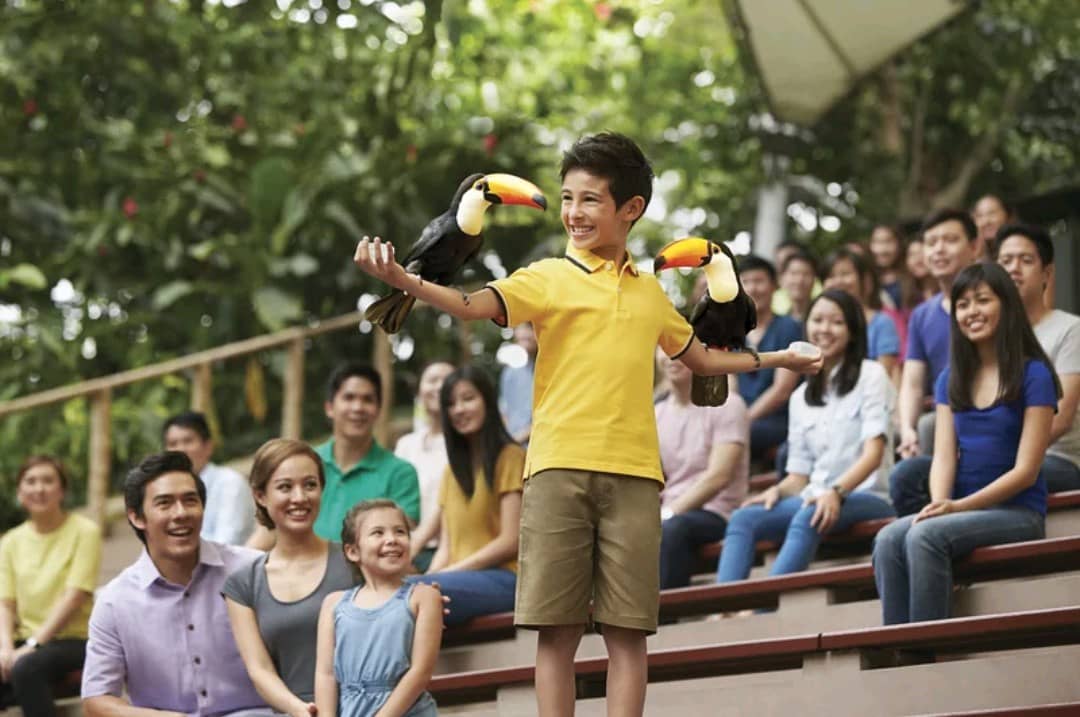 Discover Waterfall Aviary - home to 600 species of birds and a 30-meter high waterfall. This large bird park also has other great attractions, including a 9-storey Parrot Barn, Penguin Coast, Flamingo Lake,or Pelican Cove. You can also sit back and enjoy a variety of bird shows such as Kings Of The Skies or High Flyers. If you're a parent, you should definitely take your children to the Birdz Of Play area or Flying Fox zone. With tons of areas to discover, this bird sanctuary is surely going to make for an exciting day trip for the whole family!
If you want to know more, follow our comprehensive guide to get the best tips and most updated information about Jurong Bird Park Singapore.
Recommended time spend: 2-3 hours
Orchard Road, Dhoby Ghaut, Bugis & Bras Basah
Your third and final day in your Singapore itinerary can't be completed without some shopping! After lunch, continue your Singapore adventure by taxi to Singapore's four main districts. First, begin your tour from Orchard Road. This is where huge shopping malls and high-end brands are abundant - you can shop till' you drop! Then navigate your way through to the Peranakan community in Orchard Road called Emerald Hill. This area used to be the home of wealthy Peranakans. Expect you'll find lots of charming & vibrant residential and commercial clusters of Chinese Baroque-style terrace houses here! Don't miss your chance for those pretty Instagram snapshots!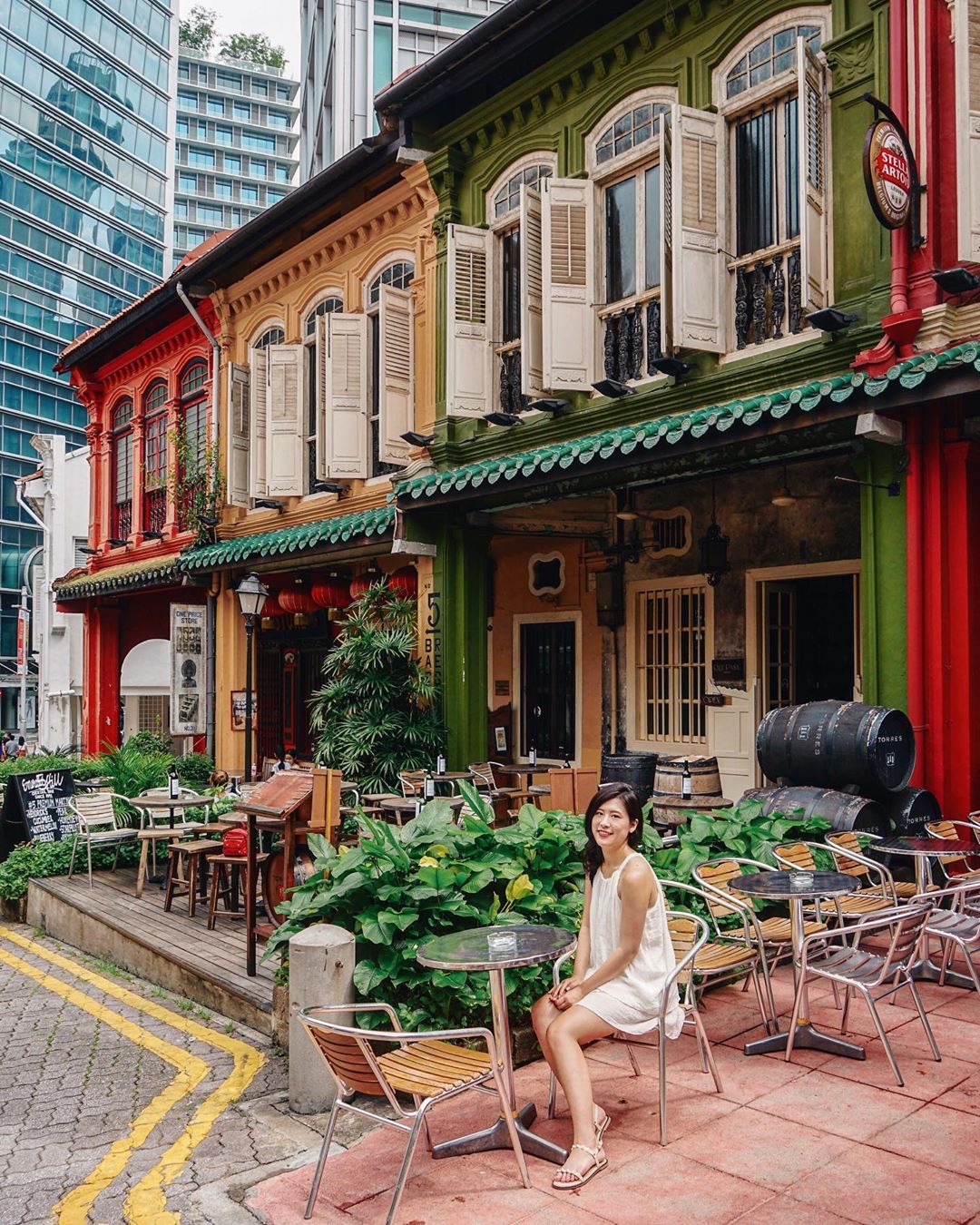 Walk a short distance away from Orchard Road and you'll find Dhoby Ghaut. This district is filled with iconic landmarks and monuments. Familiarize yourself with Singapore's history and culture through these significant representations. Next, enter the scenes of modern Singapore in Bras Basah. Walk along the streets of Bras Basah and discover myriads of museums, mosques and temples, art galleries, hawker centers and shopping areas. Finally, take a detour from the city's hustle-bustle life and go for an off-the-beaten-track to the neighbourhood of Bugis. Have a stop at Bugis Street - where 600 shops and stalls resides - and explore the multicultural diversity of the local community.
Recommended time spend: 3-4 hours
Haw Par Villa
Wandering around the main district areas is quite fulfilling enough. However, if you want to end your final day in you Singapore itinerary on a high note, walk the road less travelled by and explore the afterlife by joining a Haw Par Villa night tour!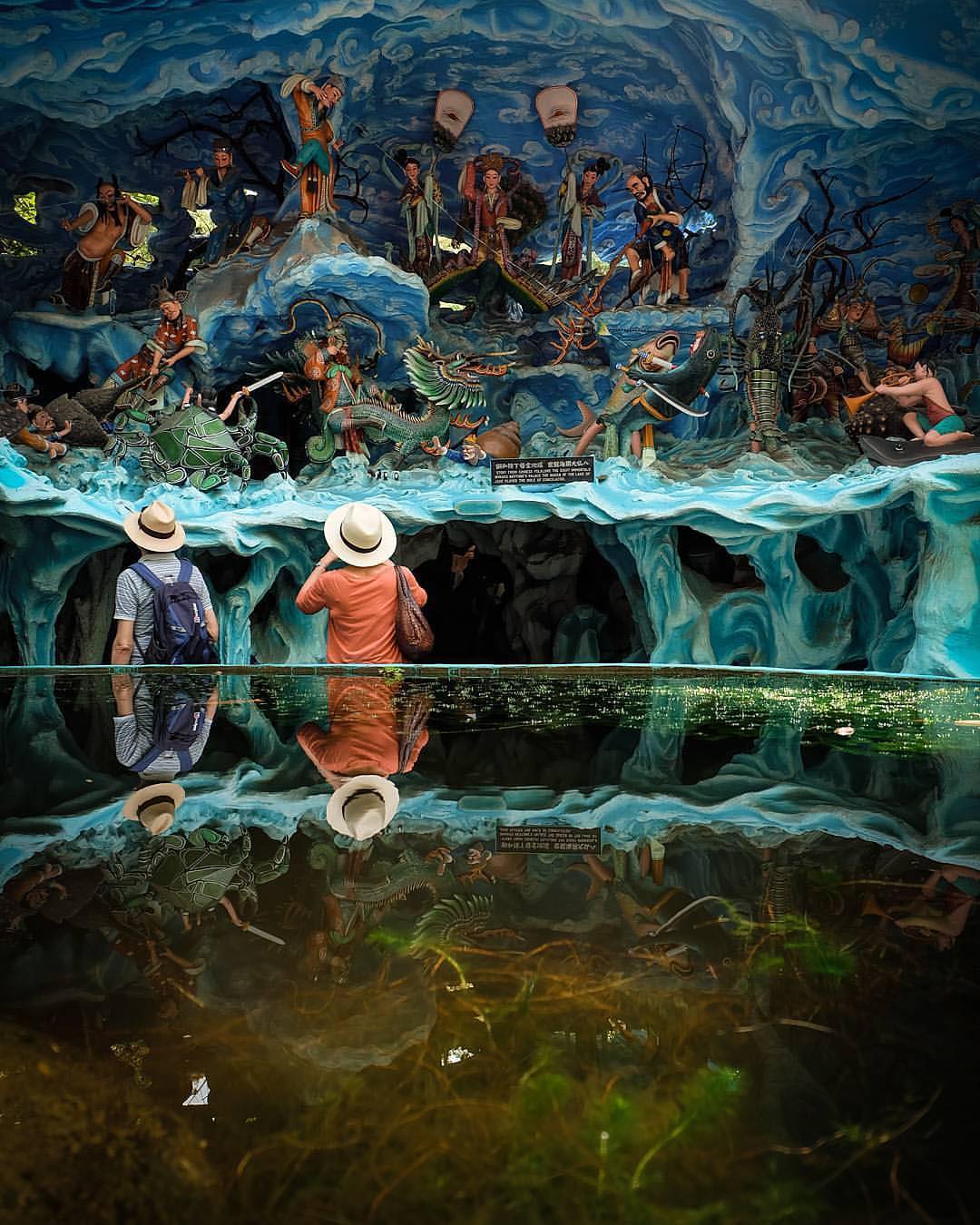 This Asian cultural park is a repository of Chinese folklore, legends and myths. Be a bold seeker of knowledge - join in the night trip to Haw Par Villa and delve into an other-worldly experience with the Ten Courts of Hell. Just make sure you're mentally prepared! The journey is filled with graphic exhibitions not suitable for the faint of heart!
Recommended time spend: 1-2 hours
Singapore essential travel tips from Local Insider
Although Singapore is a relatively small country/city and most major attractions are situated closely together. Therefore, if you want to go further beyond what's in most guide books, you should be prepared to travel far. Most areas are easily within reach via their high-functioning public transport system - either MRT or buses. Both methods of transportation are fairly affordable, but take some time to go from one spot to another. You can grab a car to save time, either through ride-hailing transport services or traditional taxis.
Regarding mobile and wireless connectivity, you can either rent a pocket wifi at Singapore Changi Airport. You can also purchase a prepaid SIM card in advance from local telecommunications companies such as M1, Singtel or Starhub. Singapore offers free public wifi for citizens in major attractions areas or shopping malls, although it can be unstable at times.
All in all, Singapore is a wonderful travel destination, with even more astonishing sites and exciting activities than you could ever imagine! We hope our 3-day Singapore itinerary has given you some inspirations to explore this lovely city on your own. Bon voyage!
If you enjoyed reading this article and would like some more fun info about what to see, do, and eat in Singapore, follow us at our Local Insider