You dream escape: The paradise of Port Douglas
Port Douglas is a little beach town in the Tropical North Queensland of Australia. It's a gateway to both rainforest and reef on Queensland's Far North Coast. You can say that this town has it all, from great food to a great view. All those things combine to make Port Douglas an irresistible tropical getaway. If you don't have the time, this place can also serve as a day trip destination from Cairns. On our guide today, I will show you the ins and outs of Port Douglas,hopefully making your trip that much better!
How to get there
If you're staying in Sydney, it's just a short flight to Cairns and you can start your trip there.  Once you're in Cairns, you can either rent a car or book a shuttle ticket. It's just a 1-hour drive to get to Port Douglas. On the trip, you can get a great scenic view of the ocean.Read more: 20 Best Day Trips from Cairns
What to do
Port Douglas is famous as the Australian spa town. There are great restaurants that you can enjoy, countless spas for you to relax, and the beach; great for anyone who just wants to grab a drink and relax under a palm tree. Although you may want to spend the whole day at the beach (and I wouldn't blame you), there's a plethora of other great activities here to experience for yourself and make memories of!
Enjoy the food of Port Douglas
Well, you can't go explore the town and attractions nearby Port Douglas on an empty stomach, can you? So I highly recommend you enjoy the various restaurant and cafes in Port Douglas. For breakfast, there's the Little Larder Café on 487/40 Macrossan St. Their menu is filled with fresh and tasty food and the menu doesn't break the bank either. Cafe Fresq on Cnr Grant & Macrossan Streets is also a great choice for breakfast and lunch. They're always full, but if you get a table, you will surely understand why. They have a wide variety of breakfast and lunch options, and most tourists recommend the pancakes here.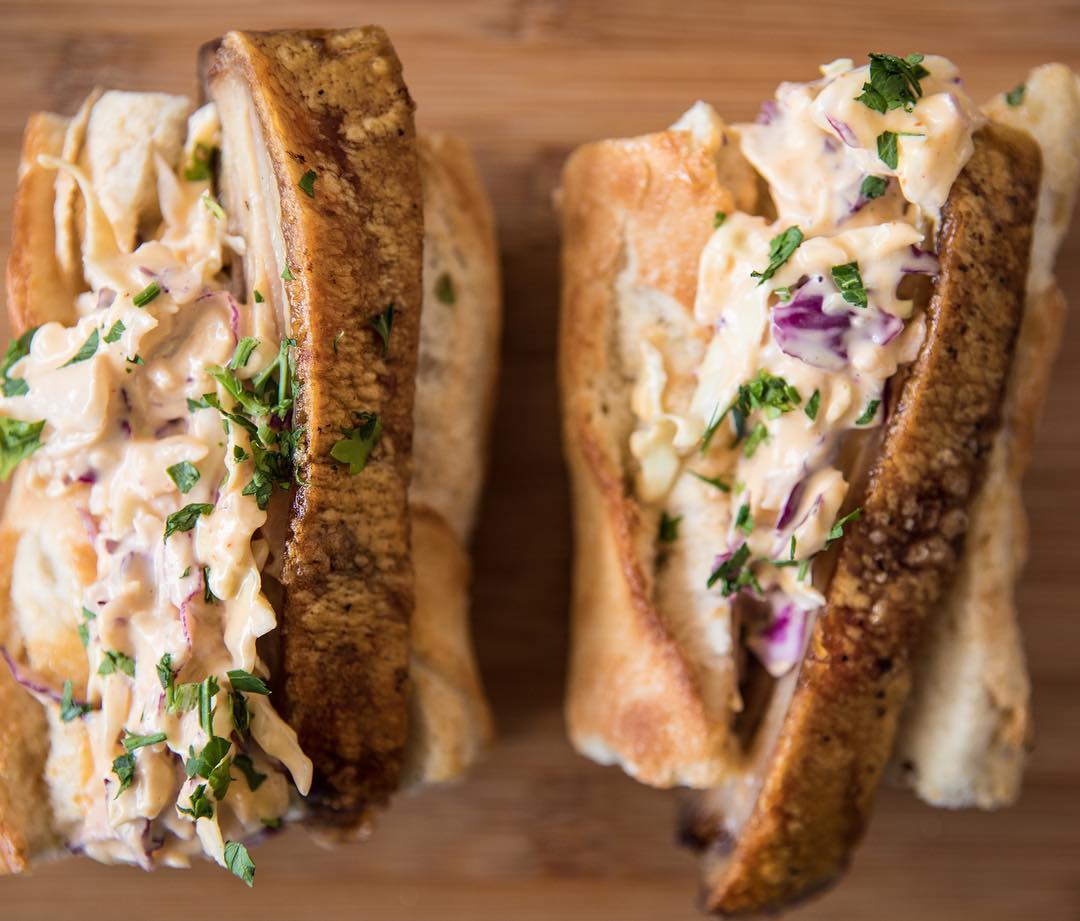 If you're looking for more options for lunch and dinner, don't worry, Port Douglas has got your back. Try Mocka's Pies on 9/34 Grant St: they have a wide array of famous pies including the ordinary like beef or vegetarian, and if you're feeling adventurous, kangaroo or crocodile. Salsa Bar and Grill on 26 Wharf St is also a great choice for lunch or dinner. This restaurant was seen by many as the hidden jewel of Port Douglas. They offer a variety of dishes on their menu, from savory to vegetarian. Their food is always fresh and their service is always on point.For those who want to eat healthily, Salsa Bar and Grill on 26 Wharf St is the place for you. Hidden away in a shopping center, this is the perfect place for a cheap and healthy lunch. Here, you can have a great number of salad choices all of which can be topped with tofu or meat, and the iced tea here is the best if you need something to help cool you down. After lunch or dinner, you can pay a visit to Barbados on 44 Wharf Street for a drink or two. This place serves the best drinks to enjoy by the water, so grab a couple of friends, get a table, order a few drinks and enjoy the sunset.
Visit Four Miles Beach
It has golden sand stretching as far as the eye can see, with crystal clear water lapping gently against the shore and a line of beautiful palm trees lining the beach. You can easily lose track of time walking on this mesmerizing beach with its gentle curve; after all, Port Douglas is still a tropical paradise. This beach is also the perfect choice for locals looking for an escape from the daily grind. It's also a romantic place for couples, you can walk the beach and watch the sun as it rises or sets.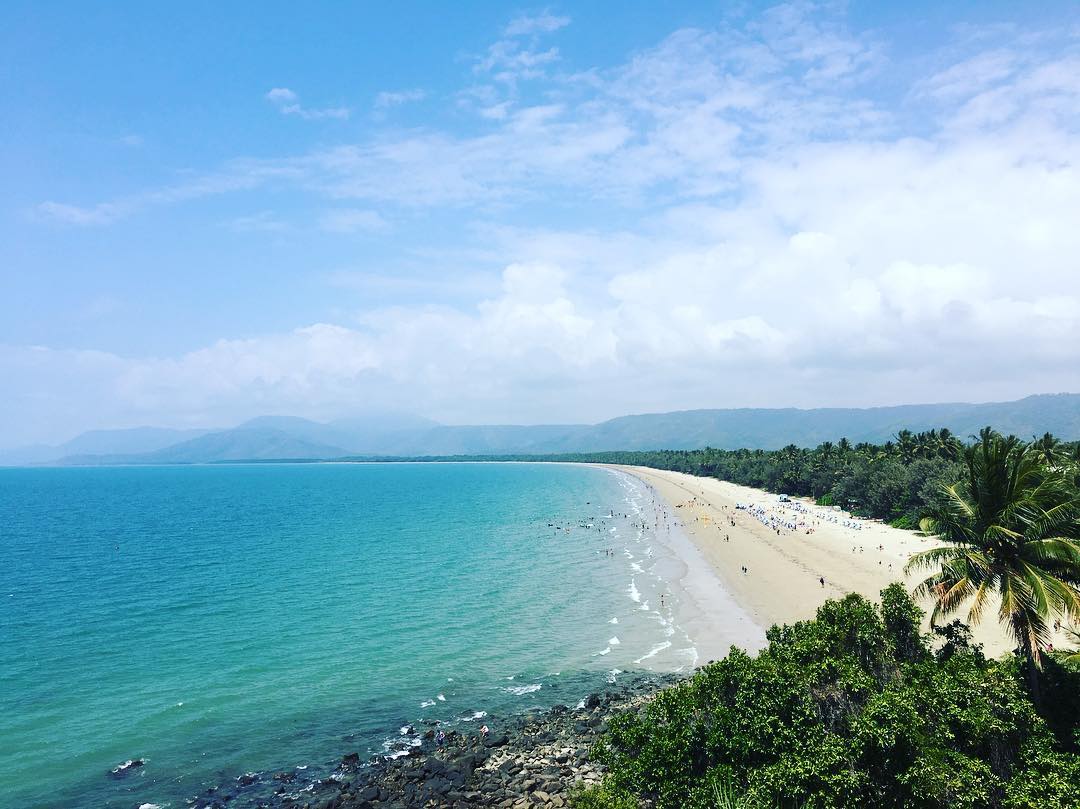 For tourists, the beach is great for swimming, sunbathing and relaxing under the palm trees. Anyone visiting the Four Miles Beach will surely find it very hard to leave. Travelers usually make the most of their time here. Some even stay here after the sun has come down. You can also take a short hike to the Four Miles Beach lookout for a great view of the shoreline.At the north end of the beach, you can find an area that is filled with rocks. When the tide splashes over the smooth rocks, it creates a little pool. It's perfect for children to play and explore. Those rocks are also great if you want to dry your towel or sunbathe or just simply enjoy the view. One of the other great activities here at the beach is kitesurfing, especially because it's one of Tropical North Queensland's premier kitesurfing locations. The conditions at Four Mile Beach make it a prime location for both advanced and amateur kitesurfers.
Daintree Forrest exploration
It's one of the World's oldest rainforests and with its ancient beauty, it has attracted a countless number of tourists. At Daintree Forest, you can trek through the jungle and discover plants and animals found nowhere else on the planet. It's just a short 1-hour drive from Port Douglas, and on the way, you can enjoy the breathtaking view of the reef. Once you're there, you can start by a little tour to know the place better, starting at the Daintree Discovery Centre where you'll get the chance to learn more about the origin of the forest before you head out to the aerial walkways and viewing platforms. They allow you to explore all levels of the rainforest up close, from the forest floor to the upper part. Check out Daintree National Park Day Tour from Port Douglas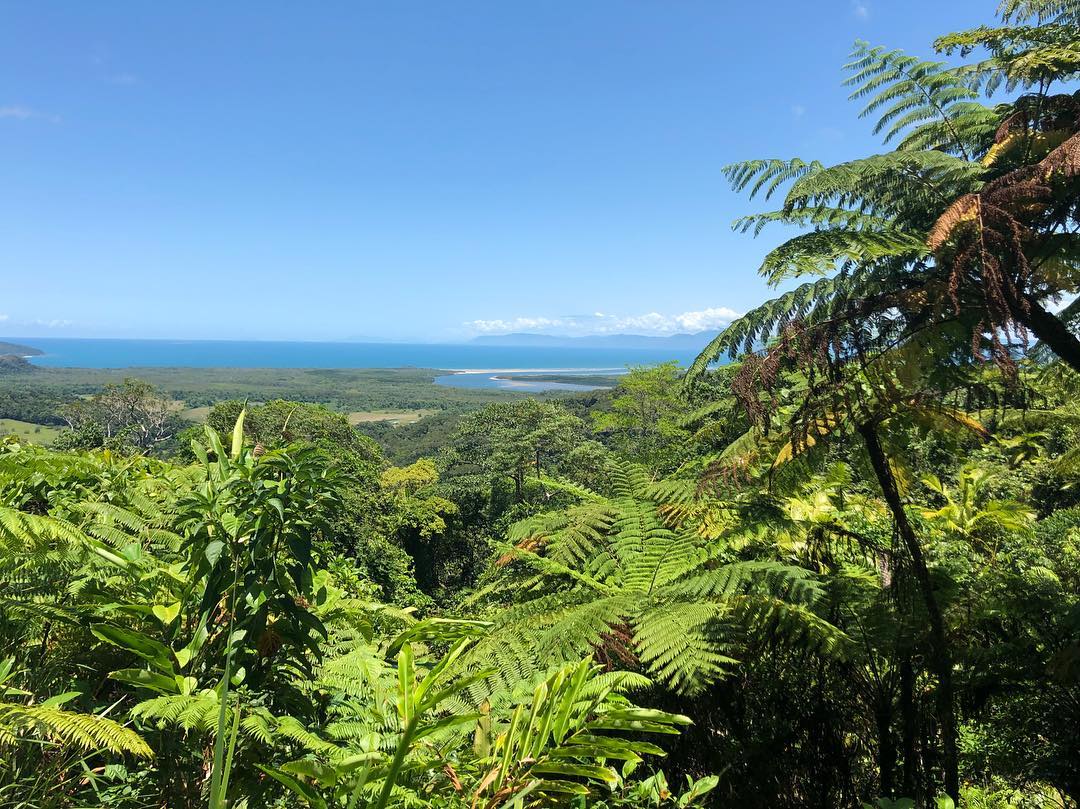 If you're looking for a more action-packed activity, then cruising the Daintree river might be an option for you, where you'll get the chance to look for saltwater crocodiles. There are several choices of tours for you to choose from. From a one hour cruise to half day cruise, you can choose the one that fits you best. This activity is an awesome way to see and take pictures of the forest at close range. Another activity for people who enjoy the action is zip-lining through the canopy, where you'll enjoy a bird's eye view of the forest while gliding through different levels of the canopy.And if you're looking for a more culture-oriented activity, then try the walk with the Aboriginal. The Aboriginal Kuku Yalanji people offer various authentic guide tours of the Mossman Gorge. This activity is definitely a must for anyone who visits the forest. One of those tours is the Ngadiku Dreamtime Walk. It includes a smoking ceremony with historical and cultural insights. After that, you can have spears throwing lessons. You can also learn how the Kuku Yalanji people create and find food, medicine, and shelter in the forest, and at the end of the tour, you can enjoy bush tea and damper (a form of Australian bread).
Visit St Mary's by the Sea
St Mary's by the Sea is a heritage-listed church on Wharf Street, Port Douglas. After a cyclone destroyed a Roman Catholic church at Port Douglas. St Mary's by the Sea was constructed in 1914 to replace it. People formerly know it as St Mary's Roman Catholic Church. On October 21st, 1992, its name was added in the Queensland Heritage Register, and it has become one of the more famous attractions in Port Douglas. It's also one of the most romantic and famous places to get married.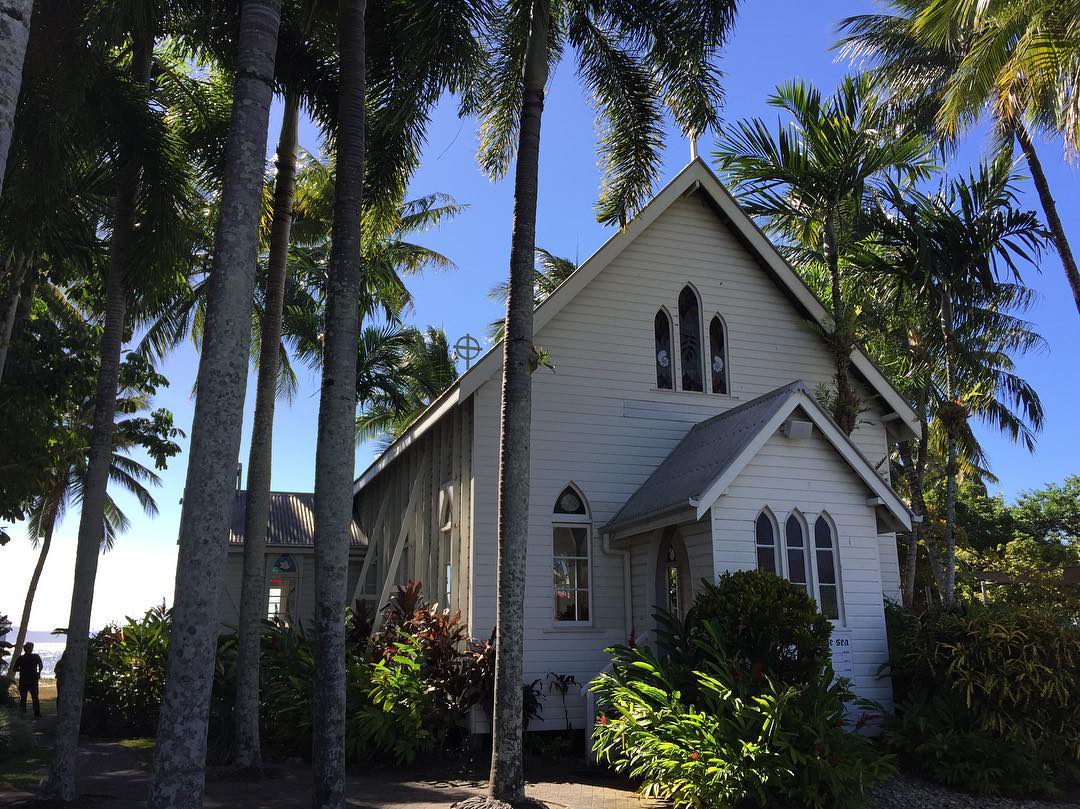 The church is small with Gothic-style timber exterior, situated on the foreshore at Wharf Street near the road leading to Pier 319. It has a timber-framed structure with exposed exterior set on low timber stumps with a steeply pitched gabled roof. It's rectangular with a vestry off the rear corner and a small central porch at the front. On the side, it's decorated with lancet windows. The front porch also has a gabled roof clad in corrugated iron. The side walls are braced by simple timber buttresses. Internally, the ceiling is unlined and three lancet-shaped timber archways separate the sanctuary from the nave.People put it on the Queensland Heritage Register for many reasons. It's extremely important in demonstrating the evolution or pattern of Queensland's history. The church is deeply associated with the early development of the Port Douglas district. It also demonstrates the principal characteristics of a particular class of cultural places. It's a good example of a church built to meet the needs of a small community in a remote area. And last but not least, it has a strong connection with a community or group for cultural or spiritual reasons. Overall, this building has so much value both cultural and spiritual for the people of Port Douglas. If you're in Port Douglas, definitely pay a visit to this building.
Explore the Great Barrier Reef
With its natural beauty and marine diversity, the Great Barrier Reef (GBR) is one of the world's seven natural wonders. The GBR is also an extremely famous tourist destination in Australia, and if you're in Port Douglas, it's right there waiting for you to explore it! There are so many Great Barrier Reef tours in Port Douglas reef tours to explore, so it's best if you do some research before booking the tour. There are boat tours to visit the islands scattered across the GBR and there are also tours that focus on exploring what's under the ocean surface. No matter which tours you choose, prepare to have a grand adventure in the GBR.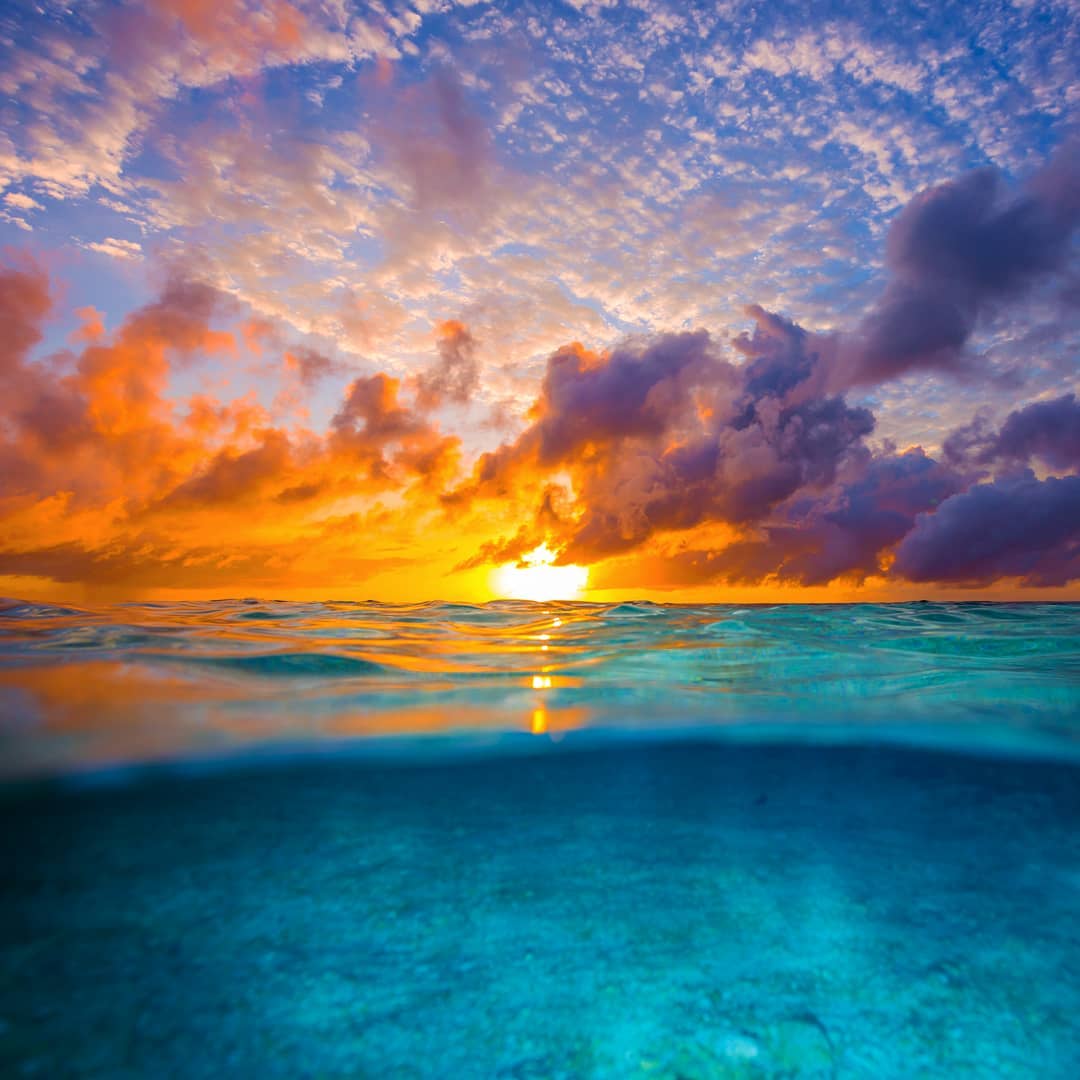 Port Douglas is just 30 nautical miles from the best snorkeling and diving spots on the GBR. Thus, making Port Douglas the best place to start exploring the GBR. It has over 3,000 individual coral reefs for you to explore. Once underwater, you can explore corals that look like they come straight from a sci-fi movie. You can also observe the fish swimming around, tending to their daily business. Among the fish, the Maori Wrasse is famous among divers with their dog-like personality. Taking selfies and pictures with them is highly recommended.
Relax at various spas
As previously mentioned, Port Douglas is the spa capital of Tropical North Queensland, housing some of the best day spas and resort spas in the world. It'd be a shame if you came by and didn't pay a trip to a spa! And after all those adventures, unwind and step into a spa, allowing all the aches, pain, and stress to disappear. At any spa, you can submerge yourself in an aromatherapy bath or get massaged from head to toe.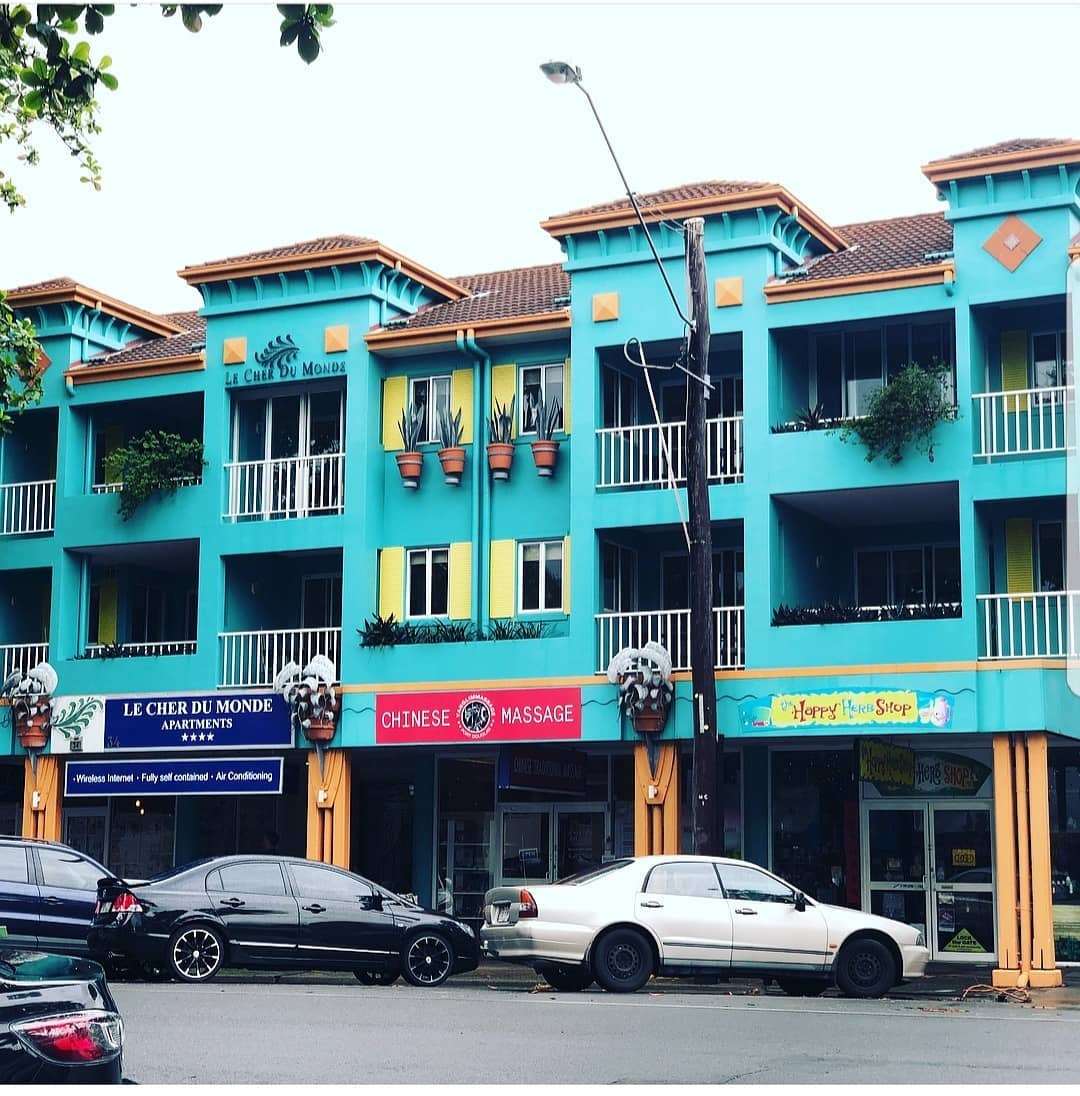 There's always something in Port Douglas for you to relax. For something new, you can try Kodo Gubbera Hot Stone treatment. This method was inspired by Australia's indigenous people. During the treatment, the therapist will place 120,000 million-year-old warm primordial rocks all over your body. Which can help your body re-align the energy flow and harmonize the mind, body, and spirit.