Why you should travel to Australia once in your lifetime
With the world turning its gaze to more exotic experiences in countries like Vietnam, Thailand, and Cambodia, conventional tourism hotspots seem neglected. However, the 'Land Down Under' (Australia, of course!) has everything you could want from a holiday destination. The unbound wilderness, pristine beaches, and cosmopolitan cities are what continue to attract visitors year after year. If you still need convincing, here's why you should visit Australia once in your life.Although there are many reasons that inspire you make a travel to Australia, almost all of them relate to the country's natural splendor, local delicacies, and laid-back Aussie way of life.
1. The natural splendor of Australia
a. Introduction to Australia
Despite being part of the world's smallest continent, Australia is among the largest countries in the world. With a size of 7,692,024 square kilometers, it constitutes 5% of the world's land mass. In fact, Australia is the sixth largest country in the world after Russia, Canada, China, the USA, and Brazil. Australia is a gigantic island, overlooking the Indian Ocean from its western half, and the Coral Sea and the Pacific from its north-east and south-east corners.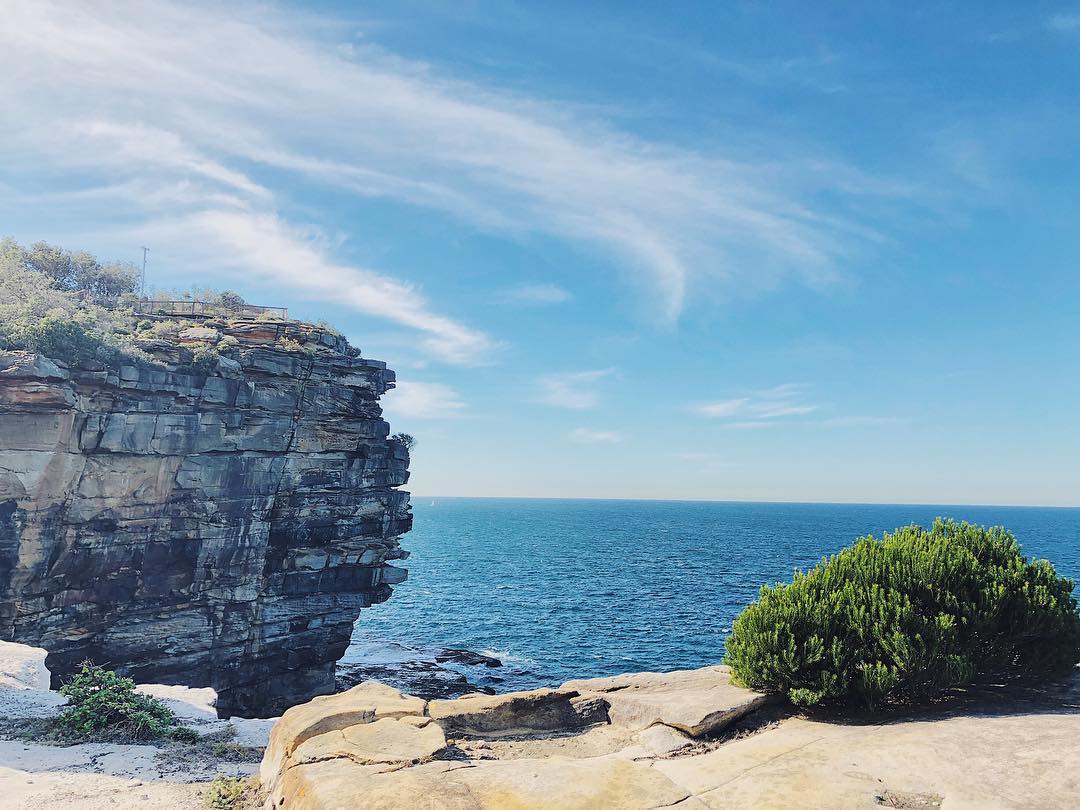 If there is an antonym for a 'landlocked country', the land Down Under will be a perfect depiction of it on a massive scale. Australia itself is, in actuality, one giant island, overlooking the Indian Ocean from its Western half while the Coral Sea and the Pacific Ocean hug its North East and South East corners respectively.
b. Australia as a maritime paradise
In terms of nature, it would be an understatement to say Australia is blessed. According to The World Factbook, Australia has the sixth longest coastline in the world, boasting as many as 11,000 pristine beaches. If that weren't enough, there are a staggering 8,222 smaller islands scattered along the national coastline. The most famous is the Whitsundays, a cluster of 74 islands located within the Great Barrier Reef Marine Park. The largest is Whitsunday Island, home to Whitehaven Beach. What is unique about Whitehaven (apart from its breathtaking scenery) is its sand. Due to the high pure silica content, Whitehaven's beaches are bright white and retain no heat, making them a pleasure to walk along barefoot.
The pristine Whitehaven Beach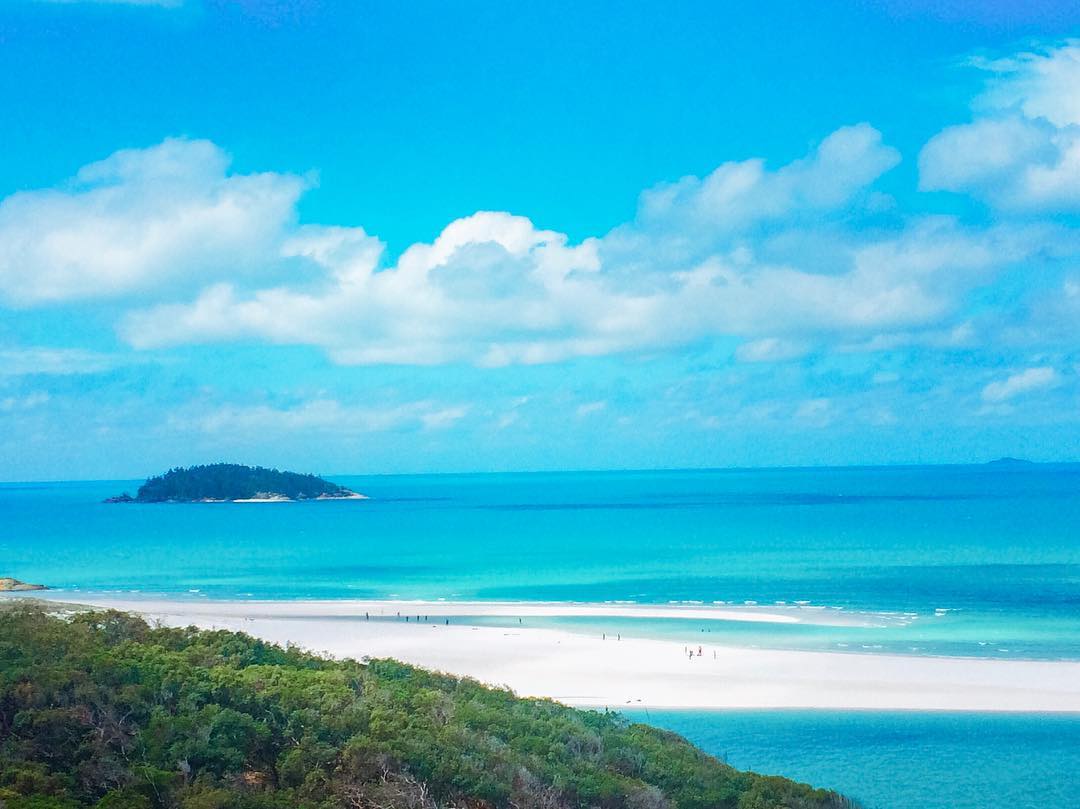 The most famous is the Whitsundays, a cluster of 74 islands located within the Great Barrier Reef Marine Park. The largest is Whitsunday Island, home to Whitehaven Beach. What is unique about Whitehaven (apart from its breathtaking scenery) is its sand. Due to the high pure silica content, Whitehaven's beaches are bright white and retain no heat, making them a pleasure to walk along barefoot.
The whitest sand at Hyam Beach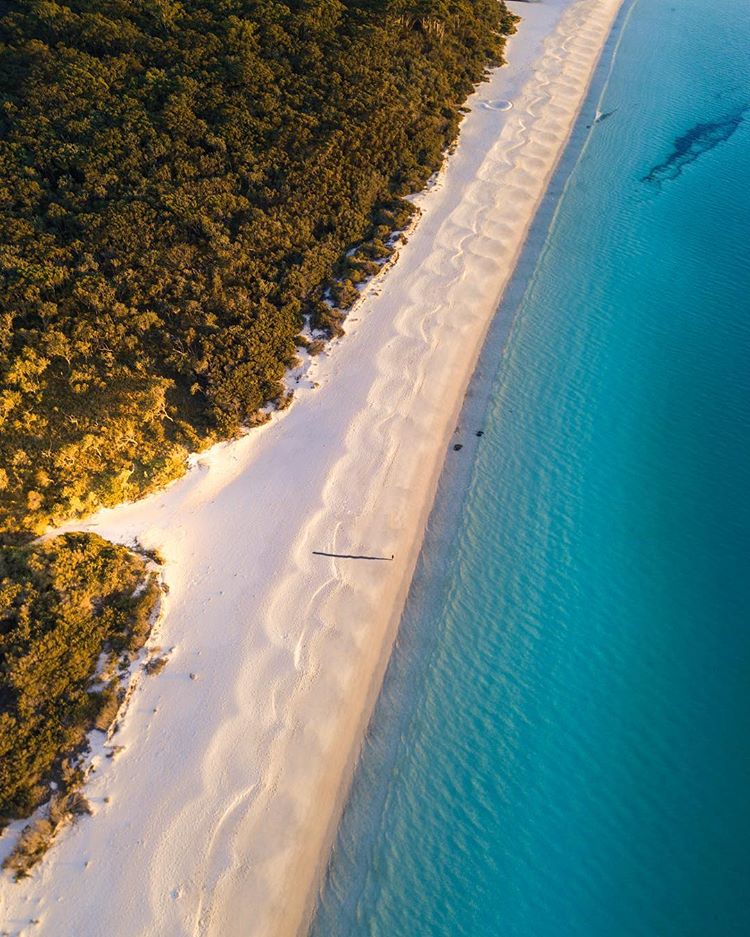 Fancy an even brighter color of sand? Travel to Hyam Beach to feast your eyes on the world's brightest sand. This beach lies south of Jervis Bay in New South Wales and is deemed by the Guinness World Records to have the whitest sand in the world. What's more, Hyam Beach is also known for whale watching - so be on the lookout for majestic marine creatures!
The Great Barrier Reef - the largest organism-built structure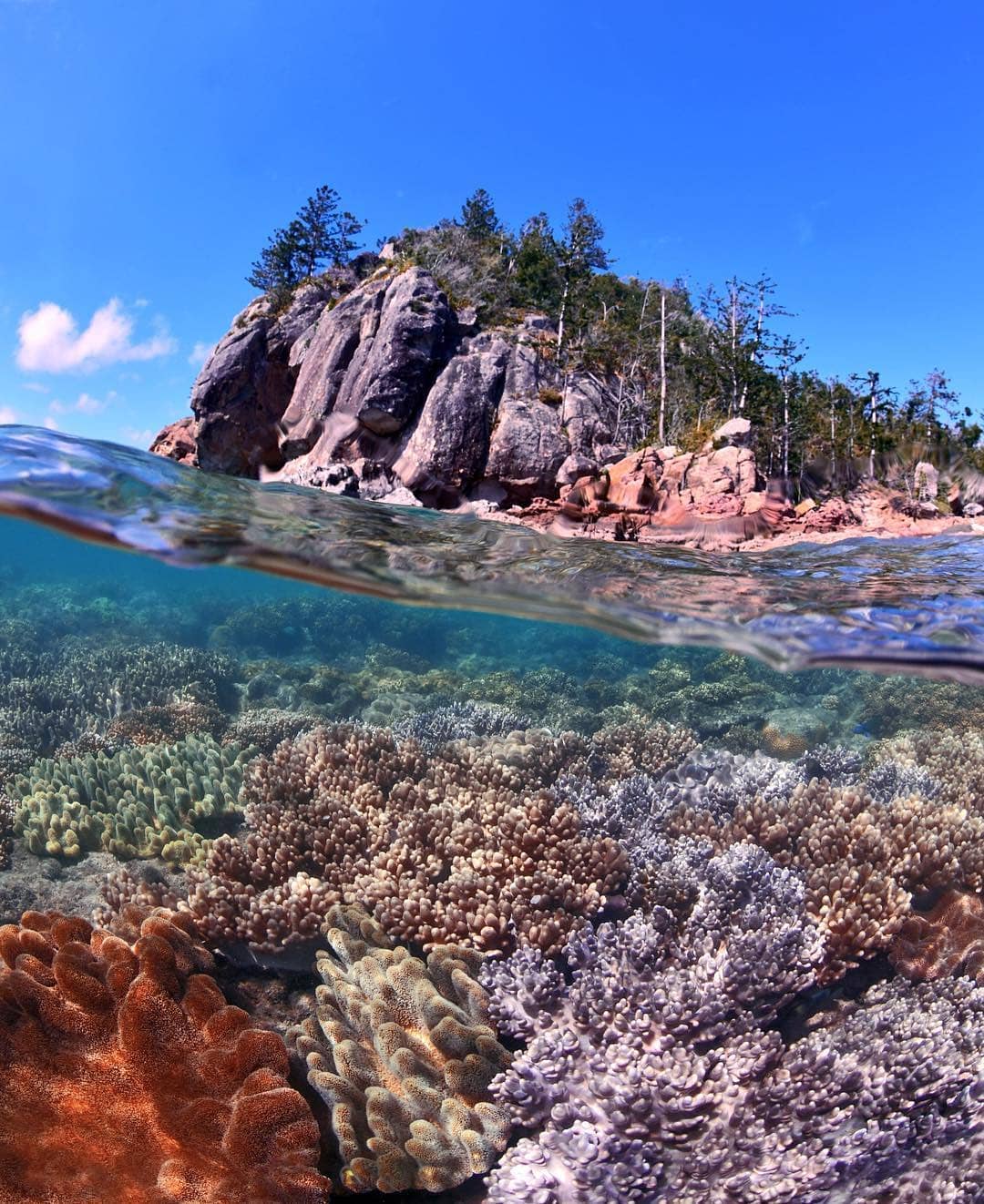 Then there's the Great Barrier Reef, consisting of 2,900 individual reefs and occupying a span of 344,400 square kilometers. Spread across 900 islands off the coast of Queensland, the sheer size of the Great Barrier Reef is attributed to billions of coral polyps. It's the biggest structure ever constructed by living organisms and is even visible from outer space!
Fraser Island, the largest sand island in the world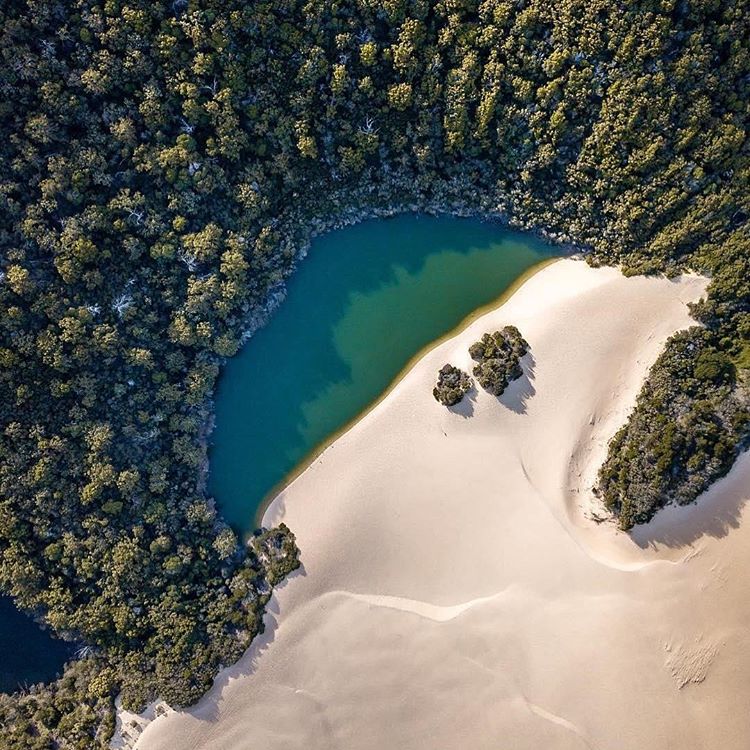 Rivaling the Whitsunday's popularity, Fraser Island is the largest sand island in the world. The island is named Fraser because of its association with the Fraser Coast Region. What Fraser lacks in great beaches (when compared to the Whitsundays and Hyam), it makes up for with rainforests, eucalyptus woodlands, mangroves, and exquisite swimming lakes.
c. The great Australian Outback
Exotic critters of Australia
The number of islands makes Australia a maritime wonderland, yet the country's vast expanse of inland wilderness is also something to behold. It might seem undesirable to be cut off from the rest of the world but that's not the case for Australia. The Land Down Under yields much from its isolation, most notably its unique flora and fauna. Australia is home to exotic critters such as kangaroos, koalas, and the world's only egg-laying mammals, the platypus and echidna.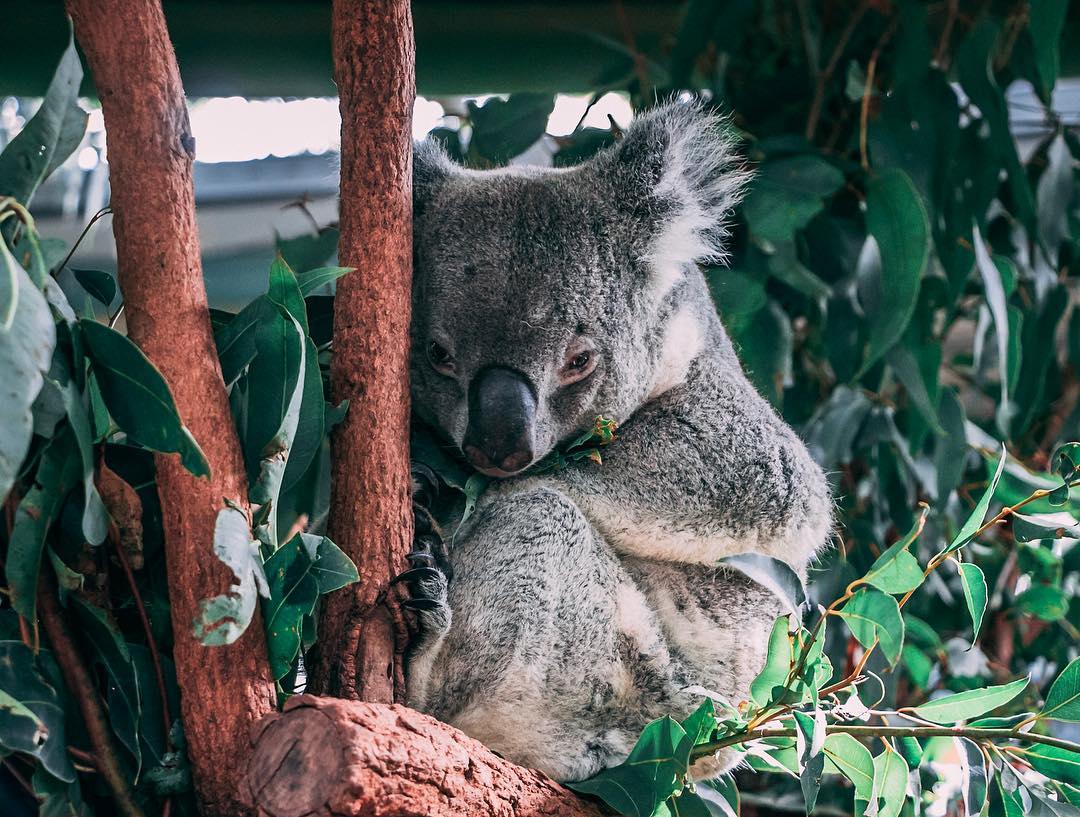 The diverse landscapes of Australia
Following the federal form of government means that the country is divided into many states. What's even more intriguing is that, due to the country's overall dimension, each state has its own topographical features, creating differences in landscape. Knowing this, it would probably make more sense that there are currently 500 dedicated national parks. Therefore, what you should definitely not be afraid of in Australia is the lack of places to explore. Instead, worry about the time you have to explore.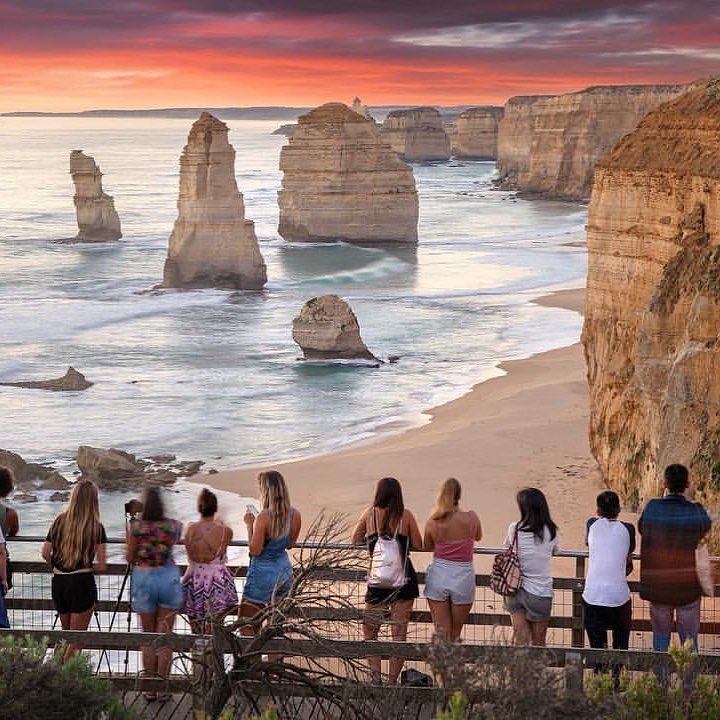 Some of the most recognizable landmarks in the Australian wilderness are Augustus Mountain, Uluru, Bungle Bungles and the various other rock formations throughout the country. In addition, you can expect to find mesmerizing waterfalls such as Mackenzie Falls and the equally stunning examples in Kakadu and Litchfield National Parks. The magic of the great Australian outback doesn't stop there, however. Visitors can spy enchanting lakes such as Lake McKenzie with its radiant blue water, and volcanic Lake Eacham which resides in the middle of the lush rainforest in Crater Lakes National Park. Lake Hillier is also popular for its peculiarly pink body of water.
Mount Augustus - Burringurrah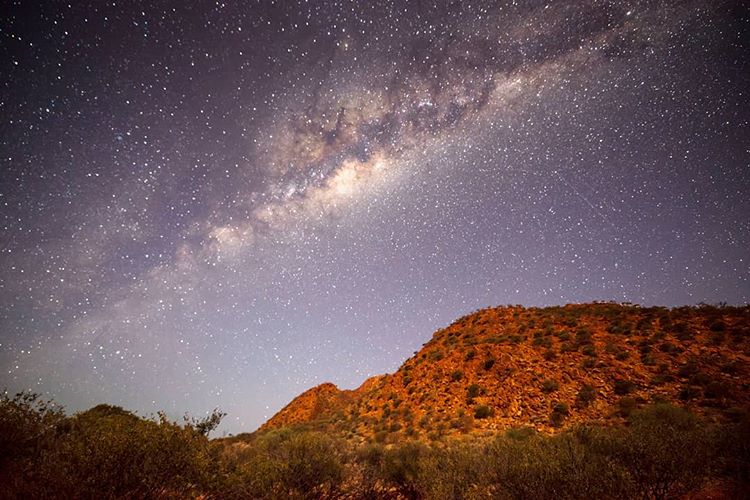 What is known as Mount Augustus to us, holds great spiritual importance to the local Wadjari Aboriginal people and is known as Burringurrah. Residing inside the national park of the same name, this 'island mountain' dominates the skyline with its imposing height of approximately 860 meters. The 49-kilometer loop around the mountain grants access to all the visitor sites, as well as a variety of walk trails to follow. All of these can easily be fitted into a road trip.
Ayers Rock - Uluru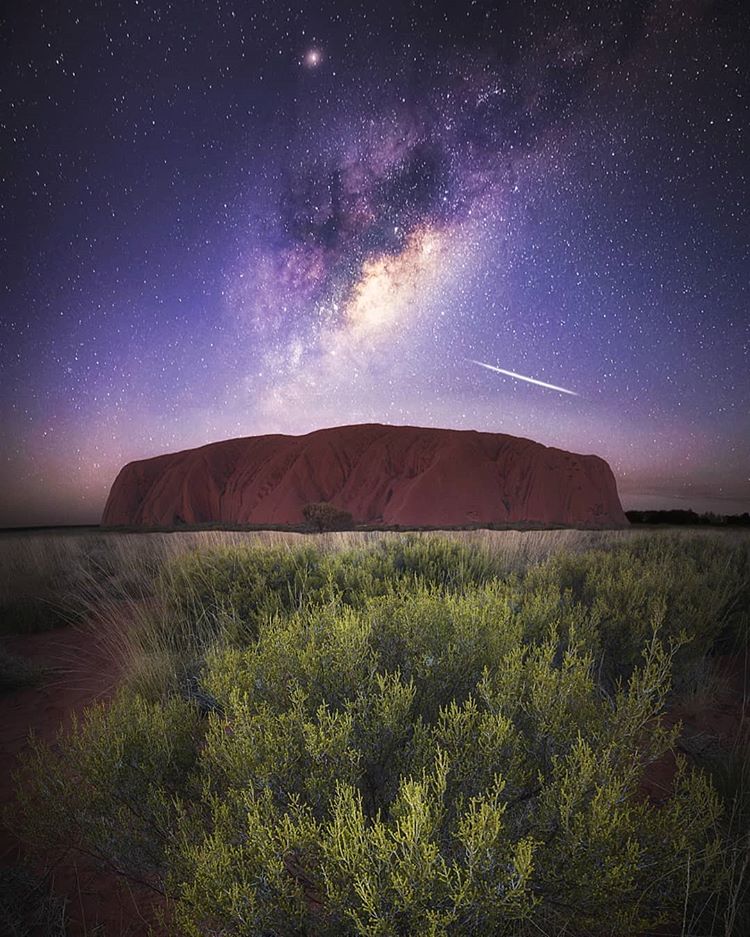 Many sources dub Mount Augustus 'the largest rock in the world' but in reality, that title belongs to Uluru. It's a true monolith and totally devoid of all plantlife. Ayers Rock, or Uluru to the Aboriginal people of the area (the Anangu Pitjantjatjara), is a sandstone formation that stands 348 meters high in central Australia. Uluru is at its most mesmerizing during dawn and sunset, when its color changes accordingly.
Lake Eyre – the lowest geographical point in Australia
The above two landmarks are both of jaw-dropping height, making them a complete contrast to our next attraction, Lake Eyre. The largest saltwater lake in Australia is the lowest recorded point in the country. The lake, known for its vibrant blue water, was named after Edward John Eyre, the first European to set eyes on it in 1840. Its native name is Kati Thanda.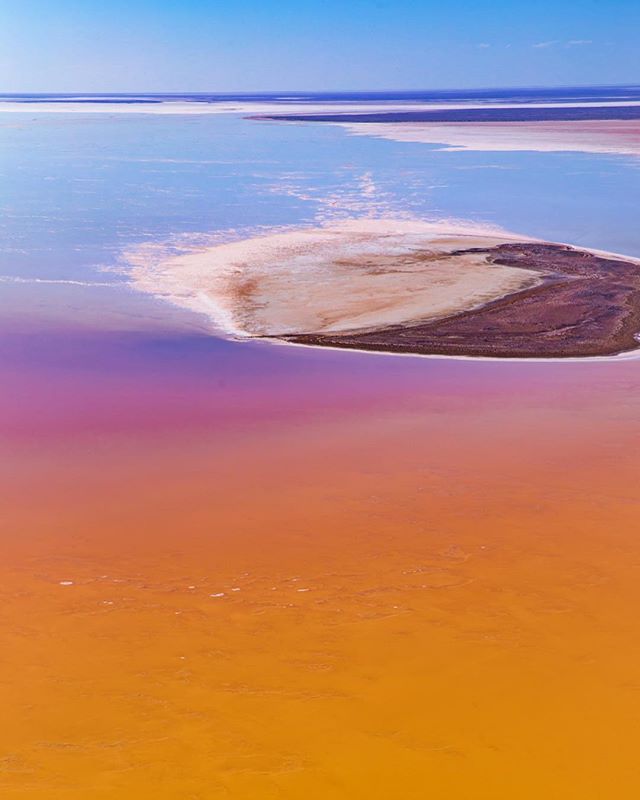 Lake Hillier – Australia's one of kind pink lake
As mentioned above, Australia is home to a pink lake. This is none other than Lake Hillier. Thanks to the high concentration of algae, Lake Hillier boasts the bright color of a flamingo. A narrow sand dune separates the pink water from the northern coast of Middle Island, making the difference in water color even more striking.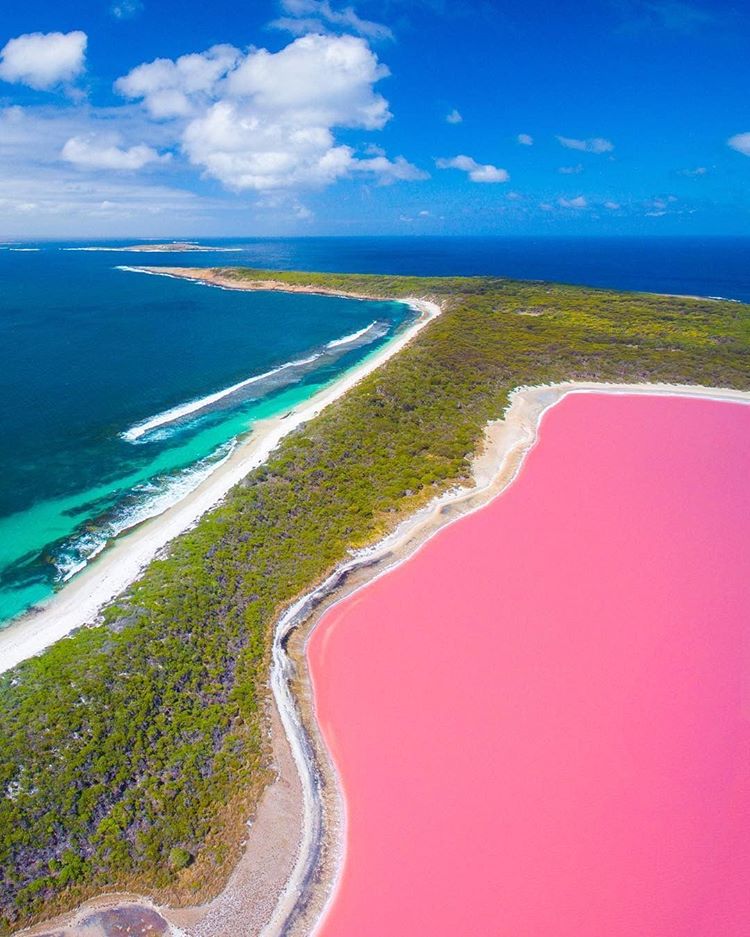 2. The Aussie lifestyle
Perhaps even more fascinating than the wilderness is the Australian way of life. Australians are known for their friendliness, distinctive accent, and laid-back attitude.
Experience Australian English
Like America, Australia was colonized by the British, meaning that English became the national language. However, Australians have developed their own dialect, using various phrases and slangs. They love to abbreviate words which you'll notice during your trip. Some common Aussie abbreviations to get you started include 'brekky' (breakfast) 'arvo' (afternoon), 'choccy bicky' (chocolate biscuit), 'Straya' (Australia), and 'Maccas' (McDonald's).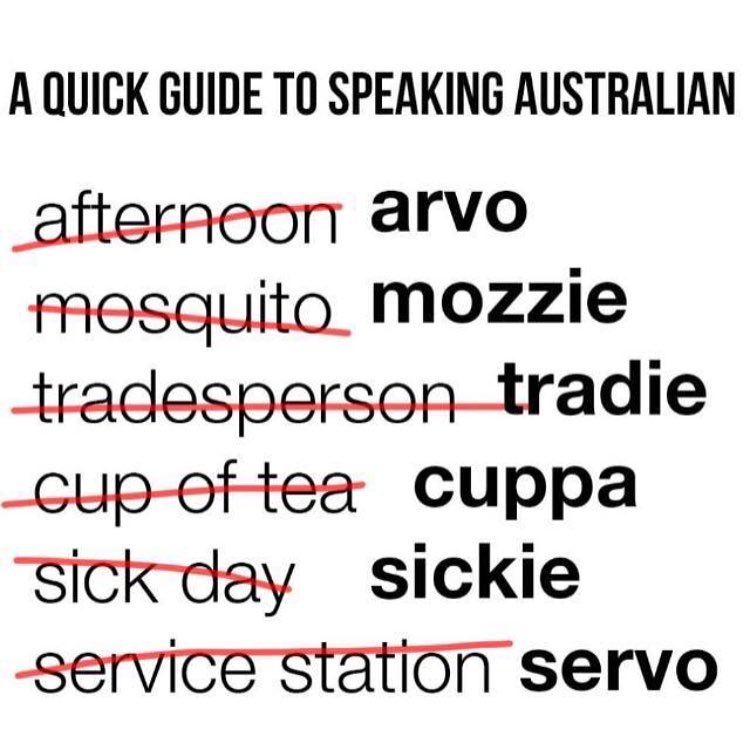 However, Australians has put their own twist on the language. Somewhat resembling Koreans in this regard, Australians love to abbreviate words and phrases. If you pay enough attention, you will know that there is already an Australian slang for, well, Australian – Aussie. Some other common Aussie slangs to get you started are 'brekky' – breakfast, 'arvo' – afternoon, 'choccy bicky' – chocolate biscuit, 'starya' – Australia, MacDonalds – 'Maccas', petrol – 'petty'. Travel to the Australia and you will question whether you are also speaking English or not.
America has the Indians, Australia has the Aboriginal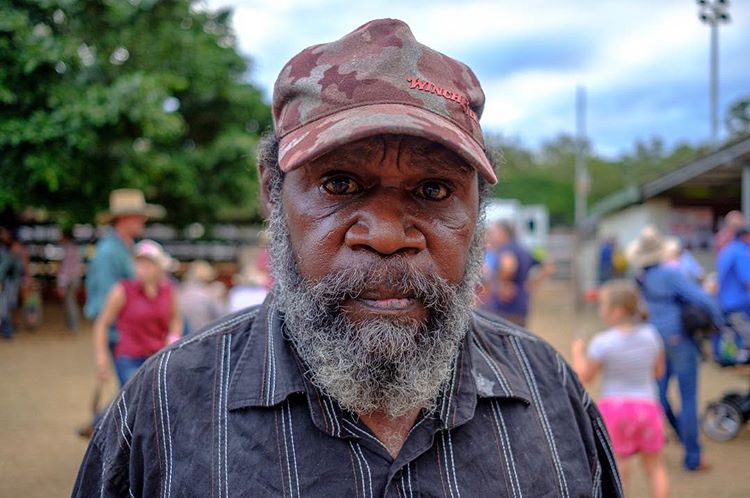 As well as being called the Land Down Under, Australia is also called 'the last of lands' because it was the last continent that European explorers set foot in. Long before their arrival (60,000 years to be exact), the native Aboriginal people settled in, and 20,000 years ago, they populated the mainland and the Tasmanian region. Today, their culture lives on and is one of many reasons you should travel to Australia. The highest concentration of Aboriginal people can be found in the Northern Territory.
Surf and ski in the same country
There seems to be something for everyone in Australia. For sporty types, Straya is a world-renowned surfing destination. Venture to the South Coast and participate in the culture, part of the lifestyle of almost 3 million surfers. Once you've worked on your tan, head over to the snowy slopes of New South Wales, Victoria and Tasmania to hone your skiing skills and experience the ski resorts. Because the major cities are situated so far apart, road trips are inevitable. These are a real treat due to the changing landscapes and promise of breathtaking natural landmarks!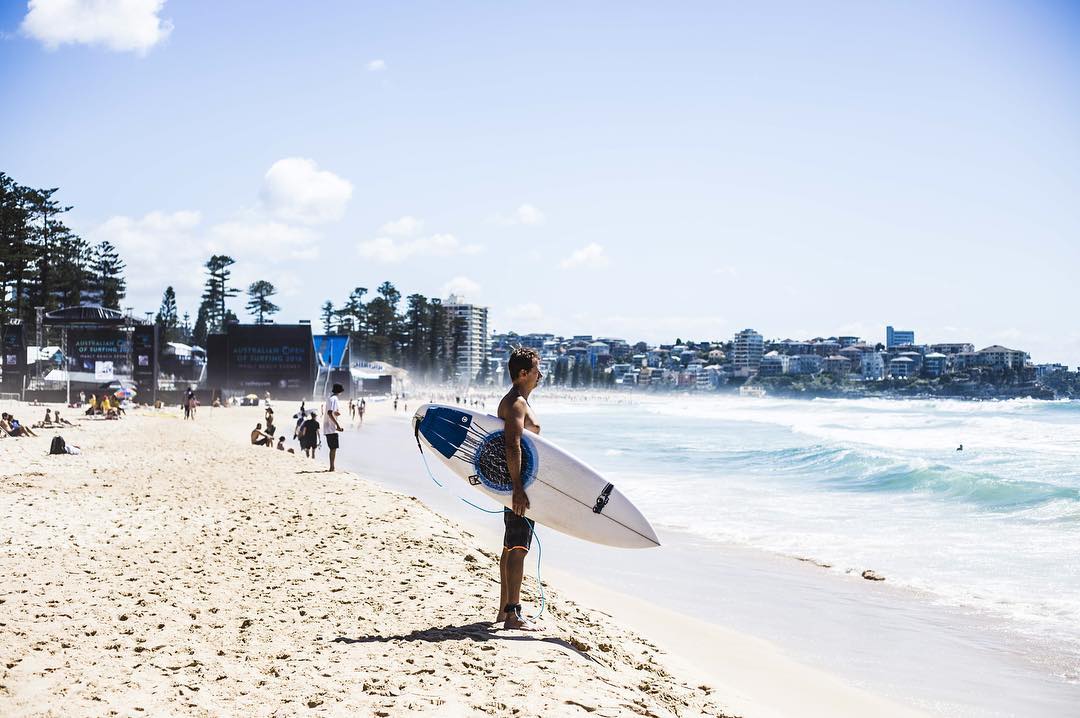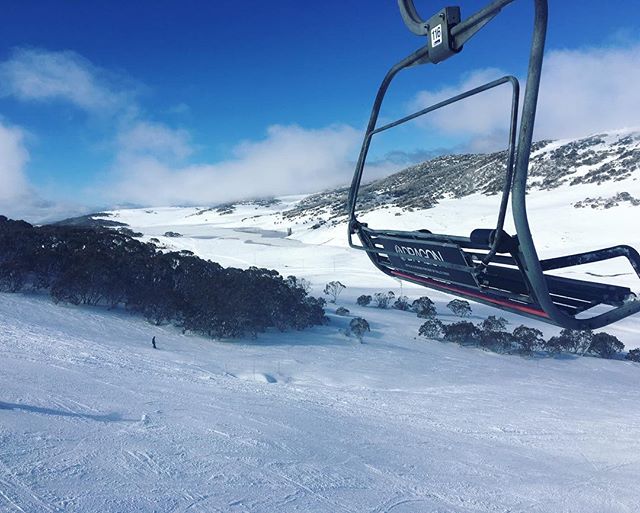 Blue Mountains - an unforgettable experience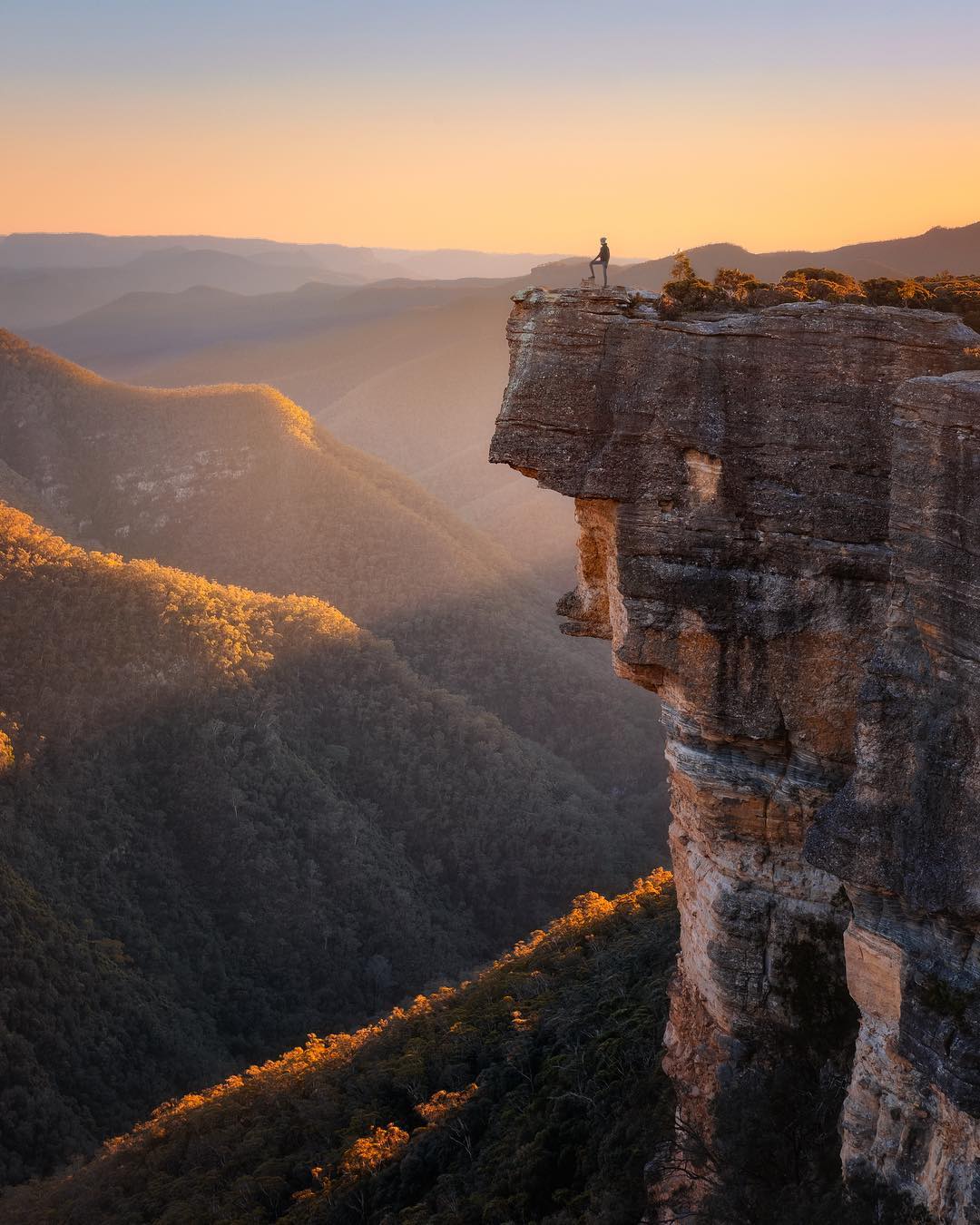 New South Wales (NSW) is known not just for its ski resorts and slopes but also for the Blue Mountains. This world-heritage region and mountain range of the same name is populated by the Darug and Gundungurra Aboriginal people. Venture here and you're guaranteed remarkable scenery and thrilling wildlife. Visit the Blue Mountains to marvel at the Three Sisters rock formation, Jamison Valley, and Katoomba Falls. Afterwards, embark on the world's steepest railway, skyway and cableway for a panoramic view of the ancient forest below. Interested? Click here for more information on our Blue Mountain tour.
The lovely weather and cities of The Land Down Under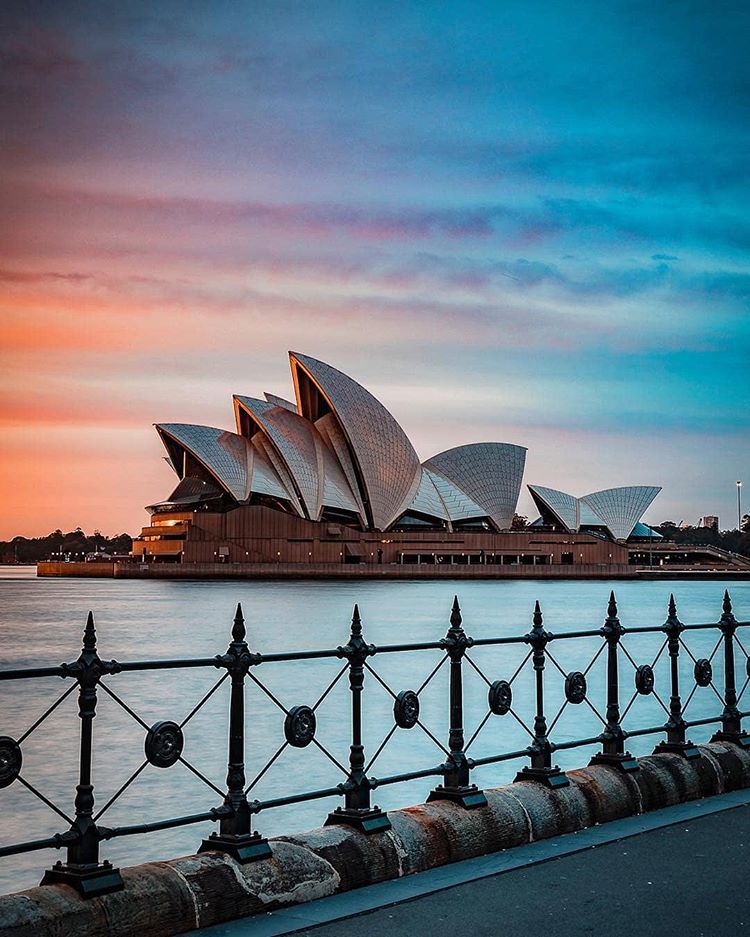 Differences in weather mean that Aussies celebrate Christmas (or 'Chrissy') in July. You can also expect to wear flip-flops all year round thanks to the favorable weather. What's even better is that Australia is paradise for backpackers with the country being ranked one of the safest places to live and study. With excellent healthcare, education, and infrastructure, Australia has some of the most liveable cities in the world, such as Melbourne and Sydney.
3. One more reason why you should travel to Australia – the food
BBQ, a great part of the Australian lifestyle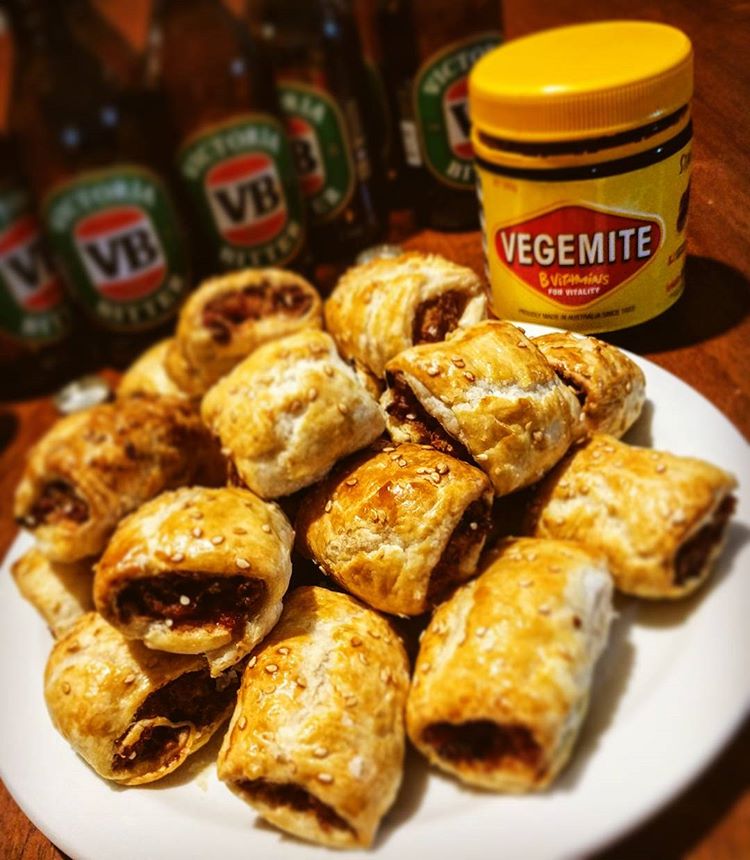 The fact that you can wear flip-flops all year round surely tells you all you need to know about the weather in Australia. As such, barbecues are a favorite form of recreation for Aussies and a big part of the culture. The biggest and most successful Australian advertising campaign featured Crocodile Dundee's star, Paul Hogan, inviting people to join him as he threw another shrimp on the 'barby' (barbecue).
Try something a bit exotic in Australia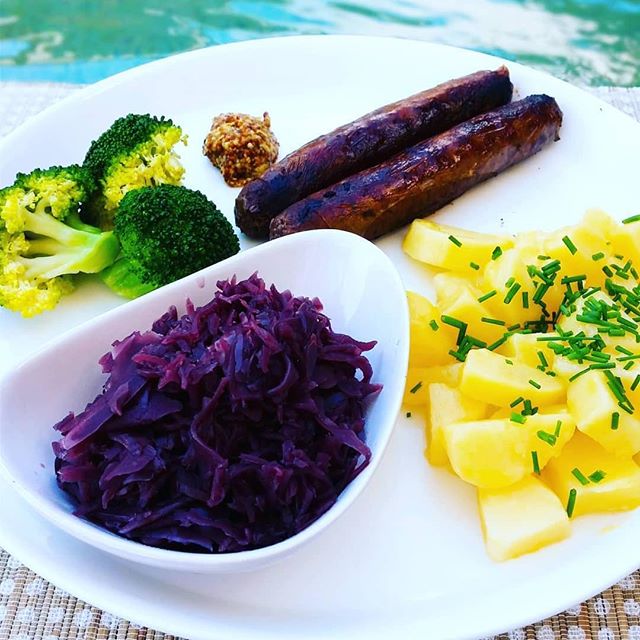 So what do Aussies put on their barbecues? It may sound surprising to us but Aussies eat their national mascot, the kangaroo. The meat is lean yet rich in protein, zinc, iron and Vitamin B. Australians also have an exotic taste for emu, crocodile, and not-so-exotic beef. Fun fact - Australia is one of the largest red meat exporters in the world.
Have yourself some 'goon'
One more reason to visit Australia? Let us introduce 'goon' or boxed wine. The majority of Australians know about goon, and many backpackers make it their mission to drink it on a daily basis. Invented by Thomas Angove in 1965, goon is a cheap drink that can be enjoyed mixed or chilled. What's unique about goon is that it comes in a plastic bag inside a carton box. A popular game called 'Slap the Goon' is played where drinkers slap the bag to improve the taste.
Sample Australia's iconic treats, Nutella, Vegemite and Tim Tam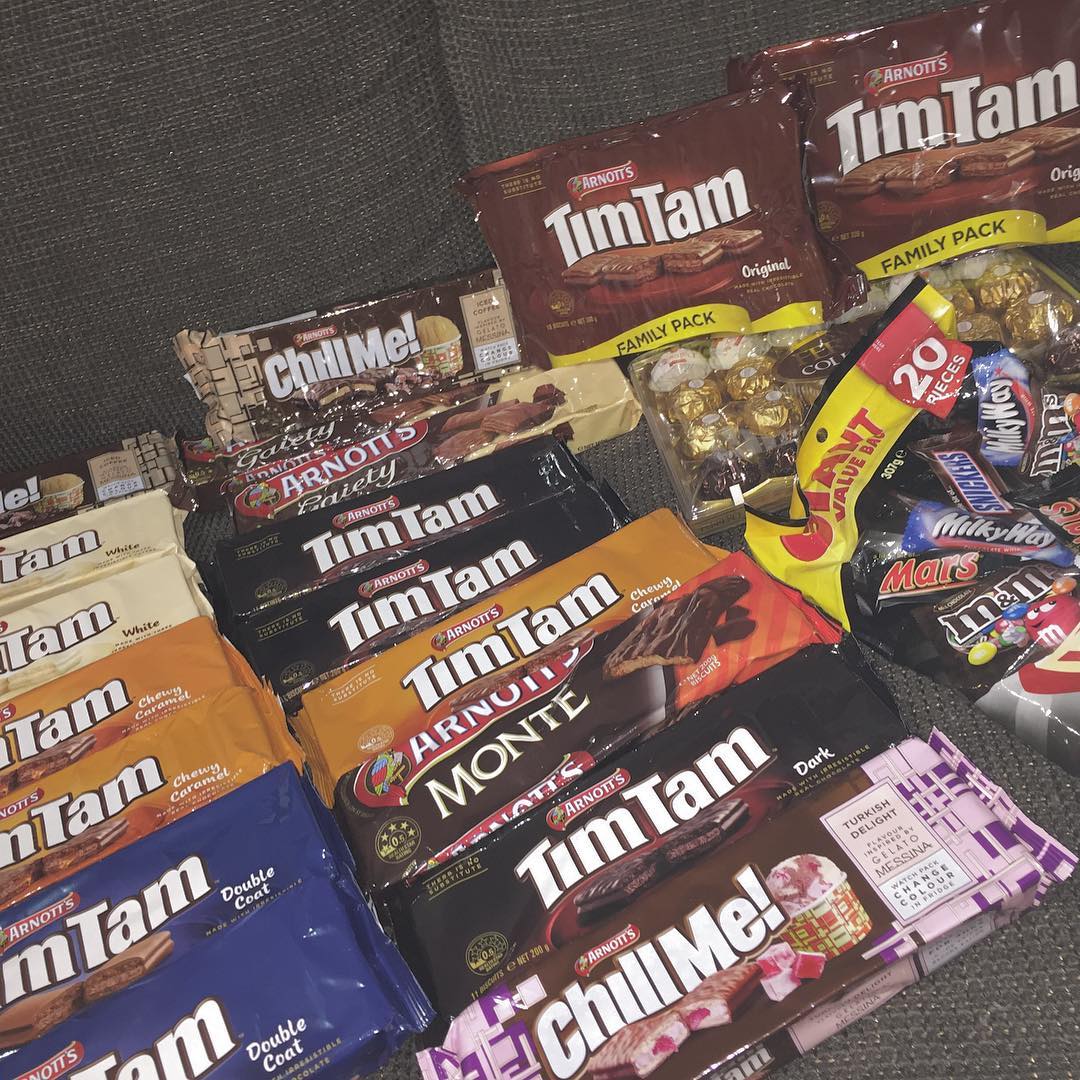 Finally, our overview of Australian delights wouldn't be complete without mentioning Nutella, Vegemite, and Tim Tams. Nutella is a sweetened hazelnut cocoa spread that will satisfy your sweet tooth and leave you wanting more! If you're still craving chocolate, there's the Tim Tam, Australia's answer to the Kit-Kat or Jack-N-Jill. Fancy something savory? Aussies love Vegemite, a spread made from yeast extract and vegetables. The best way to describe Vegemite is like a salty, malty umami bomb. It tastes great on toast!