Riding across Vietnam on a motorcycle is a dream to almost any Vietnamese youngsters. It sounds crazy but nobody can resist the beautiful scenery that you witness, the crazy and chaotic traffic and the kind people you meet along the way. All these things make riding a motorcycle in Vietnam one of the best things you will ever do. But as a traveller, even when you don't have that much time to do so, you can still find the same experience by hopping on a bike when you're in Vietnam for just a few hours. I'm going to tell you why and exactly how to do that.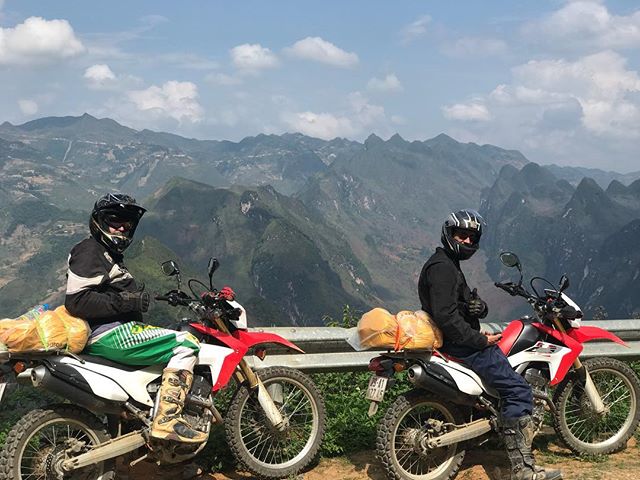 Wonder how far can you go by a motorbike? Hop on a motorbike adventure with Inspitrip and explore now!
Vietnam has one of the biggest motorbike cultures in the world
Motorbikes have been a valuable asset to the Vietnamese for decades, not only as a means of transportation but also as a way of making a living. This is so common for locals, but foreigners are always very surprised by the immense numbers of motorbikes on their first Vietnam visit. Saying motorbikes are a huge part of the Vietnamese culture isn't an exaggeration at all, people use motorbikes for commuting, taking their children to school, carrying goods for business or providing services for daily income.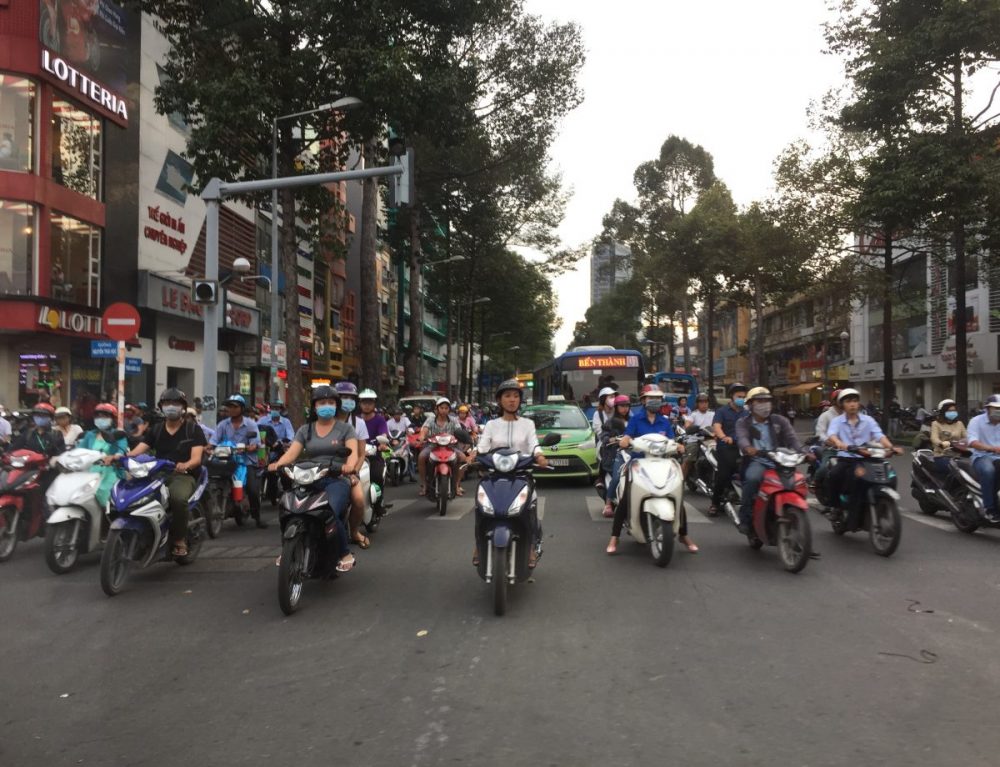 To any travelers who visit big cities like Ha Noi or Ho Chi Minh City, observing millions of motorbikes hustle on the streets during rush hours is an amazing and photography worthy experience. But what makes riding motorcycles in Vietnam both horrific and adventurous at the same time is the way in which it's systematically chaotic. You will see people riding on the wrong side of the road and in the wrong direction, you'll see motorbikes driving down the sidewalks and you'll see riders who just don't give a damn about traffic lights. You will also find yourself freaking out when walking across the street since no motorbike looks like it will stop to let you through. But the truth is, nobody will hit you, they will all drive around you as is the norm in Vietnam. It is like a second nature for them to respond to moving objects on the streets at lightning speeds (except when they're sleepy or drunk).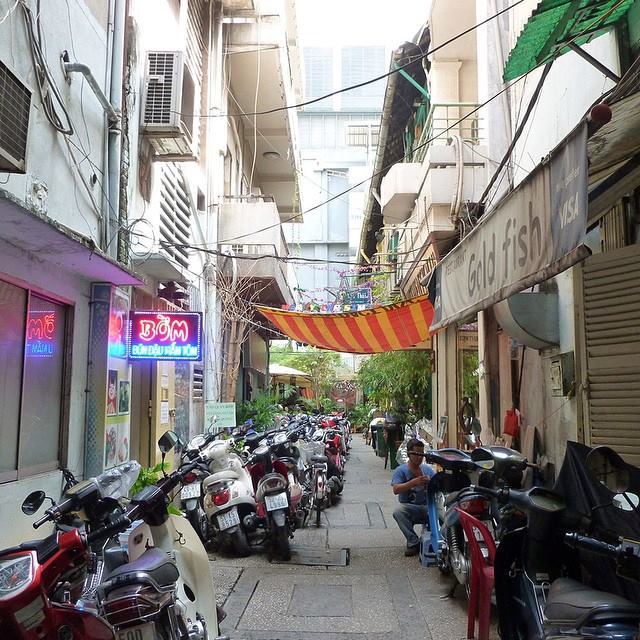 Having a chance to hop on the back of a motorbike and deal with all the surprises and the chaotic traffic, will surely give you an adrenaline rush and improve your reaction time immensely.
It gives you the flexibility
Thanks to a high level of flexibility, motorbikes can help you to access many places regardless of the distance or topography, which a car or bus can never do. If you prefer to explore the pathways instead of moving on the high road, you surely need a motorbike to do that. You may go to a village on the mountain and just want to stop for a photo of that breathtaking view. Easy, pull your bike over and do it! Or simply you want to stop by a street vendor for a short break. With a bus, the journey is always fixed from stop A to stop B, and you can't do much while sitting in the bus except sightseeing. However, a flexible schedule while traveling on a bike will give you more chances to incorporate interesting activities such as sightseeing, leisure, communication, exploring food streets or photography during the trip.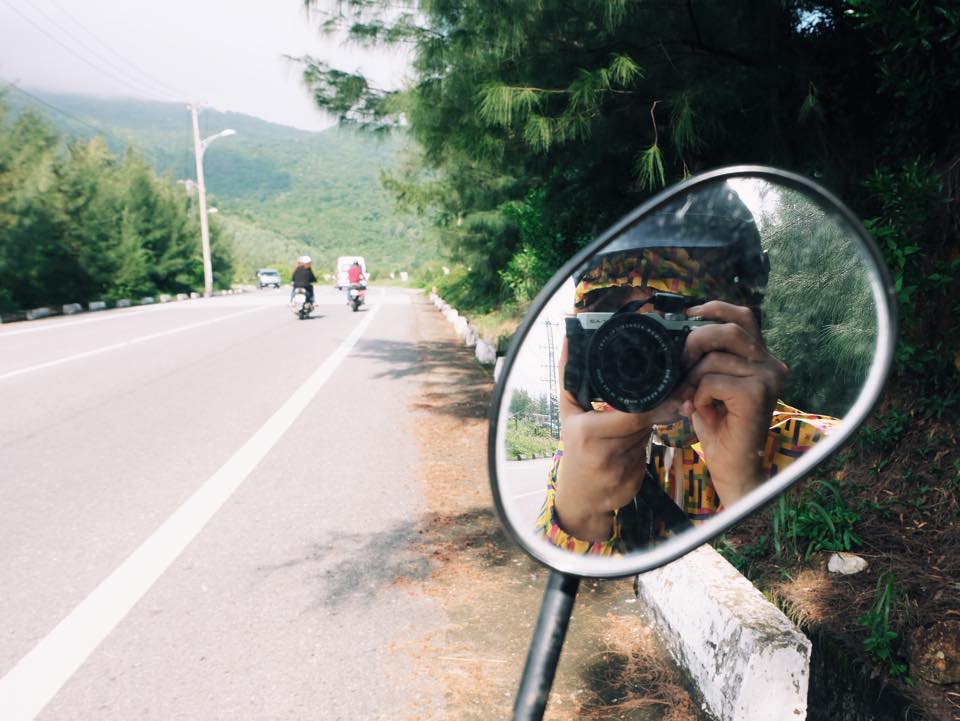 It's the best way to explore the local life
With you own your trip while traveling, and the help of the motorbike, you definitely have more opportunities to meet with locals (Do you know there are another 7 ways to meet up with locals?). They could be a street vendor, a policeman or just a random person who you meet on the street to ask for directions. You will find just how genuine and helpful these people are, unlike the scammers or agents who try to sell you their services. You can also talk and listen to their stories, which helps to bring you different perspectives on local life and culture. When visiting a new destination, we usually look for scenery and people to discover, and traveling on a motorbike will help to make the most of your experience.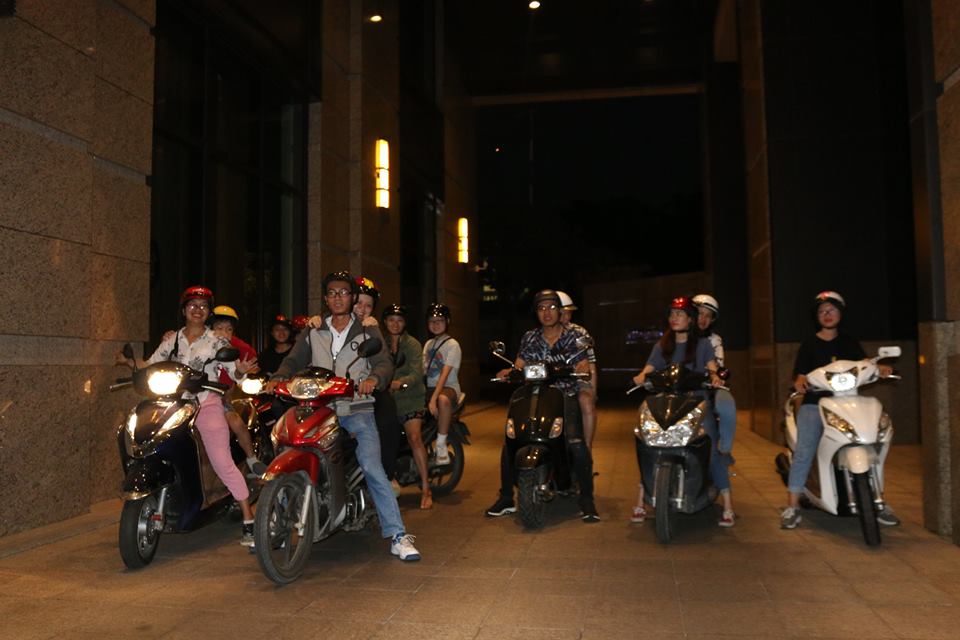 It's cheap to rent a bike
One big way in which motorbikes out-weigh other means of transportation when traveling in Vietnam is that not everybody can splurge out on a private car to have a fully customised trip. The cost is usually about ¼ to ½ of hiring a car. What's even better, it's traveling on a low budget but still on your own schedule and exploring everything you want to see.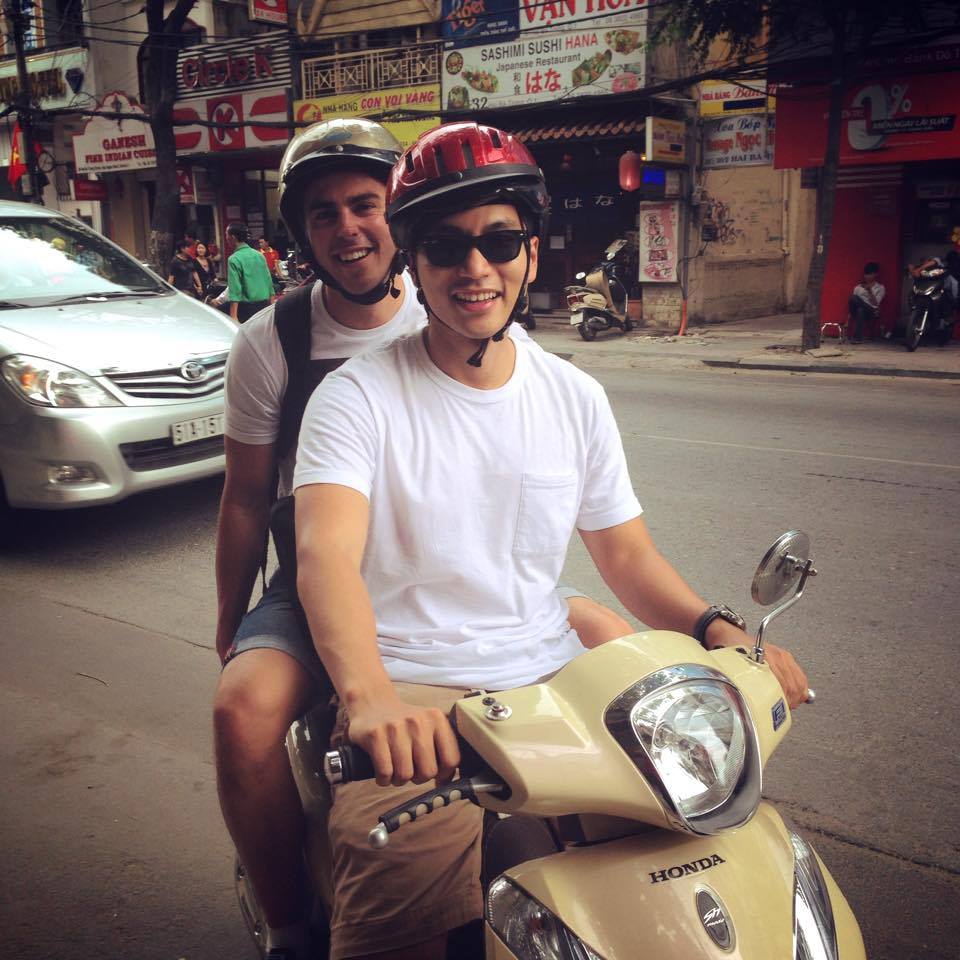 Tips for First Time Riders
Riding
Slow down on busy roundabouts and intersections; watch out for traffic lights, signs and other moderators to keep you safe.
Cars and buses sometimes overtake on the motorcycle lane so stay focused mate, it's dangerous.
Have navigation apps with you to save you time and get you exactly where you want to be (Google Maps or Maps.Me are great).
Always bring along sunscreen (during day time) and a raincoat, Ho Chi Minh City's weather is unpredictable during the rainy season and you don't want to get caught out.
Renting a bike
Walking around the backpacker district, you will easily find many stores offering motorbike rental with the price range from 150,000 – 250,000 VND/day. You should ask around for further information and negotiate a better price if you plan to have a bike for more than one day.
You may be asked to show your original copy of your ID and driving license.
Check the bike carefully before you receive it, especially checking for damage to the body, the tires, the lights and sound system. Just to be safe, run a short distance to make sure that motorbike works functionally before agreeing to the rental.
Save your service providers phone number, you can contact him to ask for assistance in case you have any problems.
You're expected to buy your own petrol.
Have a bike tour with Inspitrip
Driving a motorbike in Vietnam is not easy and somewhat dangerous, but it's a once in a lifetime experience with the benefits of fully experiencing the local life and exploring hidden gems, the beauty of freedom and adventure. I'd strongly recommend to any travelers to spend at least two or three hours on a motorbike because what the experience brings about, is far more than what you could ever picture in your head. There're several tour services who offer city tours on bike, in which Inspitrip's Bike Tour with locals is a great option to go for. It has lots of local insiders with different customisable tours so you can see the city from the back of a motorbike and through the eyes of a true Saigonese.