Where you should travel in Vietnam based on your zodiac sign?
Have you ever felt so connected to a city that you have never been to or just visited once? Blame it on your zodiac sign. But it's beyond amazing to travel to a place where your soul belongs to. So let decide where you should travel based on zodiac sign, at least once.
Aries -Born between: Mar 21st to April 20th
While most of zodiac signs intensively research and prepare for a perfect trip before they go, it's not a big deal to Aries at all. With a spontaneous nature, Aries can unexpectedly jump on a train or airplane to travel anytime, as long as they want it. Some don't even research about the destination, even if it's in a state of crisis or if there are terrors happening there. The mega extroverted personality helps Aries quickly adapt, socialise and make friends with anyone, even a taxi driver.Ideal destination: Ha Giang province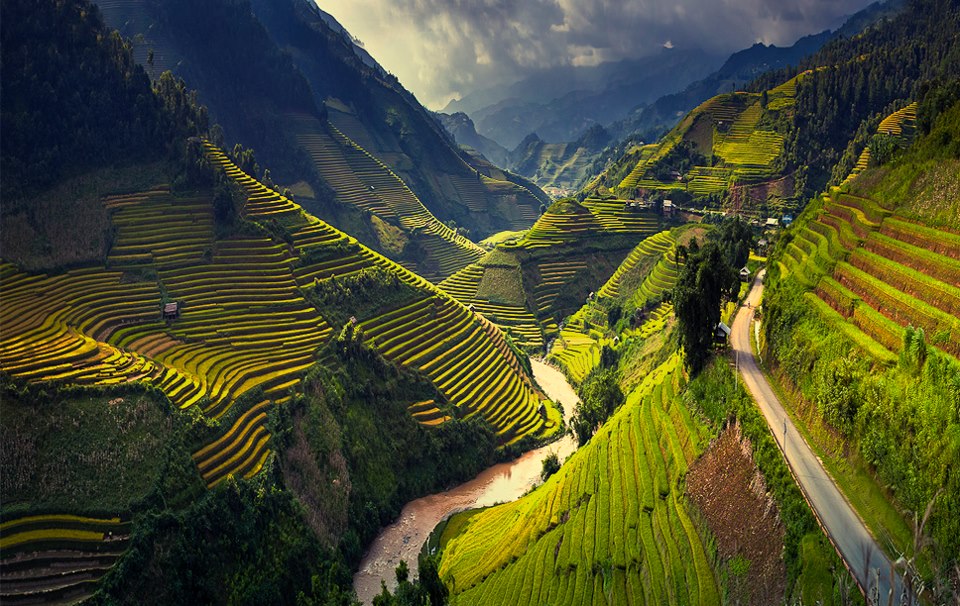 Always energized and optimistic, Aries desires to explore lesser known sights, Ha Giang province with majestic views of the mountains will be a perfect travel destination for this star sign. Conquer Ma Pi Leng mountain at height of 1200m or take a picture with Vietnamese national flag to add more exciting and adventurous moments to your travel experiences.
Taurus - Born between: April 21st to May 21st
Taurus loves setting rules for everything in their lives, even when traveling. Their motto when on trip is always pack well and bring enough food.As Taurus's are conscious in spending, they love to hunt down good deals for their flight ticket, hotel and tour bookings. With the ultimate love for food, try out the best food of the destination is always on the Taurus' bucket list. Staying in a hotel with a lake or beach view for sightseeing or attending a cooking class will add more leisure and satisfaction to the trip.Ideal destination: Hoi An ancient town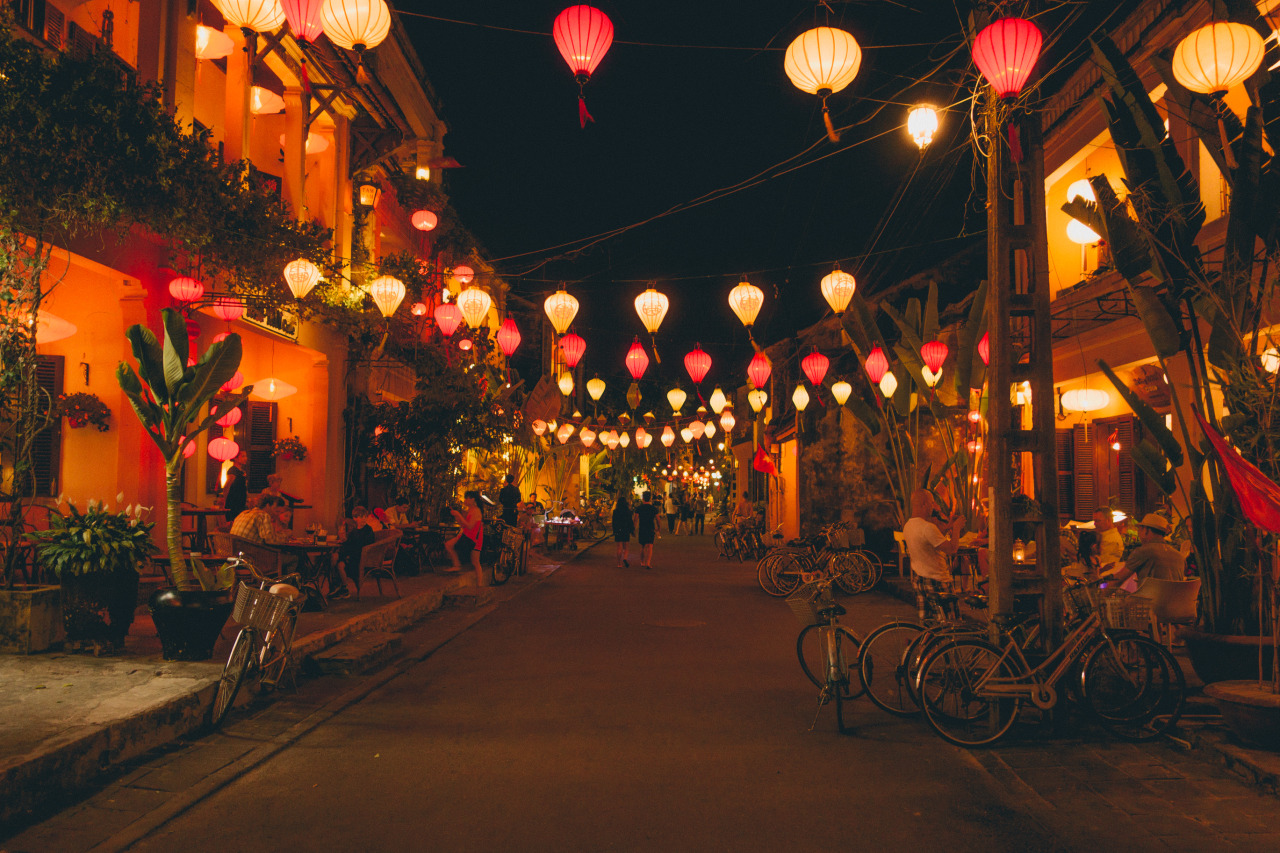 Taurus's have a vacation to relax and enjoy simple moments, Hoi An is the perfect place as you don't have to worry about the stressful things you're dealing with once you step into this peaceful town. Everything is slow-paced and simple, just wander around the streets, walk along Hoai river and stop by a restaurant when you're hungry, you deserve it Taurus!
Gemini -Born between: May 22nd - June 21st
To a Gemini, they consider each trip to be a chance to be exposed to new world and their attitude is like a child who's learning new things. They move constantly during the trip to explore as much as they can from museums, shopping malls to food markets. Their friendly, bubbly personality are always make good impressions towards others, hence they usually get a lot of help and assistance from people.Ideal destination: Hanoi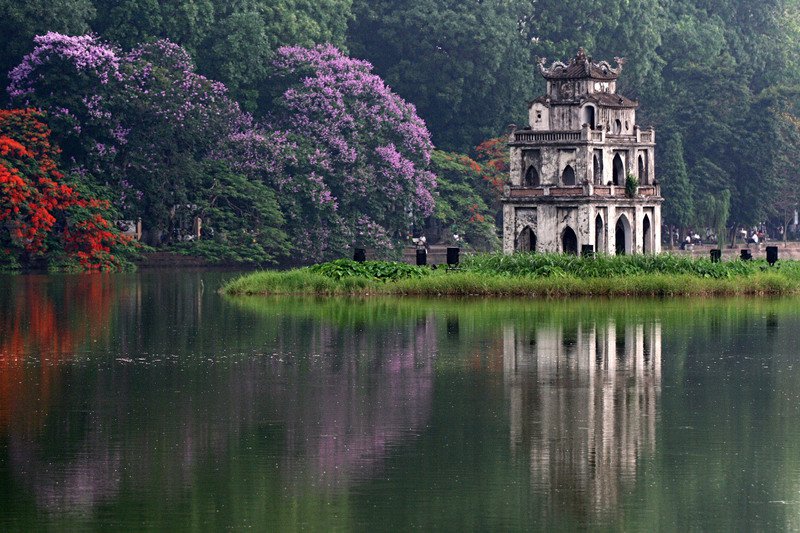 The century-old capital of Vietnam will be a great place for a Geminis endless exploration, from historical attractions, cultural Old quarter with traditional street vendors and tranquil coffee shops. Meandering around the small, peaceful streets of Old Quarter, Gemini will discover plenty of hidden gems, delicious eats and the charming beauty of Hanoi people and culture.
Cancer -Born between: June 22th - July 22nd
Wanderlust is not Cancer's thing. They're not into long time adventures in far away places and adapt slower to changes. Instead, Cancer's prefer to visit familiar places like a habitual once a year trip to their favourite beach for relaxation. Even when they have to travel far, Cancer's still remember to be in touch with their family daily. Aquatic activities such as swimming, kayaking, rowing or surfing are the most appealing towards a Cancer.Ideal destination: Nha Trang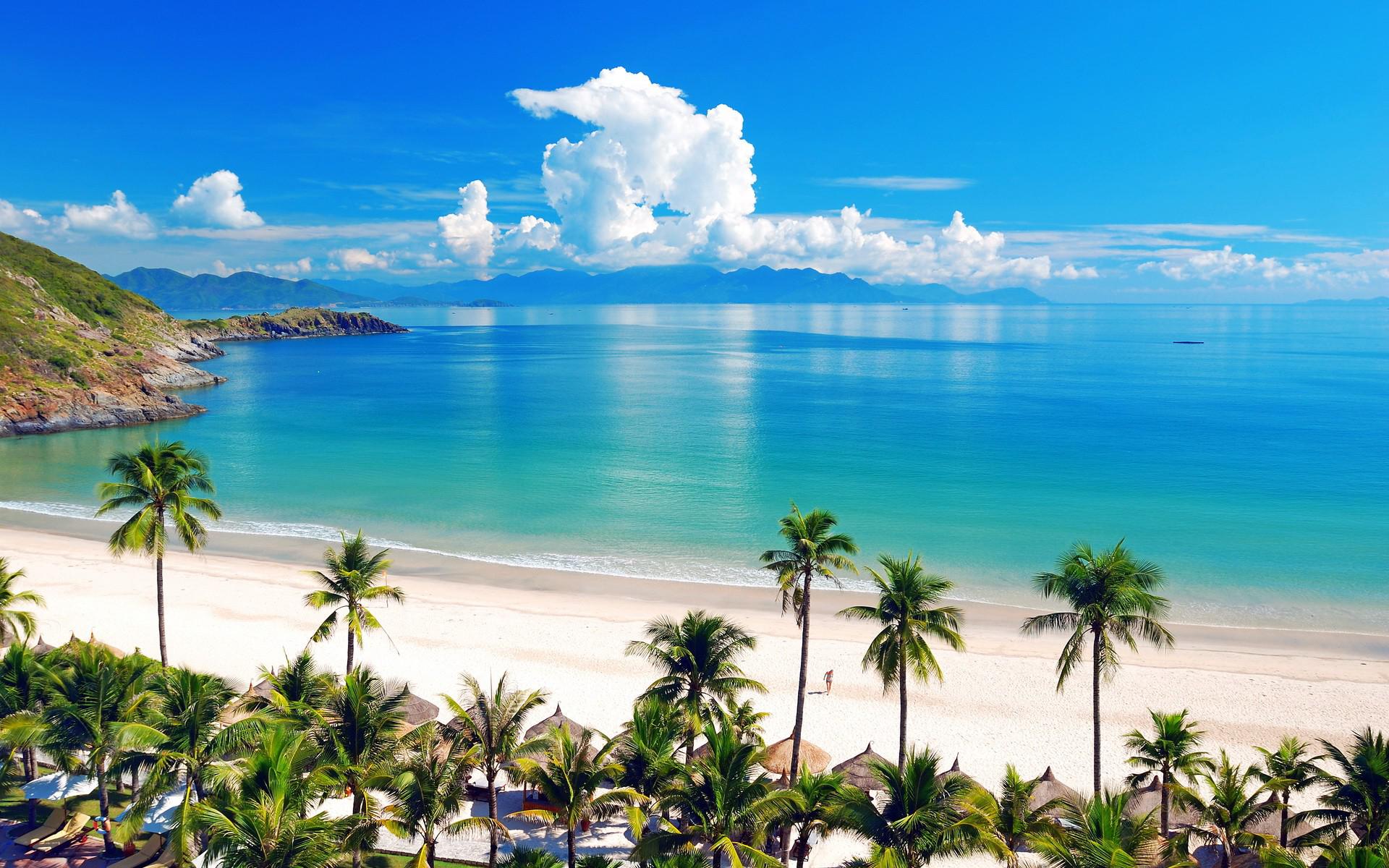 Cancer loves being comfortable, hence, a city that is convenient to move around, which also has stunning sights and nice weather like Nha Trang will be a great fit. Besides the crystal clear beaches, you can visit Vinpearl theme park and surrounding islands to make the trip more exciting.
Leo -Born between: July 23th to August 24th
Pride and high self-esteem seem to have lots of impact on this star sign's travel style. Leo's prefer luxury and fancy destinations to make sure they can enjoy and make the most of their vacation. Business class flight tickets, luxe resorts and shopping at high end department stores are what a Leo dreams of for their fabulous vacation. Their best travel destination is a dynamic city with rich culture to explore.Ideal destination: Saigon (or Ho Chi Minh City)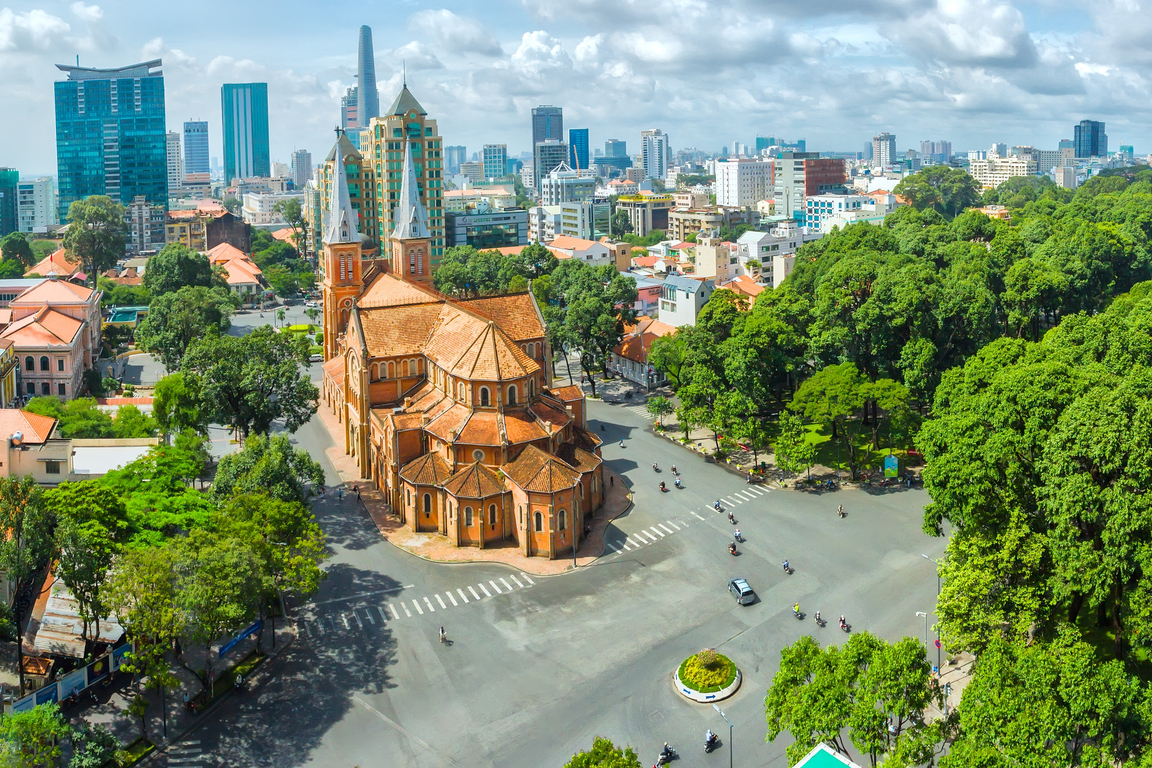 Always full of energy and love, Saigon has the most vibrant lifestyle, this is where Leo should head to! Saigon is full cool rooftop bars and clubs, along with tons of shopping and brunch spots in high end restaurants and shopping malls. Saigon is also a city with rich cuisine culture, so as a foodie, Leo would never skip a chance to discover best eats in town, ranging from fine dining to street food.
Virgo -Born between: Aug 23th to Sep 22nd
Virgos are born to be great at planning, prioritizing and financing, Virgos are always finding good promotions for hotels and flights which helps them save further. Virgos also do as much as possible to plan their trip flawlessly, they show up at the airport at least 1 hour early and always reserve a hotel room in advance. That makes a Virgo a perfect travel buddy as they take care of the trip from the beginning to the end smoothly and you can totally rely on them.Ideal travel destination: Hue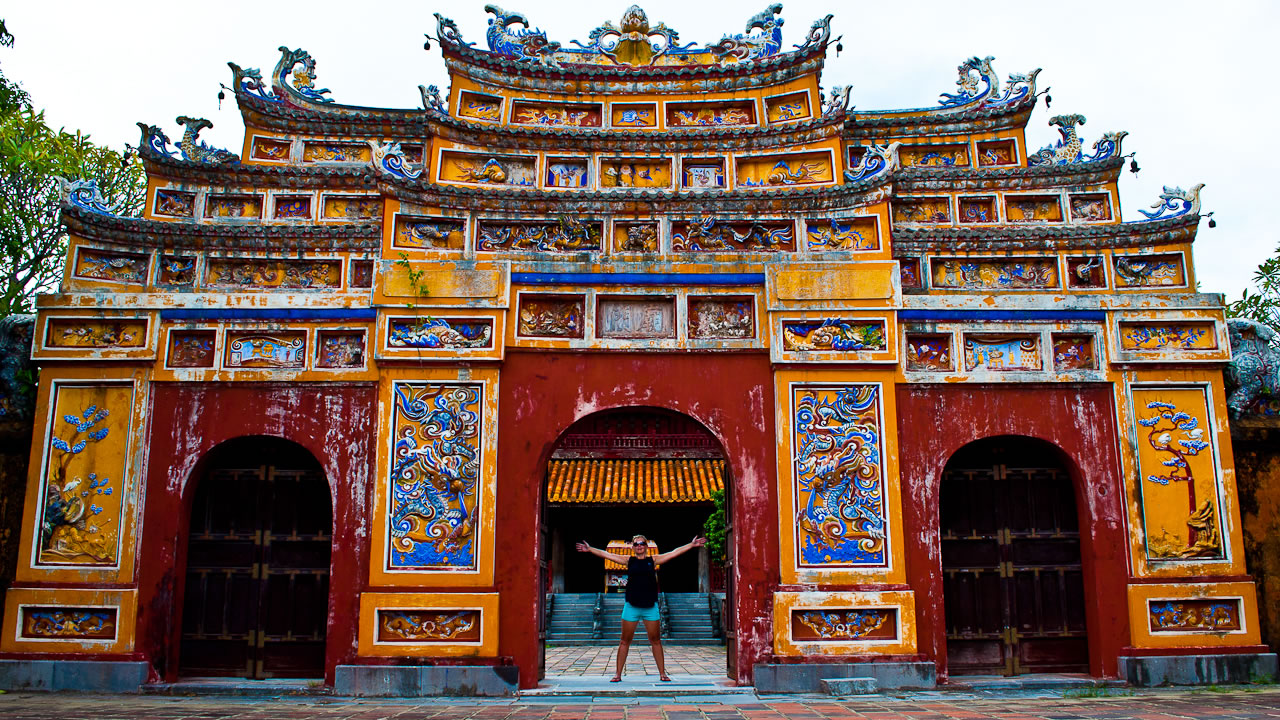 A Virgo doesn't get the hype about dynamic events so they prefer to stay away from the noise, Hue, with a ancient and tranquil vibe should be on their wishlist of their travel destination. Virgos will love the slow pace and gentle life here, the feeling of riding bicycles around the old streets. When needing a rest, Virgos will stop at an authentic restaurants or stay in a simple coffee shop to read book or gaze at the rain outside the window.
Libra -Born between: September 23th to Oct 22nd
Libras tend to travel to exquisite and luxurious places even if it's a short trip, in order to lift their mood and get away from the daily stressful things in life. As a romantic sign, Libras also love a destination with stunning nature and mysterious vibes. A luxe room with a beach view, where a Libra can admire sunrise or sunset would be a perfect addition to their holiday. Libras love selfies and photography, they will take any opportunity to get those Instagrammable pictures.Ideal travel destination: Sapa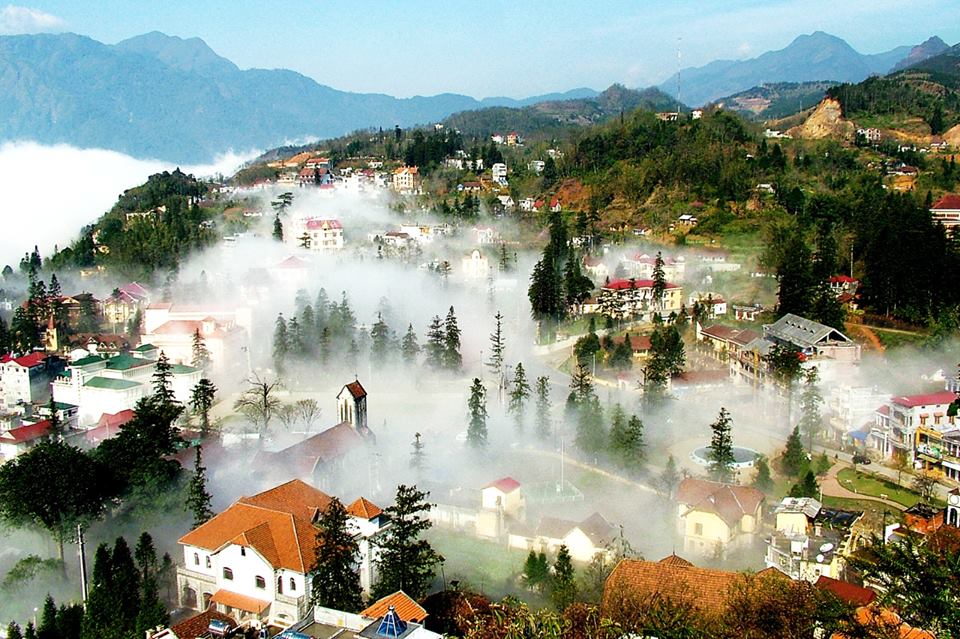 Sapa is home to mystery and breathtaking mountain scenes, which will suit a Libras travel style perfectly. The hotel choices are plenty to suit a Libra budget and requirement of convenience.
Scorpio -Born between: Oct 23th to Nov 22nd
The most mysterious and independent star sign loves to explore off-the-beaten-path and cultural places. Scorpios also tend to go travel solo and know how to create fun by themselves thanks to their highly adaptive characteristics. Ideal destination: Phong Nha Ke Bang Cave - Quang Binh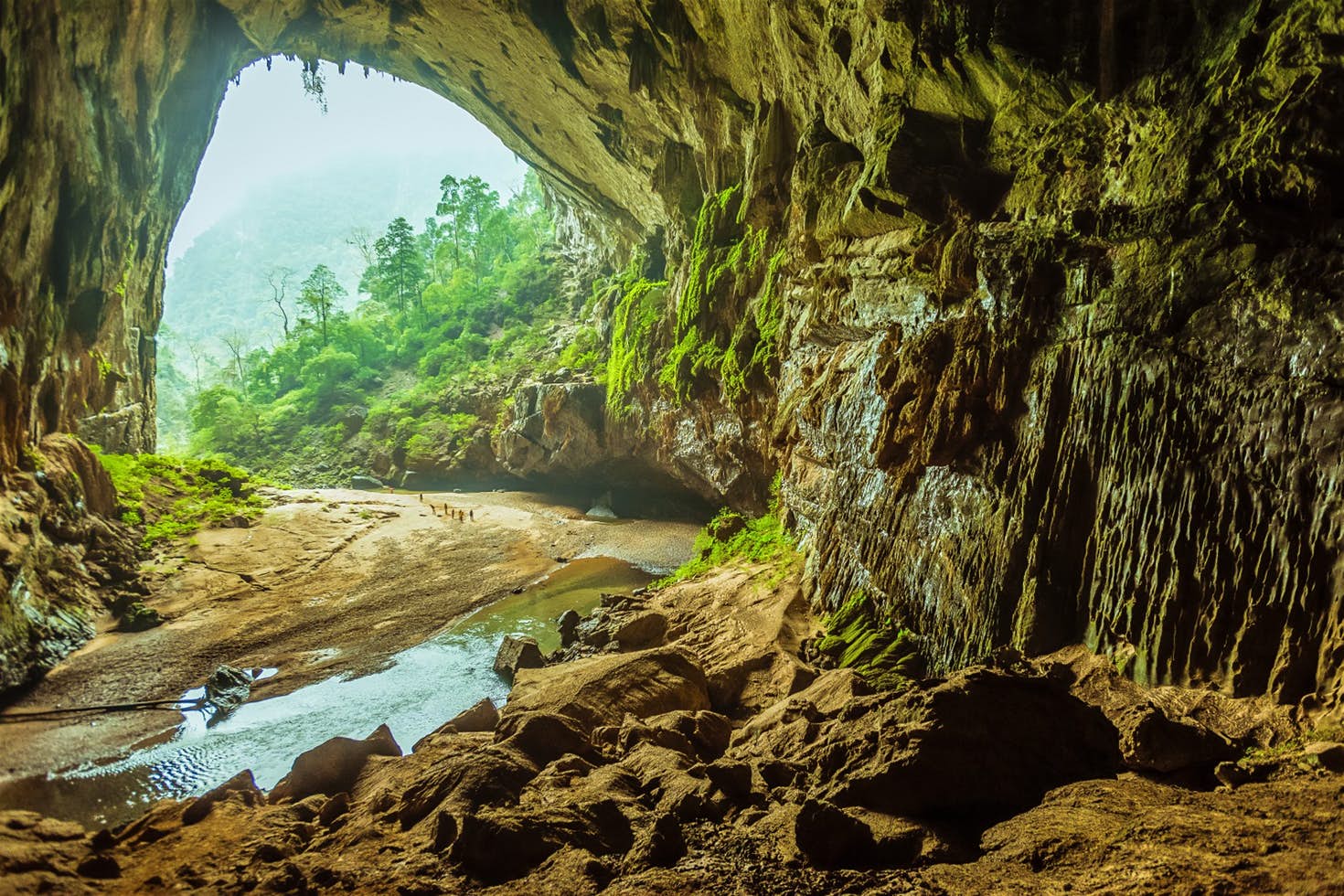 The biggest cave complex in the world is well worth a visit for Scorpio. Try to stay in the cave one night if you can, the experience is much more incredible than you can ever imagine.
Sagittarius Born between: 23rth Nov - 21st Dec
The star sign that owns the most adventurous and wanderlusting soul is the Sagittarius. Nothing excites a Sagittarius more than starting a new adventure. Sagittarius's notoriously love outdoor and sport activities. They like to do things spontaneously and freely, hence, group tours are big no no to them. Ideal destination: Ly Son island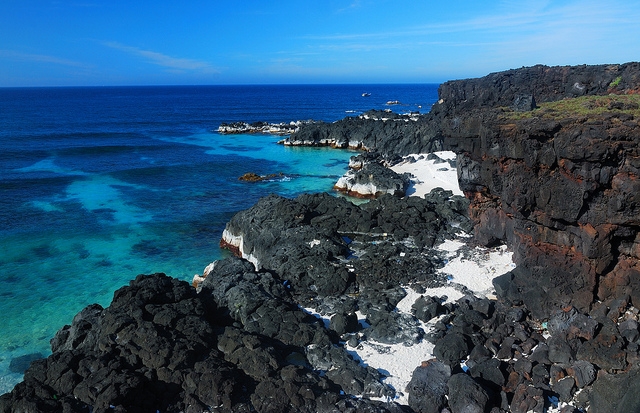 Independent and highly adaptive, a Sagittarius loves to go with the flow, Ly Son a beautiful island which getting hyped by the local young people and would be a lovely choice for their next trip. As it's quite far from the mainland, it will take more time to plan and hotels are not as convenient as in the city, yet it doesn't make a Sagittarius enjoy the experience any less!
Capricorn -Born between: Dec 22nd - Jan 19th
Unlike other star signs that usually overpack when traveling, Capricorn's don't like packing too much and prefer to travel with a light suitcase and go shopping to purchase things later when they arrive at the destination.Ideal destination: Tay Nguyen (Central Highland)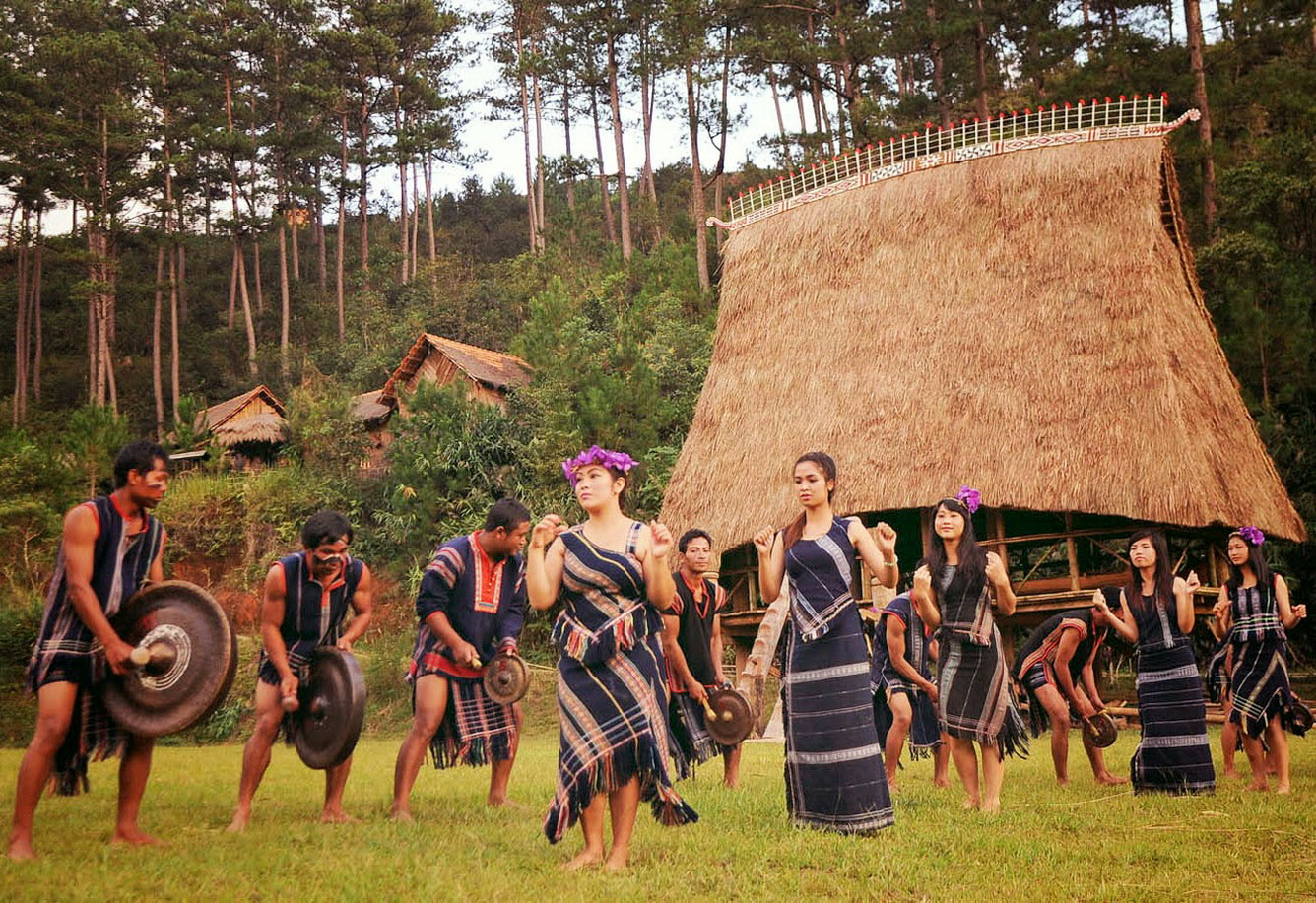 With a mysterious personality, unreadable mind and unreachable appearance, Tay Nguyen is the perfect place for a Capricorn to stay away from their daily work life and to find the balance in their lives. Elephant riding, minor ethnic house visiting, and learning about ethnic culture are some of interesting activities that fit a Capricorn.
Aquarius -Born between: Jan 201th - 18th Feb
Aquarius's travel style is as unpredictable as their personality. Sometimes, they don't even bother to travel anywhere for long periods of time. Other times, they travel constantly, though it's may not the best time to travel. With a curious mind which always triggers them to explore further, Aquarius's tend to be attracted by destinations with stunning nature scenes like forests, or deltas where lots of surprises await.Ideal destination: Mekong Delta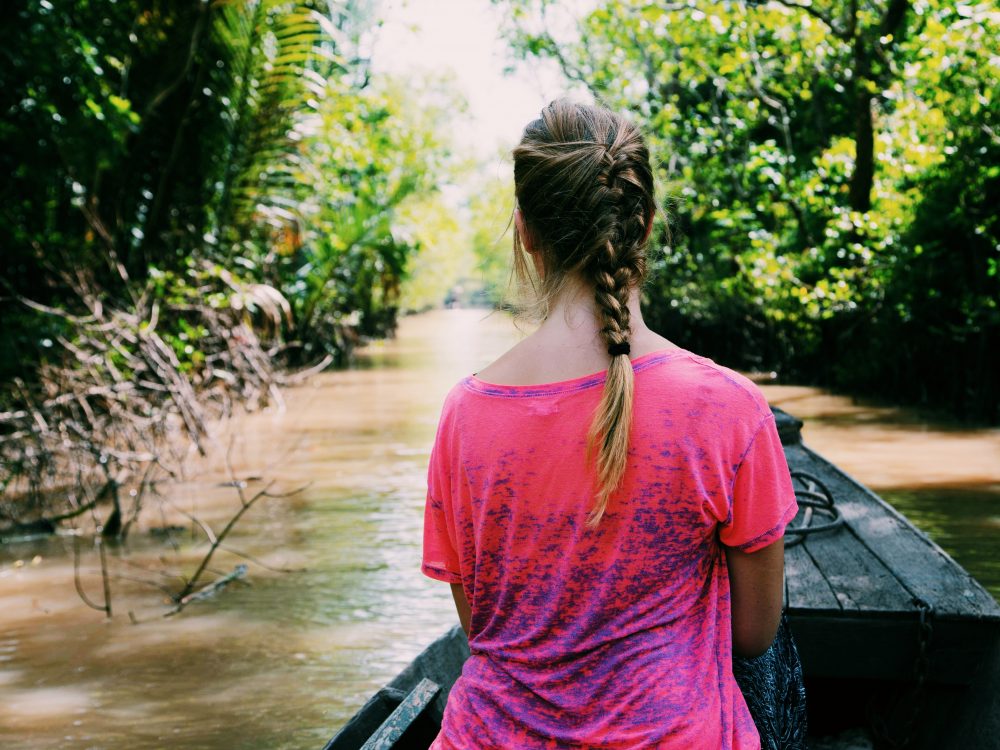 Mekong Delta with its large size and diversified culture will have a lot to offer to an Aquarius. Since they like exploring off-the-beaten-path places and stay away from touristy ones, going to authentic places, such as small villages where they can stay with the locals and learn more about their culture is the perfect fit for an Aquarius.
Pisces -Born between: Feb 19th - Mar 20th
As the most romantic one amongst the star signs, Pisces are strongly drawn to the places with beautiful sights, especially enormous floral fields or snow capped mountains. They love to travel with their partners and share unforgettable moments. They also love to do fun things together with their partner like walking side by side through ancient towns or having dinner at a fancy restaurants. They also never forget to buy souvenirs and postcards to give their friends and families at home.Ideal destination: Da Lat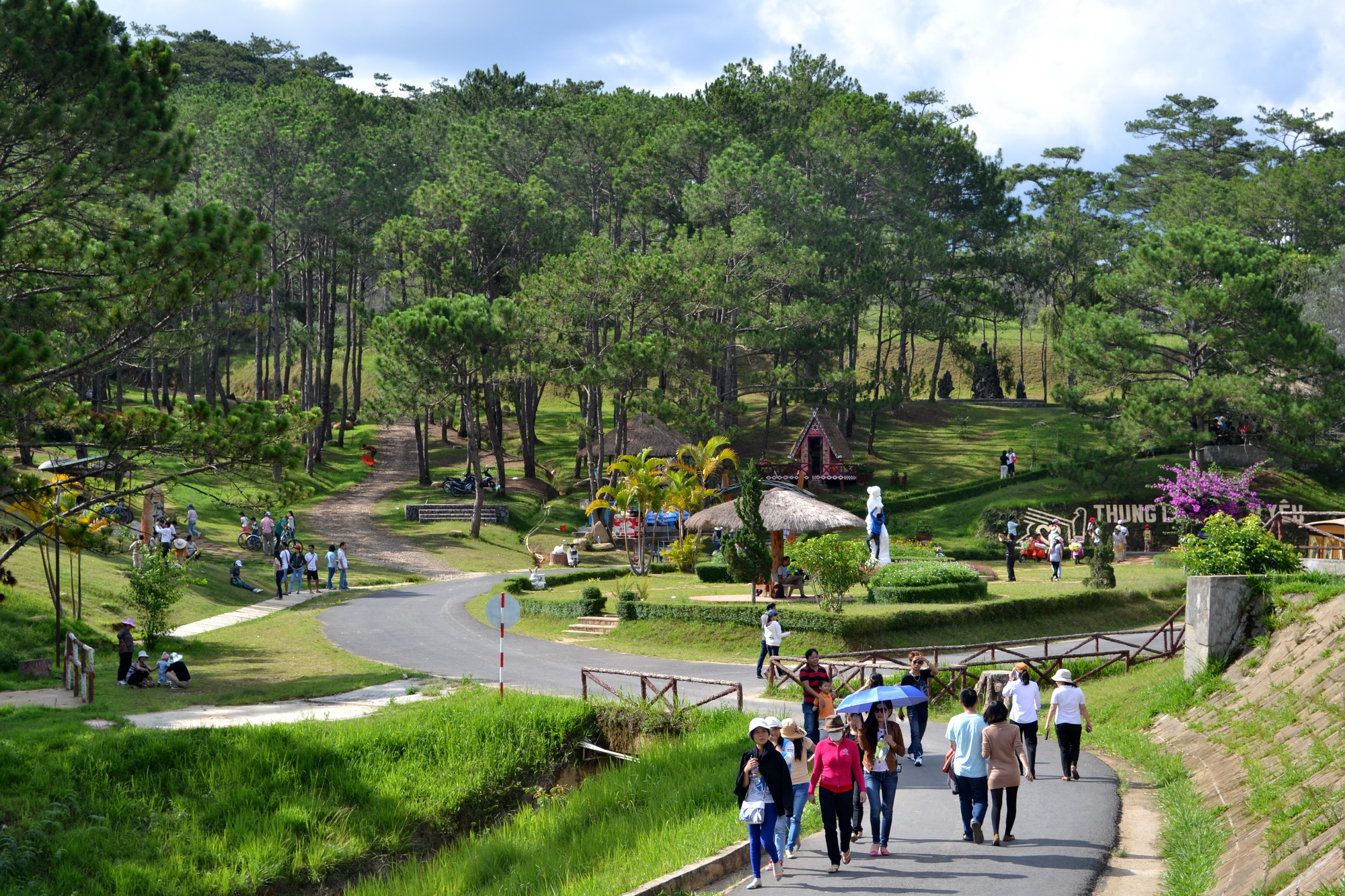 The foggy highland Da Lat is a perfect destination for a daydreamer like Pisces. With 4 seasons clearly felt in one day and romantic highland vibe, it's best to travel with your significant other to enjoy a morning coffee in a romantic cafe, take lots of photos in floral fields or explore tasty eats at the night local market.