What to Know about Cham Island One Day Tour
Cham island, lying 15 km from Cua Dai beach and has been recognized as a UNESCO biosphere reserve in the world. . Cham Island consists of 8 islands: Hon Lao, Hon Dai, Mo Hon, Hon Kho Me, Hon Kho Con, Hon La, Hon Tai, Hon Ong. Coral reefs of Cham Island marine are also highly appreciated and taken into protection list by scientists. Here are the important things you should know about a Cham island snorkeling tour.
1. When will we go to have a trip of Cham island tourism?
If you decide to have a Cham island tourism trip, you should go in the summer to enjoy the cool air and the feeling of jumping into the cool waters of the beach. Also, you can have a trip on 15th of each month for sightseeing and enjoying Cham island's specialties: breast snail.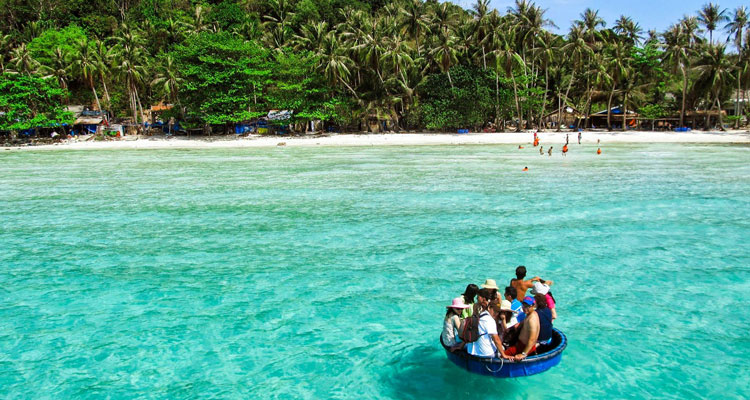 2. Vehicles for coming to Cham Island?
From Hoi An, you have 3 kinds of vehicle for coming to Cham Islands: canoes, wooden boat and small boat. If you choose canoe it will take you only 20 minutes, but it is more expensive. Another option is wooden boat. This means fare cheaper than cano, about 200,000 – 250,000 VND/ round trip. With small boat, it is the same as wooden boat, slower moving boat will take you about 1 and a half hour or more. In this way, you only pay 80,000 VND / way which is cheaper than many other means.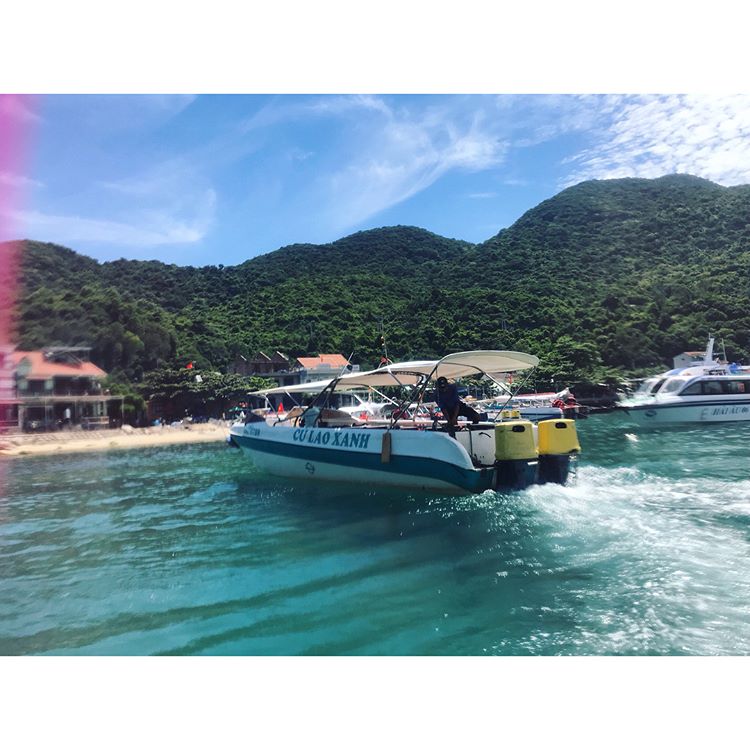 3. Accommodation in Cham Island?
On Cham Island, there is no hotel or resort, just homestay. Their style is very suitable for tourists who want to explore the beauty of this green island. The cost for renting a homestay is very cheap, just  150.000VND-200.000VND / 1 person. You can have some suggestions through this article.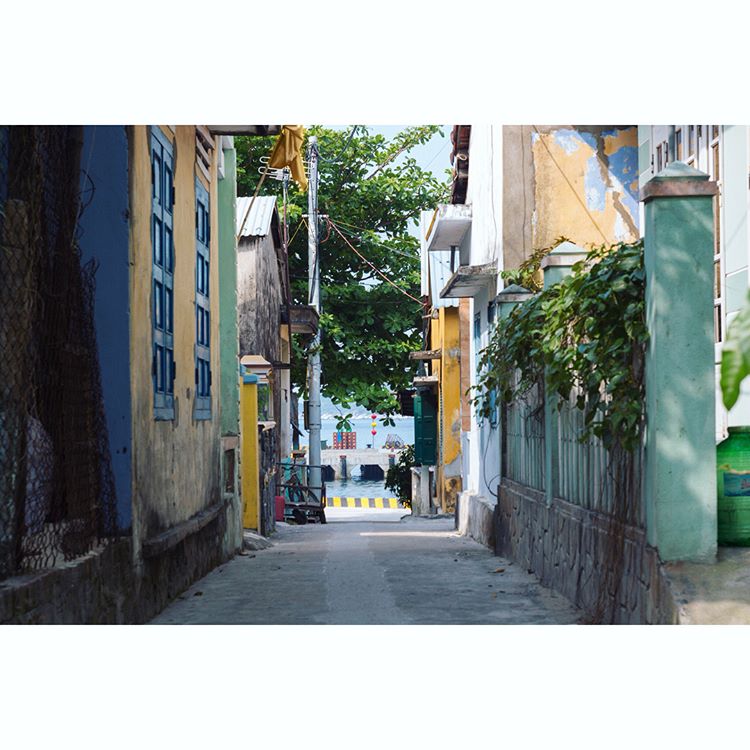 4. Some Cham Island one day tours that you should try
Walking under water tour
This is one of the most popular Cham Island one day tour for those who love challenge. This new service has been explored by SeaTrek Vietnam since 5, May 2016 at Cham Island. The main purpose is to explore the oceans, hundred species of fish and colorful corals. Especially, this activity is for everyone, even if you cannot swim / do not know how to dive, want to experience the ocean floor and discover all wonders, want to feed the fish. Besides, the tourists at the age of 80 can also join this service. Tourists are equipped "Sea Trek" helmets (produced in the United States) which have transparent shield for easily observing the marine life. This helmet has the weight of 32kg, but when in the sea, it only weighs about 7kg because of water pressure.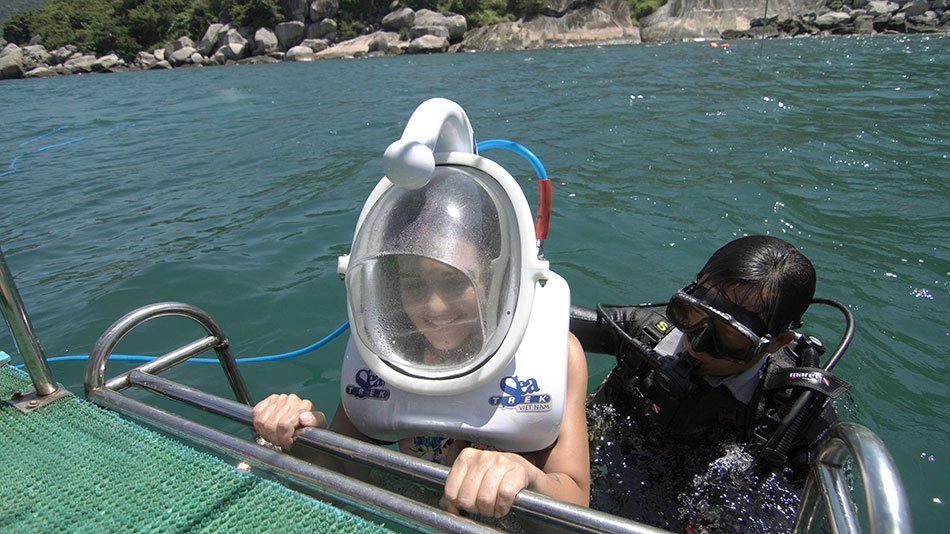 Interesting things you can experience if taking the Cham island one day tour
During the tour, fish of all shape and colours, local marine life will surround you.
You will have a delicious lunch and relax at the Unique ecological Bai Chong beach of a Word Biosphere Reserved Cham islands recognized by UNESCO.
Experience the adventure on our VietNamese wooden boat.
Snorkeling, swimming, relaxing during the tour.
Tour for whom?
8-80 years old.
Non-swimmers and Non-Divers welcome.
Those who want to experience walking on the ocean floor in the unique environment.
Those who wish to hand feed the fish on the ocean floor
This is a special period for tourists to experience and understand why Cham Island is recognized as the world biosphere reserve. Unlike regular tours which have only simple activities, Sea Trek Vietnam promises to give tourists new experience "walking undersea" at Nhon Island. With our ocean walk service. Tourists have the opportunity to enjoy a tour with international stature, live with wild natural landscape which is so unique in the central coast of Vietnam.
Cham island snorkeling day tour
Our tour begins at Cua Dai wharf by Vietnamese traditional boat.  The Boat has 48 seats, It takes about 1 hours. On the deck, you have time for relaxing and sight seeing. At the location, the Guests can swim, snorkel. The towels are prepared for all the guest. You will move to Bai Chong beach to relax and have a lunch. After lunch, guests can swim or just relax in the hammocks. The tour finishes around 3 pm. Not many tours to Cham island by Wooden boat as Sea Trek tour. In this tour, we just focus on relaxing, swimming time. You will have more time to enjoy yourself after a hard working year.In this tour, we just focus on relaxing, swimming time.
Becoming a fisherman in a fishing village
Coming to Hoi An, you should try visiting a fishing village and take part in some activities of fishermen here. You will be taken out to sea in the early morning and are shown how to throw nets, catch fish and enjoy some fresh food on board. You can also breathe the fresh air of the sea, listen what is the sea saying, wait and observe the wonders. Besides, tourists also have the opportunity to have lunch with fresh seafood dishes with high quality. All of them will bring to you a great experience in your holiday. Finally, the high-speed boat will take tourists back to the mainland and transfer you back to the original venue.You can become a real fishermen in the fishing one day tourYou can click here for more details