What to do in Chinatown Bangkok?
Yaowarat Bangkok (or Bangkok China town) is one of the most interesting areas in the city and is now the largest Chinese community in the world outside of China. Here you can find many temples, pagodas, hotels, and especially business shops originated from or influenced by Chinese culture. This article provides a panoramic view of Chinatown, Bangkok so you can better plan where you are going on your upcoming trip to Bangkok.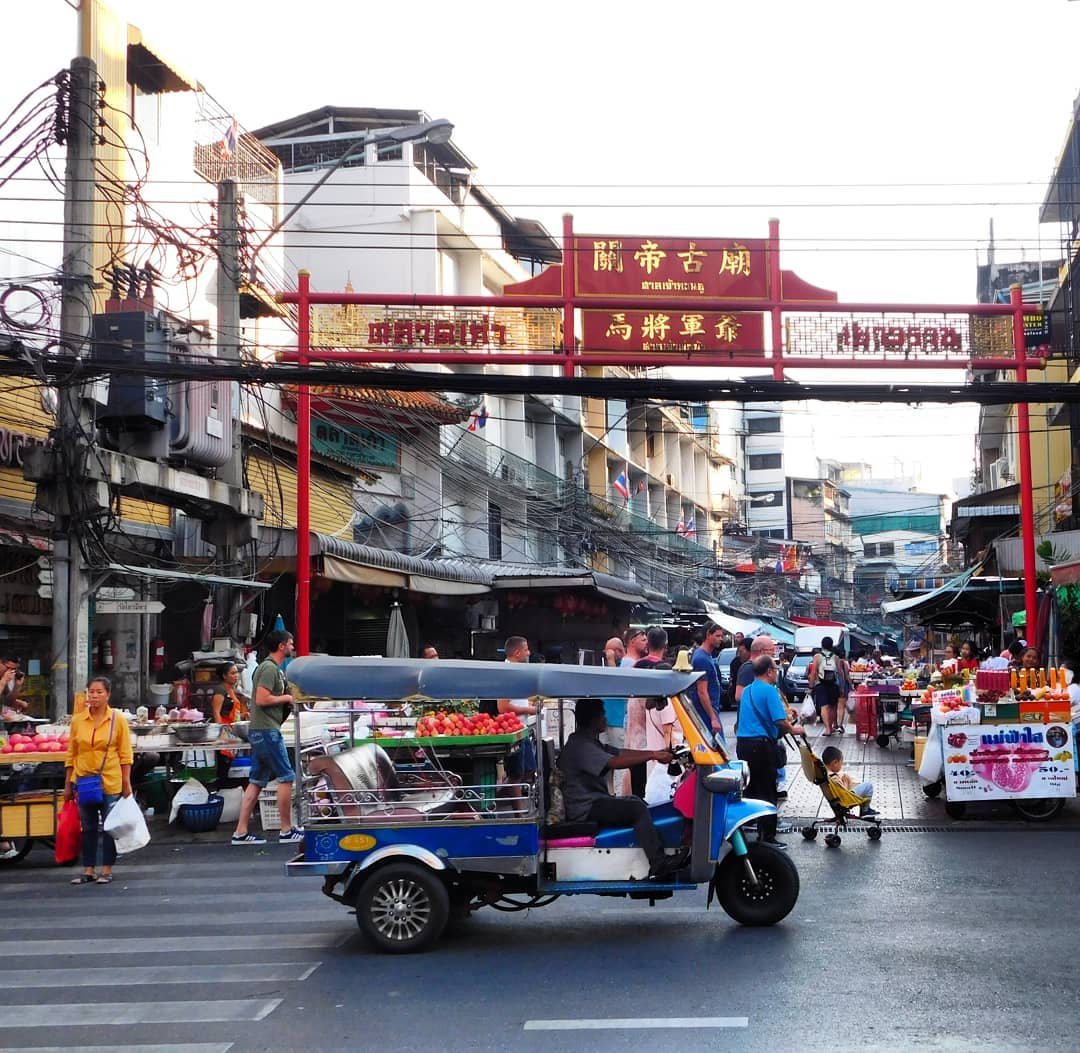 Yaowarat attracts tourists with shopping, street vendors, and unique cuisine opportunities. In addition to being a bustling place in Bangkok, Yaowarat is also chosen as the hub to hold many annual cultural events such as Lunar New Year and the Vegetarian Festival, making this place more and more attractive to tourists during those times. Although the alleyways are quite complex, wandering and exploring one of the small alleys in search of food or souvenirs from lines of street vendors is a once-in-a-lifetime sensory experience you can only find in South East Asia. The crowds of people have become a large part of Yaowarat Chinatown.
Food in Chinatown Bangkok
As in any Chinatown in the world, Chinese food, or the mix of Asian cuisine is an integral part of the entire experience. Yaowarat offers a variety of restaurants for guests to choose from, and is also a great place to explore Bangkok's street food. Even if you are hungry and just want to eat rice or noodles, Yaowarat will not disappoint you.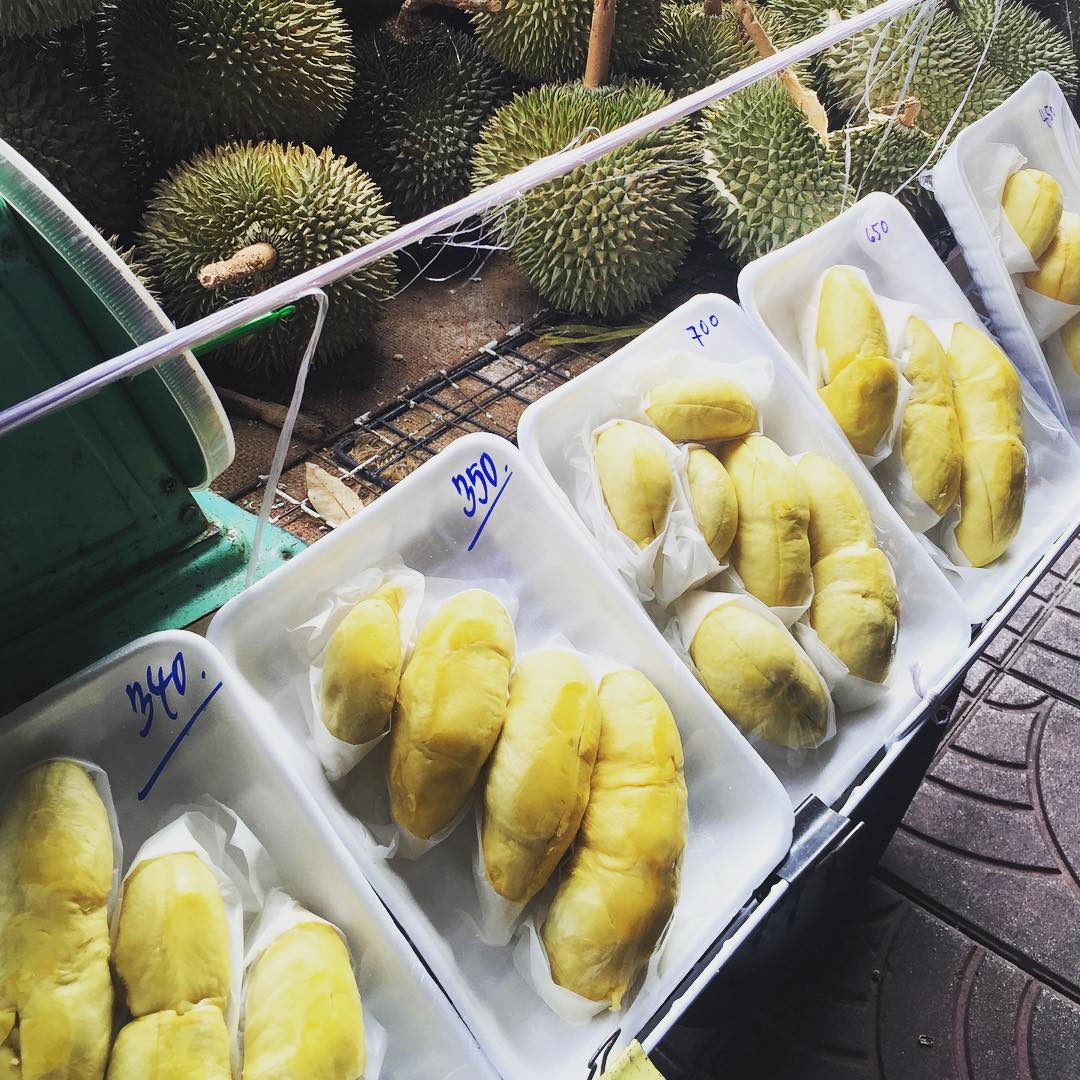 Duck and durian are two things that satisfy visitors' eyes and appetite in Yaowarat. In the hustle and bustle of the city, visitors can easily notice them just by their unforgettable smell. Although durian is mostly harvested seasonally in most of Thailand, in Yaowarat supplies this famous fruit year round with excellent quality.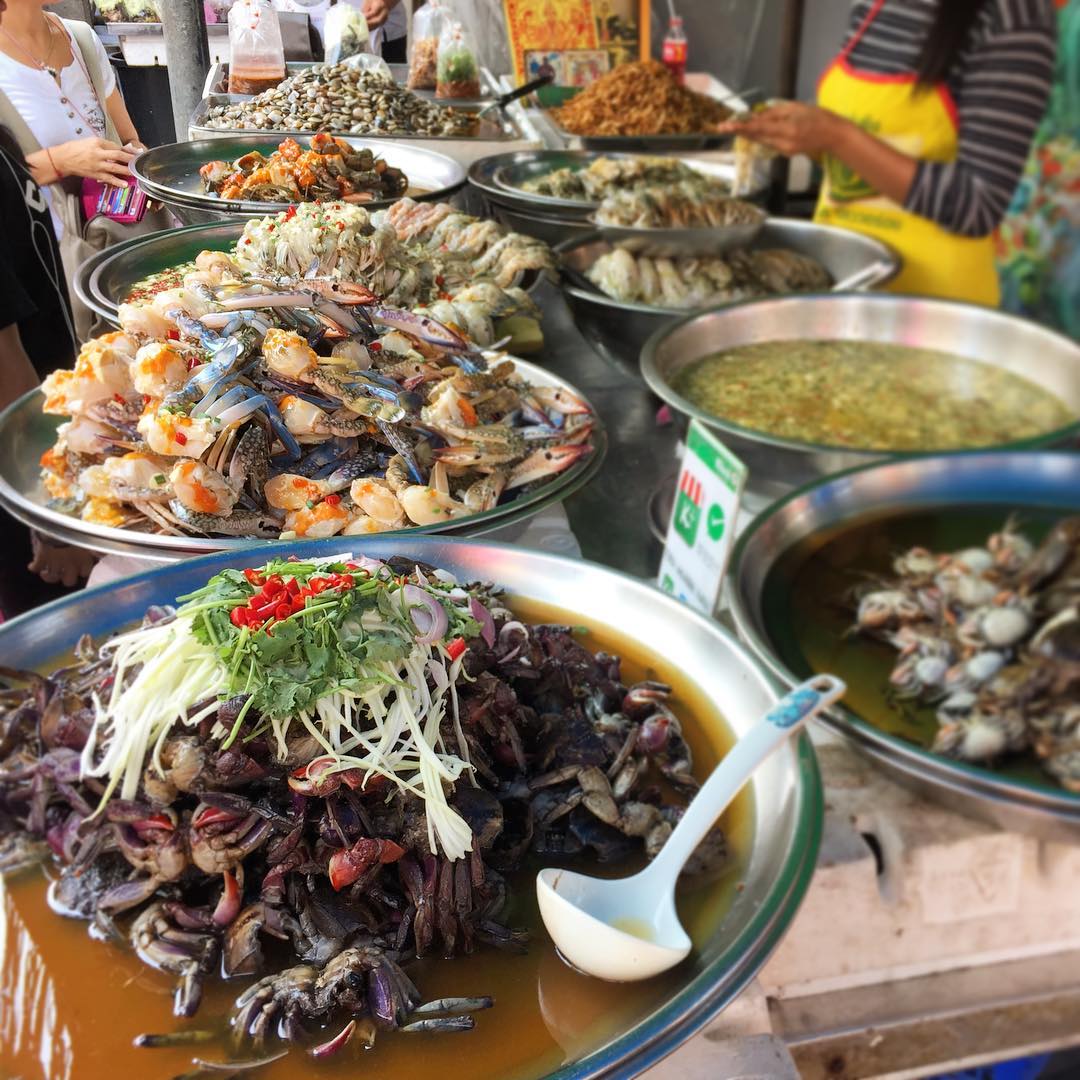 After sundown is the best time to explore the food available in Yaowarat. During the day, everything is focused on business and shopping, but at night is when street food stalls line the streets. Yaowarat becomes an endless series of plastic tables and chairs under dimly lit lights that create a unique visual experience to compliment the aroma of street food. It offer tourists a variety of food, including seafood, noodles, oats soup, roasted milk, and durian in dishes that can only be found there. One particularly delicious dish is the fresh shrimp head dressed with chilli sauce.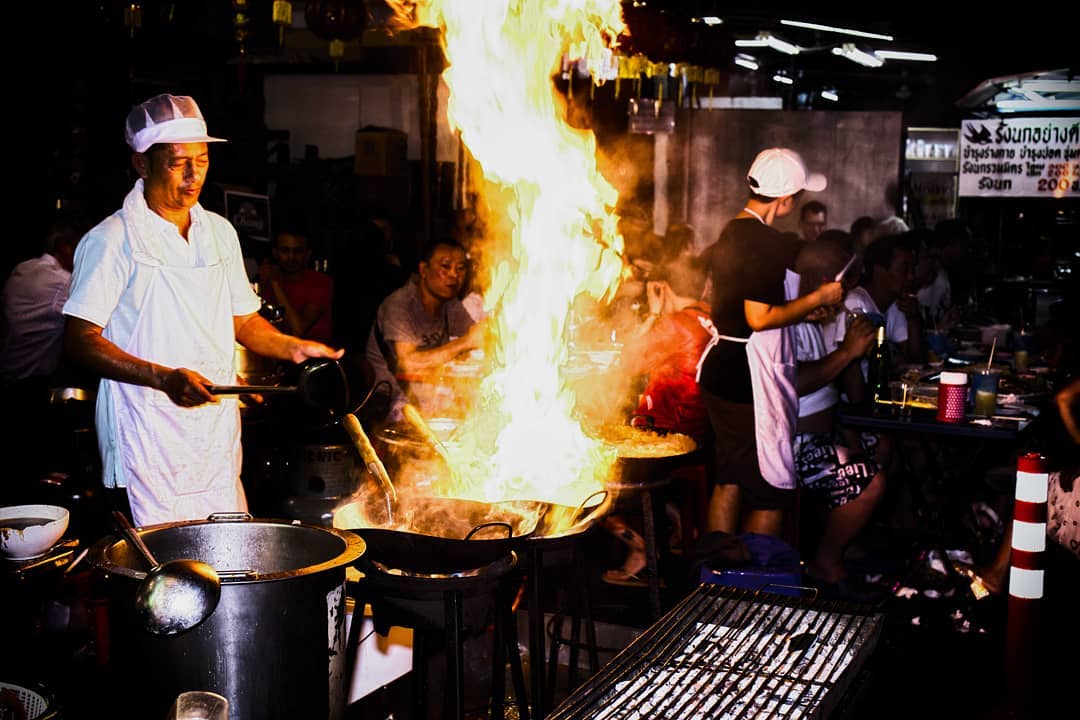 Bangkok is a city of some of the best food in SE Asia and it offers you a wide range of restaurants. Here you can reward yourself with an expensive dinner on a rooftop restaurant, or eat on a budget with just a few baht on the street. Seafood in Lek & Rut, Chinatown has a fascinating environment where you can enjoy street seafood at a busy intersection. The staff here are extremely friendly, calm, and helpful though the restaurant is often crowded. Despite the horde of customers, the staff are excellent at remembering who comes first and will lead you to your table within minutes. Once you sit back, the world around you suddenly shrinks to only the table and food. Cars noises, tuk tuk smoke, and police whistles sink into the background as it all just becomes part of the experience. There is both a Thai and English menu, but be aware that some of the English translations can be a bit clumsy and interesting.
Shopping in Chinatown Bangkok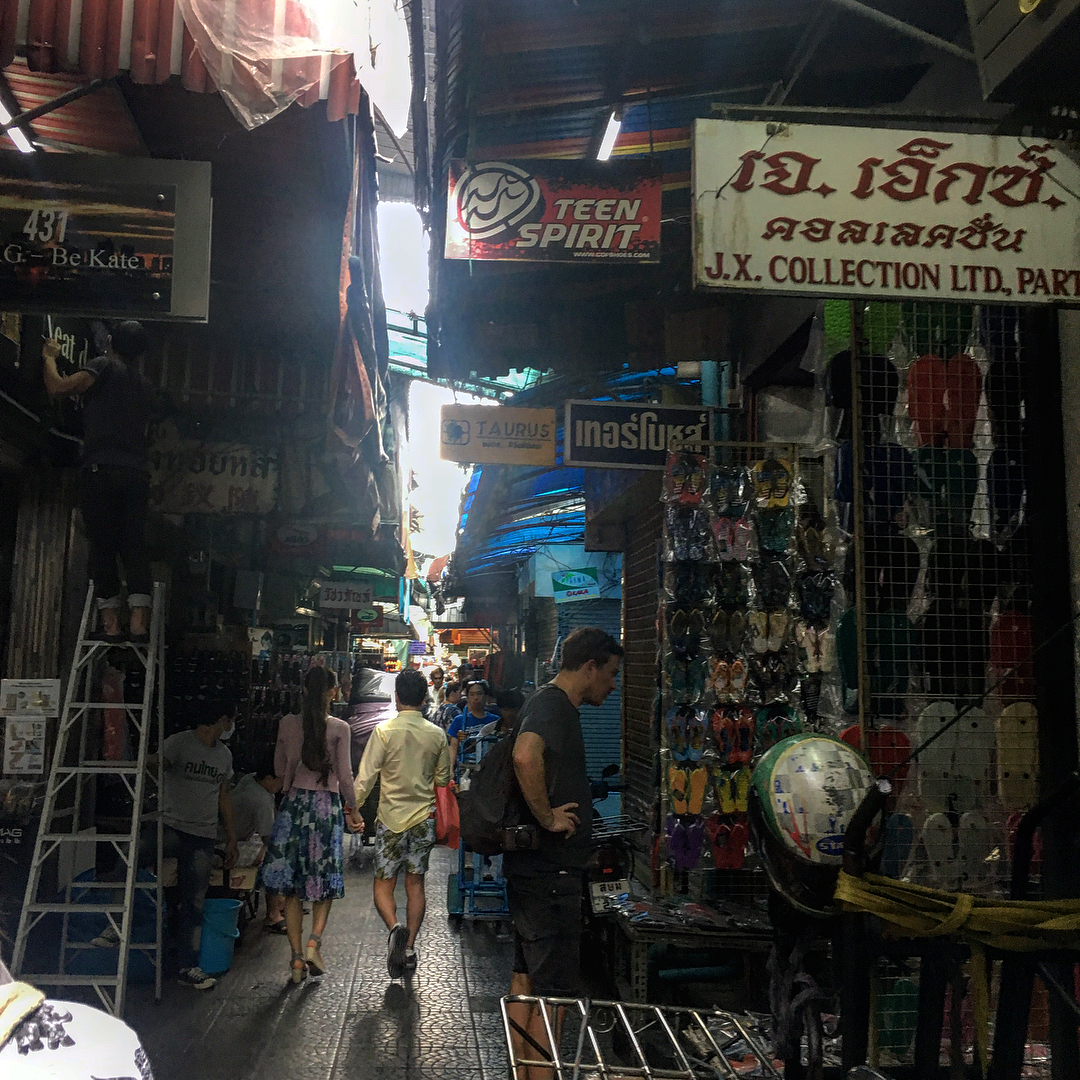 Sampeng Lane Market is the place to experience all aspects of trade in Chinatown Bangkok. Sampeng Lane is often hot, bustling, and the alleys often become overcrowded with many business people, selling everything from cheap fabrics and cheap clothes to electronics. Along with that, the presence of pedestrians, trolleys, and truckloads of fresh products all make it even more hectic. It is one of the cheapest places to shop in Bangkok, with impressive discounts when you buy in bulk (buying dozens or more at the same time with the same owner). The most popular items here are silk sarongs, jewelry, bootleg DVDs, women's footwear, and interior decorations, but you'll also find an assortment of children's toys, cosmetics, handicrafts, dry food and all the usual travel souvenirs you can think of.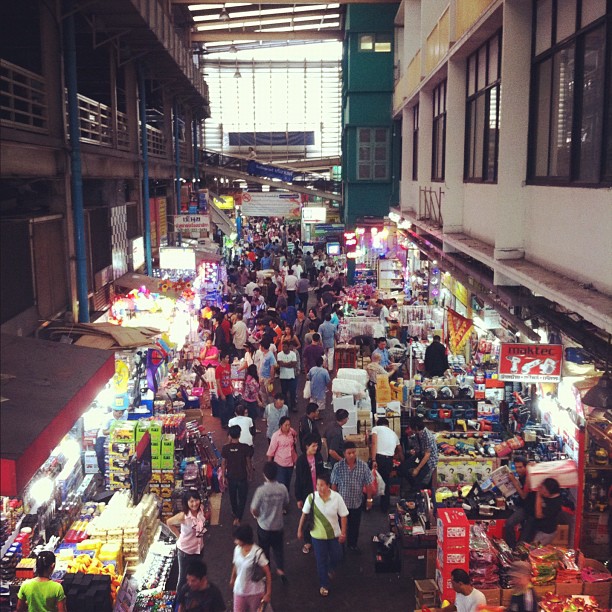 Khlong Thom market is also known as the "flashlight market" because the shoppers here need a flashlight to see the goods (for late night shopping). The bazaar starts on Saturday afternoon and is famous for second-hand products and miscellaneous items. Besides the stalls selling at the roadside, near Worachak Road there is also the 3-story Khlong Thom center that sells car accessories and toys.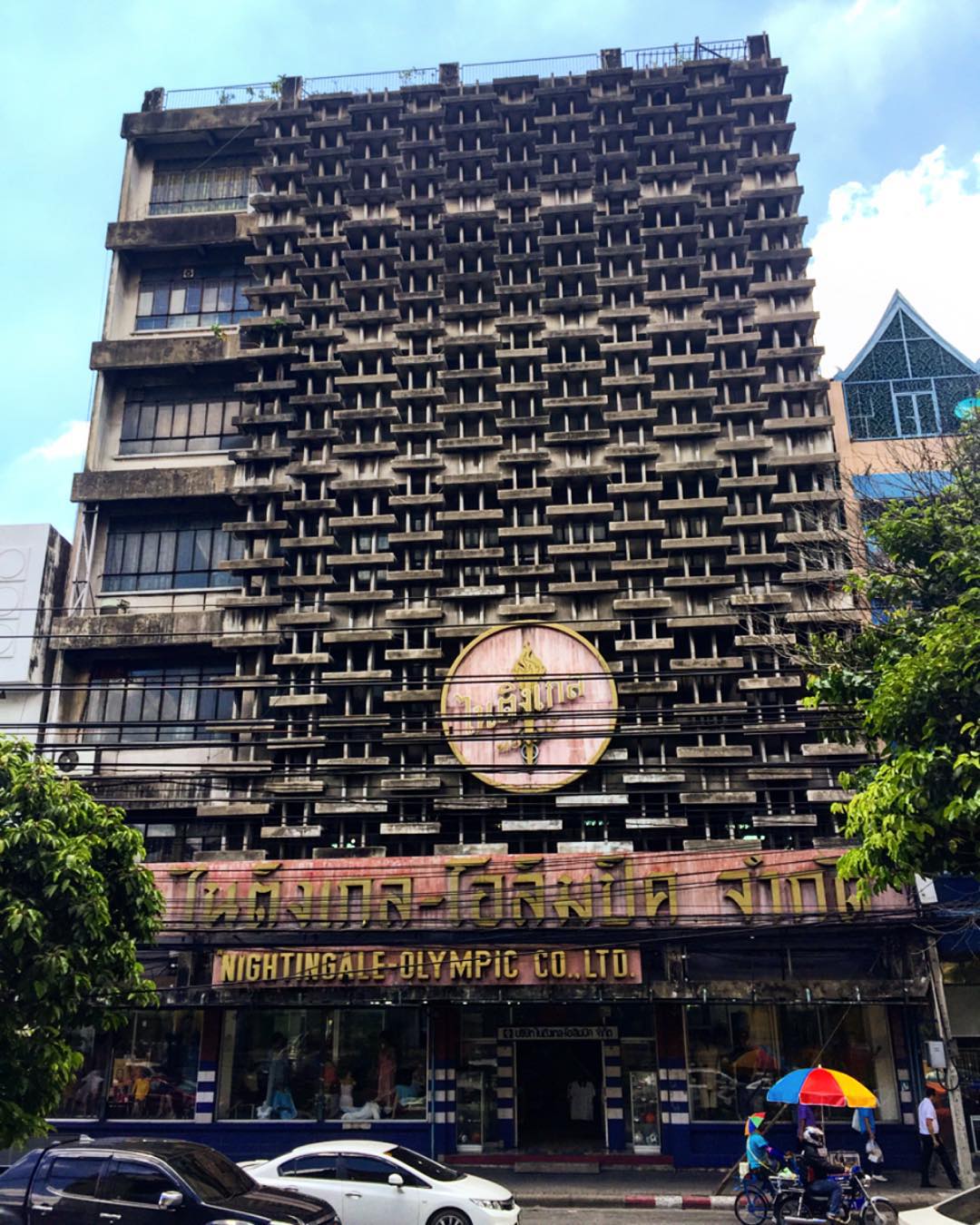 You'll easily notice the Nightingale-Olympic court by the facade made of solid concrete, higher than other stores in the area. With this distinct feature, you can imagine the excitement when the building was first constructed about 50 years ago among its surrounding bamboo and wooden houses. Going inside, you'll get the feeling Nightingale has barely changed from the 1960s. The entrance door is dimly lit, and you'll see about 10 employees frowning at you, as if to ask "What are you doing here?". Nightingale-Olympic is like a living museum, because you'll see how life was like in the previous century with an array of the famous brands from the 90s.
Temples in Chinatown, Bangkok
Chinese Buddhism is blended with traditional Buddhism in Thailand. In Yaowarat, there are both Thai-style Buddhist temples and Chinese-style Buddhist temples.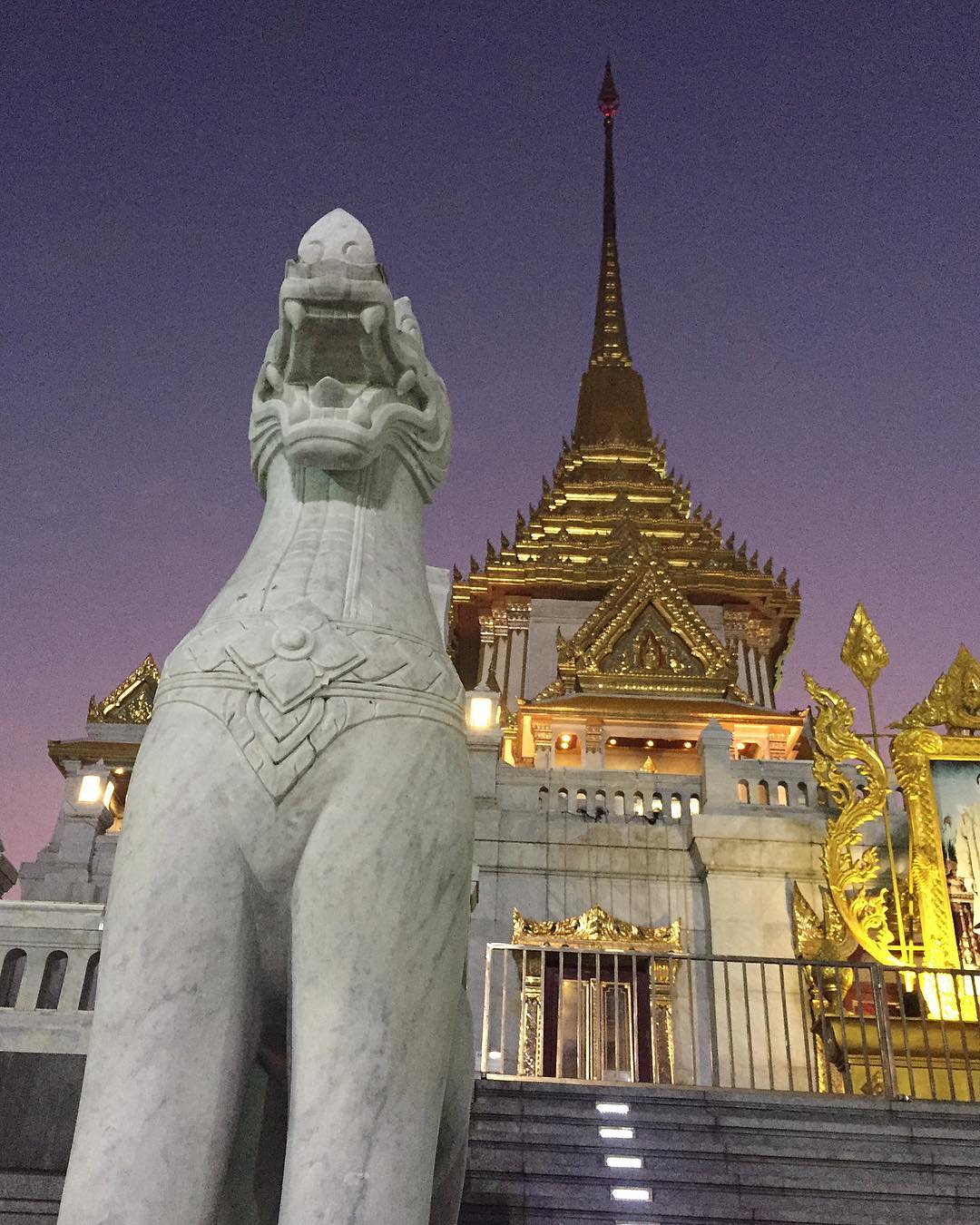 Thailand is a Buddhist country and a visit to Chinatown would not be complete without seeing Wat Traimit, where you can see the largest gold Buddha in the world. The majestic statues on the altar with golden lanterns on the top have become a location of pilgrimage to many Buddhists, and have attracted many curious visitors. Located near the Hua Lampong BTS metro station, the temple is very easyto access from the city. From the top of Wat Traimit, you can see the nearby Chinatown Gate and enjoy the cool breeze through the windows that allow you to see the Buddha statues without worrying about sweating under the hot sun.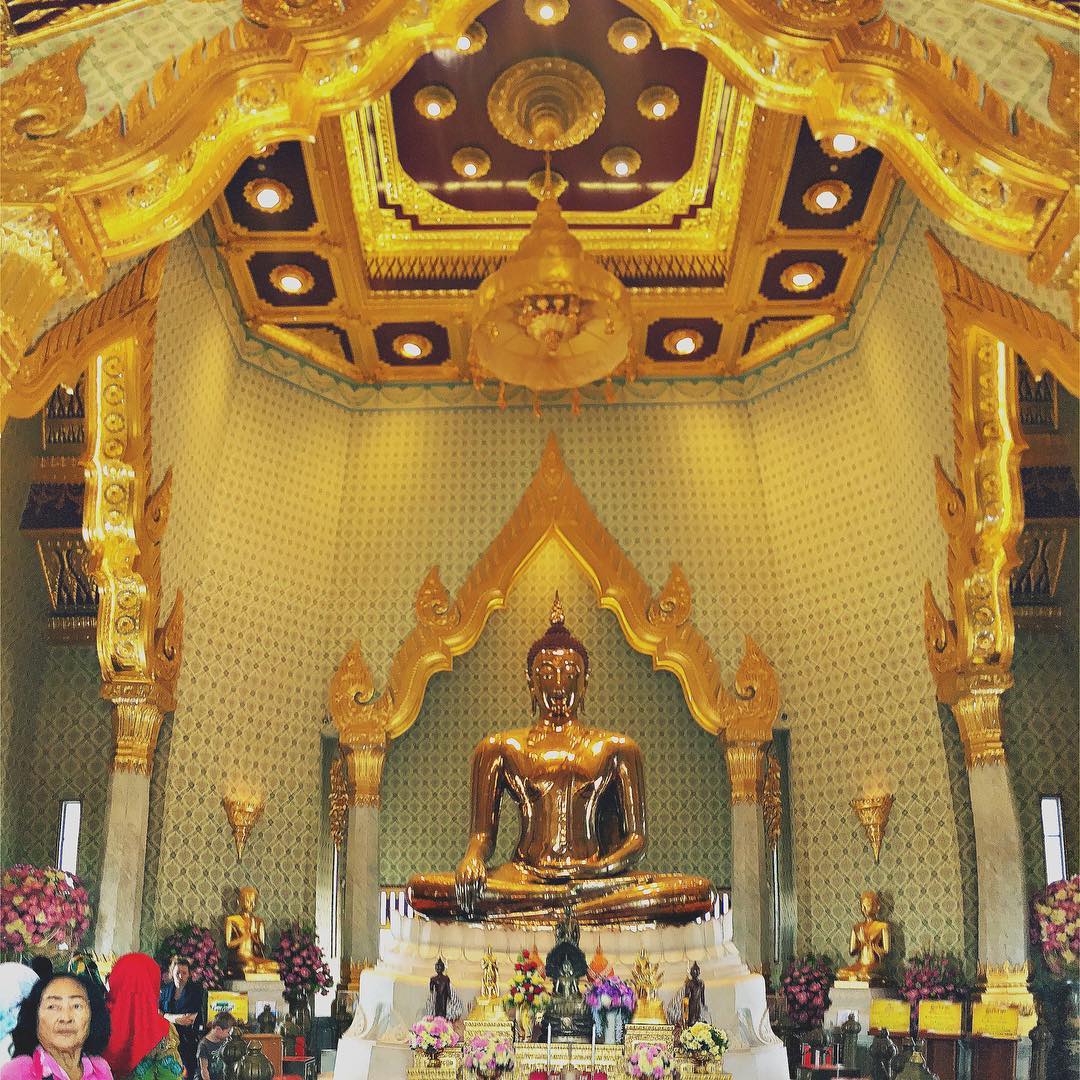 The golden statue in Wat Traimit is involved in an interesting tale. The statue was originally hidden under a layer of mud by Thai people to avoid being stolen by foreign enemies, but was left forgotten in that condition for the next 200 years. Centuries later, the gold was uncovered when people attempted to relocate the statue. While moving the statue, the gold was revealed under the mud, unveiling a beautiful statue of gold Buddha made in pong Sukhothai. Many parts of the mortar are still held for display today. If you only have a day in Bangkok, Chinatown Yaowart should be a top priority as it is not only one of the most exciting areas in Bangkok, but it's also home to almost every street food dish popular in Thailand.