Visiting Thailand during the Raining Season: What To Do and Where To Go?
The Land of Smiles has three distinct climates. The cool season lures in millions of tourists each year. The rainy season seems to scare them away. However, Thailand's sun-ridden beaches are a noteworthy reason to visit. But there are many pros to travelling to the Kingdom during the rainy season too. Here, everything you need to know about raining season in Thailand.
Breaking Down the Seasons: When is the Raining Season in Thailand?
From about November to March, Thailand sees little rainfall and is cool.
When it rains, it pours during the raining season in Thailand. This is why herds of tourists flock to the country. They hope to avoid the downpours by visiting in the cool season. It is also during this time, however, that tourist attractions are at capacity with sightseers. Visitors will be shuffling between stupas and a flood of foreigners at one of Thailand's many temples. Or they may be struggling for their own patch of sand along the coastline. In addition to avoiding the crowds, those who visit during the monsoon season will also evade inflated prices at hotels and some tourist attractions.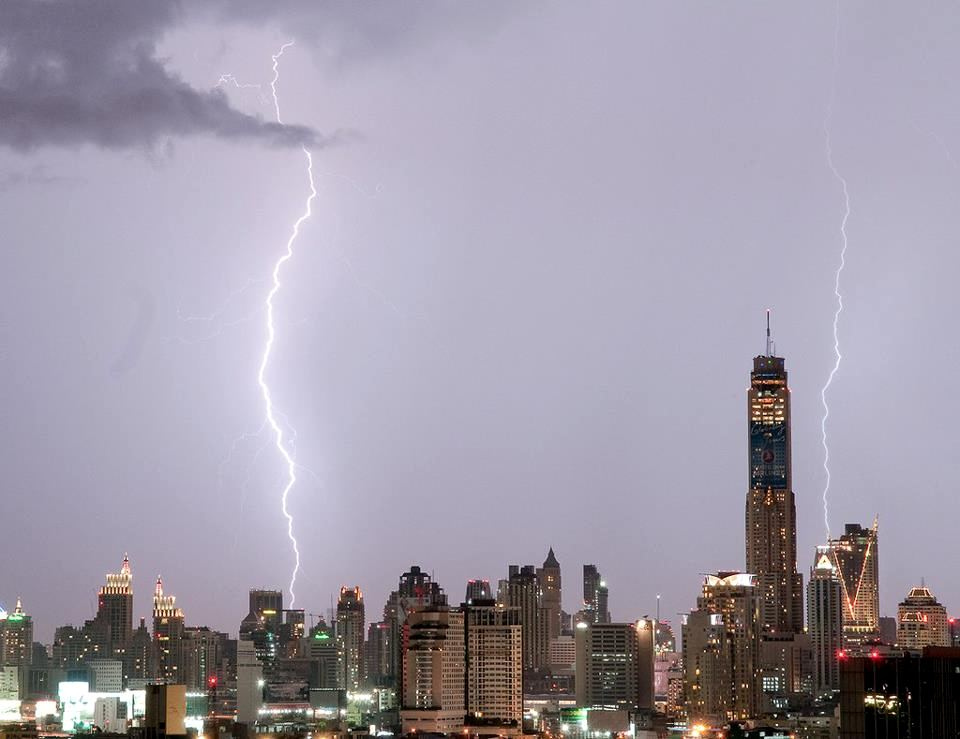 The hot season usually occurs through the months of April, May, and June.
As the name suggests, this is the hottest time of the year in Thailand. Last April, one of the hottest temperatures ever recorded in Thailand was a shocking 44° Celsius (about 111° Fahrenheit). This is just short of the hottest day ever recorded in Thailand in the 1960s when temperatures reached 112° Fahrenheit. These months are best spent on one of Thailand's many beaches. The heat is simply unbearable otherwise.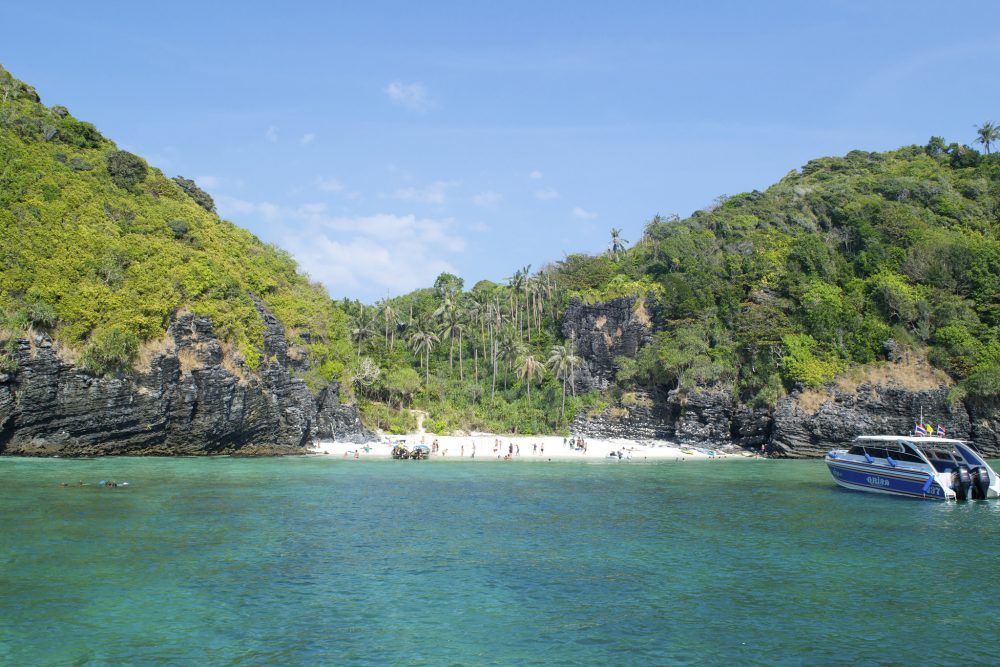 The raining season in Thailand is from July to October.
Temperatures remain around 27° Celsius (about 80° in Fahrenheit), and intense rainfall hits sporadically. While the name "raining season" or  "monsoon season" certainly gives the impression that those who visit during this time will be perpetually and inevitably soaked, this is not always the case. Especially in the central and northern regions of Thailand, the rain falls at random and is not necessarily terrible to deal with.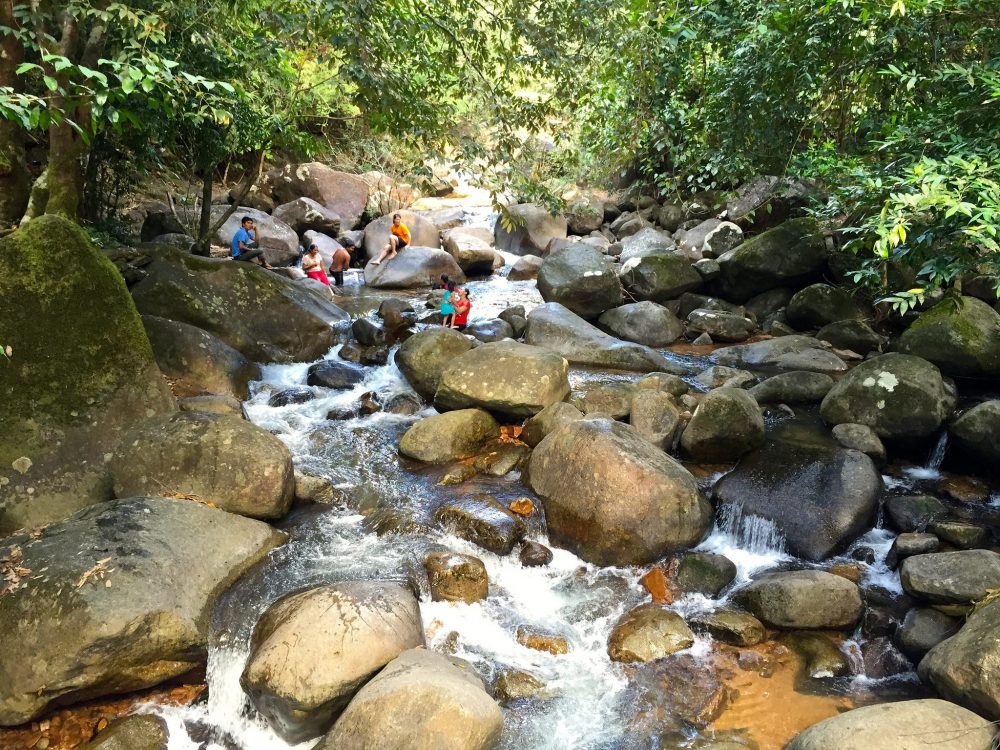 For the most part, the south of Thailand only experiences two of the three seasons: the raining and cool season. Southern Thailand is the worst area to visit during the monsoon season. This past January, more than 700,000 people were affected and 18 people killed by flash flooding in the south. The rainfall disrupted tourists vacationing on the islands of Koh Samui and Koh Pha Ngan. While the seasons are set in certain months, expect the unexpected. These flash floods did not hit during the usual monsoon season.
If you must go down south during the raining season, avoid islands altogether and stay inland.
During the raining season, the islands have flooded. Boat and ferry services will completely shut down. This leaves visitors recreating Gilligan's Island, to their dismay.
What To Do During The Raining Season in Thailand?
There are several activities that will not make the cut for travel itineraries planned during the monsoon season. There are plenty of ways to fill your days in the Kingdom, however, regardless of rain or shine. Here are the top things to see and do when it is raining cats and dogs, broken down by some of Thailand's most popular cities.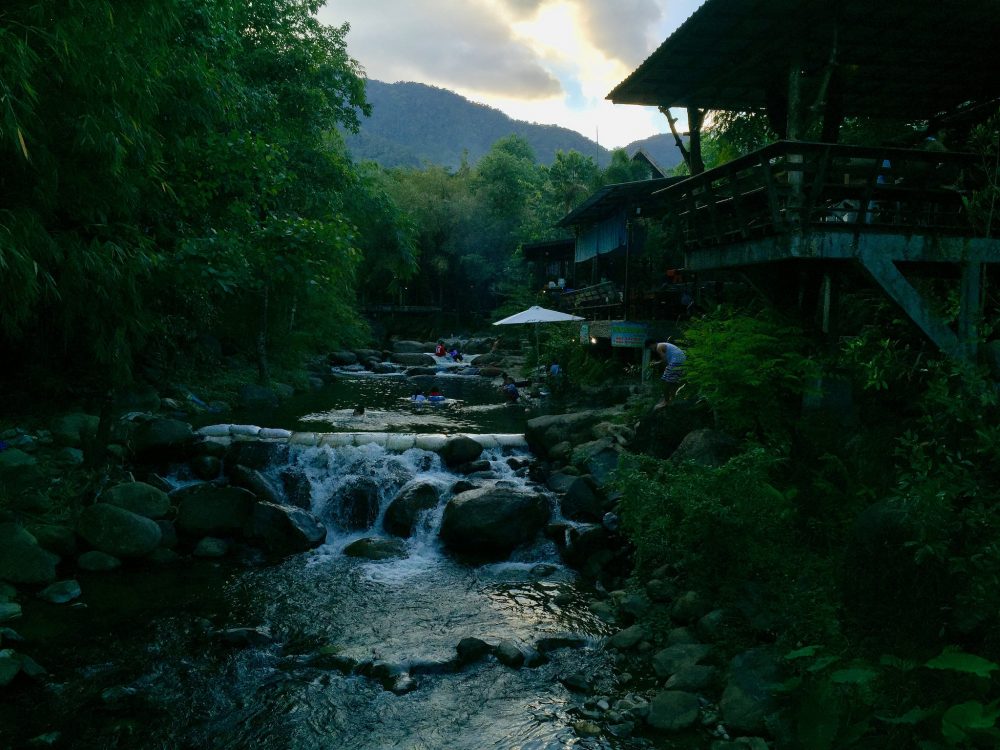 Visit Bangkok, the city of angels
The capital is one of the best places to be during the rainy season. Many of the most epic sights find themselves indoors, and the public transit system connects to almost all of them. Art lovers should head to the Bangkok Art and Cultural Centre. Local things to do in Bangkok include spending an entire rainy afternoon meandering through the galleries, checking out the cool cafes, and shopping at the eco-friendly stores. Entrance is free, as well.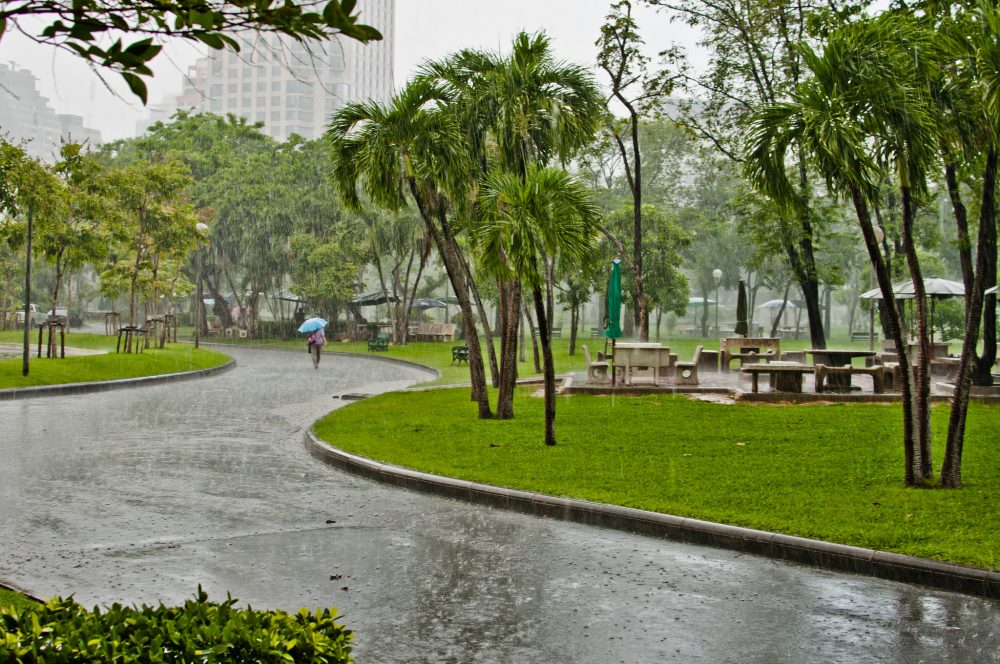 Those looking to blow some baht on new attire might instead beeline for the epic shopping hot spots in the city. Those on the lookout for luxury brands should head to Siam Paragon. For a more hectic shopping scene equipped with cheaper items, head to MBK Center. This mall comes in at a whopping eight stories tall and is chock full of souvenirs and more.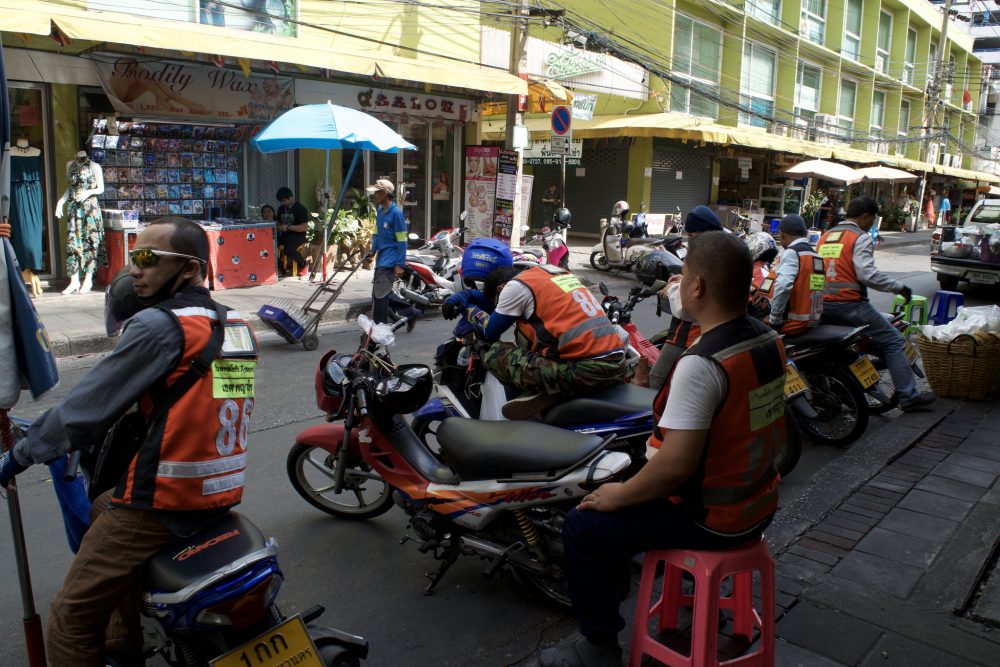 History buffs may instead opt for one of the many museums found around town, including the Royal Barges Museum or the Bangkok National Museum. Those looking for something exhilarating to do might enjoy a Muay Thai fight at the New Lumphini Boxing Stadium or Ratchadamnoen Stadium. There are also plenty of indoor adventurous activities in the capital. Speed demons should check out Easykart Bangkok. This race track is equipped with go-karts that can go up to 70 kilometers per hour. Regardless of your preference, there is surely something for you during the raining season.
Find out things to do in Bangkok during raining season now!
Calm your soul in Chiang Mai
One of the top reasons to visit Chiang Mai is to take on one of its many trekking trails. This activity is best left for those tourists visiting on a sunnier day, however, and you should opt for something a bit drier while you are here. The northern city is home to a plethora of museums. These include the Tribal Museum, the Chiang Mai National Museum, and the Chiang Mai Contemporary Art Museum. There are also several noteworthy cooking schools, teaching participants to make everything from pad Thai (stir-fried Thai noodles) to tom yum goong (spicy shrimp curry soup). If you do not want to cook the food yourself, check out one of the delicious restaurants and cafes in town. Many have Wi-Fi, allowing visitors to sit, eat, and stay awhile.
Read more: https://local-insider.com/awesome-things-to-do-in-chiang-mai/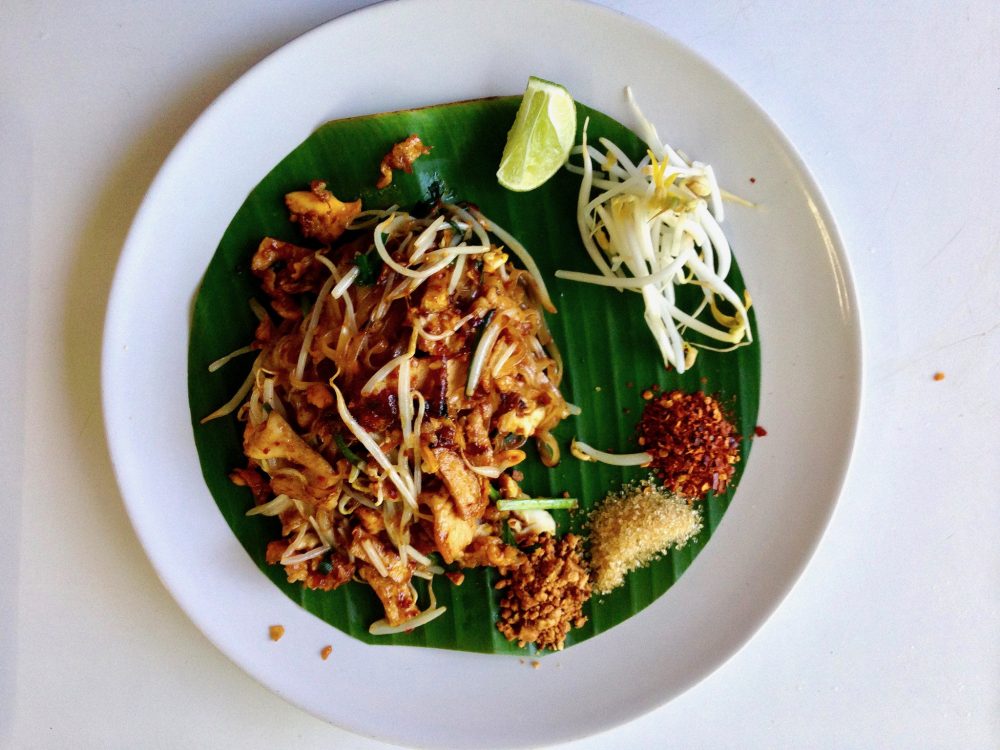 Get sunkissed skin on Krabi
Bikini-wearing tourists flock to this popular southern city. They check out the stunning limestone cliffs and sunbathe on white, sandy beaches. Put the swimsuit away and realise that there are plenty of things to see and do in Krabi. Thai food differs depending on the region it originated from. Those hoping to cook up something a bit spicier may want to opt for a cooking class in the south as opposed to the north. Those travellers feeling a bit jet-lagged should relax at any one of the many spas found in Krabi. Krabi Town is also equipped with loads of shops worth exploring, as well.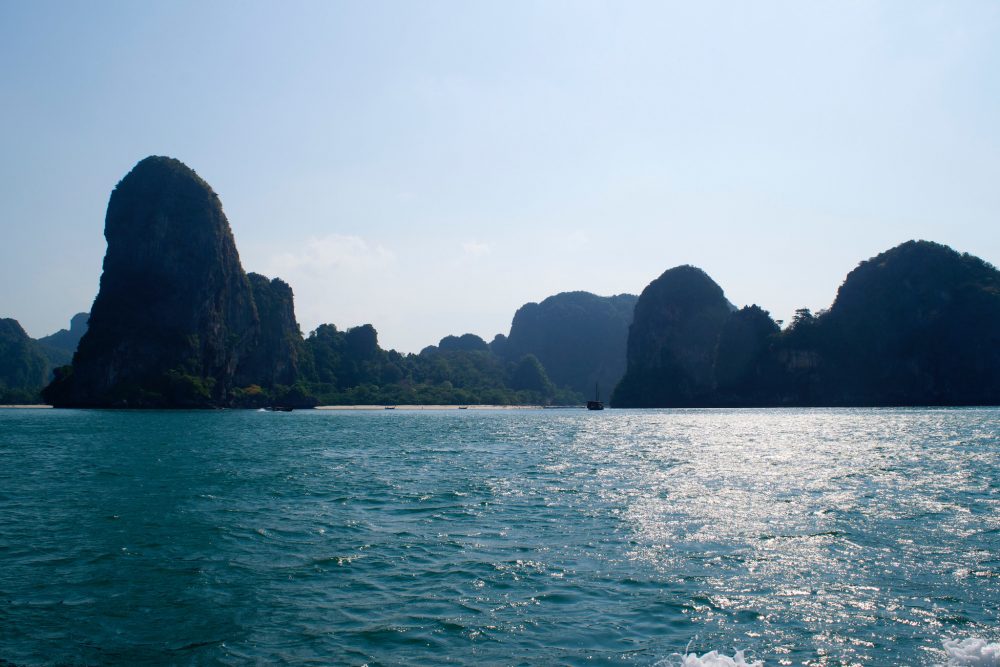 Tips for Travel During Thailand's Raining Season
There are many ways in which travellers can stay dry during the raining season. For transportation services, applications such as Uber and Grab are lifesavers. You are not going to want to journey in the back of a tuk-tuk or motorcycle taxi, for example, when it is pouring down rain. In case you do get stuck in the rain at some point during your travels, be sure that electronics are in a safe (and dry) location. Even the most heavy-duty of backpacks can leak in the wrath of one of Thailand's brutal storms.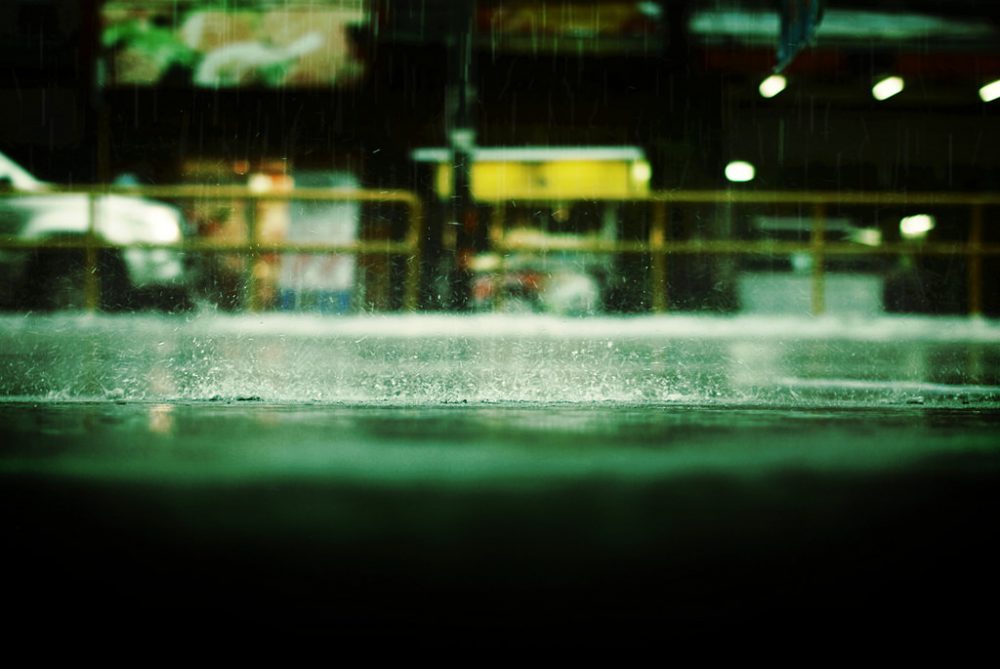 What To Pack During This Time?
As with every trip, packing less is more. There are many of stores and malls with high-quality clothing equipped with Western sizes. There are a few things you will want to stow away before journeying to Thailand. Be warned: you may have to subdue your inner fashionista to stay dry.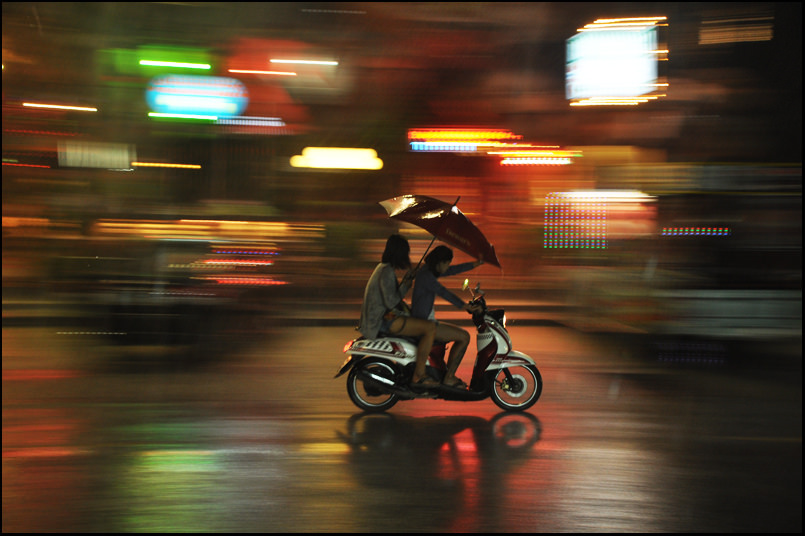 Thailand does not have the best of infrastructure in place to prevent the streets from flooding during the monsoon season. In places such as Bangkok, the sois (streets) flood with up to a foot of water. Because of this, visitors are going to need a good pair of water-friendly shoes. Leave the flippers at home and instead invest in a good pair of strappy sandals. They will not slide off your feet, and a good pair will not get ruined in the water. Instead of investing in a bulky umbrella, opt for a lighter raincoat of sorts, as well. It is usually smaller and easier to pack. Waterproof mascara has also proved to be a lifesaver for a night out on the town.
Why it is OKAY to Visit Thailand During the Raining Season?
There are some pros to travelling to Thailand during these handful of rainy months. For one, the cost of your trip may be cheaper. Accommodation and things like guided tours tend to raise their prices during the high season because of the influx of travellers.
Thailand is also home to many stunning national parks. Many have picturesque streams and waterfalls. Those visiting in the raining season will get to see these natural wonders in their prime. The tallest of falls boast the most powerful and beautiful of streams. Without the rain from the monsoon season, some of these waterfalls would dry up.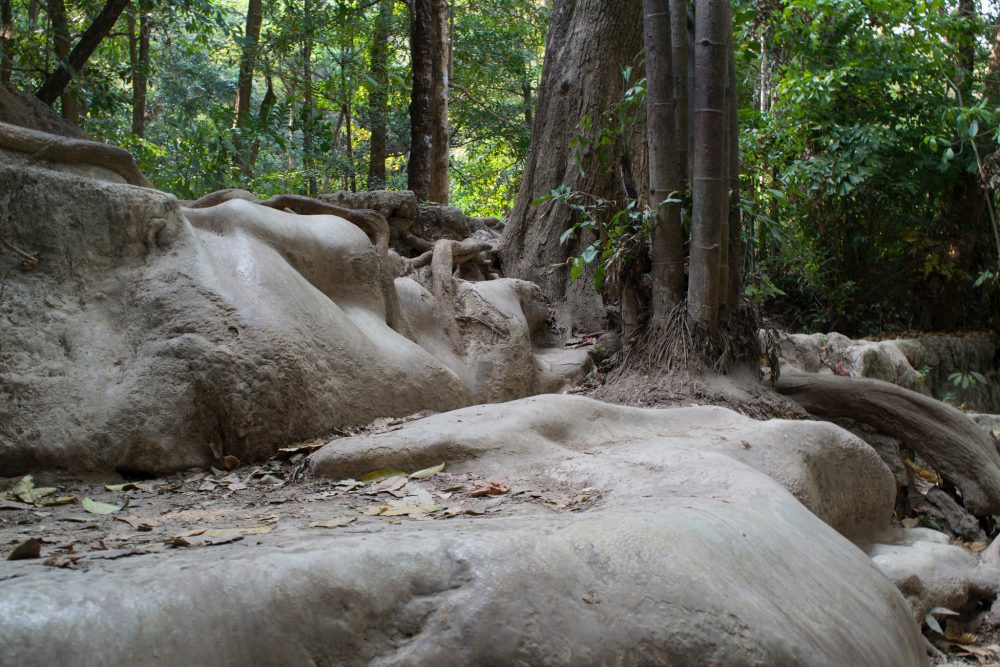 Regardless of when visitors make their way to Thailand, a trip to the Kingdom is sure to impress even the biggest of sunny-loving tourists. Stow away the rain coat, pack your bags and enjoy exploring the Land of Smiles, rain or shine.