Visiting Saigon Vietnam: what to do if you only have 24 hours?
As the biggest city in Vietnam, Ho Chi Minh city (Saigon) offers a range of different experiences and attractions, more than you can cover in one day, but if you are visiting Saigon and stuck for time this guide has been assembled to make sure you get the most out of your day. This guide has incorporated all the main attractions of the city with a few quirky adventures that take you to some of the more secluded areas of town.If you only have one day in this city, it had better be a fairly productive one! Getting out and about nice and early will give you the best chance of seeing lots of the city.
8AM: Breakfast at Ben Thanh Market
Set your alarm for 7 am and then try and make it to Ben Thanh Market for 8 am to grab some breakfast! You will be spoilt for choice here as they sell a wide range of different food and drinks, so make sure you have a look around at all the stalls before you buy anything, or you might find yourself regretting your decision (or buying two breakfasts). The morning is an ideal time to go as the market gets very hot and stuffy towards the middle of the day.Selling all kinds of traditional Vietnamese produce, from grocery to clothes, shoes and tailor made suits. This is a very exciting experience but prepare to haggle if you want to buy anything.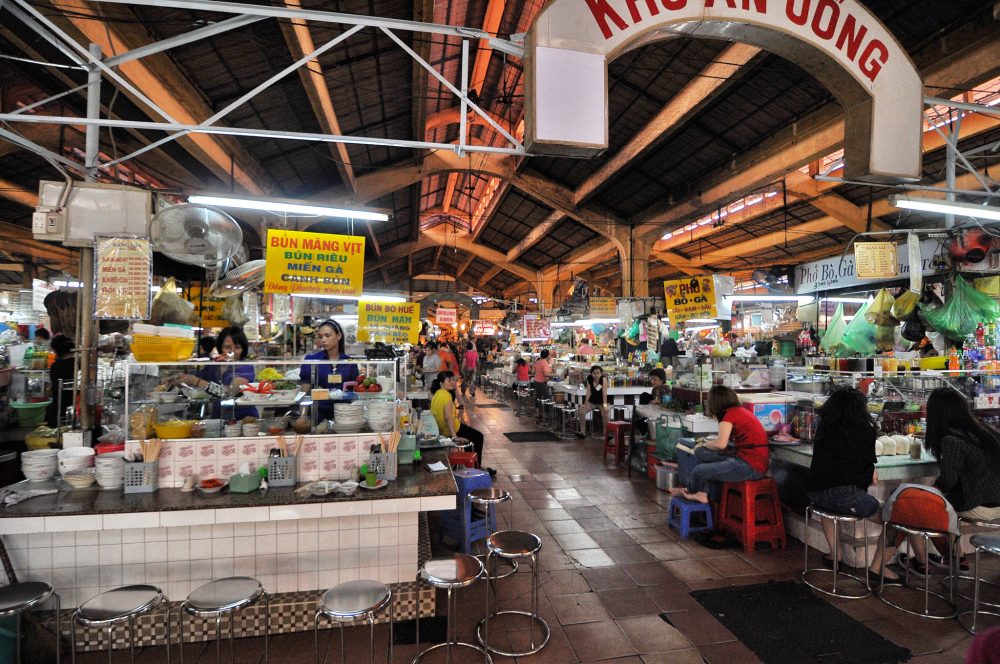 10AM: Wander Dong Khoi Street
After you have wandered around the bustling market, at around 10 am you should head over to Dong Khoi and the Opera House for a relaxing stroll whilst you admire the architecture of these buildings. Near here is the walking street which houses many quirky and unique fashion boutiques, coffee shops and restaurants. It is very easy to lose track of time in these mesmerising buildings, and you could spend all day here looking at all the different merchandise.You should try and visit Lusine cafe on 151 Dong Khoi, which is hidden in an old french building, and to reach it you have to walk past an art gallery. This cafe displays alternative concepts mixing boutique fashion shops with coffee and vintage french colonial decoration.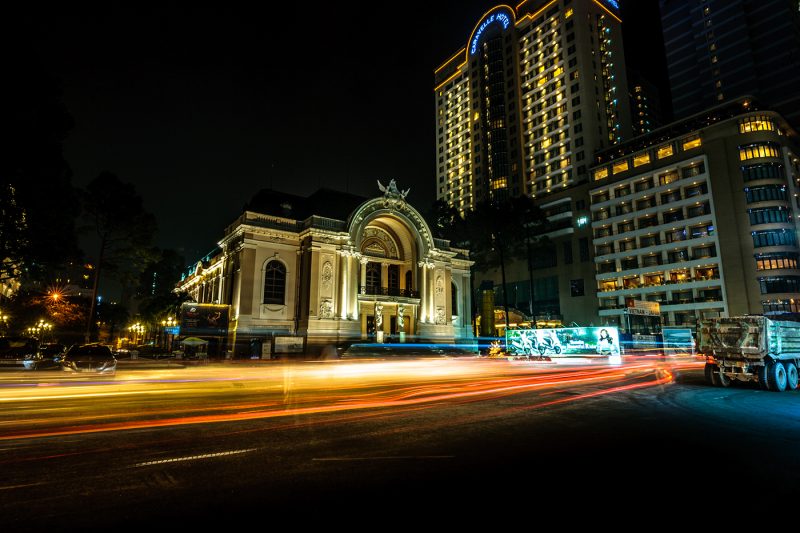 12PM: Have lunch at Ngon restaurant
After all the walking you will surely be hungry, and Ngon restaurant is not far away, so you should head there at about 12 pm.This restaurant is quite unique as it is inside an old colonial french building, and you can have a look around before you eat. This restaurant serves a wide range of traditional Vietnamese food and customers can see the food preparation, so you know it will be good quality.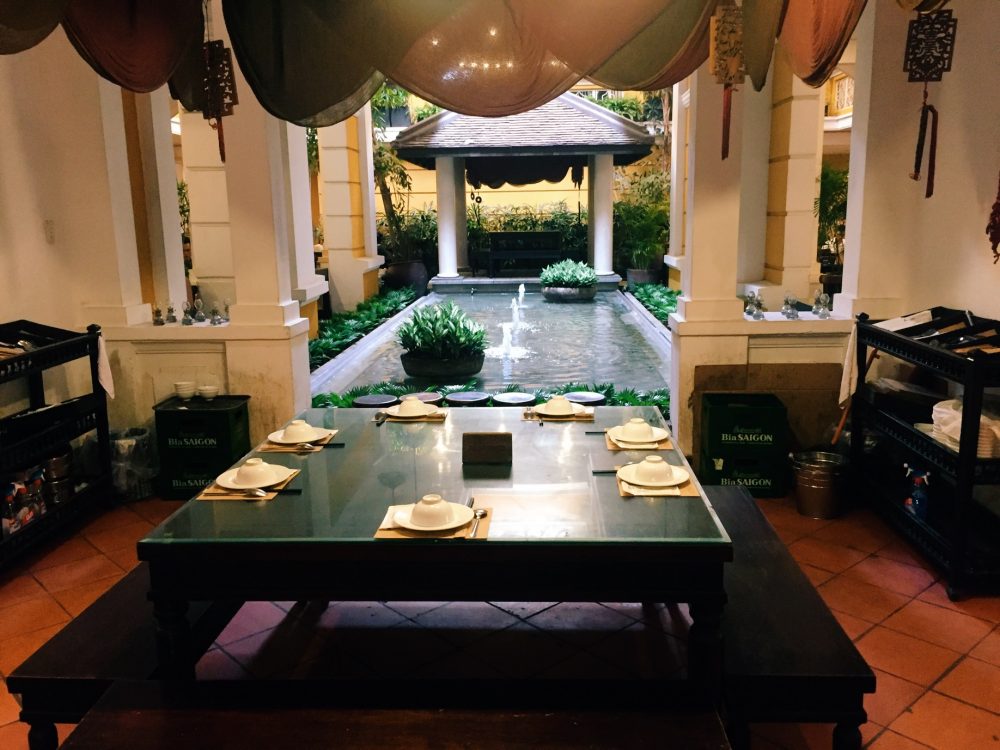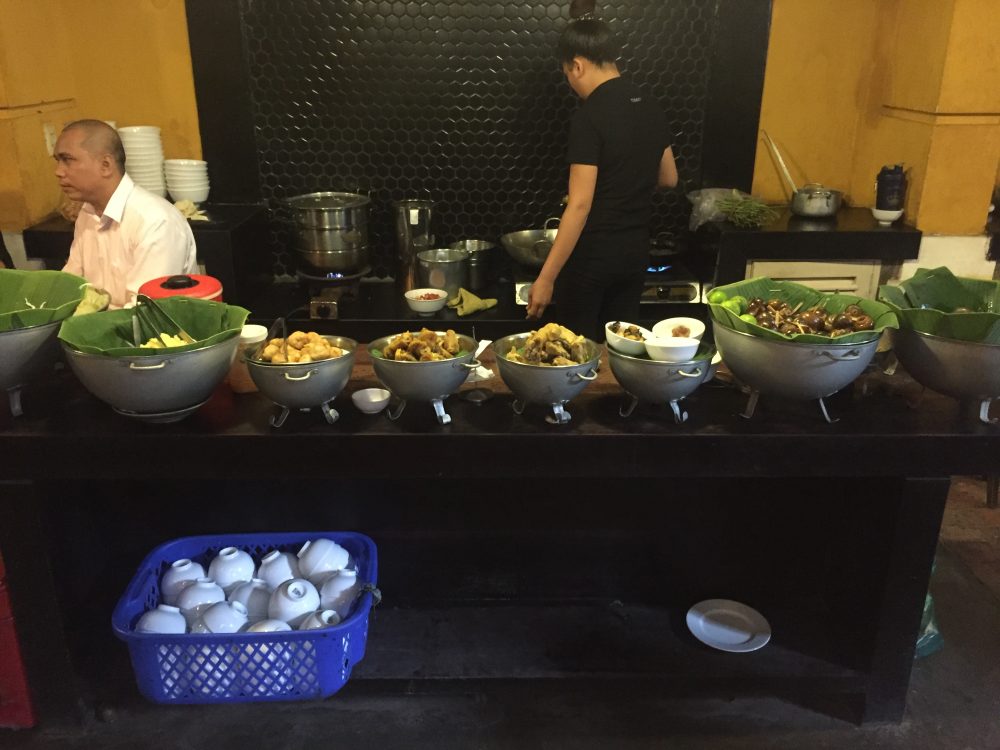 2PM: Visit The Reunification Palace
Formerly the site of the Norodom Palace, the Reunification Palace was built in its place after the Norodom Palace was bombed. The new palace was designed by a famous Vietnamese architect called Ngô Viết Thụ, and since then it has been the South Vietnam's president's office. The famous photo of a North Vietnamese Army tank crashing through its gates has become a famous icon of the fall of South Vietnam.
4PM: Visit Notre Dame cathedral
The Notre Dame cathedral was built by the French as a replica of the one in Paris during the time that the French we in control of South Vietnam. Although not as big it is a very impressive piece of architecture and makes for a nice photo! Nearby you can also find Saigon Central Post Office, which houses very interesting maps of Indochina that were made in the 19th Century and show how much the surrounding areas of Vietnam have changed.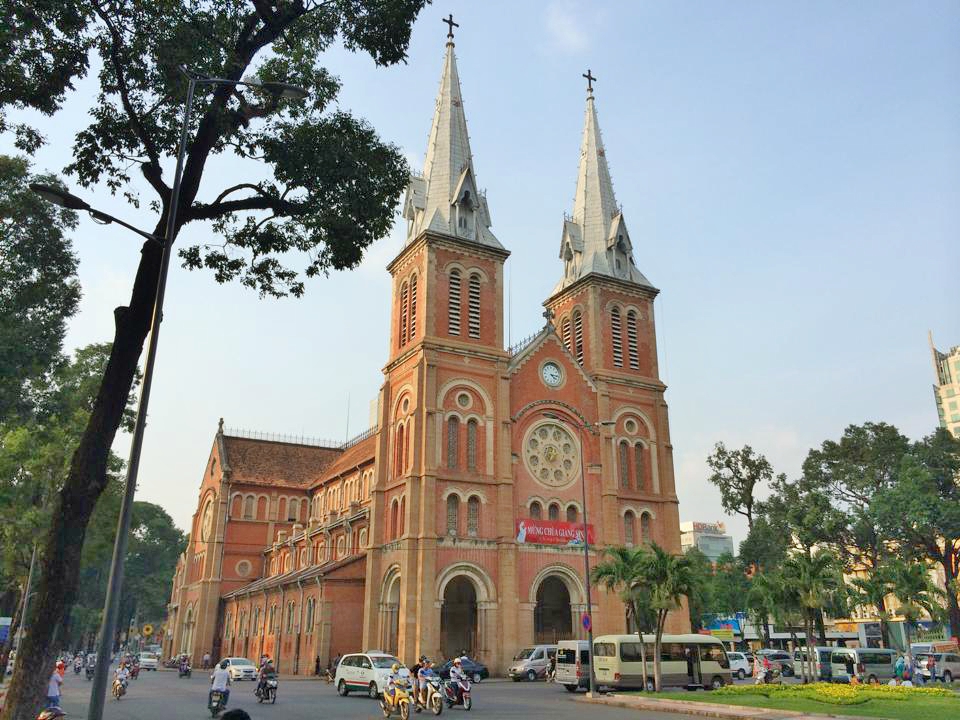 6PM: Watch Sunset at Broma
Broma is a bar hidden on top of an old low-rise complex above Nguyen Hue walking street. This is a great place to grab a drink and relax whilst watching the sunset. As it is above the walking street, you can do some people watching in the busy street below which can be very entertaining. With nice chilled out music, this is the perfect place to unwind after a long day sightseeing.
8PM: Dinner at Secret Gardens
This Vietnamese restaurant is the epitome of authentic Vietnamese dining and, as implied by the name, this isn't the easiest restaurant to reach. Hidden in the deep alleyway of a run down complex on 158 Pasteur Street, you have to walk up 5 floors to reach this cosy restaurant. However, Secret Garden definitely lives up to its name and when you see the view from the dining area it makes it worth the effort. Its traditional Vietnamese decoration takes you on a journey to rural Vietnam and makes you forget you are in the biggest city in Vietnam for a while. Another special thing about the restaurant is the from the dining area you can see the spot where the last American helicopter fled Saigon during Vietnam war. The photo of this event shows one of the most iconic moments of the Vietnamese war.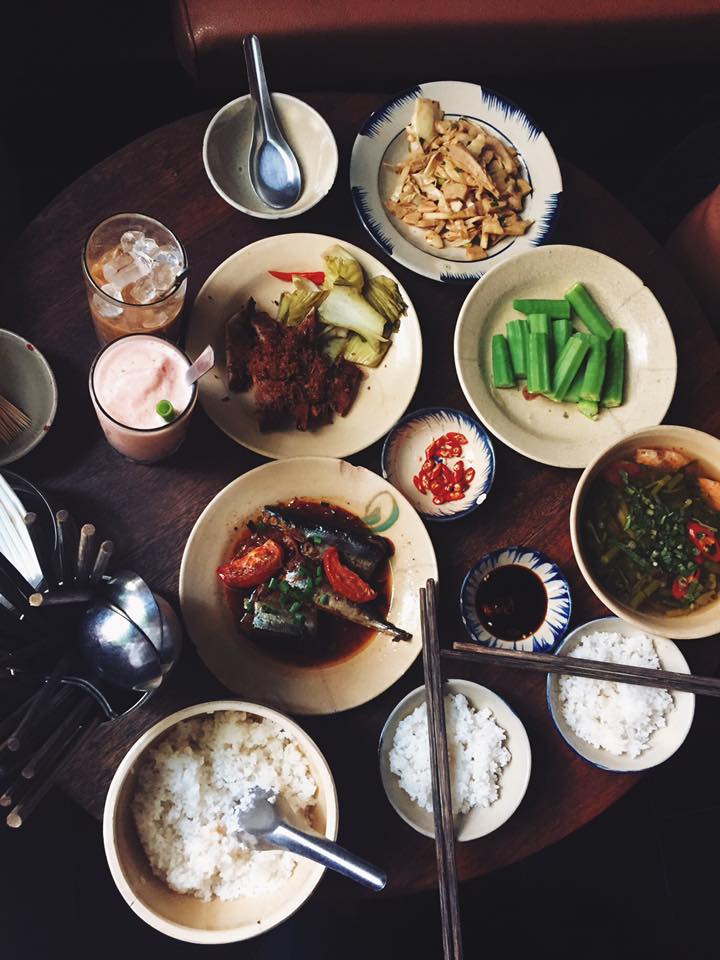 10PM: Enjoy Saigon nightlife at Chill Skybar
If you still have some energy left, the sky bars in Saigon are really worth a visit. Chill sky bar is a great place to go, with its beautiful view over the luminous city Chill Sky bar was one of the first sky bars in Saigon. With live DJ's most nights and two dance floors, one inside and one outside, you are guaranteed a good night. The only issue, which you will find with all sky bars, is that the drinks can be a bit pricey, at around $8 per drink.Friday and Saturday: carbo charge 300,000 VND ($15) and get 1 free drink
If you have more than 24 hours,  please read our full guide how to discover Saigon. If you want to spend a day to discover Ho Chi Minh city like a true local, don't forget to book a local to show you off the beaten track experiences.