Visiting North Korea: All You Need to Know
North Korea was opened to tourism in 2013 and since then, many people have become fascinated with the idea of visiting this unique country. It's also seen as one of the most unlikely travel destinations in the world, which makes you wonder what it is like to travel there. If you're planning one, here are things you need to know to have a safe and enjoyable time.
Surprising facts that blow your mind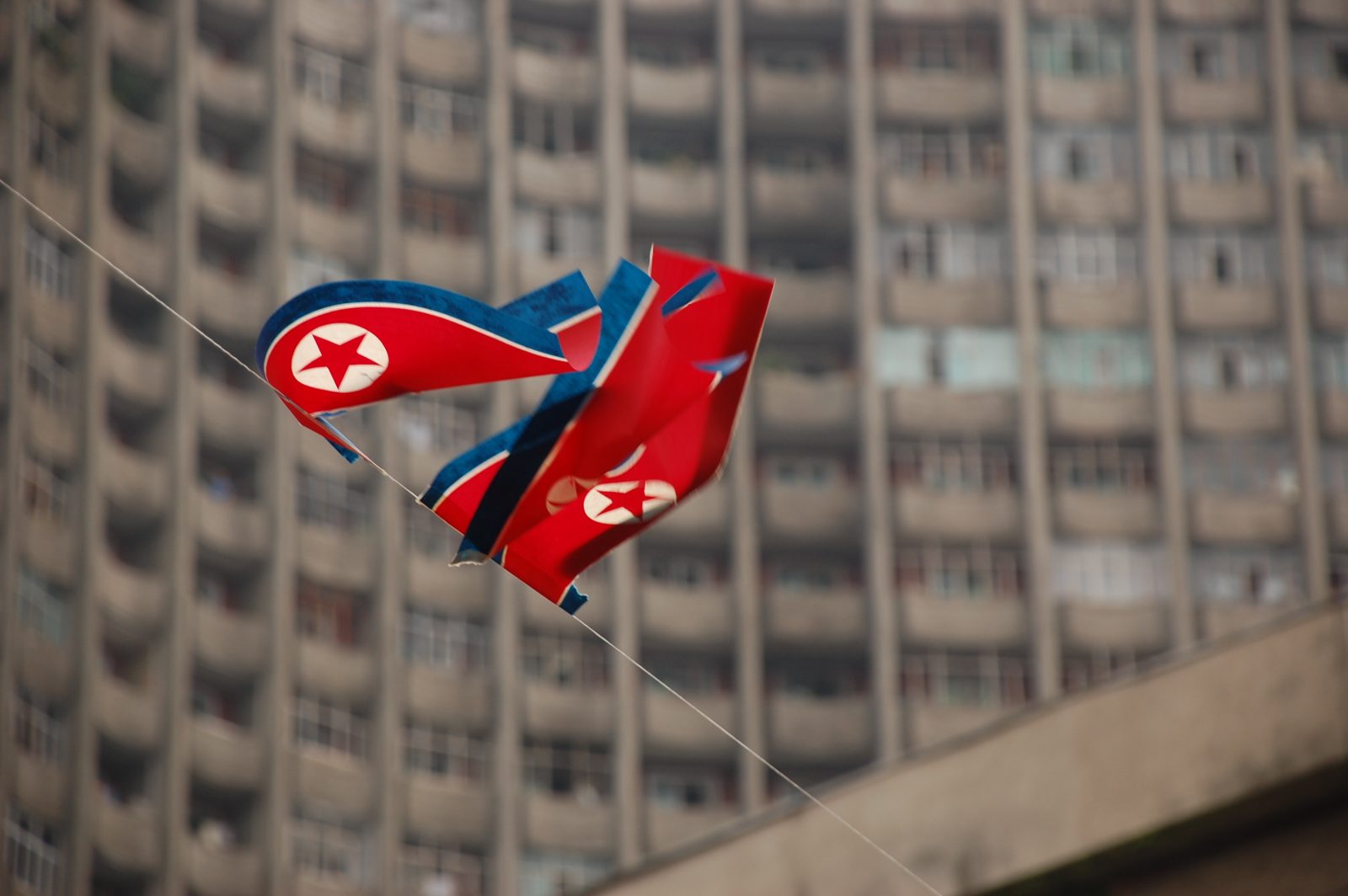 There is only a limited number of approved hairstyle, 28 for men and 14 for women in particular. Especially, none of the men's approved haircuts are similar to their supreme leader's one.
Wearing jeans is considered an illegal action.
Prohibited items include religious material, pornographic material, and political material. Any person who is caught owning these will be sentenced to death.
However, you can smoke Marijuana legally in North Korea, since it is not even classified as a drug here.
This country does not follow the same timeline like any other country in the world. Their calendar counts the year after founder Kim Il-sung's birthday in 1912. So while we are living in 2019, it is just year 107 over there.
Visiting North Korea as a tourist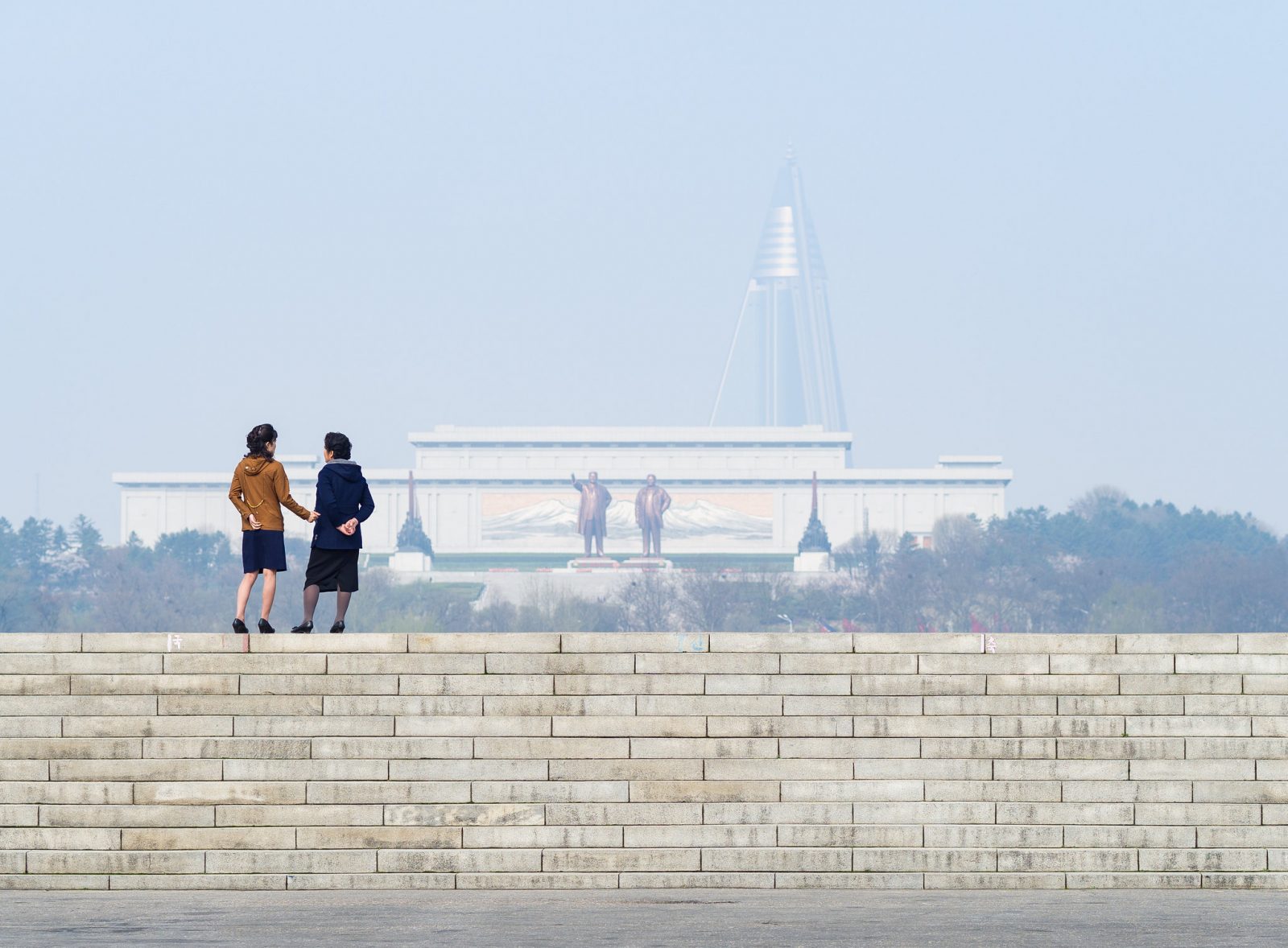 The ultimate question is: is visiting North Korea safe?
As long as you have a clear travel purpose, obey the rules and show great respect to the country's leaders then there will be no problem. However, tourism in North Korea is unlike anything you have experienced. Travel throughout the country is mostly done via guided tours by international and local guides, which are very convenient in case you need any help.
If you choose not to join in a tour, you will still need the services of a local guide and are not allowed to leave your hotel, go sightseeing or use public transport without one. Always follow the rules of your tour as failing to do so will result in punishment for both you and your guide. In fact, tour guides in North Korea are very polite, helpful and good at speaking English. They take work seriously, but also are fond of meeting foreigners; therefore, you're welcome to ask them anything except for history and politics-related issues.
Below listed a few travel agencies that offer tour services to North Korea:
Korea International Travel Company (KITC)
Korean International Sports Travel Company
Korean International Taekwondo Tourism Company (KITTC)
Korean International Youth Travel Company (KYTC)
Taking photographs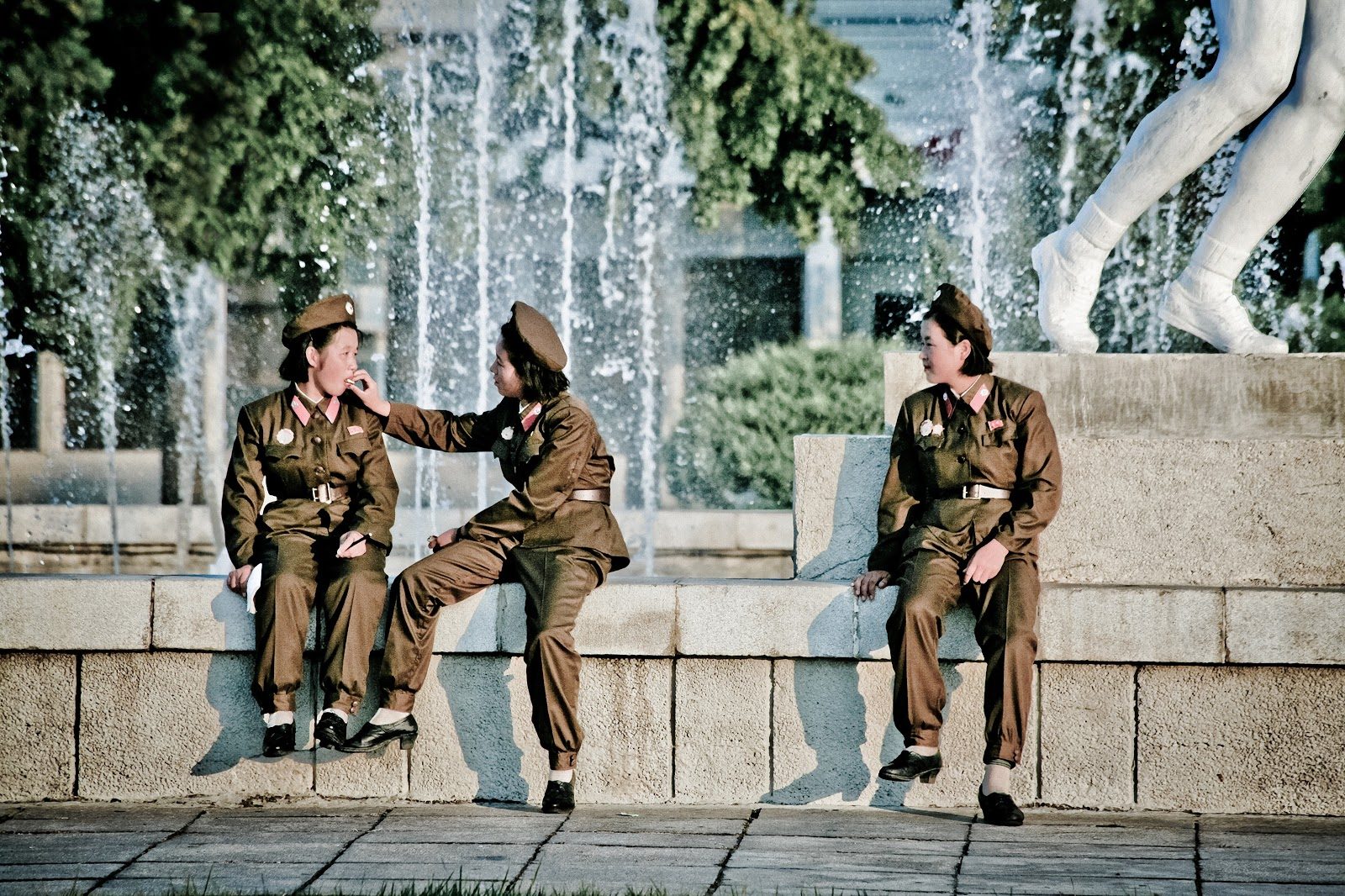 Sure you can, in fact, take many photos when visiting North Korea and even upload them on social media afterwards! However, please remember not to take photos unless you have permission to do so. Your tour guide will kindly let you know if there is any place or anything you are not allowed to take pictures of. These may include the airports, government buildings, military infrastructure as well as leaders' statues/portraits. North Korean government authorities may view taking unauthorized pictures as espionage and could confiscate cameras, film and/or detain the photographer.
Things to do and see
There are many cool and unusual activities for tourists to experience when visiting North Korea, such as visiting a local market or join a mass dance during any national holiday. Most tourists take an interest in exploring the daily life of local people. You may want to wander around town, drop by a grocery store or play bowling games and get to know them better. Here below are the top 5 tourist attractions in North Korea that you should not miss:
1. Demilitarized Zone (DMZ)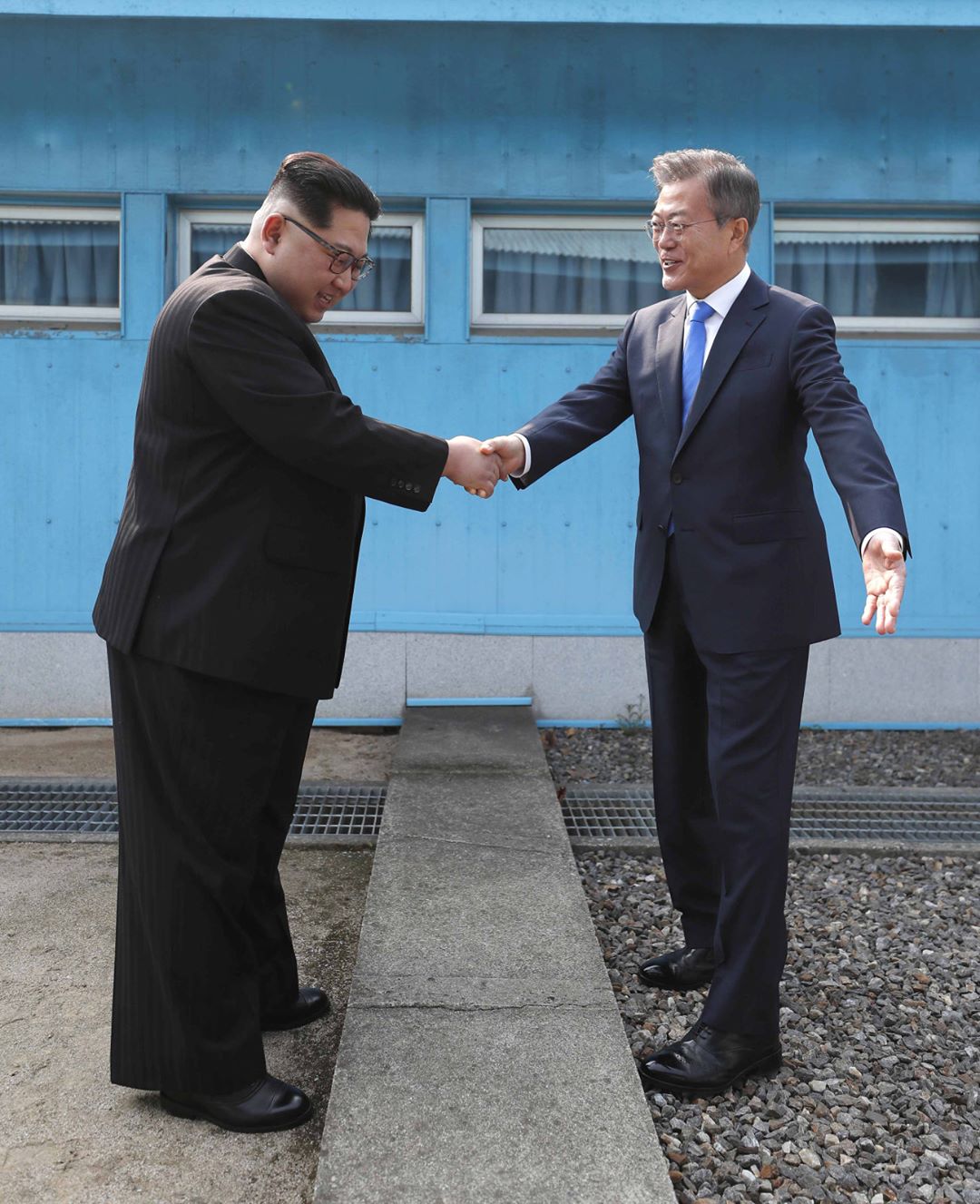 The world's most heavily militarize border
Known as one of the world's most heavily militarized border, the Korean Demilitarized Zone (DMZ) is like a scar that divides the Korean Peninsula roughly in half. It was created in 1953 and has been serving as the best reminder of the war between North Korea and South Korea. This 160-mile-long treaty zone isn't just a strategic place for political meetings, but also a tourist magnet. You are reading it right - the DMZ welcomes more than 1.2 million visitors each year, according to the Korea Tourism Organization.
When you travel to the Korean DMZ on an organized tour, you will visit the Joint Security Area (JSA), also known as the Panmunjom truce area. It's easily identifiable by the vibrant blue Military Armistice Commission Conference Room, which straddles the Military Demarcation Line. There are tours available from both sides that would surprise you with two different viewing points of one same Panmunjom. Despite the viewing lines being only meters away from each other and the room you enter is the same one, they were both very different experiences.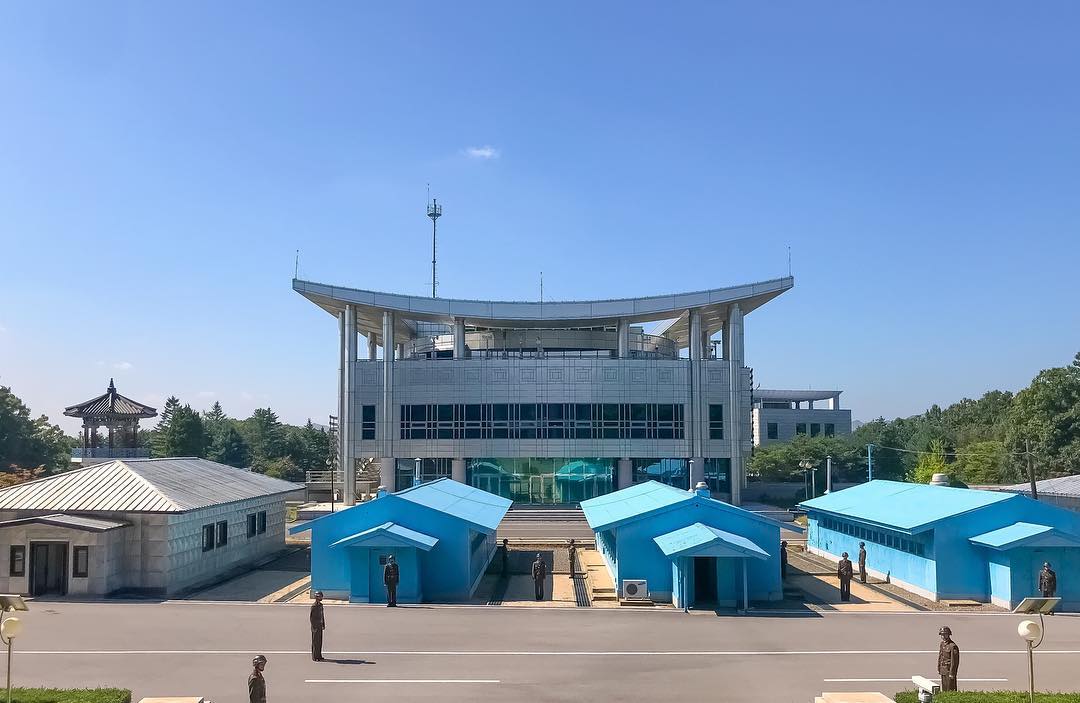 The story from both sides
A DMZ tour from DPRK side is often filled with tension. Visitors are given opportunities to look through historical artifacts, documents, and historical boards in a building designated as a North Korea museum – propaganda and all. It shows you North Korea's perspectives on the Korean war, their life after the war, their views on the US and on reunification on the Korean Peninsula.
On the other hand, DMZ tourism in South Korea is more fun and uplifting. Like a trip into an unknown kingdom, the tour will trigger the curiosity of whom interested in history and current affairs. You will spend your time visitingthe Freedom Bridge - a symbol of the tragedies of the Korean War, then head to the 3rd Infiltration Tunnel, which the North Korean Army used to infiltrate South Korea. At the Dora Observatory, you can use telescopes to look over the border and see North Korea with your own eyes.
A visit to the DMZ is undoubtedly a must-see for those who are eager to learn and to be inspired by the heartbreaking stories behind. If you decided to go on a DMZ tour, make sure to understand exactly why it stands for, why it exists and the people who have died protecting the border or trying to escape from it. After all, this unique tour full of wonderful experiences will leave you in mixed feelings that you wouldn't forget.
Planning to visit the borders of adventure? Book with Inspitrip and enjoy the best DMZ and JSA tours from Seoul!
2. Mansudae Monument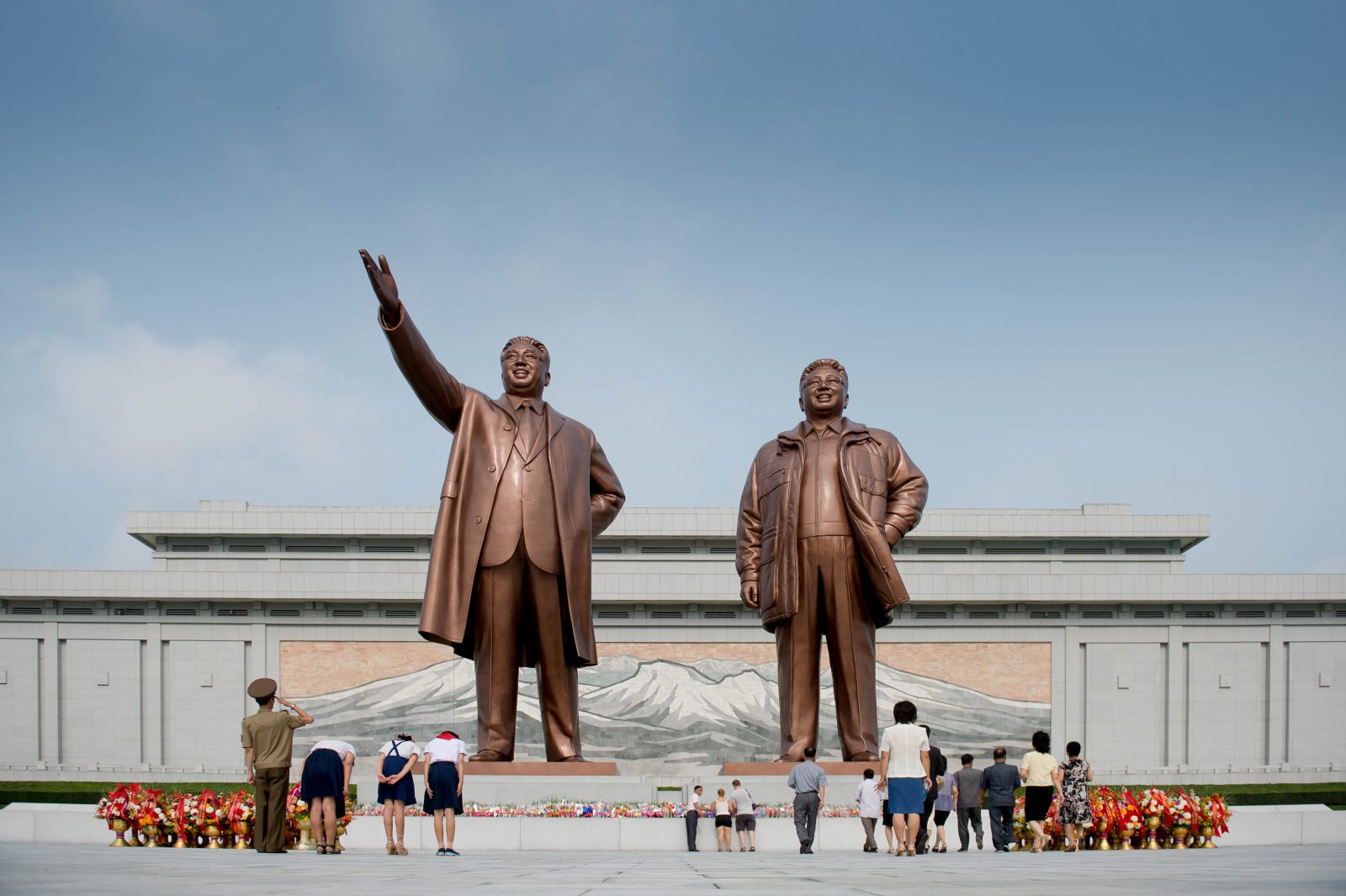 The Mansudae Monument is an iconic monument in Pyongyang, North Korea. Here stand the two large bronze statues of President Kim Il-sung and General Kim Jong-Il, at an impressive 22-meter tall. Korean will usually go visit the monument at least once a year and place flowers to tribute these former leaders of DPRK.
Behind the Mansudae Grand Monument, you will see the Korean Revolution Museum building, where items related to Kim Il-sung and his associates, Korean reunification, Korean diaspora, and various historical battles, are held. On either side of the statues, there are two other monuments with many statues of soldiers, farmers and workers during the anti-Japanese struggle.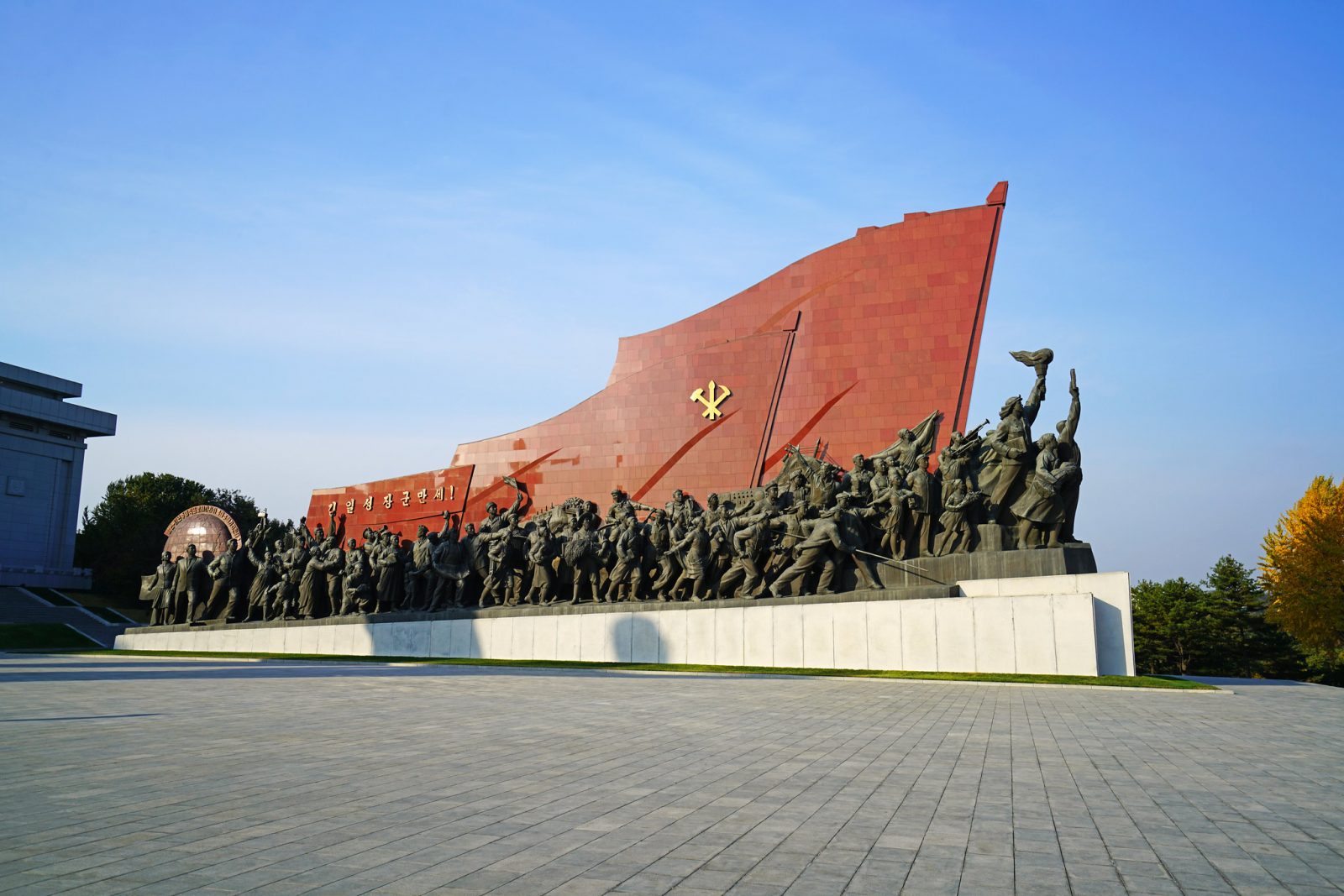 Understandably, Mansudae Grand Monument is one of the most sacred areas in DPRK. Therefore, you should show your full respect during your entire visit here. Please make sure to always follow your tour guide as they will let you know all the rules that should be remembered.
3. Pyongyang Metro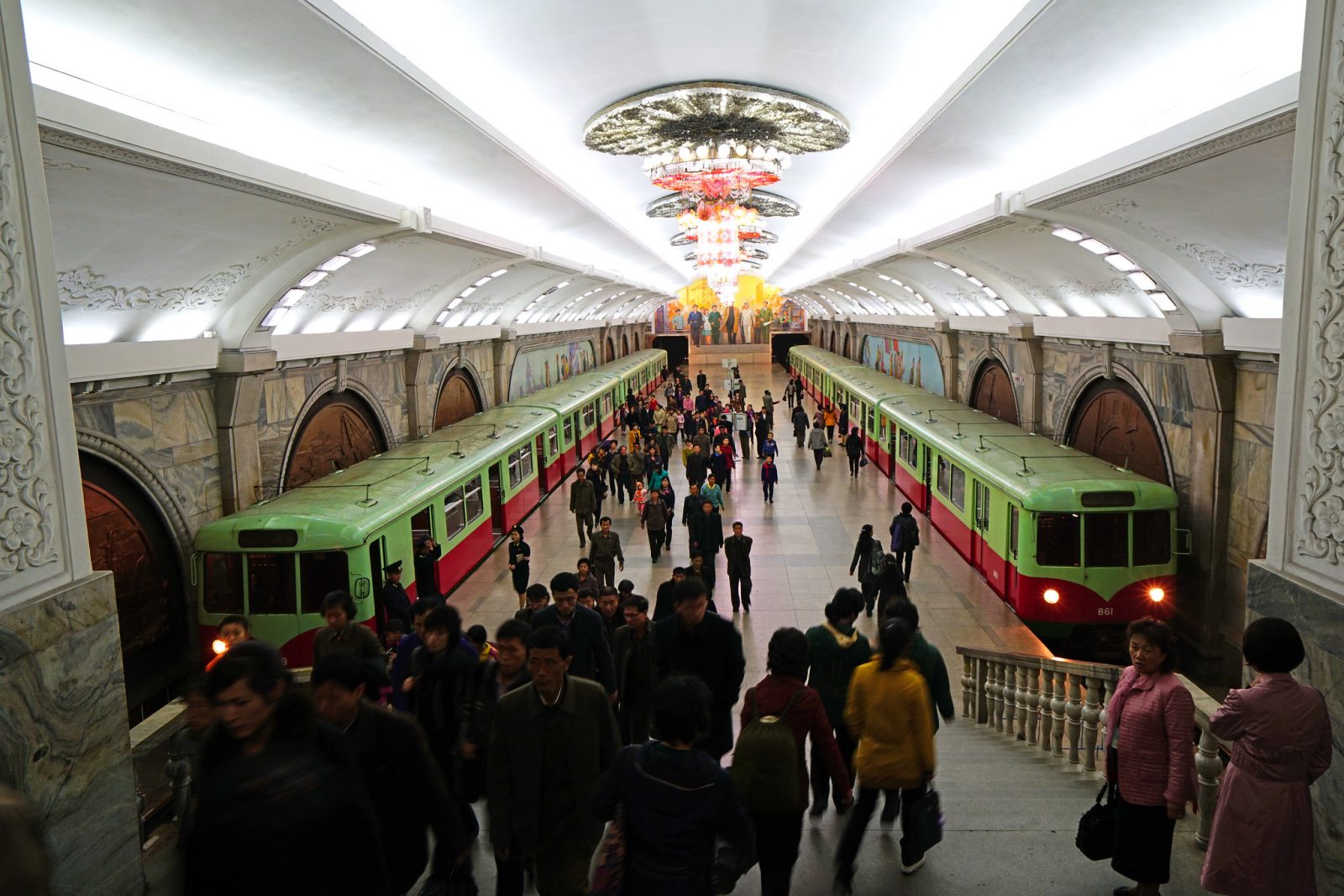 What is so special about a metro in DPRK?
Pyongyang Metro is the main subway system in Pyongyang, the capital city of North Korea. Being one of the deepest subway systems in the world, this metro is entirely underground and consists of 16 public stations in total. Many of those are very grand and beautiful, which were similar in style and design with the Moscow Metro in Russia.
When visiting Pyongyang Metro, you will see it not only as a subway system, but also a national exhibition of North Korea's history and idealism. Its stations take their name from themes reflecting the country's revolution, such as "Reunification", "War Comrade", "Golden Soil" with artwork related to the theme of each station.
4. Tower of the Juche Idea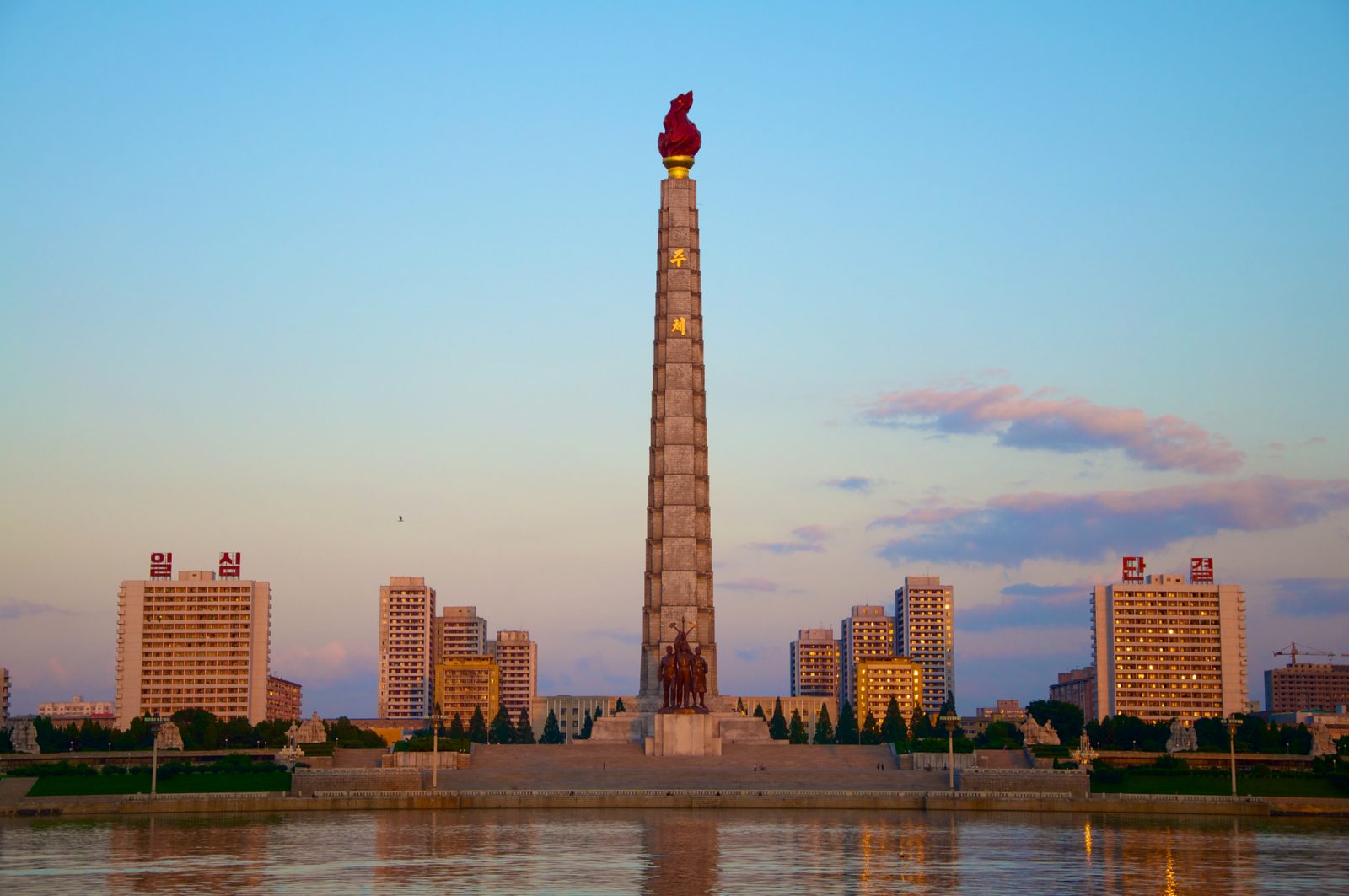 On the other side of Taedong River from Kim Il-sung Square, there is the massive Juche Tower. "Juche" was the ideology Comrade Kim Il-sung structured his empire around, which roughly translates to "self-reliance." It was made of 25,550 blocks - one for every day of Il-sung's life in celebration of his 70th birthday in 1982. The tower is a popular tourist attraction, where visitors can ride to the top in an elevator to overlook Pyongyang from 170 meters above.For the best viewing experience, it is highly recommended that you go in the morning, as the sun is still in the east, lighting up the western, more interesting side of the city.
5. Victorious Fatherland Liberation War Museum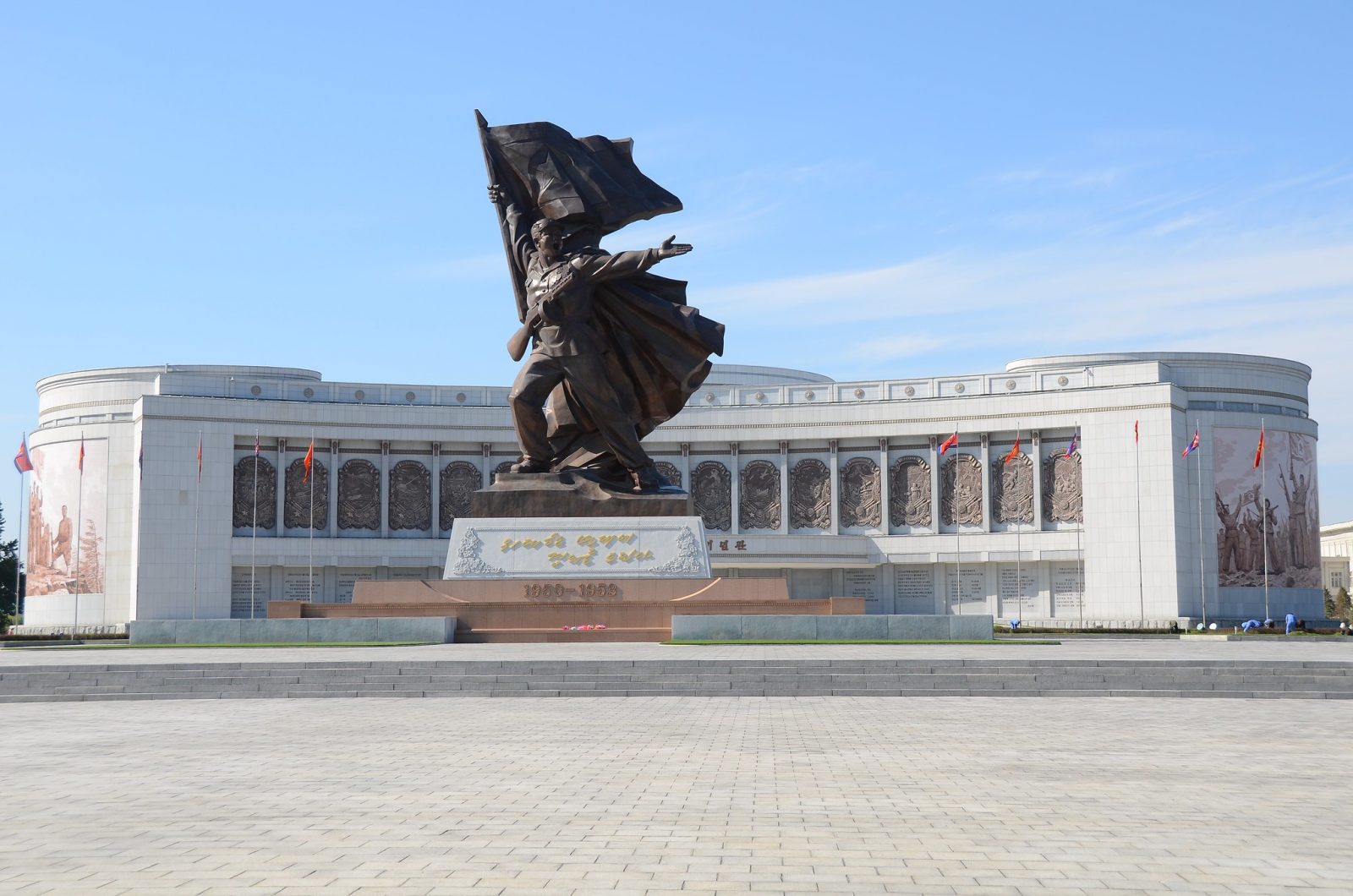 Located in the heart of Pyongyang, the Victorious Fatherland Liberation War Museum represents the North Korean viewpoint of the armed anti-colonial struggle against outside invaders during the Korean War. It is now opened to tourists and local people to visit and learn more about DPRK's history. You will be taken around by a female officer dressed in military uniform, who is going to give you an in-depth explanation regarding a number of different areas, both outside and inside the museum.
The museum tour normally lasts for two hours. However, you still can't manage to see all the exhibitions even if you could spend the whole day there. Please remember that only photographs outside the Victorious Fatherland Liberation War Museum is permitted. In front of the main building, there is an area known as "The War Monument". Then, the "Exhibition of Hero Equipment on the left" and the "Exhibition of Captured Equipment" on the right.
North Korea might not be your typical ideal vacation spot, but definitely a must-go before you die. A trip to DPRK is a journey of perception reshape. Therefore, let's just keep an open-minded attitude and be prepared to embrace all the emotions. While there are still many things wrong with North Korea, it is better that we hold onto anything positive in the hope that it somehow paves the way for openness.