Visiting Ho Chi Minh City in December
If you are planning to visit Ho Chi Minh City or Vietnam in December, you are making the right decision. We are here to tell you why December is the most ideal time of the year to travel in Vietnam and where you should visit during this time that perfectly suit the weather.
HOW IS THE WEATHER?
Ho Chi Minh City's weather is similar to Bangkok's and has two main seasons: a rainy and dry season. The dry season lasts from December to the end of April, and the wet season lasts from May to November. There is hardly any rain during the dry season. In contrast, you can expect rainfall daily during the rainy season, especially late in the afternoon. That being said, the rain stops almost as quickly as it starts. Thanks to the frequent showers, however, the average temperature during the rainy season is much cooler and more comfortable than the dry season. The month of December is a transition phase between the dry and wet season: it rains less frequently, and the weather remains cool and humid. It is one of the best times to visit Ho Chi Minh City.Even though there are scattered storms during December in Ho Chi Minh City, there is still so much to see and do during this time. Rainfall is a bit heavier towards the beginning of November, so come later in the month if you want to avoid it.
WHERE TO GO?
EON51
Located on the 51st floor of Bitexco Financial Tower, EON51 provides visitors with panoramic views of the city. The large windows separating visitors from the rain makes them feel like they are immersed in the downpour, just without the water. Watching the storm from 220 meters over the spectacular city is undoubtedly a once in a lifetime experience, and it is best to visit if you are bored and stuck inside because of the rain.Address: Level 52th Bitexco Tower, 2 Hai Trieu Street, District 1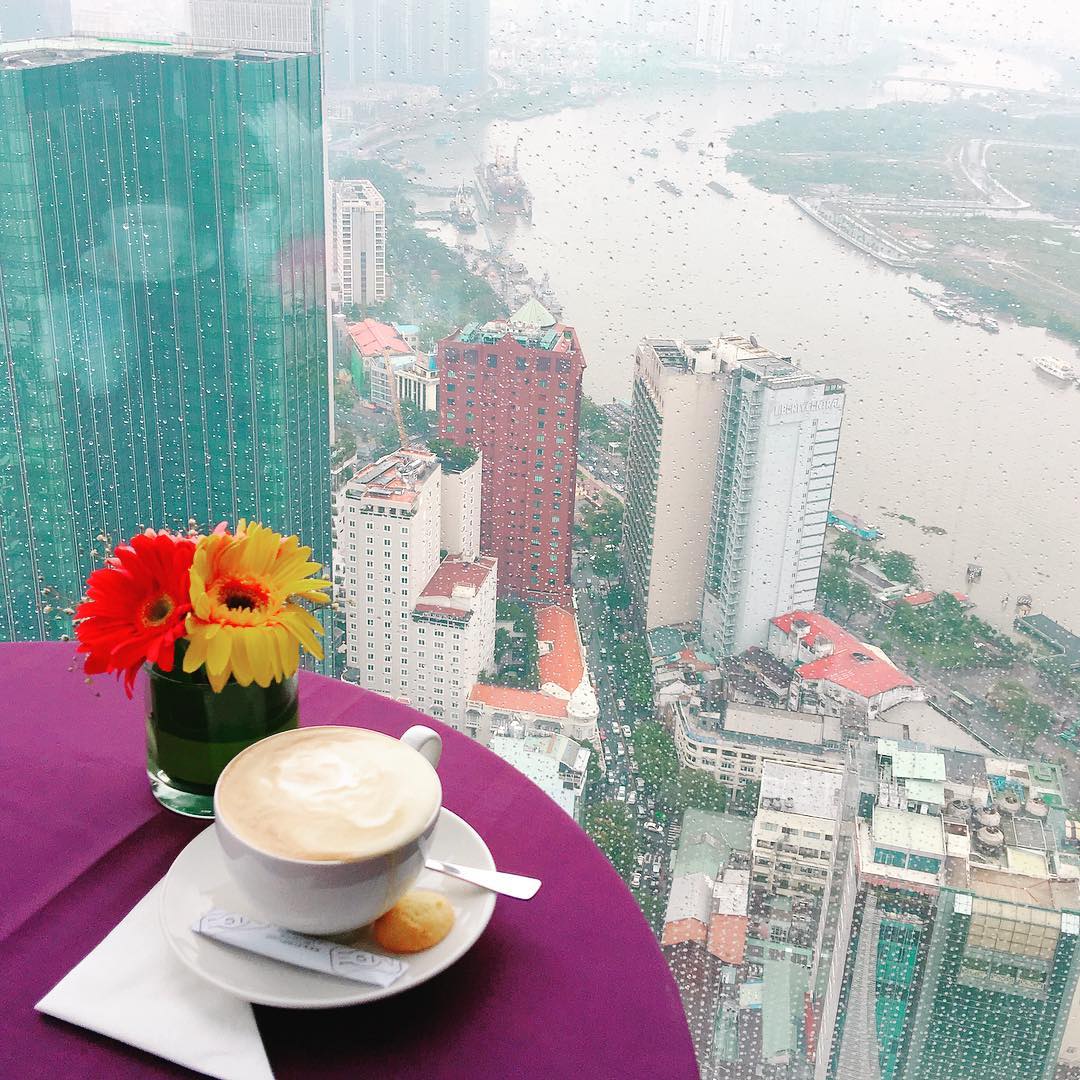 Mockingbird Café
Mockingbird Café is undoubtedly one of the best places for rain watching thanks to its romantic and tranquil atmosphere as well as the well-matched décor for a rainy day. Huge glass windows and an old Western housing style makes visitors feel as though they are lost in a European city instead of in the heart of Saigon.The coffee shop is medium in size yet super cosy and comfortable; it is a place that surely musters up some nostalgia as visitors indulge in a cup of coffee or two and enjoy the rain.It is located on the fourth floor of an old apartment building, and climbing the stairs without using the lift is a challenging yet exciting experience for those who love exploring hidden gems found throughout the city.Address: 4th floor, 14 Ton That Dam, District 1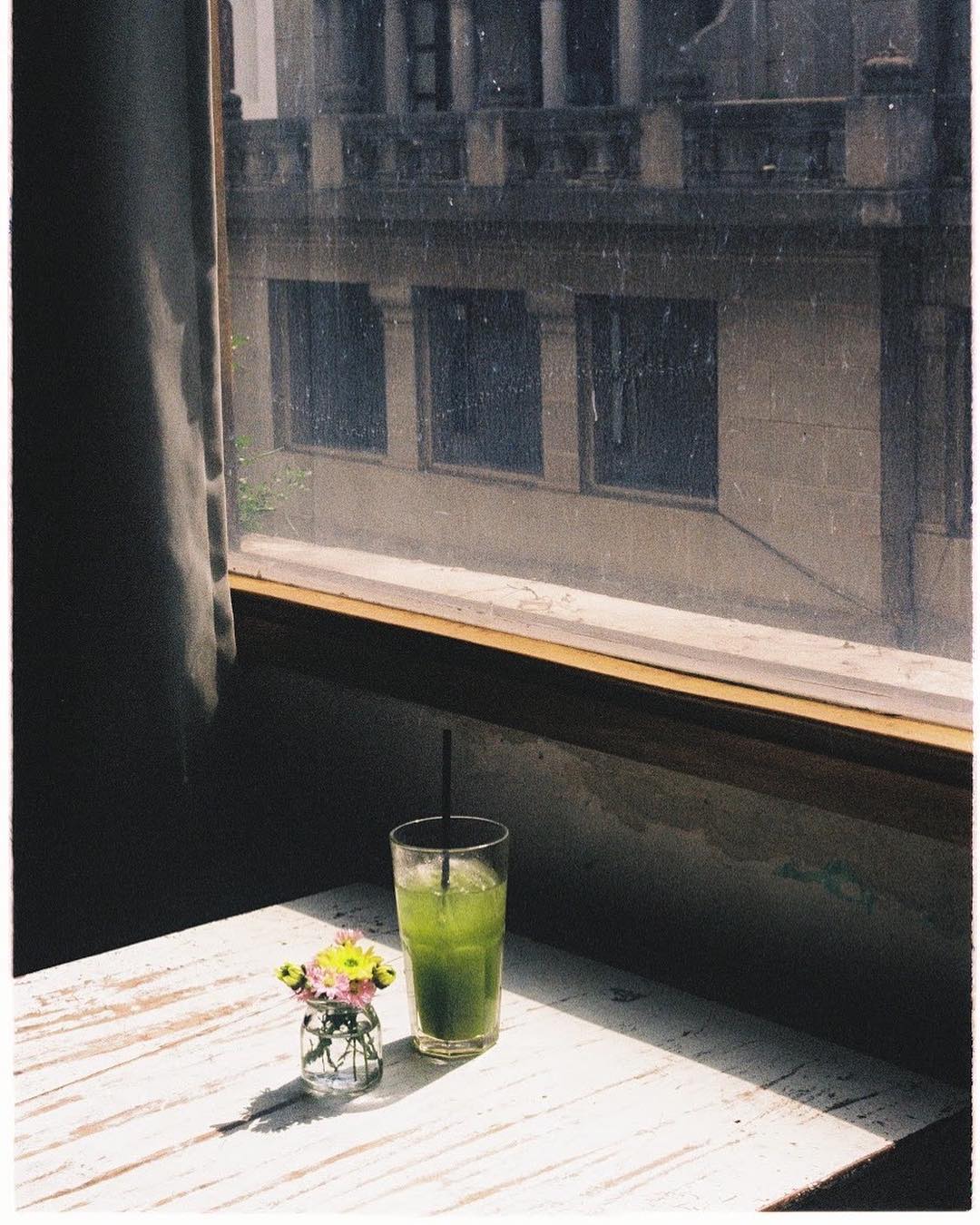 Teaspoon Coffee & Tea Room
Teaspoon Coffee & Tea Room is the perfect place to frequent for those who love tea, rain or both. The tea house is elegant and embraces a gentle and straightforward concept in its design and looks like a typical tea house. Its most noteworthy aspect is that it was designed to utilise a lot of natural lighting, so it is incredibly bright and warm on a sunny day and more dark and romantic when it is raining. The tasty cakes and high-quality teas here are one of the biggest reasons why every visitor falls in love with this coffee shop and tea room duo.Address: Level 2, 37 Ly Tu Trong District 1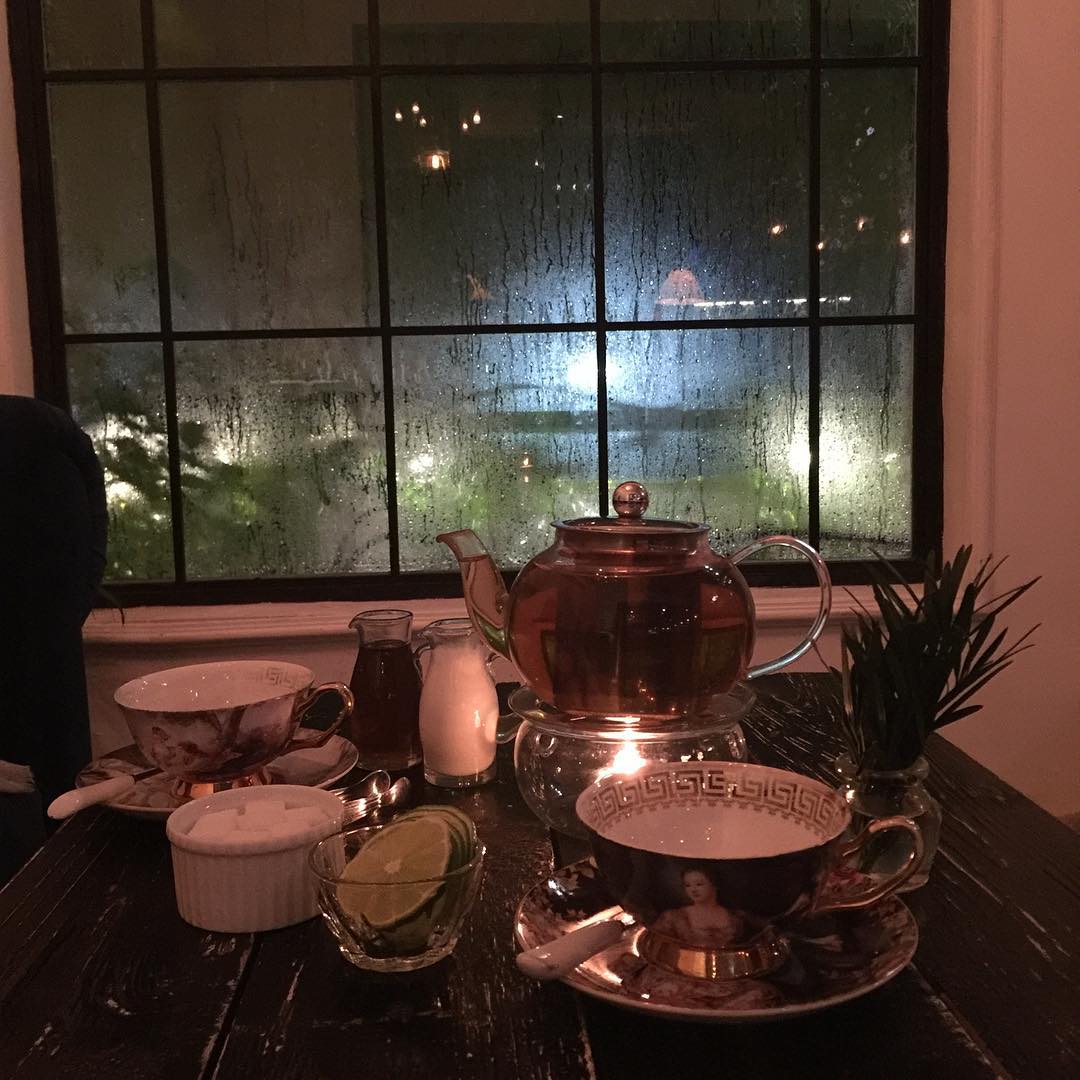 TRAVELING OUTSIDE HO CHI MINH CITY
Da Lat - central highlands
During December in Da Lat, wild sunflowers bloom and make the area an extremely stunning place to visit. The best place to watch wild sunflowers is on Liang Biang Hill, a famous attraction for both tourists and locals alike. In high season in December, locals will travel far and wide to visit Da Lat to enjoy the sunflowers, relax and, of course, take loads of Instagram-worthy photographs. If you visit during this time, you may even come across a couple or two taking wedding photos. Take advantage of this and learn about Vietnam's unique wedding culture, as well.
Things to do and see in Da Lat
Xuan Huong Lake: an excellent place for romantic dates and leisurely walks.Love Valley: sits between two steep slopes with dense pine forest surrounding it. There is also the enormous and tranquil Da Thien Lake here, and this is the valley where you should head to with a significant other in tow as it is very romantic.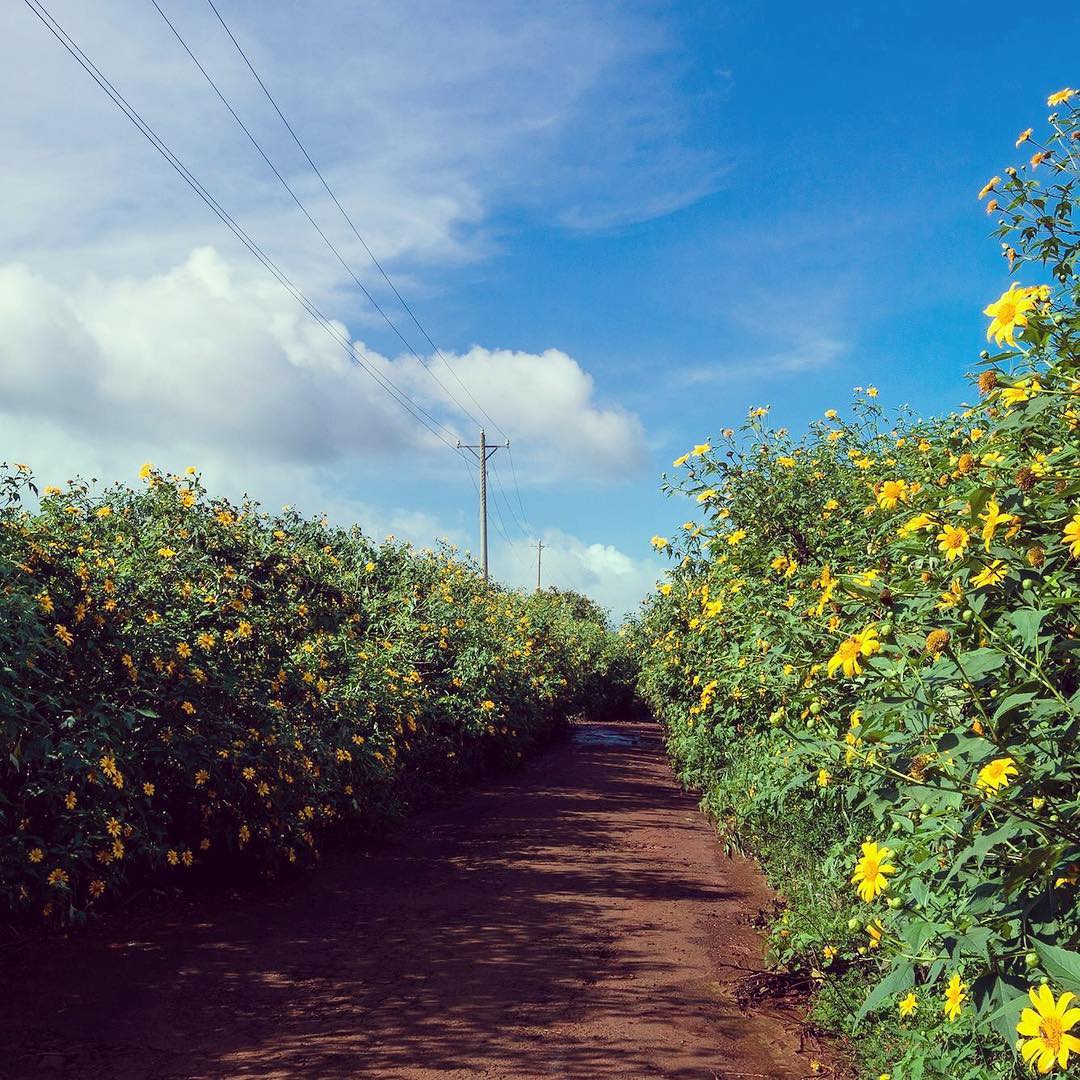 How to get therePhuong Trang, Thanh Buoi, The Sinh and other bus agencies located in the backpacker district have buses that go to Da Lat and depart every hour. It takes about eight hours to get there, so it is better to leave at night, sleep on the bus and arrive in the morning to save time. The price is about 150,000-250,000VND per person for a one-way trip.
Mekong Delta
Thanks to the tropical weather, the Mekong Delta can be visited all year round, yet each season offers loads of unique finds to discover. During December, the Mekong Delta is prone to flooding. The water level is notoriously higher, and you will likely see water everywhere. Regardless, there are still several places worth visiting during this time.
Tan Lap floating village, Long An
Tan Lạp floating village, otherwise known as Tan Lap Melaleuca Forest, is located in the Moc Hoa district in Long An province. It is about 100 kilometres from Ho Chi Minh City and connects to the city by highway. While meandering the Melaleuca Forest, visitors will feel as though they are in a magical place. Be sure to immerse yourself into the green, natural environment that is full of wild animal species. The best time to visit Tan Lap is between October and December. It is during this time that you will have a better chance of seeing lotus flowers in the river.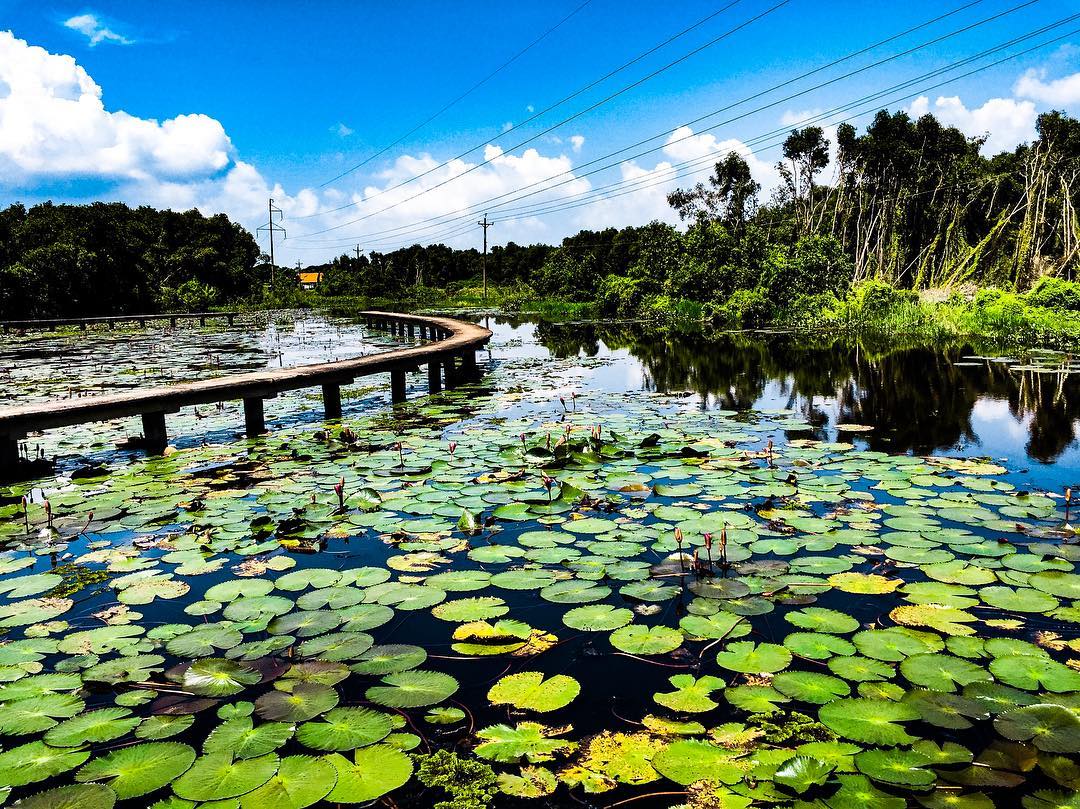 Tra Su melaleuca forests, An Giang
Located about 30 kilometres from Chau Doc City (the central city of An Giang), Tra Su Melaleuca Forest is incredibly unique thanks to its ecosystem featuring a variety of plants and animals. The best time to visit Tra Su is during the flooding season from October until early December. The only way to explore the forest during the rainy season is by boat.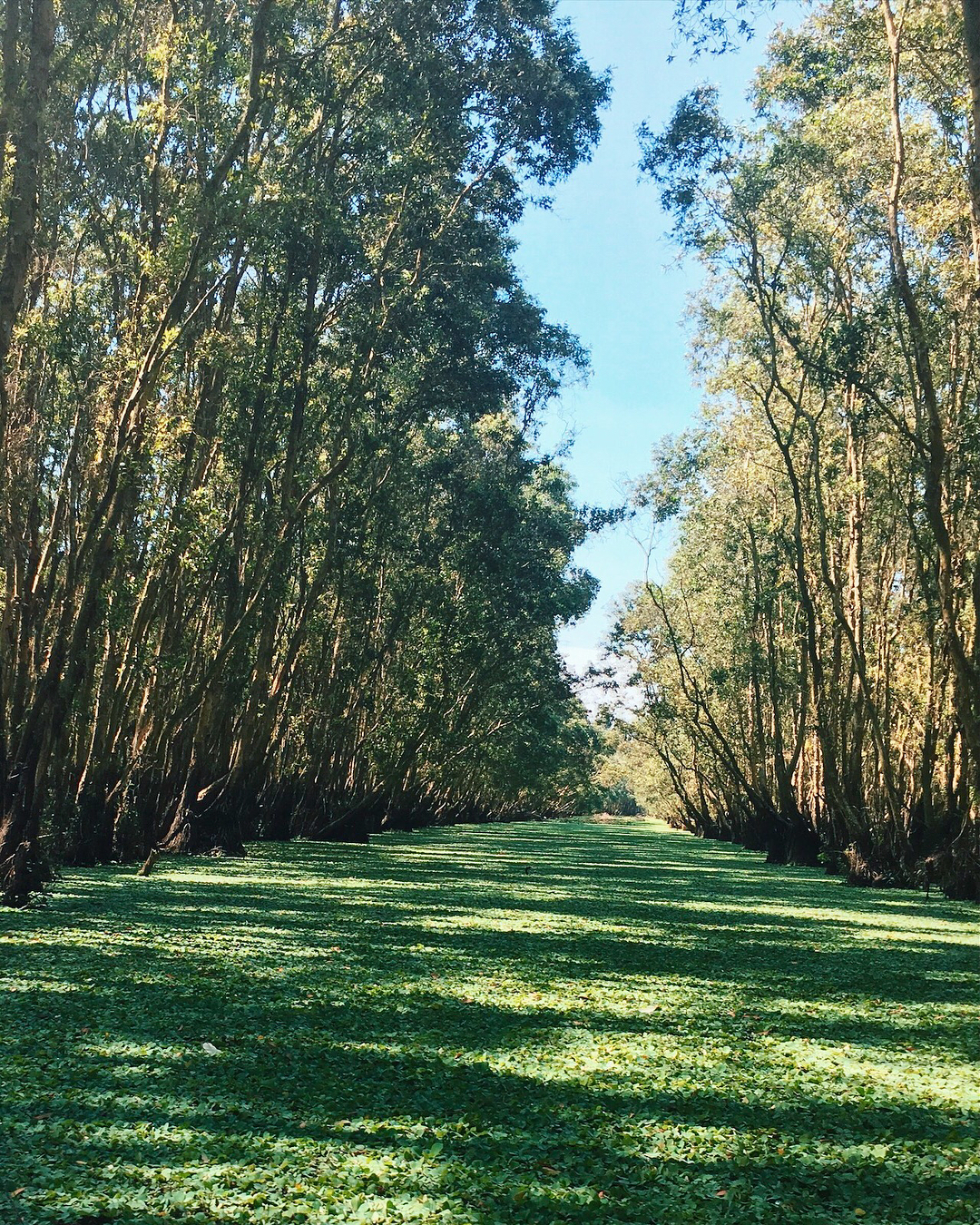 Cai Be floating market, Tien Giang
Located in the Cai Be district, this market is known as one of the biggest wholesale markets that distributes goods to the entire Mekong Delta region. Various types of products are sold here including textiles, household items, seafood, fruits and fresh food. The most sold item at the market, however, is fruit. That is why people call Cai Be the fruit hub of the Mekong Delta. You can easily taste and purchase popular fruits of the region here, such as grapefruit, oranges, coconuts, durian, rambutan and more. They can all be bought for incredibly low prices, as well. Read our comprehensive review of Cai Be floating market here.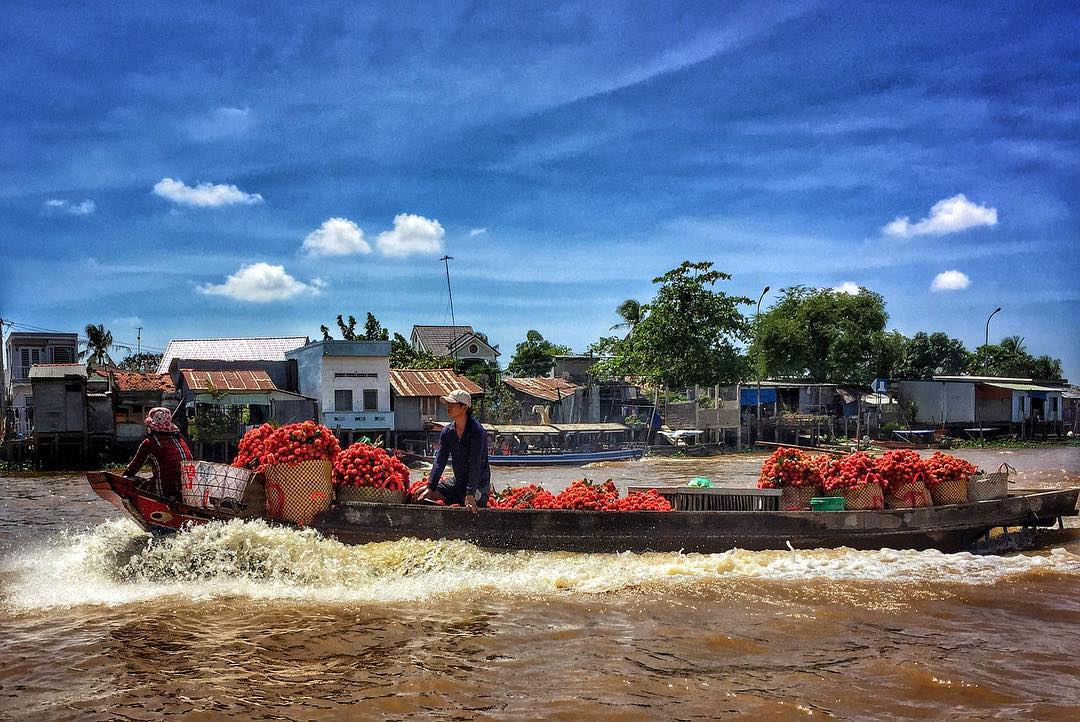 Cai Rang floating market, Can Tho
If you do not have enough time to travel to Tien Giang, then the Cai Rang floating market in Can Tho is a similar yet more accessible option that is only about three hours away by bus. Similar to Cai Be and many other floating markets, the products and food sold here are in abundance and affordable. Beyond shopping, this a great place to learn more about the traditional and cultural countryside lifestyle of the Vietnamese here, which is nowhere near the vibrant, fast-paced lifestyle in the big cities of Vietnam. Because it is closer to Ho Chi Minh City, Cai Be is the most touristy one.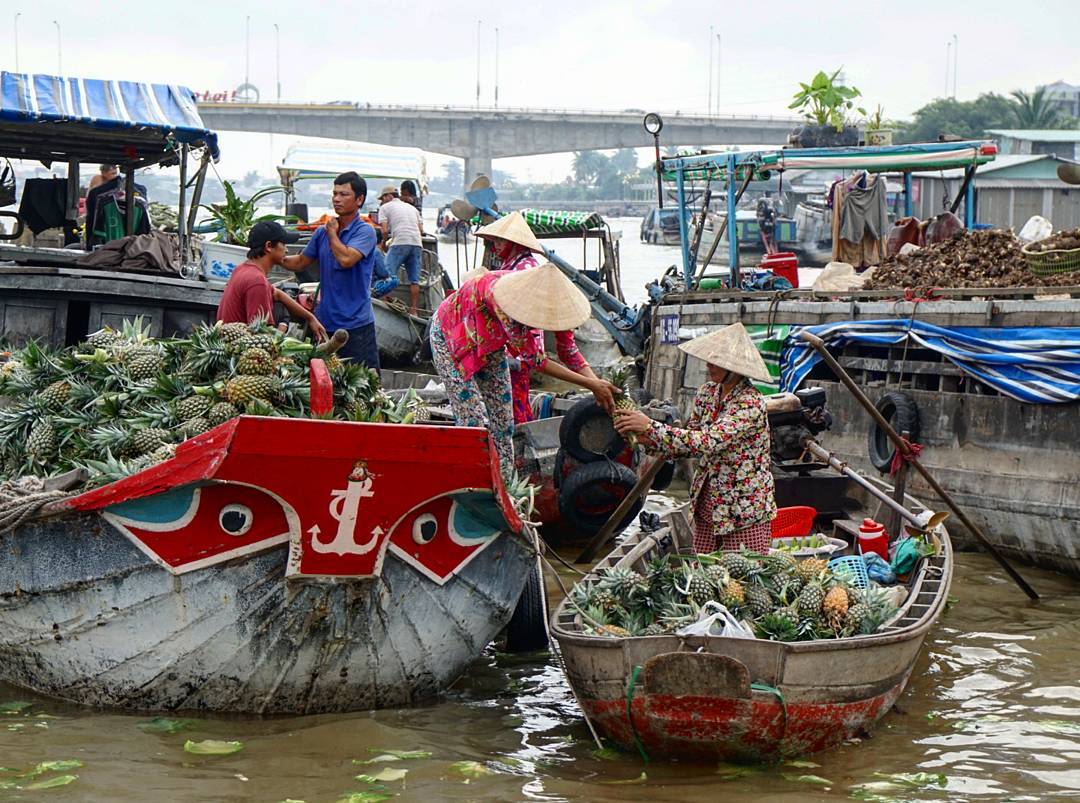 Read more: A guide on how to visit Cai Rang floating market. How to get there
All of these places can be visited by bus, which range from 40,000-200,000VND per person for a one-way trip (depending on the route).
We recommend taking a high-quality bus such as the Phuong Trang, Thanh Buoi or The Sinh Tourist bus as there are plenty of departing times throughout the day.