You can travel to Vietnam without a visa if you're in the 22-country priority list. However, if you come from other countries that requires a visa for the entrance, you still can get a Vietnam e visa with $25 and a few simple steps. The approval process will take 3 working days then you're free traveling to Vietnam within 30 days.
If you're wondering how to apply for a Vietnam e visa, or what do you need for the registration, and many more things, keep reading this post to find out useful information!
1. What's the Vietnam e visa?
Vietnam e visa is a travel document powered by the Vietnam Immigration Department. It allows foreigners to enter this country and valid to stay for 30 days with a single entry. An e visa costs $25 via card payment and takes 3 working days for the process.
Vietnam e visa is the easiest way to get a visa by-hand with a low cost and simple registration process.
2. Visa-free and e visa approval countries lists
Vietnam now has a visa exemption for 24 countries so you can check if you're lucky to be on the list to travel to this beautiful country without a visa. If you're not, Vietnam has expanded the visa-approval list to 80 countries so you can easily get a Vietnam e visa or a visa on arrival.
Visa-free countries
United Kingdom, Sweden, Spain, South Korea, Chile, Cambodia, Indonesia, Kyrgyzstan, Laos, Malaysia, Singapore, Thailand, Philippines, Brunei, Myanmar, Belarus, Denmark, Finland, France, Germany, Italy, Japan, Norway, Russia.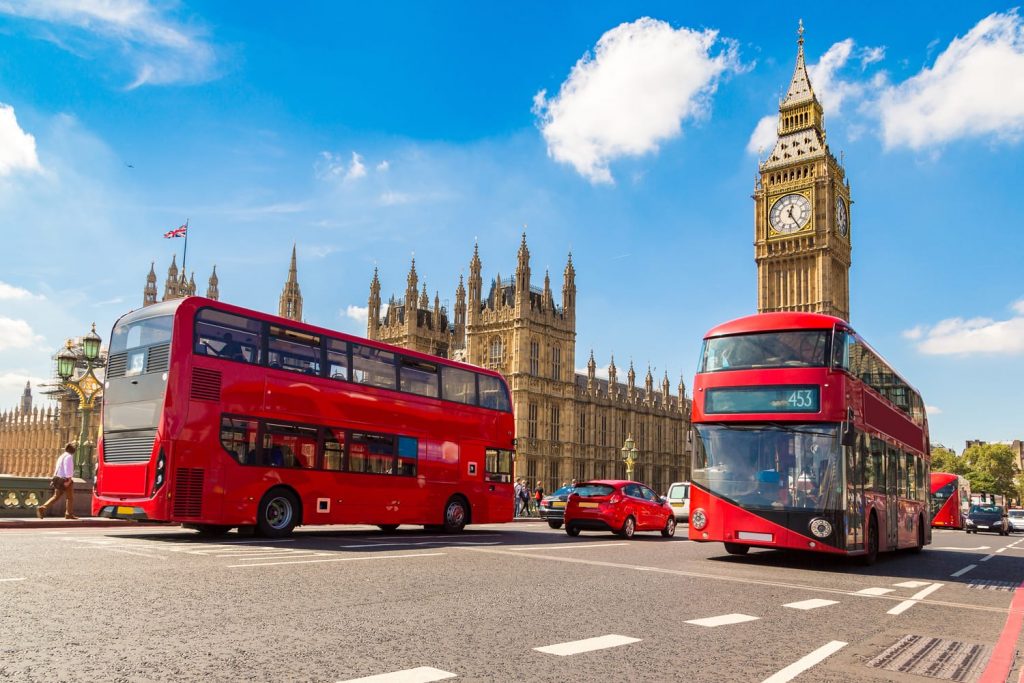 E visa approval countries
Andorra, Argentina, Armenia, Australia, Austria, Azerbaijan.
Belarus, Belgium, Bosnia and Herzegovina, Brazil, Brunei, Bulgaria.
Canada, Colombia, Croatia, Cuba, Cyprus, Czech Republic, Chile, China (including Hong Kong and Macau passports)Denmark, Estonia, Fiji, Finland, France, Georgia, Germany, Greece, Hungary, Iceland, India, Ireland, Italy, Japan, Kazakhstan, Latvia, Liechtenstein, Lithuania, Luxembourg.
Macedonia, Malta, Marshall Islands, Mexico, Micronesia, Moldova, Monaco, Montenegro, Mongolia, Myanmar.
Nauru, Netherlands, New Zealand, Norway, Palau, Panama, Papua New Guinea, Peru, Poland, Portugal, Philippines, Qatar.
Romania, Russia, Salomon Islands, San Marino, Serbia, Slovakia, Slovenia, South Korea, Spain, Sweden, Switzerland.
Timor Leste, United Arab Emirates, United Kingdom, United States of America, Uruguay, Vanuatu, Venezuela, and Western Samoa.
3. What you will need for the e visa registration
Before you apply for a Vietnam e visa, make sure you prepare sufficient information to submit the registration including:
A passport is valid for 6 months. If not, renew it.
A passport data page photo (.jpg)
A 4x6 passport portrait photo (.jpg, white background, no glasses). You can take a picture on your phone and add a few basic adjustments. There's no special requirement and the photos are easy to accept.
An international credit or debit card.
Your email address to receive the registration code and the inquiries support later.
Your stay address when you're in Vietnam (Hotel/homestay's address).
The entry & leave dates and the entry & leave airports. If you will travel to Saigon and still wonder where to go, we recommend these popular hotspots in Saigon that you'll love.
4.  How to register a Vietnam e visa?
To apply for a Vietnam e visa, you need to access the Vietnam government website for the registration.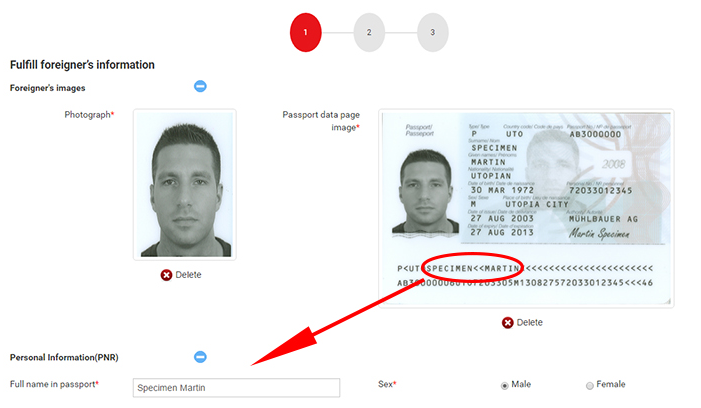 Step 1: Fill your information
Upload your passport data page image and portrait image (Look straight forward)
Fill personal information such as Name, Sex, Date of Birth.
Step 2: Receive a registration code sent to your email
Pay a visa fee ($25) and wait 3 days for the e visa process.
Step 3: Check your approval
After 3 days, you can go to this page to check if your application is approved. If you're approved, you can download the PDF file and print the e visa to show in the security check.
5.  Frequently e visa FAILED reasons

Although the whole e visa application is a 10-minute simple and easy process, you still can fail. You will disappoint to cancel your plans if you fail the visa. So the best way is to read all the notices to make things done for the first time.
Incorrect information details
The personal information such as Name or Passport Number is easy to be filled wrong. And even when you're lucky to pass with the wrong-data visa, you will get in trouble in the security check at the airport.
After you fill all the information, take the time to read and check again to make sure the data is right.
Wrong passport photo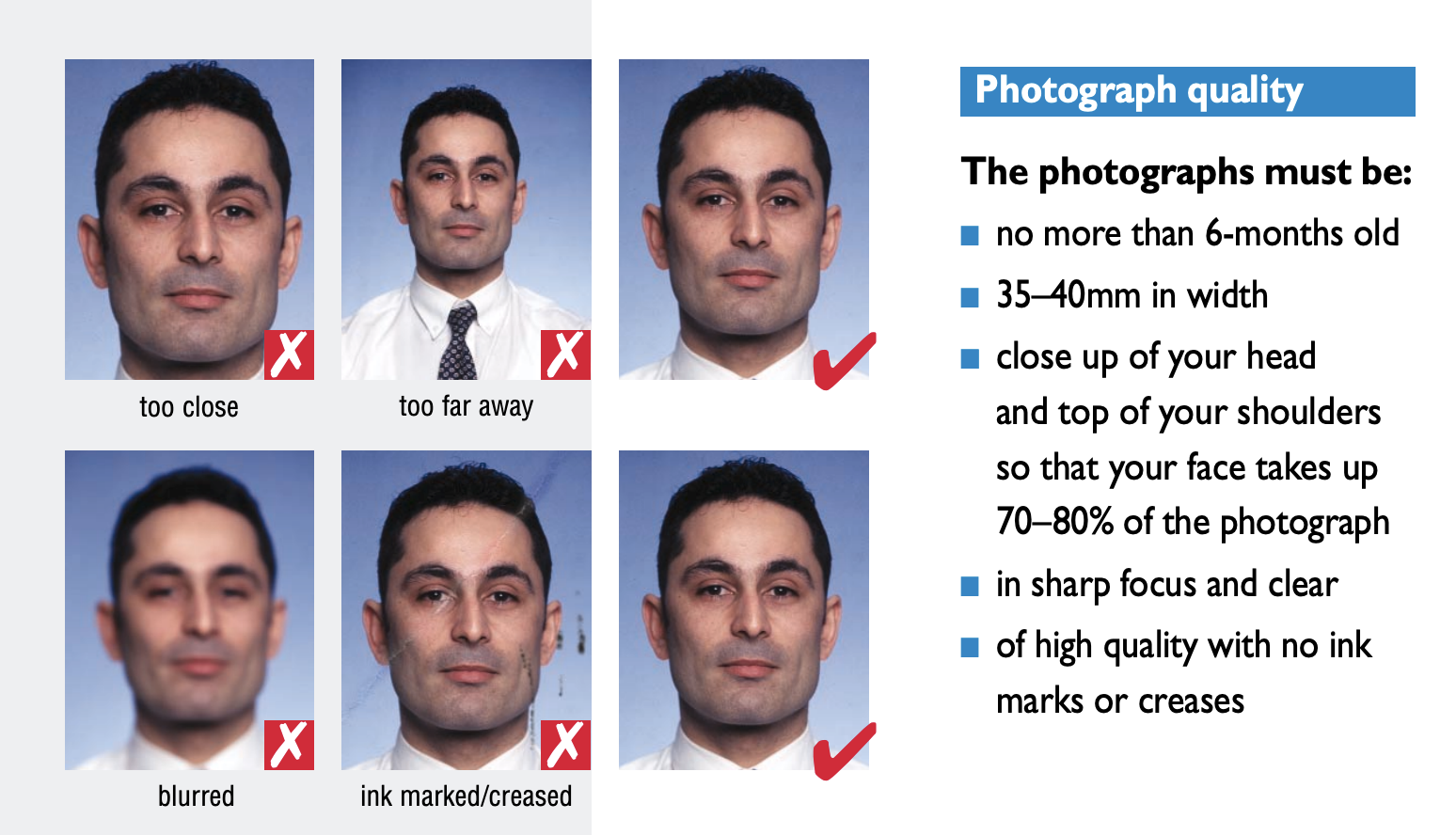 You can upload a photo taken from your smartphone but it has to meet the requirements. The background has to be white and please don't put too many adjustments or filters. It can decrease the quality and clarity of the image.
Don't let your hair cover anything on your face and look straight to the camera. Besides, do not wear glasses and scarves.
Payment rejected
There will be some payment issues that cause your application rejection. You can email or communicate  directly with immigration department on the government's website.
Passport Validity
Your passport needs to be at least 6 months of validity to be accepted.
6. How to extend your Vietnam
The Vietnam e visa is easy and simple to get but it only accepts 1 month with a single entry for the foreigners. So if you want to stay longer for business or sightseeing purposes, you have no choice but to extend your visa. The price for a 2-month extension is $125 and a 3-month extension is $210.
However, you're only accepted for the e visa extension if you have a sponsorship from an individual or a company in Vietnam. You might need support from a travel agency with a service fee.
There's also another solution for you to get the visa extension. It is moving to a different country from Vietnam to apply for a new e visa. You have many choices when Vietnam has lots of neighboring countries such as Cambodia, Thailand, Laos, and China. These countries are close enough that you can take a bus to go in the morning and come back to Vietnam in the evening with a new visa.
If you're in Saigon, there are various bus routes with flexible time for you to choose from trusted providers. The buses to Cambodia and Laos are often started in Pham Ngu Lao, District 1. The cost is from 190,000 – 470,000VNĐ/pack depends on the destinations.
If you're in some North provinces such as Lao Cai and Lang Son, you can take a bus to China's border crossing.
7. Ports of entry for e visa
You can use your e visa to enter Vietnam through many international ports and airports.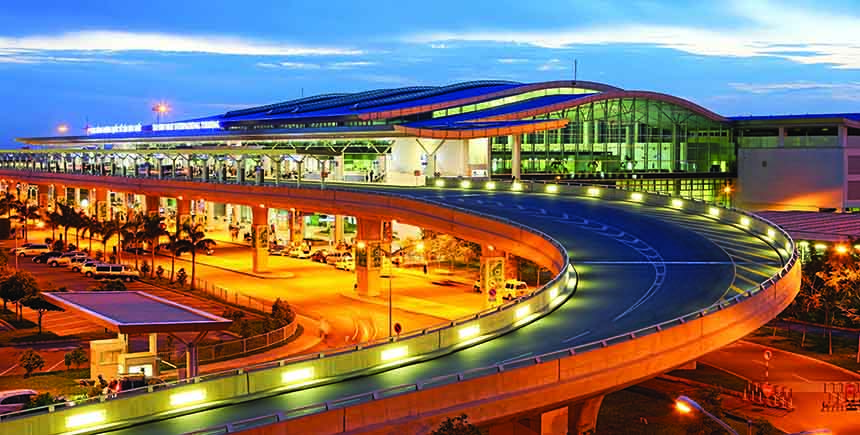 International Airport
Tan Son Nhat International Airport (Ho Chi Minh City)
Phu Quoc International Airport
Phu Bai International Airport
Noi Bai International Airport (Ha Noi)
Cam Ranh International Airport (Khanh Hoa)
Cat Bi International Airport (Hai Phong)
Da Nang International Airport
Can Tho International Airport
International Landport
Xa Mat, Tay Trang, Tinh Bien, Song Tien, Na Meo, Nam Can, Mong Cai, Moc Bai, La Lay, Lao Cai, Lao Bao, Ha Tien, Huu Nghi, Cau Treo, Cha Lo, Bo Y.
International Seaport
Vung Tau, Ho Chi Minh City, Quy Nhon, Nha Trang, Hai Phong, Hon Gai, Duong Dong, Da Nang, Chan May.
8. Everything about traveling with children to Vietnam
Taking your kids to explore the vibrant life in South East Asia countries like Vietnam is a great idea. But do they need an individual e visa to enter Vietnam?
All under-14 children can travel with their parent's passport so they don't need an e visa to enter Vietnam. However, parents need to report their children who will come with them in the passport while preparing a photo of the kids. If your under-14 children already have a passport, you must apply an application for them.
If your kids are older than 14 years old, they will be asked for a visa when arriving in Vietnam. You can apply for an e visa for them just like you. The visa application process includes an email address and a card payment so the parents can use their information on behalf of their children.
Please notice that the children e visa has to meet all requirements such as the adult one. The passport has to be valid for at least 6 months with a single entry and 30-day duration.
9. Vietnam e visa VS visa on arrival
There are two types of Vietnam visa and each of them is suitable for different purposes.
E visa
An e visa has only a 1-month duration and cannot extend once you enter Vietnam. So if you don't plan to stay longer than 30 days in Vietnam for a travel tour or a business trip, this is the best choice because of the small price and fast process.
Visa on arrival
The greatest pros of visa on arrival are no document required and the approval can be done quickly, within a few hours compared to 3 days of e visa. The drawback is it's only accepted in Vietnam international airports. If you go to Vietnam through seaports or land ports, you must get your visa via the Vietnam Embassy.
You can't use your credit card to pay the stamping fee at Vietnam airport because they only accept cash. And there's no government official website to apply for the visa on arrival. Find a middle agency to get the Approval Letter.
To get your visa on arrival, you can apply online Approval Letter will be sent from 1 hour to 2 working days if you're accepted.
Except for the application fee, visa on arrival will cost extra fees such as stamp fees, multiple entry fees, fast application fees, and extension fees (If you require).
The fee for a single entry is from $17 (1 month) to $25 (3 months), multiple entries are from $20 (1 month) to $65 (3 months). The urgent 4-hour service costs you $10 with the stamp fee ($25 or $50).
If you want to extend your visa, the best way is to find an agency to save your time and avoid any problems. However, this way can cost you more money.
10. FAQs
Can I go to Vietnam after the entry date on my Visa?
Yes, you can enter Vietnam any time you want as long as within the application duration.
Who can apply for the e visa?
If your country stays in the 80-country approved list, you can register an e visa.
How do I receive the visa result?
You won't receive any result announcement email instead of going to the government website to check your results.
What should I do if I have queries to ask?
You can go to the government website and leave your questions on the Support page.
How can I pay for my e visa?
The payment process will be done via your bank account. You will have 4 methods to choose from. Fill your detailed information and your application will proceed.