Thailand has been greatly emerging as a tropical paradise in Southeast Asia for on-budget travelers and culture vultures from all over the world. This is not only because of its flavorful cuisine, rich historical and cultural heritage but also the mesmerizing natural and modern man-made landscapes.
If you travel to Thailand for the first time, this article gives you all survival tips for a hassle-free and insightful journey. For those who've been to Thailand before, then you will be amazed at many more newly-emerging spots for your utmost bucket list.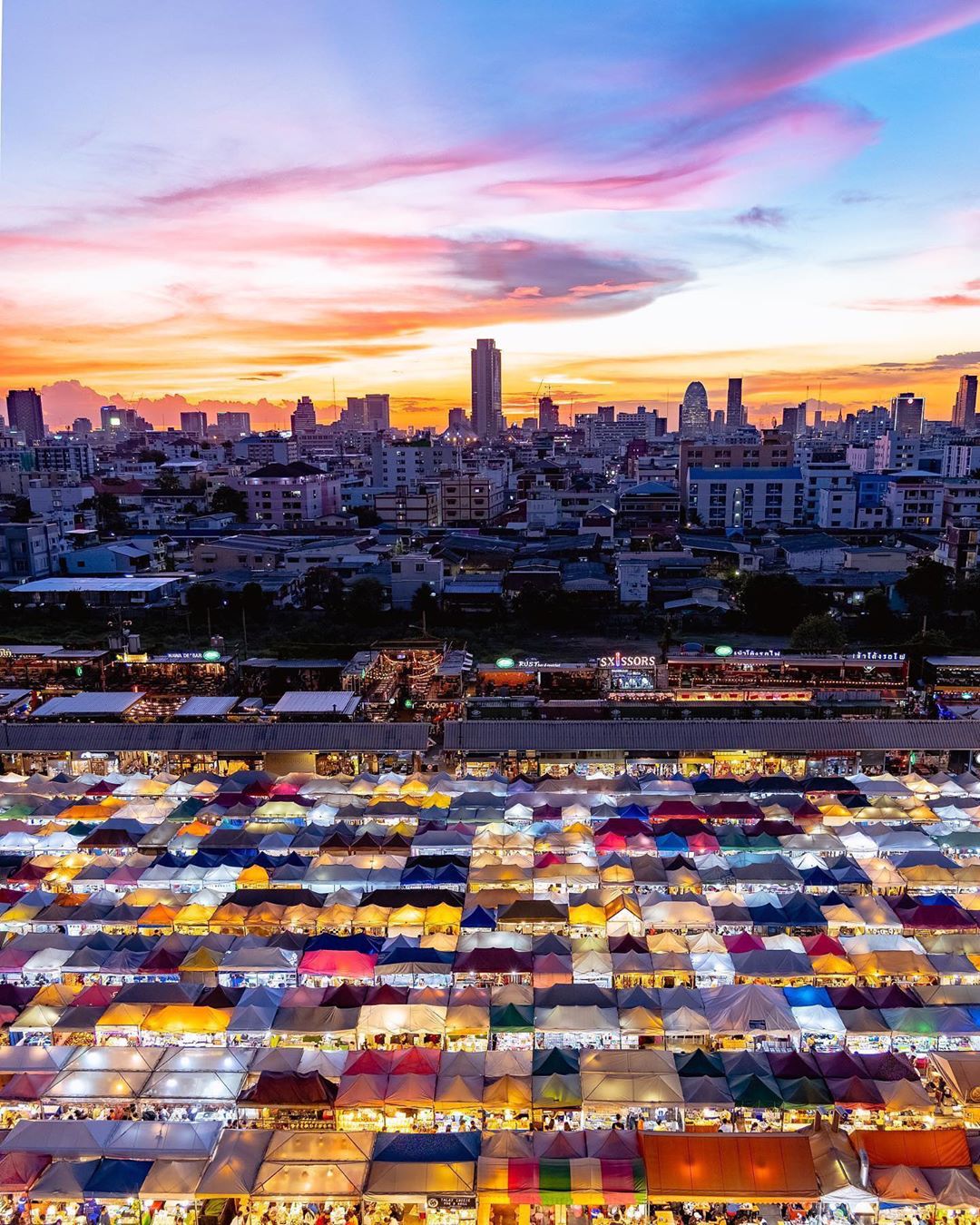 4 big reasons why you should visit Thailand at least once in your lifetime
A real tropical paradise for budget travelers
For the past few years, Thailand has been recalled so many times thanks to  its reputation as a budget-friendly destination in Southeast Asia. A journey to Thailand allows you to live like a king without paying a big fortune like what you may do in some Northeastern countries like Hong Kong or Japan.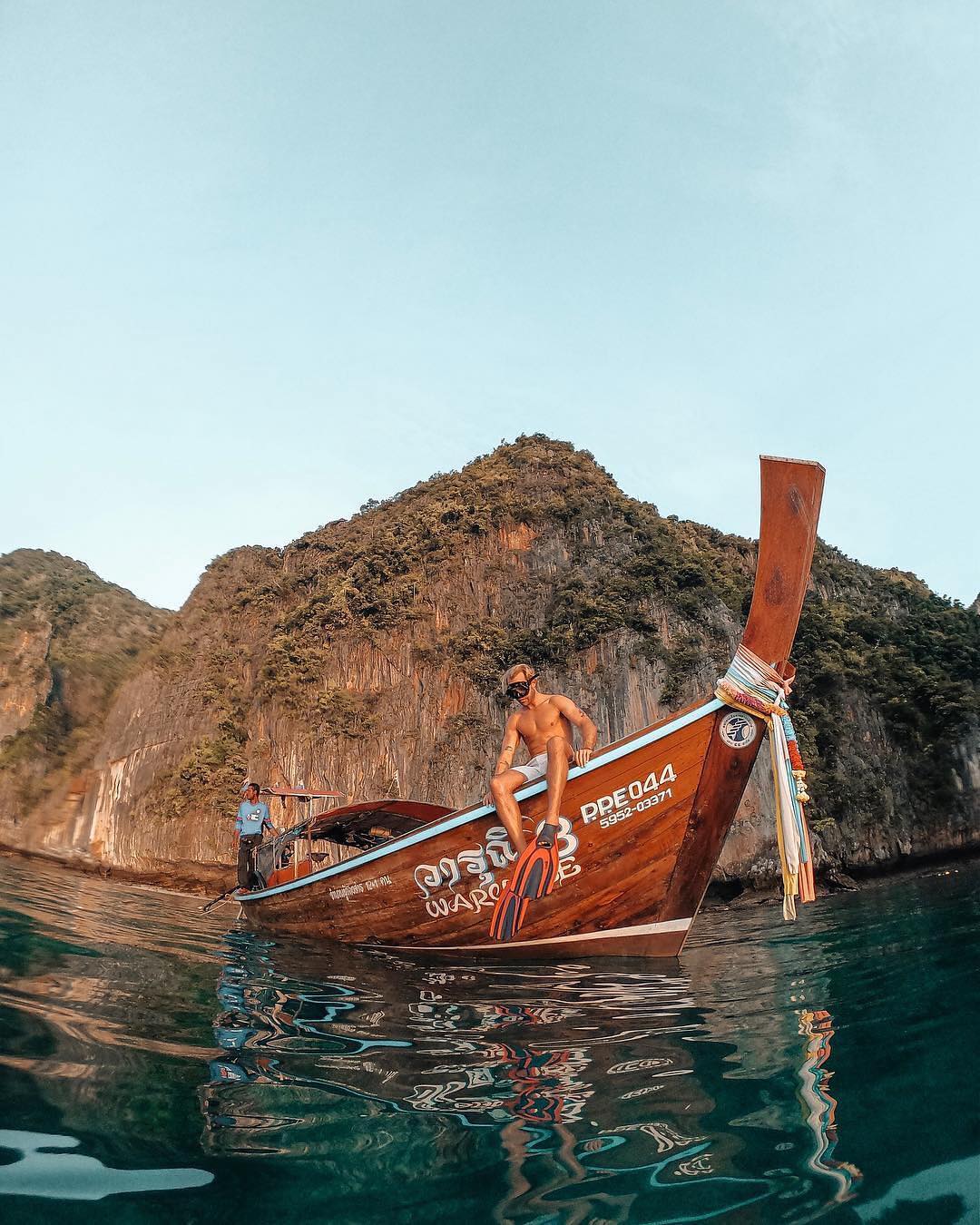 On an average, a foreign visitor spends around USD $20 - $30 a day including a swim on the rooftop pool, stretching in a yoga class, throwing a big feast by nightfall or jumping into a pool of beer on Khao San Road after midnight.
Apparently, this is not about retail therapy. You may spend more in MBK or Siam Paragon. Yet without the shopaholic involved, you're much likely to enjoy the real Thailand without sweating about cash!
Home to  magnificent tropical beaches
The next big thing that makes Thailand an irresistible country to visit is its magnificent beachsides and pristine islands. A trip to any of Thailand's beaches will bring you to  the truest tropical paradise on Earth with a bunch of aqua-related activities such as scuba diving, island hopping, rock climbing and more.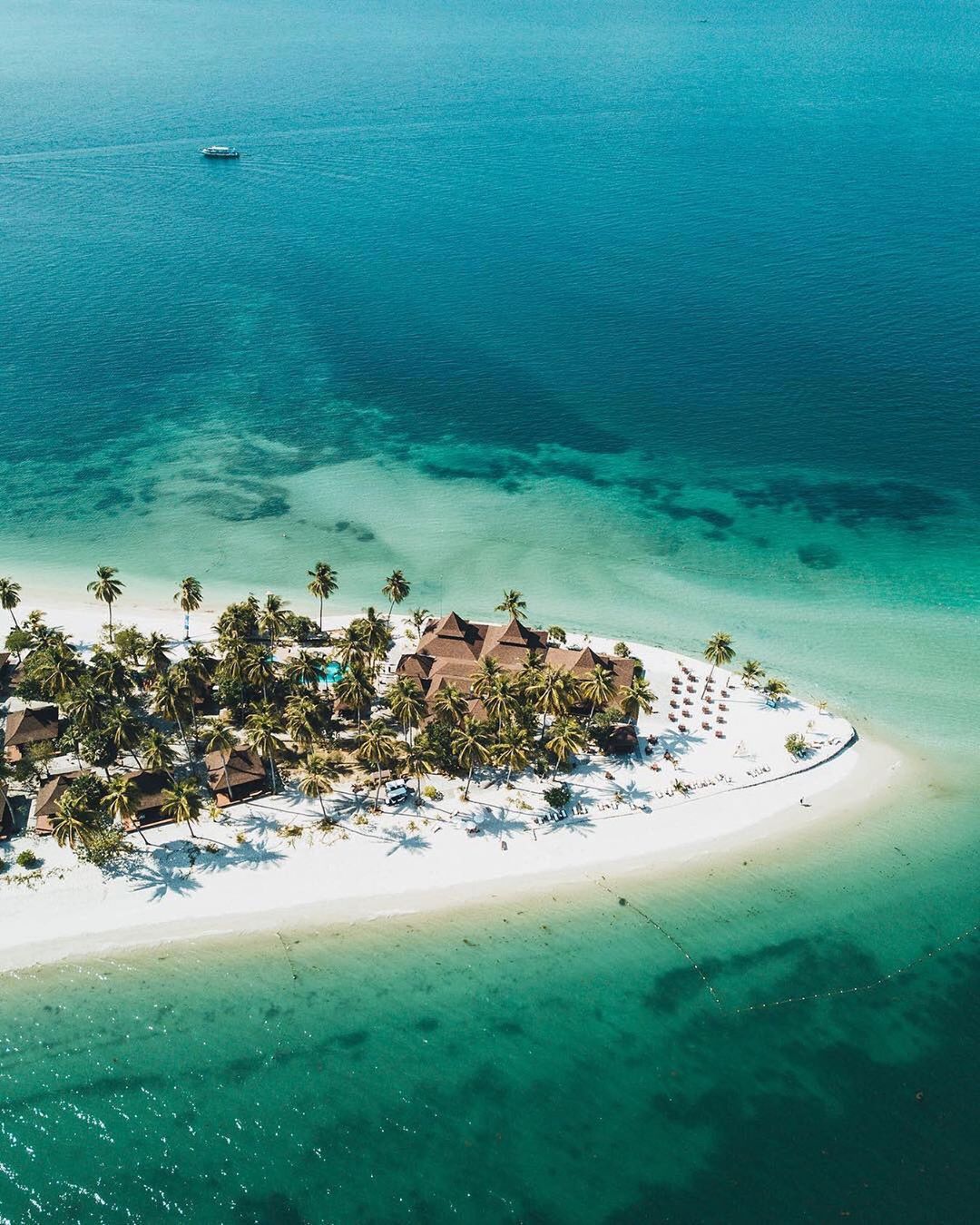 Thailand is home to the most pristine beaches worldwide scattered throughout 1430 islands all over the country. Most of them gather at the Gulf of Thailand in the Southernmost. Some have even been featured in the brilliant Hollywood movies like Koh Phi Phi with The Beach (2000).
Thai culture is a new glimpse into the Oriental world
Unlike other neighboring countries where the Sino-related culture has been taking over, the culture of Thailand has massively evolved with an absorption of the major civilizations from all over Asia like Indian, Chinese, Burmese and other Southeast Asian cultures.
Therefore, you will have a chance to observe this magnificent culture reflected through the ancient land filled with temples and ancient ruins of the mighty Siam Kingdom.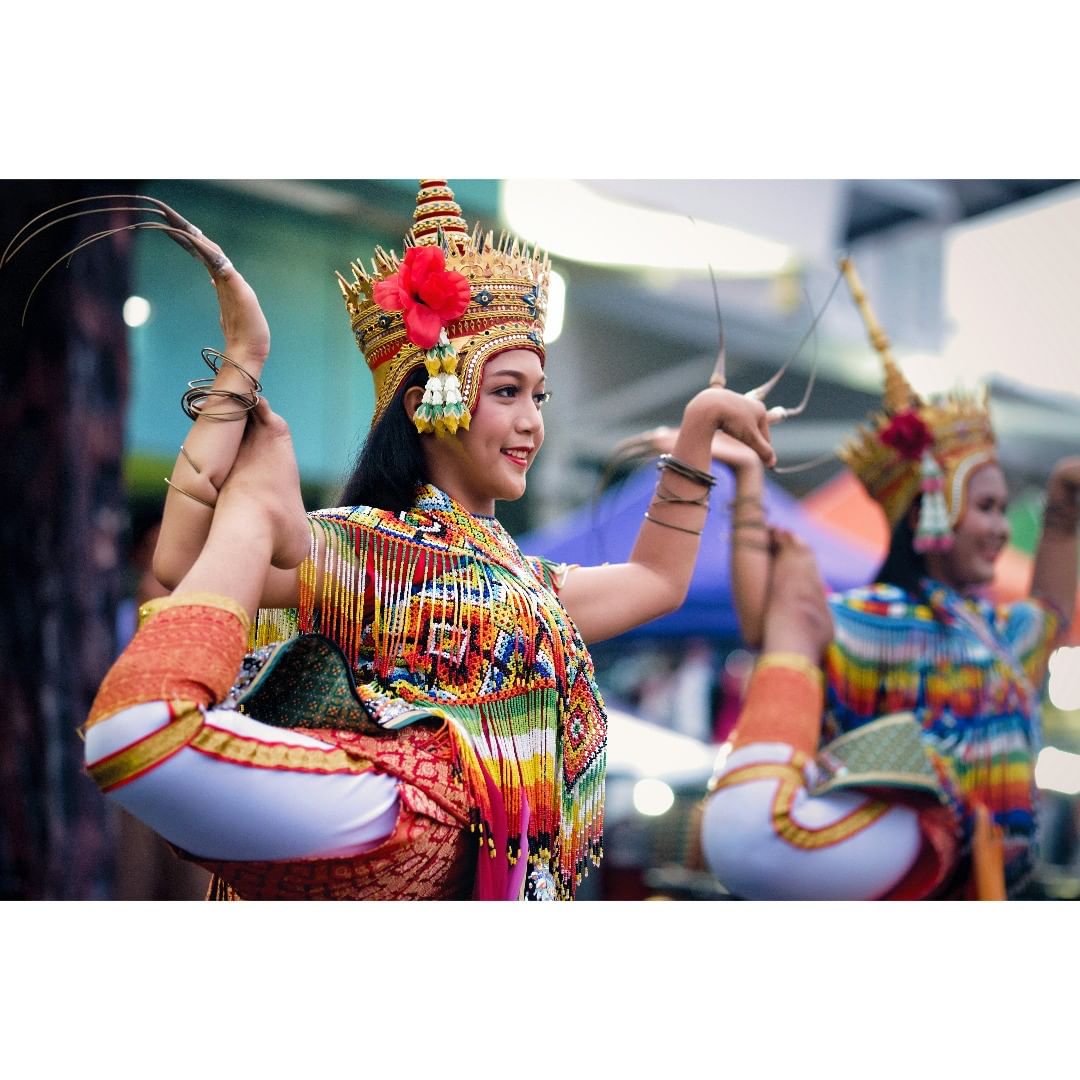 Thai Cuisine - A feast of one of the most talked-about worldwide gastronomies
Thai food has successfully claimed its ranking amongst the most sought-after culinary across the globe besides the sensational Chinese, Japanese, Korean and Vietnamese culinaries.
Without a doubt, traditional Thai dishes wake up your taste buds with a striking heat and a bountiful richness of coconut milk. Thai food is known to be healthy featuring an abundant use of greens and herbs.
Another reason why many people worldwide crave for Thai food is the rich blend of sweetness, bitterness, sourness, and saltiness in all dishes. Last but not least, most of the Thai dishes are process and cooked in a very short time, from soups to salads.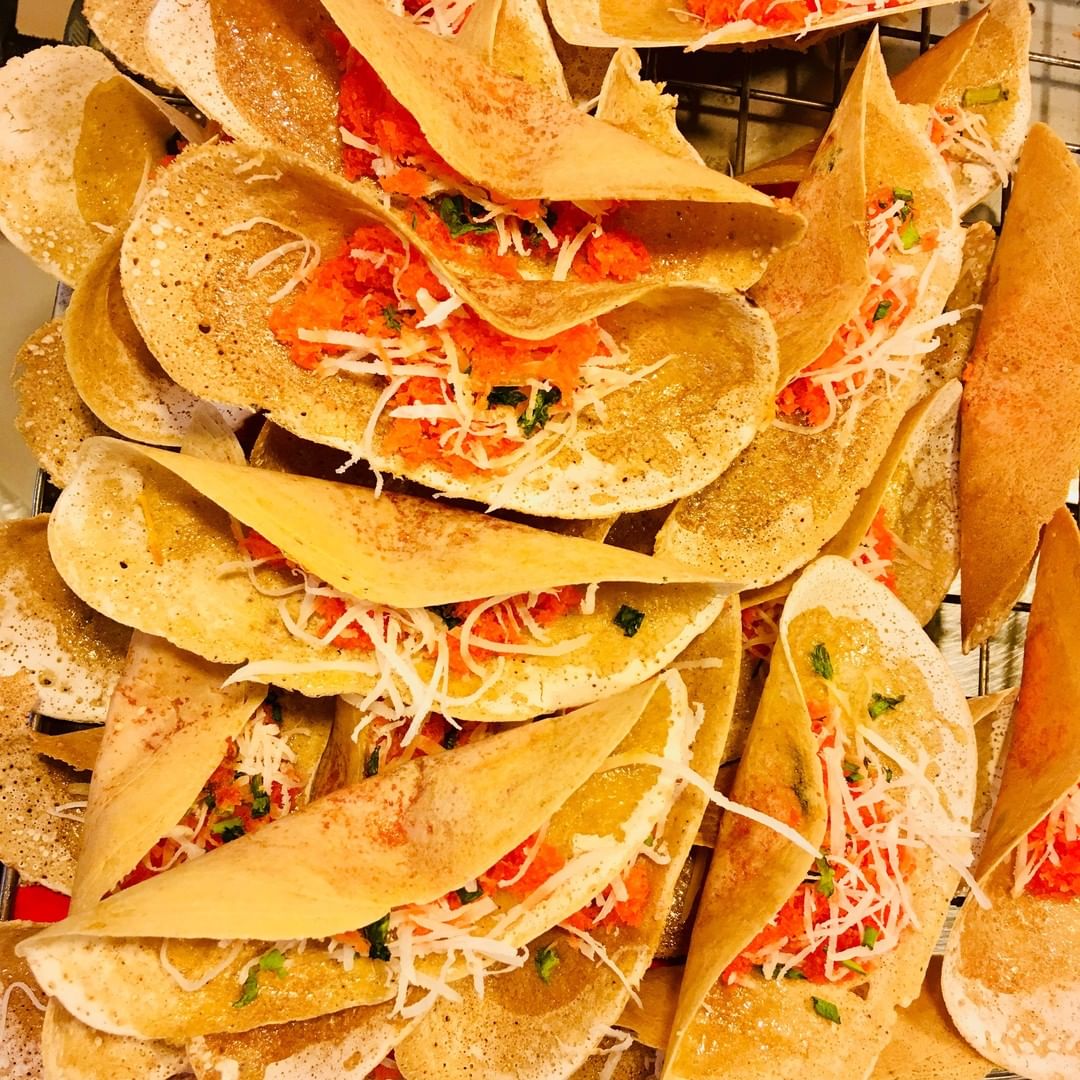 Essential Thailand travel information
Visa policy
One of the best things Thailand should be given a standing ovation for is that their visa policy is extremely welcoming and flexible. If your country is a part of the ASEAN (Association of Southeast Asian Nations), you can enter and travel around Thailand for a period of either 14 or 30 days without a visa requirement. If you're planning to stay longer than that, however, a visa is required.
If you're not from any of the ASEAN countries, then you need a visa on arrival that permits a stay of up to 30 days except for 64 countries under the visa exemption rule.
In case of overstaying your visa, you need to apply for a daily fee at around USD $16 at the airport.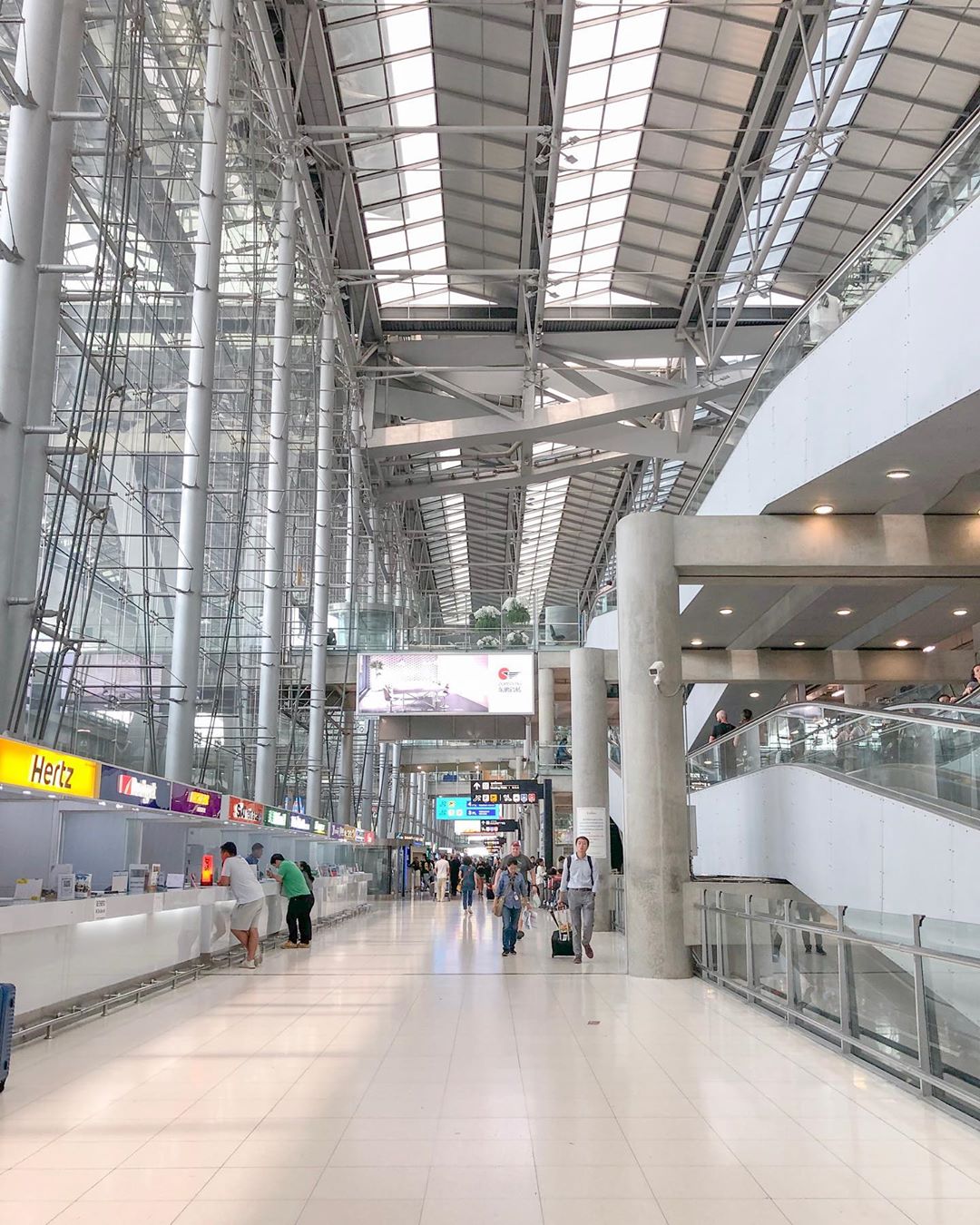 Currency in Thailand
Thai Baht (THB) is the national currency in Thailand. The rate between THB and USD does not vary much. Now in June 2019, USD $1 takes THB 31.2.
Thai Baht comes in both paper-note and coins. Using US dollars is not a culture in Thailand, especially at some local vendors on the street. Therefore, you shall need to have some Thai Baht available in cash with you when going out.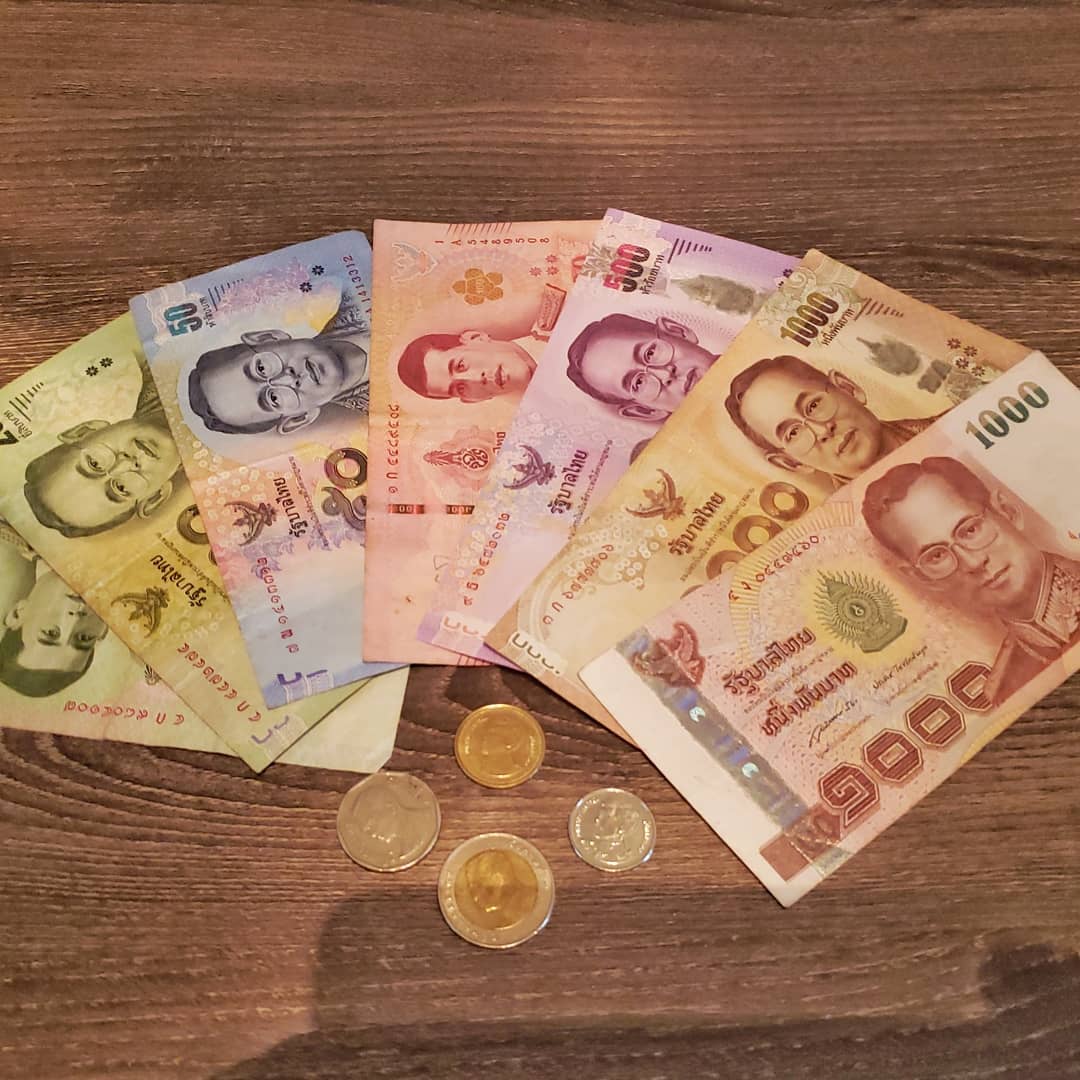 Credit cards are accepted in some restaurants, shopping malls and popular attractions, but make sure you ask the shopkeepers before processing your payment. Overall, the available payment methods are glued on the doorway of most convenient stores.
ATMs are also available everywhere in the big cities where you can withdraw some Baht from your cards but some service fees may be applied.
In case you seek a good counter to change your bucks to Baht, make sure you get a trusted direction from your local friend for a good rate at an authorized exchange counter.
Superich and VASU are some of the best exchange counters you can reach since their exchange rates are virtually identical.
Addresses:
Superich: 45 Rajdamri 1 Rajdamri Rd., Lumpini Patumwan, Bangkok.
VASU: Sukhumvit Rd, Khwaeng Khlong Toei Nuea, Khet Watthana, Krung Thep Maha Nakhon, Bangkok.
Vaccinations for Thailand
Taking vaccinations before your trip is advisable, though a lot of us skip this part for good. If you are from the Western part of the globe, eating and tripping in Asia seems to raise a red flag due to some myths and rumors about the ambiance here.
Someone may jump in and screaming: "They have poisonous snakes coming down from the ceiling when you sleep!" or "Deadly mosquitoes will ruin your trips when you visit the wetland! Don't go there!".
No! These are all-time favorite rumors that stop you from enjoying the fascinating world you're about to get in.
Something like Malaria is not a common disease in Thailand that can put you at risk. However, if you want to stay highly alert at some points, sleeping in a net when visiting a rural area in the wetland is advised.
Overall, some special and crucial shots such as Tetanus, Diphtheria, and Measles should be injected.
Best time to visit Thailand
On the whole, you can visit Thailand at any time during the year. Thailand's topography is parted with high mountains in the North, Central plain and an upland plateau in the middle while the gigantic Chao Phraya and Mekong River holds the country in.
Hence, each of the regions in Thailand is covered in a different climate condition. Depending on when and where you visit, plan your trip according to each specific weather.
Like other countries is Southeast Asia, Thailand weather is greatly affected by the tropical monsoon climate, which parts the country's weather into four connected conditions: the dry, hot, rainy and cool season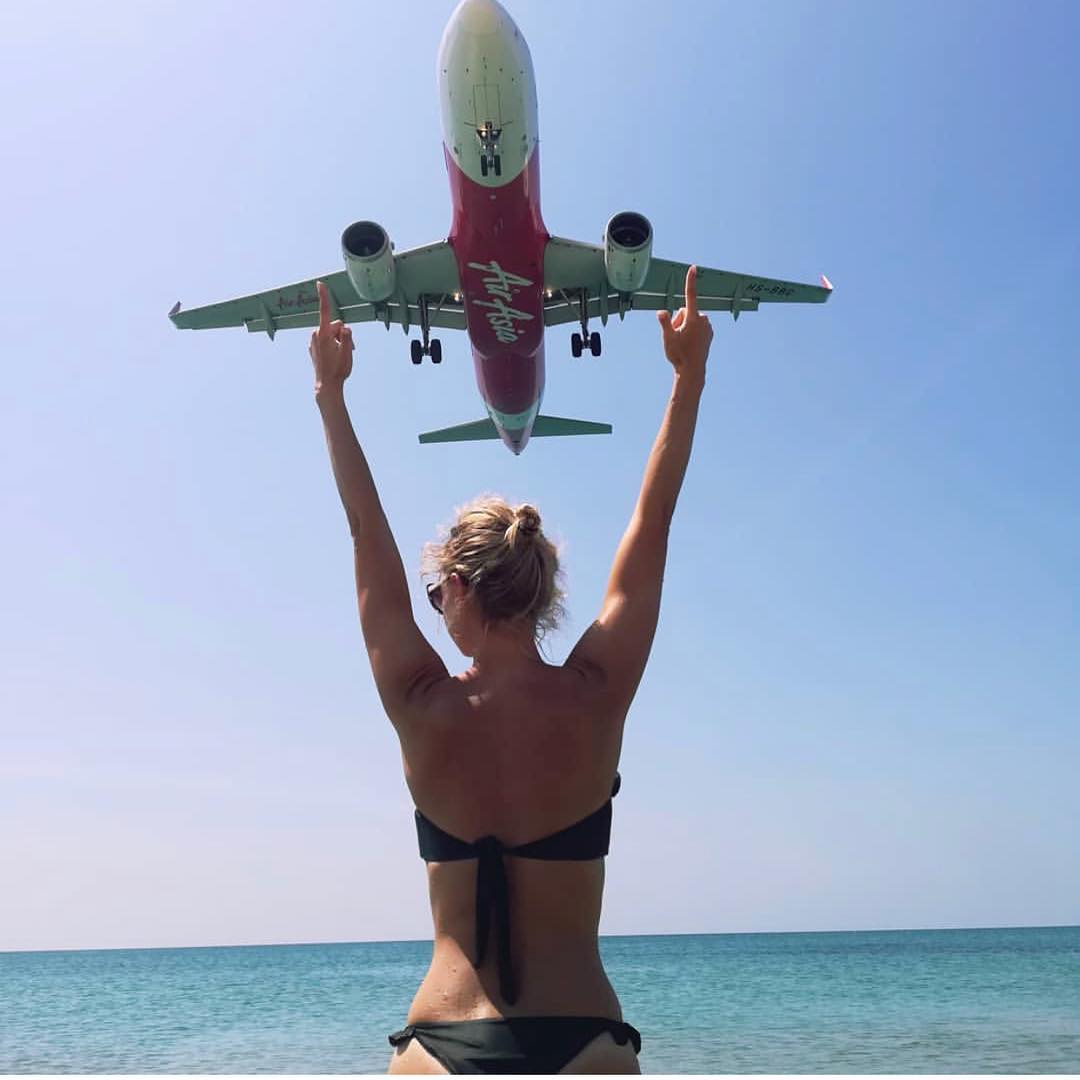 The dry season lasts from January to February with unexpected rainfalls coming along. The hot season is between March and May, while the rainy season hits the country from June to October. And the two last months of the year is filled with a nice breeze.
The average temperature in Thailand may reach 32 degrees Celsius in December and lifts to 35 degrees Celsius each April.
Getting burned by the killing heat never happens in Thailand although the country is covered with a tropical climate. On the islands, things get a little better with an ocean breeze crushing the lands.
If you plan to visit Northern Thailand such as Chiang Mai, Pai or Mae Hong Son, the months from March to May, and from June to July are the best. This is because the mountainous weather makes it mild and temperate with the sky is bright blue, allowing you to explore the region at ease.
For the regions in the Central and Northeast of Thailand like Nakhon Pathom, Lopburi or Kanchanaburi these months may heat up your body with a 40-degree torridity.
Because of that, don't forget to get a hat, sunscreen, sunglasses and a handy bottled water to avoid getting heatstroke and dehydrated when in these regions.
The high season to travel to Thailand falls in the range from November to the end of March, which hits the peak in July and August. If you're not a fan of the crowds and noise, the best time to visit Thailand for you should be in April, May, June, and October.
Since the weather in Thailand is generally tropical and hot, you can pack something light and neat like a Tee and shorts along. Sunscreen and hat are crucial as well, especially when you are on a beachside or flea market during noon time.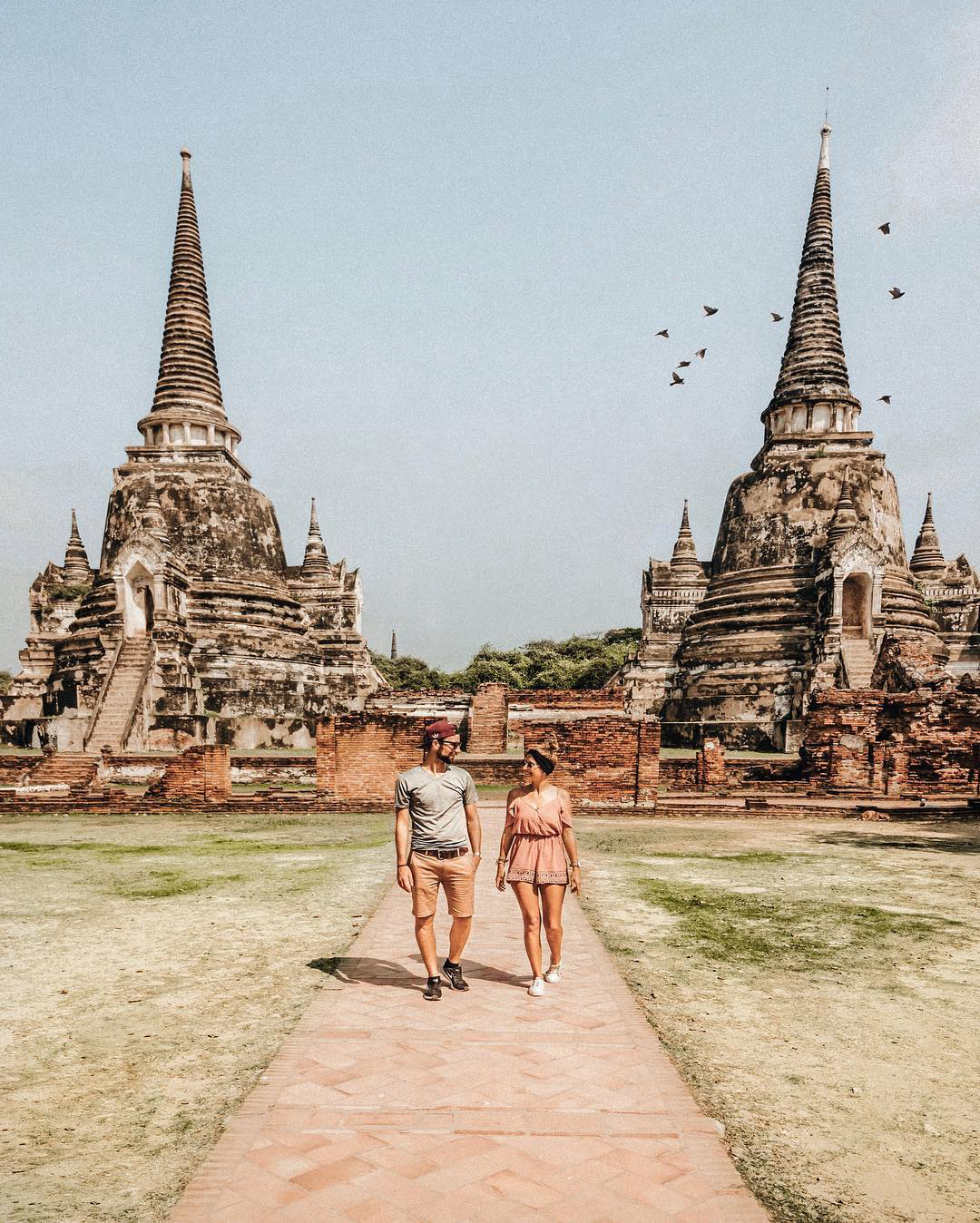 In some specific situations like visiting a temple or the Grand Palace, your knees and shoulders should always be covered.
A polo button-down collared shirts and long trousers for men make it a good combo. For women, a pair of loose pants and summer dresses are fine, as long as they don't expose too much of your skin.
How long should you stay in Thailand?
Ideally, wrapping a 3-week holiday minimum in Thailand is the finest choice for visitors with a short amount of time. You shall spend three to five days in Bangkok, another week in Northern Thailand for a spiritual trip and 10 days for the coastal towns in the South.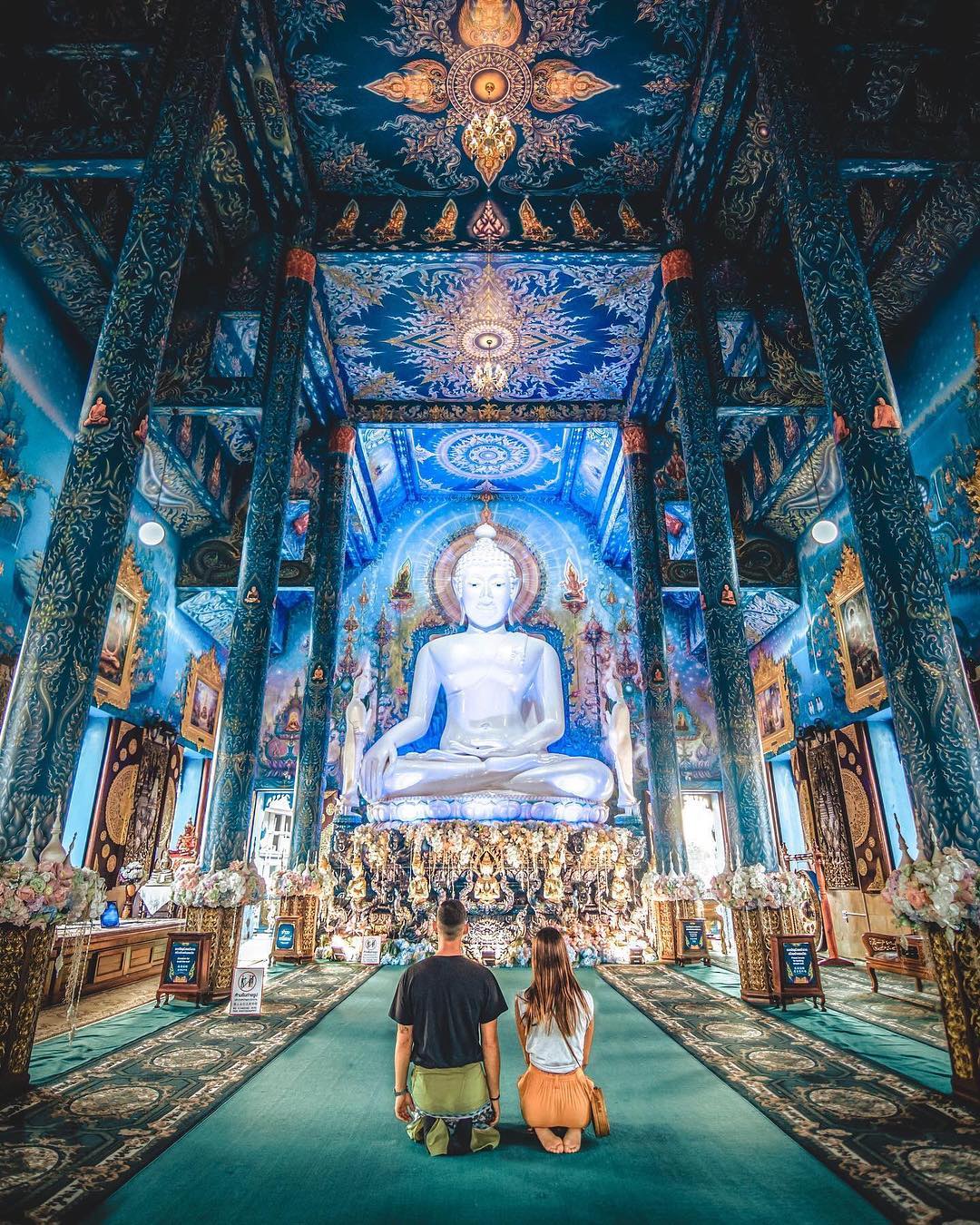 How to get to Thailand?
Which airlines can you take to arrive in Thailand?
Situated in the Southernmost of the Southeast Asia region, the country is approximately a 9-hour flight from the West coast of Australia.
There are numerous airlines you can take, the flag carrier amongst which is the Thai International. Other airlines can be listed as the Bangkok Airways, AirAsia, Tiger Airways, Thai Smile, Thai Lionair, and Nok Air.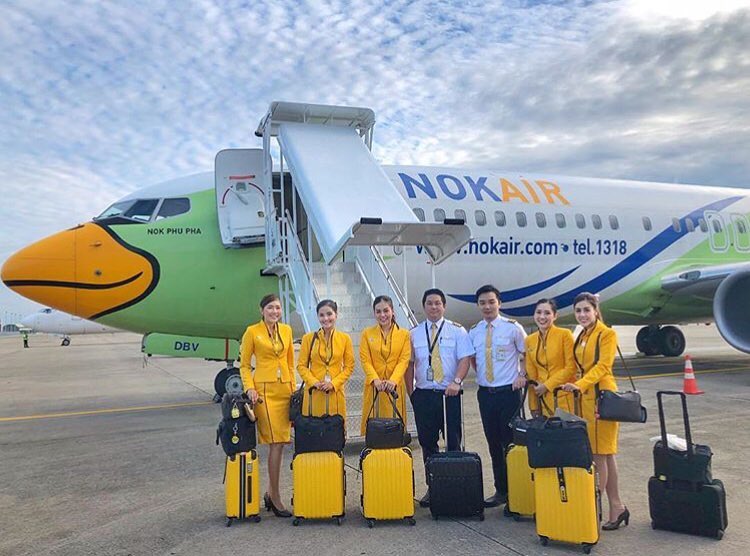 Which international airport in Thailand can you land?
As Bangkok is the capital city as well as the main international hub, there are two international airports operated here, one is Suvarnabhumi (BKK), the other one is Don Muang (DMK).
Apart from these two, the international airports in Thailand are also based in Chiang Mai (CNX), Krabi (KBV), Phuket (HKT), Ko Samui (USM), Surat Thani (URT), and Hat Yai (HDY).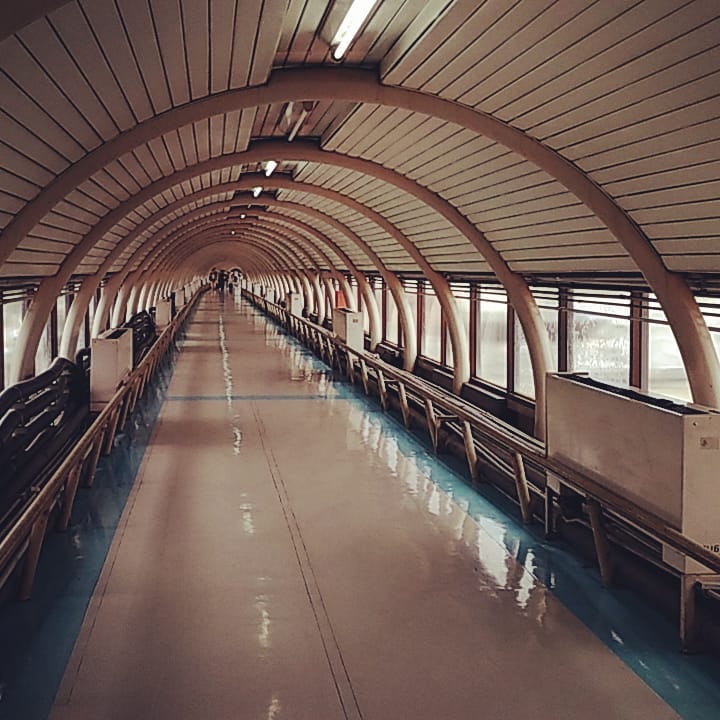 Which transfers are available from the international airports in Bangkok to downtown?
Taxi and shuttle vans are the two most popular means of transportation you can choose after landing in either of the two airports.
On average, the customs at these airports for international flights usually last for an hour. This would be helpful to schedule the pick-up time if you book a pick-up service online.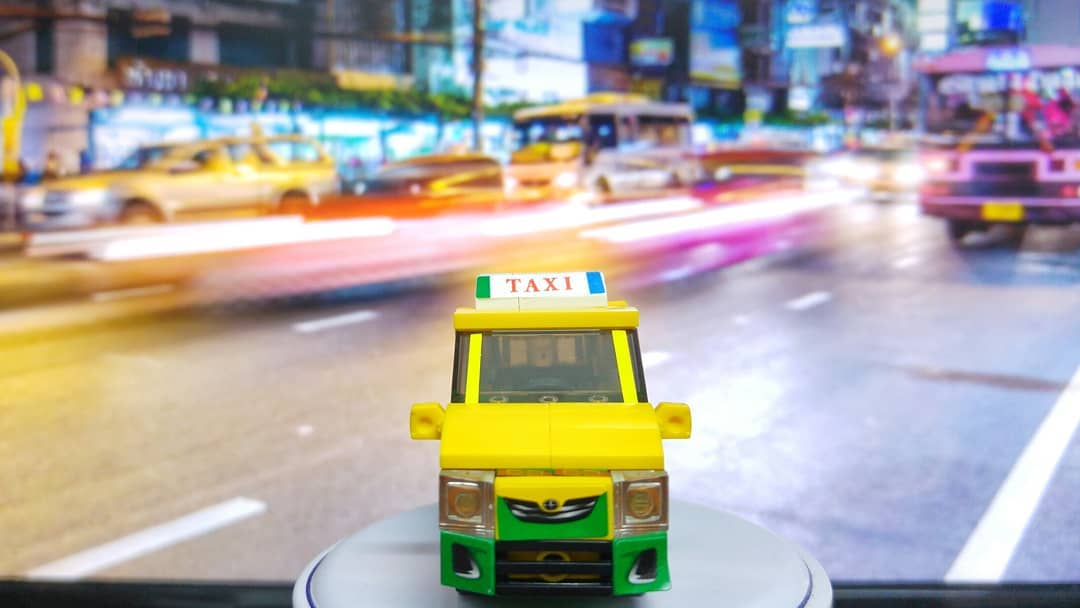 Let me walk you to a little secret: booking an airport service with Inspitrip saves more and helps you get rid of scams. The price starts from USD $32 depending on which model and size you want.
After passing the customs, you've got to reach the ground floor from the second floor. This is where the public transportation park and pick up passengers.
Below I list down some of the most convenient and easiest accesses to Bangkok city center from Suvarnabhumi International Airport.
Airport Rail Link
Location: Public transportation center
Operating hours: 24 hours
Cost: 16 Baht/way for City Line, 100 baht/way for Airport Express.
Duration: 27 minutes for City Line and 15 minutes for Airport Express.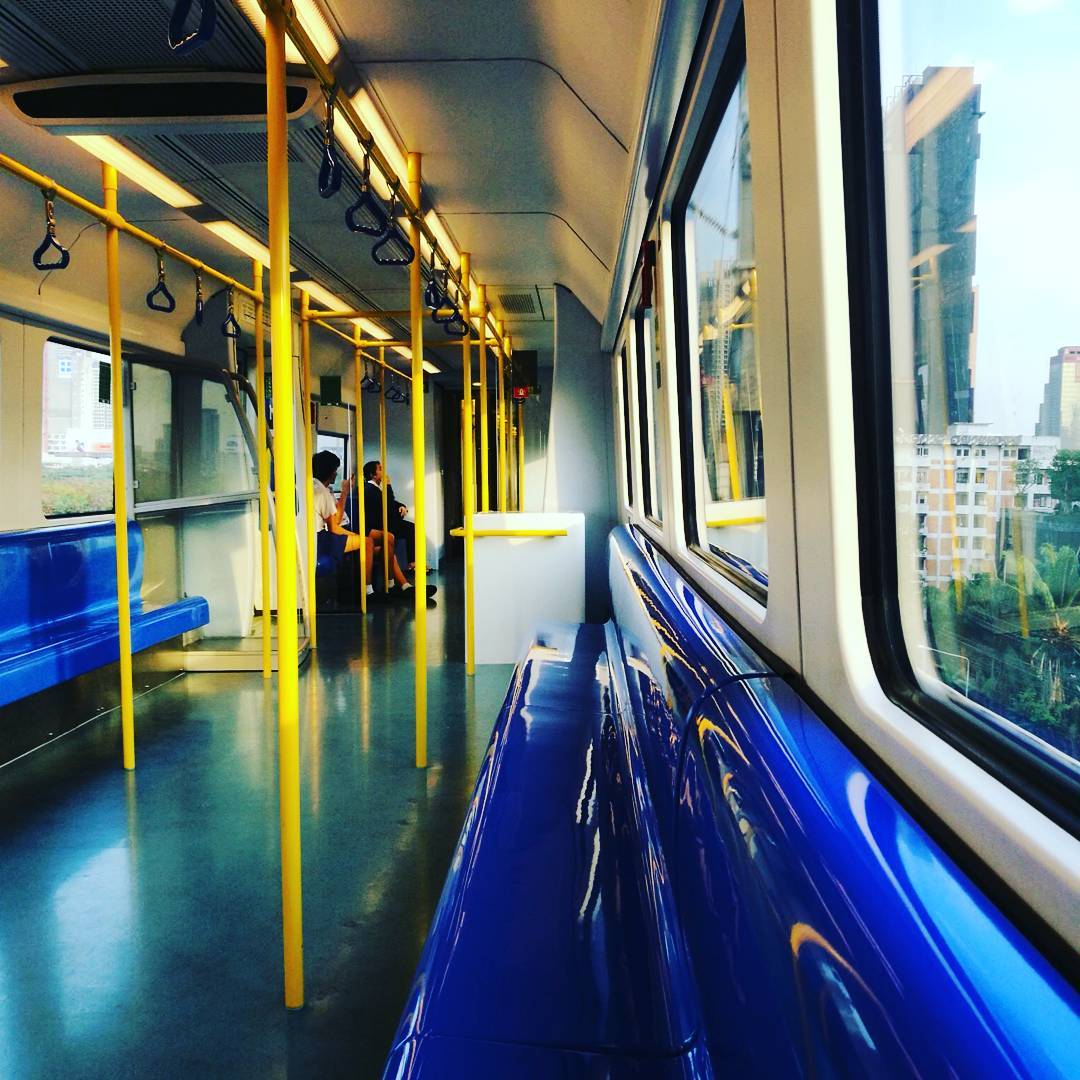 Taxi
Location: gate No. 4 and 7, 1st floor.
Operating hours: 24 hours.
Cost: From 350 to 400 Baht.
Duration: 45 minutes.
Airport Limousine
Location: Airport Limousine Counter on the 2nd floor.
Operating hours: 24 hours.
Cost: from 950 Baht.
Duration: 45 minutes.
Airport Express Bus
Location: Airport Express Counter, terminal No. 1, gate No. 8.
Operating hours: 5 AM – 12 PM.
Cost: 150 Baht.
Duration: 45 minutes.
BMTA city bus (public bus)
Location: Public transportation center.
Operating hours: Depending on the availability.
Cost: from 24 to 35 Baht.
Duration: at least 60 minutes.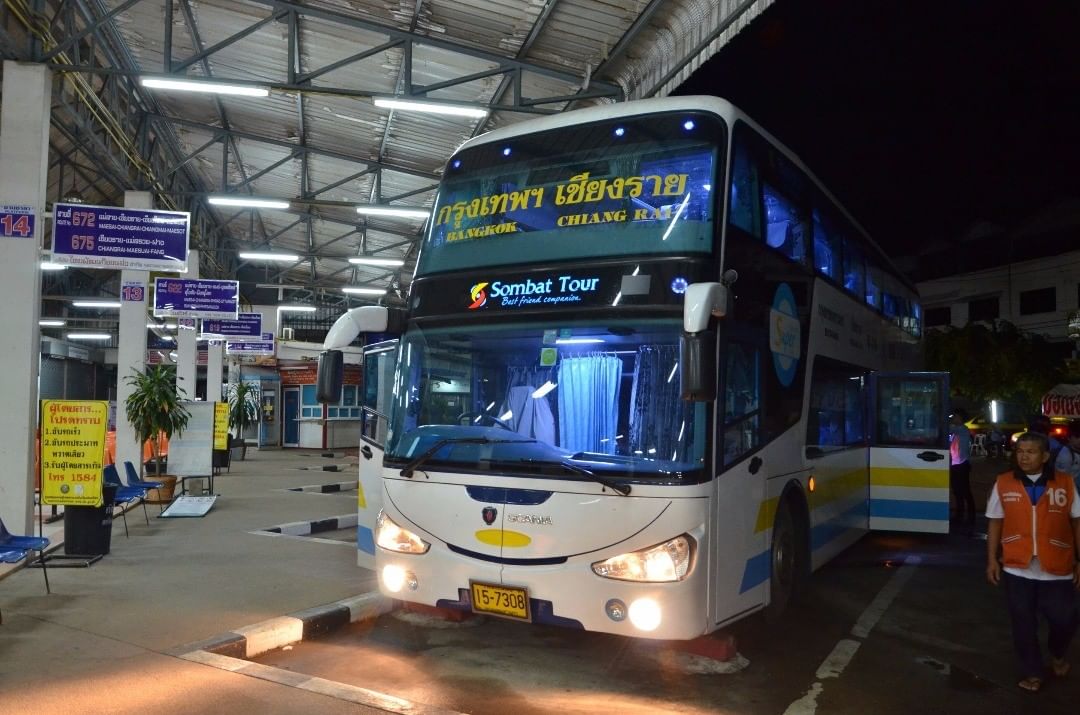 7 means of transportation to get around Thailand
Train
The Hua Lamphong train station is located in the city center of Bangkok in Pathum District. This is the main station in the city. There are 14 main areas throughout the station, 26 gates with more than 130 rains and roughly 600.000 passengers a day.
This is one of the most popular means of transportation used by locals, as it's affordable, fast and easy to access to most of the main attractions in the city.
Each train is scheduled 3 to 6 minutes away. The rush hours are from 7 AM to 9 AM and 4 PM to 7 PM, and obviously, the number of passengers is incredibly huge.
Before, you got to come over the station and claimed the tickets in person. Now you can save a lot more time by booking your ticket online at the State Railway of Thailand Website.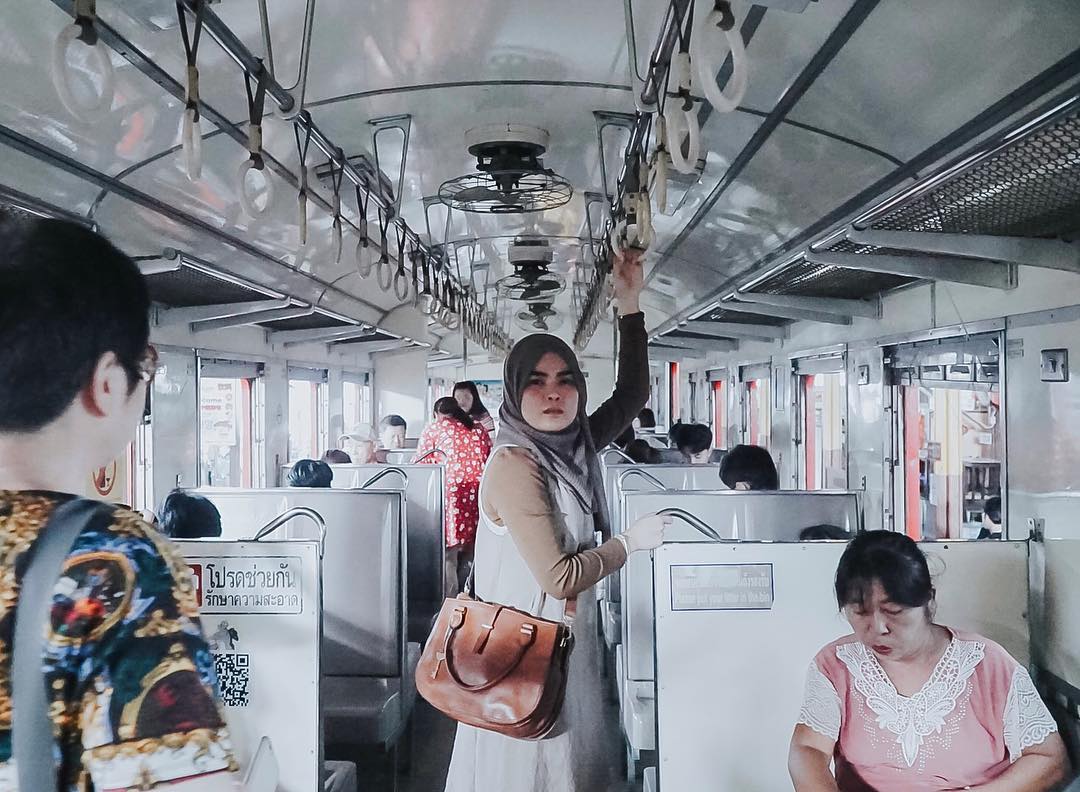 Metropolitan Rapid Transit – MRT
MRT is the next common way to move in between the places in Bangkok.
There are two lines: Blue Line and Purple Line. The Blue Line connects Tao Poon and Hua Lamphong, while the Purple Line connects Tao Poon and Khlong Bang Phai.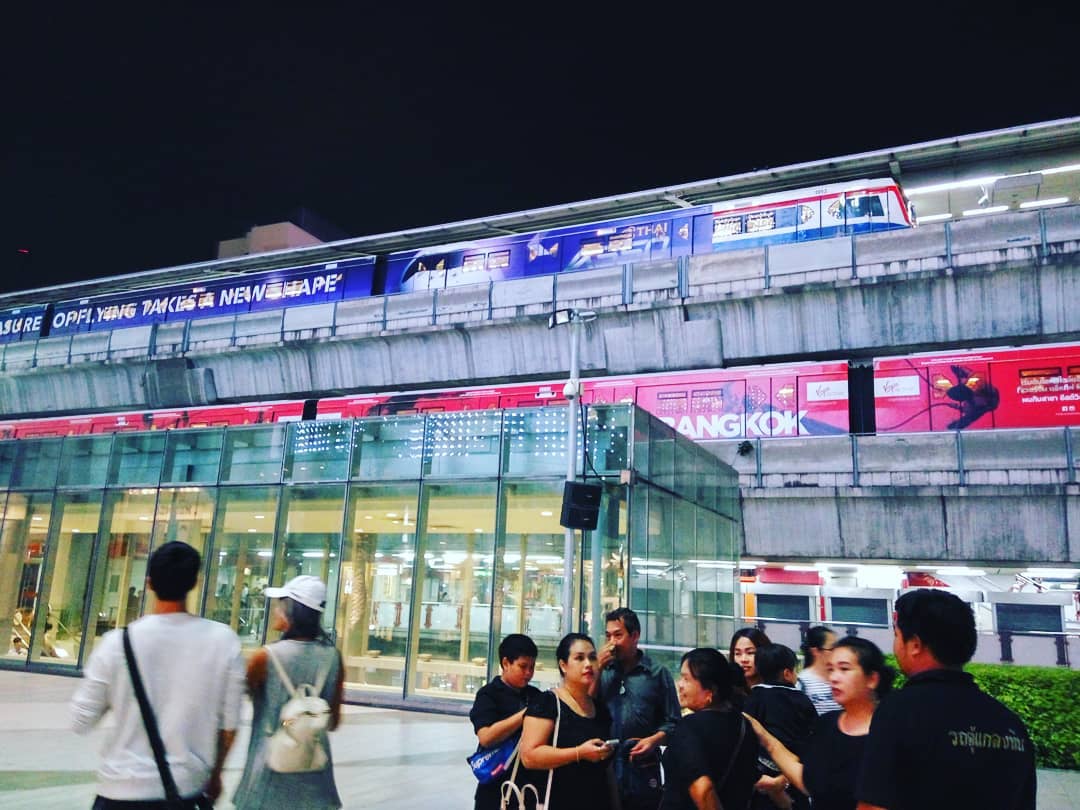 If you plant to visit Lumphini Park, Khlong Toei, Queen Sirikit National Convention Centre, and the Thailand Cultural Centre, the Blue Line is where you must lay your eyes on.
There are several interchange stations, yet there's no integrated ticketing system with the BTS. When traveling with the MRT, you will need a contactless token for a single trip. You can find these tokens at the machines and booths set around the stations.
BTS Sky Train – Bangkok Mass Transit System
MRT is the underground express link, while BTS is a sky train. The whole railway connects various attractions and entertainment spots across the city of Bangkok.
You can pick this way to explore Bangkok from above and skip the congested streets down below.
The Silom Line connects the National Stadium and Bang Wa, while the Sukhumvit Line runs between Mo Chit and Bearing. These two lines are set to cross each other a Siam.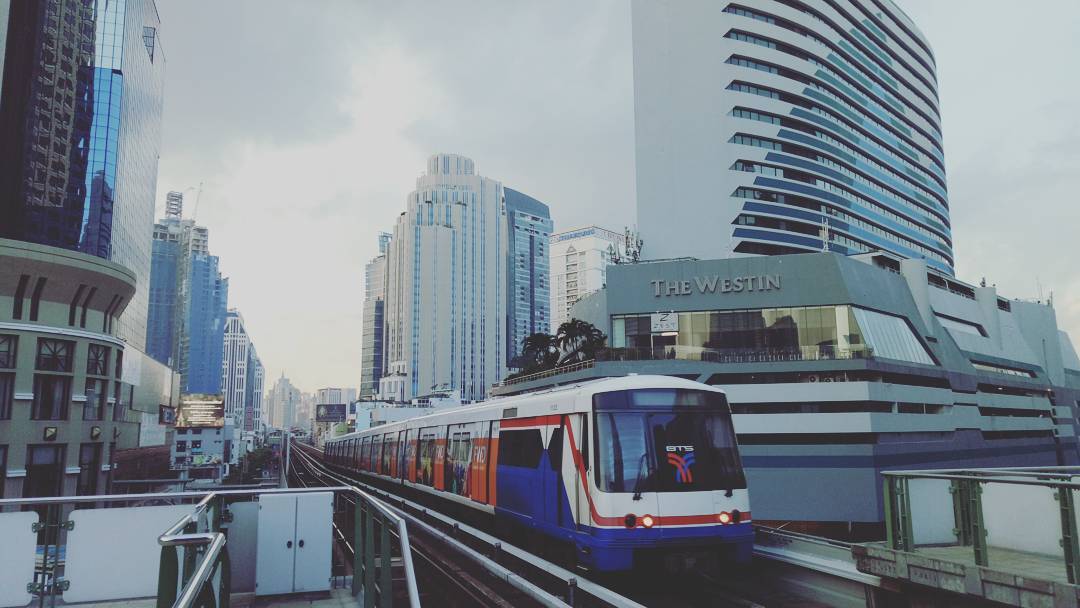 Before hopping on the BTS, you must grab a ticket with coins first. You can find them at the machines in every station. In case you only have paper notes with you, you can get help at the service desks in each station.
Remember to not throw your ticket away since you need to present it for the exit pass through the barriers when getting off the ride.
The Skytrain is operated from 6 AM till midnight.
Bus
There are two types of buses in Thailand, one with air-con and one without. They are an ideal choice for on-budget travelers.
Many of them would have a ticket lady (or guy) walking around selling tickets. Don't forget to get some coins available or at least papers in small change.
Since the routes are a little circuitous, my advice is to check for the times, prices and routes at Transit Bangkok Website.
The buses are mostly operated from 5 AM to 11 PM.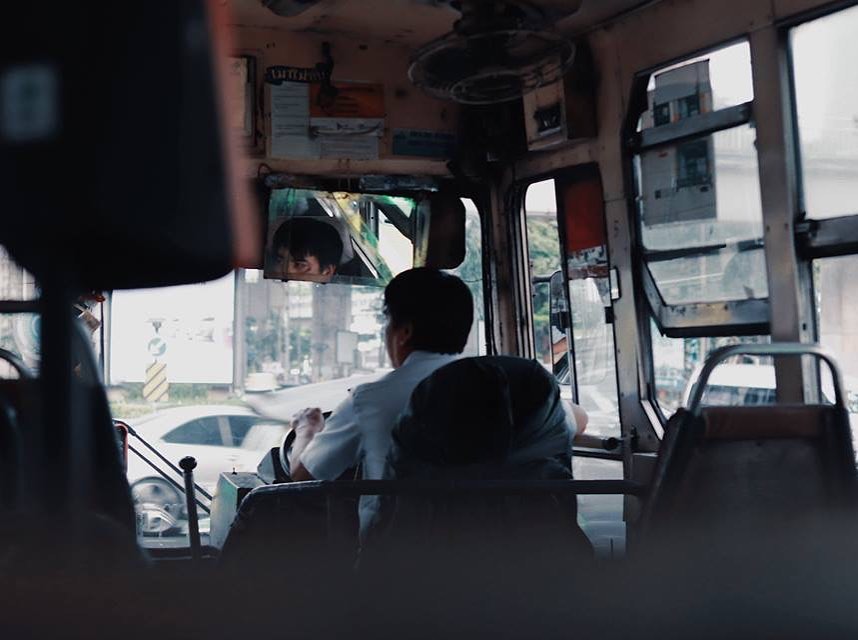 Taxi
Taxis in Bangkok come in a huge diversity of colors. Though they are famous for being quite pricy amongst all of the available transportation in Thailand, they are fast and available to catch at almost every corner in the country.
As a matter of fact, all taxis in Thailand must be equipped with a meter. Some drivers refuse to turn them on or take a longer route than necessary. In this case, you can just stop it and walk out, or having a GPS activated would be really helpful.
Tipping is not a must, though you can round it up and have the drivers keep them change.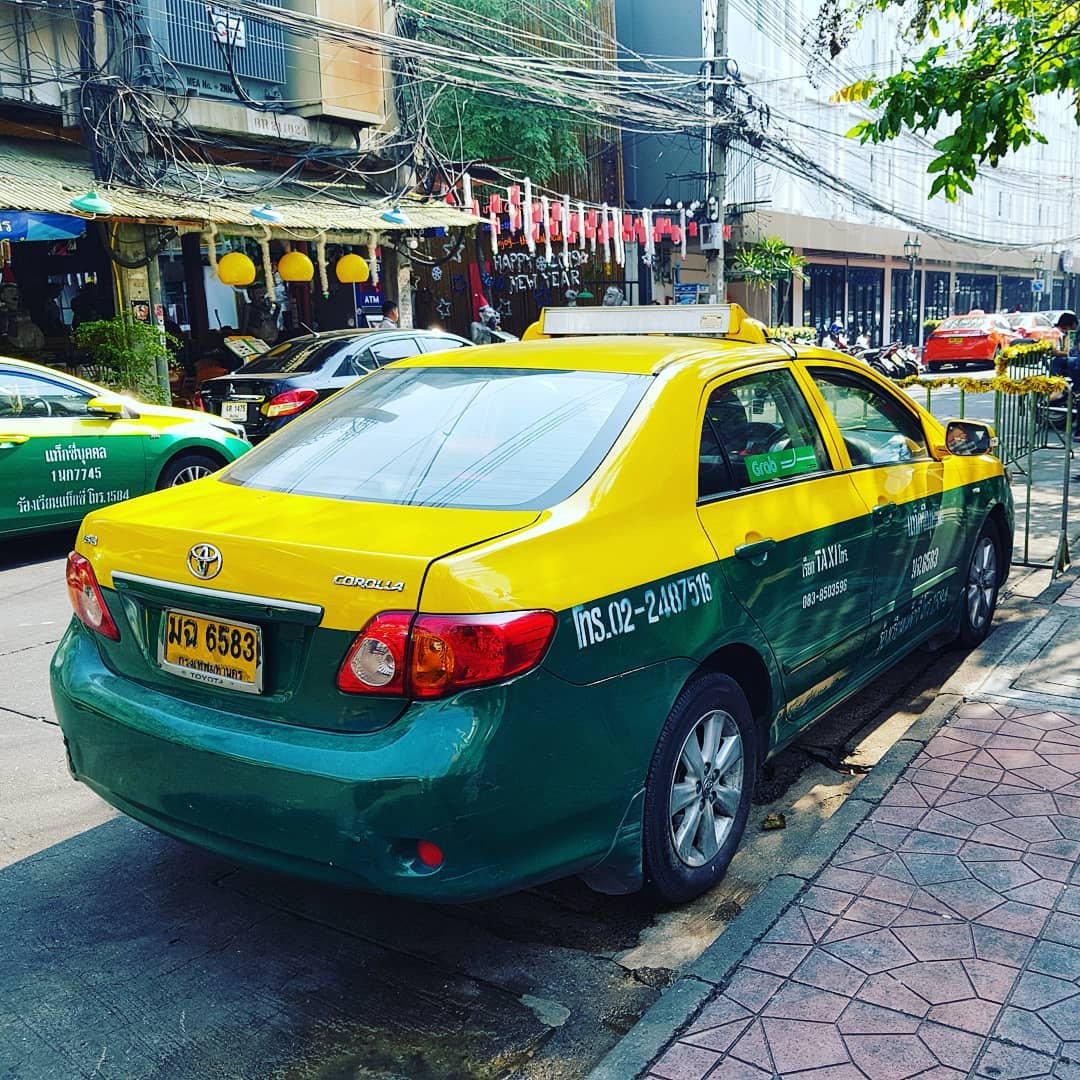 Tuk-tuk
Tuk-tuk is the first thing that pops up in my mind when I think about Thailand. Sneaking through the hectic Thailand streets on the back of a Tuk-tuk brings you a special way to sightsee the neighborhood, faster, more fun and more adventurous.
Tuk-tuk has a capacity of 2 to 4 people. You're advised to negotiate the price you ant for a trip with a driver.
I personally think that Tuk-tuk is only suitable for a short trip, and it is not recommended to use Tuk-tuk during rush hours.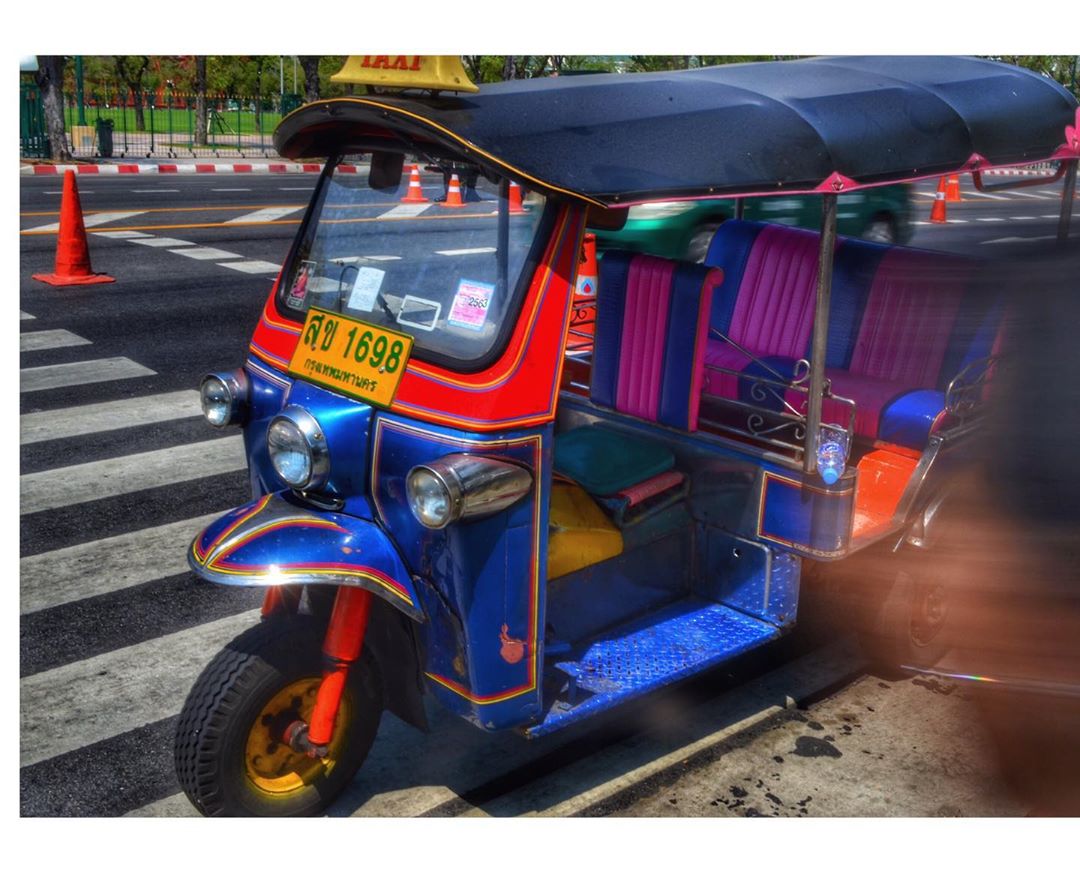 Boat
The last one I want to include here on this list is the boat. It would be a mistake if you travel to Thailand without hopping on a boat since the network of the river and canals here is indeed immense.
If you are in Thailand, almost any boating trip passes through the famous attractions in town such as the Wat Arun or Grand Palace.
There are many boat operators you can consider opting for such as Saen Saep Express Boat, Chao Phraya Express Boat and so on.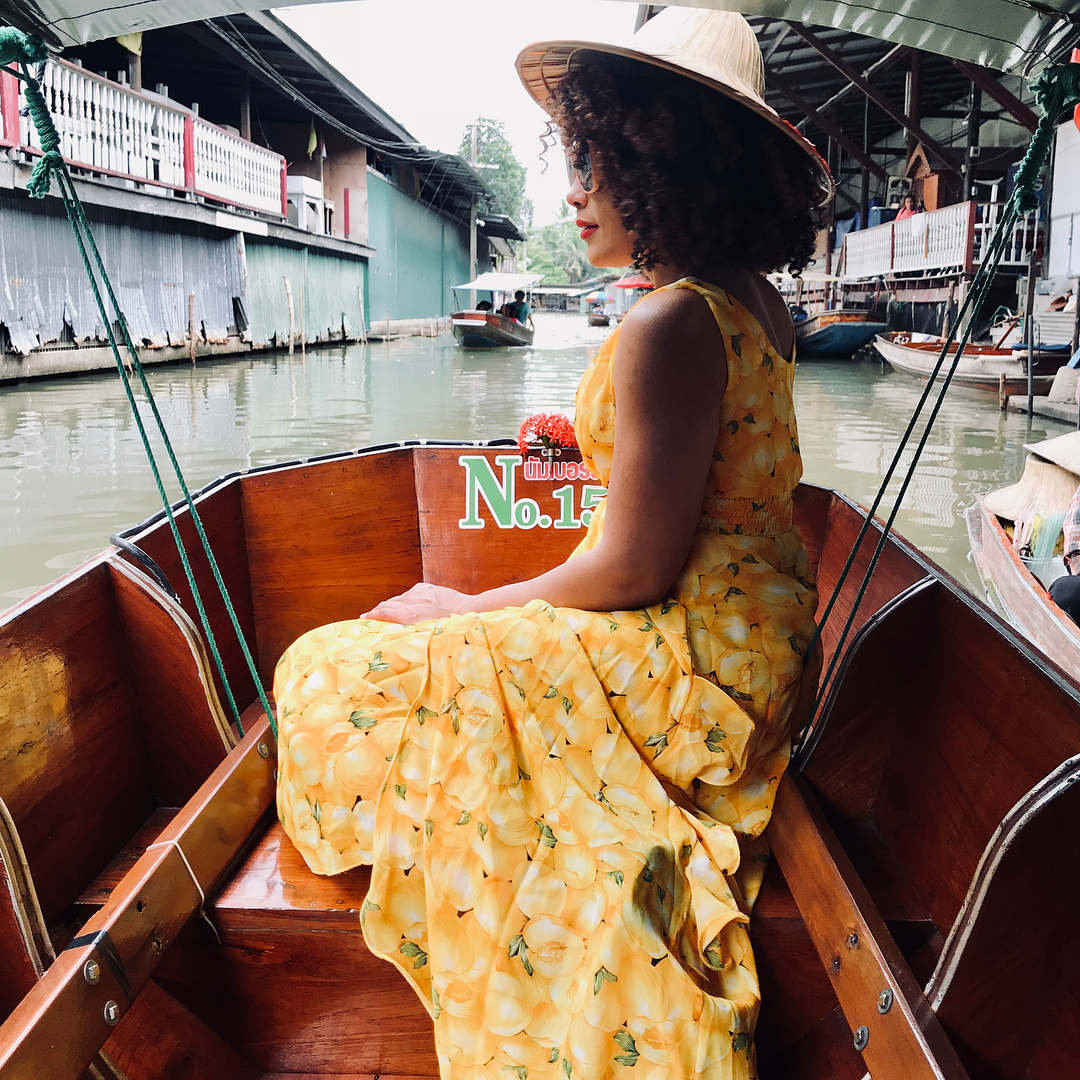 What should you do when you visit Thailand all by yourself?
Save the contact number of your Embassy for emergency
In case of emergency, don't forget to have your Embassy phone number saved for better support. This tactic is super important in case you cannot speak Thai fluently.
Follow the directions of the local authority
If you happened to spot rebels, you first need to calm down, find the nearest shelter and call for emergency support.
You shall not come up with any random action or get drown in fears and tears, which will never solve the issues. Follow strictly the rules and direction passed by the local authority where you're at in order to fully protect yourself.
What should you do if exploring Thailand with a local buddy or in a group tour?
When you're traveling in a group or with a local tour guide in Thailand, remember to keep in touch with the tour leader and other people under any circumstance. It will be a lot helpful to keep you closer with the rest of the team and that you won't get lost in the middle of nowhere.
Top five Thai food you should not miss at least once in your lifetime
Pad Thai
Pad Thai should lead the chart of the best Thai food you should not miss when you travel to Thailand. As an iconic Thai dish, Pad Thai includes noodle strands which are somehow similar to the Vietnamese Pho noodle yet more chewy and usually stir-fried with egg and shrimp.
Pad Thai is mixed with bean sprout, chives and topped with lime juice and chili powder.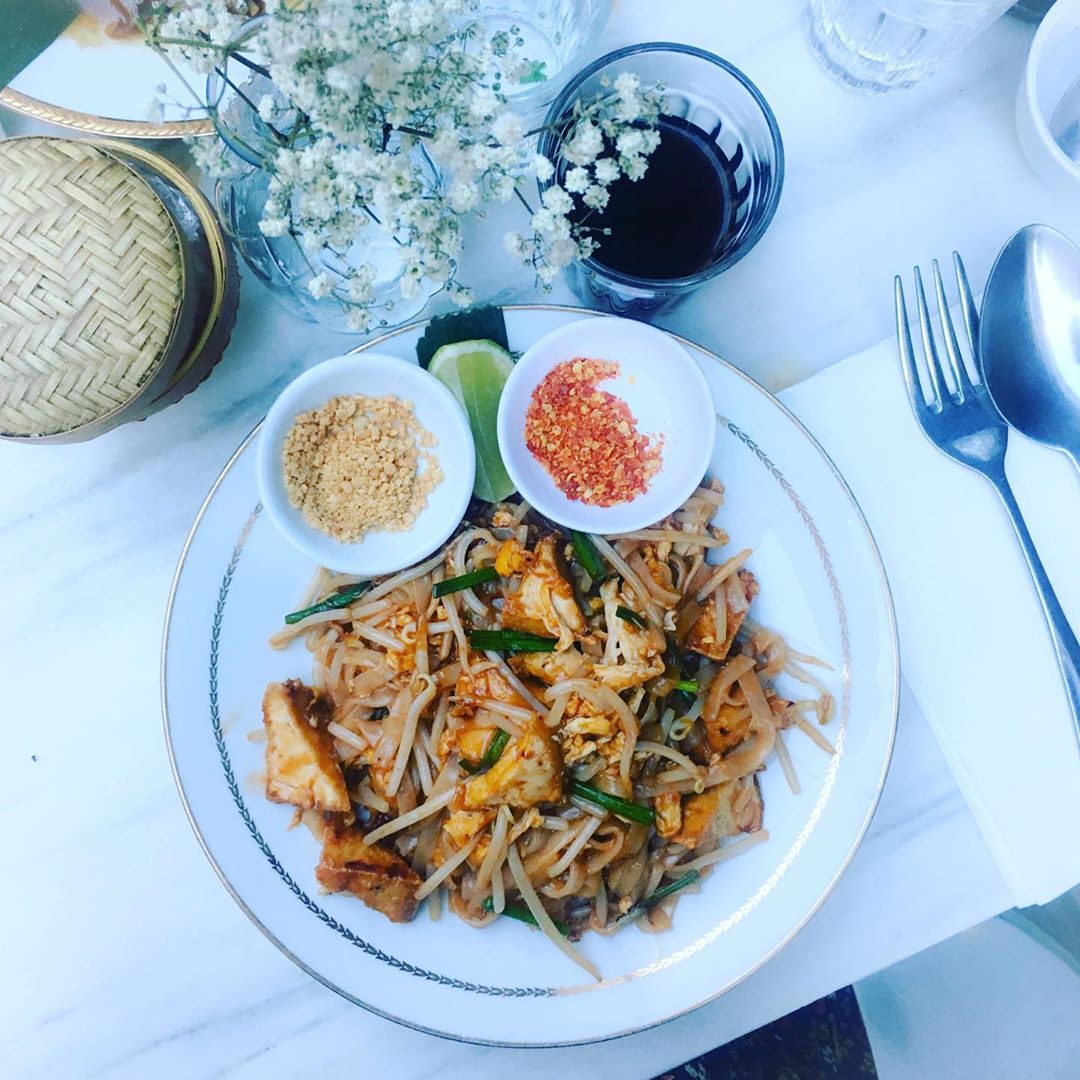 Tom Yum
After Pad Thai, Tom Yum is another representative dish in Thailand that symbolize for the authentic Thai gastronomy.
"Yum" is indeed a sour and spicy herbal spice taking root in the mountainous regions in Northern Thailand. Because of such, Tom Yum comes in a harmonious spiciness and sourness filled with a tender sweetness of seafood.
The food is ignited with the elegant smell of lemongrass, lemon leaf, galangal and richness of coconut milk.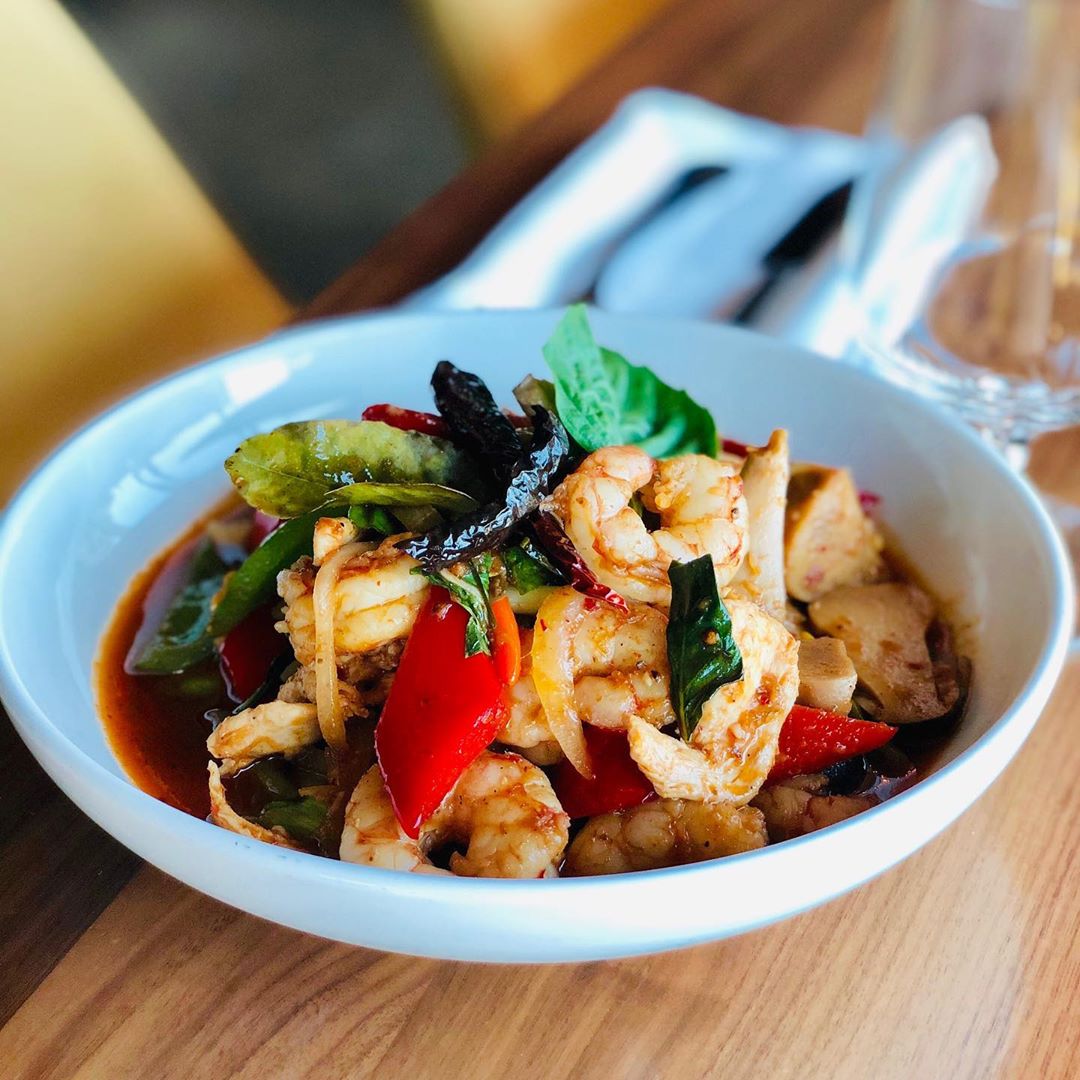 Som Tam
Som Tam is Thai papaya salad. The dish is a great fusion of various Thai spices and flavors. Som Tam brings you the sourness of lime juice, the special aroma of fish sauce and the tender heat of dried chili. Meanwhile, the fresh crunchiness of young papaya truly wakes up your taste buds.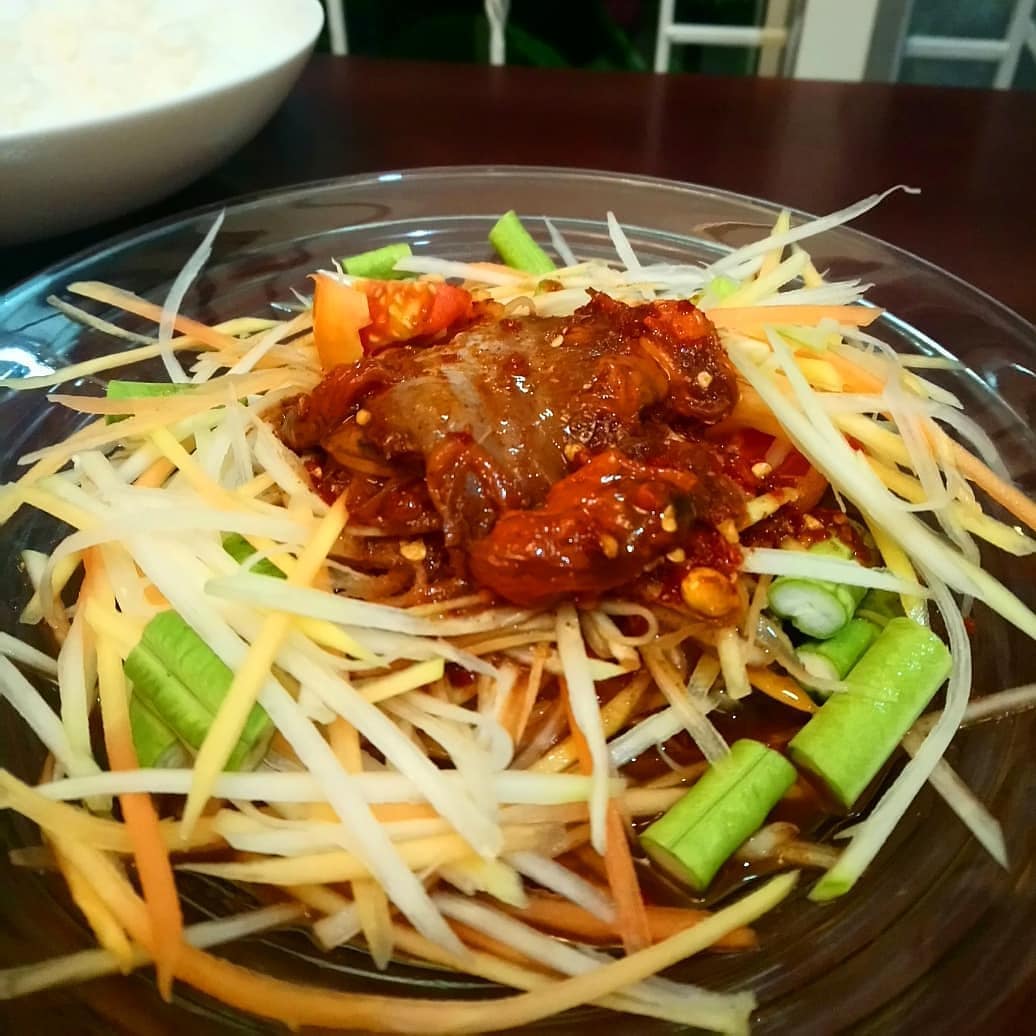 Mango sticky rice
Mango sticky rice is one of the best sellers when it comes to Thailand street food desert.
Though the dessert is pretty simple as it looks, the combination of all the tastes and flavors in one portion is indeed what makes it a mouthwatering offer. It comes from the nutty ripened mango, the fragrant steamed sticky rice and the buttery smell of coconut milk.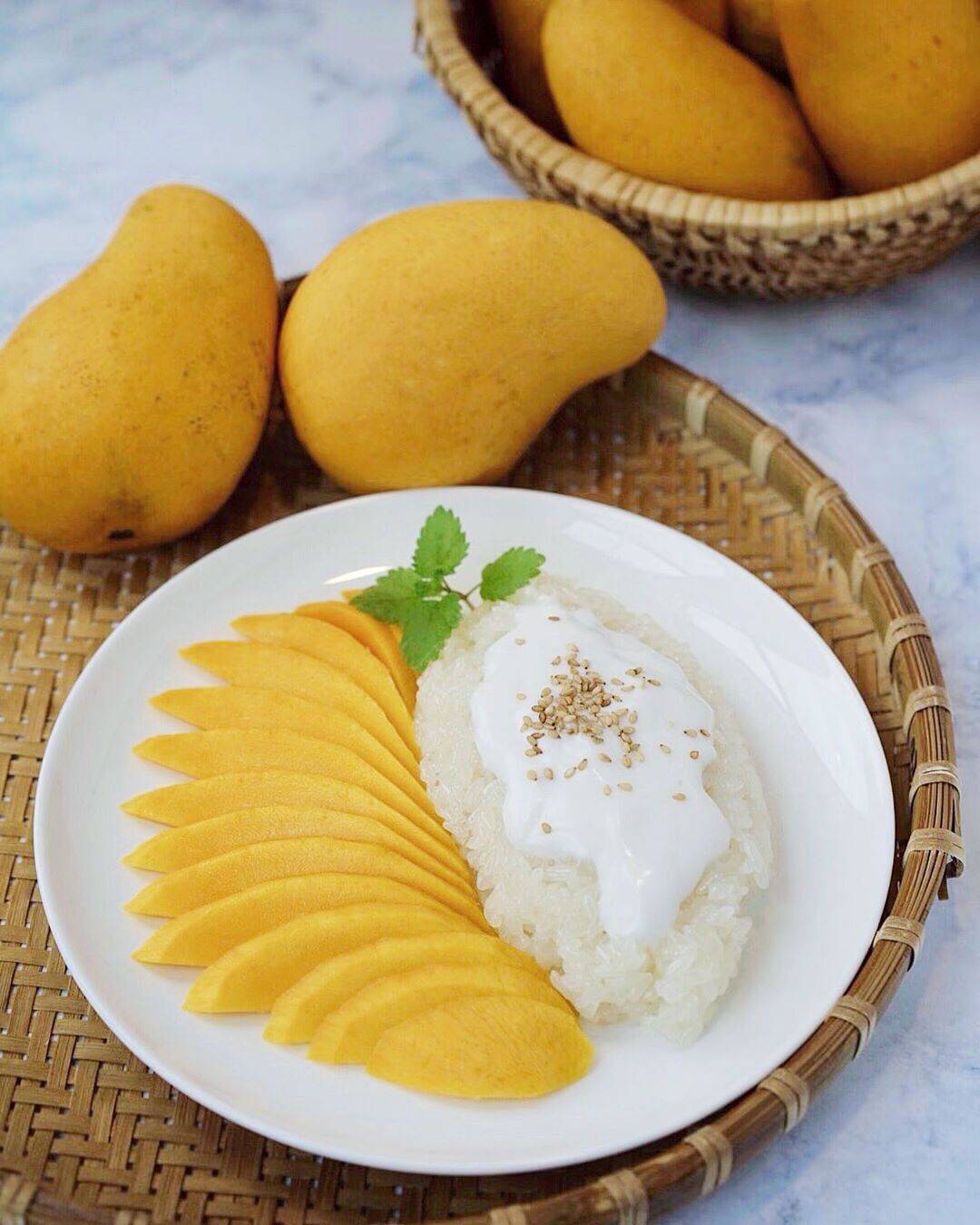 Skewed grills
Last but not least, skewed grill is a popular icon when you jump into a total street food tour of your life in Thailand. Thai skewed grills are made of seasoned meat, skewed and grilled atop the charcoal fire.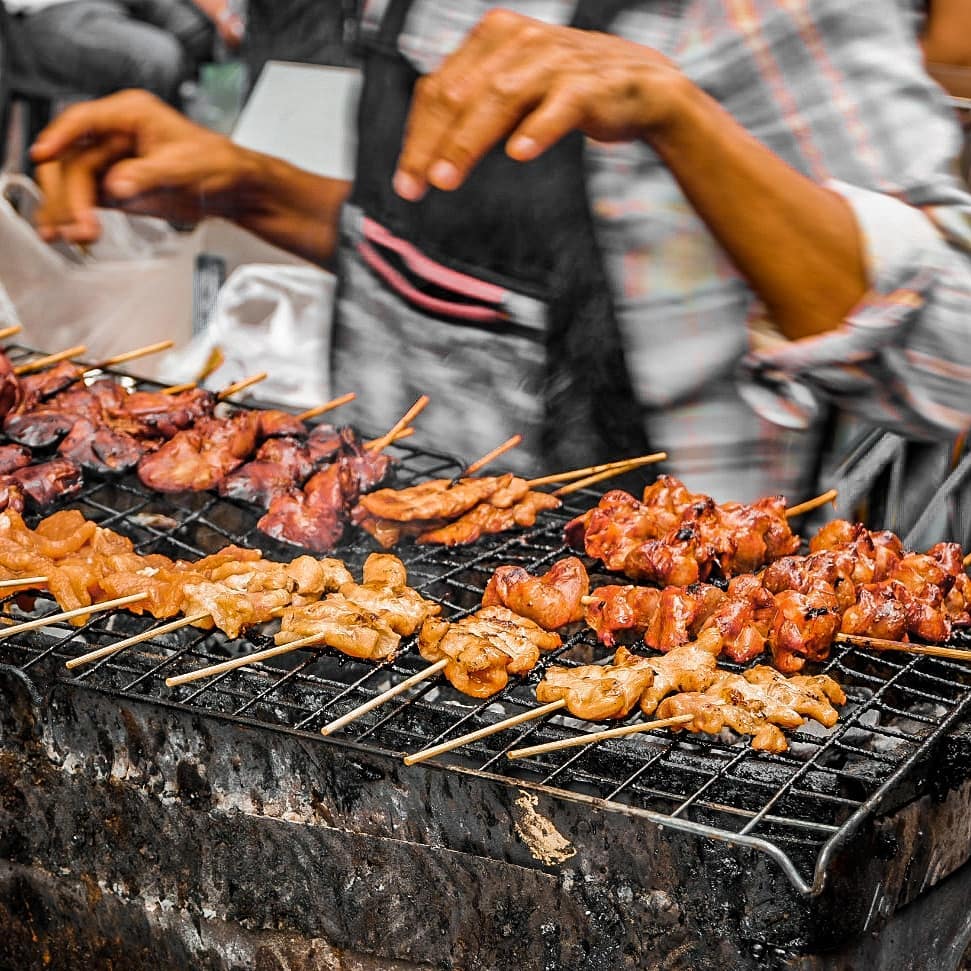 The best destinations in Thailand you shouldn't miss
Bangkok
Not only being seen as a capital of a country, but Bangkok is also a travel hub and stopover where visitors from all around the world can indulge in a wide range of cultural values, shopping spree, and the spectacular worldwide cuisine.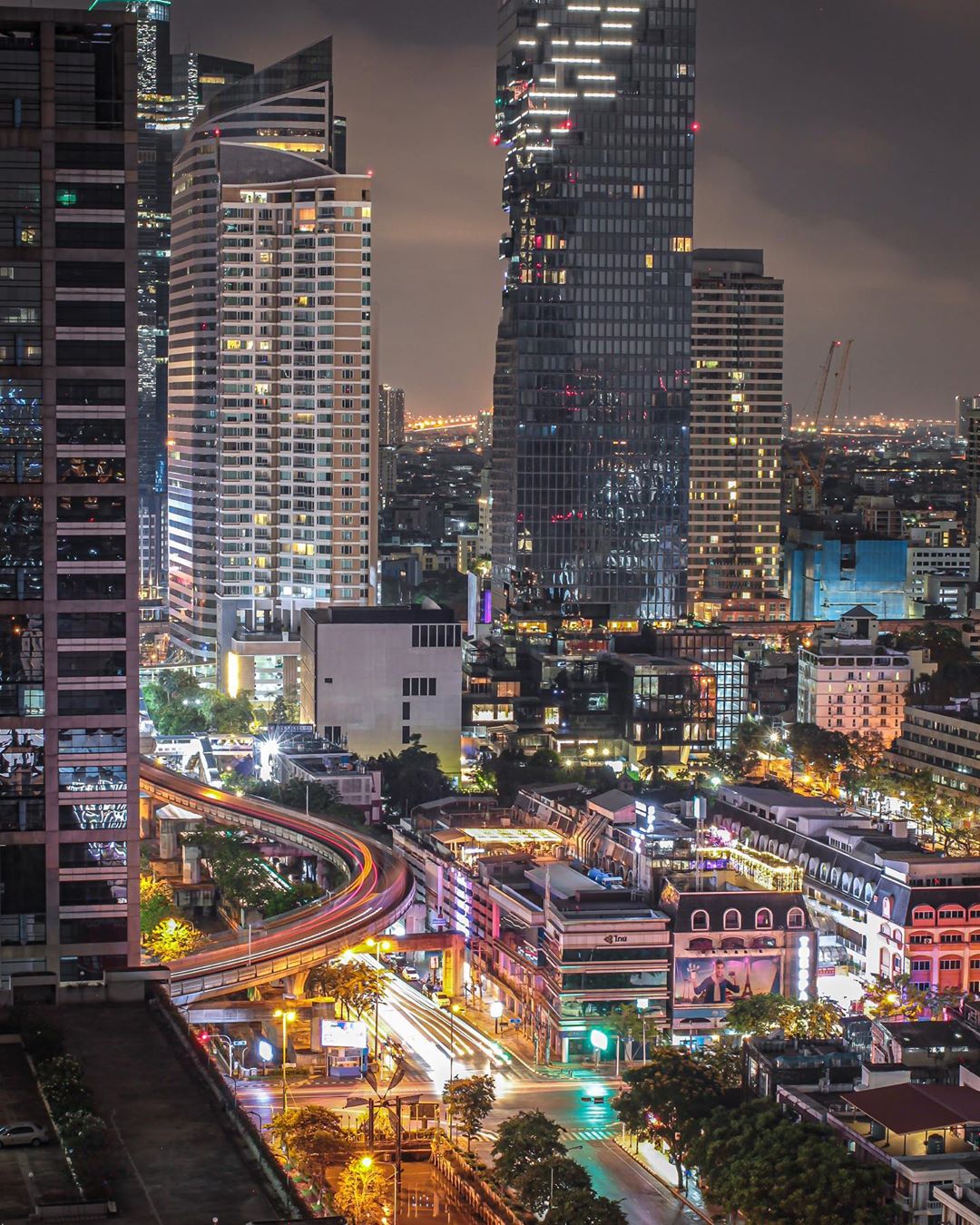 Siam Ocean World and Safari World
If you are planning a Thailand travel with your family and children, then make sure you won't leave the Siam Ocean World and Safari World behind. The Siam Ocean World brings you to a gigantic kingdom under the sea, while the Safari World promises to walk you to a magnificent wilderness.
A trip to these two sites gives your children a fantastic lesson about wild nature and animal kingdom.
Dream World Bangkok
Paying a visit to the Dream World Bangkok will leave you mesmerized with the emerald lakes by the flamboyant flower gardens fencing the ancient castles.
Apart from these, the dazzling and mind-blowing Hollywood Action shows with the "state-of-the-art" effects will surely give you a lifetime memory.
The Dream World Bangkok is a collection of over 30 various thrilling games where you can hop on the ride of your life.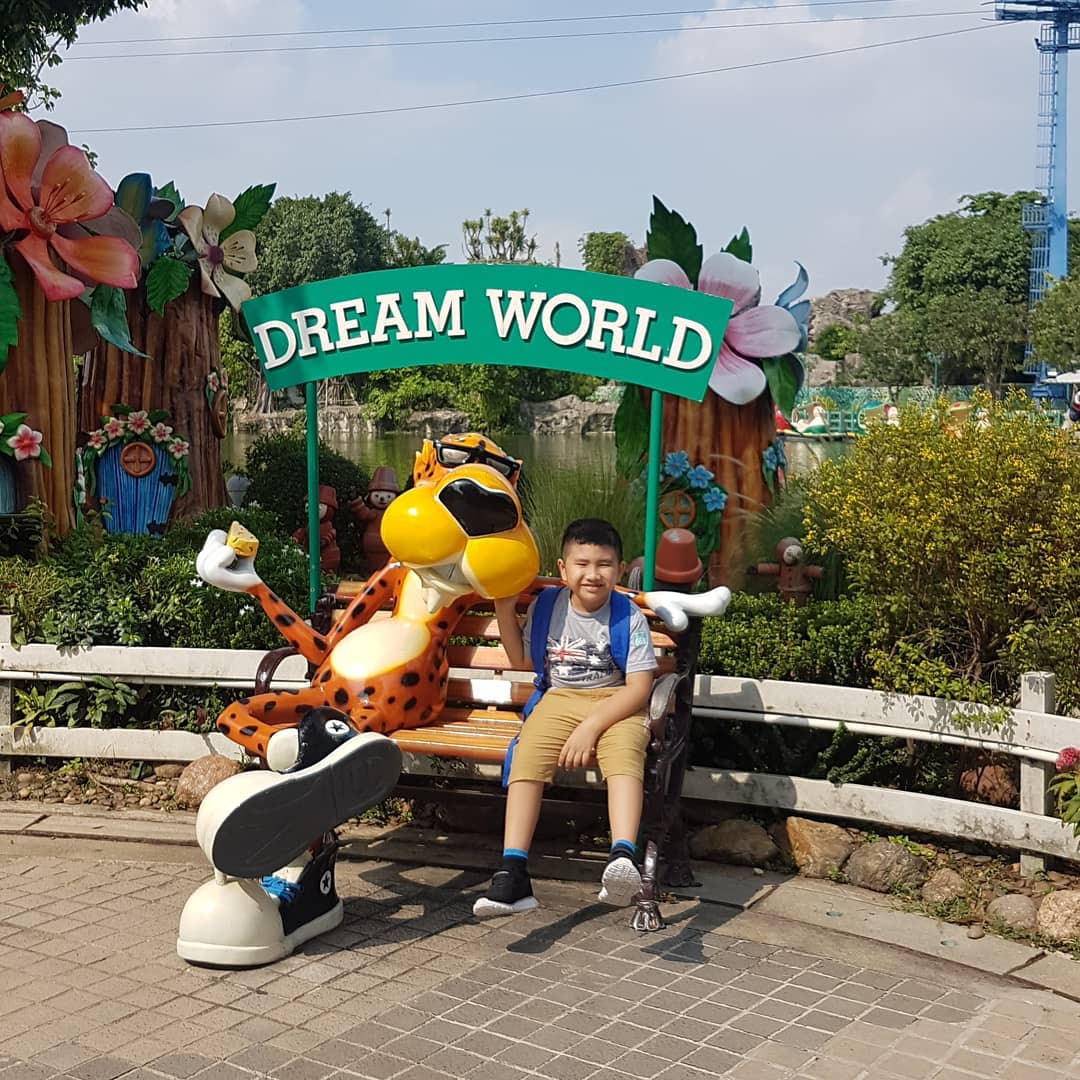 Grand Palace
The Grand Palace in Bangkok, Thailand can be regarded as the most symbolic icon of this capital city. Constructed in the year 1782, the Grand Palace is a complex of long-built architectural buildings hidden with the precious meaning and story behind each.
This is where the royal family once lived for 150 years. The outer look brings out a vivid local Thai architecture, while the interior is filled with elegant and luxurious European furnishings.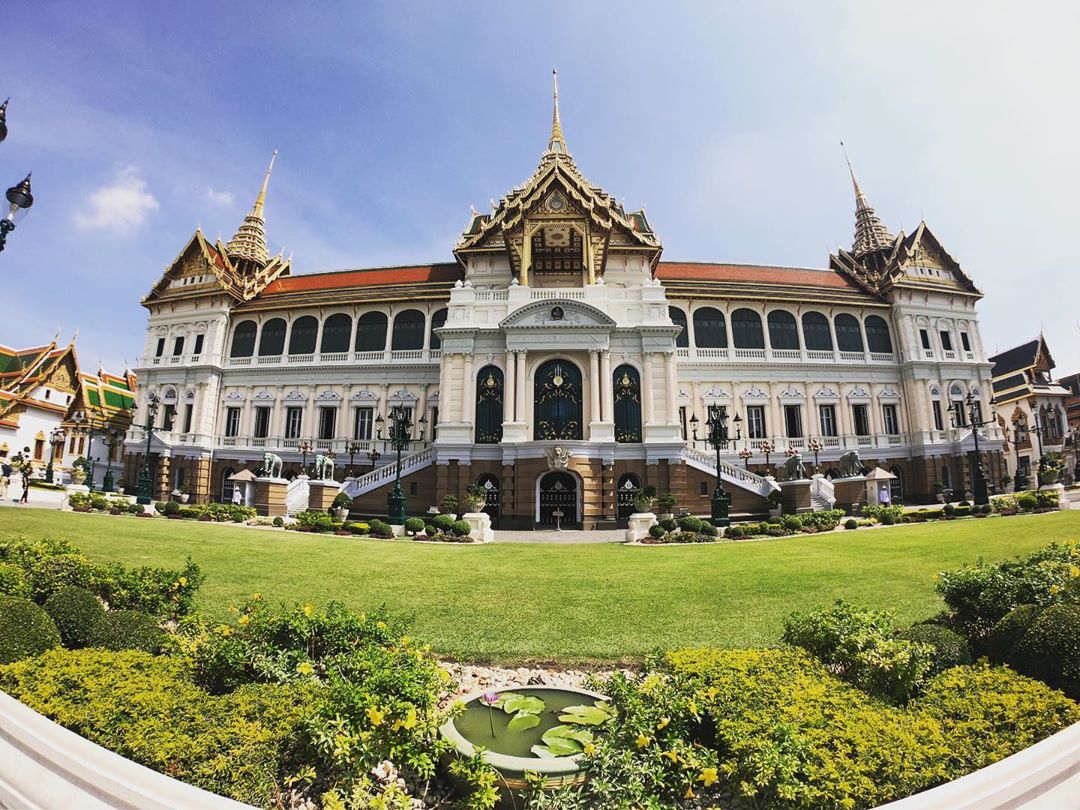 Being Thailand's highest observatory located over 300 meters above the ground, Mahanakhon Skywalk comprises of three levels: the indoor observation deck, the glass tray-paved skywalk, and the "Peak" outdoor.
Amongst these areas, the skywalk is the best temptation thanks to an absolute transparency reflecting the vibrant Bangkok down below through the glass tray.
Apart from this, an indoor 360-degree viewing area, the rooftop deck with an observatory tower will give you a panoramic vista of the whole capital.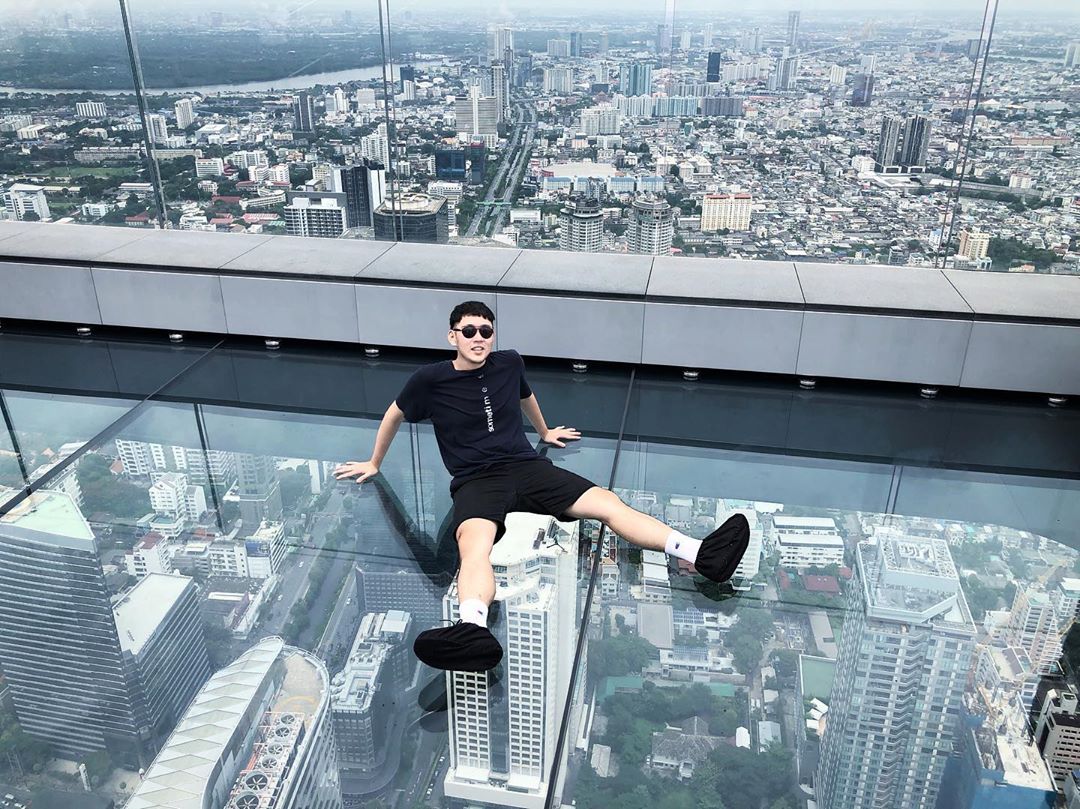 Located in Ratchaburi, Damnoen Saduak Floating Market is one of the most talked-about floating markets across the country. The floating market has remained the same for over a century as a bustling hub for traders and big foodies.
Being listed as one of the 5 best floating markets in Thailand, Damnoen Saduak Floating Market is at its best early in the morning since you can get rid of the heat and observe the liveliest scene.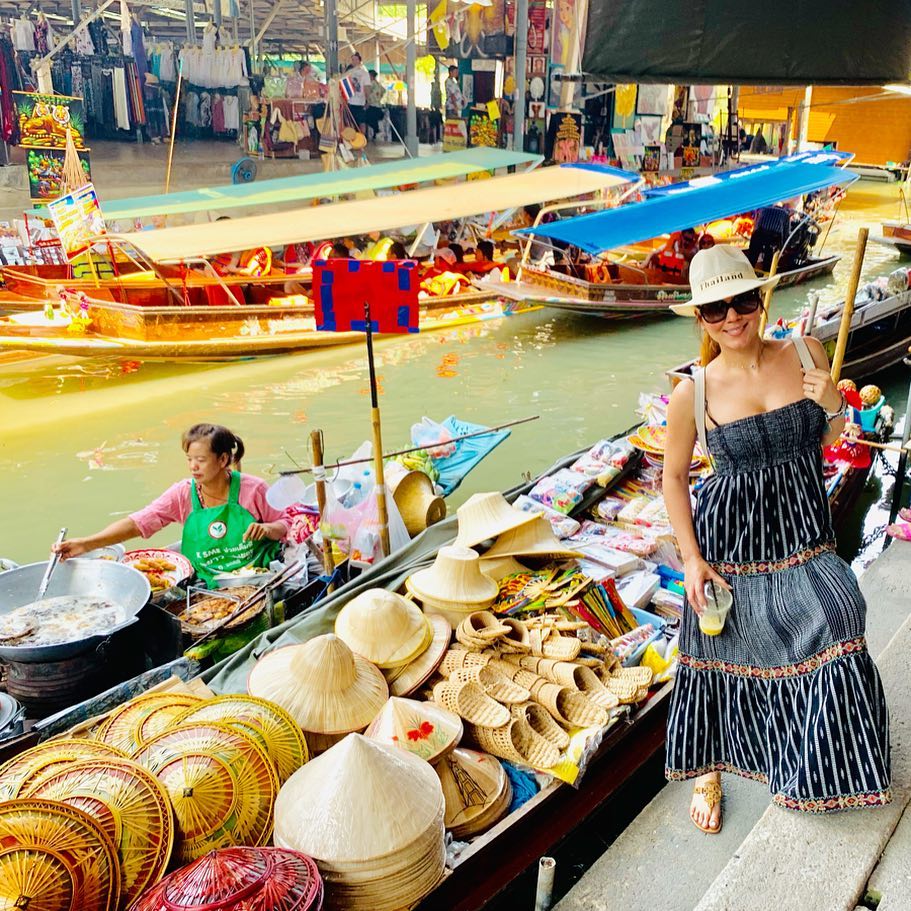 A lesser-known gem located 90 minutes by bus from Bangkok is Amphawa Floating Market. The site is a part of Samut Songkhram stretching 50 kilometers in length in the shape of a canal.
The whole attraction is filled with boats where you can fill your tummy with grilled seafood, fresh tropical fruits, sweets and a lot more. The market is open from 9 AM to 9 PM during the three weekend days.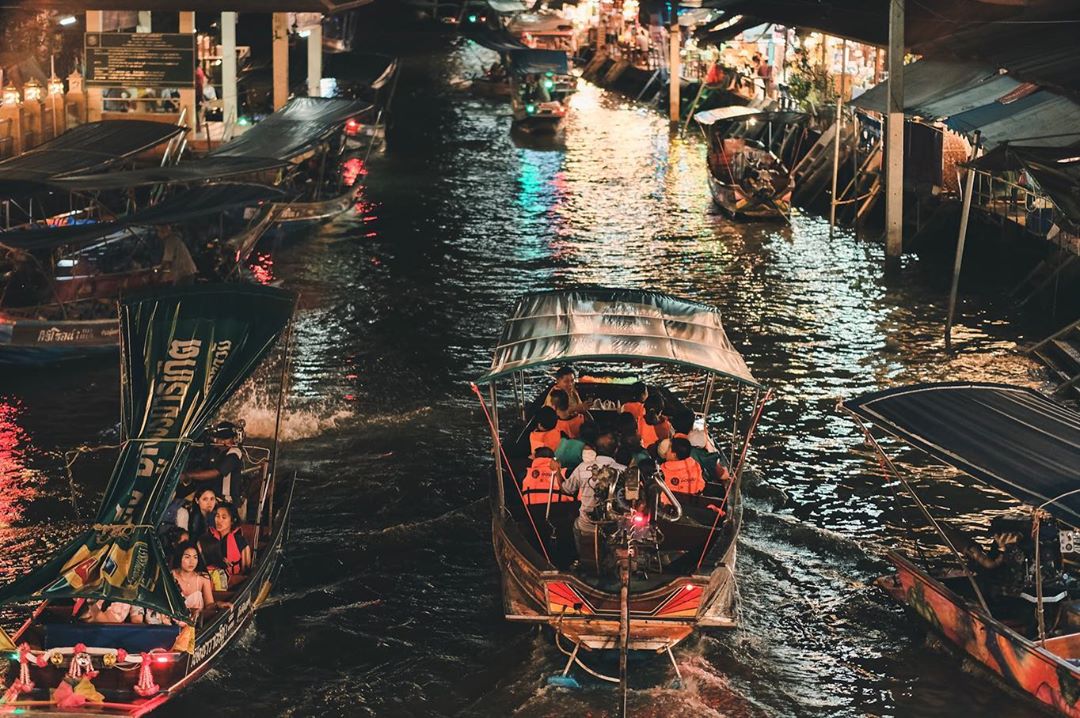 The long-lost capital of was once destroyed by the Burmese in the 18th century and left stranded with mystical legends and stories. Located 85 kilometers towards Northern Bangkok, Ayutthaya can be reached by taxis, trains, buses, and minivans.
This 700-year-old ancient capital mesmerize history-gurus with the splendid architecture and plays its part as a gateway to the Thai spiritual life.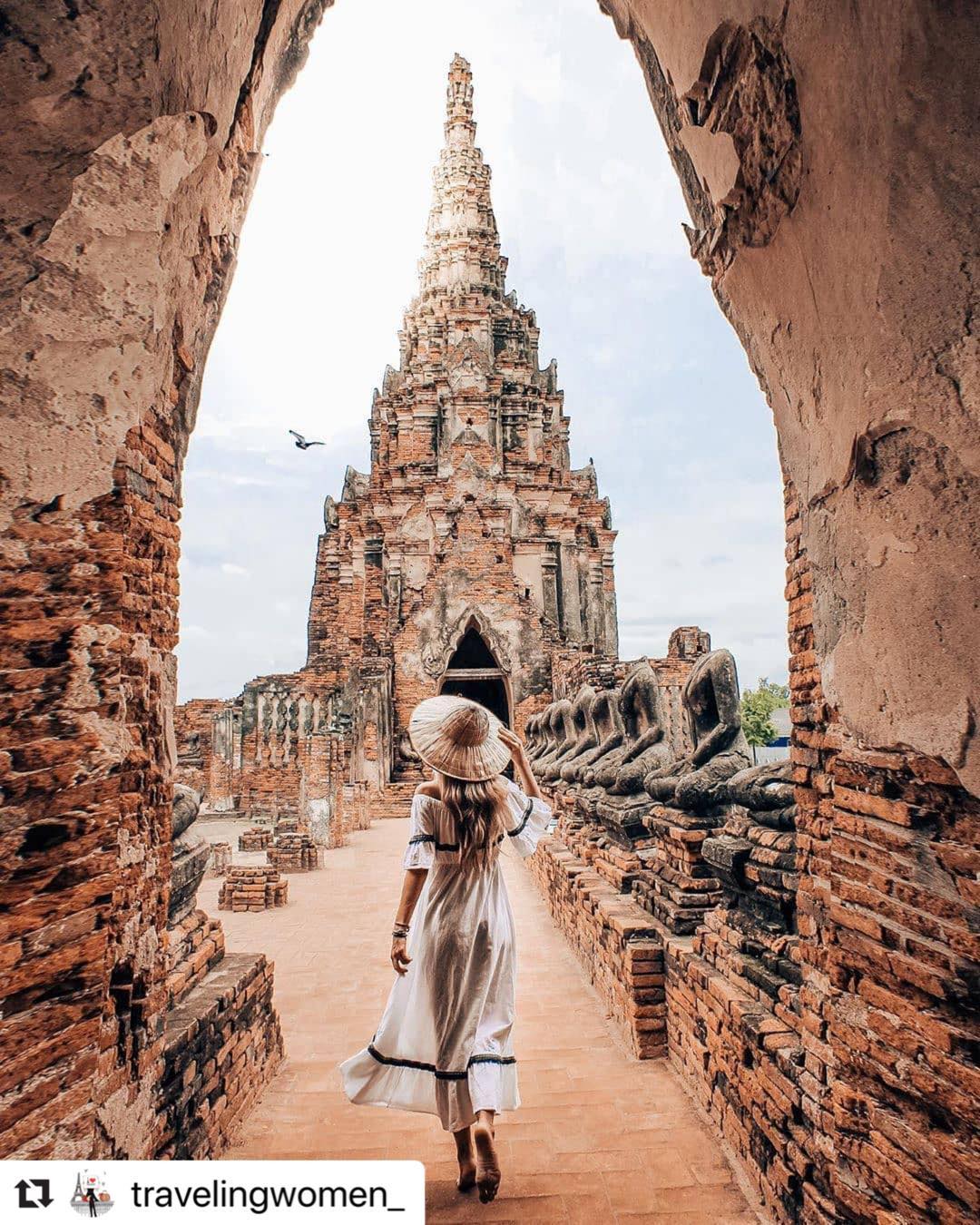 Chiangmai
Pictured as the rose in the Northern face of Thailand, Chiangmai is a reputed mountainous locality situated 800 kilometers away from Bangkok to the North.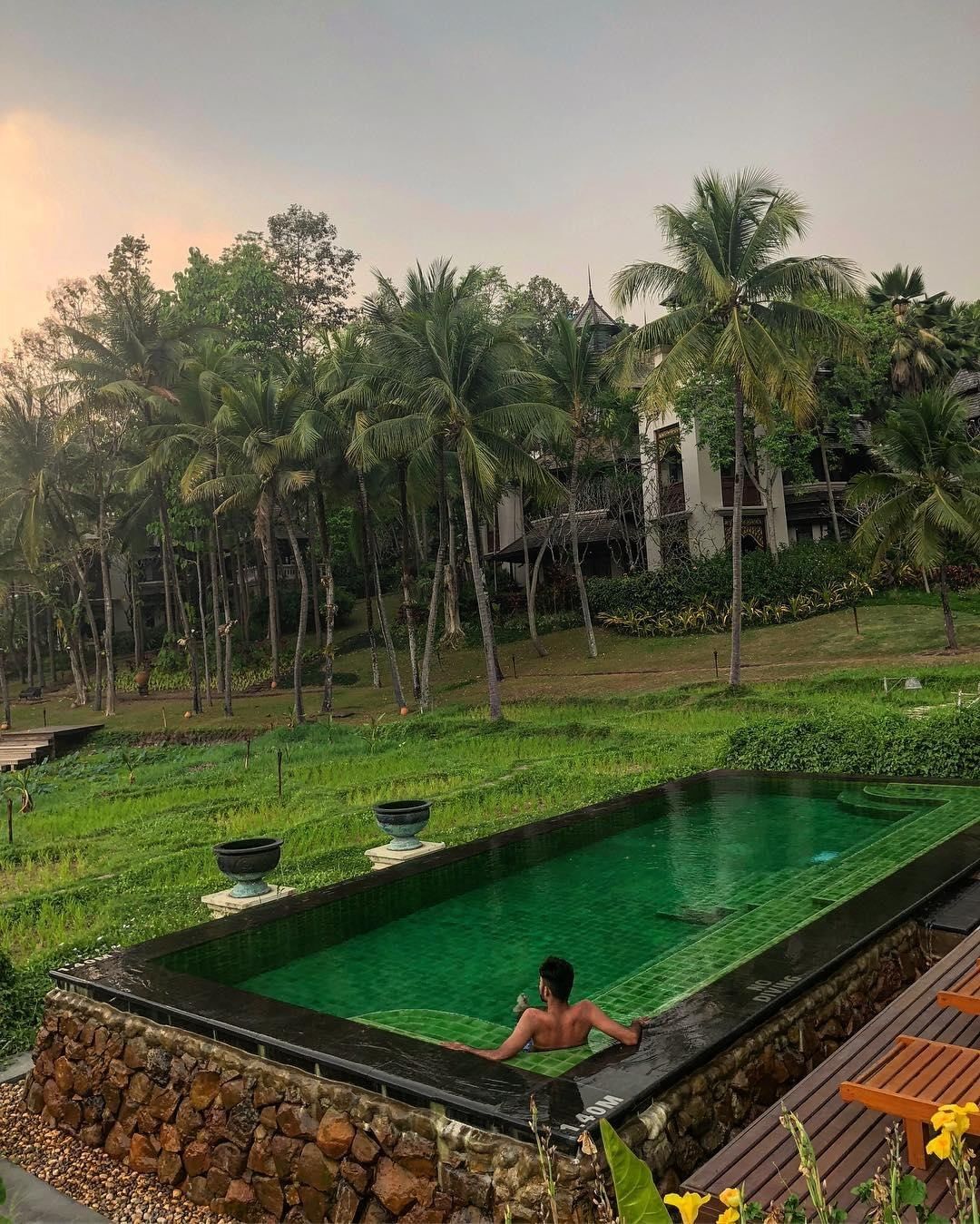 Doi Suthep
Your travel to Chiangmai wouldn't be complete without a visit to Doi Suthep Hill.
Doi Suthep is believed to be a holy shrine which bears a great meaning in the heart of the local Buddhists and interesting history of the ancient mighty Lanna kingdom.
The Wat Phrathat Pagoda on the top of the Doi Suthep Hill is a popular religious tourist attraction in Chiangmai. In addition, Doi Suthep is also home to the significant summer palace hosted by the Thai royal family.
The historical Chiangmai Old City is finely preserved with the lengthy tights avenues, the long-established pagodas, the antique stores as well as the vintage moss-filled walls.
Don't forget to pass through the three iconic ancient Buddhist temples Wat Chedi Luang, Wat Phra Singh, and Wat Phan Tao when in Chiangmai. Each of them holds in itself a unique architecture and the fascinating historical stories.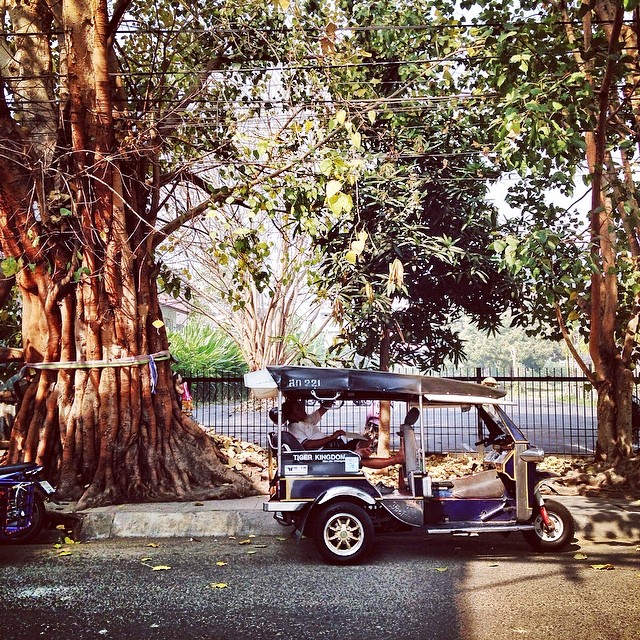 The Padauung Village is located nearby the Chiang Dao Cave, where the Karen long-neck tribal minority has been settling down for centuries.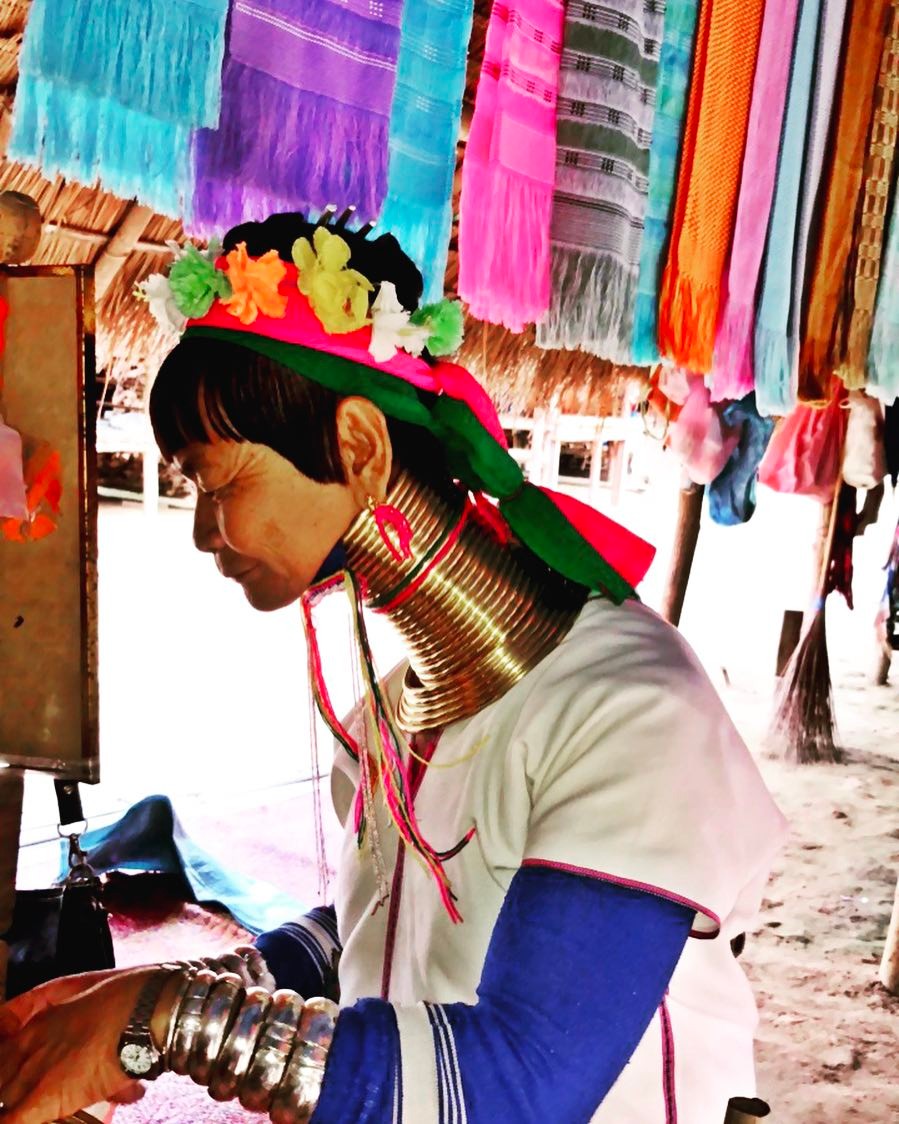 The site is famous for the long-neck Karen ladies whose traditional is to put on numerous necklaces since the age of 5 till the rest of their life. Another necklace is put on when another year passes by.
Padaung Village is where you can explore the ancient houses and learn more about the exceptional ethnic culture of the Karen people.
Huahin
If you are not a history-guru or culture-vulture fan, then Hua Hin in the Southern face of Thailand would definitely live up your Thailand travel.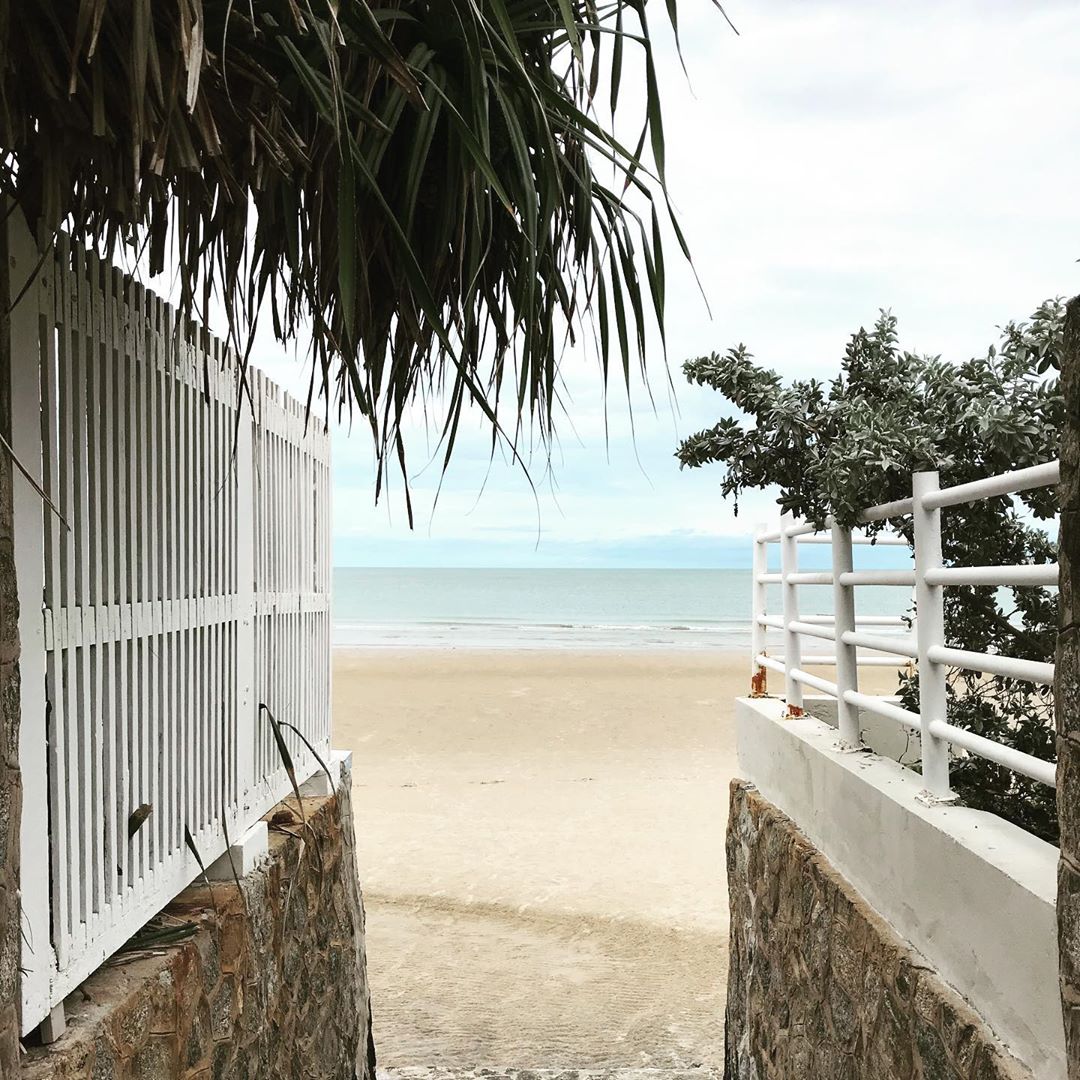 The Venezia Hua Hin
The first destination you should not miss when in Huahin is Venezia, a shopping village simulated the famous Italian Venice.
Venezia houses 316 indoor and outdoor boutiques. Other than these, you can drop by the mini zoo, 3D museum, merry-go-round and more.
The most exciting experience in the Venezia should be a boating along the hand-made dug-out canal. This activity brings the sensational Venice closer to your setting.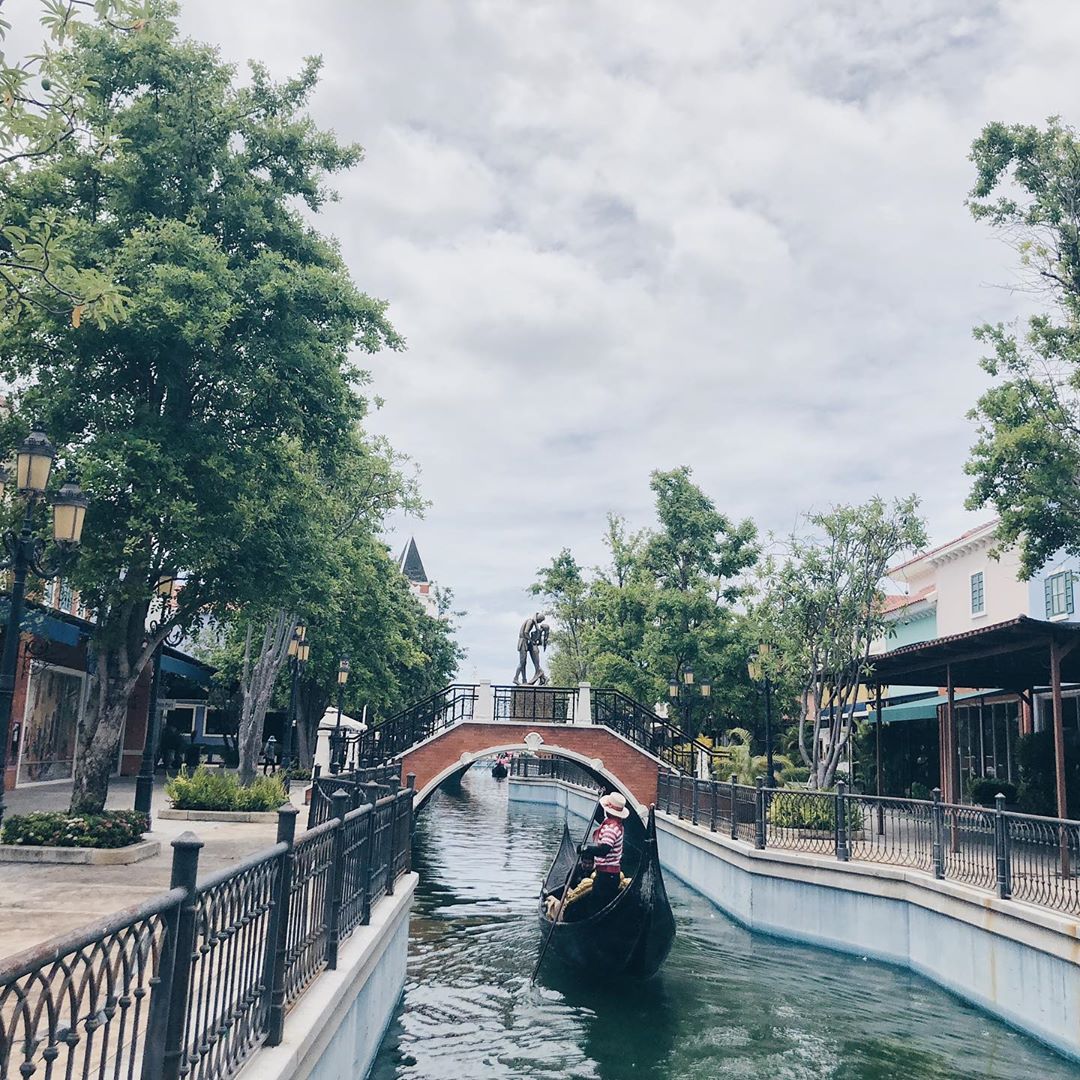 Plearnwan Vintage Village
Plearnwan is another notable shopping village in Hua Hin. The village of Plearnwan was built following the mid-century architectural schooling.
Plearnwan is where you can shop around in a vivid history museum with an archive of street vendors, barber shops, photography studio, souvenirs boutiques and a lot more.
Santorini Park
This is a shopping – entertainment complex replicating the incredible Santorini, Greece divided into 4 main areas.
If you're a dedicated Instagram fan, it just takes you a snap of a finger to recognize this sensational spot taking social media by storm for the past few years.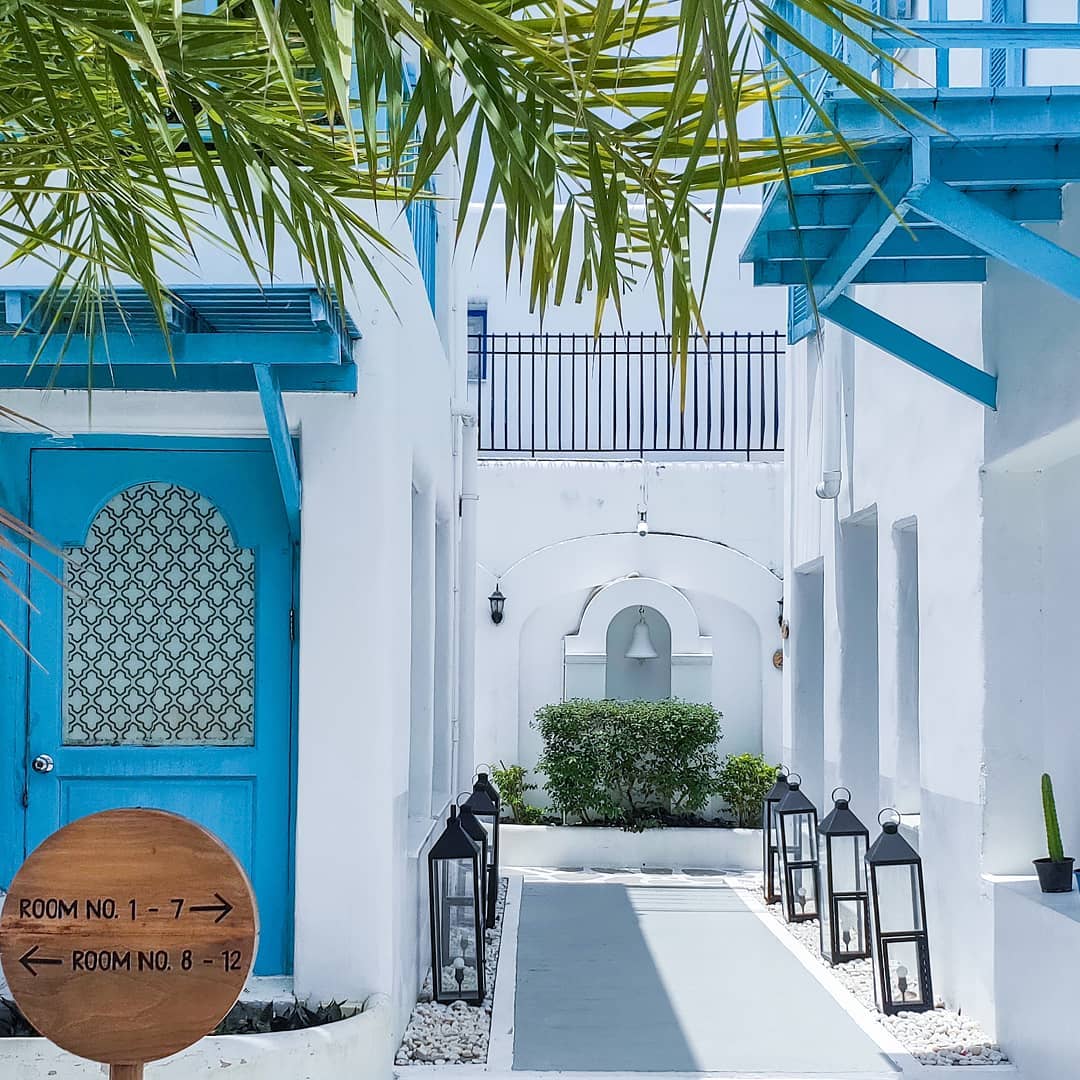 Swiss Sheep Farm
This Europa-influenced sheep farm is located not too far from Santorini Park. Swiss Sheep Farm allows you to hang out with the chubby sheep and wow your Instagram followers with tons of stunning photos.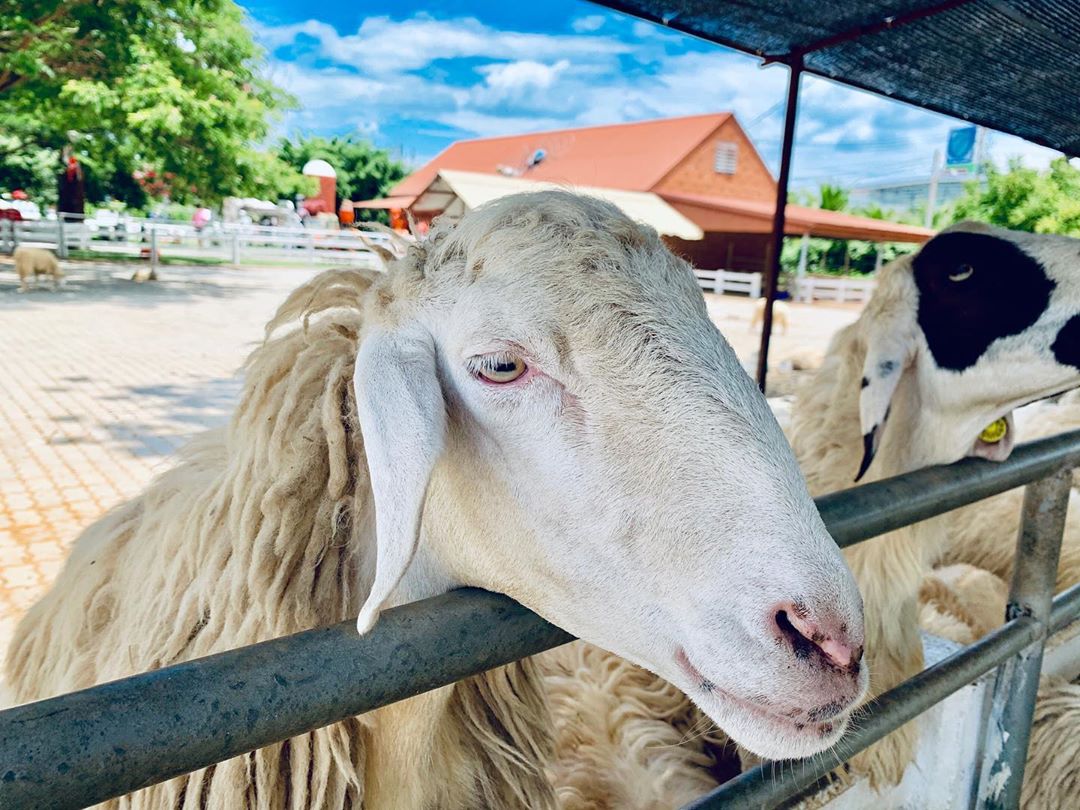 Chiang Rai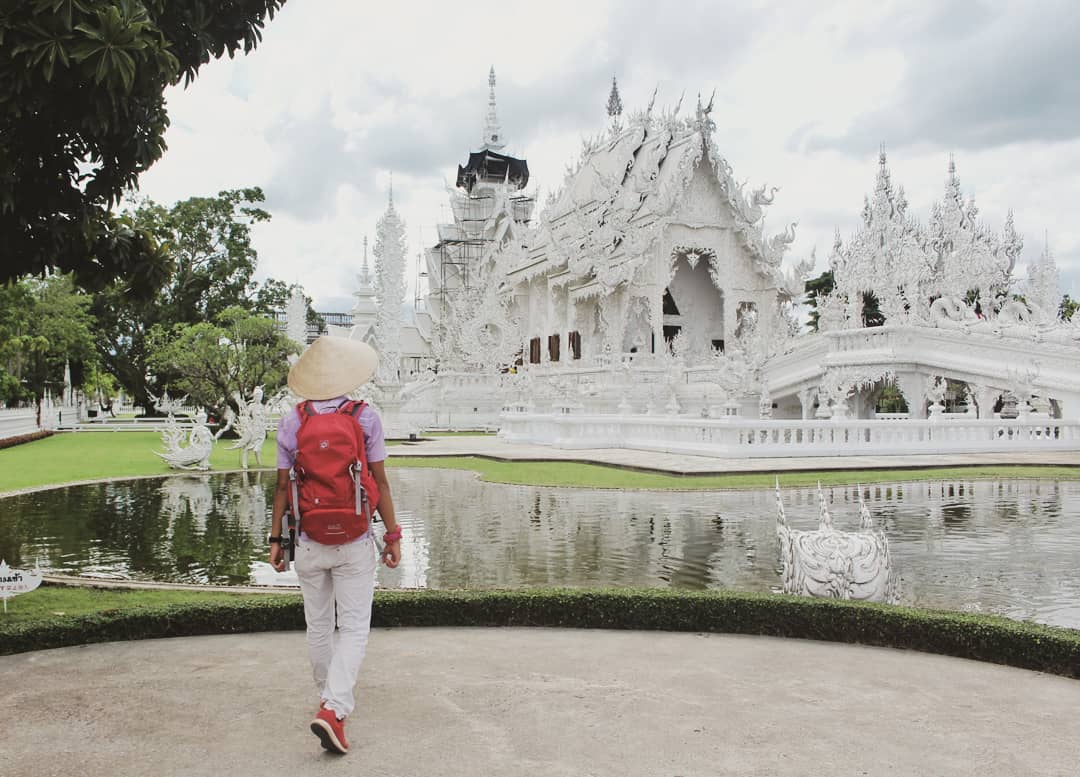 Chiangrai is sometimes left behind since travelers seem to prioritize Bangkok or Chiangmai way much more. However, it's indeed real heaven on Earth for the oldie travelers to enjoy their utmost tranquility.
This town is filled with multiple holy shrines, artful buildings as well as a wide diversity of food shows and musical performances for artistic souls.
Clock Tower, Wat Rong Khun, Baan Dam Museum, night market and the Saturday night walking street are the best attractions that gradually bring reputation to Chiangrai.
Krabi
If you prefer a tranquil place with a stunning landscape for a great escape with your family, then Krabi should be the one you may head to.
Krabi houses multiple offshore bays and islands, where you can enjoy your beach vacation in Thailand to the fullest with various thrilling adventurous games, such as kayaking, scuba diving, trekking, and hiking.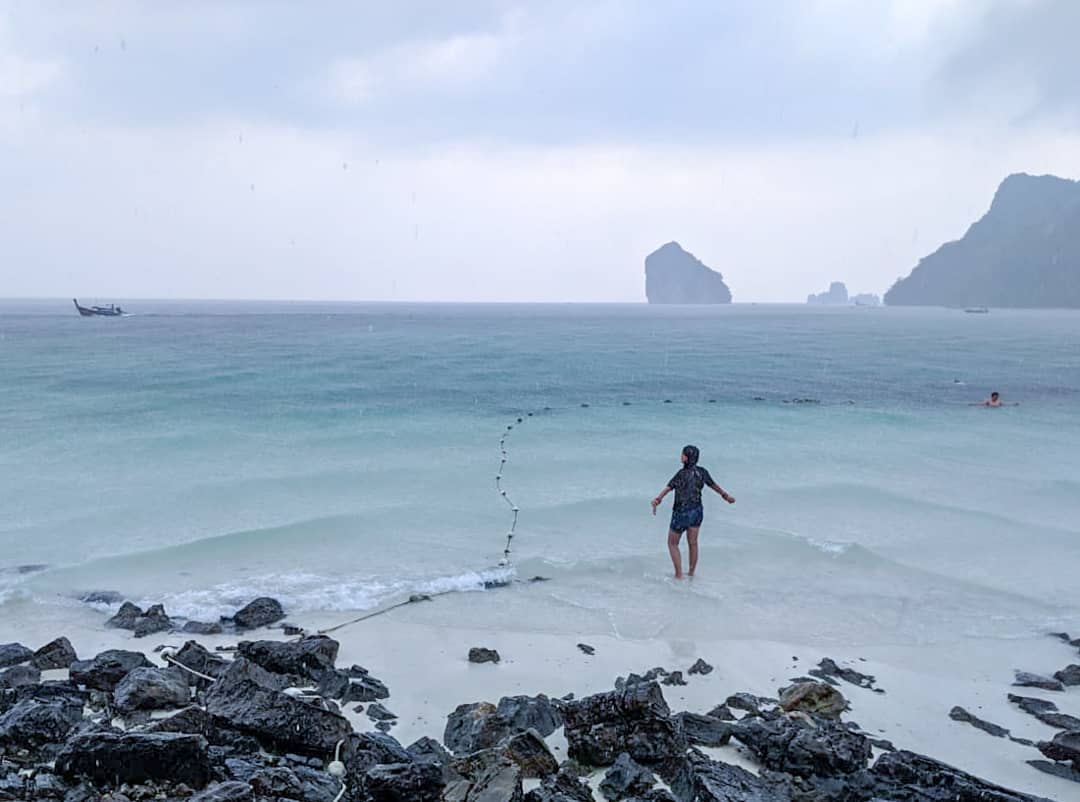 Top things to do in Thailand
It would be a huge mistake if you tend to skip cruising along the Chao Phraya River while enjoying dinner. Is there any better way than throwing a flavorful feast while chit-chatting with your significant other?
Thailand by night with the dazzling view on the two banks will surely bring you a long-lasting memory to take back home.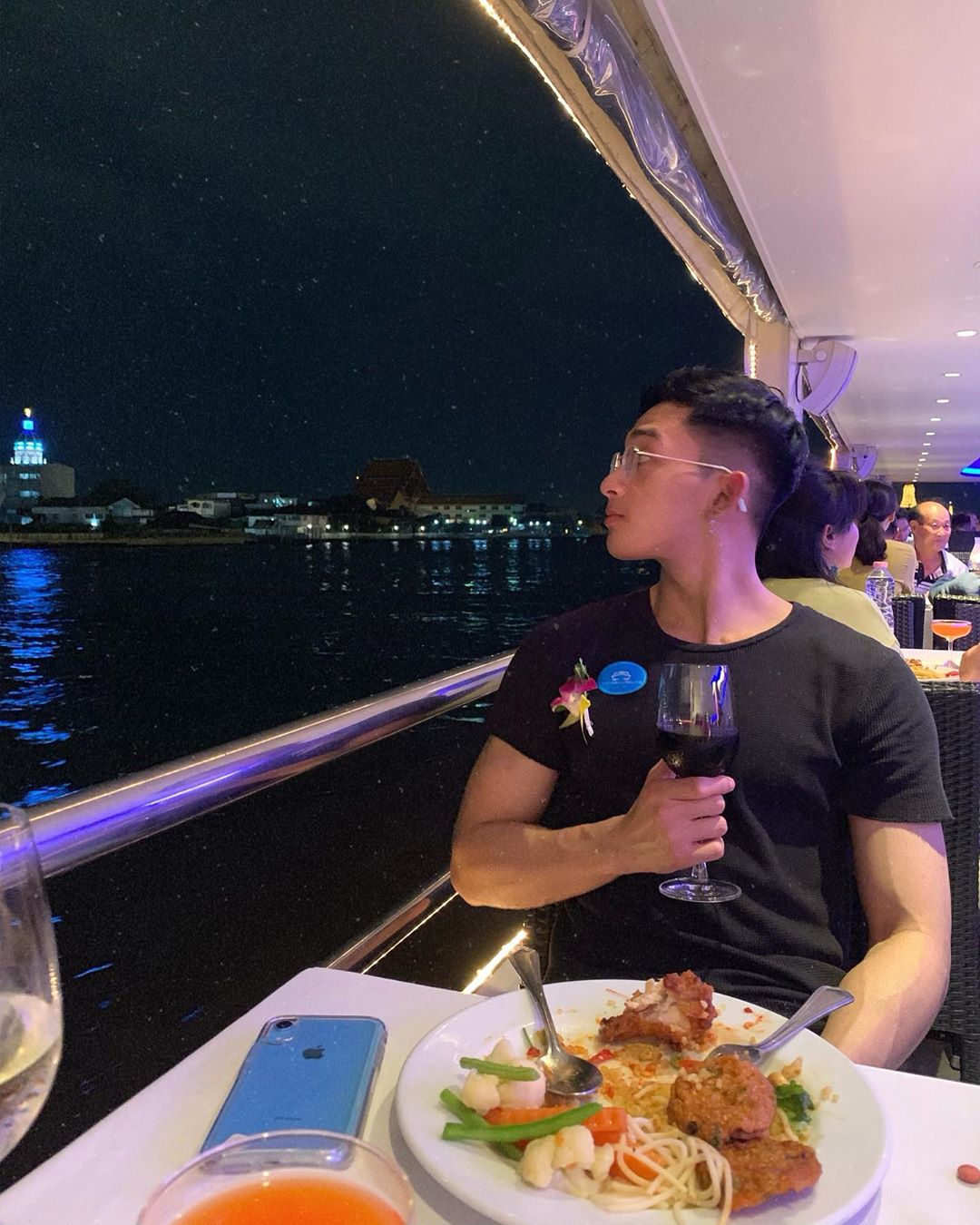 Songkran Festival
Being one of the most talked-about festivals in Thailand, the Songkran Festival is known to be the traditional event welcoming the lunar new year of Thai people.
Talking about Songkran, no one can stay away from the notorious image of a lively and hectic water fight of the crowds. Such tactic is believed to bring joy and luck to those who get drenched. Songkran Festival takes place on the 13th of April each year and lasts for 3 to 5 days.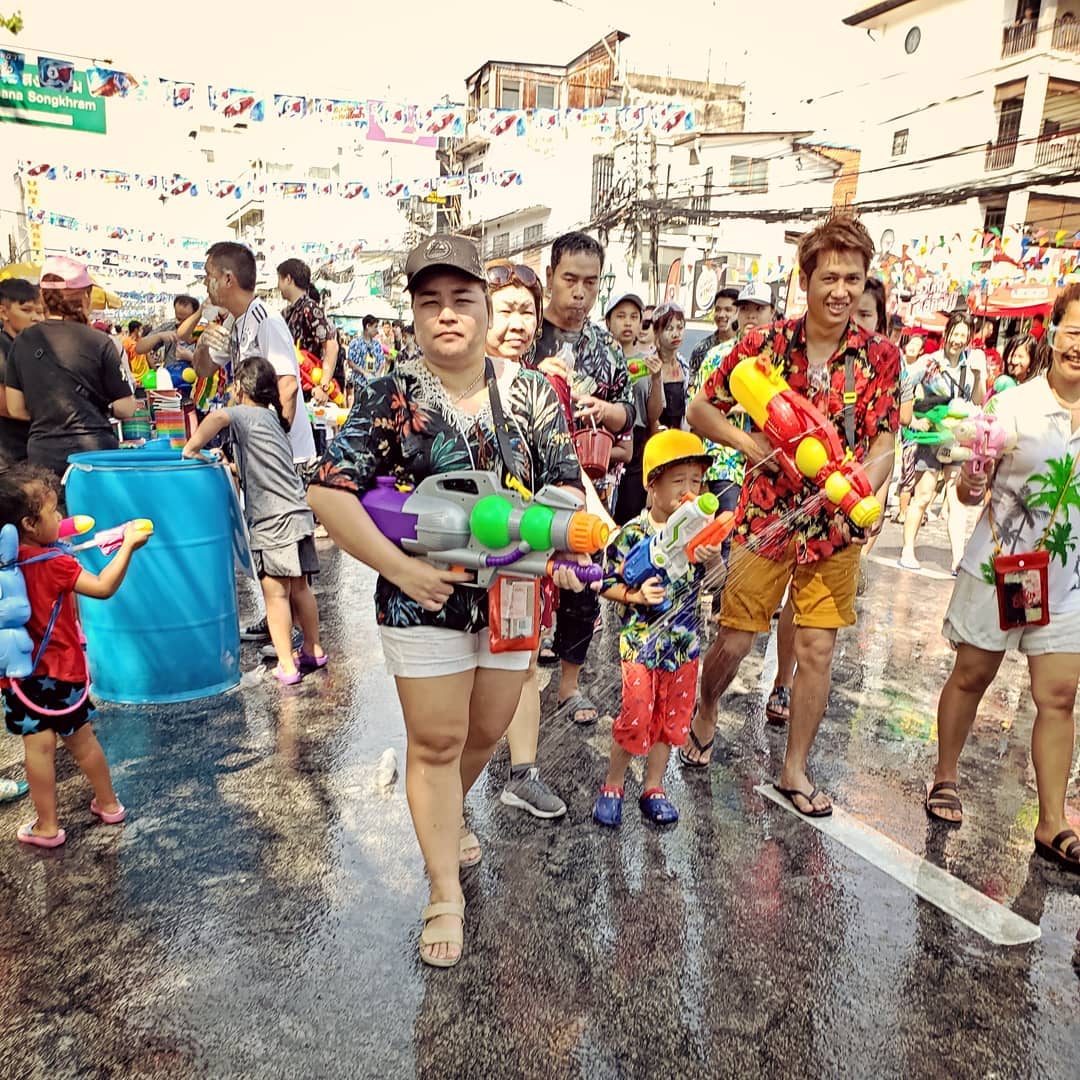 Lantern festival in Chiang Mai
If Songkran takes you to an utmost excitement and laughter, the lantern festival is indeed decent tranquility with silence and prayers.
Every November, the Loi Krathong and Yee Peng lantern events light up the darkest nights of Chiangmai with thousands of white lanterns gradually flow into the sky.
The two festivals are celebrated only 2 days apart. Hence, don't miss any of these if your trip to Thailand is set for the end of the year.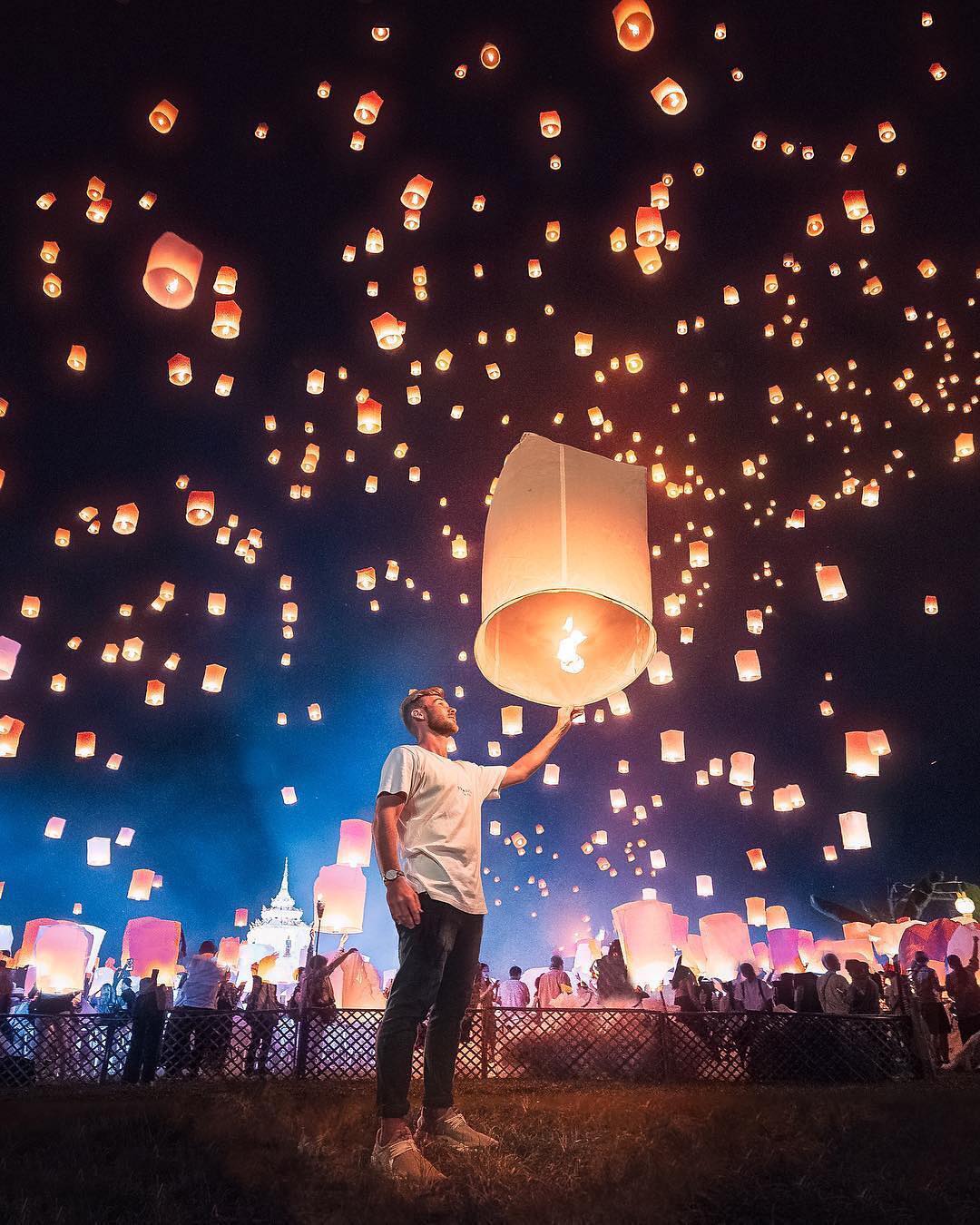 Indulging in the sensation shows
Muay Thai Live: The Legend Lives in Bangkok
Muay Thai Live Show illustrates the history and development of Thai traditional martial art. This fierce show delivers the arousing boxing fights, the elegant yet solid martial movements of the body, the impressive sword fight and the flashy acrobatic performances.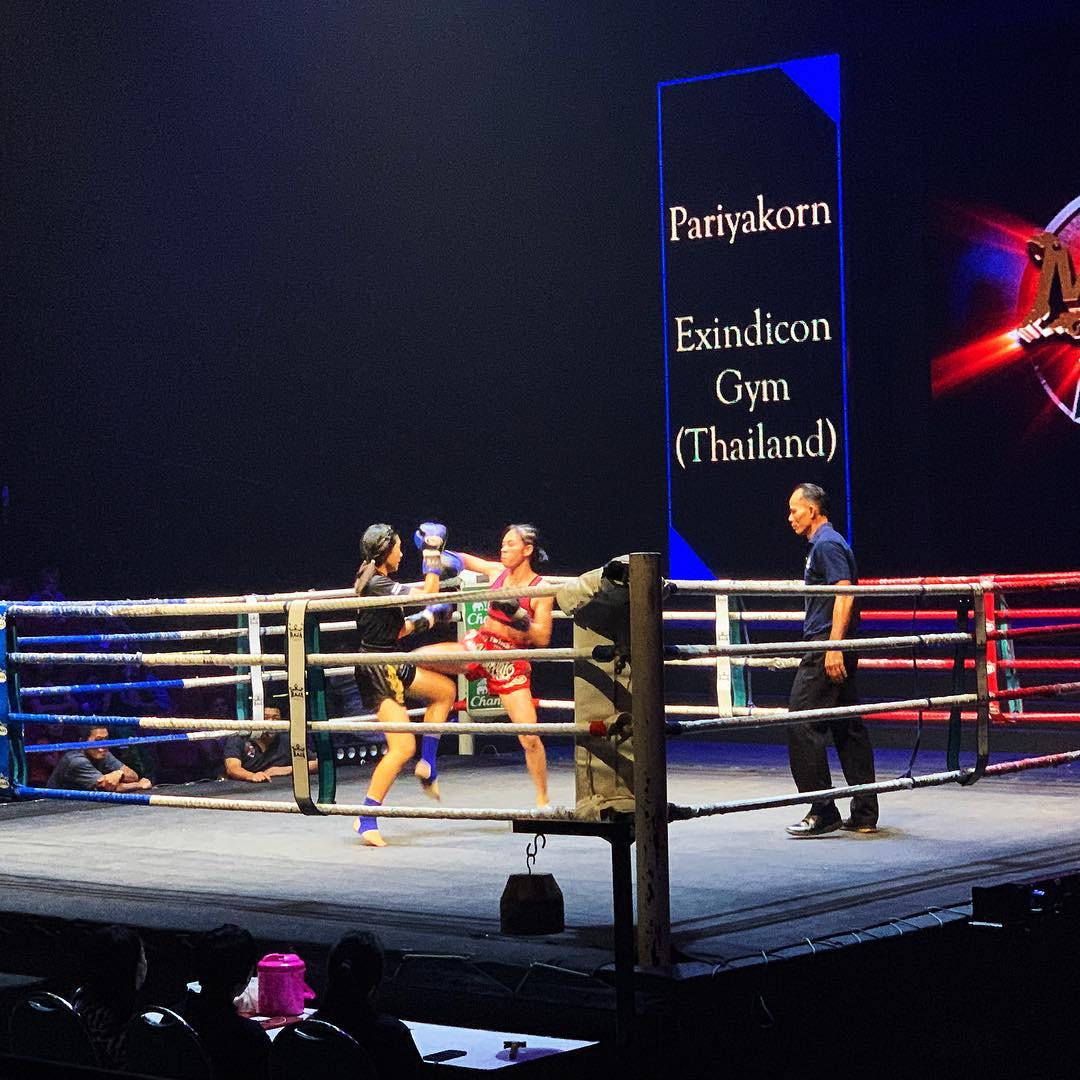 Calypso Cabaret Show in Bangkok
Calypso Cabaret brings you a colorful stage where the Kinaree dance takes over the scene. The show is dazzlingly delivered by the most talented and prettiest ladies in Bangkok.
Calypso Cabaret is a 25-year-old performance brought to you by the attractive transgenders with a view to paying honor to the diversity and the compassion of mankind.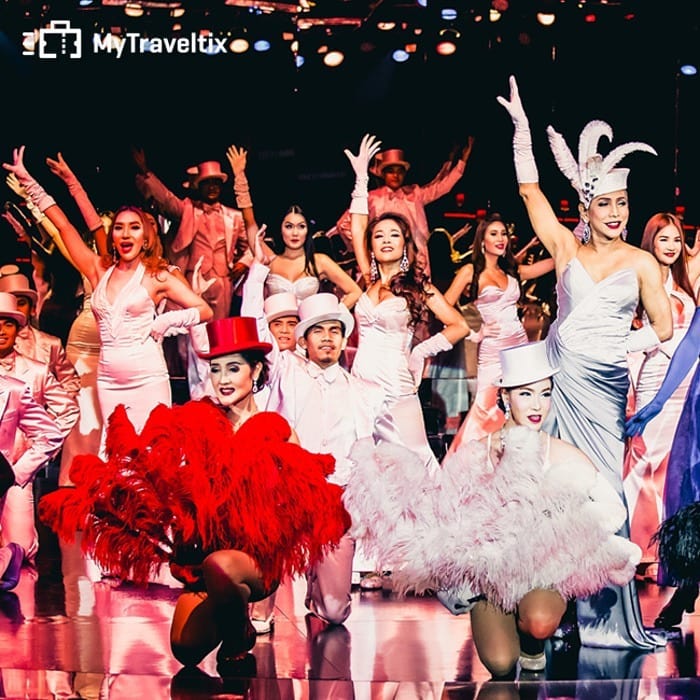 The impressive development throughout 700 years of the Thai history mesmerize the audiences at Siam Niramit Bangkok Show with the world-class performances within 90 minute.
Siam Niramit Bangkok Show will take you back to the glorious "land of smiles" from the golden age of the Siamese Kingdom to various regions, culture, literature, and beliefs of the Thai people.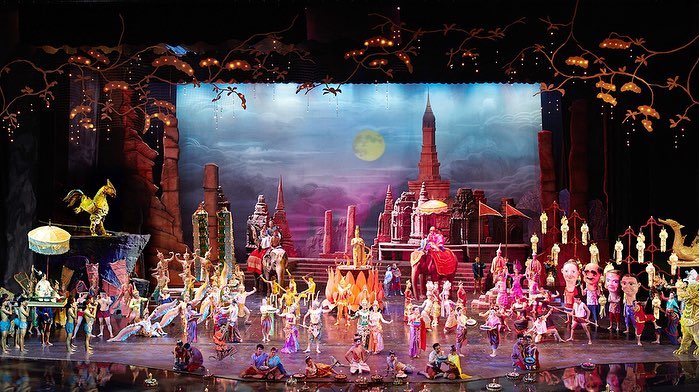 Talking about the best shows in Thailand, Tiffany Show in Pattaya cannot be left behind. The show is a flashy performance where the transgenders showcase their stunning outfits and dance moves backed by the lively music.
Tiffany Show in Pattaya is proudly ranked 4th out of the best must-see shows worldwide by TravelCom Magazine.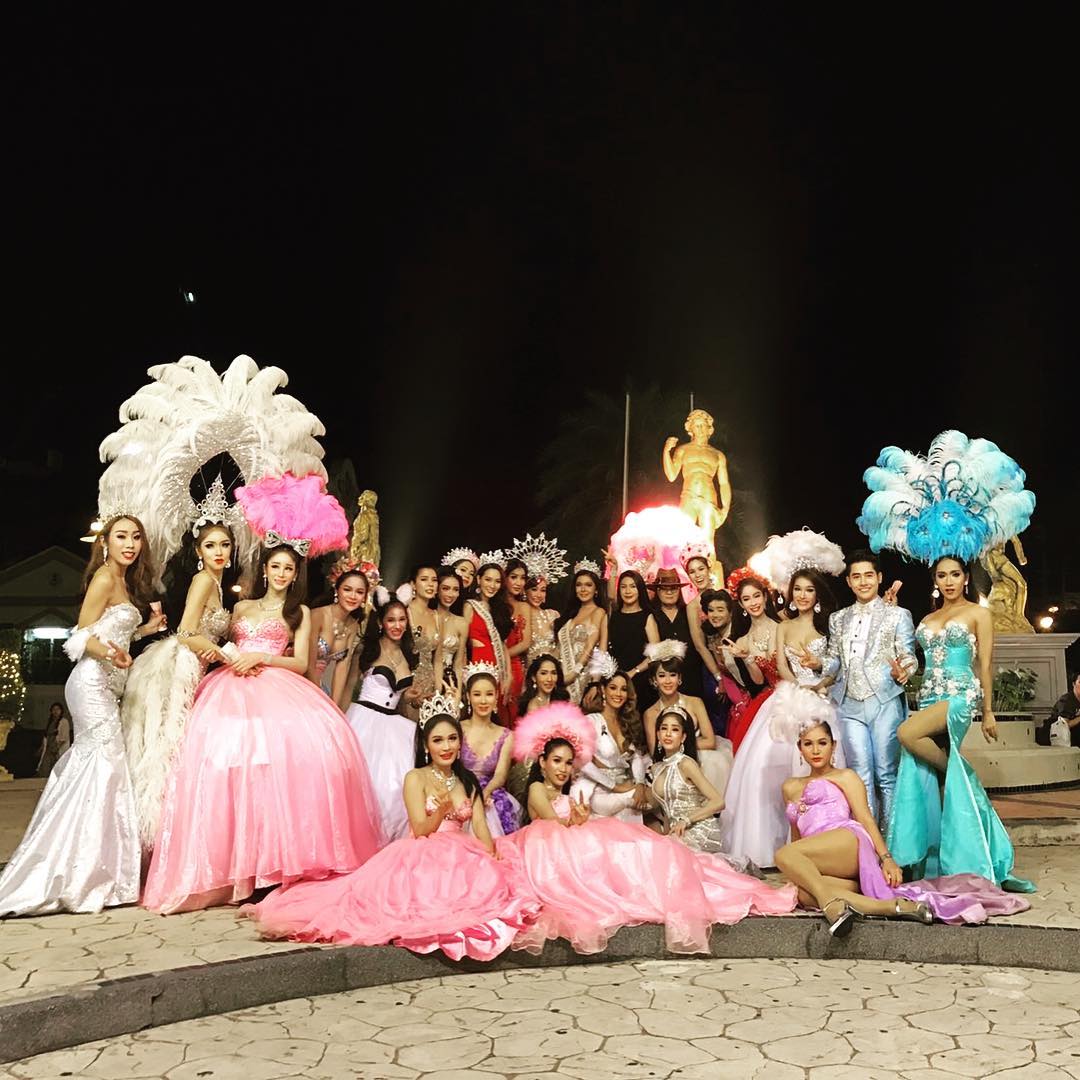 In addition to Tiffany, Pattaya gave birth to another sensation show known as Alcazar. The show combines glorious outfits, superb acts, and lively performances to deliver the brilliant dances worldwide to your eyesight.
The key factor that brings reputation to Alcazar is the fascinating performances of the ladyboys dressed as beautiful female performers. Get ready to be amazed at the colorful attire and lissom movements!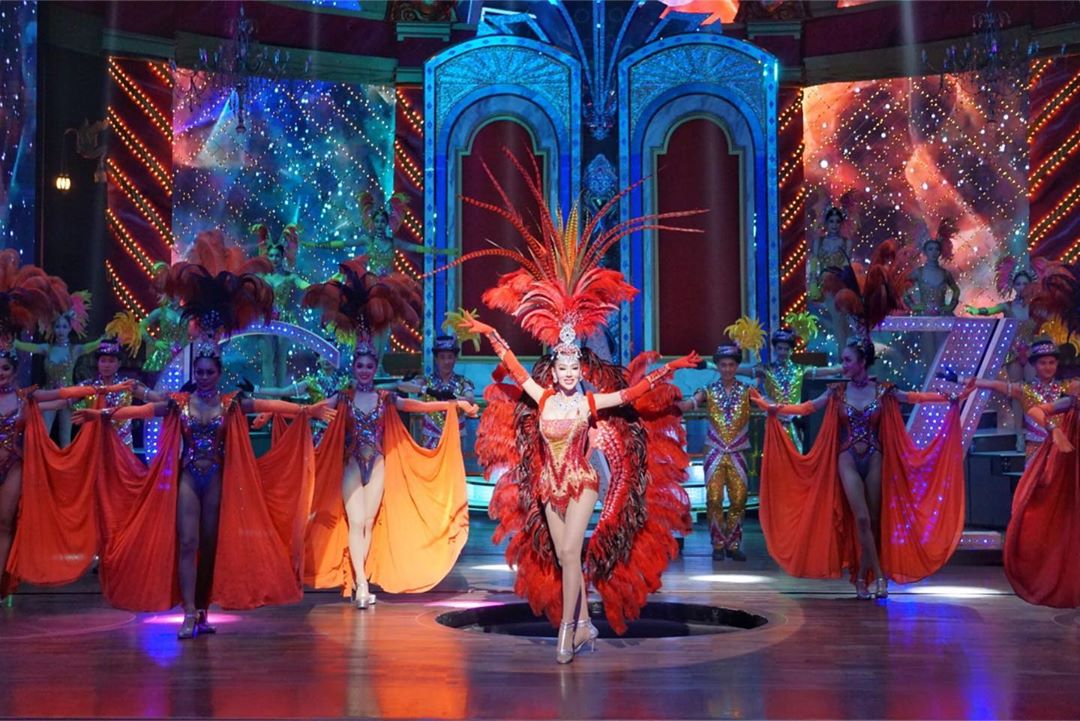 5 most emerald beaches in Thailand
Kata, Phuket
The beach comprises of Kata and Kata Noi. This area is more spacious and has been on the top list of the passionate wave riders. People regard Kata as favorite surfing site in Phuket, especially from May to November when the waves come.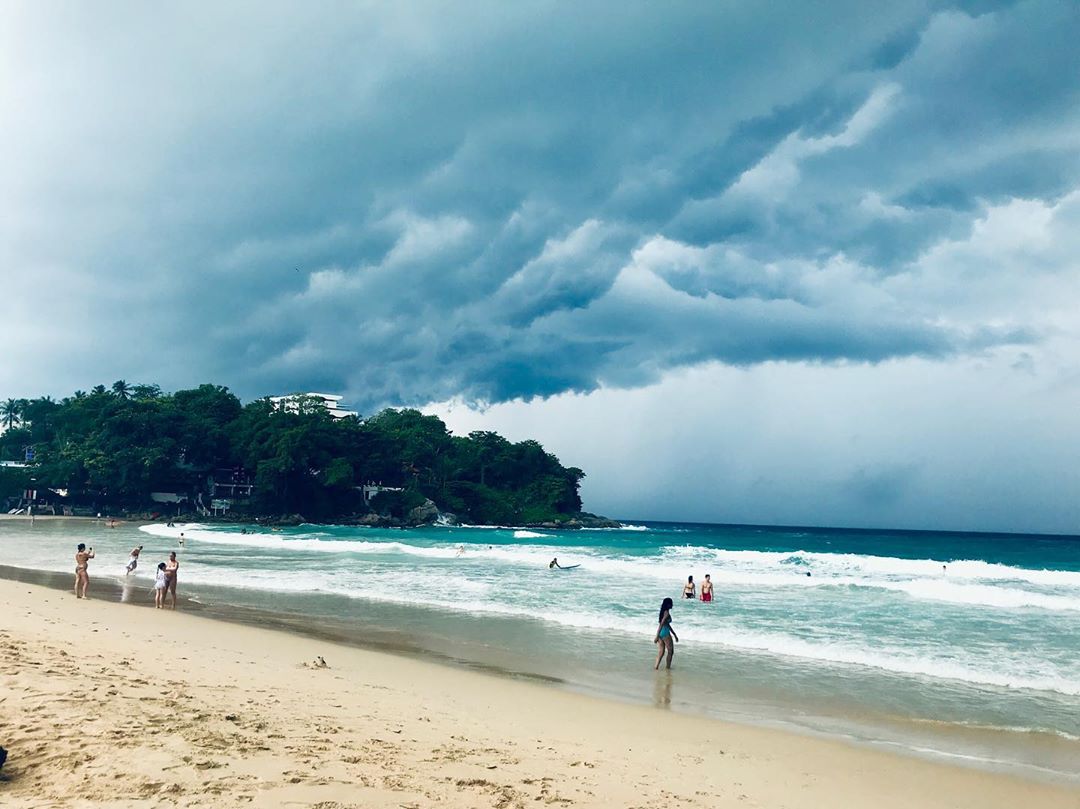 Meanwhile, Kata Noi is where you should head for when finding peace of mind. Kata Noi is indeed more serene, where most of the resorts are located in between the seafood restaurants along the coastline.
Raily, Krabi
Krabi is highly reputed with its glamorous Railay, one of the best beaches in town where you can snap some stunning shots to please your Instagram fans.
Raily is notoriously parted with one side calm and one side filled with the fierce waves, where the vertical cliffs cut through the sky.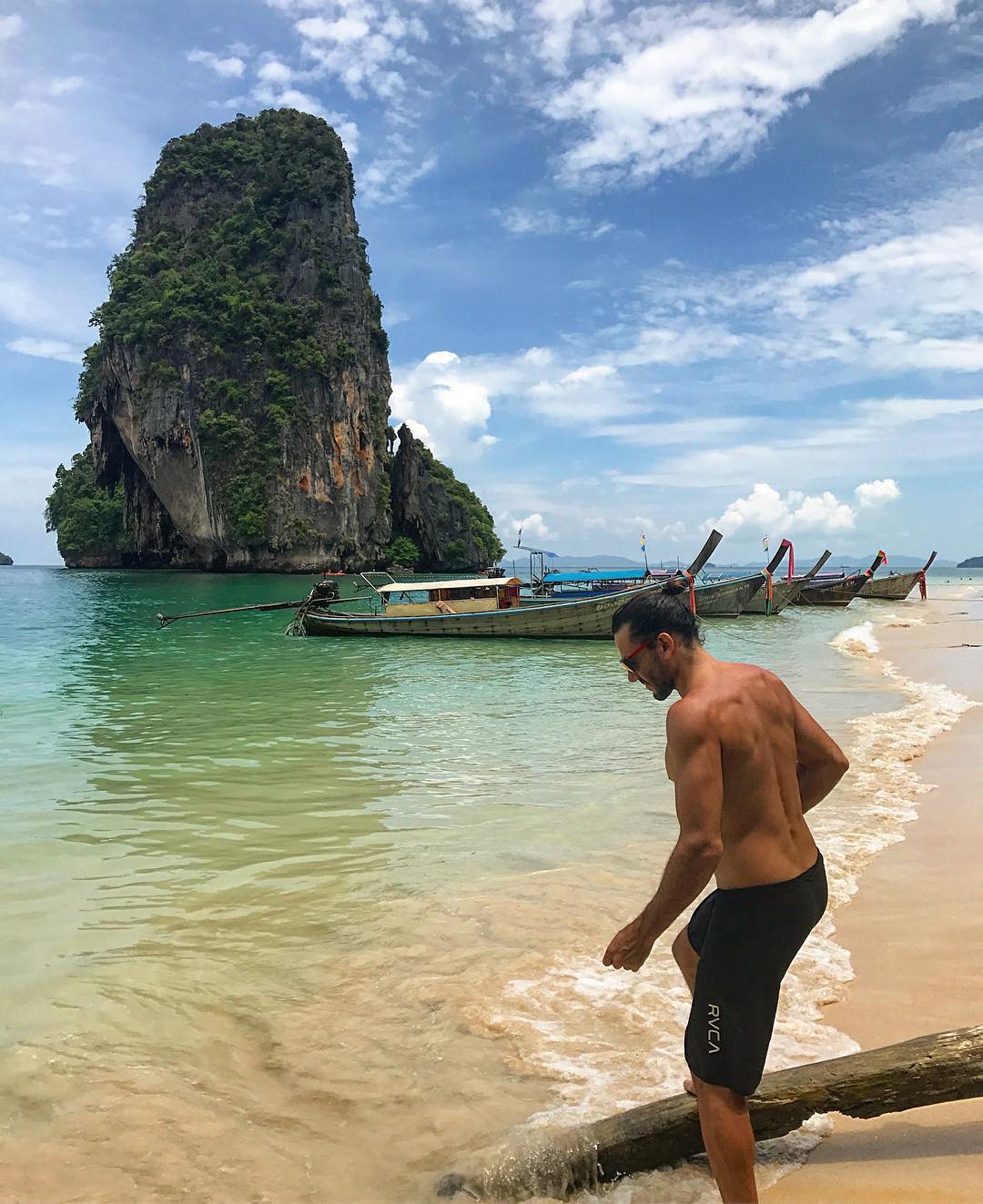 Chaweng Beach, Koh Samui
Chaweng Beach in Eastern Koh Samui should be on your bucket list with their hectic and lively vibe. You can find a wide range of accommodations, bars, and restaurants of all kinds such as McDonald's, Tropical Murphy, and Green Mango when in Chaweng Beach.
Buffalo Bay, Koh Phayam
Koh Phayam with their captivating Buffalo Bay is situated nearby Koh Chang, a locality in Ranong Province. This is a newly emerging destination, which means a pristine beauty and serenity of an authentic beachside are still greatly preserved.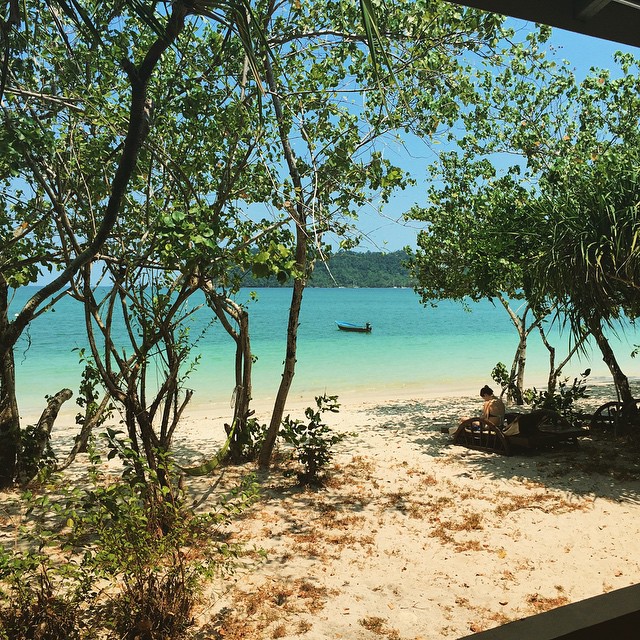 Laem Thong, Koh Phi Phi
Laem Thong is located in Northern Koh Phi Phi. This is an incredible coastal destination for a laid-back leisure holiday with precious tranquility.
The only way to arrive at Laem Thong is by seaway, which takes you to an absolute offshore paradise. Check it out if you seek a good destination to get rid of the hustle and bustle back home.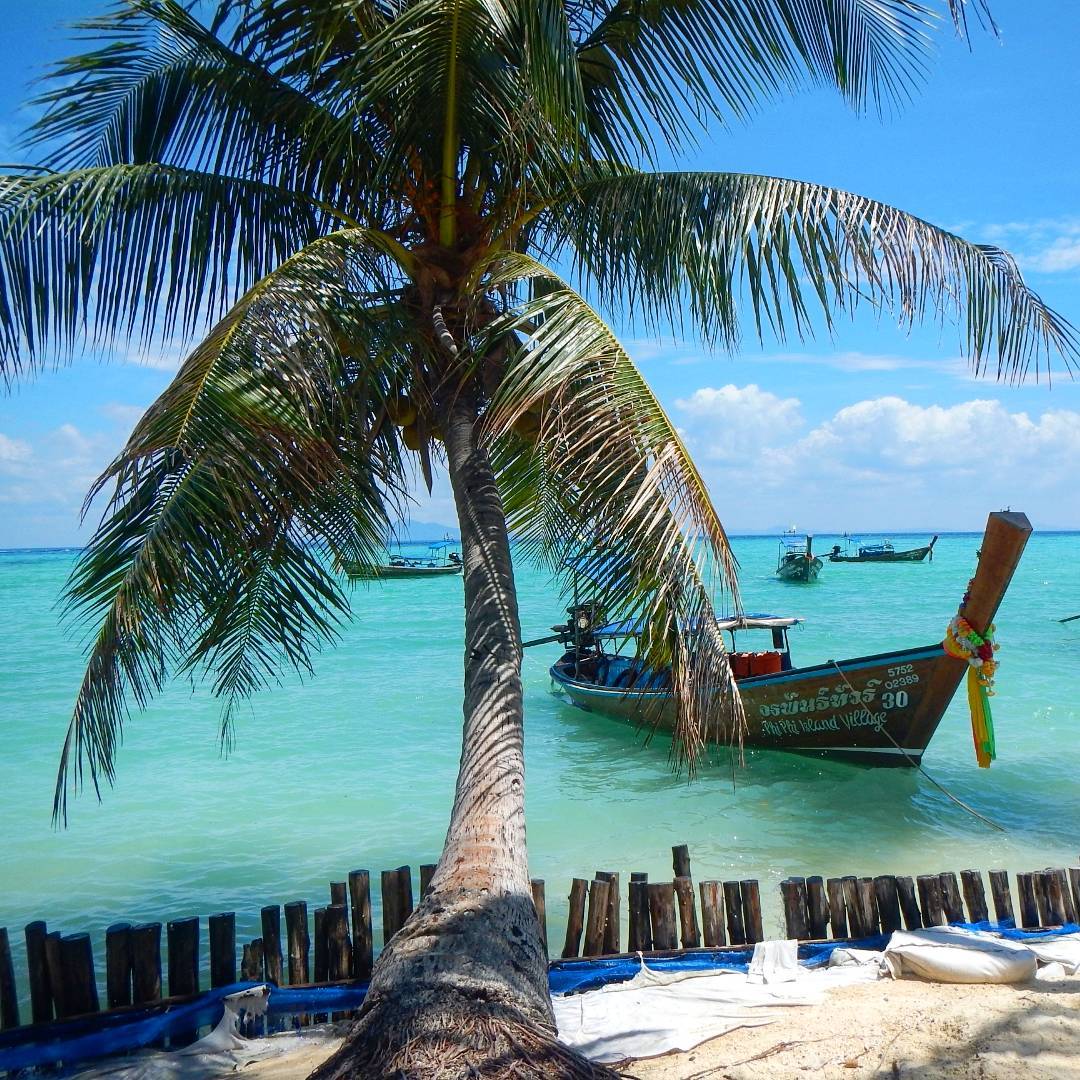 Where to go shopping in Bangkok, Thailand?
The capital city of Bangkok, Thailand is an international trading hub and travel stop-over for visitors worldwide. Therefore, it's not hard to see numerous shopping sites assemble in this gigantic city.
In the section down below, I've listed the most popular shopping sites both travelers on a budget and those seeking a cutting-edge vibe.
3 local-known low-cost shopping sites in Bangkok
Chatuchak weekend market
Chatuchak market is found right next to Chatuchak Park and it's only open during Saturday and Sunday. This has been one of the most sought-after shopping sites that foreign visitors never want to miss since it has a diversity of items, lively and filled with flavorful street foods at the back.
Chatuchak is famous for low-cost fashion items, clothes, and accessories. Other than those, you can find some ornamentals for your house.
Chinatown
This hectic Chinese community is located on Yaowarat and Sampheng Lane streets. You can find multiple gold shops, handicraft boutiques, silk, fashion stores, and Chinese restaurants.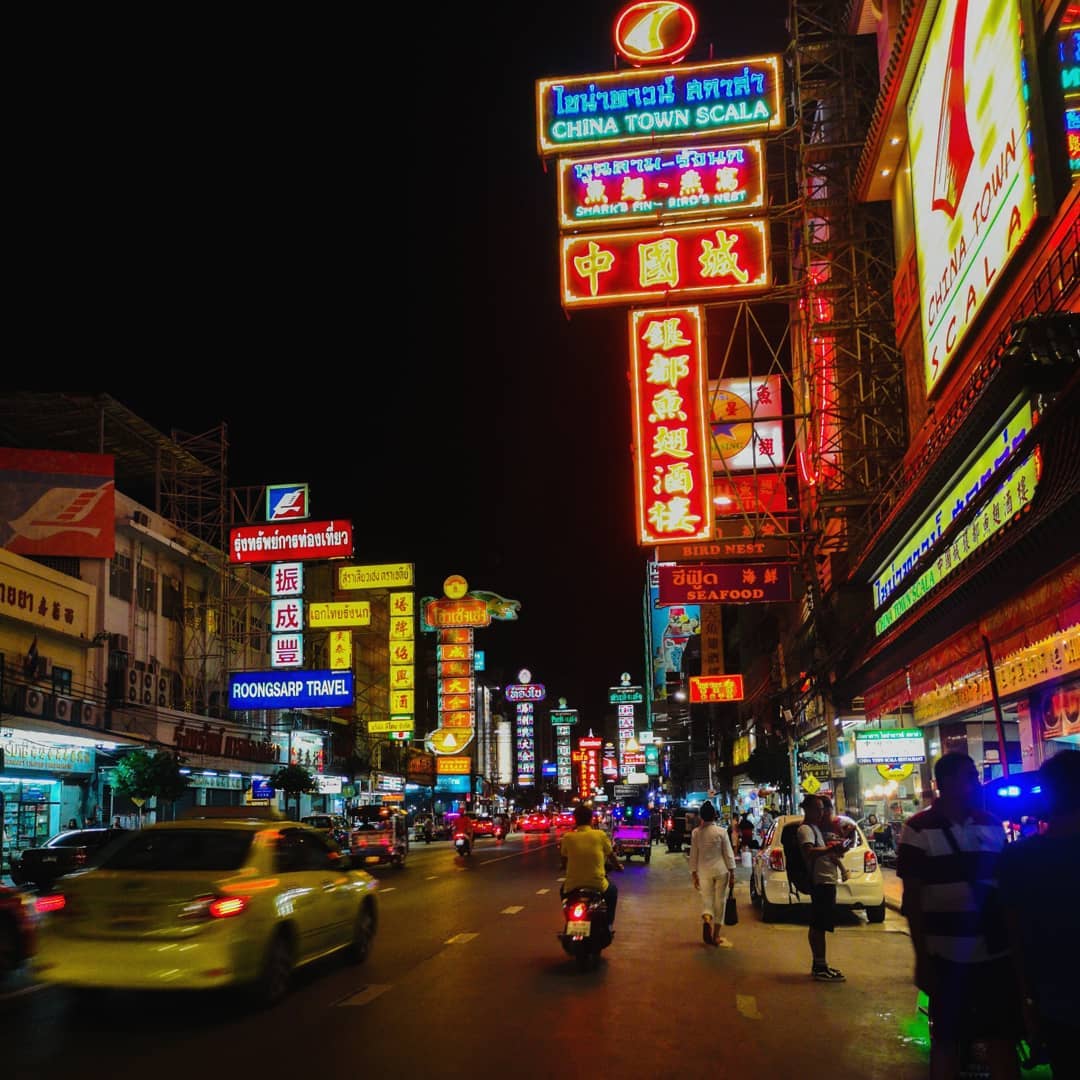 Khao San Road
If you tend to combine your Thailand trip and research on wholesale supplies, then don't hesitate to pass through Khao San Road for a while. This backpacking street is known to be a kingdom of footwear, clothes, and accessories with multiple wholesale stores located in a chain.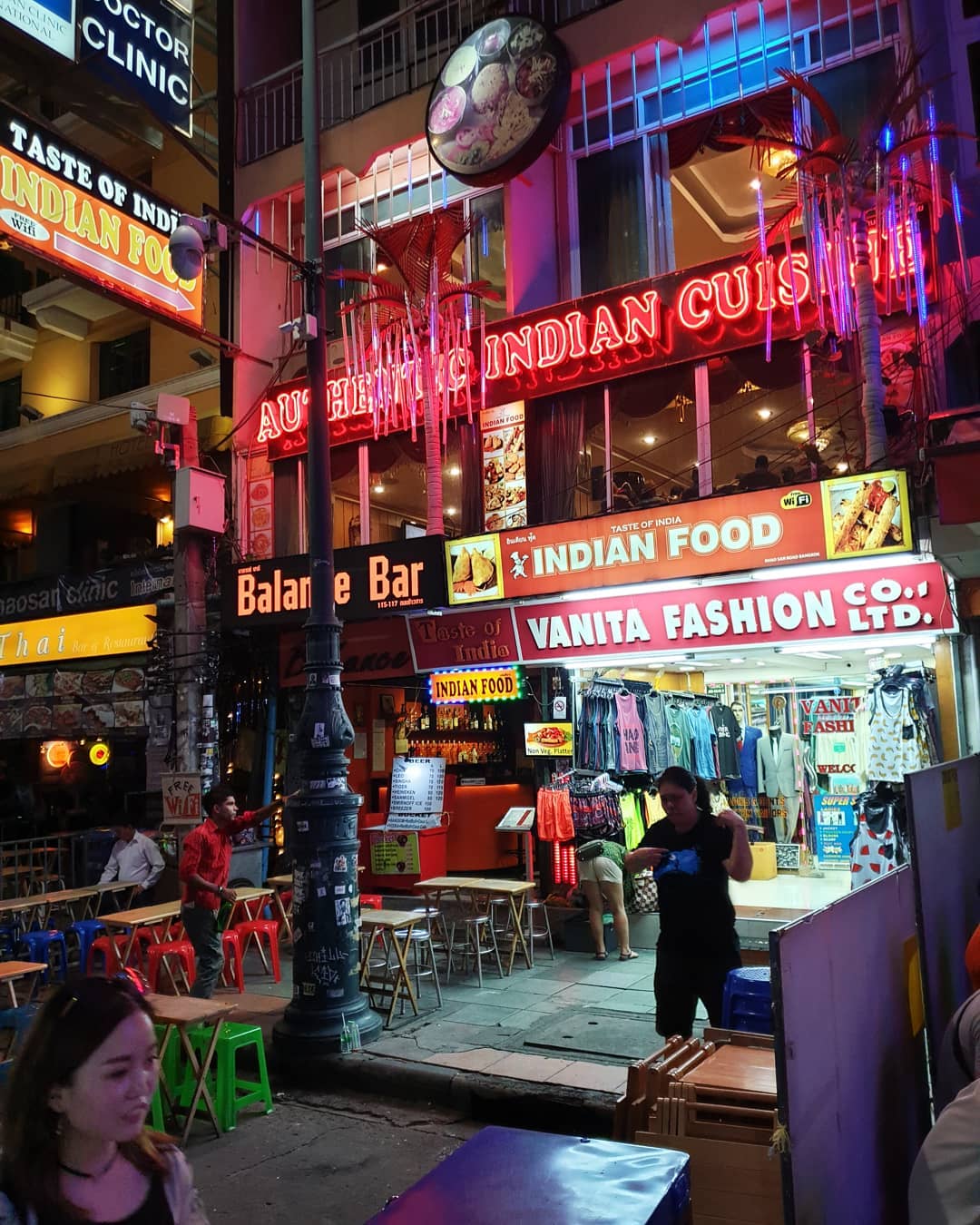 3 best shopping malls in Bangkok
Siam Paragon
Born to be one of the liveliest and busiest shopping malls in Asia, Siam Paragon is a famous attraction and entertainment complex. Siam Paragon houses the largest cinema in Asia, the biggest aquarium in Southeast Asia, impressive stages, cutting-edge bowling alleys and hundreds of brand names in the fashion industry.
Some of the most talked-about brands you can consider visiting are Channel, Dior, Louis Vuitton, Armani, Hugo Boss and a lot more.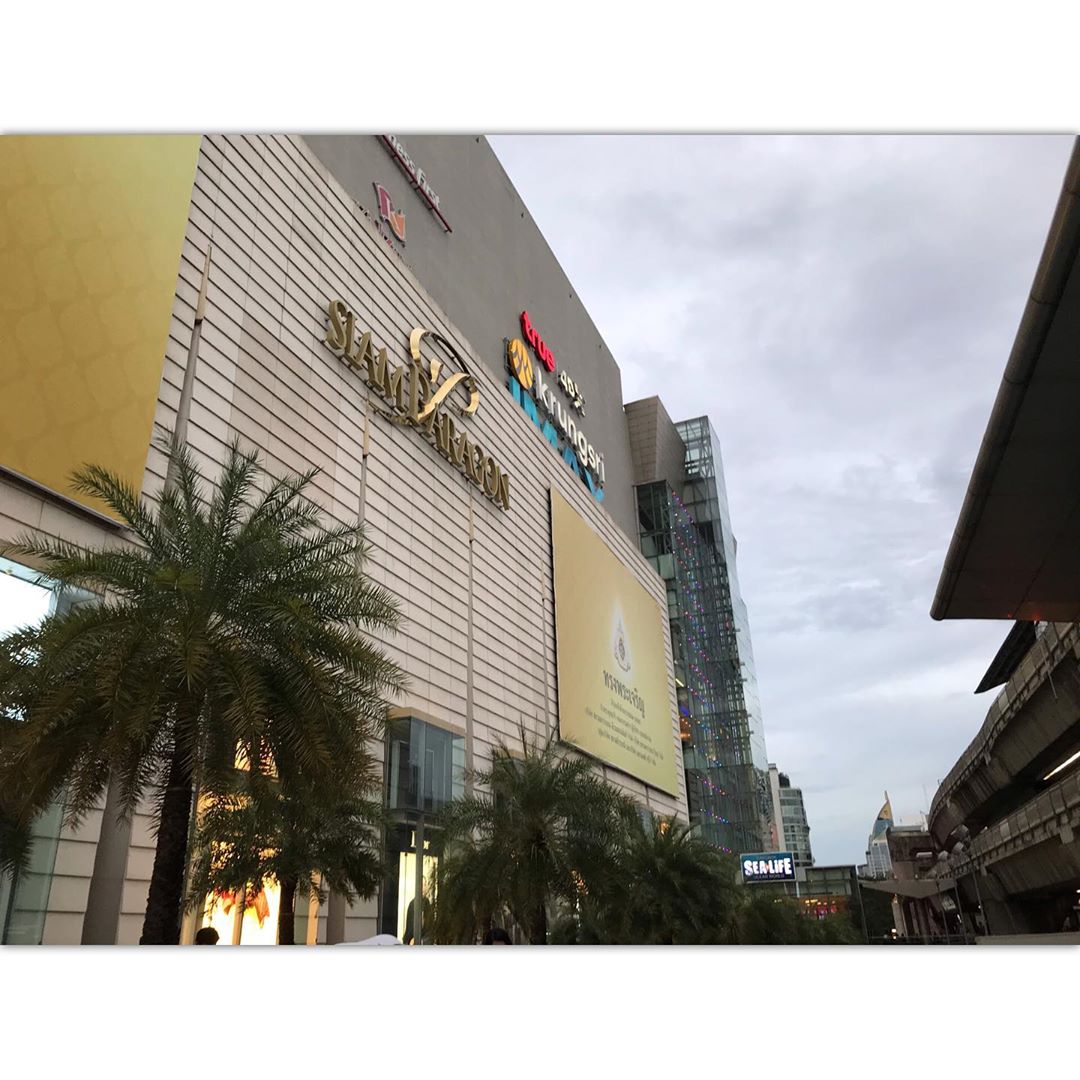 Central World
The third biggest shopping center in Asia Central World is only a few steps away Siam Paragon by a pedestrian crossover.
Central World is much likely to be a fashion hub of worldwide trends. The site is home to the world-class banks where you can exchange money, the best restaurants in Thailand for the big foodies, the flashy salons for ladies and the modern fashion and accessory boutiques for shopping fans.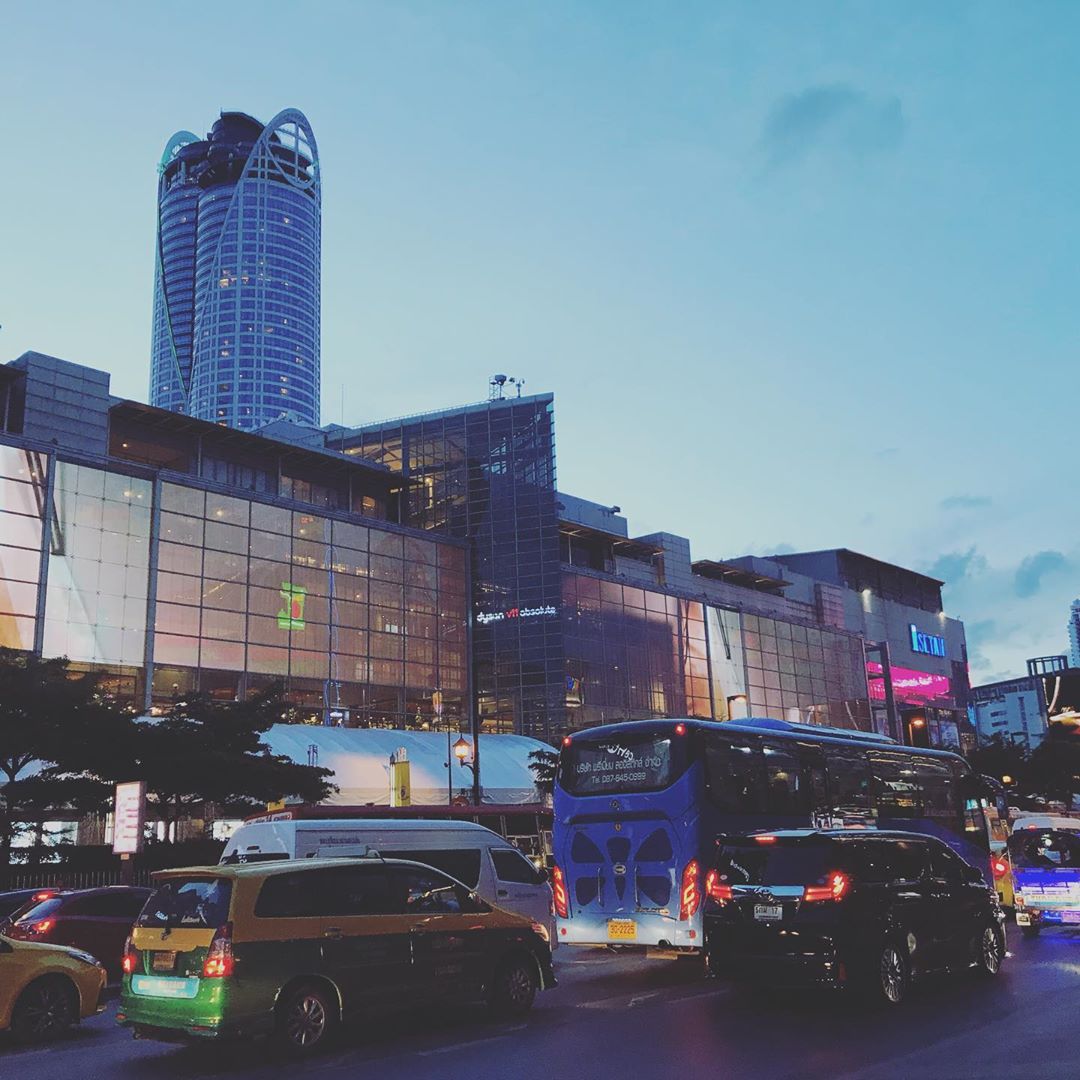 MBK
Though coming in a lesser luxurious setting compared to the first two names above, MBK is indeed a legendary shopping site that's always on the go-to list of the Thai locals.
MBK is where you can shop for clothes, jewelry, cosmetics, furnishings and household appliances at a very reasonable price.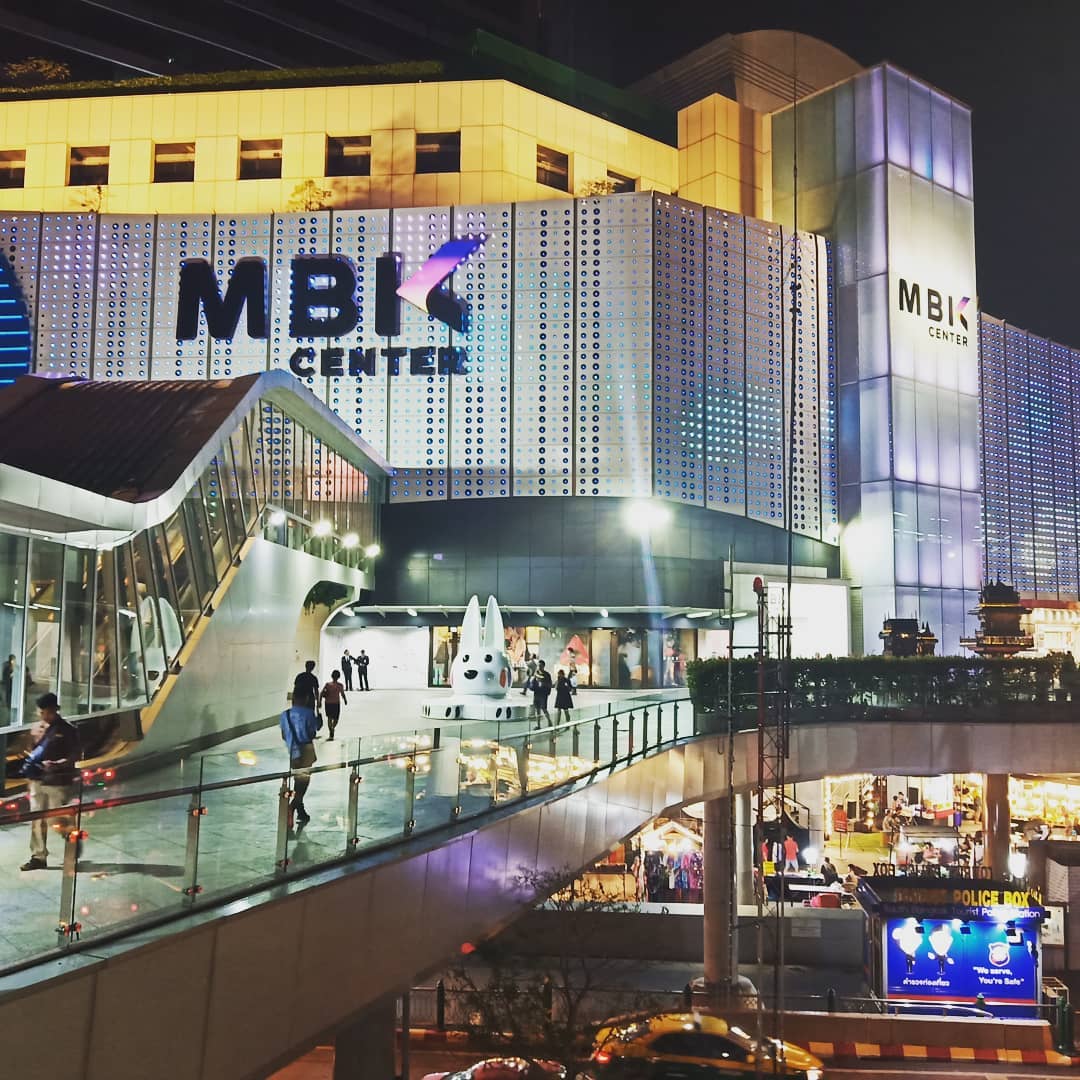 Which souvenirs in Thailand are worth buying?
Since Thailand is a big name when it comes shopping on vacation, it's such a huge mistake if you come home with bare hands. Here is a list of souvenirs that many travelers never forget to bring home some from their vacation in Thailand:
Clothes and accessories. Some low-cost items come around USD $0.63 for a bracelet, USD $4.78 for a dress or a combo of three Tees. A flashier item costs approximately USD $47.8 or more.
Green oil, massage oil, and essential oil. A 10ml-bottle of essential oil is USD $3.19 or less if you buy in large quantity.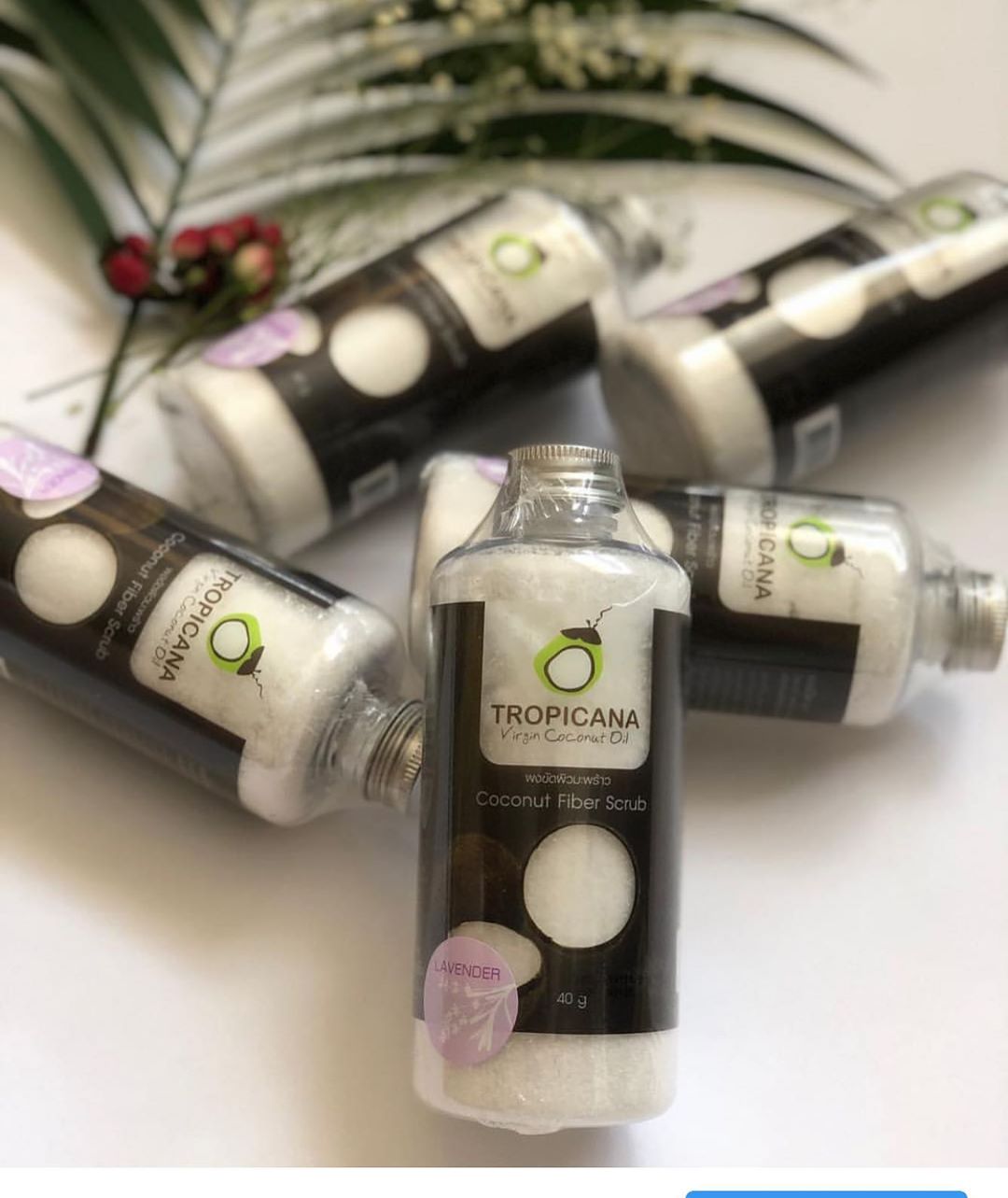 Silk, brocade made in Thailand. An average price for a scarf is from USD $3.19 to USD $4.78.
Carved soap is another Thai popular souvenir though they don't seem to be that cheap. A piece of Thai carved soap ranges from USD $5.7 to USD $12.6.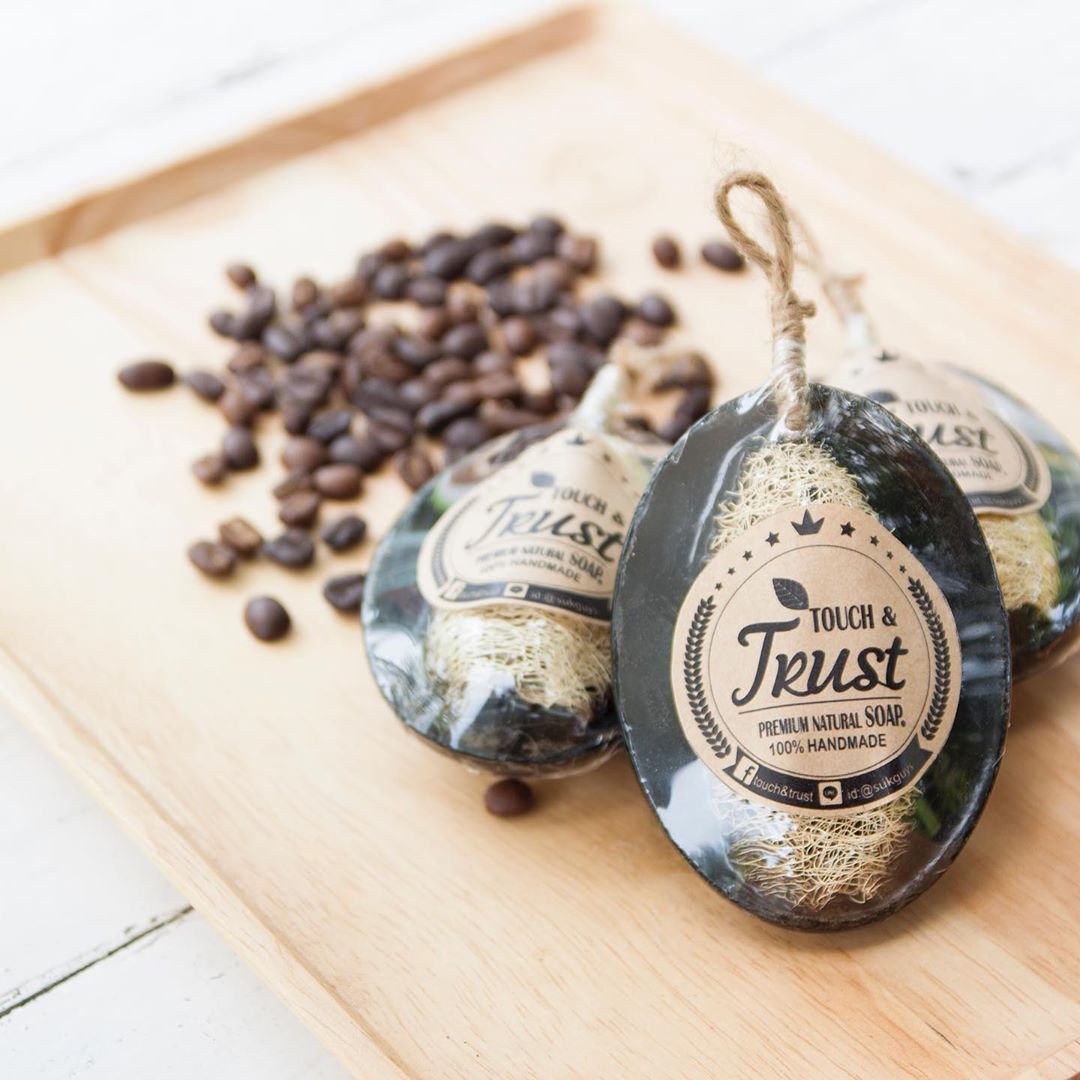 11 handy tips for an enjoyable Thailand travel
Buddha statues and pictures are not allowed to be transported out of Thailand
As a matter of fact, this Buddhism country does not allow visitors to transport any items or products related to their biggest religion out of the country without permission. Be mindful about this when you look for souvenirs to bring home from Thailand.
The Thai Royal Family should not be a topic in any casual conversations
You should be aware that the royal family always stays in the heart of the Thai subjects. This means any random chats about what's going on behind the Thai Royal Palace's walls should not be in the conversation if you don't want to get seized or discriminated by the natives.
Bargaining is a girl's good friend when shopping at a flea market
Without a doubt, the art of bargaining is something really crucial when you visit a flea market or night market, especially at the vendors without a "fixed price" sign.
Line up at the marked spot when waiting for the Sky Train
When you queue for BTS or MRT, remember to line up at the spot where marked and wait for all passengers to get off before hopping on. In addition, making a seat for the old and children is an appreciated act.
Get some coins ready when opting for the Sky Train
Some of the machines only accept coins to release MRT or BTS tickets. You can get some coins changed at the ticket information counters around the stations. Other than this, food and drinks are not allowed on the trains.
Beware of the taxi scams
This state-of-affair seems to be a common setback at touristy cities around the world. Some taxi drivers won't bother to turn the meter on when serving foreign passengers yet try to close a deal instead.
If this ever happens to you, don't hesitate to hit the Grab button as I mentioned earlier for a safe ride.
Wet wipes and tissues should be ready in your bags at all times
Why is that? You should know that many public toilets in Thailand are not furnished with toilet papers, hand wash, and tap. Hence, getting some wipes ready with you would be really helpful in those awkward cases.
Buying a Thai sim card online is highly recommended
Although you can freely access to wifi connection in almost any bar, restaurant and hotel in Thailand, getting a Thai sim card to get rid of disconnection wherever you are is always highly recommended.
Some street vendors can be a total scam that tourists can never know. Hence, buying a sim card from a trusted supplier online before hitting the streets in Thailand is a smart choice you should consider.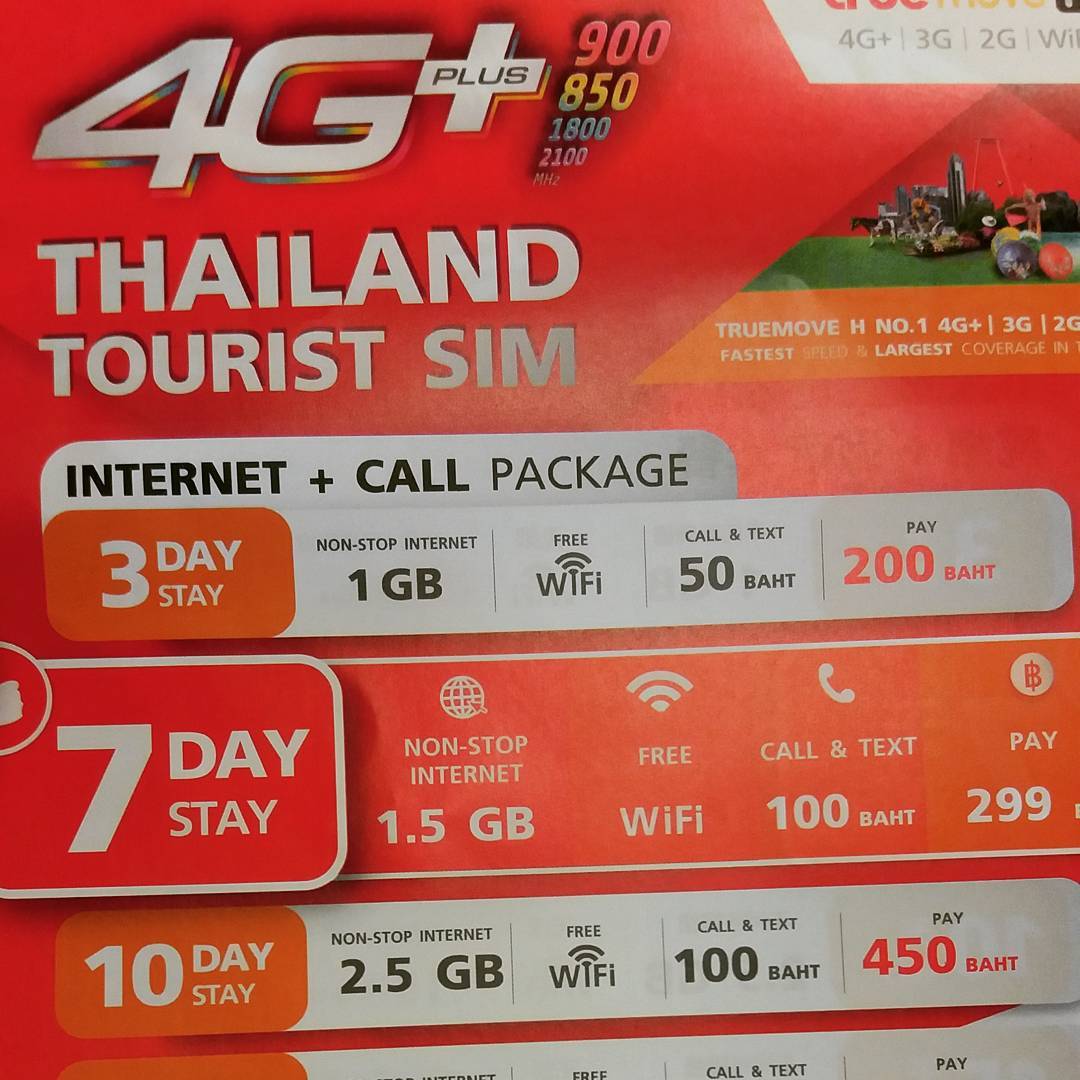 Thai massage is a must-try
Apart from the cuisine itself, Thai massage has been such a big deal that everyone who is regularly on the go craves for.
Why is that?
First, it's cheap, an-hour massage down the street of Khao San Road may cost only USD $6 or so.
Second, the Thai massaging techniques are known to be strong, solid and treatment-centric for your body
For those who are hesitant about whether or not a massage spot is authentic or fake, those places with happy-ending services will surely look different. You can just tell them apart right away with just a quick glance.
Don't touch people's heads
Living in such a religious country, the Thai people strongly believe that the heads are sacred and that any pokes on the heads are not acceptable.
Take off your shoes
Taking off your shoes before entering a residential shelter or holy shrines is traditional etiquette.
The Thai people consider stepping into a building with shoes on is disgusting and disrespectful, especially the shoes you've just worn outside and hence they got fused with the nasty gunk – yuk.
If you visit those sites with a sign saying "Take off your shoes", simply leave them neatly on the shoe rack outside or on the doorsteps.
Is it safe to travel to Thailand?
Thailand has won the attention of the wanderlust community worldwide thanks to its reputation as a friendly and welcoming country in Southeast Asia.
Even though Thailand has agitated the world with several civil outbreaks, these political riots don't seem to raise a red flag to tourists every now and then. However, the Thailand government caution travelers not to wander deeper into the Southernmost towns in Thailand such as Pattani, Yala, Narathiwat, and Songkhla.
The rebels tend to perform their terrorist actions where people gather in crowds. A tip for you, in this case, is to stay away from the crowds. If you happen to sense something abnormal, frequent to the police or security station right away to report.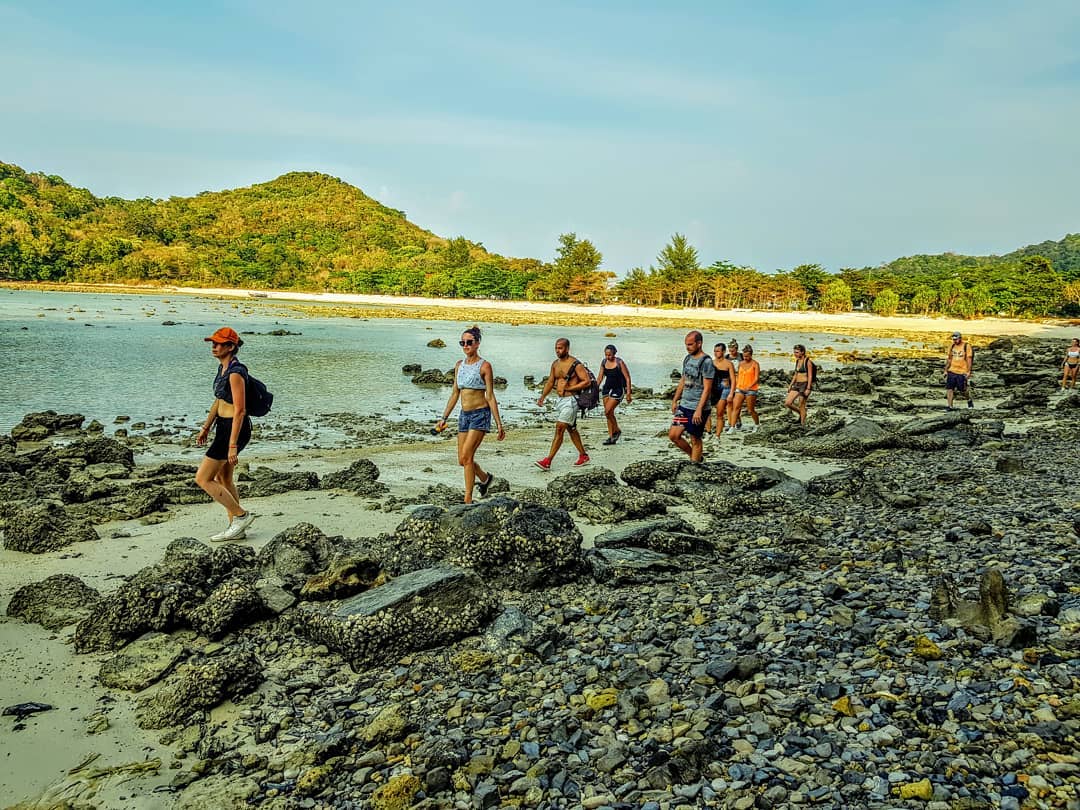 The mass is also where scams and burglars are most active. Be highly careful with your own belongings, don't wear any precious accessories into these places, leave your big paper notes and personal papers at your lodge.
In case you need to have your personal documents with you, be mindful that only the photocopies shall be brought, the original forms should be kept by the hotel receptionist.
Down below we list down some crucial tips for first-time travelers to Thailand, including those who join a tour and those tripping by themselves.
With this ultimate guideline, your upcoming travel to Thailand shall not be a challenge anymore. Quickly bookmark this article right now and embark on the trip of your life to the far far away Orient! Bon voyage!