Travel to Singapore: A First-timer's Guide For A Fulfilling Trip in Singapore
Looking for the next stop on your travel bucket list? How about you travel to Singapore? Singapore is not crowned one of the world's most "worth-living" cities without good reasons. A cosmopolitan city situated on a tropical island country, Singapore is a mixture of many cultures and ethnicities. What's better? Almost every Singapore citizen is bilingual, with English as their official language! This, combined with modern facilities and spotless environment, makes Singapore the easiest destination to venture in Southeast Asia.
Want to know more? Check out our comprehensive Singapore travel guide for the most updated information. Let's make your next trip to this wonderful city a fulfilling one!
Singapore at a glance
Singapore is an island city-state located southward of Malaysia. Once a British colony and a part of Malaysia, Singapore gained independence in 1965 and gradually developed itself into an economically successful country. It has become one of the most prosperous and expensive countries, with tall buildings amidst futuristic technologies and stunning preserved nature. Don't underestimate this tiny country! It might be small, but it can certainly bring you a lot of surprises.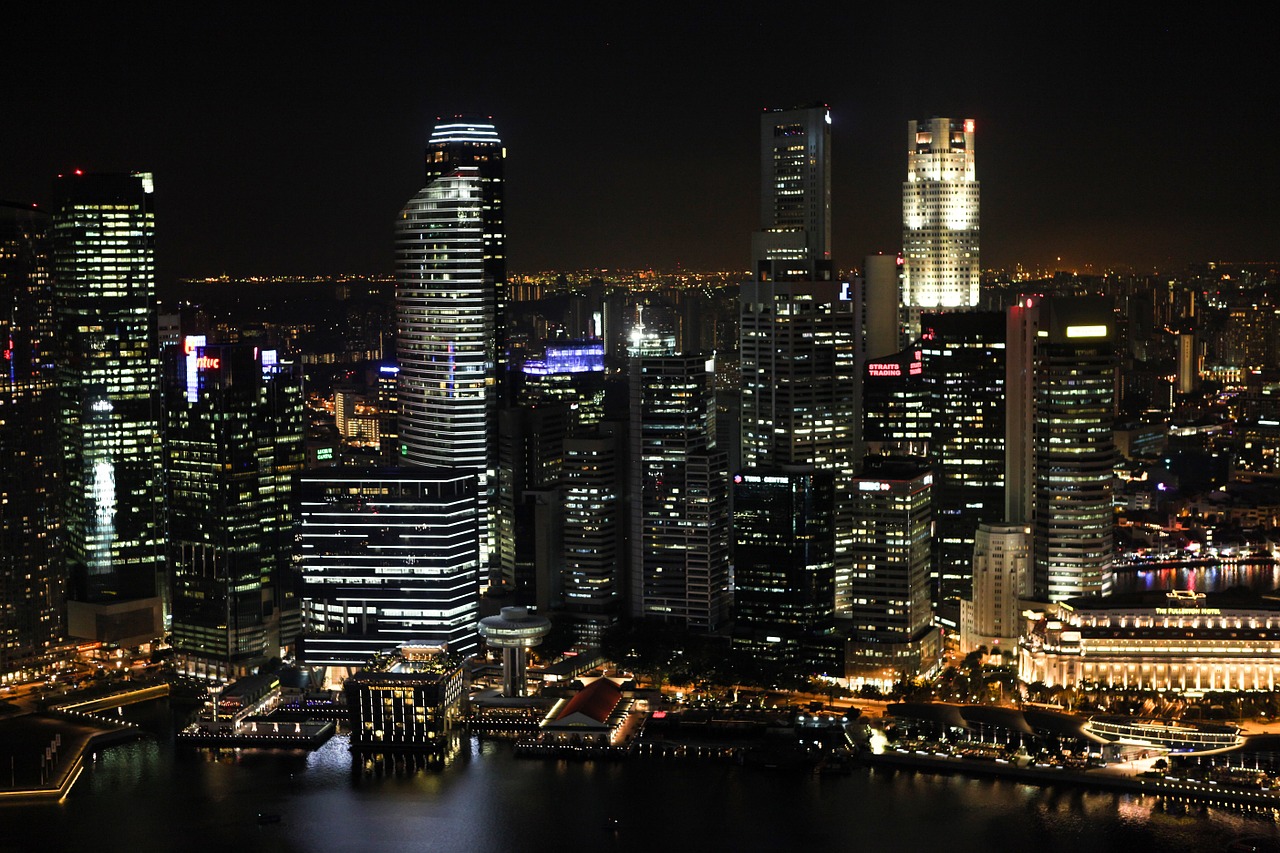 The districts of Singapore are divided into five different sections: West, North, North-East, East, and Central region. Each region carries its own charm and can cater to a variety of travelers. Whether you are looking for a luxurious high-end trip or a budget journey, there are plenty of exciting activities and sights to see that can satisfy even the toughest one.
Interestingly, since most of the citizens are descendants of people from different parts of Asia, Singapore is a melting pot of different cultures and ethnicities! From the oriental aspects of Chinatown to the colourful houses in Little India, you can find parts of Asia here and there all over Singapore.
Essential Singapore travel information
Language
Singapore has four official languages: English, Mandarin, Tamil, and Malay.
Fun fact: There are actually more than 20 languages spoken in Singapore. However, in major destinations throughout the country, their residents use English to communicate, making Singapore the easiest destination to travel.
Currency
The official currency in Singapore is the Singapore Dollar (SGD). You should keep updated on the current exchange rate to better plan the budget for your Singapore travel. Generally speaking, Singapore is pretty expensive, according to Southeast Asian standard. Everything costs as much as double the average price in the region.
Visa
Citizens of almost 80% of the world's countries can travel to Singapore without having to apply for a visa. Residents from certain countries in Asia, the Middle East or Africa might need to apply for a visa. Depending on which country's passport you hold, you can enter and travel around Singapore for a period of either 30 or 90 days. If you're planning to stay longer than that, however, a visa is required.
Entry requirements
As a visitor to Singapore, you must:
hold a passport or a travel document valid for more than 6 months at the time of departure
hold an onward or return ticket
have sufficient funds for the duration of stay in Singapore
have a completed Disembarkation/Embarkation Card
hold entry documents (including a visa if required) to the next destination (if applicable)
have a visa and/or a yellow fever vaccination certificate for entry into Singapore (if applicable).
Visa policy map
You can check your Singapore visa eligibility with this map down below.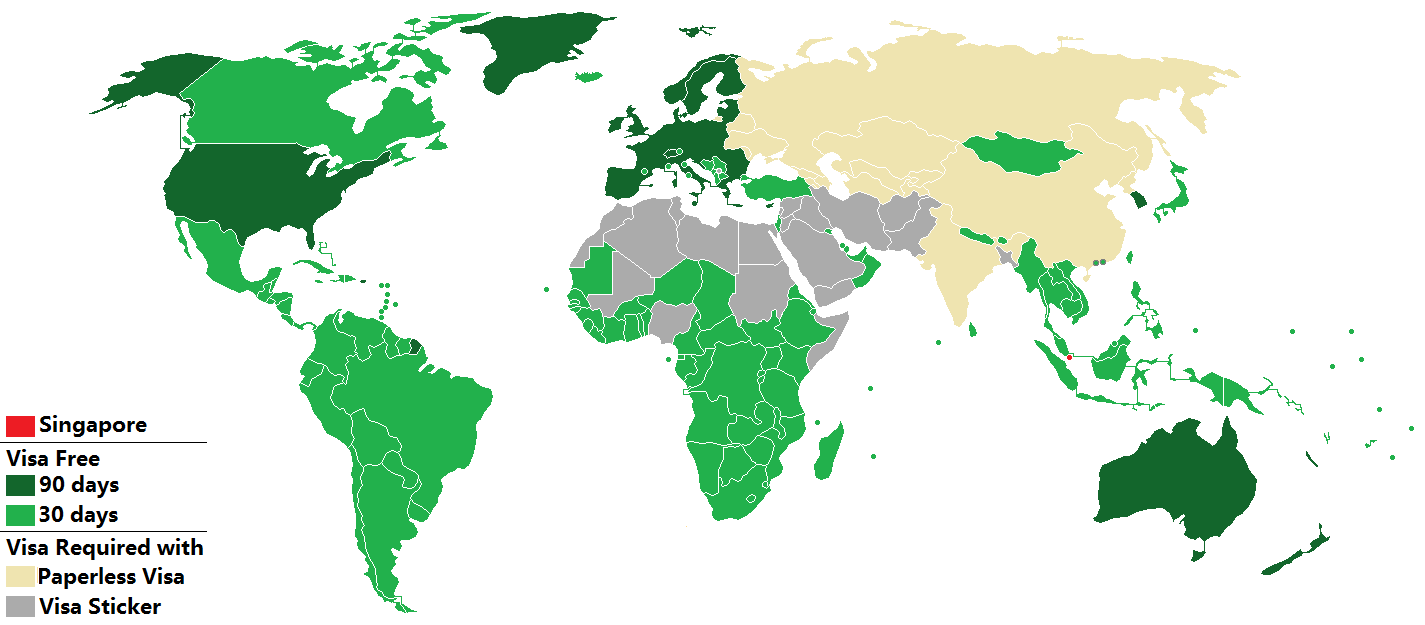 Visa-free
Generally, all citizens from European Union countries, Australia, New Zealand, Norway, South Korea, Switzerland and the United States are allowed to stay up to 90 days in Singapore. Other countries' citizens are allowed to stay maximum 30 days in Singapore without a visa, except for those in Assessment Level I and Assessment Level II.
You can check other details regarding Singapore travel visa online. Just make sure you meet the entry requirements and you're good to go!
Staying safe
With very strict laws and regulations, Singapore can be considered as one of the safest countries you can visit in Southeast Asia, even if you're going solo. However, some thefts and crimes do occasionally occur, so be mindful of the following things while navigating around Singapore:
Travelling by taxi and scams: It's not common, but sometimes taxis do overcharge foreign tourists. Make sure to verify the cab company and cab/plate number that can be tracked and reported. Always ask for a receipt after a ride and keep them on hand to dispute any fraudulent charges.
Pickpocketing and thefts: Be aware of potential pickpocketing thieves anytime you're out on the roads in Singapore (during the day or night). Keep your valuables in close watch and store your wallet, money and important things in a location that is not easy to remove from your body. Even though Singapore is a relatively safe country, please never leave your belongings unattended.
Other crimes: There are some underground gangs that control illegal work, prostitutes and gambling. Unless you're into these kinds of things, you don't have to worry about this.
Health: Sometimes the air quality gets really bad, as the city gets filled with haze and smog. This can cause several respiratory problems, so be aware and wear a mask, or simply stay indoors if this happens.
You can also consider getting a travel insurance to ensure a safe and sound Singapore trip!
Events and festivals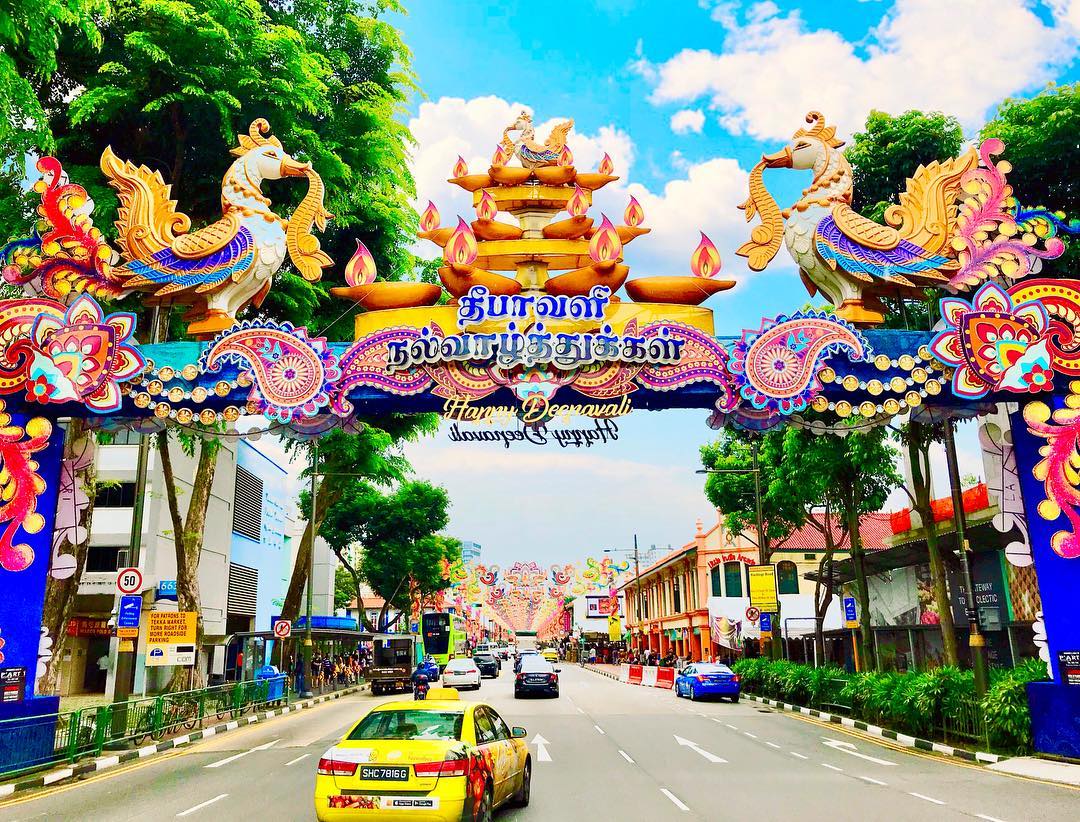 A country where "East meets West", Singaporean culture is vast, diverse yet unique in its own way. Besides many areas that are ethnically divided yet integrated like Little India or Chinatown, Singapore also has a variety of annual events and festivals that are celebrated with zest and zeal. If you're visiting Singapore on these festive periods, don't forget to catch these events and activities!
Chinese New Year
Singapore's grandest & most celebrated holiday of the year. While the celebrations occur all around Singapore, the best ones are in Chinatown. If you're in Singapore from around January to February, chances are you'll see streets adorned with tons of red decorations, exciting parades, festivals, street vendors and performances in every corner of the city.
Thaipusam
Falling around the end of January every year, this two-day Hindu festival is definitely not for the faint of heart. It is a festival for Hindu devotees to fulfil their vows. During the celebration, devotees walk from the Sri Srinivasa Perumal Temple to the Sri Thendayuthapani Temple. Some have spiked Kavadis (altars) that pierce through their bodies, making it a terrific sight to witness.
Vesak
Vesak Day is celebrated by Buddhism followers all over the world. It generally occurs during the first two weeks of May, marking the birth, enlightenment, and death of Buddha. During Vesak, you will see Buddhist temples and shrines being brightly adorned, with devotees coming to pray and do charity work. Other events such as vegetarian food fairs and talk also happen, too.
National Day
Every year on August 9th, Singapore celebrates its national day. There are parades, choreographed dances, and extravagant fireworks displayed right at the Marina Bay!
Deepavali
Also known as the Festival of Lights, Deepavali is a Hindu festival celebrating the triumph of light/good over darkness/evil. From late October to early November, come to Little India and see it lit up with thousands of blinking lights and vibrant fireworks. People go out during the evening, wearing new clothes and greeting each other, creating a cozy yet active vibe during the festival.
Best souvenirs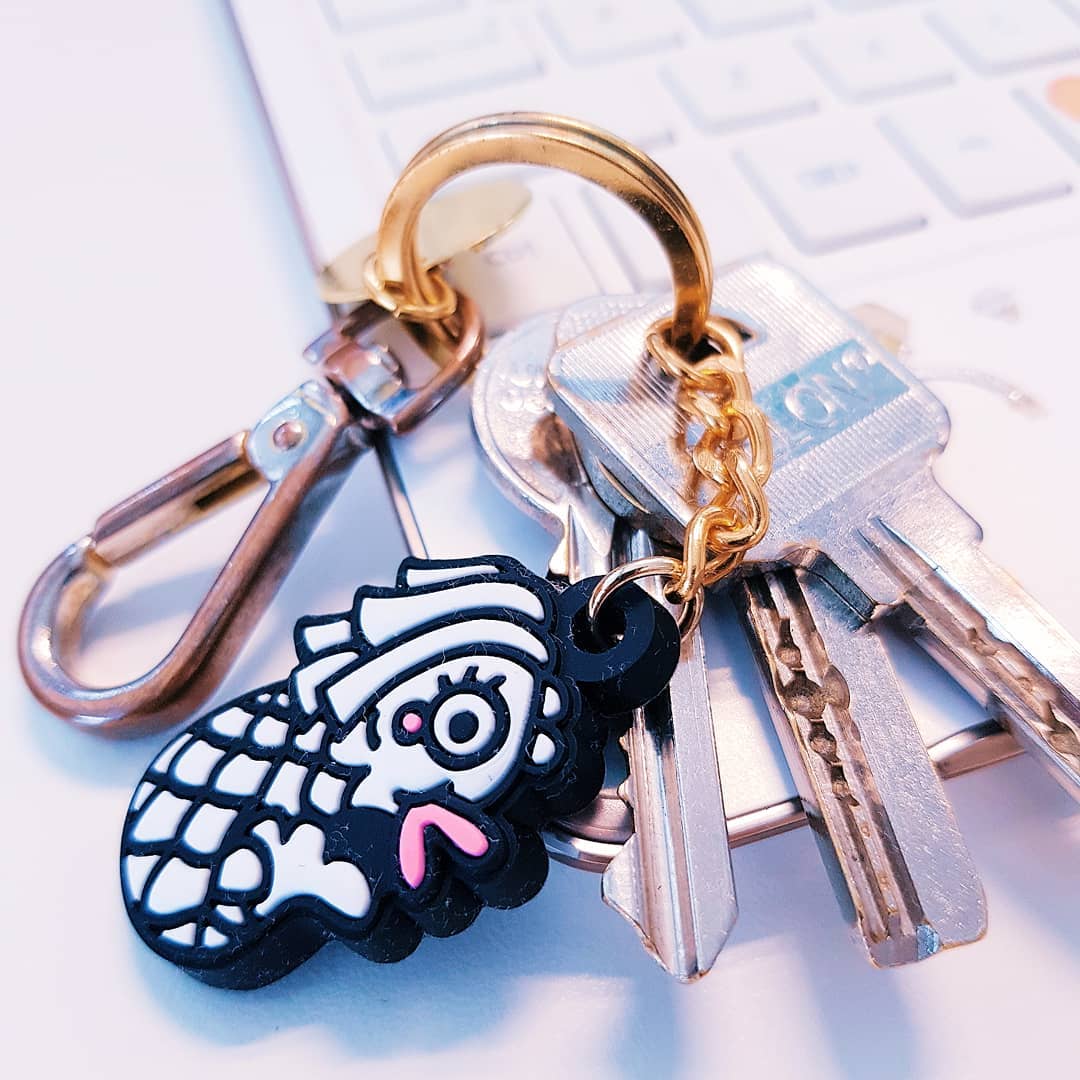 Singapore proudly preserves its traditions and exhibits its cultural identity in a variety of goods and souvenirs. Don't forget to bring home some of the most iconic Singaporean goodies here:
Traditional textiles: Found in Chinatown, Little India or Arab Street (~USD $8). These textiles are inspired by the traditional textiles of the Peranakans - the Chinese-Malay citizens of Singapore, with bright colored and intricate flower designs. These textiles are often used to make traditional dresses such as the gorgeous sarong kebaya or the cheongsam.
Merlion merchandise: Found in almost every tourist center and souvenir shops (USD $5 ~ USD $20), most come in the form of keychains, mini-figures, or magnets.
RISIS Orchid: Gold plated orchid. Find in RISIS galleries around Singapore (~USD $60)
Singapore Sling: National drink of Singapore. You can find this at Raffles Hotel's souvenir shops, Changi airport or supermarkets nationwide (~USD $30)
Local snacks: This is largely up to you to discover. Some famous ones are Chinese kueh (steamed savoury cake made from yam), Malay chempedak (jackfruit) & goreng pisang (fried bananas), and Indian jalebi (deep-fried pretzel-like snack) and kesari (sweet dessert made from semolina, sugar, ghee, water and milk).
Best time to travel to Singapore
Singapore weather
Singapore is extremely close to the equator, hence the weather is quite hot and the temperature averages at around 21°C (70°F) to 32°C(89°F) throughout the year. Rainfalls occur almost every day, although they don't last very long and the sunlight returns almost immediately, raising the humidity level. The average humidity in Singapore always stays consistent at around 80 percent.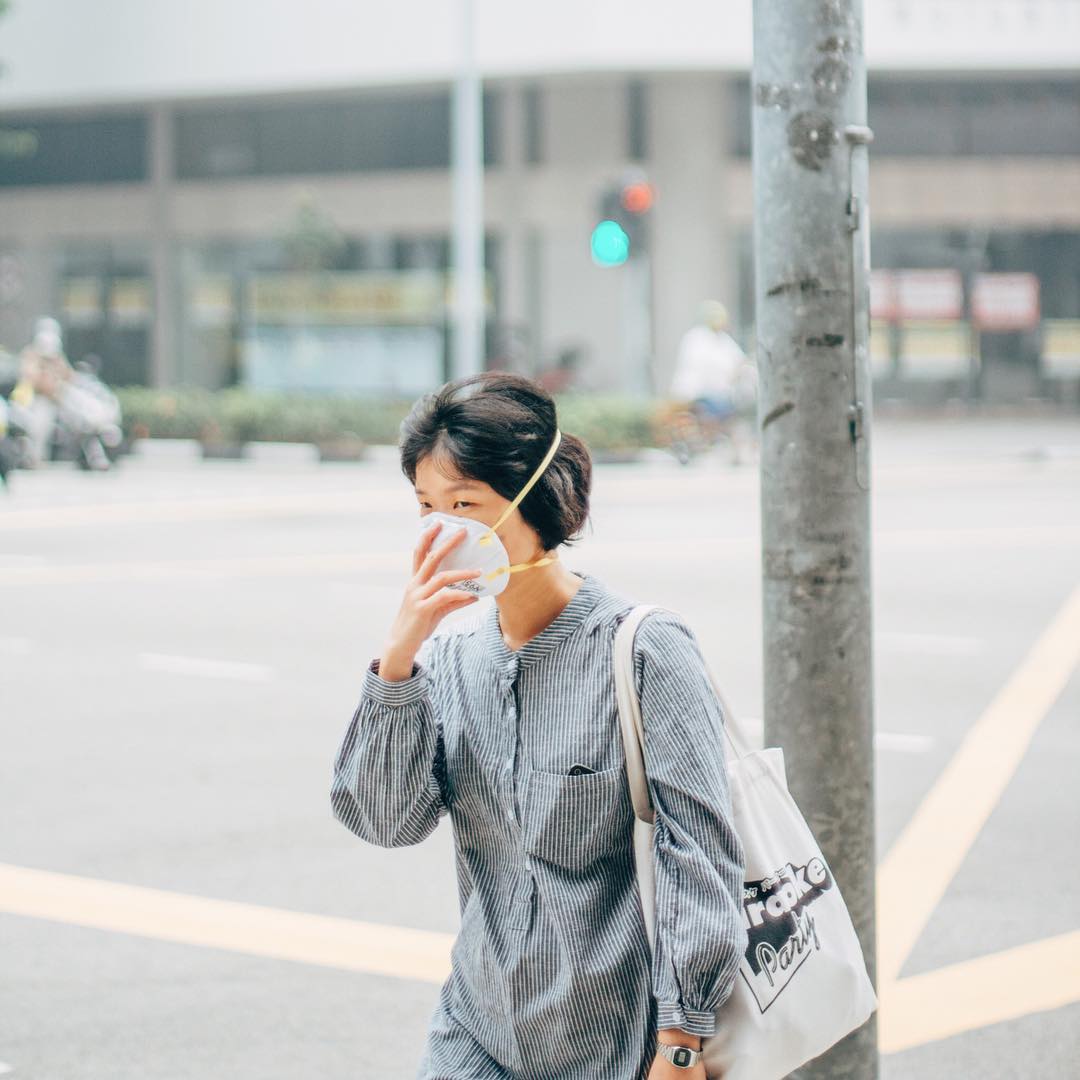 Singapore travel seasons
Depending on your likings, whether you want to avoid the busy crowds during festive periods or embrace them and join in the fun, you can decide a proper time to visit Singapore. There isn't a definite high and low travel season in Singapore, but you can keep the following three points in mind before coming up with your travel plan:
High season: tends to fall from November to early January. The number of visitors during which tend to reach its peak during the winter holiday season, with higher accommodation rates and rarely any discount. On the other hand, June & July also experience high traffic due to the Great Singapore Sale. Keep this in mind and book your ticket and accommodation early if you're planning to travel during this period.
Shoulder season: from mid-January through May. April is a great time to travel if you want to avoid the crowd, as there is no public holiday and it doesn't fall on monsoon season.
Low season: from August to October (except for mid-September due to the Singapore Grand Prix). Temperatures are slightly higher during this time of the year. Although there are not many noticeable differences in hotel rates, you might probably find the price more favourable than other periods of the year.
The haze
Each year, Singapore also undergoes a period called "the haze", in which pollution blankets the city with dark fogs and smoke. It is usually at its worst during September. If you are travelling during this period, remember to check the PSI (Pollution Standards Index) and wear a mask to venture outdoors.
How to travel to Singapore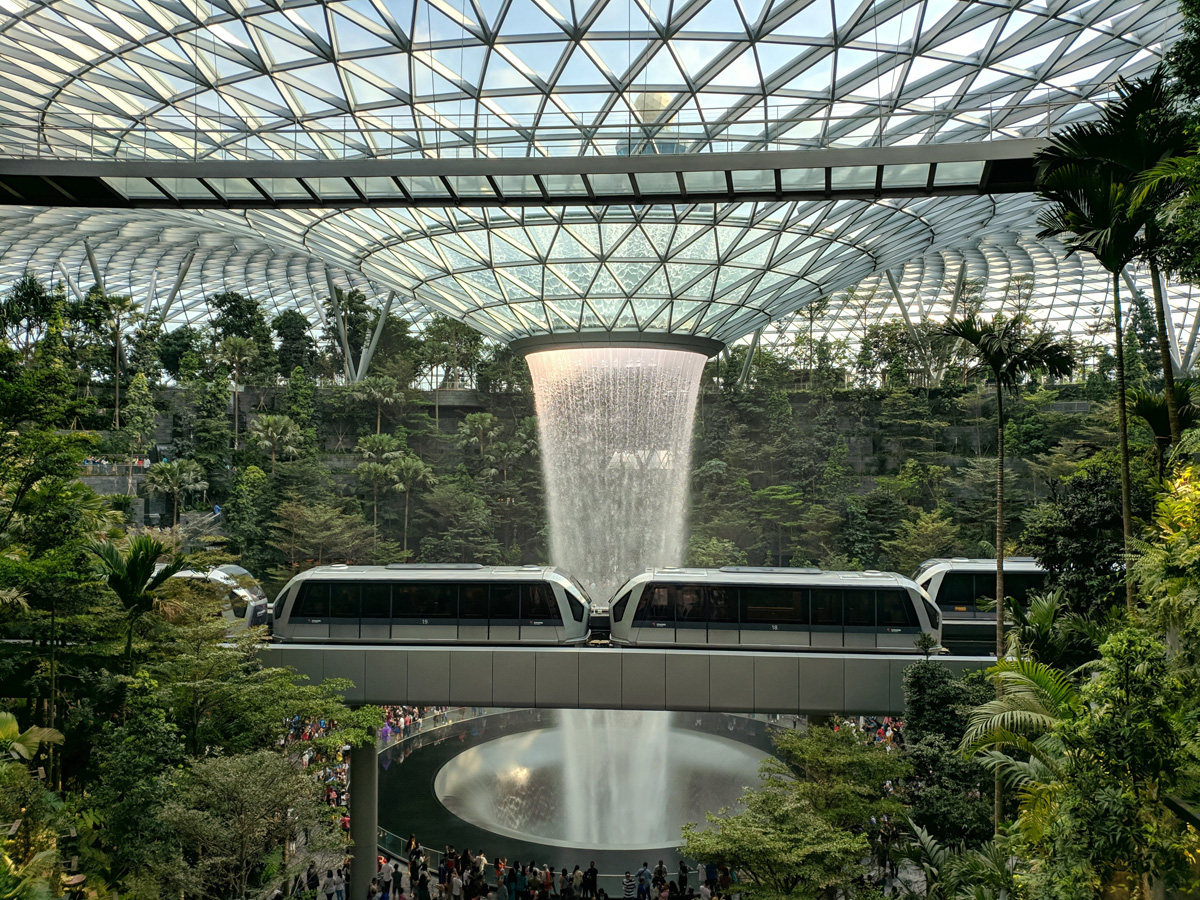 Most travellers prefer booking a flight to Changi International Airport to travel to Singapore. A state-of-the-art airport, Changi International Airport is a famous tourist attraction itself. It is also home to reliable airlines such as Singapore Airlines, Scoot TigerAir, SilkAir or Jetstar Asia Airways.
Changi International Airport has direct flights from major airlines around the world, including an 18-hour flight from San Francisco or Los Angeles.
You might want to use the Skytrain to navigate around this airport rather than walking, as Changi is a massively huge airport!
Alternatively, if you are already in Southeast Asia, especially in Malaysia, you can take a train on Malaysian Railways to get to Singapore. KTM (Malaysian Railways), has stations in Bangkok, Johor Bahru, Penang, Kuala Lumpur where you can take an easy train ride to Singapore. It's a great way to see the countryside and travel cheaply!
How to navigate around Singapore
By Public transport
By train
If you're not going on tours, then travelling around Singapore by train is best. Singapore's MRT (mass rapid transit) system is the fastest way to get around the city, and the stops are located within walking distance to most of the famous attractions.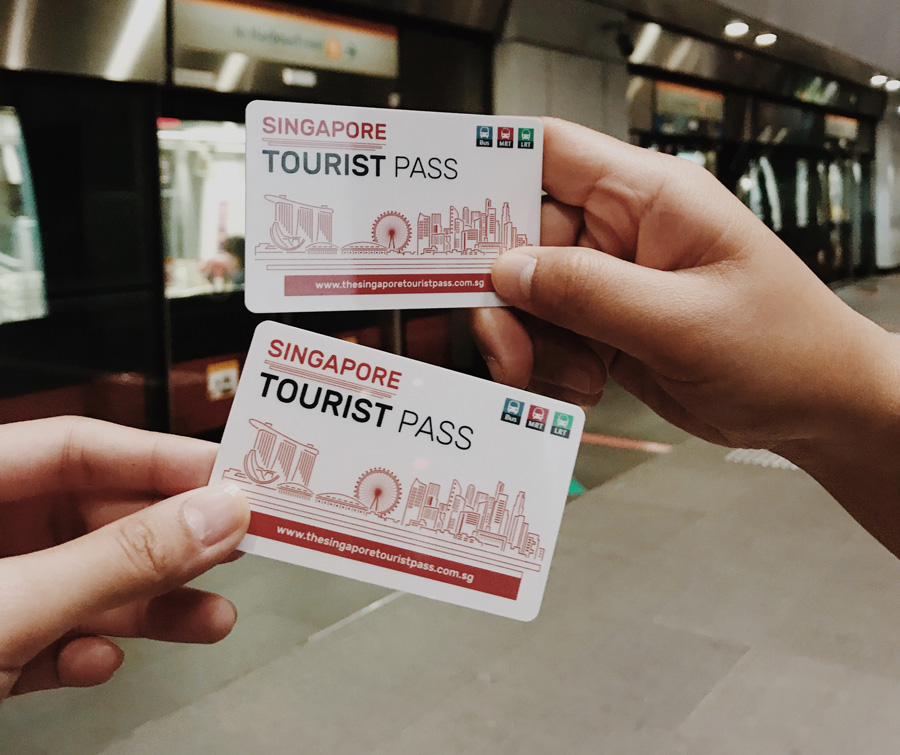 You can buy single trip tickets, however, if you plan to use the MRT frequently during your trip, you can opt for the Singapore Tourist Pass (STP), which allows you to travel unlimited times. There are several types of tourist passes available for you to choose from, such as one-day (SGD $10), two-day (SGD $16) or three-day (SGD $20) pass. A SGD $10 refundable rental deposit fee is required. There are also SG Tourist Pass, Singapore Tourist Pass Plus and an STP Charm which comes in the form of a trinket, too!
You can easily buy these passes at the TransitLink Ticket Office at many main stations. You can also get this at the Automated STP Kiosks at Changi Airport MRT Station (Terminal 2 and 3) near the TransitLink Ticket Office booth.
Bus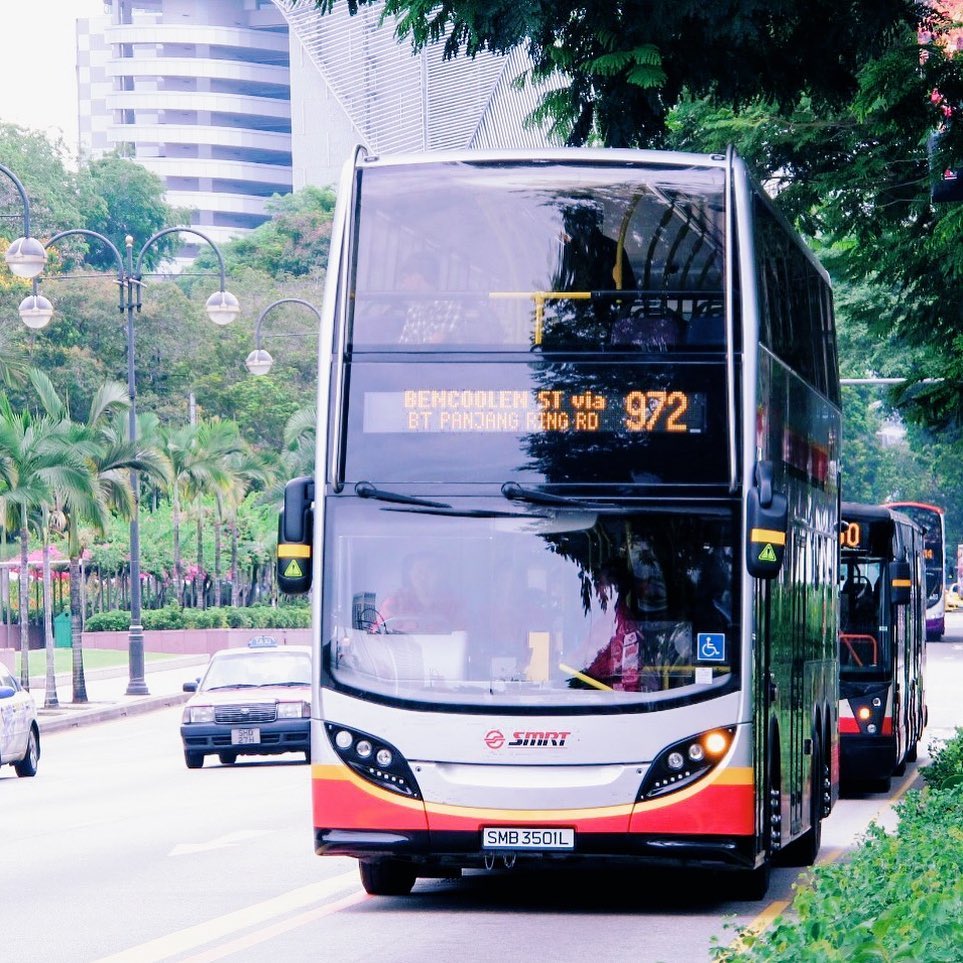 Alternatively, you can navigate around the city by hopping on a bus. Singapore's bus system is quite extensive, covering most places and is a very economical way to get around the city. You can also have some stunning scenic view from the buses, too! You can pay for your bus fare with an EZ-Link bus card or the STP.
Ride-hailing services and taxis
Taxi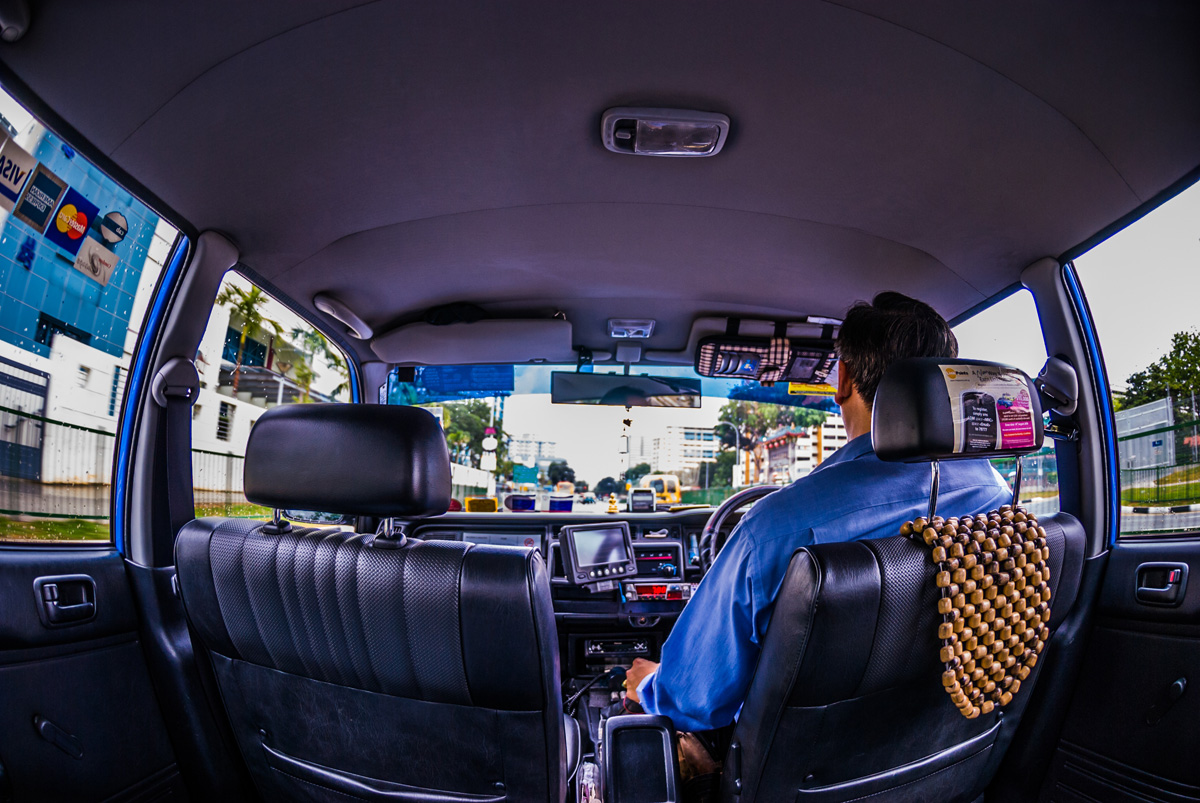 Taxi is especially handy to reach places that are not accessible by bus or MRT. Cabs are metered, but there might be surcharges depending on when, where and which company's taxi you board. You can hail a taxi by the roadside in most areas, or you can queue at the taxi stands outside most shopping malls, hotels or tourist attractions. Some reliable taxi service providers in Singapore include Comfort Taxi (blue cars), CityCab (yellow cars), TransCab (red cars), Maxi Cab (grey cars) and SMRT Cab (burgundy cars).
Ride-hailing services
On the other hand, you can use ride-hailing services to book a ride with ease. The most common ride-hailing app in Singapore is Grab, followed by Ryde, MVL, TADA, Filo, and Kardi. However, do note that prices tend to skyrocket during rush hours.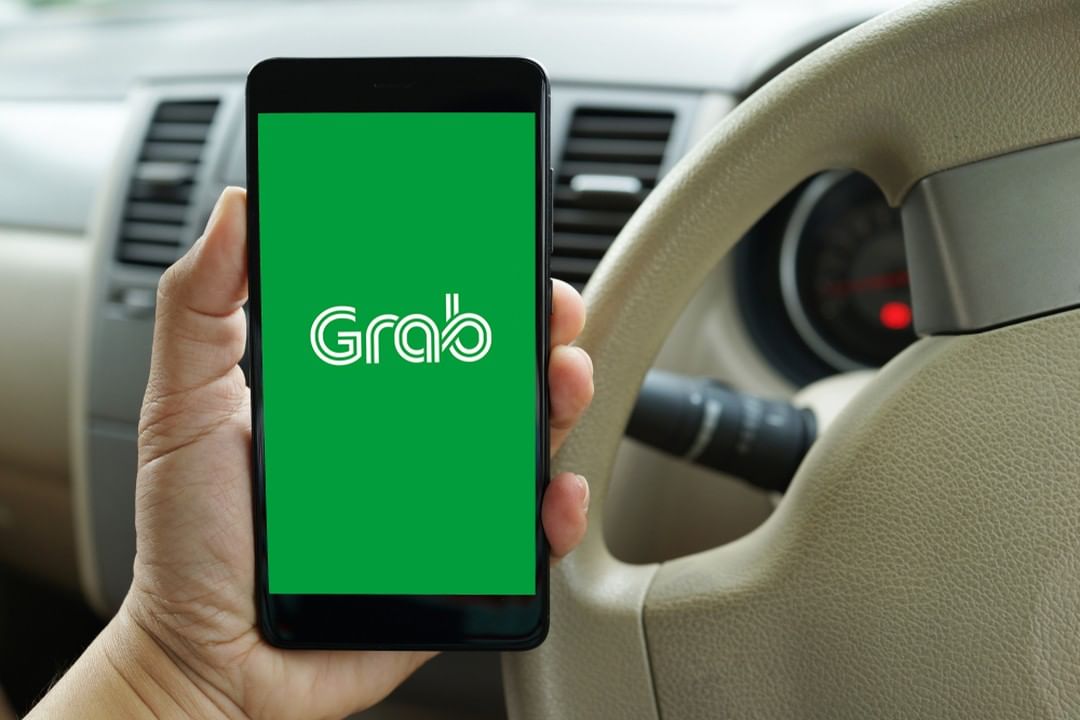 In order to get a lift from these apps, your mobile devices need to be connected to the internet, either Wi-fi or mobile data (3G/4G). It's recommendable that you get a prepaid travel SIM before arriving in Singapore so that you can have access to the internet straight away.
Top things to do in Singapore
Don't underestimate Singapore! This city might be small, but it is packed to the brim with exciting activities and amazing sites that are suitable for both solo travellers and families alike. Choosing the best out of the bunch is no easy task, so follow this list for the best things to do during your Singapore travel!
Explore Little India
One of Singapore's most vibrant districts, Little India always stays on the very top of Singapore's must-see sights. This small enclave of Singapore's Indian community has always been functioning in its own world and refusing to blend with the constantly developing cityscape.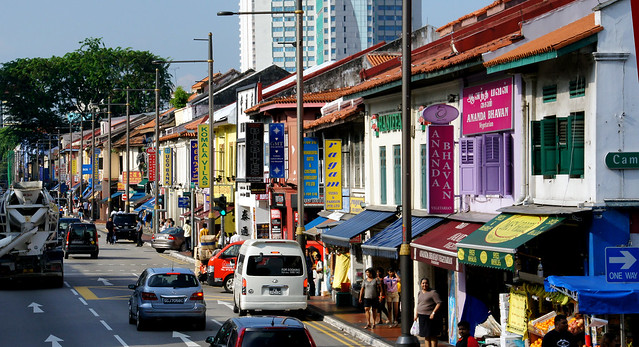 Get off the MRT at Little India Station and be immediately immersed in the small, sound and unique atmosphere of the area. Many falls in love with Little India's amazing temples, mosques, cheap souvenirs and colourful buildings - but don't forget about the food! While you're discovering the streets of Little India, make sure to try out some authentic North & South Indian cuisine such as naan, chapati or fish head curry.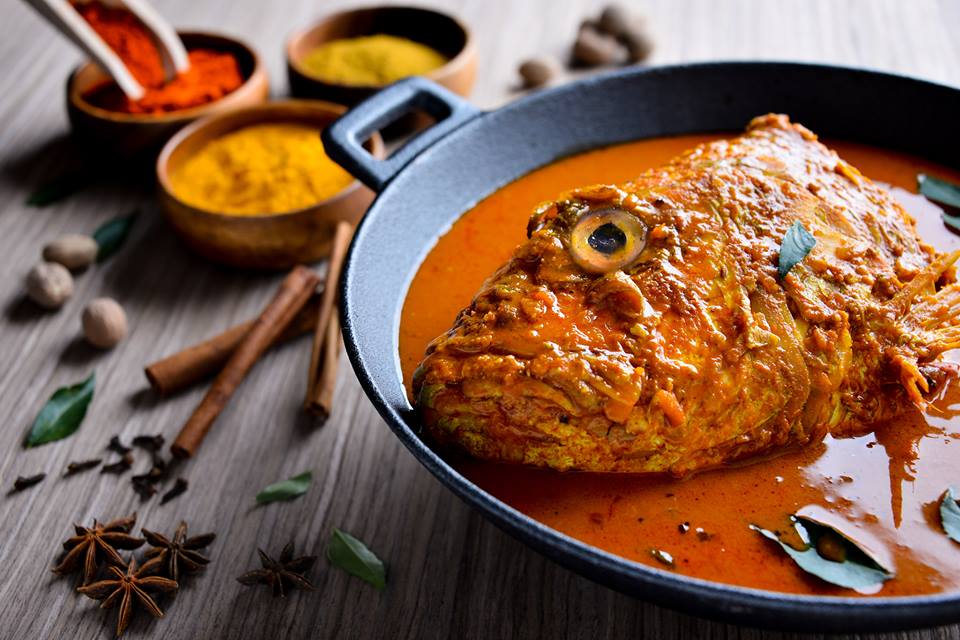 Little India restaurants
Some restaurants in Little India worth checking out:
Banana Leaf Apolo (Opens daily from 10:30 AM to 10:30 PM): The restaurant serves authentic North and South Indian food on banana leaves! Some of their signature dishes are the tandoori chicken and palak paneer. Banana Leaf Apolo is a bit on the pricier side, but the taste of their dishes and their first-class service are worth every penny. You can find this restaurant at 54 Race Course Road (About 0,2 miles away from central Little India).
Komala Vilas Restaurant (Opens daily from 7:00 AM to 10:30 PM): Opened in 1947, Komala Vilas is one of the oldest Indian restaurants in Singapore. They serve their food on communal-style tables, where you can also mingle with other fellow travellers and locals! Head to 26 Race Course Road and have a taste of their authentic Indian vegetarian cuisine!
Madras New Woodland (Opens daily from 7:30 AM to 10:30 PM): This restaurant is renowned for serving some of the best Southern-style Indian dishes in Singapore! You can find Madras New Woodland at 12-14 Upper Dickson Road.
Ananda Bhavan Restaurant (Opens daily from 7:30 AM to 10:00 PM): This little affordable store is located right in the center of Little India, at Block 663, 01-10, Buffalo Road. Grab some quick bites of your favorite Indian snacks before continuing your journey!
Address: East of Singapore River, off the Little India MRT Station
Take a picture of the Merlion Statue
What's Singapore without their beloved Merlion? The official Merlion Statue is located across the Esplanade Bridge, right in the Merlion Park. This amazing statue is the official mascot of Singapore - a mythical creature with a lion's head and a fish's body. Back in the 1980s, the statue of the Merlion was created by the tourism board as a PR-stunt and a reminder of Singapore's humble beginnings as a fishing village.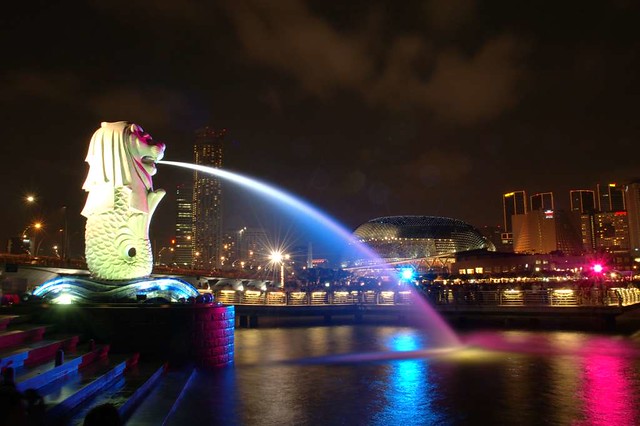 As you travel to Singapore, it would be a huge miss not to take some snapshots of the Merlion Statue, set against the backdrop of Marina Bay Sands and the Esplanade Theatres!
Address: Inside Merlion Park, 1 Fullerton Road, Singapore
Discover Nature Preserves
Are you an animal lover? Singapore has several nature preserves where you can mingle with lovely animals and learn about biodiversity!
Singapore Zoo
First, head over to the Singapore Zoo - an award-winning wildlife park and observe animals freely roam around in their natural habitats.
This 26-hectare wildlife park with over 40 years of experience is home to over 300 species of mammals, birds, and reptiles. Featuring 11 zones, Singapore Zoo takes you through some of the most diverse global habitats of the world, including Australasia, Primate Kingdom, Reptile Gardens, Tortoise Shelter and of course, kid-friendly zones perfect for your family outing!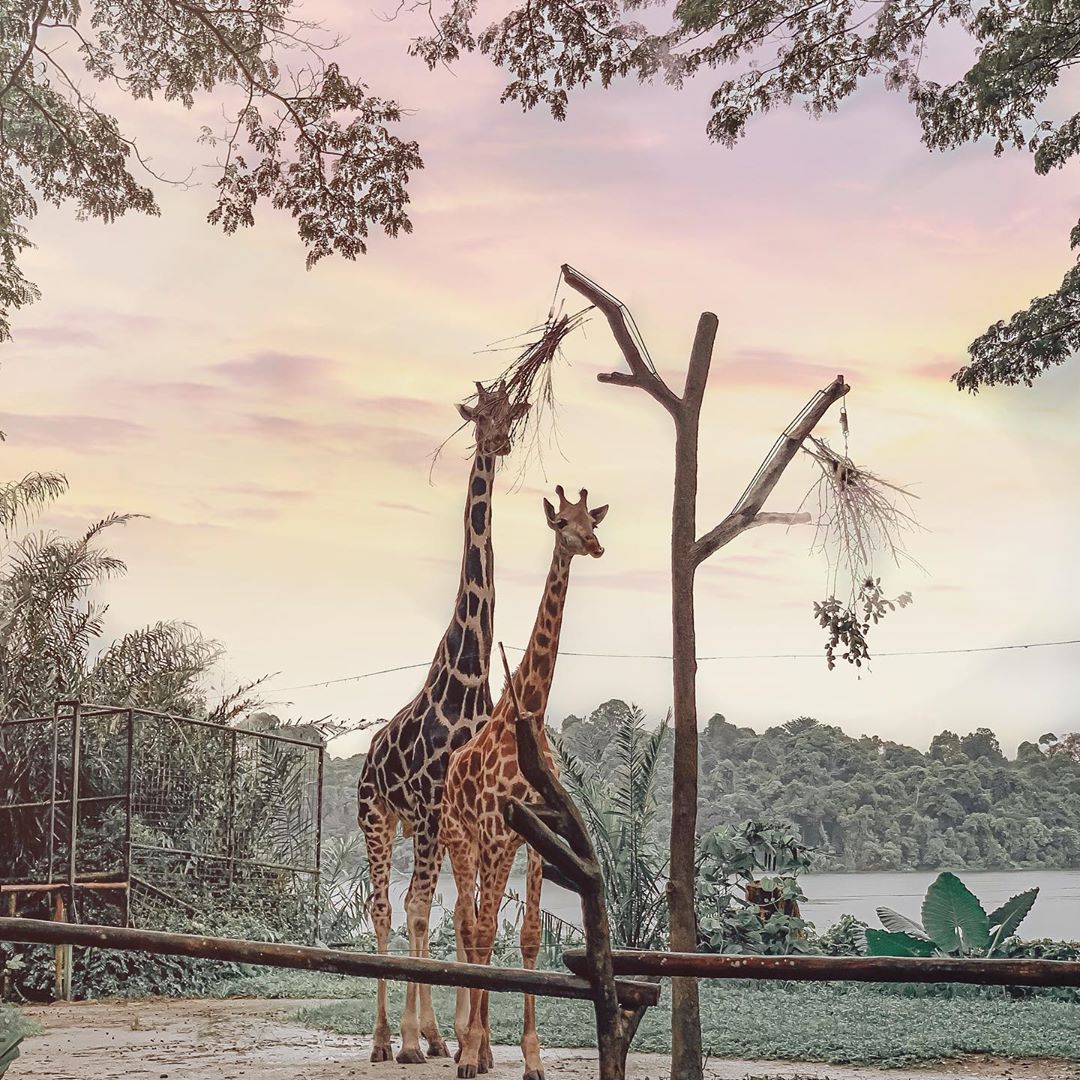 Address: 80 Mandai Lake Road, Singapore
Opening hours: Daily from 8:30 AM to 6:00 PM (last admission at 5:30 PM)
Ticket price: From SGD $37 (Adult) and SGD $25 (Child). You can purchase entrance tickets to Singapore Zoo in advance to skip the waiting line.
River Safari
Tucked between the Singapore Zoo and Night Safari, the River Safari is Asia's first and only river-themed adventure park with over 6000 animals, including endangered ones.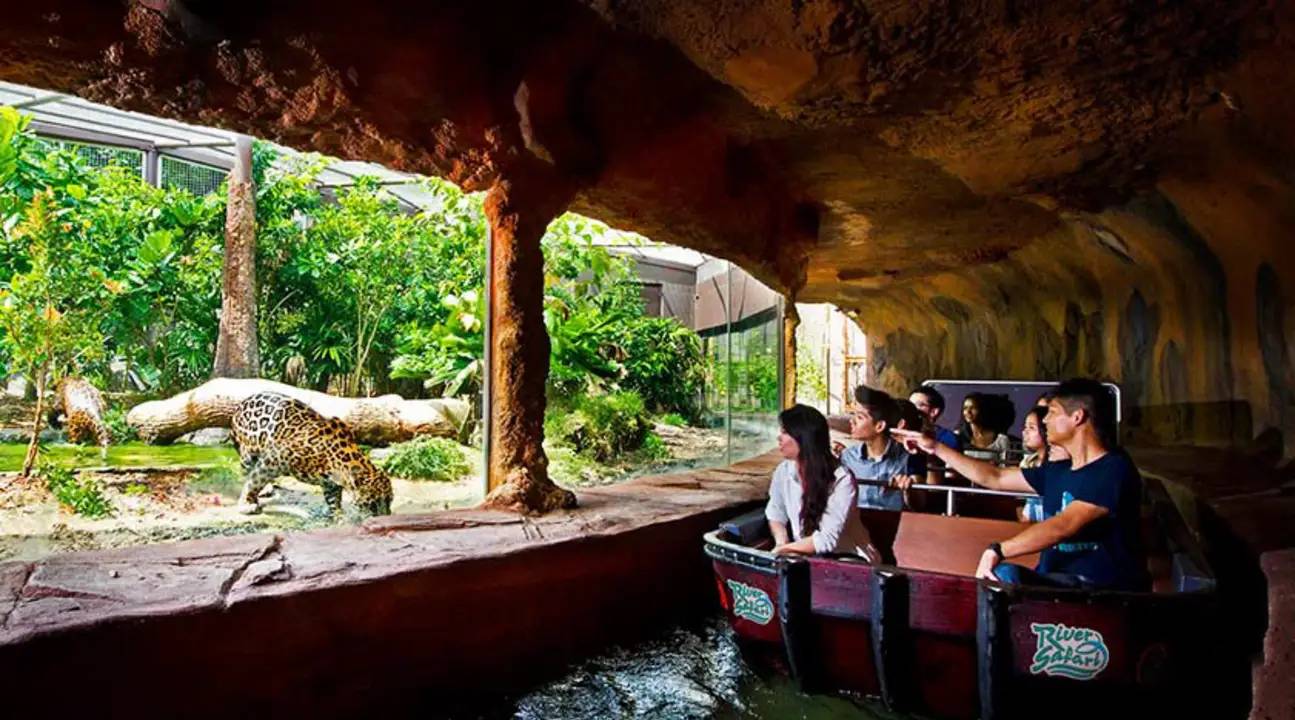 The River Safari has plenty of zones replicating natural river habitats of the world, from Mississippi to Yangtze. Venture into the Giant Panda Forest, wander along the Amazonia, or embark on a journey alongside pelicans, beavers, and capybaras on the Once Upon A Time show!
Address: 80 Mandai Lake Road, Singapore
Opening hours: Daily from 10:00 AM to 7:00 PM
Ticket price: From SGD $34 (Adult) and SGD $23 (Child). You can purchase tickets to Singapore River Safari in advance to save some time from queueing.
Night Safari
Wanna get in touch with nocturnal animals? Then come visit the Night Safari, which is right next to the River Safari and Singapore Zoo!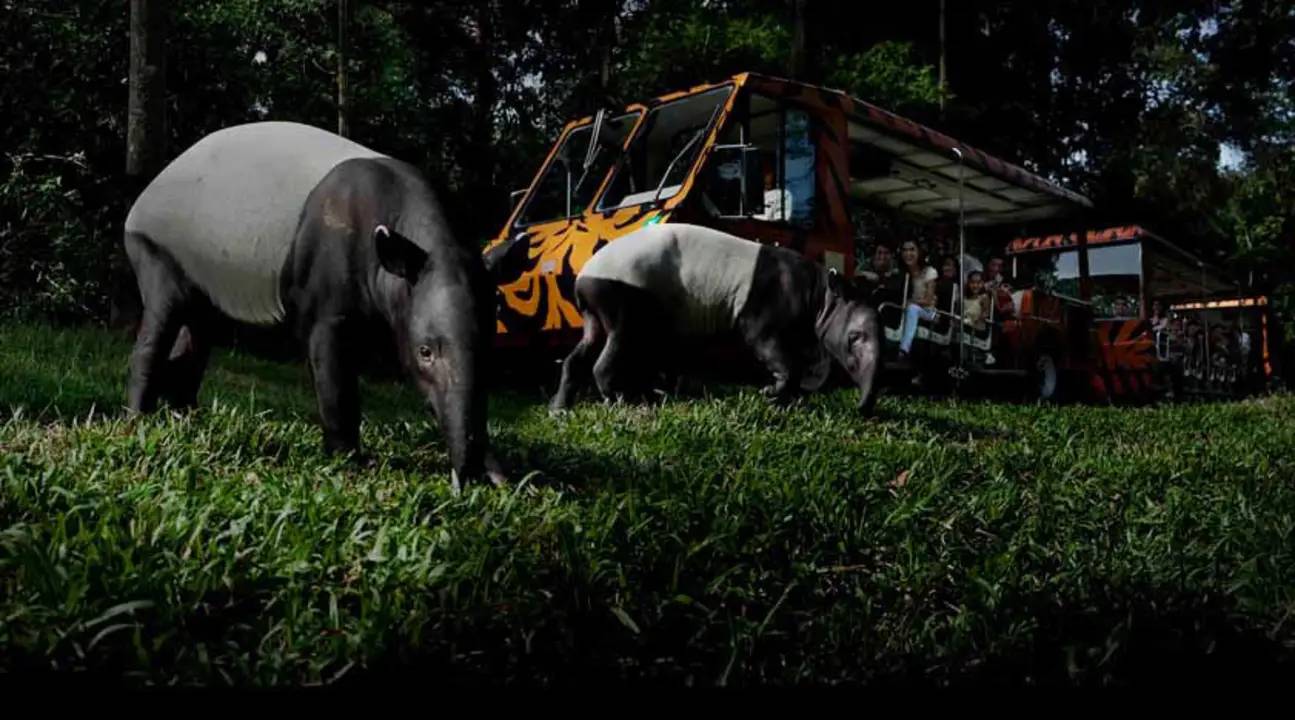 First opened in 1994, this world's first night wildlife park is spread across seven distinct habitats, each home to myriads of fascinating nocturnal creatures including the Malayan tiger, Asian elephant, or the Malayan flying foxes. There are several walking trails where you can walk along and observe these animals in their natural habitat. Alternatively, you can explore the park on wheels with a 35-minute tram rides with live commentaries, too!
Address: 80 Mandai Lake Road, Singapore
Opening hours: Daily from 7:30 PM to 12:00 AM
Ticket price: From SGD $49 (Adult) and SGD $33 (Child). You can also purchase ticket to Singapore Night Safari in advance via Inspitrip as well to get cheaper deals.
Jurong Bird Park
Besides the large Singapore Zoo, you can visit Jurong Bird Park to interact with thousands of Southeast Asia's feathered friends!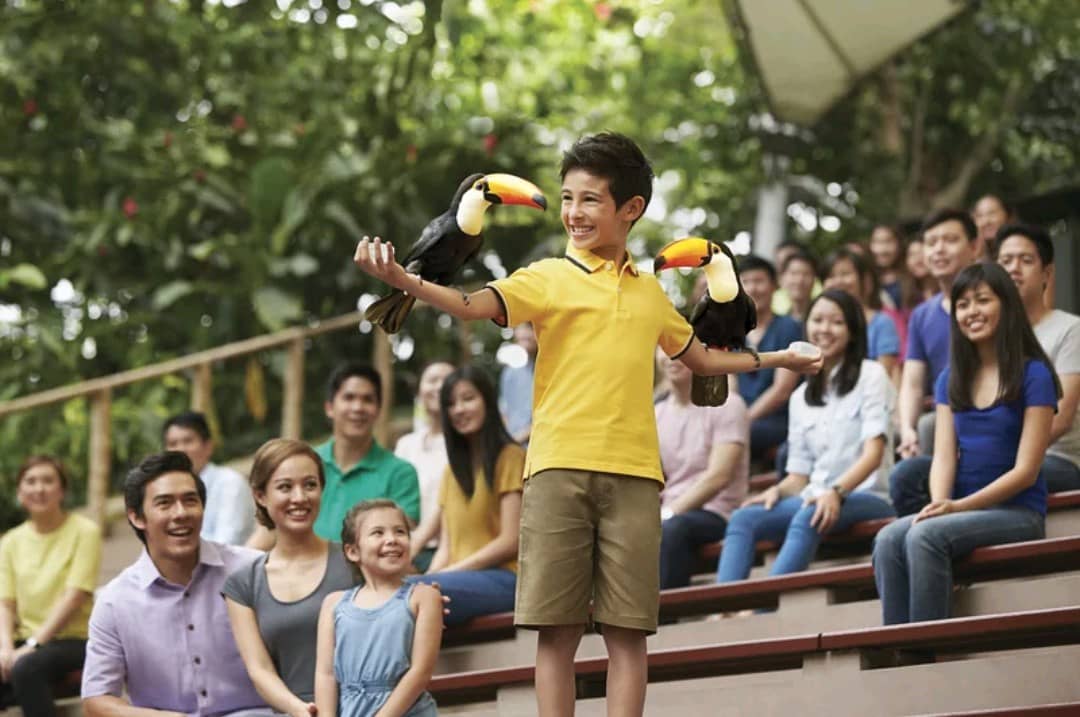 Jurong Bird Park proudly stands as the largest bird paradise in Asia, with over 5000 birds of 400 species living in an inland oasis spreading over 25 hectares (~62 acres). With so many areas to discover, this bird sanctuary surely makes for an exciting day trip for everyone, especially children! As the park is an expansive area, it is better that you refer to a detailed guide to visit Jurong Bird Park for a more information!
Address: 2 Jurong Hill, Singapore
Opening hours: 8:30 AM - 6:00 PM
Ticket price: $20 - $25 (Adult), $13 - $16 (Child). You can purchase Jurong Bird Park entrance tickets online to save time from queueing.
Visit Gardens by the Bay
Gardens by the Bay is an expansive, colourful and futuristic park in Singapore's bay area. Stretching across over 250 acres of land, Gardens by the Bay is perhaps Singapore's biggest pride. It consists of 1.5 million plants with over 500 species, the world's largest greenhouse, and a handful of amazing "supertrees".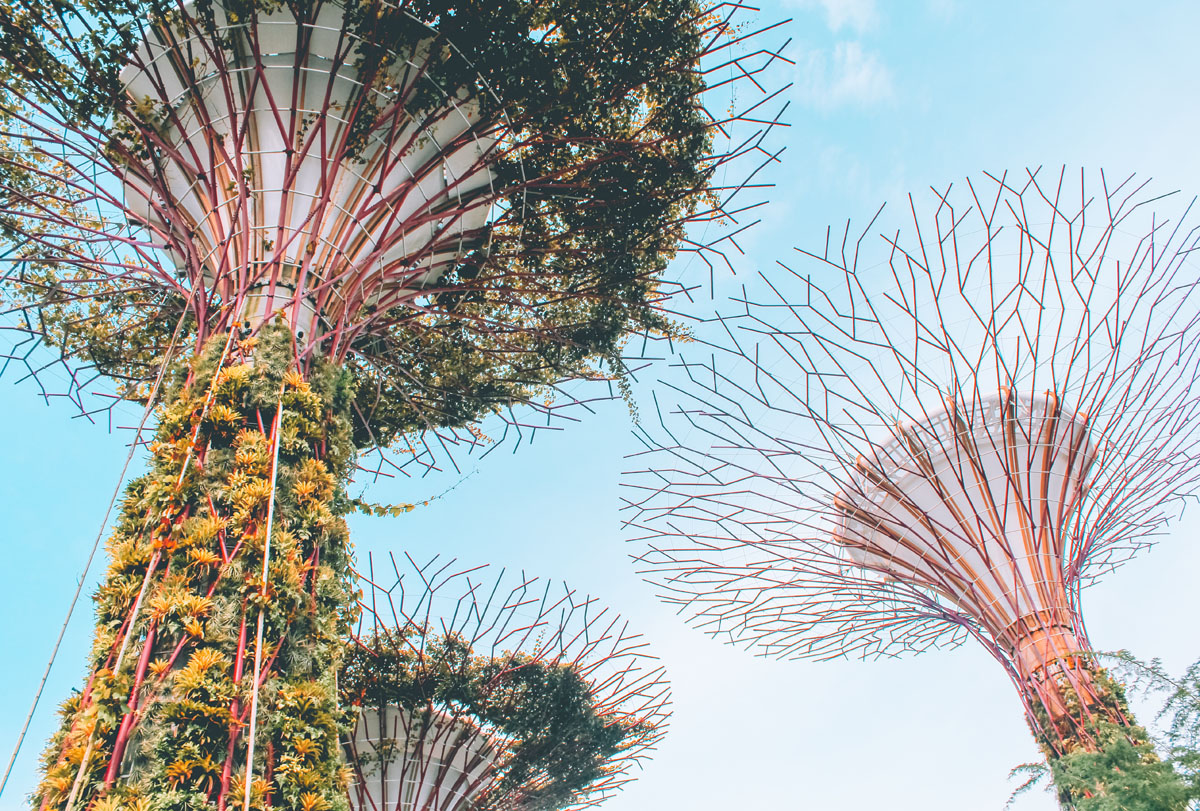 The Garden's famous Supertree structures also offer a spectacular skywalk, giving you a scenic view over the garden. Its large seashell-shaped greenhouses also recreate a variety of climates with hundreds of trees and plants to discover! Additionally, the gardens also exhibit a spectacular light-and-sound show called Garden Rhapsody twice every night.
Address: 18 Marina Gardens Drive, Singapore
Opening hours: 5:00 AM - 2:00 AM
Ticket price: (for non-residents) SGD $28 (Adult & Senior), SGD $15 (Children aged 3-12). Prices vary according to attractions. You can also get Gardens by the Bay tickets in advance for special discounts exclusively offered by Inspitrip.
Stroll along Chinatown streets
No matter how many times you have visited Singapore, exploring Chinatown is always one of the best things to do. Besides mouth-watering authentic Chinese food and important attractions, you will also find that Chinatown is an excellent place for shopping - as the cheapest souvenirs are here!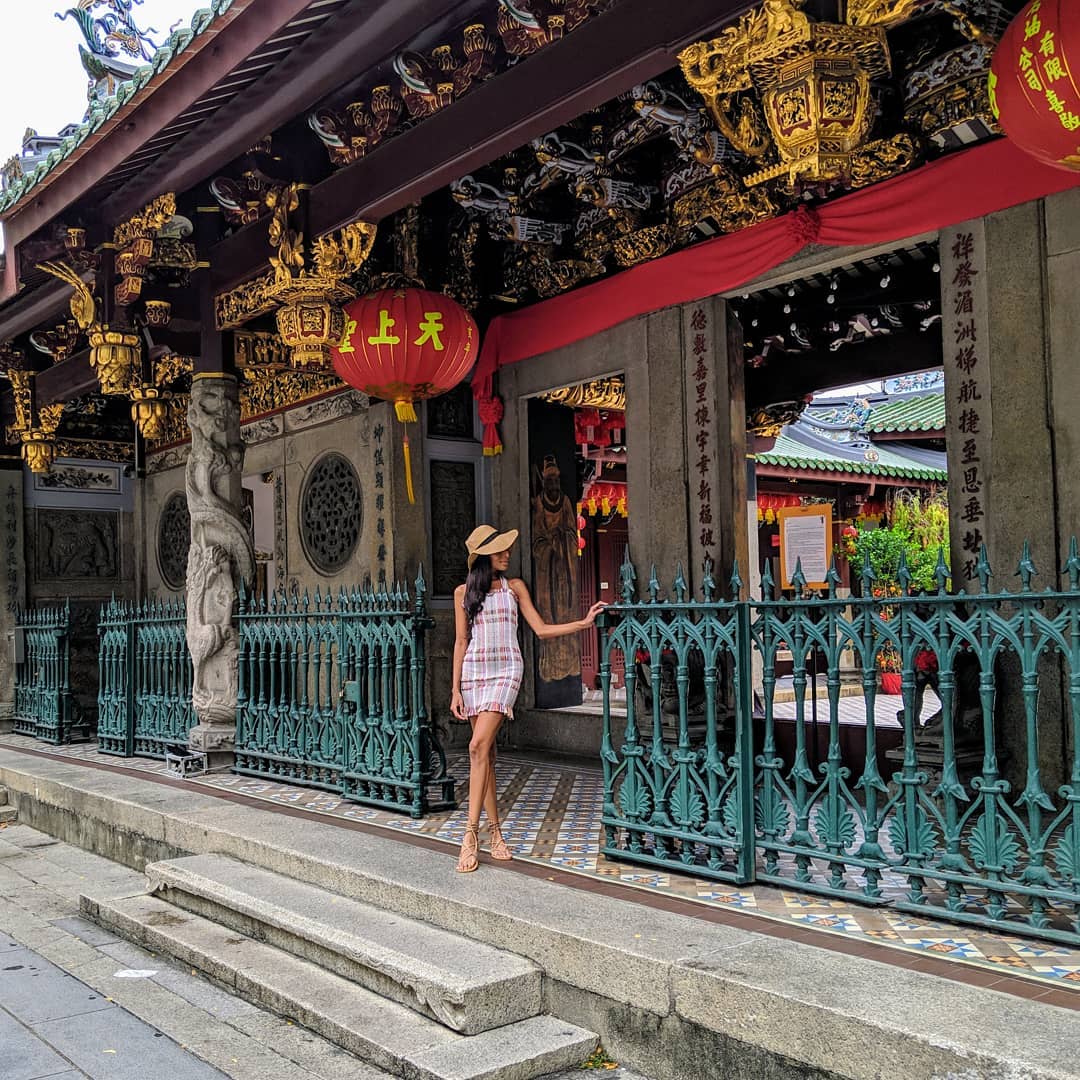 Countless restaurants and hawker food vendors are available for you to sample Chinese dishes. You can also stroll along the streets of Chinatown, discover its history from the Chinatown Heritage Centre, explore the Thian Hock Keng Temple, Buddha Tooth Relic Temple, and many more wonderful sites!
Address: within the Outram district in the Central Area (Get off at either Chinatown Station, Telok Ayer Station, or Tanjong Pagar Station)
Nightlife in Clarke Quay
Looking for things to do in Singapore when the sun is down? Join in a Singapore nightlife walking tour  with your travel buddies in Singapore to truly immerse in the vibrant vibes of Singpore's night.  Look no further and head over to Clarke Quay for the best drinking and partying spots!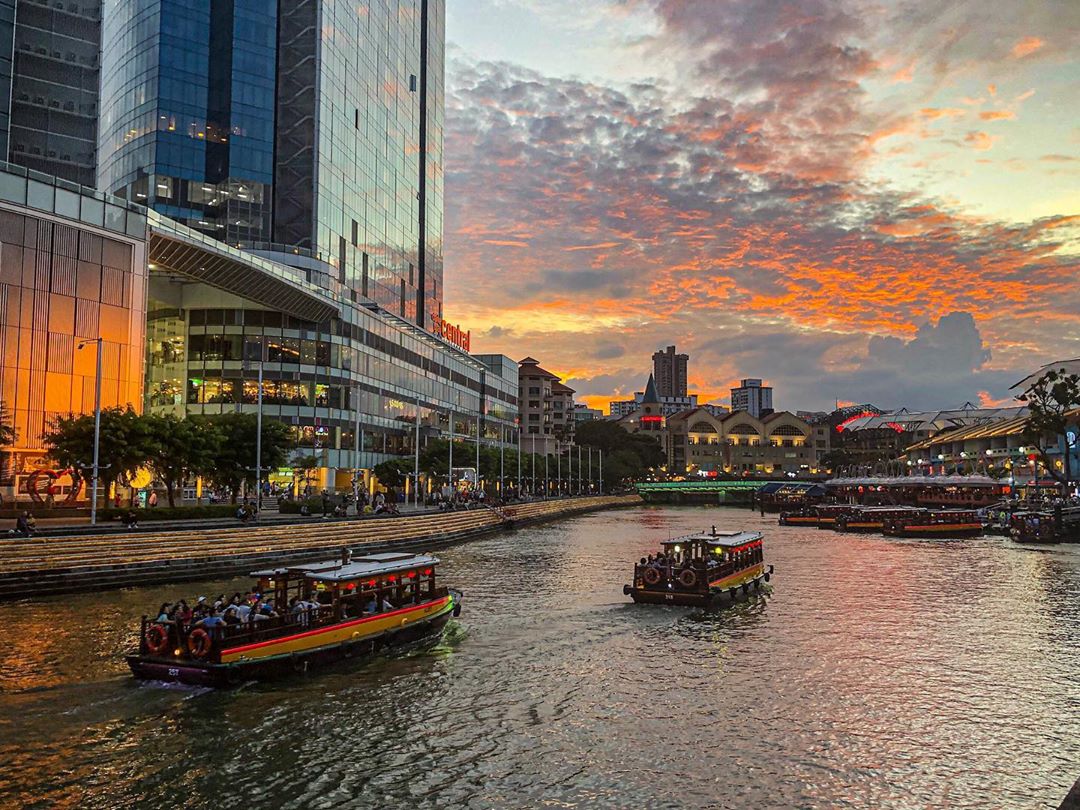 Clarke Quay is a historical riverside quay in Singapore, located within the Singapore River Planning Area. This seemingly peaceful quay shifted itself during the night, with tons of blinking lights and full of bustling bars, restaurants, boutique shops, and exciting nightclubs. Taking full advantage of the city's main river, with endless eateries around the edges and myriads of bars and shopping options, Clarke Quay is a true bar-hoppers' heaven. Some of the best venues here include Attica, Crazy Elephant, and Cuba Libré.
Address: 3 River Valley Road, Singapore
Hike the trail of Treetop Walk
If you're a nature lover, then take a look and cross the Treetop Walk in Singapore's largest reservoir - MacRitchie Reservoir. This off-the-beaten-track destination is full of natural attractions, with moderate to difficult hiking trails, diverse plants & animals and breath-taking scenery above the trees.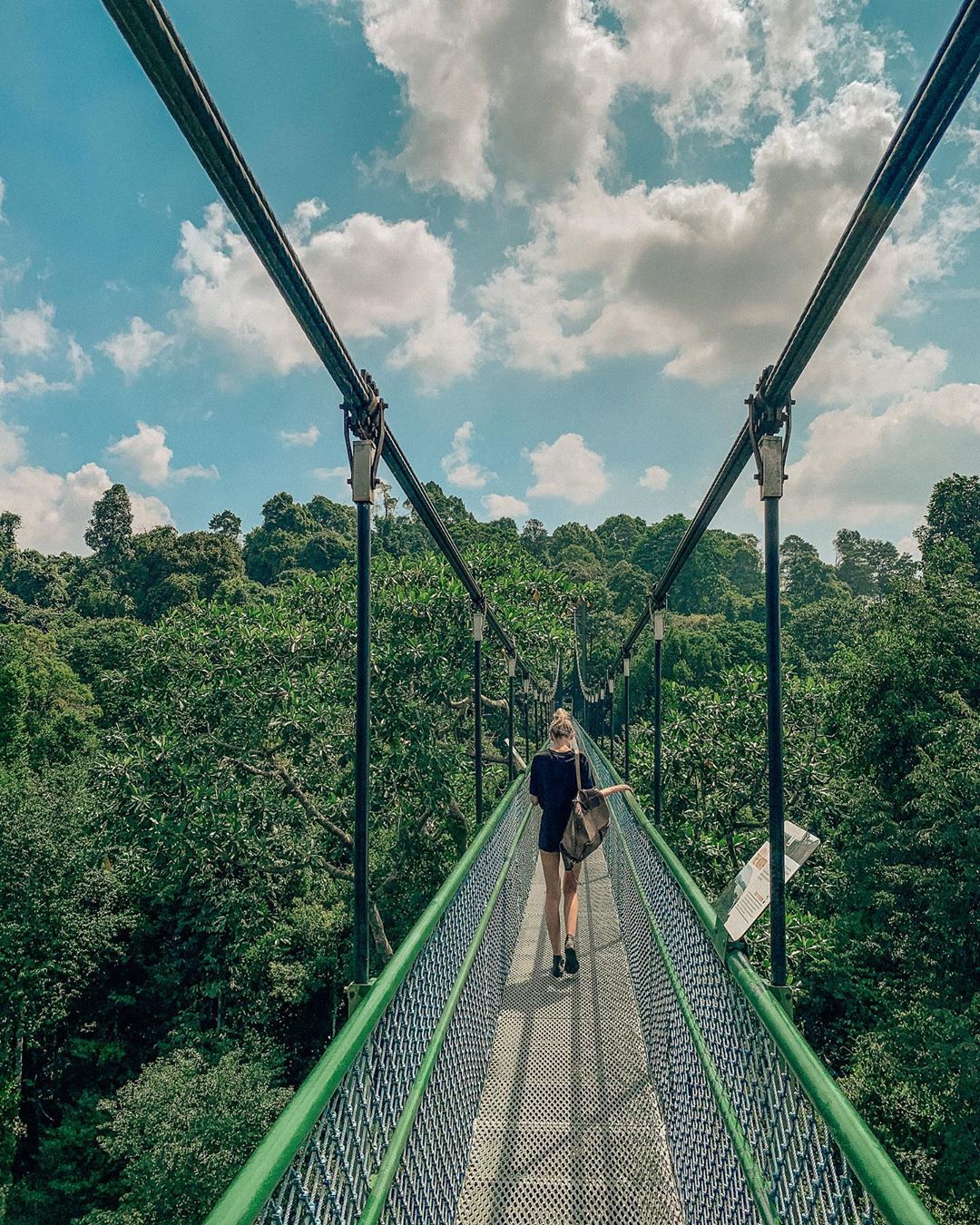 One of the most distinguishing features is the 250-metre-long suspended bridge connecting the reservoir's two highest points. From this bridge, you can get an amazing bird eye's view of the park's forest canopy. However, you must be prepared to venture through the forest trail to reach the bridge, which is not an easy task with Singapore's intense heat. If you're up to the challenge, pack your hiking essentials and head straight to this Treetop Walk. It's free of charge for everyone!
Address: 601 Island Club Road, Singapore
Have fun at Sentosa Island
It would be a huge miss if you travel to Singapore without visiting Sentosa Island. Also known as The State of Fun, Sentosa Island is home to many themed attractions, lush rainforests, luxurious spa retreat, sandy beaches, and resort-style accommodations. Discover some of Singapore's most exciting destinations right here in Sentosa Island!
S.E.A Aquarium
The S.E.A Aquarium is one of the biggest indoor aquariums in the world! It is home to over 100,000 marine animals of more than 800 species!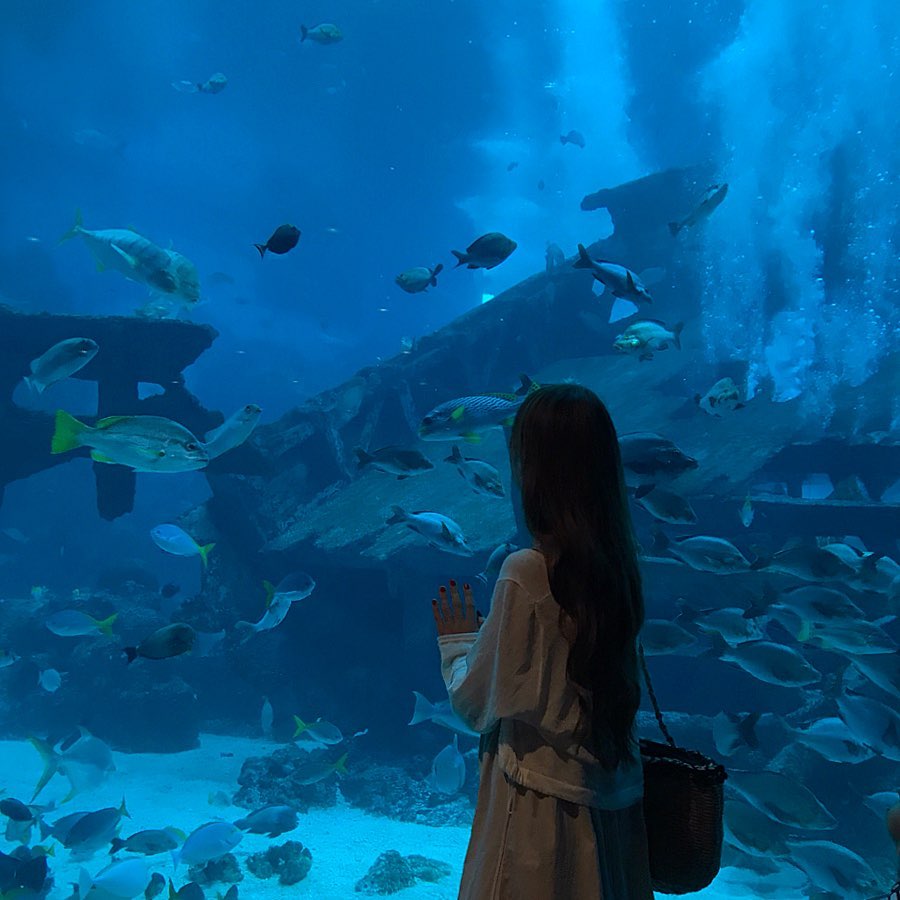 Get yourself acquainted with marine habitat as you come face-to-face with hammerhead sharks, bottlenose dolphins and tons of colorful fish, stingrays and whales in the panoramic Open Ocean, the Touch Pool and many other areas! Before heading to S.E.A Aquarium, make sure you know the ins and outs out this wonderful place for a more fulfilling trip!
Opening hours: Daily from 10:00 AM to 7:00 PM
Ticket price: (One day pass) SGD $40 (Adult), SGD $29 (Child & Senior). You can get an online direct entry ticket to Singapore S.E.A Aquarium too!
Adventure Cove Water Park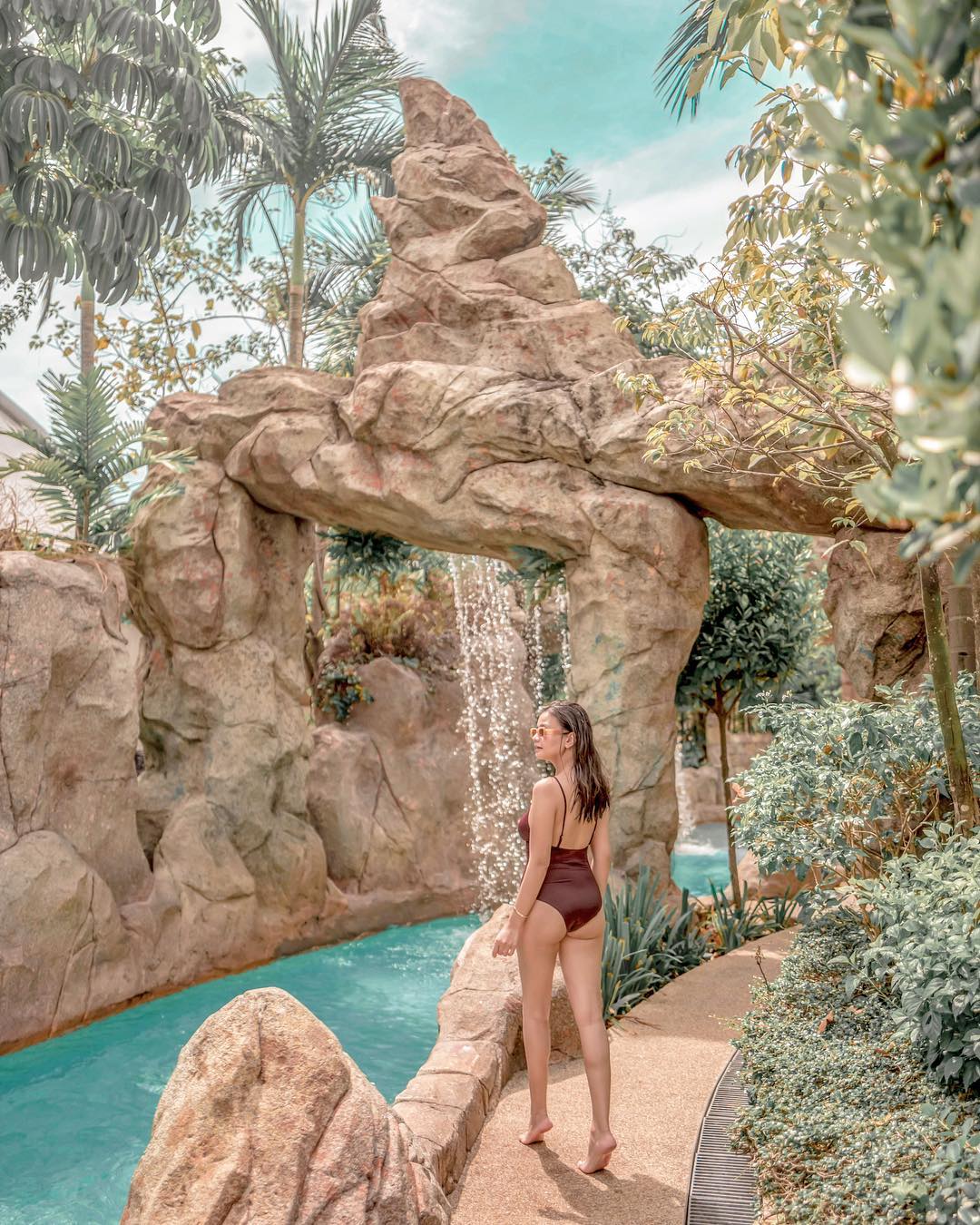 Experience thrilling slides and have some encounters with marine life all in one place. Come to Adventure Cove Waterpark - where you can take some high-speed water slides, unwind yourself on a lazy river, snorkel with thousands of tropical fish over vibrant reefs, mingle among rays and even face sharks!
Opening hours: Daily from 10:00 AM to 6:00 PM
Ticket price: SGD $38 (Adult), SGD $30 (Child & Senior). Get your Adventure Cove Water Park ticket online to save some time from queueing!
Universal Studios Singapore
Universal Studios Singapore It is a gigantic, 20 hectares (~50 acres) park filled with adorable characters from Universal Studios, exciting & thrilling rides, and tons of amazing shows and activities. It is also the only Universal Studios theme park in Southeast Asia.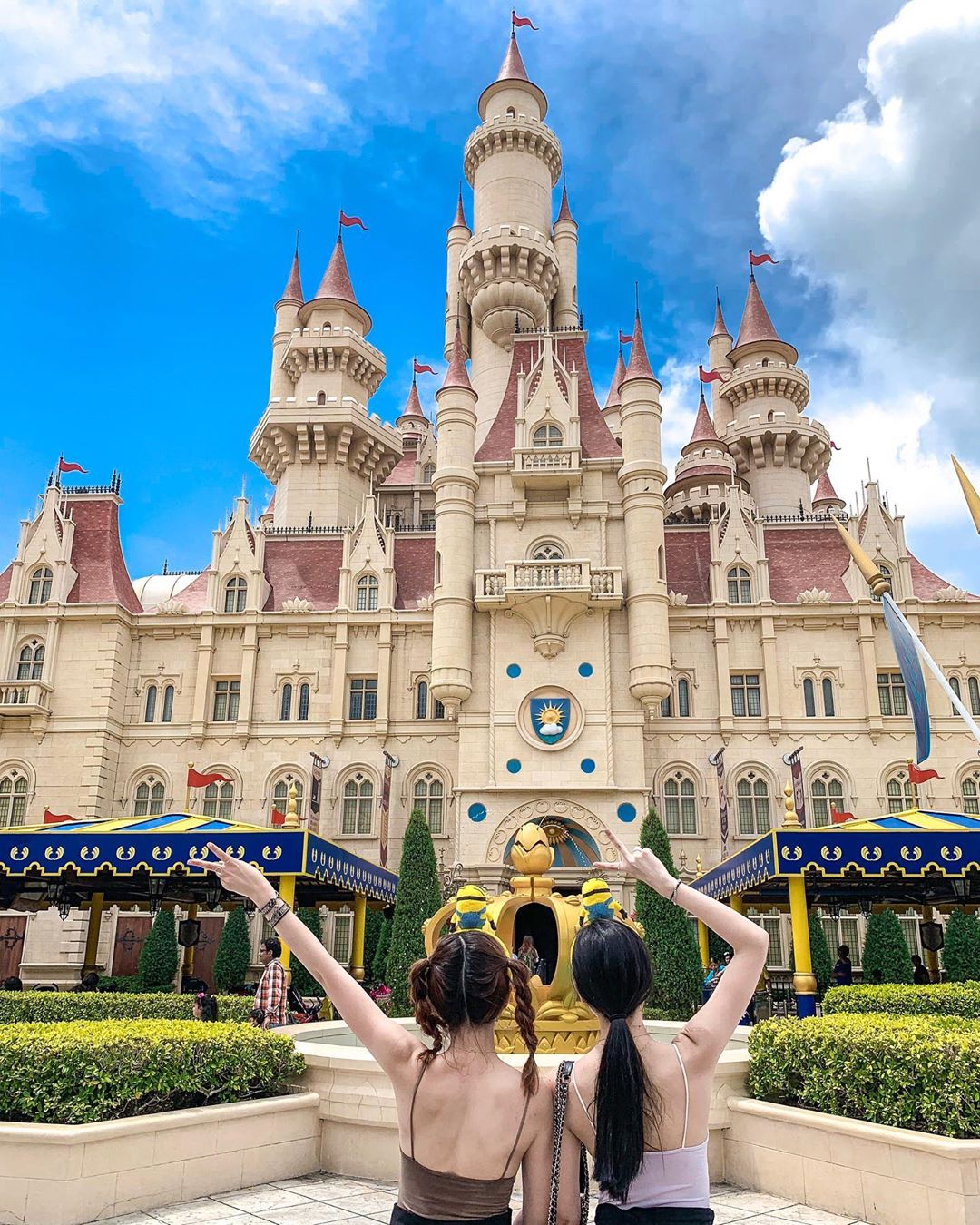 The areas in Universal Studios Singapore is so expansive and there are thousands of visitors coming every day. It can take you more than a day to queue for the rides and discover the surrounding attractions. Therefore, it is best that you prepare beforehand and get a one-day pass to Universal Studios Singapore to save time lining up to buy the entrance ticket and enjoy special discounts. Plus, you should also get to know some tips and tricks for a more effective journey to Universal Studios. If you're planning to travel to Singapore, you should not miss this amazing theme park! Not only kids but adults will surely be falling in love with this place!
Opening hours: 10:00 AM - 7:00 PM
Ticket price: SGD $79 (Adult), SGD $59 (Children)
Madame Tussauds Museum
While you're on Sentosa Island, take this chance to visit Madame Tussauds Museum – the world's most famous wax museum. Get closer to your favorite idol Beyoncé, play soccer alongside Cristiano Ronaldo, or break some sweat at the new interactive IIFA Awards and the Virtual Reality Racing Experience.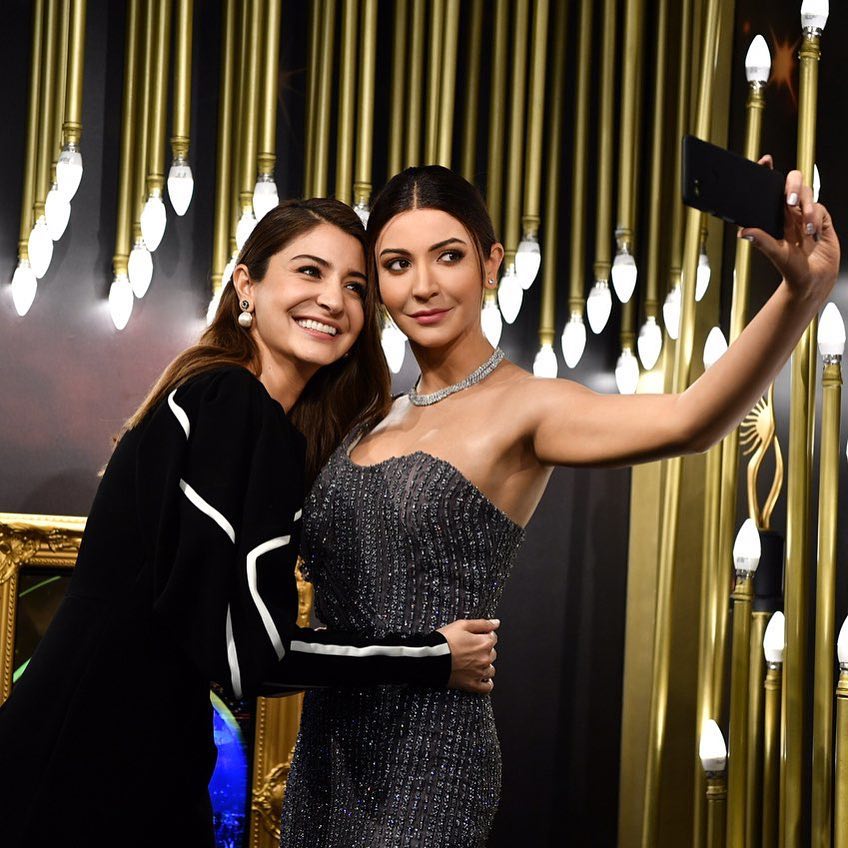 But wait! There's more fun awaits! It is best that you reserve a ticket to Madame Tussauds Singapore in advance so you don't have to queue and miss your precious time here!
Opening hours: 10:00 AM - 7:30 PM
Ticket price: From SGD $28 (Adult)
Shopping at Orchard Road
As one of the most expensive cities in the world, Singapore is no short of high-end brands. In fact, they have a whole area called Orchard Road dedicated to huge shopping malls and famous chic brands!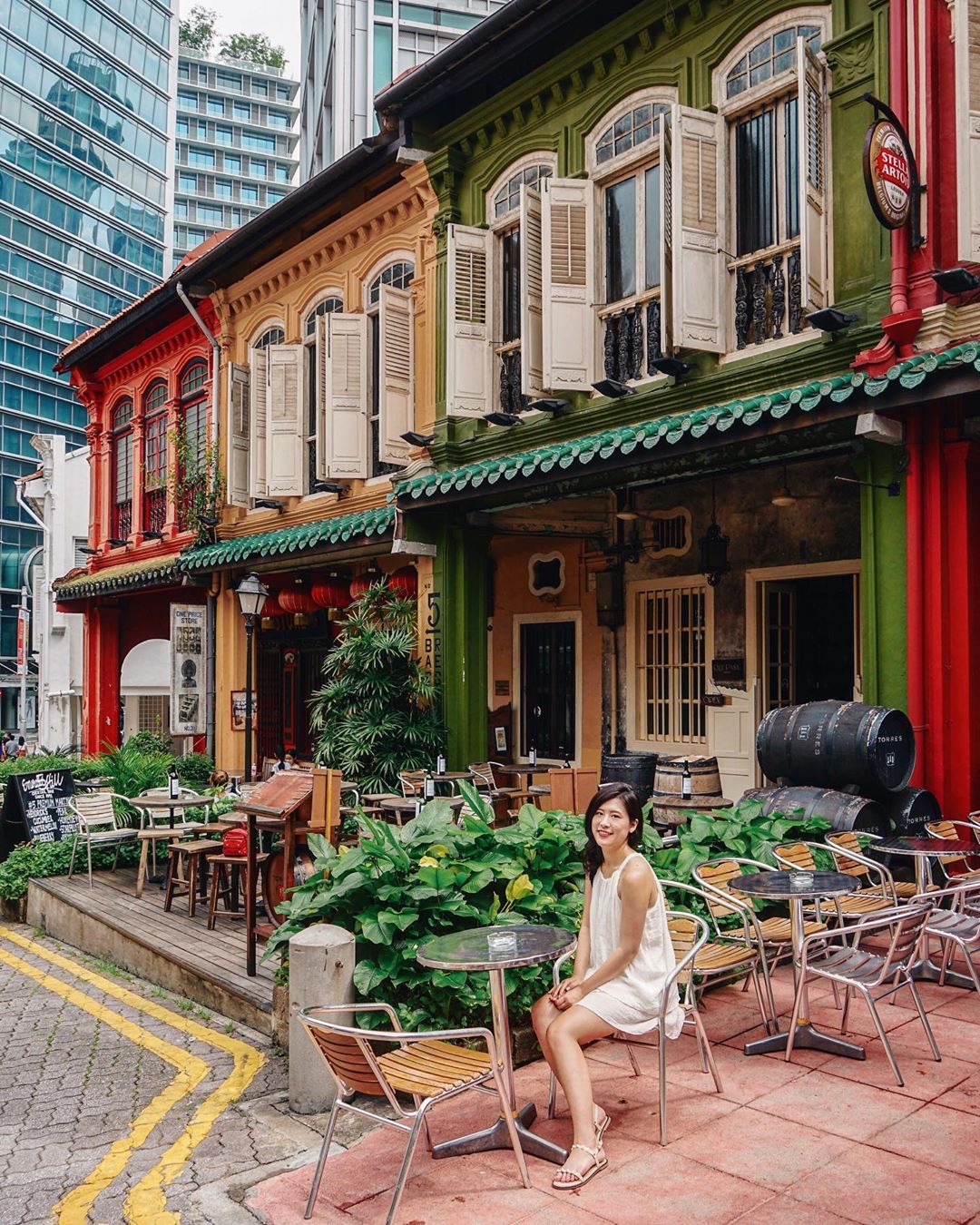 You can shop till you drop here in Orchard Road, or navigate your way through to the extra wealthy Peranakan community of Emerald Hill. There are lots of charming & vibrant residential and commercial clusters of Chinese Baroque-style terrace houses here - perfect for your pretty Instagram shots!
Address: Get off at Somerset Station
Explore the Haw Par Villa
Want to discover yet another off-the-beaten-path zone? Go to the Haw Par Villa - An Asian-themed cultural park with attractions dedicated to Chinese folklore, myths and legends.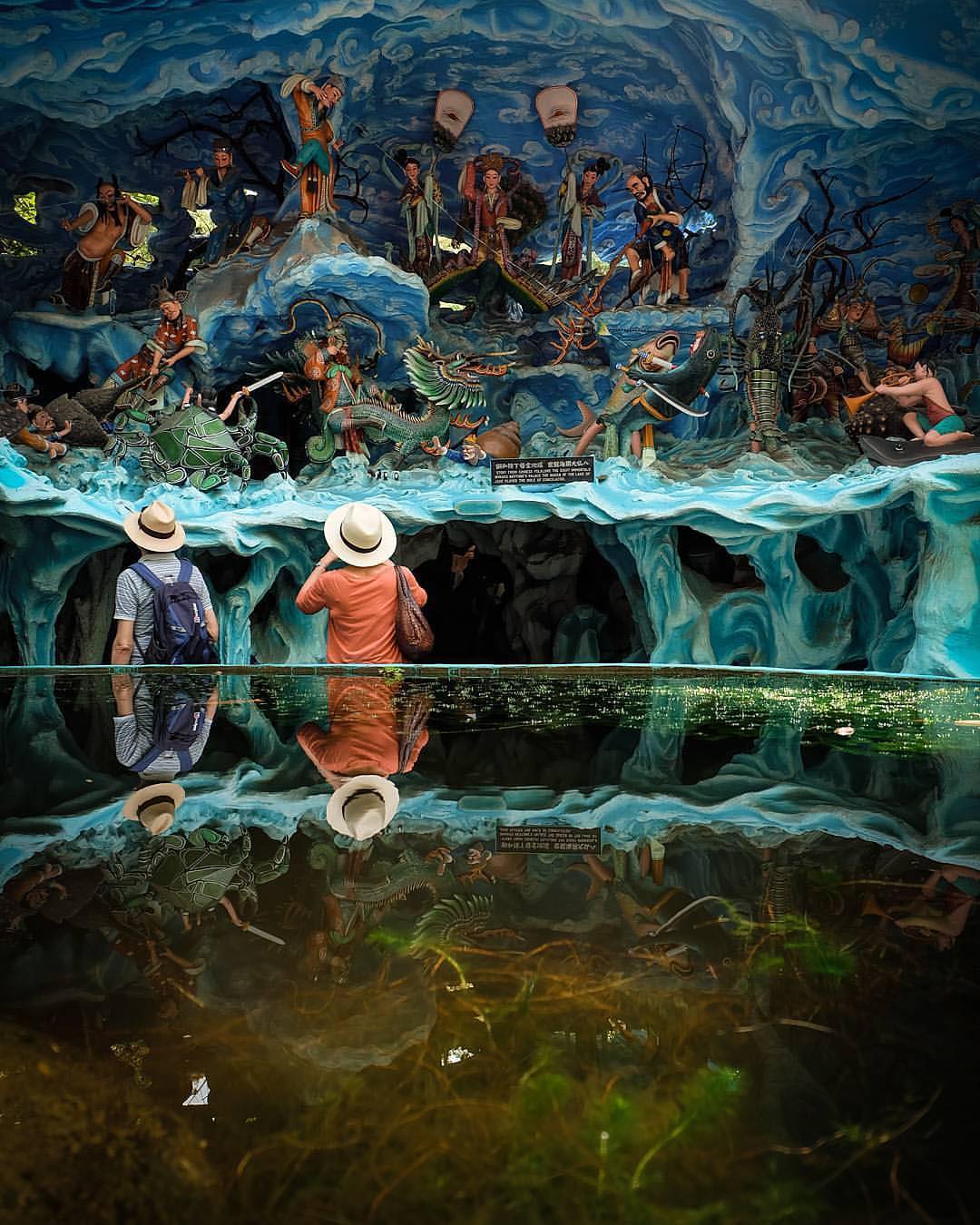 If you're looking for a bit of thrill, visit the Haw Par Villa at night and delve into an other-worldly experience with the Ten Courts of Hell. (Make sure you're mentally prepared! The journey is filled with graphic exhibitions not suitable for the faint of heart)
Address: 262 Pasir Panjang Road, Singapore (Get off at Haw Par Villa Station)
Opening hours: 9:00 AM - 10:00 PM
Ticket price: free
Ride the Singapore Flyer
The Singapore Flyer is located at Downtown Core, Singapore. As the world's greatest observation wheel (165m tall), the Singapore Flyer offers you a one-of-a-kind experience, with a gorgeous panoramic view of Singapore both day and night.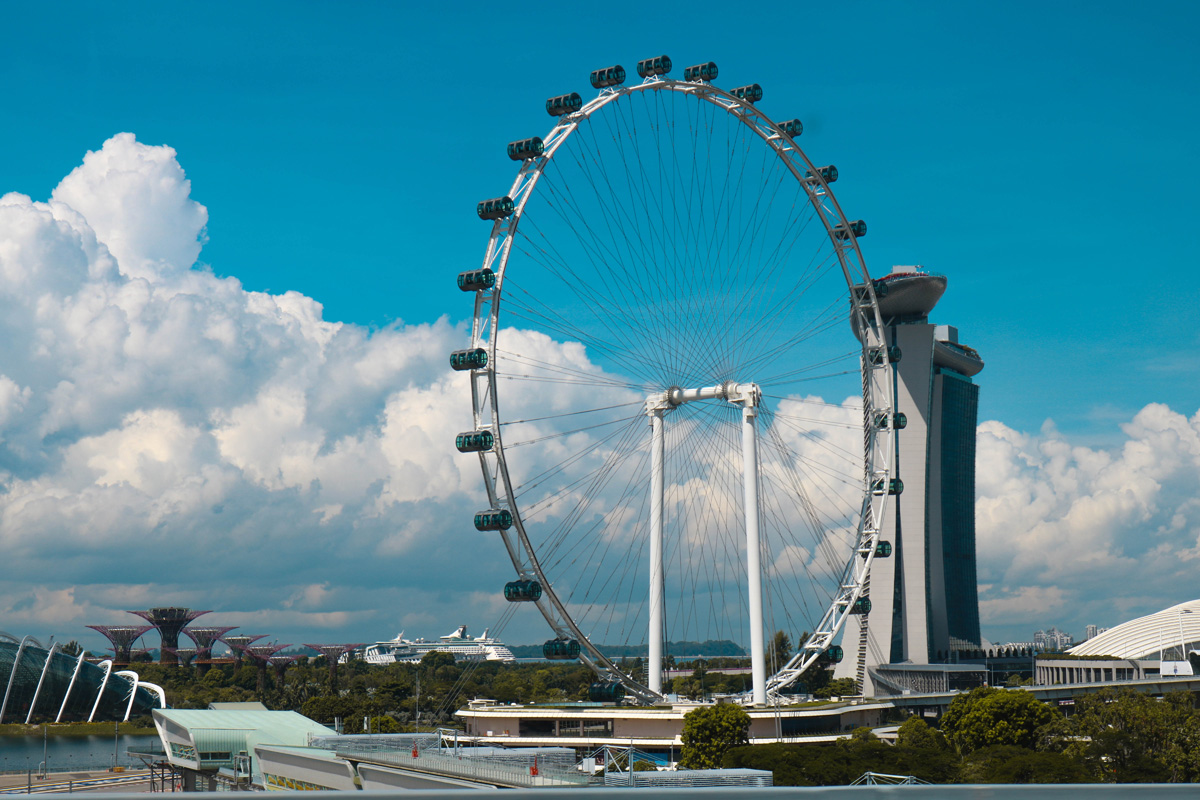 Come and ride the Singapore Flyer and observe the city's famous sights such as the Singapore River, Marina Bay, Raffles Place, and more!
Address: 30 Raffles Ave, Singapore
Opening hours: 8:30 AM - 10:30 PM
Ticket price: $33 (Adult), $24 (Senior over 60), $21 (Children aged 3-12)
What to eat in Singapore
Hainan Chicken Rice
One of the most staple dishes loved by many generations of Singaporean is Hainan Chicken Rice. The chicken is steamed and served alongside rice cooked in chicken stock. The juicy and savoury taste of chicken dipped in a variety of sauces with the rice oozing with flavours and fragrant aroma make for a quick & fulfilling lunch!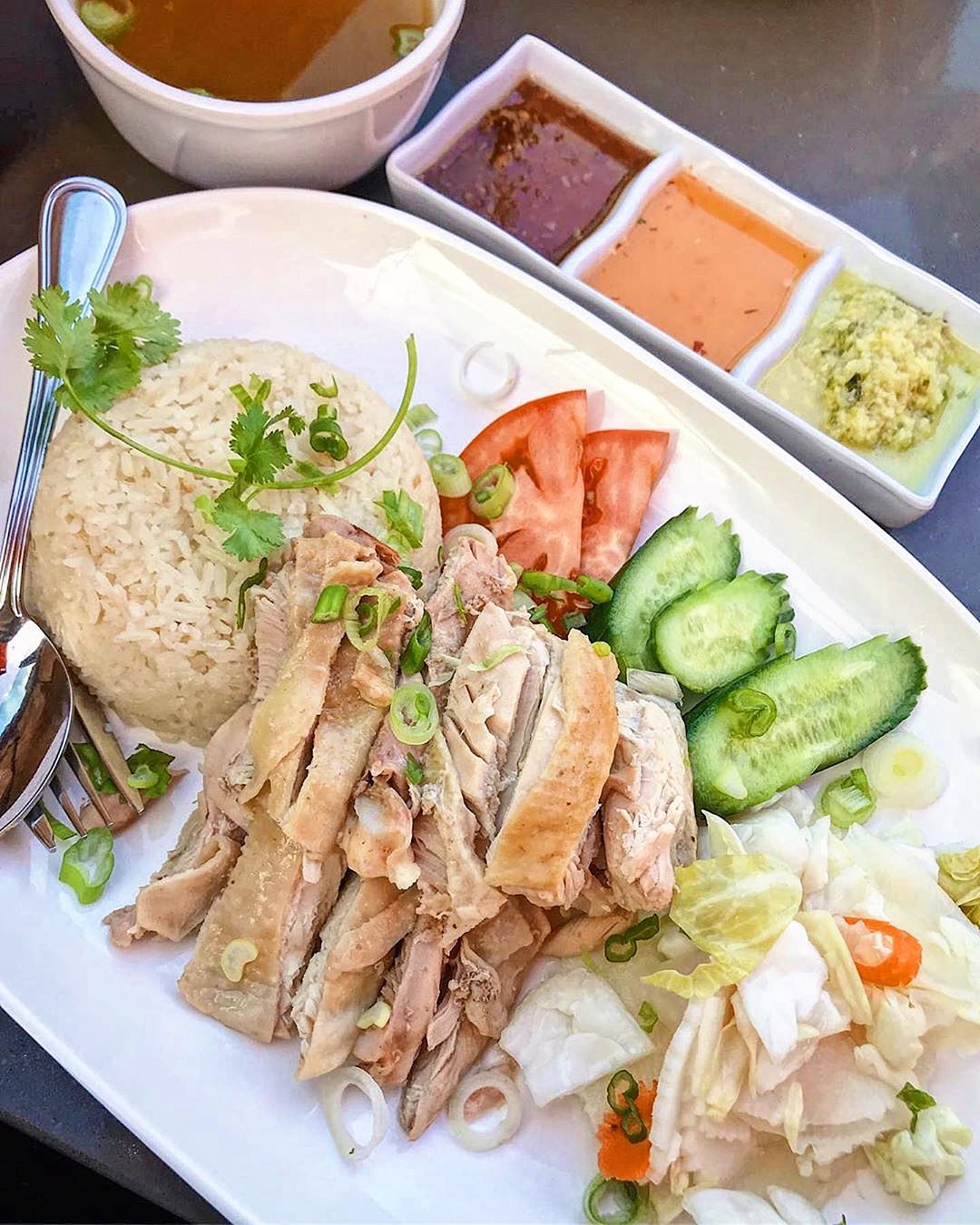 You can try Hainan Chicken Rice at the following restaurants:
Tian Tian Hainanese Chicken Rice (closed every Monday): 1 Kadayanallur Street, #01-10/11 Maxwell Food Centre, Chinatown, Singapore
Wee Nam Kee Hainanese Chicken Rice Restaurant: 101 Thomson Road, #01-08 United Square Shopping Mall, Singapore
Ah Tai Chicken Rice (closed every Tuesday): 1 Kadayanallur St, #01 -07 Maxwell Food Center, Chinatown, Singapore
Loy Kee Chicken Rice: 342 Balestier Road, Singapore
Kaya Toast
Your breakfast in Singapore can't be completed without a plate of Kaya Toast! Kaya is a sweet coconut egg jam. It is spread generously and evenly over toasted bread. You can eat this with soft-boiled eggs and a dash of soya sauce for an extra taste!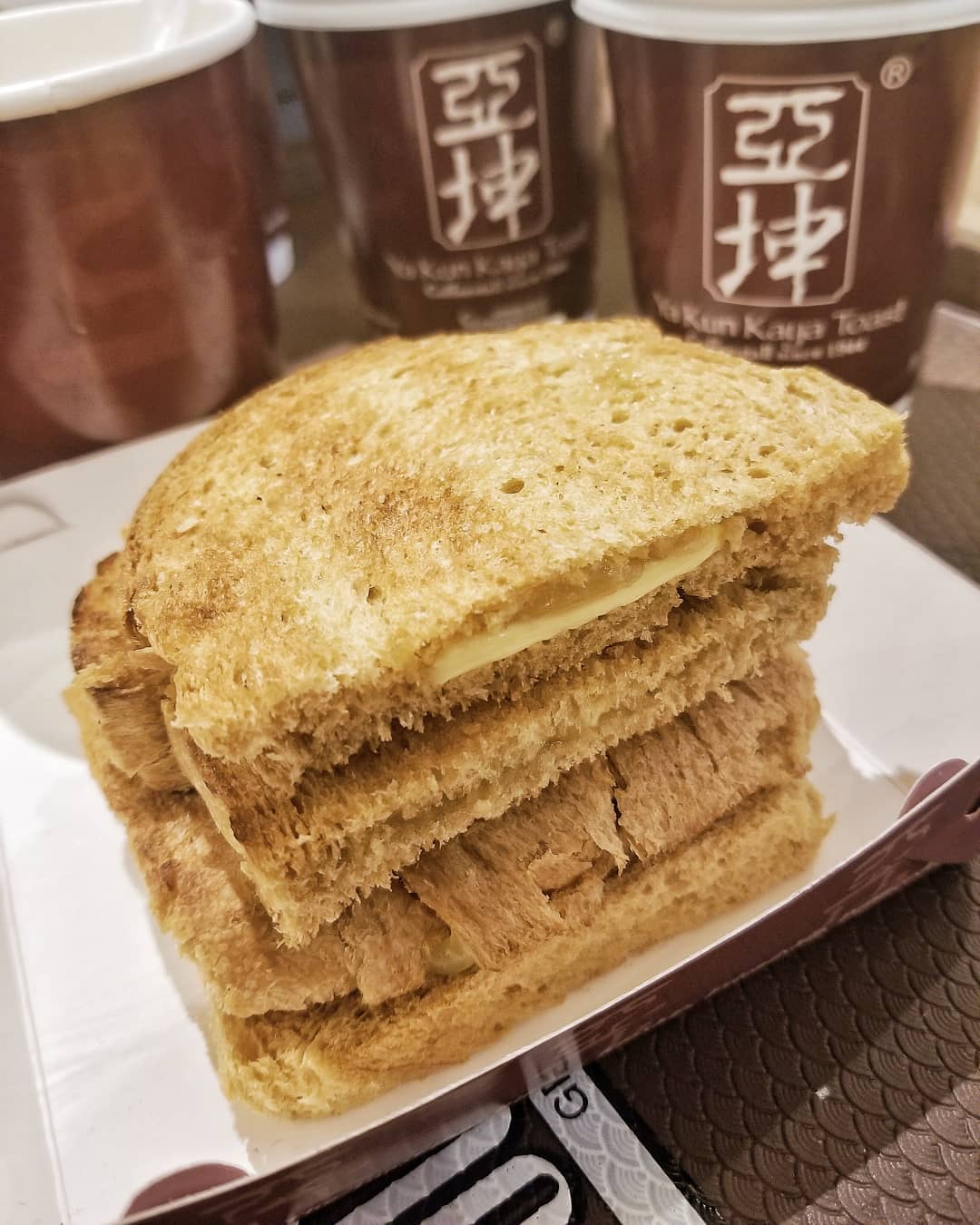 You can try Kaya Toast at:
Ya Kun Kaya Toast: 1 Harbourfront Walk, #B2-26, Vivo City, Singapore
Fun Toast: Citylink Mall, 1 Raffles Link, #B1-04, Singapore
Killiney Kopitiam: 67 Killiney Road, Singapore
Toast Box: AMK Hub, No. 53 Ang Mo Kio Ave 3, #01-01, Singapore
Laksa
Laksa is a Chinese-Malay rice noodle dish in spicy coconut curry soup with fish cakes, shrimp, egg and chicken. There are quite a few variants of Laksa, and the one in Singapore is katong laksa, served with cut-up noodles. Sometimes people add cockles and tofu for some extra taste.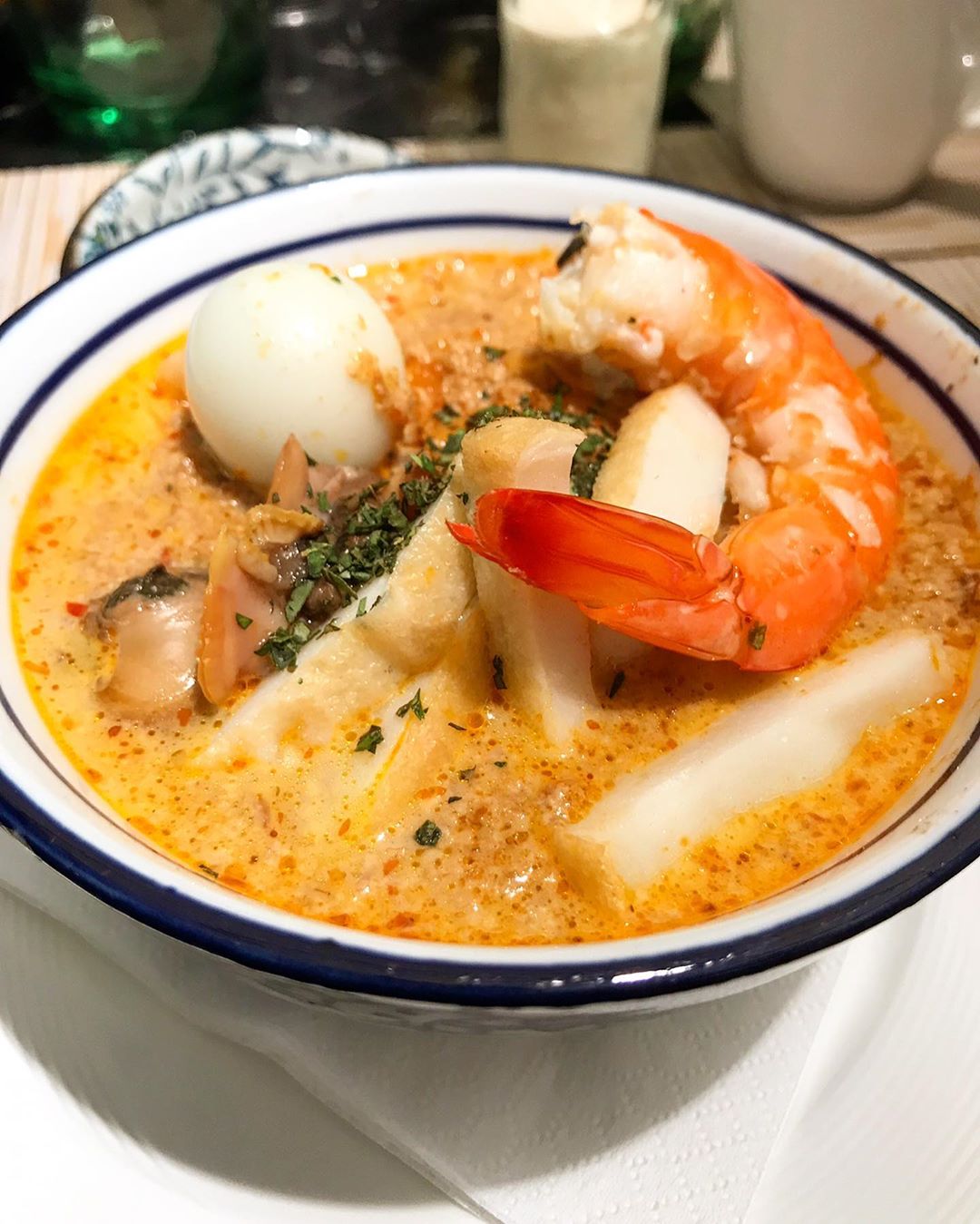 Best Laksa in Singapore:
328 Katong Laksa: 51 East Coast Road, Singapore
Depot Road Zhen Shan Mei Claypot Laksa: 120 Bukit Merah Lane 1, #01-75 Alexandra Village Food Centre, Singapore
928 Yishun Laksa: 928 Yishun Central 1, #01-155, Singapore
Wei Yi Laksa & Prawn Noodle: 48A Tanglin Halt Road, Singapore
Char Kway Teow
A commonly found dish in hawker centers and restaurants - Char Kway Teow. Have a taste of this dish and you shall be melted with the perfect combination of flat rice noodles, egg noodles stir-fried with cockles, eggs, lap cheong (Chinese sausages), chives and bean sprouts. Sometimes chefs will add in a smoky taste to the dish by cooking the noodles at a high temperature!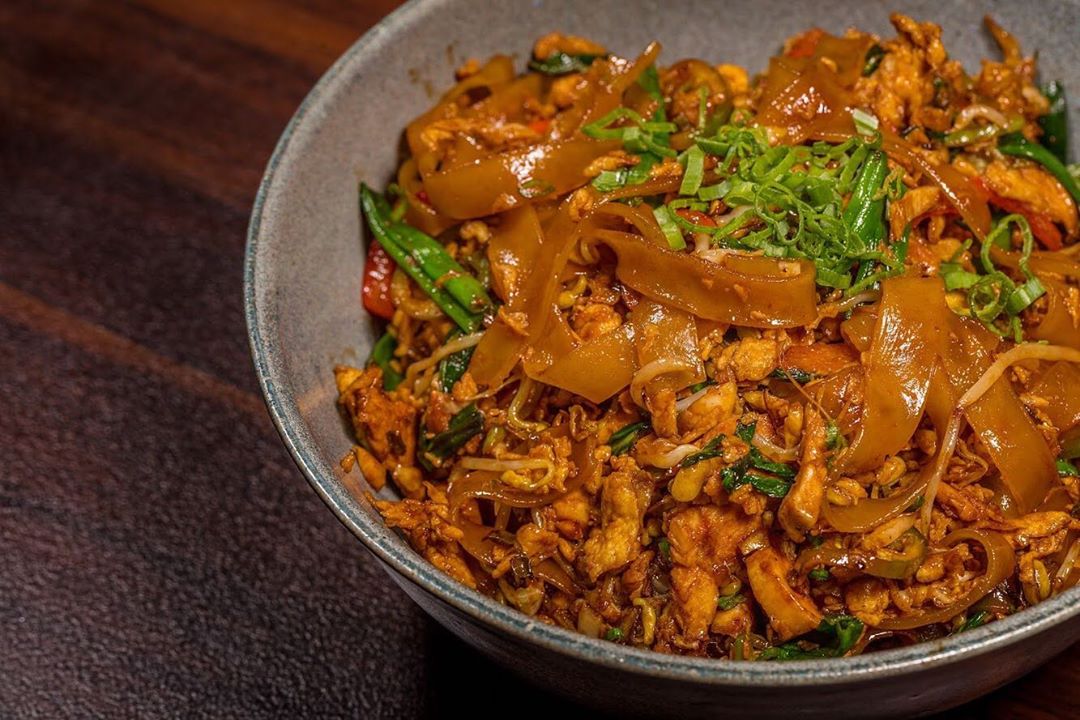 You can try this at:
No. 18 Zion Road Fried Kway Teow: 70 Zion Rd, #01-17 Zion Riverside Food Centre, Singapore
Ang Mo Kio Char Kway Teow: 724 Ang Mo Kio Ave 6, #01-28, Singapore
Green Sky Fried Kway Teow: No. 1, Bedok Road, #01-14, Bedok Food Centre, Singapore
786 Char Kway Teow: #01-28, 115 Bukit Merah View, Singapore
Oyster Omelette
Orh Luak, or Oyster Omelette, is a delicious omelette mixed in a perfect blend of flour and eggs, with a generous helping of oysters and topped with fresh coriander, bean sprouts, and sweet, spicy sauce.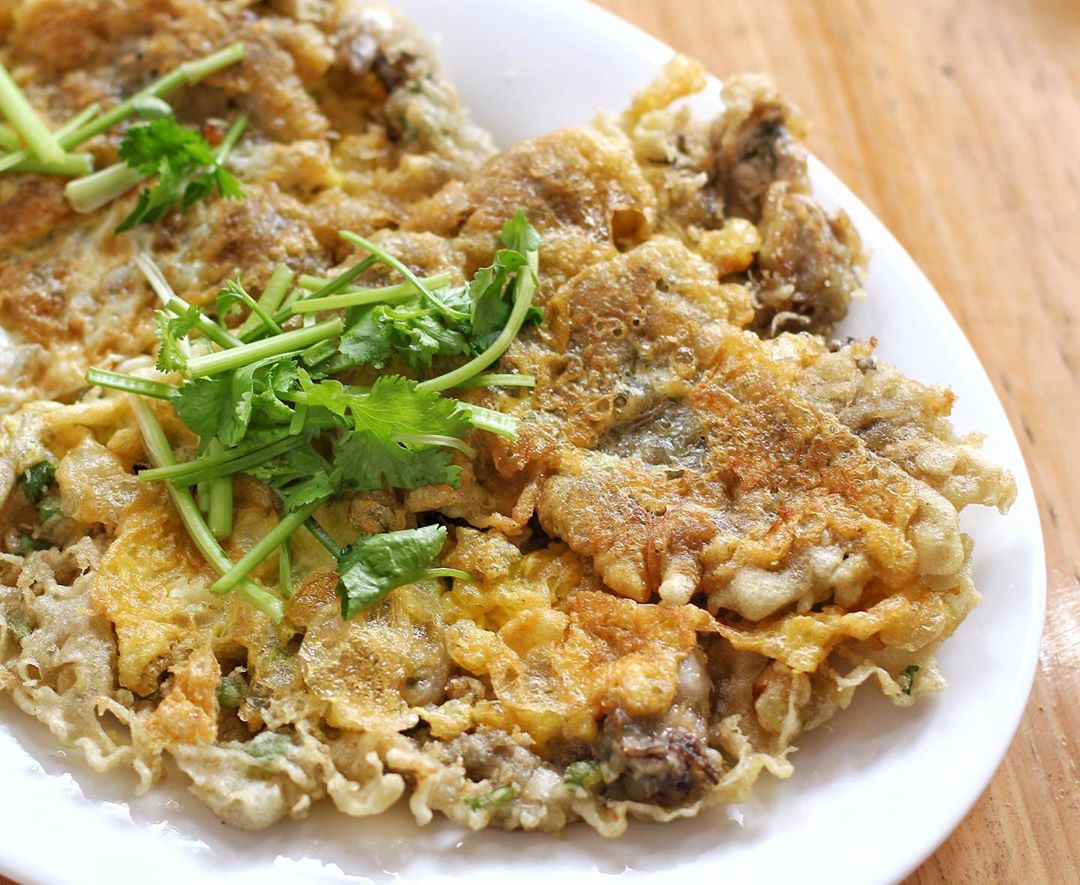 Clam on this mouth-watering plate of oyster omelette at:
Ah Chuan Fried Oyster Omelette (Closed every Tuesday): 22D Lor 7 Toa Payoh Singapore 314022 Lor 7 Toa Payoh, Singapore
Geylang Lorong 29 Fried Hokkien Mee: 396 East Coast Road, Singapore
Chui Huay Lim Teochew Cuisine: 190 Keng Lee Road, Chui Huay Lim Club,#01-02, Singapore
Katong Keah Kee Fried Oysters: Singapore Food Trail Singapore Flyer, 30 Raffles Avenue, Singapore
Roti Prata
Roti Prata is an Indian dish, consisting of a flaky Indian bread (made with or without eggs) and a thick vegetable-based lentil curry.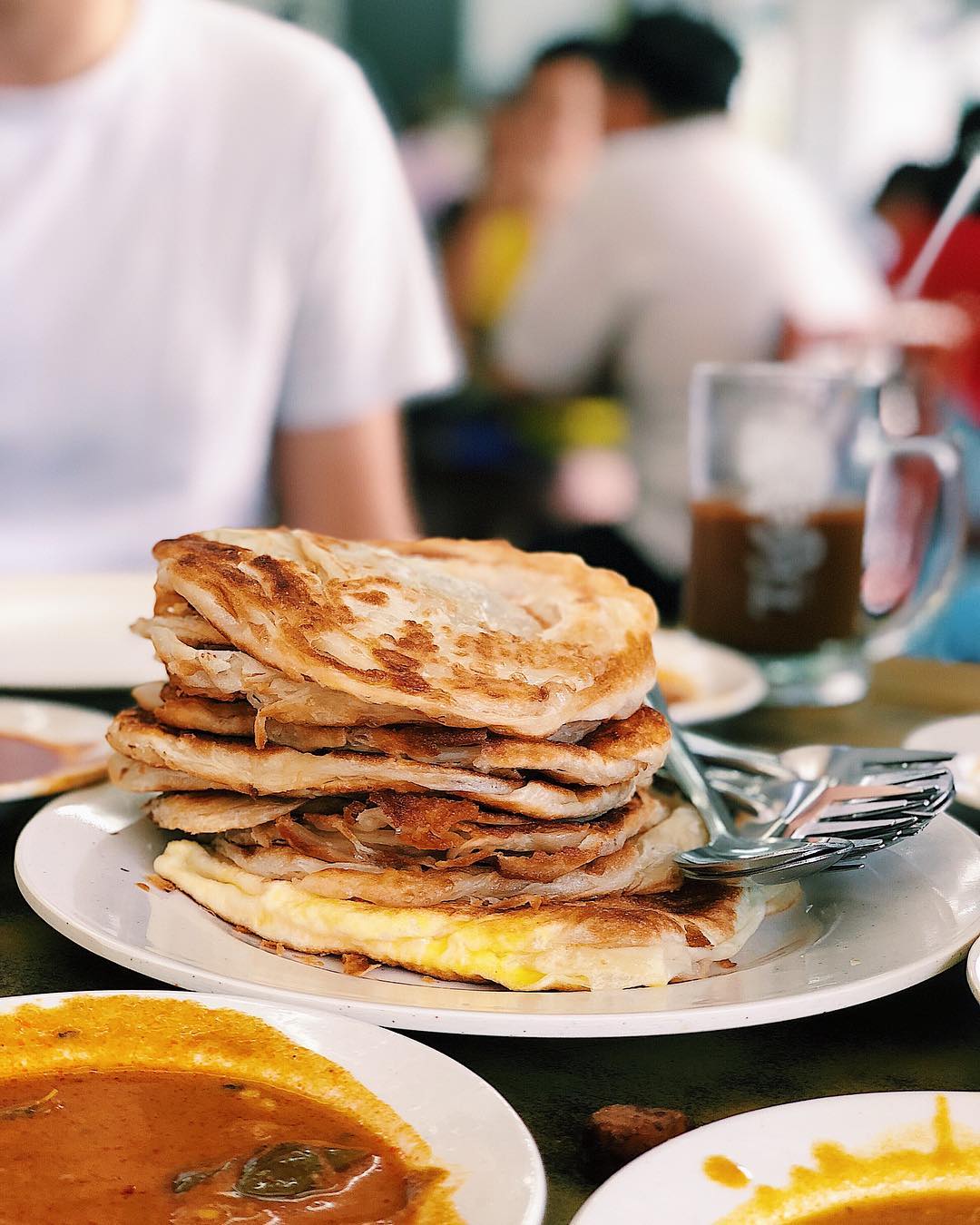 Satisfy your curry-ving at:
Prata Planet: 320 Clementi Ave 4, Singapore
Mr. and Mrs. Mohgan's Super Crispy Roti Prata (Open from Thursday to Sunday only): Tin Yeang Restaurant, 300 Joo Chiat Road (beside, Dunman Food Centre), Singapore
Springleaf Prata Place: 1 Thong Soon Ave, Singapore
ENAQ - The Prata Shop (Ghim Moh): 21 Ghim Moh Road, Singapore
Wanton Mee
Wanton Mee is a Cantonese dish served with dry noodles and a bowl of wanton soup. Char siew is also added to the noodles. Sometimes, you can get fried wantons too!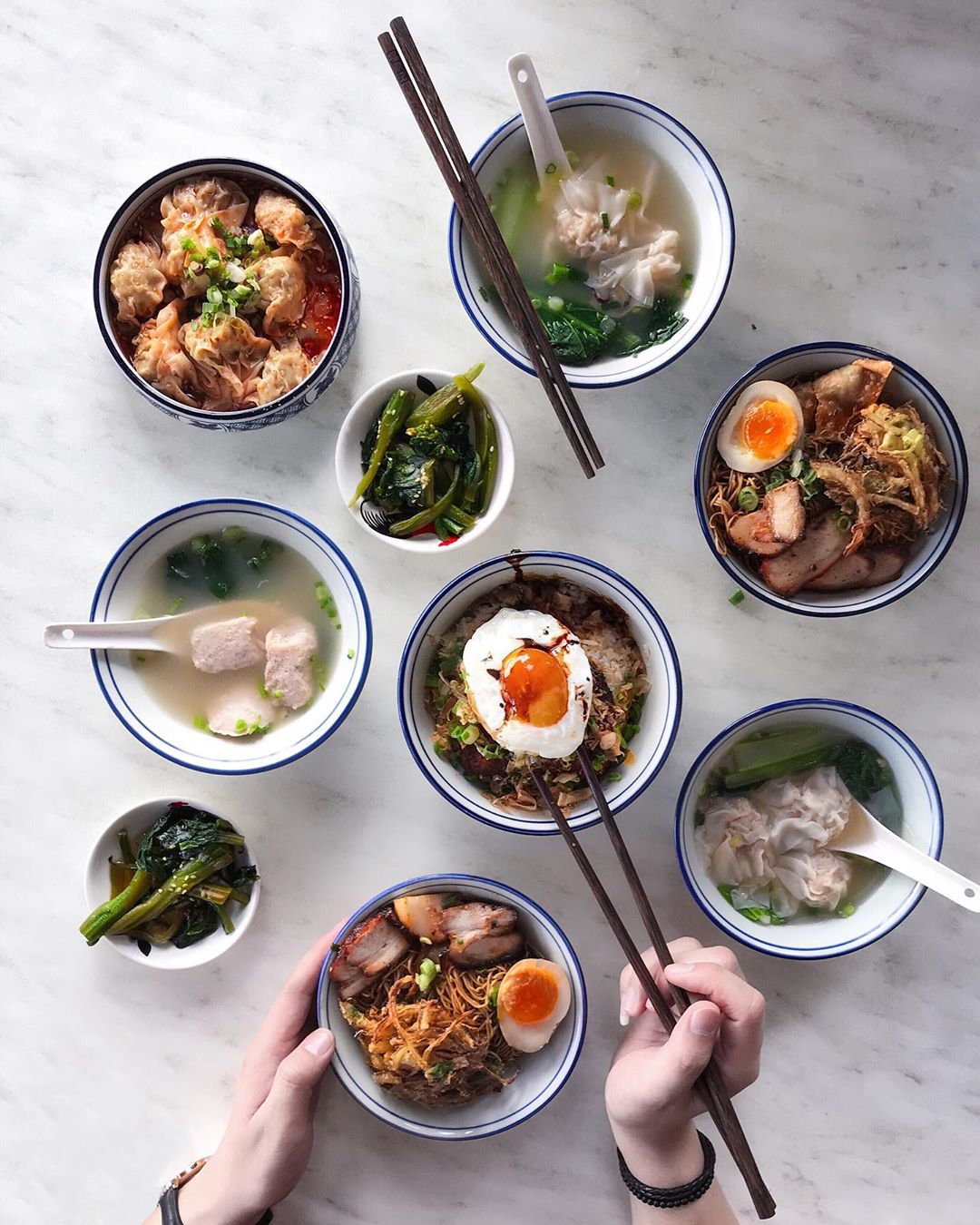 You can get a slurp of this tasty noodle dish at:
Crab Meat Wonton Mee: Sin Fong Restaurant, 560 MacPherson Road, Singapore
Wong Kee Noodle: Timbre+, 73A Ayer Rajah Crescent, #01-06, Singapore
Lo Chan Kee Cantonese Wanton Noodles: #02-23 Holland Drive Market & Food Centre, Block 44 Holland Drive, Singapore
Ji Ji Wanton Noodle Specialist: Block 531A, Upper Cross Street, Level 2 #02-49, Hong Lim Food Complex, Singapore
Char Siew
Another popular dish of Chinese origins is Char Siew. Char Siew is a kind of roasted red pork belly in a thick sauce. It can be found in many Chinese restaurants and hawker food stalls. The meat is chopped and laid out on rice or noodles.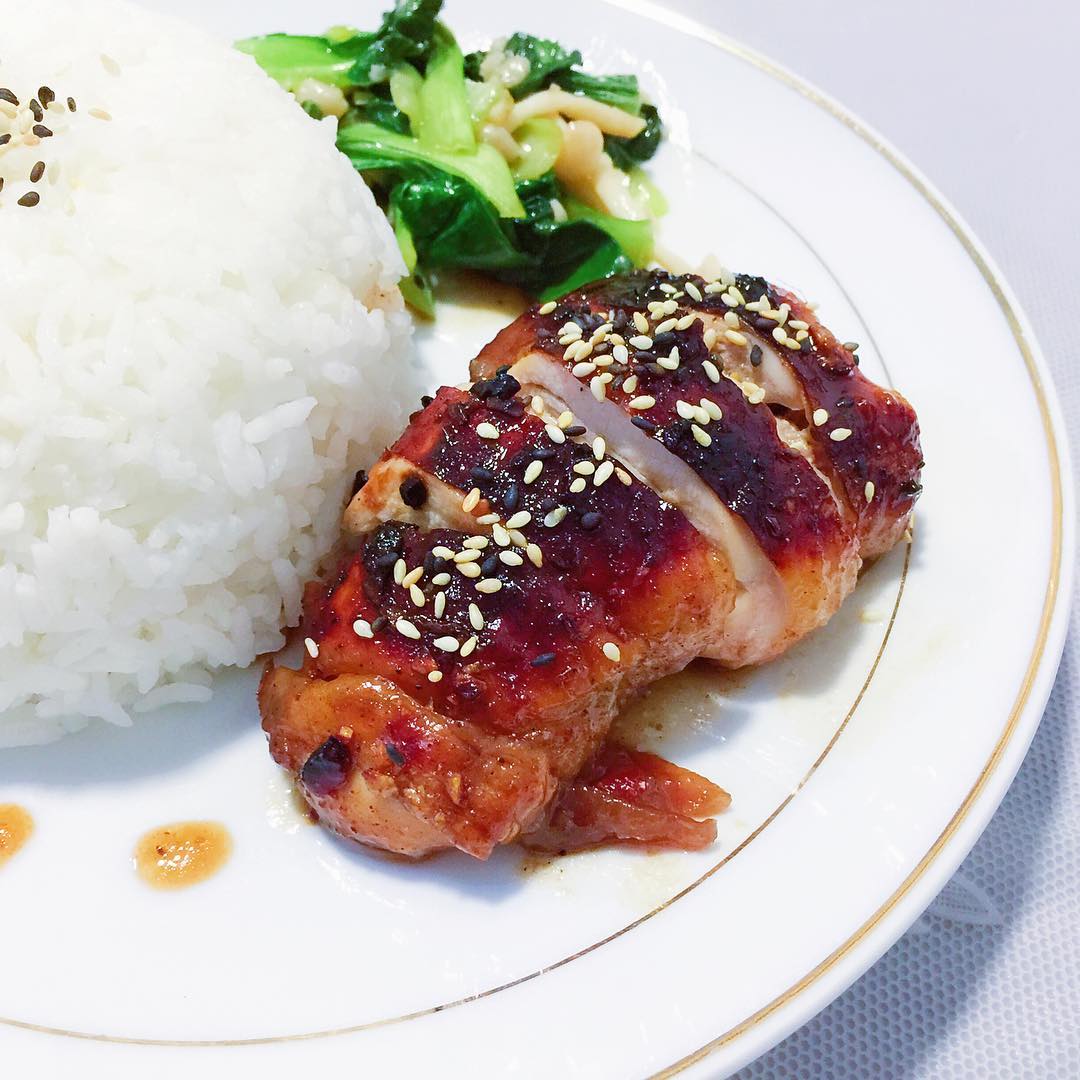 You can sample this dish at:
Kim Heng Roasted Meat (Closed every Wednesday): 214 Serangoon Ave 4, #01-88, Singapore
Roast Paradise 烧味天堂 (Closed every Monday): 51 Old Airport Road, #01-121, Singapore
肥姐叉烧面皇 Fatty Char Siew King (Closed every Thursday): 10 North Bridge Road Singapore
Where to stay when you travel to Singapore
Generally, accommodations in Singapore are a bit pricier than other countries in Southeast Asia. Depending on your budget range, you can opt for a specific area to book your accommodation in Singapore. If you are planning to travel to Singapore consider the following places as your accommodation:
Budget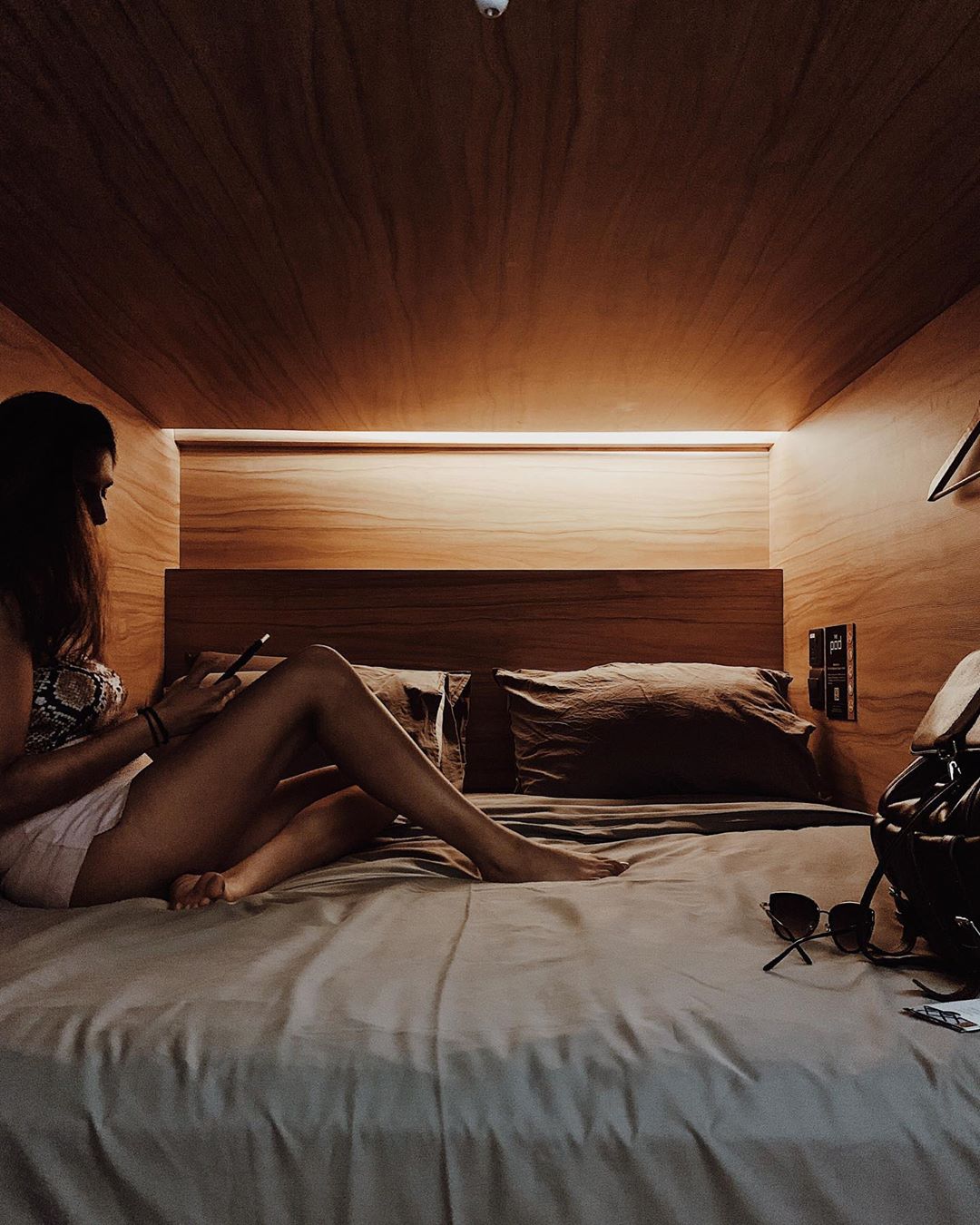 If you're looking for a place low in price, but certainly not low in quality, head to the neighbourhoods of Little India, Kallang, Geylang Bugis or Chinatown. This is where you can find affordable hotels or hostels for your stay. Some good quality ones we recommend are:
The11room Hostel: 6A Jalan Ayer, Singapore (2,7km from Bugis street)
Hipstercity Capsule Hotel: 9 Circular Road, Boat Quay, Singapore (14-minute walk to Chinatown Heritage Center)
Beary Best! Kampong Glam Hostel: 64 Arab Street, Kampong Glam, Singapore (10-minute walk to Bugis street)
Atlantis Pods @ Bugis hostel: 2 Tan Quee Lan Street 02-00, Singapore (450m to Bugis Junction)
Capsule Pod Boutique Hostel: 38 Upper Cross Street, Chinatown, Singapore (131m to Chinatown MRT Station, within walking distance to Chinatown Heritage Center and Mariamman Temple)
Mid-range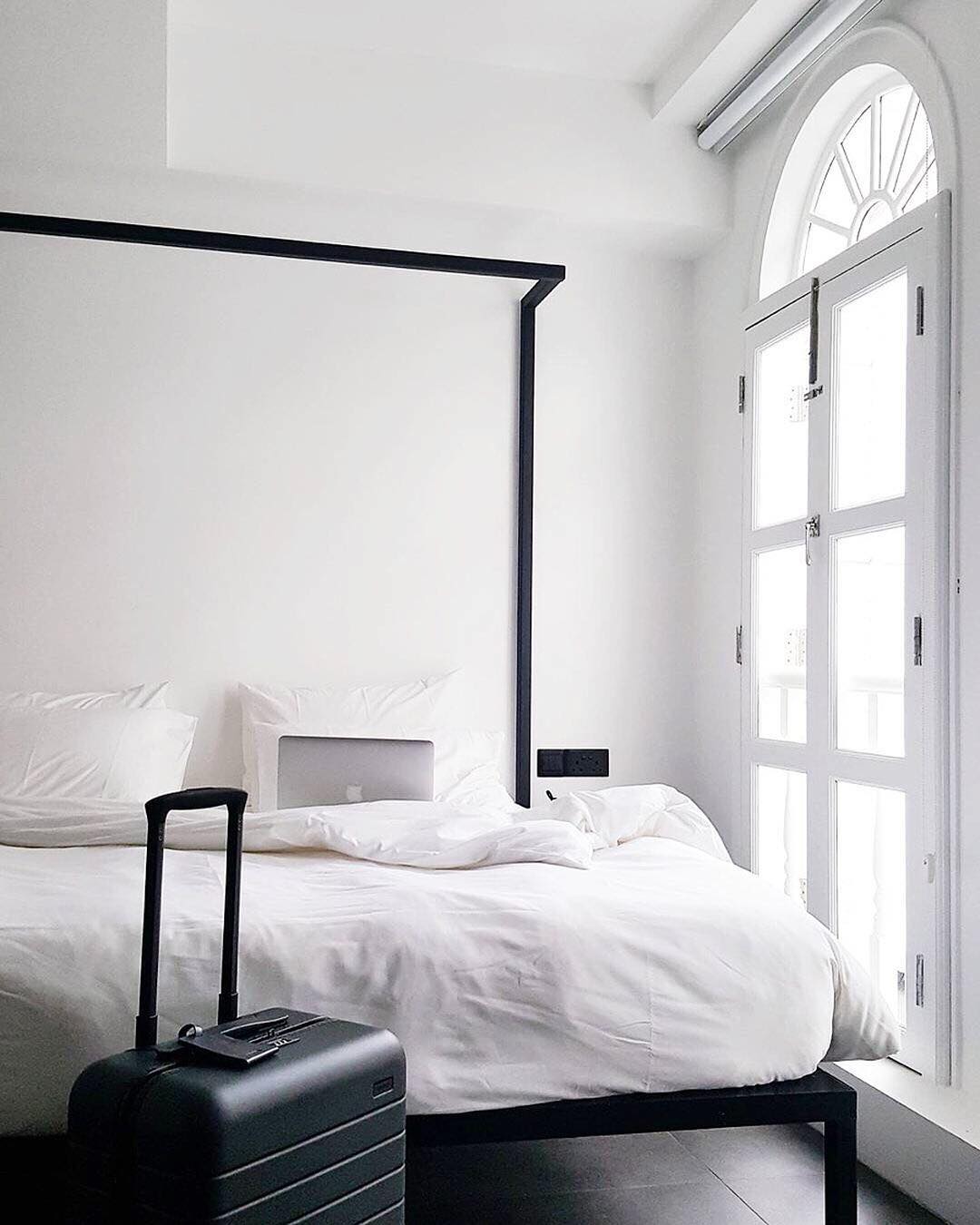 Willing to up your budget a little bit? Little India, Chinatown, Quay Area and Raffles Place offer some affordable and high-quality hotels with bonus amenities such as fitness centre or swimming pools. Here are some of the best ones that visitors love to stay:
Hotel Mono: 18 Mosque Street, Chinatown, Singapore (250m to Singapore MRT Station and Chinatown Point Mall)
Hotel Clover The Arts: 58 South Bridge Road, Boat Quay, Singapore (5-minute walk from Clarke Quay MRT Station)
The Great Madras: 28 Madras Street, Little India, Singapore (within Little India, 2.1km to Raffles City)
M Social Singapore: 90 Robertson Quay Singapore, Robertson Quay, Singapore (in the heart of Robertson Quay)
High-end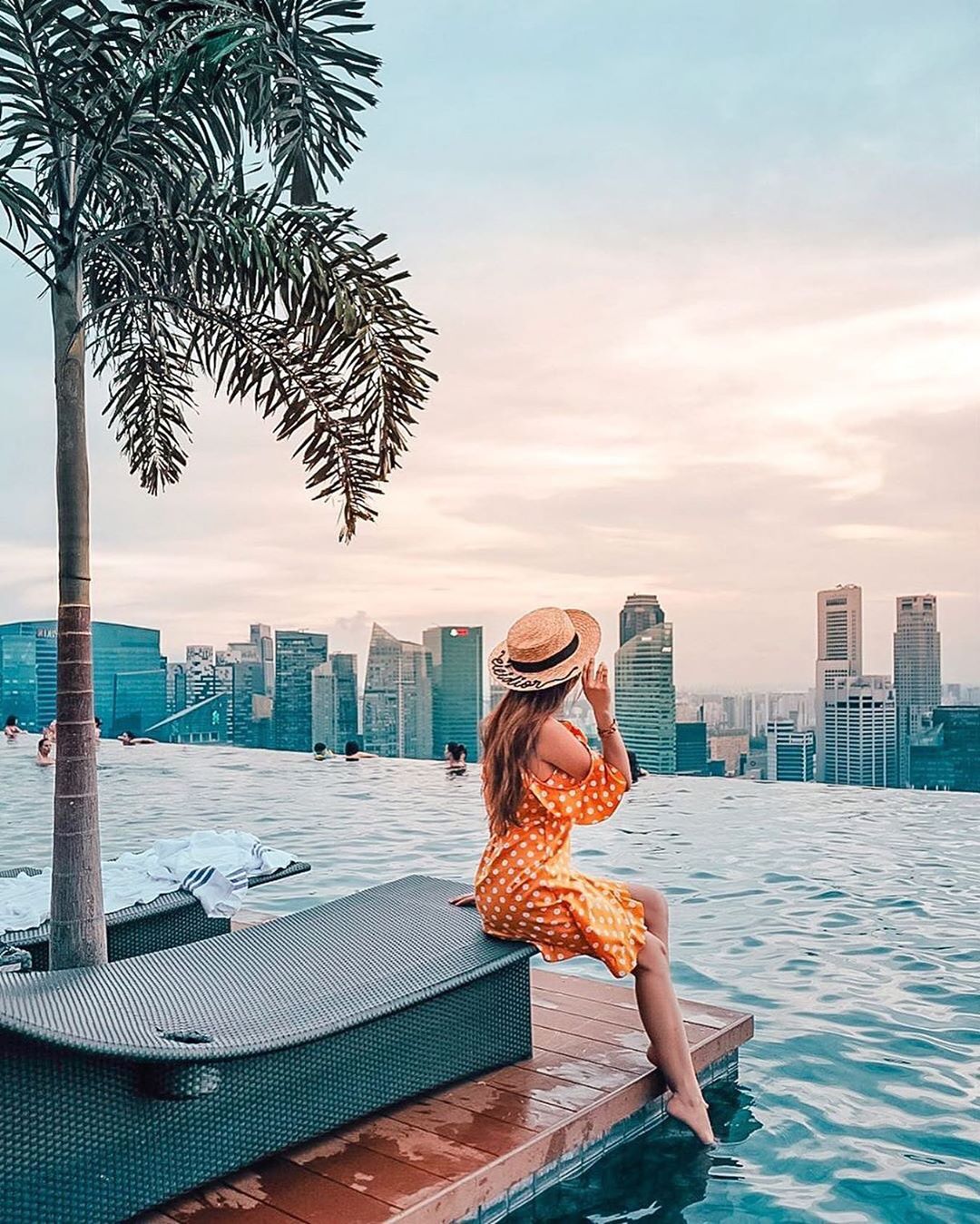 Orchard Road, Marina Bay, Clarke Quay, and Sentosa Island contain the best luxurious hotels and resorts to satisfy your holiday spirit. These areas are more centralized and closer to famous tourist attractions, therefore you should expect the price to be much higher than other areas. Nevertheless, there are plenty of excellent hotels for you to choose from such as:
Four Seasons Hotel: 190 Orchard Boulevard, Singapore (a 10-minute jog from the Botanic Gardens and a 15-minute drive from Marina Bay)
Shangri-La Hotel: 22 Orange Grove Road, Orchard, Singapore (7-minute walk to Orchard Road)
Raffles Hotel (Currently closed for renovation, reopens from August 2019): 1 Beach Road, Singapore. Try the Singapore Sling here!
Fullerton Hotel: 1 Fullerton Square, Marina Bay, Singapore (Located right in the Central Business District)
Marina Bay Sands: 10 Bayfront Avenue, Marina Bay, 018956 Singapore (Towering over the bay with the world's largest rooftop swimming pool, and having direct access to Singapore's premier shopping mall and ArtScience Museum)
Some tips and tricks before you travel to Singapore
Mind your manners
While Singapore might look like an extremely friendly country towards foreign visitors, there are some extremely strict rules you must keep in mind before landing here. Singapore is pretty rigid regarding public codes of conduct and you might have to pay some heavy fines if you violate them. Therefore, refrain from doing the following things for a trouble-free trip in Singapore:
Chewing gum
Smoking in a public place
Jaywalking
Spitting or expelling nose mucus in public
Littering
Eating on public transport
Feeding pigeons
Urinating on anywhere but the toilet
Taking drugs and then entering Singapore
Connecting to someone's else's Wi-fi
Generally, Singaporeans are very self-conscious individuals and they will try their best not to disturb other people. Nevertheless, if you mind your manners and keep your decency as a tourist, you are always welcomed to this island city!
Common phrases
You might have heard about the infamous Singlish - Singaporeans' style of speaking English. While English is one of the main languages in this city-state, once Singaporeans start speaking, first-timers to Singapore may find it a little bit incomprehensible. Below are some of the Singlish phrases or slang that are uniquely Singaporean and can help you score some points with the locals:
Can = Yes/ Of course! (e.g Can meh? - Can lah! = Are you sure? - Yes of course!)
Tompang (tohm-pung) = hitch a ride (e.g Can tompang? = Can you give me a lift?)
Shiok (she-oak) = very good, usually used with food (e.g This wanton me is shiok!)
Merlion = to vomit (e.g I ate too much I'm about to Merlion all over the place…)
Kiasu (kyah-soo) = afraid of missing out (Singaporeans are often described as suffering from kiasu syndrome, of fear of missing out)
There are so many more Singlish phrases, but we will leave the rest for you to find out yourself!
We hope you enjoy reading our comprehensive Singapore travel guide! All in all, Singapore is a wonderful land to visit in Southeast Asia: ethnically diverse citizens, friendly and respectful people, tons of amazing sites and delicious cuisine, and a green and safe environment.
If you loved this article and would like some more fun info about what to see, do, and eat in Singapore, follow us at our Local Insider Blog!