Top most desirable Bangkok Attractions
Ask anyone who has been to Bangkok, it's the city of attractions. There are an incredible amount of places to visit, ranging from famous temples in the heart of the city, to the floating markets amongst exotic sceneries. All of which contribute to Bangkok's outstanding fame among tourists and travelers. Most people considering Thailand as their spring destination or winter getaway will undoubtedly put Bangkok on their list of places to visit. Here are our recommendations for top Bangkok attractions you should never miss.
Temples
Doesn't matter if you are Buddhist or not, the temples in Thailand are worth visiting due to their jaw-dropping architecture. Among the most famous temples is Wat Phra Kaew, or The Temple of the Emerald Buddha that resides within the walls of the Grand Palace where the King of Thailand lives. Located just south of Wat Phra Kaew is Wat Pho, or the Temple of the Reclining Buddha, featuring a gold gilded Buddha 46 meters long and one of Thailand's very first massage schools. In addition, Wat Arun, "The Temple of Dawn", is beautifully adorned with decorative spires radiating elegance at sunrise. There are more than 400 temples scattered throughout the country, and the aforementioned have beauty that needs to be witnessed in person to be truly appreciated.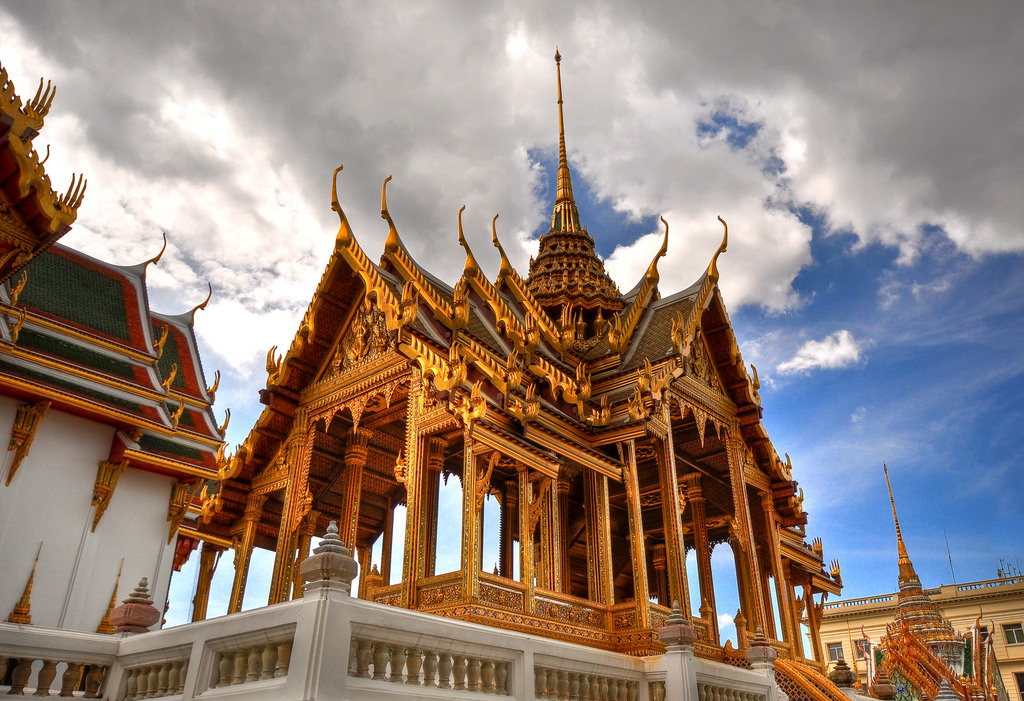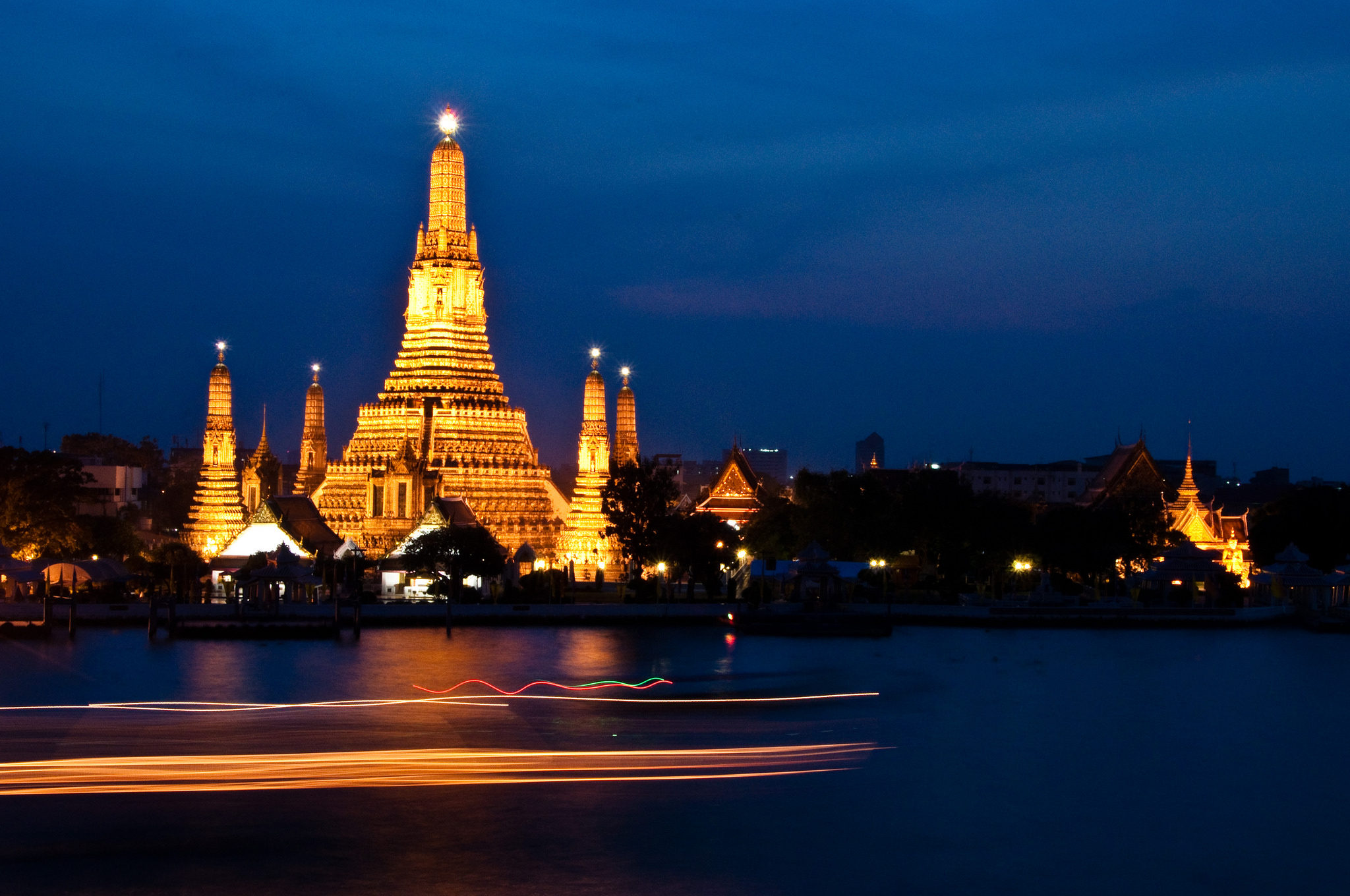 Floating markets
Residing on the Chao Phraya River flowing throughout the country, a network of canals is home to the famous floating markets of Bangkok. Visitors get the chance to enjoy which could be their first time boat-riding (or maybe boat-falling! Just kidding!). There are also hundreds of items to buy like food, fruits, souvenirs, jewelries, etc. However, in order to explore all there is to offer, visitors are advised to start rowing as early as 6 in the morning. If getting up early is a challenge during your vacation, some of the markets are open all day, such as Damnoen Saduak Floating Market, Amphawa Floating Market, and Talin Chan Floating Market. At these markets you won't need to rush in fear of the markets closing while the sun is still up.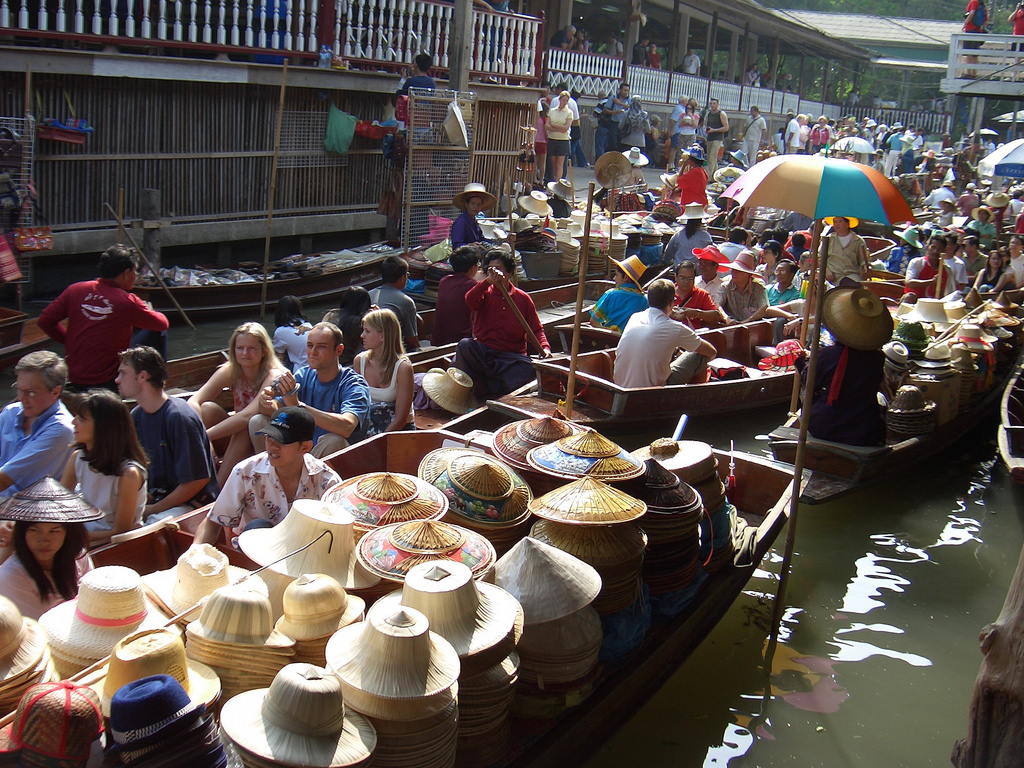 Shopping mall
If you feel like exploring shopping options back on land, then there is an extensive variety of shopping malls to suit any budget. Siam Paragon provides the most luxurious experience from fashion, car, and tech gadgets to the biggest aquarium ever found in South East Asia. Next is a megamall that could easily imprison visitors for half a day if they lost track of time. Central World megamall is so big that will make your legs go numb if rests are not taken regularly during its exploration. This is also where Bangkok's New Year countdown party usually takes place. For those on a tighter budget, there is the MKB shopping center where you can find nearly everything at a negotiable, budget price within within its 2000 shops. Get the price benefits of a market with the shopping mall benefit of air conditioning! There are several more shopping places that are listed in Bangkok attractions and most of them are connected to a sky train system which means the majority of your travel on foot will be within the malls themselves.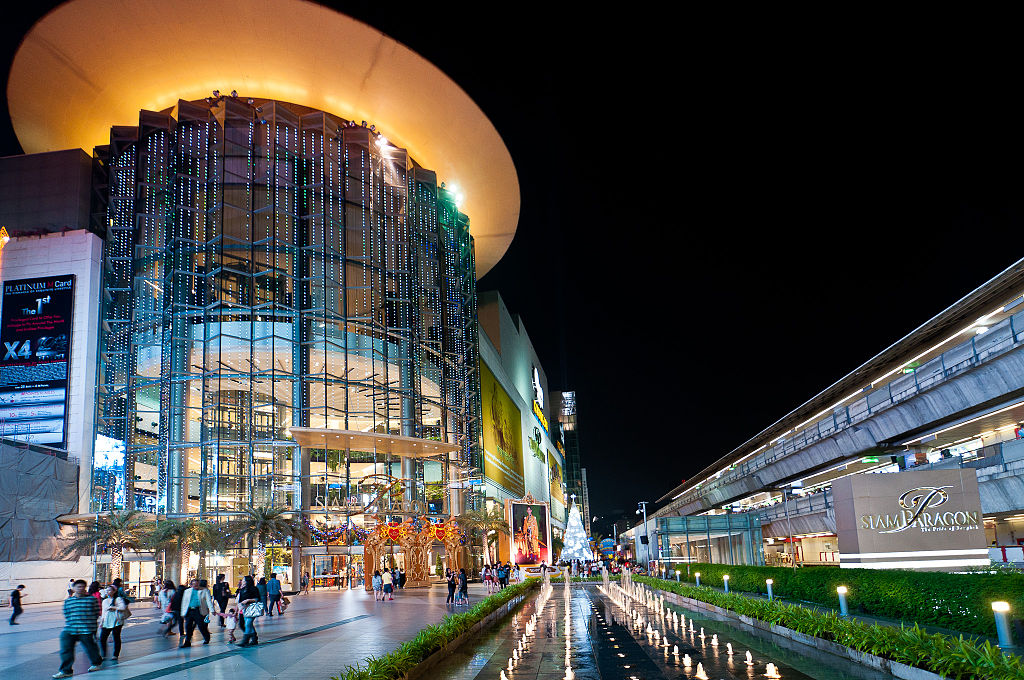 Places for kids
Traveling with children always adds extra difficulty in planning travel itineraries. If there are children with you who don't have appreciation for ancient architecture or perhaps the guts for boat riding, here is our list of the best places to keep the children in your party entertained! Kidzania on the 5th floor of Siam Paragon provides a range of child-friendly activities including role playing as doctors, firefighters, police, or chefs in a model city. For energized children, there is Bounce Inc. Bangkok whose name says it all. The place contains trampolines, climbing areas, and Park Coeur practices. For those preferring winter activities, there are many ice-skating centers around the city. For those wishing for action-packed activities, try out Lazer Game on the 5th floor of Holiday Inn Sukhumvit where patrons can compete in a game of laser tag. And if you want good ol' classic fun for your children, there is a place called Funarium – a multi-purpose playground where children can climb, jump, play with sand and water, or even craft and make art!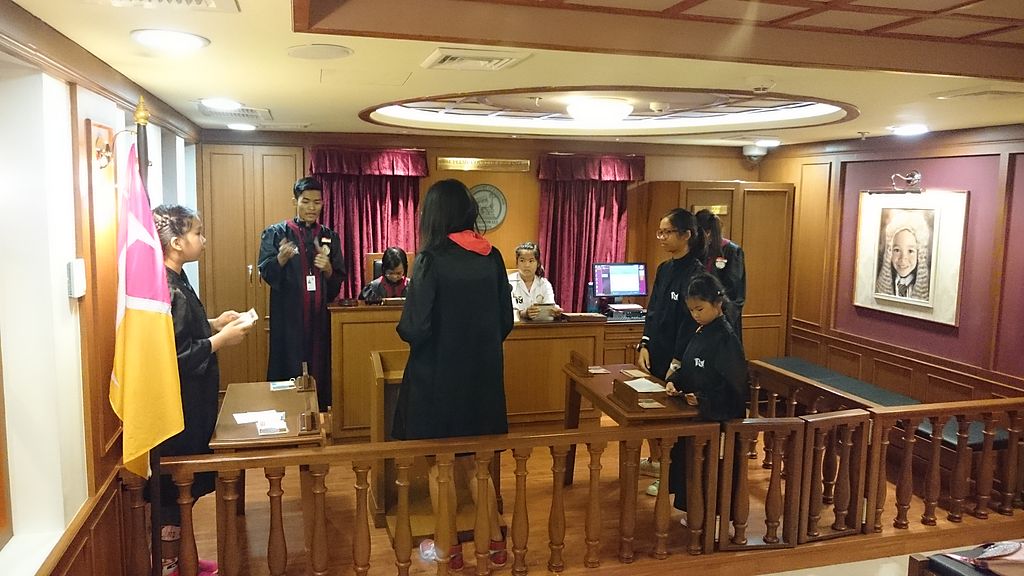 Chinatown
Remember famous Chinatowns seen several times in movies where Chinese gangsters reside? Make a trip down to Chinatown to enjoy all of the unique cultural features without the gangsters! In Chinatown, there is a unique blend of architecture, mouth-watering street foods, and of course, more temples! Chinatown hosts the largest golden Buddha and the most significant Chinese-Buddhist temple, often crowded during festive seasons like Chinese New Year. Additionally, one of the most remarkable temples in Chinatown has been affectionately nicknamed the "Crocodile Temple", for the presence of three live crocodiles that call the temple home.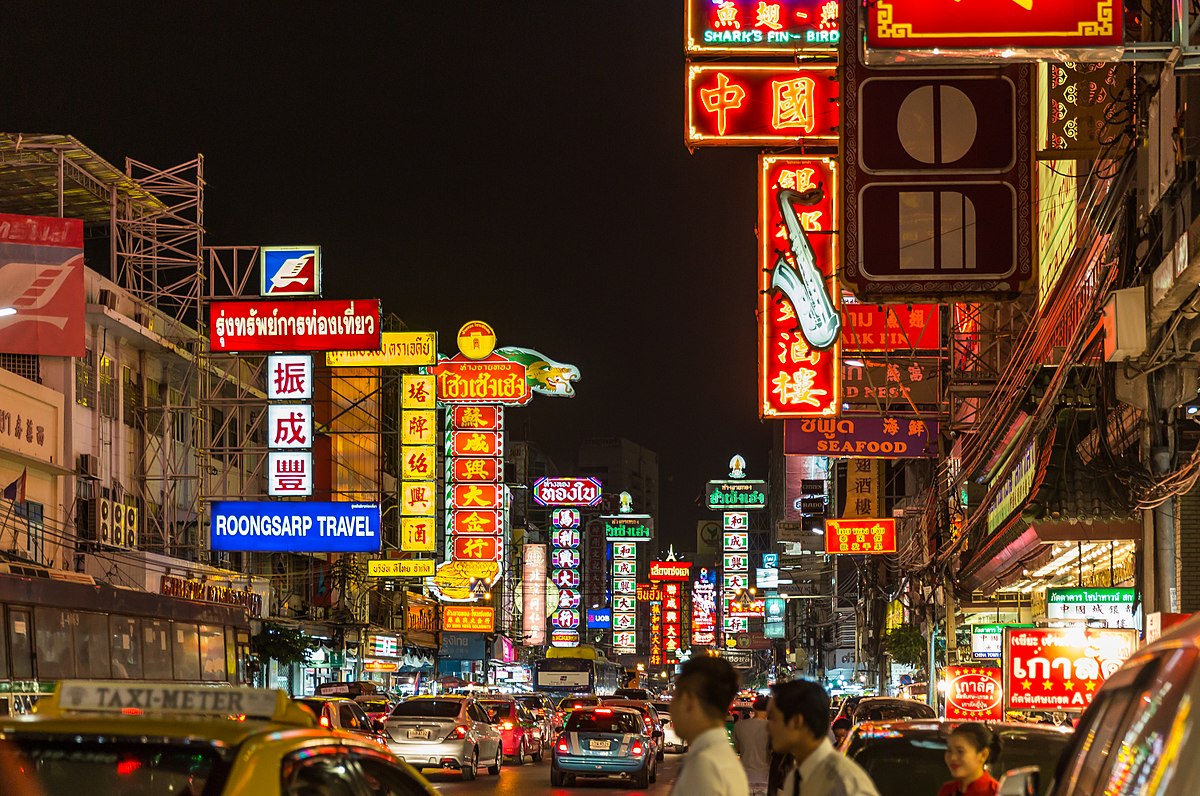 Nightlife Entertainment
For adults, the nightlife options are near limitless. For relaxing nights, there are plenty of rooftop bars to visit. If this sounds too familiar to you, then consider seeing one of the Bangkok lady boy shows. 'Lady Boy' is a term used to describe transgender women, typically after having breast implants and similar gender reassignment surgeries. Regardless of gender, these shows contain intricate and amazing dance performances worthy of appreciation. In addition, there are also Go-Go bars, or strip clubs, available to patrons.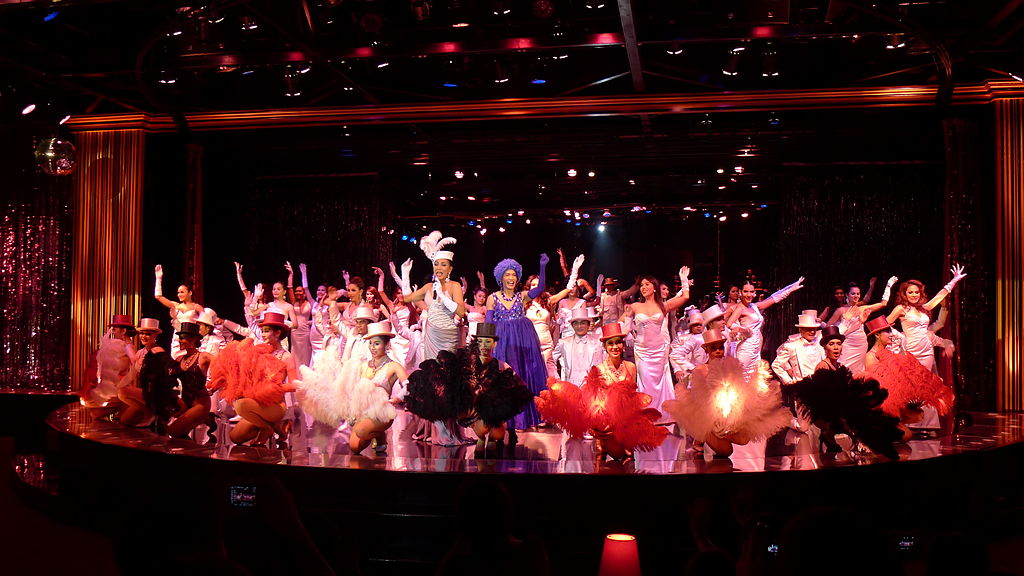 Other Attractions
For those interested in the culture and history of Bangkok, consider visiting the Jim Thompson house. This is the place where Jim Thompson, a retired military man, spent 30 years of his life to produce Thai silk and make it famous among the high class fashion shows in Europe.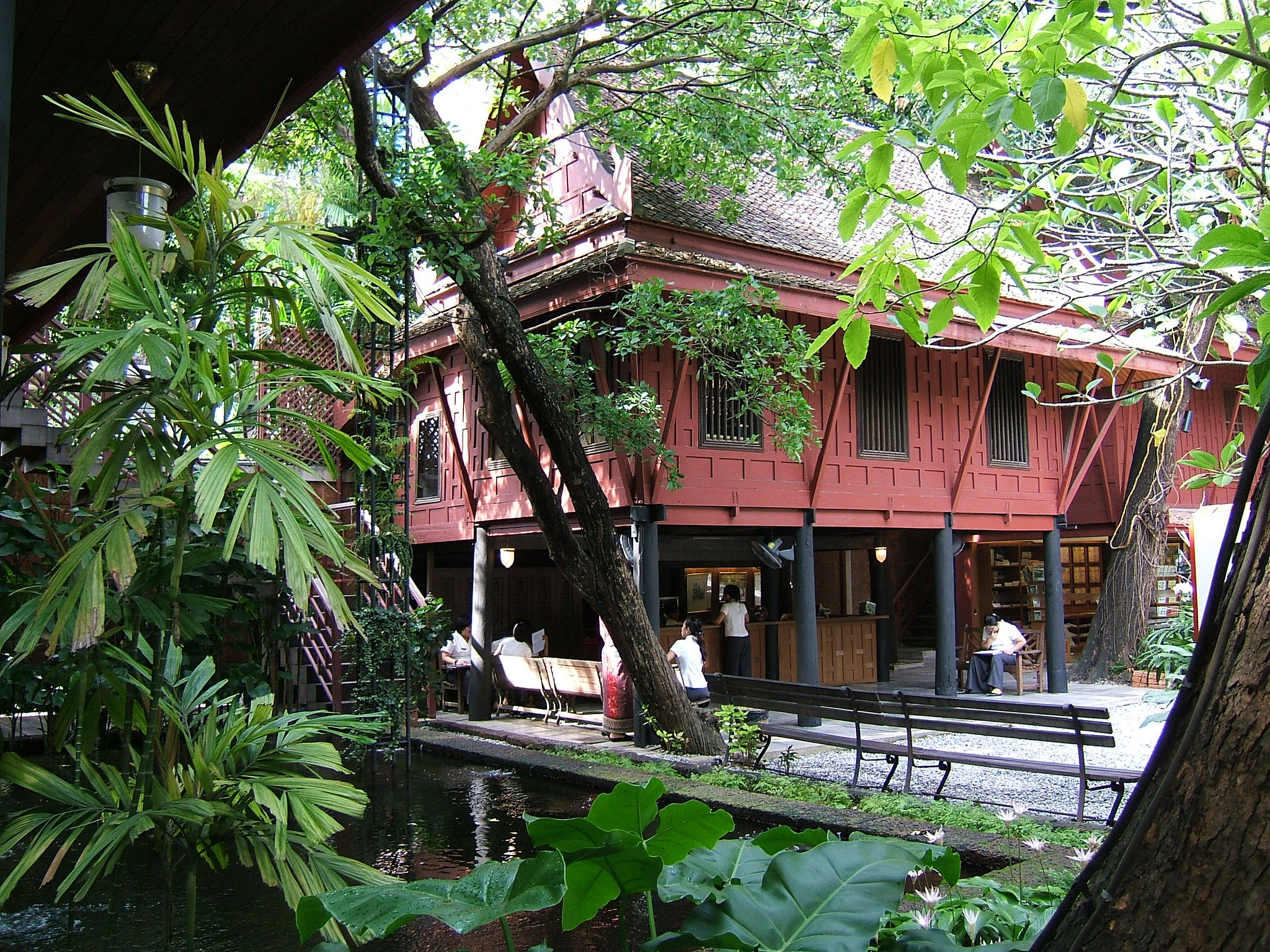 If plays are what spark your interest most, check out the Siam Niramit show. The show captures 7 centuries of Thailand's developments in just about 90 minutes. Such a dazzling performance! Another great, family friendly option is the Dinosaur Planet theme park! Here you can witness prehistoric creatures put in their natural habitats. A nice place for you to visualize what life was like 65-million years ago.