Top 5 exciting shopping experiences in Hanoi
Besides visiting famous places or trying authentic cuisine, shopping in Hanoi is one of the activities everyone should have on their list while traveling. Hanoi offers so many shopping options for any kind of interests. Find out more what you buy and where to shop in Hanoi. Immerse yourself in the best shopping experience and things to do in Hanoi with Inspitrip now!
1. Hanoi Shopping Malls
Keangnam Hanoi
Shopping malls are the best options for those who want a quick escape the afternoon heat in the hot Hanoi's summer. These modern malls offer a wide range of dining, shopping, and entertainment options and have gained massive popularity amongst affluent locals and tourists.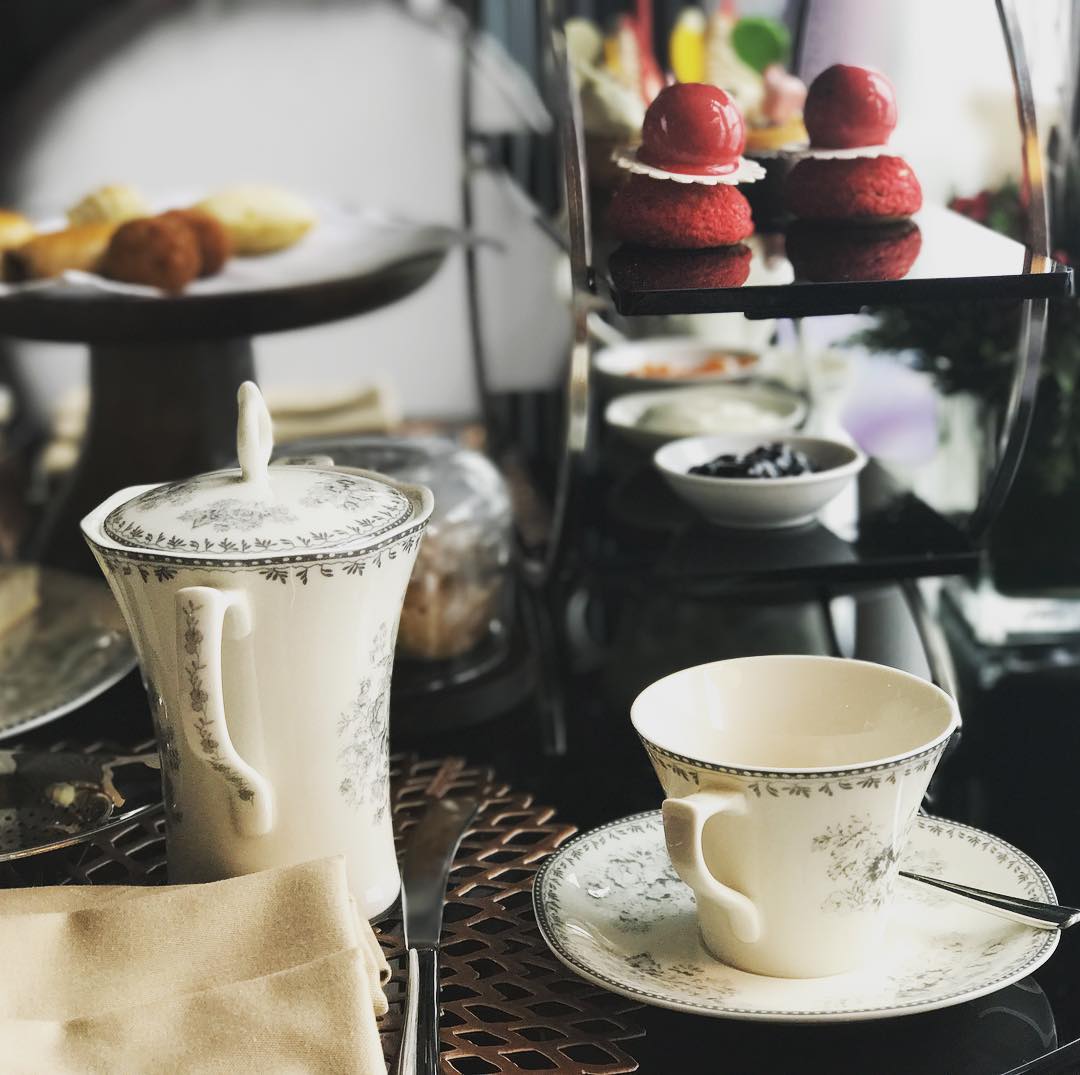 Keangnam Hanoi is the tallest building in Vietnam with 72 floors, of which the most popular is Sky72 Observatory on the 72nd floor. This is a miniature art area with paintings gallery, 3D photobooth, 3D technology world, 5D cinema, and breathtaking view from Sky72.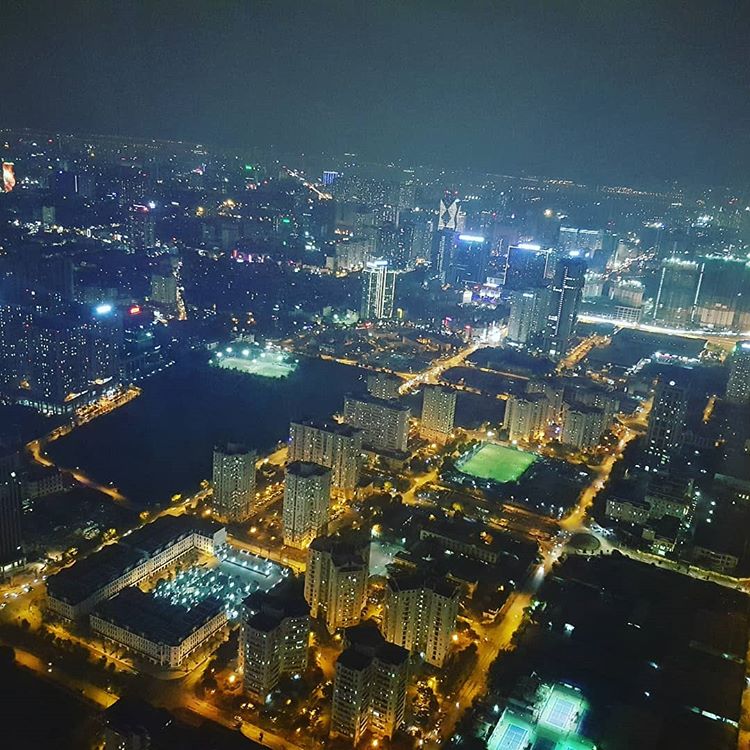 Vincom Mega Mall Royal City
Vincom Mega Mall Royal City is considered the largest underground commercial center in Asia. Royal City has a large entertainment area with unique categories such as the first indoor waterpark in Vietnam with four seasons; The largest indoor stadium in Vietnam; World Games; modern bowling zone ... The mall also appears attractive because of the diversity at the dining area. With an open space for over 200 booths, Royal brings a whole new culinary world, Asia's convergence destination.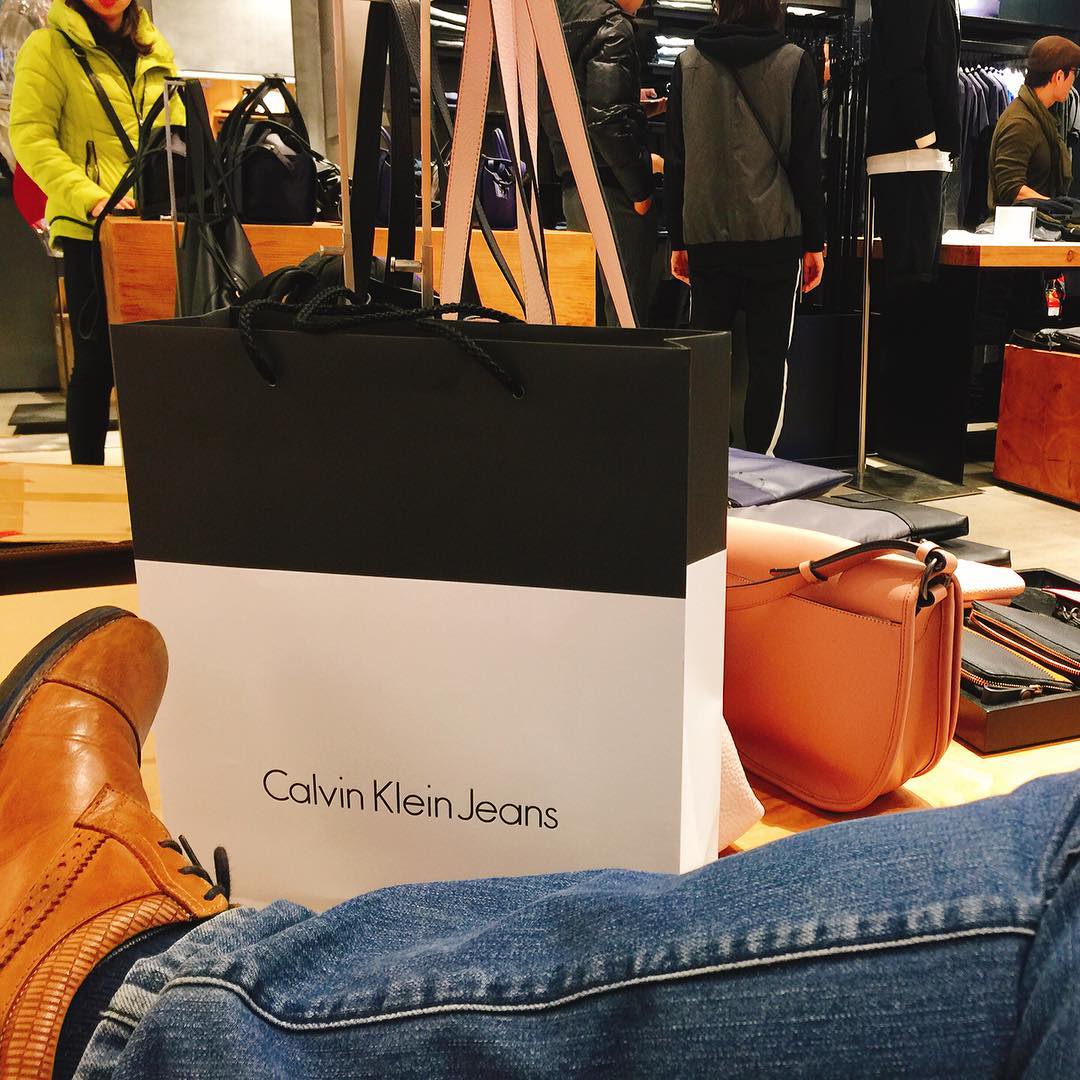 AEON Mall Long Bien
Aeon Mall Long Bien was built by Japanese corporation, which explains the cultural space here - the style of cherry blossom country. Most of the products and services at this center are Japanese brands - one of the world's top quality products. The mall has 4 large floors with the total area of ​​120,000 m2. This entertainment complex offer a wide range of leisure activities, which perfectly suits friends and families hangout. There is a separate food-court including many dishes and widely-known food brands such as Burger King, Kichi Kichi, Al Fresco's, Cowboy Jack … Also, for those who wants to catch the latest Hollywood movie, CGV theater - the largest cinema in Vietnam is the way to go.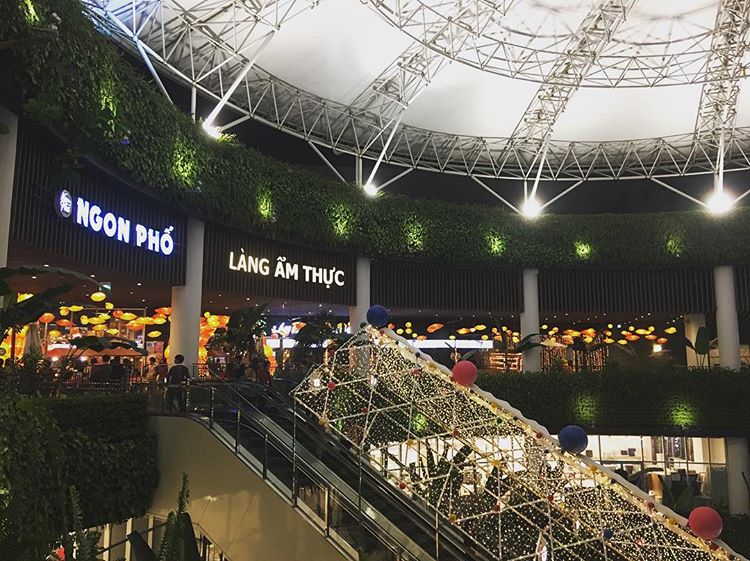 2. Weekend Markets
Hello Weekend Market - The New District
Originally from Saigon, Hello Weekend Market and The New District are the most well-known shopping stops for young people. These markets attract more than 100 brands ranging from fashion, accessories, cosmetics, to home decor, with great discount up to 50% ++. If you're looking for a quick update for your travel clothes, this is a perfect choice. More than that, the food section is truly mouth-watering with delicious dishes and drinks from all parts of Vietnam.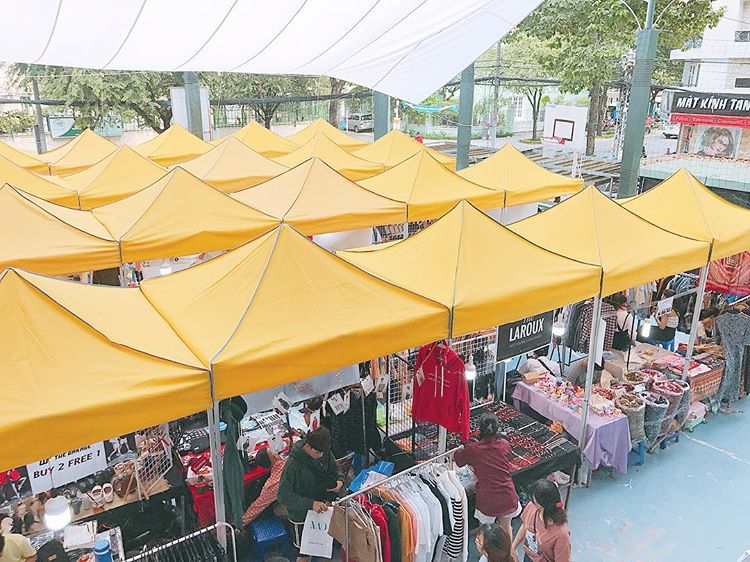 3. Night Markets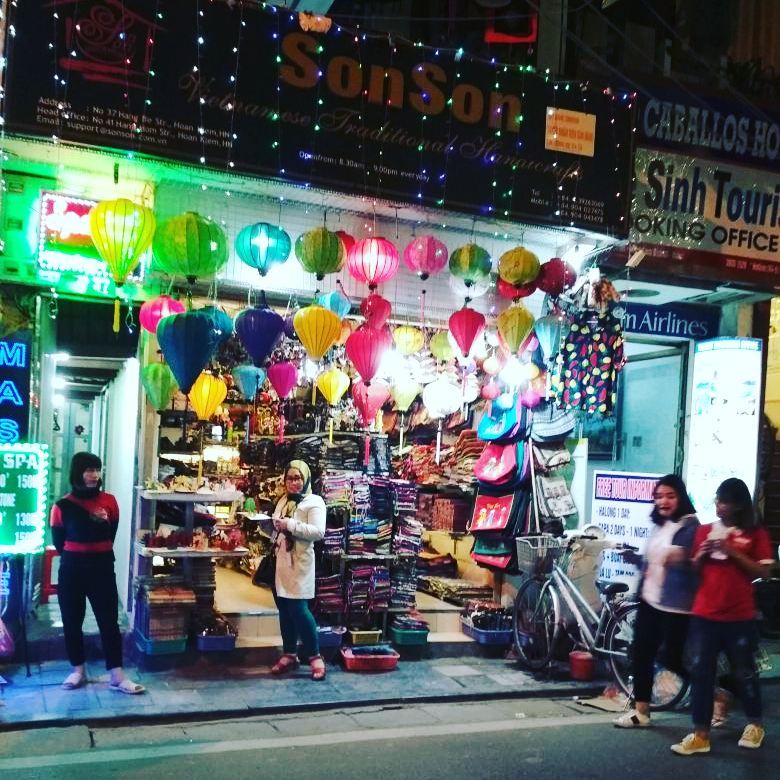 One of the most authentic shopping experiences in Hanoi is the night markets opening from 6pm to 11pm and running from Hang Dao street to the edge of Dong Xuan Market. Hanoi Old Quarter turns into the walking street at night with roadside stalls and local food vendor that brings huge crowds of locals and tourists. All cheap-fashion fans would not want to miss the opportunity to buy beautiful clothes that cost less than 1 million here. However, the overall environment is very lively and bargaining is a way of life here - a good start is to offer about 75 per cent off the opening price.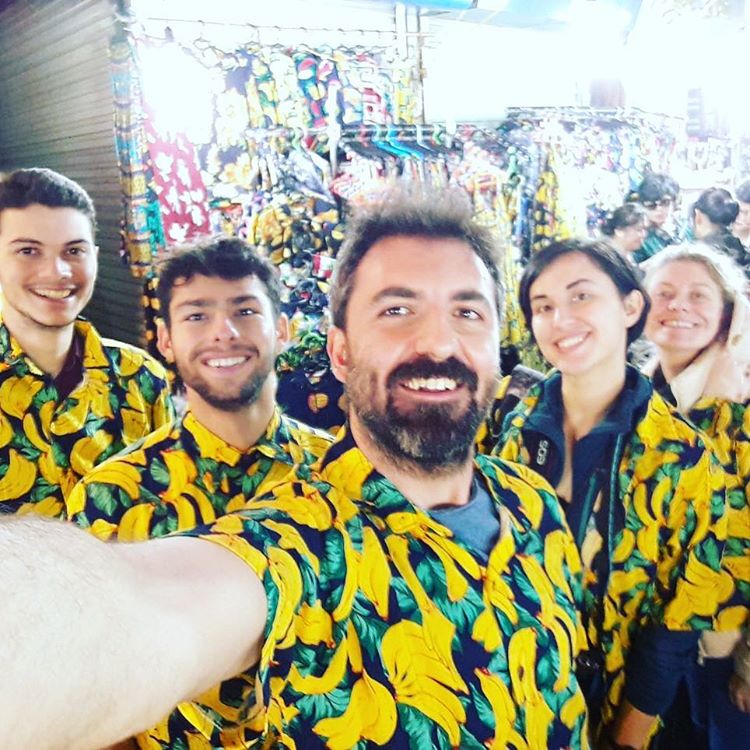 4. Hanoi Old Quarter
Hang Gai - Hang Non
Hang Gai Street in Hanoi Old quarter is only 250 meters long but there are more than 90 families selling silk products such as silk, designer dresses, long dress, embroidered bags, wallet types and countless silk scarf… The street is filled with store signs of the traditional silk-raising families. A few famous families example are Tan My Family - a Ha Dong native - has three successive generations of traditional embroidery; Cu Long originated from Cu Da village with traditional knitting; Phuc Thinh Family with two interchangeable letters P and T ... Hang Gai is one of the oldest and busiest shopping streets in Hanoi. Located in the middle of the famous old town, Hang Non Street is a paradise of accessories, clothes for teenagers. Shopping stores are often updated with the latest trends and the average price is relatively low.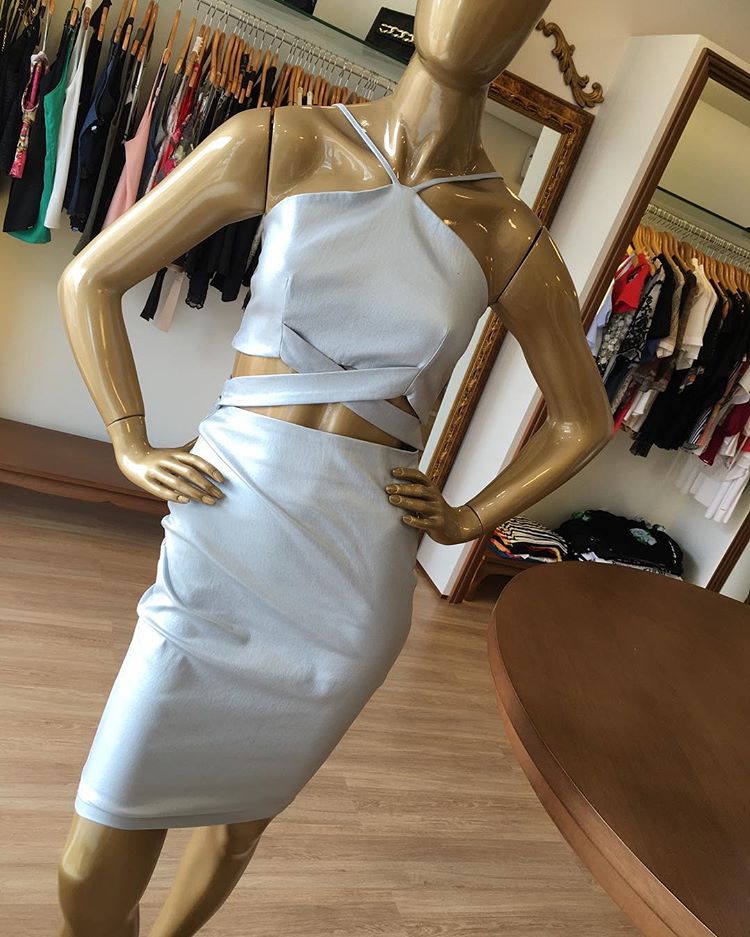 5. Dong Xuan Market
Dong Xuan Market is Hanoi's largest indoor market with mostly wholesale products. Inside, the market has 3 main levels with all necessary items. Ground floor: Right from the entrance is the shopping department with clothes, sunglasses, shoes, suitcases, electronics such as telephone, rechargeable cable, rechargeable battery, super bright flashlight, speakers, radio ... most of these products are from China. Second floor: wholesale and retail area for adult clothes and fabrics, brocade, silk, .... Third floor: mainly baby items .... At the back of the market, there are shops selling pet birds; to the north of the market is restaurants, food areas serving in both day and night. The market is always crowded and bustling as this is the main resource for other northern provinces.