Top 25 cool and unique things to do in Seoul
The capital of South Korea is one of the most vibrant and modern cities in Asia. It's no wonder that Seoul is filled with bizarre attractions and places. From karaoke rooms and bathhouses to alcohol-tasting and temple-stay programs, visitors looking for amazing things to do in Seoul will not be disappointed.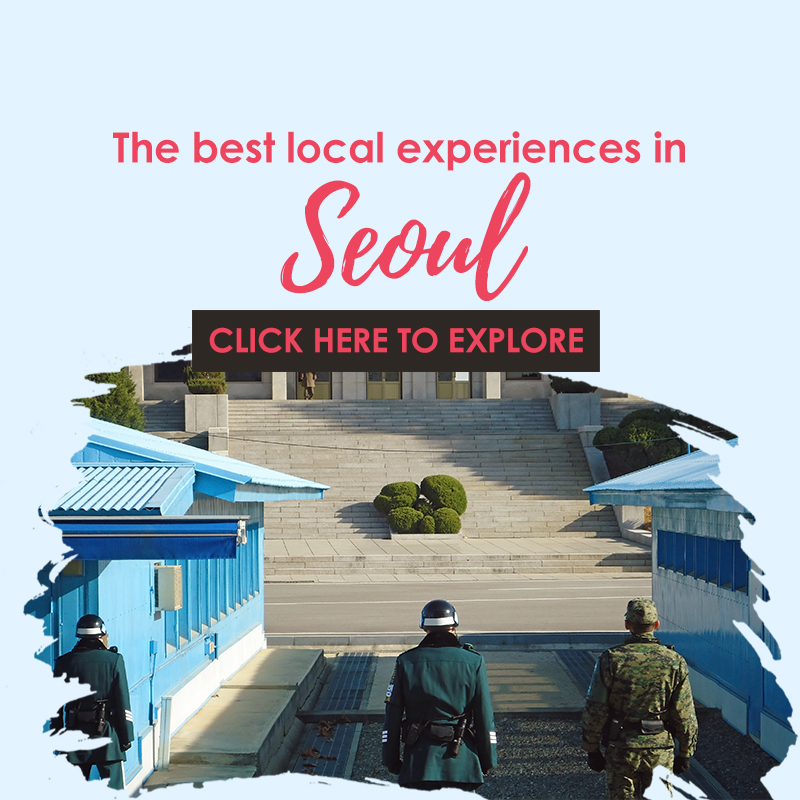 At first glance and you'll probably notice that shopping and dining are two of Seoul's most prominent features. But after a little more research and wandering around, you'll notice that there's a rich history (Seoul has been a settlement for over 2,000 years), mountains and parks, countless neighborhoods and fascinating Korean culture. Here are our top 25 cool and unique things to do in Seoul.
Check out the view from Seoul tower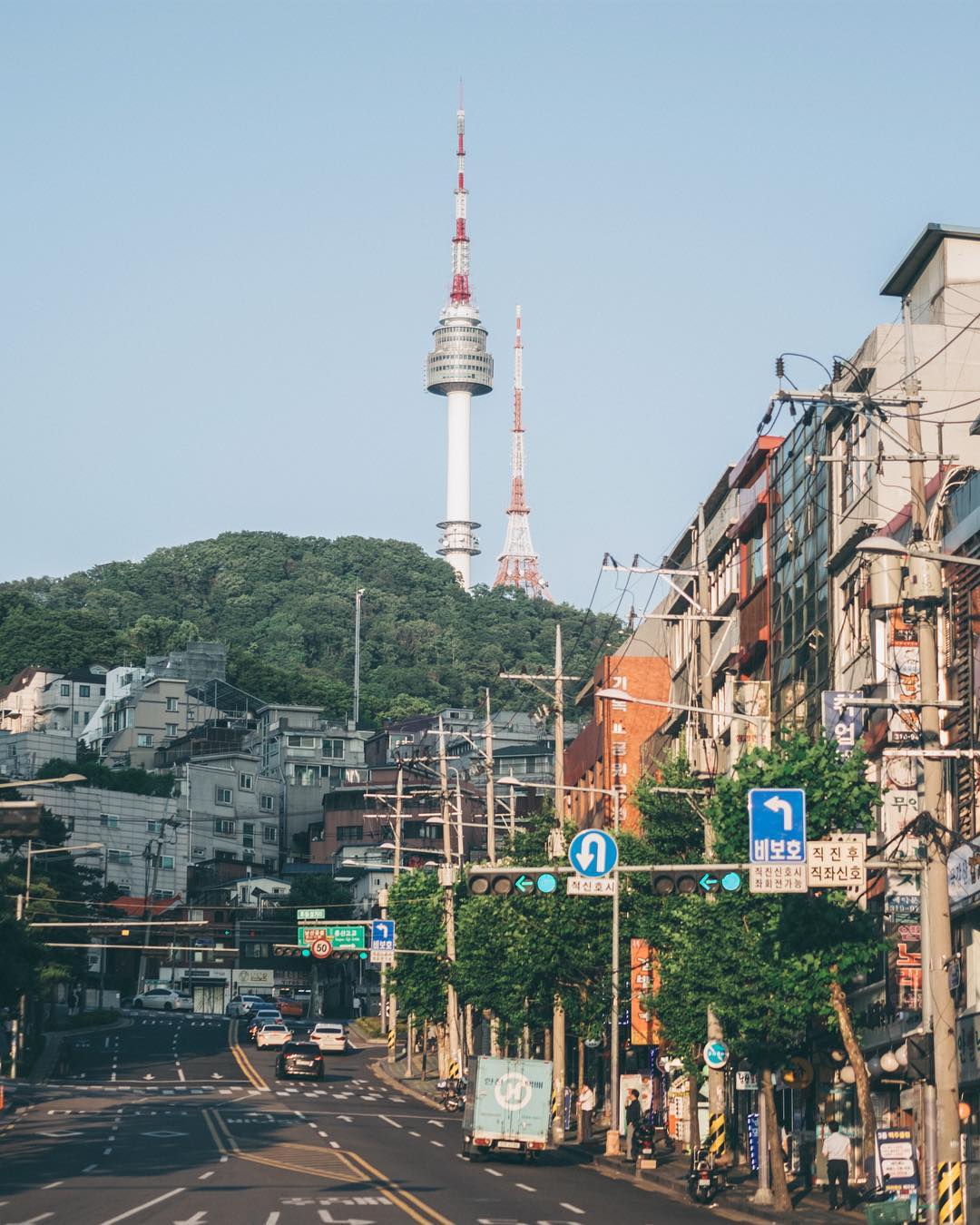 Seoul Tower, also known as Namsam Tower, dominates the Seoul skyline and it can seen from all parts of the city. Sitting 240 meters high on top of a mountain, this tower is the highest point in the entire city. To get to the top of the tower, you will have to ride a cable car up the mountain and then walk up to the base of the tower. Admission tickets are 12,000 won ($12) to go to the top. The tower features a gift shop, two restaurants, and four observation decks. From the top deck, you will get a breathtaking 360° view of Seoul. Don't worry if you can't make the tower during the daytime, because the view is just as amazing at night!
Highlight Full Day Seoul City Tour
Click for more details!
Spend a whole day at the National Museum of Korea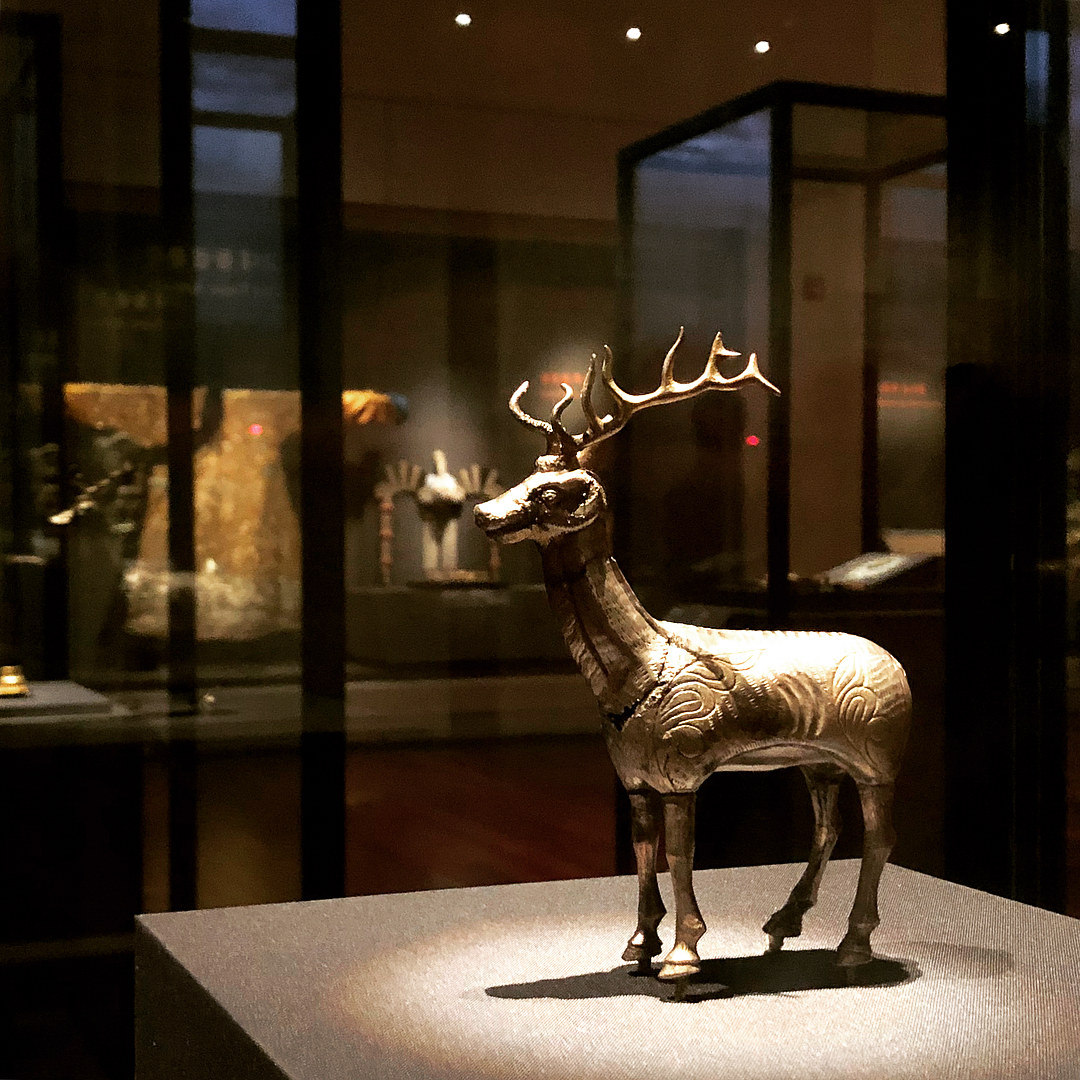 Housing 15,000 artifacts that range from pre-history to modern times, as well as a children's museum, the National Museum of Korea is South Korea's largest museum. Seasonal exhibitions have an entrance fee, but you won't be left wanting after browsing through the free permanent collection. Make sure to see the photo-worthy ten-story Pagoda from Gyeongcheon-sa Temple at the museum's center.
Take a break at Bukhansan National Park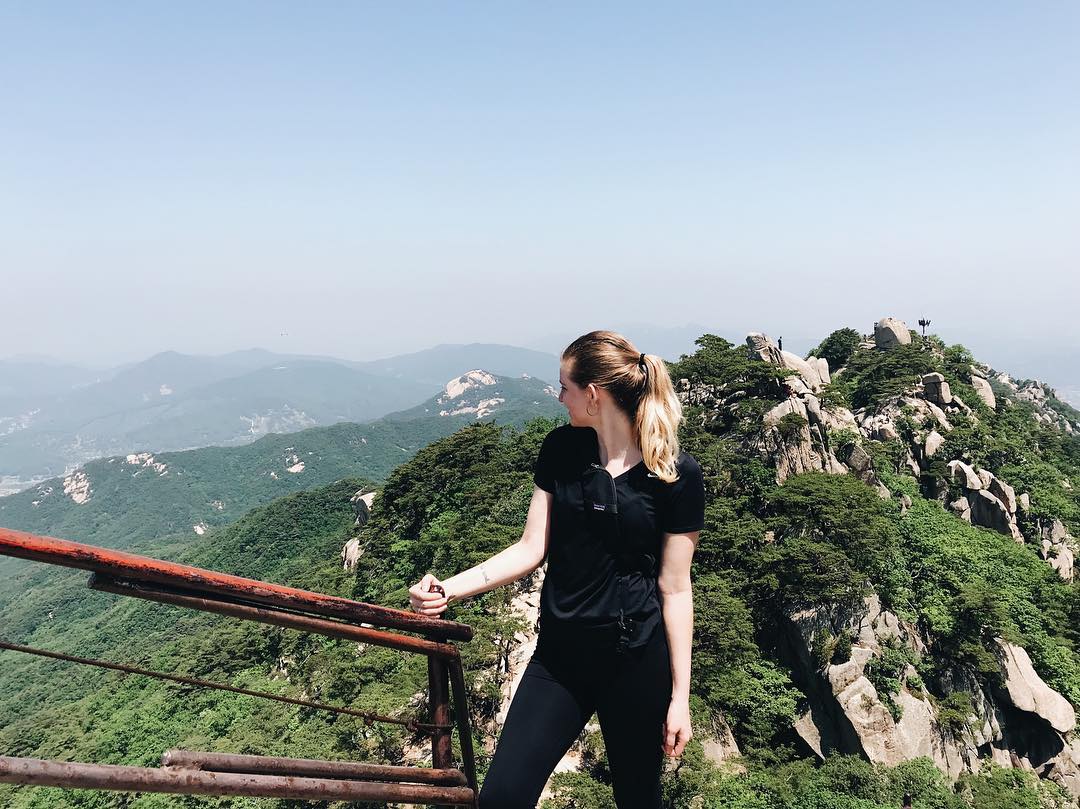 You don't need to travel far from Seoul to visit one of the best national parks in the country. To escape the hustle and bustle of city life, go and take a break at Bukhansan National Park. Koreans wishing to escape to nature seek refuge in this national park for its gorges, granite peaks, and lively streams. Bukhansan Mountain stands tall above the city, offering splendid views of Seoul year-round. Follow the Uiryeong Pass and you will come across more than 1,300 species of plants, numerous fortresses and old temples.

Temple-stay at Jogyesa Temple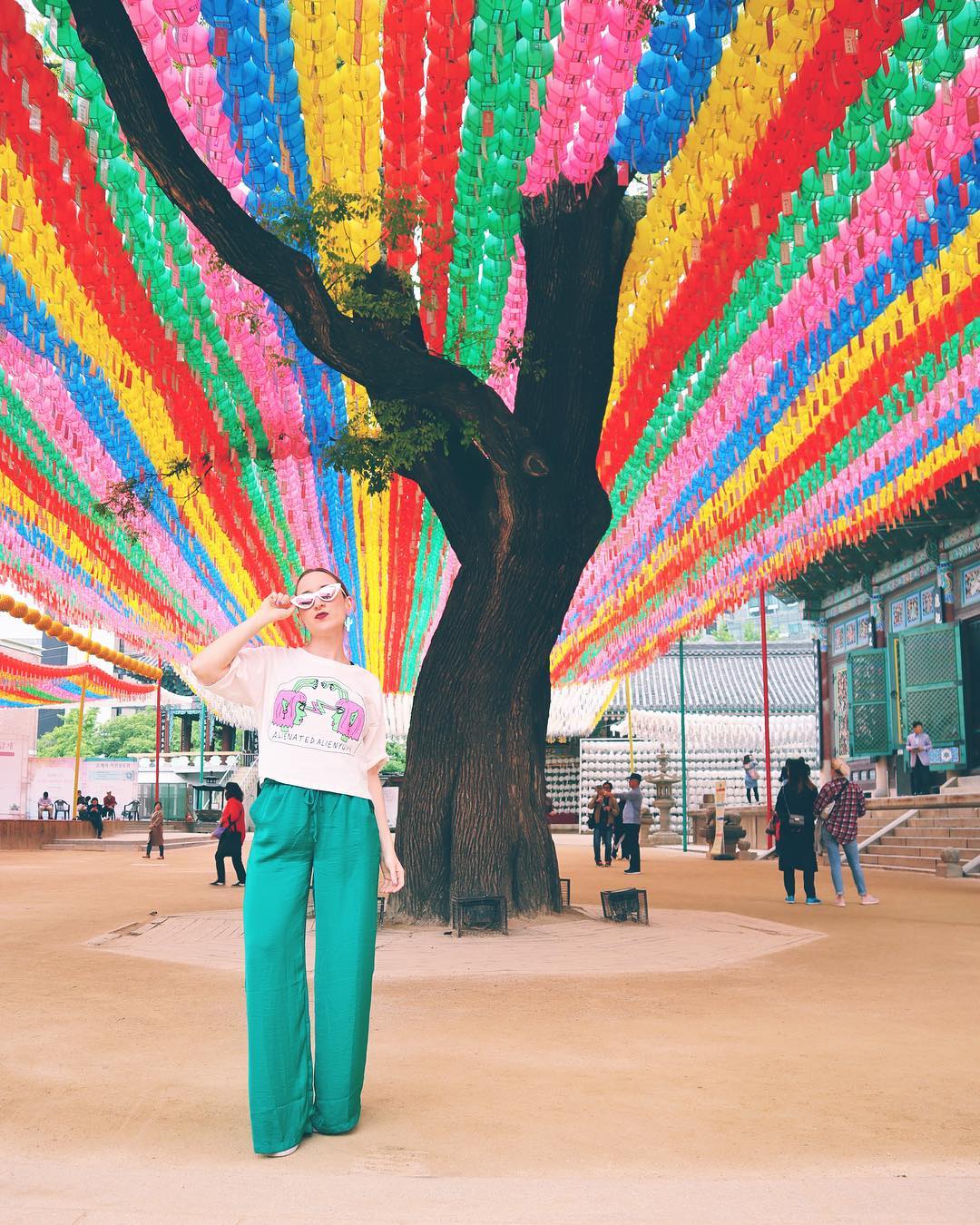 Located in the heart of the city, Jogyesa Temple is a popular destination for tourists from all over the world. It is one of the oldest and most important Buddhist buildings in Seoul.
However, most visitors only spend a little while exploring the temple before leaving. Why not stay a little longer and learn the deeper aspects of Korean Buddhism? Join the Jogyesa Temple-stay program and live like a Buddhist monk for a day or two. The program allows people to experience Baru Gongyang, the Buddhist sacred eating practice, and Dado, the traditional Korean tea ceremony, as well as the 108 religious prostrations.
Diversify yourself on the streets of  Itaewon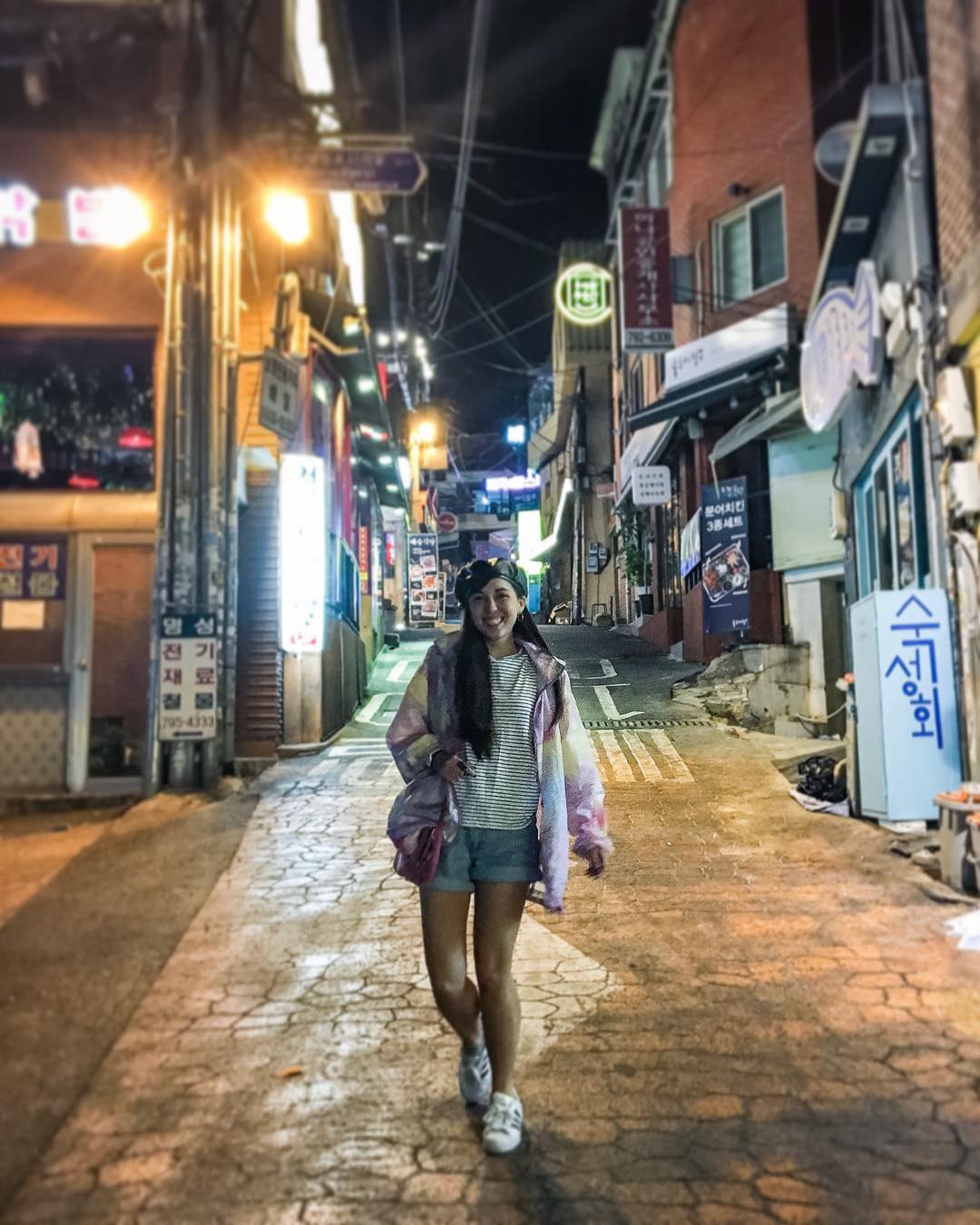 Itaewon is the foreigner district of Seoul. If you want delicious food from all over the world or a wild and fun atmosphere, then Itaewon is your best option. This lively district is home to cafés and shops that sell everything from local hand-made goods to tailored suits, to fancy jewelry and Korean pottery. At night, Itaewon comes alive with a huge variety of bars and clubs where you will meet people from all over the world. You can also buy all of your Korean souvenirs for your family and friends from street vendors. Don't miss out on the most happenin' scene in Itaewon!
Have fun at Korean singing rooms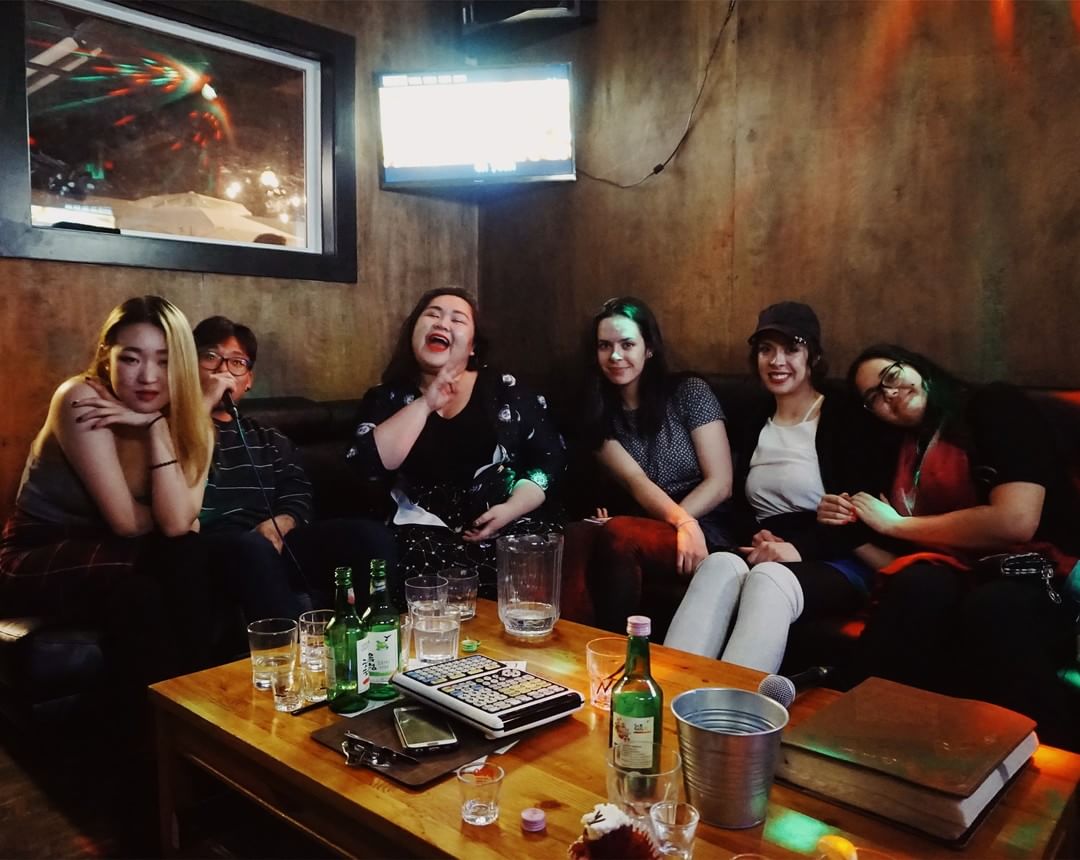 If you want to explore Seoul as a local, you should visit a singing room, locally called a Noraebang. Private rooms of different sizes come equipped with high-tech karaoke facilities and are available for groups of friends, families or even colleagues. Going out to sing songs and drink is a common pastime for many Koreans. Don't know any K-Pop? No problem. Every Noraebang offers a wide selection of popular English hits.
Spend time at Korean bathhouses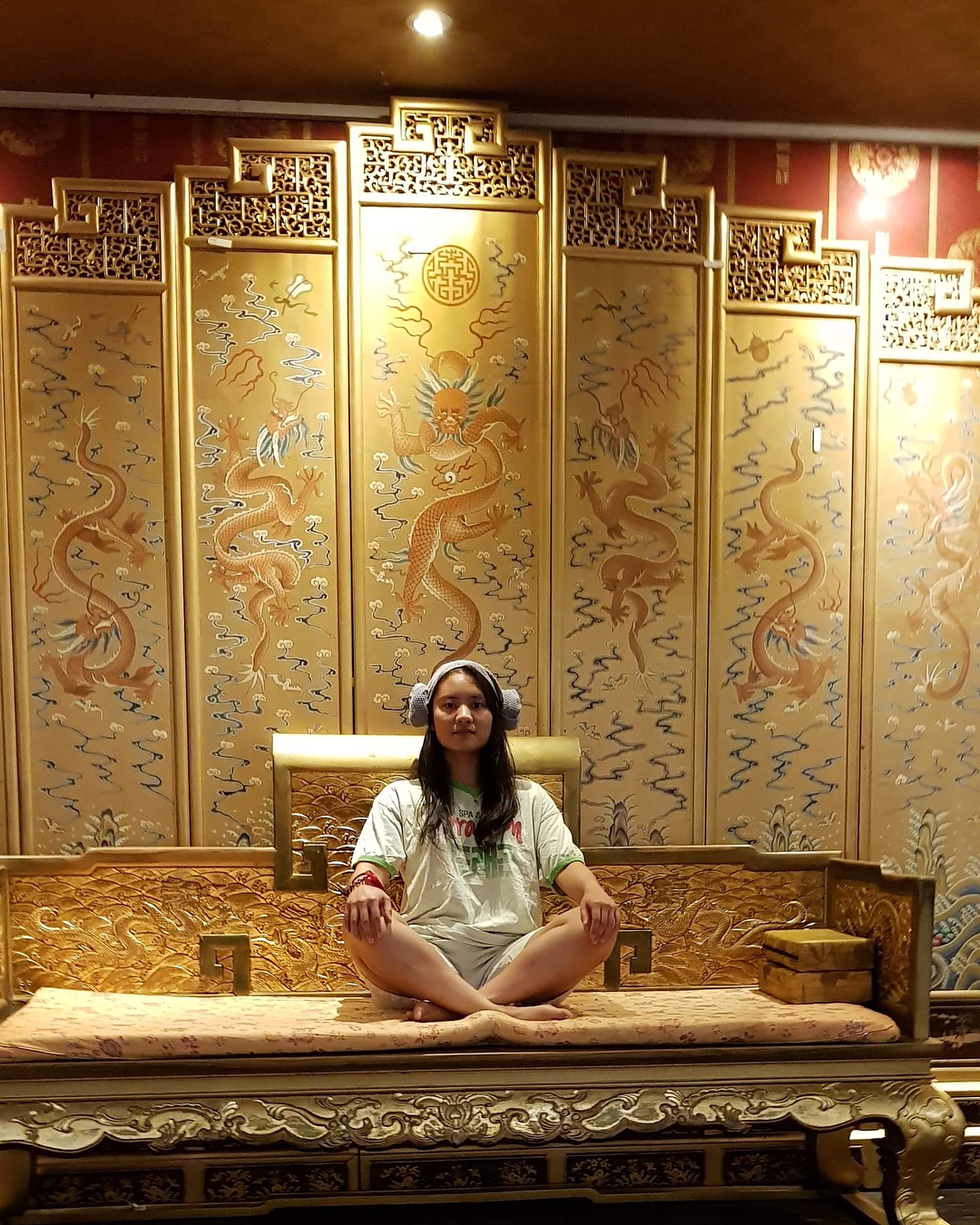 Bathhouses are a prominent part of Korean culture. However, you might be surprised to find out what a casual day at a Korean spa looks like. Jjimjjilbang, or Korean bathhouses, are gender-segregated, with only some common areas. Head to one of the most impressive spas in Korea, such as the Dragon Hill Spa in Seoul. Once done showering in the aroma pools, visitors can enjoy the saunas or relax in the common area. It's also worth noting that most Korean spas are open 24/7, allowing visitors to spend the night. This makes for the perfect low-budget accommodation, priced at only 10,000 won ($8) for a ticket.
Get cultured in the Insadong district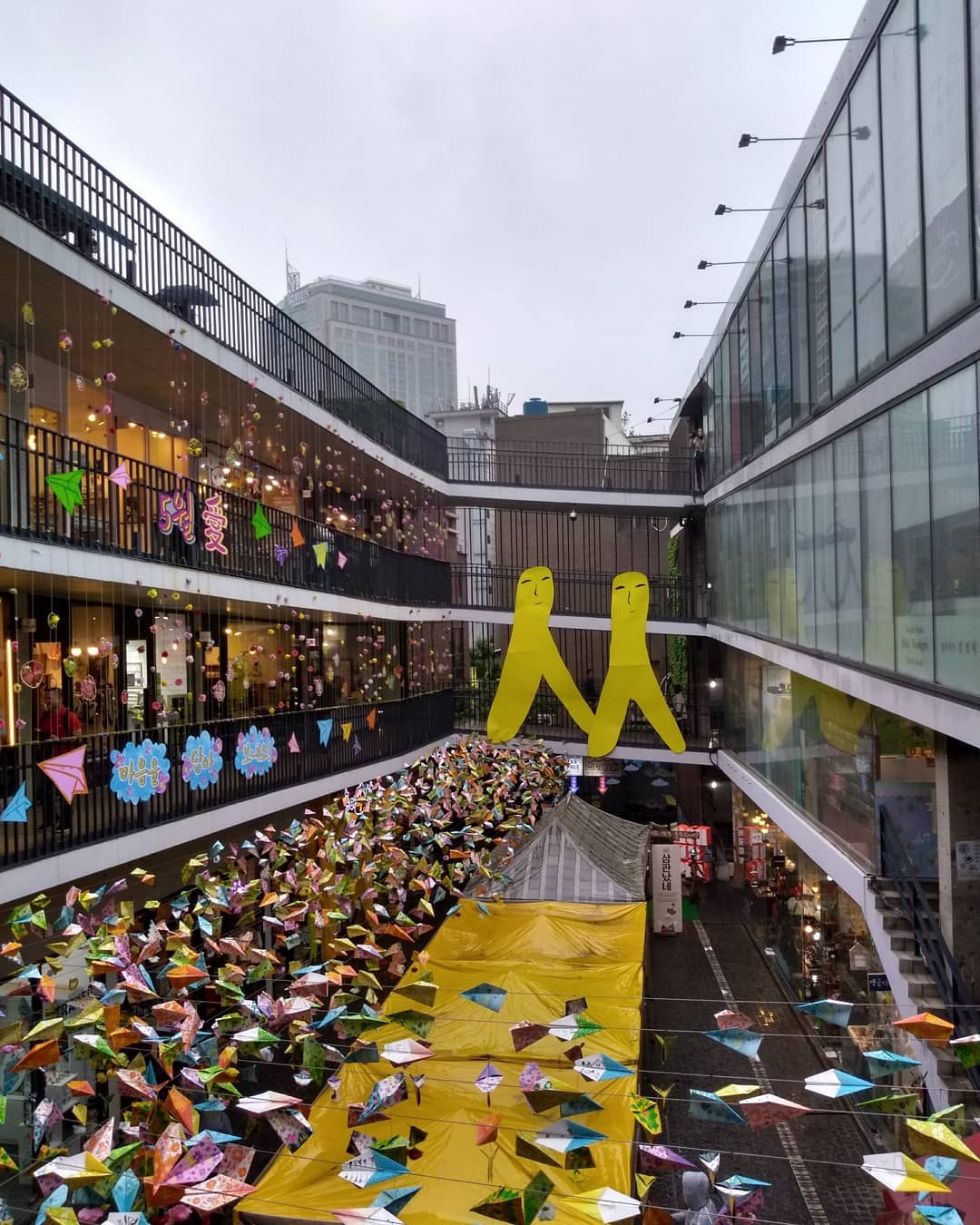 Located in the heart of Seoul, Insadong is a district where you can buy traditional goods and soak up Korean culture. At one time, Insadong was the largest markets for antiques and artwork in Korea. There is one main road with alleys down each side. You will find everything from art galleries, traditional restaurants, coffee shops, arts & crafts booths, Korean sculptures, souvenir shops, museums, teahouses and more. Insadong is a popular place for both locals and tourists, and it's one of my favorite places to explore around Seoul. Sometimes, you will see Korean traditional performances, festivals or shows on the main street. You can't miss out on the culture and fun at Insadong.
Have a drink at Raccoon café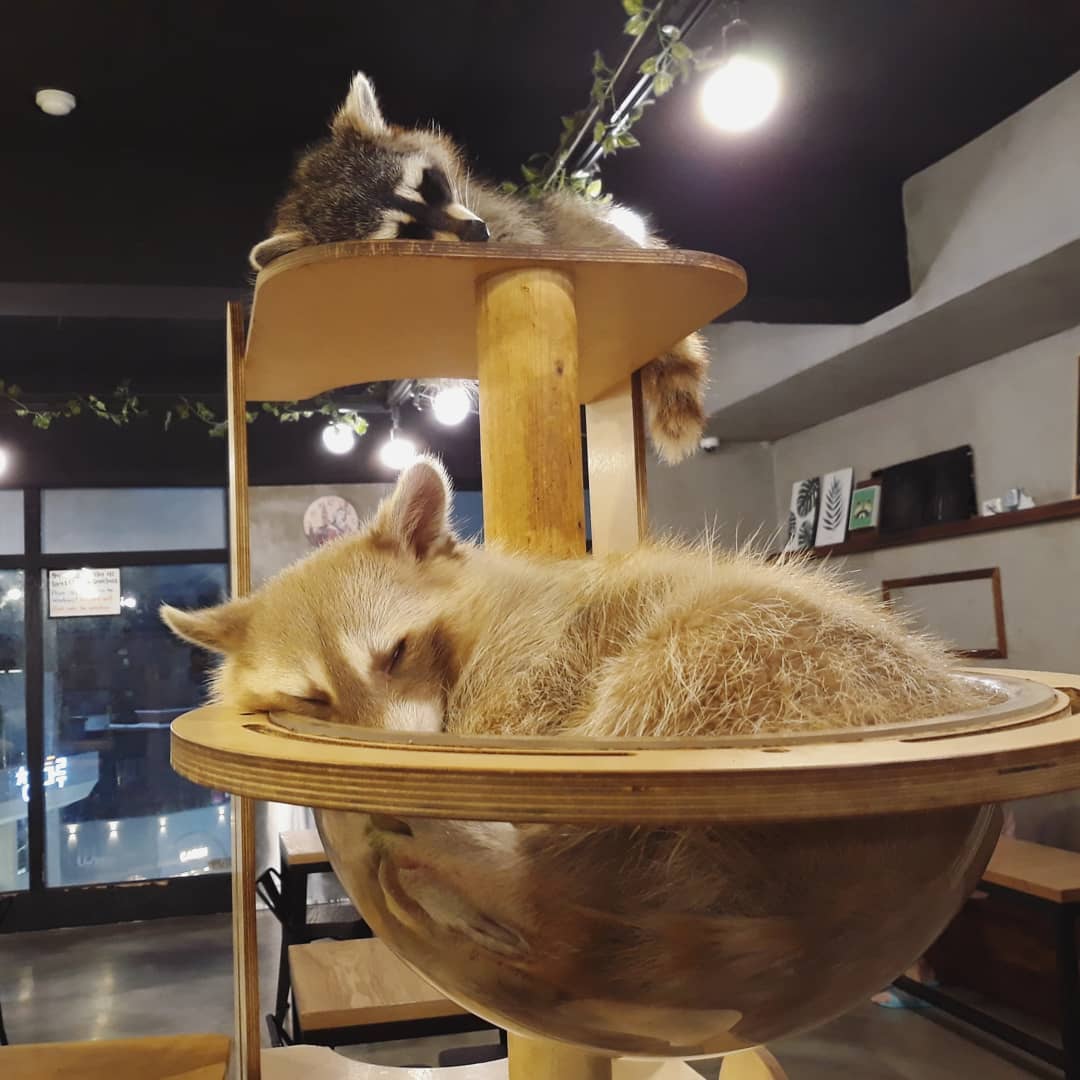 Seoul is famous for its large number of themed cafés. One of the most popular venues is a raccoon café called Blind Alley. This place is home to two mischievous raccoons who love to interact with guests. They have their own area away from the café all to themselves, but visitors are welcome to play with them or feed them snacks. On top of that, the café also serves delicious drinks and does not charge an entrance fee, unlike other themed cafes.
Visit the fish market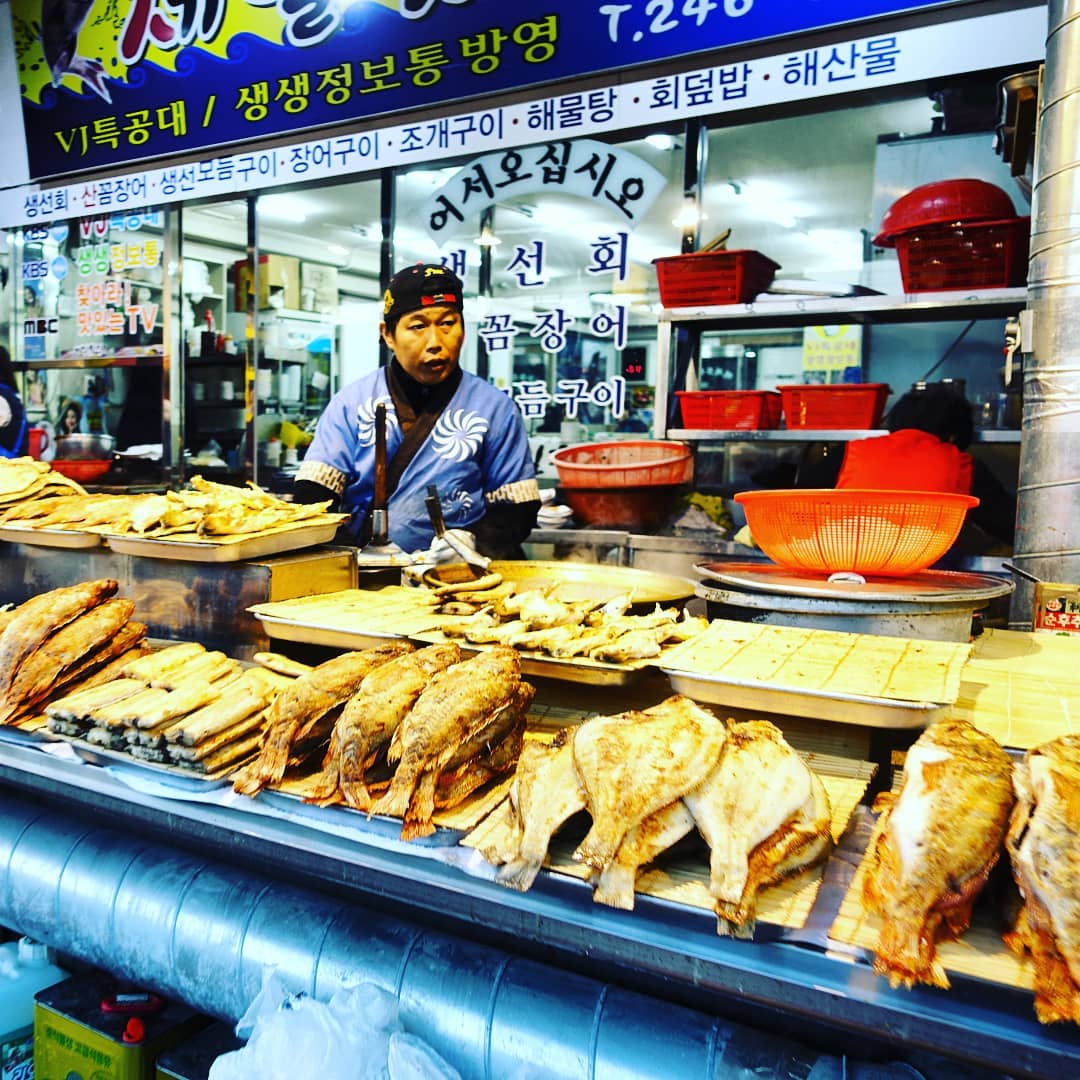 At this massive market, all of the fish are alive and swimming in the tanks, which makes them as fresh as can be. This place is chaotic and it's not your ordinary fish market. At Noryangjin, you will negotiate with the vendor your preferred price for the fish, and once it's sold, they will immediately spear the fish and walk you to a nearby restaurant where your fish will be cooked and served for you to enjoy. Even if you don't eat fish, it's still an experience to walk around here!
Visit the world's biggest theme park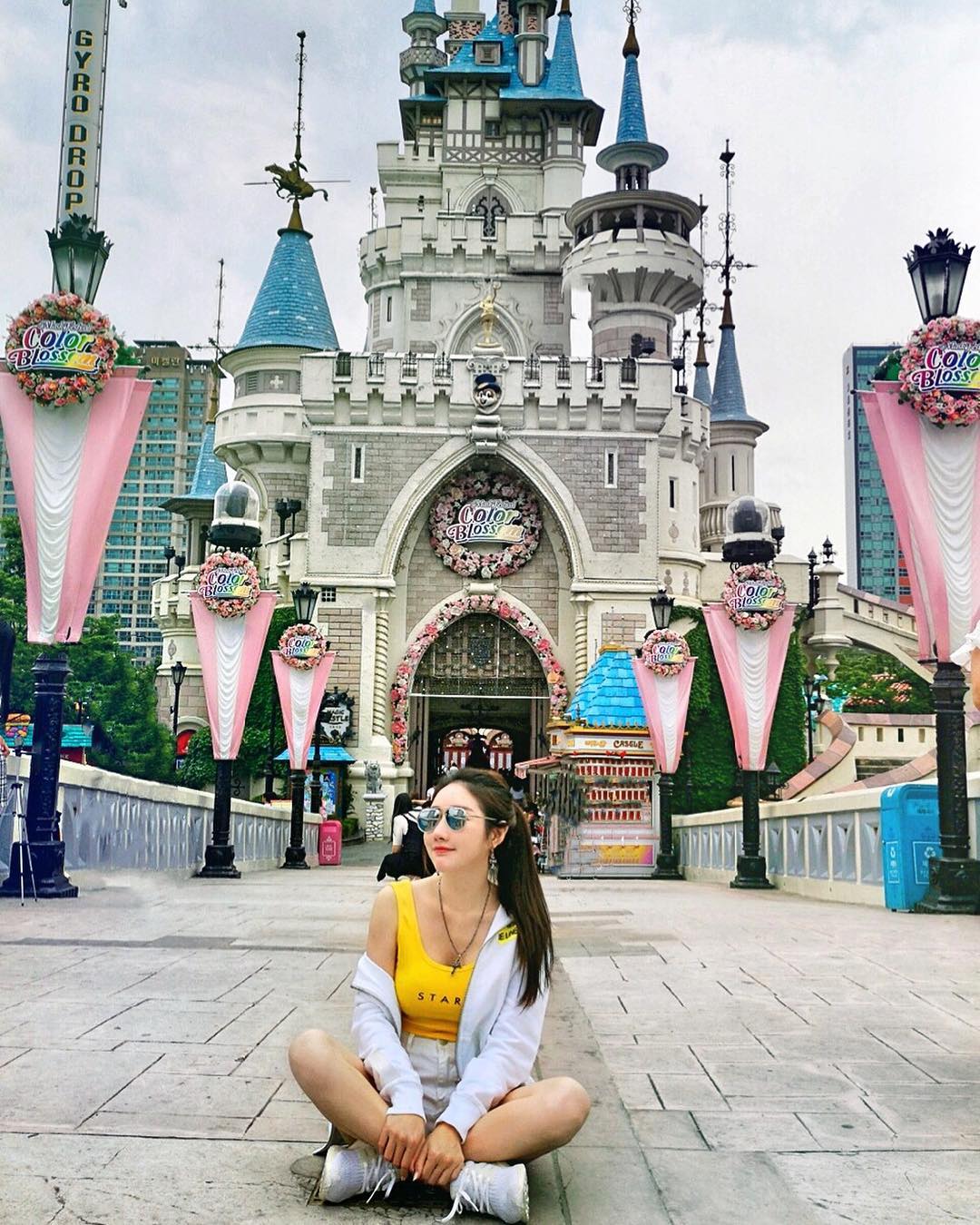 Lotte World has districts representing different countries with various kinds of facilities and souvenir shops. You can watch parades, numerous films, laser shows, and even taste a variety of international cuisines year-round. Lotte World is the largest indoor amusement park in the world. Lotte World Garden Stage presents various themed musicals to match each season and Lotte World Star Avenue is the perfect place to experience Korean stars and the entertainment world.
Ticket to Lotte World: Let's dream
Walk along the Cheonggyecheon stream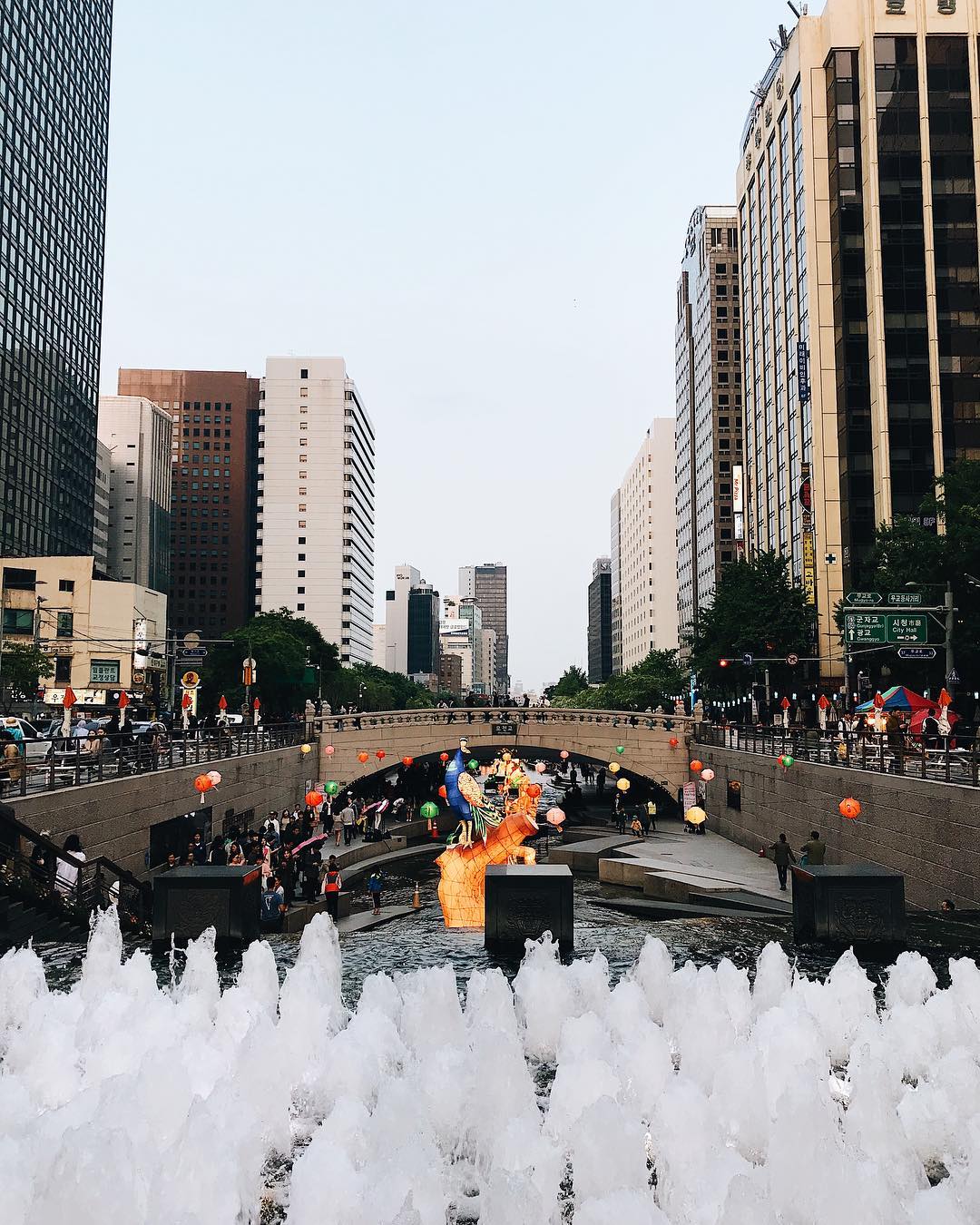 Running through downtown Seoul, the Cheonggyecheon stream is over 8 kilometers (5 miles) long. It opened up in 2005 and cost nearly 1 BILLION USD dollars to complete. Along the stream are modern recreational spaces for people to walk along and hang out. It is remarkably quiet because the stream is located more than 15 feet below the street level. Along the stream, you will find several waterfall art galleries and many overhead bridges. It's also a pretty romantic place, so don't be surprised to see many couples holding hands.
Go bar hopping in Hongdae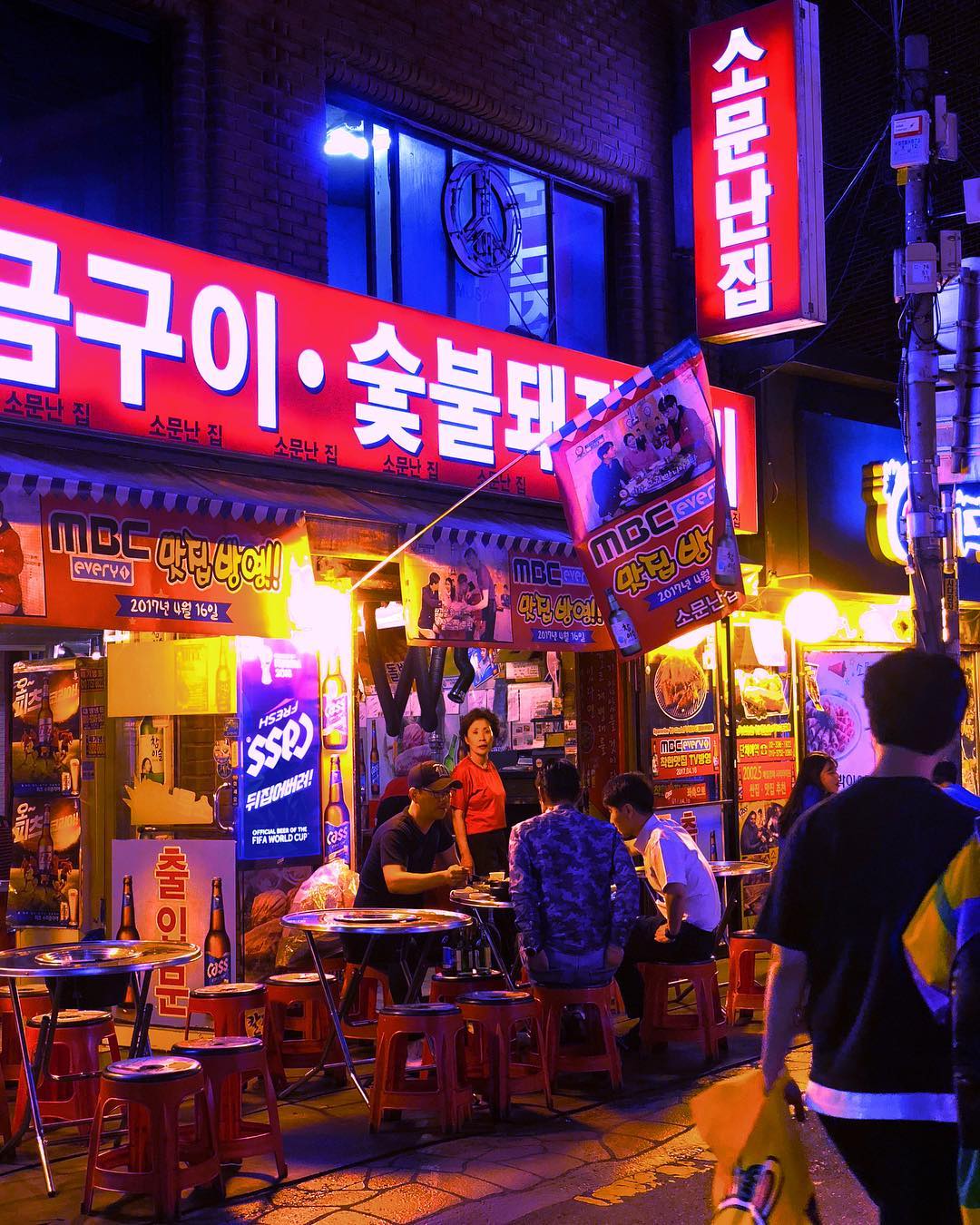 Hongdae is the best-concentrated area for nightlife in the entire city. Hongdae itself is known for its urban arts, indie music culture, and entertainment because it is located in the midst of a few massive Universities. At night, this area turns electric and is overflowing with young, energetic people. There are more bars and clubs than we can count, and nothing closes until the sun has risen the next morning. After the night out, be sure to get some delicious Korean food from one of the street vendors or restaurants that stay open 24 hours.
Read more: Top 20 Awesome Hondae Shopping Experiences in Seoul
Korean alcohol-tasting classes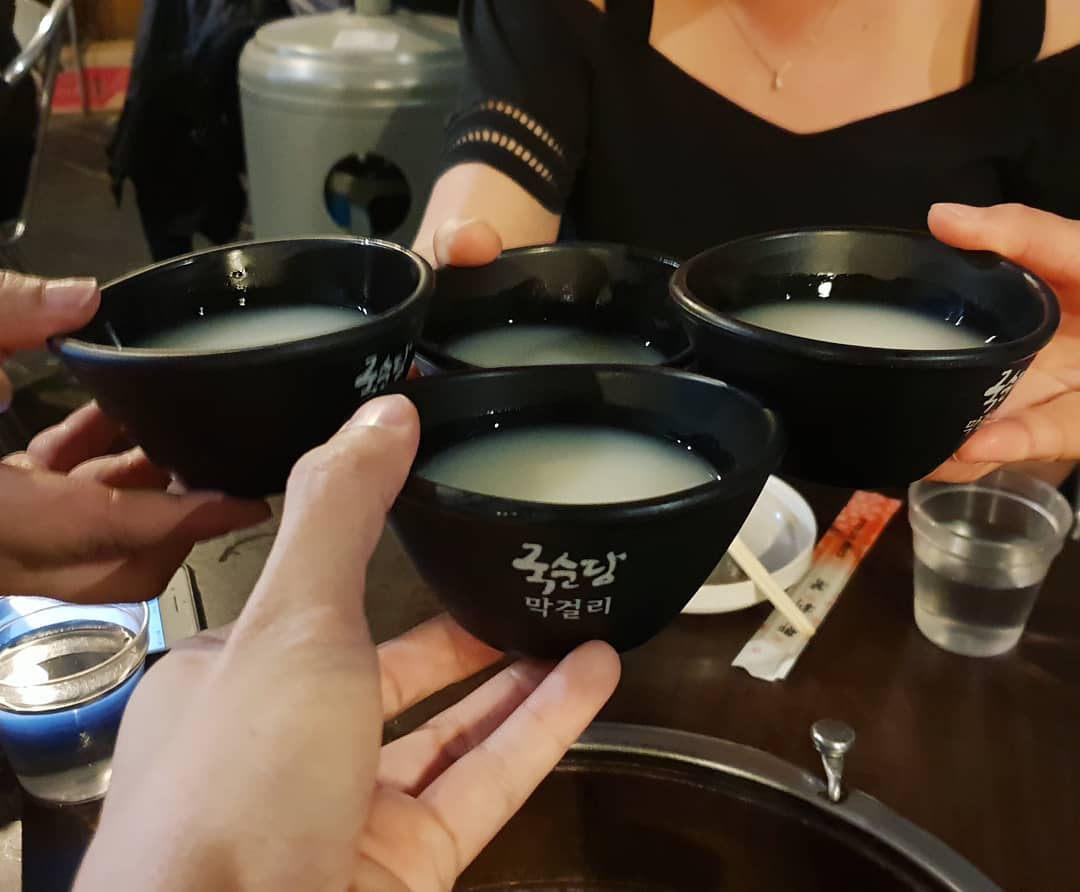 One of the most popular alcoholic drinks in Korea is a type of rice wine called makgeolli. The Korea Tourism Organization even claims that makgeolli sales overseas have increased by 20–25% in recent years. Baesangmyeonjuga, a liquor company well-known for producing a wide selection of Korean drinks, hosts lessons on how to make makgeolli. Classes are instructed in Korean and take place every Saturday, as well as the first and third Friday of each month. For only 25,000 won ($20), you get to make your own Korean makgeolli and take 2 bottles home with you.
Wander around Trick Eye Museum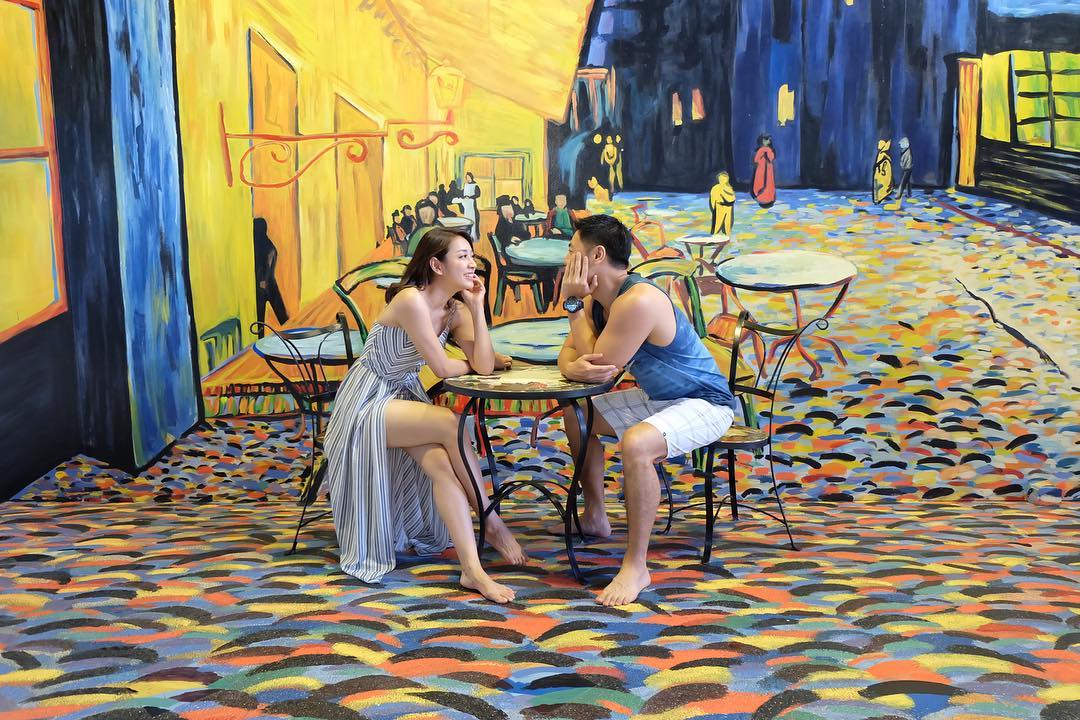 Seoul is filled with street art, sculptures, and galleries. The Hongdae neighborhood is particularly well-known for its creative scene, and one museum that particularly stands out from the rest. The Trick Eye Museum is dedicated to optical illusions, and nothing is ever as it appears. Visitors have the chance to become part of world-famous pieces of art in a three-dimensional scene. Some of the museum's most popular pieces include their versions of Da Vinci's Mona Lisa and Edvard Munch's The Scream.
Pay a royal visit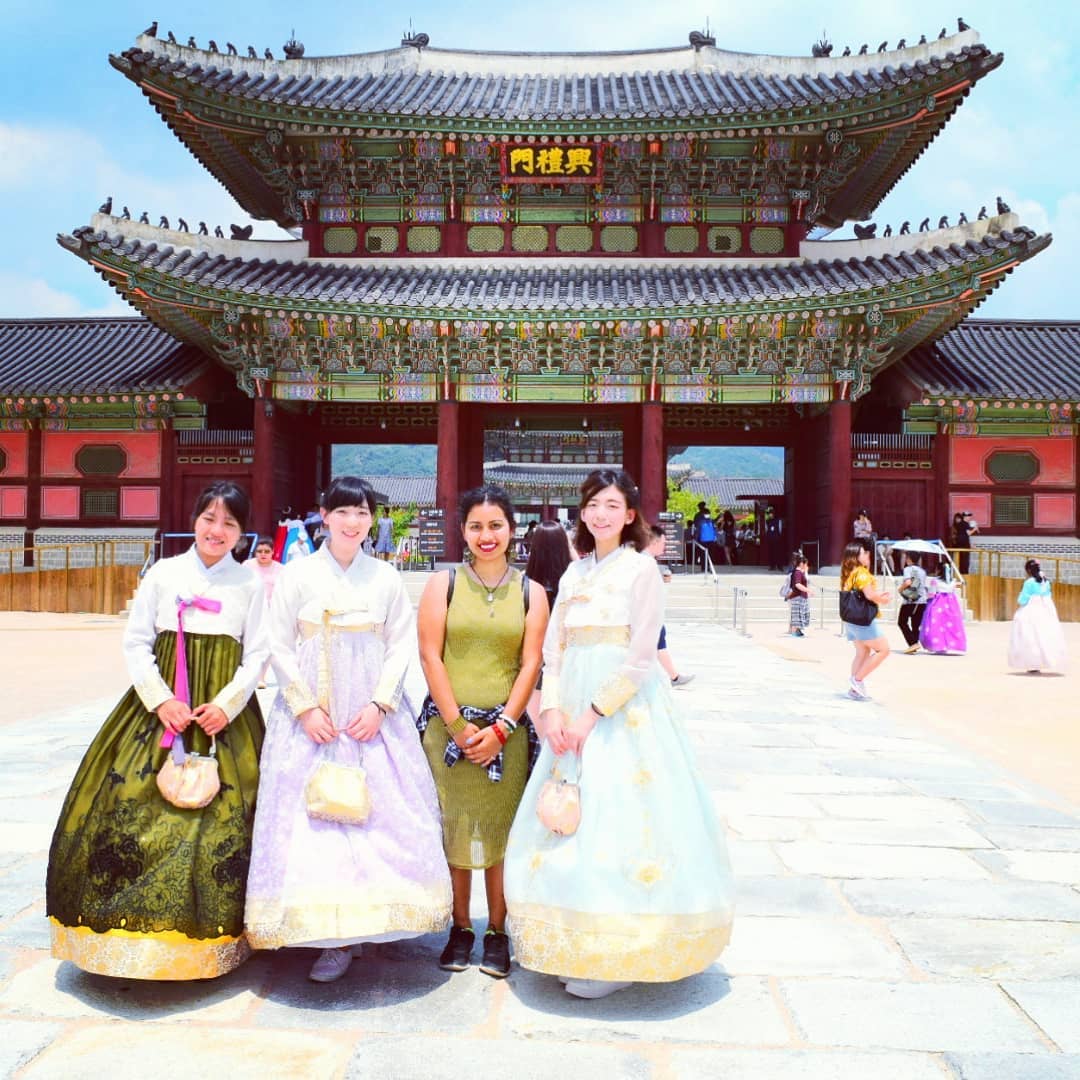 The 'Palace Greatly Blessed by Heaven', as its name (Gyeongbokgung) means, has the longest and most storied history of any Korean palace, with a story that starts in 1395, three years after the beginning of Joseon Dynasty rule. Later kings of the Joseon Dynasty continued to expand the palace, but much of it was destroyed during a slave rebellion in 1592. Fast-forward to 1867, when the palace buildings were reconstructed. Today, about 40 percent of Gyeongbokgung's origial buildings exist. This is the most-visited place in all Korea by foreign tourists, and locals love it as well.
The best Seoul half-day city tour:
Gyeongbokgung Palace & Jogyesa Teample & more
Go back in time at the Seoul Museum of History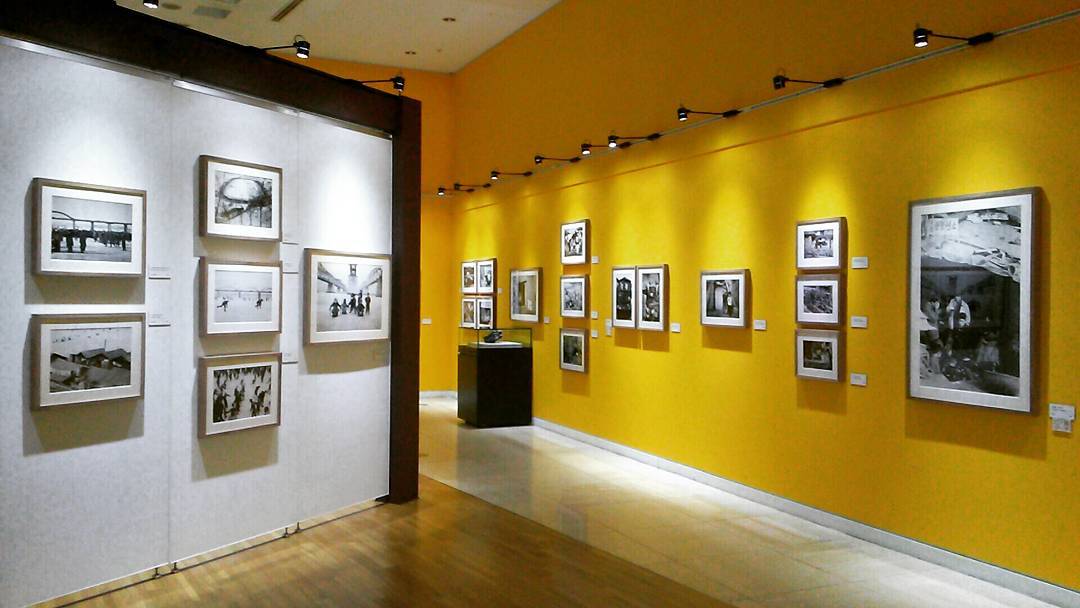 Even special exhibitions are almost always free at the popular Seoul Museum of History, near Gyeonghuigung Palace. While the museum boasts relics from the Joseon dynasty, the Exhibition Hall of Donated Items on the first floor makes the strongest impression, with everything from old computers, cassette tapes, t-shirts from the '60s and other household goods used by ordinary citizens. Free events showcasing Korean culture often take place during local holidays.
Take a look at Jeju Glass Castle Theme Park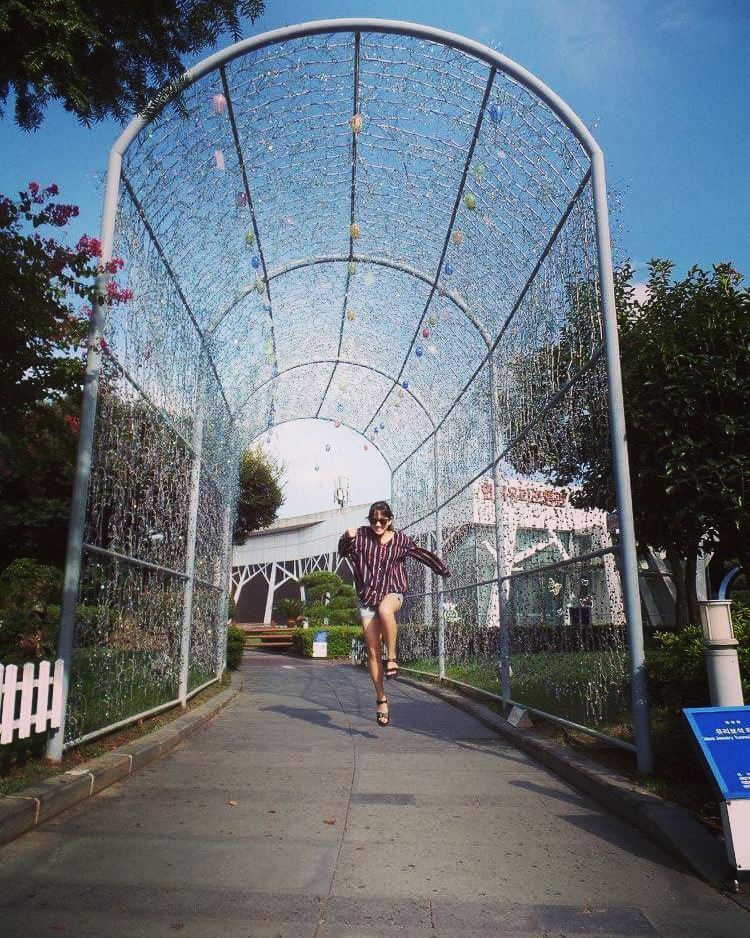 "Museum" may be a more appropriate term for the Jeju Glass Castle Theme Park, since everything is made from shaped glass and is not really conducive to the roughhousing usually associated with a raucous fun fair. The exterior garden features amazingly naturalistic installations including a glass waterfall, glass flowerbeds, and a lake made of mirrors with fish constructed out of used soju (popular Korean alcohol) bottles. The indoor sights include a towering green glass beanstalk in the center of the exhibition hall, a room full of mirrors where visitors can get lost in their infinite reflections, and even a glass bookshelf with glass books. For an extra fee, visitors can even experience making their own glass creations. The Jeju Glass Castle Theme Park bills itself as an attraction for the whole family.
Stroll through Bukchon Hanok Village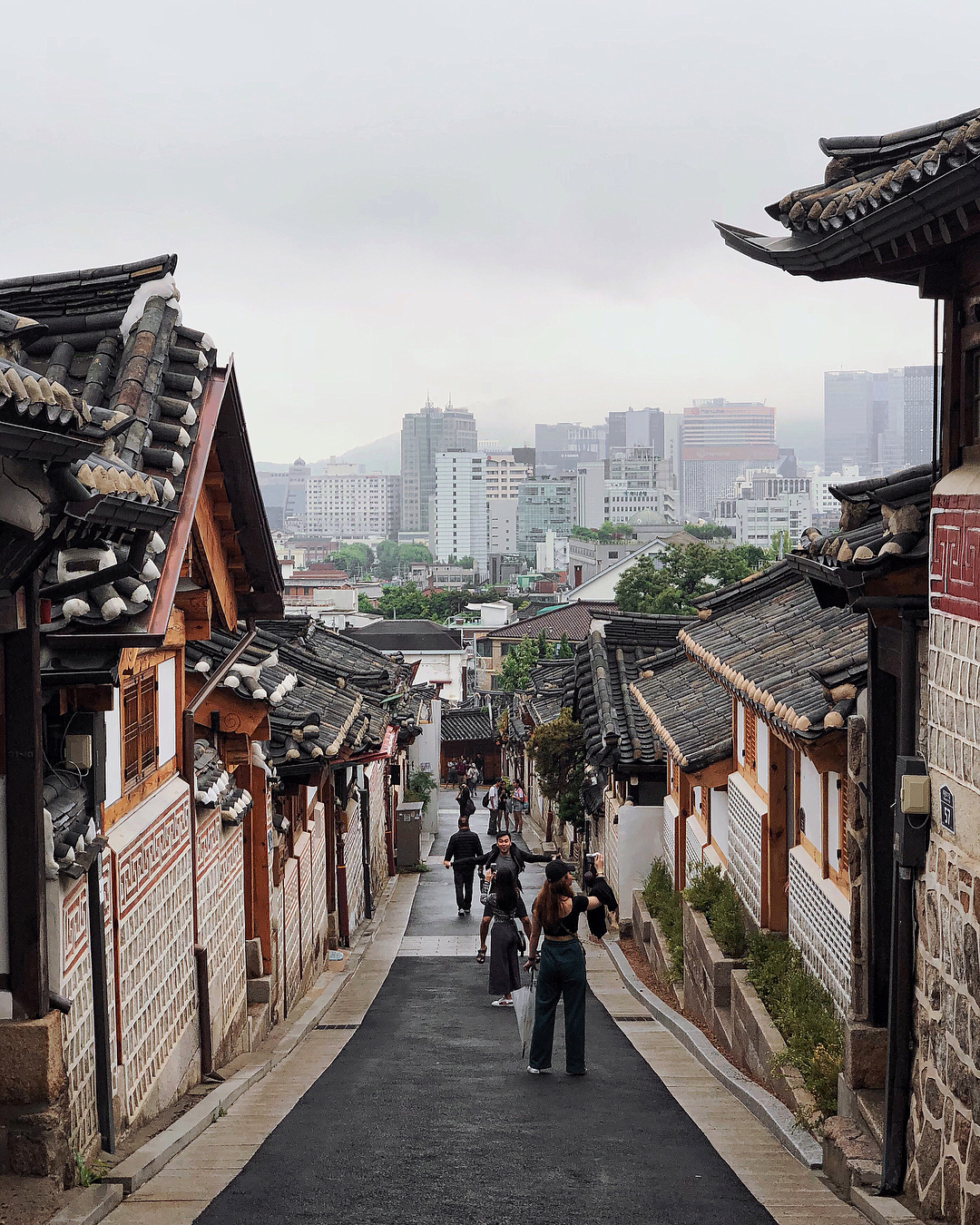 Bukchon Hanok Village is a traditional Korean neighborhood and also a popular tourist attraction. Here, you can learn arts and crafts from locals and even learn to play a traditional Korean instrument. On Saturdays, there's an awesome market on Samcheong-dong Culture Street which is definitely one of the great places to visit in Korea. Wandering down the streets of Bukchon Village will make you feel as if you've stepped back in time. As you pass by traditional hanok homes that date back to the Joseon Dynasty, you won't believe you're still in the center of Seoul city.
Explore Yongma Land Abandoned Theme Park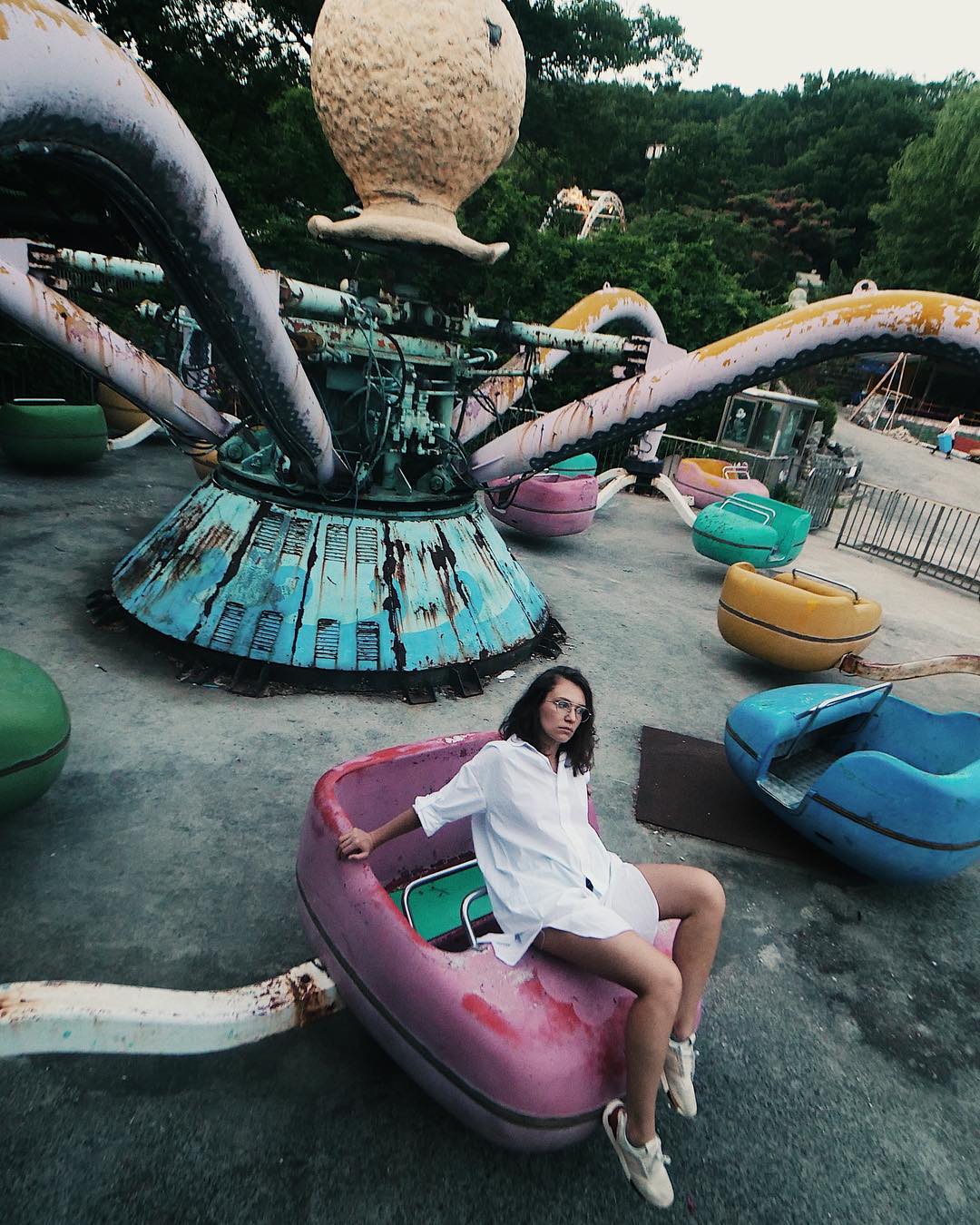 There is a small abandoned theme park in Seoul, South Korea, with a quieted carousel, bleached-out images of '80s pop icons, and "dodgem" cars. But unlike most amusement parks that have gone idle, this one invites the public to share in its slow crumble. Despite stories of a haunting or two, the root of its demise was likely just a matter of profit. Now in the hands of an enterprising local businessman, the old Yongma Land is open again, but this time to revel in the poignant charm of its decay. For a small charge of 5000 won (about $5) visitors are free to roam the old rides. And, for 30,000 won, the owner will turn on the lights of the ghostly merry-go-round for you after 8:00 pm.

Take a selfie at the Ihwa Mural Village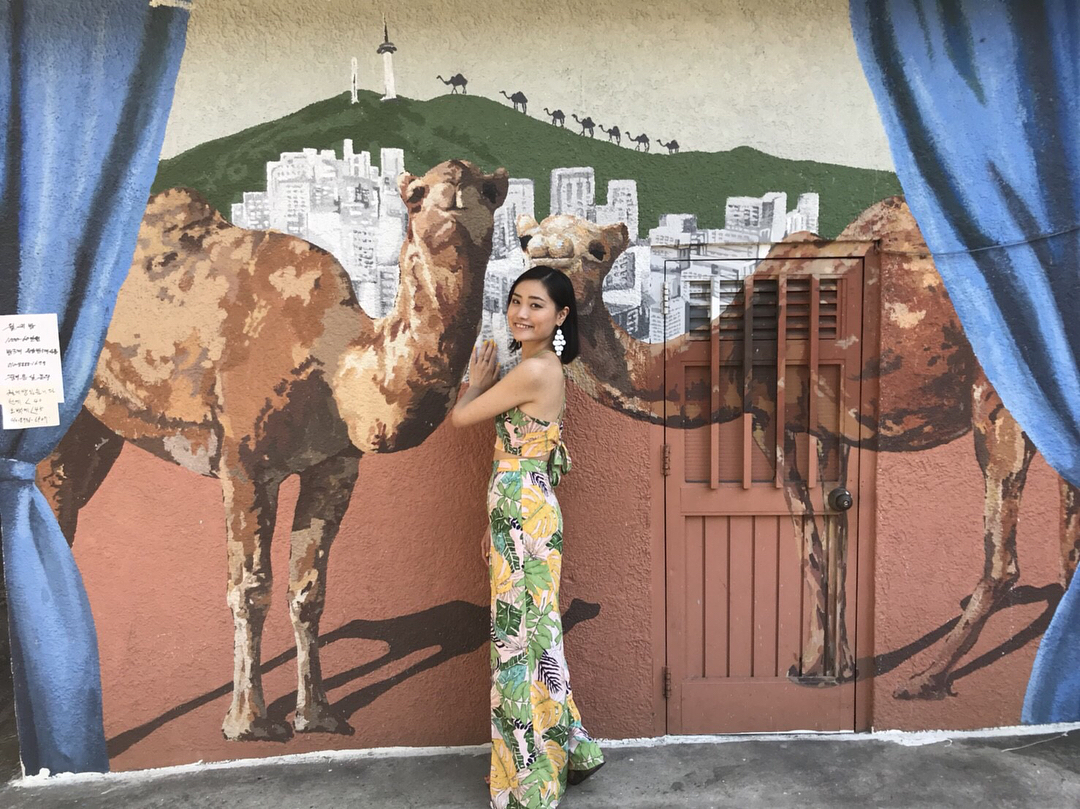 Located near Seoul's independent theatre district, the Ihwa Mural Village is the place to go for those seeking out the perfect selfie. Created by more than 70 locals artists in an attempt to revitalize the neighborhood, the alleyways are covered in vivid, colorful murals. Popular murals include Angel Wings and Fish Swimming Upstream.
Visit Korean Demilitarized Zone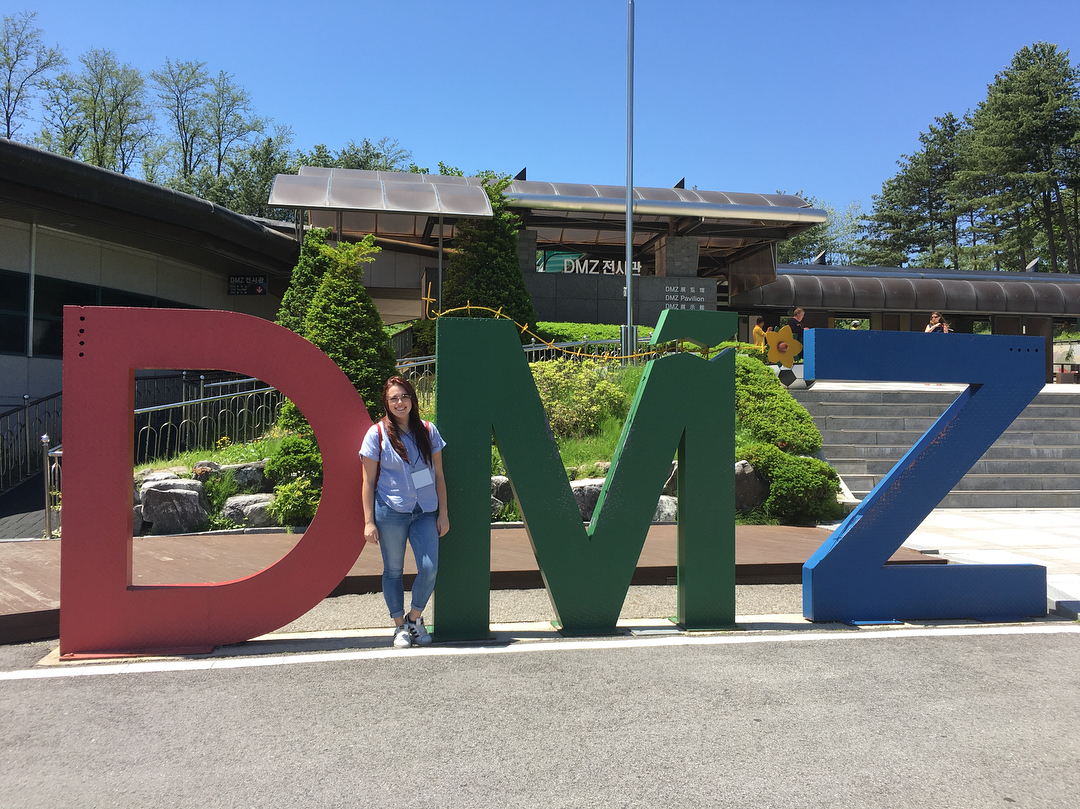 Panmunjom is a small village, about 55 km north of Seoul, that lies at the border between North and South Korea. It was originally called "nul ban ri," or plank-door village, so-called because the house doors and bridges were made from planks of wood. When the village became the site of talks during the Korean War, Chinese officials labeled it with traditional Chinese characters, which when pronounced in Korean sounded like Panmunjom. The truce that ended hostilities between the two countries was signed here in 1953, but as peace was never agreed to, the two sides are still officially at war over fifty years later and a million men stand guard around the Korean Demilitarized Zone.
DMZ Half-day Tour from Seoul
Book now!
Head to a K-pop Show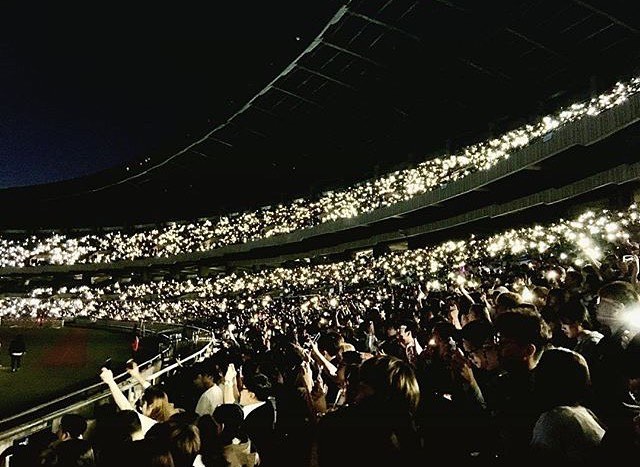 Nothing quite compares to seeing a K-pop singer or group in person! Whether you're into it because you're not so secretly harboring a lifelong crush on one of the idols or you want to experience what it feels like to be among hardcore fans, it's an experience you're just not going to have elsewhere. There are chants fans learn specifically for songs. Even the quietest looking young girl will turn violent should you get in her line of view, and you'll be impressed with the intense dance moves on stage.

Visit one of Seoul's most underrated beautiful churches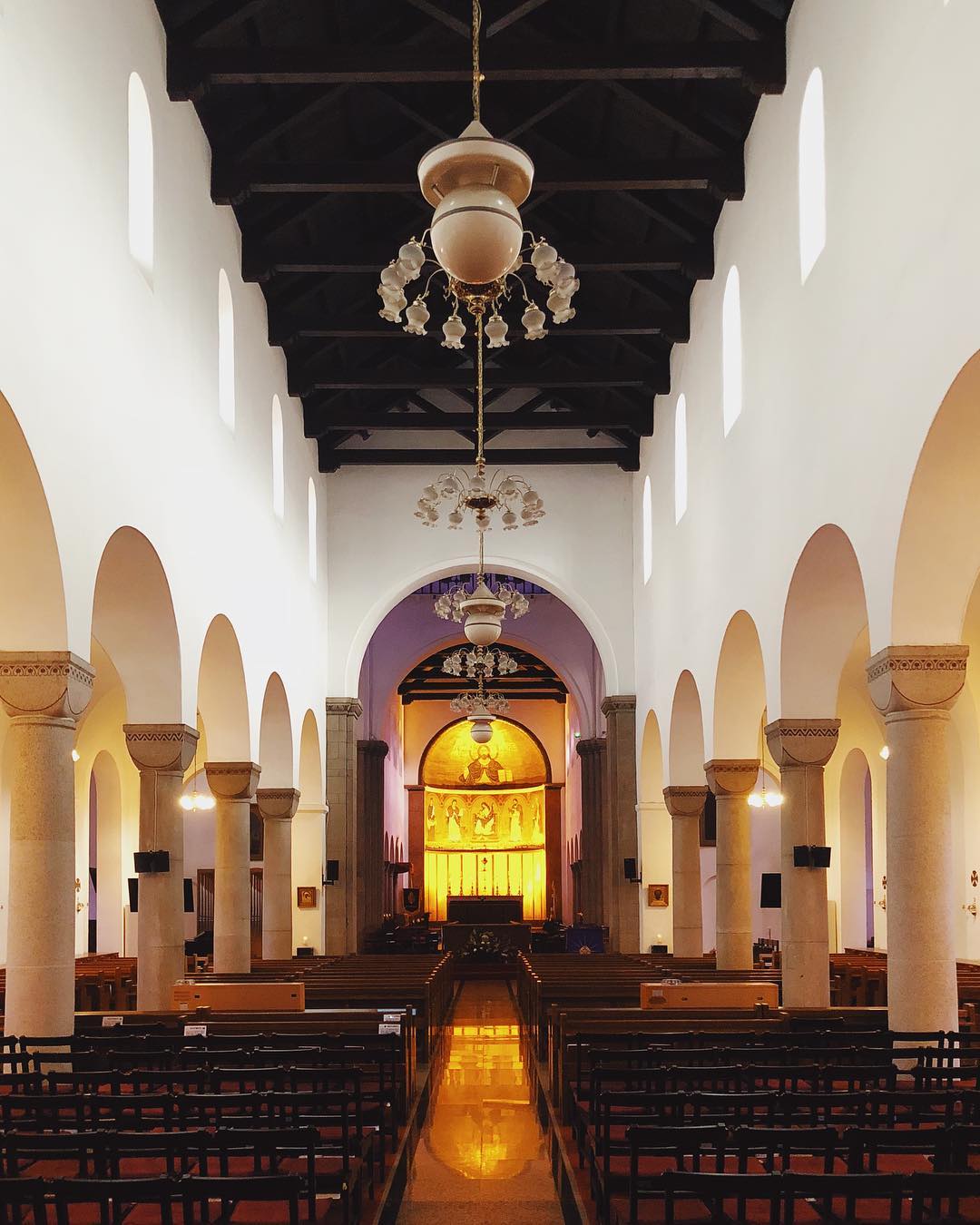 Although Myeongdong Cathedral is Seoul's most famous and perhaps most historically significant churches, it could certainly be argued that Seoul Anglican Cathedral is the capital's most beautiful. Designed by English architect Arthur Dixon and built in the Romanesque Revival style, this distinctly European edifice is a sight inside and out. You can visit the church for free, and regular services are held on Sundays at 9.30am in the crypt chapel.
Try a Korean BBQ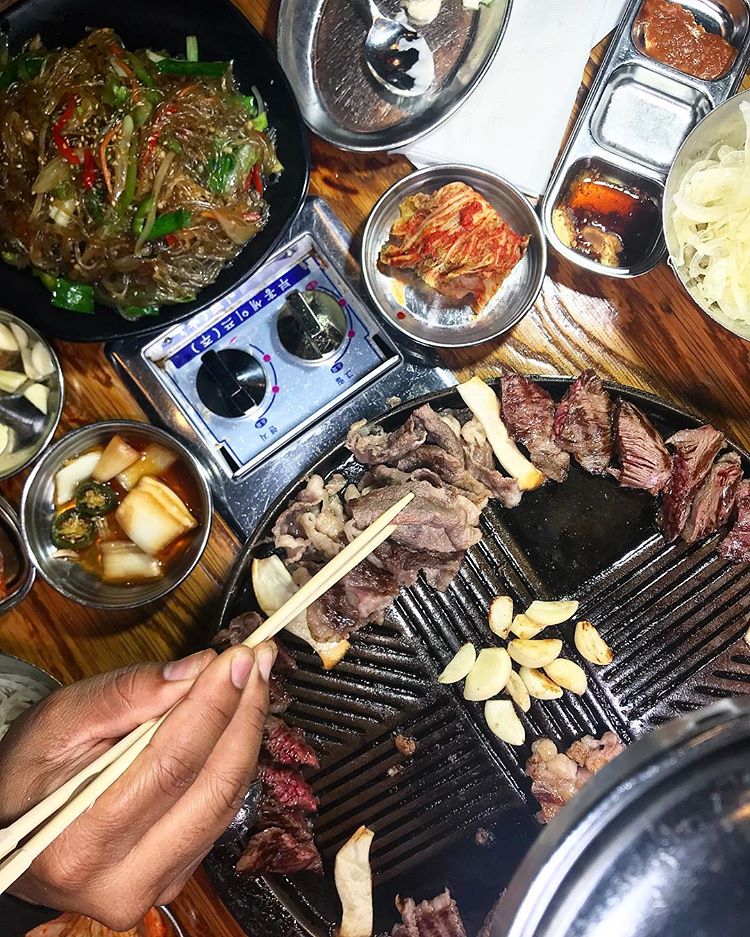 Seoul Night Street Food Walking tour
Join now!
Korean BBQ is the most traditional meal that you will find all around Korea. All of these restaurants are very similar, where you'll sit down at a table with a fire grill in the middle, and then you get to cook your marinated meat how you like it. During your meal, you will get an unlimited supply of side dishes (called banchan in Korean). It's also very common to drink beer and soju with your meal. The best part is the cheap price- which ranges from $8-$12 per person! Some of the best Korean BBQ places in Seoul are Non-gol-jip in Gangnam, and Mapo Sut-buli in Apgujeong. Enjoy!
See more: