As one of the most popular cities in Vietnam, Saigon is already pretty familiar to most visitors. We know about Ho Chi Minh city as a town that never sleeps. We Saigonese live in the moment and love fast-moving things. People find themselves coming back for that youthful, energetic and festival vibe. But if you have a little more time and want to slow things down a bit, pack your bags and hop on!  Here goes our Top 20 amazing day tours from Ho Chi Minh city
Top things to do in Ho Chi Minh city
Learn about the Vietnam war by visiting Cu Chi Tunnels
All my foreign friends, whenever they come to Ho Chi Minh city, ask about Cu Chi Tunnels tour. Growing up in Saigon, every kid will experience a school trip to Cu Chi Tunnels as an unique lecture on Vietnam history. Very often we go to museums to satisfy our curiosity and to confirm our knowledge about a specific cultural aspect, but very rarely do we have a chance to relive the past and feel it with all our senses. Coming to Cu Chi Tunnels, besides learning about the Vietnam War, you can try the food our soldiers used to eat and crawl in the famous underground military construction. And if you are looking for more activities, you have a shooting range, a swimming pool and a fruit garden.
Book the best Cu Chi Tunnels tours offered by Inspitrip
Read more: Cu Chi Tunnels tour with history expert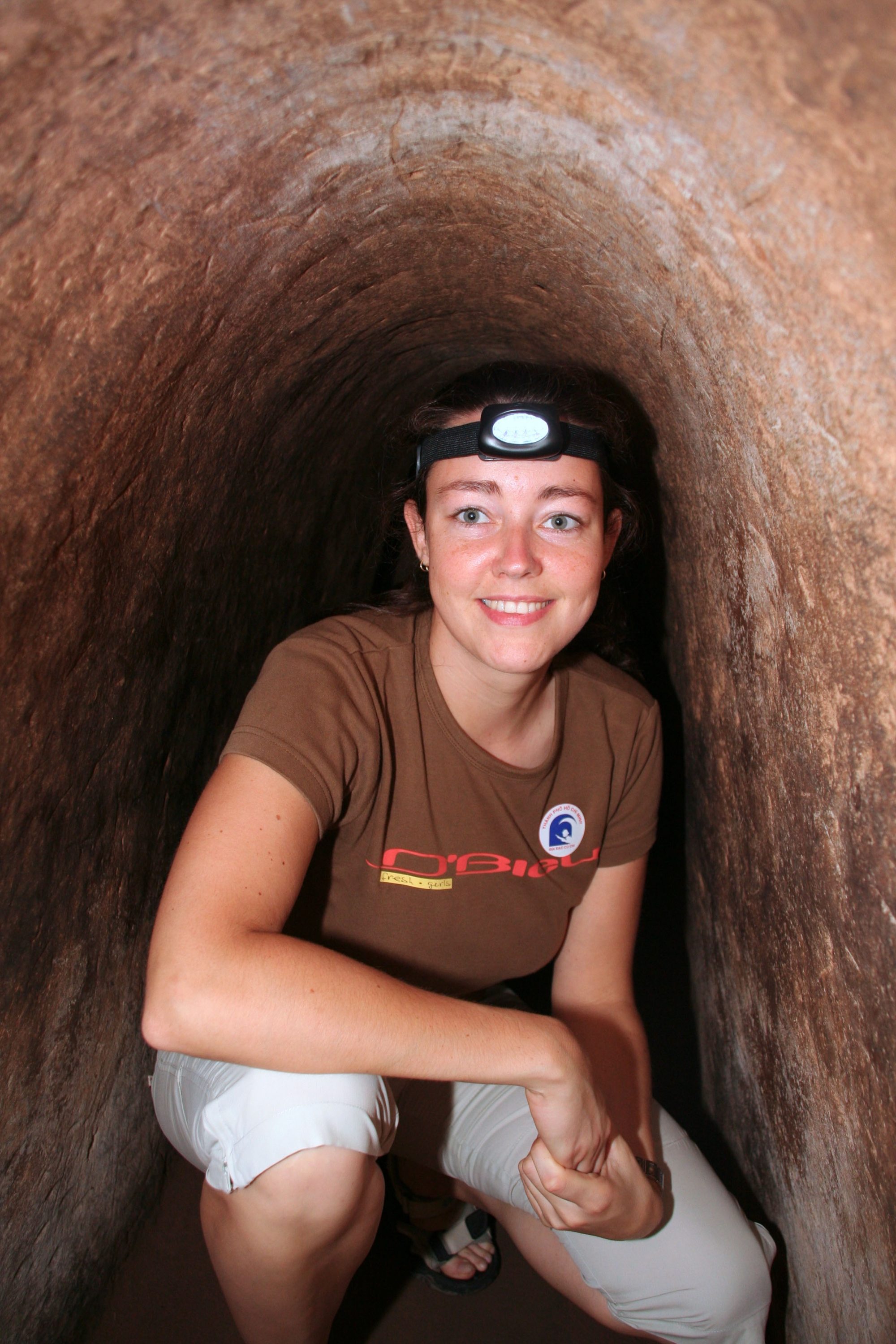 Explore life on waterways in Mekong delta, the Southern tropical land of Vietnam
My all time favorite Delta. Whenever I traveled to anywhere in Mekong Delta, it never took me more than 30 minutes to make the decision, and every single time was a pleasure. Here are destinations you should consider visiting in Mekong delta.
Ben Tre
Providing some of the most picturesque scenery in the non-touristy Mekong Delta, Ben Tre was always one ferry beyond the traffic of My Tho and accordingly developed at a more indolent pace. The new Co Chien bridge connects Ben Tre with My Tho and Tra Vinh, funneling more visitors into this delightful area. Travelers can easily explore the town's drowsy waterfront lined with aging mansions as well as the homely settlements across the bridge to the south of the city center. Ben Tre is also a great place for boat trips around the town, especially ideal for those who are looking for a little escape from conventional tour-bus bustle.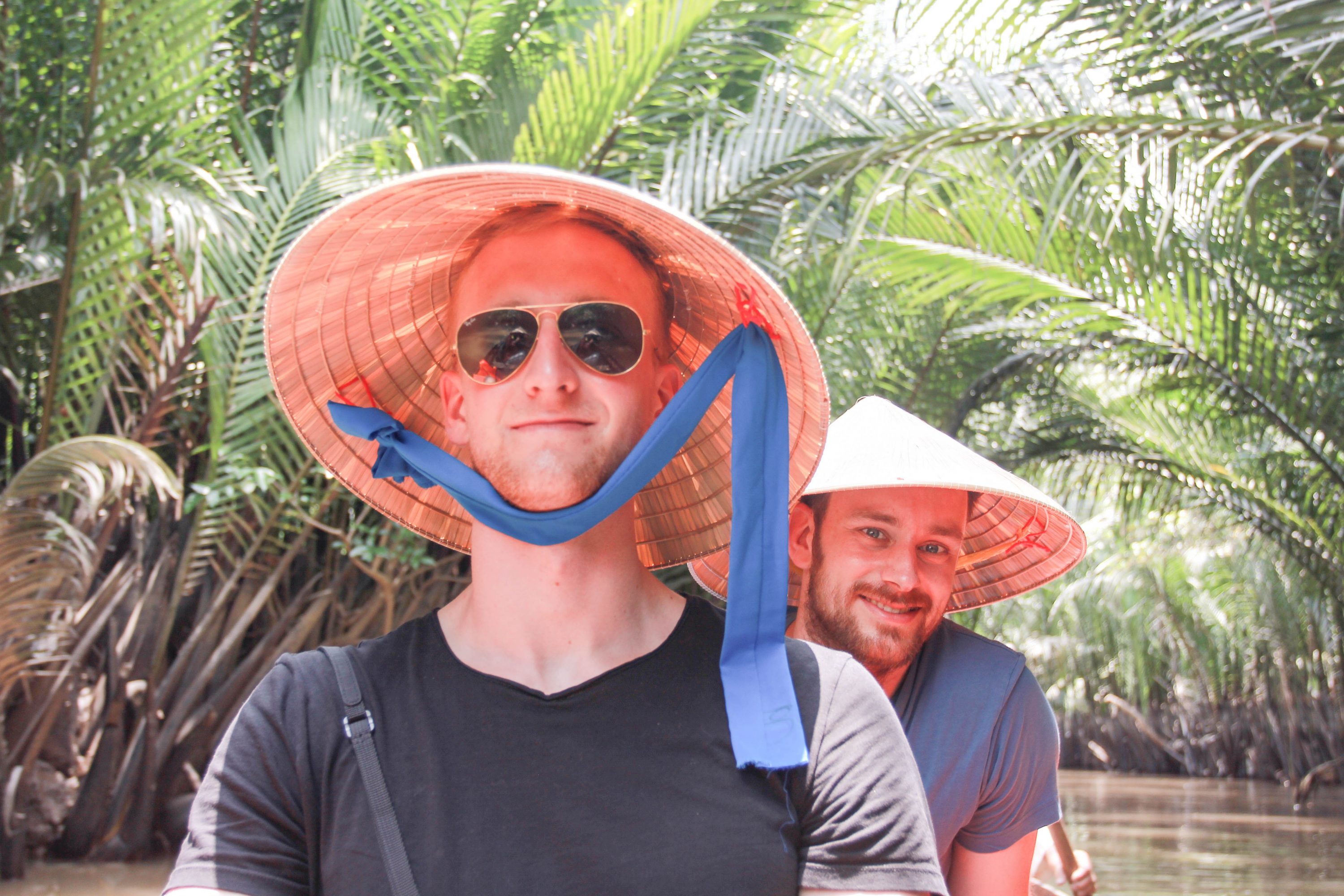 Cai Be floating market
Cai Be is a charming small town two hours driving out of Saigon. My favorite things out of all amazing going-ons here are the floating markets. Cai Be Floating Market stands out as one the most influential and noticeable markets. The locals here told me that they believed that it first began in the 17th or 18 century during the formation of the delta. Everyday, boats and drafts, most of which sells food and fruits, father here to trade and do business. Some sellers sail here to purchase goods from merchants and bring them back on land to sell. I still remember enjoying a bowl of Che (Vietnamese traditional dessert) on the water, watching people throwing coconuts from boat to boat and hearing them chanting a well-known melody of the West.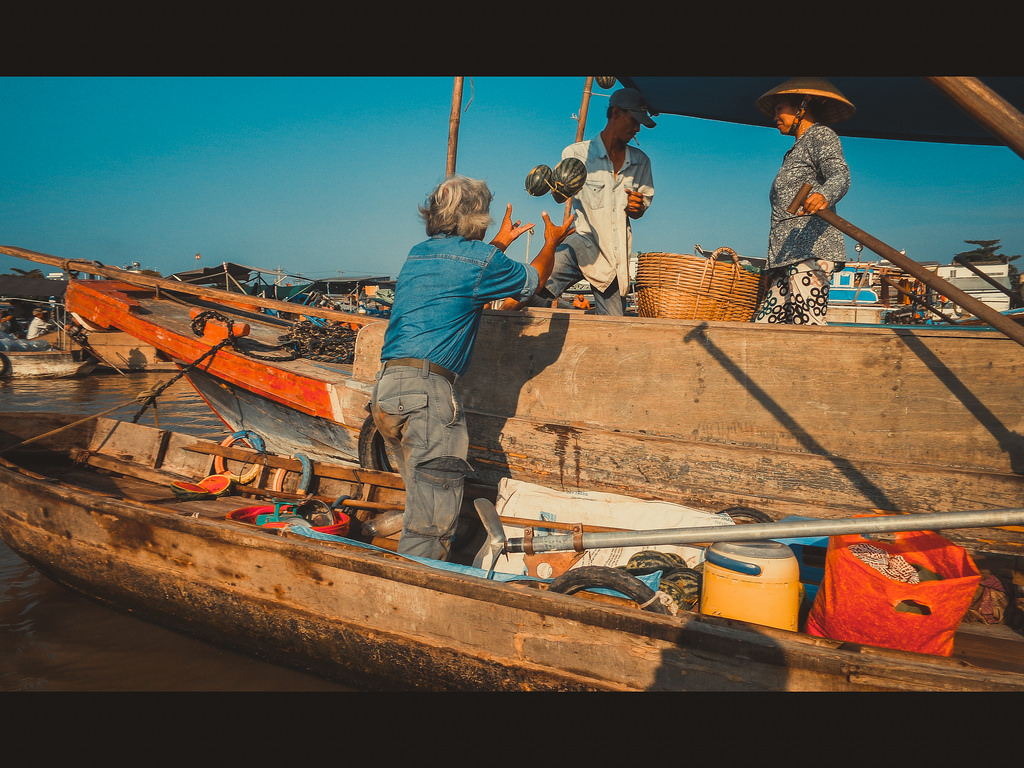 Cai Be floating market day tour from Ho Chi Minh city
Book now!
My Tho
I think My Tho is the nearest Mekong Delta province from Saigon that I have ever visited, only about an hour drive away. My Tho is an amiable market town, nestling on the north bank of the Mekong River's northernmost strand, the Tien Giang, or Upper River. My Tho was founded in the 1680s by Chinese refugees fleeing Taiwan after the Southern Ming dynasty collapsed. The economy is based on fishing, the cultivation of rice and tropical fruits such as coconuts, bananas, mangoes, longans and citrus fruit and tourism. It's a very typical Mekong Delta area. The must-try food here is the famous Hu Tieu My Tho. You pay under 2 dollars for a bowl of classic noodles of The West, topped with sliced pork, minced pork, shrimp, squid, dry onions, spring onion and so much other deliciousness floating on the sweet broth.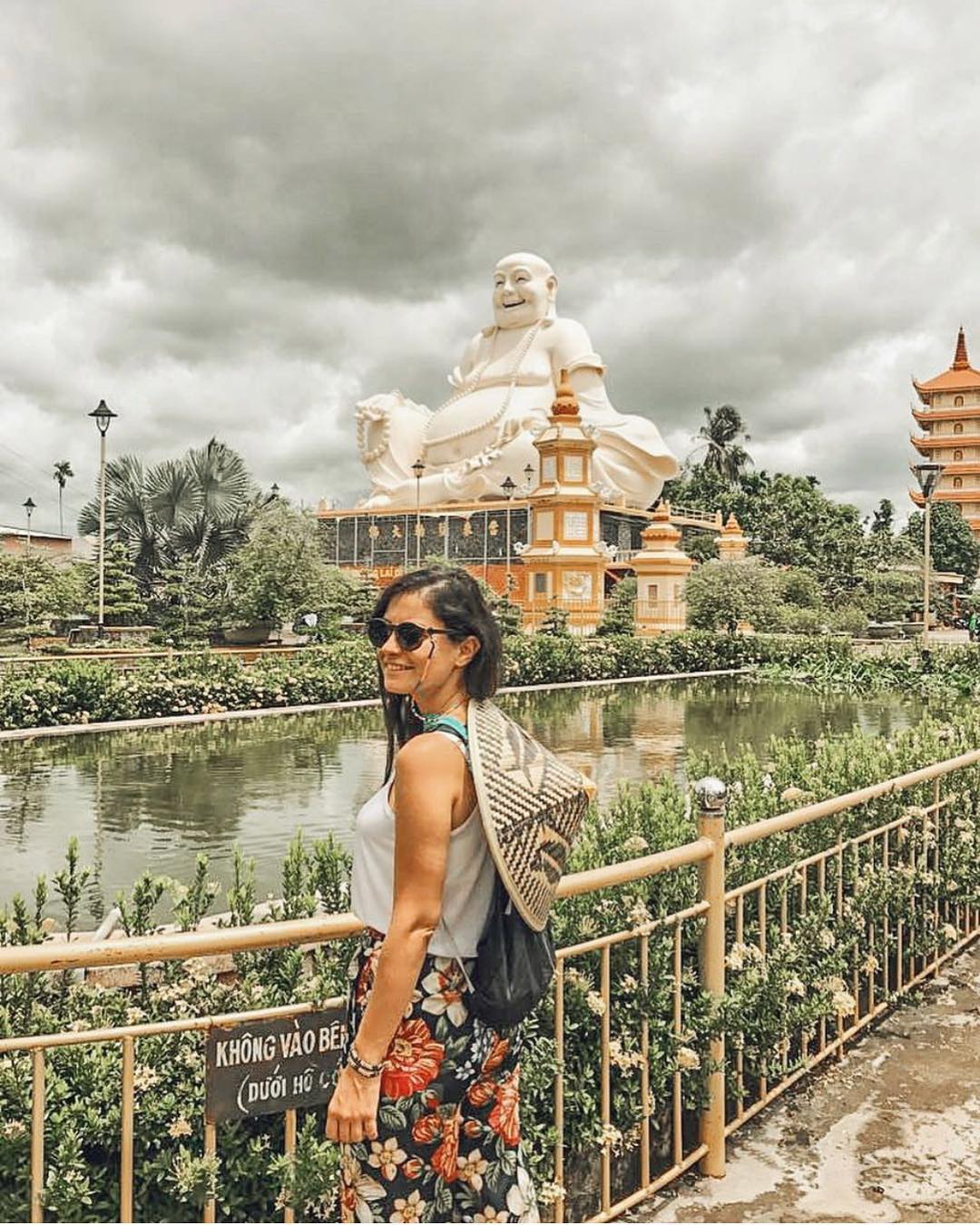 Cai Rang
"For travelers, the floating markets are not only something to admire but also a must if you seriously want to explore the uniqueness of the giant maze that is the Mekong Delta" (Vinh Vu, 2017) The biggest wholesale floating market in the Mekong Delta, Cai Rang is located just 6km from Can Tho if moving toward  Soc Trang. There is a popular bridge here that provides a great vantage point for photography. If you ever google images of "Vietnamese Floating Markets", the most colorful and vivid pictures available are usually taken at this market. Stare in awe when you witness the skillful performance of sellers juggling fruits boat to boat. The first impression you have of Cai Rang floating market is its super dynamic and effervescent trading traffic. Definitely a tour worth trying from Ho Chi Minh city, you can book Cai Rang floating market here.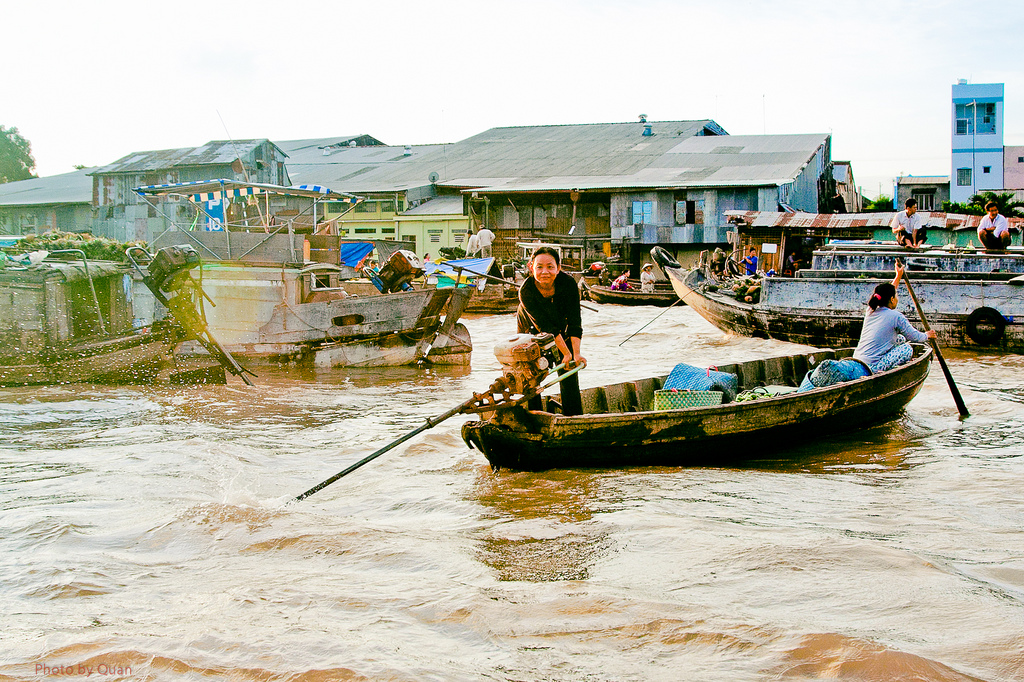 Explore life on waterways in Mekong Delta by partaking a tour with Inspitrip now:
Bound for the water
Vung Tau
I remember me being excited, hugging dad's belly, sitting between my parents on dad's old Honda as we drove to Vung Tau every other weekend when I was a kid. It is one of my sweetest childhood memories. Vung Tau is the nearest beach from Ho Chi Minh city, taking you 30km and 2 hours driving to get there. Vung Tau is so fun; my family went to Vung Tau so often I've memorized all the streets, all the stores, and good restaurants there. I can easily plan out a perfect schedule for 24 hours in Vung Tau in 30 seconds: you eat a shrimpy breakfast at Banh Khot Cay Vu Sua, get yourself up on the Statue of Jesus to enjoy the view of the city and let the mountain winds refresh your soul, have a rich fancy lunch at Ganh Hao Seafood Restaurant, get your suntan on Bai Sau beach, have a little beach party with lovely friends and then head back to Ho Chi Minh City.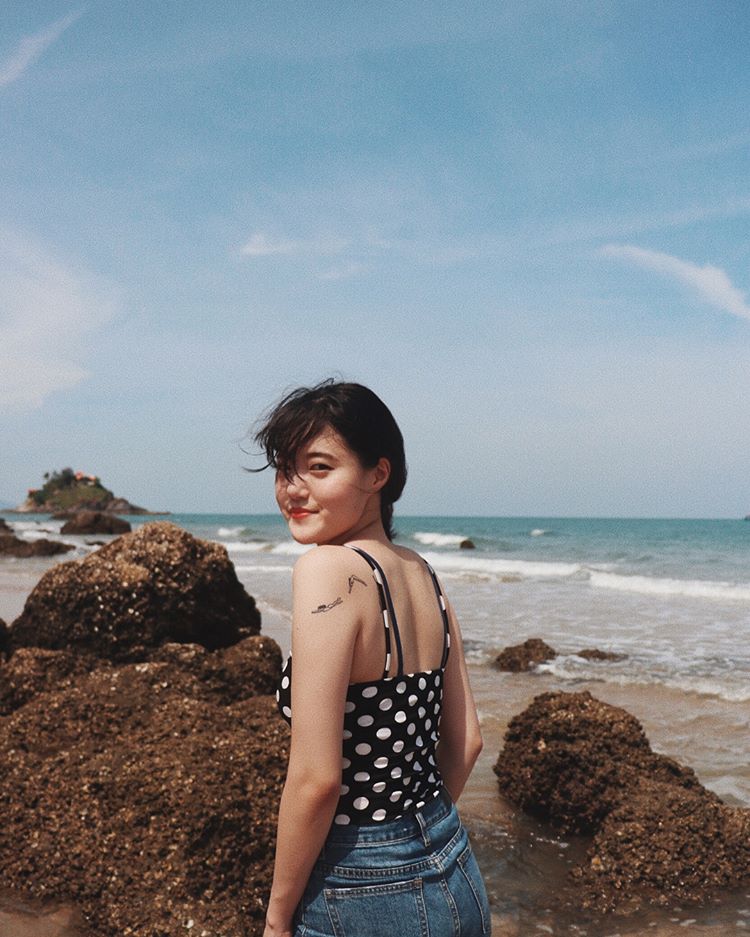 Vung Tau historic tour from Ho Chi Minh city
Book now!
Ho Tram
Until very recently Ho Tram kept a low-profile: containing not much more than a small fishing village, an open-air basic market and a fine not yet commercialized market. Sometimes, when visitors are overwhelmed by the urban crowd of Vung Tau, they have an option of moving another 30 km further to visit Ho Tram. For those that want to spend a relaxing but elegant time, there are various options such as The Grand Ho Tram Strip, Ho Tram Beach Boutique Resort & Spa, Carmelina Beach resort, etc. which are luxurious five stars resorts. Located in such a remote place, these classy resorts offer you quite a local and rustic tropical beach atmosphere. If Vietnam, we always say "Blue ocean, white sands and golden sunlights" is all it takes for a great vacation. Ho Tram provides you just that.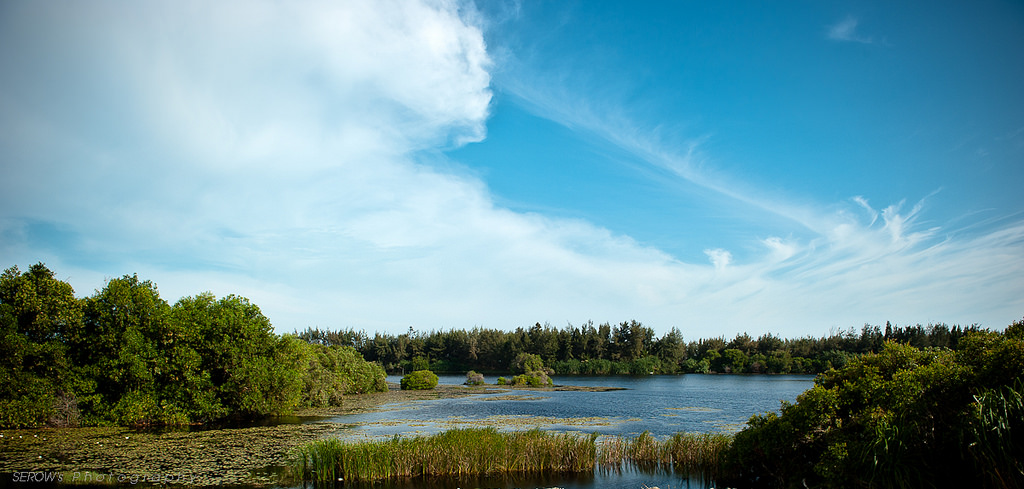 Take a chill pill and slow things down
Bo Cap Vang
Only 30 km away from Ho Chi Minh City, located in the Dong Nai province, this eco-tourist resort brings to you a slow-moving, relaxing and picnics vibe. Bo Cap Vang is a small land piece surrounded by a mirror reflecting beautiful lakes and fresh rivers. I love the water games here, looking so effortless yet so invigorating to play. In addition, it's fresh natural water so it gives you a very special earthy excitement. Besides, Bo Cap Vang offers you buffet service with quite a diverse menu, most of which are popular dishes from the West, making sure that you have full energy supplied for the whole day.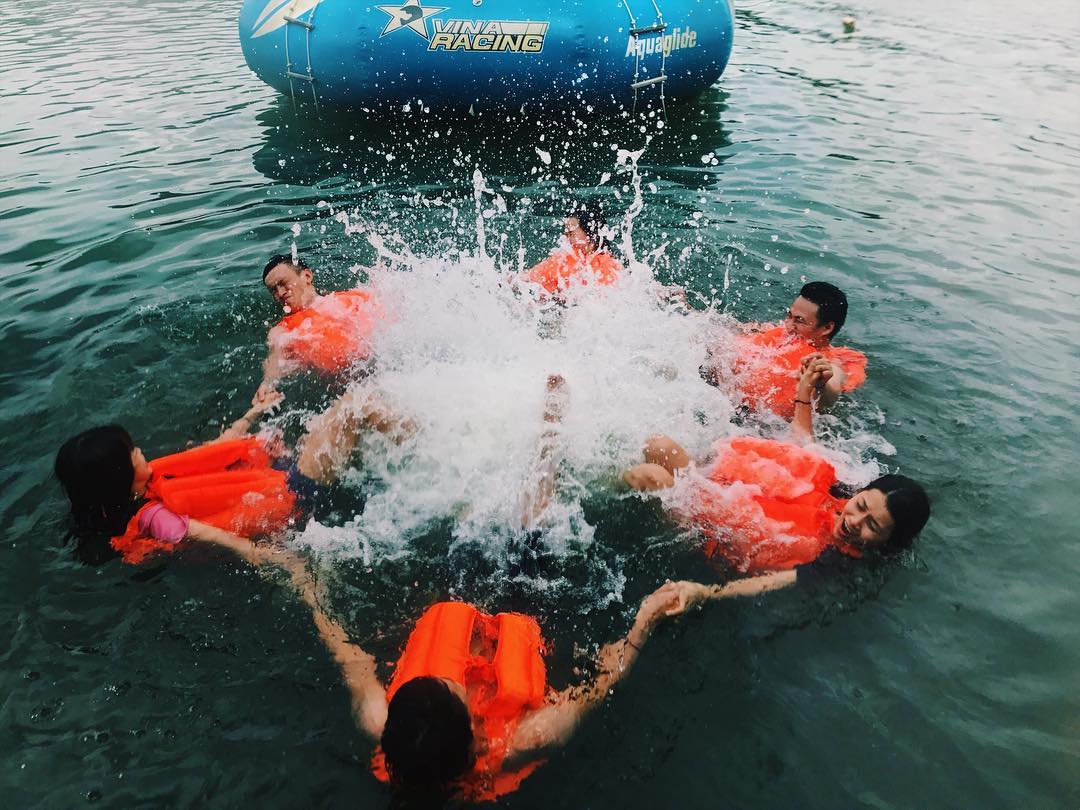 Giang Dien Waterfall
Either you are looking for a fast getaway or just fond of adventure, Giang Dien Waterfall in Giang Dien Commune, Trang Bom District, Dong Nai Province, is the place for you. Giang Dien Waterfalls is the beginning of the Buong River. October is the recommended time of the year for those who love to get themselves in when the water flow isn't too strong. I feel so good just lying on the rock bed letting cool and strong water pour over me, washing away all stresses and depressions. Giang Dien boasts of a "green ecosystem" which is perfect for outdoor activities like camping. Guests can hike around the place while enjoying the breathtaking scenery of the area.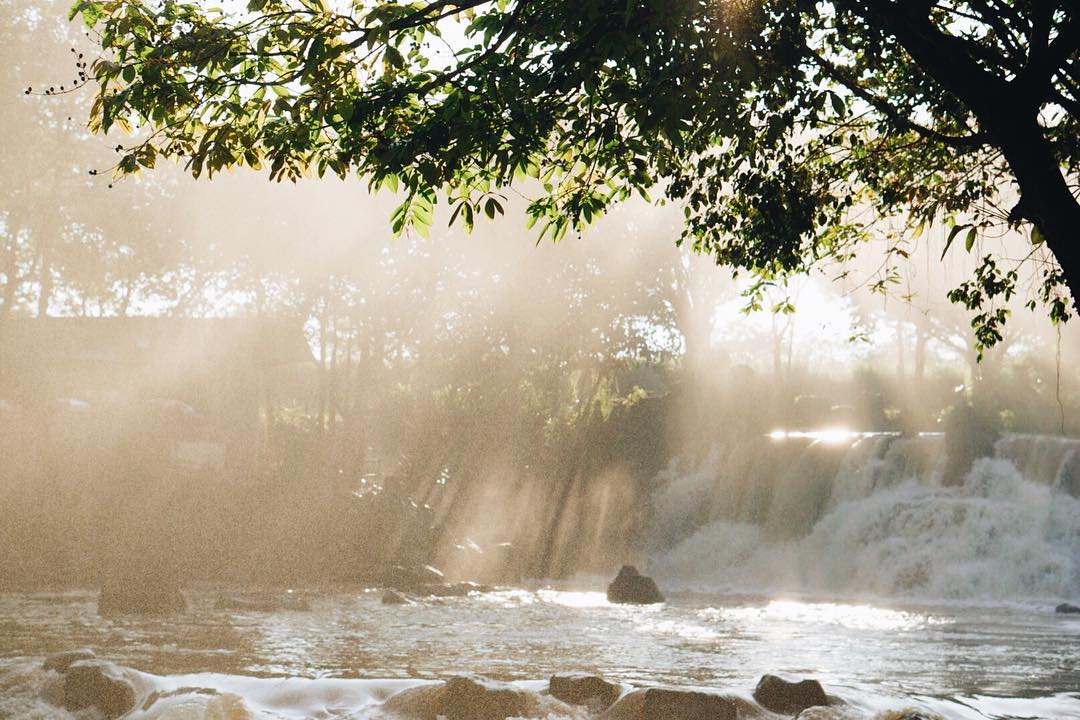 Binh Chau Hot Spring
Easily accessible from Saigon, Binh Chau Hot Springs are an interesting combination of very fine, traditional Vietnamese elements, and kitsch, cartoonish adornments. The temperature of the great outdoor pool is around 37°C, and not only contains minerals that are beneficial to bones and skin but also enhances blood circulation, muscles, and nerves. The hottest of the springs in Binh Chau reaches 82°C where you can boil the eggs that are sold on-site. Hot springs are not very common in Vietnam's traveling road map; once Binh Chau was popular but has since gradually faded away due to the establishment of many other tourist sites. Regardless, it's still a great place to pause a bit and rest.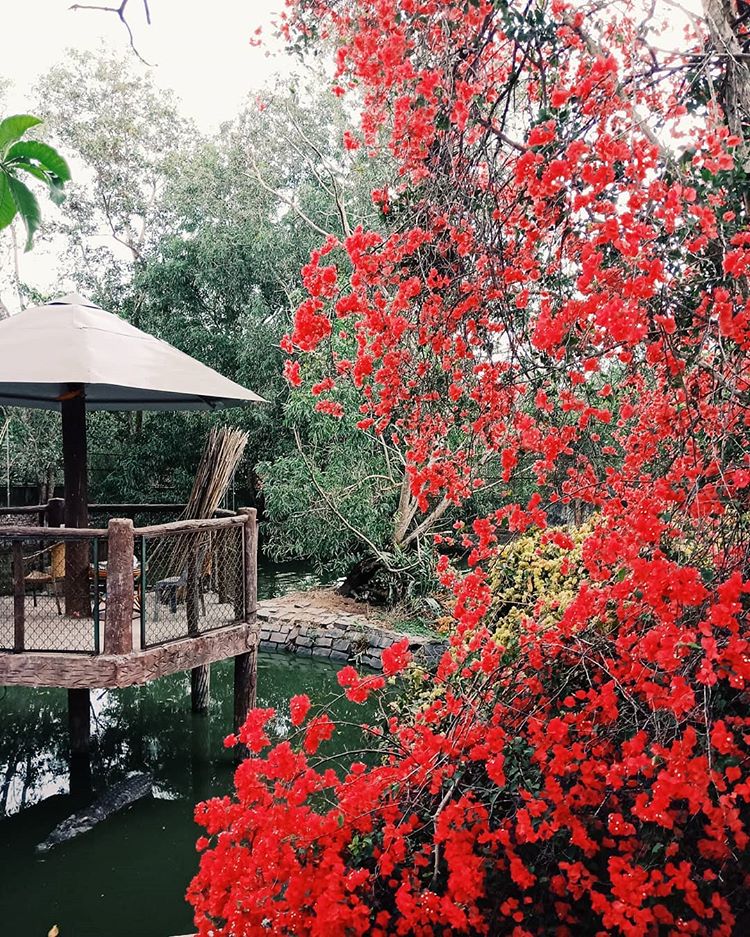 Thuy Chau
Only 20 km from the center of Saigon, Thuy Chau Resort with its immense green space, yummy food and cheap price is the go-to day trip suitable for any Ho Chi Minh city visitors. The best part here is the stream bath with pulse waves. During the bath, the tap water will continue to be circulated by high-pressure filtration system to make stream water. Everyday water is disinfected with chlorine to ensure the safety of bathing. So it's a check-in every box in terms of sanitation. For only 160,000 VND (7 USD), travelers can now enjoy a one-day train tour to Thuy Chau tourist site in Di An town. Forget driving on the motorbike with all the dust and heat, just hop on a safe train, you get to your destination within 45 minutes. It can't get any more convenient.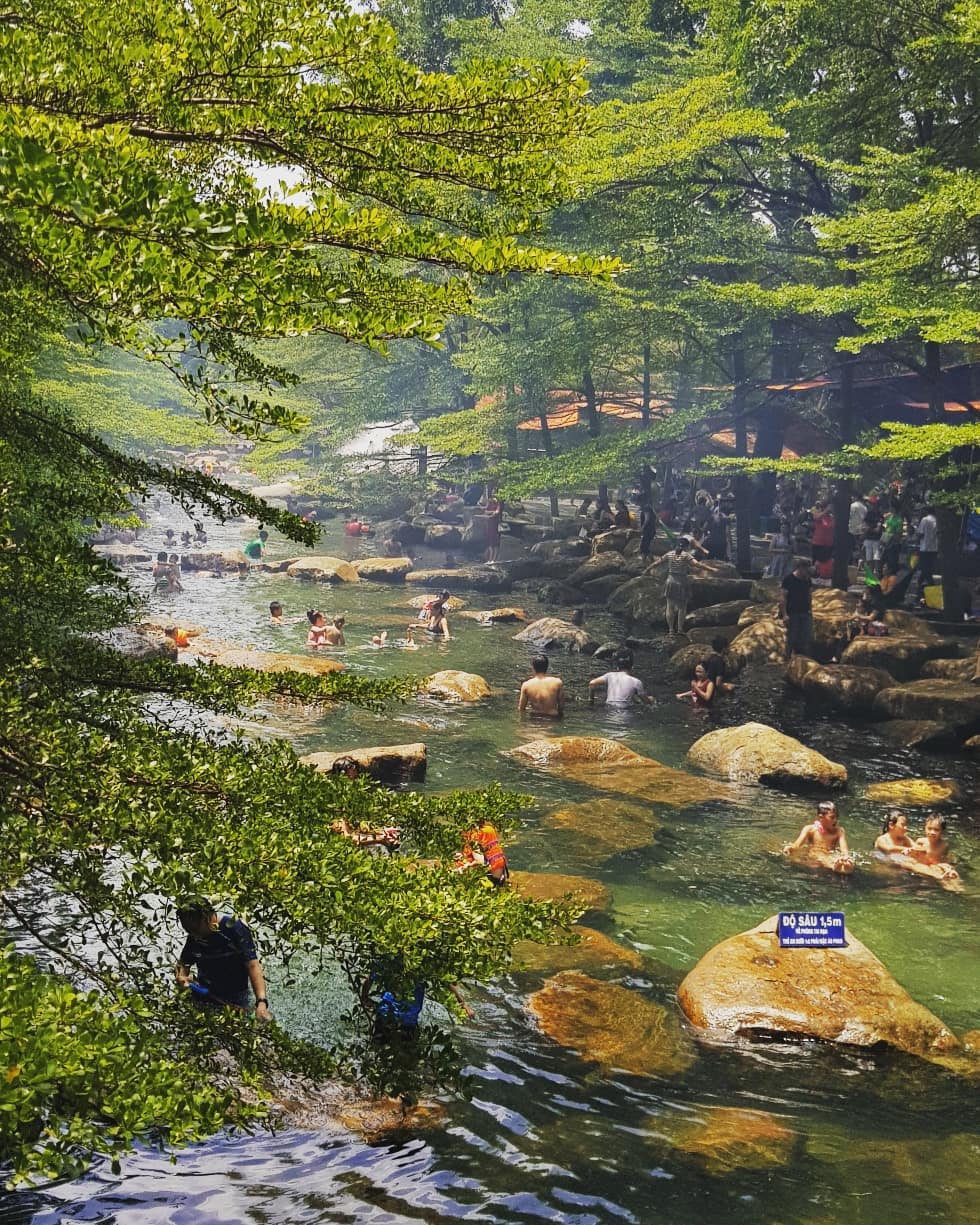 Tay Ninh (Dau Tieng lake)
The giant Dau Tieng Reservoir covers parts of Binh Duong, Tay Ninh, and Binh Phuoc provinces, and is one of the most popular destinations in Tay Ninh Province. This beautiful lake provides clean water and fresh air that immediately puts anyone into their most relaxed mode - a typical natural element of The South of Vietnam. The lake's bank with its green grass coverage is definitely an ideal place for a picnic; backpackers coming here can go fishing or enjoy watching the locals catch fish playing in the lake. If they want to explore further into the land, there is also Tha La peninsula where the locals grow delicious tropical fruit trees such as mango and longan. Foreigners surely appreciate the food specialties of the locality.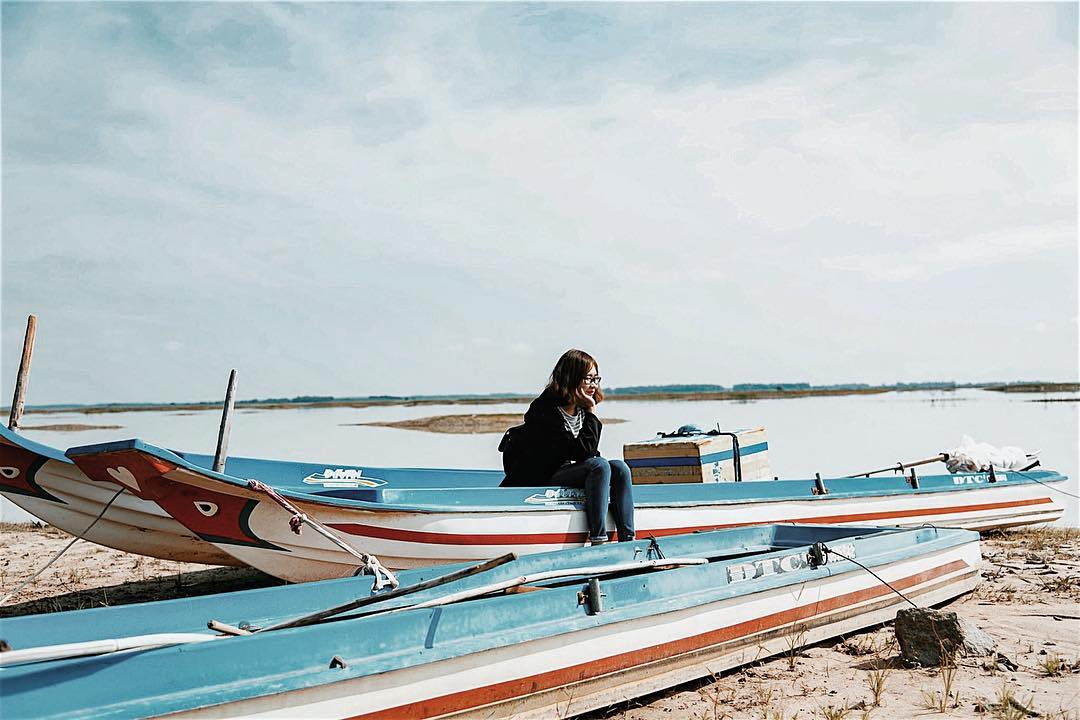 Thach An Island
Thach An is an island village belonging to the Can Gio district, far away from Ho Chi Minh City about 50 km to the east and 8 km from the center of Can Gio. Although Thach An is registered as a part of Ho Chi Minh City, it resembles more of a "little sister" standing next to her boisterous big brother - Saigon. Thach An has no more than 50,000 households sustaining their living by fishing and salt making. Thach An, a wild and peaceful hidden gem, is a very non-touristy location to explore. Therefore, Thach An Island does not have a lot of tourism activities, you still have the chance to make some new acquaintances with a great number of backpackers here.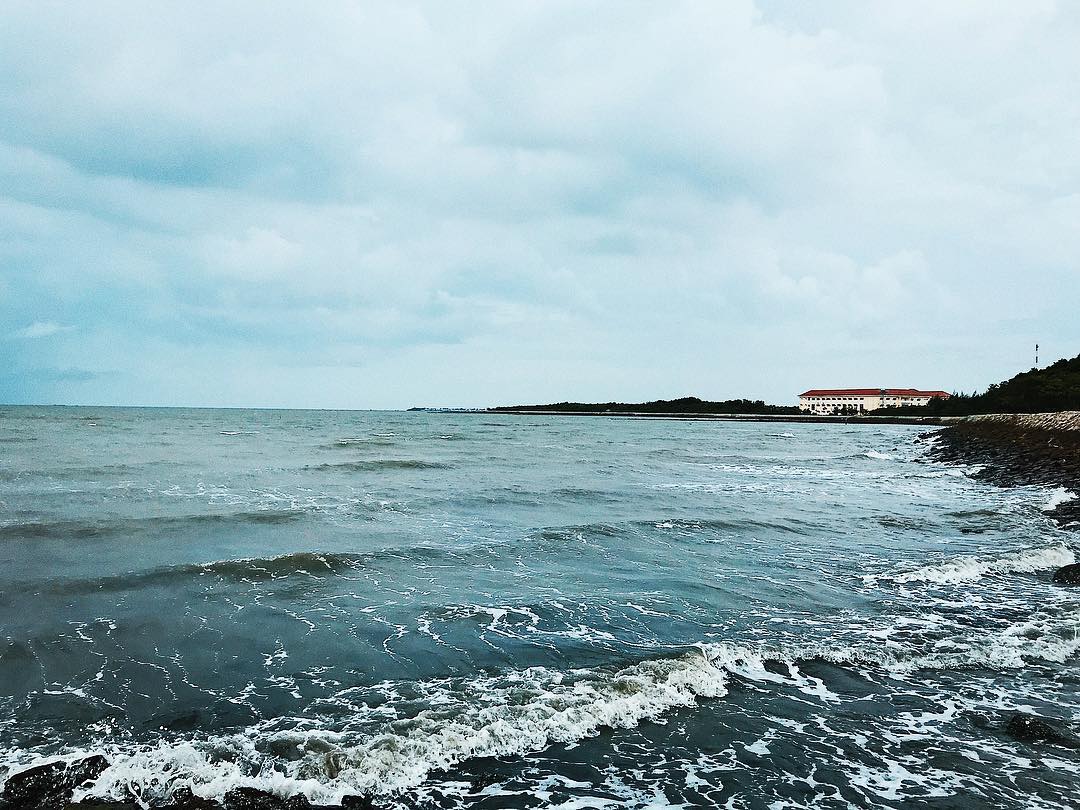 Into the wood - Breath in the freshness
Tan Lap Floating Village
Tan Lap Floating Village is a wetland lying in the heart of the Plain of Reeds, or in Vietnamese, we call it Dong Thap Muoi, in the Mekong Delta, renowned for its amazingly distinct ecosystem. Referred to this place, people have in mind the images of a distant land with extensive mangrove forests and vast bird sanctuary. Visiting the Floating Village on the canoe big enough to carry 4 or 5 guests, you'll be going along Rach Rung river, passing under the lotus and water lily grasslands before entering the terminal next to a nearly 40-meter high tower. Along the way, the guide will explain to you the nature of the area from which you can feel the protective ambition of the locals here, which I greatly appreciate.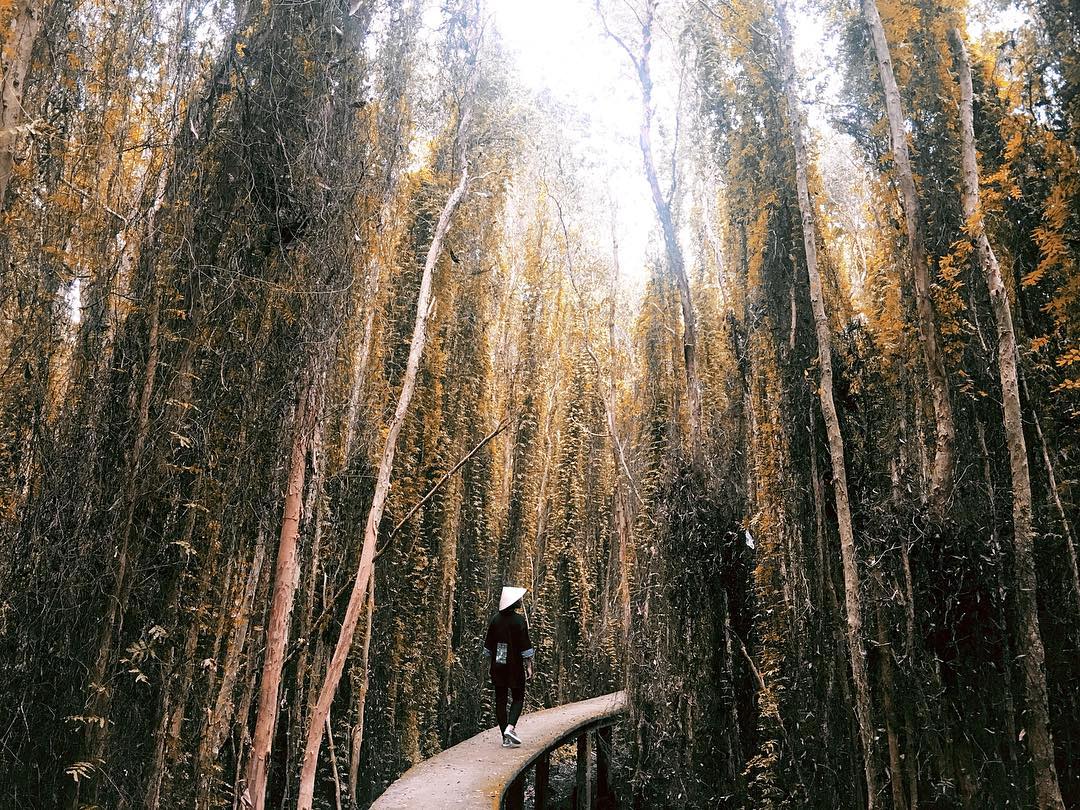 Can Gio
Located 90 km from the centre of Ho Chi Minh city, Can Gio is a coastal district. Though 90 km seems like a long distance you shouldn't worry about getting lost since there seems to be only one route available. Or even simpler, you just need to get on a No.75 bus and tell the driver or assistant to drop you off at Can Thanh Bus Station. There are load of things to do in Can Gio: Vam Sat eco-tourism zone which is a wildlife protected area where you get to play with many kinds of bats and storks, Monkey island which is not actually an island but an interesting town filled with naughty monkeys, Ca Ong mausoleum where the locals perform a regular ritual practice to worship the giant and the powerful and so on. A trip to Can Gio is certainly a worthwhile experience if you have some time in Saigon.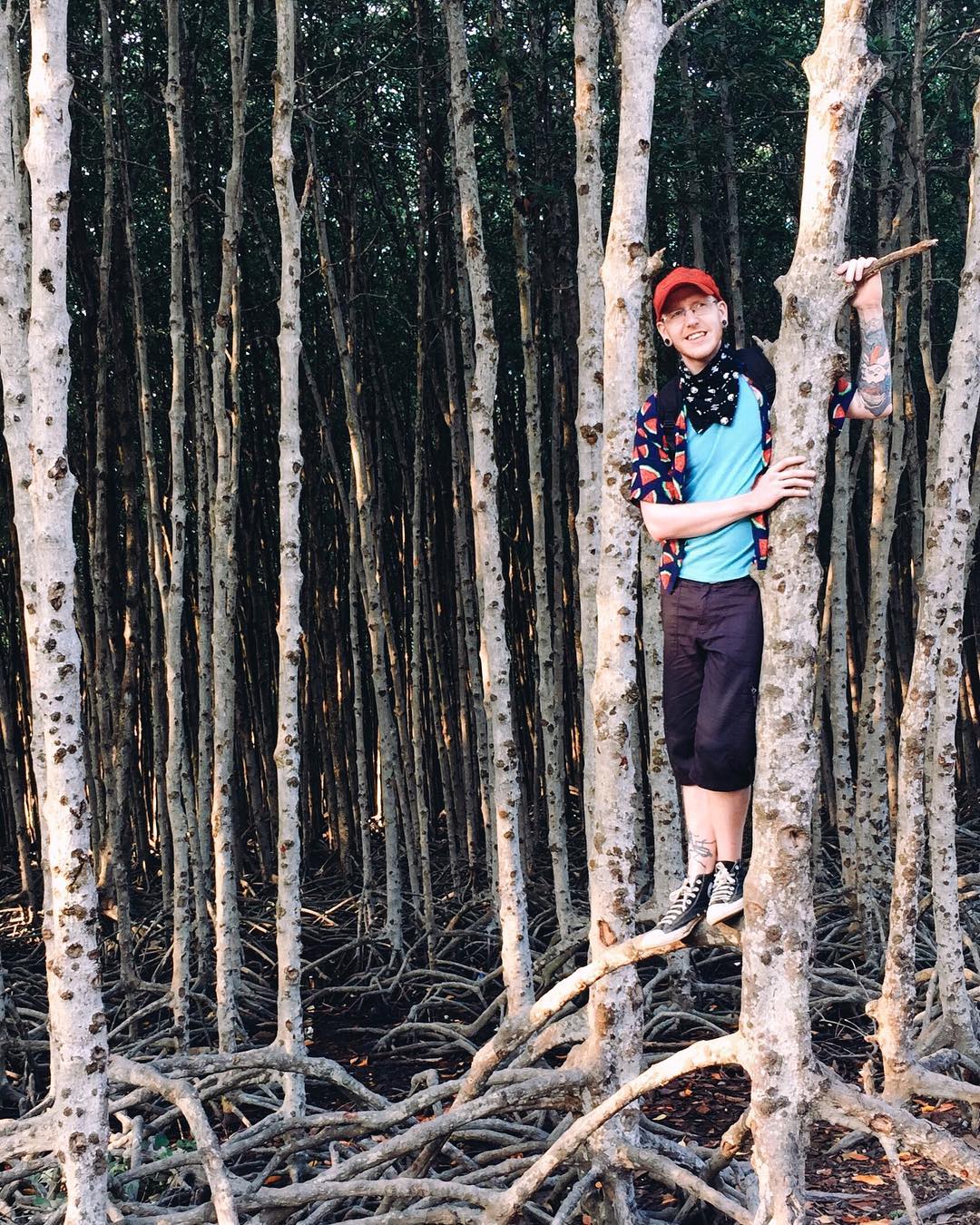 Buu Long
Buu Long, the name literally meaning Dragon Land, has recently grown in appeal as a tourist area for Ho Chi Minh city's youngsters. People call it "Little Da Lat" or "Little Ha Long Bay" just because of its artificial scenic view. If you have a day free and are ready for some walking, Buu Long is the right place to go. Inside this giant park, there are a few locations to check-in. Long An Lake is a beautiful man-made lake. Around April and May, visitors are submerged in the colors of purple and pink from the lotus and the flower bank around the lake. A little sunflower garden always available for those who want to have great pictures like those dreamy scenes in the movies or music video.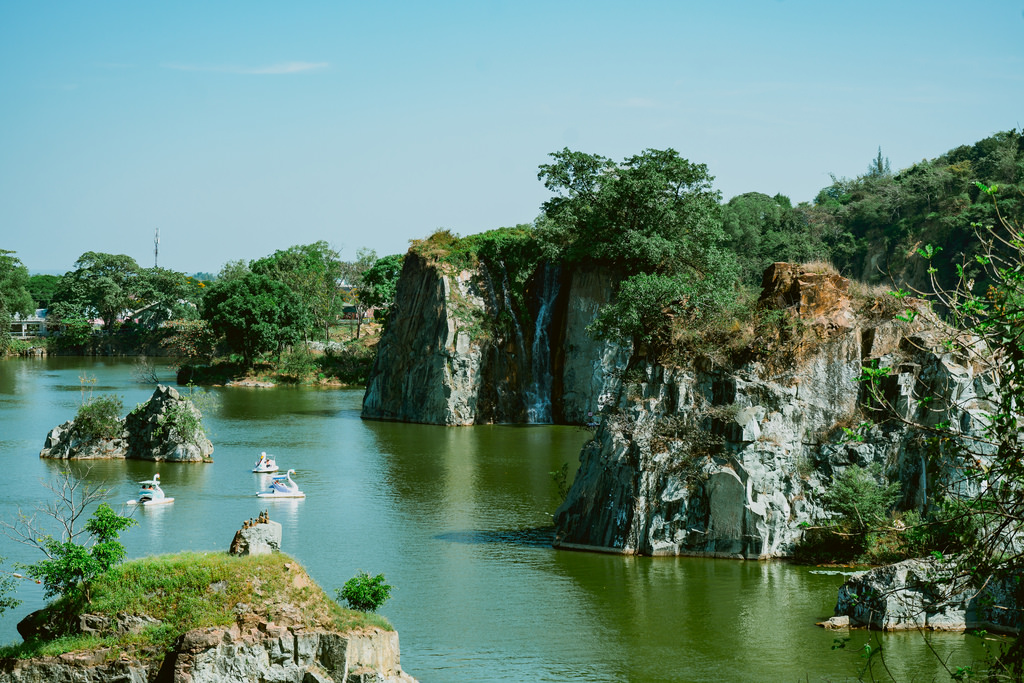 Image courtesy of @Bao Tran Photography
Amazing things to do around Sai Gon for the indolent
Having been a bit tired from all the exploring and not feeling like moving anywhere further? Don't worry, we got you covered. They are right here in Saigon, but you may have just passed them by.
Hop on a motorbike tour and explore the city highlights
One of the best feelings on earth is hopping on a motorbike. And driving it fast. I do believe that we Vietnamese take a driving motorbike as a form of entertainment like singing karaoke or sports. Or at least I and my friends do that. If you only have a few hours and you've already done the mainstream touristy kinds of stuff, let's go on a city & food tour by motorbike in Ho Chi Minh city. Find a companion, get on the wheels and together you will get to know Saigon on a very different perspective. Why is driving in Ho Chi Minh city so exciting? Because Vietnamese love the street; we eat, sing, dance, do business and even exercise out on the streets. You'll get to see all of that, and you can move fast, go slow and draw your own route - 100% freedom. So if you're still on your couch: "Stand up! Let's go out on the streets!"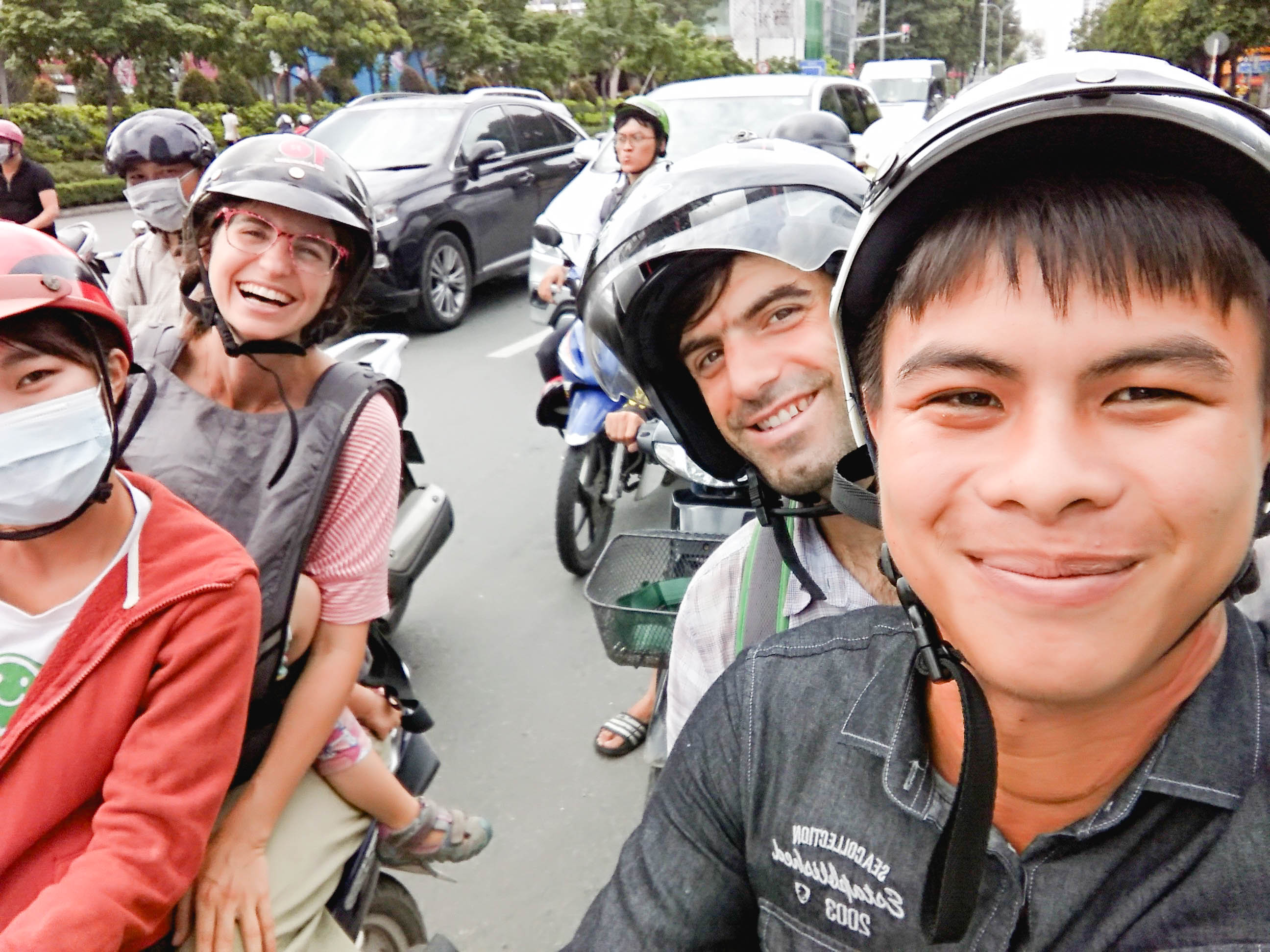 Fill your tummy by engaging in a food tour
If you don't spend one day just for finding out the best places to eat and exploring the remarkable culinary maze of Ho Chi Minh city, you miss out on half of this city's fascination. In order to fully explore the food culture of Saigon, you must try out street food. The greatest thing about eating in Saigon is that you have options. Too many options. I've got to choose where to eat, what to eat and what atmosphere you won't enjoy your meals in. If you're looking for authentic street style snacks, go to Xom Chieu in District 4 or Thi Nghe Market in Binh Thanh District. If you concern about hygiene issue but still want to enjoy Saigon playful eating vibe, drop off at Phan Xich Long food street in Phu Nhuan District or Tan Dinh Market area in District 1. And if you're into fancy dining and restaurants, easy, Le Thanh Ton Street in District 1 or Thao Dien area in District 2. I mean, you only have to name it.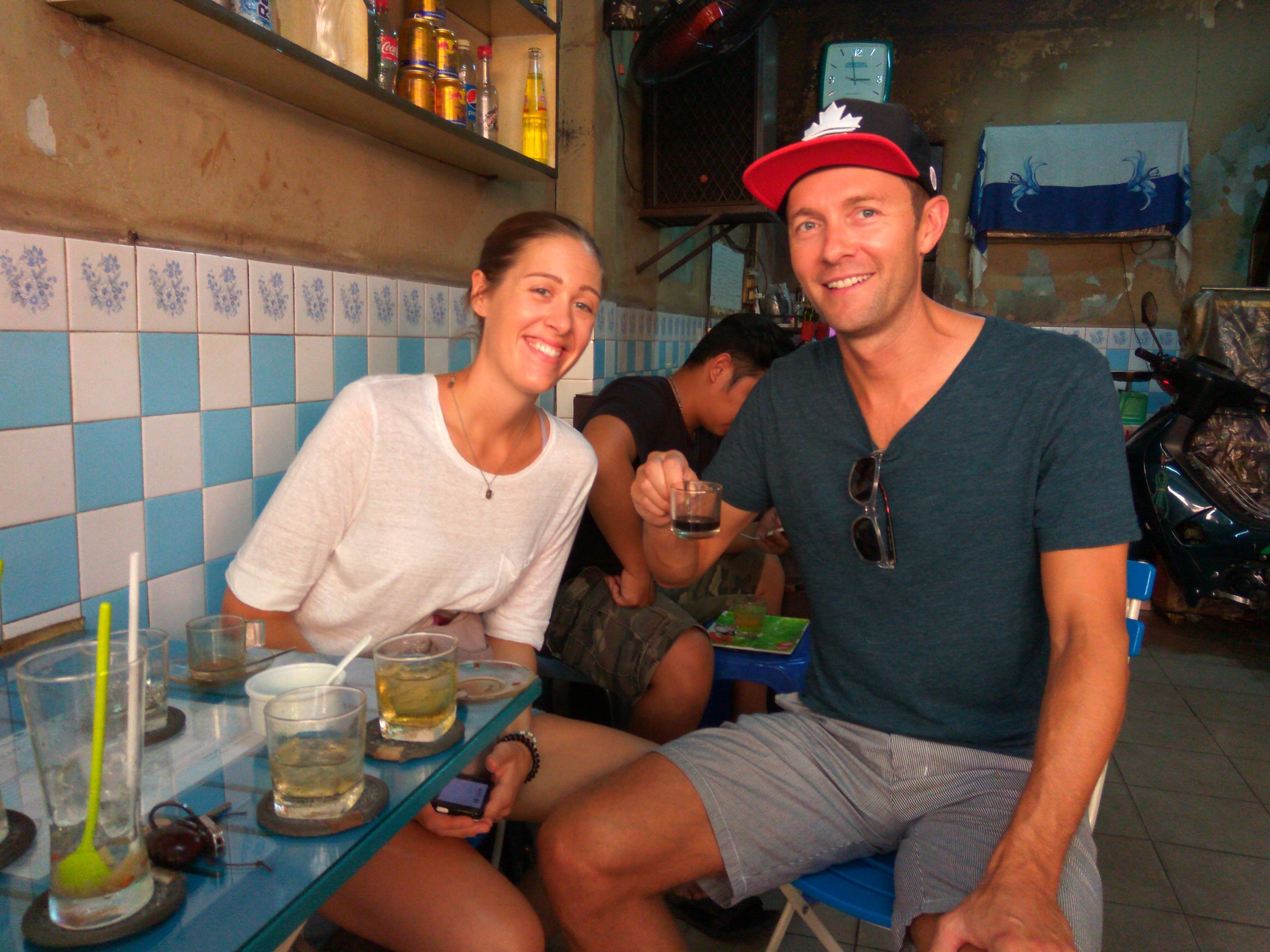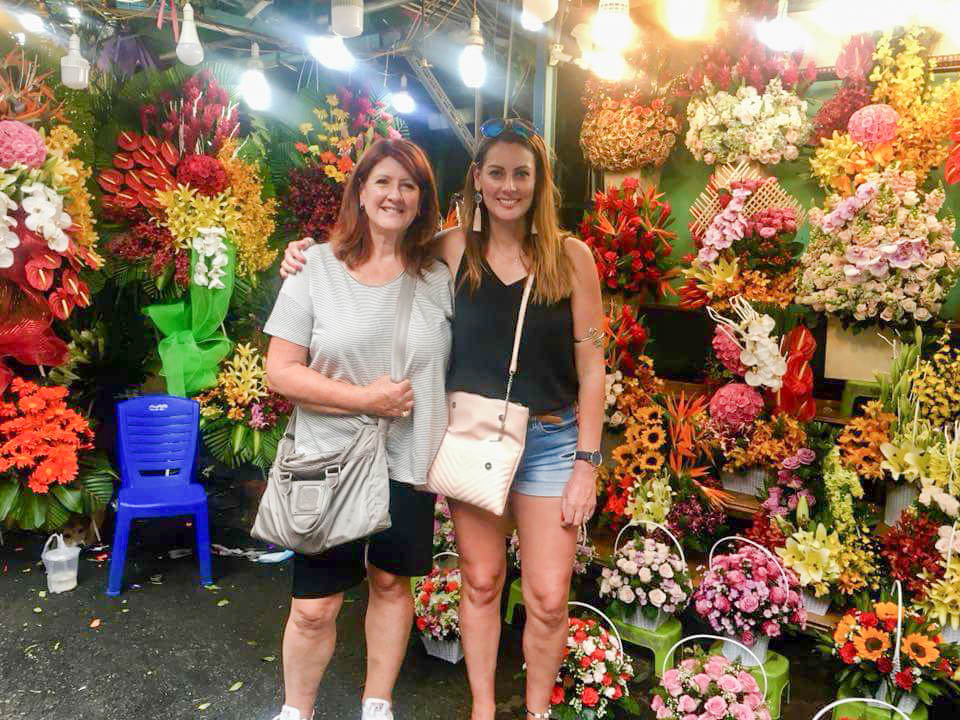 Ho Chi Minh Waterbus City Tour
Yes, it's the first-ever waterbus. This service launched in November 2017 but has already attracted great attention from the citizens. The bus departs from Bach Dang Wharf in District 1 and passes through districts 1, 2, and Binh Thanh and finally stopping at Linh Dong ferry terminal in Thu Duc District. You have the chance to drive 11 km on the water watching our pretty Ho Chi Minh city. I and my friends got to be so eager to try this out. It took us longer than we expected to finish the two-way trip, but we enjoyed it and definitely will do it all again. Since it's freshly established, all facilities are still new and good, plus, the fare for a one-way ticket is only 0.666 USD. What are you waiting for?
Chill out in Water Parks
Probably because of the heat, I think, Water Parks are a very attractive form of amusement centers here. Just around districts in Ho Chi Minh city, I believe there are four or five different Water Parks, for which I'm not complaining. The, perhaps, oldest and most prevailing place is Dam Sen Water Park. I can't get bored with its thrilling water games such as Boomerang or Kamikaze. If you, like me, have a taste for extreme games, you would get so excited that you need to replay four or five times. Another that I go for from time to time is Suoi Tien Water Park. This one is more like an artificial beach that has a theme of Vietnamese fairy tales. Suoi Tien suits you better if you have children or some kids go along with you. They will just love it so much.