One of Vietnam's most frequented cities, Ho Chi Minh has undergone massive development throughout the years, with well-preserved Buddhist temples and colonial architecture coexisting with modern skyscrapers, shopping malls and recreational centres. Been wandering around the city all day long and need a refreshing ending to your sweaty day? Treat yourself to a massage and recharge your batteries for the next adventure! Here are best 10 spas you can find around town for your ultimate relaxation.
The best spas in Ho Chi Minh City offer visitors a much-needed pampering session after a day of sightseeing. While most hotels in the city have award-winning spas, you'll find that standalone centers are equally impressive as most come with unique features, such as fitness classes, hairstyling, and game rooms. They offer an extensive range of holistic facials, traditional massages and body treatments, as well as professional wellness experts with years of experience. Here are our top 10 spas in Ho Chi Minh City.
Cat Moc Spa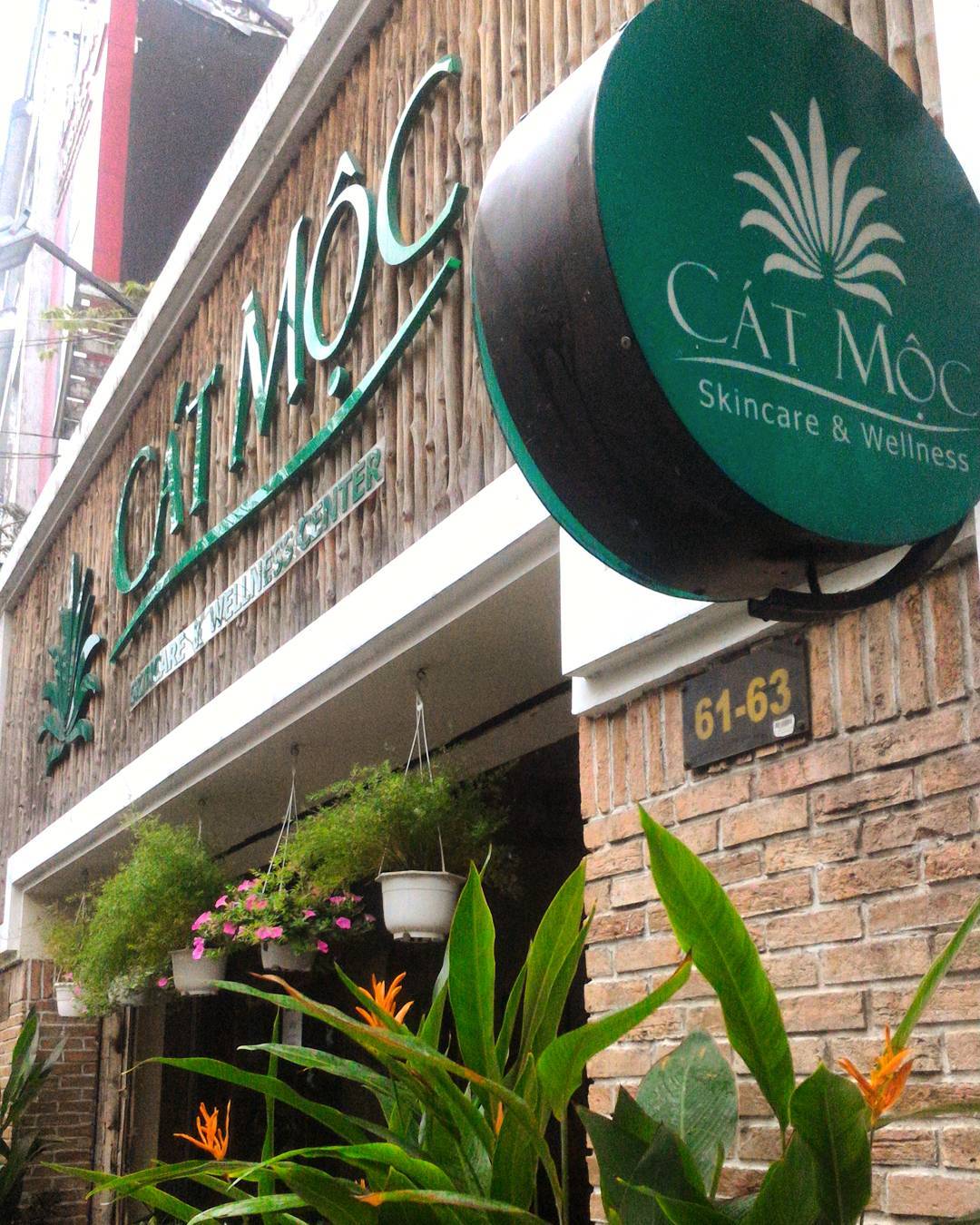 This place is one of the top spas in Saigon. Located on Tran Dinh Xu, a street off the main roads in District 1, it is very easy to find. The area is well-decorated with calming lights, natural melodies and delicate aroma scents that blend with the air flowing through the Vietnamese architecture, bringing you peace from the very first moment you step in. They provide you many choices including Swedish massages, Traditional Thai massages, Hot Stone massages, Vietnamese herbal relaxing massages, facial/body skincare and other beauty services. Our recommended package? The 75-minute long Hot stone therapy is ideal when you need a total relaxation. Otherwise, 30-minute long foot care session after a whole day of walking exploration of the city should be great. And just a small note, you should make a reservation if you're going with a group of more than 2 people.
Miu Miu Spa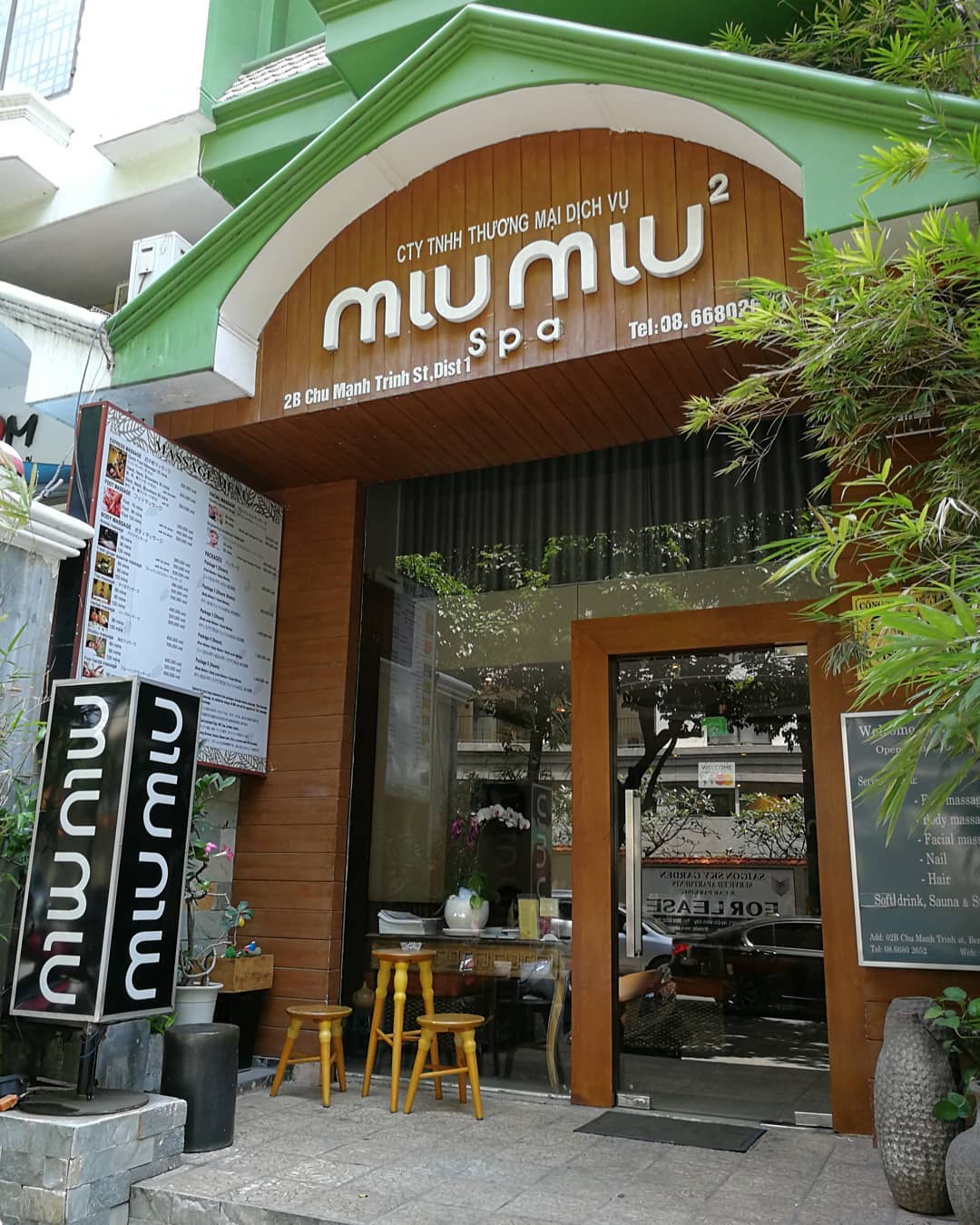 Miumiu has five spas in Saigon, all located in District 1, but the one on Ngo Duc Ke street is the most central one due to its golden location: right in front of the Bitexco Financial Tower and just 800 meters from Ben Thanh Market. The modern Asian-style architecture of Miu Miu Spa combined with the subtle decorative furniture and the tranquil ambiance of melodious music will melt your tension.
Besides the Vietnamese and Thai massage, Miu Miu also features the Shiatsu massage from Japan that focuses on using one's fingertips instead of combining the elbow, knee, and clenched fingers during the massage. This treatment is believed to relieve stress, lower back pain, digestive discomfort, headaches and so much more such as helping with fertility and reproductive issues. The fresh ginger essence massage is a favorite among patrons. The staff will provide you a hand-made antioxidant juice before services begin and a cup of Vietnamese tea after. And one last thing, credit cards are accepted and you need to book 24 hours ahead of time.
Temple Leaf Spa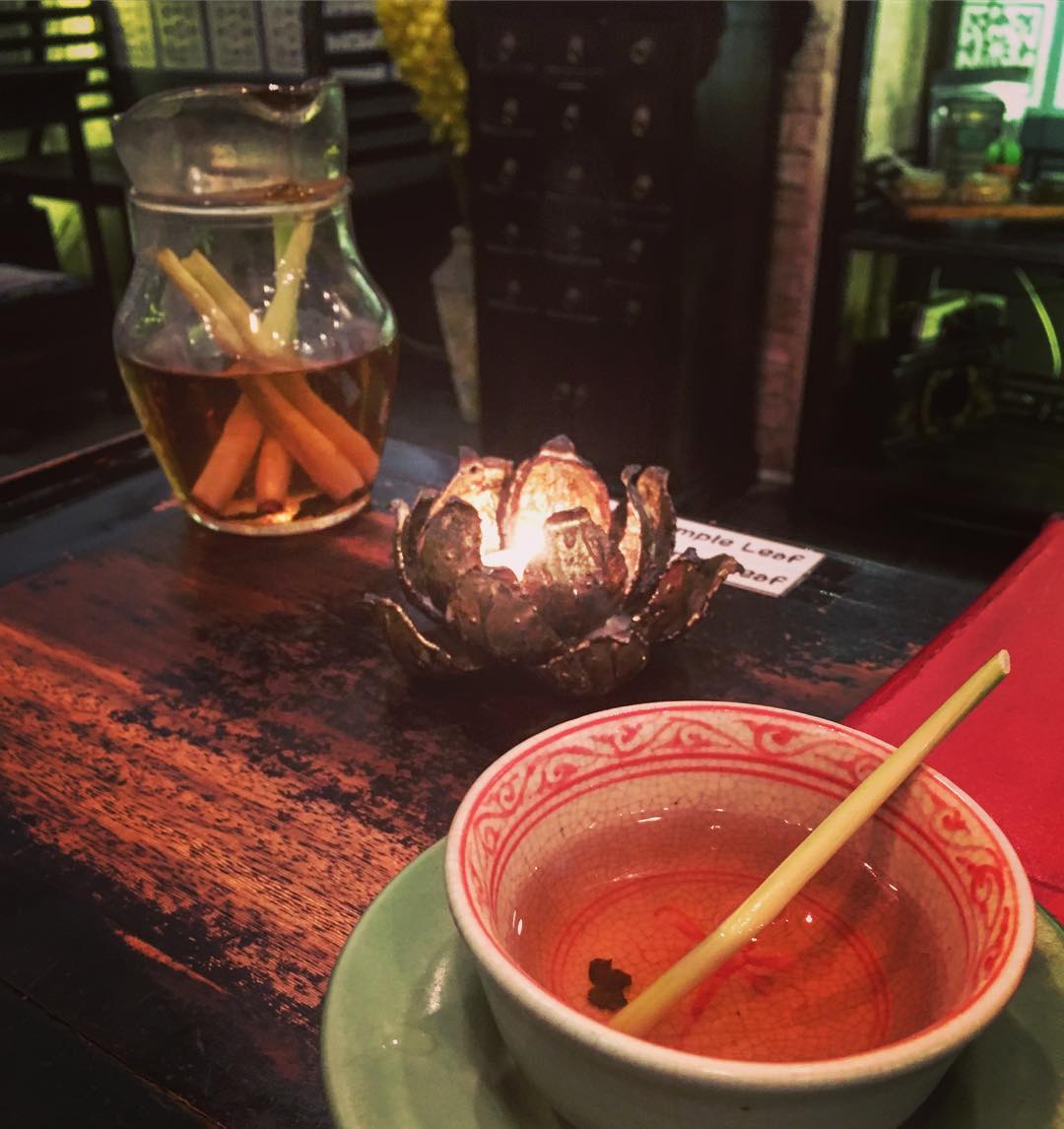 Once you walk in, you won't want to leave. Like the other spas mentioned above, Temple Leaf Spa uses a signature aroma that encourages a relaxing state of mind and mood the moment you sit down to look at your massage options. In addition, this spa is decorated to look like a temple. From the vase of lotus marking the entrance of the spa to the Buddha head statue, these decorative items are why this spa is called the Temple Leaf.
If you focus on a relaxing massage, it won't be too difficult to decide. If you choose a package, it includes beauty care services such as a clay mask and a body scrub using Thann's natural beauty products. Thann is the number one luxury spa brand from Thailand and uses pure organic spa products extracted from vegetables, grains, and rice. The staff is also so friendly and helpful which is a always plus.
Le Spa des Artistes Saigon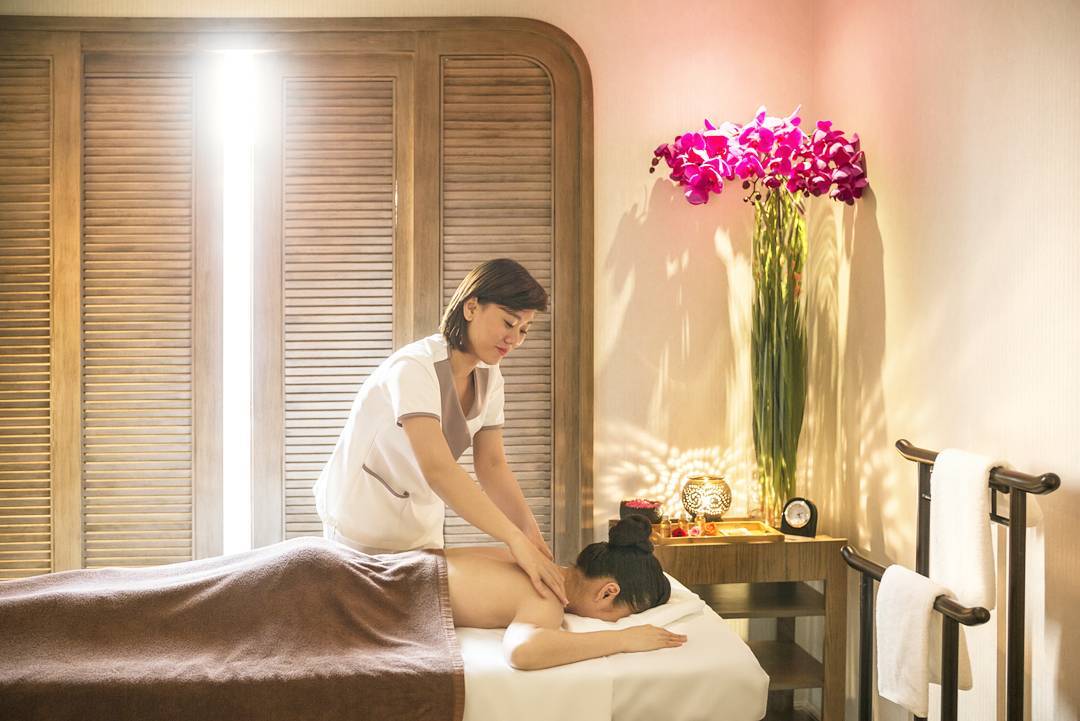 Le Spa des Artistes Saigon at Hotel des Arts Saigon MGallery Collection is a luxurious wellness center where you can relax after a day in the city. Using premium beauty products and all-natural essential oils, it offers a wide range of traditional Asian and European-style treatments such as reflexology, herbal facials, massages, manicures and pedicures. Located on the third floor of this five-star hotel in Ho Chi Minh District 3, Le Spa des Artistes Saigon is fitted with six treatment rooms, a steam room, and Jacuzzi.
Couples can enjoy a private spa session in one of its two double-bed treatment rooms. This luxury spa in Saigon offers a range of wellness packages, most of which come with a combination of treatments, such as massages and herbal facials. The spa has special treatment believed to enhance blood circulation and relieve muscle stiffness or immobility, making it the perfect remedy if you've been exploring Ho Chi Minh City throughout the day and want to treat your tired muscles.
Le Grand Spa & Fitness Saigon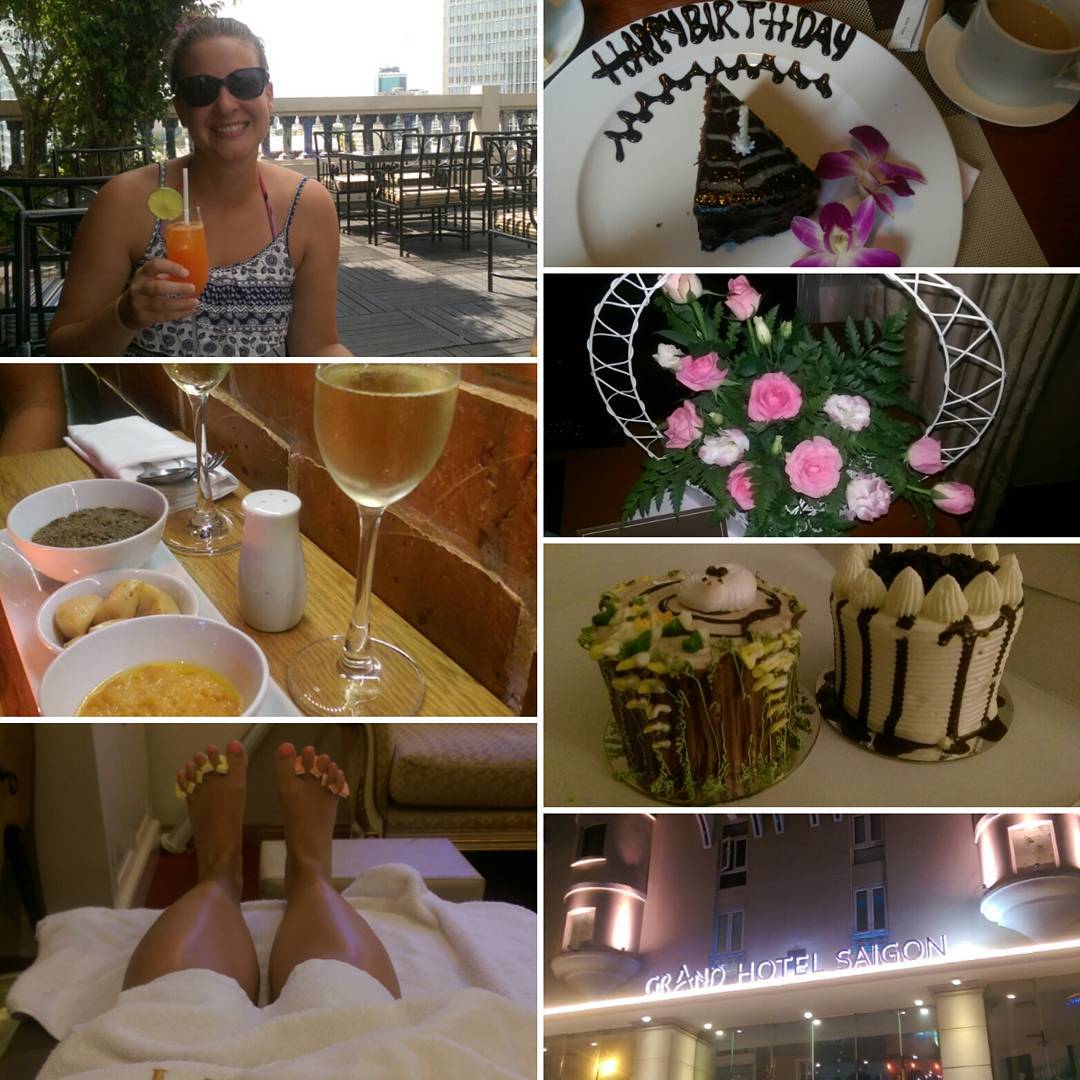 Le Grand Spa & Fitness Ho Chi Minh can be found inside the Grand Hotel Saigon, a prominent building on the shopping street of Dong Khoi. The interior design is stylish and relaxing and in this luxurious setting you can enjoy some of the best treatments given by well trained professionals.
Some of the services at Le Grand Spa & Fitness Saigon include Swedish massages, Hot Stone therapy for both body and feet, Foot and Scrub reflexology, Deep tissue massage and of course, manicures and pedicures. Besides offering spa services, Le Grand Spa & Fitness Saigon also has more amenities available to cater to all your health, fitness and relaxation needs. The extras that you can think of are; a state-of-the-art fitness centre, Jacuzzi, Sauna, Outdoor swimming pool, Steam bath and professional Hair Salon.
Saigon Heritage Spa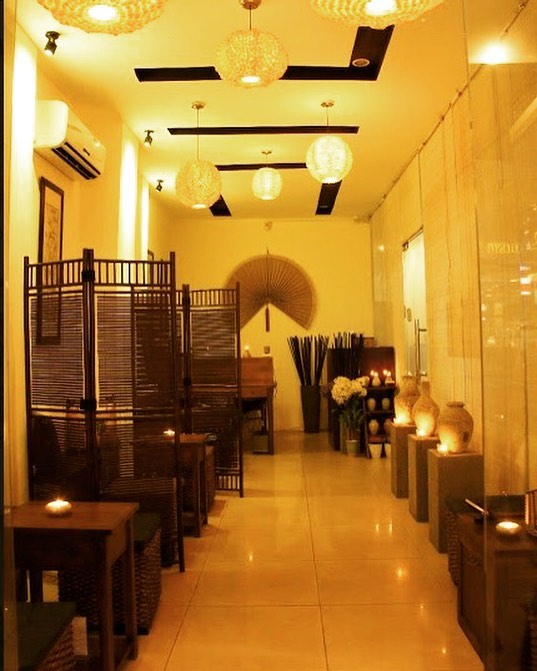 Ranked number 1 on Tripadvisor among the best spas in Saigon, this can't be recommended any higher. Just a few steps from the Saigon Opera House, this is such an ideal place to relax your body. Saigon Heritage welcomes you with its cozy atmosphere, lovely staff and a mysterious hallway that give you all the good signs for an amazing massage. This spa is very proud of their massage therapists who were trained very carefully before joining the line of in-service massage therapists.
They specialize in traditional massage & spa aroma oil from Vietnam & Thailand. Beauty services, like facial care, for example, are just the side services. The fascinating hot stones with the added fresh cucumber facial pack will give you the best experience ever. Afterward, a cup of blooming flower tea leaf from the mid provinces of Vietnam is a good way to revitalize your consciousness.
Moc Huong Spa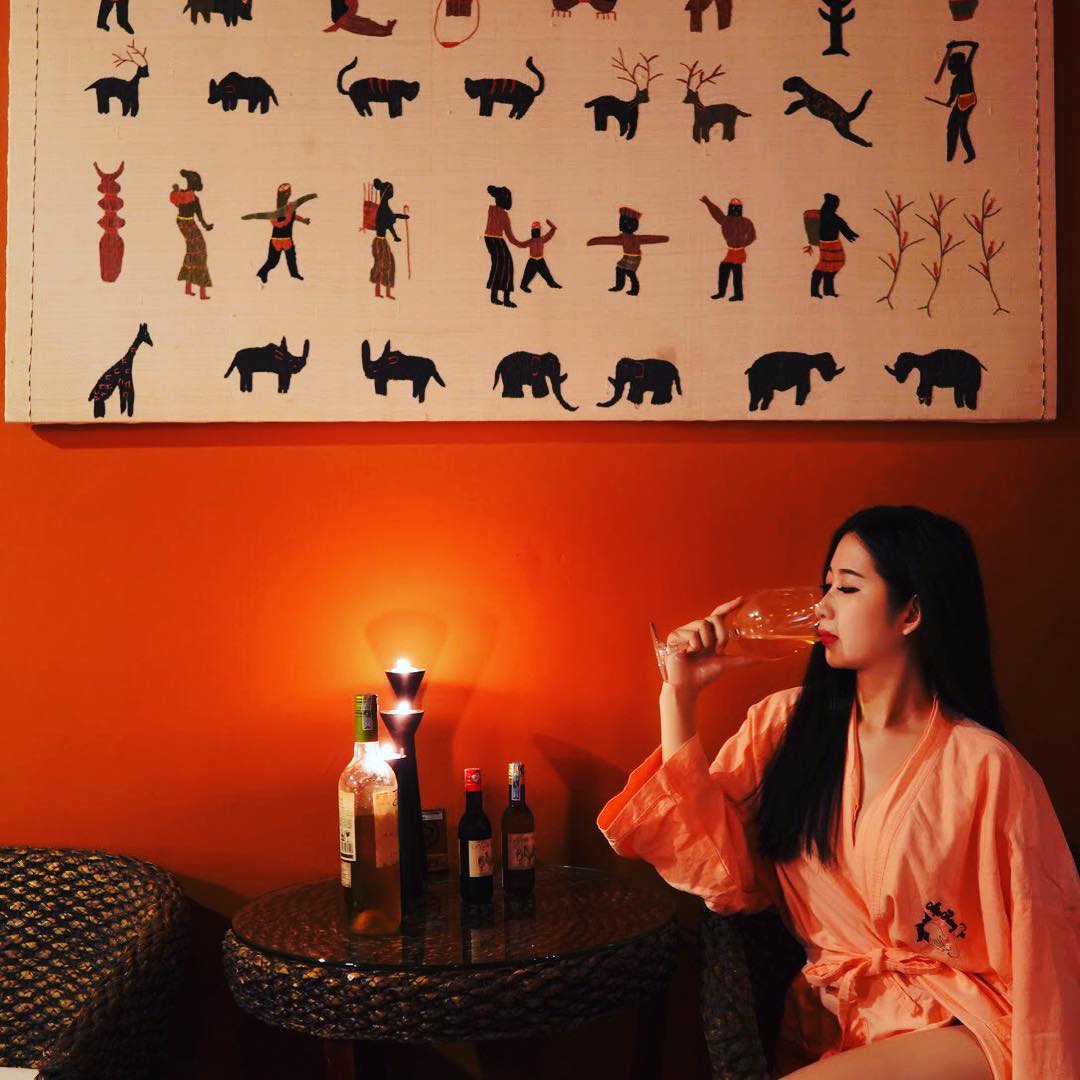 For one looking for the best spas in Saigon for a massage, Moc Huong should also be at the top of the list. Located on Ton Duc Thang street, district 1, for first-timers, it might be a little bit overwhelming because of their extensive menu. They offer a wide range of treatments; from body massage, to foot treatments, pedicure and manicure, and facials. To make it easier for you, keep in mind the 90 minutes Moc Huong signature package: perfect amount of time, lots of interesting rubs and stretches.
This is also such an ideal place for busy people or those who play sports to take a break. They add express and sports massage with plenty of selections for you to pick and you can even ask the massage therapist to focus on a particular part: head, shoulders, legs, feet, hands,... or you can name them all. There are both male and female massage therapists for you to choose from and you can even get a massage with two therapists at a time. Afterward, you will be served a cup of cool tea and a plate full of candied ginger and lotus seeds.
Golden Lotus Spa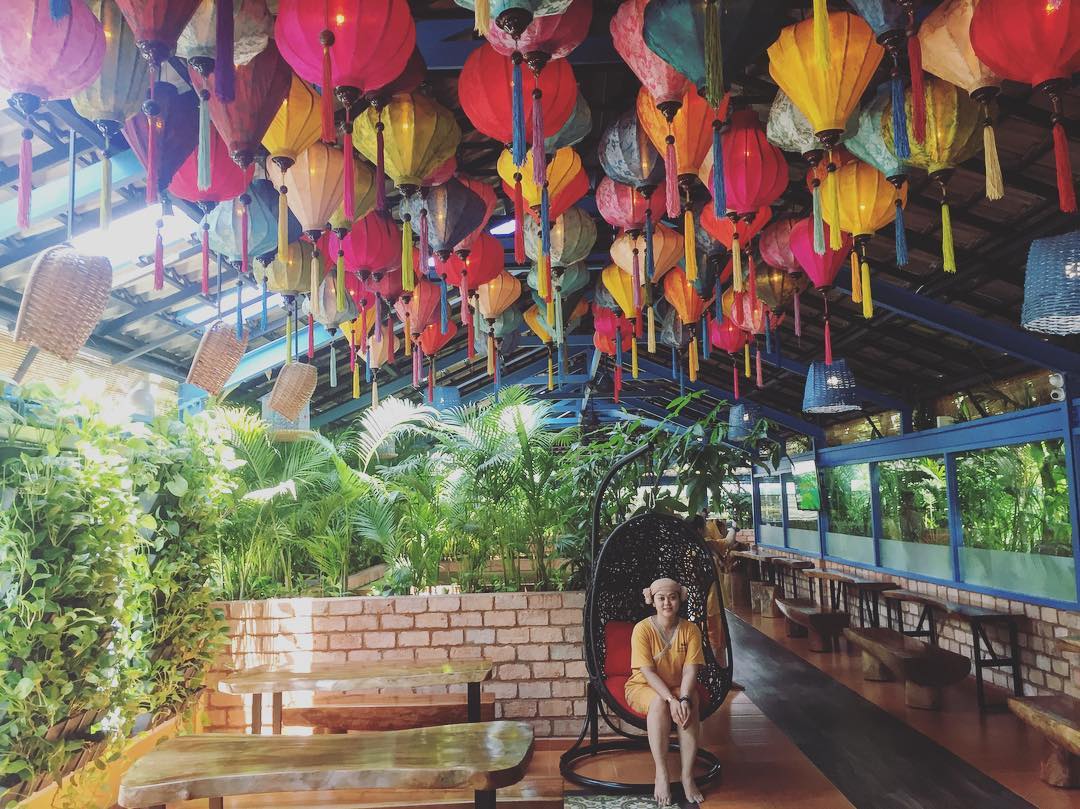 Golden Lotus is a Korean-style spa and also known as the first family spa in Vietnam. If you are traveling with your family, this shouldn't be missed. You can bring the whole family for a Jjim Jil Bang (sauna room), for a Korean style experience. However, the Jjim Jil Bang is only available at Golden lotus spa at 139 Ton Nhat Tien street, district 7, which is a bit far from the city center.
The Korean style spa treatment is fantastic but the massage services here are also great options and will undoubtedly satisfy you. You won't have any problem figuring out which service to get since their menu is so simple and clear. They also have a restaurant here so you can enjoy some food after your amazing massage.
Indochine Spa Saigon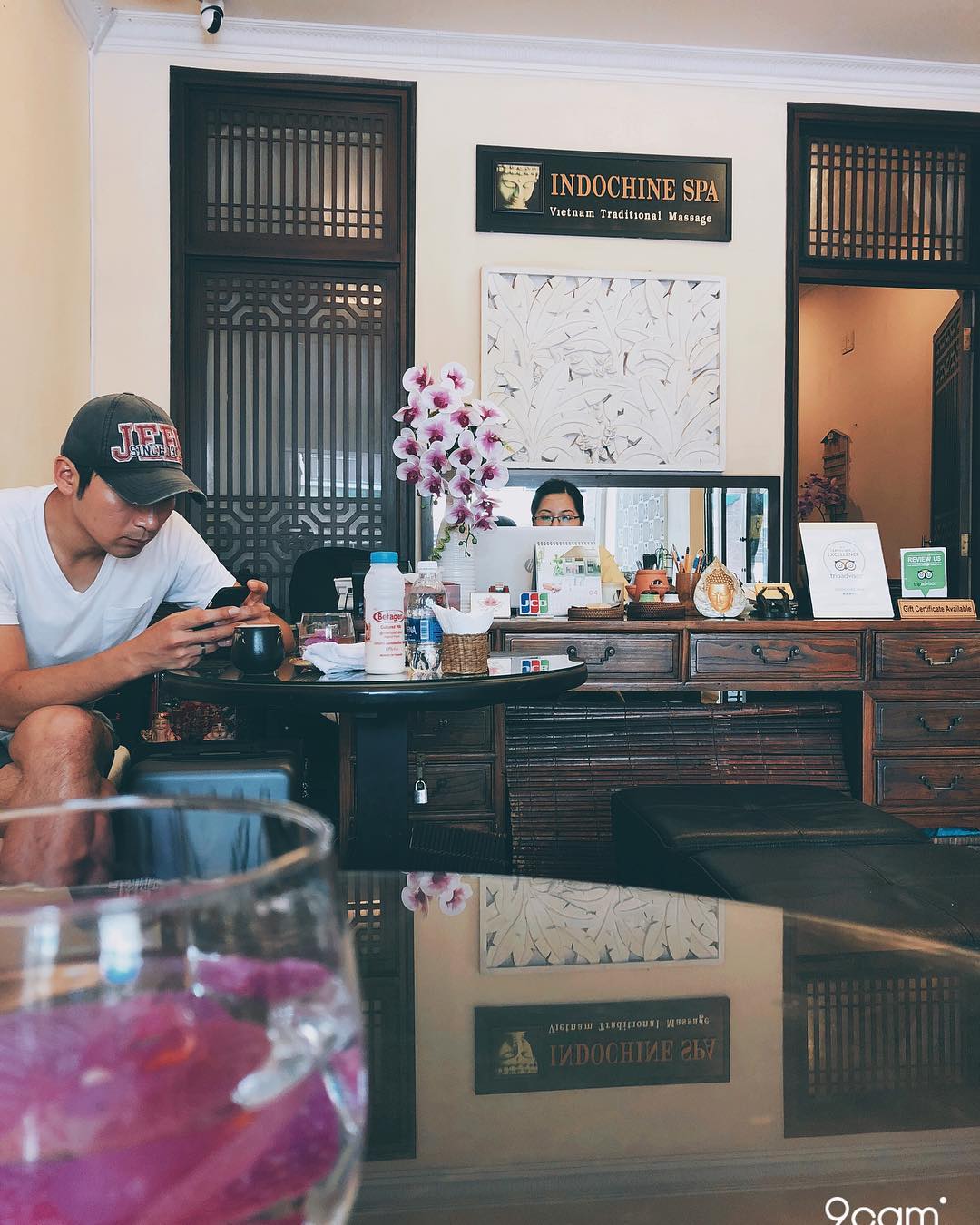 Indochine Spa Saigon is a standalone spa centre that offers a wide range of pampering treatments for those looking to unwind after a day of exploring Ho Chi Minh City. Located in District 1, its experienced staff are fluent in languages such as Cantonese, French, English, Vietnamese and Japanese, while all of its French skincare products and massage oils are made of natural ingredients.
Upon arrival, you are presented with herbal tea and scented towels before a therapist consults you on a treatment that best suits your needs. Indochine Spa Saigon's spa menu consists of body massages, scrubs, and facials, though the signature packages are inclusive of drinks, traditional Vietnamese snacks, a herbal foot scrub, a steam bath, and shower services.
Thann Sanctuary Spa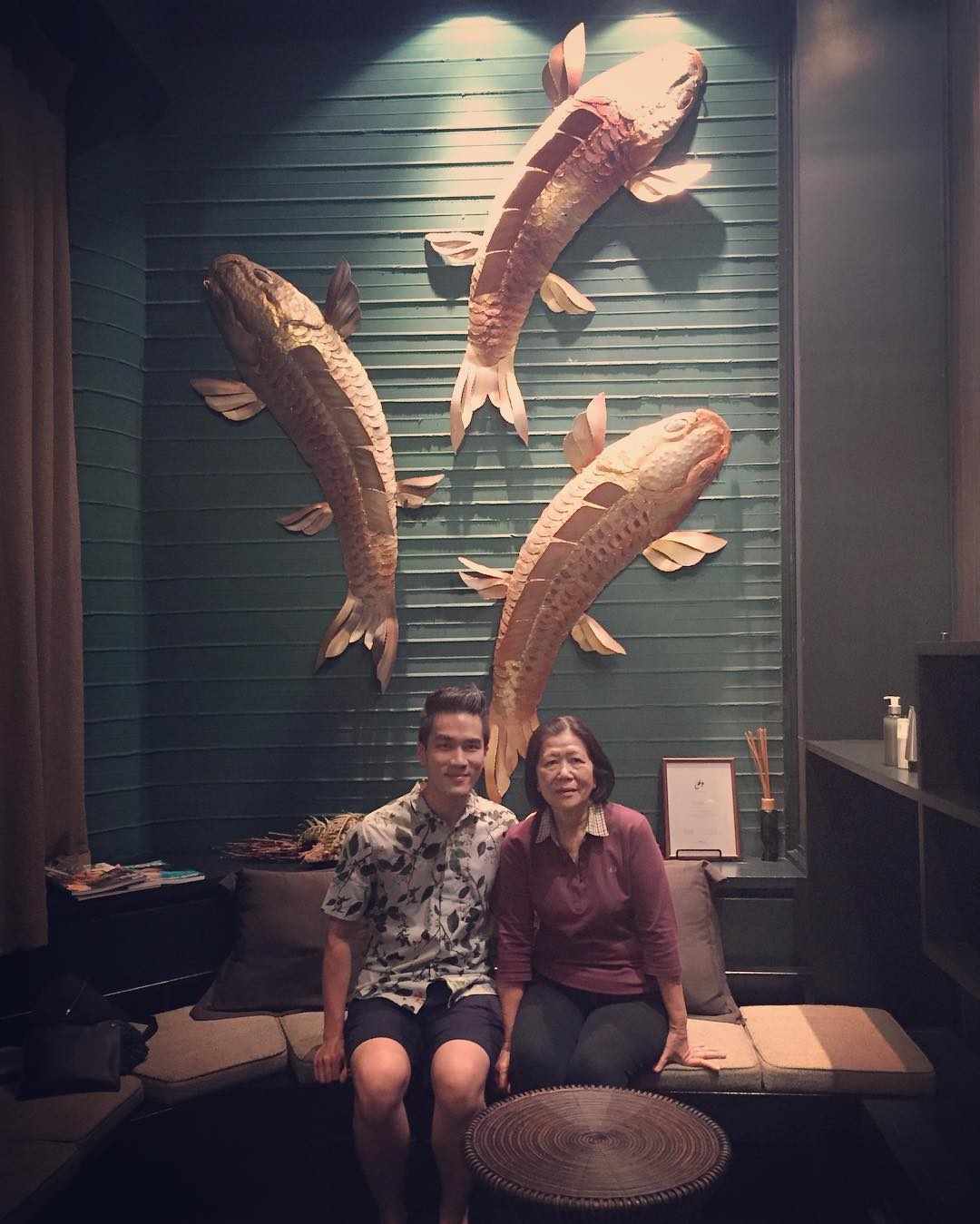 Thann Sanctuary Spa is where you will get pampered and feel rejuvenated when you have been treated by one of their expert massage therapists. Located in the Pullman Saigon Centre, it has a wide range of treatments available and they specialise in the so called 'five senses' therapy. This ensures that not only your physical body will be taken care of, but also your inner body and mental state will feel refreshed.
This spa makes use of its own products, created with the utmost care to restore your healthy balance and maintain well-being. All their products are based on natural ingredients and essential oils. The massage therapists at the Thanh Sanctuary Spa have certificates proving their knowledge and experience in massages, anatomy and aromatherapy. This combination will make sure your body and mind get that well-deserved relaxation.