Top 10 best treks for thrill-seekers in Southeast Asia
Featuring diverse terrains ranging from virgin rainforests to spectacular volcanoes, Southeast Asia is cut out to be a paradise for thrill-seeking tourists to enjoy adrenaline-charged adventures. Remember to pack your trip along with a dose of courage and faith to explore the stunning but treacherous landscapes or conquer lofty mountains. If you're ready, read the list below to find out the top 10 best treks in one of the most beautiful parts of the world.
1. Sapa (Vietnam): The amazing trails of the north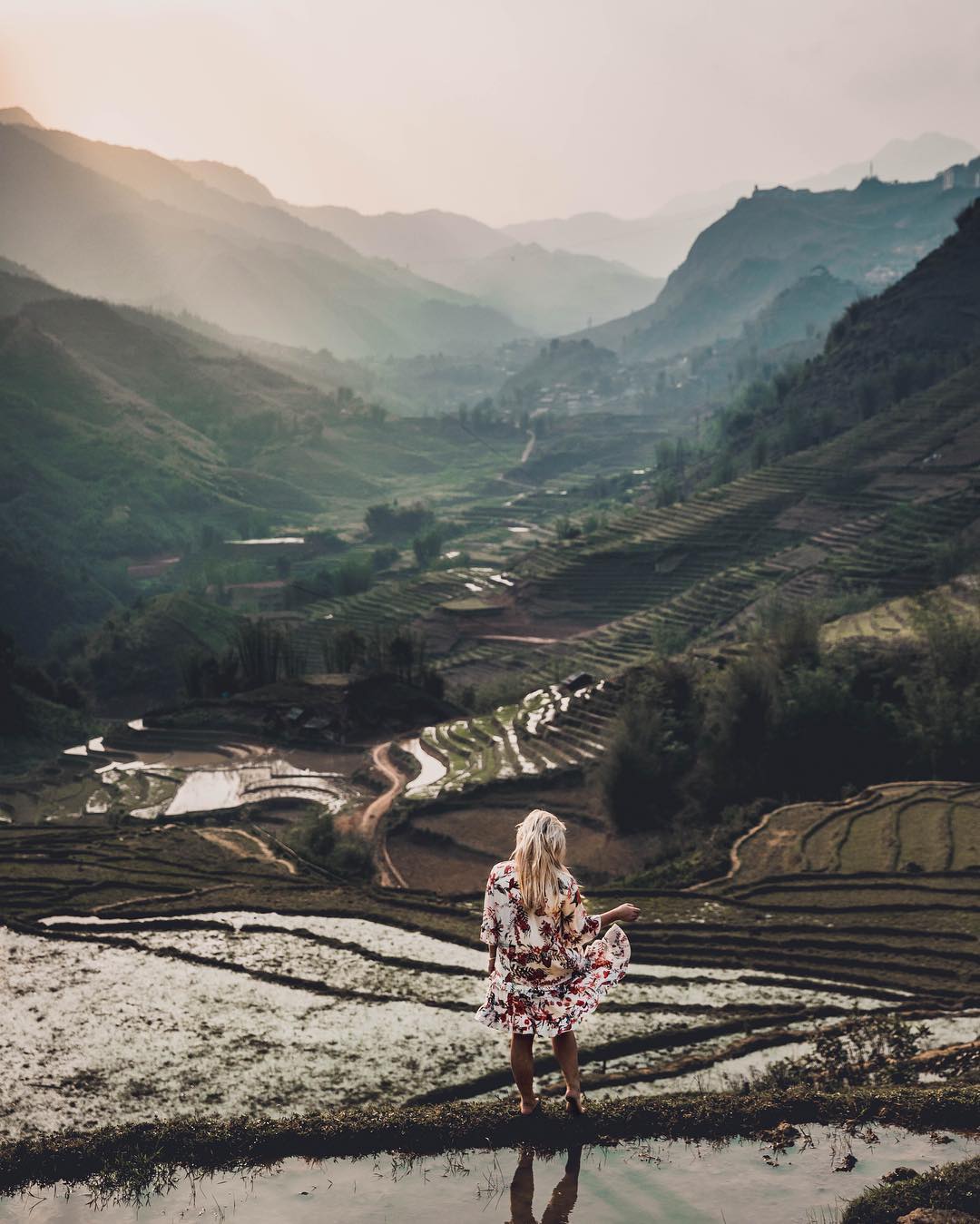 One of the top things to do in Vietnam, Sapa can be considered as an ideal choice for trekkers to have some bold experiences. Its trails wind themselves through enchanting forests and thriving terraced fields, featuring a panorama of beautiful green.
Most of the trails are quite easy to follow, so it won't be a problem for beginners, especially if you have a knowledgeable and reliable local guide around you. But if you opt for a challenge, you can easily take a short ride to Fansipan which is the highest mountain in Indochina and,  of course, a worthy opponent for experienced hikers. Check out our Fansipan trekking tour from Sapa to get your heart pumping with exciting activities and widen the cultural knowledge with a visit to hill-tribe villages.
To get there from Hanoi, the easiest way is to take an 8-hour train to Lao Cai railway station, then hop on a shuttle bus for around an hour to reach Sapa. It is not a good idea to come to Sapa between June and September as the weather is rather unfavorable. For the rest of the year, the town is a fantastic place to visit.
2. Kawah Ijen (Indonesia): A descent to the blue fire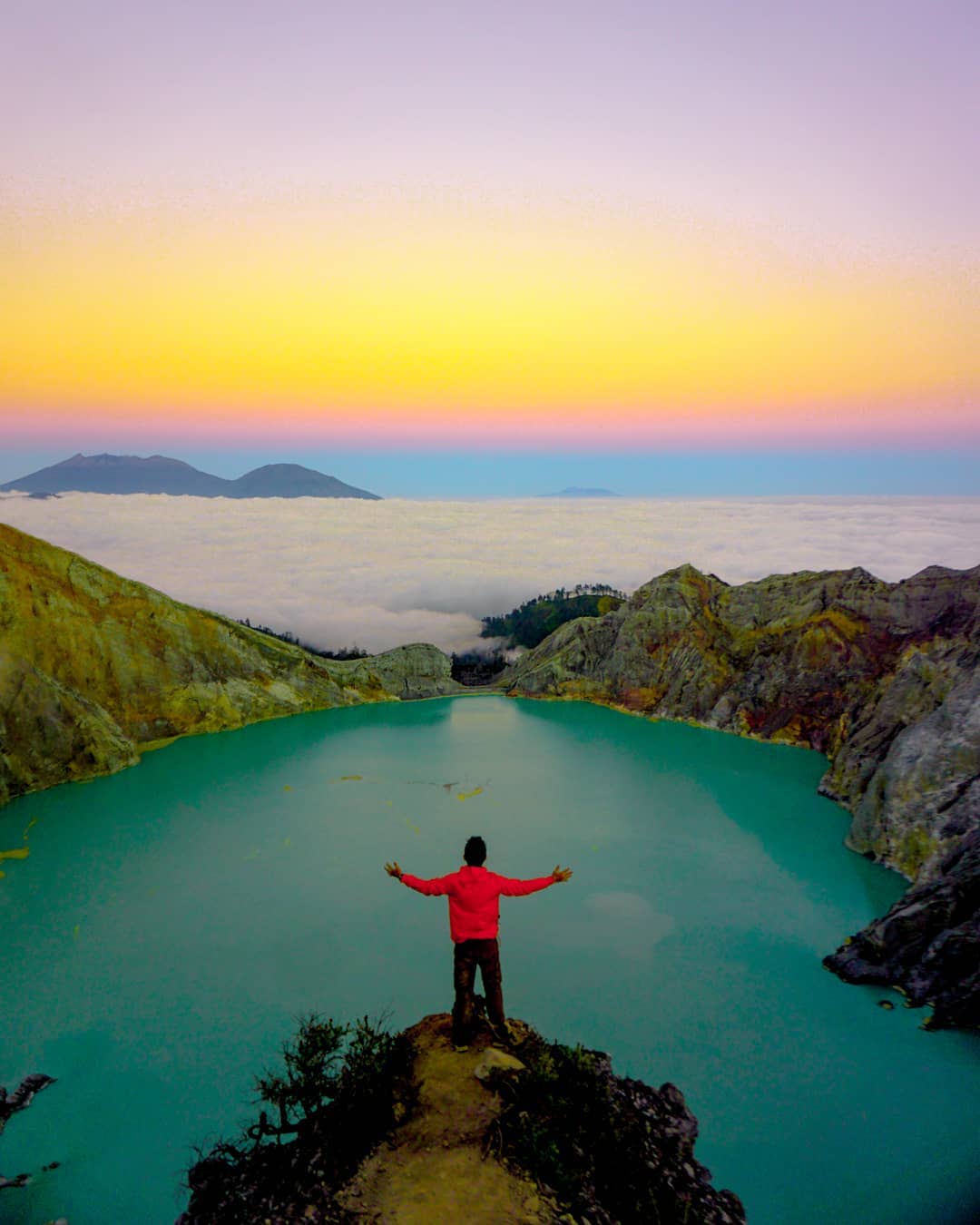 26 kilometers northwest of Banyuwangi lies Kawah Ijen, one of Indonesia's many still active volcanoes. Its crater is massive, having a surface area of 0.41 square kilometers and reaching 200 meters in depth.
What draws scores of tourists is the blue flame and the azure lake in the crater created by high sulfuric acid concentration. To behold that mysterious fire, get up early, gear up and embark on a two-hour journey through dense rainforests surrounding the volcano and along the rocky path to the crater. Local miners are ready to carry your luggage for $ 50 USD a day.
The best time to visit Kawah Ijen is between April and October when it is not raining. Remember, though, that the volcano is still active and might be dangerous at times to get close.
3. Gunung Gede Pangrango National Park (Indonesia): The forest of life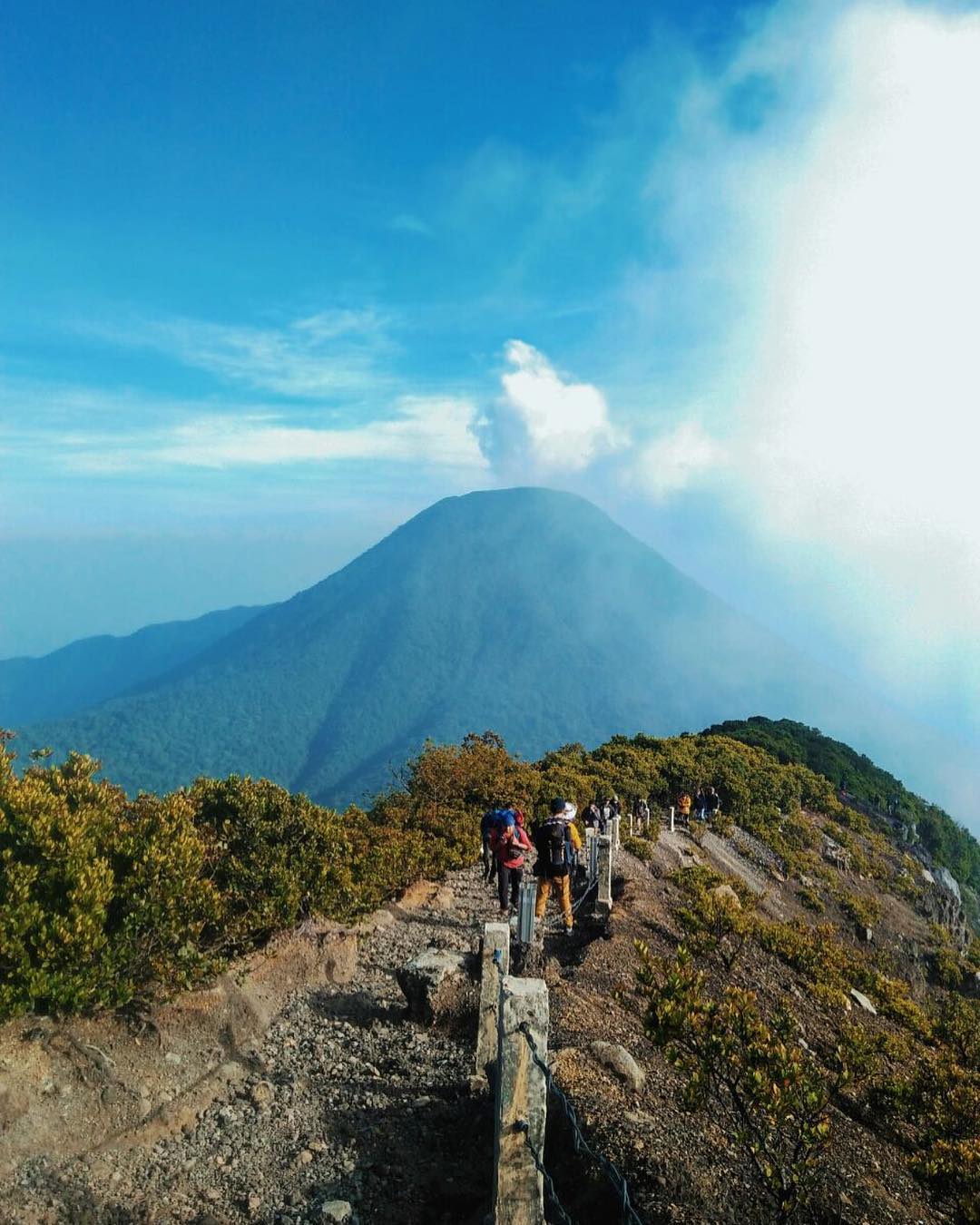 Volcanoes again, but this one is extinct and completely safe to hang around. Gunung Gede Pangrango National Park, which is named after the 2,958-meter volcano, covers up to 26,000 hectares of exotic rainforests teeming with fauna and flora.
Needless to say, it is a very exhilarating experience to hit the trails that run through the park. Starting from a sapphire blue lake located near the center of the park, you will make your way through thick rainforests whose air is fresh and rich in oxygen. Most people end their trip upon reaching Cibeureum Waterfall which is 1.615 meters above sea level. But those with a spirit of adventure can make an overnight camp to reach the top the following day.
It is best to come to the park between May and October when visitors are allowed full access to the trails.
4. Luang Prabang (Laos): A colorful life awaits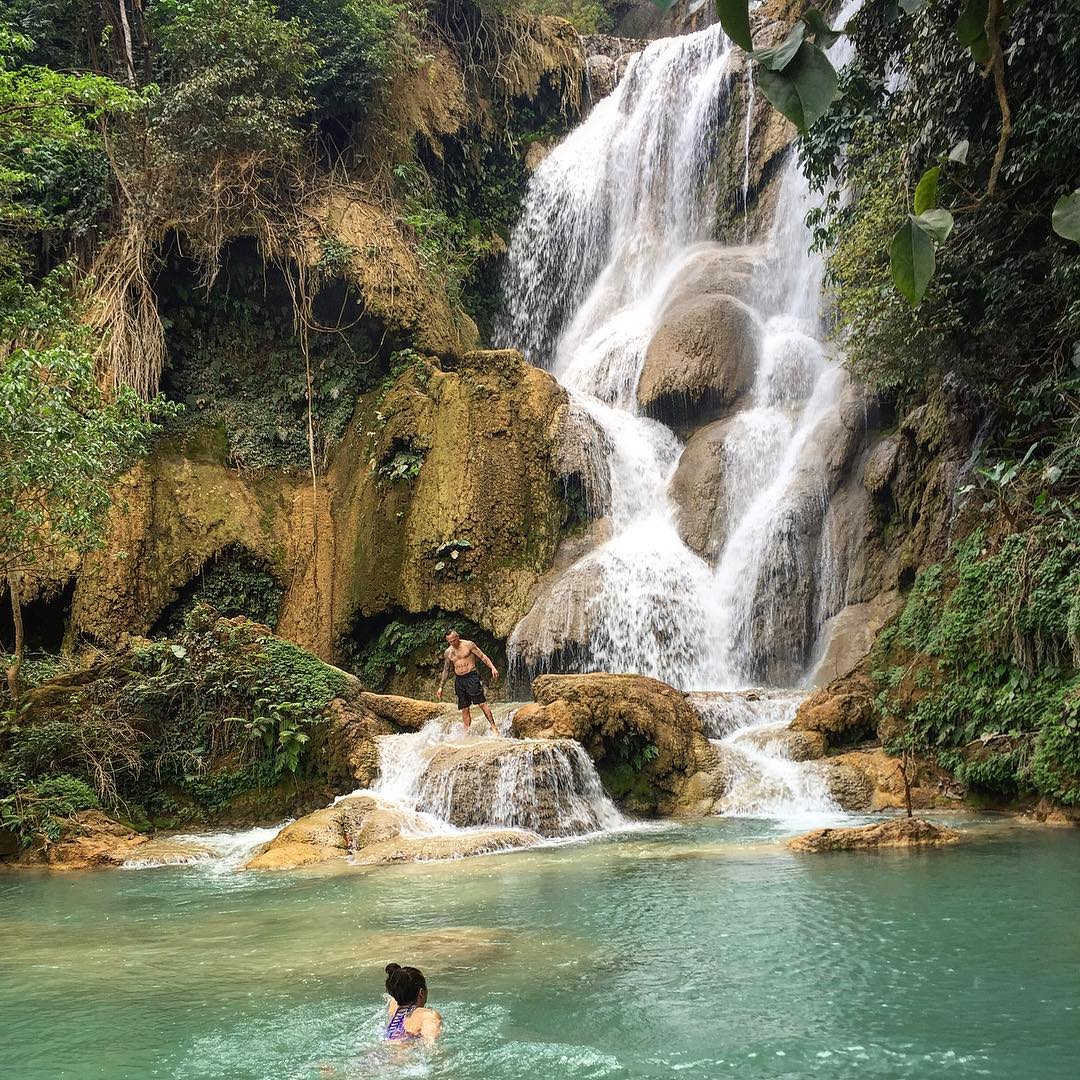 If you love a serene atmosphere and stunning landscapes that can bring tears to your eyes, the trails bordering the peaceful town of Luang Prabang won't let you down. They lead to ethnic villages with distinct lifestyles and impressive waterfalls hidden in deep forests, making them quite fantastic to discover. The local Khmu and Hmong people are quite friendly and photogenic – having them pose for your pictures is one of many great things to do in Luang Prabang (with their permission, of course).
To explore Luang Prabang properly, why don't you take a look at our Luang Prabang full day tour? After a trip to the city's renowned temples and shrines, our experienced tour guide will lead you to explore the local weaving villages which are awash in history and traditions.
Similar to destinations throughout tropical Southeast Asia, Luang Prabang is a wonderful place in the dry season which happens from November to April.
5. Mount Kinabalu (Malaysia): Hunt for the treasure trove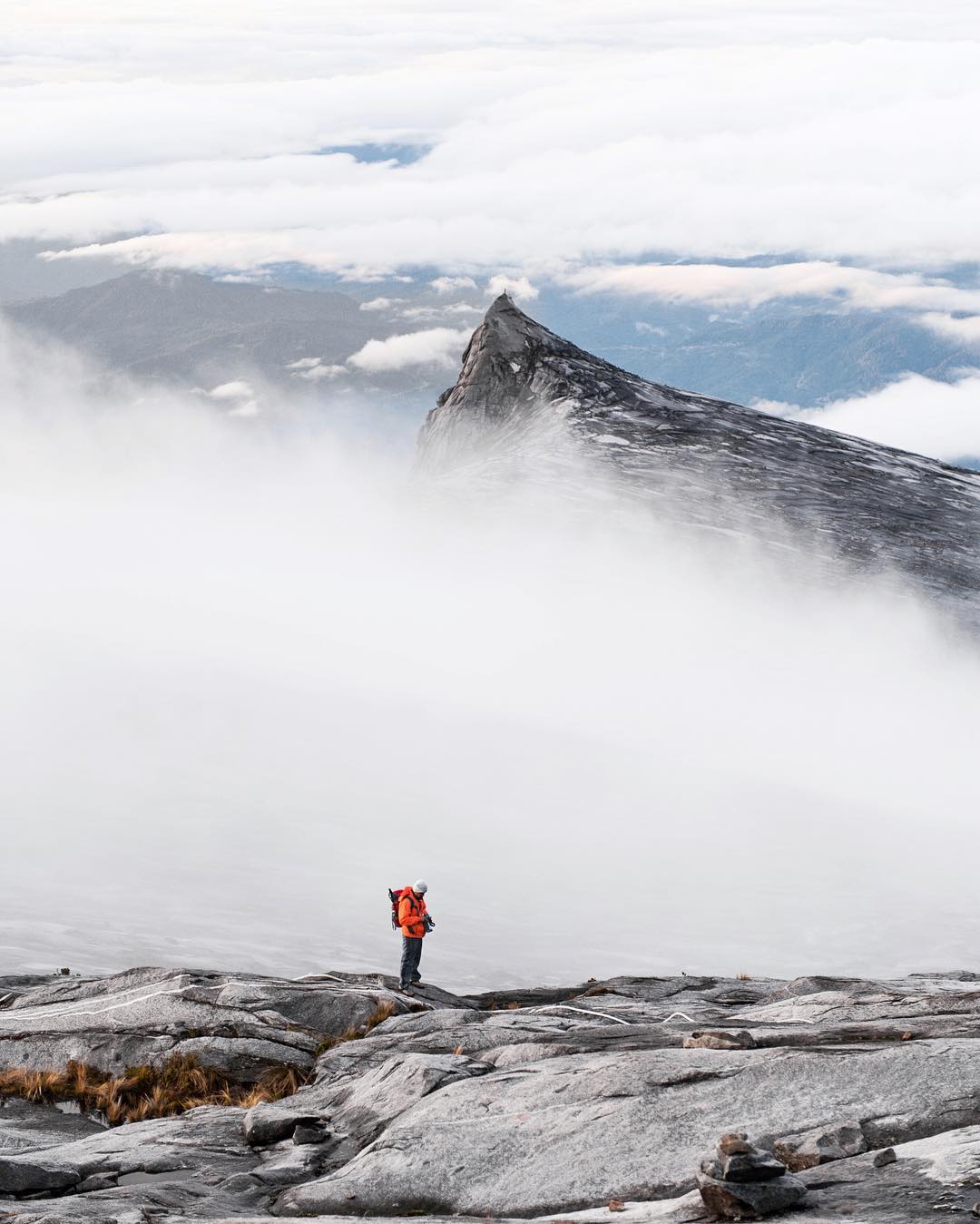 With an impressive height of 4.095m, Mount Kinabalu is the highest mountain in Malaysia. Therefore, it has long been a happy hunting ground for trekkers who want to put their stamina and willpower to test.
But besides those qualities, you also need permission to conquer Mount Kinabalu because the mountain and its surroundings, known as Kinabalu Park, are a World Heritage Site. For your troubles, however, you will be rewarded with an amazing trip into one of the world's ecologically richest sites.  Kinabalu Park boasts thousands of plant species and more than 100 mammalian species, such as the rare orangutans. Note that tourists who wish to climb Mount Kinabalu are required to be accompanied by guides at all times.
6. Cameron Highlands (Malaysia): The land of tea, and mystery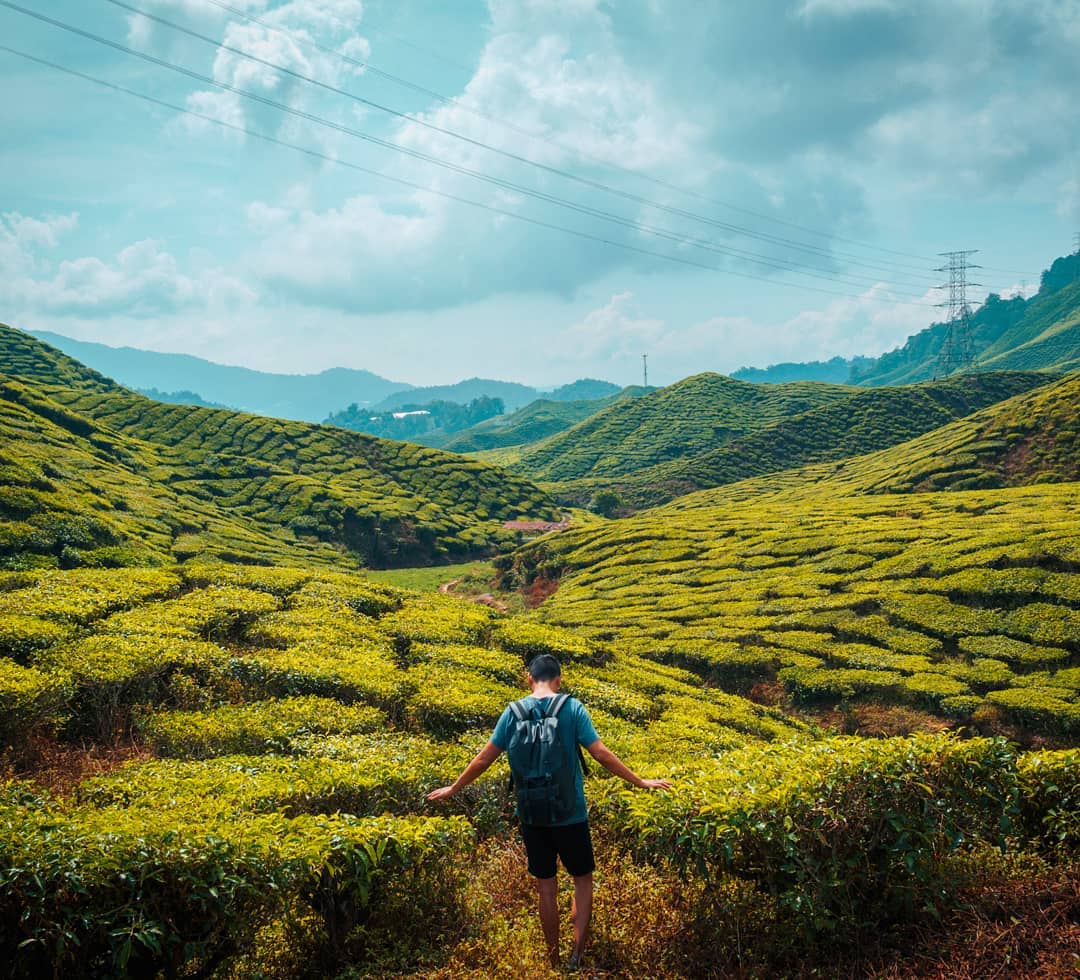 You don't have to climb a mountain to get a real thrill. Highlands can do just fine, especially ones that are as beautiful as Cameron Highlands. It is just 250 kilometers north of  Kuala Lumpur and can be easily reached. Endowed with unfailingly cool weather and endless tea hills, the highlands can give travelers a blast as they follow the trails traversing through the idyllic verdant countryside.
Without death-defying treks, Cameron Highlands piques adventurers' interest with the mysterious disappearance of Jim Thompson. Even many decades have passed since the millionaire vanished without a trace while staying in the Cameron Highlands, his story continues to inspire myths and fascinate curious travelers.

7. Banaue Rice Terraces (Philippines): The Eighth Wonder of the World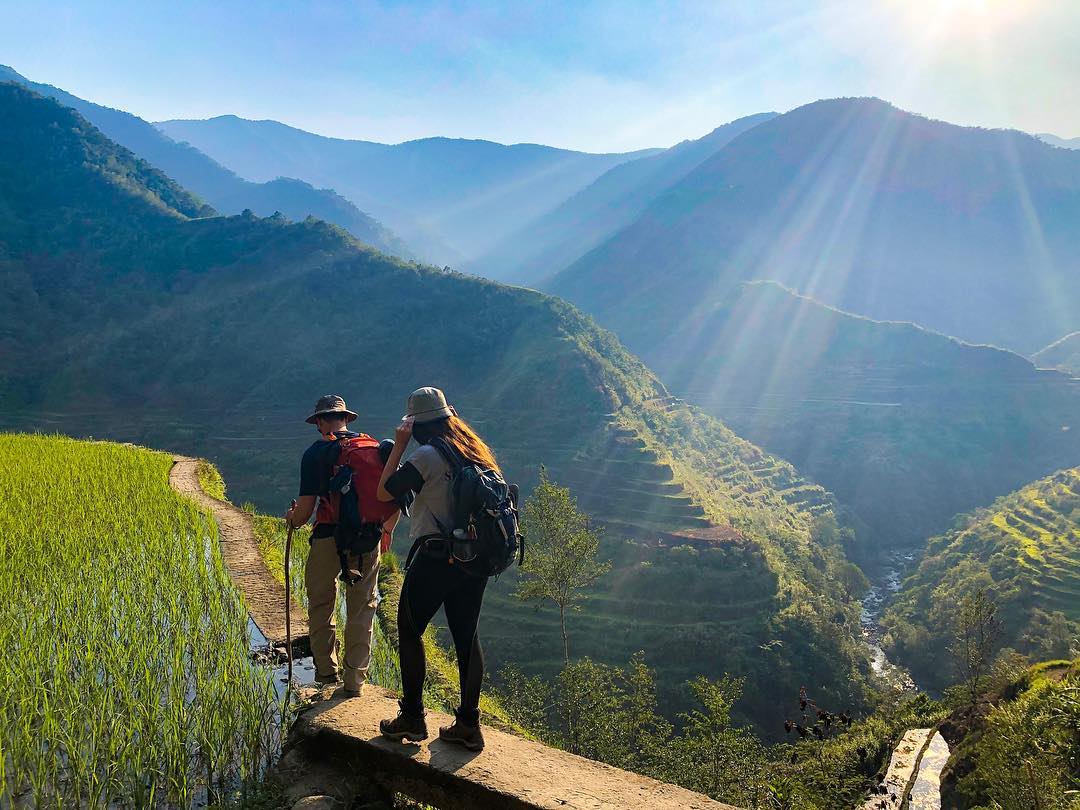 Do you know what is the eighth wonder of the world? Many claim that if the ancient Greeks had known about Banaue Rice Terraces, they would have added it to the list. The rice terraces date back to as far as 2000 years ago and reach a mind-blowing area of 10,360km2, built by hand and on very steep slopes. They are both architecturally and aesthetically wonderful. Yet it doesn't require too much physical strength to follow the trails that cut through the terraces, making the hike more like a pleasant exercise.
Unlike the destinations mentioned above, Banaue Rice Terraces are most attractive to tourists during the monsoon when the rice crops are in full swing and the whole terraces are covered in lusty emerald.
8. MacRitchie Reservoir (Singapore): How a miracle was born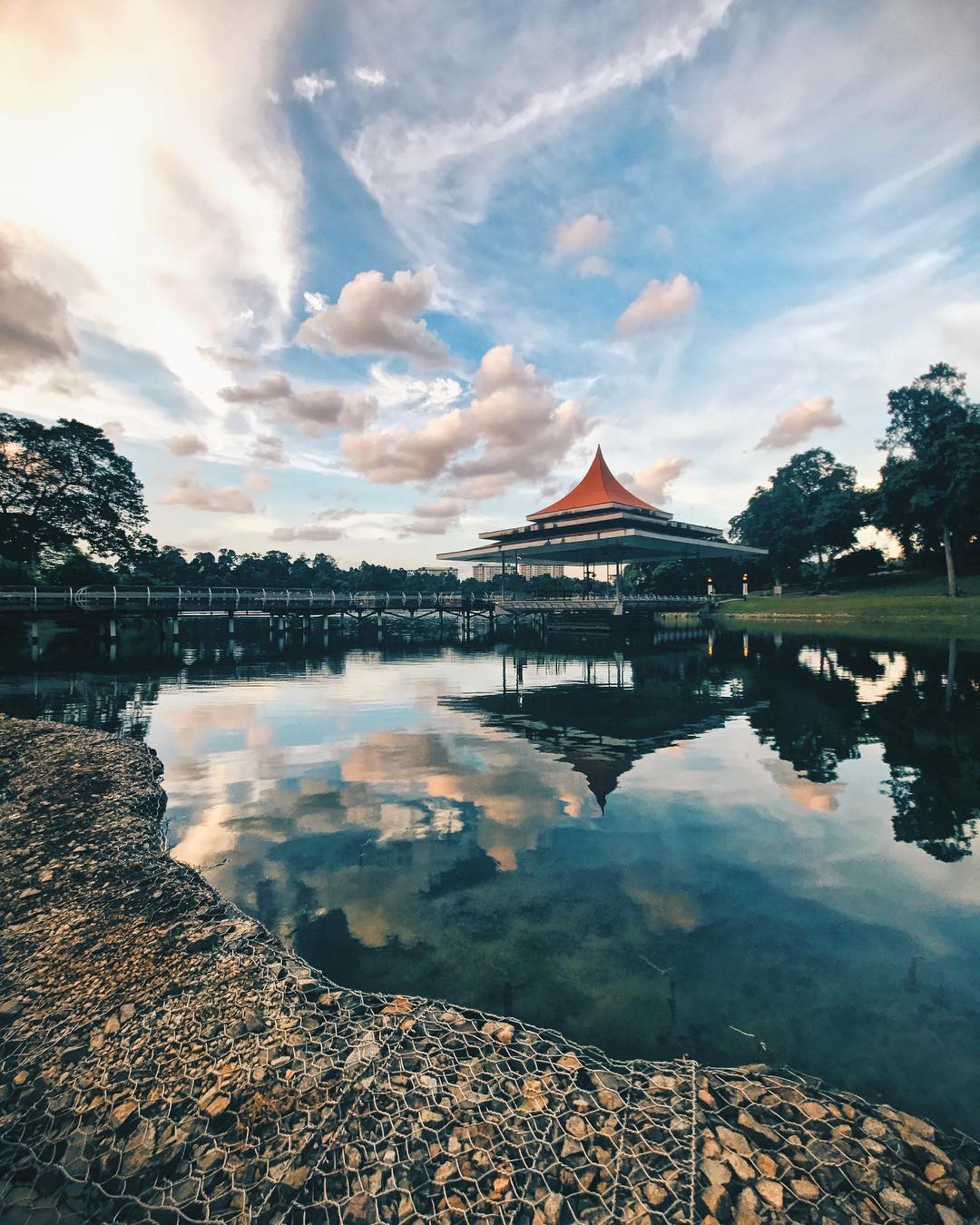 The story of MacRitchie Reservoir mirrors that of Singapore. As the tiny island defied all expectations and grew to be a metropolis on its own, who could imagine in the middle of that hustle city lies a huge greenery park?
The reservoir is covered with lush rainforests and as a result rich in biodiversity. Located far away from the busy downtown, the site has often been likened to being the ecological jewel of the island. There are trails and broadways through and above the forest, dotted with occasional food stalls. Though an adventurous experience is out of the question, you may have a very relaxing trip here.
9. Mount Doi Inthanon (Thailand): Sing song, sing song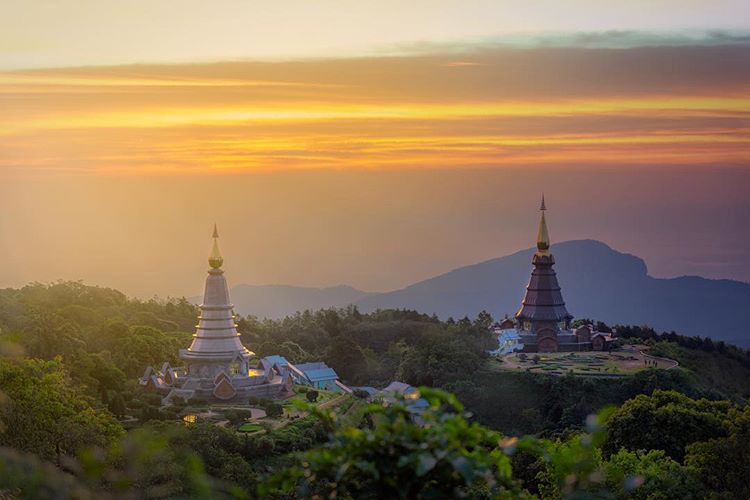 Aside from visiting Buddhist pagodas or tasting delicious street food, you should add climbing Mount Doi Inthanon to your list of things to do in Chiang Mai. Despite being the highest mountain in Thailand, Mount Doi Inthanon is rather easy to conquer as the trails are even and well-built. But that won't spoil your fun because Doi Inthanon National Park, as the area is officially known, offers guests a panorama of majestic rainforests and a great collection of native wildlife.
The park is particularly popular with bird-watchers as it hosts more than 360 species of birds. Trekking through green forests and listening to lovely bird song, what could be more magical than that? You can visit the mountain any time but it is quite cold from November to February, bringing warm clothes a must. For more information, you can check out our Doi Inthanon National Park tour.
10. From Kalaw to Inle Lake (Myanmar)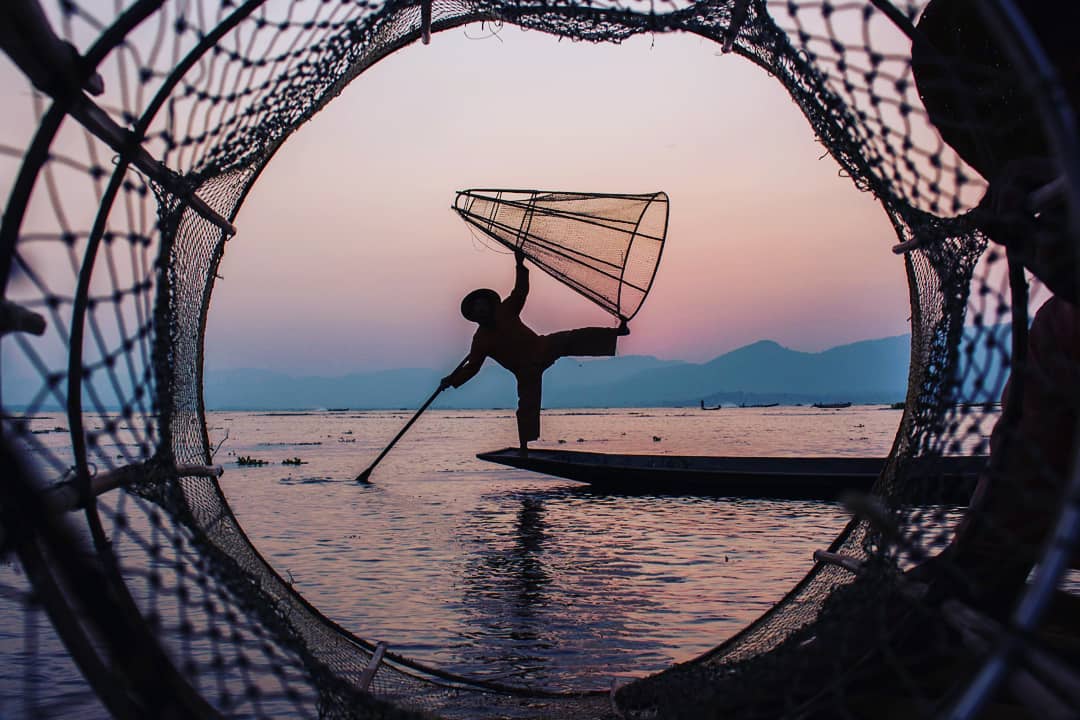 Let's take a break from treacherous mountains and instead add gentle hills Kalaw and Inle Lake to your list of trekking locations. Inle Lake lies in the Shan State of Myanmar and is one of the rising stars for the country's tourism. Therefore, it would be an awesome place to stop by in the middle of your trip to Myanmar.
From the hill station of Kalaw, you'll pass through sleepy hamlets and fertile farmland to reach Inle Lake which is surrounded by culturally rich and unique floating villages. You should go there in the cool, dry season which lasts from November to February.
Conquer Southeast Asian mountains
Most mountains in the region don't require any mountaineering equipment or skills to conquer, but they are still challenging enough for adventurers. Not to mention the breathtaking rainforest scenery and nice weather which make a very pleasant change. Whether you want a rest or a test of your skill, you can have it all there.