Tonle Sap lake experience: what should you expect?
Many travellers may come to Siem Reap solely to visit the temples of Angkor Wat. But this historical city offers more attractions than the ancient ruins; one of them being Tonle Sap Lake. Also called Boeung Tonle Sap, it is the largest freshwater lake in Southeast Asia and is the second most popular hotspot in Siem Reap, after Angkor Wat. Tonle Sap Lake is well-known for being one of the world's most vibrant ecosystems. As itis home to a massive number of many different species of wildlife in and around the lake. Besides that, its fascinating local communities and their floating villages are also what attract most tourists. For a perfect escape from the touristy Siem Reap, check out our guide of Tonle Sap lake below.
Tonle Sap lake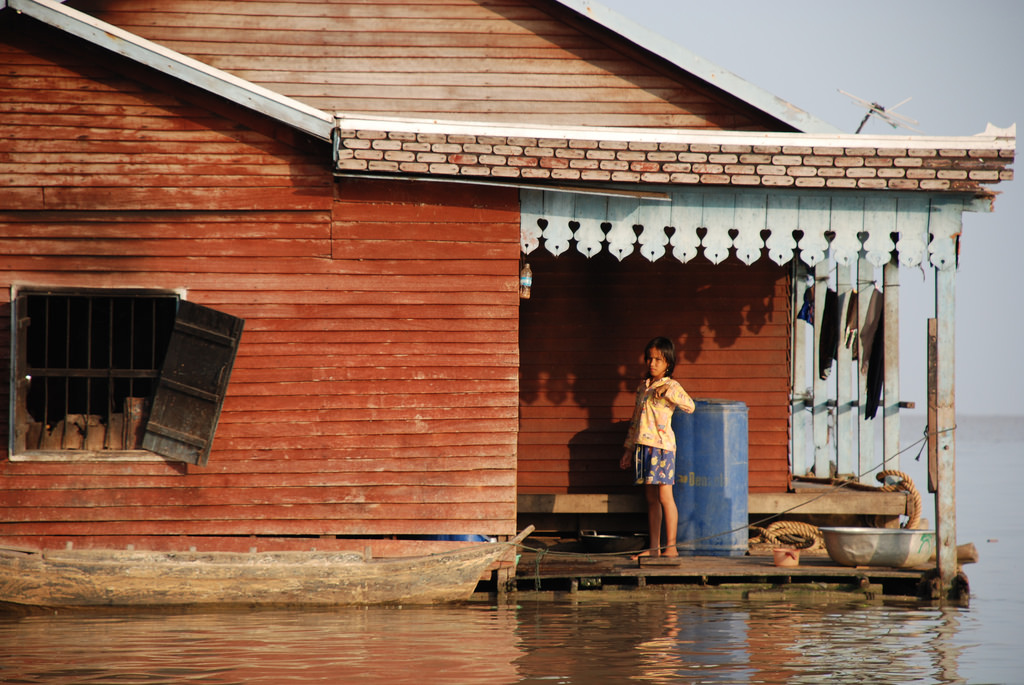 Tonle Sap lake is located 17 km outside of Siem Reap – a place not yet overrun by travellers. The lake is 250 km in length and 100 km across at its widest point, making it seem like an inland ocean. Surprisingly, it is actually shallow, with a maximum depth of only 10 metres. With that sheer size, it can hold up to 80 km3 of water. From the dry season to the rainy season, its water level continuously changes depending on the levels of rainfall. Therefore, the characteristic stilted houses are designed to withstand enormous fluctuations in the size and depth of the lake. Discover compelling things to do in Siem Reap now!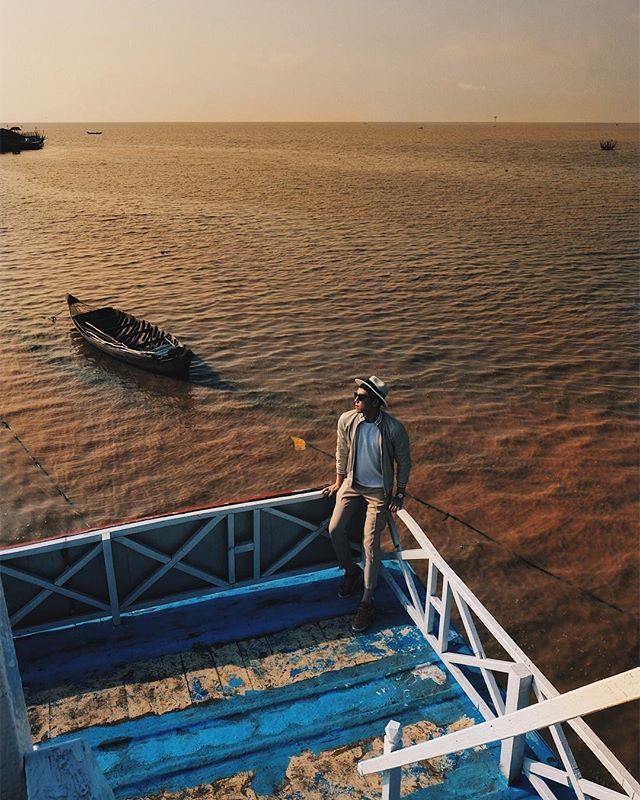 Apart from Cambodians, Tonle Sap is also home to a lot of Vietnamese, who migrated to Cambodia in the 20th century. The reason why most of the villages depend on the lake is for the natural resources it provides, in terms of fishing and wetlands. Annually, fishermen can catch 300,000 tons of fish, which accounts for 75% of Cambodia's fresh water fishing. In addition to fish, there are also birds, shrimps, reptiles and crocodile farms. In 1997, Tonle Sap lake was designated as a UNESCO biosphere.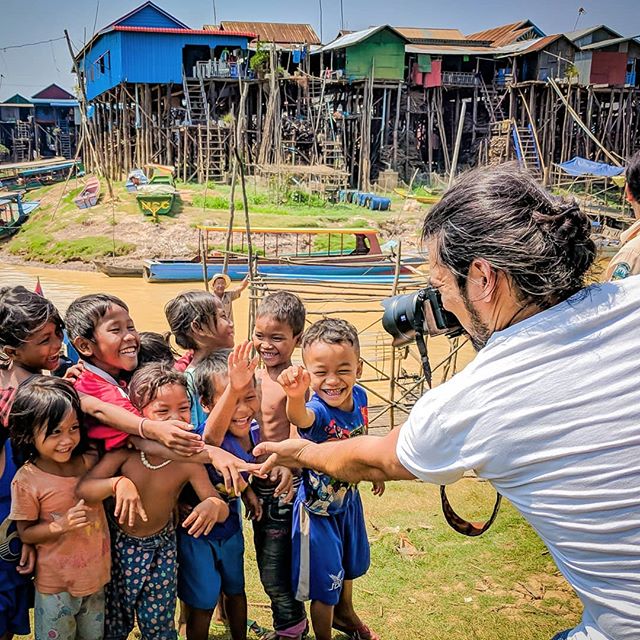 Experience authentic life at Tonle Sap Floating Villages
The floating villages at Tonle Sap Lake seem to be of interest for tourists visiting Siem Reap. There are actually several floating villages located on and around the lake, each of them has its distinctive characteristics. Visiting these places enables you to see a new and different way of life. The four main floating villages are listed below.
1. Chong Khneas
About 16 km southeast of Siem Reap, Chong Kneas is the closest village to access, which makes it a easy day trip for tourists. This is the most famous fishermen village of the Vietnamese minority. They live in floating houses, which are regularly moved around according to water levels, thus Chong Kneas is really more like a "floating village". Other buildings like church, elementary school, restaurant, police station, shop, basket ball court,… are even on boats.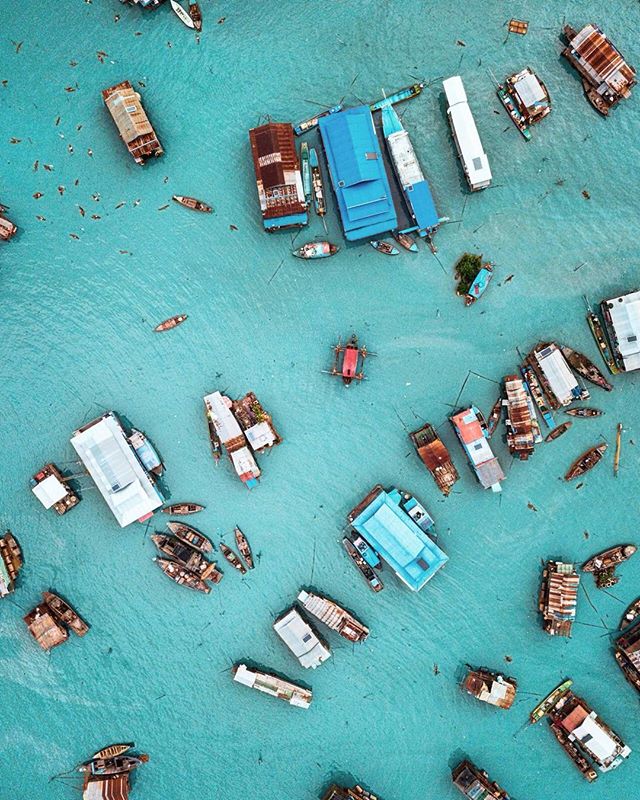 Unlike many popular floating markets in Thailand, Chong Kneas is not entirely souvenir shops and food vendors. Most of the villagers are still fishermen, so you can observe their activities. Everything, even a small errand is done on the water. They wash, bath, swim and fish for dinner. Of course tourist spots are here, too. Usually tourist boats stop at a crocodile and catfish farm. It offers the opportunity to climb up to the rooftop and enjoy the view over the floating village. Although it may not be the most picturesque and somewhat more touristy, Chong Kneas is still interesting and worth seeing.
2. Kampong Phluk
Located about 16 km of Siem Reap, Kampong Phluk consists of three villages of stilted houses built within the floodplain. There are 2 ways to reach the area: by boat from the Chong Khneas dock or by road in the dry season. Different from Chong Khneas, the main inhabitants of the village are Khmer. And only a few of tourists makes the journey to Kampong Phluk, which has helped it retain much of authenticity. You'll see what traditional fishermen's life is like over water – they are busy doing laundry, cooking or fishing on the wooden boats.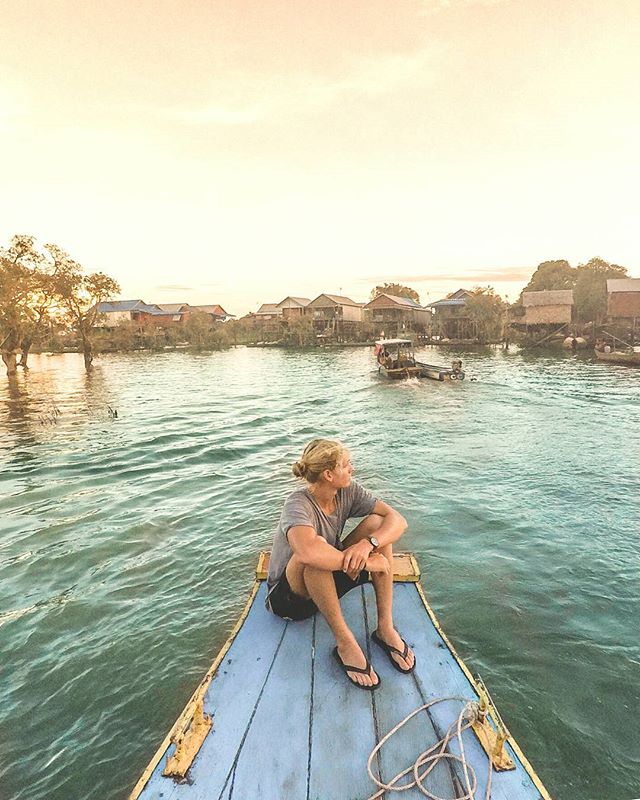 In addition, you can also take a small paddle boat into the mangroves to have a close look at this submerged forest. To end a day, you shouldn't miss the stunning sunset view in the middle of Tonle Sap lake. The color is so intense when the sky changes from bright blue to luminescent orange.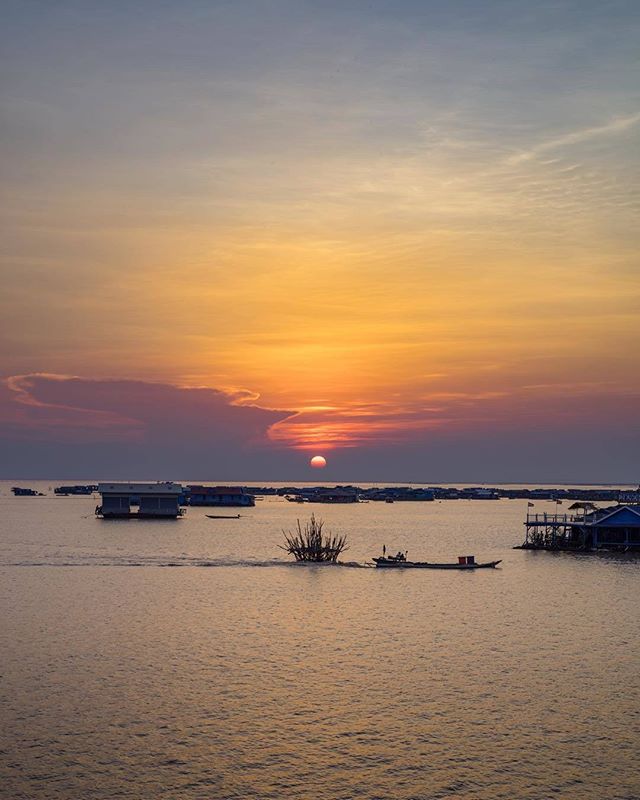 3. Kompong Khleang
If you want to venture further, head on to Kampong Khleang which is around 35 km away from Siem Reap. Among the most visited villages at Tonle Sap lake, this is the furthest one. Therefore, it doesn't have as many tourists as the villages above, which can be appealing if you want a more authentic experience and a more peaceful place.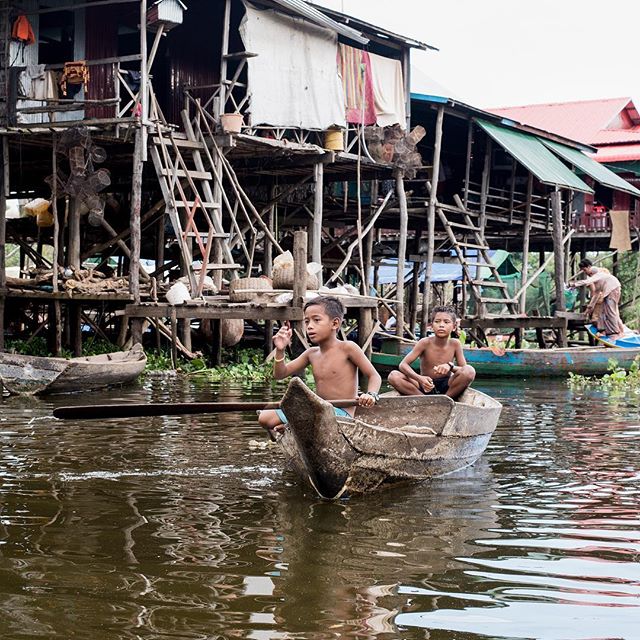 The village's population is 10 times that of Kampong Phluk, making it the largest community. There are both floating houses and fixed ones raised on 10m wooden stilts. Many of them are open, so you can see directly inside into the living rooms, which all have their unique family designs. For those who have never seen such things before, it is a truly mind-blowing experience.
4. Mechrey
A quiet tourist spot of Tonle Sap Lake, Mechrey is a floating village about 15km north of Chong Khneas, and also the entry point to the Prek Toal Bird Sanctuary. The village's economy is based primarily in fishing, and quite a few farm crocodiles as well. In addition, you can witness floating pig farms, school, gardens,… There is also a fair bit of wild bird life in the area.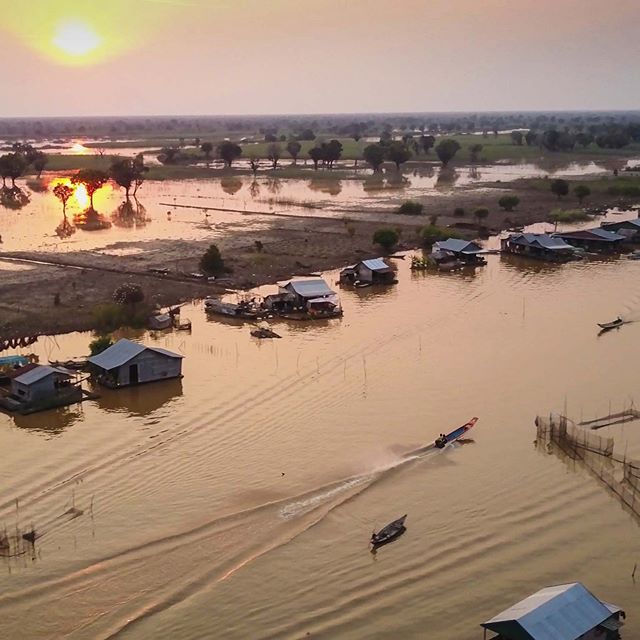 It's often said that the journey is prettier than the destination when it comes to Mechrey. It's because the road to the village offer a great photographic view. The best time to visit is in late afternoon, when the children come back from school. Floating around, they will smile to you and wave time to time. It's also when the village is at its best in the sunset light.
Bird-watching at the Prek Toal Bird Sanctuary
As well as the villages, Prek Toal is a must-see location for a kind of nature experience. Located on the Tonle Sap lake, this stunning bird sanctuary is one of the most important breeding grounds for endangered water birds in Southeast Asia. During the peak season (December to April), visitors will find the concentration of thousands of local and migratory birds like Black-headed Ibis, Spot-billed Pelican, Greater and Lesser Adjuncts, Painted Stork, Grey-headed Fish Eagle and many others. What will make you impressed is these birds all have a huge size and build enormous nests.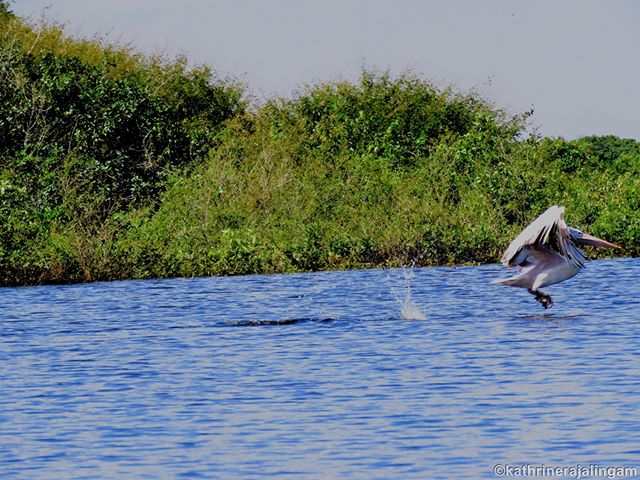 From the floating village of Chong Kneas, getting to the sanctuary requires you to take a boat to the environment office (around $55 return, one hour each way). From here, a small boat ($35/ person including a park guide) will take you into the sanctuary, which is about one hour beyond. Exploring the Prek Toal Bird Sanctuary makes it one of the most worthwhile things to do besides visiting floating villages.
The best time to see Tonle Sap lake
The best time to visit is the dry season from December to April, when the water level falls and the birds are concentrated in a comparatively small area, this is for whom would like to see the bird sanctuary. But druring this time, stilted houses are left high and dry, and it's difficult for boats to move around. Therefore, if you are in the purpose to see the beauty of Tonle Sap Lake, the best time to see would be in the months of June to October. This time is the rainy season, the huge amount of water in the Mekong causes the Tonle Sap River to reverse its flow, which make the lake grow to five times its size in the dry season. Now they appear to be "floating villages"  and houses can be easily accessible by boat.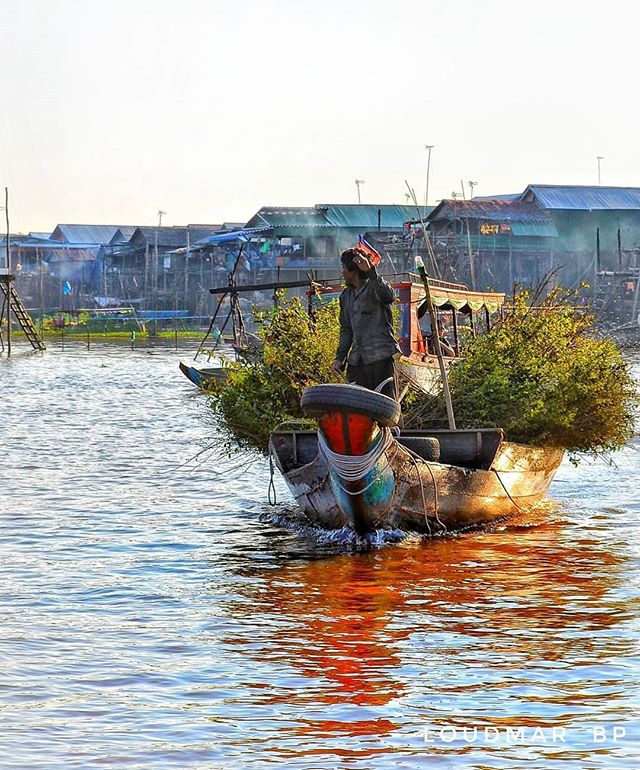 Best way to visit the floating village at Tonle Sap lake
If you want to do indepedently, it's able to try a 'do-it-yourself' tour. From Siem Riep, you can catch a tuk-tuk to the Chong Khneas docks for about $15 and costs $10 to $20/ person to reach the floating villages by boat. However, it can be a hassle and there are stories of people having problems trying to do it themselves. Because there are a lot of scams out on the lake. Firstly, you might have to pay as high as $35/ person for a 45 mins - 1.5 hrs boat ride. Moreover, they will tell you sob stories about poor children and sometimes try to get you to a school or orphanage. There, you can be asked to buy 1 or 2 bags of rice for $50 - $60, which will later be sold back to the store. If you pay, the money will not benefit anybody in real need. And finally, the boat guide also ask for a tip at the end of the trip. Fortunately, if you get caught up in this, you can decline all requests. We therefore strongly recommend you book a tour with the cost ranging from $35 to $50 USD/ person. Most of tourists actually do this. The tour often offers roundtrip transport in air-conditioned mini vans, lunch and plenty of opportunities to interact with the local residents. The prices are all-inclusive, and the guides make sure you're not exposed to any scams that befall the independent travellers.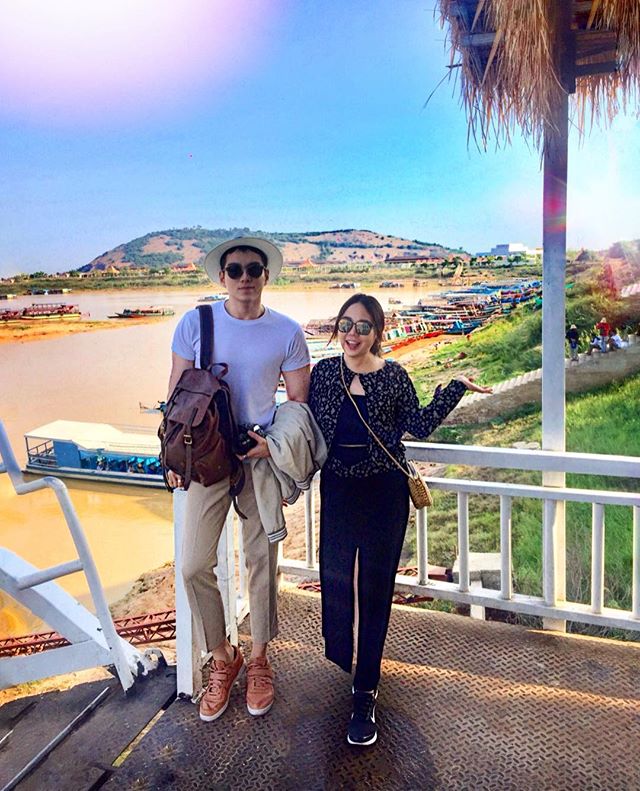 Visiting Tonle Sap lake is an unique experience. Hope our guide has helped you enjoy yourself the most!