The Top 10 iconic trekking trails in Vietnam
Trekking in Vietnam is a favourite thing to do for many adventurous travellers. Thanks to the diversified topography, Vietnam offers many stunning trekking routes with varying levels of difficulty, making them suitable for different health conditions and those with different levels of experience. We've made a list of the top 10 trekking trails worth exploring, as voted by both locals and foreign travellers.
Top trekking tours in Vietnam
Explore now!
1. Ta Nang - Phan Dung (Lam Dong, Ninh Thuan, Binh Thuan)
The most beautiful trekking route in Vietnam by far, and the main ultimate goal for trekkers in Vietnam. The trail goes through the forested areas of 3 provinces: Lam Dong, Ninh Thuan and Binh Thuan in 3 days. The starting point is Ta Nang ward (Lam Dong province), you will trek a distance of nearly 60km in 3 days, 2 nights and be challenged by many forms of topography such as streams, hills and forests. The maximum height is 1100m. Throughout the journey, you will be amazed by the astonishing and picturesque natural views of green fields, pine forests, and the hills which are surrounded by the fog and clouds.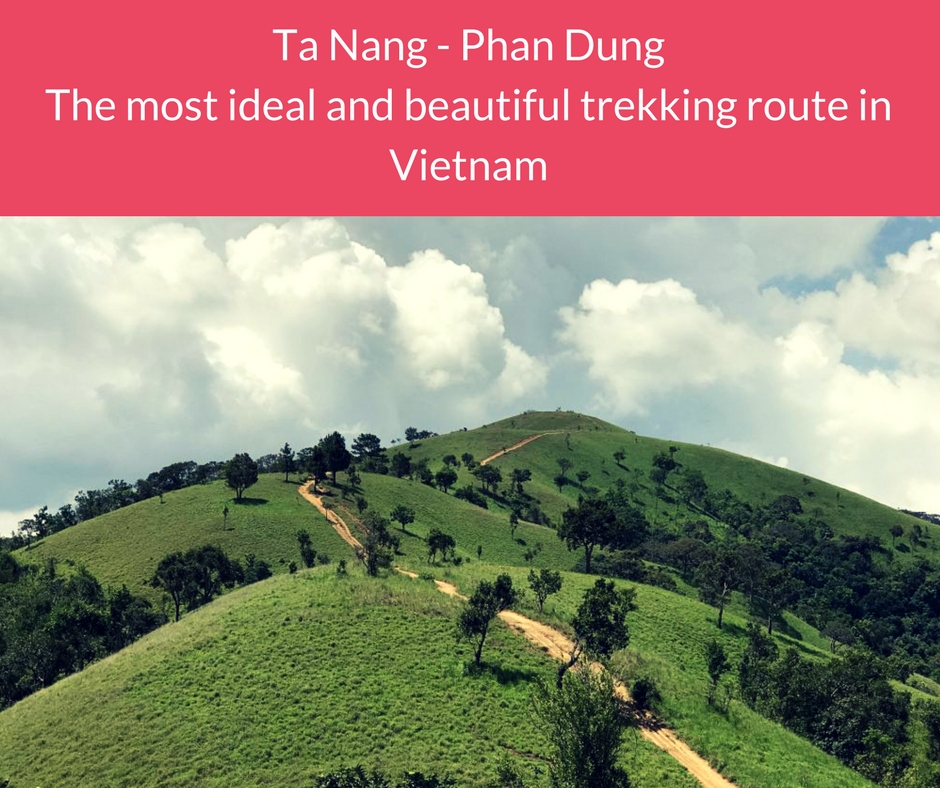 How to get there?: You should take the bus (Phuong Trang or Thanh Buoi) to Lam Dong and ask that they drop you at Ta Hine t-section. From there, you must take a motorbike (xe om) to Da Loan market and go further to the starting point, which is about 18km away from Da Loan market.
Special note:A complete guide trekking on Ta Nang - Phan Dung was conducted by our Inspitrip team with real stories and experiences . Don't forget to bring enough water, food, camping tools and a first-aid kit. It's a tough journey, physically and mentally challenging, make sure that you and your teammates are all well prepared before starting the trip.
2. Fansipan (Sapa)
Fansipan, as called "Indochina roof" due to the height of 3.143m, always remains a target to Vietnamese and the surrounding countries' trekkers. There are 3 different routes leading to the top, which are each suitable for different levels of physical capability and trekking experience. The easiest route is Tram Ton, which allows you to reach the mount and return on the same trail. The duration to finish a round trip of this trek route is 2-3 days. Another route which also departs from Tram Ton, but returns over Muong Hoa valley and Cat Cat stream, the total length is approximately 20km. This route requires you to be healthy and fit as it may take up to 4 days of trekking. The hardest and most dangerous trail, which is only recommended for professional trekkers who are fully equipped, is the one that starts from Doc Mit (Binh Lu ward) to the top of Fansipan.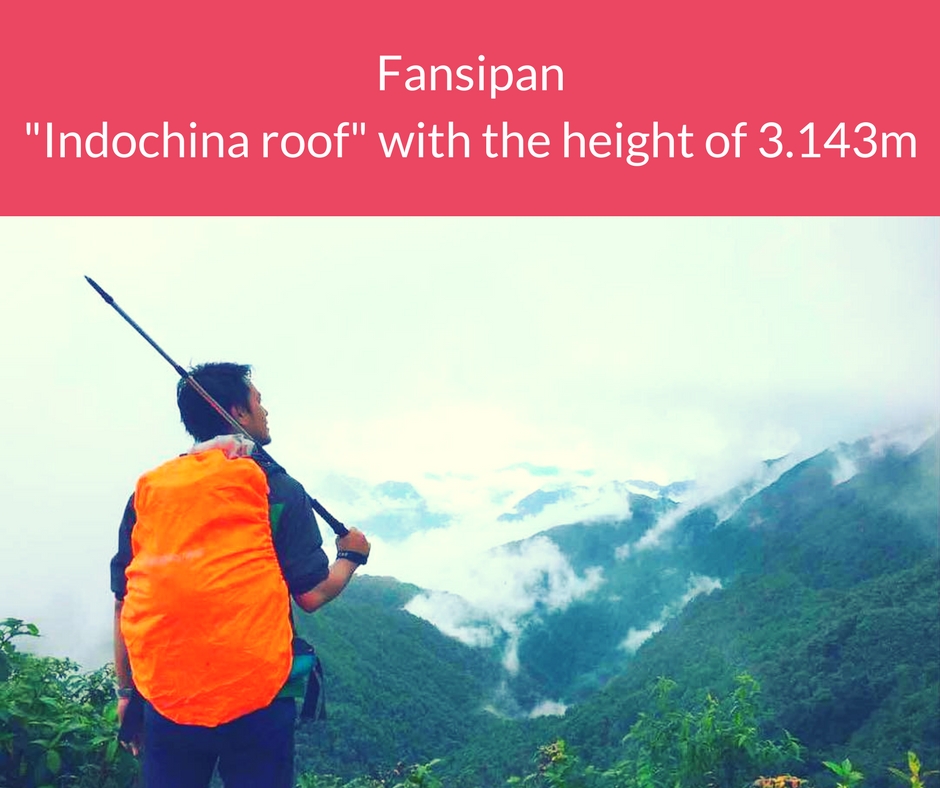 How to get there? The most convenient means of transportation to go from Hanoi to Lao Cai is taking a train. You will depart from Hanoi railway station, which offers daily trains to Lao Cai. A train usually lasts from 7 to 8 hours, so you should be departing at night to reach Lao Cat at day time. From Lao Cai railway station, you can either take a bus or "xe om" (motorbike service) to Sapa town.
Trekking Mt. Fansipan in 2 days
Book now!
Special note:
In order to trek the Fansipan, you must get the permission of the Hoang Lien Son Range board of management. When registering for permission, you're expected to pay for some fees such as hygiene, forest management, trekking and insurance fees. The total fee should be around 200,000vnd/person.
If you're a non-experienced trekker or desire to learn more about Fansipan's topography or Sapa's humans, then consider hiring a porter. Not only will they help you with carrying your heavy luggage and preparing meals, but they can show you tons of interesting things that only locals know. The fee of hiring a porter is 350,000- 450,000vnd/day.
3. En Cave (Quang Binh)
During recent years, Son Doong, Tu Lan or En Cave is increasingly in popularity amongst young trekkers in Vietnam, in which En Cave, which is the 3rd largest cave in the world with its own diversified ecosystem, has become a very popular trekking destination.
Located inside Phong Nha - Ke Bang national forest, you must overcome the challenging topography of primitive forests while admiring stunning natural sceneries. The route is about 8km long, which brings you through several streams and minor ethnic villages. When reaching  En cave, you will observe 300 year old fossils lying deep down in the cave. From En cave, walk a further 2km to reach Son Doong cave - the largest known cave passage cross-section in the world.
Hang En has been featured on the National Geographic Channel, Good Morning America, the blockbuster movie Pan (2015) and other global media.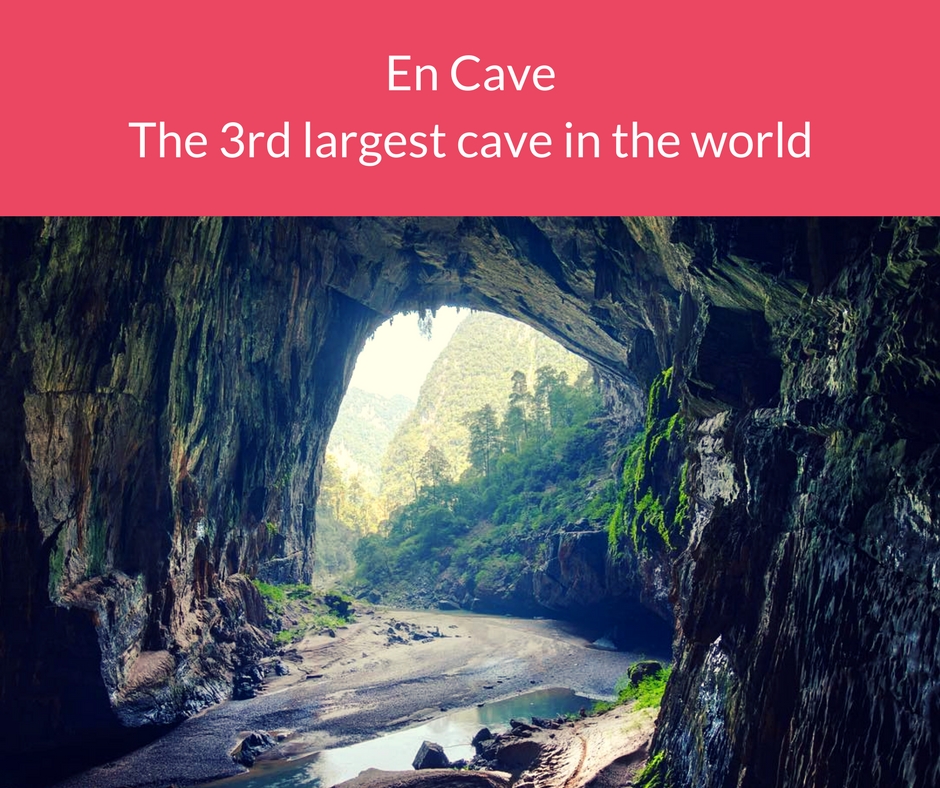 How to get there? From Dong Hoi city, go along Ho Chi Minh West highway and stop at Km 35th and start trekking from there.
Adventure tour at Paradise Cave in Quang Binh
Explore now!
Special note:
The best time to do the trek is in the early months of the year, as the weather in the middle region is dry and cool, which is great for hiking and trekking activities. The trekking route only opens from December to August to avoid the rainy season.
In order to camp and stay overnight in the cave, you must buy the service of allowed tour operators.
Though the route is short and less challenging than the 2 above trekking routes, it still requires some moderate physical training before the trip.
4. Yen Tu (Quang Ninh)
Yen Tu has an irresistible attraction to visitors not only for its height and beautiful scenes but also magical Buddhist stories behind each temple and shrine within the complex. So if you're passionate about trekking and interested in Buddhism, Yen Tu gives you the best of both worlds and one of a kind experience. The total duration of the whole trek is around 12 hours, so if you want to finish the trek in one day, you must start early.
The total length of the route from the starting point to the highest temple of Yen Tu range is about 6000m, it consists of roughly a thousand stairs and steep slopes that require a certain degree of resilience and courage. During the journey, you will stop to visit stunning temples and shrines along the way and immerse yourself in the religious vibes of Buddhism. There's an annual Spring festival of Buddhism followers, so the place is very crowded during this time. If you prefer to stay calm and enjoy the venue at its most tranquil time, go out of the peak period. Otherwise, it's a great chance to learn more about Buddhism beliefs and rituals.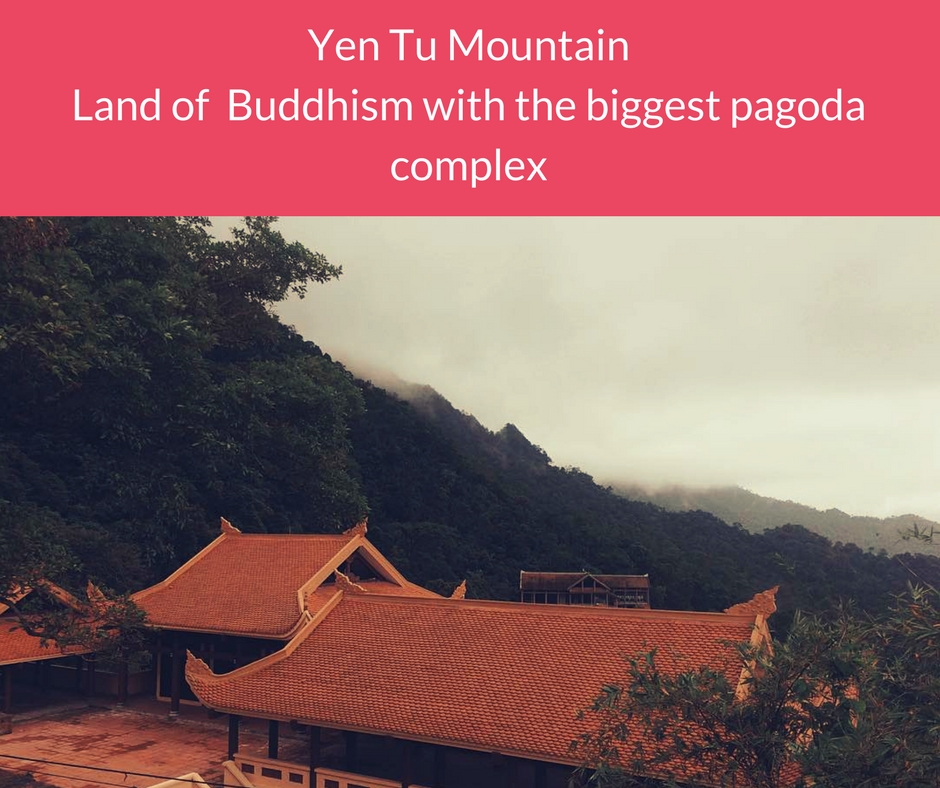 How to get there? As Yen Tu belongs to Uong Bi (Quang Ninh province), it will take you about 2 hours to get here by bus. There are many buses that depart everyday from Hanoi to Uong Bi, so getting there is fairly simple.
Special note:
The best time to trek Yen Tu is spring, right after Tet holiday as the weather and nature are at their finest. However, take into consideration the festival mentioned above.
The route is not so challenging, even for non-experienced people, so you don't have to worry much about the physical training. Just make sure that you don't have any cardiovascular or joint issues.
If you intend to visit pagodas, make sure your clothes cover your knees and shoulders.
5. Lang Biang (Da Lat)
Another beautiful trekking trail of Lam Dong province, LangBiang is also called 'the roof of Lam Vien Highland'. That gives you a solid reason to explore this mountain when traveling in foggy Da Lat town. Many locals choose Lang Biang for their first trek of the year, to start a new year with freshness (thanks to the comfortable highland's climate) and love, as Da Lat is called 'Land of Love'.
Trekking Lang Biang mountain in Da Lat
Click to see more details!
Lang Biang is a simple trekking trail, suitable for beginners with around 4 hours of walking. With clear pathways and gently slopes, you can walk at a moderate pace and feel free to take a rest whenever you need to. It sounds more like an enjoyable walk during spring to give yourself time to watch everything in bloom. When you reach the top of Lang Biang, spend some time there to admire the view of the whole Da Lat city from the height of 2.167m. Especially if you come here in the early morning or late afternoon, you can admire the indescribable beauty of Dat Lat in the fog whilst being surrounded by the clouds.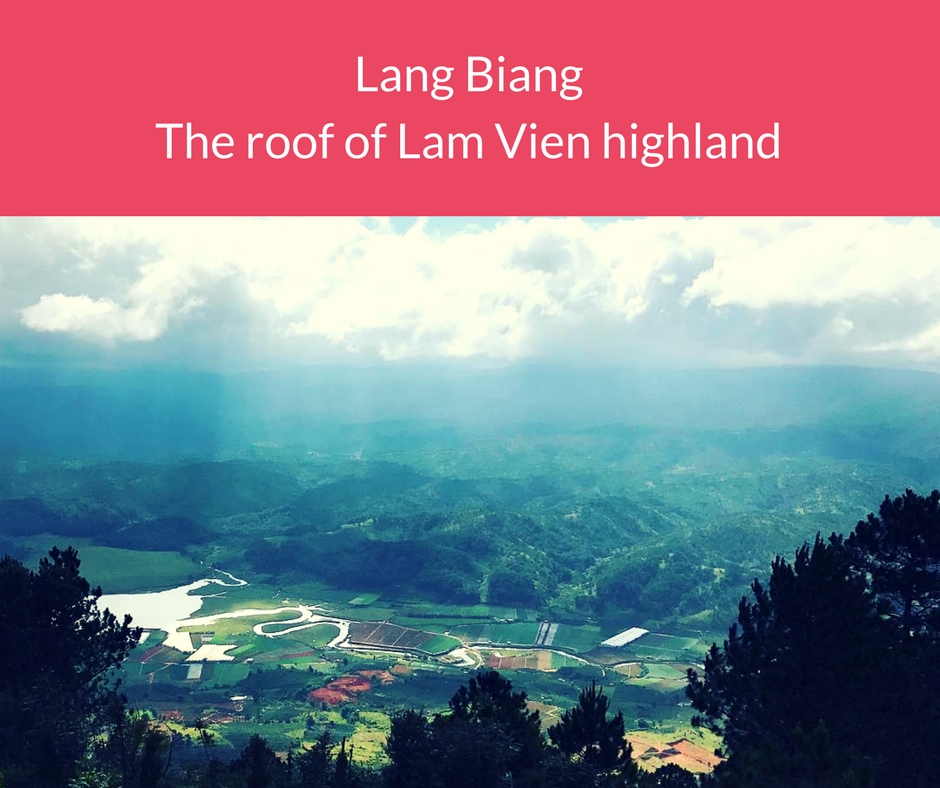 How to get there? Lang Biang is located in Lac Duong Ward, about 20km away from Da Lat city. From Da Lat market, you can either jump on a bus or hire a motorbike to go there with the help of a city map, which you can find free at Da Lat post office or use any online map.
Special note: From the bottom of Lang Biang mountain, you walk along the pathway to Yen Ngu t-section, from there, you have 2 trekking routes.
A pathway for Jeep cars, which leads you to Radar mount, estimated to take you 1 and a half hours to finish the route.
A pathway following the pine forest, it takes you 4 hours to reach LangBiang top. This route is much more difficult than the above, option to hire a porter or tour operator service if you're not confident to trek on your own.
6. Apachai (Dien Bien Phu)
Apachai is the westernmost point of Vietnam, where the borderlines of Vietnam, Laos and China intersects, located about 250km from Dien Bien Phu central district. With the height of 1687m and a remote location, most of the residents here are minor ethnic groups such as Ha Nhi and some others. Apachai in Ha Nhi's language means the 'Enormous Land'.
The starting point is 317 station, you will be brought on a motorbike to the bottom of the mountain. Throughout the trail, you will encounter Cortaderia Selloana fields that are as tall as you are, steep slopes and primitive forest areas. Depending on the team organization and health condition, the route should be finished between 4 and 5 hours. The final destination is the westernmost point, the best place to see the sunset in Vietnam.
How to get there? To go to Apachai, you must go to Dien Bien Phu first. Here are several choices of transportation:
Bus: There are daily buses from My Dinh bus station (Hanoi). Passage time is around 12 - 13 hours to reach Dien Bien Phu.
Airplane: Vietnam Airlines offer flights to Dien Bien Phu airport. The price for a return ticket is around 3 million dong.
From Dien Bien Phu, catch another bus to go to Sin Thau town center and go to Station 31 of the army.
Special note:
Note that this is the frontier area, the security and entrance is very strict. You're expected to fill out some forms for registration and show your ID when asked.
The best time to trek is from September to March, especially the spring months as the weather is more predictable with gorgeous scenes of blooming flowers.
7. Pu Luong Nature Reserve (Thanh Hoa)
With space up to nearly 18000 ha, Pu Luong is the biggest nature reserve of the North and it brings you to the most stunning natural scenes of mountains, forests, terrace fields, streams and waterfalls. But what's more interesting is you will walk through several villages of minor ethnic communities, stay peacefully within epic nature. Pu Luong truly is a picturesque trekking route. Pu Luong top is a wonderful place to give you a view of the whole downward valley and surrounding areas.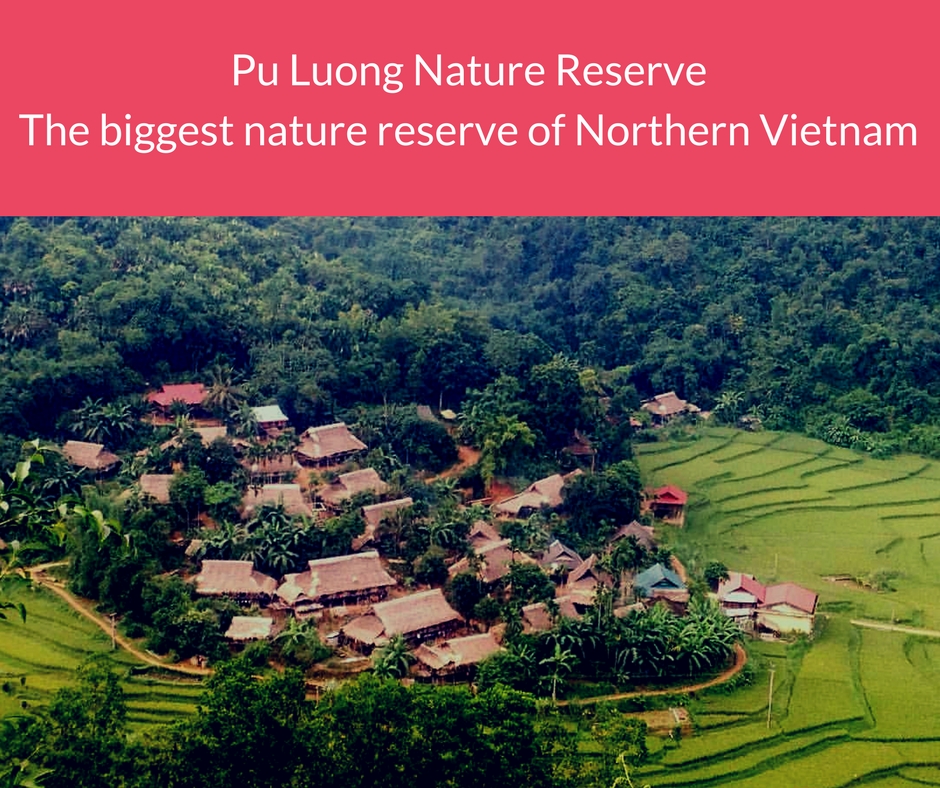 How to get there? From Hanoi, take a bus to Thanh Hoa city. Just go to the My Dinh or Luong Yen bus station and ask for the schedule. From Thanh Hoa, go upward following the North direction or where Ho Chi Minh pathway leads you to. You shall reach the 15C road of Cang Nang town, go further 10km to the foot of Pu mountain.
Special note:
The best time to visit Pu Luong is from June to October, during the harvesting season where you can observe vast yellowish rice fields. The weather is also cool and foggy all year around.
As Pu Luong is a huge and well organized national forest, there are restaurants and accommodation services inside the area. So you don't have to worry much if you plan to stay here overnight.
8. Nam Cat Tien (Dong Nai, Lam Dong, Binh Thuan)
With curvy pathways and a great ecosystem, Nam Cat Tien national park is one of the most ideal trekking places in the South of Vietnam. The trail is about 15km long and quite flat. There are plenty of hundred years old trees, which have bodies as big as 20 adult's arm's length combined. Besides primitive forests, which is the most popular topography you can find in the trekking places, you may have chances to encounter rare and precious animals such as rhino, crocodile, peacock or flamingo. There are still more surprises for your exploration as you excuse further into the forest, but a few of the things listed above are legit enough for any trekkers to head to Nam Cat Tien without a second thought.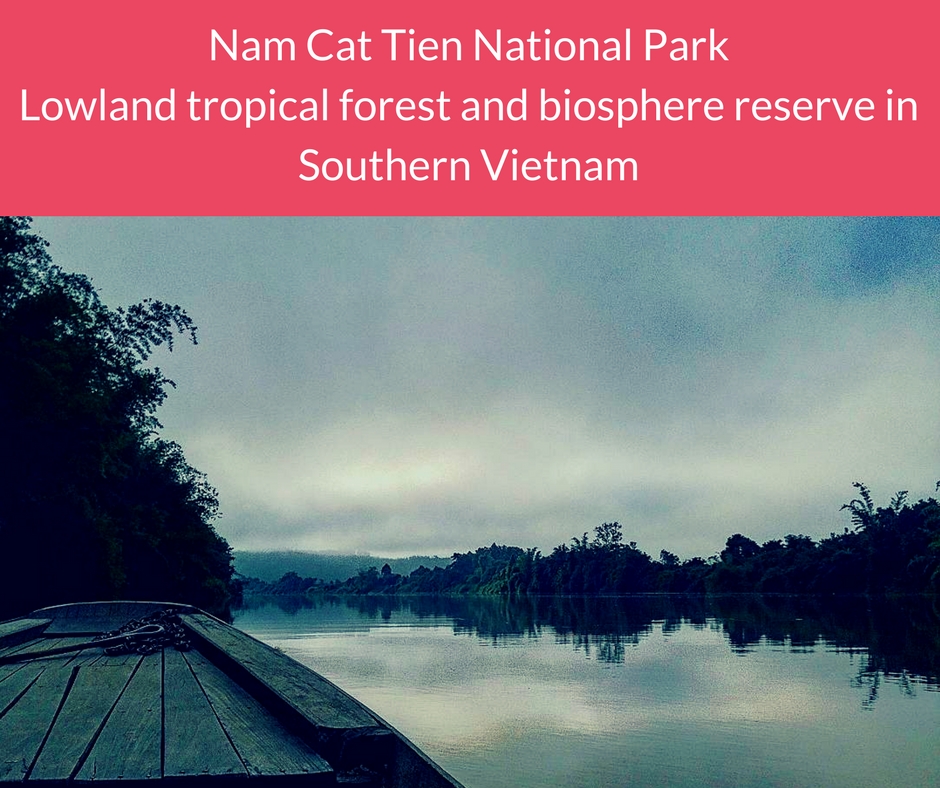 How to get there? There're several bus options in order to reach Nam Cat Tien. Kim is one of a few bus companies who make the route that brings you straight to Nam Cat Tien from Ho Chi Minh city. To book a ticket, head to Mien Dong station or via www.benxemiendong.com.vn.
Special note:
The best time to visit Nam Cat Tien is from December to May, during the dry season so the weather doesn't interfere much with your journey.
Besides walking, you can opt for bike or jeep car service to wander around.
Entrance fees are required: around 400,000vnd/pax
9. Bach Ma National Park (Hue)
Bach Ma national park sits 1,450m higher than sea level and was discovered by French architect M.Girard in 1932. Later on, the French built this area into a luxurious retreat consisting of 139 villas, swimming pools, hotels, etc… Inside the vast primitive forest area is a diversified ecosystem with over 2000 species of plants, more than 1500 species of animals, in which 93 species of animals are listed in the Red Book.
Discover Bach Ma National Park
Click for more details!
The trekking route to Hai Vong mount, the highest place, is 16km long and should be finished in around 4 to 5 hours. From here, you can enjoy the view of the entire Bach Ma range, Truoi lake and Truc Lam temple. The most attractive location to visitors is Ngu Ho, a giant waterfall with crystal clear streams, where you can jump down for a quick bath. Fancy a tougher challenge? You should conquer Do Quyen waterfall with the height of 300m, the highest one in Southeast Asia. Just climb 689 stairs, then you're at the top of the waterfall.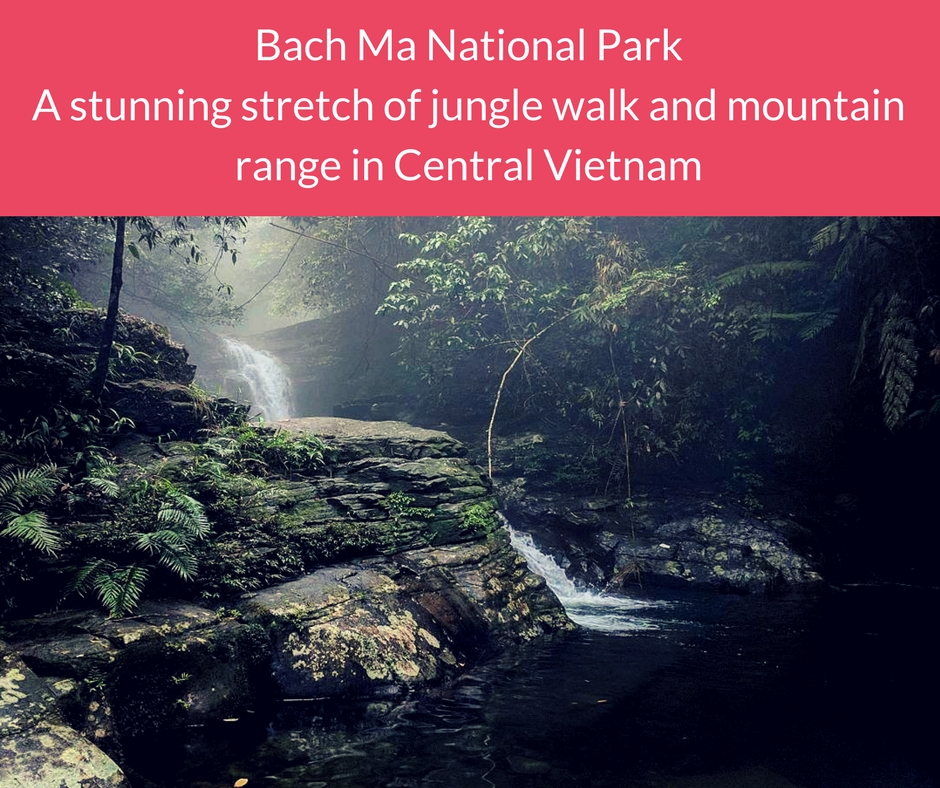 How to get there? You can approach Bach Ma national park from either Da Nang or Hue, bypass Hai Van tunnel by bus or motorbike.
Bus: Frequent buses depart from Dong Ba (Hue) or Da Nang central bus station every day.
Bike: you can hire a motorbike to get to Bach Ma by yourself with a fee of around 150,000/day.
Special note:
The best time to trek is from May to September, the most predictable and comfortable duration.
Entrance fee is 400,000/pax.
You bring along your own vehicle (motorbikes, bicycles)
There are bus services for tourist groups with the price around 100,000vnd/person.
10. Ta Lien Son mountain (Lai Chau)
With the height of almost 3000m, Ta Lien Son is in the top 10 highest mountains in Vietnam. People also call it the "enchanted forest" as it looks like a scene from a fairy tale with the varied plant system. Furthermore, the trek is not too tough and is attainable for intermediate trekkers. The duration for the whole trekking route is 3 days 2 nights. During the first day, you may reach the height of 1900m. Before sunset, you should stay inside a cave or find a flat surface for camping. In the second day, aim to reach the highest point before 2pm so you can come back to the previous nights resting place before nightfall. On the top of Ta Lien Son mountain, you will be surrounded by the clouds and feel like you're almost touching the sky. In the last day, walk back to the foot of the mountain.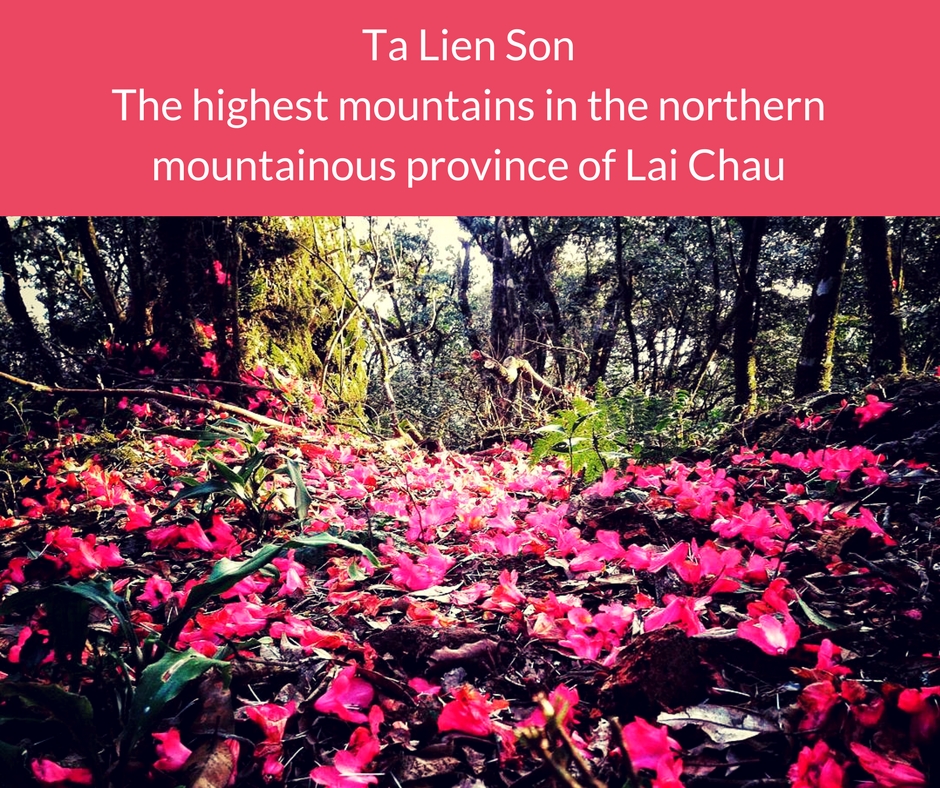 How to get there? From Hanoi, you can take a bus or train to Lai Chau city and ask the bus to drop you at Ta Leng town. Another option is taking a train or bus from Hanoi to Sapa. From here, you will continue to go to Ta Leng, as you must go through lots of mountainous topography, taking a bus is the safest option. The bus will drop you at Ta Leng town, grab a xe om to send you to the forest edge.
Special note:
The best time to trek is between October and November, when the whole maple forest changes its color from green to yellowish-red or February to March, a time of flowers in bloom.
Porter services are available at Ta Lien Son mountain.
Some tips before you trek:
Always double-check the weather before selecting a trekking date. Avoid raining days as it will cause you a lot of difficulties.
Due to topographic characteristics, the weather of trekking places is cool and comfortable, even in the summer. Wear neat and comfortable clothes and footwear, bring along a jacket to keep you warm at night.
Bring enough water and food for the whole trip. You should not forgo sunscreen, anti-insect cream or a first-aid kit too.
Rely on porters if you venture on a challenging route. They can help you with carrying stuff, preparing meals, directing and teaching you interesting survival skills.