The Most Fascinating Museums in Hue
Forget about L'Ouvre, the Smithsonian Institution or even the British Museum! Instead, set your eyes on the fantastic museums of Hue, the old capital of Vietnam. Awash in history and traditions, the Imperial City of Hue has a lot to offer visitors who are interested in fun and insightful experiences. Hue museums may be dwarfed by their Western counterparts in terms of size but when it comes to cultural richness, they are more than a match. You can find out how by reading the below list of five best museums you should not miss in Hue.
1. Thua Thien Hue History Museum – War and peace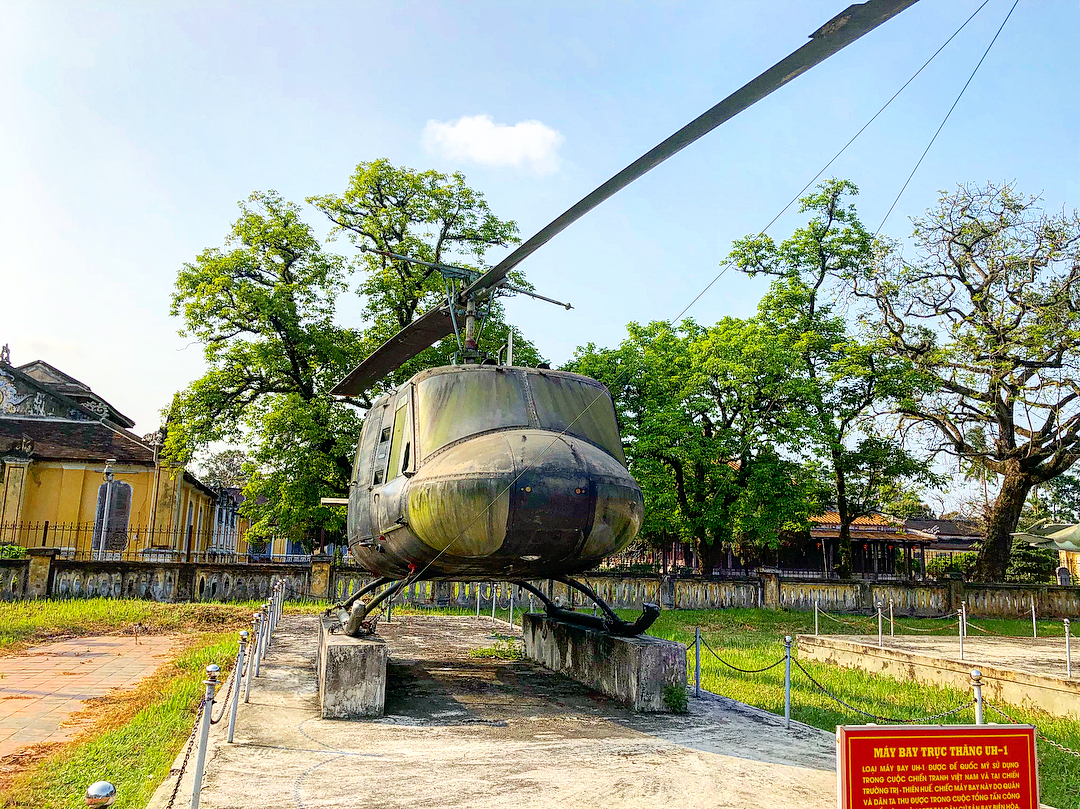 Address: No.1, 23/9 Street, Hue City
Opening hours: 7:30AM – 11:00AM / 1:30PM – 5:00PM
Price: 30,000 VND (~1.5 USD) per visitor
Are you tired of learning history through books with endless texts and tiny pictures? Do you crave learning it through epic and emotional stories told by real objects and items from ages ago? If you are in Hue, then come to Thua Thien Hue History Museum where you can gain access to a vast collection that covers the more-than-2000-year history of Hue and the civilizations that preceded it. The museum is open everyday except for Mondays.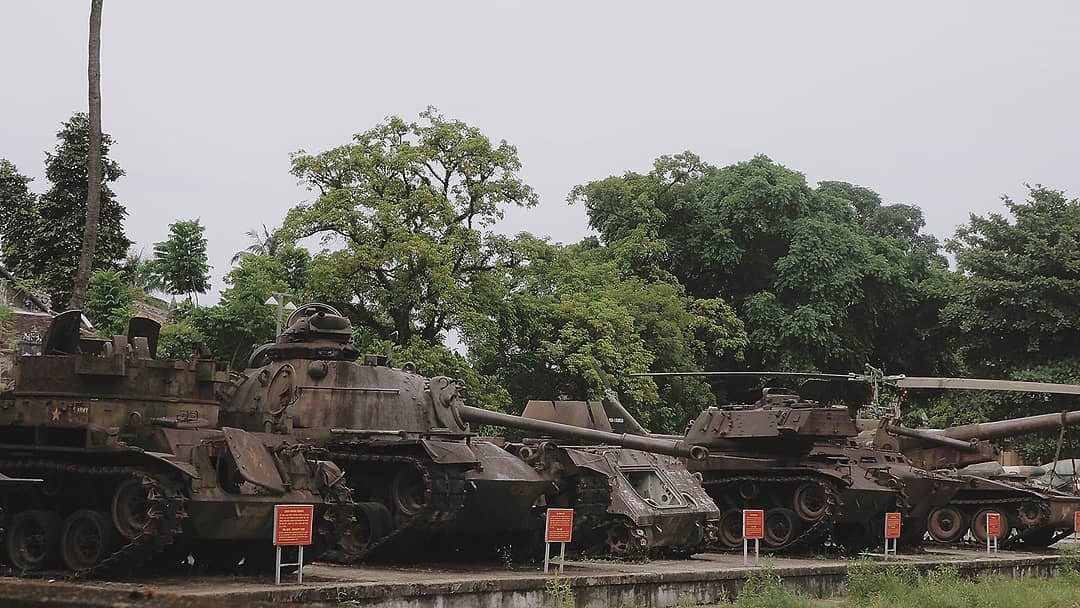 The main building of the museum is devoted to the ancient civilizations of Dong Son and Sa Huynh. Some of the most significant artefacts are ancient bronze drums, the most well-known remnants of Dong Son and its neighboring cultures. Other important items include coins, ceramics, jewelry and wood block prints crafted by ancient Champa artisans.
The museum also pays a great deal of attention to the wars that shaped the modern Hue. The toll that the Indochina War and Vietnam War took on the city can be seen from the museum spacious yard where numerous tanks and helicopters are put on display. The museum houses many exhibitions detailing how the wars progressed and destroyed everything in its path, including Hue. The 1968 Tet Offensive saw some of the fiercest and bloodiest battles taking place in the old capital, leaving scars and unspeakable horrors all over the city. You can learn more about the events at the Tet Offensive section of the museum.
2. Hue Royal Museum of Antiquities - Shadows of a royal past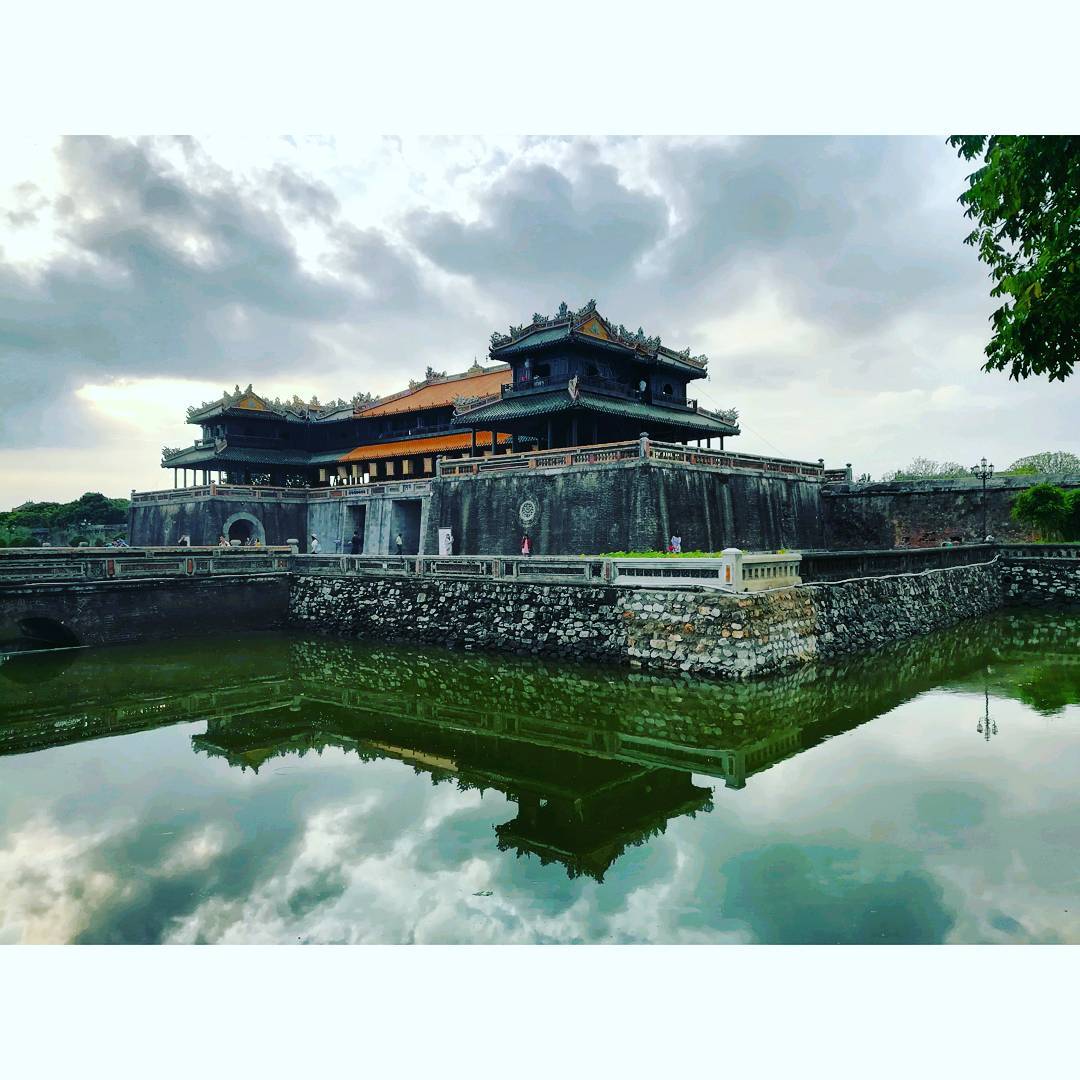 Address: No.3 Le Truc Street, Hue City
Opening hours: 6:30AM – 5:30PM
Price: free of charge
Being the oldest museum in Vietnam, Hue Royal Museum of Antiquities offers visitors precious insights into the imperial legacy of the Nguyen dynasty. Situated near the Imperial City, Hue royal Museum of Antiquities is open from Tuesday to Sunday.
The allure of the museum lies in the fantastic collection of royal antiques which were skillfully crafted from gold, silver and precious stones. The best exhibits include royal sabers, elaborately made crowns and even jade seals which were symbolistic of the emperor's power. The nearby exhibits of lavish royal costumes are also worth a visit if you are curious about how Nguyen Kings were dressed. Fancy a glimpse into the daily life of the royal family? Then you should take a look at the collection of royal furniture, including ornate beds, luxurious couches or even the imperial thrones.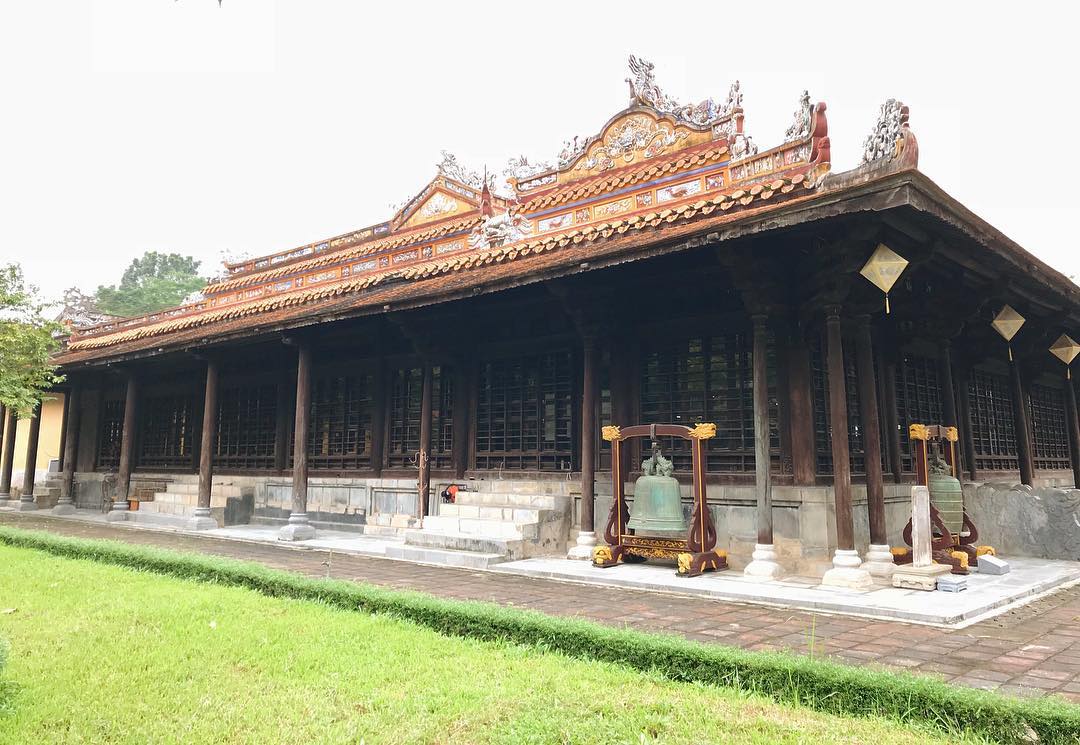 The museum itself is an interesting artifact, having experienced a very turbulent history. It began as a palace nearly two centuries ago, only to be turned into a museum as the French colonial rule cemented. By 1945, it housed more than 10,000 artifacts which was quite a record at that time.
However, the wars that ravaged Vietnam led to the museum's irreparable loss of objets d'art. Still, Hue Royal Museum of Antiquities continues to be a cultural treasure trove with more than 8,000 valuable artifacts in good condition.
3. Ho Chi Minh Museum in Hue – A star was born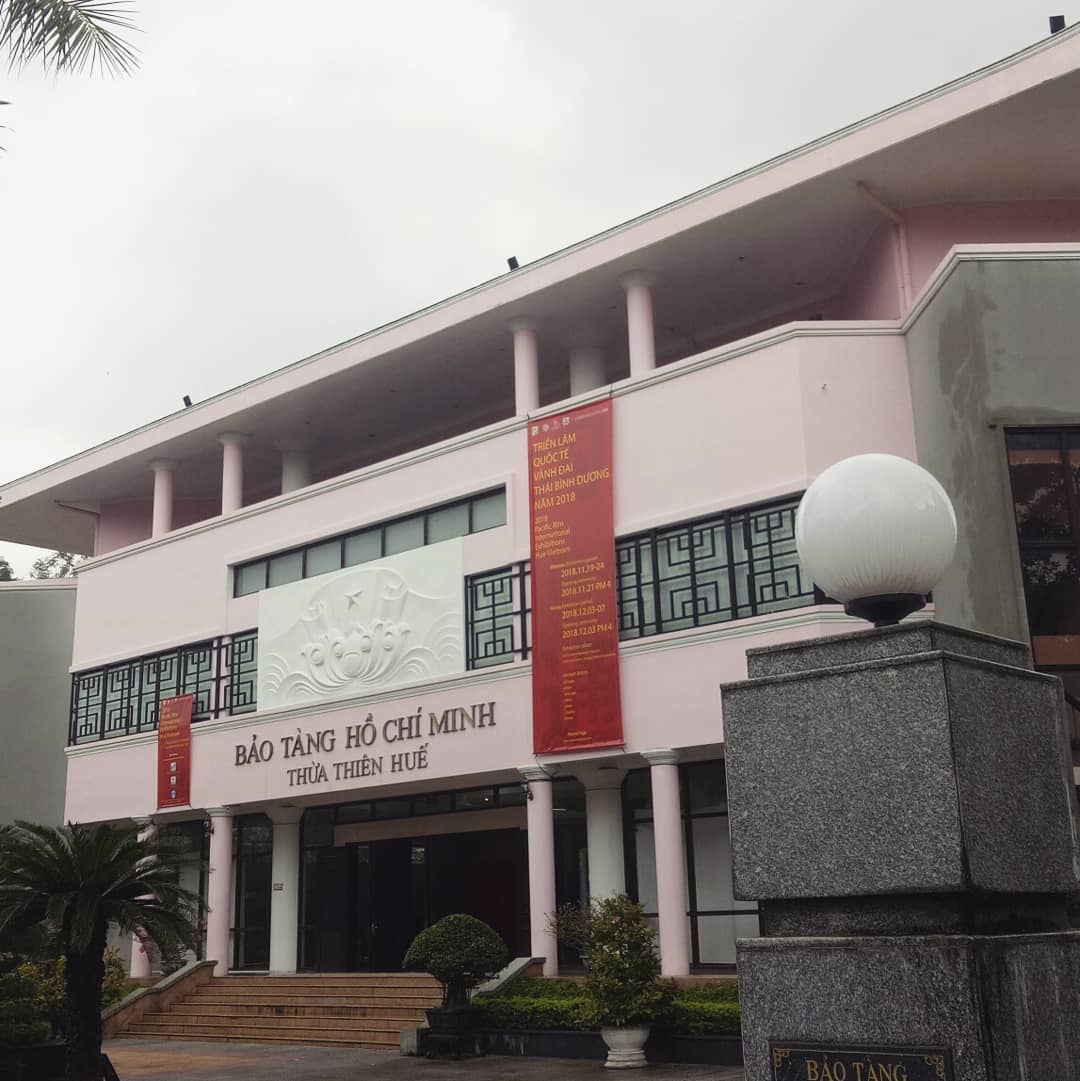 Address: No. 7 Le Loi Street, Hue City
Opening hours: 7:30AM –  11:30AM
Price: free of charge
The "Founding Father" of Vietnam has long inspired numerous museums throughout Vietnam, but the one dedicated to him in Hue is quite original. While most Hue museums center around classic styles or themes, Ho Chi Minh Museum shows a clear departure from the common norm. It consists of a single chic building that brings to life the photographs and artifacts relating to President Ho Chi Minh with the help of modern technology.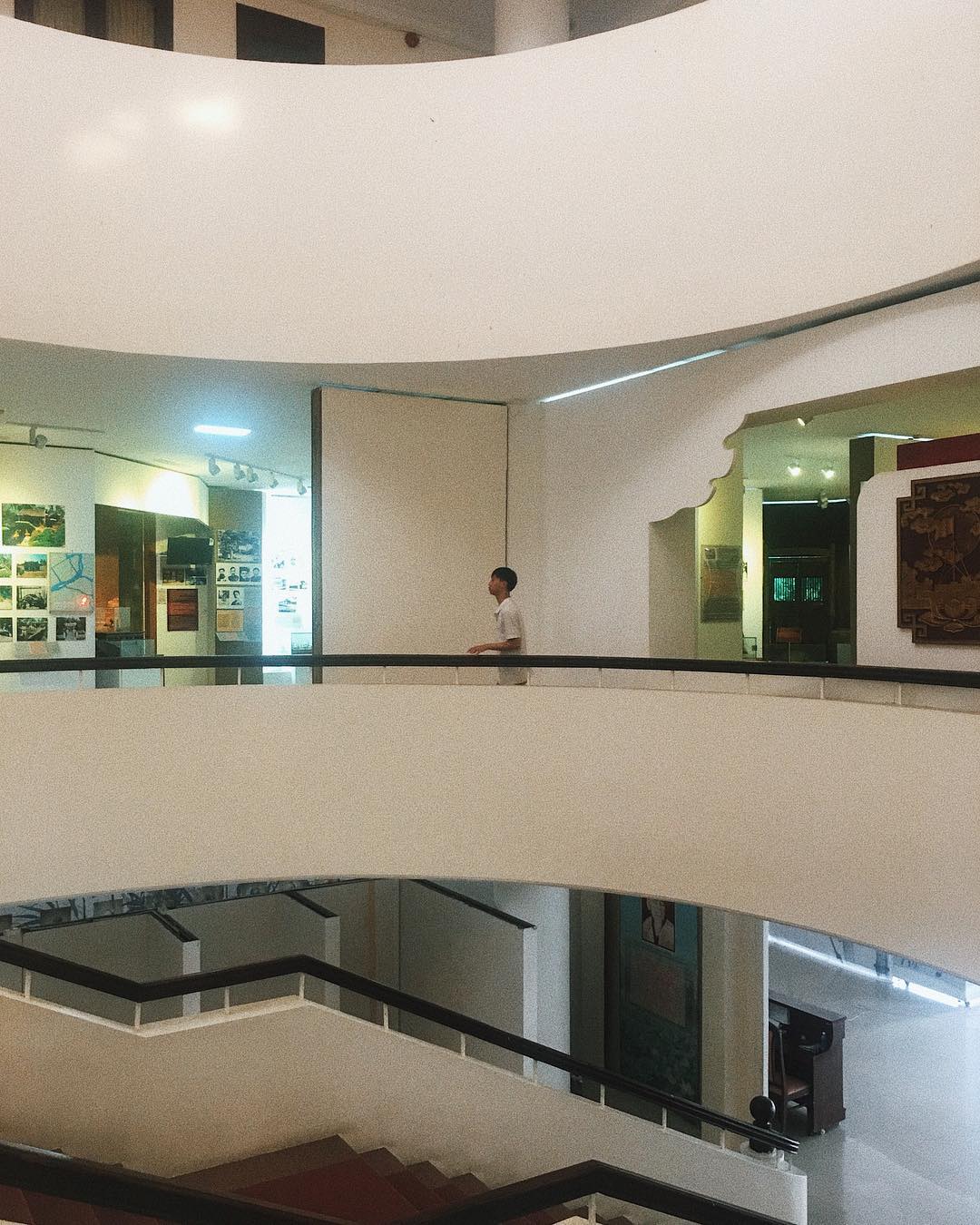 Ho Chi Minh, who went by numerous names during his eventful life, had been living and gone to school in Hue for many years. That period had a transformative influence on the young boy who would liberate his country from colonial rule. But what could possibly motivate him to embark on such an unpredictable and perilous journey? You will gain the answer after interacting with the photos and items on display at the museum. Also, you can learn about how he and his followers managed to lead Vietnam to vanquish French and American forces in the wars that followed its founding. The museum is daily open but closed on Mondays.
4. Museum of Nguyen Trade Ceramics: A decorated history on display/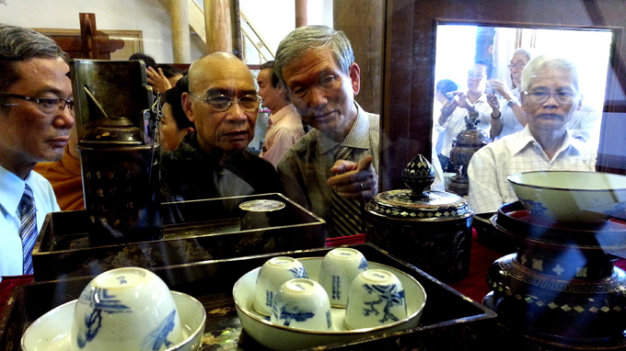 Address: No. 114 Mai Thuc Loan Street, Hue City
Opening hours : 9:00AM - 5:00PM
Price: 30,000 VND (~1.5 USD) per visitor
The Museum of Nguyen Trade Ceramics is another break from Vietnam's traditional museums as it is the first private museum to be opened in Hue. It is in fact a private old mansion which is an attraction in its own right. The man behind the museum, Mr. Tran Dinh Son, is the descendant of a respected Nguyen Dynasty mandarin.
As suggested by the name, the museum boasts an extraordinary collection of Vietnamese ceramics, most of which were crafted by Vietnamese artisans. Visitors to the museum will be left speechless by how splendid and elaborate the tea pots, utensils, wine jars, etc. on display are.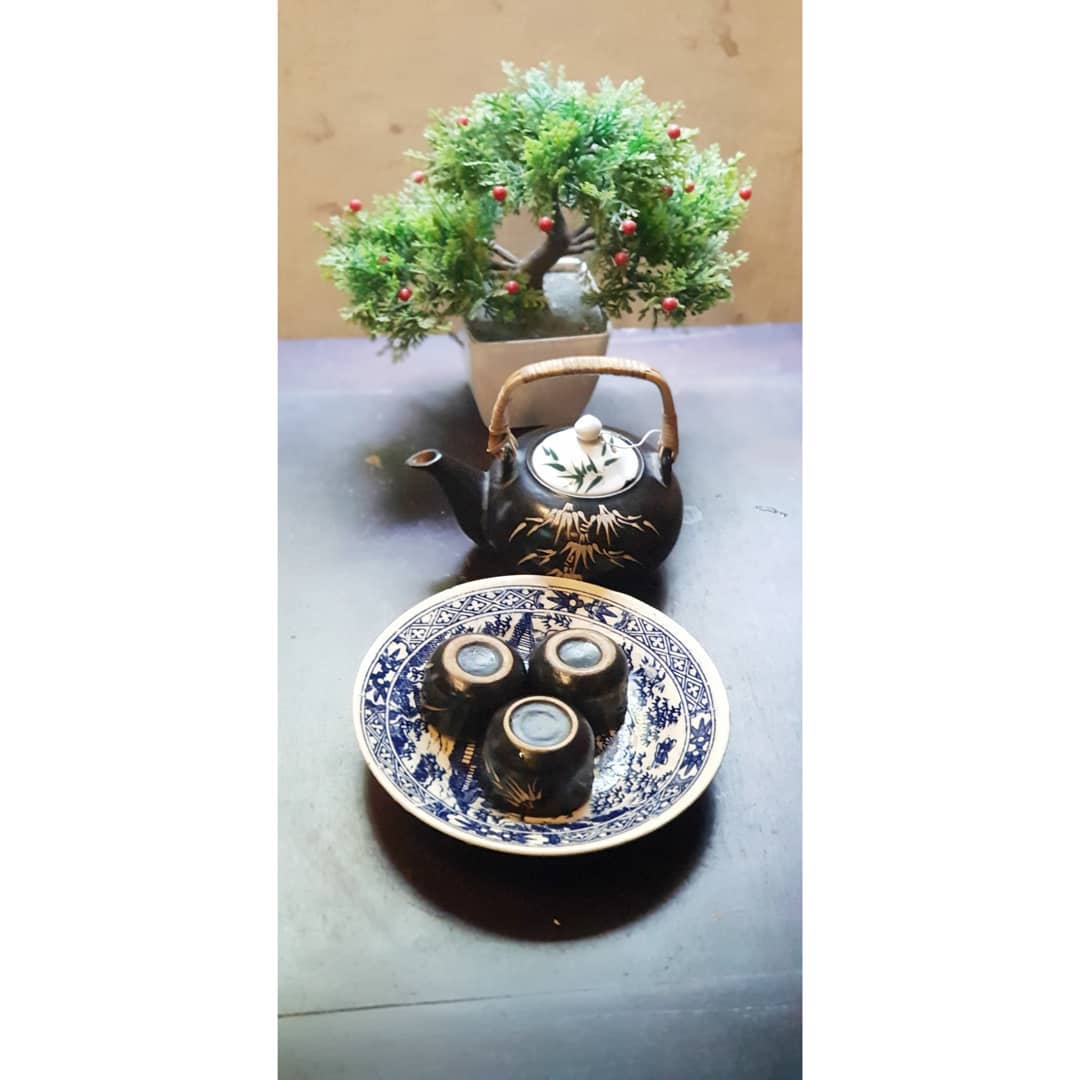 The best part is the exhibits of the lavish porcelain works that were used by the royal family. Some of them were commissioned in China or Japan, countries noted for their ceramics, specifically for imperial use. The rest, however, was skillfully made by Vietnamese craftsmen who incorporated various precious materials into the designs  such as  gold, gemstones and ivory. For a more comprehensive look,  you can go to see the exhibits of Vietnamese pottery which unfolds the ten centuries of ceramic trading history. The museum is closed on Mondays.
5. Chin Ham Prison: Vietnamese horror story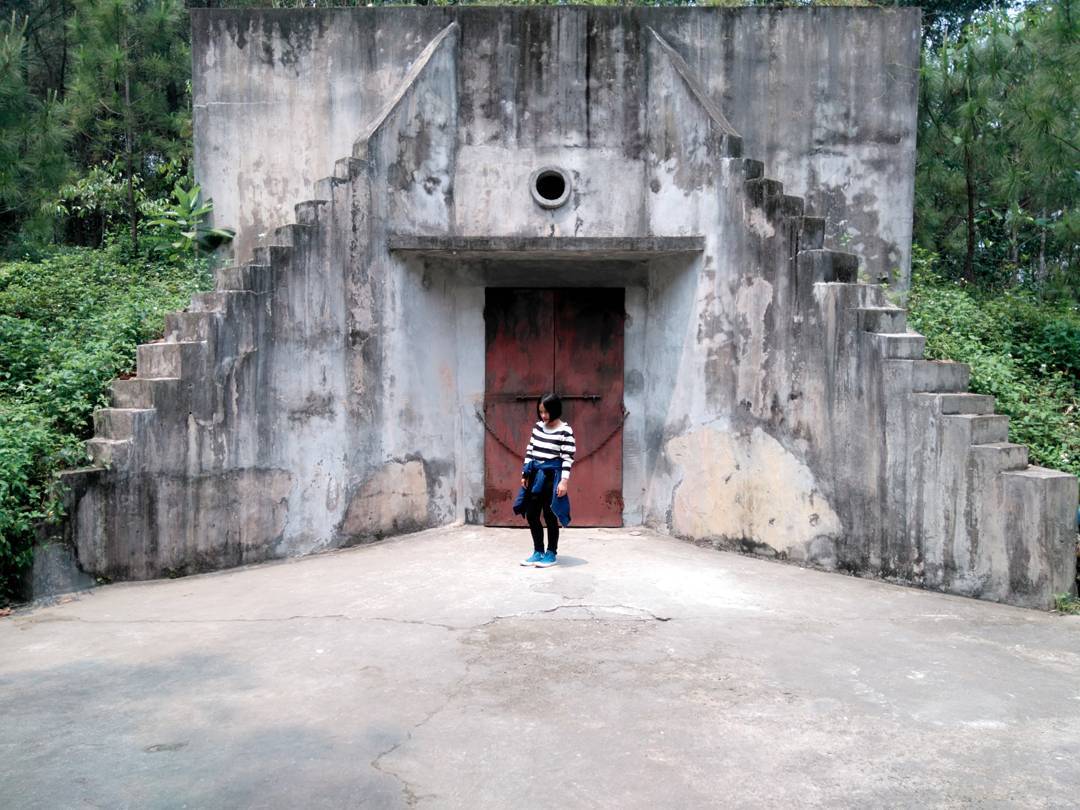 Address: No. 112D Thien Thai Street, Hue City
Opening hours: 07:30 a.m –  11:30 a.m
Price: free of charge
Learning about history and having a good scare is a very unlikely match, but that is exactly what you will get at Chin Ham Prison which is now turned into a museum and a historic site. It is open to visitors six days a week, closed on Mondays.
The prison is now on Thien Thai street, a name meaning "heaven" in Vietnamese. Ironically, the place was a veritable hell for the inmates during the time it served as an inescapable prison. As the cruel President Ngo Dinh Diem of the Republic of Vietnam came to power, his even more ruthless brother Ngo Dinh Can used Chin Ham Prison to lock up many people the regime deemed as its most dangerous enemies. Go visit the damp, dark bunkers and you will learn how the prisoners went through systematic torture, unimaginably cruel treatment and other horrors.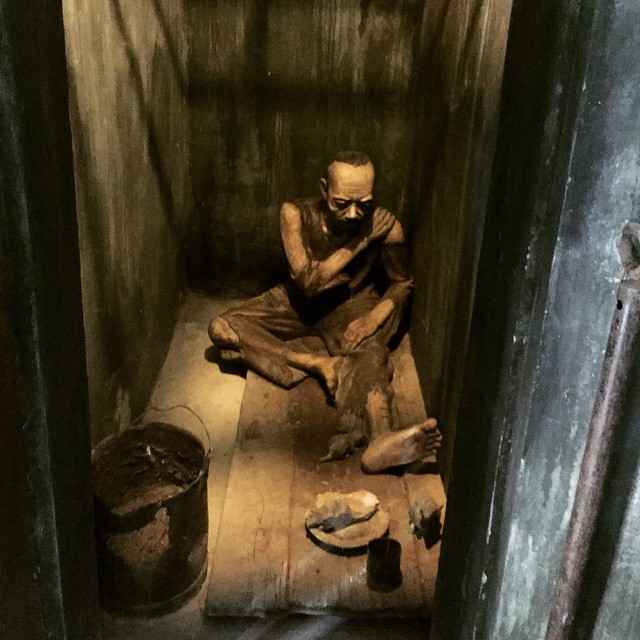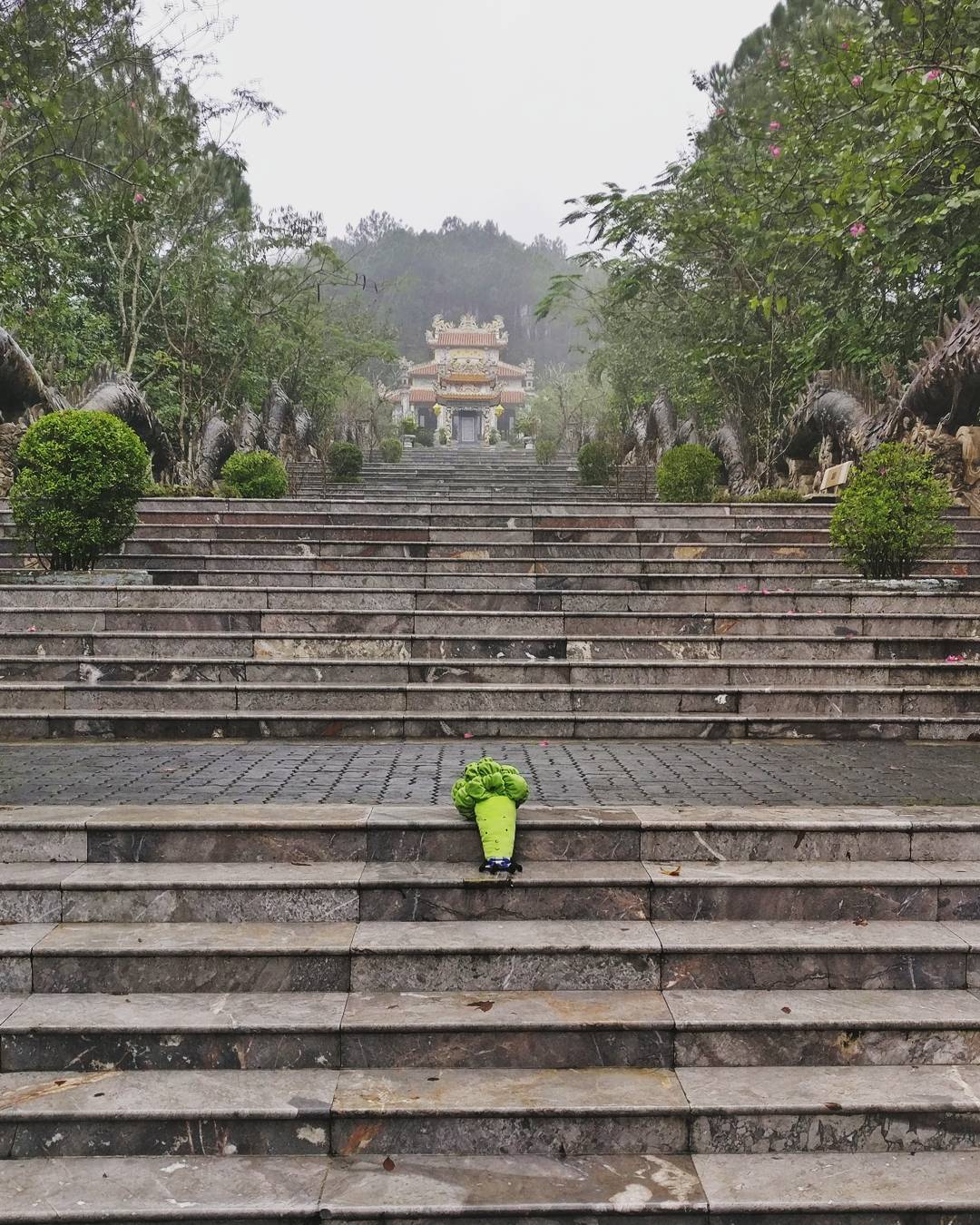 Another highlight is the memorial to all the victims who perished at the nightmarish prison. There you can pay your tribute to the hapless souls and reflect on the terrors that Hue endured.