Singapore Zoo: How to get there and guides on what to do for first-timers
Being recognized as one of the most famous zoos in the world, Singapore Zoo always appears in the must-see list for first-time visitors to Singapore. Although Singapore Zoo is outside the city center, thanks to its modern infrastructure, visitors can easily reach and spend a day there. In this article, we're going to introduce you to the most amazing things to do and how to get to the Singapore Zoo.
Why choosing Singapore Zoo?
Singapore is well-known for being a family-friendly destination, especially for the kids to get closer to nature. Among many fascinating destinations, Singapore Zoo has a strong international reputation for its "open concept", dedicated facilities and of course, the quality of the animal's lives. It's a 26-hectare outdoor home for a vast collection of more than 300 species, 34% of which are endangered but are being supported to breed.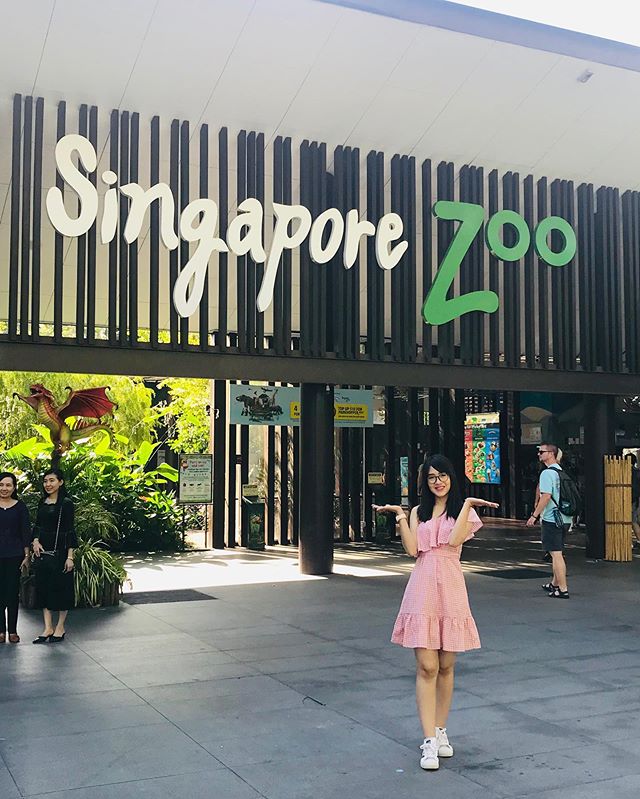 How to get to Singapore Zoo?
Location: 80 Mandai Lake Road, Singapore, 729826
Opening time: 8.30am - 6.00pm (Last entry at 5.30pm)
Tickets price:
Admission ticket: SGD$37/adult, SGD$25/child
Tram ticket: SGD $5/adult, SGD $3/child
Alternatively, when purchasing an Entrance ticket to Singapore Zoo via Inspitrip, you can also get discounted tickets which include admission ticket AND unlimited tram ride.
APPLY CODE 'GO10' TO GET 10% OFF FOR ALL EXPERIENCES FROM TODAY!
By public transport
How to get to Singapore Zoo by public transport is the concern of most first-time visitors. You can use both the MRT subway and bus to get to Singapore Zoo. Depend on your starting point, first take the MRT to one of the stations suggested below and change to bus:
Stop at Khatib station (NS14), then change to the Mandai Khatib Shuttle Bus, which costs you only $1 SGD
Go to Choa Chu Kang station (NS4) then change to bus no.927
From the Ang Mo Kio station (NS16) then change to bus no.138
On Sundays and public holidays, you have 1 extra bus going directly to the Singapore Zoo, which is the bus no.926. To catch this bus, you need to get off the MRT at Woodlands station (NS9) or Marsiling station (NS8).
By Mandai Express
From Bedok, Sengkang, and Tampines, it is more convenient and affordable if you catch the Mandai Express which costs only $3 SGD/adult and $1SGD/child from 3 - 12 years old.
By bus services
From Safari Gate: there is a hopper bus which takes you to the Singapore Zoo. You can either buy a one-way or two-way ticket from Safari Gate's Suntec City. Prices range between $7-12 SGD.
From hotels in the city center: You can buy Sigapore Attraction Express ticket which provides direct buses between most hotels in the city not only to Singapore Zoo but also to Jurong Bird Park and River Safari. Prices range between $6 SGD/adult (one-way ticket) to $21 SGD/adult (multiple destinations in 48 hours).
From other wildlife parks (Jurong Bird Park/Sentosa): you can get a ticket called StarIsland Travel which cost only $6 SGD/adult.
By self-drive or taxi
Depend on where you stay, you may choose between these following routes:  Via Central Expressway (CTE) or via Pan Island Expressway (PIE) from the City. Usually there is a GPS device on the rental car which you can use to navigate the way. It may take you approximately 30 minutes driving from the city, depending on the traffic. You can easily find the parking lot at the Singapore Zoo.
Top things to do at Singapore Zoo
1. Jungle breakfast with wildlife
Do you want a more interactive breakfast than the buffet in your hotel? Come to Singapore Zoo at 9:00 AM and your family can have breakfast with not just one but an entire family of orangutans. The Ah Meng Restaurant serves a buffet breakfast with a wide selection of Asian traditional foods and tropical fruits which provide you enough energy and refreshment to start your day. While having breakfast, you can see the mummy orangutan breastfeeding her baby or the orangutans showing affection to each other. Once you finish your meal, the professional photographer is always ready to take photos of you with the orangutans. That's such a memorable experience, isn't it?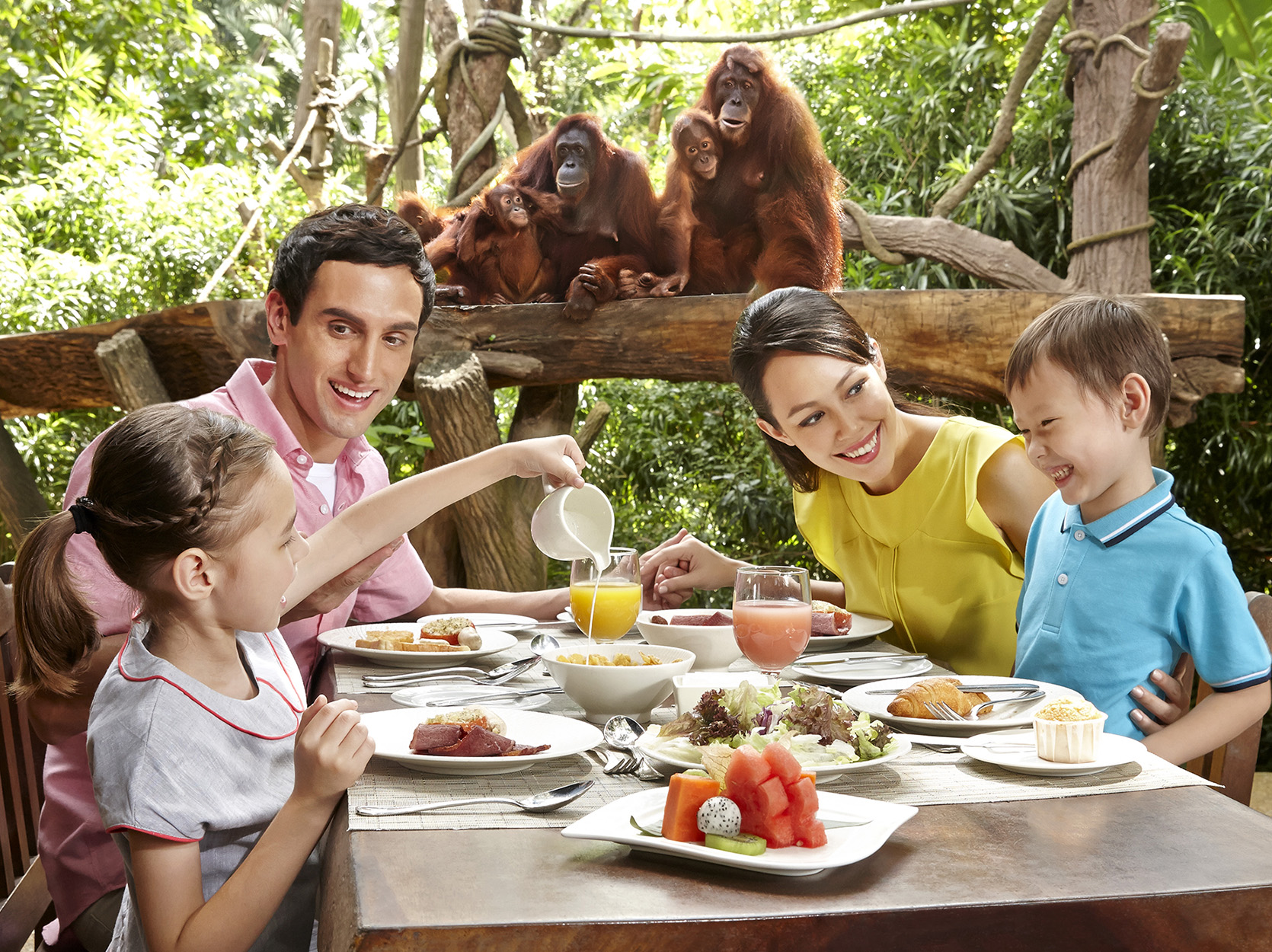 2. Enjoy the shows at Singapore Zoo
Just observing the animals is definitely not enough in Singapore Zoo. There are 4 shows where the animals perform their amazing hidden talents alongside their trainers: Splash Safari Show, Animal Friends Show, Elephant Presentation, Rainforest Fights Back Show.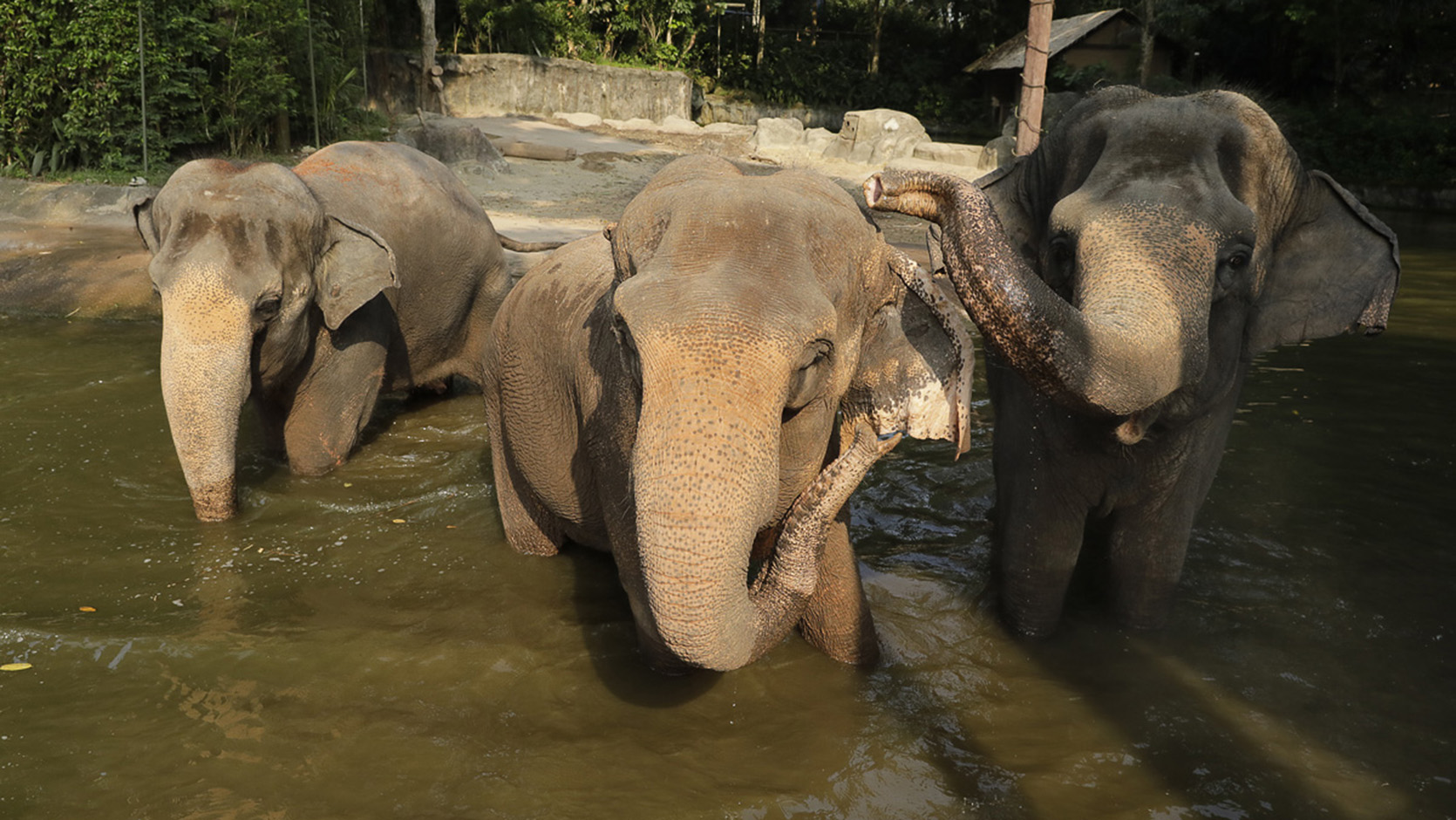 If you don't have much time, we recommend you to see the Elephant Presentation because you may be able to feed them at no cost. The elephant-keeper presenters will share with you some interesting facts and personalities of their 5 female Asian elephants.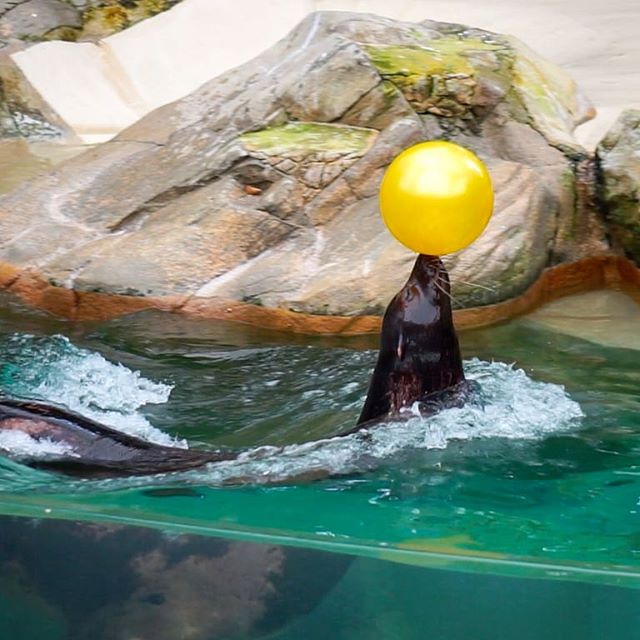 If you have kids, they probably will enjoy the Animal Friends Show or the Splash Safari Show better. These shows allow kids to interact with the animals like dogs, cats or sea lions and inspire kids to love and care for all animals.
3. Come and observe the 5 must-see animal exhibits
Frozen Tundra
After enjoying your breakfast, you may want a little bit of cold air for a refreshing day. Few walks away from Ah Meng Restaurant to the entrance direction, there is a brand new exhibition called Frozen Tundra. Put your jacket on! You're going through the ice cave to meet the animals whose habitat is extremely cold. They are the Japanese raccoon dogs named Porn and Poko, and their sibling wolverines, Boris and Ivana. They can be as cute as our doggy friends at home, but also as fearless as wolves when they scare the bigger predators.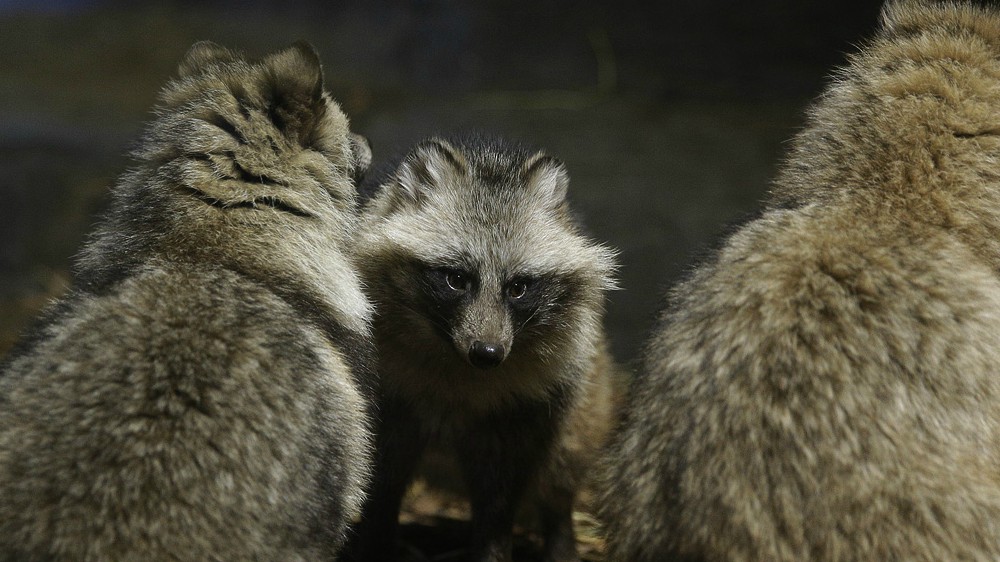 The white tigers
The white tigers are rare and special because their white fur is the result of a mutated recessive gene. Sadly, in the wild, white tigers are less efficient predators and are vulnerable to stealth. In contrast, in Singapore Zoo you can catch many happy moments of these blue-eyed "wild cats" in which they are swimming in the moat, playing with each other or simply just sunbathing.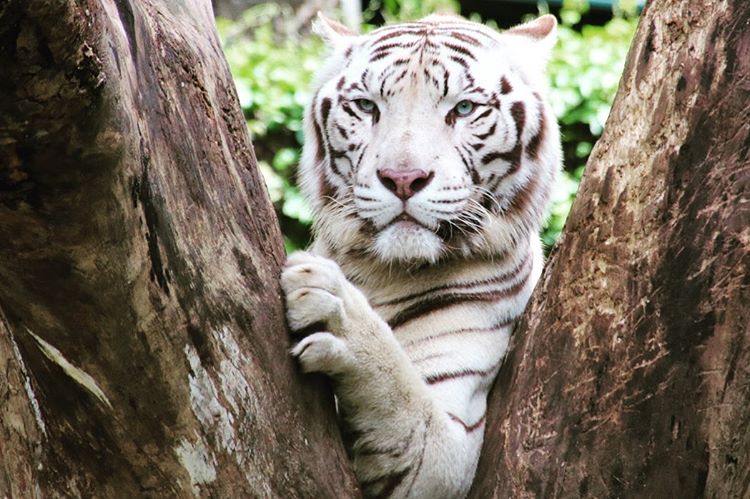 Australasia
The name Australasia reminds you of the Australian animals, doesn't it? You're partly right! In this walk-in exhibit, you can expect to see different types of kangaroos and wallabies, who came from not only Australia but also in New Guinea and the Americas. There is another species you may never meet before: Cassowary - the bird that pictures an ostrich mixed with a velociraptor. However, Singapore Zoo does not allow visitors to touch them as they are capable of inflicting serious injuries. Therefore, you can only stay close to take photos.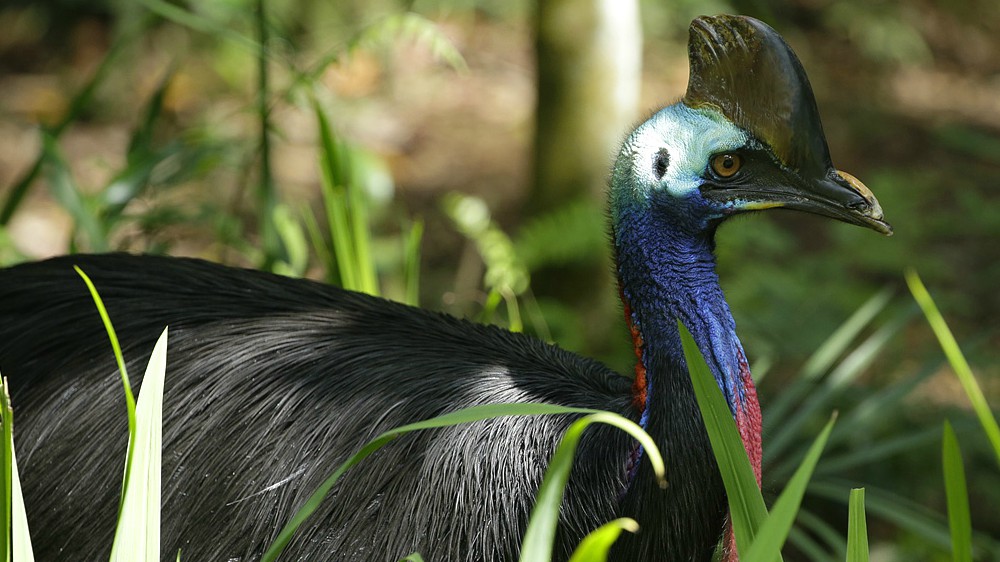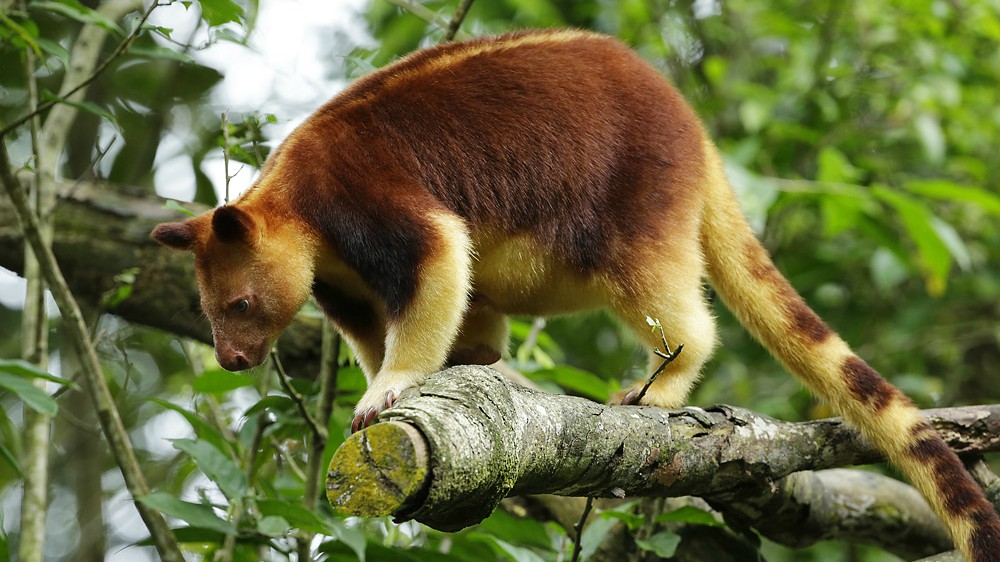 The Great Rift Valley of Ethiopia
This is an area that not many people expect to see, but it's going to bring you to another level of experience. This zone is inspired by the real Great Rift Valley and its biodiversity, including the life of local people. You will get to know the Konso culture, the ethnic minority in Ethiopia, from housing to farming activities, even the effigies of their deceased.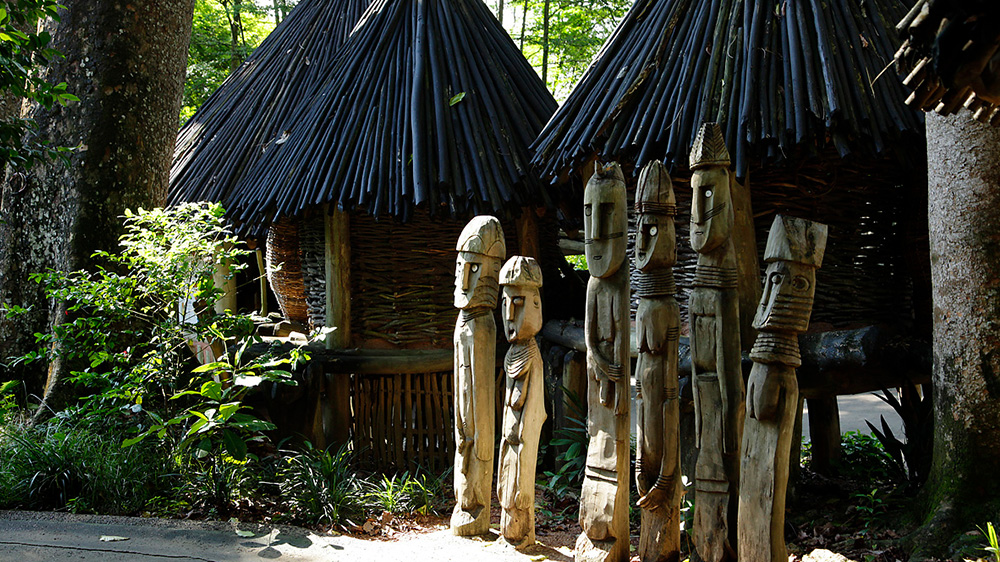 Significant animals to Ethiopia are Nubian ibexes, the Hamadryas baboons, banded mongooses, black-backed jackals, and rock hyraxes. You could be amazed when you observe the way these animals engage with each other: freely and human-like.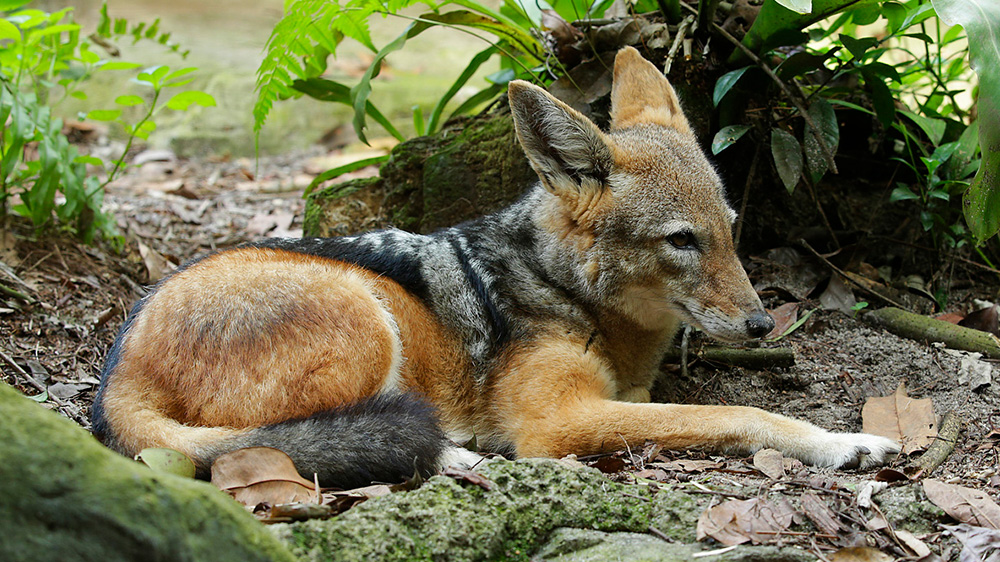 Elephants of Asia
If you are a frequent visitor to Asia, you may have seen elephants being kept in a small stable, being used to carry people or serving at the circus unhappily most of the time. Different from other countries, in Singapore Zoo, they are playful and friendly. These giant animals love chilling out with each other, spraying water on their friends or rolling down in the mud. If you come to see the Elephant presentation, there is an opportunity for you to feed them without extra cost.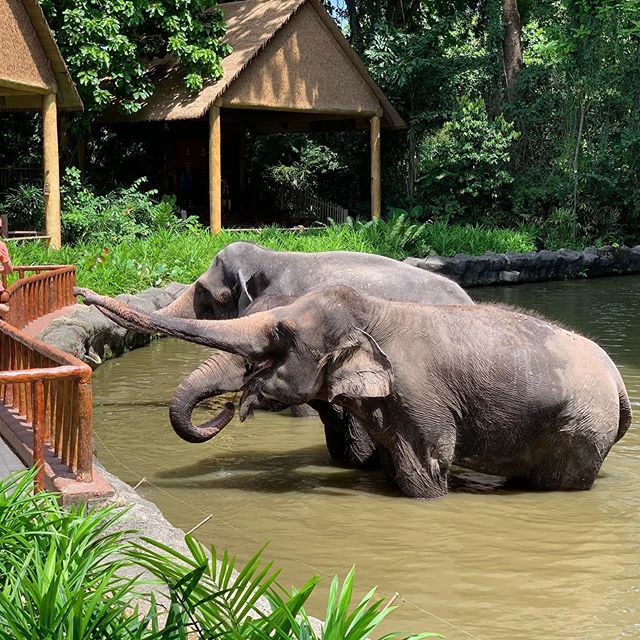 4. Hop on the tram
If time is an issue for you, getting on an audio-guided tram is a faster way for you to get around the zoo and decide which zones you would like to look closer. The tram normally attracts many small children, because it is painted with the color of an animal's fur, such as a zebra or tiger. So hopping on the tram is one of the top things to do at Singapore Zoo to the kids. A ticket with unlimited ride costs SGD $5 per adult and SGD $3 per child under 12 years old, separated from the admission ticket.
However, Inspitrip understands that your time is valuable and saving your budget is critical as tourist attractions in Singapore are often over-priced. When you purchase the admission ticket to Singapore Zoo on Inspitrip, as a bonus, you can have one free tram ticket!
Essential tips from Inspitrip
In order to save your time queuing, you can purchase Singapore Zoo entrance ticket online via Inspitrip. There are many types of tickets for different activities, and apparently, Singapore Zoo is really huge and touristy. Therefore, you should pre-plan your visit. When you arrive, just show your e-ticket at the checkpoint. Remember to pick up a map at the main entrance which will be very helpful to navigate your way throughout the park.
Wear your most comfortable pair of shoes and carry a refillable bottle of water to keep you from dehydrated.
It is best to visit the park on a sunny day. However, don't forget to apply or bring along with you sunscreen and sunglasses. You can also carry an umbrella in case it rains suddenly.
If you have many pieces of luggage, you may be asked to store your belongings in a locker or at the reception.
If you feel unwell or need help, don't hesitate to reach out to the Guest Relations Officers located throughout the park.
There are cafes and shops inside the park so you can get a coffee, ice cream or a pair of sandwich at any time.
Whether or not you are an animal lover, you still should visit Singapore Zoo because there are many other things to do there, not just watching the animals. Together with Singapore Zoo, River Safari and Night Safari, Jurong Bird Park plays an important role in wildlife reserves of not just Singapore, but the whole world. Planning to see more? Check the following suggestions we have for you: