Sapa is one of Vietnam's top tourist destinations, and is often visited during holidays and weekends. This is such an exciting to-go place for all the trekking lovers, and all the people that are into the spectacular beauty of nature in Sapa. However, it's never easy to explore this foggy town on your own, especially on your first time. Therefore, we have provided you the most detailed plan of all you need to know for the best Sapa Trekking in your life.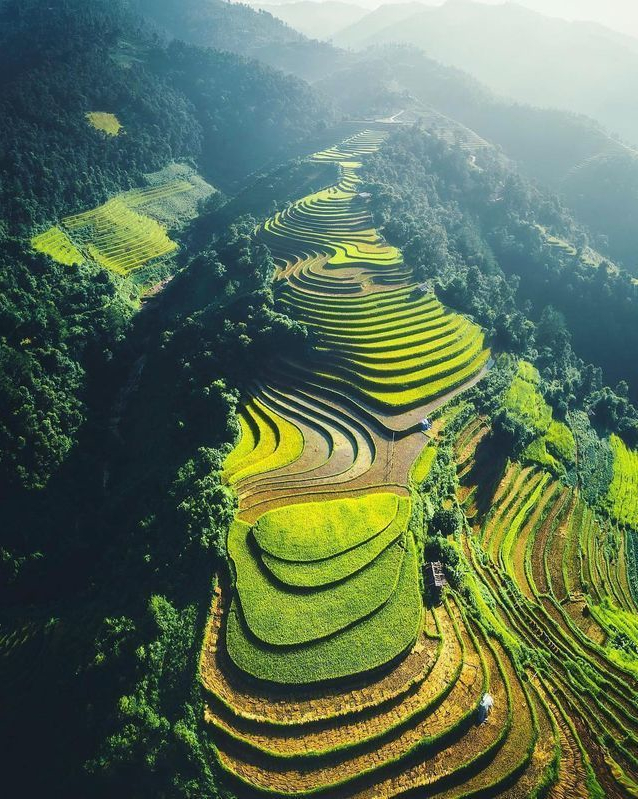 How to get to Sapa?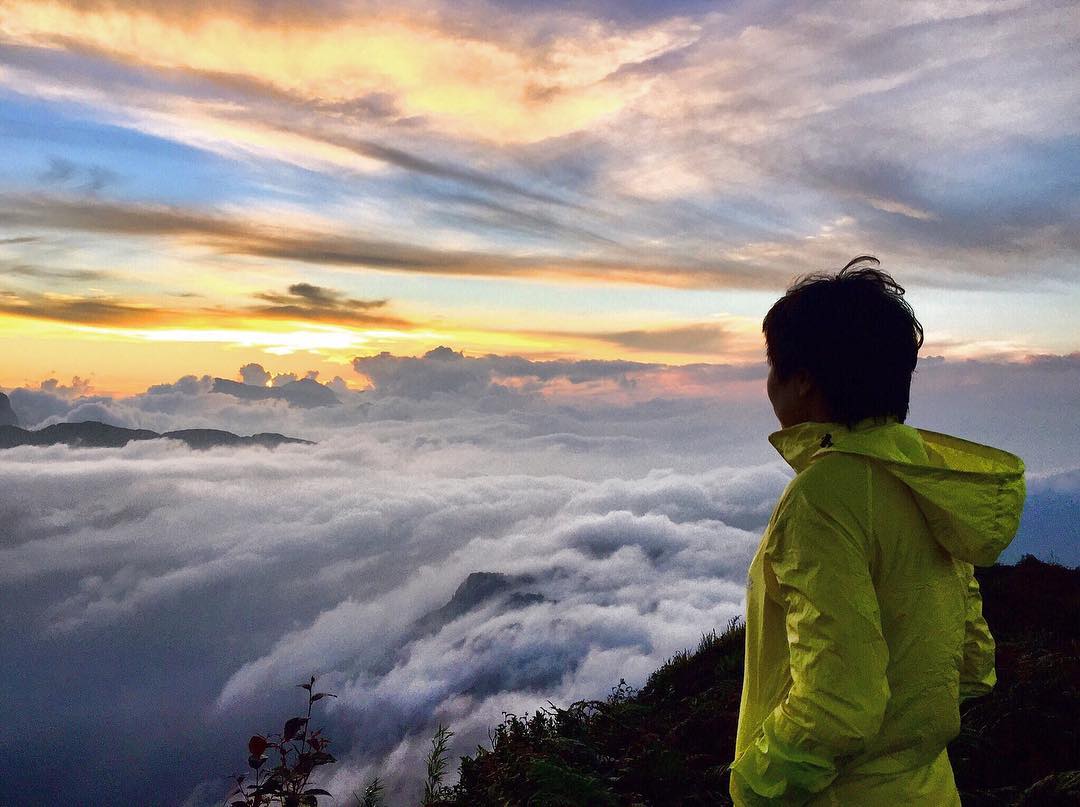 If you'd prefer going by bus, we would recommend you take a comfy sleeper bus from Hanoi to Sapa, because the highways between these two cities are very safe and convenient. All you need to do is get on the bus, get some sleep on your bed and the bus driver will drop you off at Sapa after 6-7 hours.However, a faster way for you would be taking the train from Hanoi to Lao Cai. Once you have arrived at Lao Cai Station, you need to take a bus to actually get to Sapa, because there is no railway from Lao Cai to Sapa as the mountain roads are extremely twisting. If you don't like the feeling of having carsick, take some medications then take a nap to prevent it.
What will you see in Sapa?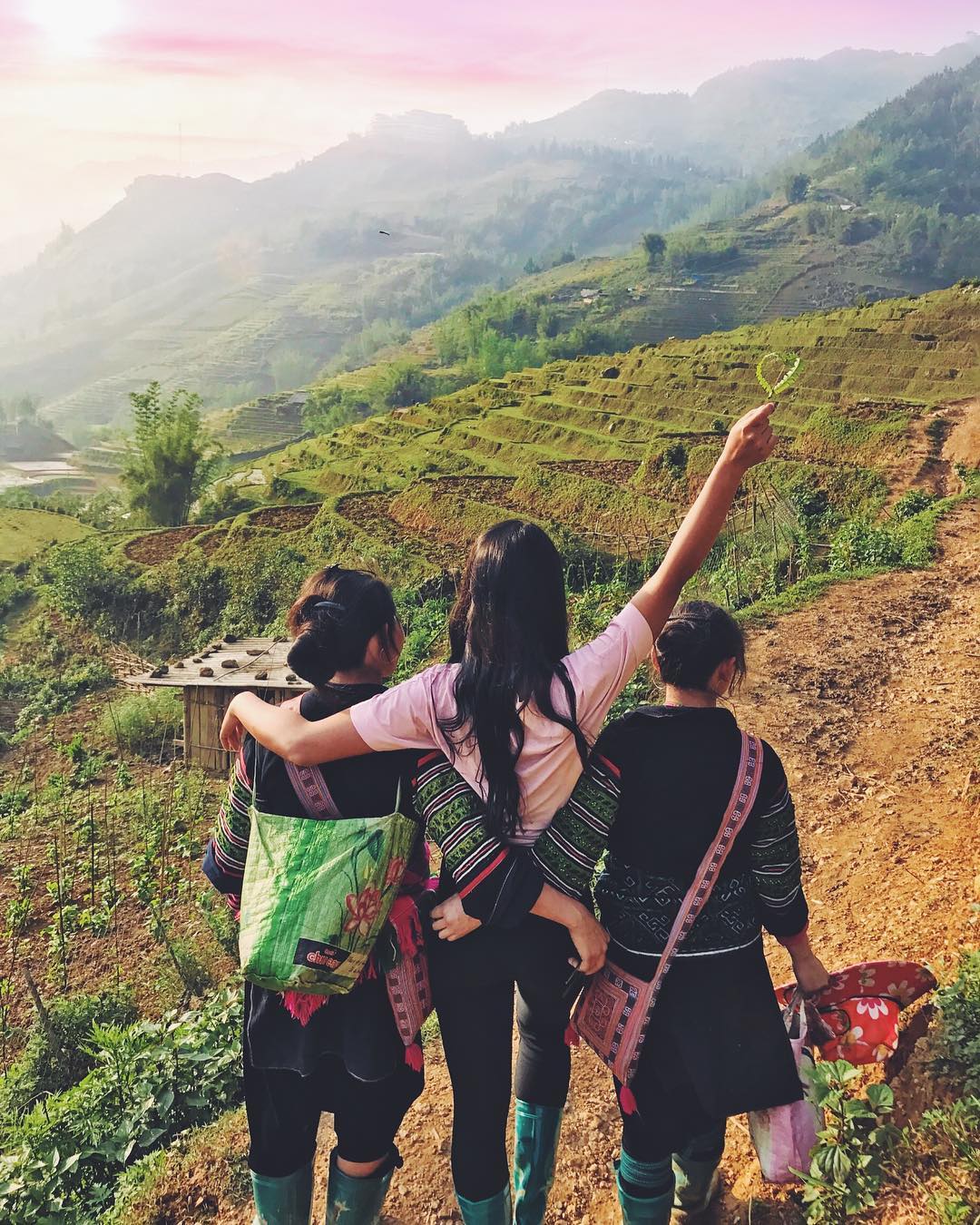 Sapa is famous for their superb green terraced fields, and this is probably one of the most beautiful places in Vietnam, and even in Asia. With this Sapa Trekking experience, you would have a chance to walk along the terraces and enjoy the nature beside the streams. During the trek, you will pass by various villages, meet the local minority groups, and get to know about their culture. You will also see clouds floating right in front of you, see the local people conduct their daily business, and see the exclusive stilt houses that are built by these people.
How difficult is Sapa trekking?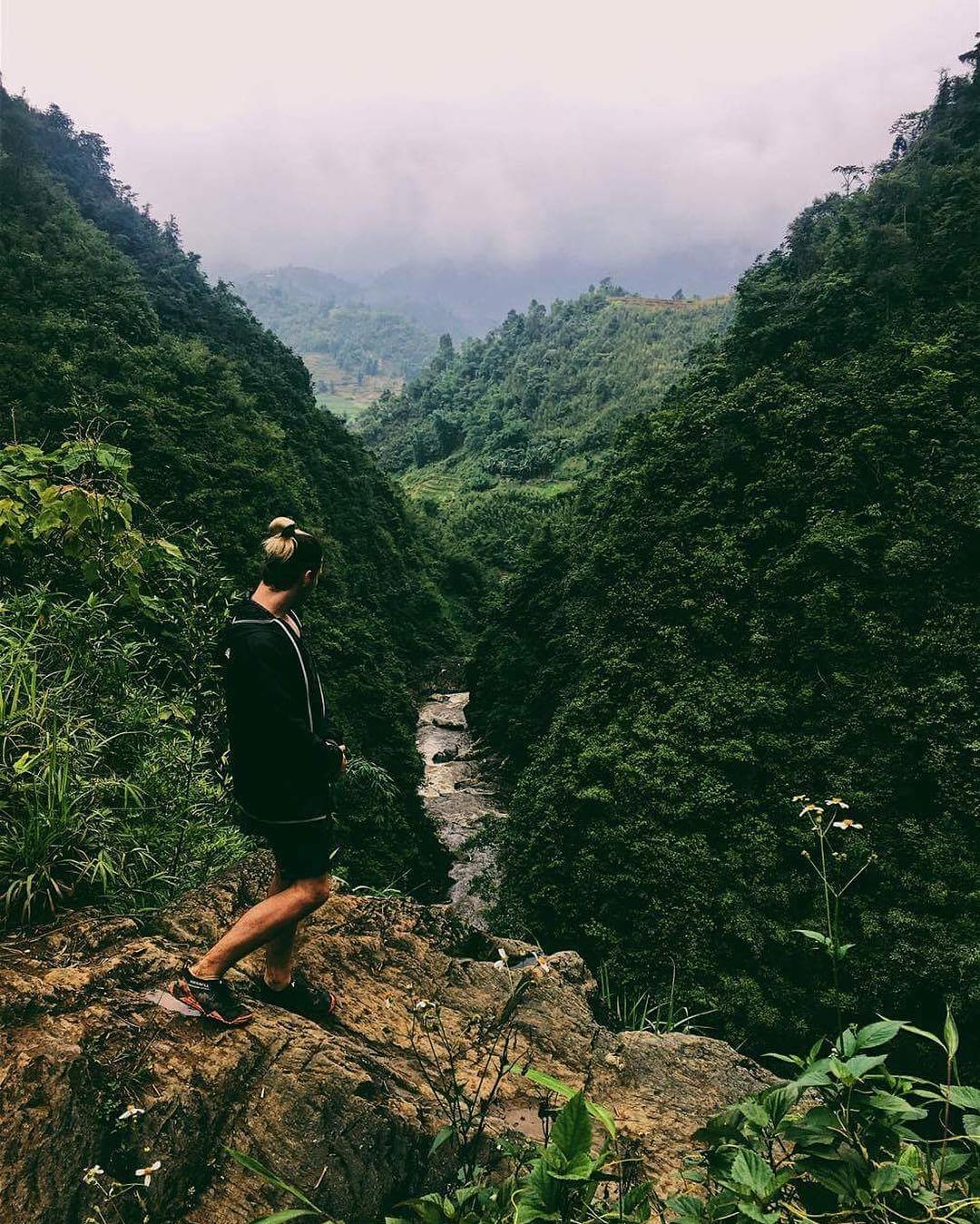 Sapa trekking requires a lot of walking up and down the hills, therefore, you need to be very prepared to avoid getting too exhausted. A regular trek is about 12-15km a day, and it often lasts about 7-8 hours. However, these difficulties aren't like when you are climbing a mountain, as the roads here are not that bad. We assure that if you're in good health condition, you can always make it through. If you are participating in a private trekking tour, tell the tour guide about your special health condition to be specifically suggested about which trekking route is suitable for you. You can also do Sapa trekking over the course of two days, depending on your possibility. If you are wondering when is the most suitable for you to go on a trekking journey, our guide for the best time to visit Sapa will do you wonders.
Do you need a tour guide?
If this is your first time, then yes, you do need a guided tour of Sapa. Tour guides know much of the information about Sapa: all the roads, shortcuts, terraces and forests. In many ways, the tour guides can take you to the hidden places that are not even on the map by trekking along the main routes beside the fields and forests. You will feel a lot more comfortable and satisfied if someone can give you inside advice on a place to stay, a restaurant to try or a personal tip to explore Sapa in a better way.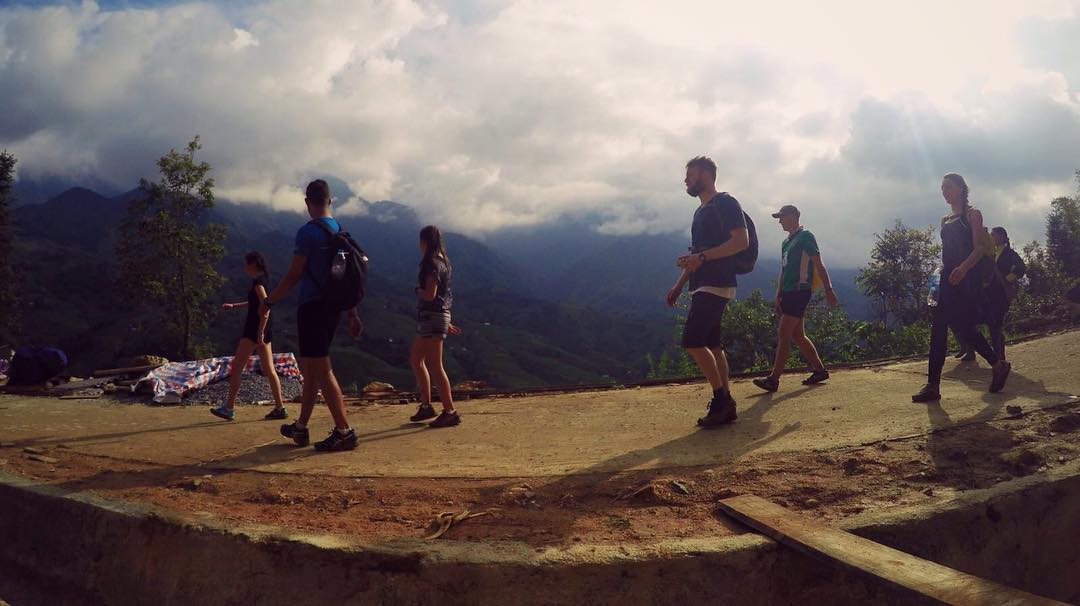 If you are a true adventurer, you really should try Sapa trekking alone. Before you go, make sure to do some research on the routes you're going to trek. The easiest way to do this is visit the local villages, where you can sleepover at a hostel or homestay. There are a few villages: Cat Cat Village, Y Linh Ho, and Ta Van. Another important thing to do is prepare lots of food, snacks and drinks, because you won't find any stores during your trek once outside these villages. We wouldn't recommend you to have a tour guide if you are just trekking within a day, as it is not very necessary. You can also ask the receptionist of the place where you stay overnight to give you some good suggestions on the directions to trek.
What routes should you trek?
Cat Cat Village - Muong Hoa Valley, - Lao Chai - Ta Van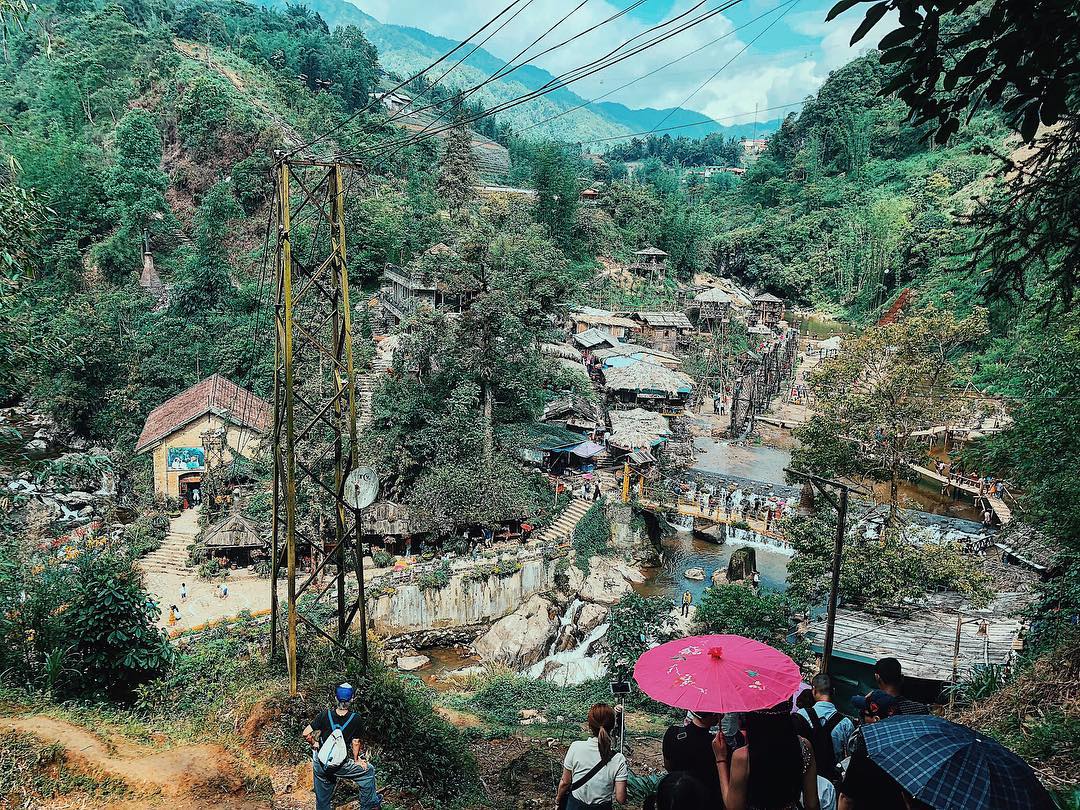 As it is the biggest tourist center in the northwest of Vietnam,  there are tons of things to do in Sapa! Enjoy yourself in the lovely village of Cat Cat, located close to the foot of Fansipan – the highest peak of Vietnam. Walking along the village, you will have the chance to visit a hidden waterfall and a hydraulic power station built by the French during the early 1900s. You can also visit Muong Hoa valley, then visit the Black H'mong village in Lao Chai. If you're fascinated with the local hill-tribe people, stop over at Ta Van, where the Dzay people live. They can absolutely make you feel like home!
Hoang Lien Son Mountain range - Fansipan Peak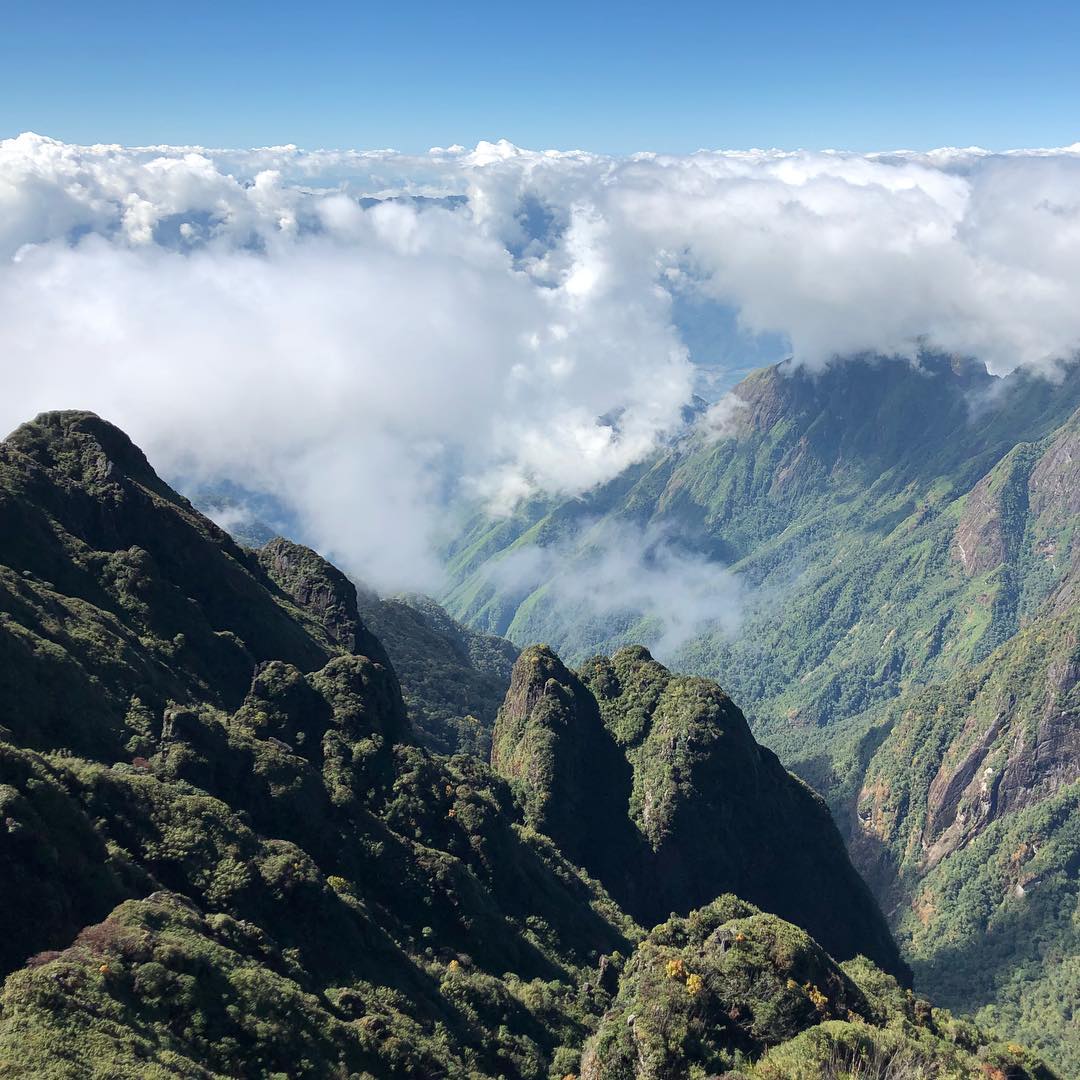 Challenge yourself by conquering Fansipan peak, where most of the trekkers take this as the goal of the whole trip. Fansipan, called The Roof of Indochina, is located in the Hoang Lien Son mountain range, and is 3,143 meters high. You can get to the top on different routes, but the most recommended one begins from Tram Ton. The length of the trek lasts about 2-3 days. However, if you're already around Muong Hoa valley and Cat Cat stream, you can start from there, but this route usually takes about 4 days.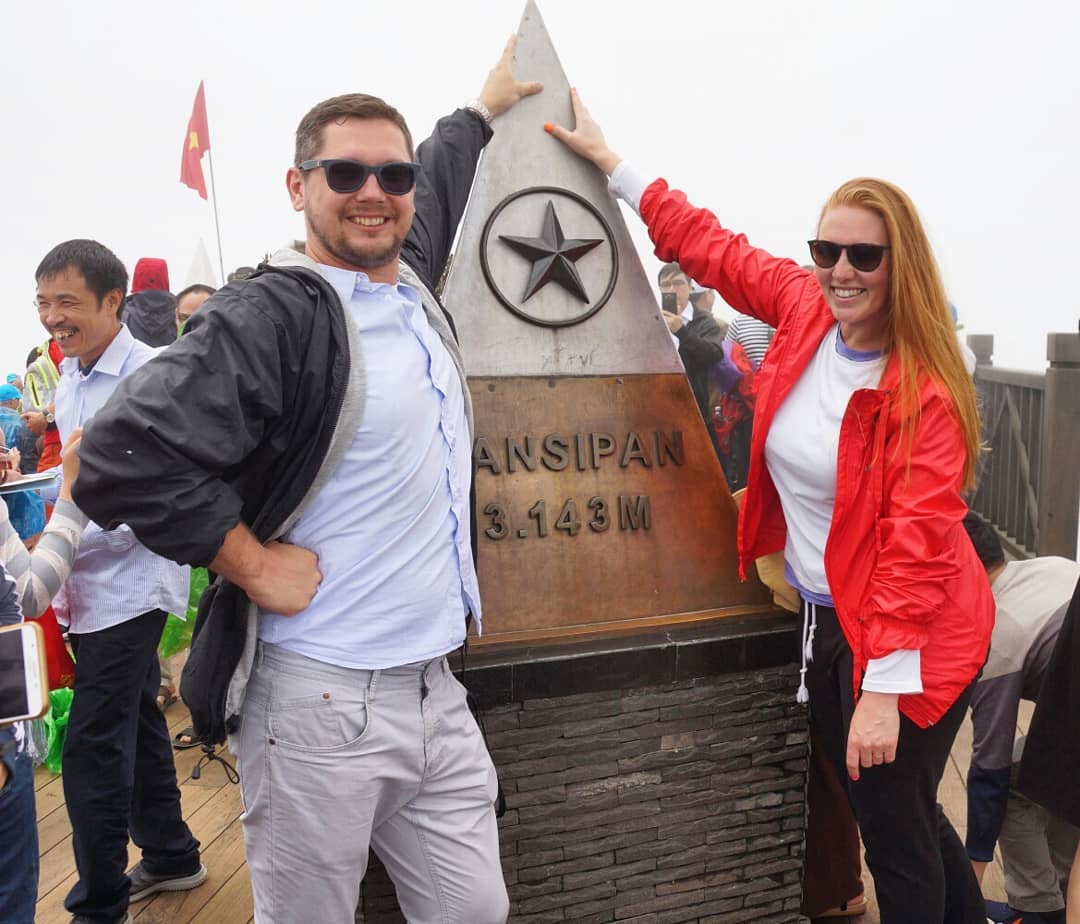 Lao Than Mountain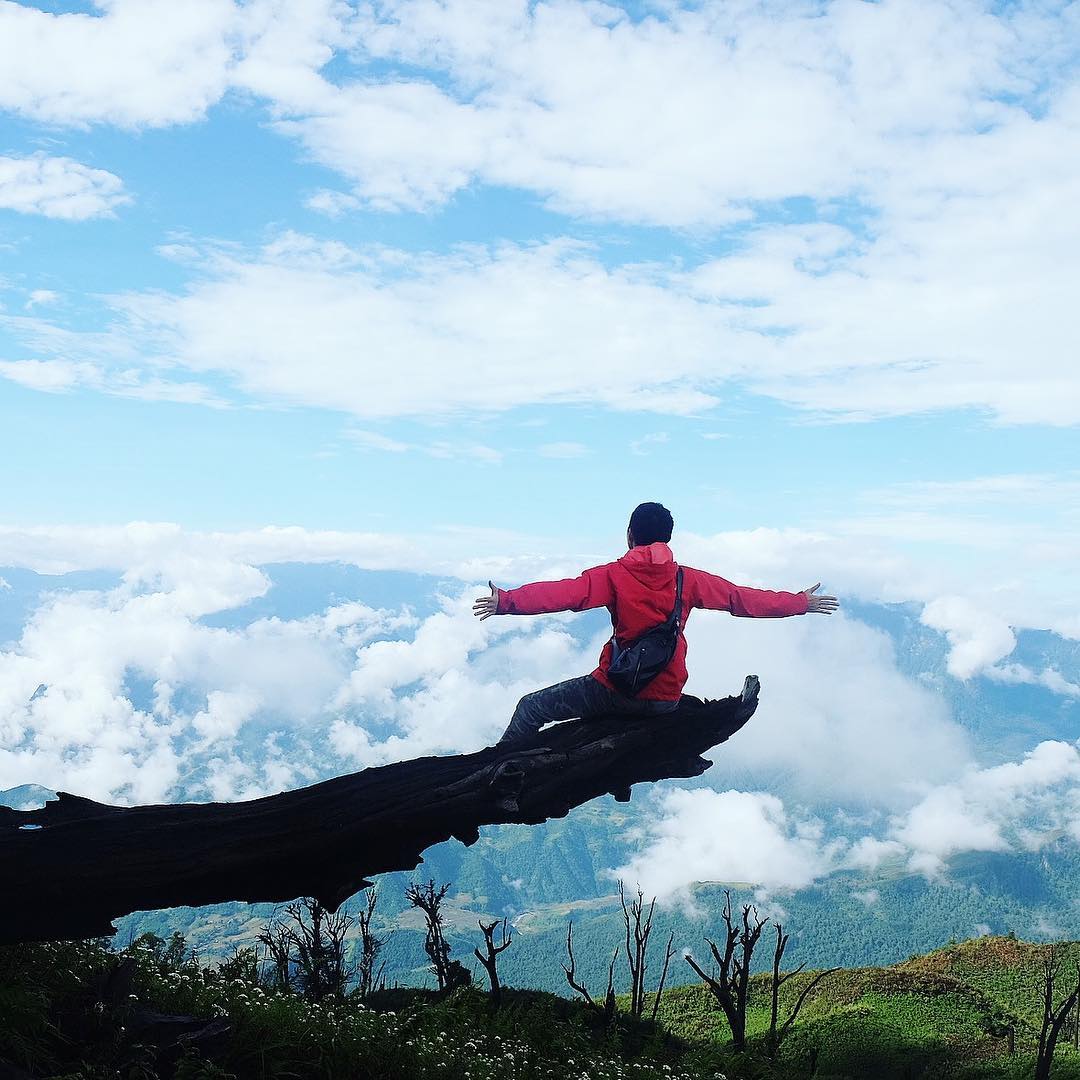 Another mountain to conquer is Lao Than, known as The Roof of Y Ty, and is located in Lao Cai. This is the new trekking attraction founded by professional backpackers in Vietnam. You can rent a motorbike in Sapa, ride to Ta Giang Phinh – Ban Xeo (38km) – Den Sang (19km) – Y Ty (16km). In Lao Than, the sun rises very early, around 5:30AM. This is the most gorgeous moment on The Roof of Y Ty. So don't forget to wake up early to catch a glimpse of the beautiful sunrise in the northwest of Vietnam!
Is homestay in Sapa a good option?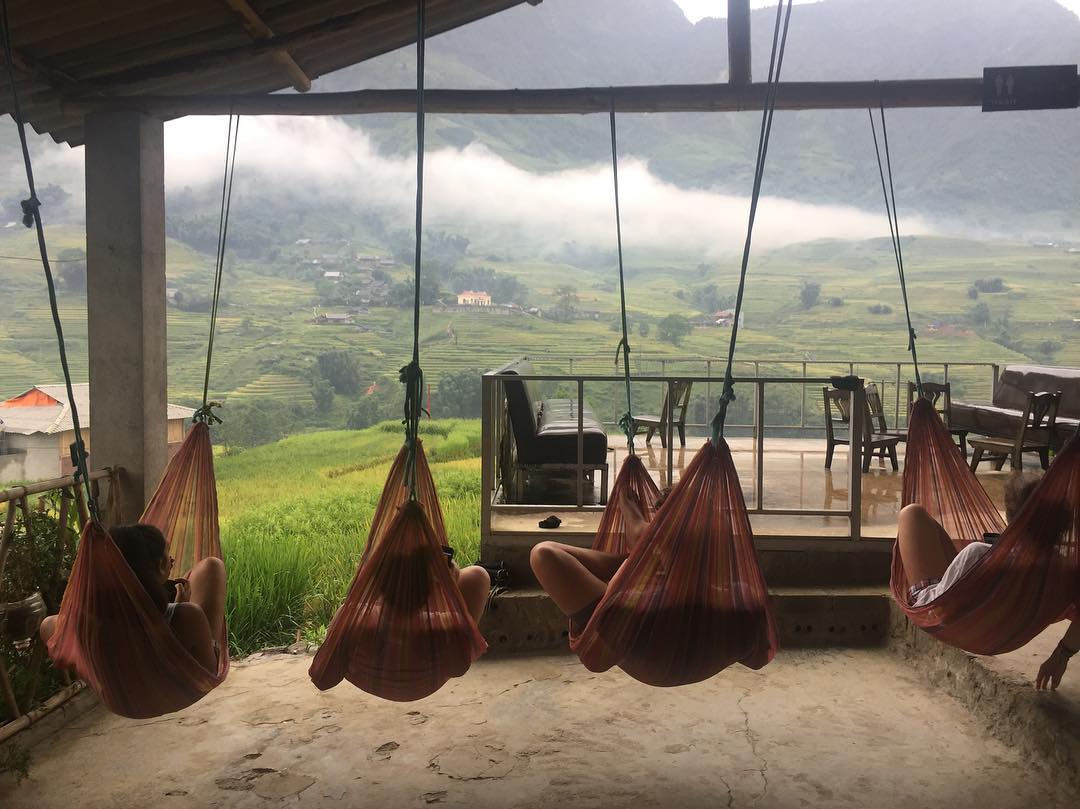 Sapa homestays might be a great experience for Sapa trekking lovers, but not always. An overnight experience in Sapa's homestay means that you're sleeping over at a local family's place. However, this place needs to be legally registered to operate as a business. Therefore, it needs to include a clean bathroom, and a bed with a mosquito net. Don't expect a high-end room to stay in, as it is probably just better than a tent, but they are very local and friendly! The owner of the place where you live may offer breakfast and dinner, so you wouldn't need to spend time deciding where to eat. This is such an exciting experience that can help the local people earn more money to improve their personal living.
When is the best time for a Sapa Trekking?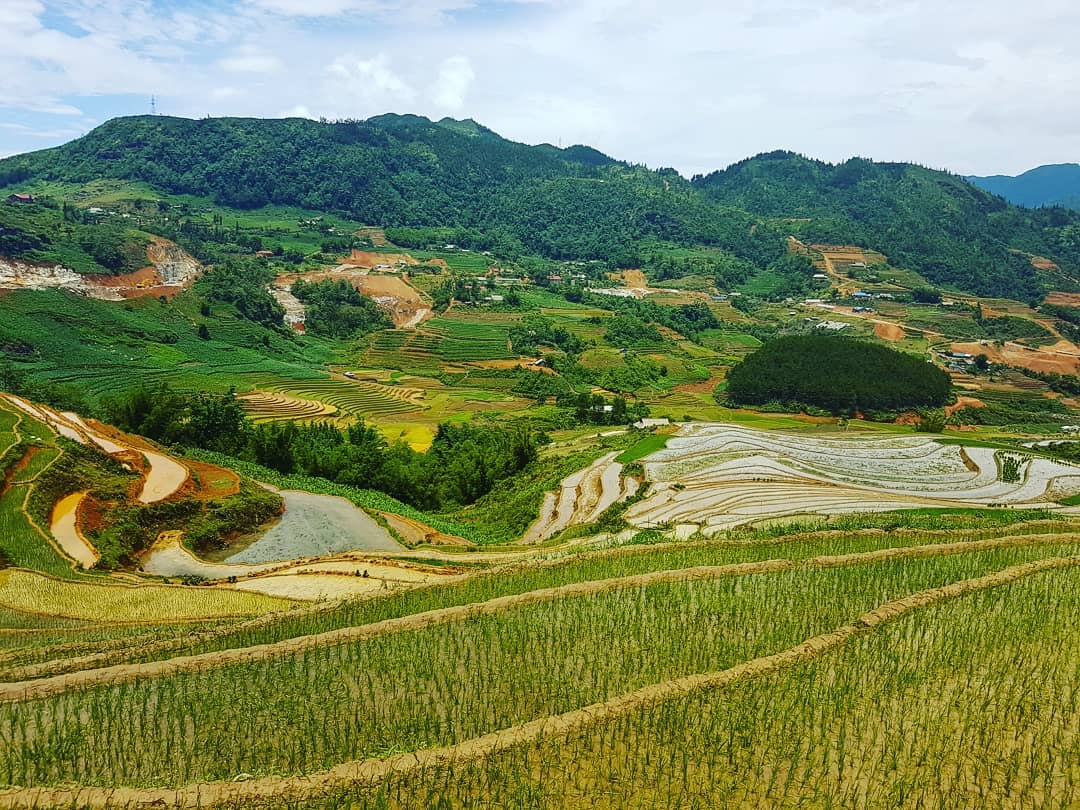 According to travelers, March to May is the best time for a Sapa trekking, as the dry season in Sapa starts in January and ends in June. The weather during this time is cool, very nice for you to climb the mountains and visit the local villages. Rainy season runs from June to August, so alternatively you can come to Sapa around September to November. December to February is the coldest peak of the year, and it even snows here sometimes.
When is Sapa most eye-catching?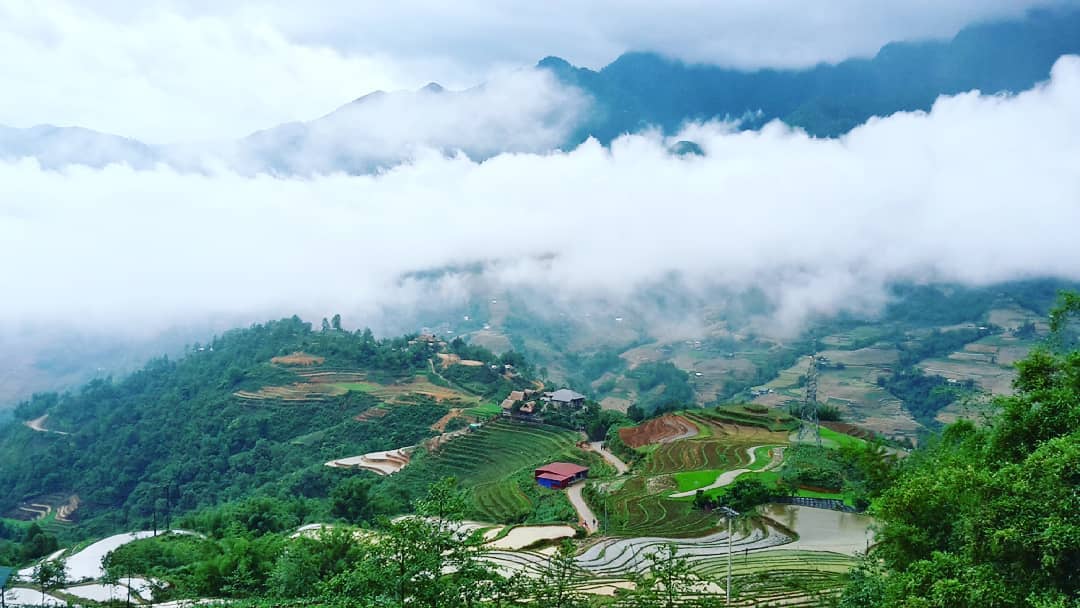 In June and July, the rice terraces start to turn green, creating a breathtaking landscape of the town. However, it often rains a lot, and the weather gets very hot during this time. But don't worry, it rains less in August, and the terraced fields are still green in this month. If you enjoy the fields more when they turns yellow, then you should come to Sapa in September. Remember to come at the beginning of the month as the harvest occurs in late September every year.
What should you bring?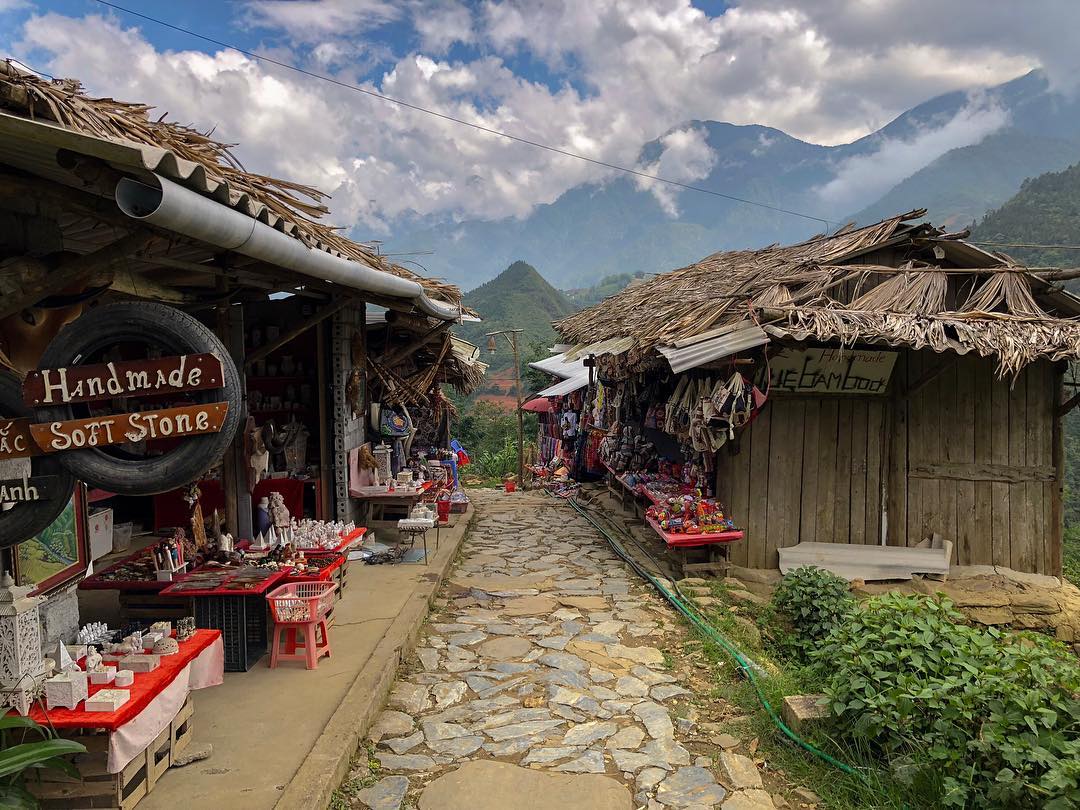 If you're so ready for your impressive Sapa trekking, you need to make sure that you have prepared all of the following:
A good pair of jogging shoes
Raincoat
Water bottle
Snacks and drinks
Anti-bug repellent spray
Some medicines for wounds, fever, cold, and diarrhea
Camera with a recharger
Suitable and light clothes
You do not need to bring a lot of stuff. A nice and light backpack can help your trip a lot easier.
What are the tips?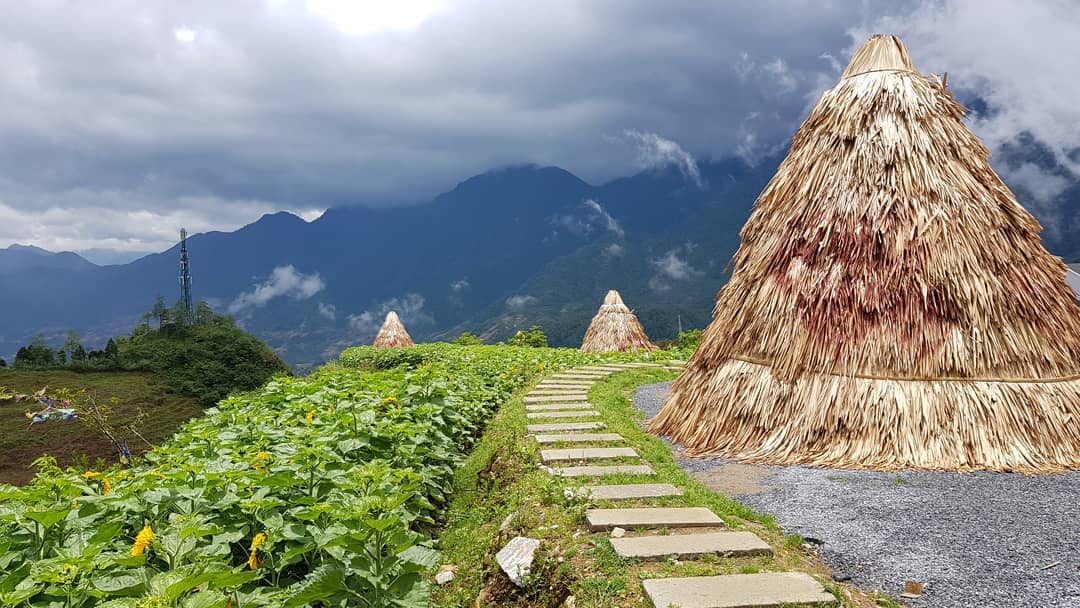 If your trip doesn't start from Hanoi, but somewhere else, you need to find the fastest and safest route for you to get to Sapa. The local people, especially children, may ask you to buy some souvenirs while you're trekking. While this may be slightly disturbing, you just need to respectfully deny them. Do not ask the tour guide about this because they may be related to each other to force their customers to buy. We hope that with these tips, you can plan yourself the most wonderful and memorable Sapa trekking trip in your life.