Saigon photography: Life through the lens of a camera
I've been living in Saigon for almost three years and have traveled to many different cities in Vietnam, yet I always have done it on my own or by searching for the cool places on Instagram or following my Vietnamese friends suggestions. I've never thought of needing a person to guide me on trip as I'm confident I can handle everything on my own, due to my past experiences in traveling. However, my expat friends are quite excited at the idea of traveling with a local and recently and they referred me to Inspitrip, a platform based in Ho Chi Minh city that provides the service of connecting a traveler with a local person and explore the destination together. At that time, Inspitrip was offering a special promotion for Saigon photography tour, therefore, I signed up with the sole purpose of finding out what's the difference between solo travel and having a local to accompany with.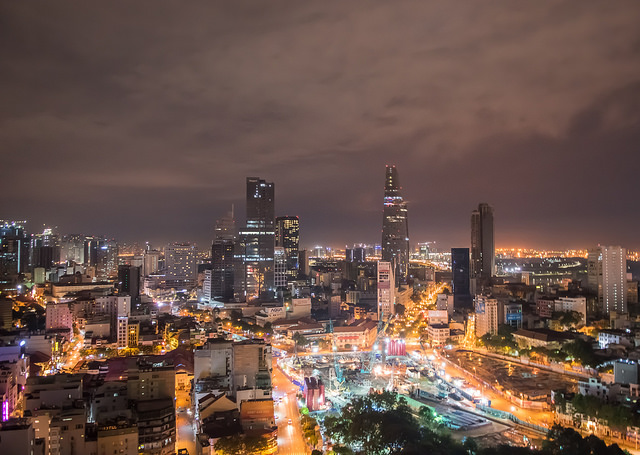 Are you a travel photographer? Are you seeking for unique and breathtaking scenes in Vietnam for your next collection of artworks? Join Inspitrip's adventure series in Vietnam now.
Meeting My Local Insider
After perusing the options I registered for a Ho Chi Minh City tour with photography focus. First, I'm working in the creative industry so I'm really into arts or anything related. Secondly, I don't know if any elsewhere provides that experience. Inspitrip came back to me quickly and offered me a tour with Phuong, a 20 something girl. She was very friendly, open to any suggestions and gave me some good insights about the tour. I was quite surprised as she asked my very detailed about my personality, preference and propose a very personalized itinerary, which is unlike any other tour guide, who followed agency's agenda and don't care much about what I truly want. After a few messages exchanging the information, we quickly finalized and ready for the tour.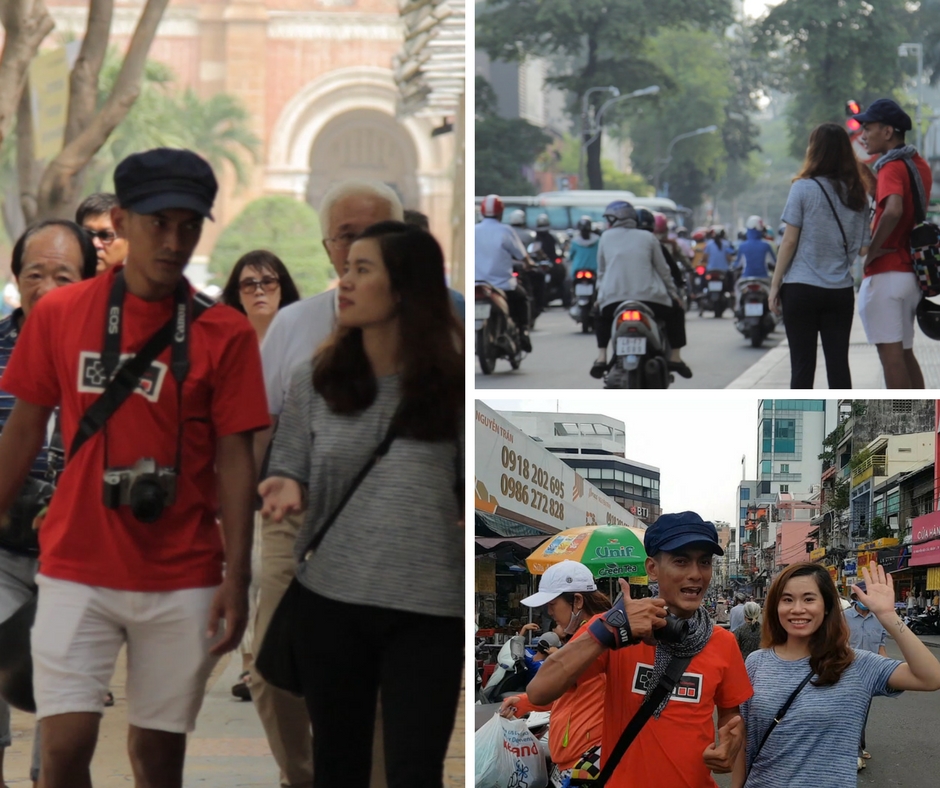 Explore amazing things to do in Ho Chi Minh city with Inspitrip now!
Starting The Tour
The tour started early on a Saturday morning when I was supposed to still be lying on my bed until 8 as regular. We met at the parking lot beside Vincom Centre and enjoyed our quite long morning walk to Tao Dan park. To be honest, I've gone through these places, these streets hundreds of times before but walking in the early morning was such an experience. There were fewer vehicles on the streets, everything was happening a much slower pace and the air was so fresh, I didn't have to worry much about not wearing a face mask.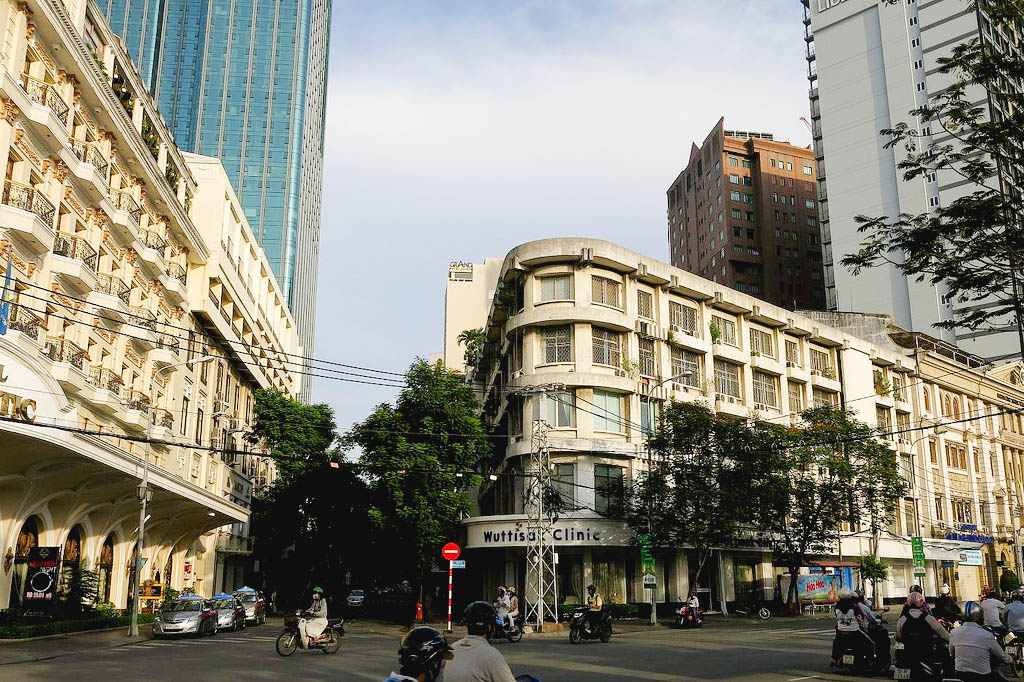 We walked through some old buildings along the way like 26 Ly Tu Trong apartment, thanks to Phuong, I knew its official name is Catinat building. She walked me through the Museum of Ho Chi Minh City and told me some interesting historical facts about the building. And that kind of story was happening whenever we came across an ancient building until we reached Tao Dan park. I found Phuong was so likable and an interesting person to talk to and started to like the tour a lot better.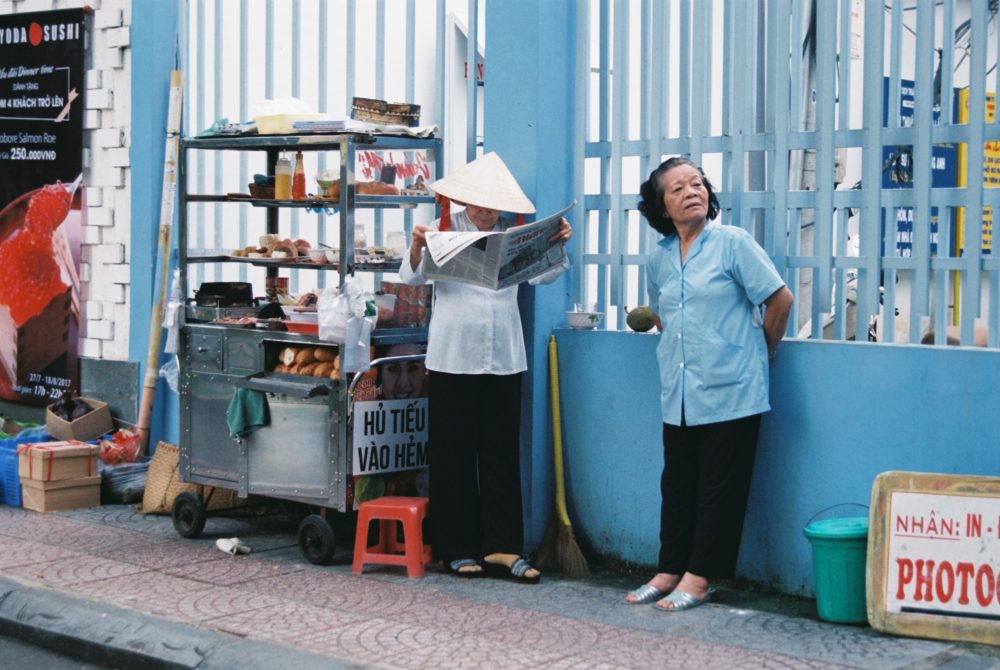 After over 10 minutes of walking, we reached Tao Dan park. The park is on the route I ride to work everyday but I had never actually been into it. There must be hundreds of people in the park, most of them do morning exercises from running, pull-ups, yoga, dance or martial arts. Phuong told me early morning is the busiest time of all parks as people come to work out a lot when the air is still refreshing.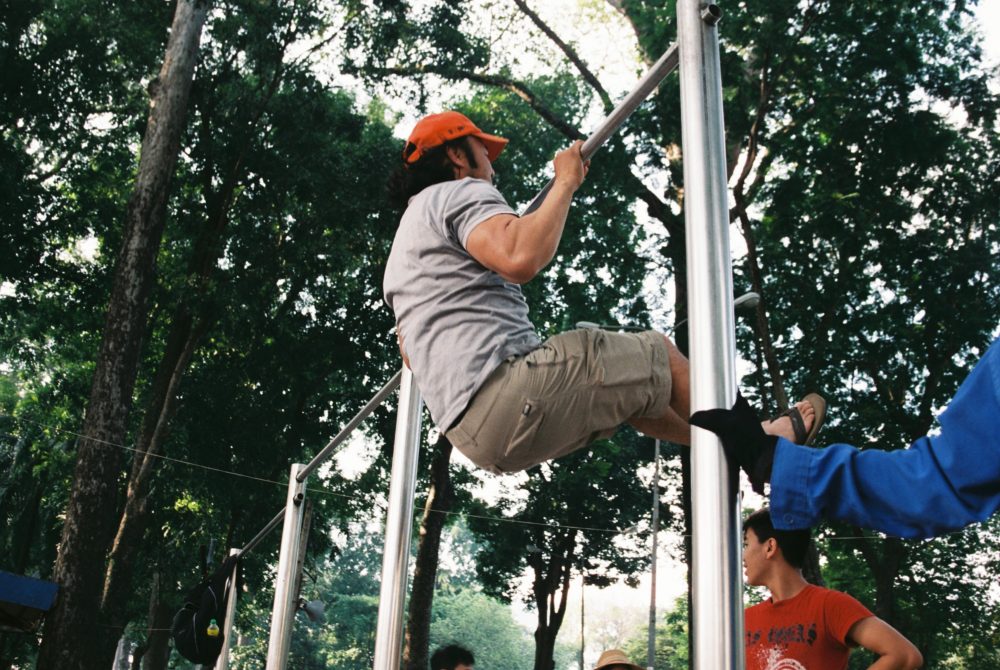 While I were taking pictures of a men group doing pull-ups, a middle-aged man came to talk to me. He asked where I came from and expressed his interested in my country (Indonesia) and shared with me some interesting stories regarding recent political events. He also felt bad as he was unable to communicate with me in English yet he was so glad to talk me to me. And I was so into the conversation with him, thanks to Phuong's smooth translation.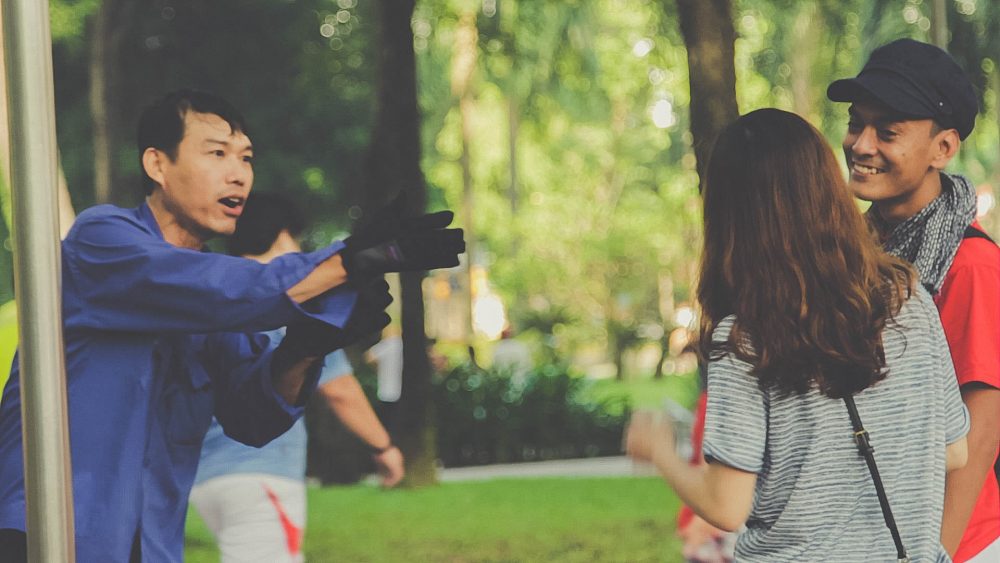 Visiting A Local High School
Leaving the park, our walk continued back to the city centre but by another route. We walked past a place which has big gate and sign board. I asked Phuong what was the place and she said that was a local high school. Phuong seemed to sense that I want to pay a visit there, so she went forwards and asked the guard to let me in. It was Saturday so all of classes were off, and only a few people were at school. It was my first time entered a local school so I found everything was quite strange and exciting to me. Even Phuong said this school is a little bit more modernized than hers or ones in the North even the school was built since French colonial period. Hence, it still has a majestic, elegant and photogenic view. I shot tons of film pictures there and they are surprisingly artsy and Instagramable.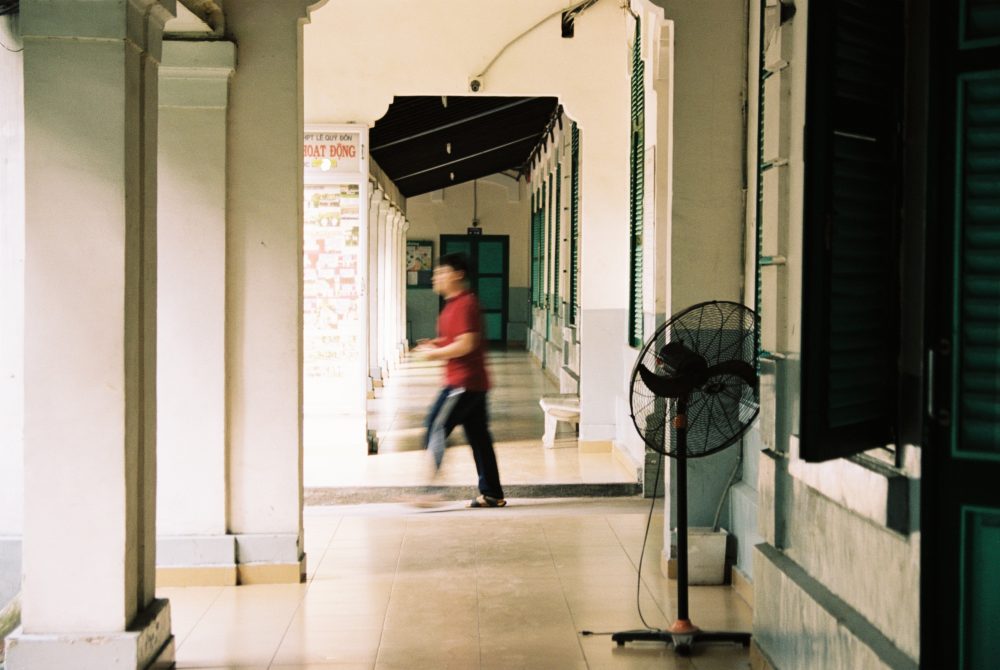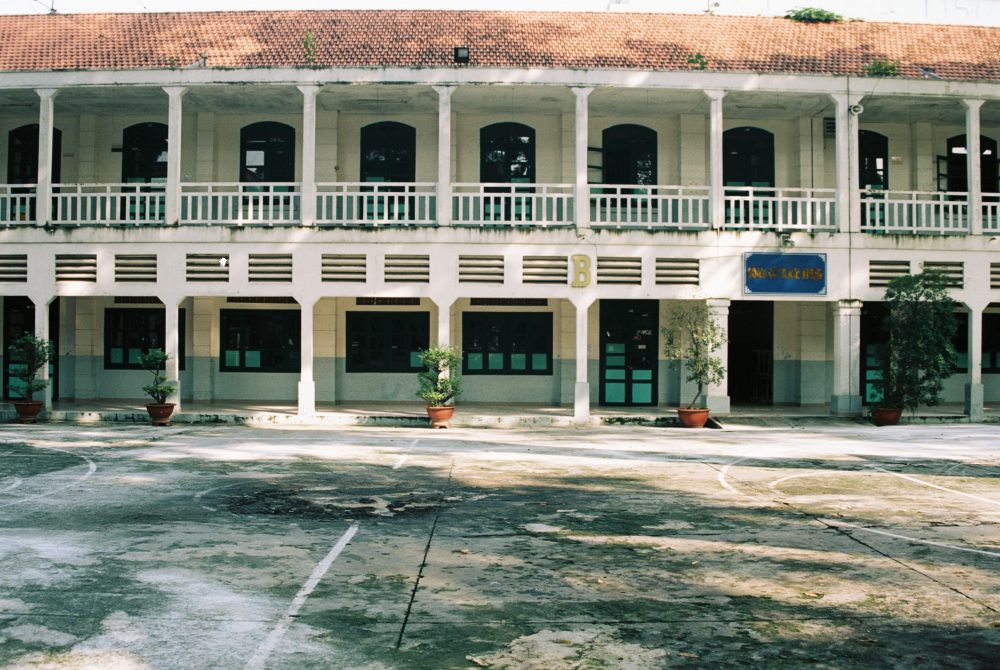 We walked back to downtown and we were quite tired, Phuong offered me to take a quick rest inside a coffee house right next to the park as the weather was very hot outside, both of us were quite sweaty. The coffee house was inside a French style villa and it's wasn't noticeable from the outside, I even cluelessly went over it. It was 9am so the cafe didn't have many guests, people tend to go out late on weekend. The cafe's name is Runam D'or, a premium coffee and bistro with fancy design and furniture. Though one cup of coffee is pricey, I reckoned it was well worth for once-in a-while treat.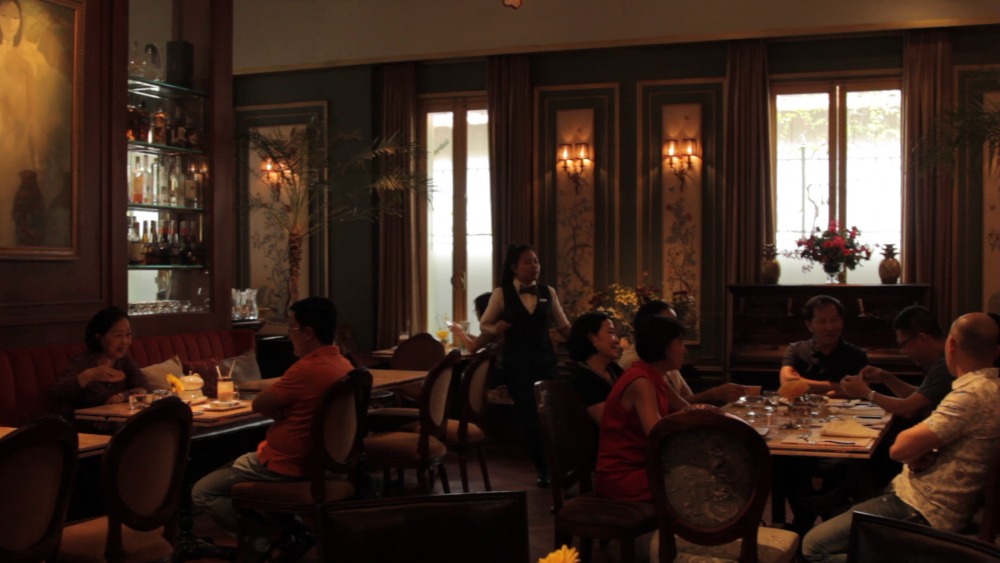 Accidentally Phuong met some of her friends also sitting in that coffee, so she asked me to join them and I was more than happy to do that. One of them was a passionate photographer, hence, we had so many things in common to to share. He and I also explore some artsy corners in the coffee house and got excellent pictures that surely I would post on my Instagram.As we walked out, a large crowd of adults and kids caught my attention, they were feeding pigeons. It was something I rarely seen during my time in Saigon, so I was so exciting to spend a few minutes to capture photos of it.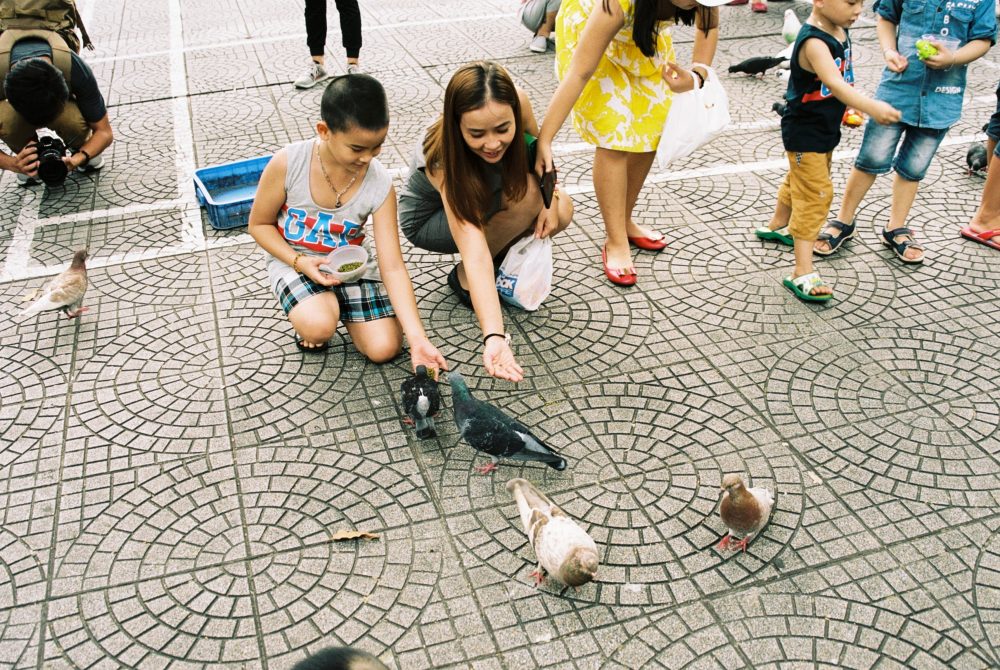 Wander a Local Market
After spending enough time in the coffee boutique, Phuong took me to a local market in District 3. Tan Dinh market, is one that has existed for nearly 100 years. Phuong briefly introduced me to the market's history. In the past, Tan Dinh market was a market for upper class people since products were sold at above average prices. It's not as large as Ben Thanh market but almost everything is available, however, the three most sought after categories are textile, fresh ingredients and food. The market was full of local people going out to shop for foods and necessities for the families. They look relaxed and friendly, even when they were haggling so hard.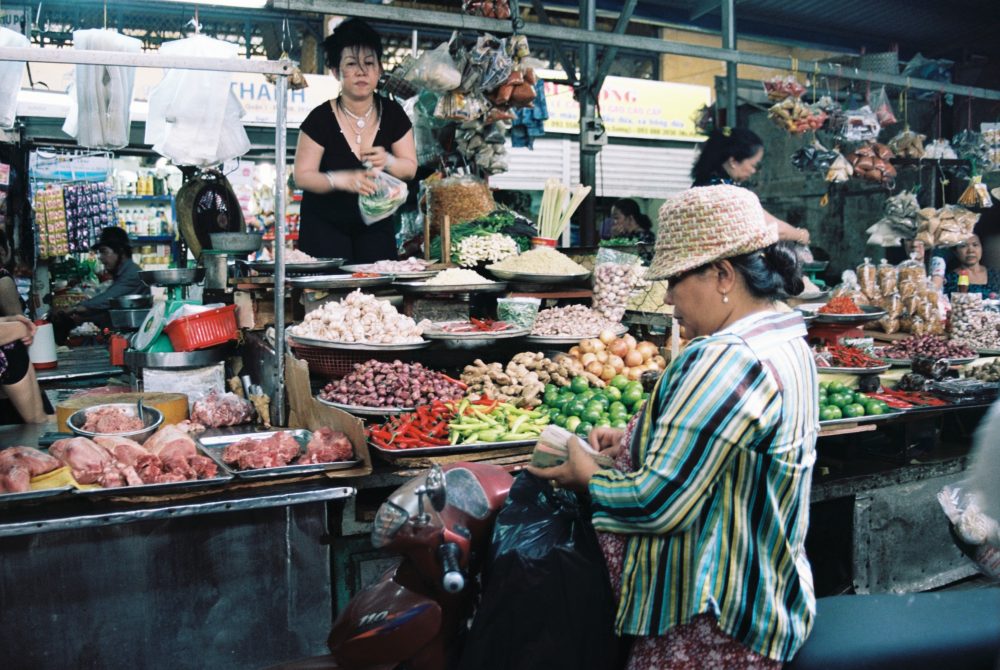 We meandered around the market to have a look at all the items that were being sold, then we ended up at a food court where they were selling Chinese noodles, sweet soups and snacks. Phuong got herself a crab soup at a vendor that has been selling before 1975. I could not handle the heat so I ordered a big cup of sugar cane juice from one vendor right next to it. Phuong told me most of food vendors in the markets were established since the early days of the market and favored a lot by the local. Amongst those, Di Muoi's sweet soup and Giang Lam Ky's Chinese noodles are most popular. Even I hadn't got chances to enjoy foods at Tan Dinh market that day, but I will definitely spend another day to come back here just to eat!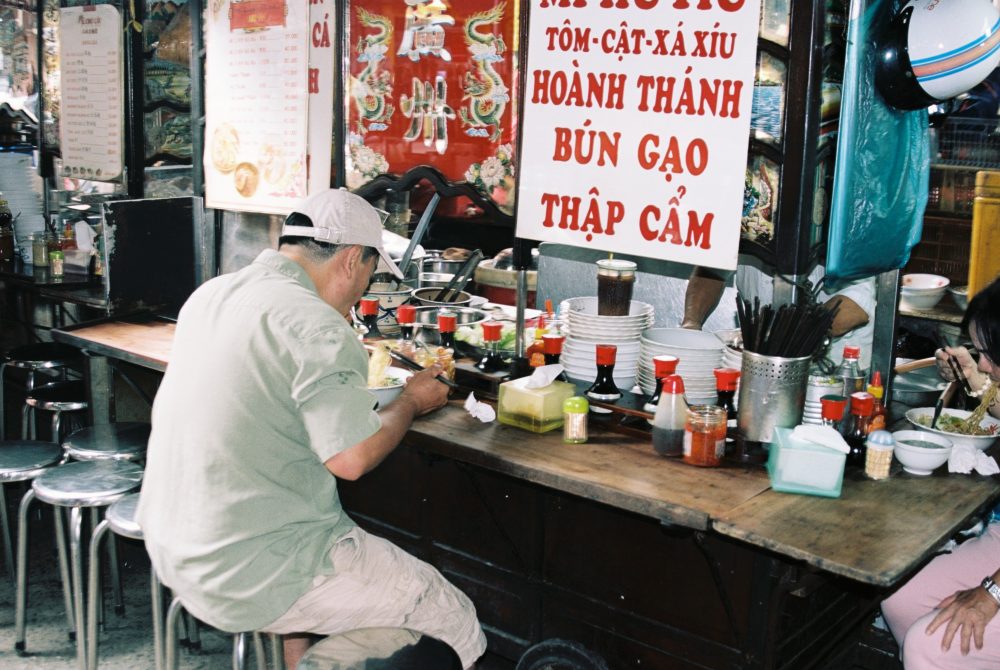 Bottom Line
One morning out with Phuong has helped me gained some fresh insights about local lifestyle, even though I have been living here for quite some time. Sometimes, I've resisted to visit a local place due to the language barriers yet having Phuong made things way more comfortable. I also found out the perks of having a local friend to show you around, which allows me to go off-the-beaten-path and explore hidden gems of the city just like the cafe or local school I visited that Saturday. It has changed my mindset towards traveling, I still love solo traveling but I also find having a local friend will make your experience more authentic and full of surprises. Thanks Phuong for being such a nice guide and great story teller, I got a such a unique yet awesome morning wandering around the city.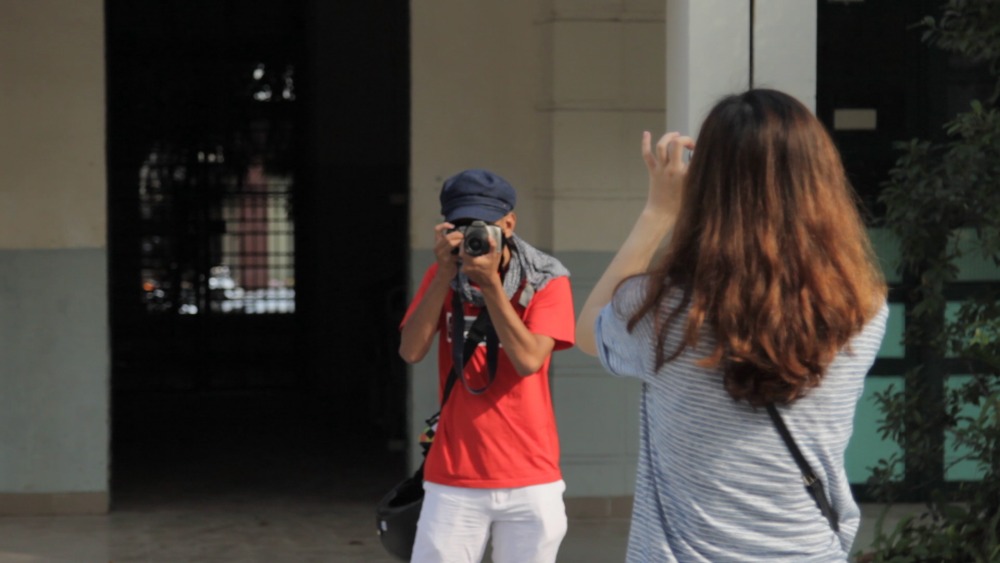 This article was written by the Inspitrip team on behalf of Rezqoi Reza. It is part of Inspitrip's local series, in which we catch up with travelers and encourage them to share their stories with our readers. Read another featured story on Ho Chi Minh City tour of our beloved traveler, Camille.