Saigon off the beaten path: 10 must-try local experiences
Saigon or Ho Chi Minh City has always been a famous destination among tourists. If it's not your first time visiting Saigon, chances are, you've already visited and experienced everything. Well, how about we get off the beaten path in Saigon for once? Here are some recommendations on the best local experiences that you must try if you want to get off the beaten path.
1. Experience an organic farm-to-table cooking class
Have you ever wondered about how Asian farmers manage to bring fresh produce to the market every day? And do you want to learn to cook too? Then this is the perfect experience for you if you want to get off the beaten path. Here, you can see and discover a unique and healthy cooking class. You can learn how to cook some Asian cuisine dishes, in addition to discovering how to use food items as medicine in Vietnamese culture.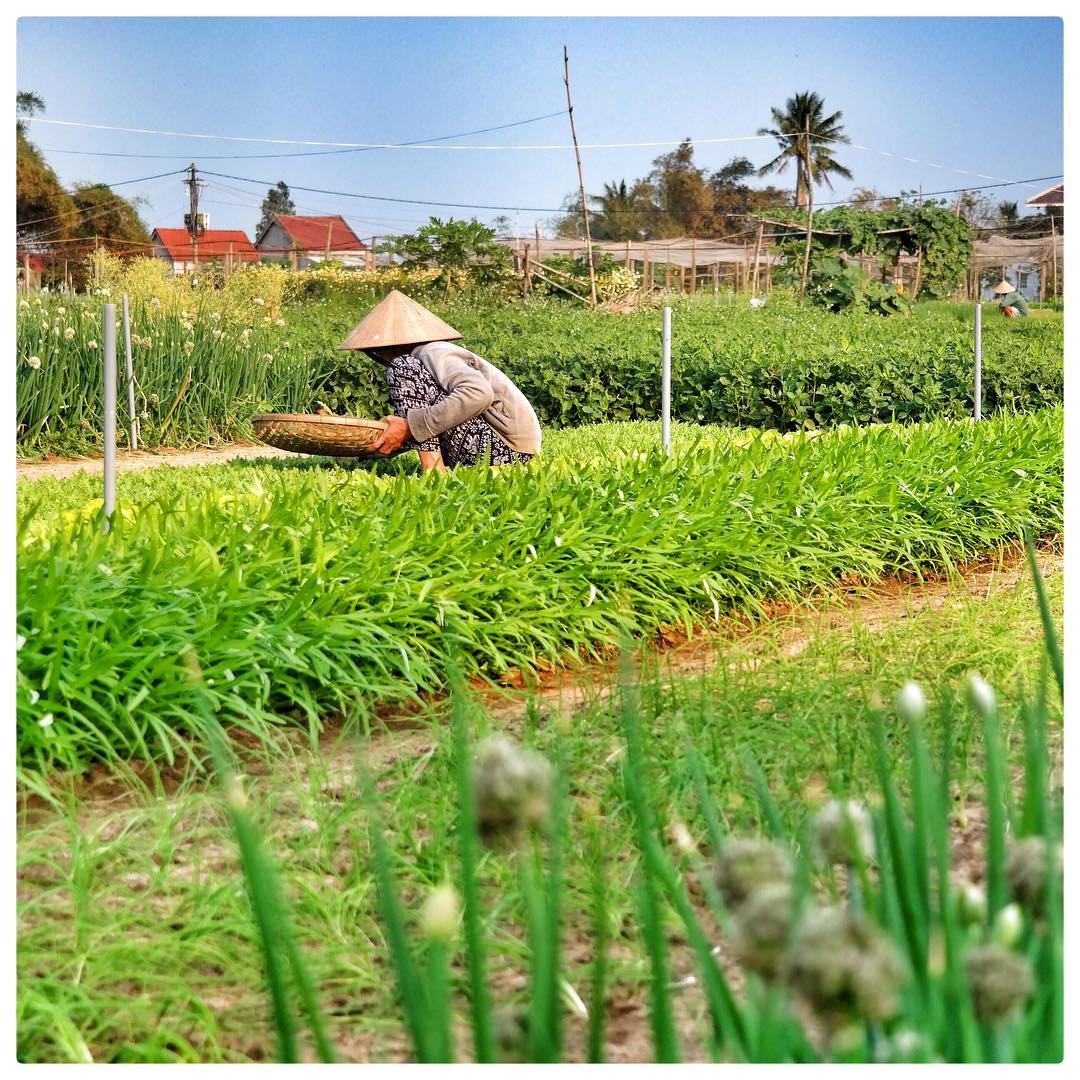 The class is held in a wonderful and beautiful agricultural village. Once here, you can see a Vietnamese Medicine Garden with many different kinds of herbs, spices, and vegetables. You even start your cooking class by selecting your own ingredients. There's also a mushroom house that you can visit. It's a great opportunity to learn how farmers grow them and experience being a Vietnamese farmer. Lastly, there'll be a professional chef teaching you how to prepare a delicious healthy meal using these fresh ingredients.Check outOrganic farm-to-table cooking class in Vietnamese agricultural villageOverall, the Agricultural Village is a great place to escape the busy atmosphere of Saigon. There's nothing but cows, birds, ducks, and dogs. There's absolutely no bike or car honks, so you can experience tranquility. It's also an awesome opportunity for you to get off the beaten path.
2. Explore Saigon coffee culture
Do you enjoy a cup of joe in the morning? or in the afternoon? or maybe in the evening? Do you like tasting things? Well, how about we combine these two great things and create a totally unique, different, and off the beaten path experience?Vietnam overall and Saigon, in particular, has a great and deep coffee culture. Each part of the country has a difference and a unique way of enjoying their coffee. And the country is, in fact, the second largest exporter of coffee. In 2016, Vietnam export more than 1,650,000 metric tons (3,637,627,000 pounds) of coffee. So having a deep coffee culture is nothing out of the ordinary here.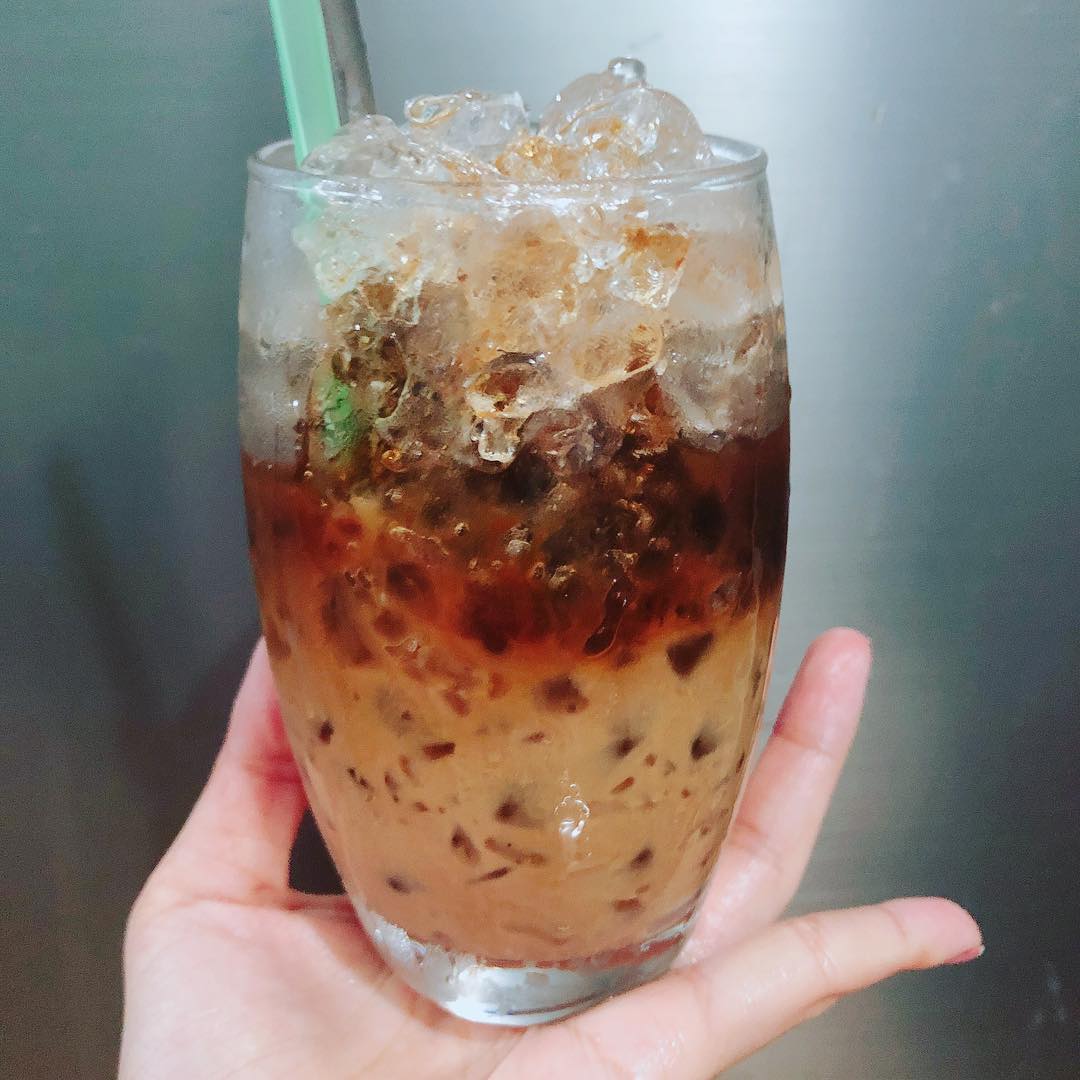 On this Saigon Coffee cultural tour, one of the most experienced baristas will guide you to the best coffee shops in Saigon. You can have a taste of Saigon's first to third wave coffee scene. You can enjoy coffee and relax at local wood neck coffee shops. After that, you can move to more modern and experimental roasters. Throughout your trip, you can also learn more about Vietnam's coffee history and culture. And last but not least, you can learn how to prepare the most iconic and traditional Vietnamese coffee, "Cà phê sữa đá". Overall, this trip is the perfect off the beaten path experience for anyone who enjoys coffee and culture.
Read more: How to get off the beaten path at Bui Vien street in Saigon
3. Explore Vietnam silver house
Silver and gold have been the main ingredients used in Vietnamese jewelry over the course of its long history, and through so many years and dynasties, Vietnamese jewelry has developed its own unique style. Vietnamese silversmiths are famous for their steady hands and tireless creativity. Big silver brands in Europe, America, Japan, and South Korea have their products made by Vietnamese silver factories. However, Vietnam's own silver brands are not very well known and appreciated, mostly due to the cost domination and price competition brought on by bigger foreign entities. So, to help the Vietnamese silver industry flourish, the Vietnam Silver House was established in early 2018. This place is a great choice for an off the beaten path adventure.Check outVietnam silver making experience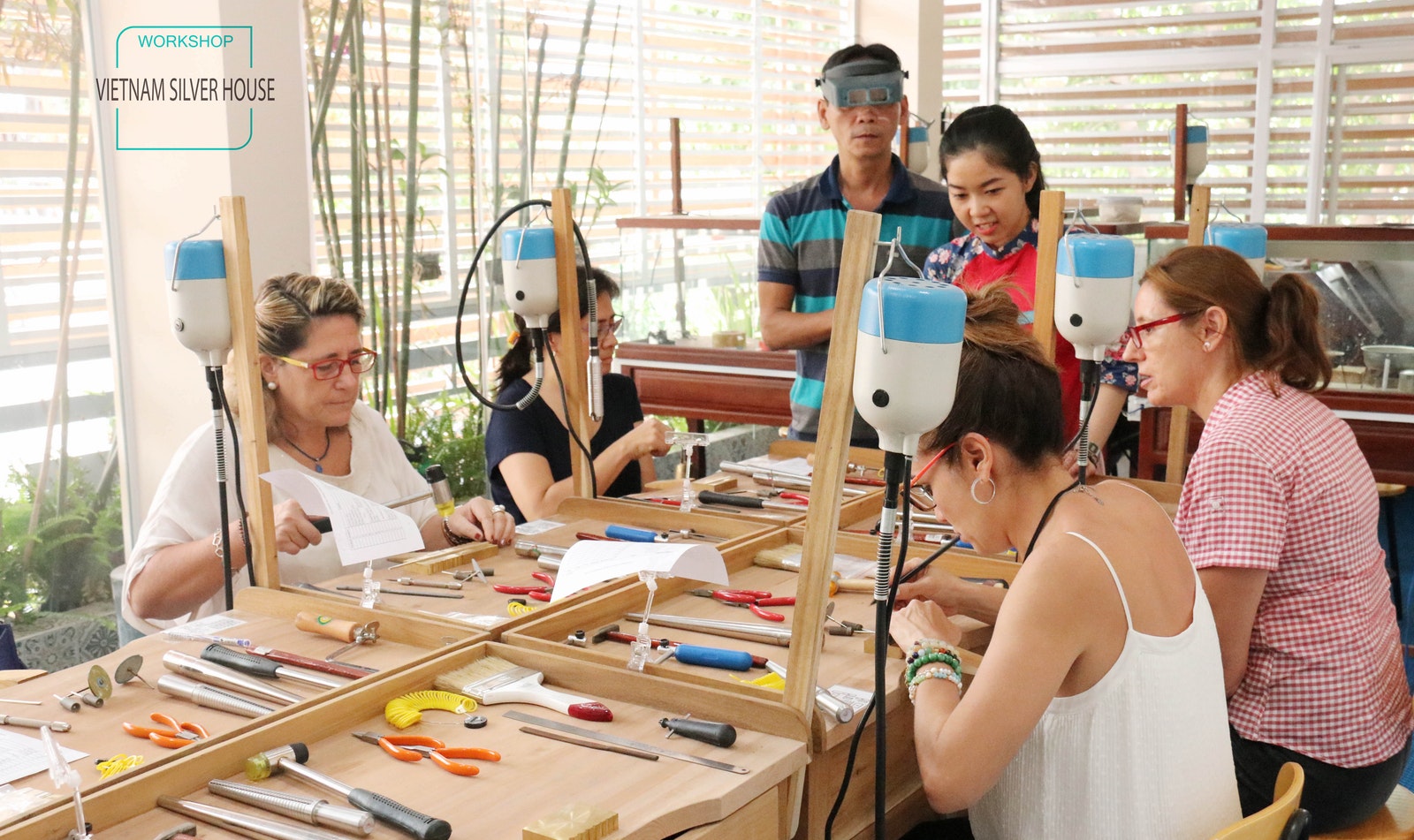 The Vietnam Silver House built upon its techniques, production, and brand for over 20 years now. From their factory to their wholesale silver jewelry store in Cho Lon Market, they always dream of bringing the quintessence of silver-work in Vietnam and introducing it to international friends,  On this tour, you can learn about the history and the development of Silver Industry in Vietnam. You can also understand the meaning of silver in Vietnamese people's daily life. Besides that, you can watch the silversmiths do their work and after, even join in the work yourself.
4. Saigon Chinatown
There's always a fact, where there's a bustling city, there'll be a Chinatown. And these Chinatowns are always full of interesting things to see. Visiting Chinatown will always be a great off the beaten path adventure anywhere. This Saigon Chinatown walking tour is very flexible when it comes to transportation. You can take this tour on cyclos but most people prefer walking instead. Saigon's Chinatown draws their influence from China, obviously, but this place preserves that influence perfectly, as this small area is like China within the city. Most people here are Chinese descendants, and they actually outnumber the Vietnamese. The area is full of pagodas, temples, markets and the red lantern. It's a great and very fascinating part of Saigon that most tours choose to ignore. The place features a pet fish street, where you can see all the colors of the tropical fishes. It's not just one shop, but a whole street of shops. There's also lantern street, where shades of red are prominent. Fun fact, red is thought to be the best of all colors, mostly because it is said to bring prosperity to those who own a lantern on their wedding day.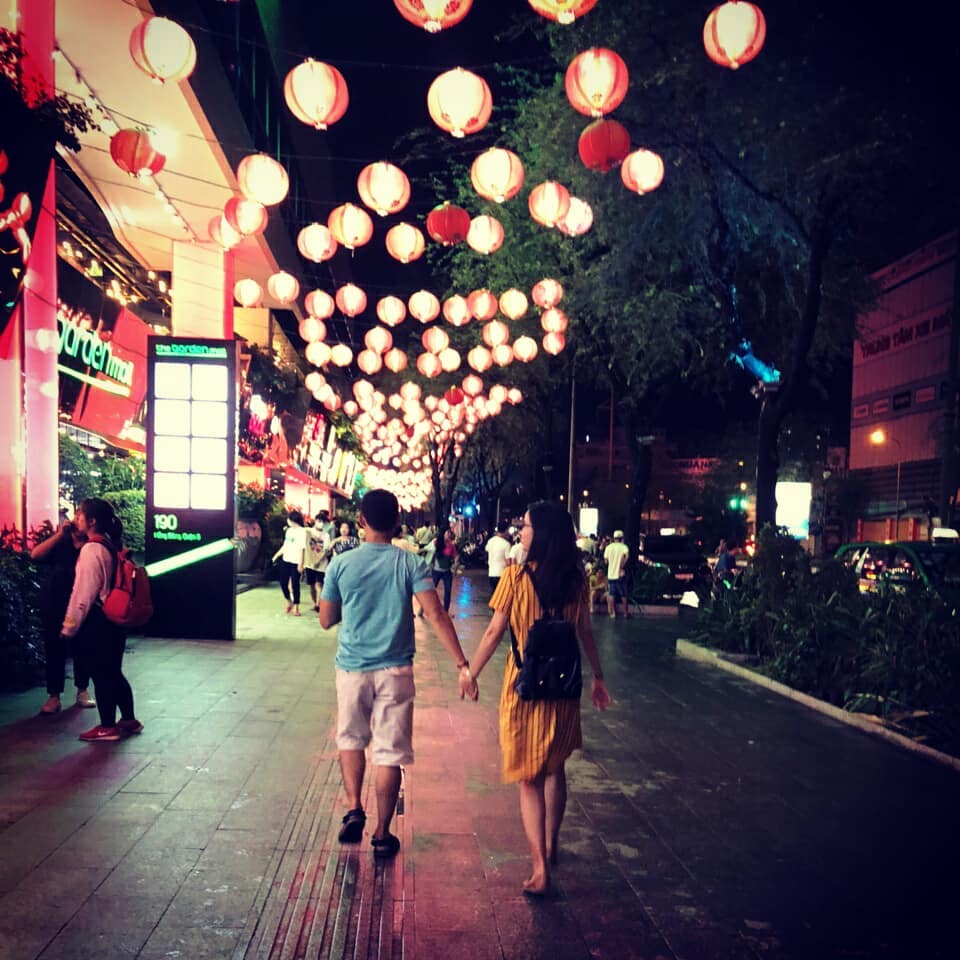 Wandering in Chinatown, you can visit Kim Bien Market. It's where you can find all types of spare parts and chemicals within the tiny aisle of the market. Then take a stroll down the fabric road to see all the finest, prettiest, and most colorful tailoring materials. Van Phat Temple is also a great place to visit, and if you're really lucky, you can come in time for their daily mid-day ceremony. Saigon's Chinatown definitely should be on every list of off the beaten path adventures in Saigon.
5. Explore Saigon's religious architecture
Vietnam, for the most part, is a Buddhist country, but in recent years, the number of different religious communities have grown significantly; and with religions comes religious architecture. Ho Chi Minh city is mainly a Buddhist city, but it's home to many other religions as well, from Christianity to Islam. Each religion follows their own belief, rituals, and values, but overall, they all contribute to the diversity and the culture of Saigon. Go on a tour of these religious establishments is definitely a great off the beaten path adventure.Check outExplore the best religious architecture of Saigon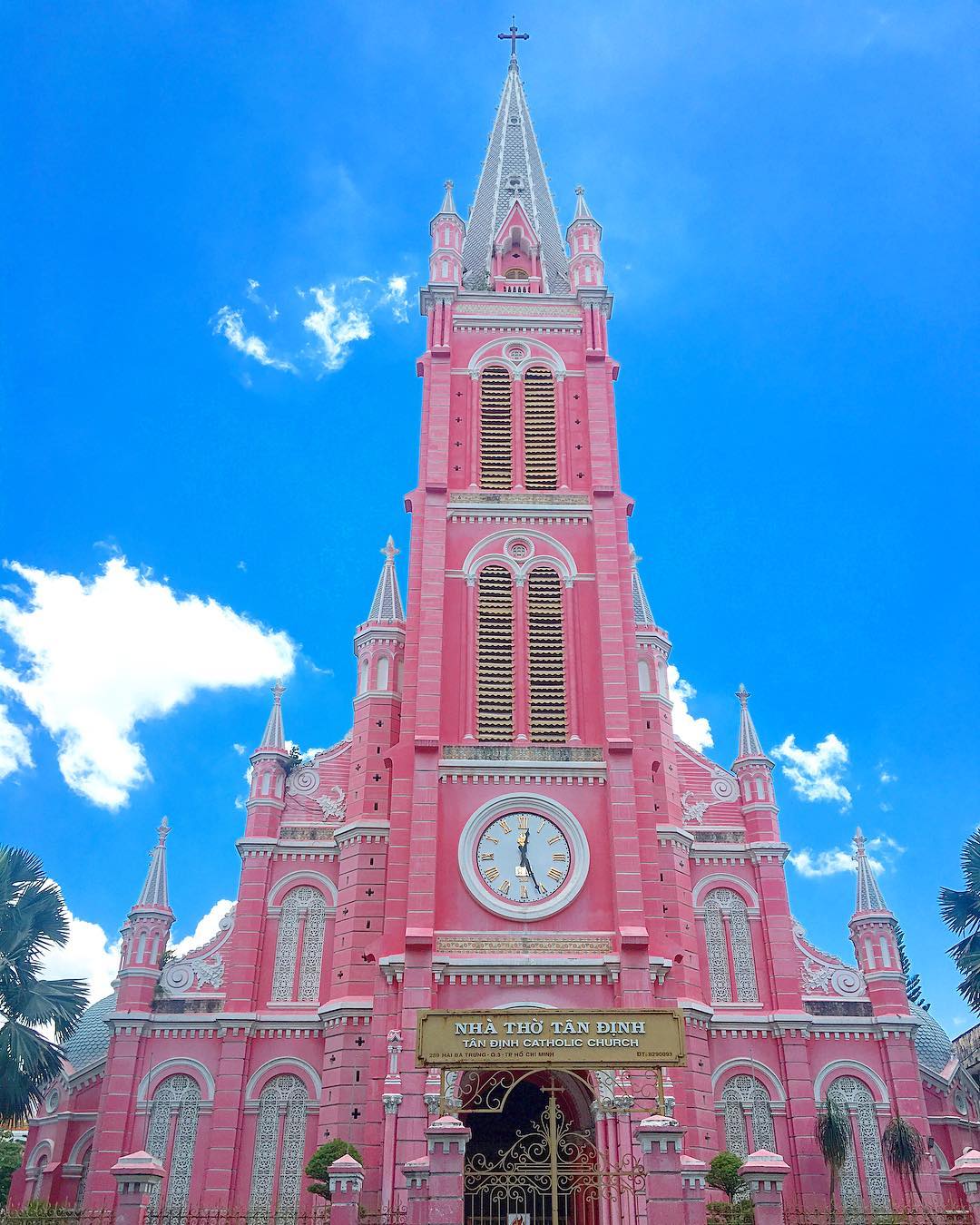 On this trip, you can expect to visit and explore lots of churches and mosques. For Islam, there's the Jamia Al-Musulman, the largest mosque in Ho Chi Minh city to date. Built in 1935, this mosque is also one of the first established in Vietnam. Every piece of its architectural details is delicately crafted to represent Muslims spirit. The worship area is also large enough to house hundreds of people. Tan Dinh church represents Christianity. Although it's not as famous as the Notre Dame Cathedral, it's still famous for its remarkable design. You can also visit Xa Loi temple, Vinh Nghiem temple, and many other religious establishments.
6. Discover Vietnam tea culture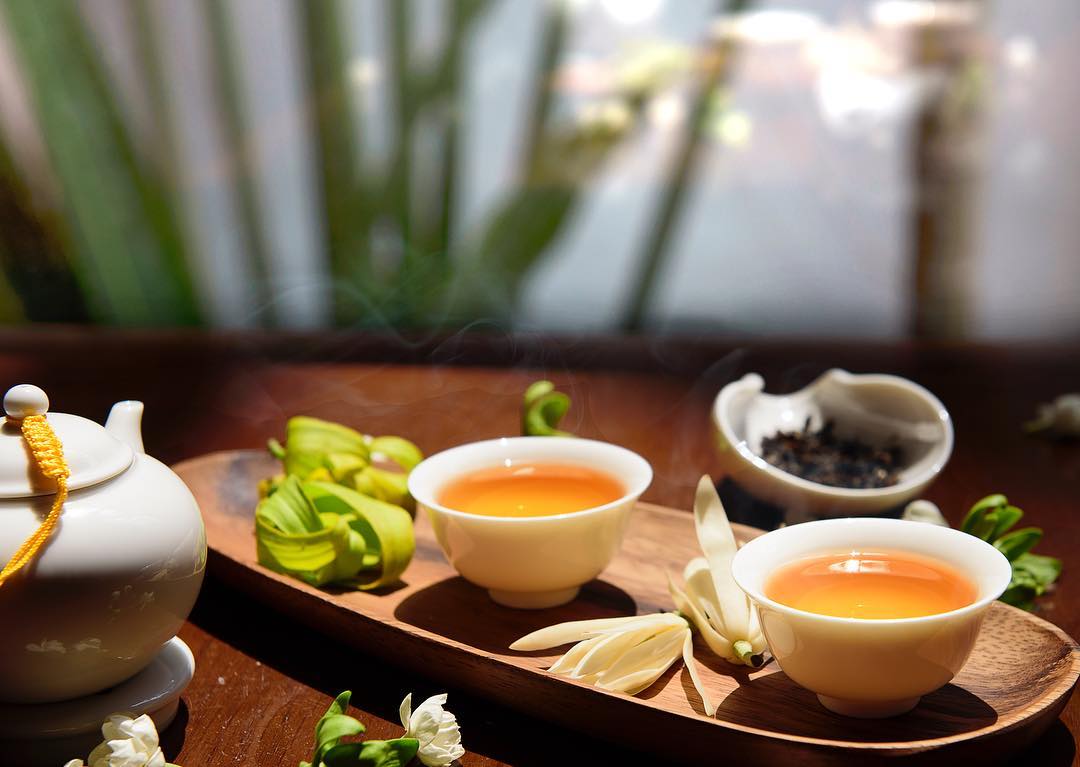 Long before coffee comes along, tea has been the main favorite drink of Vietnamese. It appears in almost every social activities: from weddings, birthday to anniversary and ritual ceremonies. A cup of hot tea in the early morning after breakfast, some iced tea with friends. That is the way tea penetrates into Vietnamese' daily life. Learn more about the deep culture of Vietnamese tea is definitely off the beaten path experience. On this spectacular journey, you can sip through the taste and history of Vietnam. You can also learn more about the tea production in Vietnam. Feel, see, and smell the different styles of leaf and taste the subtleties and flavors of the teas that they make. Overall, this is absolutely worth your time.Check outDiscover Vietnam tea culture in Ho Chi Minh City
7. Water puppet show & dinner cruise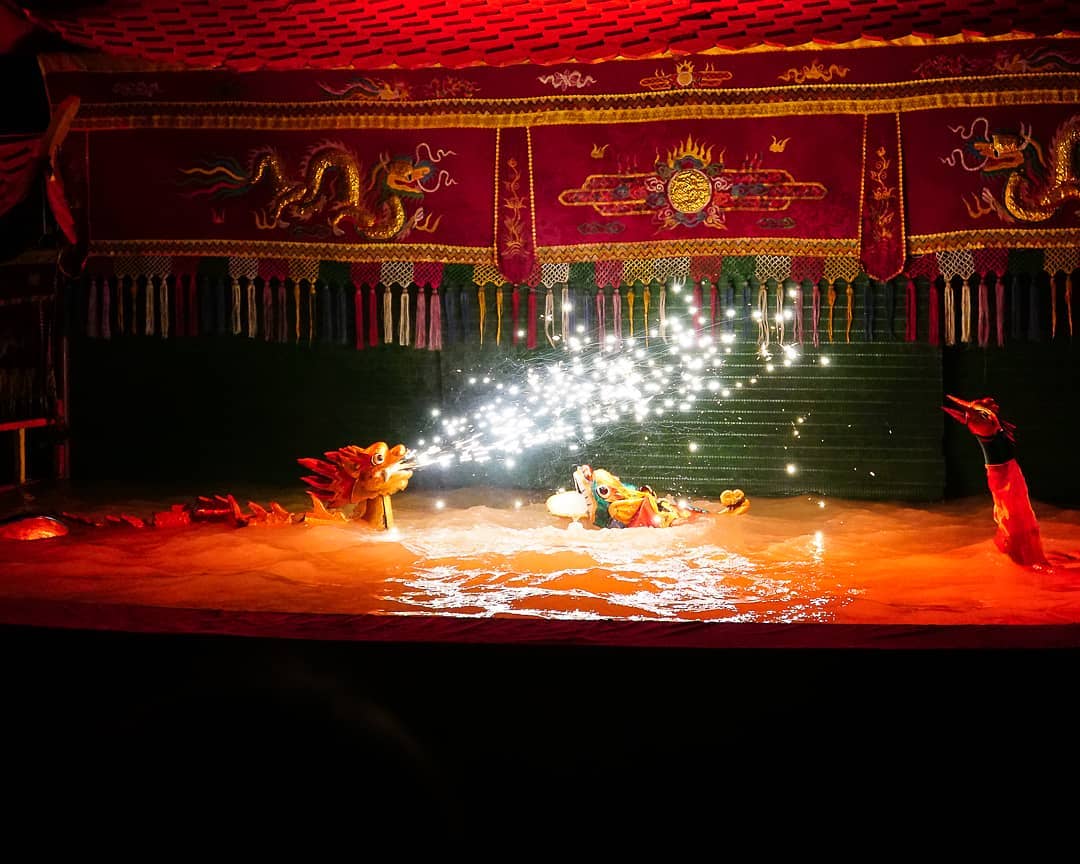 This is a perfect combo of night activities for you if you're looking for an off the beaten path trip. Water puppet is a traditional art form closely connected with the long-standing spiritual life of the Vietnamese people. It's performed in a pool of water with the water surface being the stage. A traditional Vietnamese orchestra provides the background music accompaniment while singers sing songs that tell the story being acted out by the puppets. After the puppet show, head over to the harbor for a panoramic view of Ho Chi Minh City. You can enjoy sumptuous Vietnamese cuisine on this magical dinner cruise aboard a traditional-style Dragon Boat. Check out Water Puppet Show & Diner Cruise in Dragon Boat
8. Shopping tour in Saigon
When you're traveling, it's always important to get great souvenirs for your friends and family at home. And what do you do when you don't know what to buy? Get a tour of all the great shops of course! This one is definitely a great off the beaten path experience because it's just so different.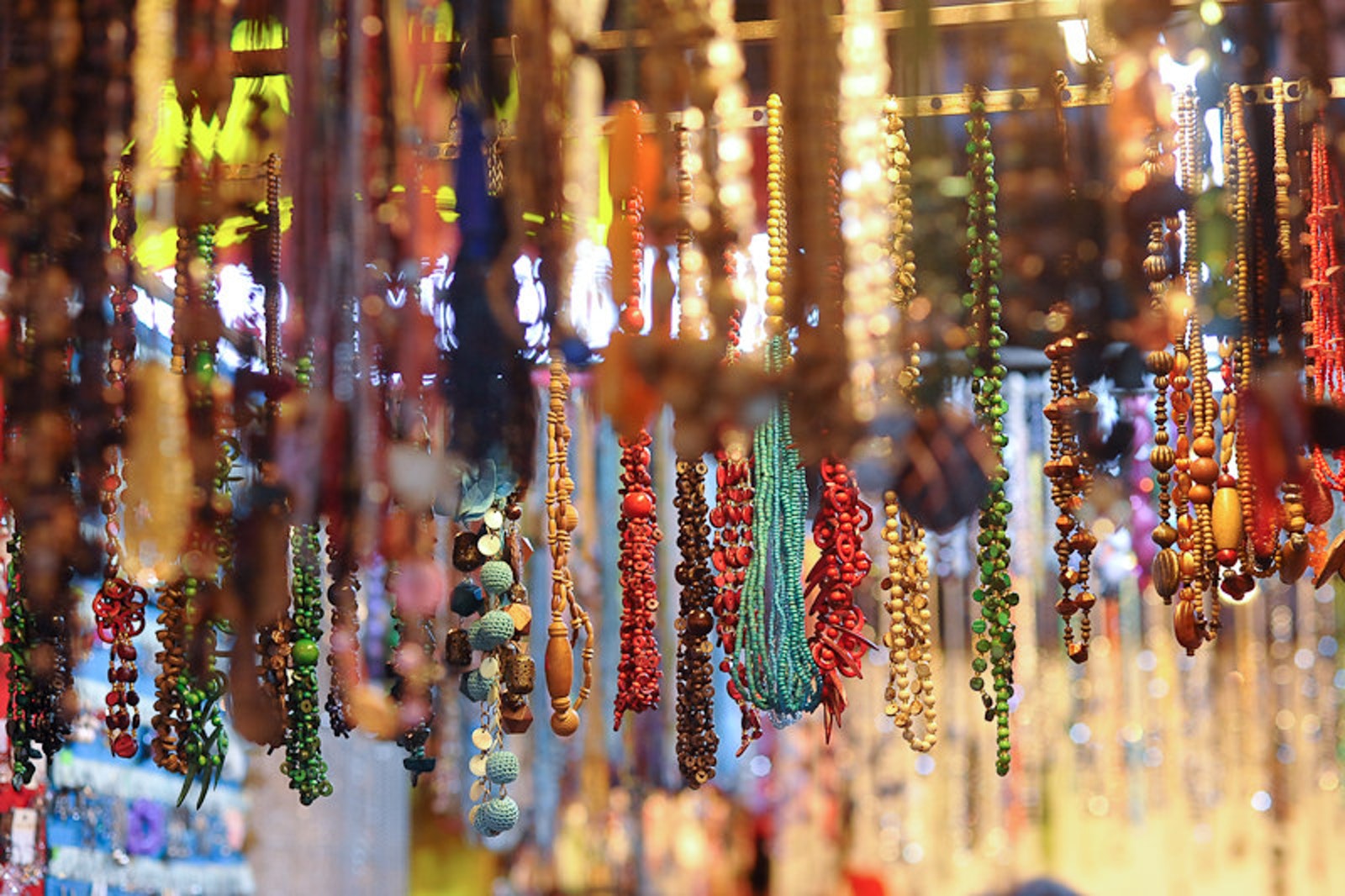 On this tour, you can visit markets unknown to tourists but popular for local people. Just keep in mind that these prices aren't always fixed, so let's get your haggle game on. In fact, always remember that nothing in Vietnamese shops have fixed price and you can always make it lower if you're good enough. But if you're not very good at haggling the tour guide can help you with your negotiation. One of the best things to bring back from Vietnam is definitely fabric, so keep your eyes out for fabric shop on the trip.
9. Traditional Vietnamese food cooking class
Okay, so you've had farm-to-table experience before, but it's always good to learn some home cooked Vietnamese dishes to make when you're home and missing Vietnam. Vietnamese cuisine is very unique and recognizable, spread out to every corner on earth. Tourists to Vietnam are always eager to try the exotic and delicious taste of Vietnamese food. So many tourists love Vietnamese cuisine so much, they often look for the recipes. This tour is created to help visitors learn more about Vietnamese cuisine and some recipes as well. Check out Traditional Vietnamese cooking class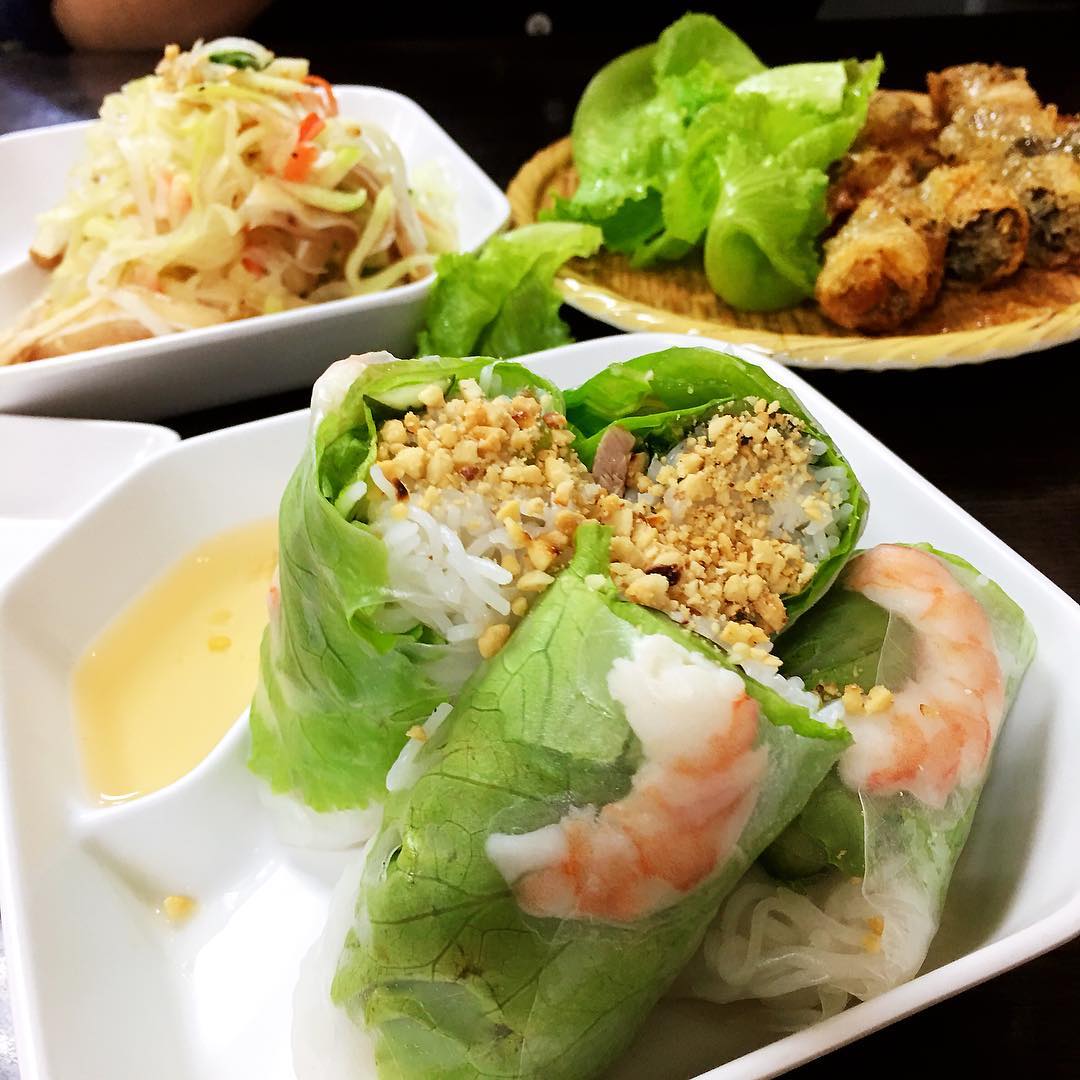 Where's a better place to learn home cooking then at a home kitchen. Local families will welcome you to their house and teach you your favorite Vietnamese dish. If you choose to book the tour early, you can also go to the market and pick out the ingredients.
10. Saigon ghost tour
Ho Chi Minh City is a vibrant and lively city with beautiful architectures, diverse culture, and delightful people. Travelers from all around the world come to Saigon for its old charms and modern appeals. But at night, the city tells a different story. When the night comes, every corner of Saigon whispers mysteries that belong to the darker parts of it. The paranormal is more visible than ever in darkness and is waiting for you to discover. This is definitely a great off the beaten path adventure for anyone who loves the supernaturals.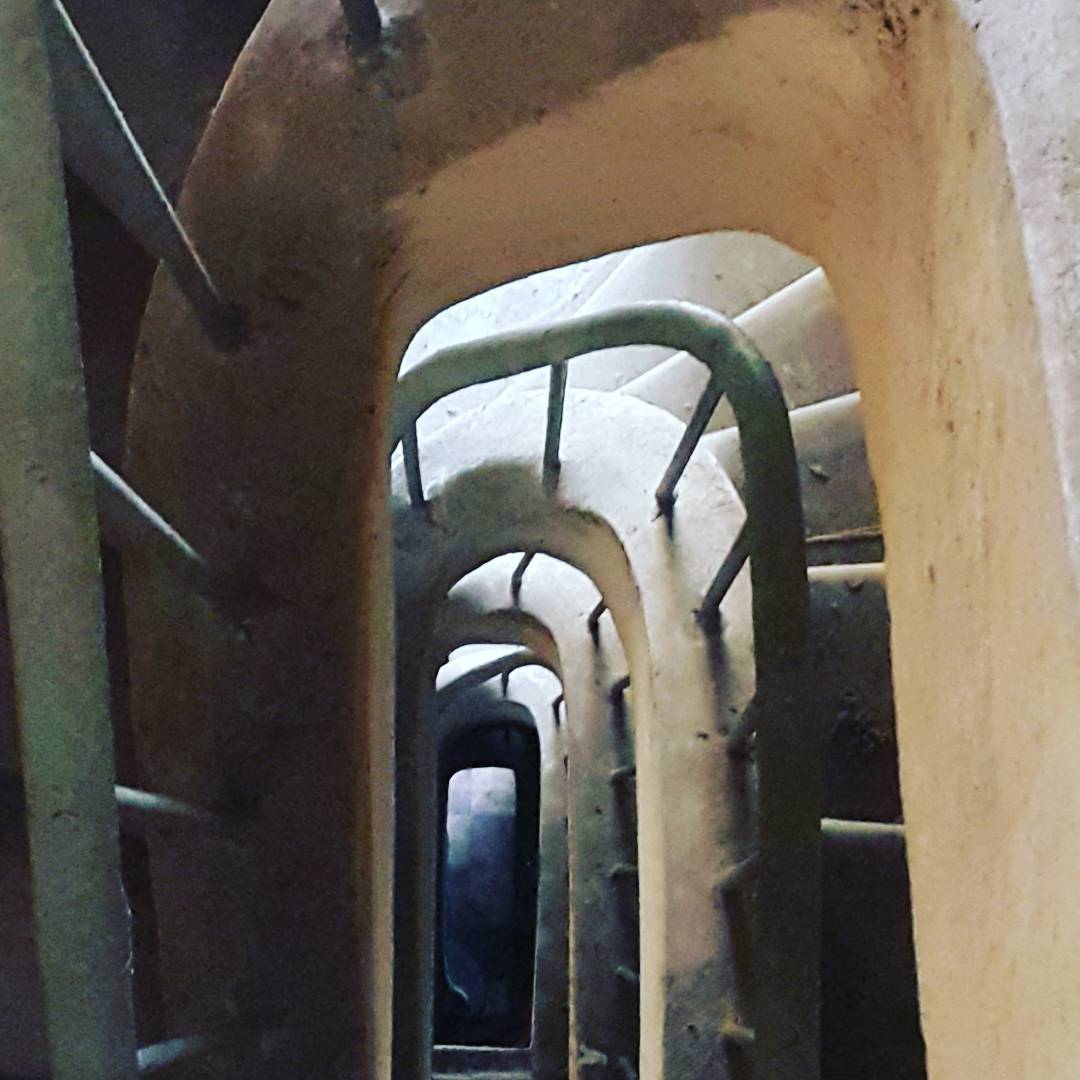 Experience the thrilling feeling when you cruise the lesser known streets on motorbikes. You can chase lost souls and hear horror stories that are only known by the locals. There are multiple haunted sites in Saigon that you can visit. You can learn about their history and why no one dares to visit these places at night. The tour focuses on storytelling, not on cheap special effects to make you scared. The mystery of Saigon's haunted locations are waiting for you to discover.