Cairn is a beautiful city on the East Coast of Australia. People consider it to be the gateway to the Great Barrier Reef. There's also so many things to do, so many day trips to take, and so many options that it can seem a bit overwhelming. So to make it easier for you, here are some suggestions on the 20 best day trips from Cairns.
1. Great Barrier Reef
You can't start a list of amazing things to do in Cairns without mentioning its most famous attraction. It's 2,300km long ecosystem contains thousands of barrier reefs and hundreds of islands. You can say that it's the largest living organism on planet Earth. The reefs are created from over 600 types of both hard and soft coral. Countless species of fish, turtles. dolphins and sharks live here.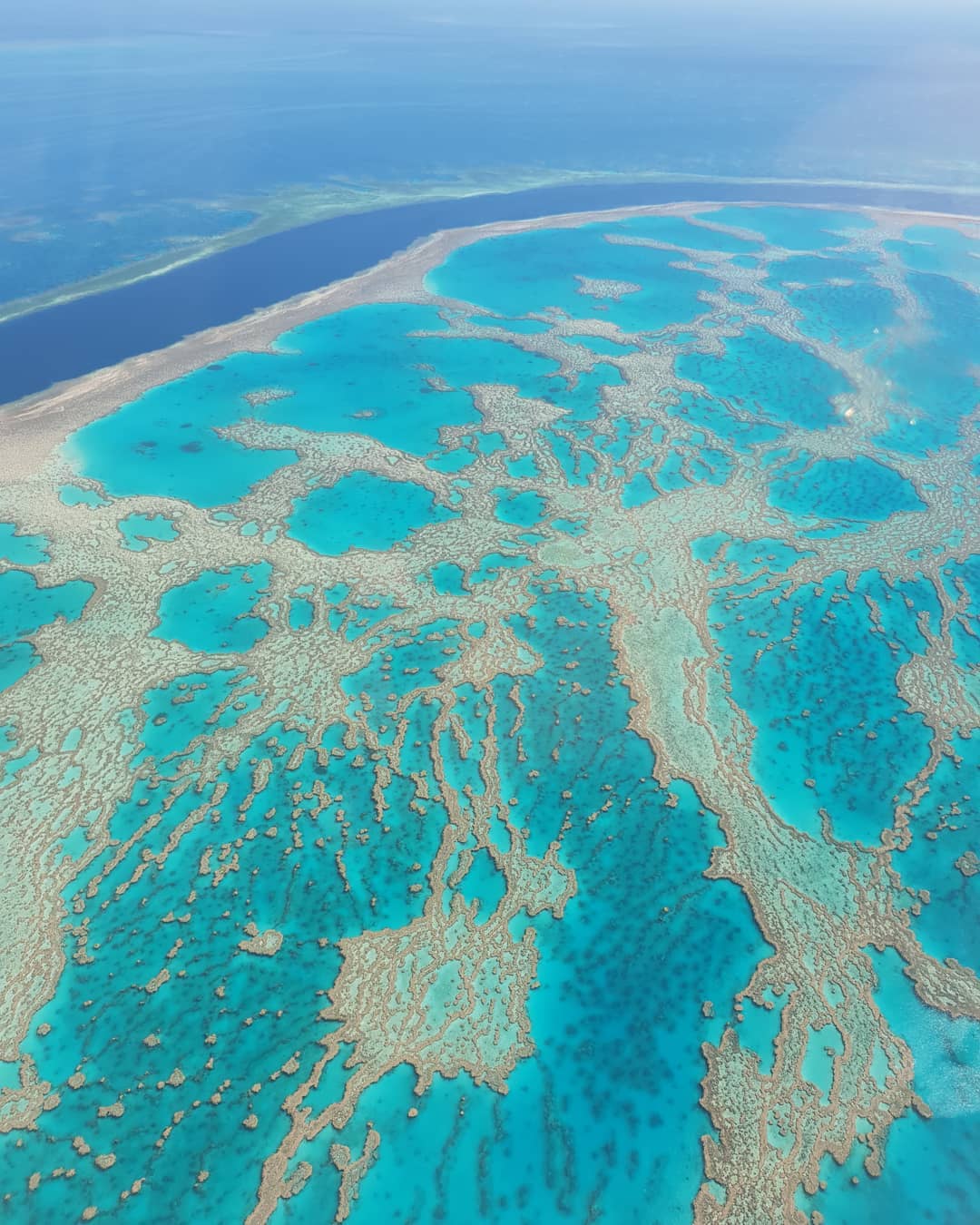 You can explore the reefs further by scuba diving or snorkeling. Whichever you choose, I'm sure you'll have a great time and a great day. The Great Barrier Reef tours in Cairns may take a few hours, during which you can spend time on the deck relaxing on getting your tan on! So remember to always bring sunscreen with you, you'll never know when you need to use it!
2. Cairns City
Well, you're staying in Cairns, how about taking a day to explore the city? It's the gateway to the many great tourist destinations in Tropical North Queensland, Australia. There are a plethora of clubs and coffee shops in the city, all overflowing with international tourists - helping give Cairns its cosmopolitan feel.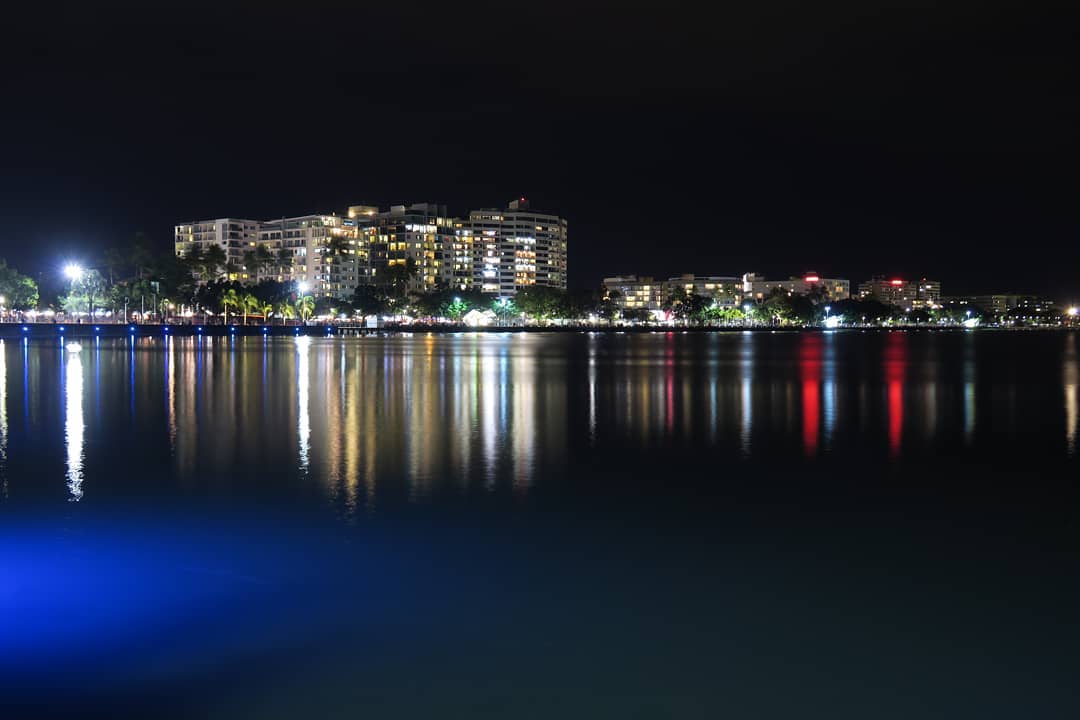 Cairns city at night Instagram: @wogwithkameraYou can swim in the artificial "lagoon" on the promenade near the pier. It's unfenced and free to use, it's also ideal for families with children. Another great place to visit is the Cairns Wildlife Dome; an all-weather wildlife exhibit enclosed by a 20 m high glass dome on top of The Reef Hotel Casino. You'll walk through a replicated rainforest environment whilst birds such as parrots, cockatoos and lorikeets fly freely around. There are other activities you can take part in, like whale watching, bungy jumping, mountains bike tour, and so much more.
3. Green Island
Just 27 km off the coast of Cairns is Green Island. It's a 6000-year-old coral cay located in Great Barrier Reef. This place is very unique, with both a reef and a rainforest environment. Out of over 300 coral cay in the Great Barrier Reef, this place is the only one with rainforest. After hosting so many tourists for a long time, much of the coral off the beach has been damaged. But your day trips here can still continue with other fun activities.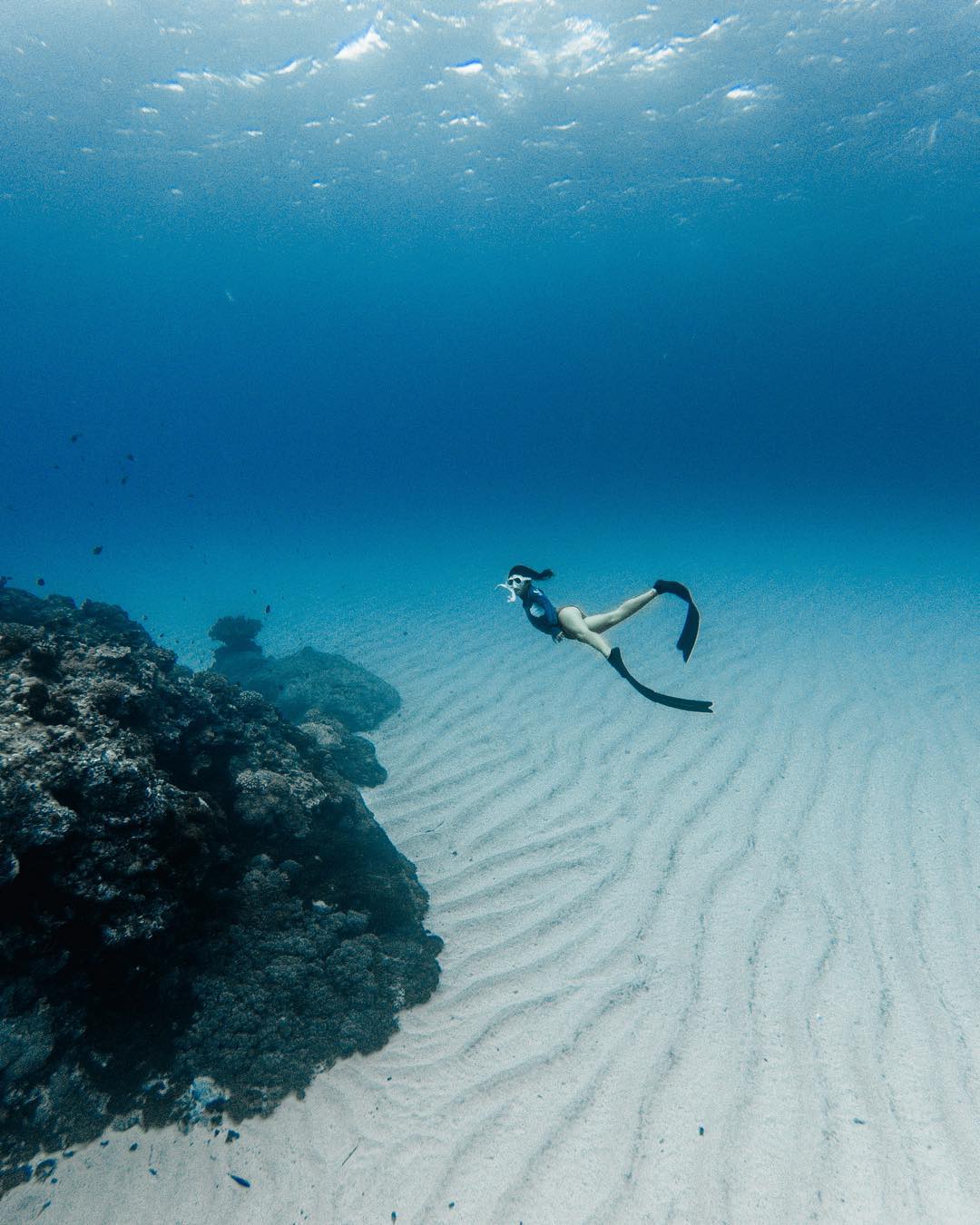 You can explore the island's flora, as this island is home to over 120 plant species and over 50 species of bird. So get your binoculars, because you're going birdwatching! Also make sure to visit the island's boardwalk center; it features unique displays on European and Indigenous histories and the ecology of the island itself. Green Island is definitely a great choice for day trips from Cairns. Check out Half-day tour to Green Island from Cairns
4. Josephine Falls
The Josephine waterfalls and swimming hole are ranked amongst some of the most beautiful waterfalls in Tropical North Queensland Australia. Its beauty alone is plenty reason to give it strong consideration when thinking about the best day trips from Cairns. It is situated just 75 km south of Cairns. These picturesque waterfalls set in the jungle are a great place to spend your day. Visitors can swim in the crystal clear waters and relax on the sandy beach. Its natural swimming hole with its water slides is a refreshing way to deal with the tropical heat.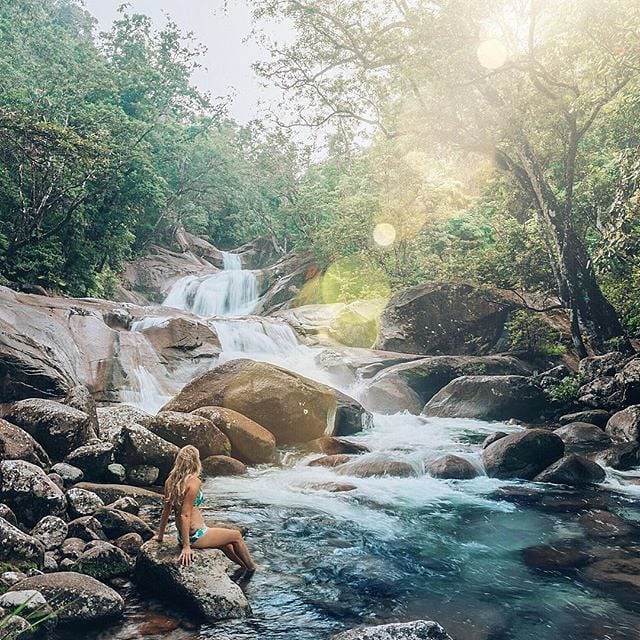 You can briefly visit the falls as part of the nearby Atherton Tablelands. But I recommend self-driving so you can enjoy the beauty of the falls for as long as you like. And note that there are restricted swimming areas. They are restricted for good reason so please make sure follow the signs for your safety.
5. Port Douglas
Port Douglas, or the resort town of the north as people often call it, is a magnet for cashed-up holiday-goers thanks to its luxury lodgings. But it also has plenty to offer day trippers that won't have you breaking the bank (unless you want to).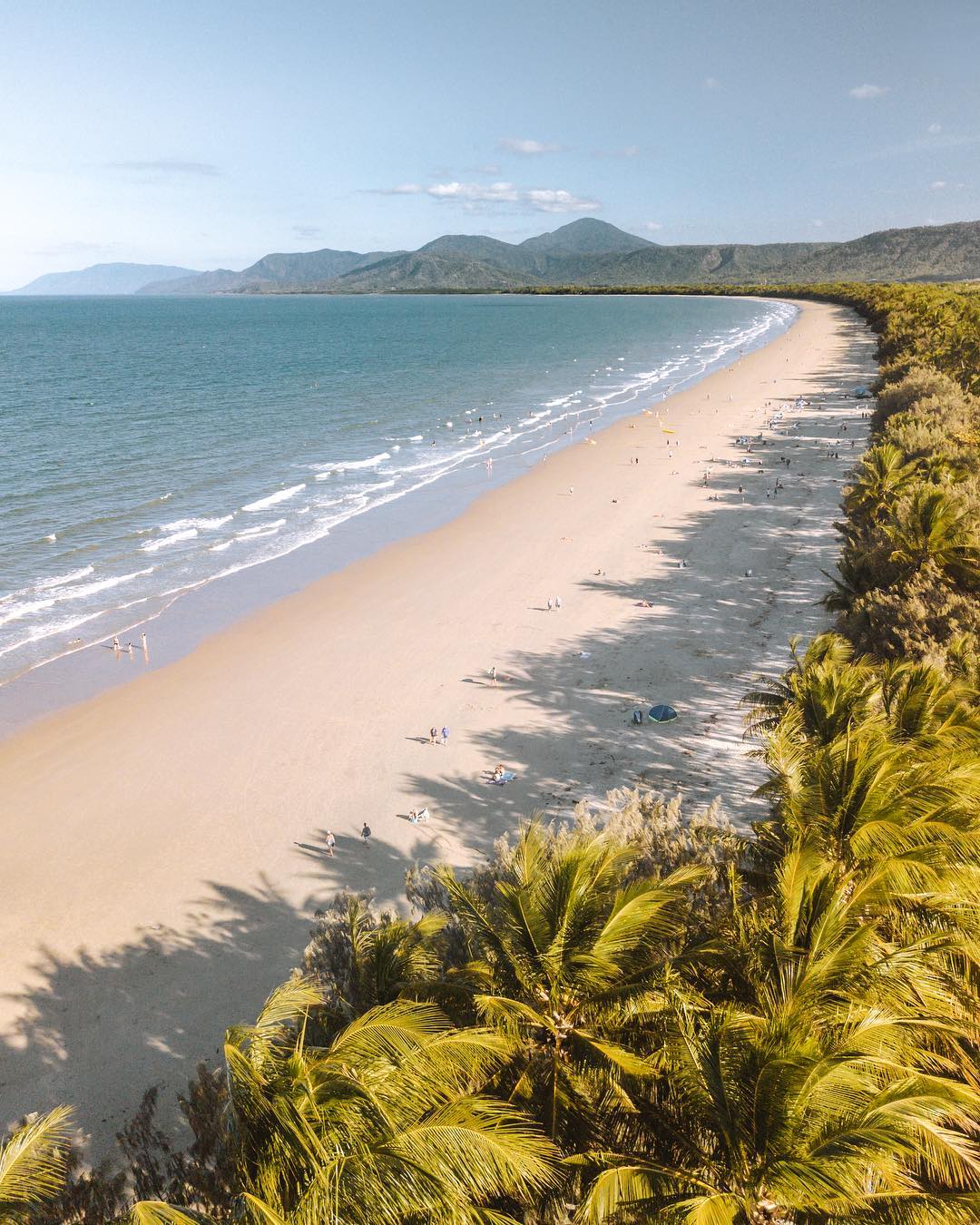 Pack lots of sunscreen, because this place is all about the beach, the views, and the beers. Enjoy the coastline for one hour along the ridiculously scenic Great Barrier Reef Drive. You can stop at Rex Lookout to snap the breathtaking views of the green mountains melding into the Coral Sea. While you can stay at the beach all day if you want (I wouldn't blame you). I recommend paying a visit to Macrossan Street, the main hub of activities. You can pick from one of the many great pubs lining the street for lunch, or maybe browse the shops for beautiful local souvenirs.
6. Fitzroy Island
With just a 45-minute ferry ride from Cairns. Fitzroy Island is one of the lesser-known beauties for reasons we just couldn't understand; despite its beauty, the crowd is almost non-existent. It has open woodlands, lush rainforest, azure waters, and coral beaches. It's quiet and definitely is one of the best day trips from Cairns that you can take. You may want to pack your snorkeling gears because you're surrounded by coral reefs as soon as you hit the water. While you can do snorkeling at the main beach in Welcome Bay, I suggest a short stroll through the rainforest to Nudey Beach for a touch more seclusion. It's just the name of the beach, so please keep your clothing on. There are also lots of water toys on Fitzroy Island. There are kayaks, SUPs, PADI dive trips, a giant ocean trampoline, and glass-bottom boat tours. Check out Full day snorkeling tour at Fitzroy Island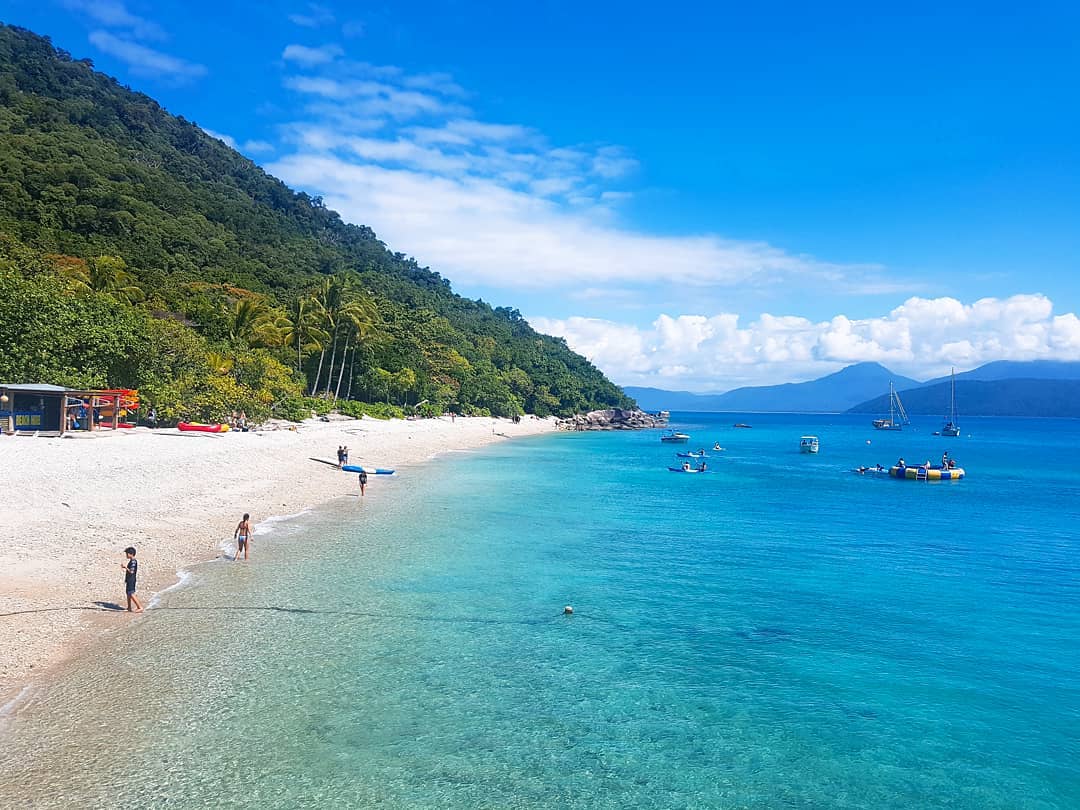 You can continue your adventure on land too. There are three main walking trails to explore the island's national park core: the Secret Garden track or the Lighthouse Road or Summit Track. Both the Lighthouse Road and the Summit Track will lead you to the lighthouse, where you can enjoy the most spectacular sea views.
7. Mission Beach
It's not hard to see why tourists flock to Cairns. There are reef adventures, tropical islands, beautiful beaches, delicious dining options and much more - but what if there was a place with the same blessings that hadn't become famous among tourists yet? Come to Mission Beach, a picture-perfect beach made up of four beachside villages: Bingil Bay, North Mission, Wongaling Beach, and South Mission. Walking on Mission Beach is like walking in a dream, it's chock-full with the region's famous natural beauty.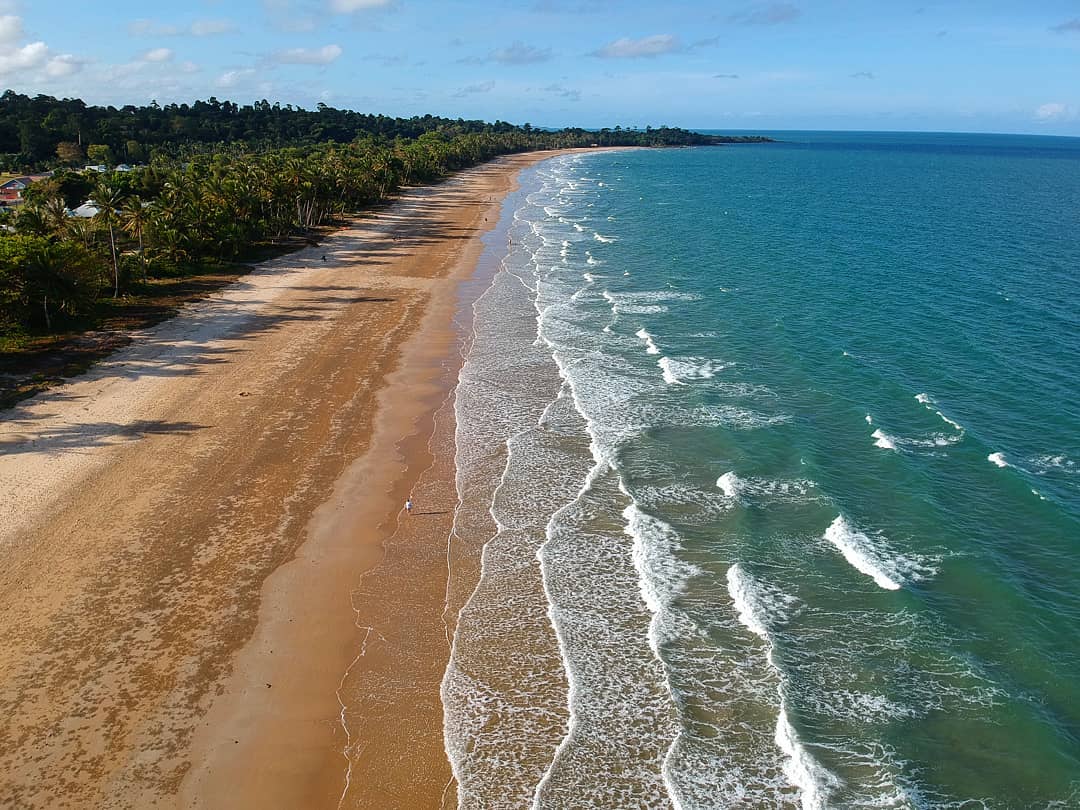 This day trip can be as laid-back or as active as you want it to be. For those looking for a quiet day, you can explore North Mission, where you'll find the calm waters, cute cafes, and a handful of boutique stores. And for those who want action, Mission beach is filled with adrenaline-packed activities. There's the 4km circuit to the summit of Bicton Hill, the stroll along the Kennedy Walking Track in South Mission. You can also ride across the beach on a wind-powered blokart. Mission beach is perfect for both relaxing and adventuring and overall, it's definitely one of the best day trips from Cairns.
8. Cape Tribulation
Cape Tribulation is a big day trip for travelers.It's roughly a three-hour journey from Cairns, but it's definitely worth it because it's truly among the best day trips from Cairns. Start your trip at dawn and make sure to stop for coffee at The Junction Cafe in Mossman. After that, take the ferry over the Daintree River. When you're on the other side, it's a 45-minute drive until you reach your destination.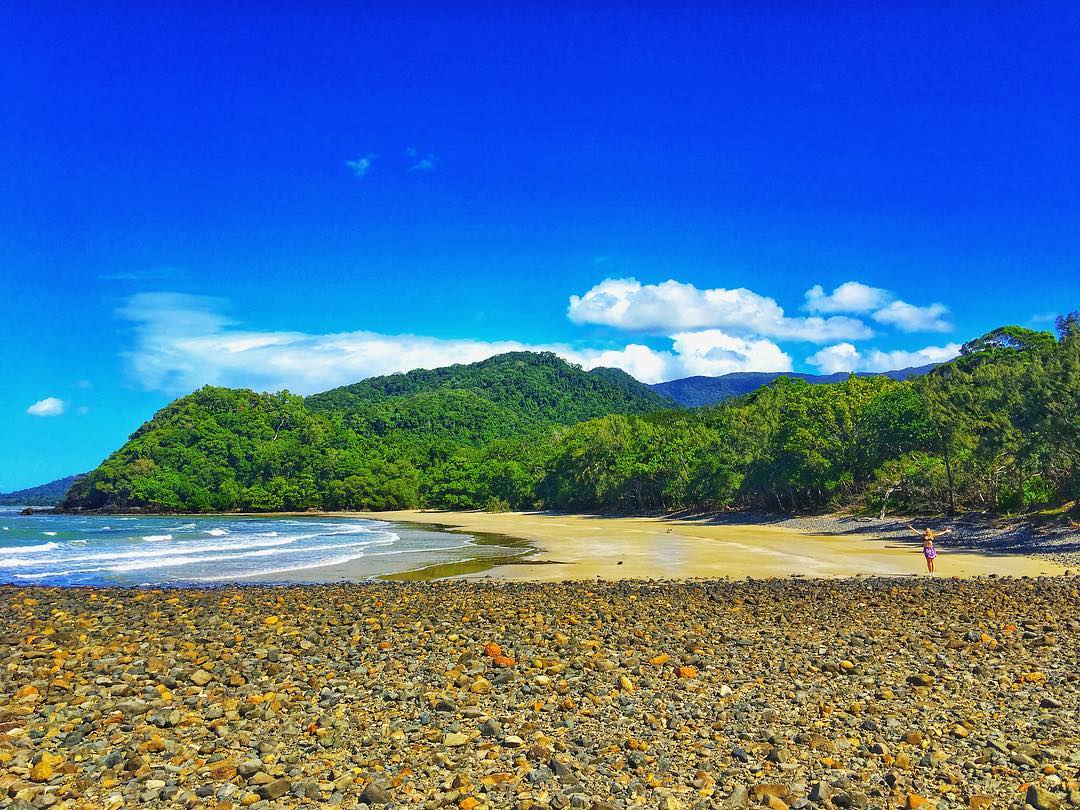 When you arrived at Cape Tribulation, there are a plethora of activities to choose from. There are many short trails that lead to secluded beaches and rainforests to keep you on your toes. You can join a small guided eco-tour on electric mountain bikes, or snorkel the pristine Mackay and Undine Reefs on a half-day eco-tour. While one day isn't enough to cover all the activities that this place has to offer, it's definitely enough to make you come back for more.
9. Kuranda
Kuranda is a burst of color and quirk in a sea of a World Heritage-listed rainforest. This place is just as great as any other day trips from Cairns that you could find. Over the years this mountain village has become a destination in its own right, thanks to its free-spirited flair and the jaw-dropping modes of transportation that'll get you there. You can start your journey at the Skyrail Rainforest Cableway, 15 minutes from Cairns. You'll go over the rainforest in a gondola cabin with panoramic views of the Coral Sea and Highland, and you'll go through the forest layers to reach two mid-stations: Red Peak and Barron Falls.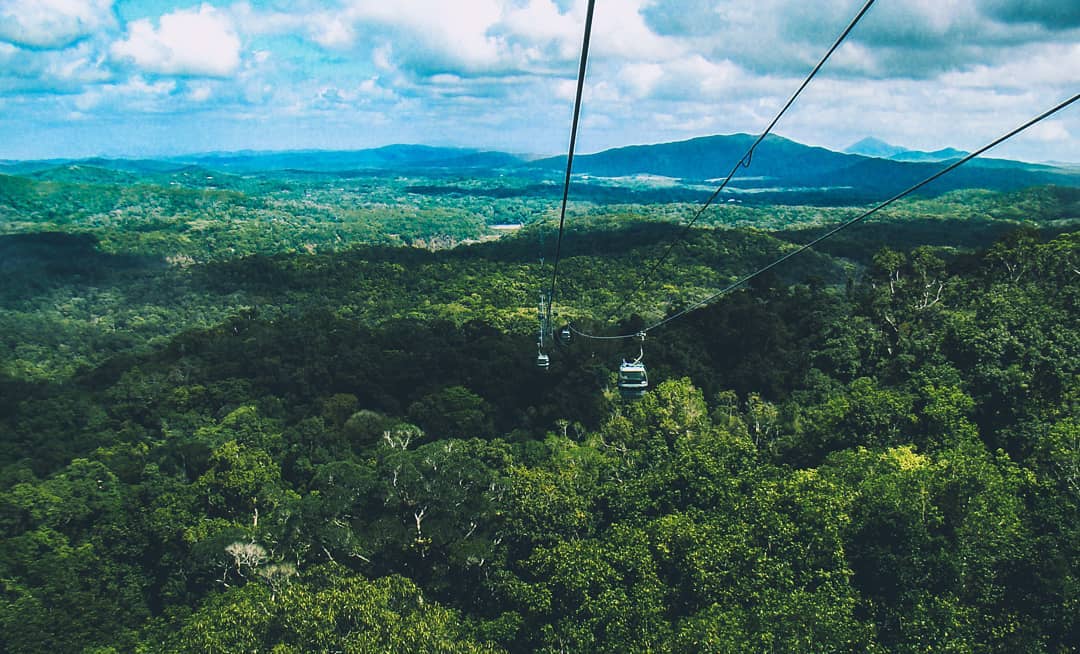 Once you're in Kuranda, immediately make your way to the daily markets. Here, you can find everything from handmade jewelry to kangaroo skin bikinis. There is also a candy kitchen, fudge bar and tea room along the way. If you're not keen on shopping, the rainforest will keep you just as busy. Rainforest tracks skirting the village center where majestic fig trees are home to yellow figbirds and colorful parrots. You can also purchase the Kuranda Wildlife Experience pass to explore the Koala Gardens, Australian Butterfly Sanctuary, and Birdworld Kuranda.
10. Palm Cove
If massages and lazy lunches are one of the features that you're looking for on your day trips from Cairns, then head straight to Palm Cove. People call it the day spa capital of Tropical North Queensland. This place is all you could need for a short break within walking distance along its palm tree-lined esplanade.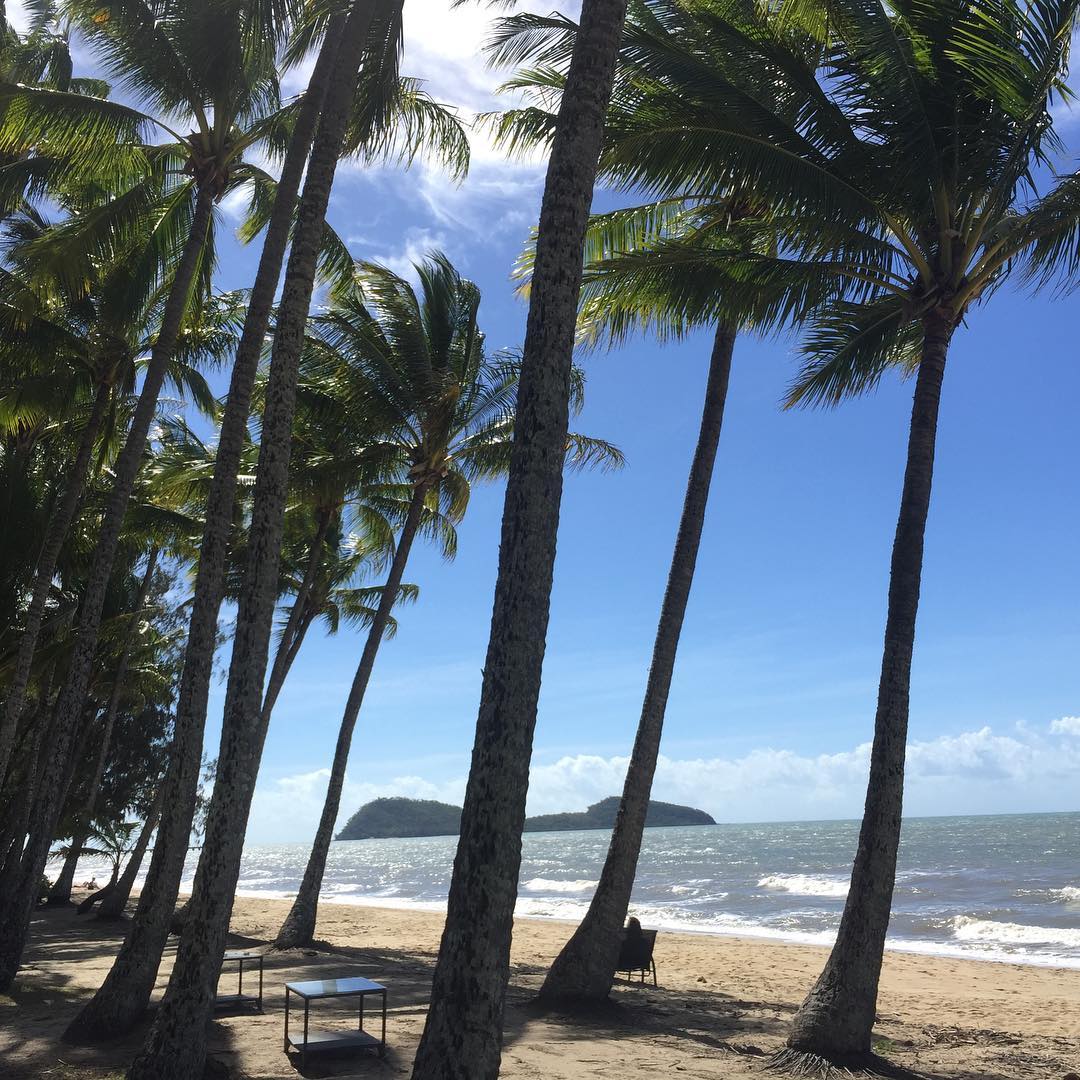 You can join the guys at Palm Cove Watersport for a sunrise kayak tour to Double Island if you arrive here early enough. People may think that the village is small, but rest assured it's packing the goods when it comes to resort wear. You can shop your way through town with breezy kaftans, tropical prints, with art galleries and cafe breaks in between. After you've finished shopping, I'm sure that your feet will be very sore, so it'd be a great time to relax at a spa of your choice. You can do anything you want, from organic facials, anti-aging, hot stone, herbal mud… you name it, they'll have it. After that, you can relax beneath a palm tree on the beach and watch the world go by.
11. Chillagoe Caves
It's 215 km or three hours' drive west of Cairns, through Mareeba and Dimbulah. Chillagoe Caves day trip is a great way for visitors to get a quintessential Australian Outback experience. It has a spectacular landscape spread with fantastic Karst cave systems. There's also the debris of numerous mining ventures. For those who take interest in nature, Chillagoe is a haven for wildlife, with dozens of bird and animal species.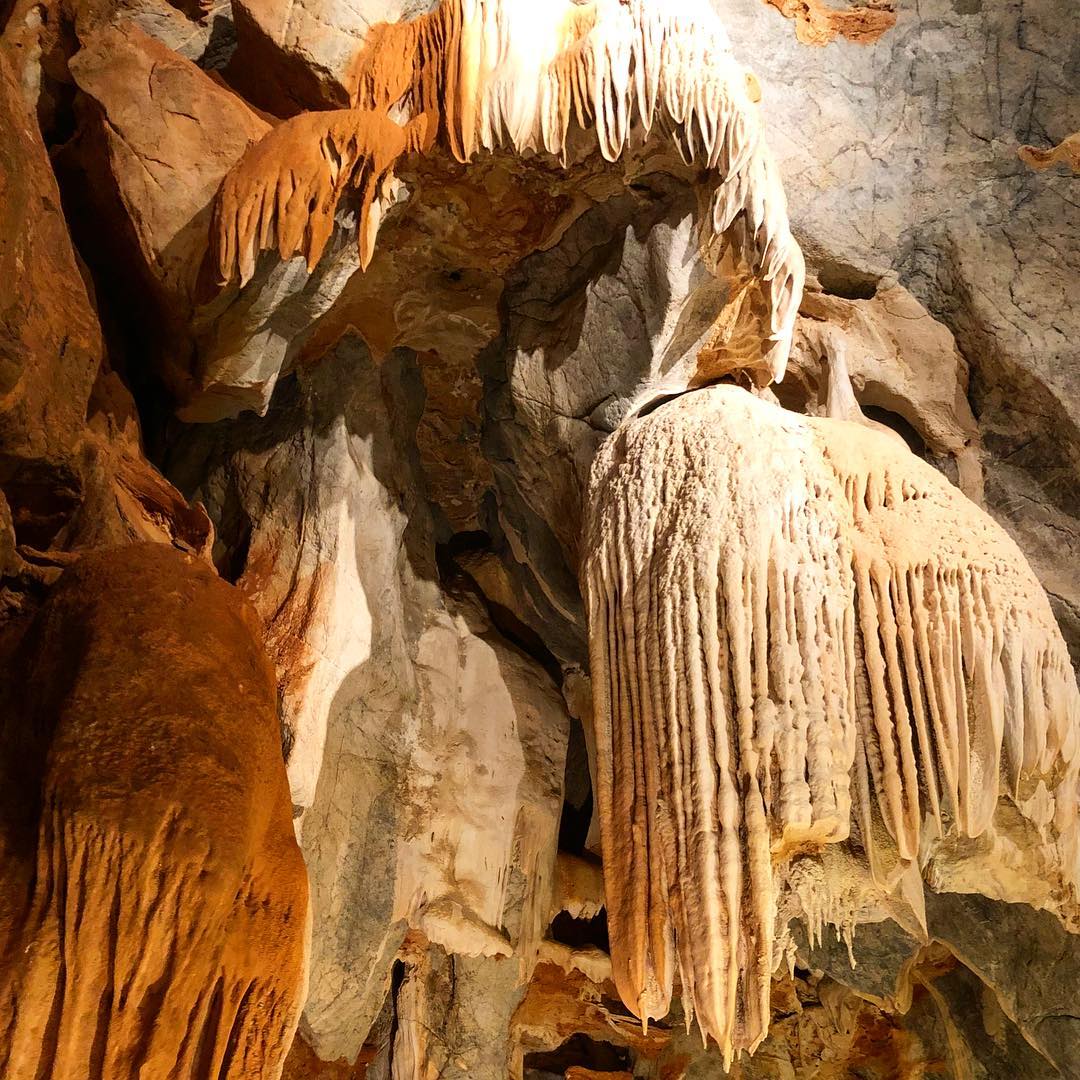 The museum is another attraction in itself when visiting Chillagoe. It displays the history of Chillagoe, including mining, smelters, caves, natural history, artifacts, old projectors, minerals, and marbles display. About one kilometer from the town, the limestone caves at the Chillagoe-Montana National Park, is a fantastic walk. You can't say that you've had one of the best day trips from Cairn if you haven't come to Chillagoe.
12. Atherton Tablelands
While Cairn is famous for being on the doorstep of one of the greatest living wonders, the Great Barrier Reef, the inland areas near Cairns is just as impressive. The Atherton Tablelands is a combination of rolling hills, tropical rainforest, timeless villages, and farm country, guaranteed to impress.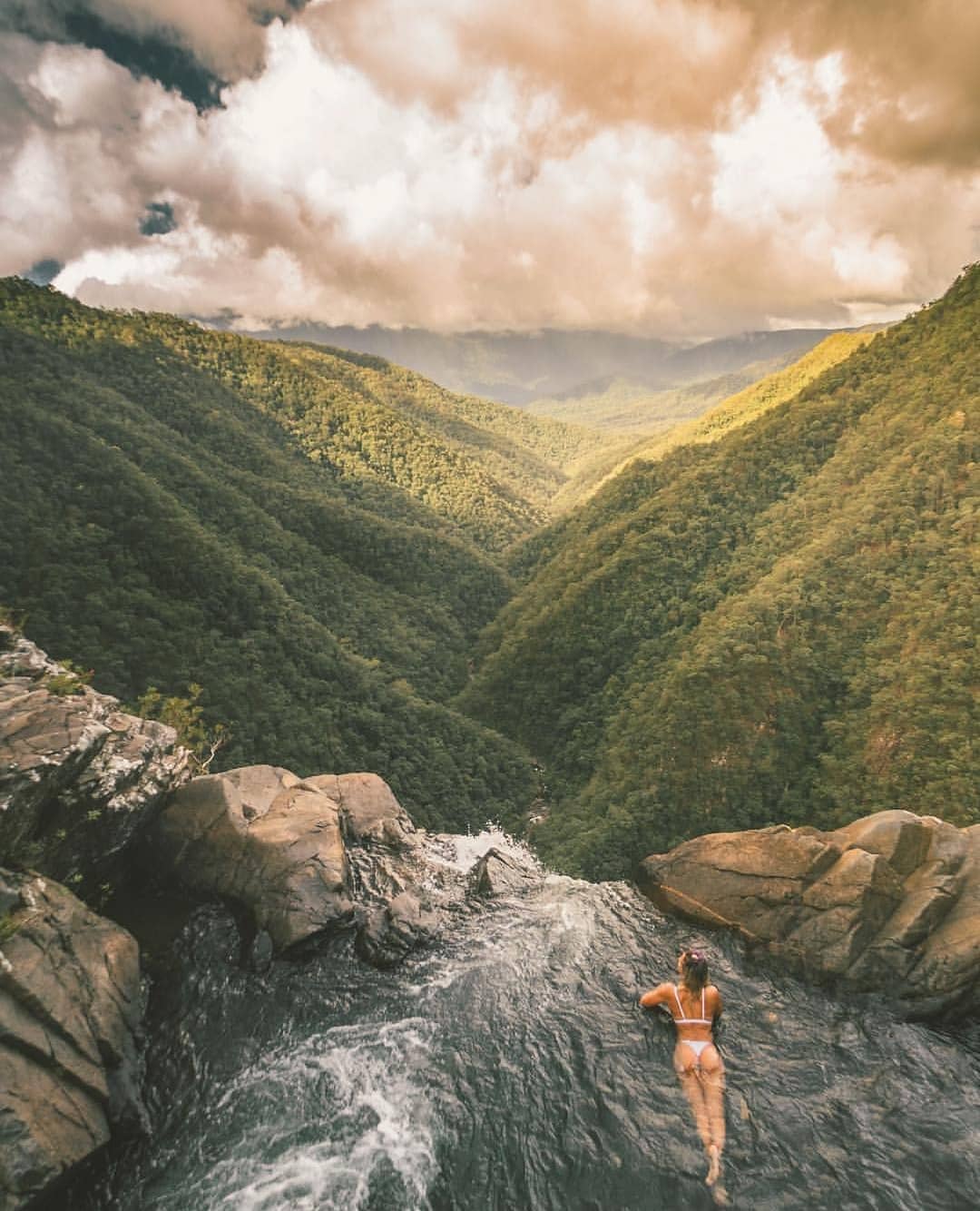 You can start your day trip with a hot air balloon ride to learn about the land. After that, you can visit the other attractions. The Tablelands is also great for cheese-tastings, handmade chocolates, locally-grown tea, and coffee. So it's definitely perfect for foodie travelers. If you want to burn some calories, Atherton Tablelands' got you covered. With waterfall trails, rainforest skywalks, freshwater swimming holes, and easy strolls to marvel at gigantic 500-year-old strangler fig trees, the Tablelands is full of interesting activities for you to choose from. It's absolutely one of the greatest day trips from Cairns.
13. Little Mulgrave
There's a lot of great things to do in Cairns, but few can match the excitement of horse riding. Little Mulgrave is just a 40 minutes drive away from Cairns. The horse riding itself lasts approximately an hour and a half. On the tour, you would likely to be provided with a light meal and refreshments. During the ride, you pass through paddocks, lush rainforest and even a small river. The ride is completely tailored to your experience in horse riding, there are places where more advanced riders can trot and canter, while the un-experienced ones stick to a slower pace. If you're into golf, there's also quite a few golf course in the area. There's actually not much to do in Little Mulgrave, but the horse riding experience alone, make it one of the best day trips from Cairns.
14. Paronella Park
Paronella Park is perhaps one of the best-kept secrets in Queensland. It's the dream design of The Spanish cane farmer, Jose Paronella. Just a 1.5 hours drive south of Cairns, this is the place is full of magical sights. As you wander through the grounds, you're transported back in time. Back to a time when people would gather here to cool off in the creek. Follow the Grand Staircase down to the Lower Refreshments Rooms, and cast your mind back to the '30s and '40s when visitors used it as a country club. There are many tours you can take to understand more about this place.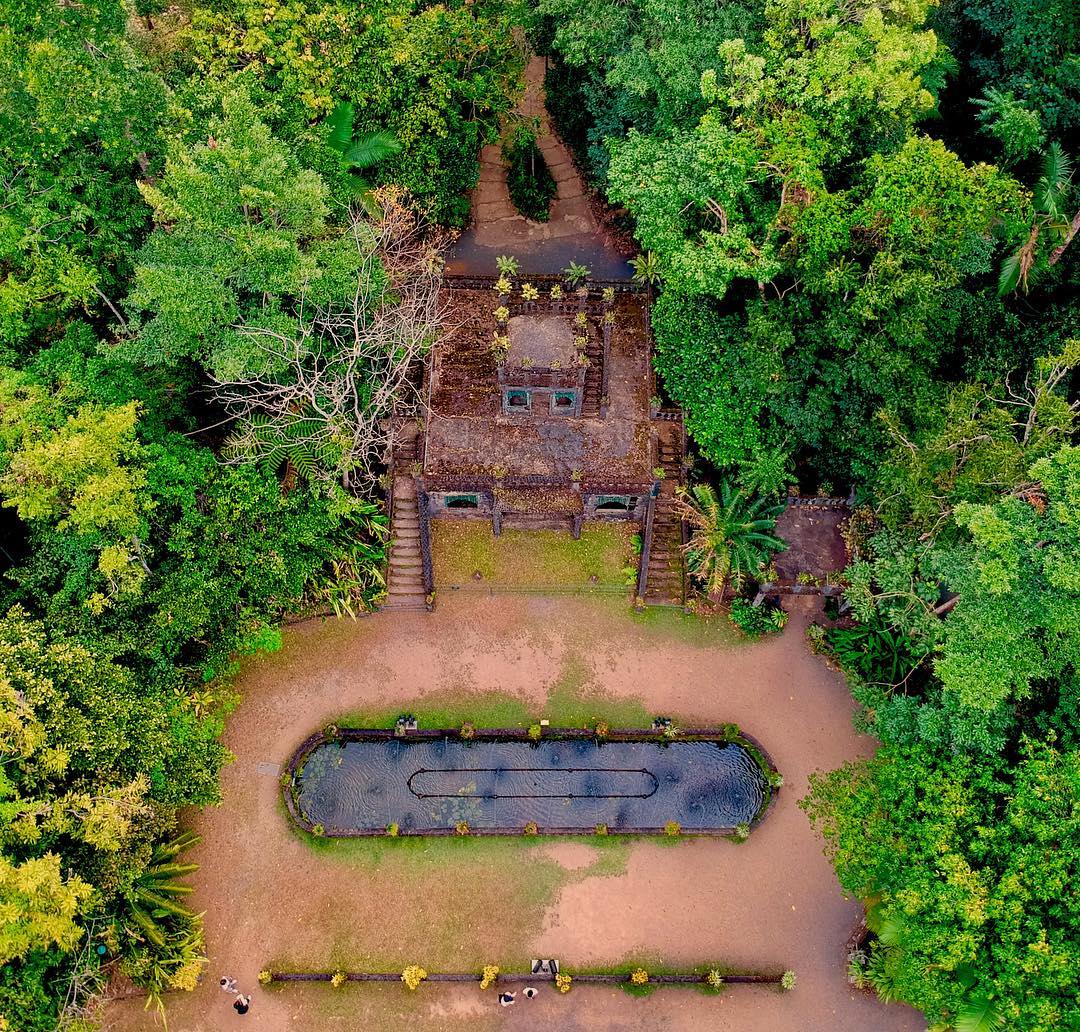 There's the darkness falls tour, where you can explore the park at night. There's the hydro tour, where you can have an inside look at North Queensland's first river-driven hydroelectric generator. Visit the trees with the botanic walk. And then you can also visit the museum. In here you'll see the original projector that beamed films onto the wall of the Hall. And maybe look through José's family album. With its magic, there's no denying that this is one of the best day trips from Cairns.
15. Crystal Cascade
Crystal Cascades is only a 20-minute drive from Cairns. It's is one of the secrets of Tropical North Queensland that locals wish they could hide from visitors, and only accessible by private car. Crystal Cascades is a short, scenic walk which follows a concrete path along the rainforest creek, with multiple rapids, rock pools, and waterfalls along the way. The waterfalls run over smooth natural rock slides into deep swimming holes.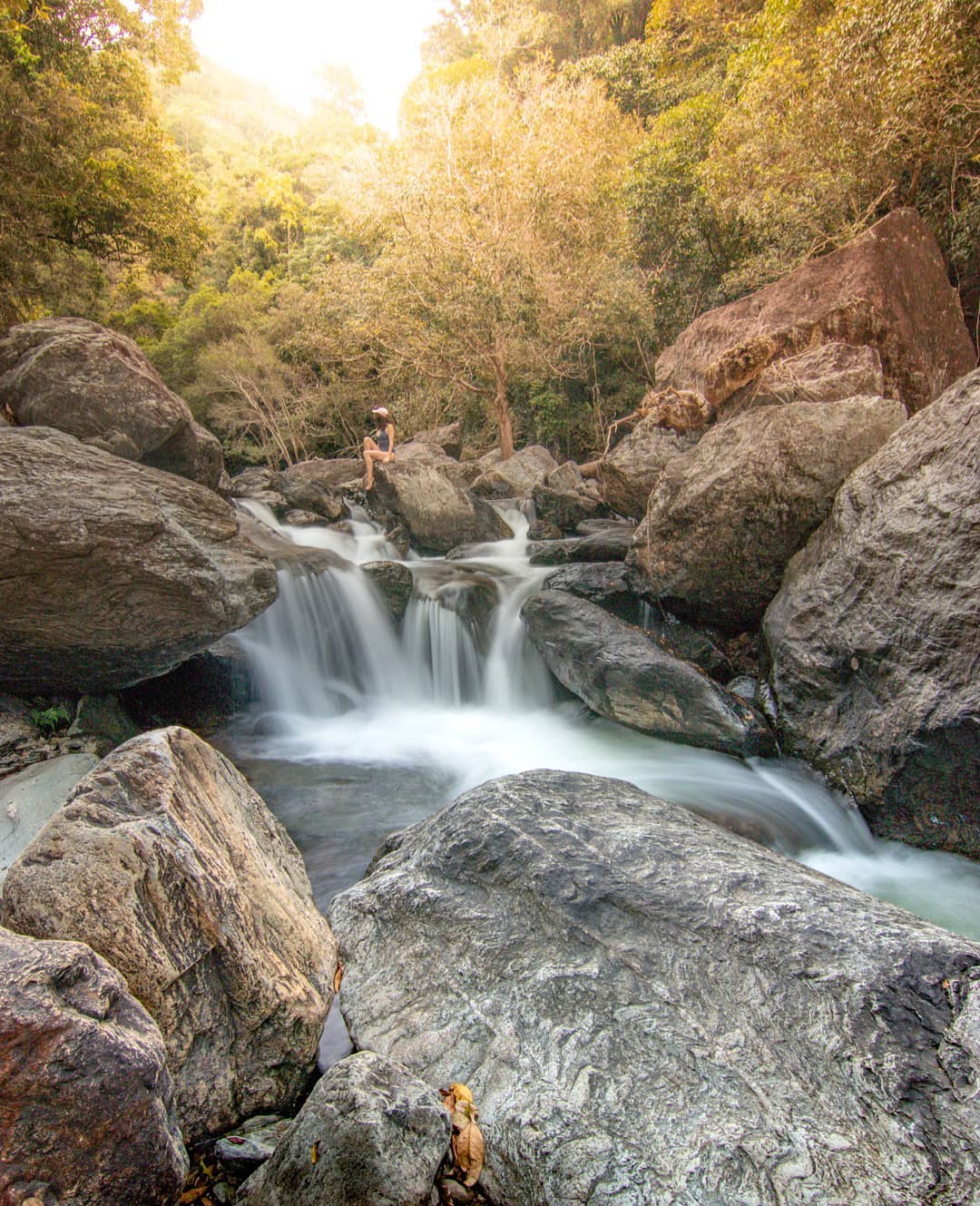 The area is surrounded by tall rocky boulders and greenery. Crisp clean water makes for a safe and refreshing swim, especially in summer when it is unsafe to swim at the beaches due to stingers. Overall, this place is still among the great trips from Cairns, definitely deserving of consideration.
16. Tjapukai Aboriginal Cultural Park
People often call this park the place "where Australia begins". Here, you can take part in multiple activities with the Australian native peoples. You can walk through the Tjapukai parklands to learn about bush foods and the traditional uses of native plants, and end your journey with billy tea, damper and native fruit jams as you relax by the lake.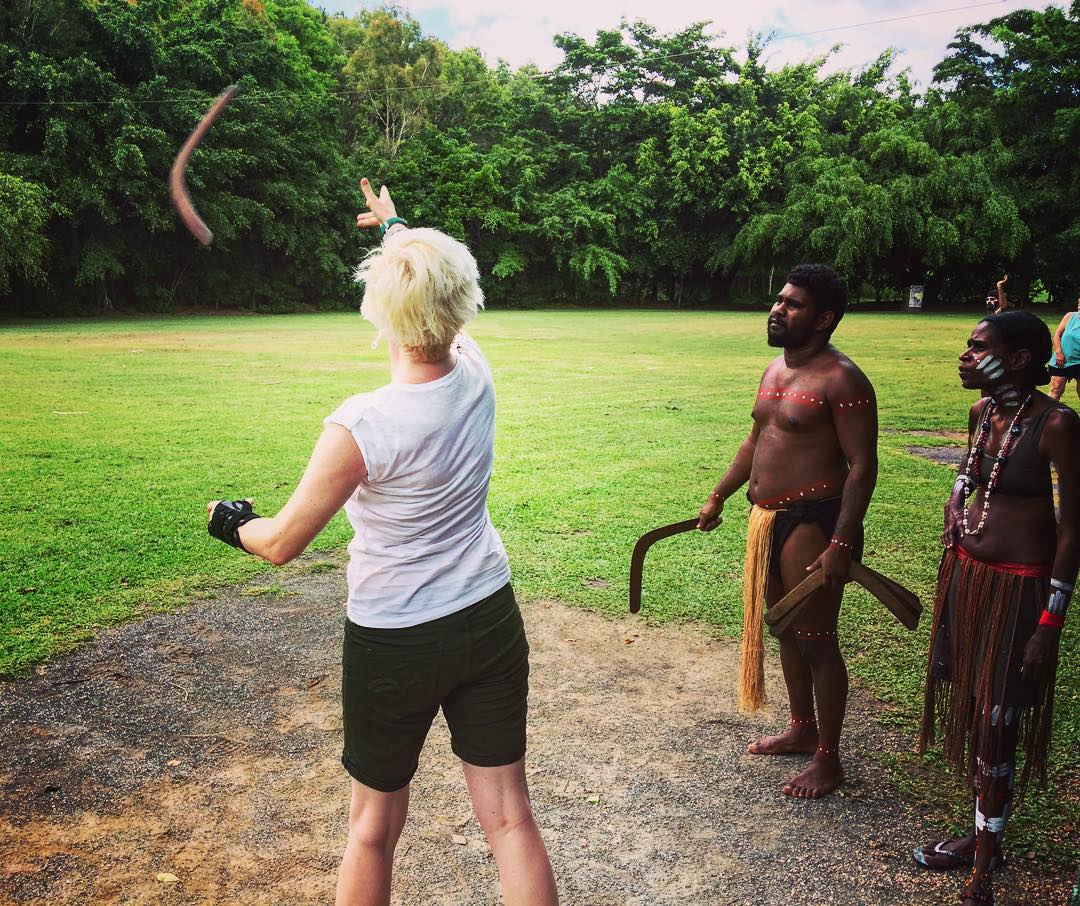 There's also spear and boomerang throwing. Where the Tjapukai warriors will teach you how to throw a boomerang and a spear. Aboriginal people used a number of different boomerangs for hunting, but only the return boomerang will come back to you. Learn the correct way to throw a boomerang to make sure it returns. There are many more activities here, you can join a dance theater or see a didgeridoo performance. If you're into culture then this place is an absolute must on your list of day trips from Cairns.
17. Daintree Rainforest
Just over 100km North of Cairns, you find the Daintree Rainforest. It's one of Sir David Attenborough favorite places on Earth. People know it as the oldest rainforest. You can spend your day explore the jungle and learn about the wildlife. The Daintree river cruise is an absolute must if you come here. On the trip, you can spot crocodiles and learn about the flora and fauna.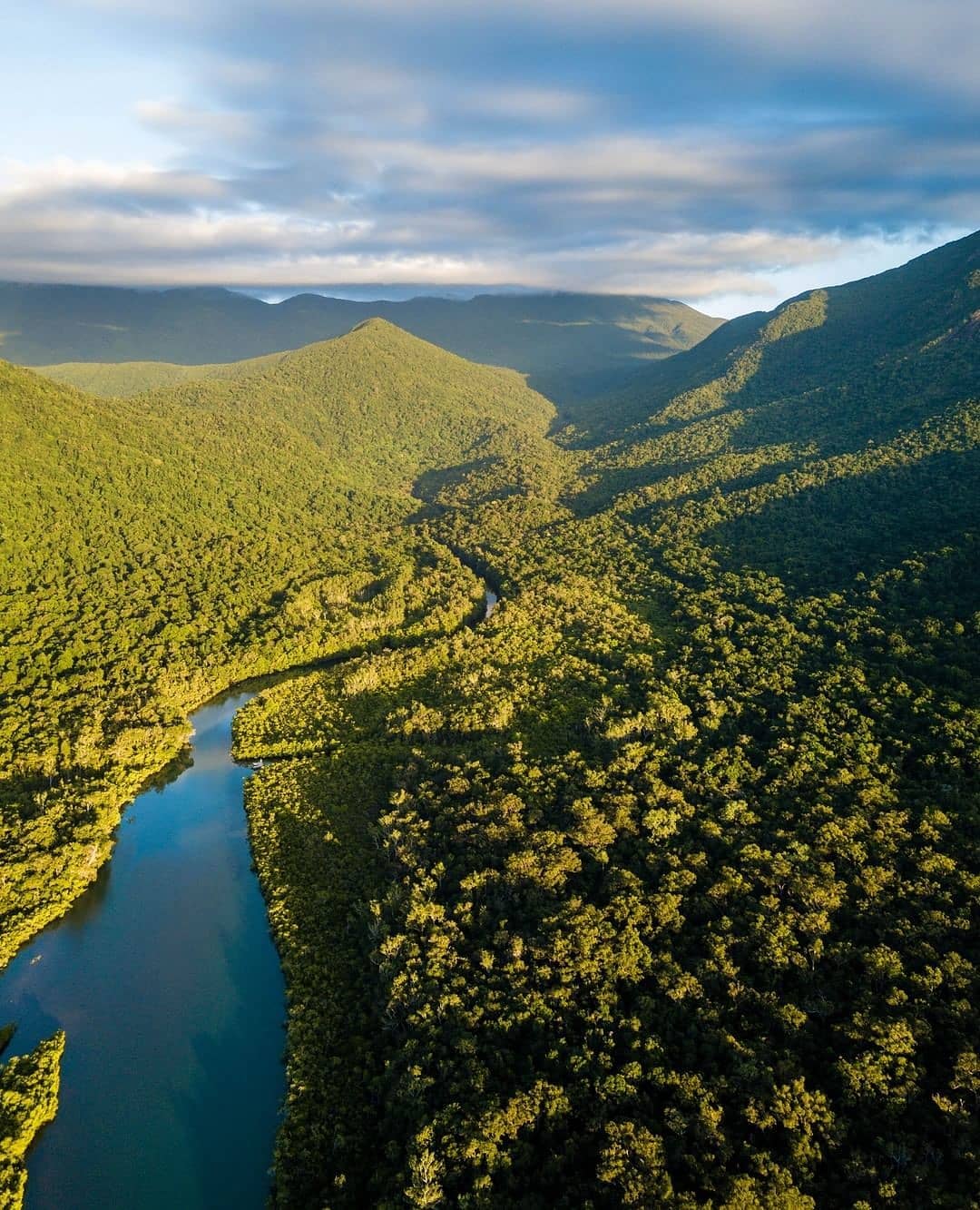 You can go for a swim in a freshwater creek, people call it the Emmagen Creek. In the afternoon, maybe you can visit Cape Tribulation beach. It's the beach that lies in between the world's oldest rainforest and the largest living being on Earth. If you're looking for great day trips from Cairns, then mark this place down. It's definitely worth your time and will surely give you an awesome experience with the local wildlife.
18. Michaelmas Cay National Park
It's located on the world famous Cairns GBR and is protected under the Great Barrier Reef World Heritage area, 40km North-East of Cairns. Note that access onto Michaelmas Sand Cay is only allowed on the exterior beaches of the roped-off area between 9.30 am and 3.00 pm.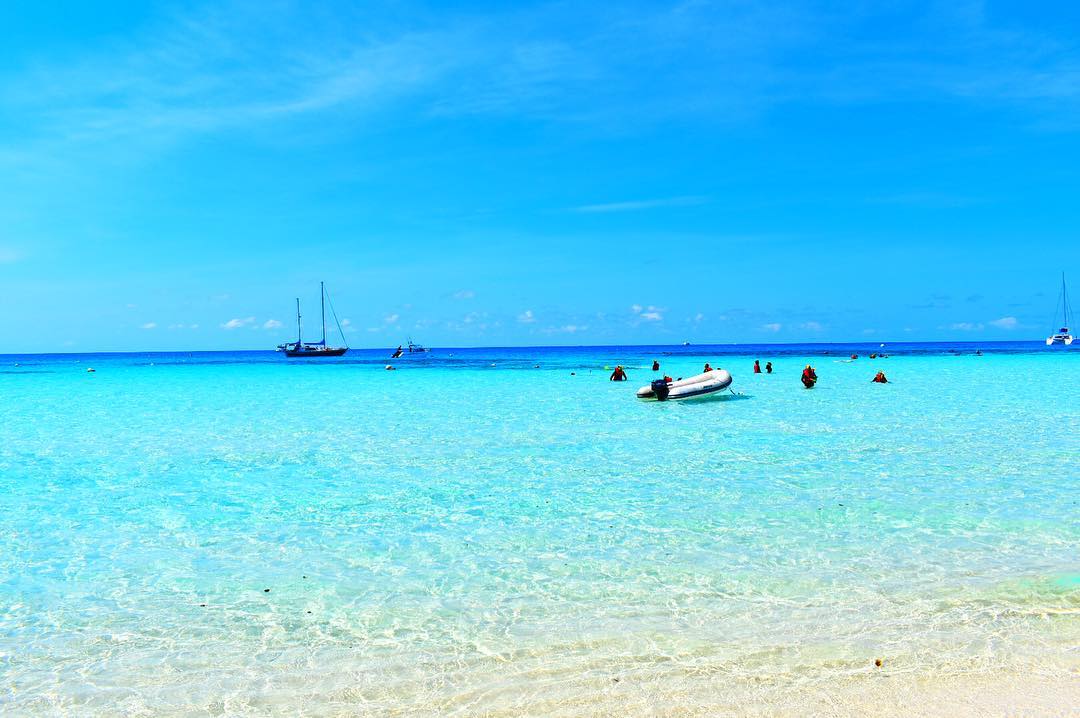 This place was formed entirely by plants and animals. Michaelmas Cay is a small low sand cay covered by low-lying vegetation. Which is an ideal habitat for thousands of ground-nesting seabirds. During the peak of the breeding up to 20,000 pairs of seabirds make Michaelmas Cay their home. In the end, this can be considered a solid pick for great day trips from Cairns.
19. Hartley's Crocodile Adventures
Located just 40 minutes north of Cairns and 25 minutes south of Port Douglas is Hartley's Crocodile. This place is simply the best place to see crocodiles and local wildlife in Tropical North Queensland. Featuring over 2100 meters of timber boardwalks and pathways lead you on a journey of discovery through woodlands and rainforest. On the trip, you can see an array of wildlife, including beautiful tropical birds, reptiles, insects and other native fauna.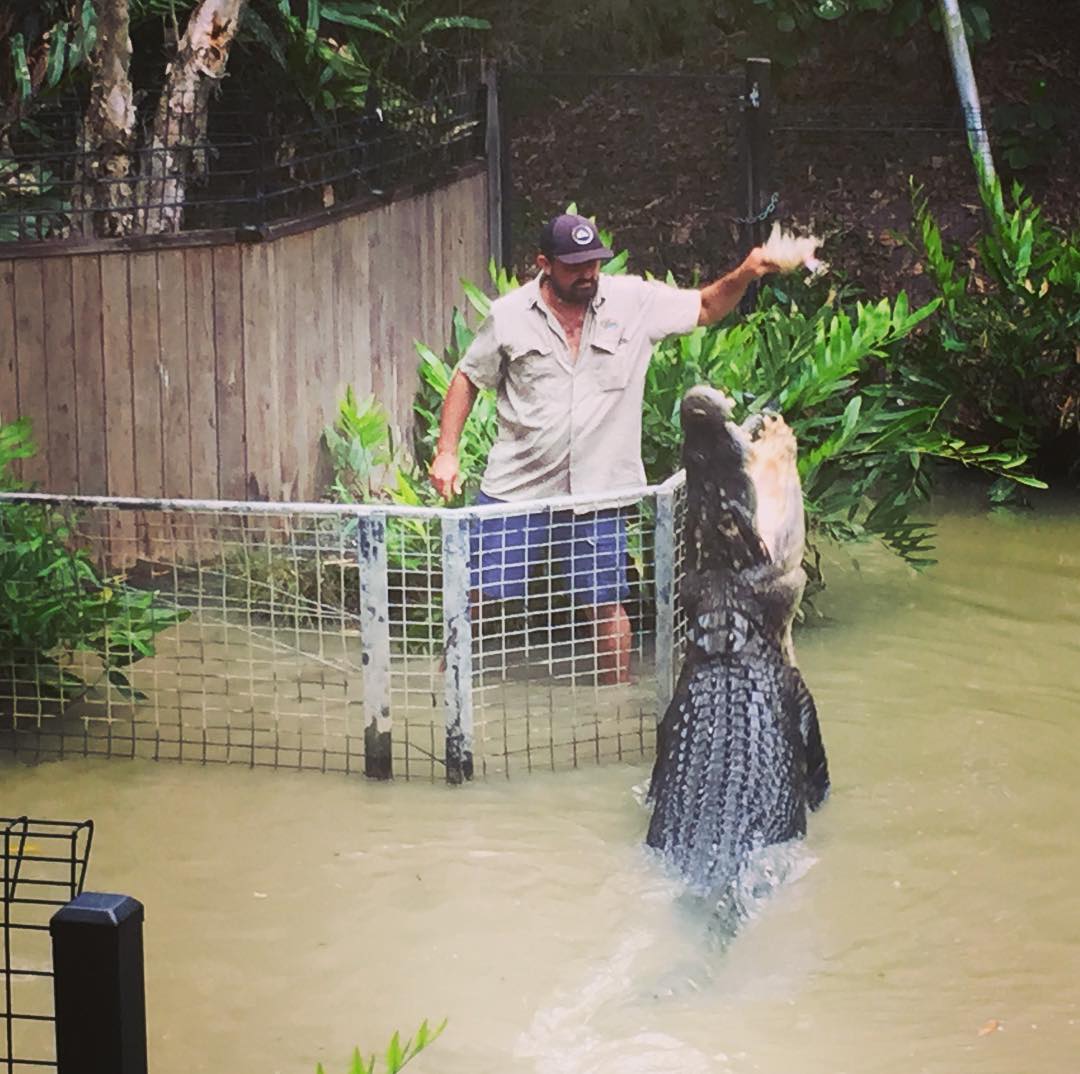 If you have kids with you, consider letting them see the educational wildlife presentation; it includes snakes, cassowaries, koalas, crocodiles, quolls and many more. They've also just opened the Gondwana Gateway, where you can learn about the evolution of Australian wildlife in a beautiful forest setting. If you have kids, then definitely note this place as one of the best day trips from Cairn for you.
20. The Whitsundays
The Whitsunday Islands are a collection of islands off the central coast of Queensland, Australia. The majority of these islands are designated national parks and major attractions. This place is an absolute must if you're planning a list of day trips from Cairns.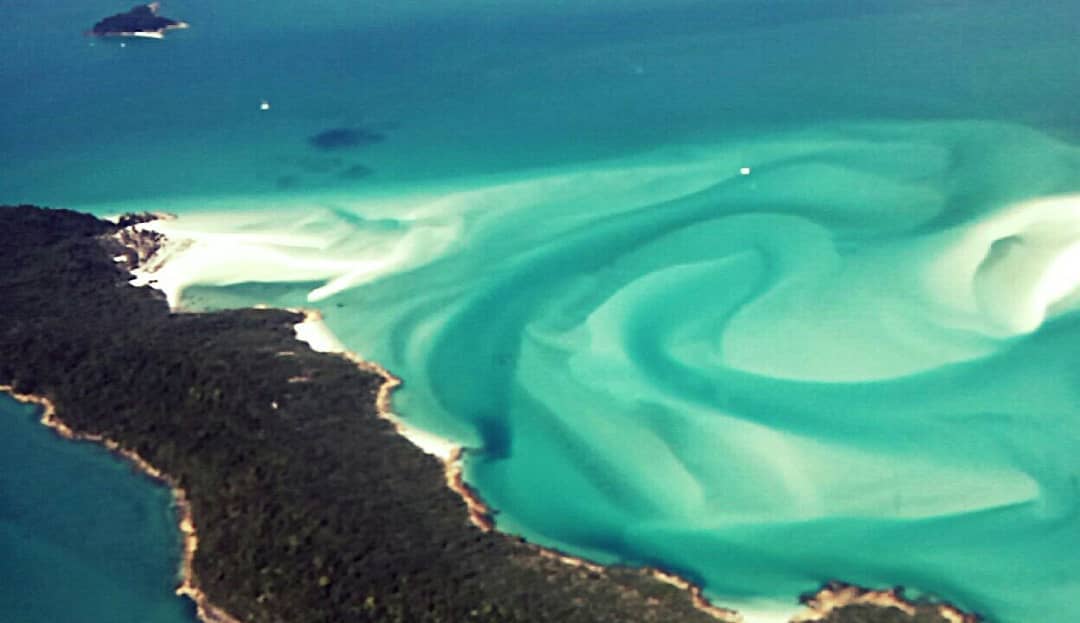 Whitehaven Beach is by far the most recognized beaches in the world. It stretches about 3 miles and consists of fine, brilliant white sand. You could spend a lovely day enjoying this beach. Or you can go bird watching on Hook Island. It's the second largest island in the Whitsundays and a great place to see birds and wildlife.