Our hints for accommodations in Bangkok - the City of Angels
If Bangkok, the vibrant and beautiful capital of Thailand, is soon to be your next travel destination, somebody must have made a wonderful choice. It doesn't matter if you are a globetrotter, a partier, or just someone going for a relaxing getaway, you can something for everyone in this city. Looking for sleeping accomodations can be a chore while planning for your next vacation, so allow us to provide you our two cents!
If you are a cultural explorer then… Riverside or Old Town it is!
Located around the Chao Phraya River, the heart and soul of Bangkok, these 2 areas are close to the most famous cultural sights of Bangkok; the Grand Palace, Wat Arun (the Temple of Dawn), Wat Pho (the Temple of the Reclining Buddha), Khaosan Road, you name it. There are also plenty of historical museums within walking distance that would blow your mind. When the sun goes down, you will find yourself surrounded by people from all over the world, chilling to music and enjoying street foods and Chang beer. A local moment, but a very international experience for travelers. Keep in mind, the Riverside area is where you can find luxury hotels, while the Old Town district offers more hostels and budget-friendly accommodations.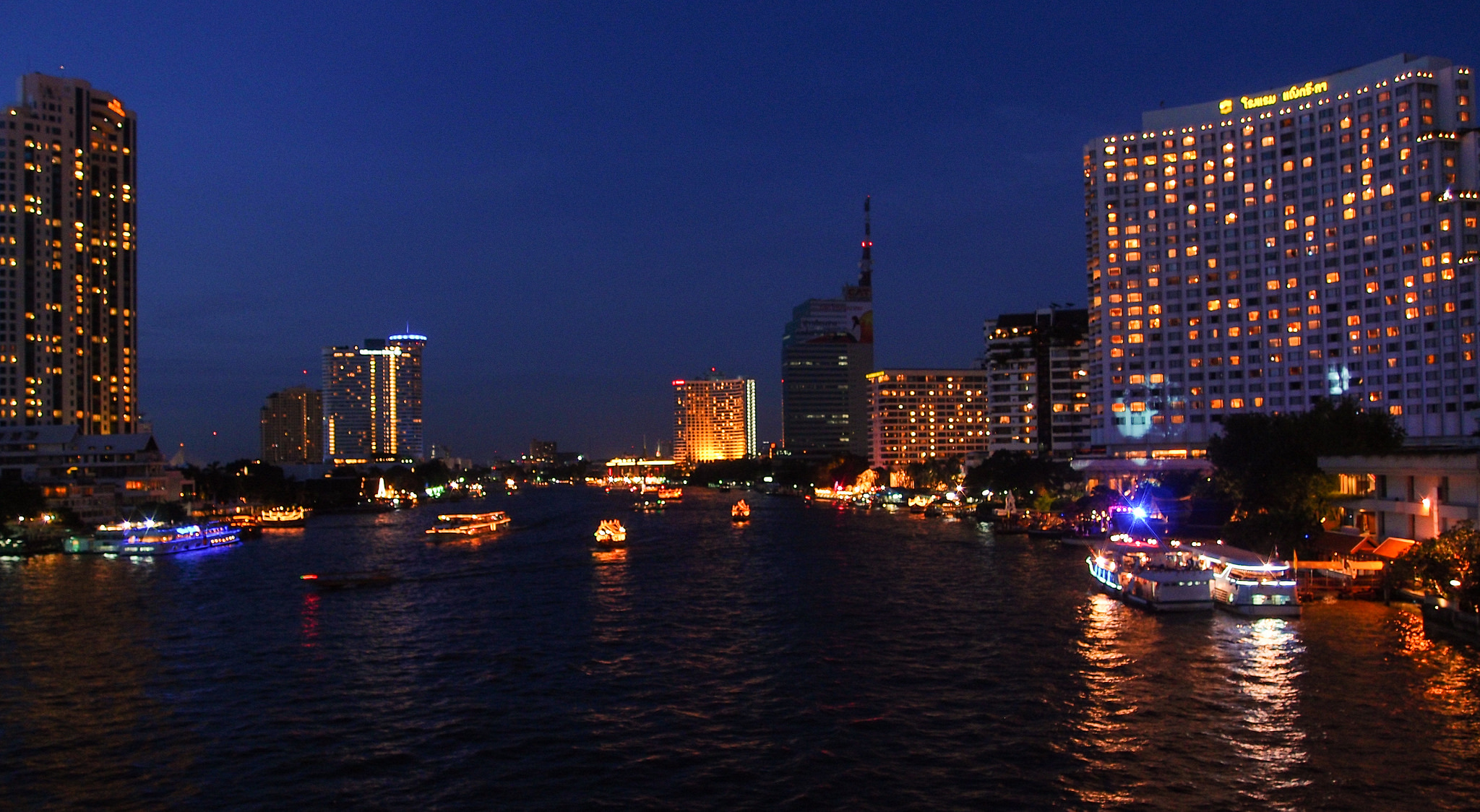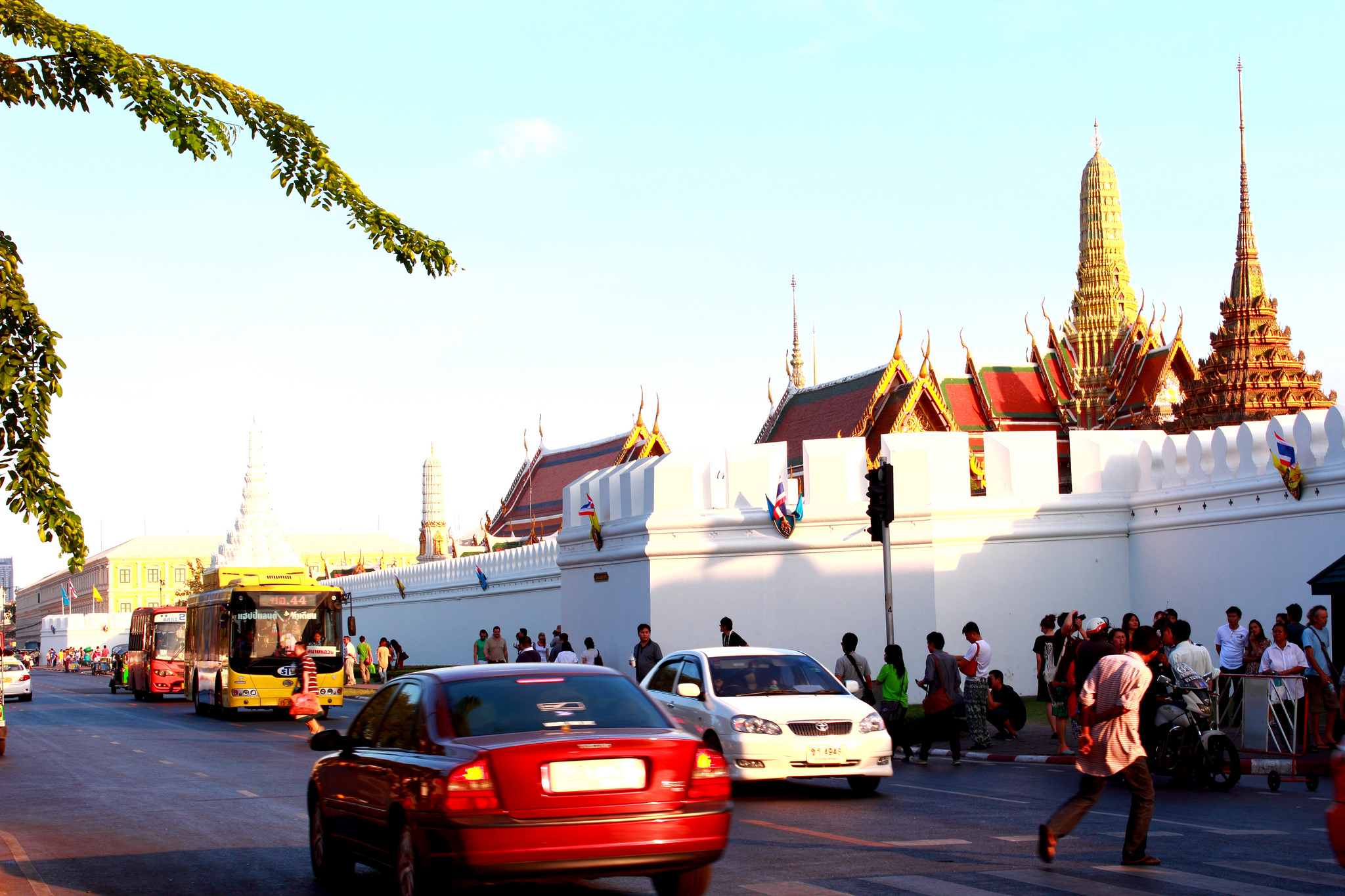 If you are more keen to nightlife, dancing, and drinking then… Khao San Road, Sukhumvit or RCA is where you should land.
Parties in Bangkok never end in these areas. To differentiate, Sukhumvit is where you can find a lot of tourists and expats, while RCA is the playground for local millennials. In Khao San, you will see people on the street (mostly backpackers) dancing, drinking, and enjoying local food.
Khao San Road
It is more than just one road. Though Khao San Road is where you can find the most activities, there are small side streets that lead to bars, pubs, and hotels. As Khao San Road is a hub for backpackers, you will never need to worry about finding a cheap hostel, or a bar to have fun. Beside bars and pubs, you can also find local markets, local food, foreign food, and souvenirs shops.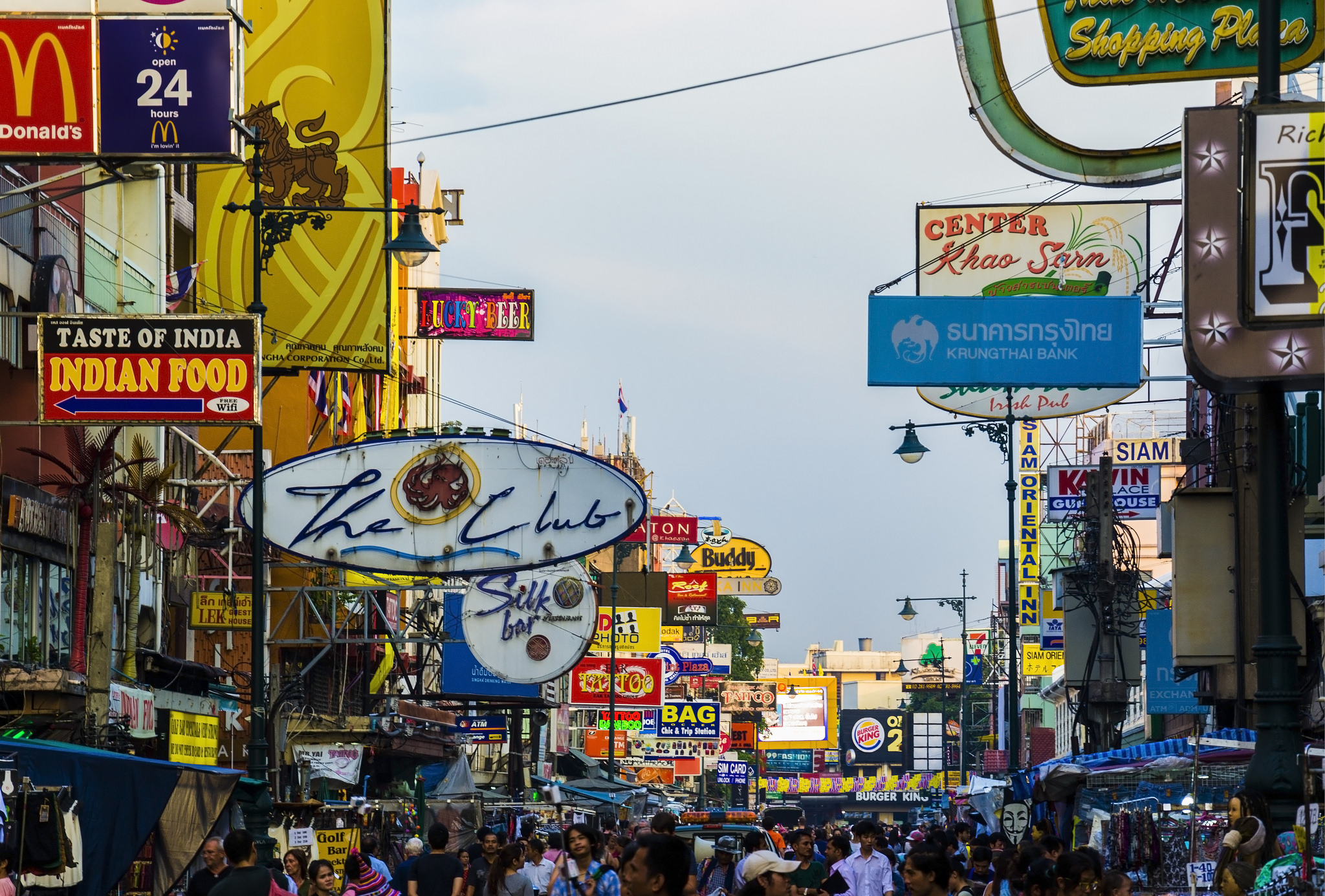 Sukhumvit
There are many sub-areas in this district. You can find lots of parties, pubs, bars, and hotels in all of them, however, there are of course some small differences between these sub-areas. Tourists adore Nana for offering the best bars and the wildest parties in Bangkok. Next to Nana, a bit less wild, is Asoke, where you can find Soi Cowboy. There are also many beer bars, excellent restaurants, and the famous street connection Sukhumvit Soi 23 and Sukhumvit Soi 21 (Thanon Ratchadapisek). Next to Asoke is Phrom Phong. Most activities in this area take place on Sukhumvit Soi 33 where you can find a significant number of Japanese Karaoke bars. If you are not into karaoke, there are also plenty of beer bars and restaurants. Phrom Phong is considered as much more quiet when compared to the other aforementioned areas.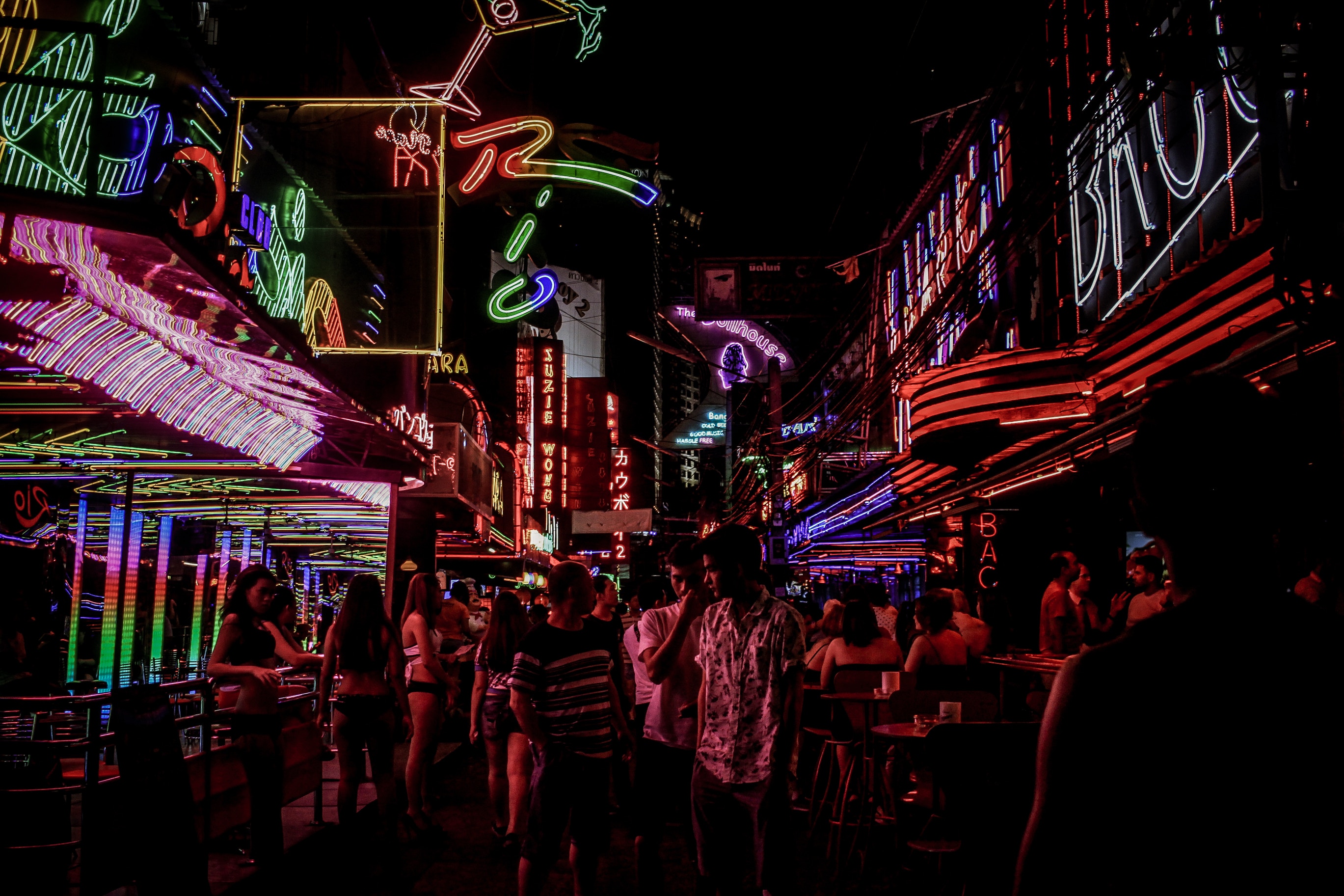 RCA: which stands for Royal City Avenue
This is the largest nightlife area in Bangkok. It was first the most popular playground for local rich youngsters and has recently become very well-known amongst foreigners. If you want to party with modern comfort and vibes, this is the spot to be. The downside of RCA is that parties in this area are more 'luxurious', meaning the price rises accordingly. Most bars and pubs have dress codes, and foreigners normally have to pay a cover charges. Hotels in RCA are also in a higher price range.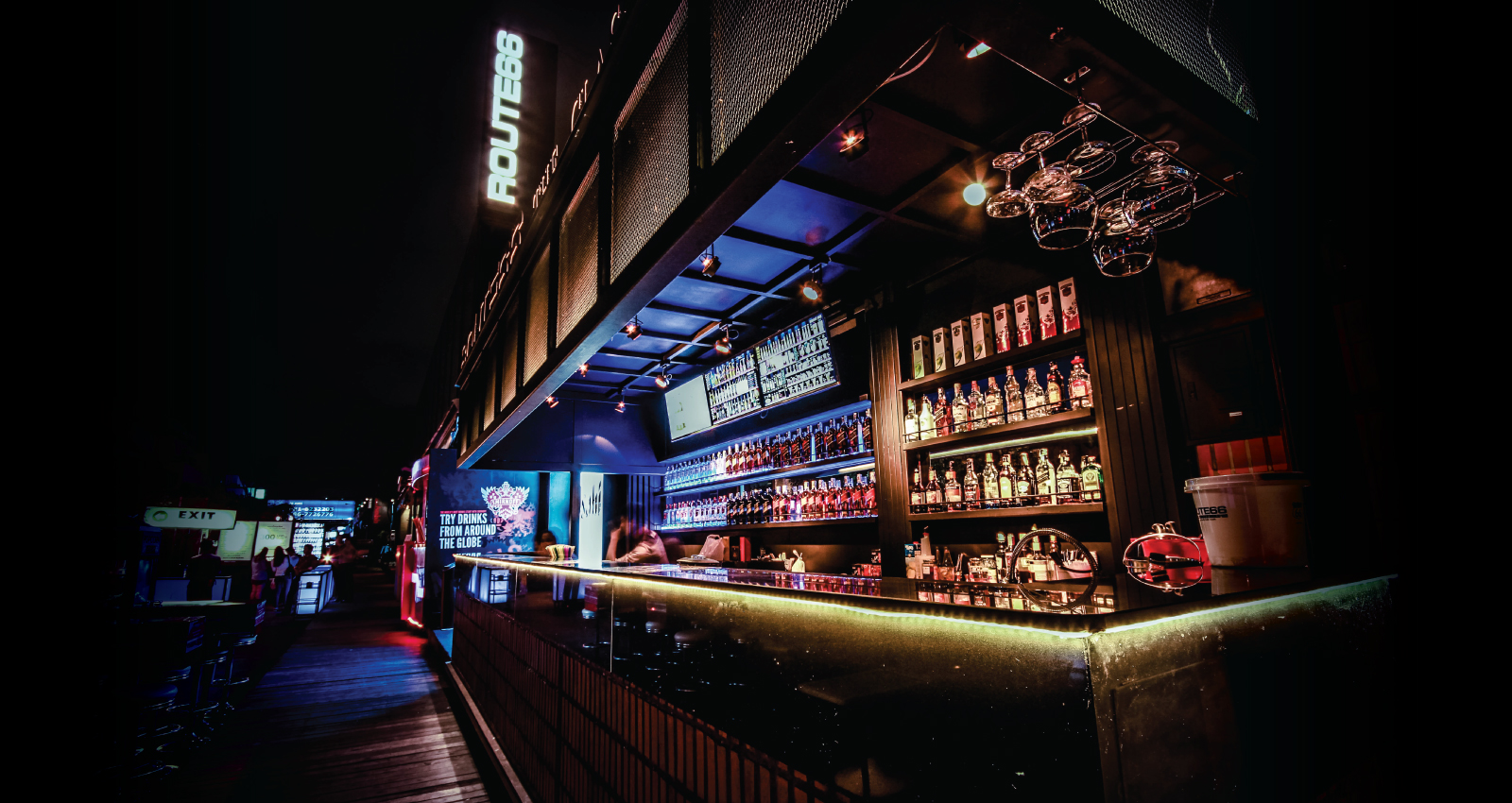 If you are all about relaxing and shopping then… The Siam District is calling your name!
One small walk around this district and you can find the massive MBK Shopping Centre, Siam Square, Siam Paragon, and Siam Center. In Siam Paragon, there is Siam Ocean World, a 4D luxury Imax theater, and many other entertainment options. If you want to take some photos with celebrities, Madame Tussauds Bangkok wax museum is positioned right in Siam Centre. Beside shopping, you can find a variety of spas where you can give your body a fancy Thai massage. Hotels in this area will cost you a bit more, but the quality standard is higher.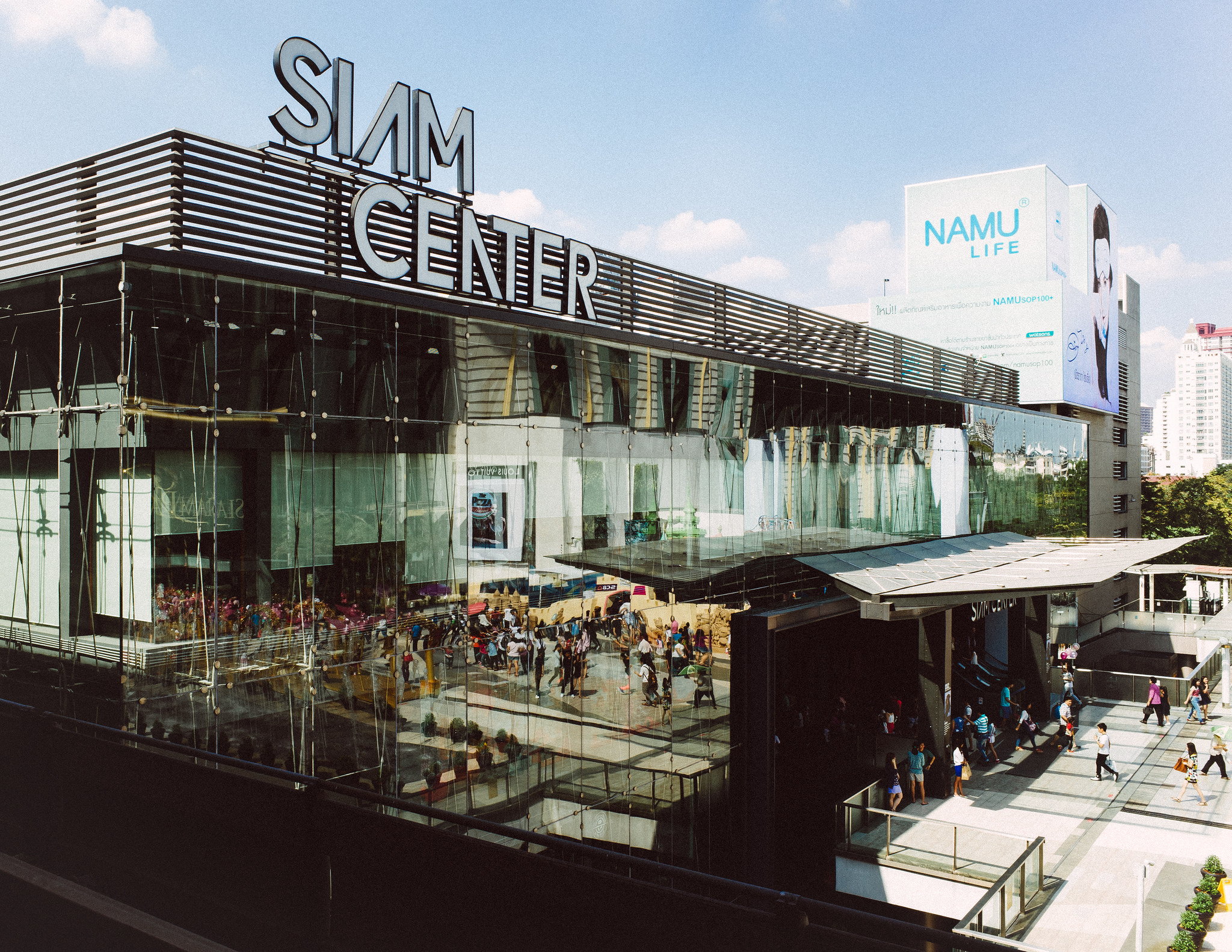 If you are a food lover then... China Town will satisfy all your foody needs
Bangkok's Chinatown is one of the largest Chinatowns in the world, with a history of more than 200 years. It is now not only the hub of Chinese culture in Thailand, but also a place where you can find the purest, most authentic Chinese and Thai cuisine. Any gastronomer can be won over by the delicate dishes that are unique to this area. There are many accommodation options available here due to the sheer size of the area. Take your pick when it comes to small, budget friendly hostels or luxurious hotels!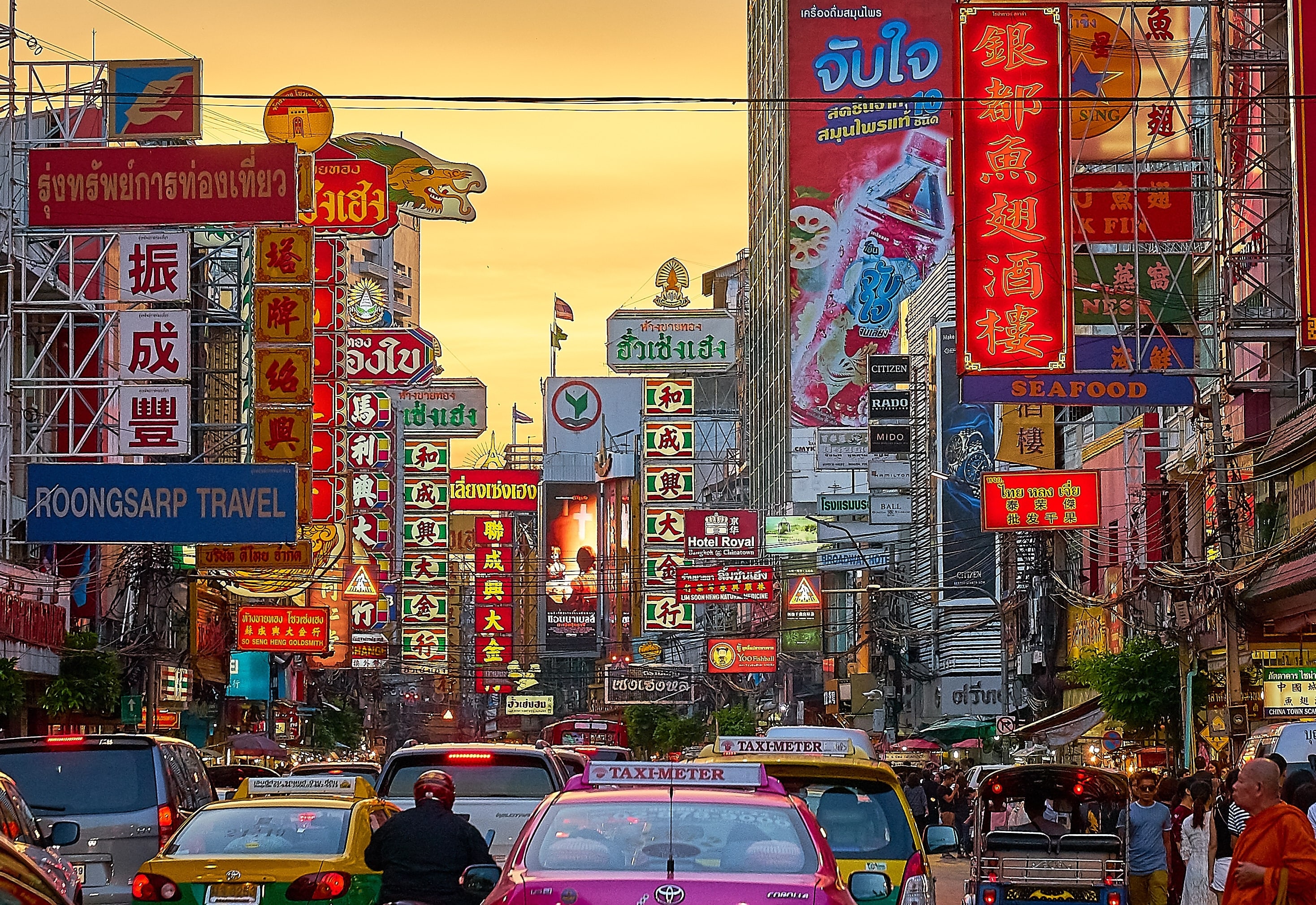 If you are looking for sunsets on the beach then… Koh Samet should be where you are heading to.
Here is where you can be witness to some of the most enormous beaches in Asia. From low-cost hostels to beachfront bungalows to cliff-top luxury resorts, Koh Samet will accomodate, regardless of your budget. However, this small island is the dream destination of countless tourists in Bangkok, therefore, booking accommodation beforehand is highly recommended. Koh Samet offers visitors over 5 breathtaking beaches. The further south you travel, the less modern and crowded the beaches are. Depending on your accommodation on the island, you can have direct access to one beach while being able to visit other sites by boat. There are plenty of boats waiting for you during the day so it shouldn't be difficult to explore multiple beaches during your staying. Bare in mind, the island is about 3 to 4 hours from Bangkok's city center. If you plan on exploring the center of Bangkok, it is best to first stay in one of the districts above then take a bus to Koh Samet.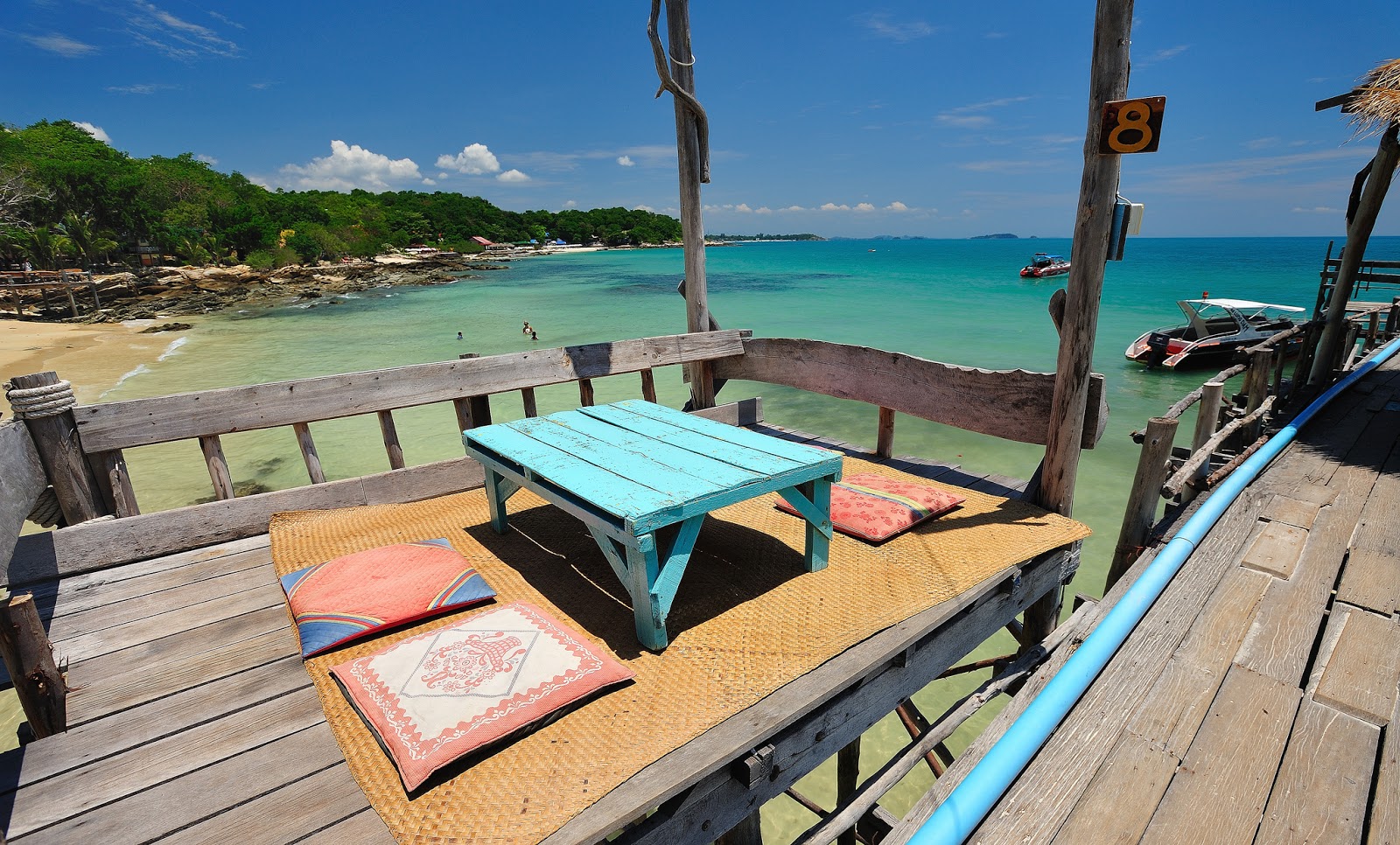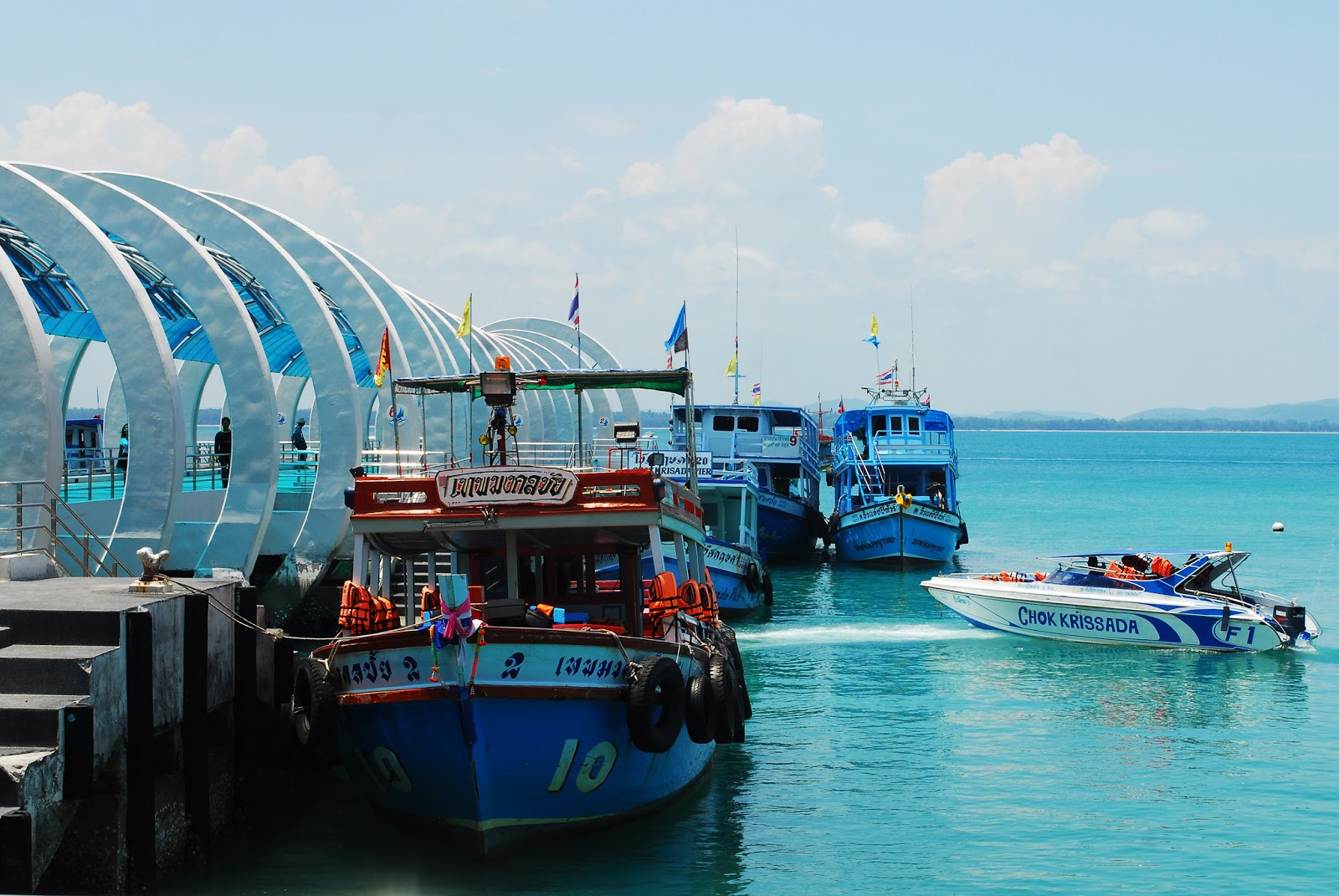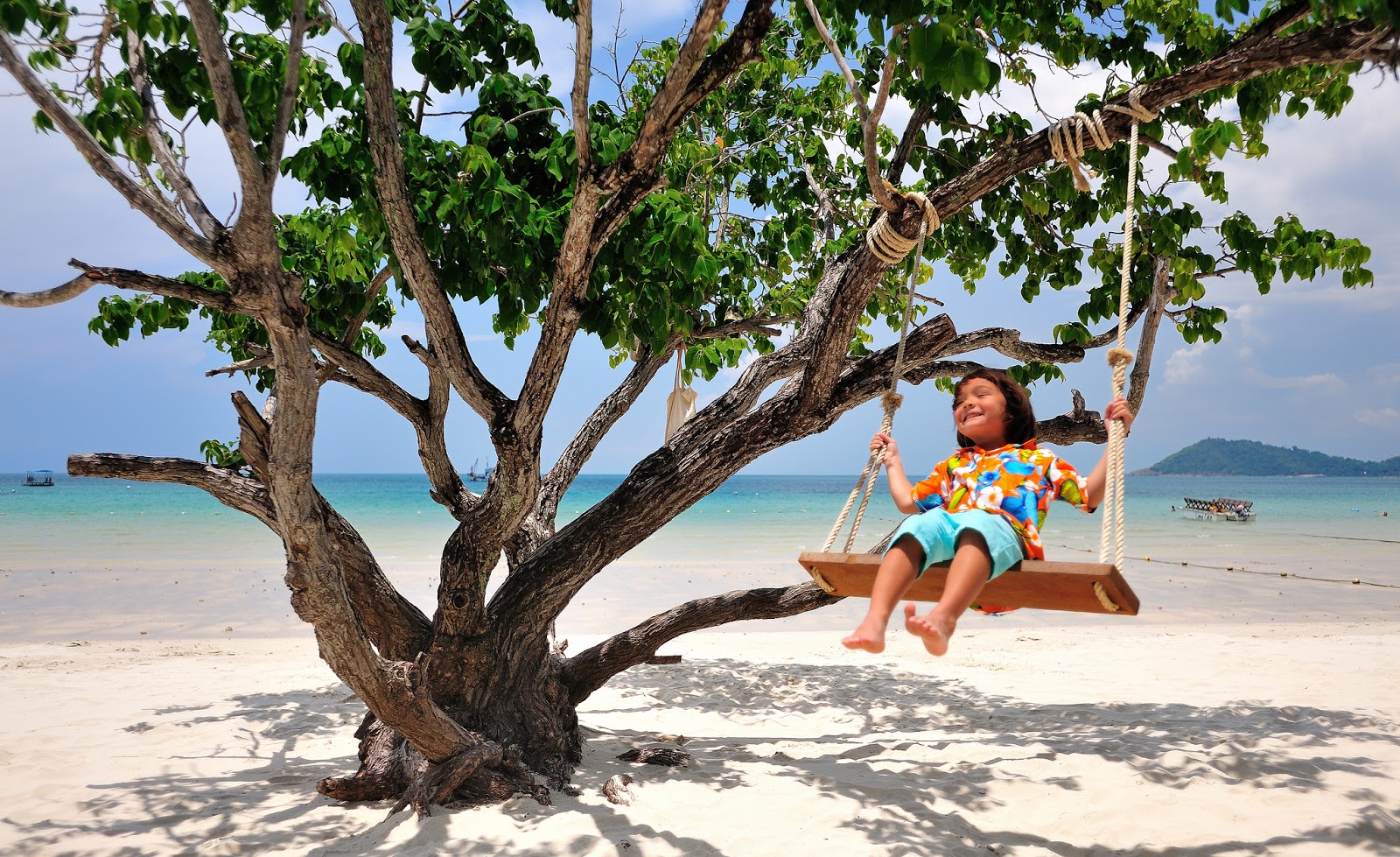 And that concludes our best advice for choosing a place to stay in Bangkok! Regardless of your preferences, all of the aforementioned locations (aside from Koh Samet) are located relatively near each other or are connected via public transit. There is no geographical limitation for your adventure in Bangkok, which definitely makes this city one of the best destination for travellers in Asia. A small advice from the writer: If this is the first time you visit Bangkok, do not leave without checking out the Old Town and Chinatown: Who doesn't want to see the most beautiful Thai sites while eating the most amazing Asian food? *Whisper* Nobody.