Our guide to Ta Nang - Phan Dung, the most scenic trekking route in Vietnam
Why Ta Nang - Phan Dung?
If you like trekking in Vietnam, you cannot miss Ta Nang Phan Dung trekking route. At about 250km by car from Ho Chi Minh, it is one of the most beautiful trekking routes in Vietnam, with landscape transitting from highland to central coastal plateau. The typical scenery here includes pine forest, green meadows spreading over hills, and tiltled trails filled with basalt soil. Despite offering amazing landscapes, the trek is still a hidden gem and only known by some local adventure seekers.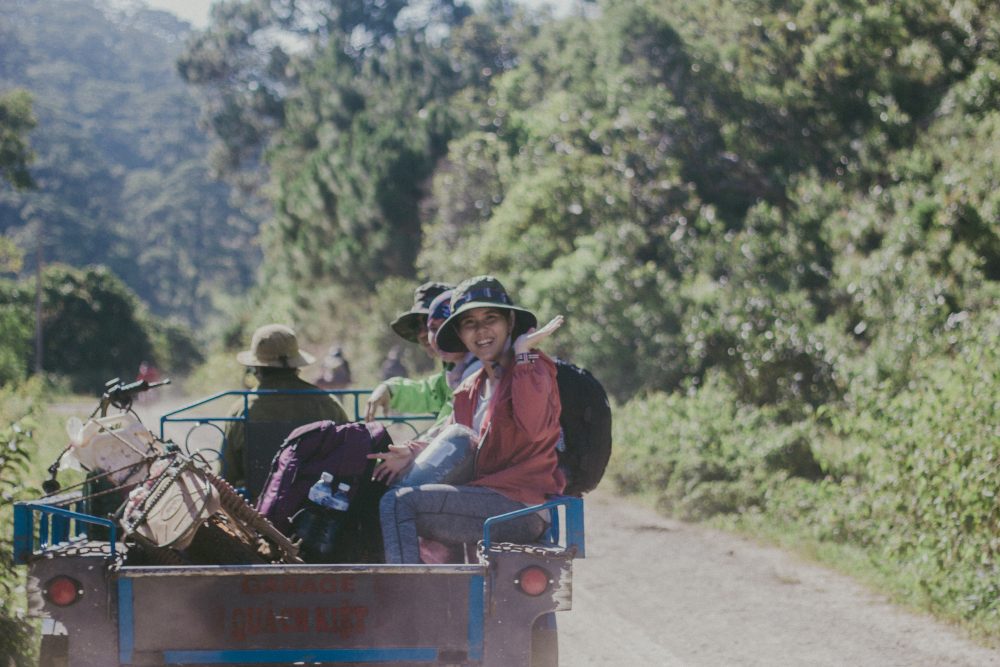 The route is approximately 55 kilometers stretching over 3 provinces: from Ta Nang District of Lam Dong, through Ninh Thuan, to Phan Dung District of Binh Thuan. You will walk on high terrain, hills after hills, with the highest up to 1,100 meters above sea level and 500 meters at the lowest. What's more attractive than a beautiful challenge? Since it would be a test for the mind, body, and of teamwork, the Inspitrip team decided to choose Ta Nang - Phan Dung for our team building trip. Indeed, it was a trip that we will remember for life, as the boundary between life and death had never been that imaginable.
What you can expect there?
First of all is the amazing landscape.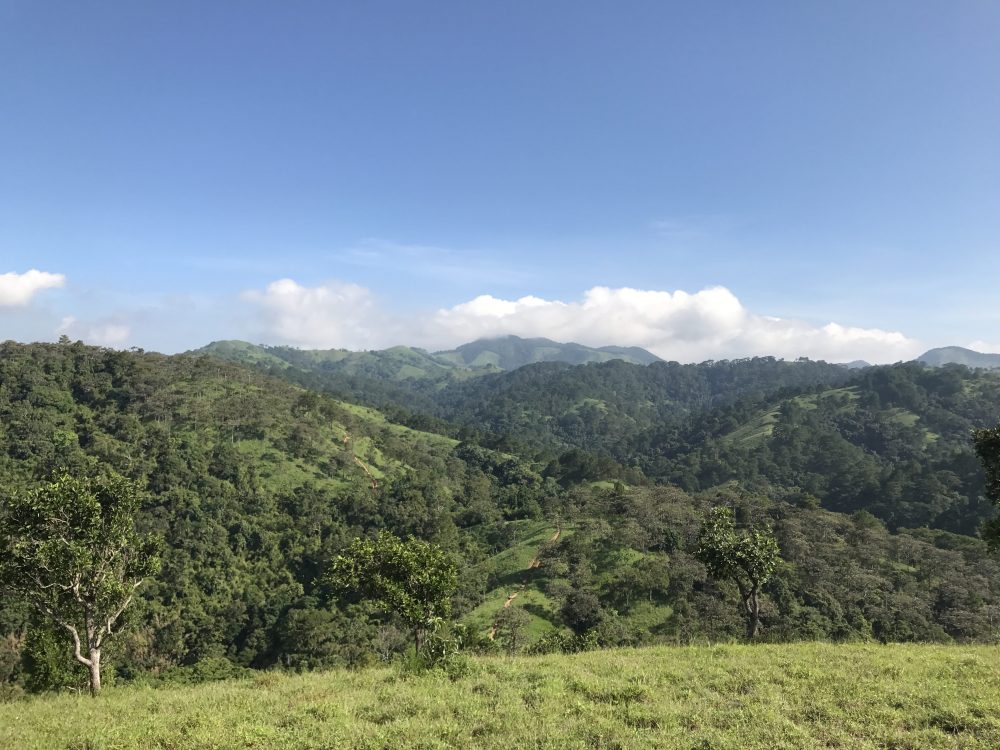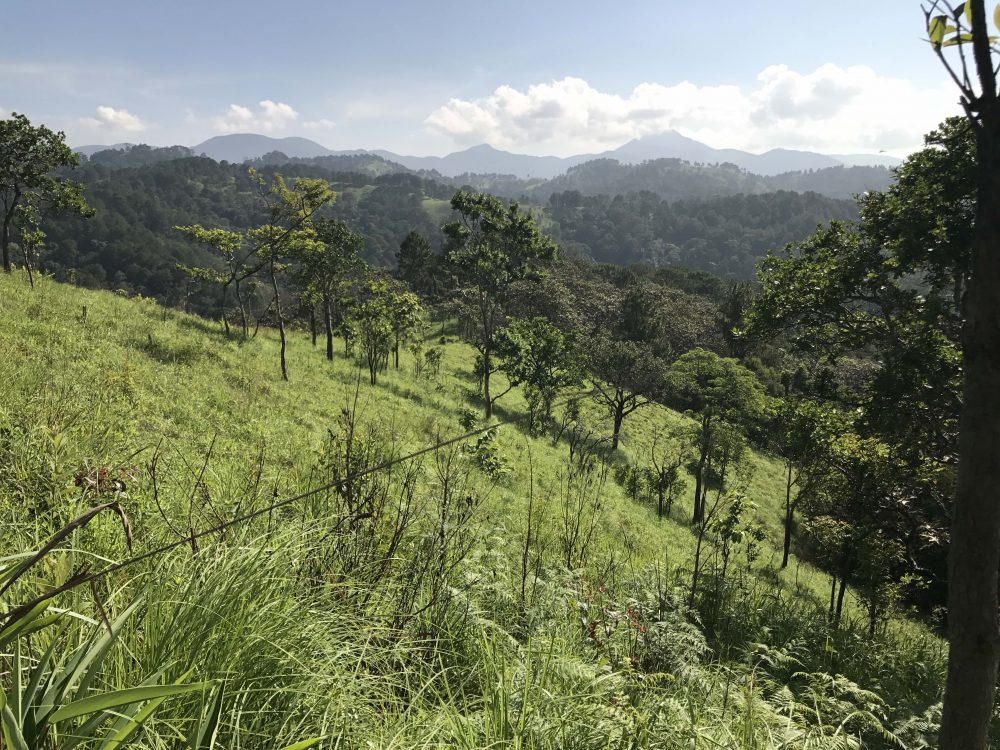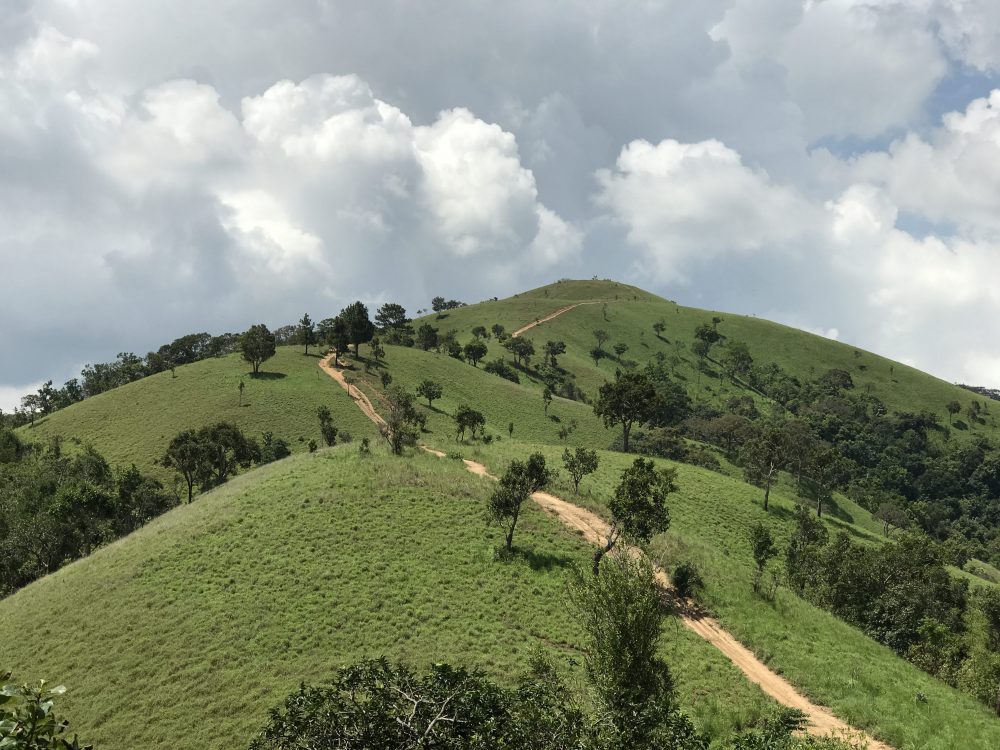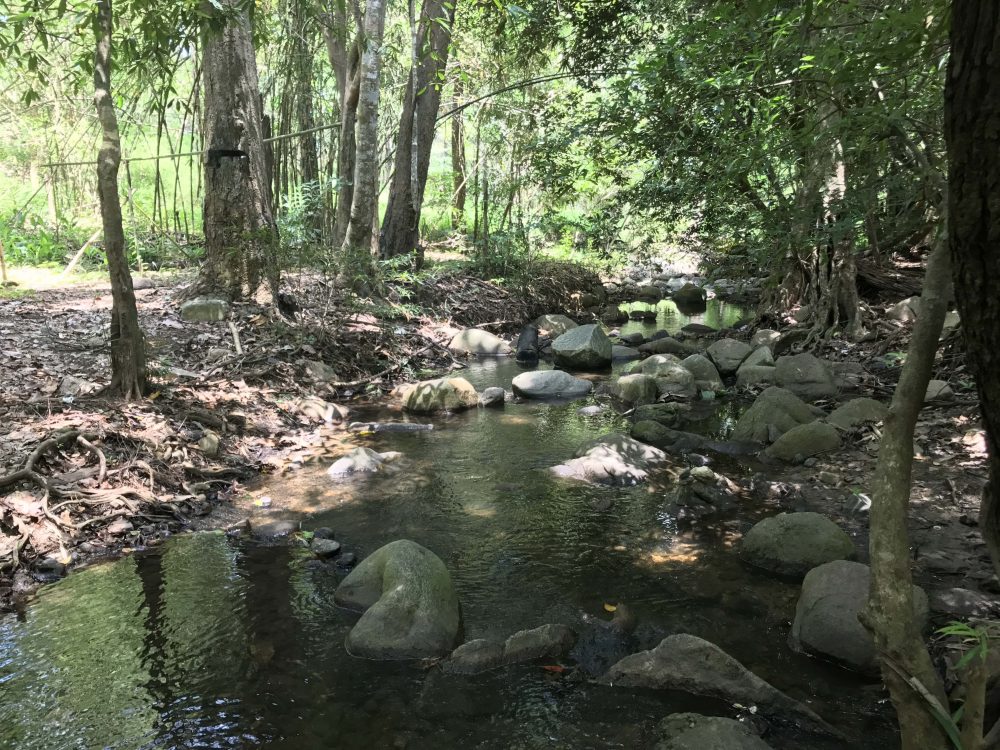 We were also lucky to capture some of the beautiful moments of the minority locals that live around this rural area.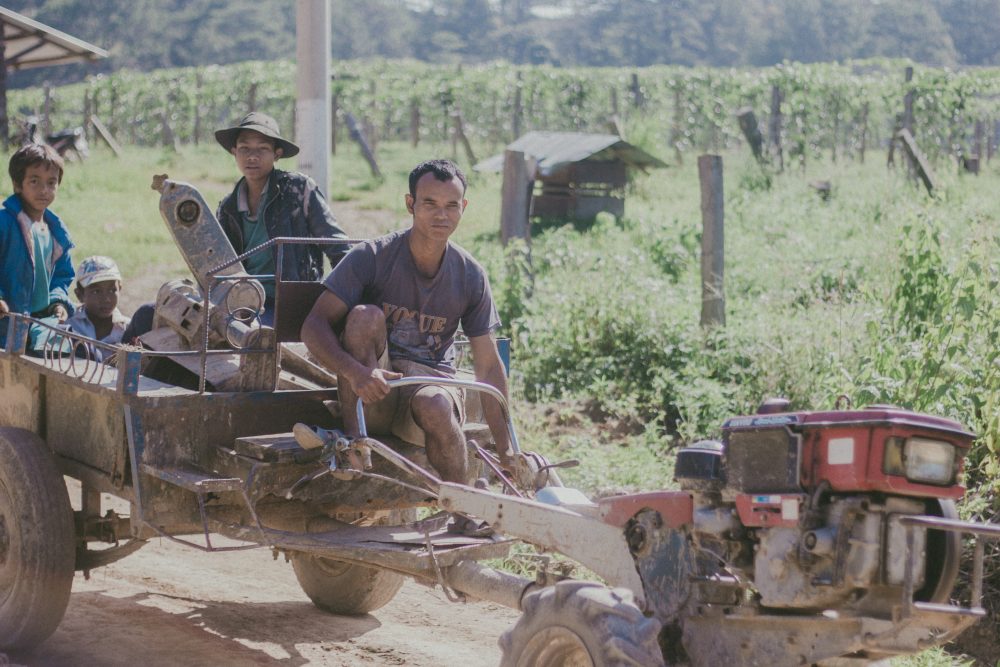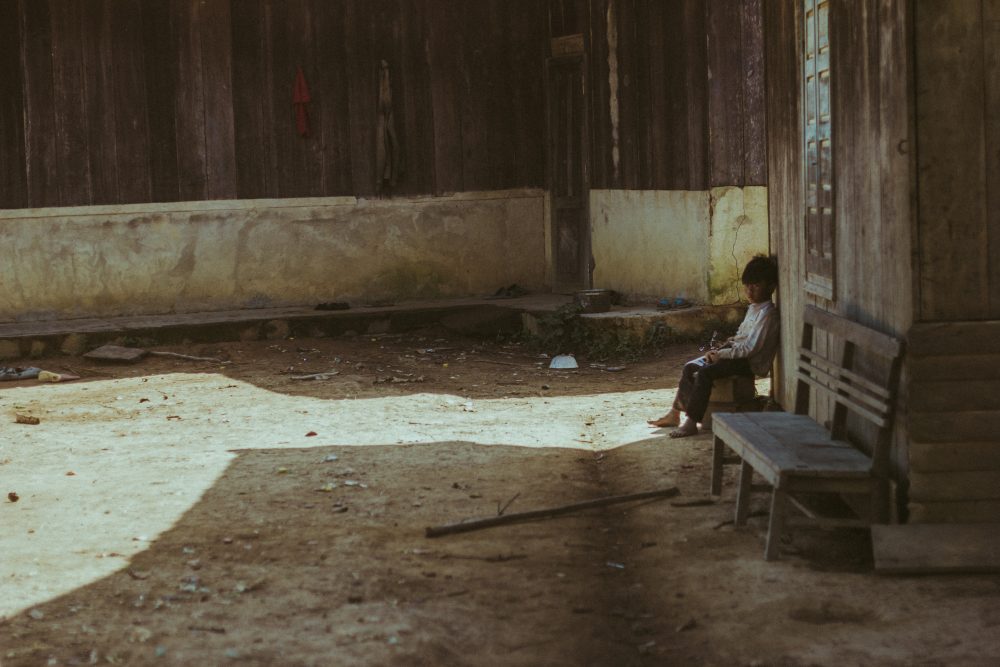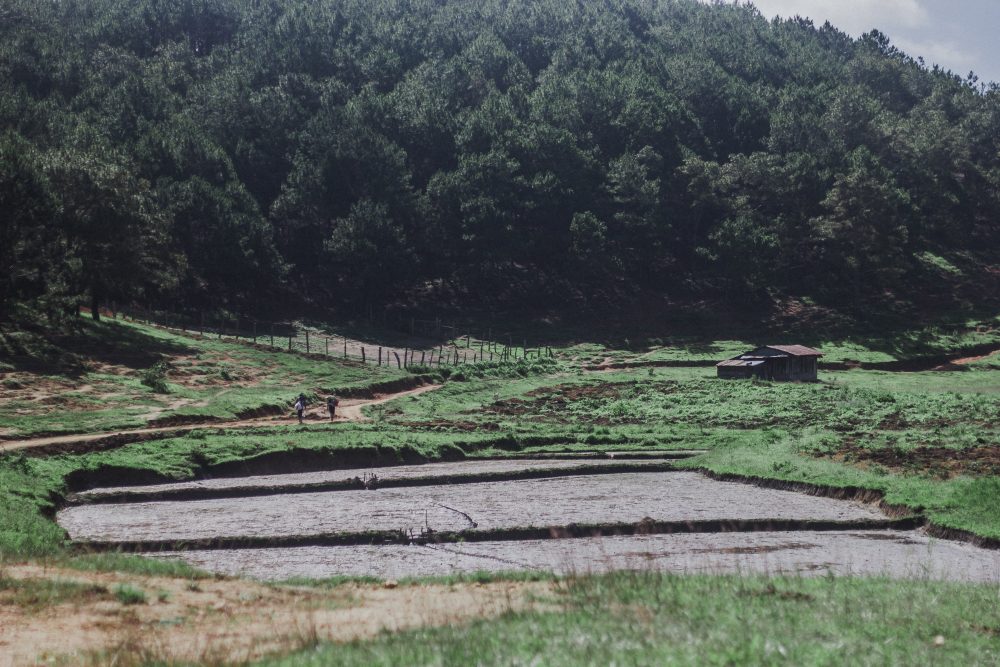 It is not a straightforward trek if you are not well prepared. Here are some of our mistakes...
This is definitely a trip that we will all remember for life. Needless to say, we have learned a lot from it. Here's a little context. We planned to have a one-way trek starting at Ta Nang and finishing up at Phan Dung. The car dropped us off at Ta Hine, a town just outside Ta Nang. We walked 20kms on the first day with a lunch break at the 10km checkpoint where you can see a 360* view of the valleys. We planned to spend the night camping at the 20km check point offering the most breath-taking view of the whole trek. The view would be perfect for welcoming the sunrise.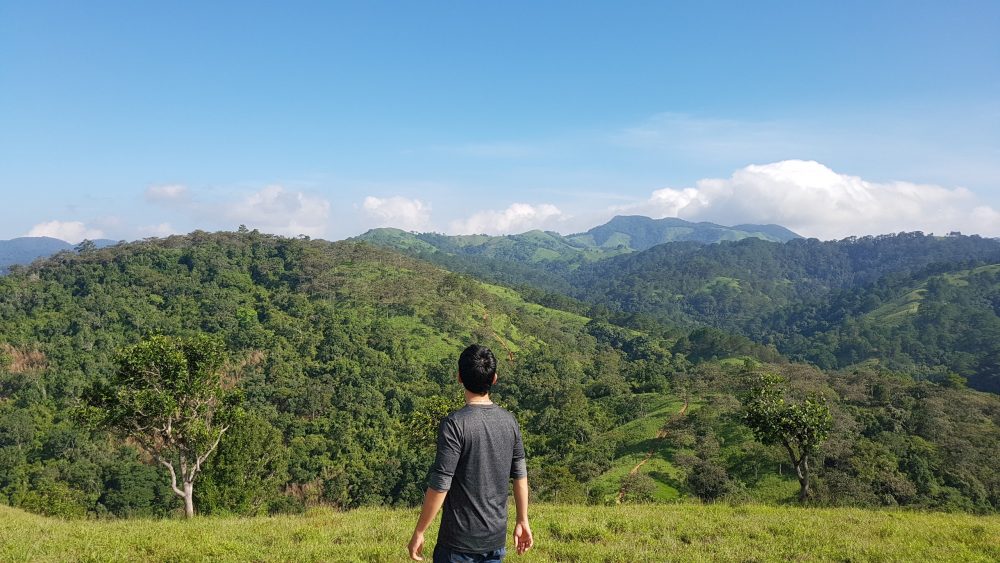 Our team had a total of 20 people, divided into 3 groups intentionally, but also naturally because the strengths of each member varied greatly. Each group had at least one walkie-talkie to stay connected to one another. Yet, all three groups got lost on the first day. One had to camp separately because they couldn't get to our camping spot before it got dark. One lost their walkie-talkie after it fell into the water but managed to get to the camping spot anyways. Luckily, we divided food and tents quite evenly among the groups so the first night went by okay. On the second day, when we waited for the lost team to catch up, the strongest two went first so that they could get out early. The plan was for them to hire some porters to bring in water and show us the way out.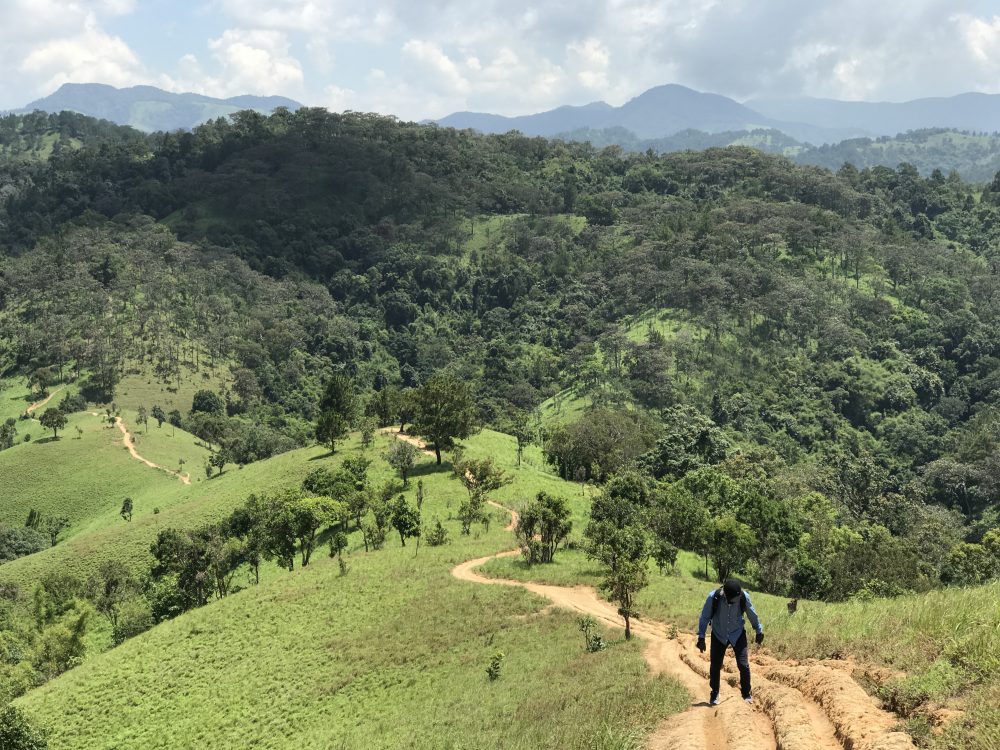 We did not follow the map and got lost 3 times. So follow the map closely, don't go off the trail.
The first group got lost because they didn't check the map along the way. When they realized they were lost they decided to take a shortcut off the trail. As a result, it was much more difficult and dangerous. They had to climb up hills usingall four limbs and cross through a few streams. It was luck they found the trail again, but this method embodies high risk because you really don't know what you will find.
We didn't use the correct map so make sure to use the CORRECT one.
The map can be incomplete and misleading at times. Our team used a map with 22 checkpoints. Checkpoint 22 (the bamboo cluster) was, according to the map, the last one. We expected to walk at most a couple more kilometers to find the porters and hopefully some water there.
In reality, from the last checkpoint, you have to walk at least 5 more km downhill and through the forest to get to where the porters usually are. The trails are covered with leaves and grass making it hard to know where to walk, and hence easy to get lost. The travel guide instructions we received told us that once we reached 22, we could dial a number and call for help. But there was no phone signal there. As the last group to reach 22, we were really disappointed as we had expected to see at least a team member or porter waiting for us with some water. It was getting dark and we already had to drink stream water. A tip from our experience is to follow the directions (e.g. east or west) and leave trail marks for other teams to follow.
We didn't plan our trip considering the weakest members.
This route can be challenging for those who are usually inactive. You have to walk long distances on difficult terrain, and carry about 10kg on your back. This will leave behind the weaker ones. The longer you stay stuck, especially in the forest, the more frustrating and dangerous it becomes.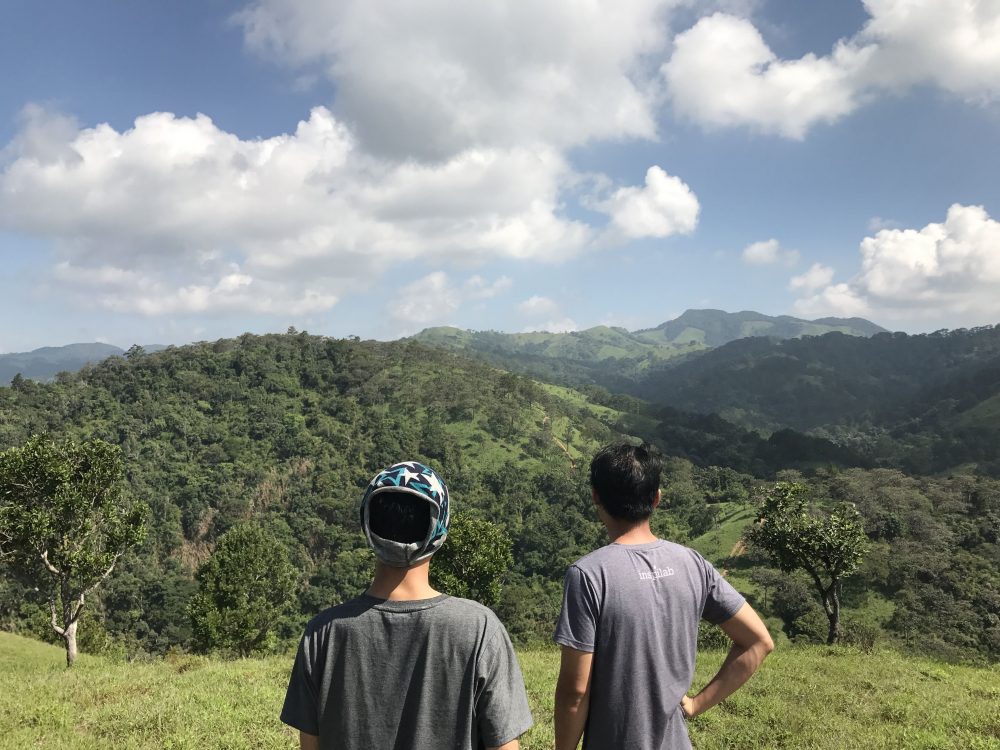 Besides sending the strongest ones out as the first group, what we could have done was send another group of weaker people while the rest waiting for the lost group. The stronger ones could have caught up and saved a lot of time. Another option is to hire a porter to carry the heavy backpacks along the way to save us energy and show us the way in case of emergency. It would be less fun, yet more certain. After all, not everyone had the same level of health and experience.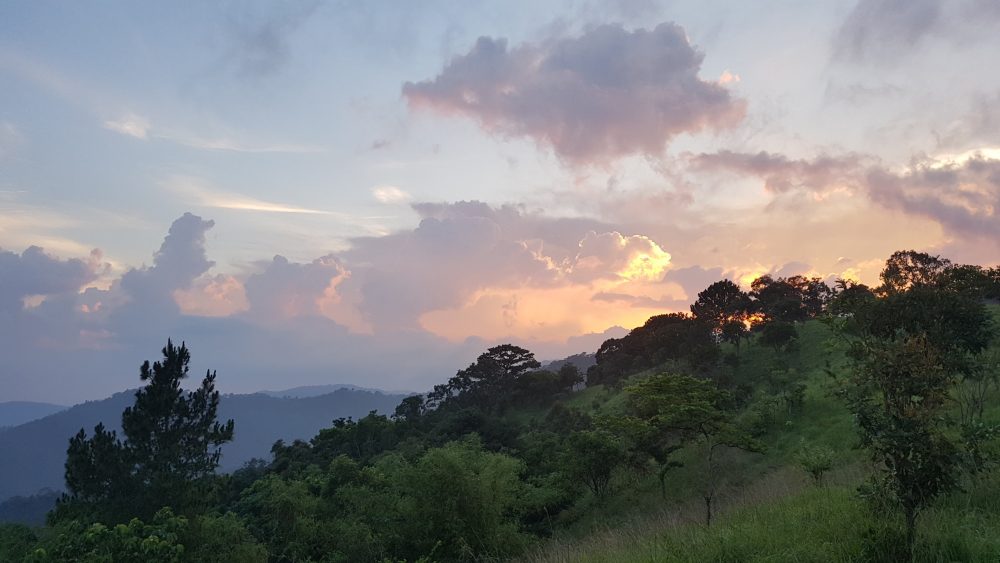 We did not drink water carefully or responsibly.
When starting out, it can be tiring to carry so much water with you. Don't waste it, though! You will regret it the next day. Drink carefully and be responsible for yourself and your team. On a side note, if you want to eat instant noodles, bring extra water. They are great for recharging energy but consume a lot of water.
We used Viettel sims, thank goodness!
For some reason, Viettel sims had the best signals during our trip. So make sure that at least one member in each group has a Viettel number. If you want to be extra careful, use a Nokia phone for highest safety - they're water-resistant, hard to break, and amazing at catching phone signals.
We panicked, then learned that...
… positivity was vital, especially towards the end of the trip. The last group to get out ran out of water, food, and were disoriented. Three members were injured. Another was so exhausted to the point that she almost fainted. It was getting dark and they were still in the forest. In these cases, the team leader had to remain calm and positive in order to keep everyone assured that there would be a way out no matter what. Our trip was blessed with a lot of luck, but luck is unreliable and unpredictable - don't count on it. Stay hopeful. Stay calm. And get out.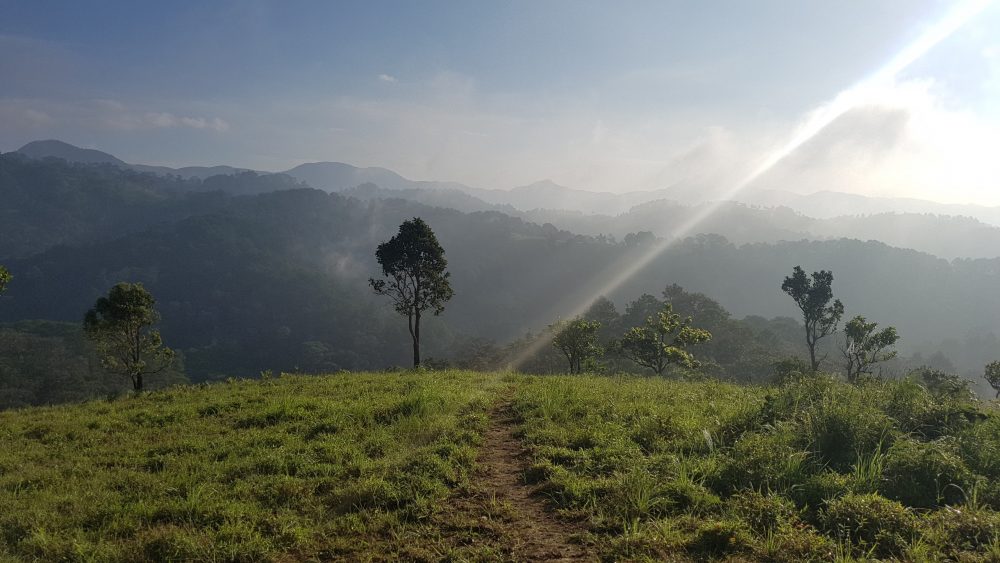 What you need to prepare before your trip
Although Ta Nang - Phan Dung is not a dangerous route, many groups have gotten lost due to the lack of a detailed map and, sometimes, proper preparation. Phone signal is VERY rare. You have no option to give up in the middle because there's no way to get you out - the terrain is not bike-friendly. Hence, be strong and determined!
Trekking and camping tools
Route map: A map of the entire route with pins of checkpoints is utmost important.
Walkie-talkie: Make sure you rent ones that are water-resistant and have strong batteries. Divide them among the small groups. It is important to stay informed of each other's whereabouts during the trip.
Flashlights for evening use.
Light torch for fire, camping lights, etc.
Utility knife(s) for batoning and opening food.
Tents: bring enough tents and divide them evenly among the small groups. Camping on the hill can be cold, so you also need tent covers, padding, and pegs.
Sleeping bags.
Power bank.
Compass, either a real one or a mobile app works.
Food & drink
At least 3,5 litres of water per person, estimated for a 1.5 day trip.
Dry food: energy bar/snack, chocolate, high calorie food, etc.
Oresol or any oral rehydration solution to keep you hydrated. The basic formula contains sugar, salt, and lime/lemon.
Clothing
Raincoat, especially for rainy season.
Jacket
Trekking shoes: you can use your regular sport shoes but the roads can be damaging. Some parts are slippery with moss or small rocks.
Sandals or any types of rain shoes. You will have to pass a few streams. If your trekking shoes are waterproof, that's great, just keep in mind that water might leak in from the top. Crocs are perfect, but you can find cheaper alternatives at any supermarket in Ho Chi Minh City.
Hat, scarfs, and gloves: It is very hot and sunny at the top of the hills.
Toiletries: you might want to use mouthwash instead of a toothbrush to save water.
Medical bag
First-aid kit
Insect repellants
Sunscreen
Vitamin C (optional)
Pain relief, anti-inflammatory drug, panadol, etc.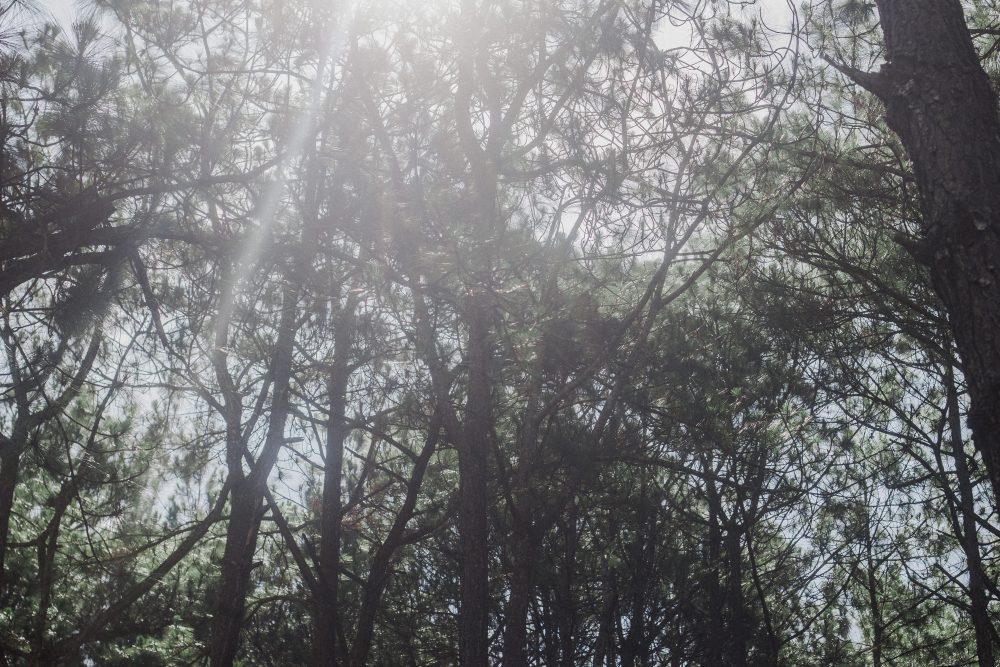 How to get there?
From Ho Chi Minh City, you can catch Phuong Trang bus to Da Lat. The station is at 81 Tran Hung Dao St., District 1, HCMC. Phone number: 08.3838.6852 - Email: [email protected] - Website: https://futabus.vn/en-US/.Ask the driver to drop you off at the intersection of Ta Hine town on QL20. From there, you can either take a xe-om to checkpoint 1 (map below). Here are some phone numbers - Son xe om: +84 163 443 7939; Cuong (car service) +84 169 911 8088.
Directions
We've put together the correct map here on Google Maps: https://goo.gl/maps/afpLQgamLi42.
Note that when you go downhill into the glade, it is very easy to get lost so it is important to stay on trail or follow the direction of the next checkpoint. In case GoogleMaps does not load while you're there, download GPX Viewer app and open this file. Note that the last checkpoint is not 22, you have to get to Phan Dung's County Government Center (UBND Phan Dung), about 5 more kilometers from there.Once you get to 22 (the Bamboo Cluster), you have 2 options:
If there's phone signal, call the porters (xe-om) to take you out. Here is a number: Mr. Ut - 01652577764.
Walk to the Phan Dung's County Government Center (UBND Phan Dung).
Okay, anything else?
Well, we can go on and share with you every single tip, but we're going to stop here. After all, what's the fun when you know everything? The best is yet to come.Have an amazing trip! And of course, stay safe.