Myeongdong shopping guide: Detailed tips to enjoy a shopping spree in the most vibrant shopping street in Seoul
You are on the journey to Asia. You've got a bunch of things planned, then you ask yourself, "where's a good place to satisfy all my shopping needs?" Well my friend, Korea is your answer! Myeongdong's fairy district, to be specific, here are directions on how to get there: take Myeongdong Subway station on Seoul Subway line No.4, then get out at exit 6,7. Alternatively, you can take Euljiro 1-ga Station on Seoul Subway line No.2 then get out at exit 5,6. Myeongdong is the shopping paradise, so let's take a Myeongdong shopping tour through the labyrinth of shops and stores. Honestly, don't be scared if you find yourself lost in this maze, you're in the perfect position to explore and find both vintage and modern items! Myeongdong is one of the most bustling corners for any shopaholic, fulfilling even your wildest shopping dreams! Shopping in Myeongdong is undoubtedly top things to do in Seoul.
Tax-free stores: Myeongdong shopping tip
Most of stores at Myeongdong offer tax-free claims. Cashiers will give you 1 receipt + 1 tax refund slip in an envelope for every purchase where you spend at least KRW 30.000. You just need to show your passport or flight number to get them. The tax-free process takes you a bit of effort at the airport or tax-free refund counters.  Here's the process:
At Incheon International Airport, you can find the refund counter on the third floor, the departure floor, in front of gate 28. Refundable tax is VAT (10%). There are also some special taxes for high-price products. If your amount of shopping products is more than KRW 1.000.000, you have to show them to customs.  For cash refunds, you need passport, credit card, receipts and tax refund clips.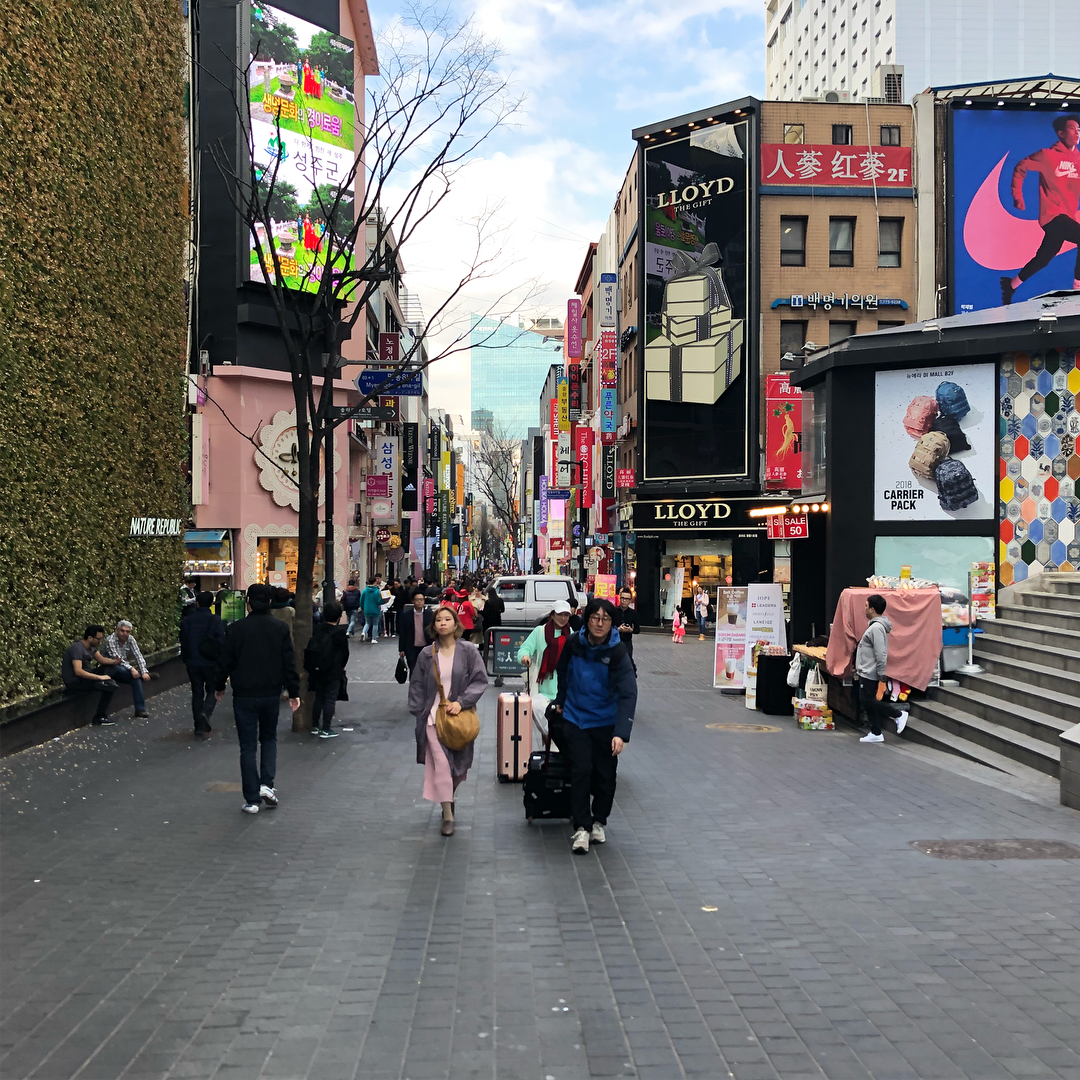 Skin care and beauty products at Myeongdong shopping paradise
Myeongdong always belong to top places to visit in South Korea for its abundant shopping supplies and aesthetic surrounding. Although so many skin care and beauty stores stand on Myeongdong street, offering both cheap and expensive products, each of them has their own outstanding brand names and good quality products.
Some skincare brand names you can find here: Laneige, Skin food, IOPE, Innisfree, Stylenanda 3CE, Olive Young, Boots, Aritaum, Nature Republic, Primera, Etude House.
For more premium brands such as Sulwhasoo, History of Whoo, Hera, Amore Pacific, your best choice is the Lotte Department Store.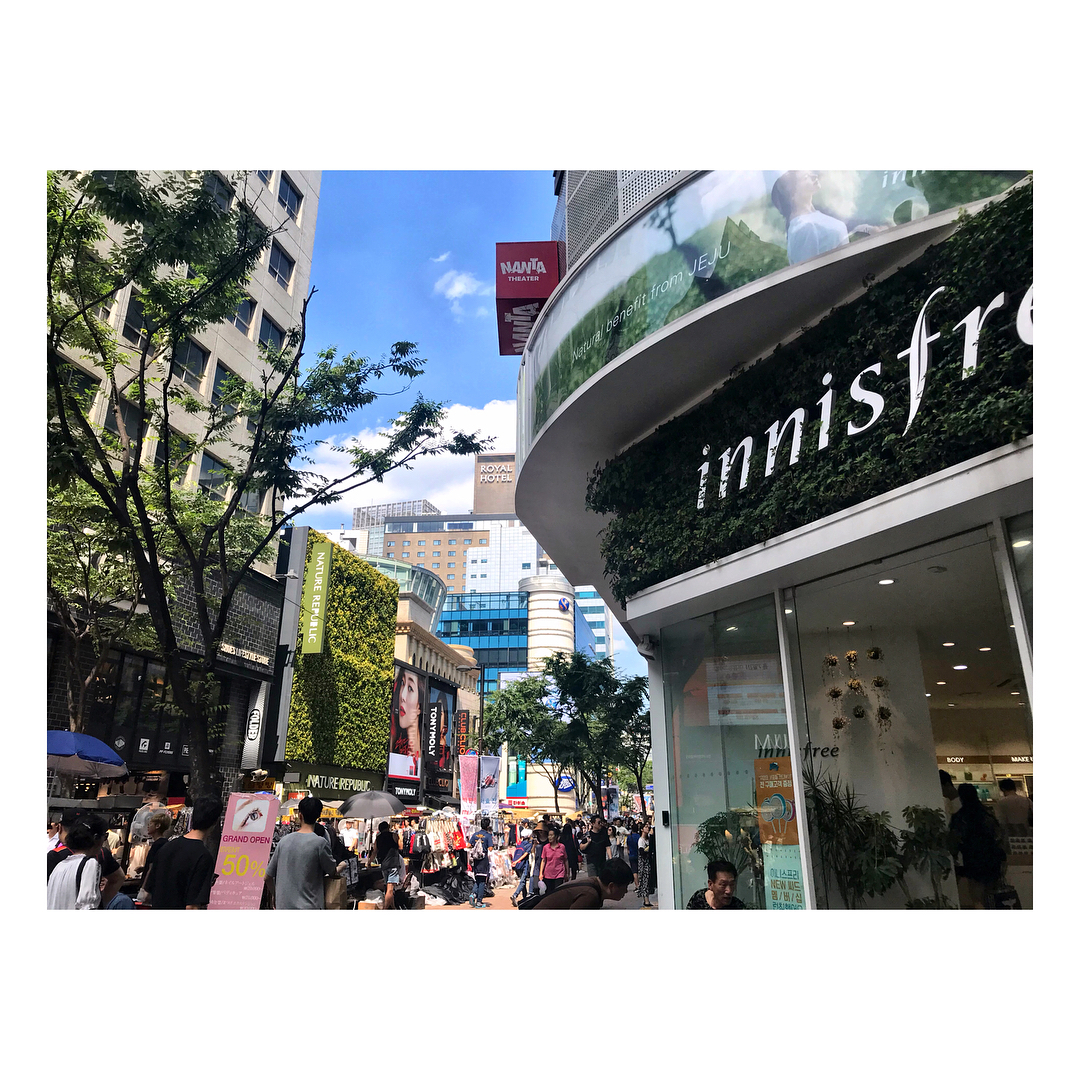 Tip: Free samples are available for you. Sellers can freely drop them into your shopping basket as a marketing method. They also might forget if the shops are too crowded, so you should ask sellers for them. Do not worry much about not buying anything but still getting samples. It's perfectly normal in Korea.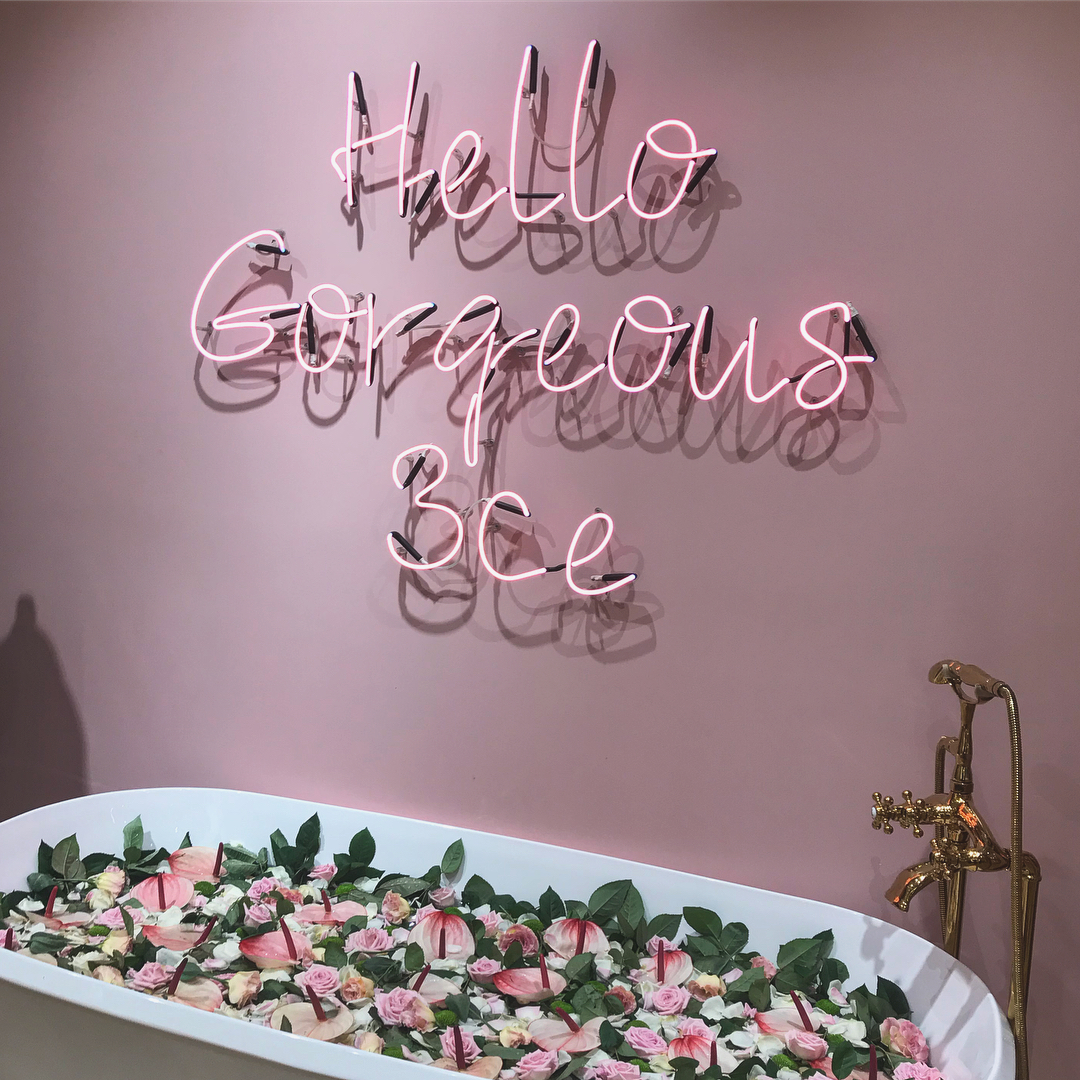 Some special things at skincare shops you should not miss!
Innisfree: On the second and third floor of innisfree store, you should sit down, grab a drink and some cake. The Innisfree cafeteria is decorated so gorgeously and their foods are great too.
StyleNanda 3CE: the best place for 3CE skincare product shopping, instagram photos, coffee outside and chatting with friends.
Boots: If you are looking for a variety of both Western and Eastern products, you should drop by Boots. The Western brands are Clinique, Shu Uemura, MAC, Clarins, Urban Decay. Korean brands as I'm MEME, Pony Effect, Hanskin…
Tip: Masks here are great. Grab them!
Aritaum: Eyelashes at Ariatum are affordable, light and natural. If you usually wear eyelashes, Aritaum offers you long, curly, regular, premium ones.
Olive young: This is the biggest health and beauty store chain. And one big Olive Young store stands right in the heart of Myeongdong center. It opens from 10:00am to 10:30pm.
Hana Mud Spa Experience: Boryeong mud used in this spa is rich in minerals and is gentle enough for even the most sensitive skin types.
Myeongdong shopping: heaven for fashionista
At Myeongdong, there are tons of products like socks, bags, clothes, accessories. Their designs are fashionable, distinct seasonal traits, fine quality, affordable prices. Indeed, splurging in Myeongdong is an amazing thing to do in Seoul for any vanity seeker.
Read more: Top Amazing Things To Do In Seoul
Tip: Socks at Myeongdong are so cute with different cartoon characters in a variety of vivid colors. You should grab your own ones.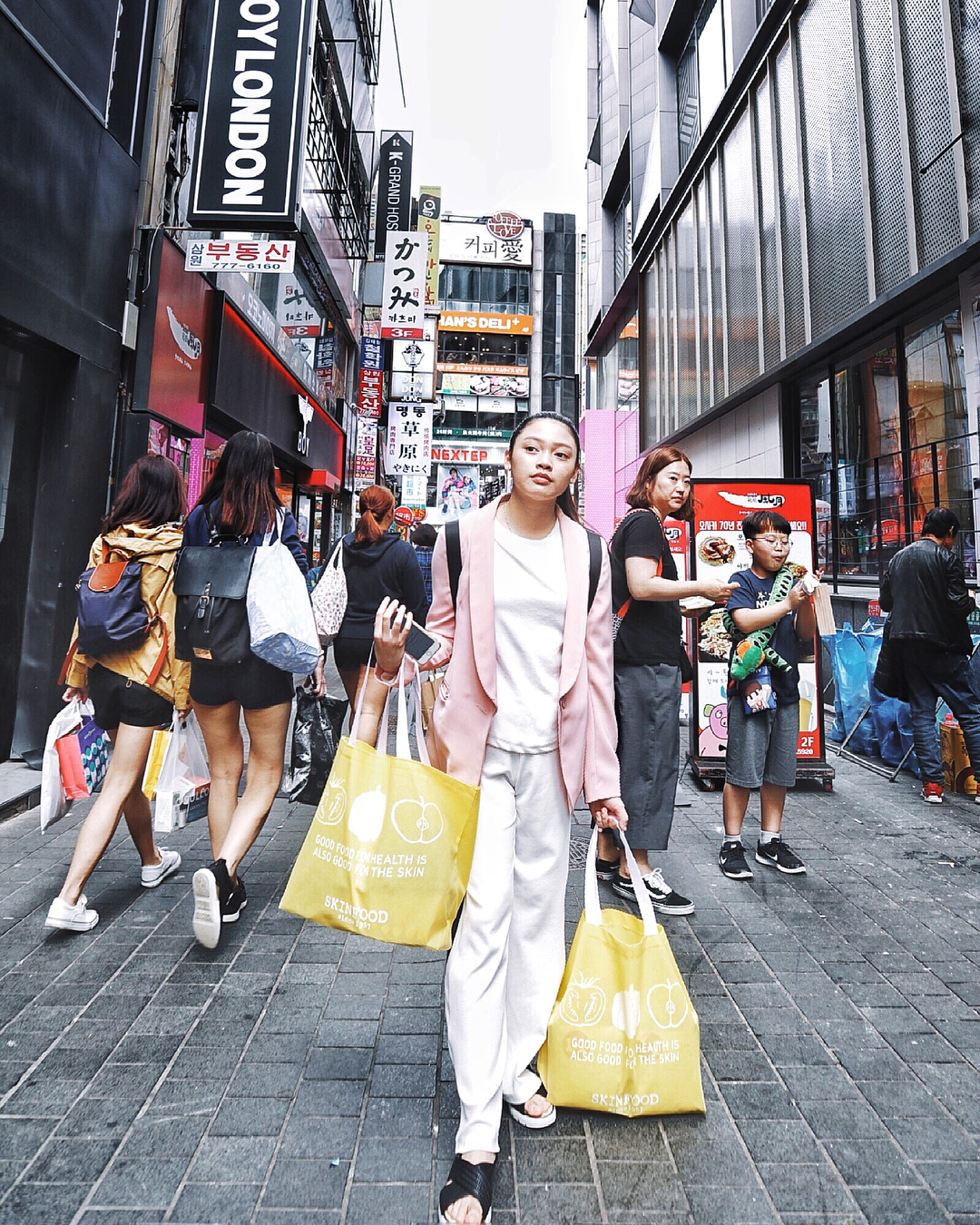 Discounts at Myeongdong shopping corner: should not miss!
Myeongdong stores offer you seasonal prices, and prices always change! The prices are different from every each day. Just check prices and grab them if they are at good deals.
You can also get good prices on Korean products because you are in Korea! All the skincare and beauty products are offered at good prices and promotions. For example, if you and your girlfriends go together, you could get two items for the price of one. And the quality is no doubt!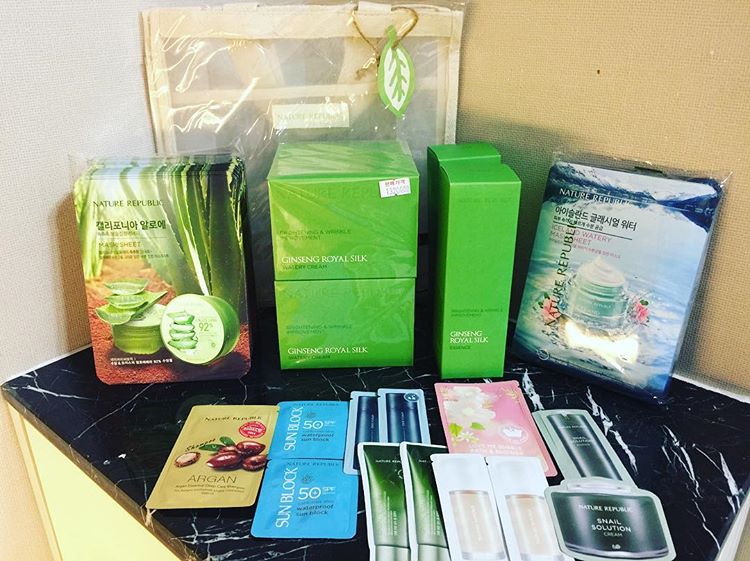 You need lockers to keep things? Yes! Myeongdong shopping land have
In order to shop without heavy carryings, you could keep your luggage at lockers.  Lockers are at Myeongdong stations at exit 2 and exit 3. They are electronic ones with English instructions. The lockers are charged every 4 hours and you have to pay about KRW 3.000 for each cycle.
Tip: You should remember the stations where your lockers stand. Because Myeongdong is very crowded place, you might get lost.
Chinese speaking service
Do not be surprised if you hear staff around you speaking Mandarin-Chinese. There are a good number of customers who come Myeongdong district from countries like China and Japan. They are obsessed with K-brands, especially Myeongdong beauty products and clothes.
Another historical reason for the significant chinese population here is the fact that Myeongdong used to be a Chinese village over 100 years ago! Before becoming a famous shopping spot, Chinese merchants and laborers come here to build their village. There are still some remnants of Chinese culture in Myeongdong district. Just take a little walk and you can easily point out the Chinese Embassy, Chinese street food, Chinese Primary school, and Chinese Resident's Association.
Spending too much time on your favorite stores: Should not!
For those who just come to Myeongdong for the first time, buying a lot of things and being lured by sellers and their free samples of cosmetics is not a weird thing. If you want to grab good products at a good price, you should spend more time walking through different stops. Using your time rationally to make sure that you could search for all things you need and compare prices among stores. This is helpful a lot when roaming at Myeongdong shopping center. And yes, remember to grab a taste of Myeongdong street food to fuel you with enough energy for a busy day of shopping.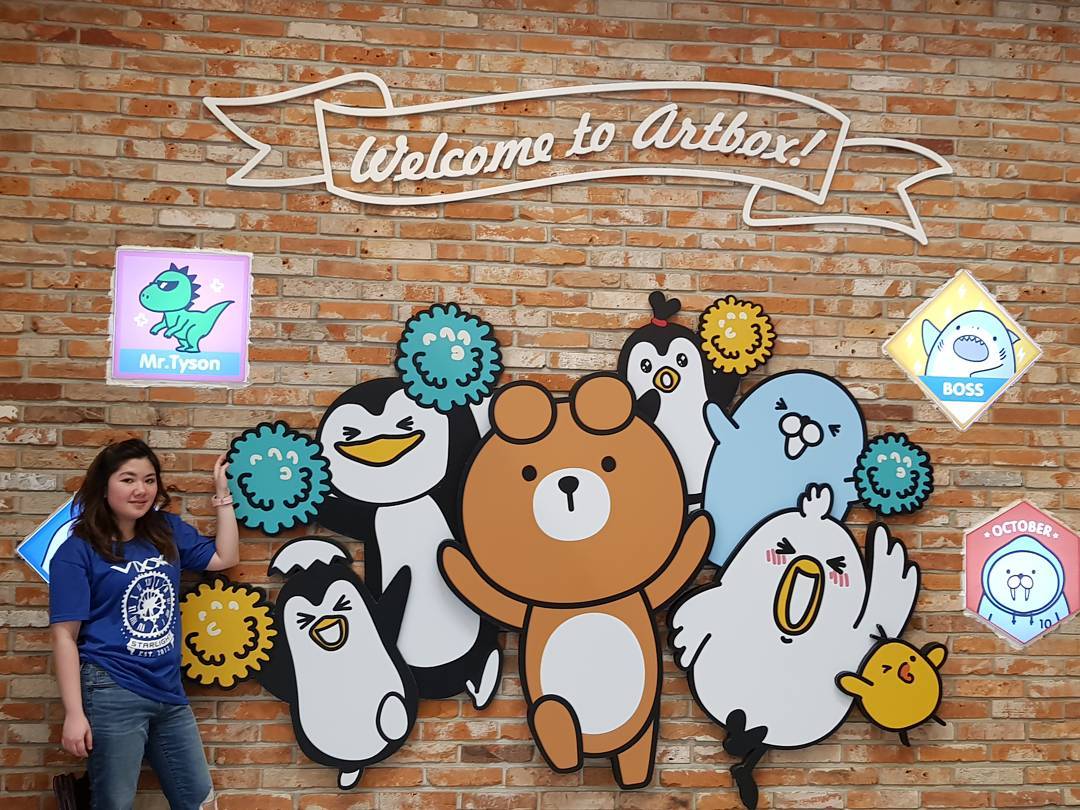 Have you got your big bag yet?
At Myeongdong, from stalls to stalls, from shops to shops, you can see most people carrying big bags. They use them for shopping. While you are busy bargaining, exchanging money, choosing goods or talking with friends, you need something to contain all of your possessions. A big shopping bag is the best friend of shopaholics. Myeongdong has some stores that sell big bags for your goods, further enabling your shopping vacation. The best way to keep everything in one place neatly, safely and wisely.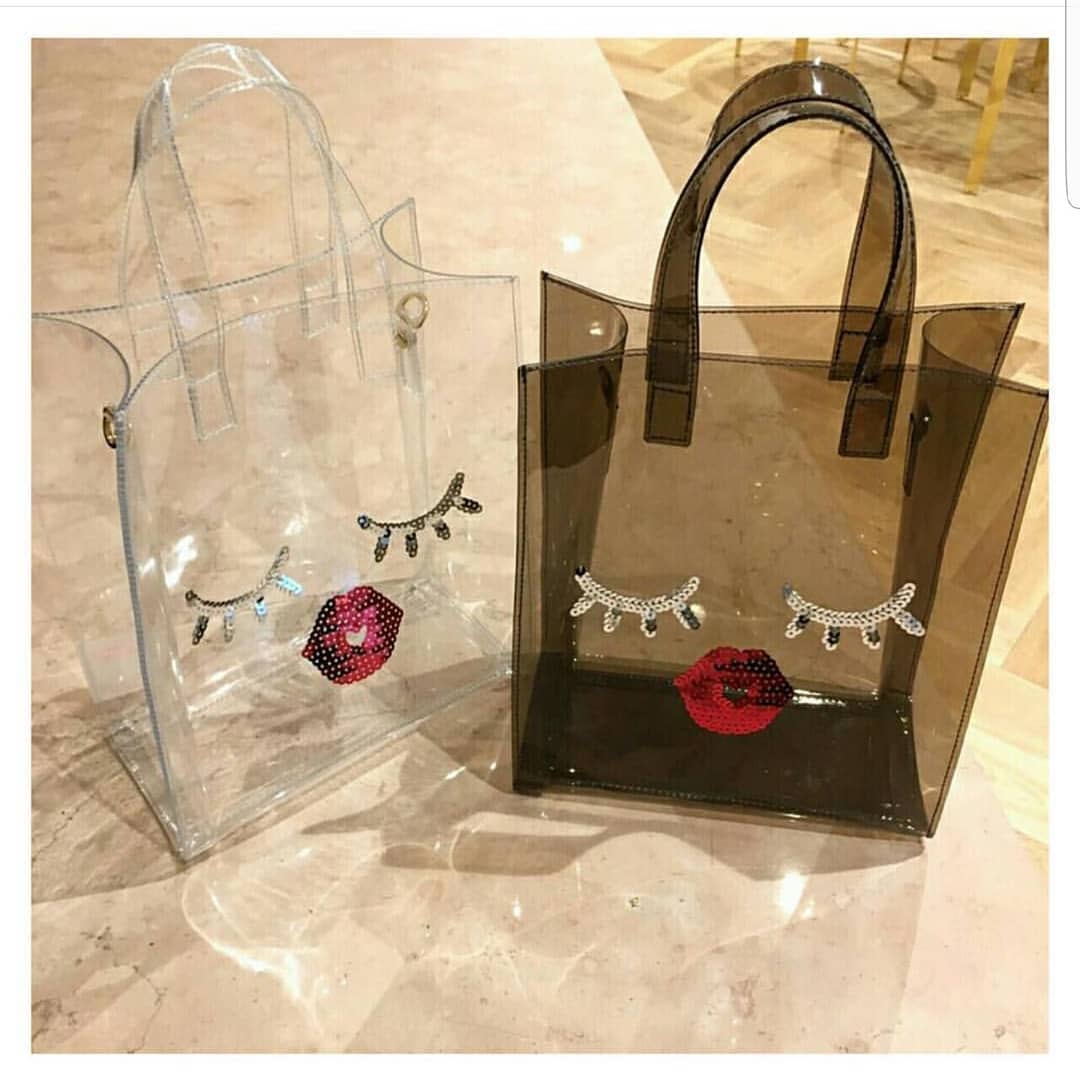 Listing down your necessary things for Myeongdong shopping
The art of shopping is knowing how to buy and what to buy. Doing your research always puts you at an advantage and let's you maximize your time. A shopping list is extremely helpful in case you are tempted by free samples, good promotions, discounts, friends sharing stuffs and food stalls that lure you into impulse eating. This also prevents you from buying unnecessary and random things.
Tip: You could classify your range of products, so it helps you get things easier and faster when shopping at big stores like Lotte Department Store, Olive Young, Daiso…
Money exchange at Myeongdong
Exchanging money is a crucial part of shopping, particularly when you go shopping at the mecca like Myeongdong. You can exchange variety of currencies like EUR, GBP, USD, JPY, HKD, SGD, TWD, CNY… Since Myeongdong is an attractive destination for people from different countries, some exchange traders run 24 hours/ day, some work both on weekdays and weekends. Here are some exchange suggestions for you at Myeongdong heart and areas close by such as
26 Myeongdong-gil (26 Myeongdong 2-gil, Chungmuro 1(il)-ga, Jung-gu)
Namdeamun-ro (Namdaemun-ro, Jung-gu, Seoul, South Korea)
Chungmuro (22-13 Chungmuro 1(il)-ga, Jung-gu)
Shinhan Bank (53-1 Myeong-dong 1-ga, Jung-gu)
Woori Bank (11-1 Chungmu-ro, Jung-gu)
You've just gone through a virtual trip at Myeongdong shopping street with factual things. When you actually reach Myeongdong, it is not only about shopping, but enjoying attractive decorations, bustling atmosphere, and eating a wide range of different tasty and yummy foods. Korea is known for its brand name products, and very modern and trendy fashions. K-pop stars in fact have their own influence on youth generation all over the world through their performances and talents. Fans of K-pop might have the greatest feelings when they come to Myeongdong and its shopping neighbors like Dongdaemun, Gwangjang, Hongdae, and Kondae markets.
Read more: Top 15 Awesome Things to Do In Myeongdong
Travelling to Seoul soon? Don't miss out on these Seoul amazing experiences.