My little private trip exploring Vietnam buddhist temples in Ho Chi Minh City
I came to Ho Chi Minh City needing a break from work ( I am a high school teacher from Singapore) and partly to reconnect with a city and country that I'd last visited in 1992 as a high school student on a study tour. I knew the city would have been completely changed and wanted to find a good way to discover it, especially my favourite culture aspect: Buddhism. I have heard many good things about Vietnam Buddhist temples such as Zen monasteries and wanted to find out more about them.
Inspitrip and seeing Ho Chi Minh City through a local friend's eyes
My concern before the trip was that I did not know how to find what I wanted to see by myself. Fortunately, upon research, I found out about Inspitrip, a young start-up that helps connect travellers like me to the cities local insiders and it sounded like a good way to find out about these temples and explore the city through real local Vietnamese eyes. In a way, I imagined that it would have been a fairly staid, standard tour - the obligatory pho sampling at Pho Hoa Pasteur, a look-around Pham Van Hai, a popular wet market that's pretty much off the tourist radar, and some sites that would appeal to the history buffs, including the location where Thich Quang Duc immolated himself as a way of protesting Catholic repression during the course of the Vietnamese War.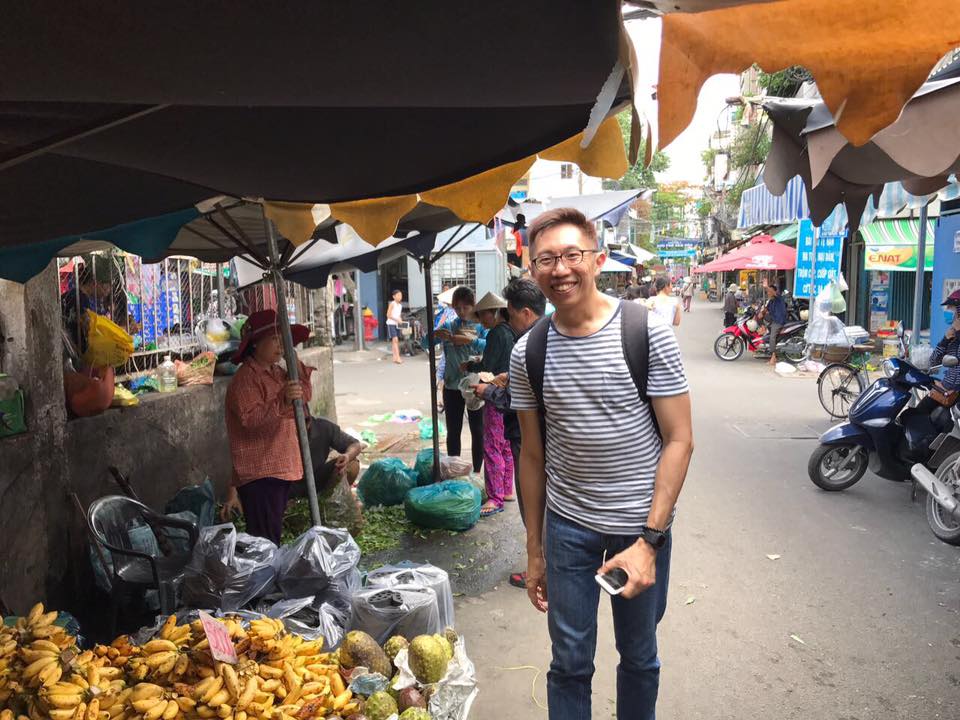 But from the get-go, Alex's stories about the places we were going gave it a totally different dimension - he had actually grown up near Pham Van Hai before his family moved to Adelaide, and meals at Pasteur had been a once-a-year birthday treat for his dad when his dad was a kid. This was Vietnam up close and personal, through a local friend's eyes, rather than that of a tourist's.
Van Hanh Zen monastery
I had asked to see a Vietnamese Zen monastery - Thich Nhat Hanh's writings had been a big influence on my life and I wanted to see for myself the environment that he would have trained in. Alex's dad, fortunately, is big on Buddhism, and he suggested Van Hanh Zen monastery in Ho Chi Minh City.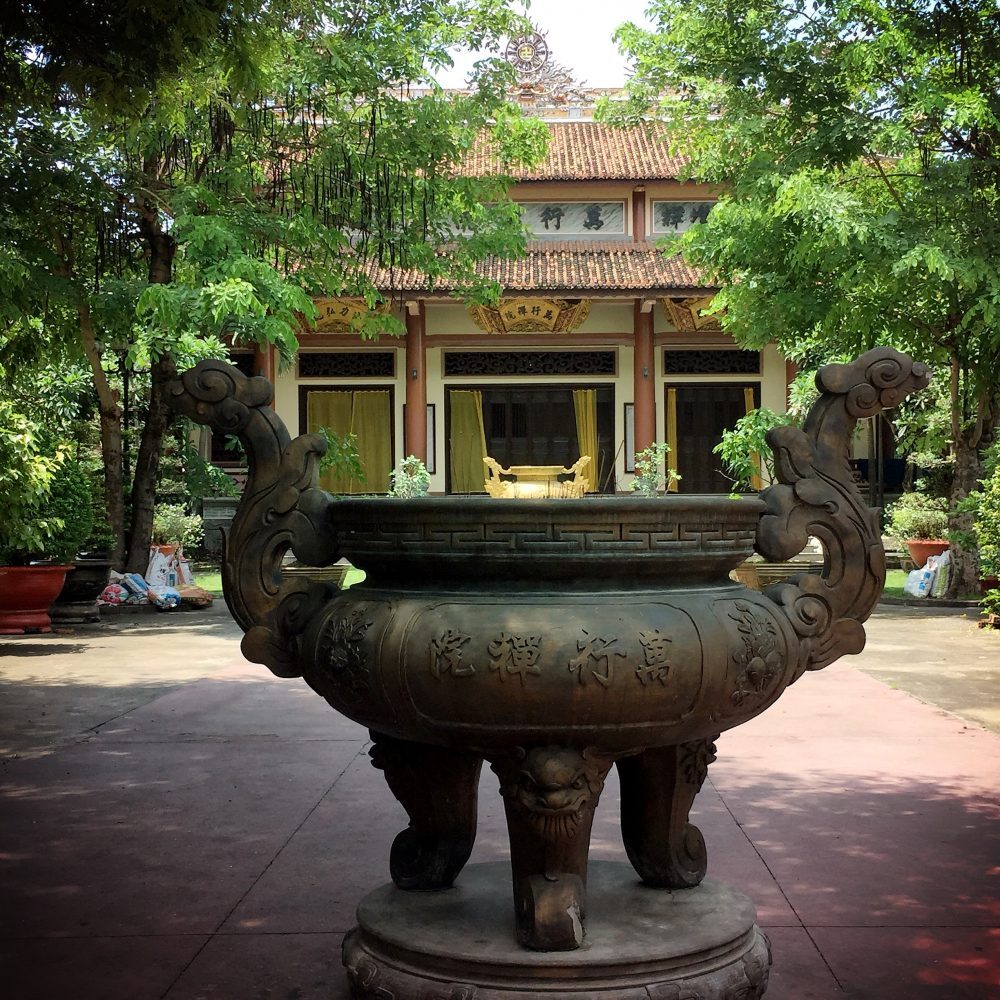 It was a bit of a disappointment when we got there though - there was only one monk in sight, and the place seemed drowsy and largely quiet. Alex must have sensed that disappointment that flitted across my face and he asked that lone monk if there were other monasteries nearby.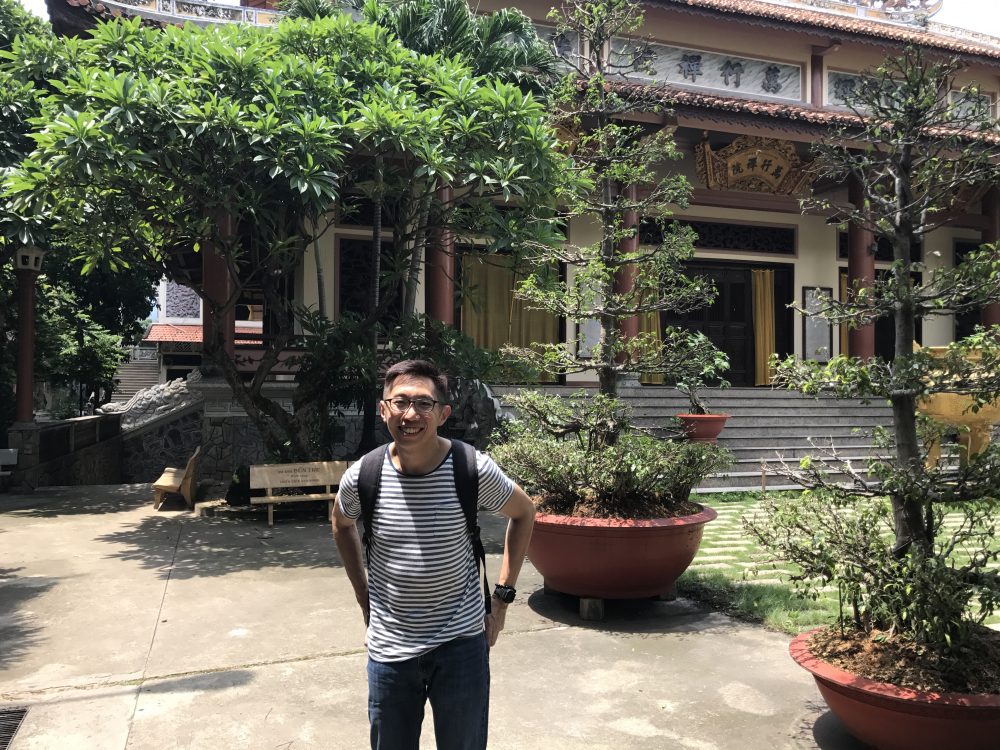 That's when our adventure really began because it turns out that there was another Zen Buddhist monastery, Thien Vien Thuong Chieu, in the neighbouring province of Long Thanh. Alex had never been there, and he estimated that it might be an hour and a half to two hours by bike. It was a case of - go with the tried and tested or abandon ourselves to the moment and just go without knowing what lay at the end of the road.
An adventurous road trip to Thuong Chieu Monastery
No prizes for guessing which choice we plumped for. It was one heck of a road trip and we were literally grimed over with road dust when we finally pulled into the driveway of Thuong Chieu Monastery. There was a palpable sense of 'omg, we did it' - that same euphoria and sense of wonder that you get when you finally hit the top of a mountain.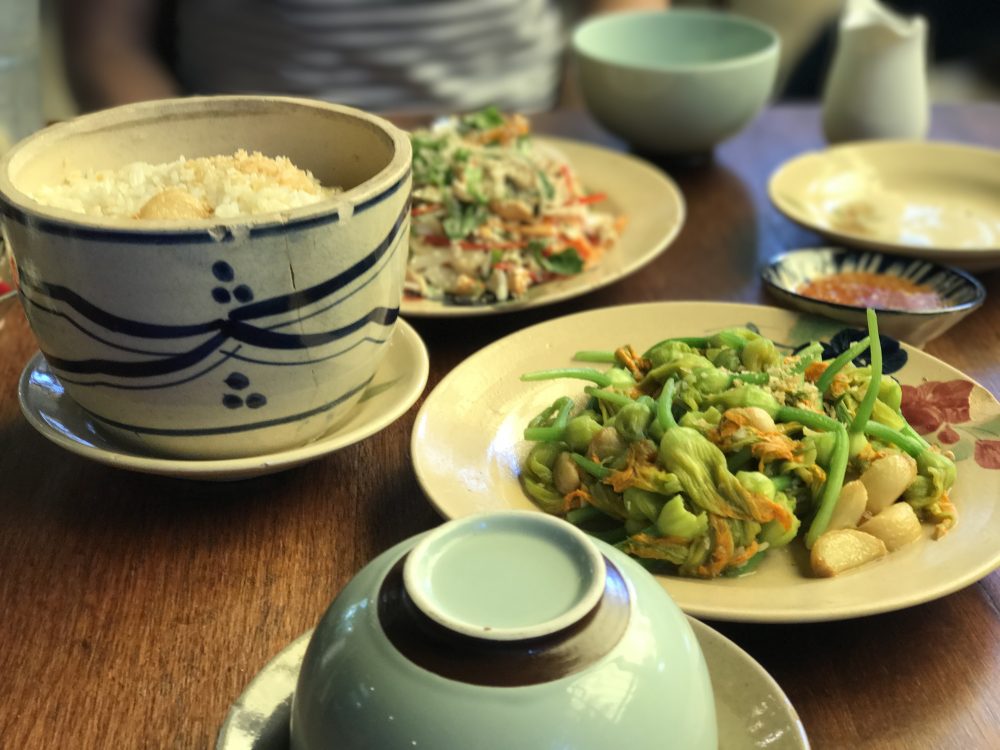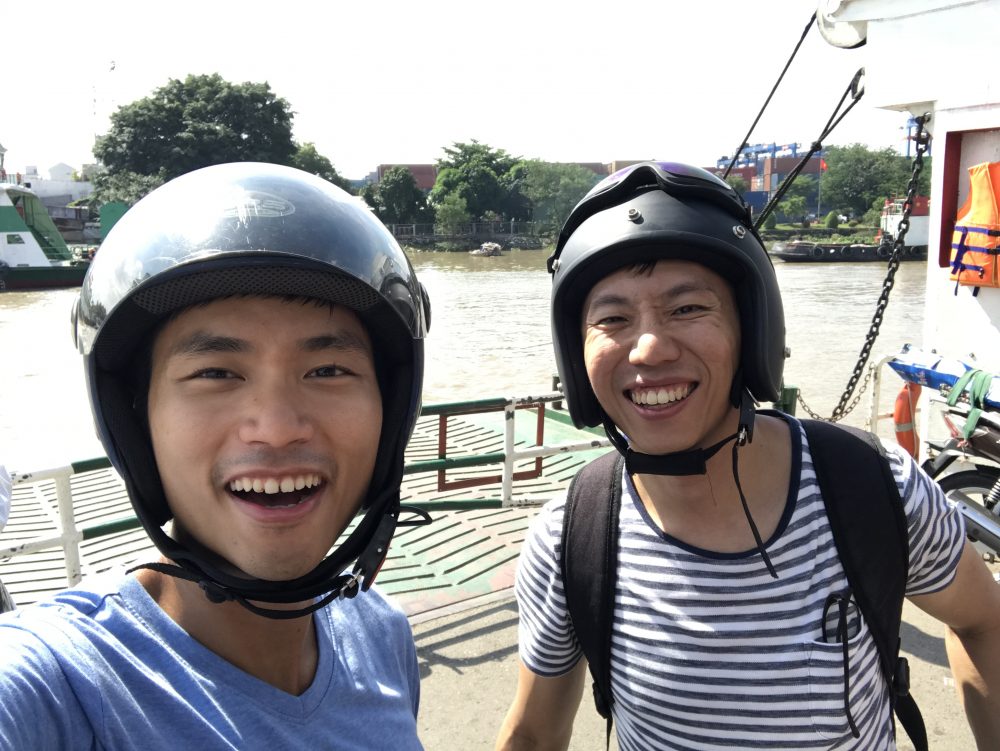 Two bespectacled nuns welcomed us into the main prayer hall and sounded a gong as we offered incense as a mark of respect. We learnt from them that the monastery was divided into a women's-only wing and a men's-only wing. 'Wing' doesn't do the size of the place justice though - we're talking about acres and acres here, and it looked like the community does its own sustainable farming and recycling.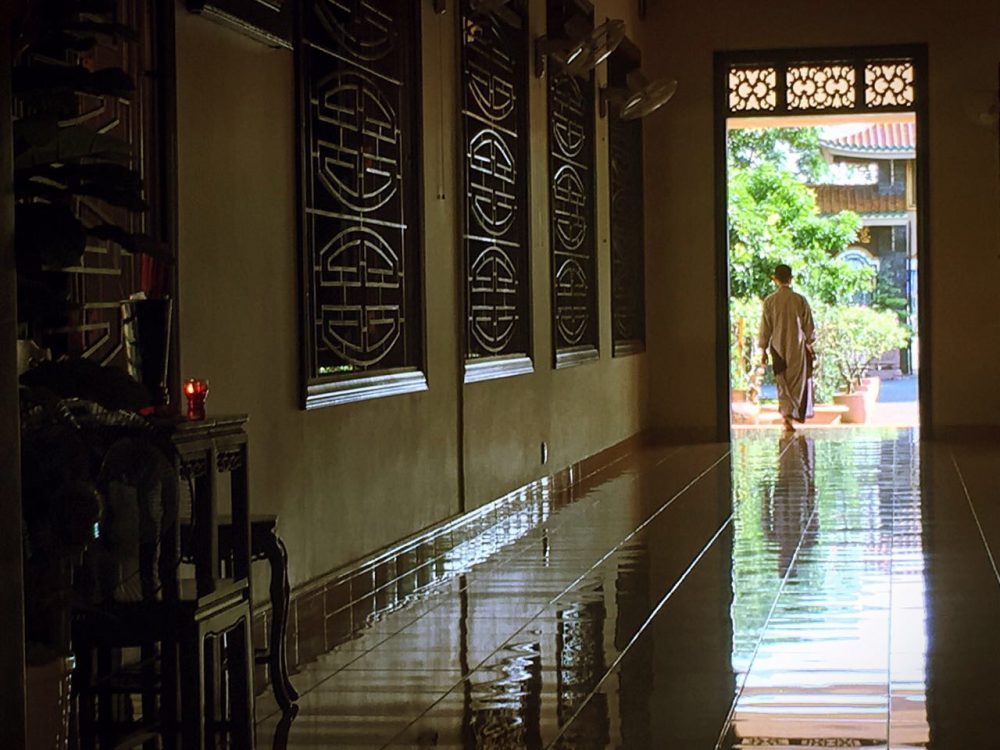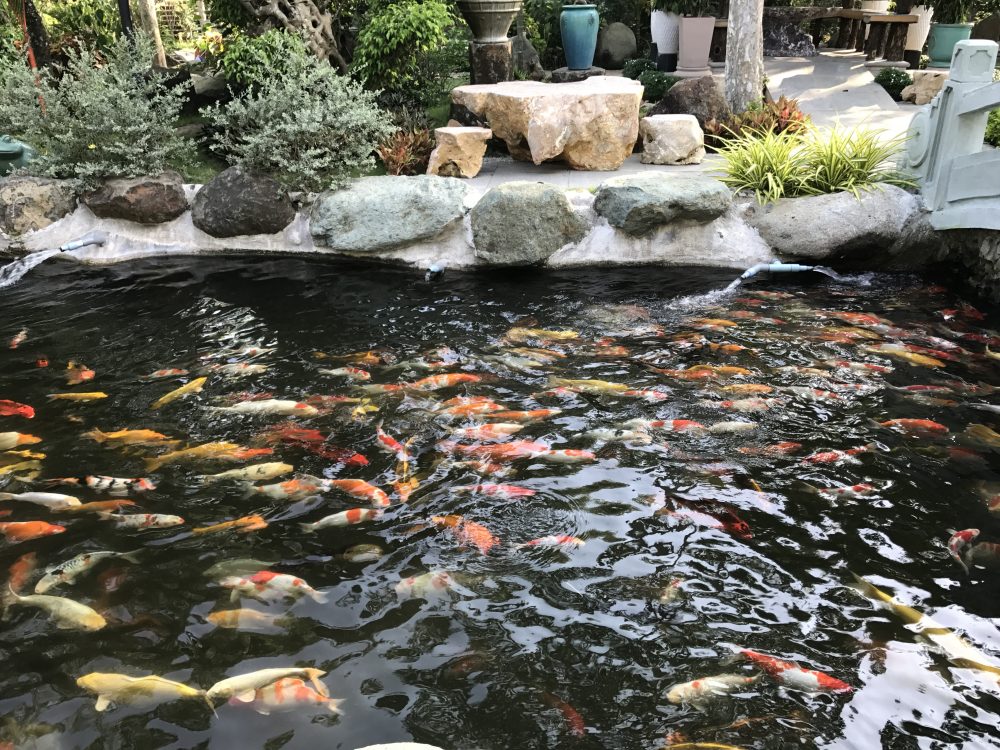 A very patient and wonderfully cheerful young monk took Alex and me around the men's section, and at the heart of this was a wonderful Zen garden, the name of which seems to have been 'The Garden of Gratitude'. Later, back in my homestay place, I found out that the monastery had been founded by Thich Thanh Tu, a major figure in contemporary Vietnamese Zen Buddhism, who's little-known outside of Vietnam.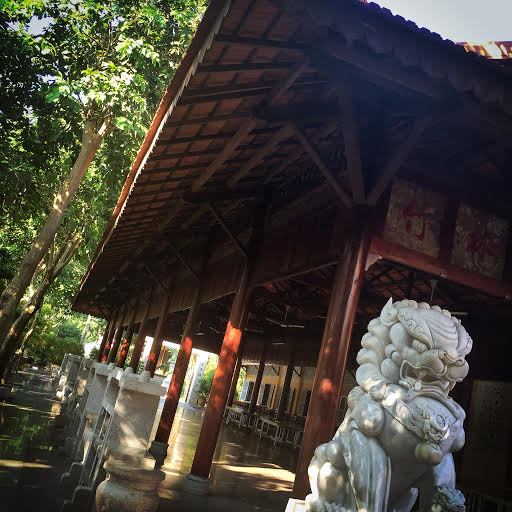 There was an immense sense of peace and good cheer about the place, and I really wish I could avail myself of the meditation lessons that they freely offer to the local community and visitors. The place closed at 4.30 pm and it was with some regret that we took our leave and made the long road trip back to Saigon.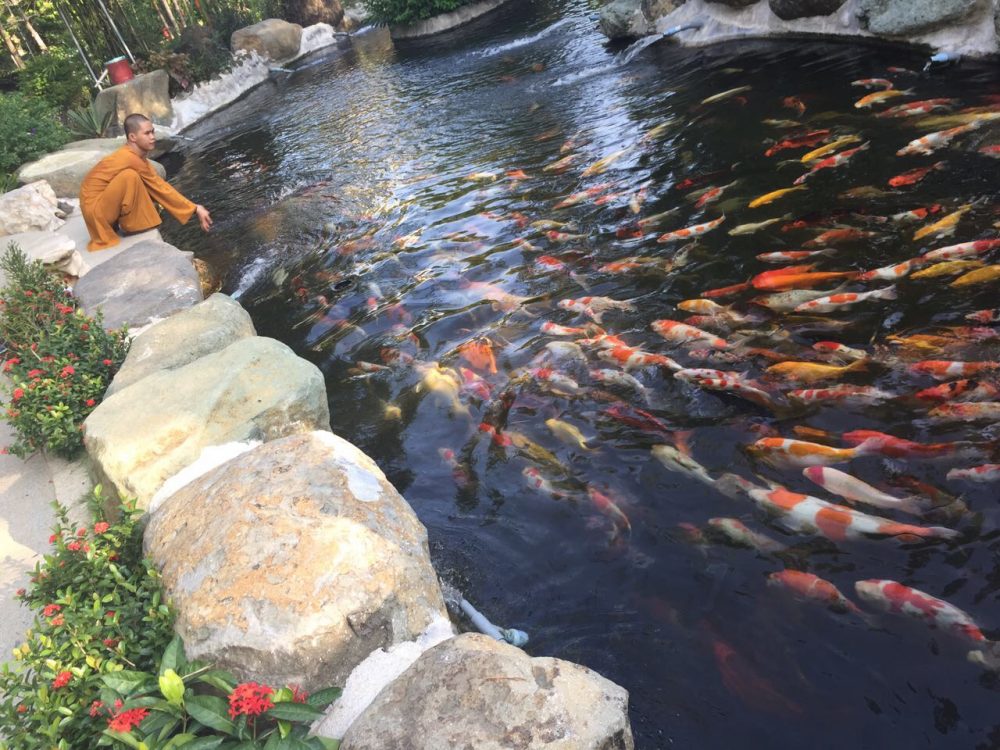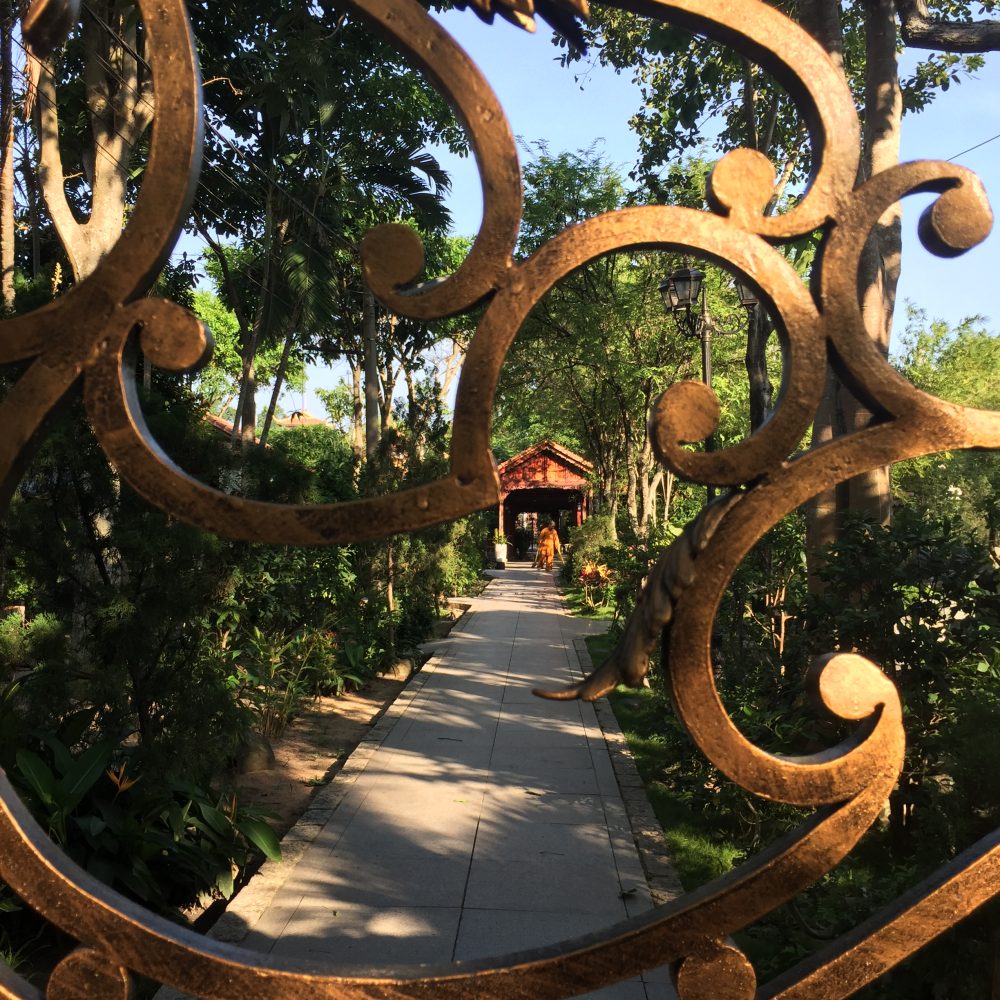 Bottom line
I'm tremendously grateful to Alex for that super-inspired suggestion to break with the plan and just try something completely off the beaten path. It's taken my Ho Chi Minh City travel experience from being good to being unforgettable - one of those things I imagine I'll fondly remember when I'm 64.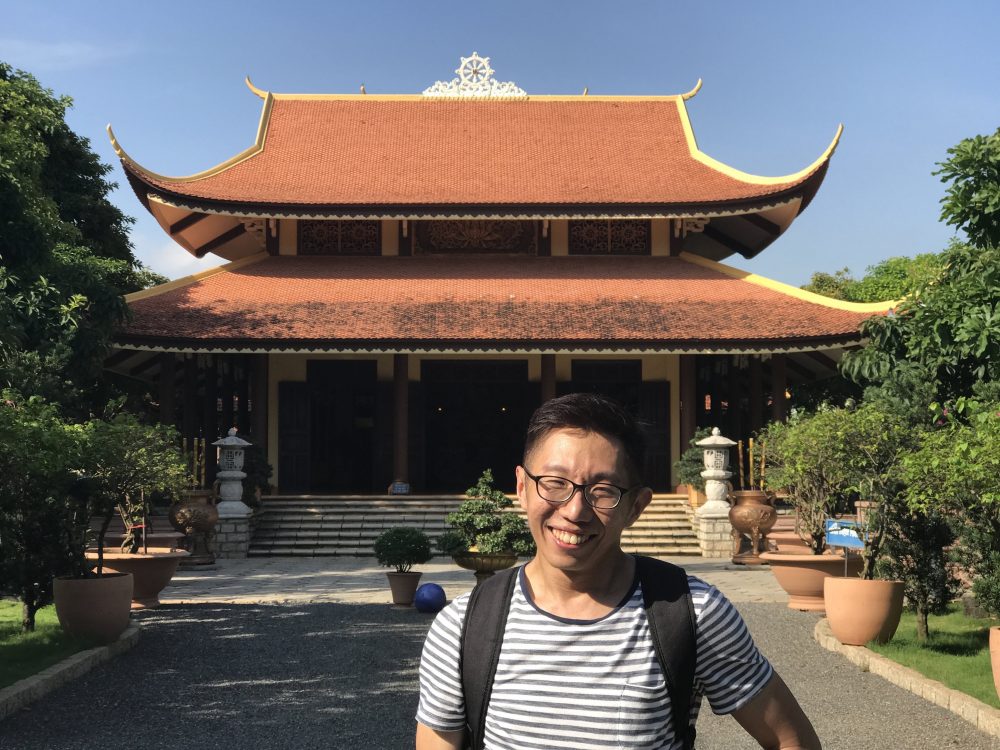 Once again, a big Thank You Alex and all the good people at Inspitrip for making my Saigon trip absolutely memorable!!!