My first solo adventure in Ho Chi Minh City with two awesome local insiders
Every year, I arrange at least one trip for myself. However, this year my trip with two Ho Chi Minh city local experts was a spontaneous one. After short-listing a few places I wanted to go to and Vietnam,  Ho Chi Minh City happened to be one of them. I  looked at some photos of the city and channeled my love to visit historical places and natural destinations.  Moreover, I was also intrigued by all of the Facebook content out there about Ho Chi Minh City on historical buildings in the city. That's when I officially decided Ho Chi Minh City to be my next destination, and I knew it would be so exciting.
How did I decide to find a private guide for my first solo trip
This was my first solo trip. After my trip was confirmed, my friends gave me some negative feedback in regards to my choice of destination. They were worried about the crime scene there, and it made me incredibly confused about my decision. Ho Chi Minh City proved me wrong as soon as I arrived.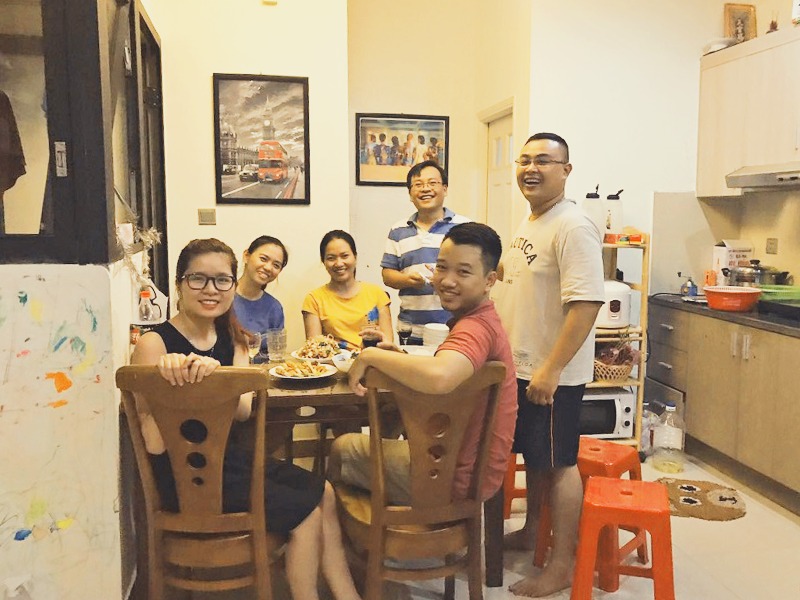 l decided to make my schedule more leisurely and take a walking tour that was slow-paced. This way, I could see the city highlights at my own pace, interact with the Ho Chi Minh city local people, and attend some local events. I thought I would just walk around the city solo. So I spent some time doing research prior to visiting, and that is when I came across Inspitrip. Just by few browsing through the website I found some of the local tour guides provide activities that matched my own itinerary. After a few days of thoughtful consideration, I decided to make a booking.
My first tour in Ho Chi Minh City was with Alex, a guide working with Inspitrip who had a profile that really stood out to me. He has a deep knowledge of the Ho Chi Minh city local life, hidden gems, and a huge passion for food. I sent him a request in hopes of traveling to local places in order to gain some insight on Vietnamese culture. The tour lasted for about eight hours, and we covered so much ground together. We kicked off the tour with a large breakfast. Alex brought me to Pho Le, a restaurant that serves Vietnamese pho. Interestingly enough, the restaurant is owned by a Chinese couple. The serving size was huge, and the delicious pho came in a large bowl, a very tasty pho. Alex told me some interesting stories about Vietnamese pho and how it is a special treat for his family. He also recommended me several other pho restaurants in the area in case I wanted to explore solo.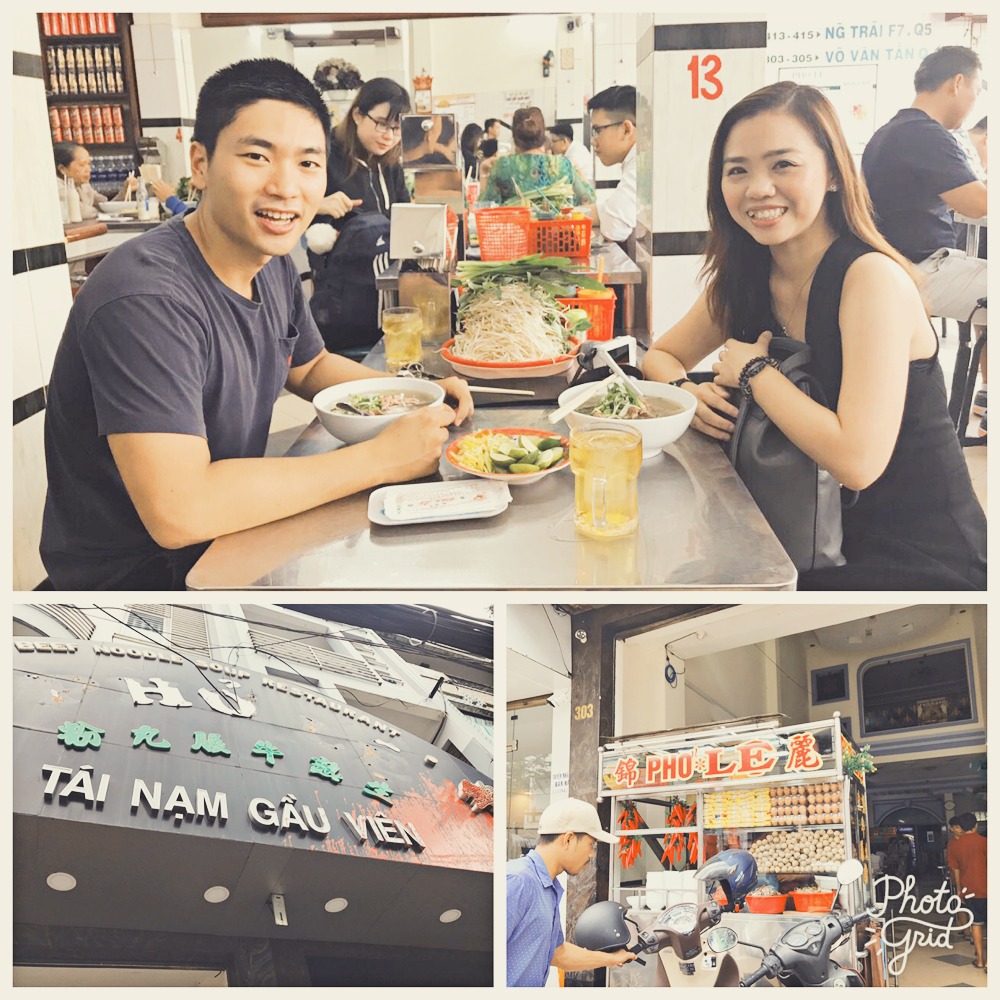 We then ventured to the downtown area to admire some of the city's highlights which are the Notre Dame Cathedral, Central Post Office, the book street and War Remnants Museum. Sounds like touristic destinations, but a trip to Ho Chi Minh City is simply not complete without a visit to these attractions. I am a huge fan of history and architecture, so I found it even more exciting to visit these places. The highlight of the trip, however, was definitely meeting a Ho Chi Minh city local- a 86-year-old man who had been doing post writing services for decades. He has become a destination in itself because he has been working there for so long. I was able to speak with him and listen to his stories about the city and his passion for his job.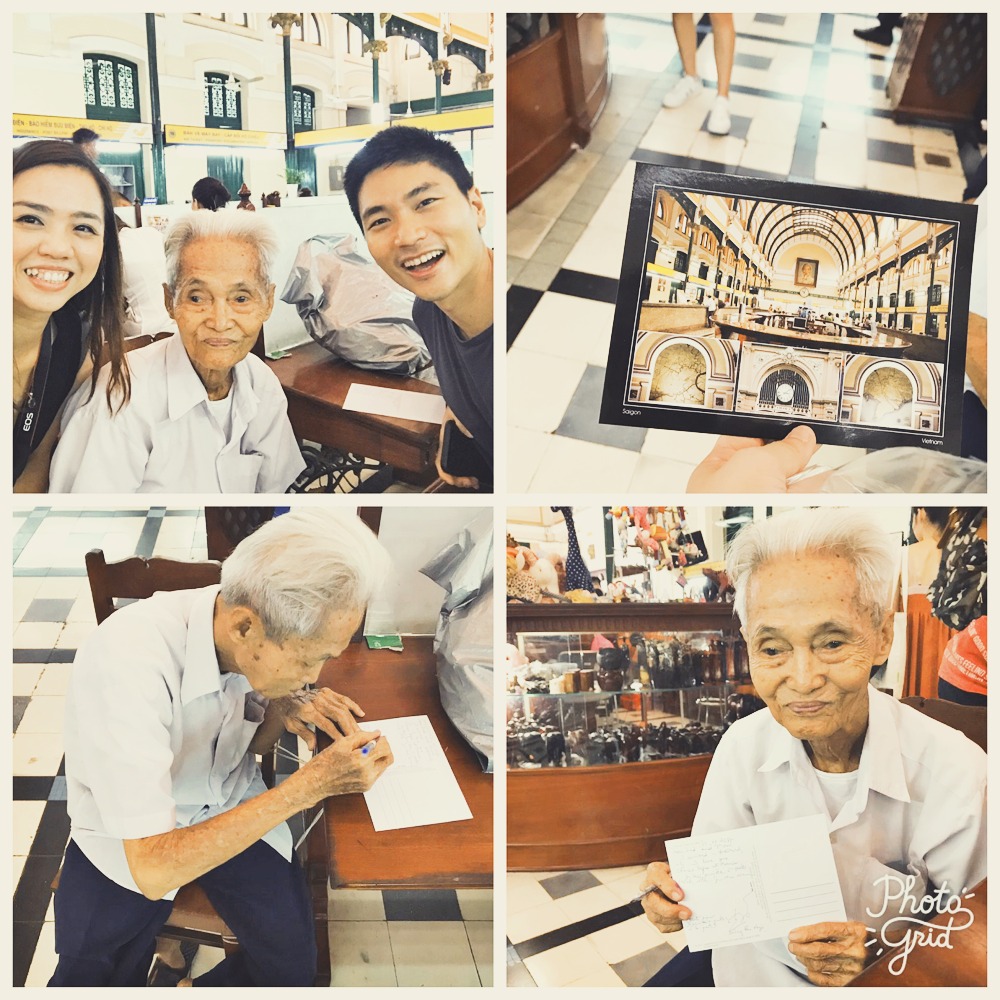 Alex later brought me to an ancient building right in the heart of the city center. It looked quite dull and aged on the outside. However, we were in store for a treat upon entering. Right when I walked into the hall I was greeted by an art gallery where artists were working on their masterpieces right then and there. I also found an old-fashioned elevator and explored the numerous restaurants, cafes, fashion boutiques, and much more in the building. Rather to call this is an apartment, I think it is more suitable to called it as SOFO in Malaysia. Because it can be used as home , office and gallery.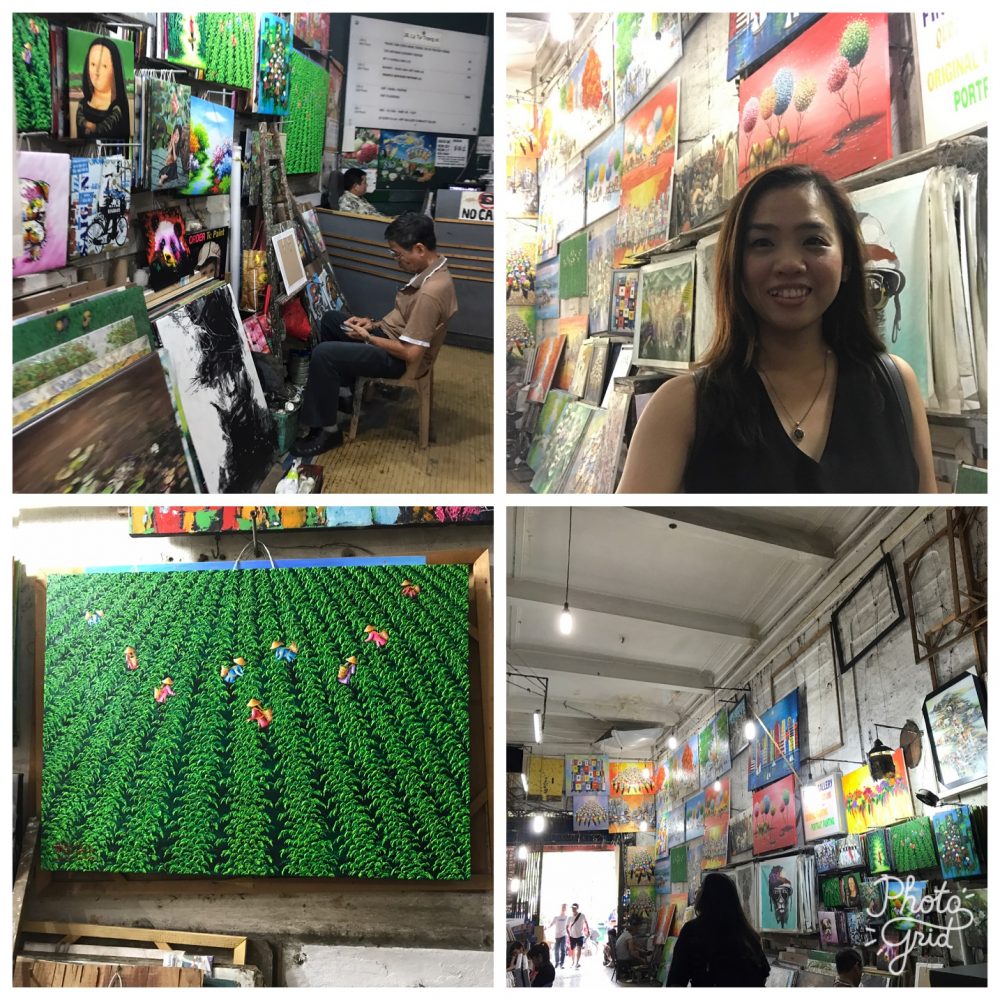 We had a short coffee break at Cong Caphe, my favourite. The environment here is really good! I just love everything here! Alex introduced me coconut milk coffee. At first, I didn't expect much for it, as things which are related to coconut milk in the end will become very sweet. Surprisingly, this coconut shake was mixed bitter coffee and turned out a perfect combination. My tour with Alex was my first experience with a private guide. I have absolutely no regrets in booking him. He brought me around by motorbike, and it was certainly a fun and unforgettable experience. One moment that surprised me was when he suggested I cross the road when herds of motorbikes were coming to us. I was both stunned and a bit worried. But taking his advice, however, we managed to cross the road safely. And now I know the secret to getting across without getting hit like a real Ho Chi Minh city local.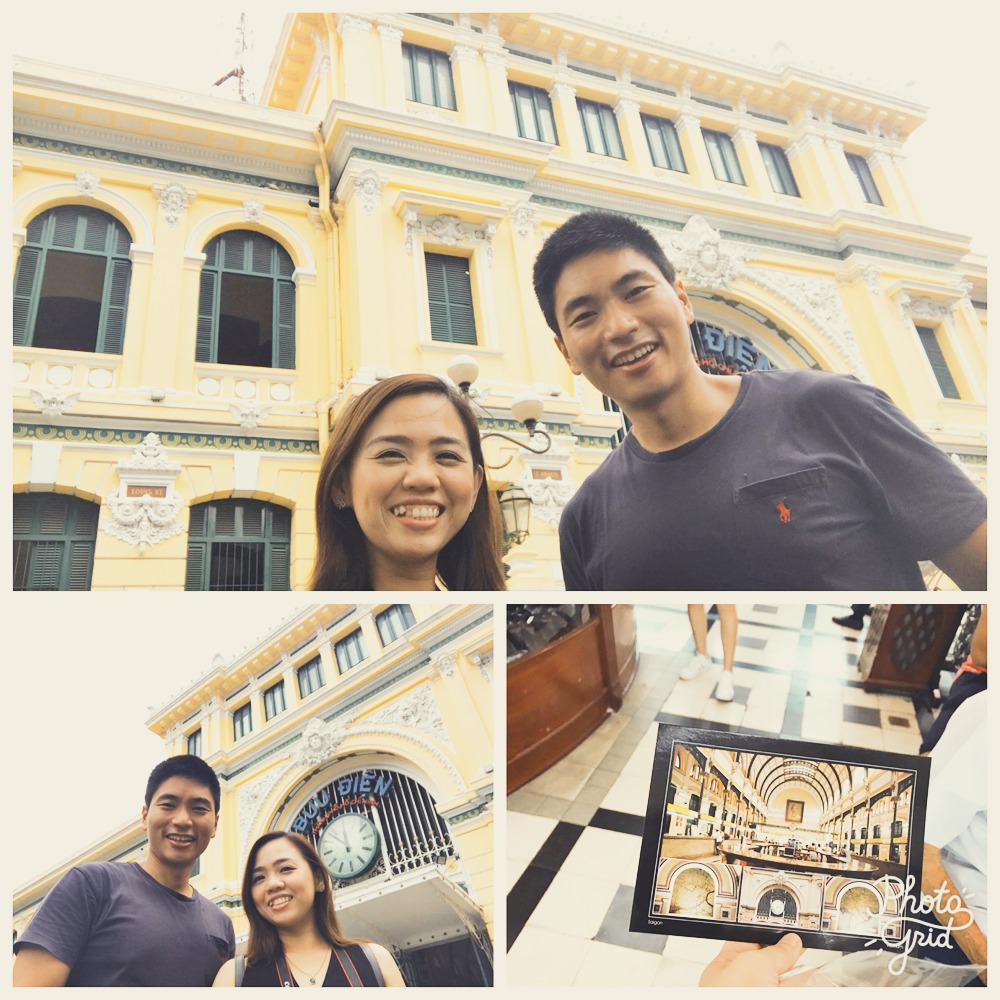 He shared with me a lot of information about the local history and culture of the city. I was really surprised at how much he knew about the history. He was like a walking and talking encyclopedia.  Surely he will know the answer the every question I asked. Indeed he was both a responsible and knowledgeable guide. I was so lucky to have met him through Inspitrip. It is a great platform in which travelers can connect with locals to show them around the amazing city.
Cook like a Ho Chi Minh city local
I was unable to book a cooking class at the Vietnam cookery centre, but thanks to Inspitrip, I was connected to Vi. It was a one-of-a-kind, Ho Chi Minh city local experience in Vietnam. I booked Vi for a four-hour private cooking class. Luckily, I was able to book her even though I did so last minute. We began the tour at a Ho Chi Minh city local market to shop for the fresh ingredients we would use in our delicious meals. She explained that going to the local market was the cheapest way to purchase ingredients. The items are fresher than you would find in a supermarket. It was interesting to see how the locals haggle and shop on a daily basis.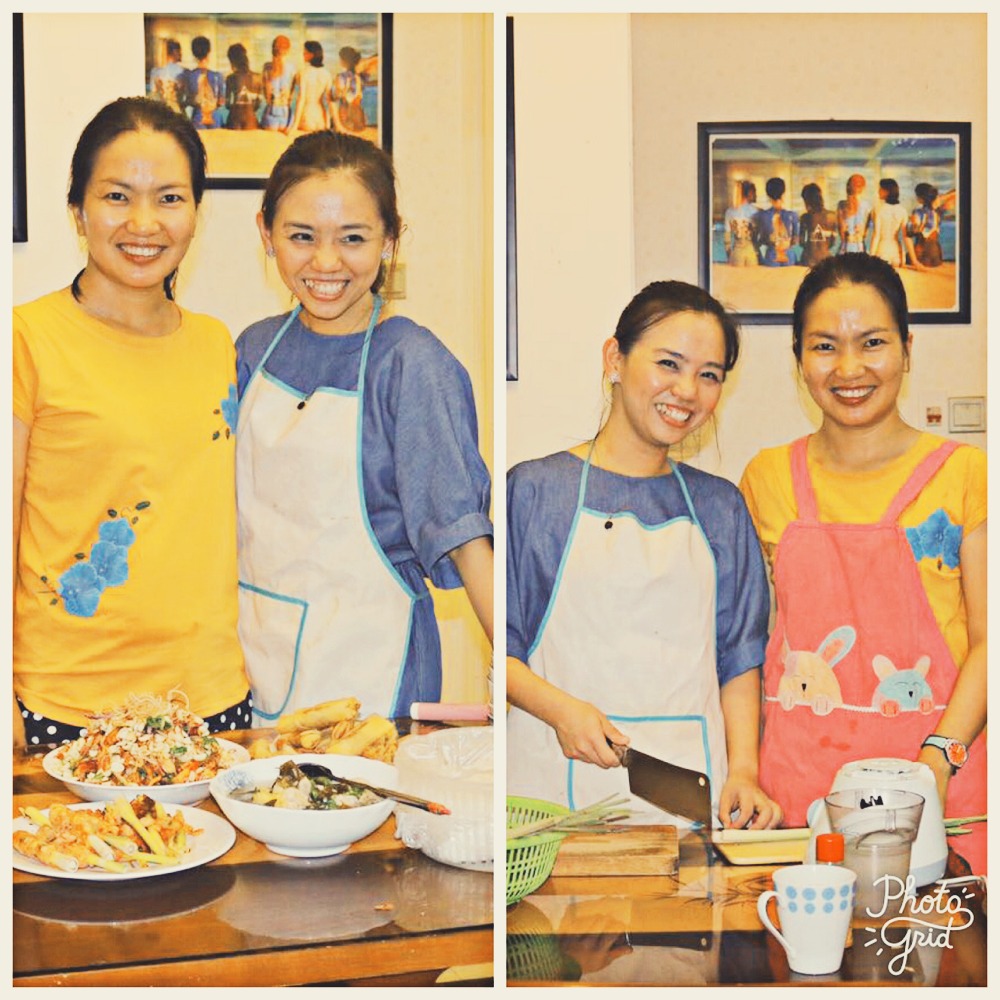 Vi and her husband taught me how to cook several Vietnamese dishes including spring rolls, deep-fried fish rolls, beef jerky salad, and chicken soup. While we enjoyed the delicious dishes, Vi shared more information about local Vietnamese culture. People cook not only to eat but to sit down and enjoy the meals together. I definitely appreciated this type of gathering considering I am traveling alone. If I went on a usual tour, I would never had this type of experience. I would definitely consider another tour with Vi after having taken her cooking class.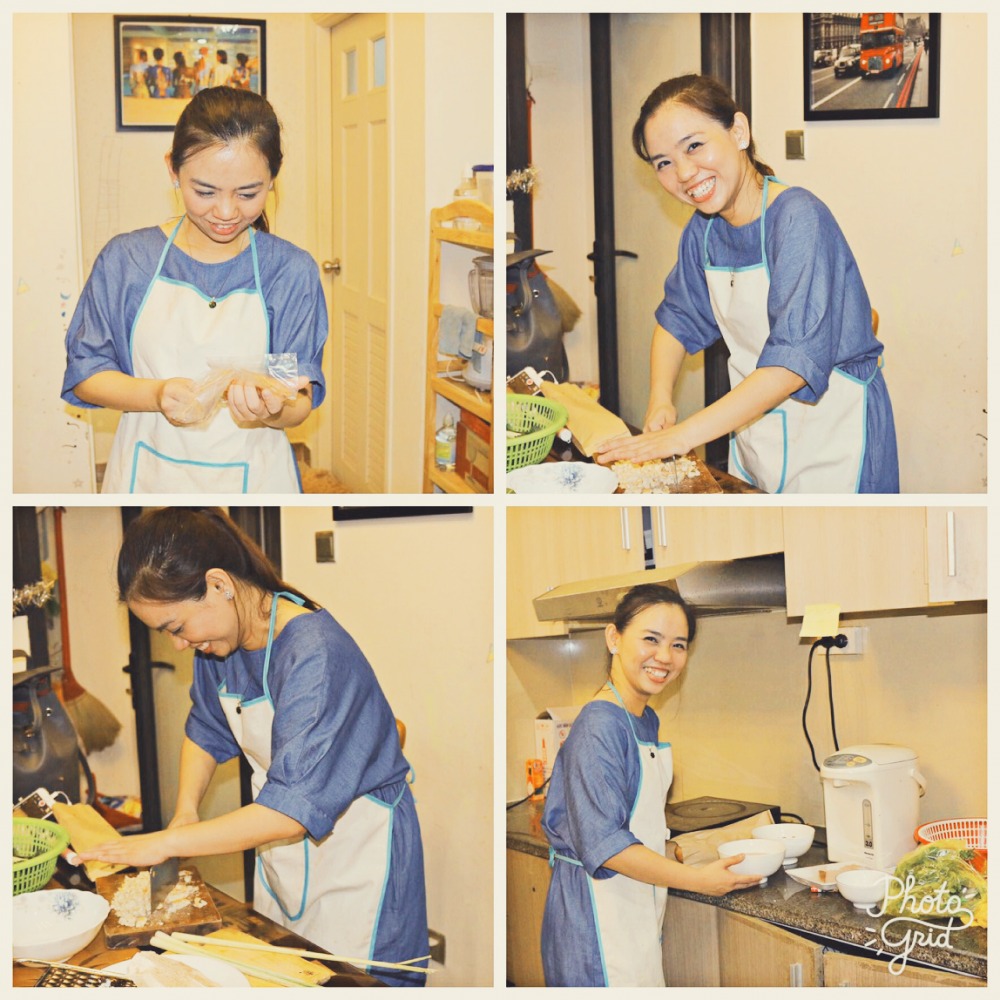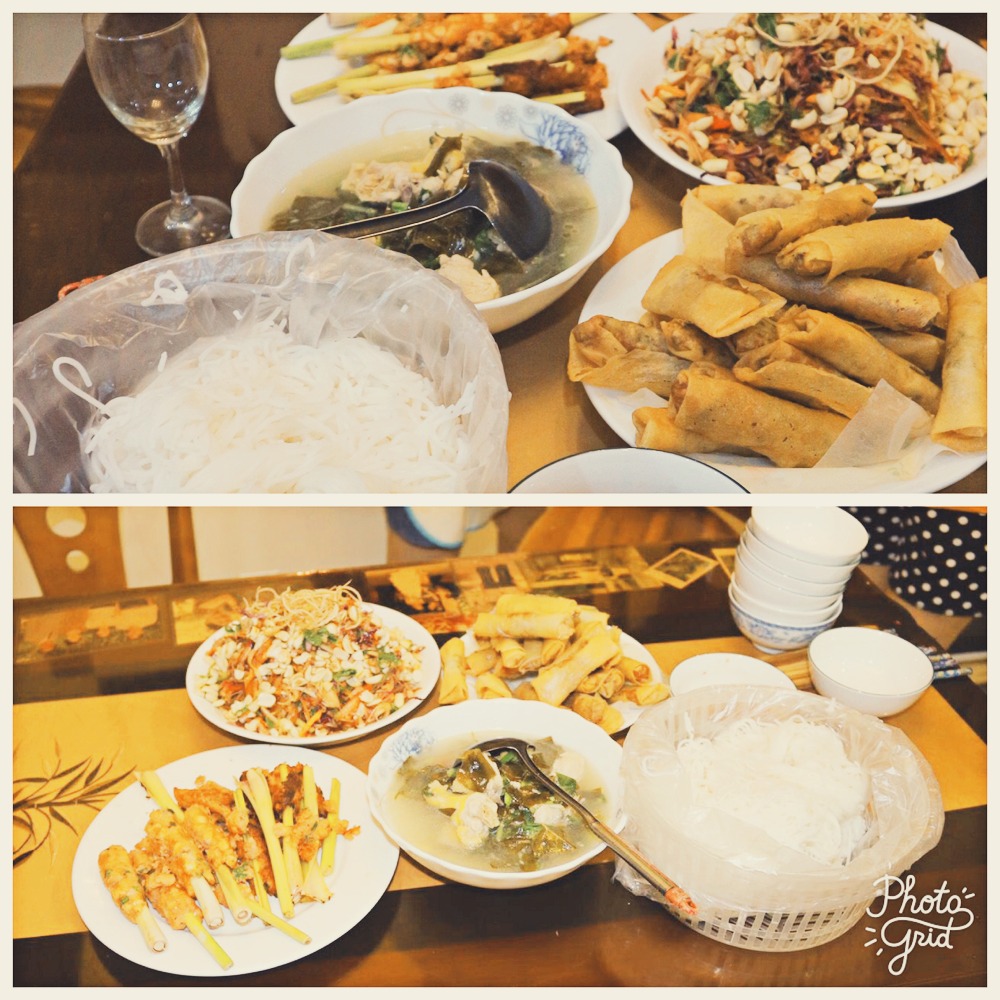 I cannot make it without Ho Chi Minh city local experts
The awesome trip with two Ho Chi Minh city local insiders really opened my eyes and resolved all the misconceptions I have ever had about Vietnam. I know more about the country's culture and history than I did before venturing there. Alex and Vi shared so much information about the history, culture, and their own personal experiences in the city. They exuded love and passion for their jobs, which really inspired me. All of the Vietnamese people we came across were passionate and friendly. I have never traveled solo with my own personal guide, so this was definitely a new experience for me. I do not think any other tour operator could offer me Ho Chi Minh city local and unique experience like what I had with Inspitrip.This article was written by the Inspitrip team on behalf of Khoo Erica. It is part of Inspitrip's local series, in which we catch up with travelers and encourage them to share their stories with our readers.