Living it up in Saigon: Hotspots around town
Saigon, the pearl of the far East. Whether you are a Saigon citizen or traveler visiting for the first time, Saigon is definitely a place of nostalgia when you are far away and a beauty that makes you fall head over heels in love at the very first glance. Discover why Saigon is so attractive and one of the top visited cities according to Lonely Planet! Read this article to explore hotspots around town with Inspitrip!
Are you ready to unveil the mysterious stories of Saigon
Myst hotel: never miss out this fabulous space in hotspots around town
Located at 6-8 Ho Huan Nghiep St. Ben Nghe Ward, District 1, Ho Chi Minh, Myst hotel brings you an old taste of Saigon packaged in a modern style. Myst hotel lobby is designed like a historical museum and amazes every visitor. The architecture of Myst's spacious rooms is a mixture of cultural heritage and modern features that intrigue your curiosity and interest.  Though staying in the heart of Saigon's bustling center, Myst creates its own unique serenity among hotspots around town. Staying here, you are able to immerse in the most tranquil sanctuary of Saigon with avenues and alleyways that evoke nostalgia.Tip
Myst offers a wide range of luxurious and high quality services, including food, drink, spa and gym. Enjoy your stay and experience the Myst staffs' excellent hospitality!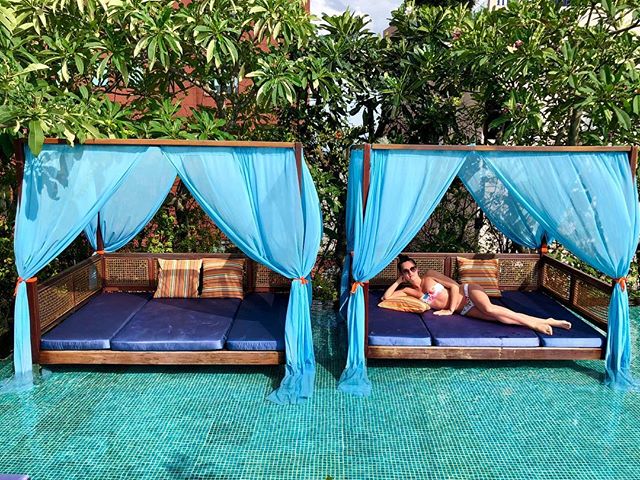 Glow sky bar: "hot" place among hotspots around the town
Saigon is famous for its night life. Glow sky bar, one of the top outstanding hotspots around town attracts visitors and Saigon citizens every night. Located at 93 Nguyen Du St, District 1, the space contains about 50-200 people with two areas, bringing you unique, different tastes of music and joy. Glow sky bar offers the best view of Saigon, friendly staffs, fun and energetic atmosphere.Tip
Come by for happy hour, 5pm-8pm, to get 50% off on wines, cocktails, beers, mixed drinks….Stick to the dress code: no shorts, no flip-flops or tank tops are acceptable.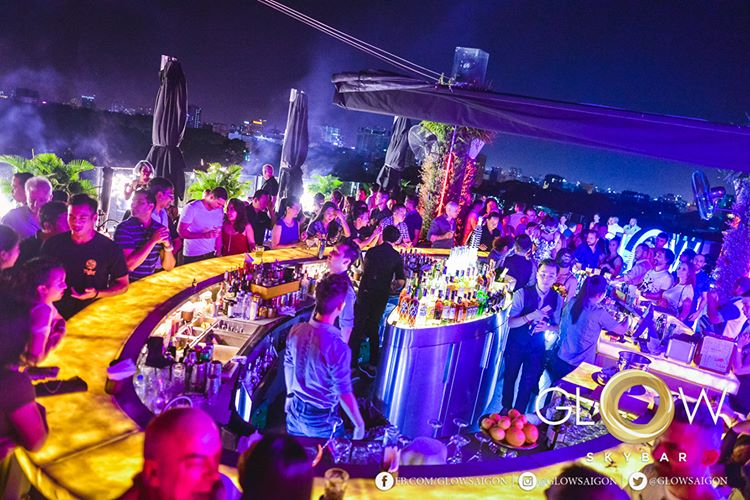 Pasteur Street Brewing Co: have fun in one of hotspots around the town in Saigon
Pasteur Street Brewing Co (PSBC) is founded by a team of passionate Americans in creating craft beers using American craft brewing techniques and fresh Vietnamese ingredients like jasmine from Sapa, chocolate from Tien Giang and passionfruit from Dalat since 2014. PSBC is one of first breweries and among the top brewing hotspots around town for its very own taste, especially in Vietnam drinking culture. The wood decoration mixed with classic and contemporary rock will surely jazz you up. If you love good drink, great food, cozy atmosphere and meet local citizens, expats and travelers, PSBC is a great place! Tip
Tap rooms offer new creations year-round that offer unique takes on traditional brews! PSBC is located in 144 Pasteur St., District 1.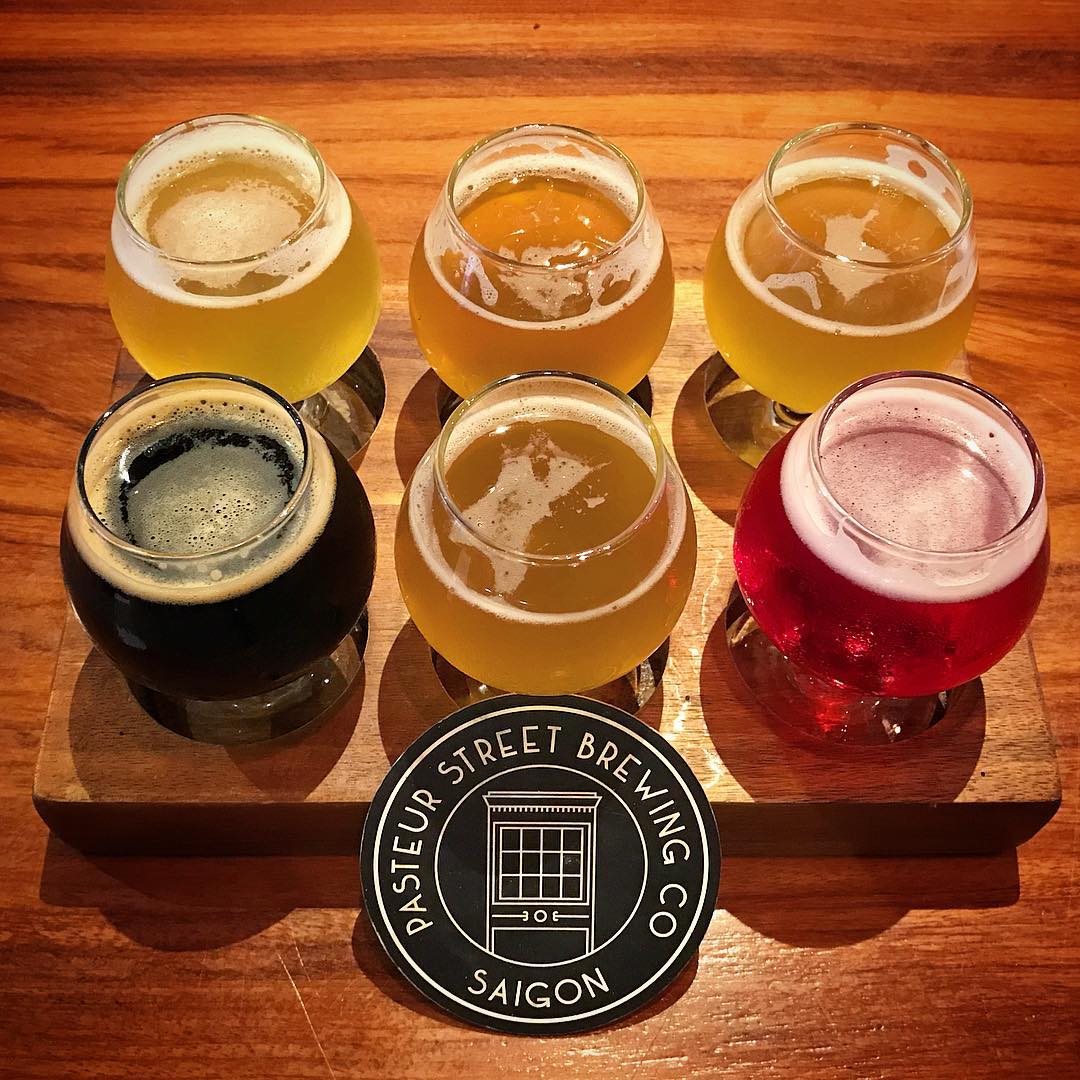 Libé boutique store: familiar shopping place in hotspots around the town
If you are wondering where you might buy high-quality and comfortable clothes at the best prices among the thousands of clothing hotspots around town in Saigon, Libe boutique store would be my first suggestion. Libe collections mainly are minimalistic with blank colors, stripes and basic cuts. Libe uses very light, comfortable materials with a wide range of denim, linen and silk…Besides basic clothes, Libe also have some other funky pieces if you are interested. Shoes and sandals are also very fabulous and affordable here. Libe really brings a brand new trend to Saigon fashion and is considered one of the favorite and familiar shopping places in Saigon for the young generation and fashionistas in Saigon.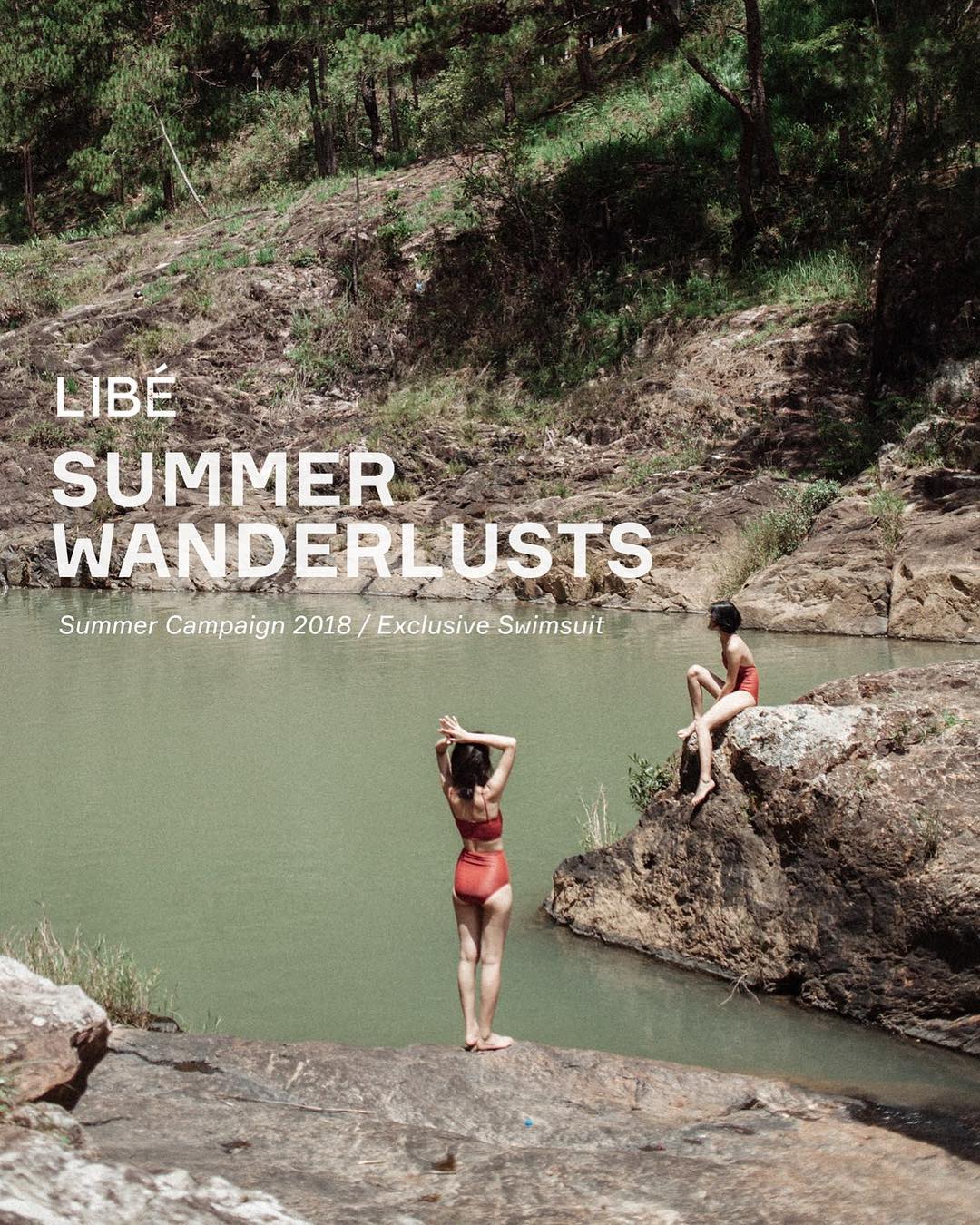 Sushi Hokkaido Sachi - Japanese restaurant: delicious hotpots of hotspots around town
If you are a seafood fan and looking for a good Japanese restaurant, Sushi Hokkaido Sachi restaurant is a must-visit place in hotspots around the town. Ingredients are directly imported from Hokkaido, Japan. Sushi Hokkaido Sachi creates its own brand name in Saigon and attracts thousands of Saigonese, expats and travelers, especially Japanese missing food from their homeland. Sushi Hokkaido Sachi is both famous for fresh Japanese meals and its service. According to Tripadvisor, Sushi Hokkaido Sachi was listed among those providing the best travelling service in 2016. Food at Sushi Hokkaido Sachi is really "a sense of culinary art".Tip
Besides sushi, sashimi….you should try oyster and crab soup here. They are really fresh and unforgettable!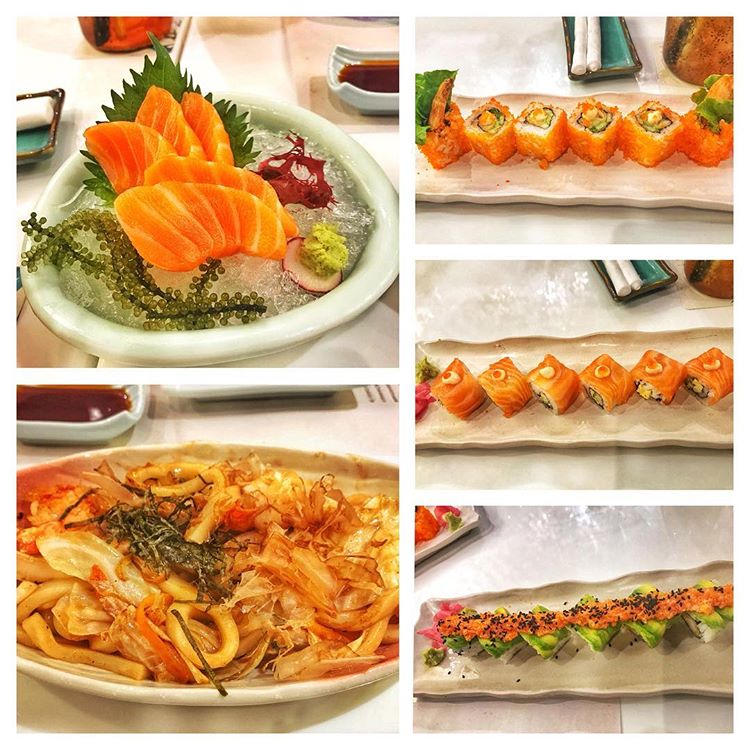 The Deck Saigon: looking for something different among the hotspots around town, try this out!
One of the most attractive hotspots in town worth visiting in Saigon is the Deck Saigon, a restaurant with meal, bar, and boat tour services. Located on the Saigon river banks, it just takes about 15 minutes from the heart of Saigon to reach. Enjoy weekly, modern Pan-Asian menus,that put on display how amazing the Deck Saigon cooking styles and professional staff are. Ingredients at the Deck Saigon is freshly and directly imported from various areas of Vietnam and abroad, including vegetables from Dalat, seafood from Phu Quoc, and meat from Australia and U.S.Tip:
There are pick-up services at hotels within district 1 and boat service to the Deck restaurant with a price of about $180/2 pax for a one-way option. The private sunset cruise is amazing for enjoying sunset and a delicious dinner at The Deck restaurant.
Must-try cocktails at The Deck bar are Pair on the River and The Deck Signature Martinis.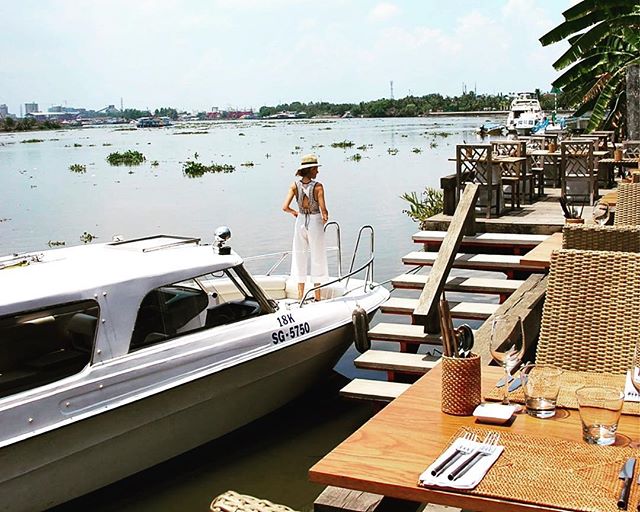 À ố show: must-try show among hotspots around town
The A O show is held at the Saigon Opera House, a historical building in the heart of District 1. The A O show is a mixture of cirque de soleil and Vietnamese cultural elements. It lasts only 1 hour, but it is very worth watching. The A O show is an excellent combination of skilled acrobats, great choreography, vivid sound and lightning and traditional materials such as bamboo and wooden baskets…The acrobats lively move and skillfully use materials to depict crabs and ducks movements or boat, bridge or building forms. The unique feature of this show is that it has no storyline. A O show is choreographed as random snapshots of villagers' lifestyles. It brings people the whole view of traditional lifestyle in the modern age. That is so cool! The creator of the show is Mr. Tuan Le, who has immersed himself with the beauties of European performances and understands Vietnamese culture fully. That is why the A O show is a masterpiece of Vietnamese culture mixed with Western performance styles. Tip
The price of the A O show is quite expensive for an hour. There are 3 kinds of seats: aah [A] zone, ooh! [O] zone and wow! [W]zone from about 300$ to 700$.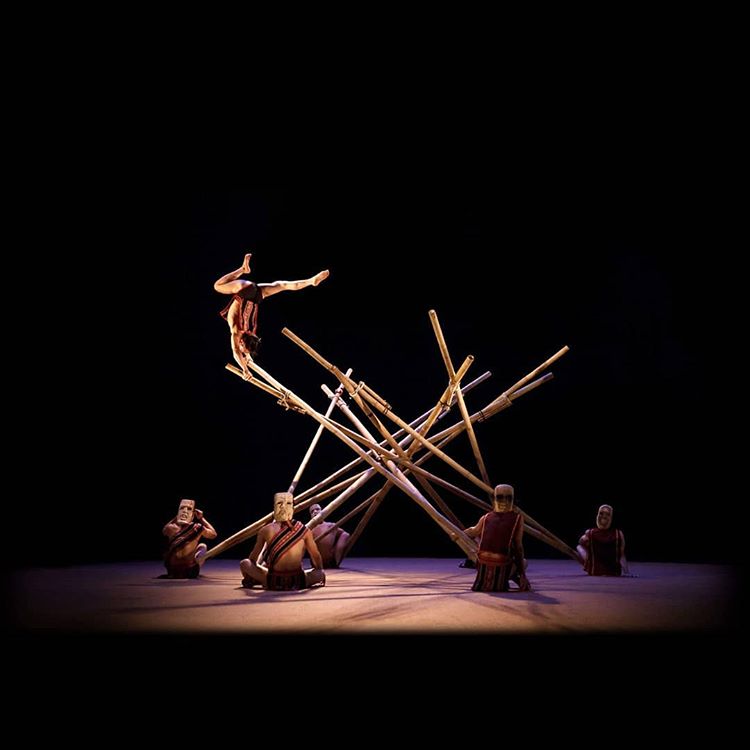 Saigon is definitely a place worth visiting! Get your backpacks, visit this lovely city and explore amazing things to do in Saigon, just for a week or even longer to experience Saigon in different ways. Let your body relax in the ginger scent at Myst Hotel spa on a beautiful sunny Sunday, have fun with your partners and friends at Glow bar on a Saturday night, wear light and comfortable Libe clothes and sit on The Deck Saigon restaurant with char-grilled wagyu grilled beef fillet and a glass of red wine or escape the bustling Saigon city life. And if you got the cash, why not experience Vietnam culture in a very distinct, modern way in the A O show? Saigon is definitely a place of "everything". Visit Saigon and find your travel desires fulfilled and your soul full of joy!