Kompong Khleang floating village experience: what should you expect?
When it comes to Cambodian tourism, Angkor Archeological Park always seems to take center stage and bask in the international spotlight for top things to do in Siem Reap. One thing for certain is that Cambodia is in no shortage of mesmerizing temples and ruins with Angkor Wat functioning as the leading draw for visitors. However, one might be wondering 'is there anything more to see in this Southeast Asian country besides the Angkor temples?'As a matter of fact, there is one more Cambodian attraction of epic proportion for you to enjoy, the one that takes prominent residence on the country's topographical map – Tonle Sap lake. The most fascinating feature of Tonle Sap, aside from being the most productive ecosystem in the world and the main food supply for Cambodia, is the local settlement in the forms of floating villages, one of which is Kampong Khleang. So, if you are planning a trip to this floating man-made marvel, here is 'Kompong Khleang Floating Village experience: what should you expect?'
You are about to discover one of the most special attractions in Southeast Asia: Kompong Khleang floating village on Tonle Sap lake.
Some interesting facts about Tonle Sap
1. The name 'Tonle Sap'
The name Tonle Sap is directly translated into 'large river', yet it is more commonly referred to as the Great Lake. Occupying the floodplain in the lower Mekong basin, Tonle Sap is comprised of a river 120 km in length connected to the Mekong river and a freshwater lake of the same name, which is flooded on a seasonal basis.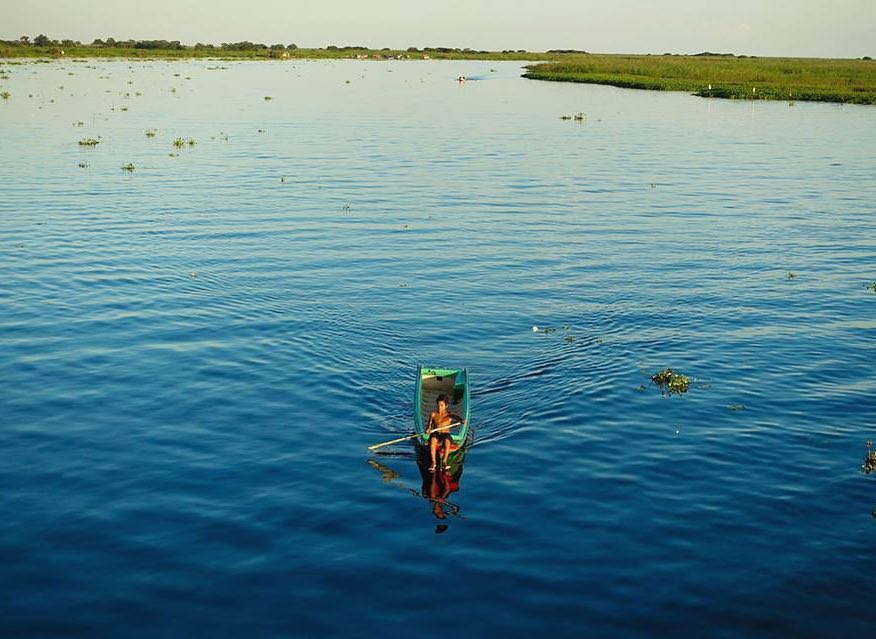 2. Tonle Sap's ability to change size
The lake, which is well-known by tourists and is part of numerous day tours' itinerary in Siem Reap, can vary its size, length as well as its volume according to the alternating wet and dry seasons. During the dry season beginning in late April, Tonle Sap Lake only takes up an area of about 2500 km2. However, this body of water swells up to more than six times its original size in the wet season between September and early October.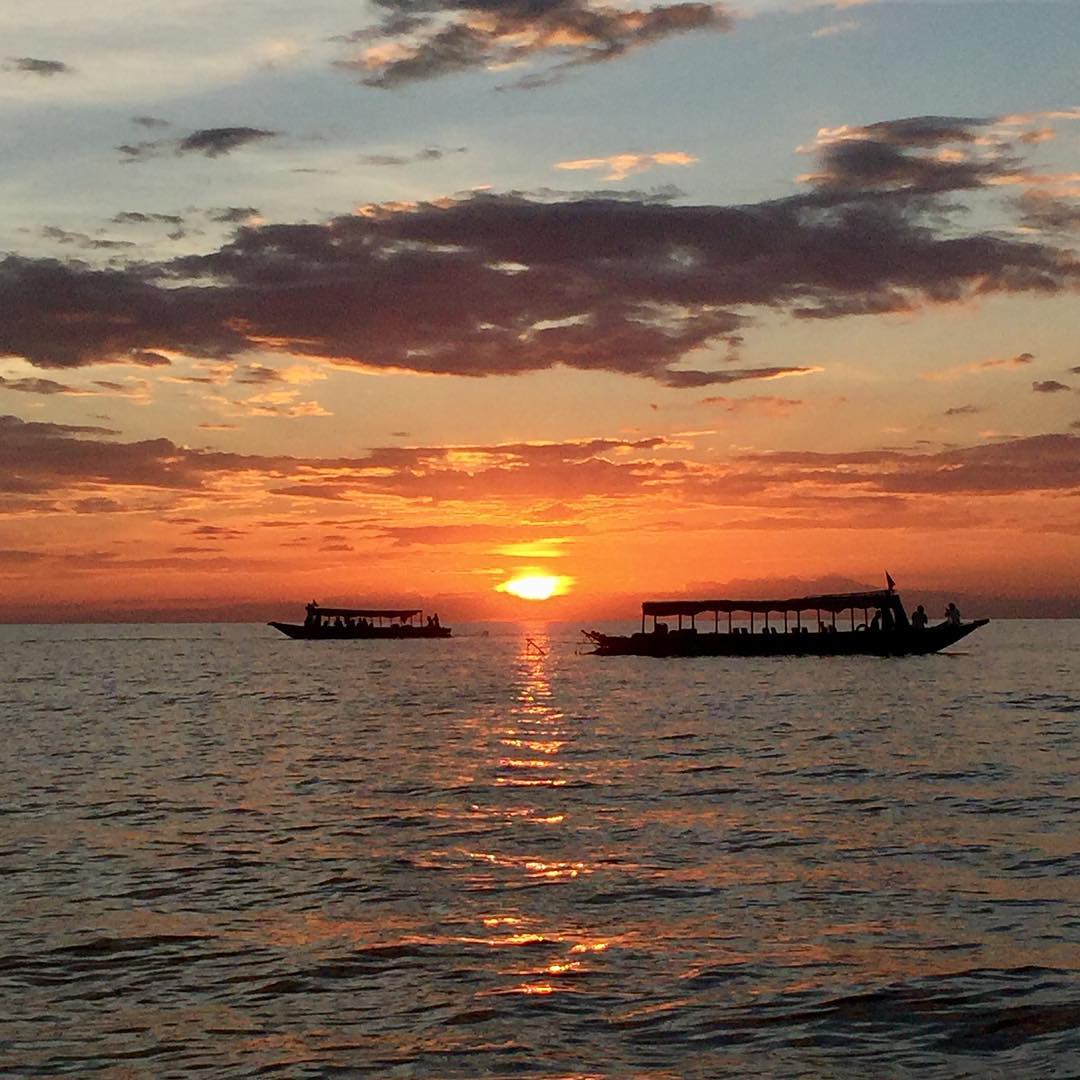 3. A designated UNESCO biosphere
Tonle Sap, with its highly concentrated biodiversity in many regions, was chosen as UNESCO Biosphere Reserve in 1997. Located South of Siem Reap, it is also home to a great number of species, roughly 300, including fish, birds and vegetation. Part of the Great Lake is dedicated to the Preak Toal Bird Sanctuary.
4. Its importance to the people
Not only is Tonle Sap the most prolific natural habitat for its diverse and ever thriving population of floras and faunas alike, it is also the primary source of food for Cambodians. Tonle Sap is the largest inland freshwater body in Southeast Asia, capable of sustaining the Angkorean civilization, which is deemed the largest pre-industrial settlement in the world. Any changes that Tonle Sap sees will directly and indirectly affect the livelihood of locals living off the lake. To further illustrate the significance of the Great Lake, the country's official currency is 'riel' which presumably originates from the small fish found in Tonle Sap, a staple in most Cambodians' diets.
Once you travel to Siem Reap, remember to pay a visit to Tonle Sap lake and Kompong Khleang floating market to see how the locals go about their life on the waterways.
Why you should visit Kompong Khleang floating village
The first reason is because of temple fatigue. The temples and ruins are, beyond the shadow of a doubt, the testament to the rich and enduring culture of Cambodia. They are the highlights of the majority of tours as well. But with that said, Cambodia should not only be known as just the modestly-sized country of centuries-old temples and ruins in Siem Reap. It should also be synonymous to a country of ingenious people who endures and thrive with perseverance. Kompong Khleang floating village is a prime example of this remark.There are three large afloat settlements situated near the shore of Tonle Sap, Chong Kneas, Kompong Phluk and Kompong Khleang, with the last one being the furthest from Siem Reap.
1. The floating village of Chong Kneas
Chong Kneas, despite being featured in many tours, is infamous with visitors due to scams, overcharging and overexploitation. Aside from the heavily polluted water, boat trips are organized by a private company who monopolized the business, so the locals receive no extra income from the revenue generated from tourism activities. Therefore, unless you have a real hankering for Angkorean food and being overcharged, Chong Kneas is far from being an ideal destination.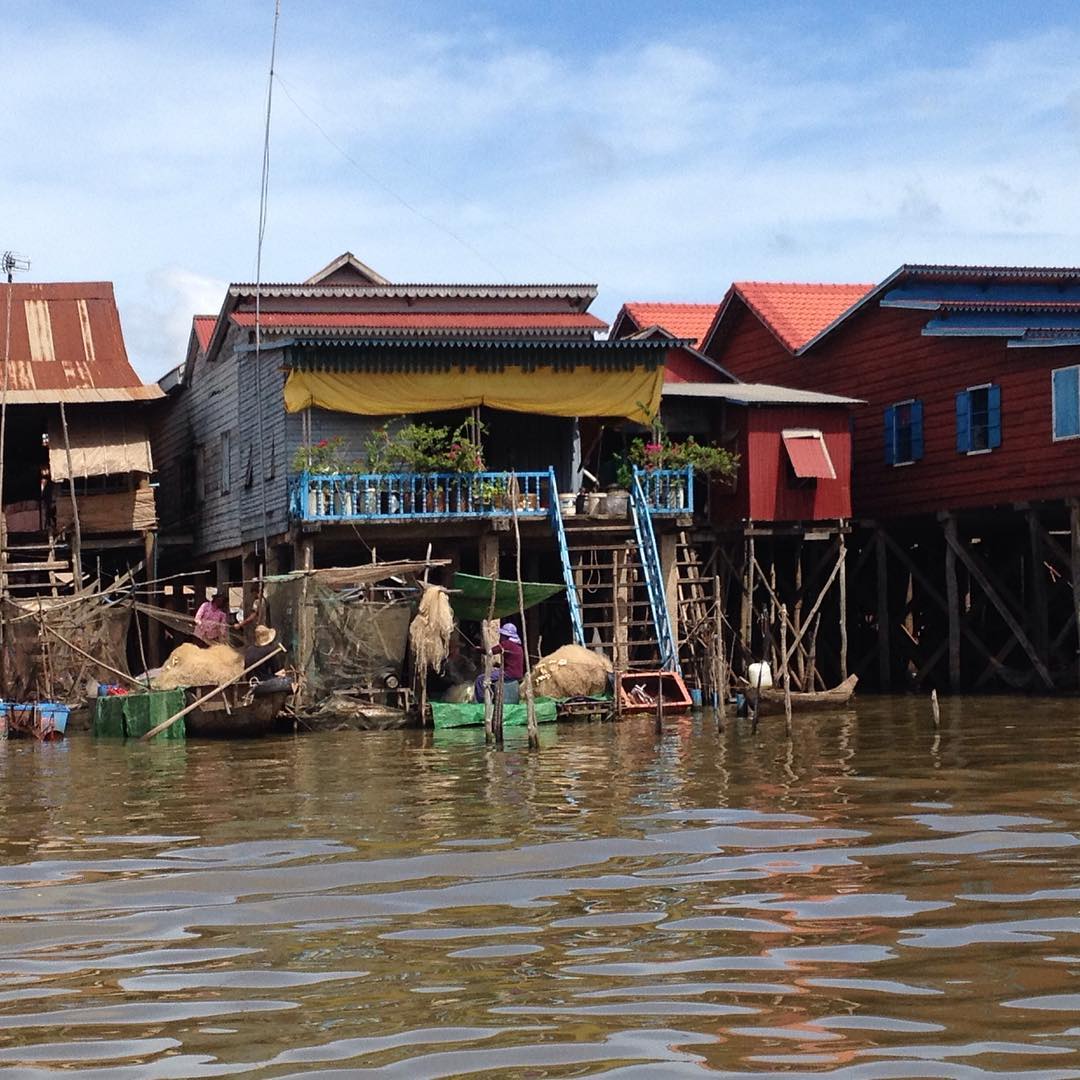 2. The floating village of Kompong Phluk
Kompong Phluk is a rather small village so boat rides are bound to be short. Just like with Chong Kneas, a private company is the one organizing boat service. As a result, the local residents get nothing except for intrusive foreigners pointing cameras at them while they go about their daily life. So if you want to support the people, consider finding a reliable travel company or agency. All in all, visiting Kompong Phluk is not very appealing, which leaves us with the last village, Kompong Khleang.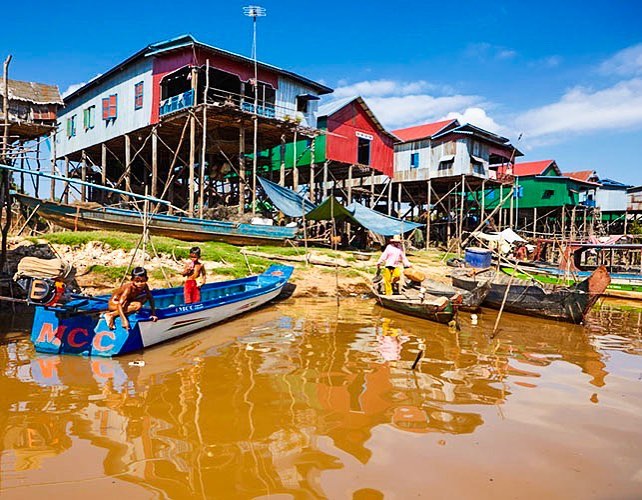 3. The floating village of Kompong Khleang
Kompong Khleang should be included in your Siem Reap itinerary without a doubt. Being the farthest settlement from Siem Reap, about 35 km southwards, means that Kompong Khleang is not a popular destination with many travel companies. This is also the reason why Kompong Khleang receives a low influx of tourists, only 10 to 15 visitors per day. Thanks to this the village is relative untouched and pertains its authenticity, which makes for a non-touristy experience. The most beautiful out of the three, Kompong Khleang is not so much a village as a town with basic amenities. Travel here and gawk in awe as there are not just houses but also schools and pagodas floating above the water. The village moves in unison with the current depending on which season the lake is in.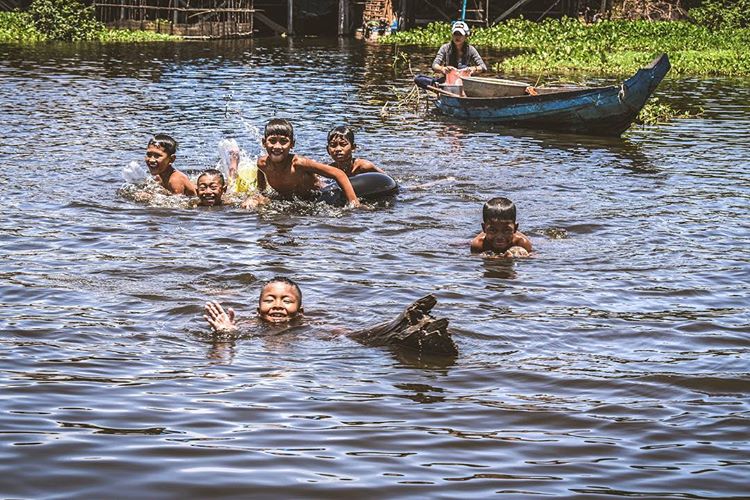 What to do in Kompong Khleang floating village
1. A boat excursion around the village
Kompong Khleang is an attraction in and of itself. An excursion by boat is highly recommended. Come to this floating village and you will be greeted by an array of stilted houses. During the wet season, these houses appear to be afloat above the water. However, in the dry season, this façade falters to reveal a series of houses built on top stilts as tall as more than 4 meters. Another great option is cycling through the countryside along red soil roads to visit the locals market and sample snacks before heading out into the lake.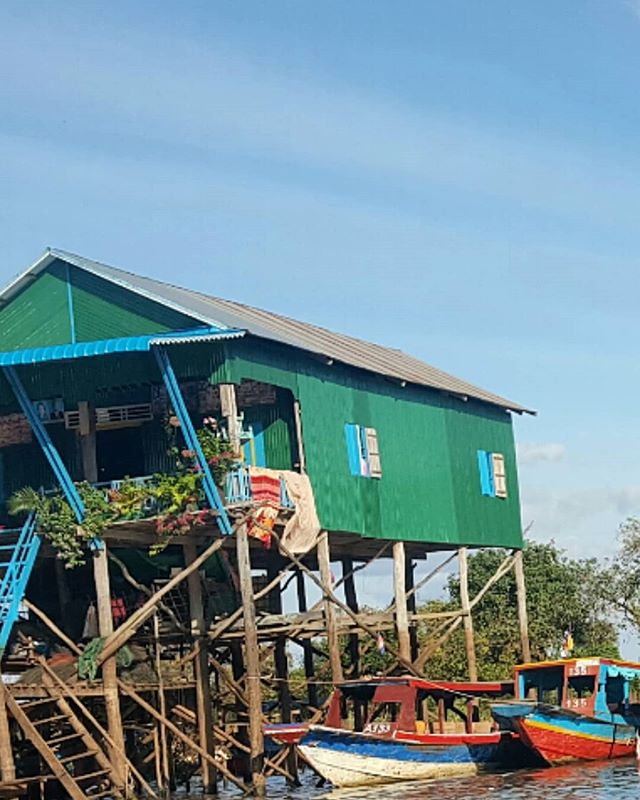 2. Briefly visit a local's home and share a meal
If you are on a tour, then you can expect to have a brief visit to one of the local's house. This is a chance for tourists to actually get to know Cambodia on a whole new level of intimacy and from a totally different perspective. To be able to see locals going about their days, working and living in an environment deprived of what we take for granted, like electricity or smartphones, yet somehow still keeping a smile on their face, is truly eye-opening and transformative. Should your hosts feel generous, you can be invited to share a meal with them.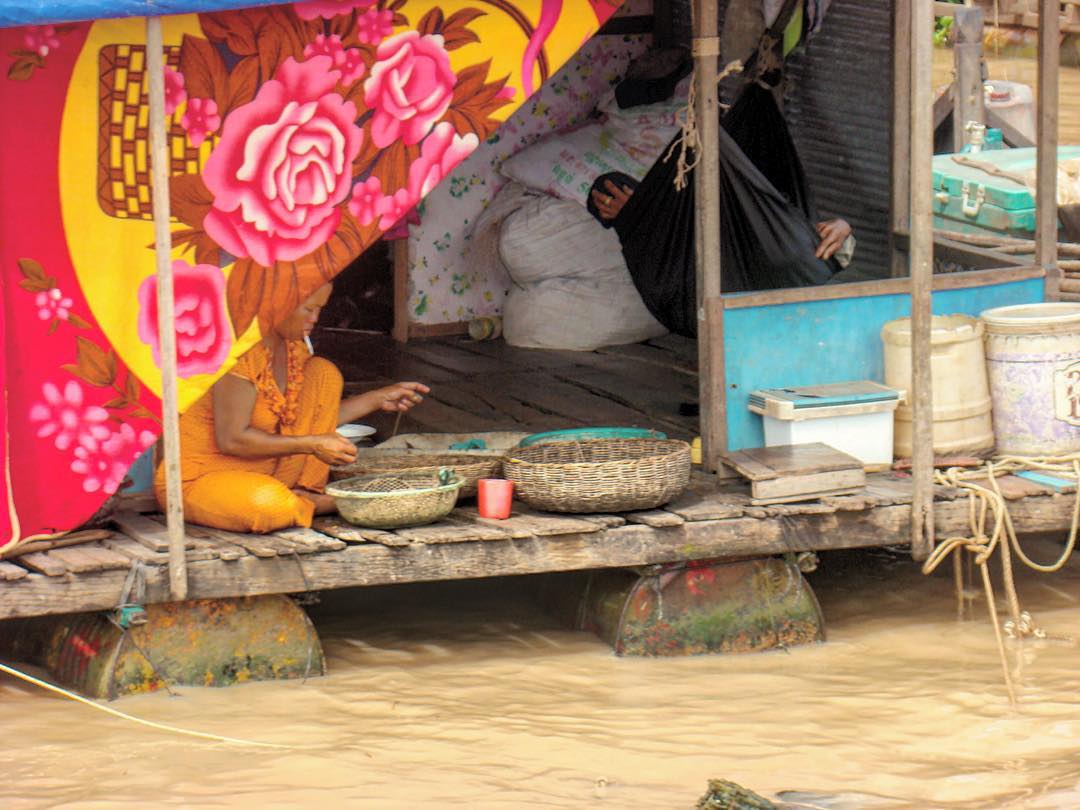 3. See the Vietnamese community's village
You should absolutely visit the Vietnamese community's village, which is quite distinct from the stilted houses. In what seems like an unlikely 'little Vietnam' section on the Tonle Sap, all humble abodes is actually floating. Houses are ingeniously built on floating objects so they can along with the current in different seasons. Once here, you can visit the floating school or the crocodile farm or even local pagodas. Currently, there is an abundance of day tours incorporating these attractions into a comprehensive itinerary, so you can hope to have a tiring but rewarding day.
4. Travel a bit further and visit Preak Toal bird sanctuary
Once you have seen all there is to Kompong Khleang, you can travel to Preak Toal bird sanctuary to feast your eyes on all the winged wonders, such as the milky white storks and spot-billed pelicans. This sanctuary is one of the three biospheres on Tonle Sap Lake and can only be described as a bird-lovers' paradise. The birds in this safe haven can wow and render visitors speechless with their majestically great wingspan and colors of the most vibrant varieties.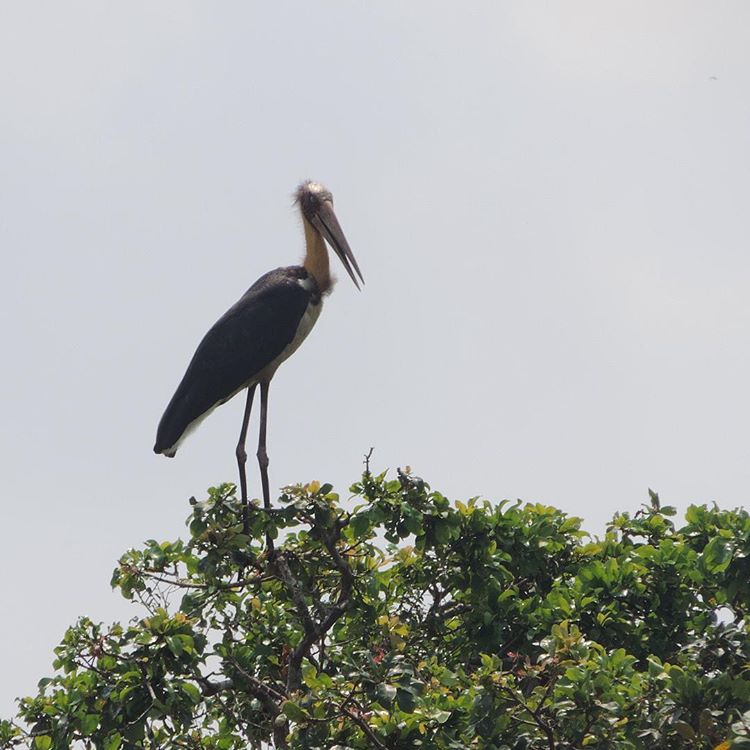 Why you should book a tour to Kompong Khleang floating village
1. A promising experience
As opposed to many tourists-ridden sites in Cambodia and Tonle Sap in particular, Kompong Khleang offers an off-the-beaten-path experience to those who are in search of more genuine and authentic side of Cambodia. Insights into the lives of regular, everyday Cambodians, enjoying the splendid natural sceneries unique to the Great Lake, a deeper understanding of the nation's culture and a more profound appreciation for life, to say that a trip to Kompong Khleang is rewarding is an understatement.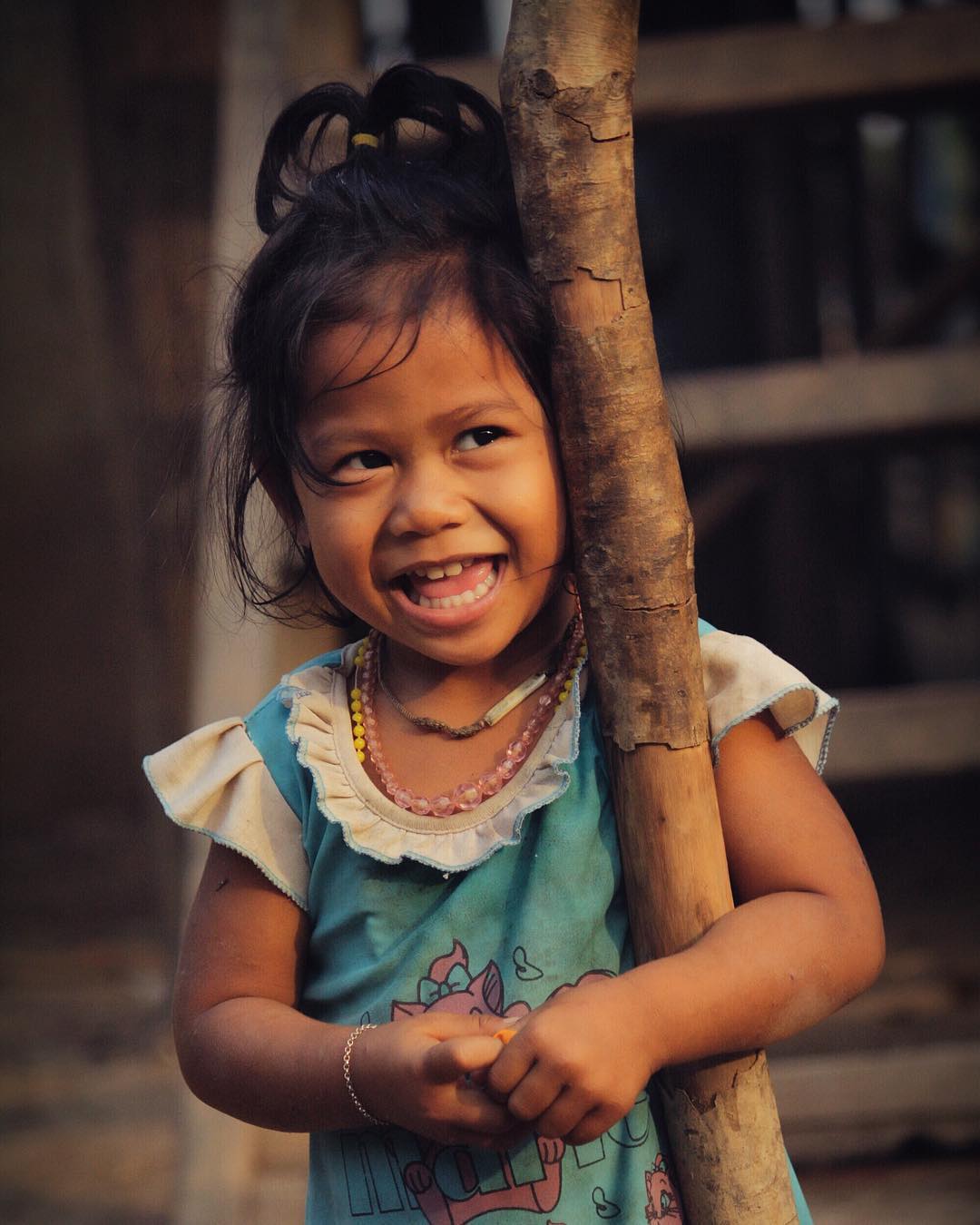 2. Support the locals
As it is with almost every developing country, poverty is among the most pressing and glaring issues that need tackling as soon as possible. The same goes for Cambodia, which is a relatively small country competing with likes of Thailand and Vietnam. Undoubtedly, poverty is still a widespread endemic which plagues Cambodia, to such an extent that visitors to Angkor Wat are told not to give beggars money. While it may provide immediate aids and please the beneficiaries, the kind gesture is seen as exacerbating poverty instead. In addition, many individuals also seek to prey on tourists' willingness to help and create elaborate scams, which does not help establish Cambodia as a promising destination.And because of that, one sensible way to aid the war against poverty in Cambodia is to support the country's tourism, which provides enormous annual revenue. What better way to do this than to book a tour to Kompong Khleang. Much like the other two villages in Tonle Sap, Kompong Khleang is often ravaged by floods, with many members of the community being forced to leave their home and livelihood, some resort to live in make-shift shelters precariously built on roofs of their former houses. You can give back to the community by going on tours organized by trustworthy companies who share their profits with the locals, helping better amenities such as schools and safer transportations.