How to visit DMZ - Important things you need to know before visiting the world's most dangerous border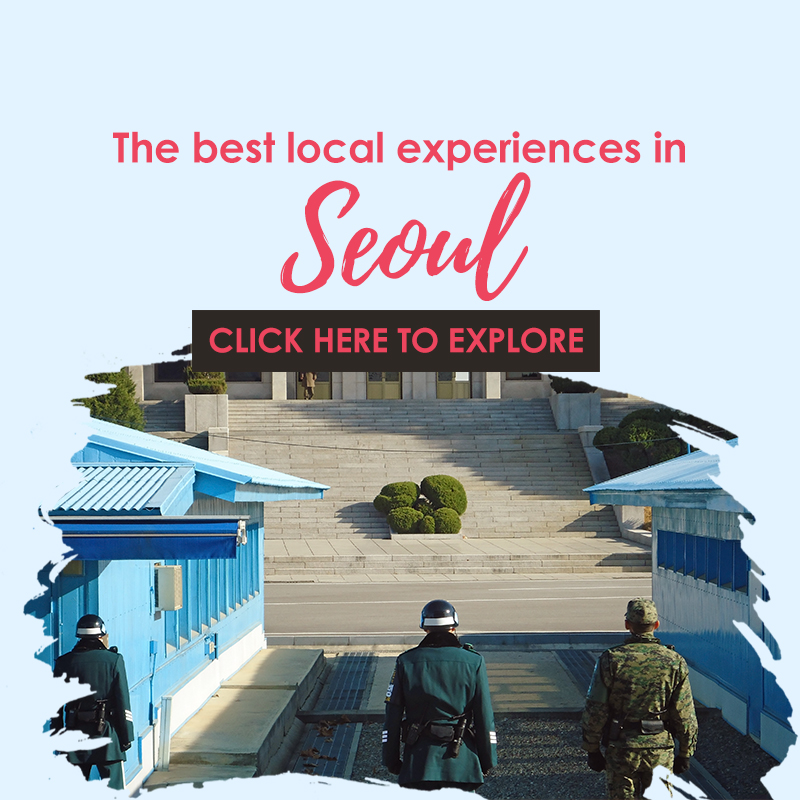 Since the video of the meeting between North Korean leader Kim Jong-un and South Korean President Moon Jae-in in the boundary of the two countries – Korean Demilitarized Zone (DMZ) – went viral, the site has swiftly gained popularity among history buffs and visitors who seek adventures and uncanny experiences, making it one of the most sought-after destinations in the capital city of South Korea – Seoul. Some people consider DMZ merely a border, a buffer zone separating North and South Korea. As a matter of fact, DMZ is much more than that – it vividly captures the scars and wounds of the Korean War as well as wishes and hopes for the future. If you have conflicting feelings on whether or not to visit the site, if you still have questions whether it is safe to have a tour around DMZ, whether you should sacrifice your time promenading around shopping heavens in the heart of Seoul, or whether the site will be worth your while, a detailed guideline on How to visit DMZ – Important things you need to know before visiting the world's most dangerous border will dispel all your doubts.
Get to know before visit DMZ
The Korean Demilitarized Zone (DMZ) runs across the Korean Peninsula separating North and South Korea. Following the 38th parallel north, a 4 km (2.5 miles) wide DMZ running for 240 km (150 miles) marks a cease-fire line existed at the end of Korean War (1950-53). It was established in 1953 as part of the Armistice Agreement between United Nations, North Korea, and China to end the war.
Coming to the DMZ, you can still feel the tension between the two countries at the sight of tank traps, electric fences, landmines and armies in full battle readiness. A glance at the soldiers standing guard with dark shades in military pose alone is already intimidating enough.
Read more: Detailed guide to visit the DMZ
The highlights of DMZ
Joint Security Area (JSA)
First and foremost, the ultimate highlight of the entire zone: the Joint Security Area (JSA), also known as the Truce Village of Panmunjom, the Truce Village or simply Panmunjom in the media. It is the exact place in DMZ where the two Korean leaders and top aides meet and where the peace talks were held in 1951 and the Armistice Agreement was signed 65 years ago. JSA is now under the protection of both North and South Korea – United Nations military forces, respectively in charge of the white and blue huts that you can easily notice when you are here. What makes JSA so attractive is that it is the only place in South Korea that allows you to get so close to North Korean soldiers without being arrested or fired at. Speaking of JSA, there is a Korean blockbuster of the same name – Joint Security Area (2000) – that you may want to check out if you are a big fan of action and thriller. With the attempt to recreate the true essence of JSA, this flick will help you visualize the vibe of the site in front of your eyes.
If you are interested in JSA and have an intention of visiting it some time in the future, make up your mind quickly. You may have to book a tour at least a month in advance since there are a huge number of visits every day. But do not hesitate. I promise it will be totally worth it!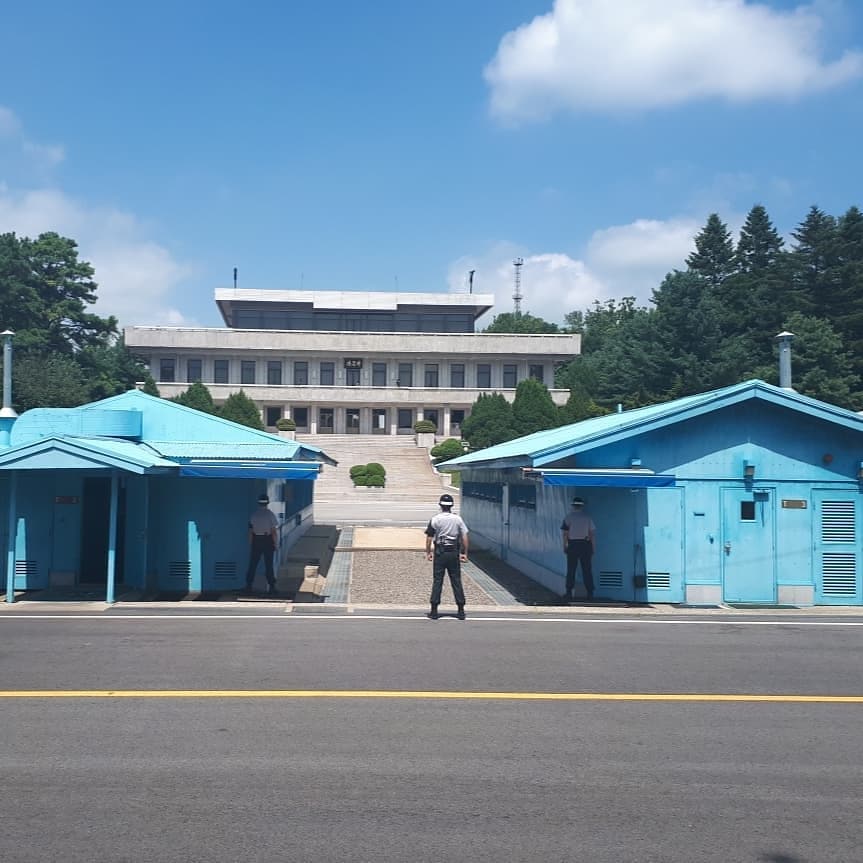 Address: Area of Eoryong-ri, Jinseo-myeon, Paju-si, Gyeonggi-do (32km from Seoul)
Operating hours:
Tuesday – Saturday, 3 tours per day (09:45, 13:15, 15:15)
Closed on Sundays, Mondays and public holidays.
Please be noted that JSA is only accessible via a tour package from approved agencies. Please kindly ask your tour operator for more details and fees.
Imjingak Park
Imjingak Park, was established in the year 1972 right after the South-North Armistice, with the hope that one day unification will be brought back to Korea. It is the furthest north that any South Korean civilians can legally reach. Unlike the tension that you find in JSA, Imjingak creates an unexpectedly carefree and happy ambience. The park has become the forefront of tourism for the reason that there are hundreds of photos and numerous historical artifacts from the Korean War on display. For example, at the arrival, you will run into the Gyeongui Train Line destroyed during the war in 1950 and reconstructed in 2000, or you can have chance to become an eyewitness to 12 unique tanks and warcrafts used in the war. You can also find that Imjingak is now one of the more popular spots for international visitors because the access does not require going through any security checkpoints.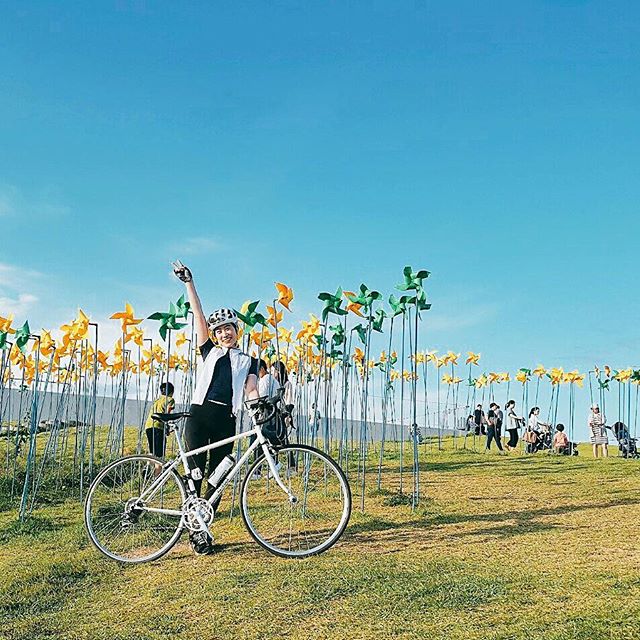 Address: 148-53, Imjingak-ro, Munsan-eup, Paju-si, Geyonggi-do
Operating hours: Imjingak Park is open 24 hours a day, all year round
Admission fee: Free
Bridge of Freedom
The Bridge of Freedom has received its name from being built as a walkway with the purpose of exchanging prisoners at the end of the Korean War in 1953. At the Bridge of Freedom, you will notice a bunch of colorful ribbon streamers with a line of notes on them attached to the barbed wire border fence. These are messages from citizens living in the Southern part to their beloved relatives in the North whom they have not been able to see in decades since the demarcation. At the front of the bridge, opposite the Imjingak, stands Mangbaedan Memorial Altar – famous for being the place where North Koreans pay visit to perform ancestral rites every New Year's Day and Chuseok (Mid-Autumn Festival). Many visitors consider the trip to the bridge a meaningful and moving experience that helps them to gain insights into how devastating the aftermath of the war is.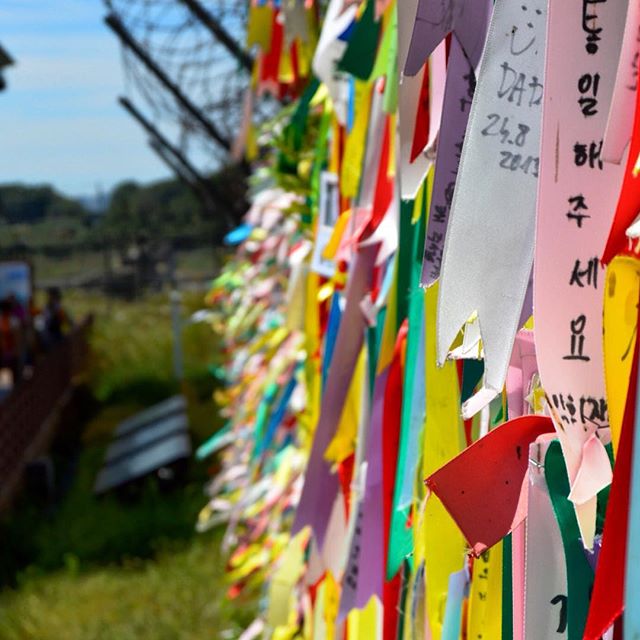 The Third Tunnel
The Third Tunnel (also known by the name The Third Tunnel of Aggression or Third Infiltration Tunnel) is an actual tunnel among four known ones in the area of DMZ. This particular subterranean passage was incompletely dug by the North Koreans with the intention of launching a surprise attack on Seoul, but it was discovered by the South Koreans at the end of 1970s. It has since been made into a tourist attraction but still under military surveillance. With the measurements of 1 mile in length, nearly 2 meters in height and 2.1 meters in width, the tunnel runs through 240 ft below the ground, which is approximately equivalent to a 25-storey underground building, and can accommodate about 30,000 soldiers at a time. Frankly speaking, the journey down to the tunnel and back up to the surface can be extremely tiring, yet it will will also be a rewarding experience that you will thank yourself for later in life. Do not forget to prepare a pair of comfortable shoes and a bottle of fresh water.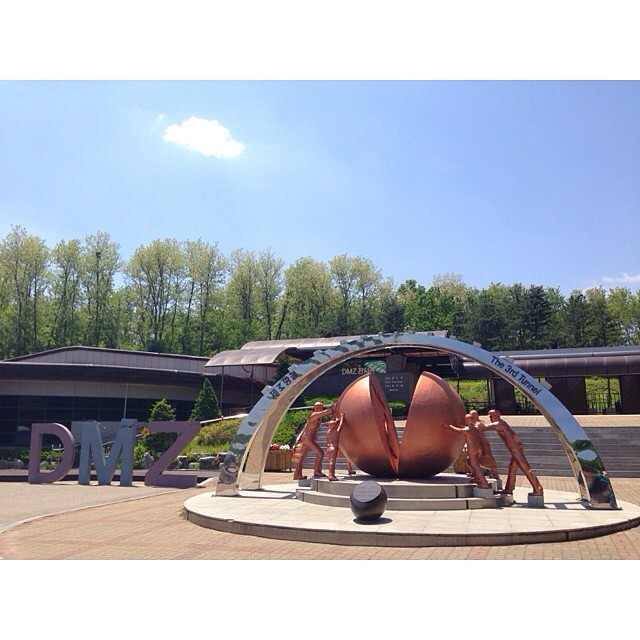 Address: 210-358, Je3ttanggul-ro, Paju-si, Gyeonggi-do
Operating hours:
Tuesday – Saturday
9:20 (first shuttle) – 15:30 (last shuttle)
Closed on Mondays and public holidays (Seollal/ Chuseok)
DMZ Theater and Exhibition Hall
DMZ Theater and Exhibition Hall is within the area of DMZ Museum. The site is helpful in introducing us lock, stock, and barrel about DMZ and the Korean war, as well as the disastrous aftermath of warfare through a 15-minute 3D documentary video. You will have a chance to gain more deeper understanding of the historical background as well as the cultural value of the whole area. You will learn how DMZ has transformed from a political scar into a symbol of peace and ecology. Moreover, you can not only explore the artifacts that give a glimpse into daily life during the 1970s such as soldiers' arm bands, utensils that they used to eat, typewriters… but also read the treaties that have brought to the peace of today with your naked eyes. All in all, the experience here at DMZ Theater and Exhibition Hall can be so eye-opening that you will be able to perceive DMZ in a completely different perspective.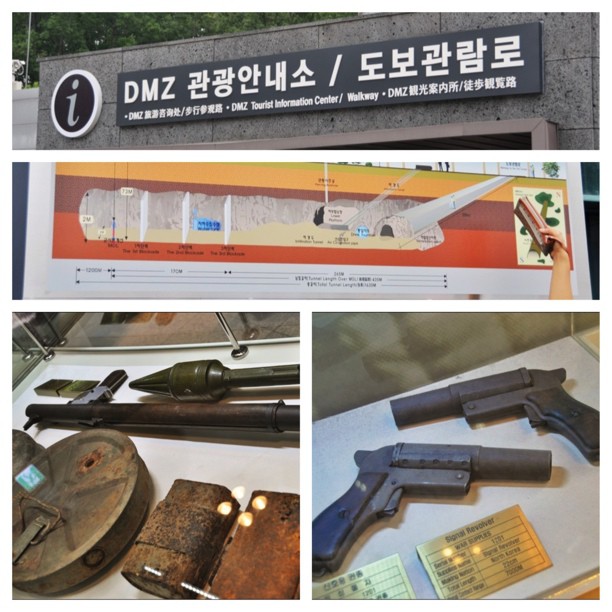 Address: 369, Tongiljeonmangdae-ro, Goseong-gun, Gangwon-do
Operating hours:
March-October 09:00-18:00
November-February 09:00-17:00
Last admission is one hour before closing.
Closed on Monday and New Year's Day.
Admission fee: 2,000 KRW
Dora Observatory
Situated on Dorasan (Mount Dora), Paju-si, Dora Observatory is placed at the northernmost point of Military Demarcation Line (MDL) and was first opened to the public in January 1987. Since then, the observation has become an attraction tourist spot in DMZ as it allows visitors to catch a rare glimpse of the secluded Northern part of Korea. With the help of the binoculars available here, which can provide you with ultra-zoomed views, you can take a look at Kijong-dong (known as North Korean Peace Village or Propaganda Village), a display of the remnants of the old prosperity of the North and you can even overlook the far-sighted Kaeong – the capital city of Teabong Kingdom and subsequent Goryeo Dynasty – and other locations such as Songaksan, Kim Il-sung Statue, and Cooperation Farm (Geumamgoi). If you're curious about the Democratic People's Republic of Korea, this tour is specifically created for you. The observation offers 500 seats, VIP rooms, so you can free yourself from the worries of packed tourists and long waits.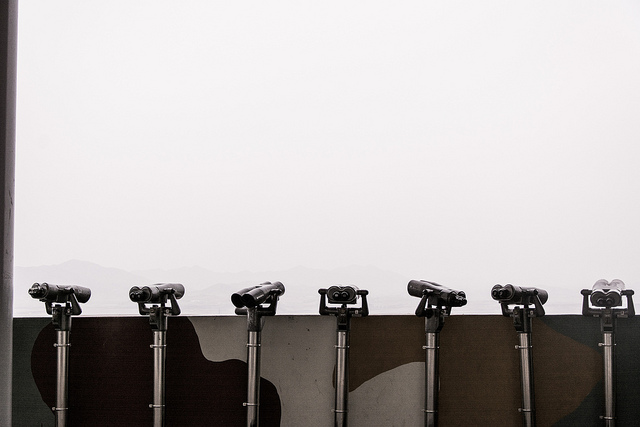 Operating hours:
9:00 – 15:00 from Tuesday to Sunday
Closed every Monday and National Holidays (Lunar New Year's Day, Chuseok)
Admission fee: 500 KRW/ 2 minutes using a telescope
Dorasan Station
Another stop well worth the visit during your time in DMZ is Dorasan Station. Dorasan Station, a railway station on Geyongui Line, was constructed with the intention of connecting the South Korea's railway system to the North and hopefully the rest of Asia. Regrettably, due to the palpable tension between the two countries, the station is almost empty and the train track from the South to the North has never been in use. The station now mainly serves as a tourist attraction, used only by those who work or visit the station. Nevertheless, there is always a message hidden behind Dorasan Station – it represents the hope for the eventual reunification of the two Koreas in every citizen. Although it is not as bustling and beautifully designed as other stations throughout the country, Dorasan has its own oddly captivating features that leave a strong impression on any visitors coming to the site.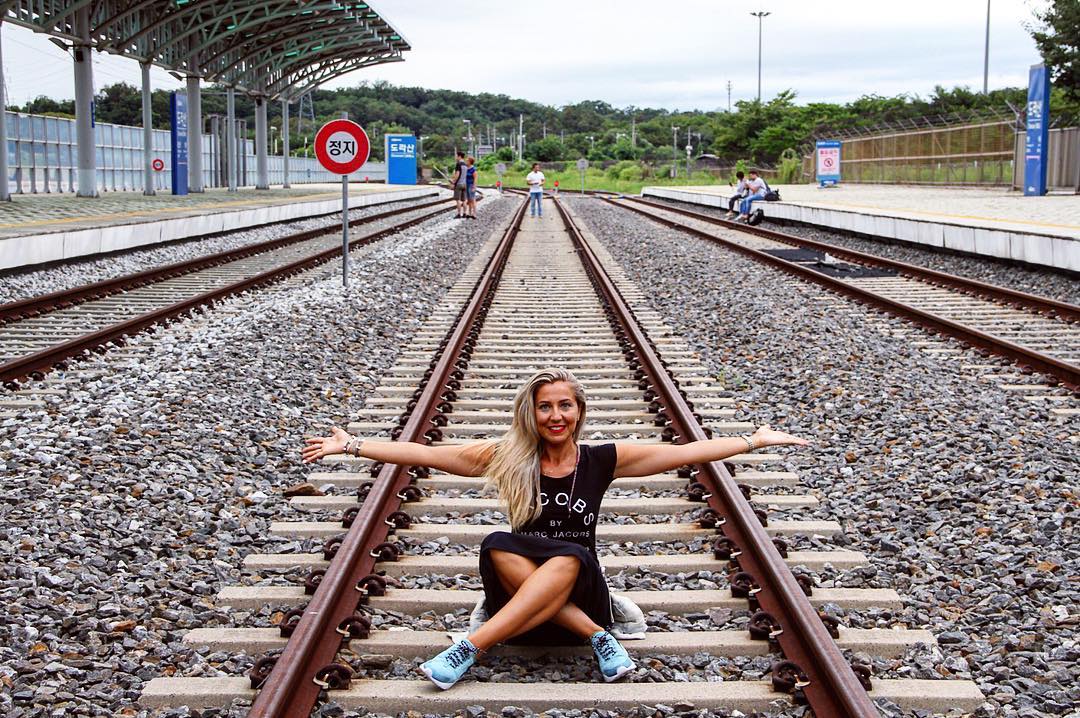 Address: 307, Huimang-ro, Paju-si, Gyeonggi-do
Operating hours: open all year round
How to visit DMZ
As the DMZ has restricted civilian access and requires a military escort, you must book a tour from an approved travel agency to explore the site. Once you have decided on your must-see highlights, now it is time for you to pick a tour that is suitable for you regarding budget, time, and the points of interest that are included. You can opt for a full-day trip around DMZ or a half-day tour visiting some major spots with a North Korean defector. Here are some suggestions that you may want to run your eyes over.
Book now!
DMZ Half-day Morning tour with Lunch
Visit DMZ without JSA
The JSA is no doubt the most impressive highlight among the tourist destinations in DMZ. Why do we have to go for DMZ in the absence of JSA? Firstly, tours to JSA are so popular that you may have to book places a few days in advance, even a few weeks in peak seasons, to make sure you can get in. And in case you miss the opportunity, the rest of the place is just as enthralling and also worth checking out! Secondly, it will take you a whole day to go on a joint tour to DMZ and JSA, so if you cannot manage to allocate such a long time for this trip, excluding JSA can be a smart option. Thirdly, the DMZ-only tours offer much more affordable prices compared to the joint one. Lastly, the DMZ stretches for about 240km, running across seven cities and smaller counties, and there are many interesting spots in different regions, which can be too far from the JSA to be included in the all-in-one tour.
Aiming for nothing but a truly authentic experience, Inspitrip is now offering a half-day DMZ tours to visit all the prominent draws
Visit JSA excluding other parts of the DMZ
The JSA tours excluding other parts of the DMZ can be an attractive alternative for those who cannot afford time to go on a full day trip or those who want to focus on one spot rather than rushing around a lot of locations. This tour includes a stop at Imjingak Tourist Resort with Memorial Alter, Bridge of Freedom, and Unification Bell, Camp Bonifas, Freedom House and Military Armistice Commission Building. This option is also cheaper than the joint one.
Joint visit DMZ and JSA
If you have an entire day free, it is best to pay a joint visit to DMZ and JSA in order to gain a comprehensive understanding of the area. This is the most expensive yet best value for money at the same time. However, the downside of the joint tours is that the schedule is tight and you are only allowed to spend a limited time at each location, which can be a nuisance.
Important things you need to know
You are required to sign a waiver agreeing that no one is responsible for accident, injury or even death. But you can rest assured that nothing can ever happen to you since there are at least two military escorts accompanying with you at the border. As long as you strictly follow the rules, you are completely safe.
It is compulsory to bring your currently valid passport with you on the day of the tour, it will be checked on arrival of JSA and some other spots.
You must comply with the specified dress code. Sleeveless shirts, round neck tees, ripped denim pants, shorts, mini-skirts, leather clothes, revealing clothing, and clothes with profane and provocative texts, sandals, slippers, military-printed attire are strictly prohibited.
You are not allowed to enter the DMZ on your own, and some countries are required to have a Background Check from the United Nations, so contact your tour operator for more information.
Cameras with zooming lens are not permitted in the area. You may be refrained from taking photos at non-designated spots.
Children under 10 cannot enter the JSA.
DMZ tours is subject to abrupt changes and cancellation due to the occurrence of a military event.