How To Get From Ho Chi Minh to Vung Tau by Bus, Ferry and Other Transportations (2021 Updated)
Only 95 kilometers towards the Southeast of Ho Chi Minh City, Vung Tau is one of the most popular coastal destinations for beach lovers in the southern part of Vietnam.
There are different ways to get from Ho Chi Minh to Vung Tau. You can choose to hop on a bus, ferry or rent a private vehicle to travel to Vung Tau. Whether you want to take in the oceanic scenery along the way or relax in an air-conditioned car with your family, there's always a decent choice to meet your needs.
How to get from Ho Chi Minh to Vung Tau?
By A Direct Bus from Tan Son Nhat International Airport
By a limousine van by Havaz
This is the most comfortable bus from Ho Chi Minh to Vung Tau. You can book a limousine transfer service from Tan Son Nhat Airport to Vung Tau with Havaz bus online via Inspitrip. Havaz offers a range of top-notch 9-seat vans with flashy amenities, high-speed Wifi and reliable service to take you to Vung Tau in a snap of a finger.
After confirming your travel date and making payment, you will receive a booking confirmation sent to your email within just a few seconds. Once you arrive at Tan Son Nhat International Airport, the driver holding a board sign will be waiting for you at either international or domestic gate and help you handle with your luggage. Say goodbye to tourist scams or being overcharged by unreliable drivers when you already have our reservation!
In case of changes in your schedule, you will need to inform the customer service team 48 hours before your travel date so that you can get a full refund. Have any question or trouble with your ticket? 24/7 happy Customer Support team are always there to help!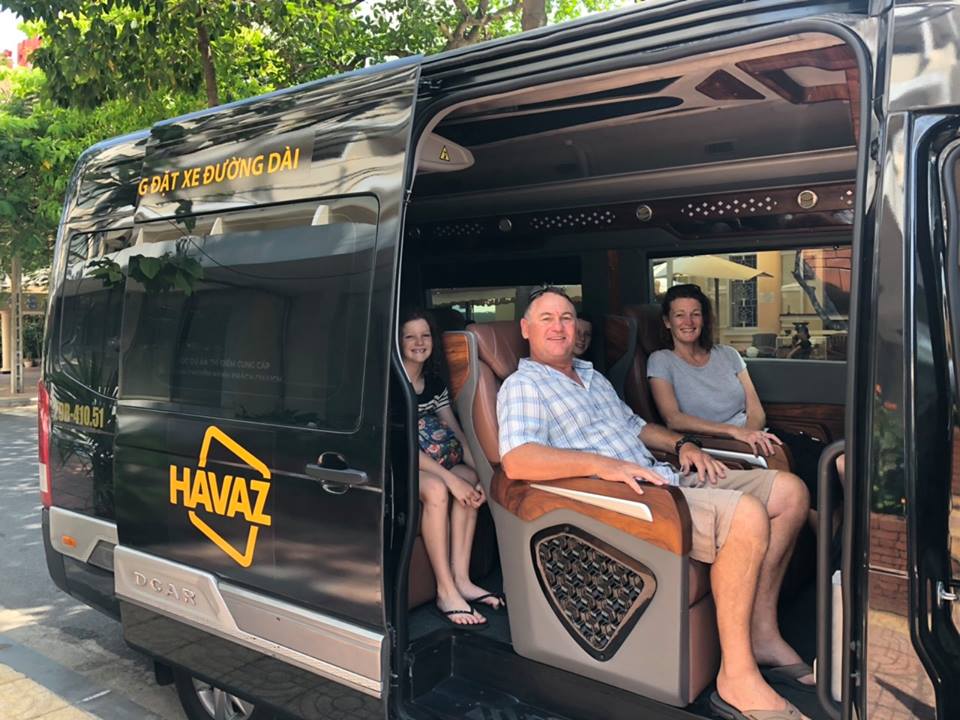 Alternatively, There are a few van operators for the route between the Tan Son Nhat Airport and Vung Tau. All you need is to contact them beforehand for the tickets.
The price range varies around USD $4.3 to USD $4.7 for regular vans and around USD $6.8 for the limousine. Here are some local-trusted operators for your consideration.
Phương Nam: (+84)913.784 352.
Toan Thang: (+84)993. 500.500 – (+84)2543.853.853
Phu Hai: (+84)2543.574.838 – (+84)643.574.839.
Hoa Mai: (+84)2838.218.928.
By a local bus
Before Jan 25th, 2019, passengers traveling to Vung Tau from Tan Son Nhat Airport might need to book a van ticket beforehand. However, since the 25th Jan 2019, Bus 72-1 has been started operating, creating one more option for passengers traveling to Vung Tau. The bus starts at 12 AM and ends at 23:30 PM daily.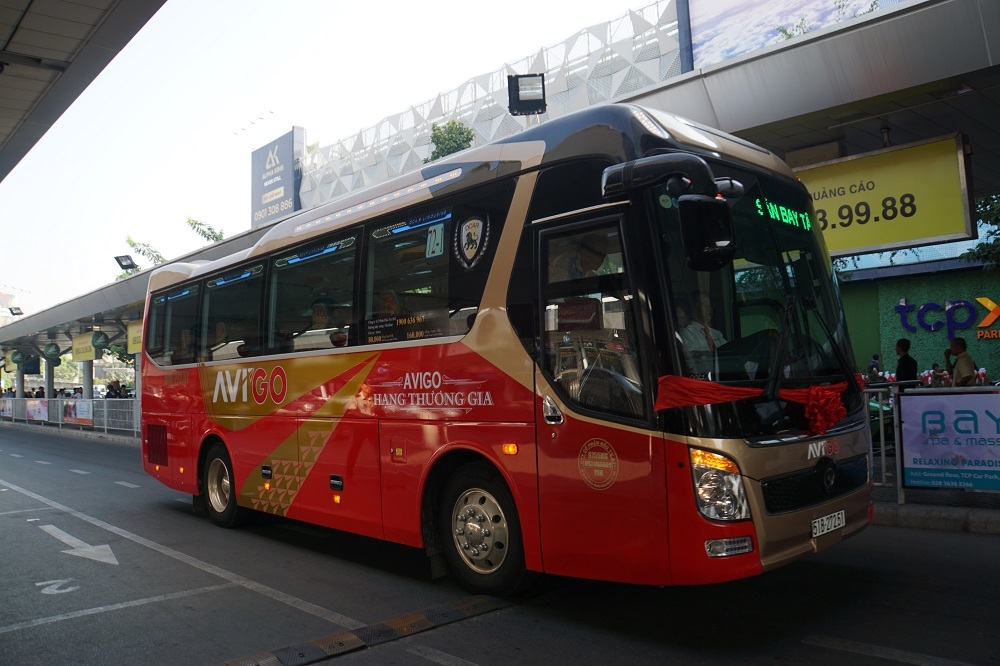 The whole trip from the airport to Vung Tau lasts for 150 minutes. There will be one trip every 20 minutes during peak hours and 60 minutes during the rest of the day.
All of the buses are equipped with Wifi connection and Air-con. The bus tickets can be purchased at the ticket counter at the airport. Other than that, you can also keep your baggage in the bus compartment. In case of any change in your flight schedule, you can request for ticket change or refund if needed.
By Jetstar van service
Another option for traveling between Tan Son Nhat International Airport and Vung Tau City is taking the van service offered by Jetstar Pacific. You can claim your tickets online via Jetstar website or directly with the ticket kiosk inside the airport.
The ticket price is USD $4.3/pax/way. Your trip with Jetstar van service lasts for 2.5 hours one way and the bus is available every 15 minutes.
Bus to Vung Tau from Ho Chi Minh City Center
There are 2 ways to arrive in Vung Tau from Ho Chi Minh city center: bus and minivan.
However, the number of van operators is quite outnumbering the number of operators providing bus to Vung Tau. Maybe in the future, more bus providers will be available, but until 2019, there's only one bus operator available for you, which is Phuong Trang Express.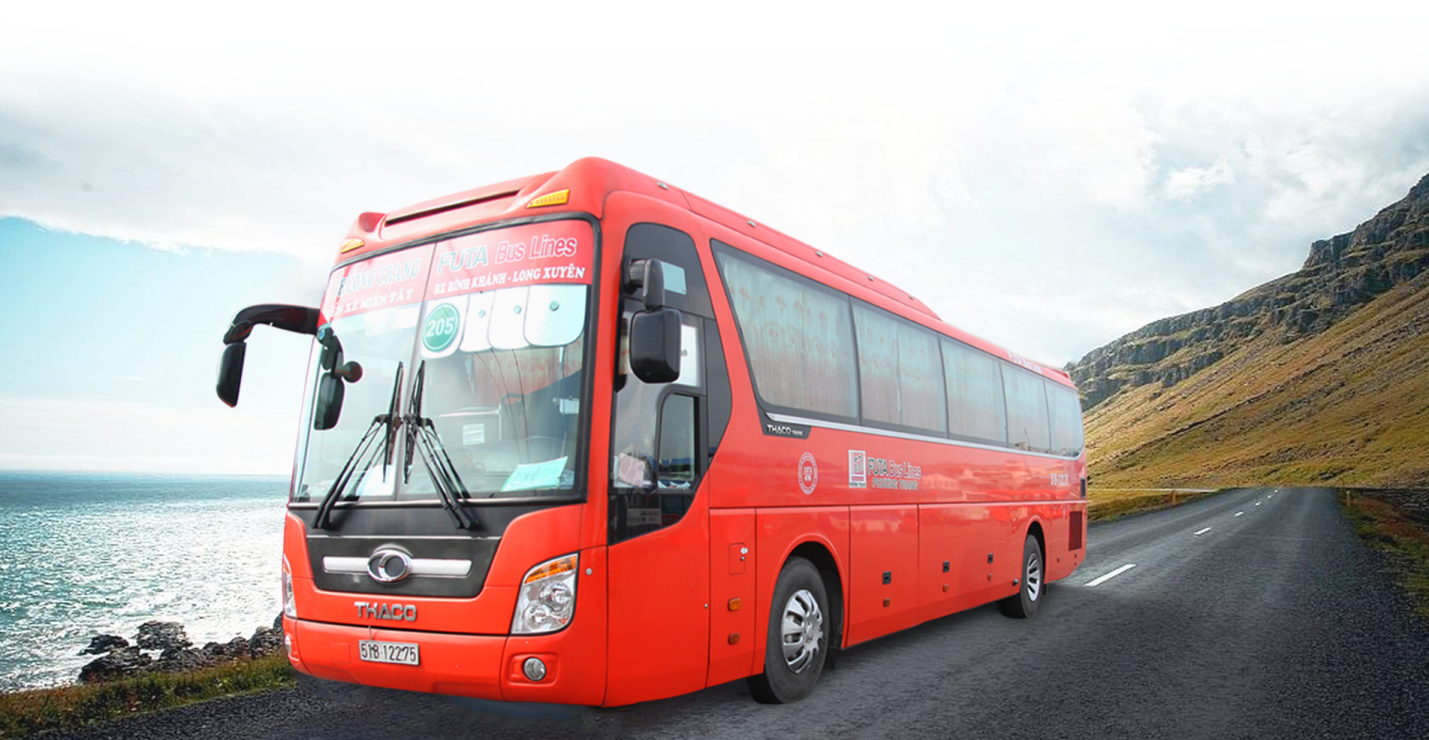 By Phuong Trang Bus
You can purchase tickets both online and offline at numerous ticket booths located in Ho Chi Minh. The website for booking online tickets is Futabus.vn. After clicking on the link, you will then select your pick-up point, departure time, seats and then move on to the payment process.
If you want to purchase the tickets at the counter, here are the two places you can reach in the two cities:
Ticket office: De Tham street, Pham Ngu Lao Ward, District 1, HCMC.
Phone number: (+84)2838.309.309.
Booth ticket No. 43-44, Ben Xe Mien Dong (East Coach Station), 292 Dinh Bo Linh Street, Ward 25, Binh Thanh District, HCMC.
Phone number: (+84)2838.309.309.
3 Ta Uyen street, Vung Tau.
Phone number: (+84)2543.525.354.
Vung Tau Bus Station, Nam Ky Khoi Nghia street, Vung Tau.
Phone number: (+84)2543.532.929.
Duration: 3 hours.
Price ticket: 115.000 VND/pax/way (USD $4.9/pax/way).
Once you arrive in Vung Tau or back in Saigon, there is a shuttle van transferring you to your accommodation depending on how far it is from the bus station. All you need to do is to show the address of your lodge to the operator at the bus station and they will arrange the according shuttle van for you.
However, if your accommodation is too far away from the station, you will need to get a cab instead. This is all about their policy, so don't hesitate to talk to them.
By minivan
There are many different operators that offer you both limousine and regular A/C vans.
The price range for a van varies depending on which type of van and which operator you're traveling with. It can start at around USD $5.3/pax/way to USD $6/pax/way.
Some of the operators that offer good-quality services are Kumho Samco, Toan Thang, Hoa Mai, Huy Hoang, Thanh Vinh, and An Phat Loc. They are all highly praised by both local passengers and foreign travelers, therefore you can freely opt for them for a hassle-free trip.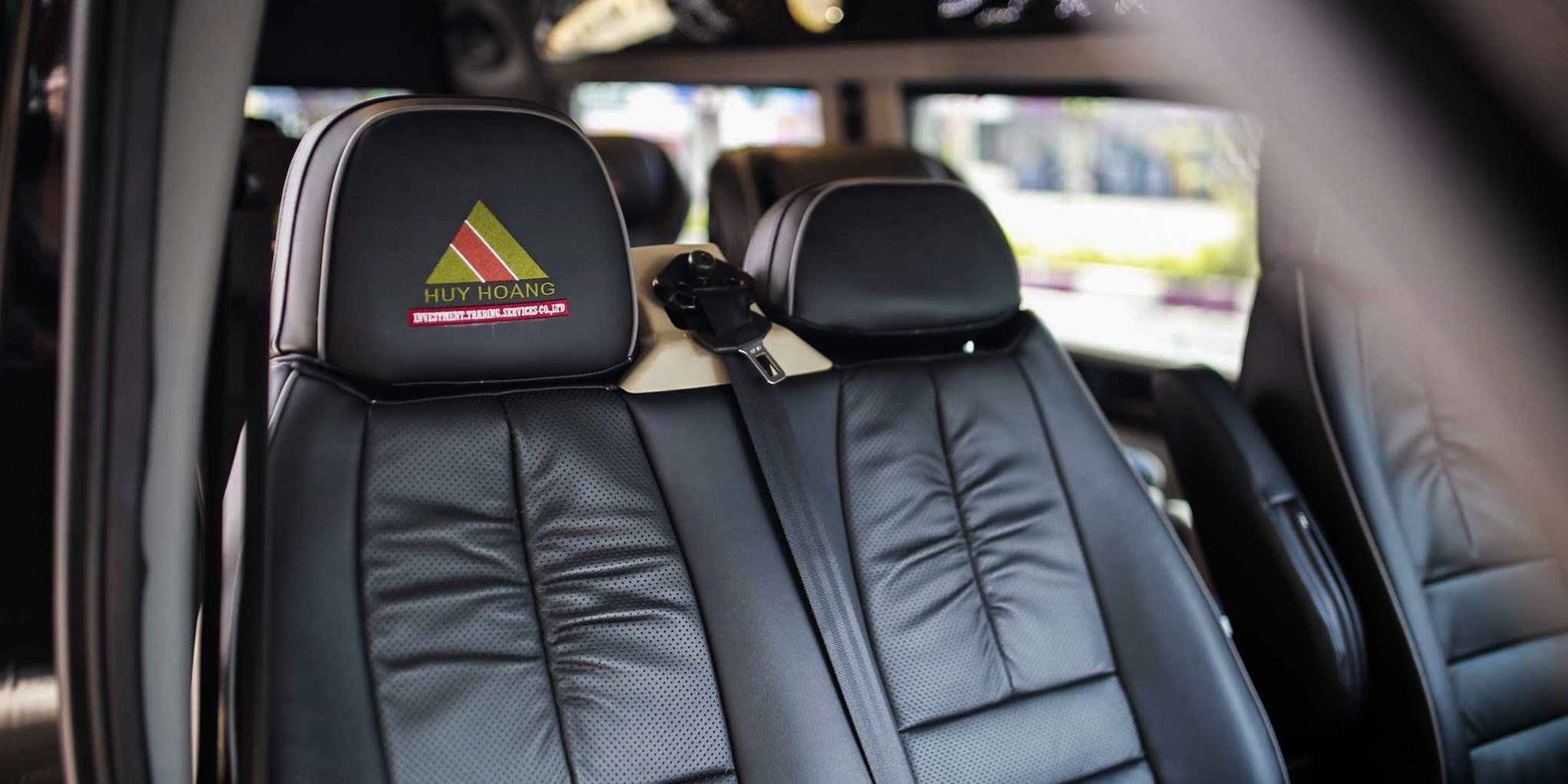 However, it is reported that there are some operators which accept random guests along the way, rip them off and never drop them off to the sites they wanted.
In order to get rid of this common scams, remember to check with your hotel receptionist or get some advice from a local friend. Otherwise, use some trusted booking sites that offer you the best price and service to avoid scams.
The price you pay includes a free mineral water bottle, wet wipe, and air-con. For limousine, you can get access to Wifi connection and sockets to charge your phone when needed.
Usually, most vans will stop over a rest stop along the way. This is where you get to refresh yourself with some snacks, fruits, drinks and of course, the restroom is available as well.
By ferry/speedboat
If you are short in time but still crave for a relaxing yet adventurous experience, opt for a hydrofoil. Until now, there are three companies that are offering hydrofoil service between Saigon and Vung Tau: Greenlines DP, Vina Express, and Pacific Express.
The ticket price varies from USD $8.58 to USD $15.4 depending on each operator.
There are around 4 trips a day. Each trip will last for an hour and 15 minutes if you go directly from Ho Chi Minh to Vung Tau. Another 45 minutes are added in for the trips stopping over Can Gio.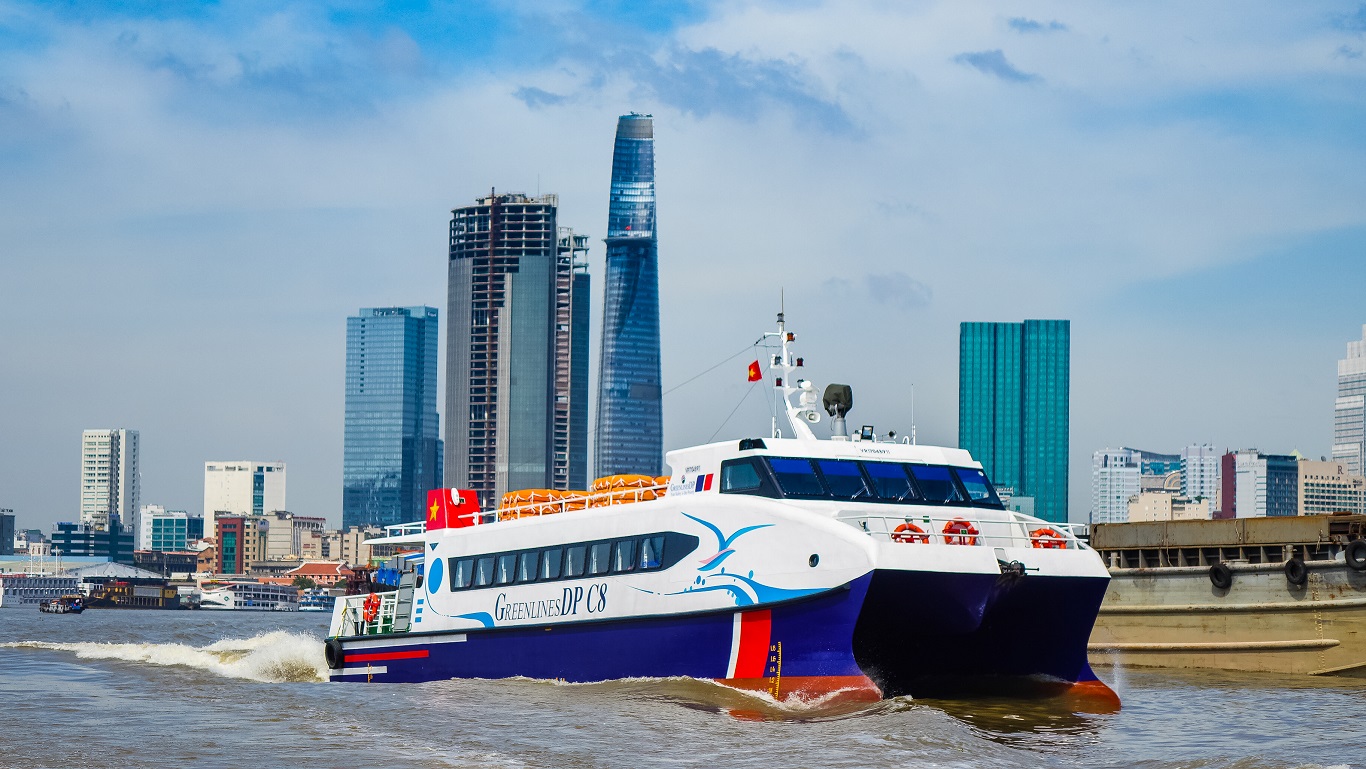 If you start in central Ho Chi Minh City, arrive at Bach Dang Port in District 1 to embark on the boat. For travelers to Vung Tau going back to Saigon, you will need to arrive at Vung Tau Port.
Each hydrofoil is equipped with Wifi connection, TV screen, life vests, and air-con.
You can search for the operator you like with 12go.asia and book the ticket online.
By A Rental Vehicle
Rental Bike
If you are an adventurous soul or if you already have an available motorbike with you in Saigon, then why not travel to Vung Tau by bike? The distance is pretty close and easy to access. The road trip by scooter will take you roughly 3 - 3.5 hours.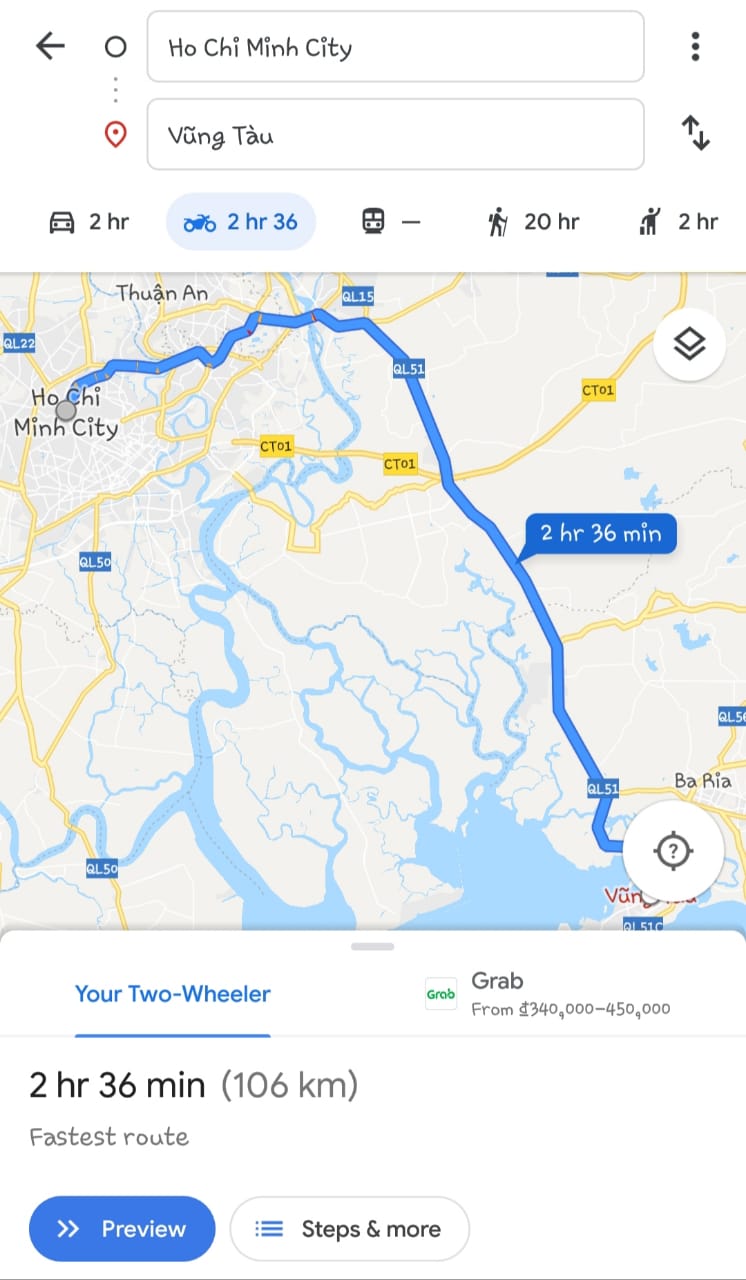 Where to rent a motorbike in Saigon?
For those who are still trying to find a good place to rent a scooter for a day or two to travel either within or outside of Saigon, you can check out TIGIT.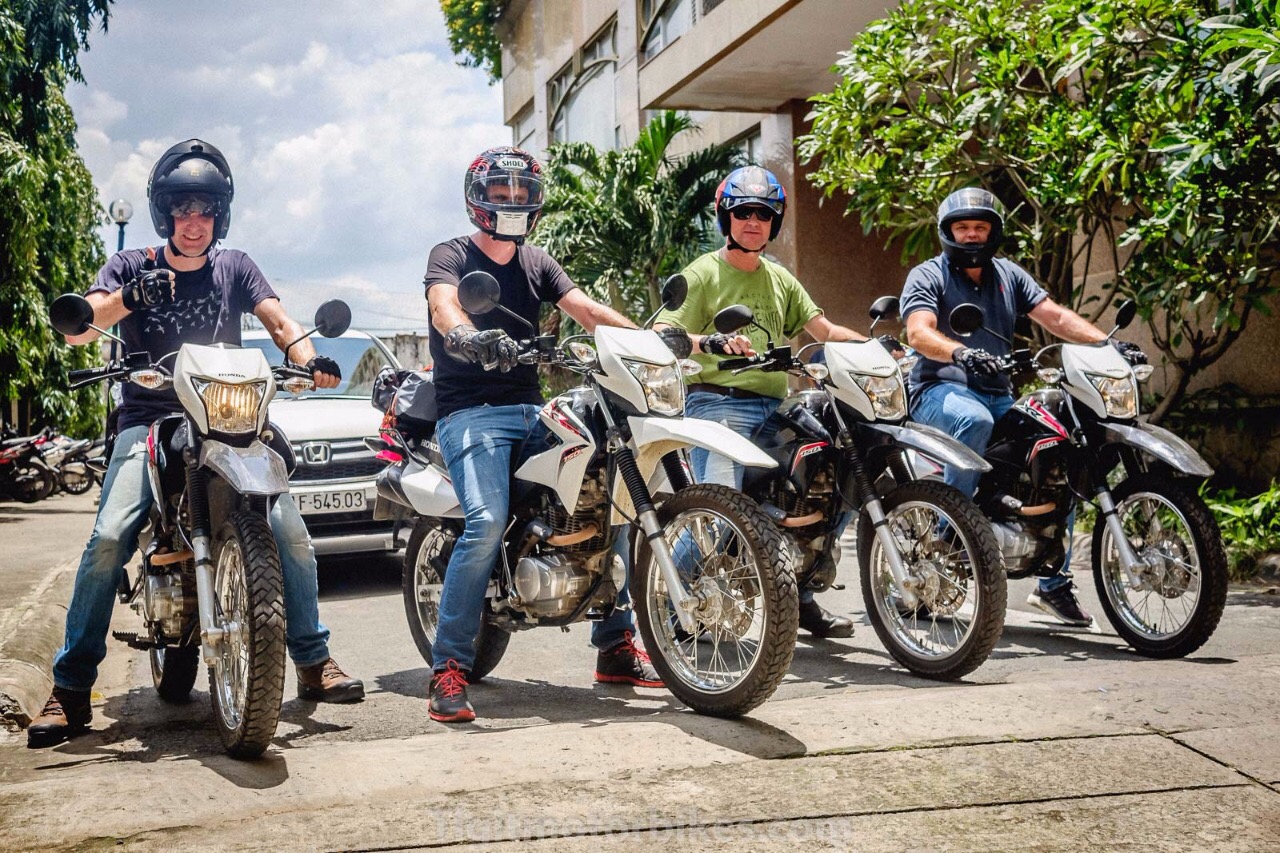 The rental price is around USD $10 to USD $15, and there are chances that you have to pay a certain deposit for a couple of hundred bucks. This deposit is not charged and it will be refunded once you return the vehicle with its initial state.
After making the contract, you will get your favorite motorbike ready along with a helmet, rack, and bungees.
TIGIT provides clear contracts, so don't worry about scams or being overcharged. All you need to do is choosing a model you like, set the route, and book your favorite vehicle!
Rental Car
In Saigon, you can easily rent a car of all sizes for your own group of family or friends. They usually come in 4, 7, 9 and 16 seats depending on your needs and preferences .
If you want to rent a car along with a driver, the price will also vary. Most of the time, the car providers will set the price upon hours and days, so remember to clarify your itinerary to get the best price you want.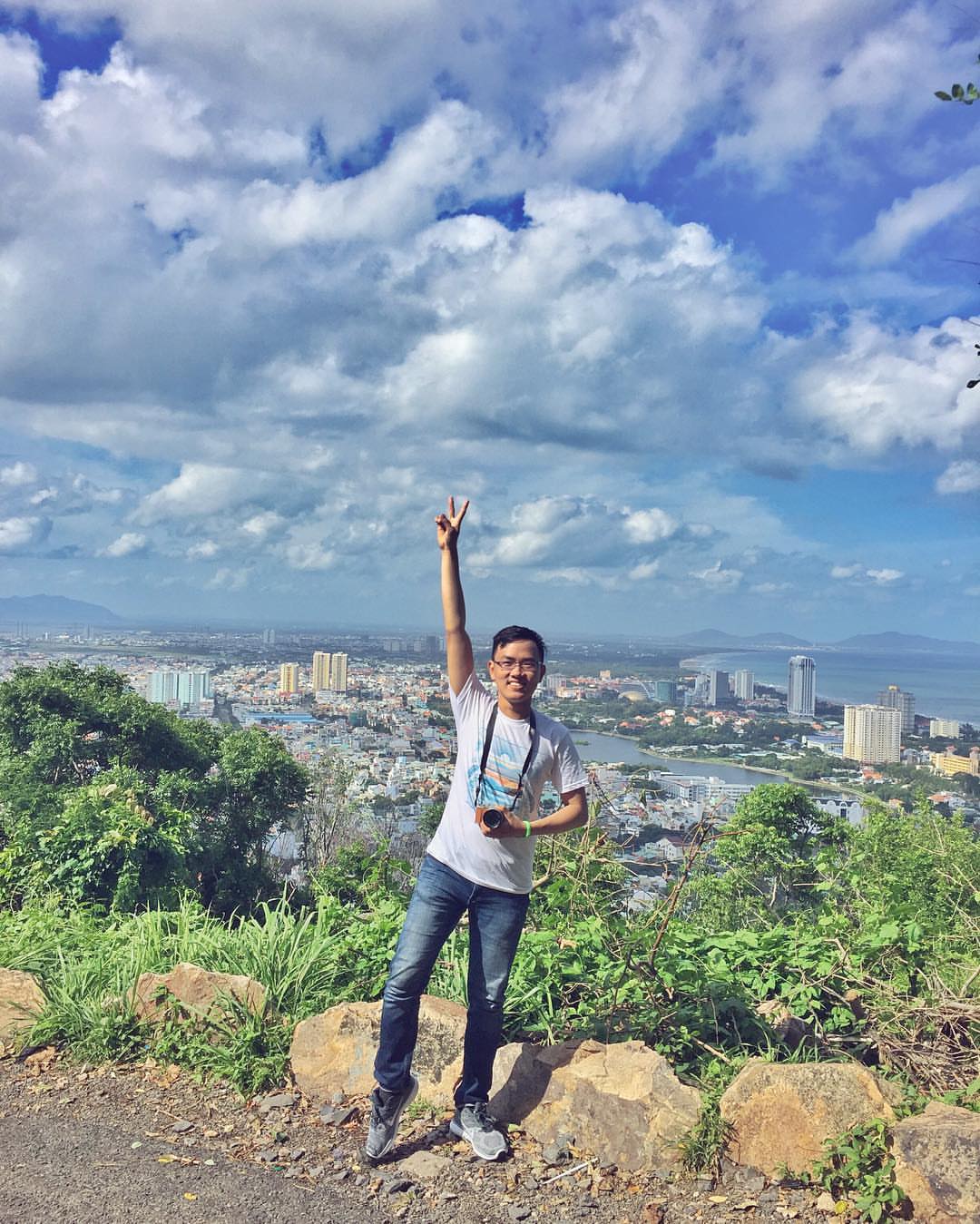 During high seasons such as festivals, national holidays or Lunar New Year, the rental price is apparently higher than usual. You also need to book it in advance, at least a couple of days before your trip. Otherwise, you won't be able to get any car available, as even the locals consider renting a car for their own every now and then.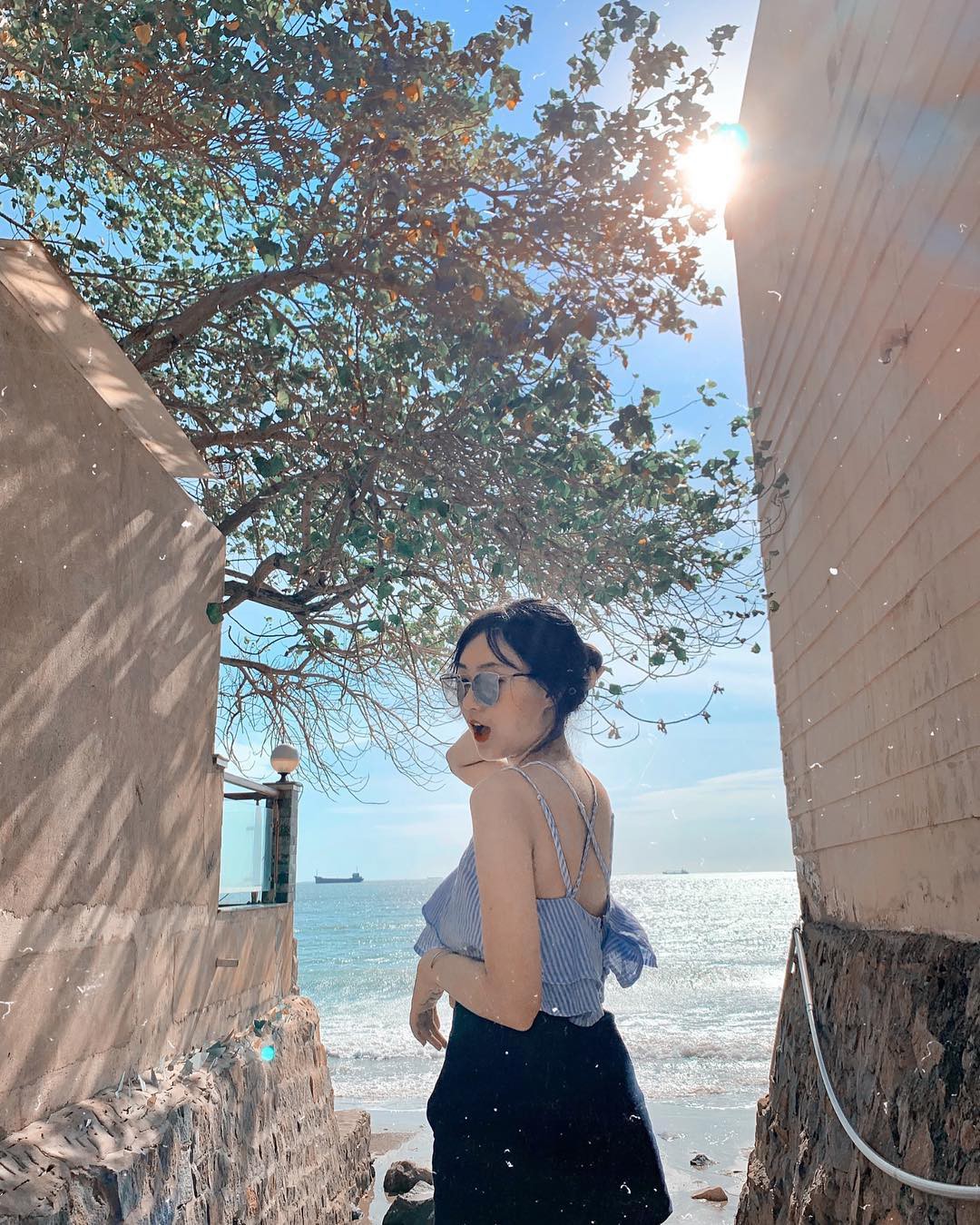 In case of the language barrier, let a local help you rent a car, and she or he can help you get rid of being ripped off as well.
One last thing to note down is that if you want to drive the car on your own, just like when you rent a scooter, you need an international license, just in case the traffic police pull you in and you're in trouble.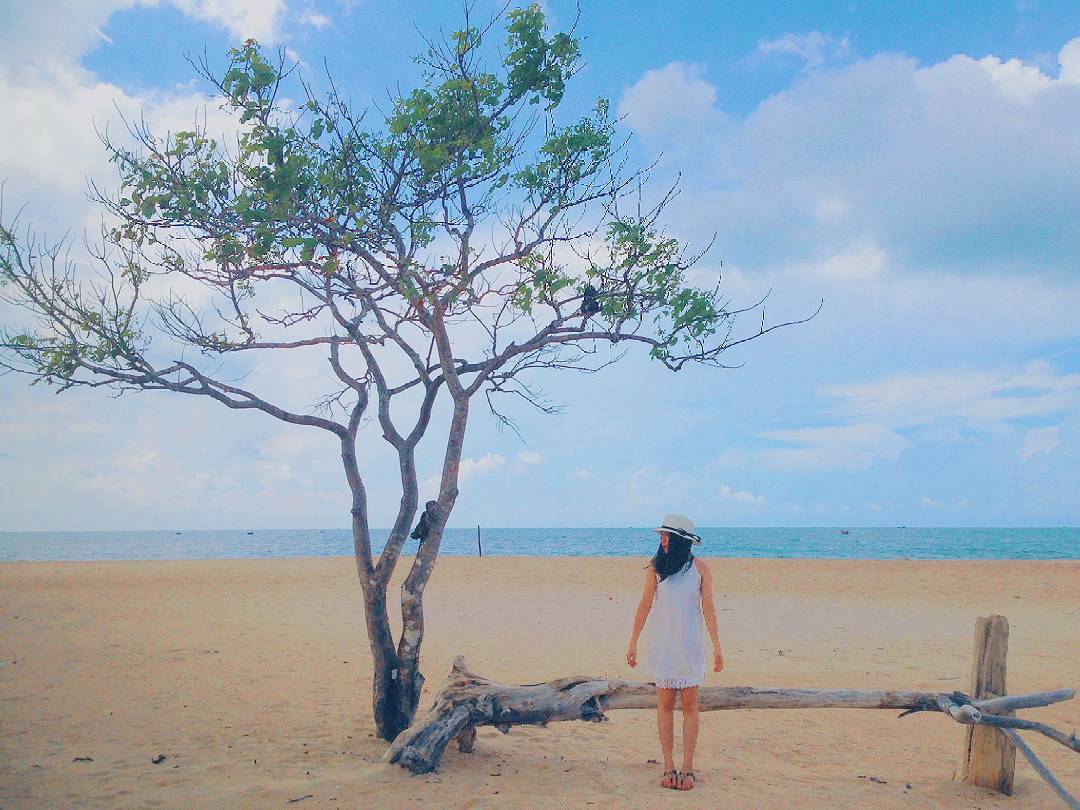 Talking about how much you have to pay for a rental car, it usually starts at around USD $34.3 for a day-trip and can go up to USD $60 a day if you have a Mazda or if it's in big size.
Here are some trusted providers if you need to rent a car in Saigon:
Cong Ty Thue Xe
Address: 248 Lanh Binh Thang street, Ward 13, District 11, HCMC.
Phone number: (+84)941.122.211.
For Zalo, Viber, and WhatsApp: (+84)937.711.777.
Email: [email protected]
Oto Dich Vu Gia Re
Address: 215 Le Dai Hanh street, Ward 13, District 11, HCMC.
Phone number: (+84)981.795.656 – (+84)913.094.004.

How to get around Vung Tau City?
6 Domestic Bus Routes Within Vung Tau
Usually, the locals will prefer this option to move around more, and foreigners usually just take a cab. If you want to experience traveling like a local, below are 6 bus routes within the city of Vung Tau that you can hop on and discover the city like a real local.
1. Bus No. 04: Vung Tau Bus Station – Binh Chau (Xuyen Moc)
Operating hours: 5:30 AM – 6 PM.
Available every 15 minutes.
2. Bus No. 06: Vung Tau Bus Station – Tan Thanh
Operating hours: 5:30 AM – 6 PM
Available every 15 minutes.
3. Bus No. 08: Binh Chau Bus Station – Le Loi (La Gi)
Operating hours: 5:30 AM – 6 PM
Available every 15 minutes.
4. Bus No. 11: Highway No. 51 – Nga Tu Vung Tau
Operating hours: 5:30 AM – 6 PM
Available every 15 minutes.
5. Bus No. 15: Dau Giay Bus Station – Xuyen Moc Market
Operating hours: 5:30 AM – 6 PM
Available every 15 minutes.
6. Bus No.  22: Vung Tau Bus Station –Phu Tuc Bus Station
Operating hours: 5:30 AM – 6 PM.
Available every 15 minutes.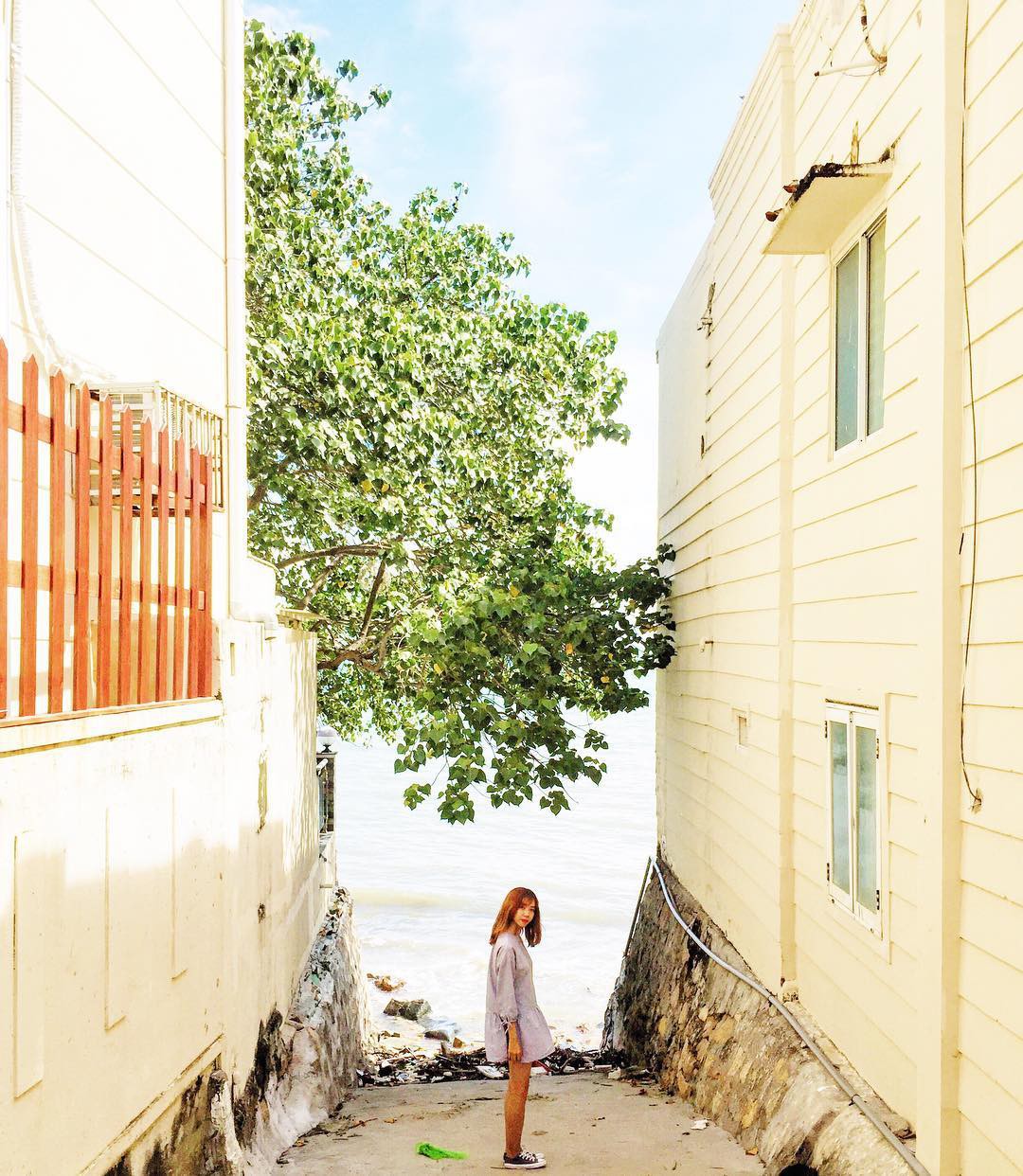 Which taxi to take in Vung Tau?
If you are not a good navigator or unfamiliar with Vietnam's traffic, traveling by taxi is the most convenient and easiest way to reach your desired destinations.
The number of taxi brands in Vung Tau comes in a wide range, which includes the famous Mai Linh and Vinasun that most of you are familiar when strolling around Ho Chi Minh City.
Talking about price range, the taxi fare in Vung Tau is generally cheaper than that in Saigon. While it costs around USD $0.68 per kilometer for a trip in Saigon, it's indeed only USD $0.6 per kilometer in Vung Tau.
If you tend to pick taxi to move around Vung Tau, here are 6 trusted brands including their contact number for your consideration:
| | |
| --- | --- |
| Mai Linh | (+84)254.3.56.56.56 |
| Vinasun | (+84)254.38.27.27.27 |
| Gili | (+84)254.3.85.85.85 |
| Petro | (+84)254.3.81.81.81 |
| Dau Khi | (+84)254.3.61.61.61 |
| Navi (Nam Viet) | (+84)254.3.83.83.83 |
Hit the streets of Vung Tau with your own rental car or bike
Having a private vehicle is the most convenient way to conquer Vung Tau since it allows you to sneak through any alley and discover the hidden gems with easy access.
Moreover, renting a scooter for a group of two or a car for your family allows you to have a better bonding time.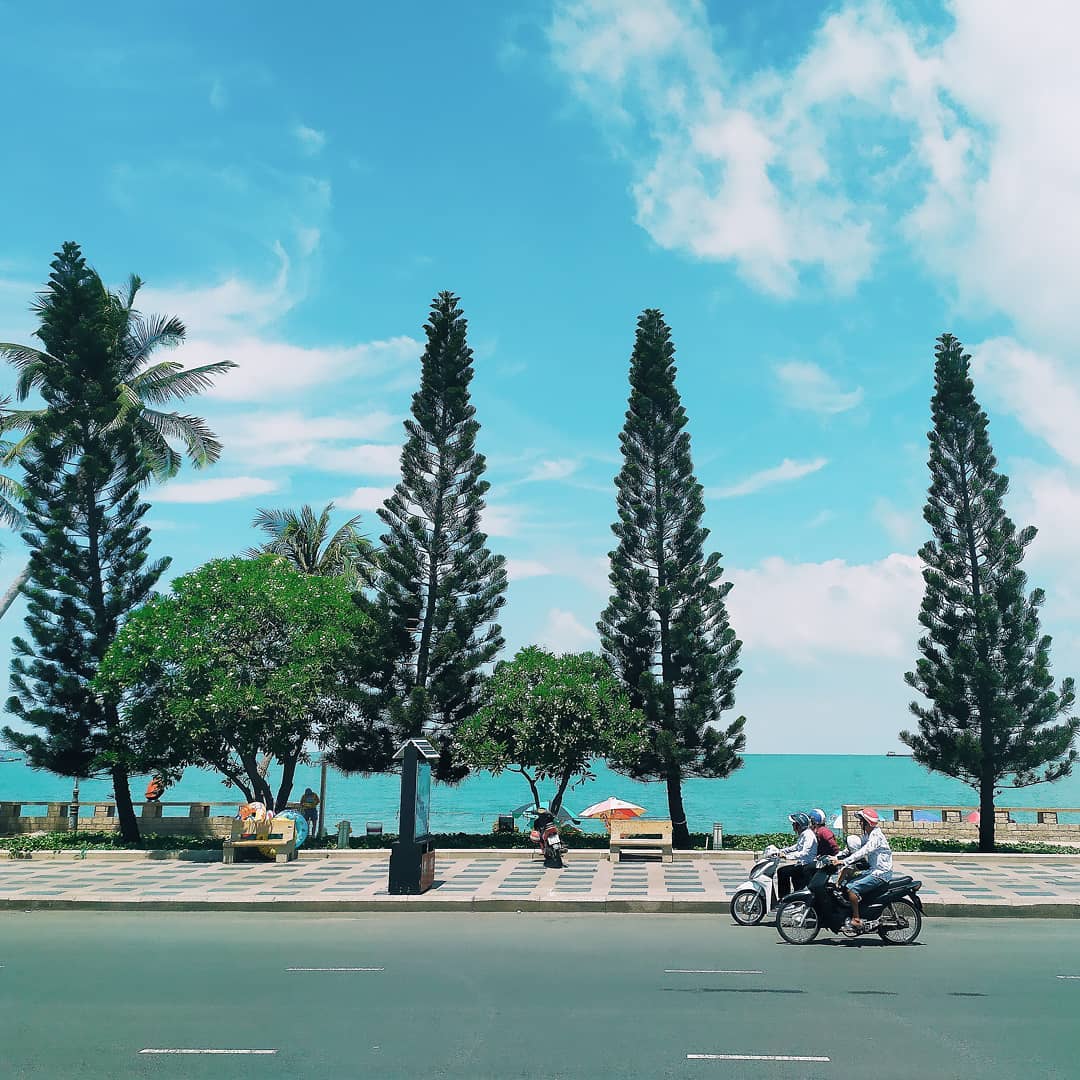 The first option you can consider is renting a bike or car in Saigon and then travel to Vung Tau. Otherwise, you can choose to have one rented when arriving in Vung Tau.
In this case, you may need your hotel receptionist or local friend to help you book one because finding a trusted supplier is a concern if you travel to Vung Tau for the first time. In addition, the language barrier can be a blockade that stopping you from making a good deal in price.
A daily rental price for a motorbike shall be under USD $6.4 for a manual one and USD $8.5 for an automatic one.
Top things to do in Vung Tau
Travel back in time at Robert Taylor Museum of worldwide arms
This latest attraction to be built in the coastal city of Vung Tau has been greatly attracting a huge number of visitors since its second inauguration day in 2014.
Opened by a passionate British arms collector Rober Taylor, the museum houses 3000 artifacts that showcase the uniforms and weapons used by the mighty military forces around the world through different eras.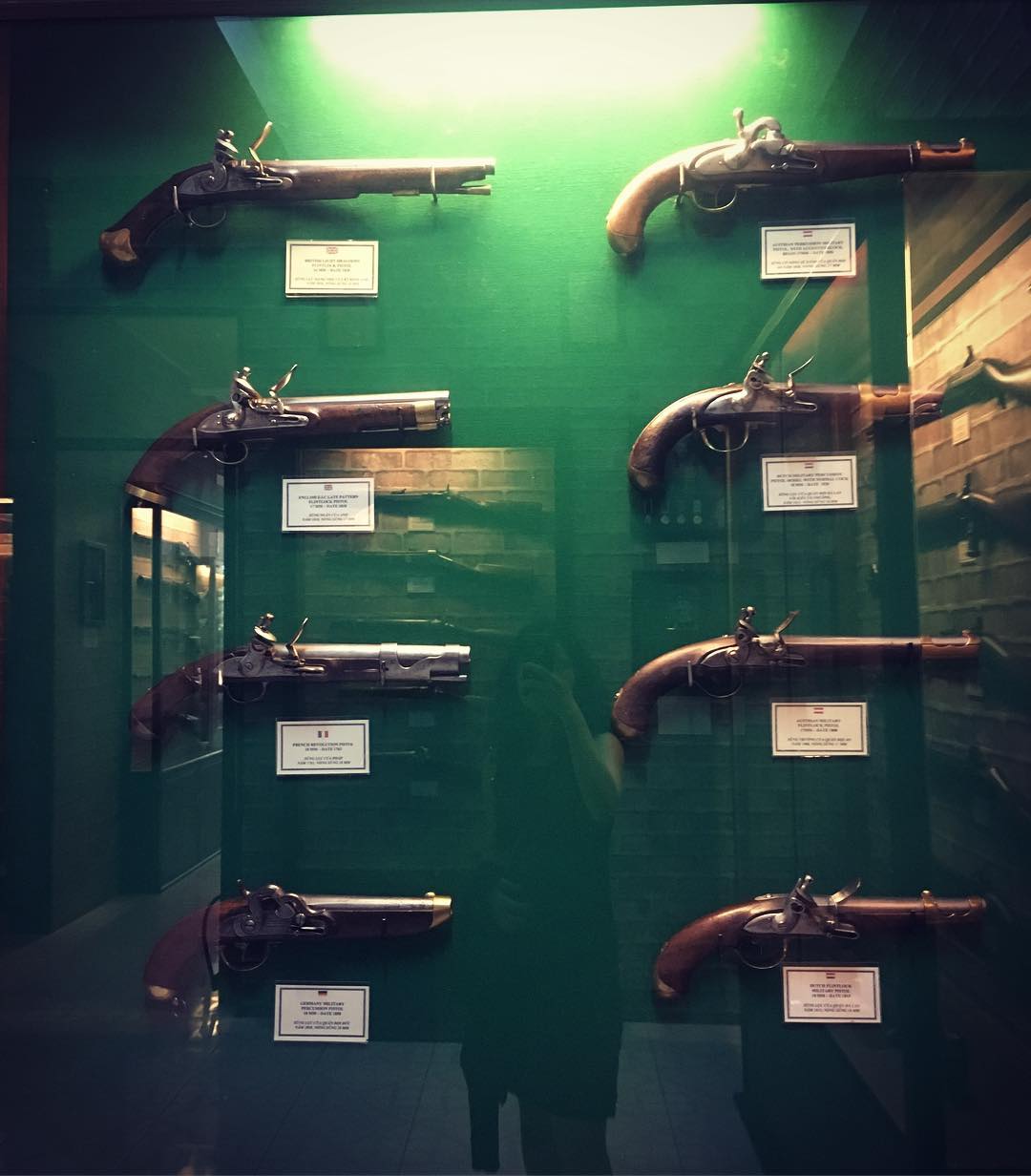 Admire an oceanic vista at the peak of Christ of Vung Tau
There's no place to be mesmerized by the idyllic landscapes of the East Sea better than the peak of the Christ of Vung Tau.
Are you ready to challenge yourself by conquering a 500-step stoned path upwards to reach the hand of this gigantic statue? Don't forget to snap some shots to feed your Instagram from this glamorous angle!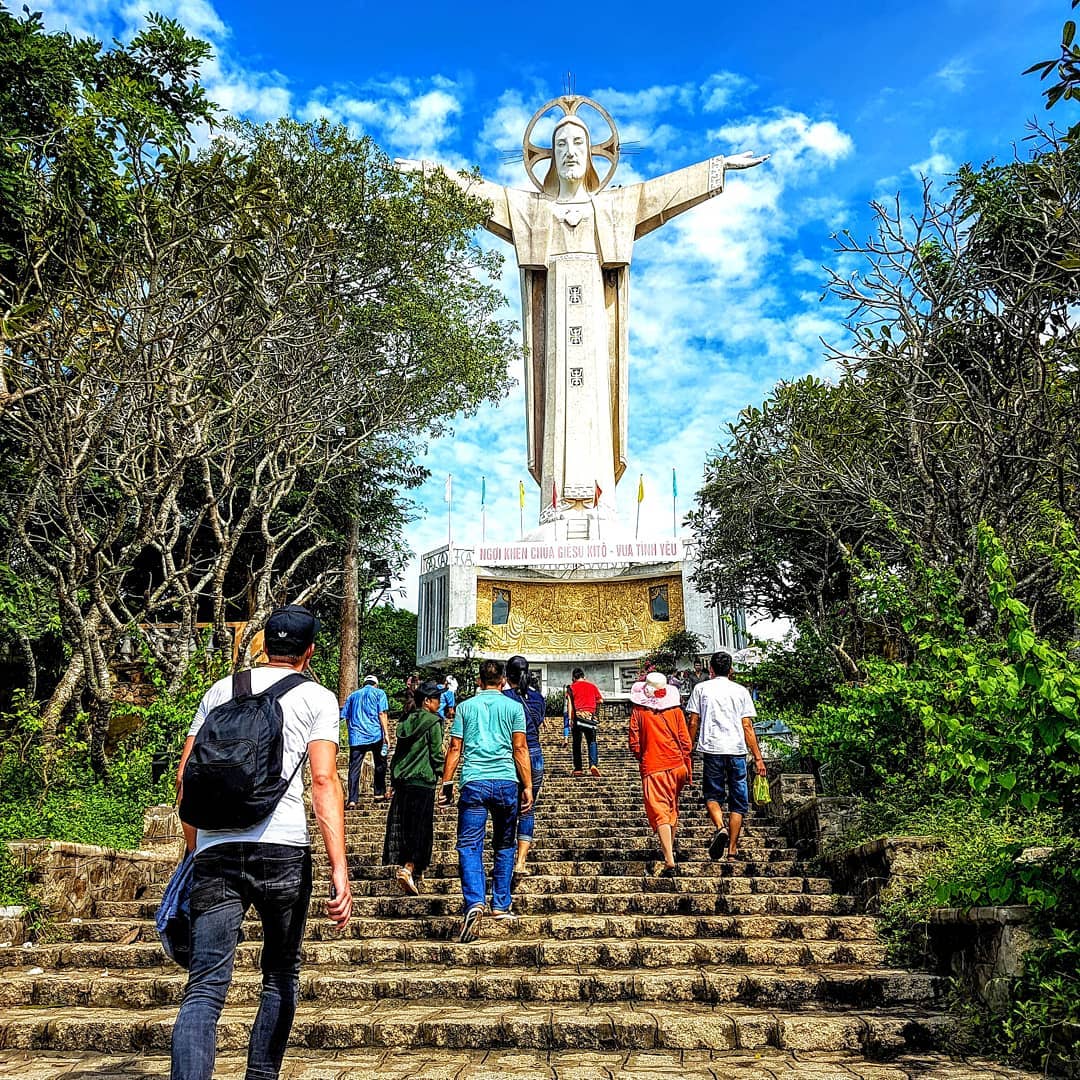 Enjoy authentic Southern Vietnamese pancakes at Co Ba Vung Tau
This is an ideal spot to stop by for a flavorful lunch when visiting Vung Tau. The restaurant is famous for its signature Bánh Xèo - Vietnamese pancake.
Bánh Xèo here at Co Ba Vung Tau comes in a wide range of stuffing, which includes coconut shoot, shrimp, pork belly, beansprout, and more.
Apart from Banh Xeo, seafood at Co Ba Vung Tau will surely wake up your taste buds with an extensive menu.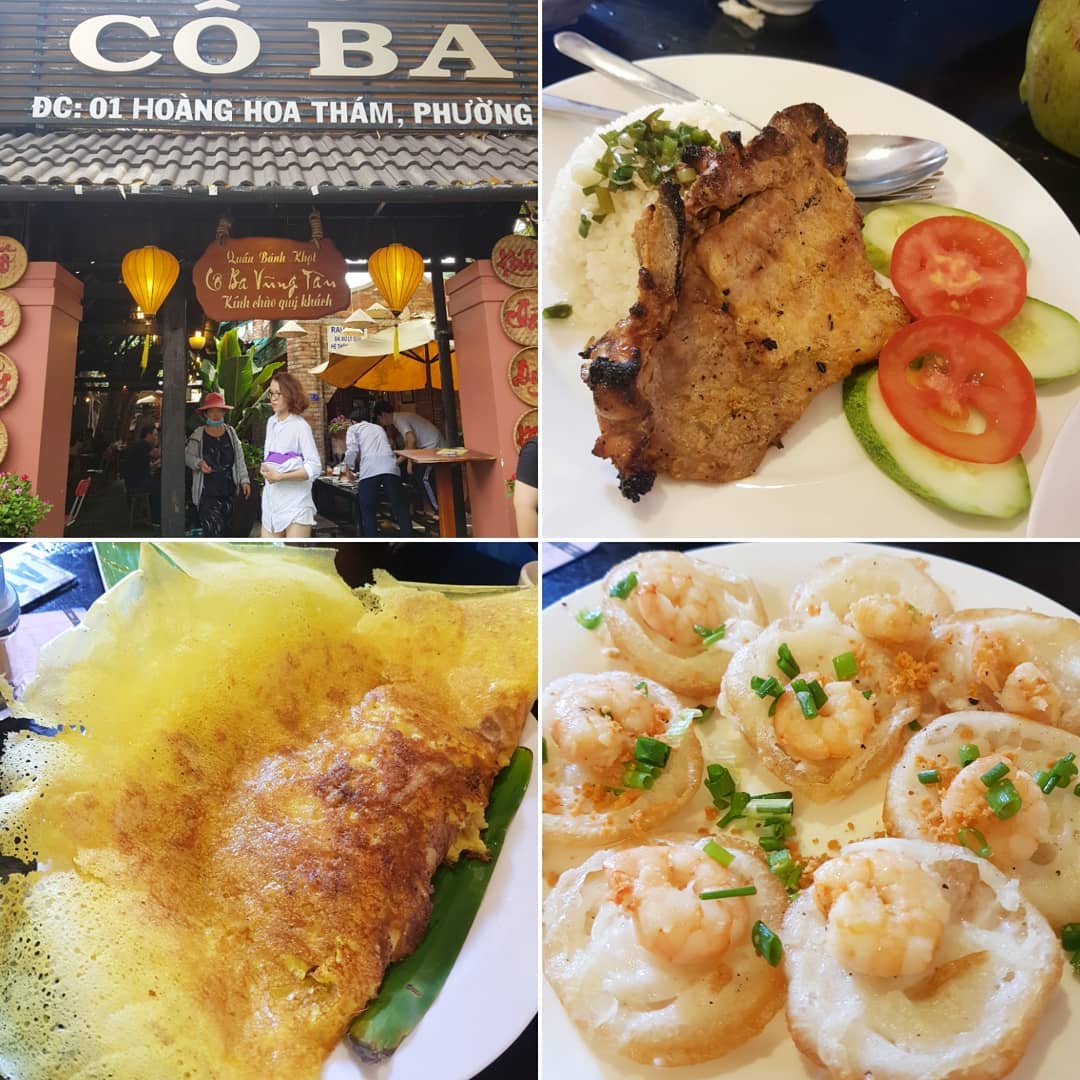 Taking a long walk on the beach of Bai Sau
Bai Sau (Back Beach) is the best seaside in Vung Tau that any beach lovers cannot ignore during their trip in this coastal city.
While the Front Beach filled with large rugged rocks is where most coffee shops and restaurants gather, the Back Beach is more suitable for swimming and enjoying freshly caught seafood.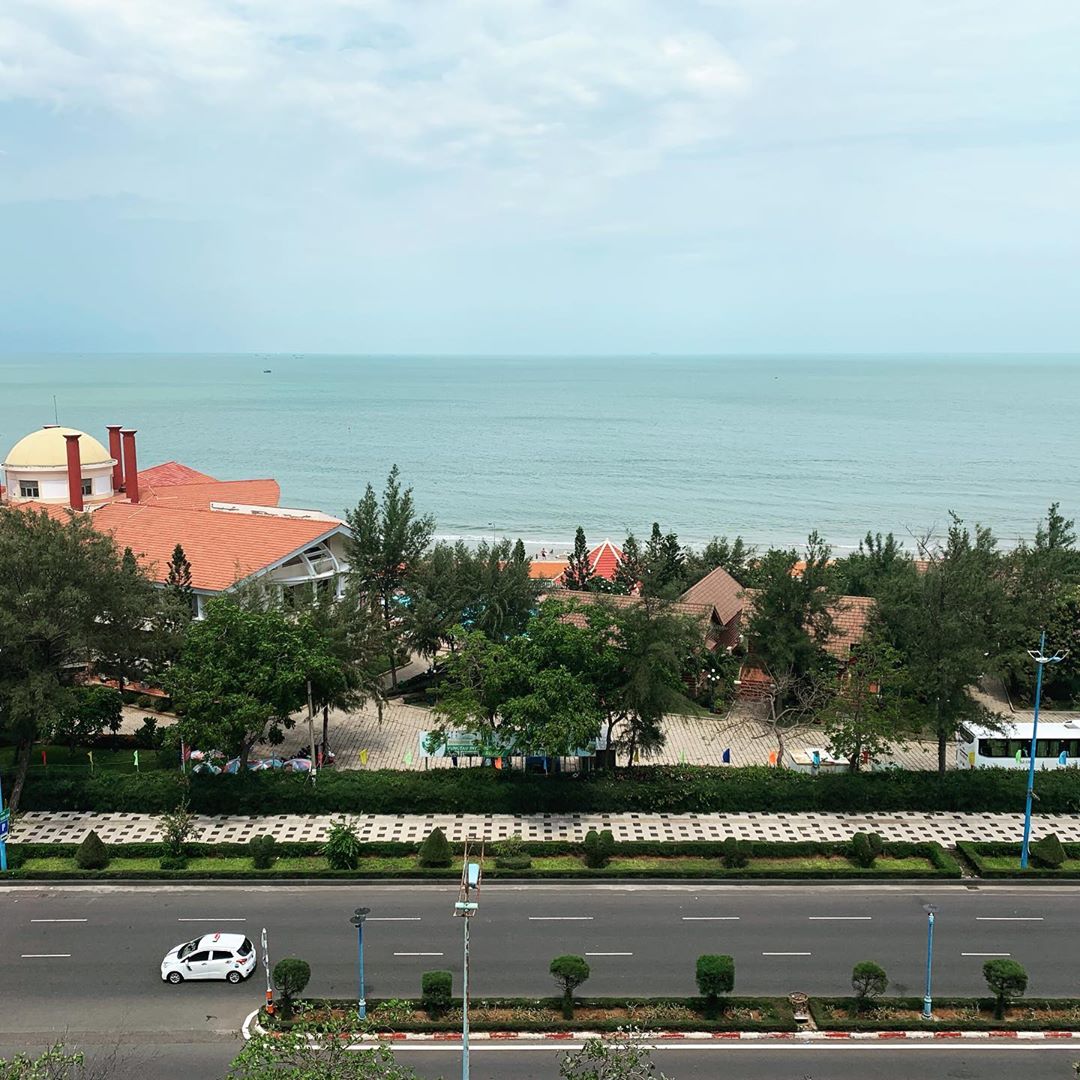 Traveling from Ho Chi Minh to Vung Tau is now much easier and hassle-free since you got this detailed guideline backed! Don't hesitate to bookmark this article right away and get ready to conquer Vung Tau like a real local!
Looking for more exciting things to do in southern Vietnam? Check out this article for top 20 amazing day trips from Ho Chi Minh City hand-picked by local insiders!