How to discover Hanoi's hidden gems in just one day
Travel in a developing city has always suggested a potential blend of mystery, adventure and romance, three words not automatically associated with Hanoi in the context of commercialization. Yet there's also another unseen and hidden Hanoi that will require you to be more adventurous than just following a group of tourists or flipping through the Lonely Planet book of Vietnam. As a person who tends to linger over the past, my guide is not about what to do or how to spend one day in Hanoi. It is about how to get off the beaten path to find Hanoi hidden gems whose owners have a sense of what the authenticity means.You are a  food lover? Check out my Hanoi secret food guide and discover the best hidden cuisines in town.
7am: Pho bo Lam (No.48 Hang Vai Street)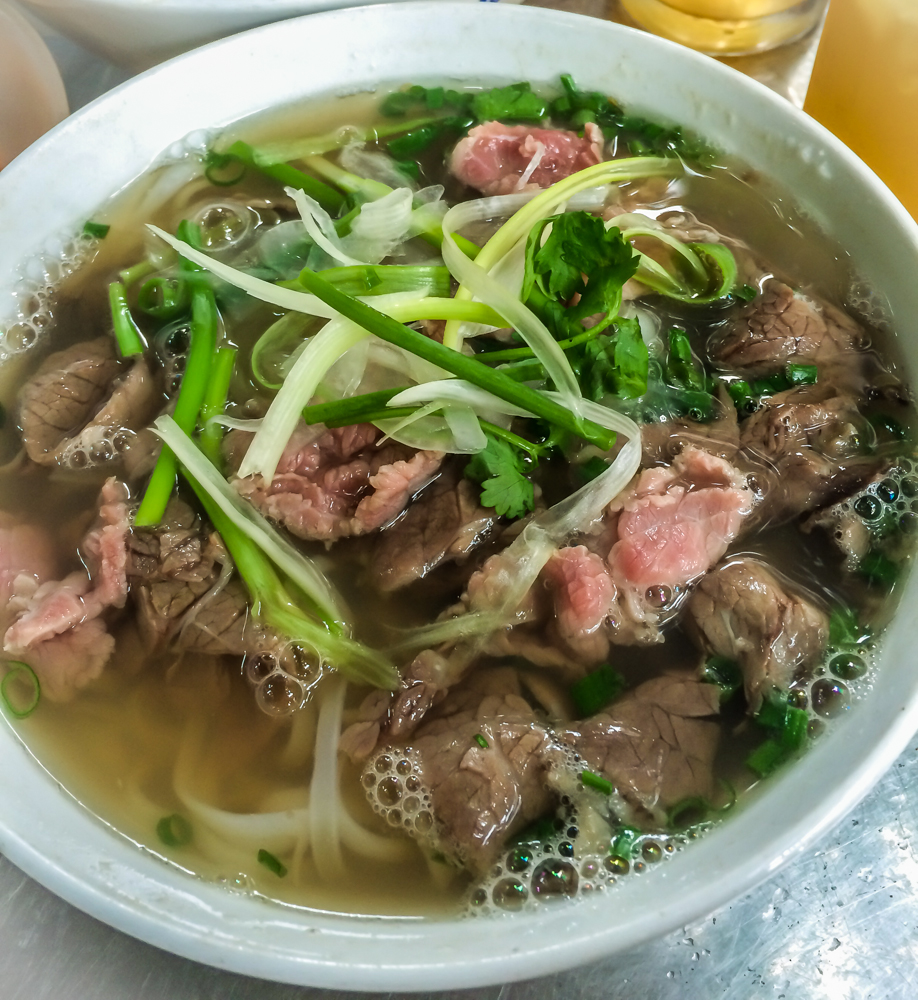 Instead of elbowing your way to the crowds in Pho Bat Dan or Pho Ly Quoc Su, head to No.48 Hang Vai Street: just one kilometer from the  Old Quarter centre but refreshingly low on tourists. This place offers an unusual and nontraditional take on the ubiquitous Vietnamese noodle. Nowhere else in the city can you find pho topped with shreds of heel muscle – a special beef cut which brings you a distinct mix of flavours: soft, sweet and rich. Also, don't forget to order some sticks of fried dough (quay) to soak up the gentle crystal-clear broth.Prices start at 60,000VND. Just say "pho loi" and your steaming bowl will be ready in the blink of an eye.
8am: Reng Reng Cafe (No.17 Alley 12B, Ly Nam De Street)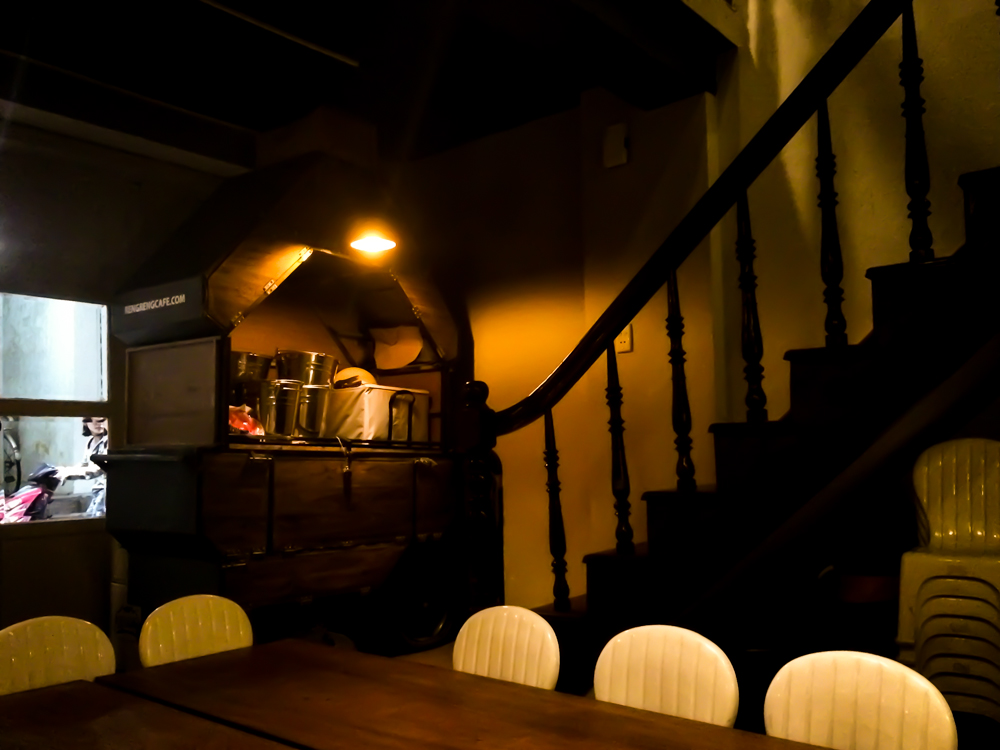 When it comes to Hanoi, one of the things to do is to drink coffee. It used to be a serious business here. However, the last decade has brought commercialisation in a way that the locals have started to cast doubts on the quality, unsure if what they drink is traditional coffee anymore. Luckily, Nguyen Duy Bieu, who used to sell his coffee on a bicycle every day in Old Quarter, is fuelling a bright coffee scene and injecting joy (also tastiness) into his coffee shop. Reng Reng, the bicycle horn sound was named after that.Bieu is an unusual guy; his shop, therefore remains a place for the strange and libertine, where snapping photos of the staff is often as "taboo" as smoking and loud talk. Here you are encouraged to cycle and bring your own cup to get a discount of 5,000VND.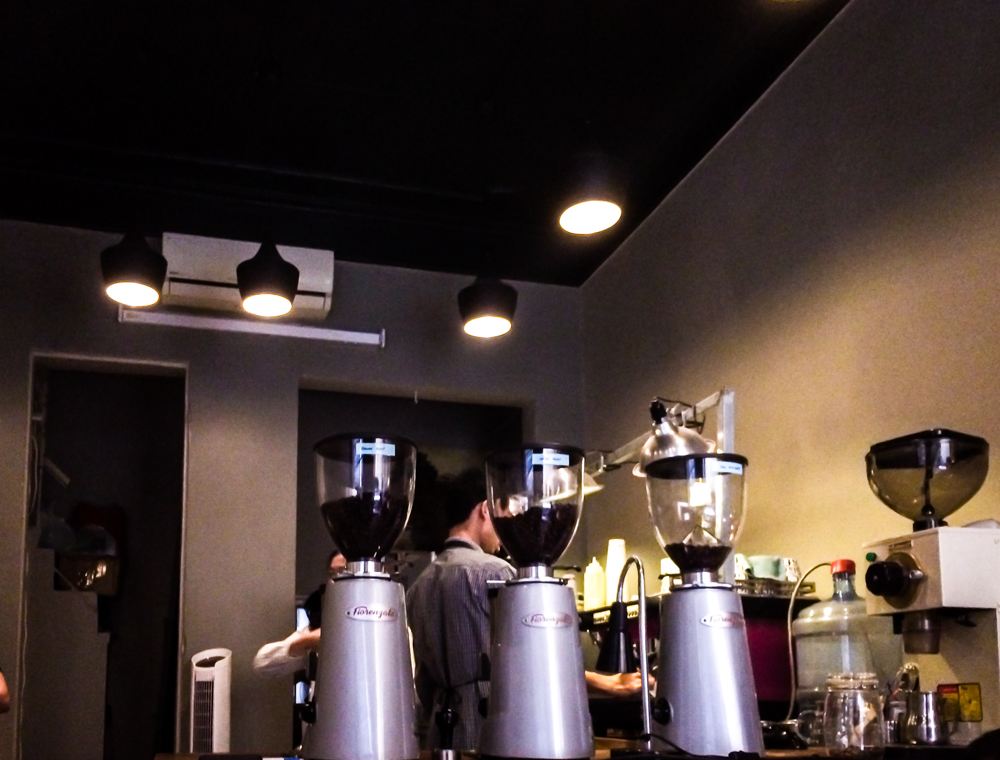 The price ranges from 20,000VND to 35,000VND and it's a five-minute walk from Pho bo Lam restaurant.
9:30am: Hoa Lo Prison Museum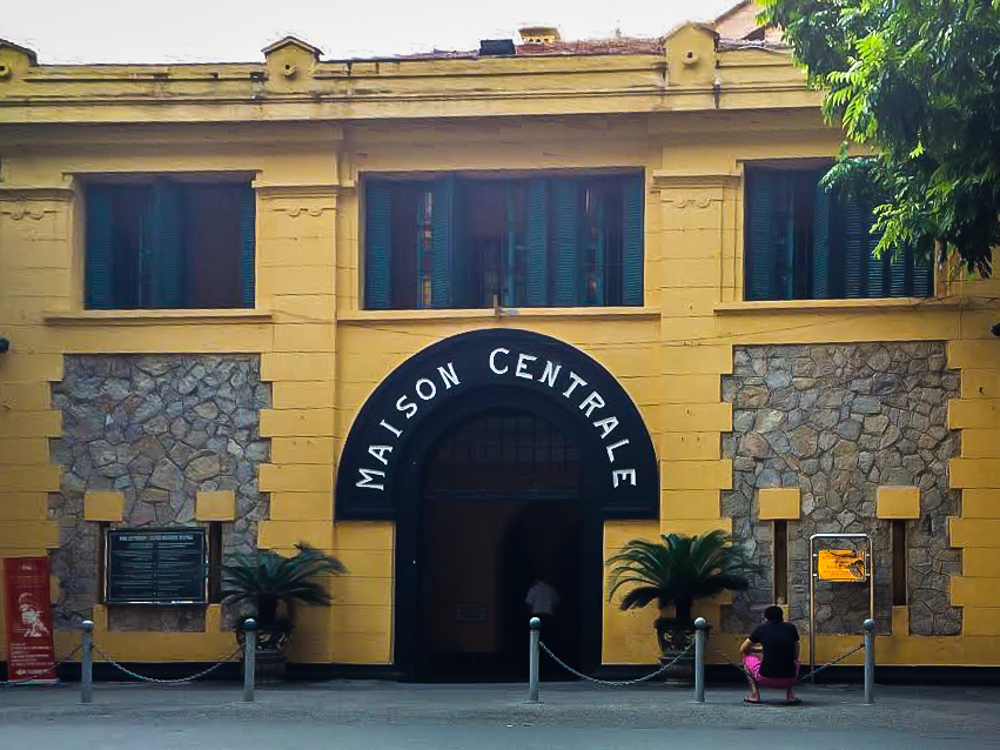 I've seen foreigners referring to Vietnam as a war and heard tourists admitting that they know nothing about the country more than its wars. Unfortunately, national museums like Vietnam Museum of Revolution are too propagandistic and National Museum of Vietnamese History too superficial. For me, Hoa Lo Museum is not really a Hanoi hidden gem yet apparently a good fit for my history appreciation fix.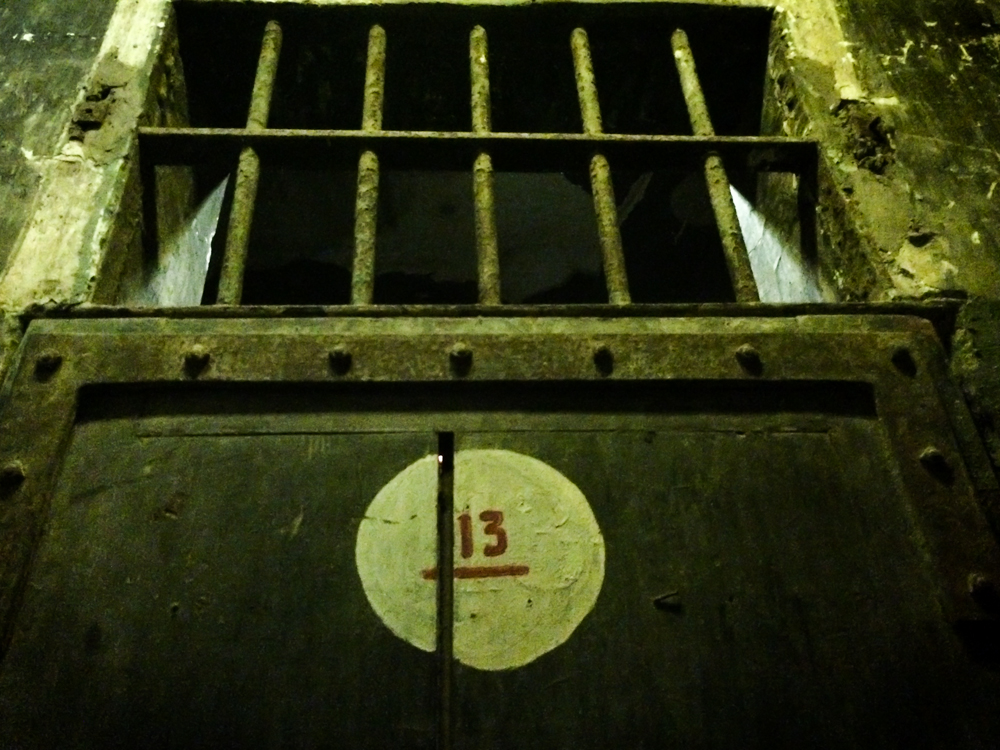 Even being far from the authentic version after years of restoration, it's not just a prison in the traditional sense; rather, strolling among artifactual human models and cells gives visitors a genuine sense of harsh reality and sadness.Although it is a small museum, its messages definitely stay with you. The admission prices at 30,000VND.
11am: Highway4 (No.5 Hang Tre Street)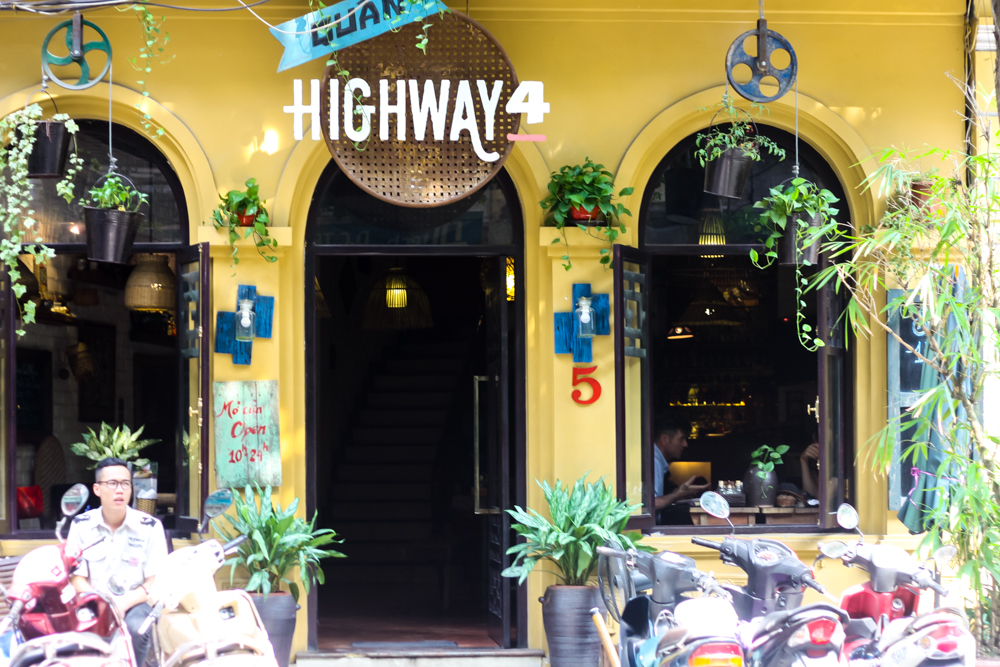 An economical-progress atmosphere may evoke American fast food chains, Japanese-style sushi, Italian-look pizza… but Highway4, a Swiss-owned restaurant favoured by both locals and foreigners does serve made-to-order food created with real culinary skills.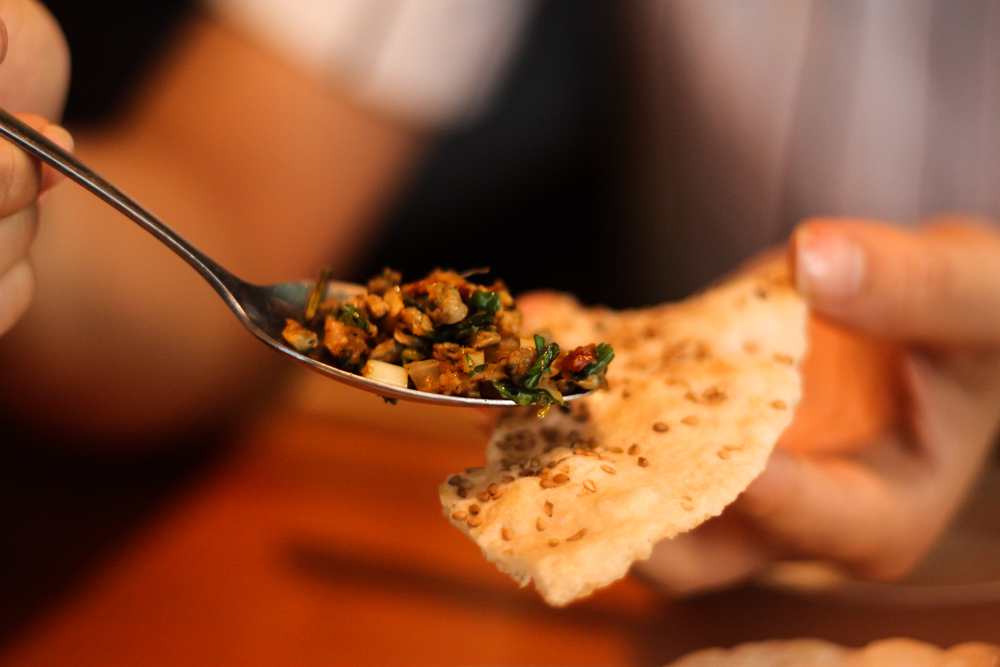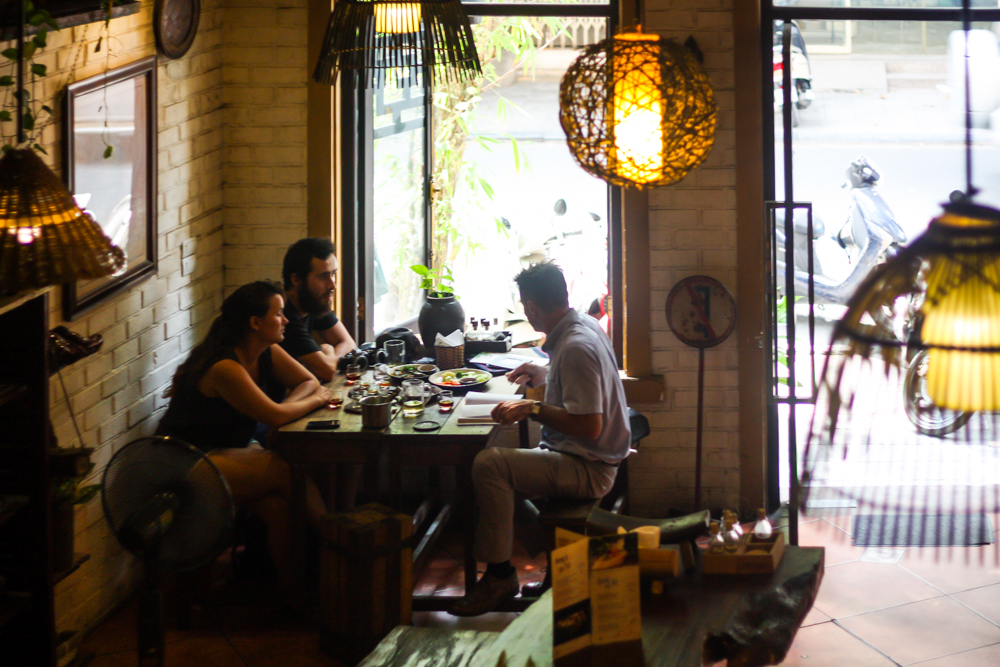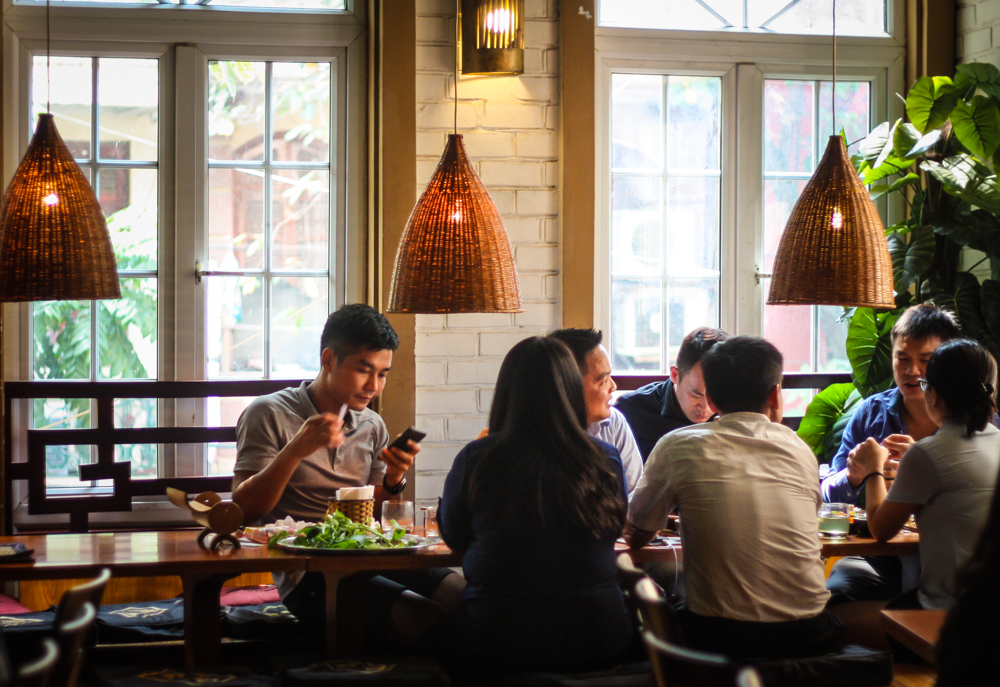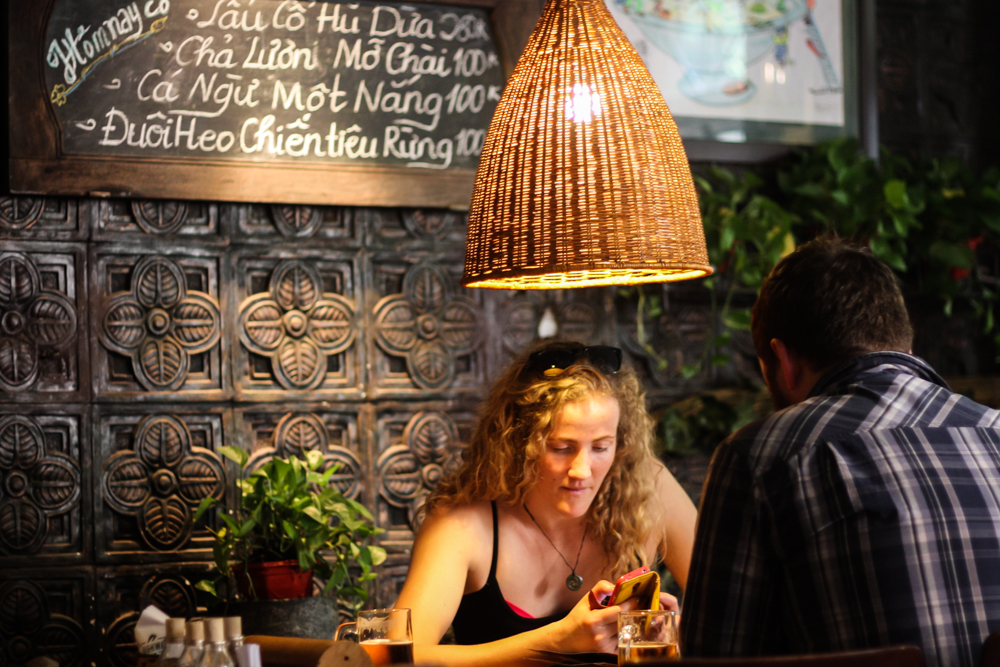 The menu is specialised in local ingredients prepared with grace and sophistication, from minced freshwater clams served with rice crackers (80,000VND) to catfish spring rolls (70,000VND). What can't be missed here is the restaurant's unique Son Tinh liquor brand – inspired by Vietnamese rice wine. Try the apricot wine and feel the gentle touch of sweet and fruitiness.A lunch for two without wine is about 400,000VND.
1pm: Thuong Tra Quan (Room 301, No.2 Tong Dan Street)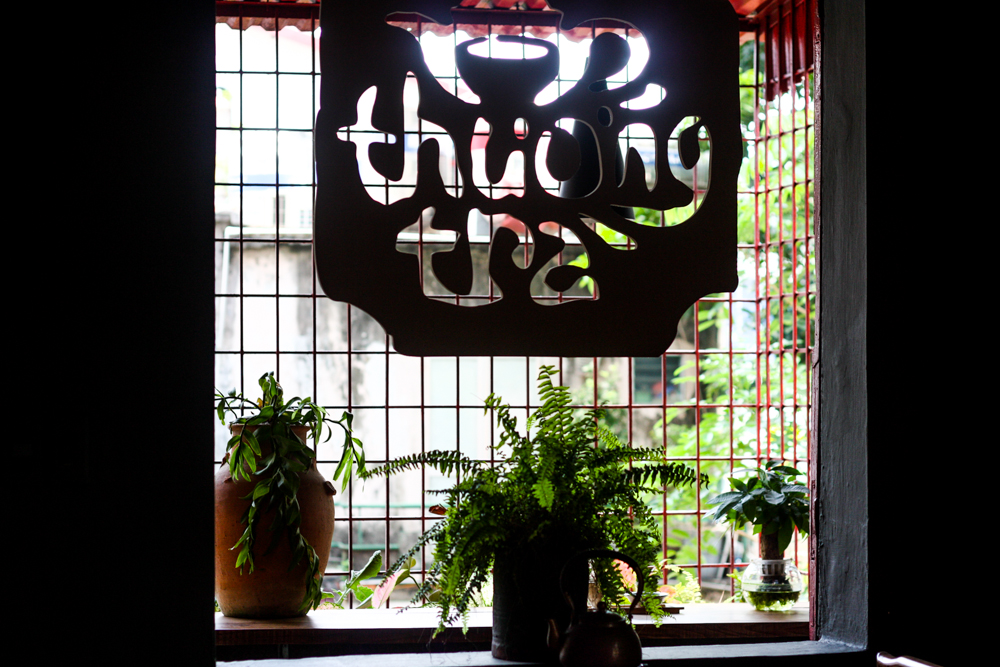 If you're among those who easily get frustrated with Hanoi's motorbike-choked streets, have your Uber drop you off at No.2 Tong Dan, a zen-like tea spot being as artfully presented as it is nourishing for the soul. It's easy to stay in serenity mode with a sip of traditional and elegant Vietnamese tea and some mung bean cakes.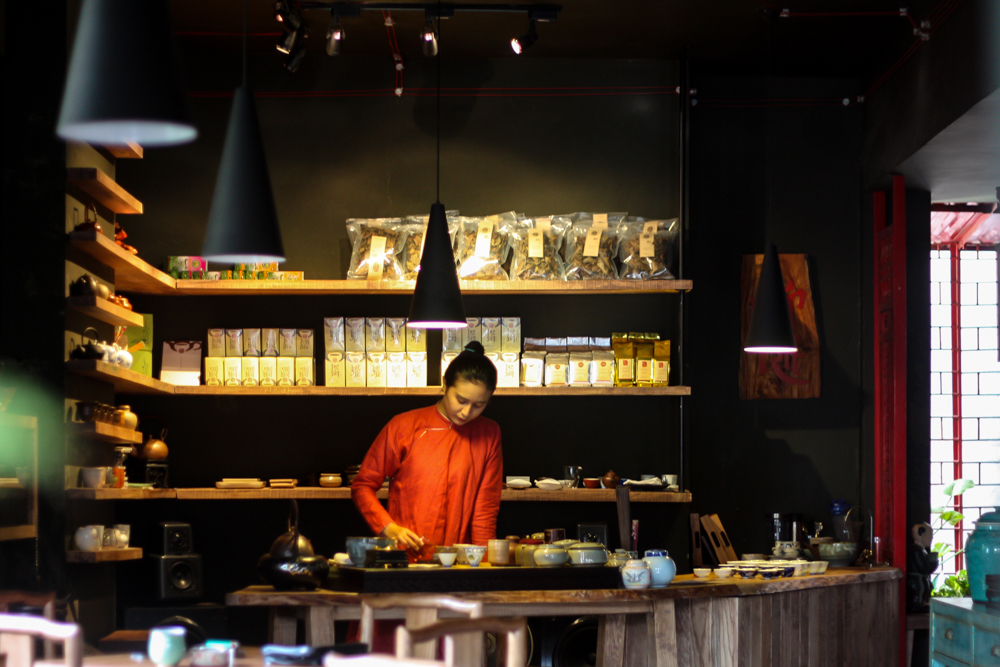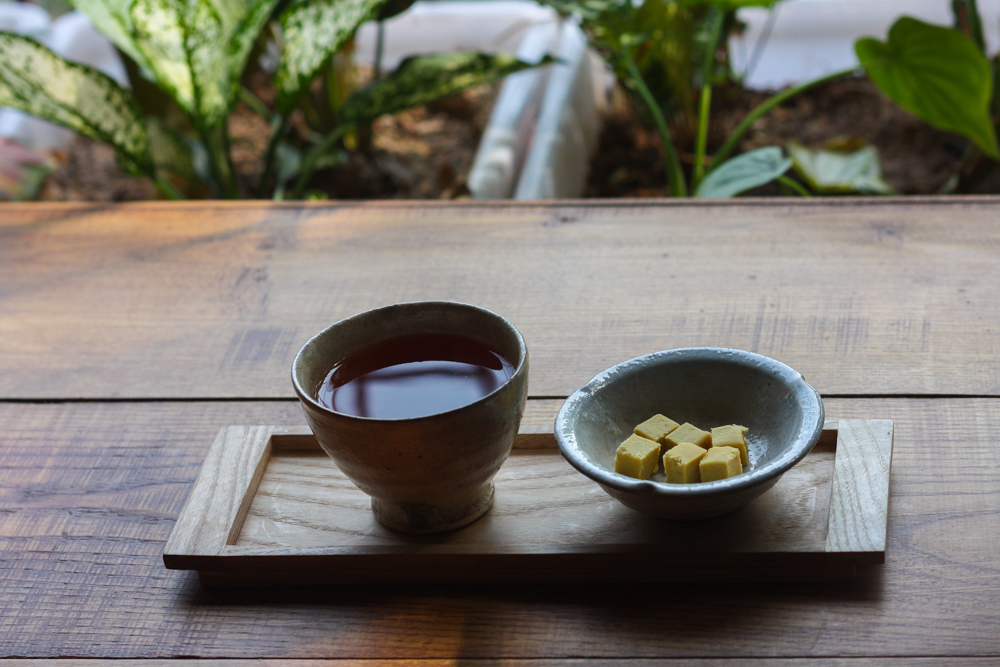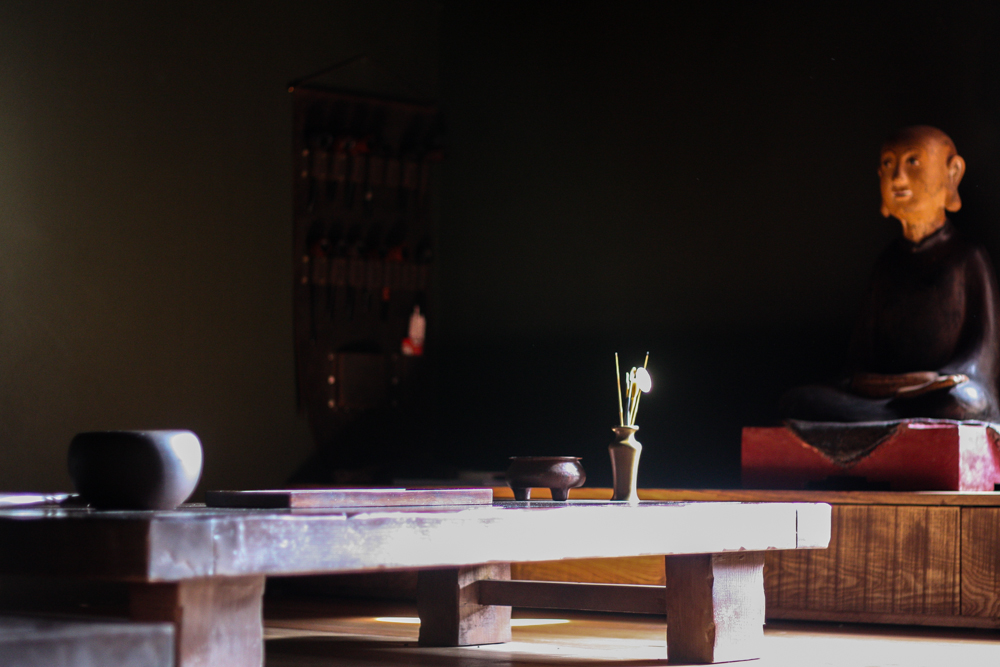 Although the ambiance is pagoda-like, you can wear short pants or skirts. And the airy and remarkably fresh balcony is certainly ideal for reading if you're thinking of bringing books during the holiday in Hanoi.
2:30pm Ozu Boutique (No.3 Ly Dao Thanh Street)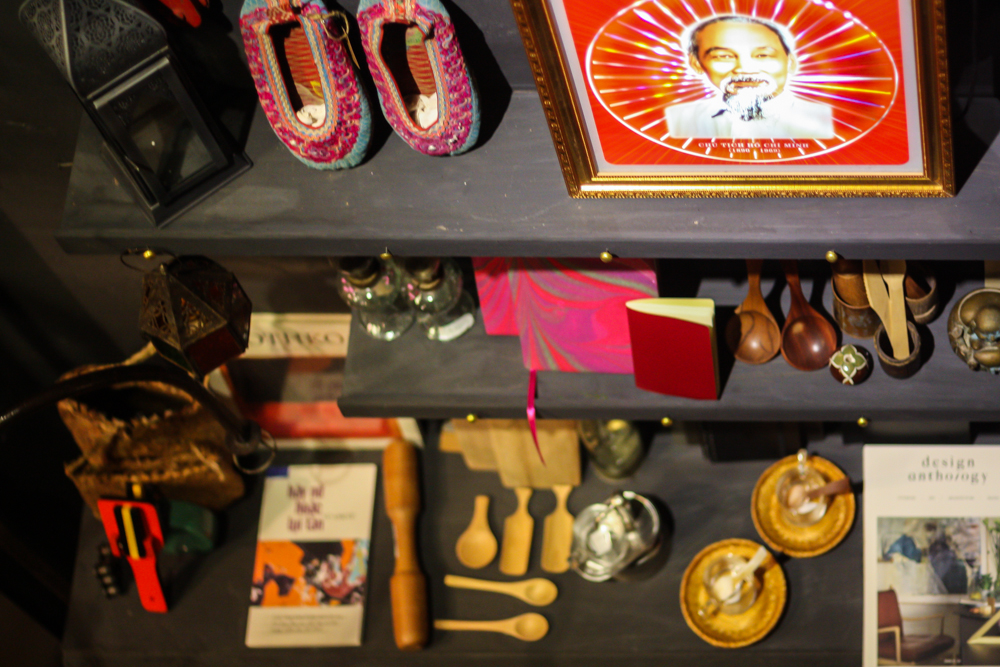 Even if you don't plan to spend $1.5 on an artistic postcard, $25 on a vintage pair of glasses, or $50 on a bronze teapot, the works on display at Ozu warrants a stop for a classic beauty. Nguyen Qui Duc, the Vietnamese-American journalist and radio commentator who came back to Vietnam in 2006, makes the most of tiny ornate objects you can imagine, ranging from antique tea pots, wooden cooking spoons to a cluster of handcrafted dummies or a rare mosaic of art prints. While not obvious souvenirs, Duc's collection may invoke fantasies about fitting your house with uniquely interesting objects.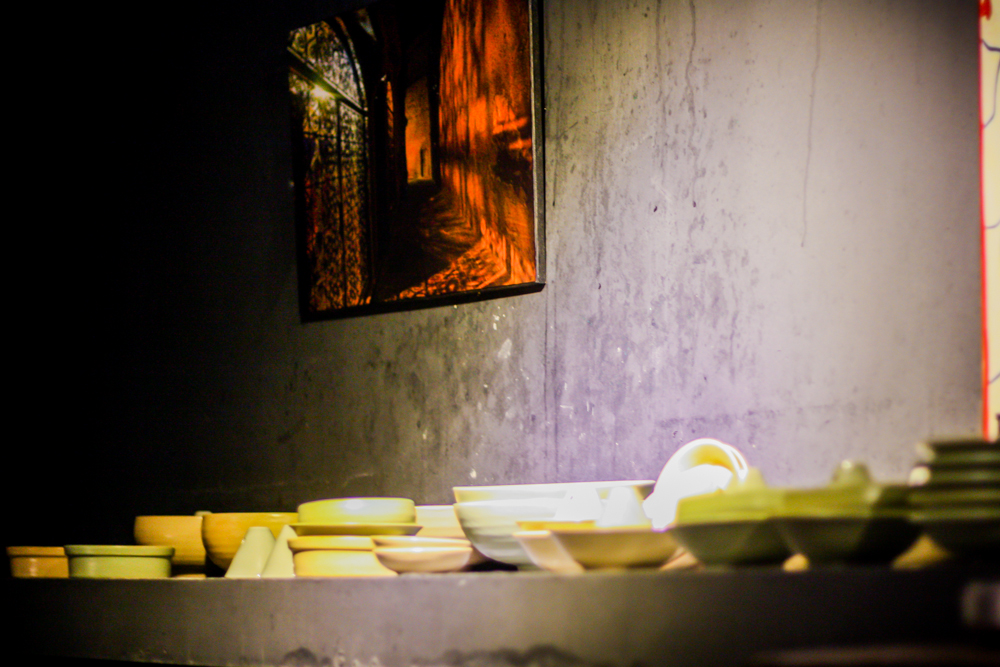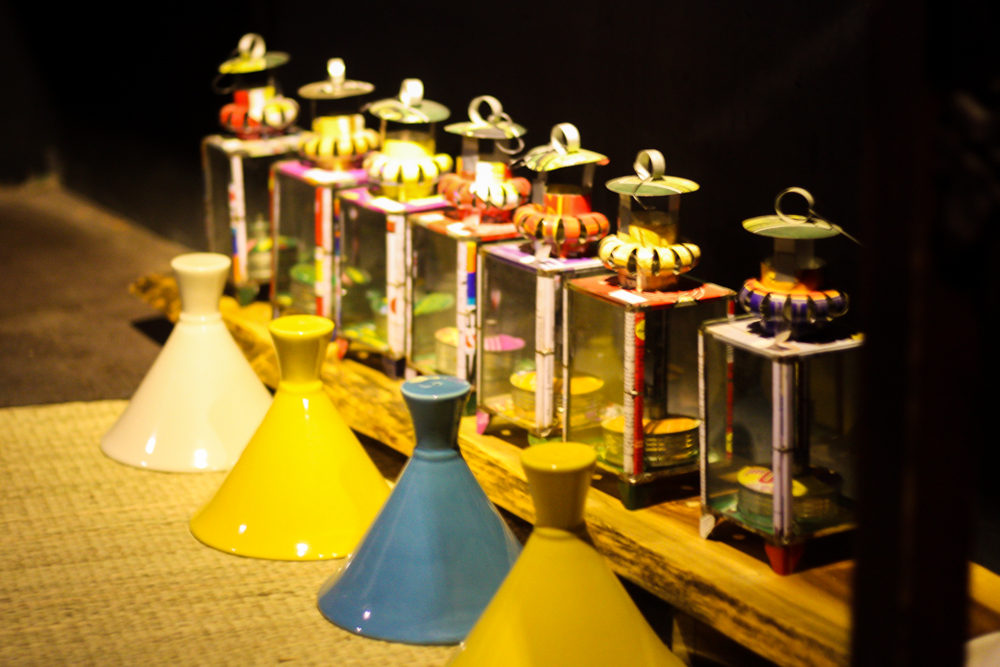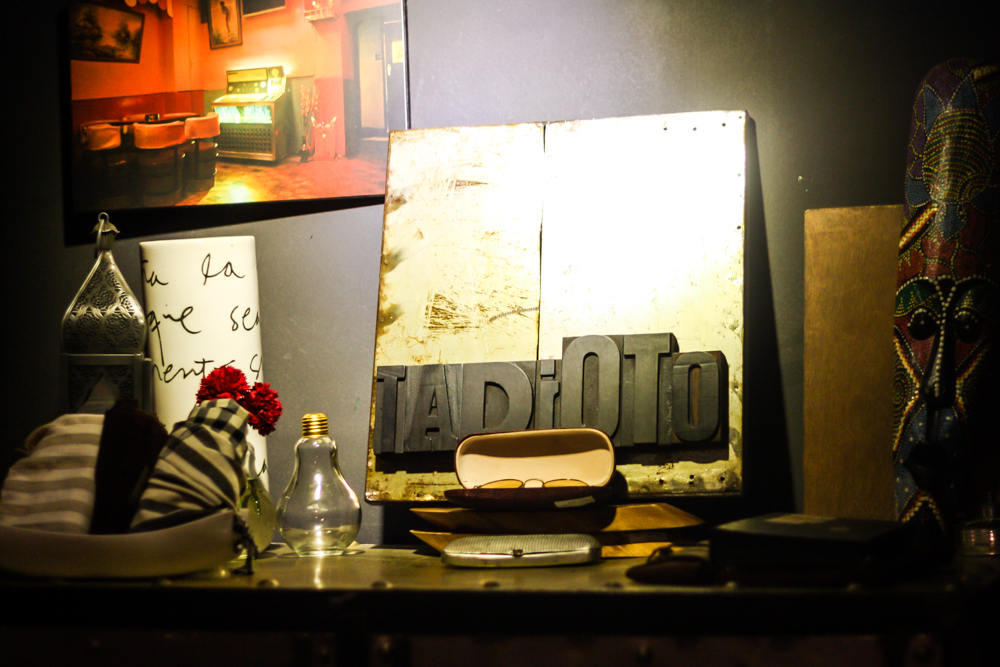 Besides, I will not recommend shopping around Old Quarter which seems solely the domination of China-imported and kitschy souvenirs.
3pm Fine Arts Museum (No.66 Nguyen Thai Hoc Street)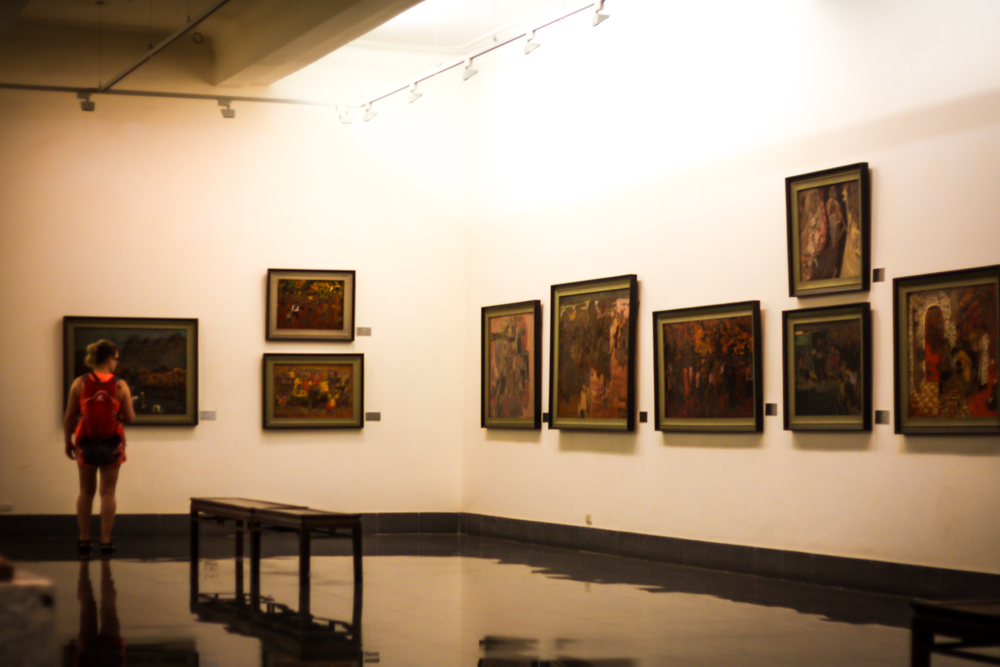 To learn more about the country's art, pop into Fine Arts Museum where artworks are arranged chronologically. It starts with paintings, sculptures and stone engravings of dynasty art and moves toward contemporary fine arts gallery which is almost always thought-provoking to me. Equally fascinating is the collection of lacquer and silk paintings that illustrate evolving artistic trends across the decades. Rather than being stoked with propaganda stuff, it plunges visitors into a more compelling tale of Vietnamese daily life. Admission, 30,000VND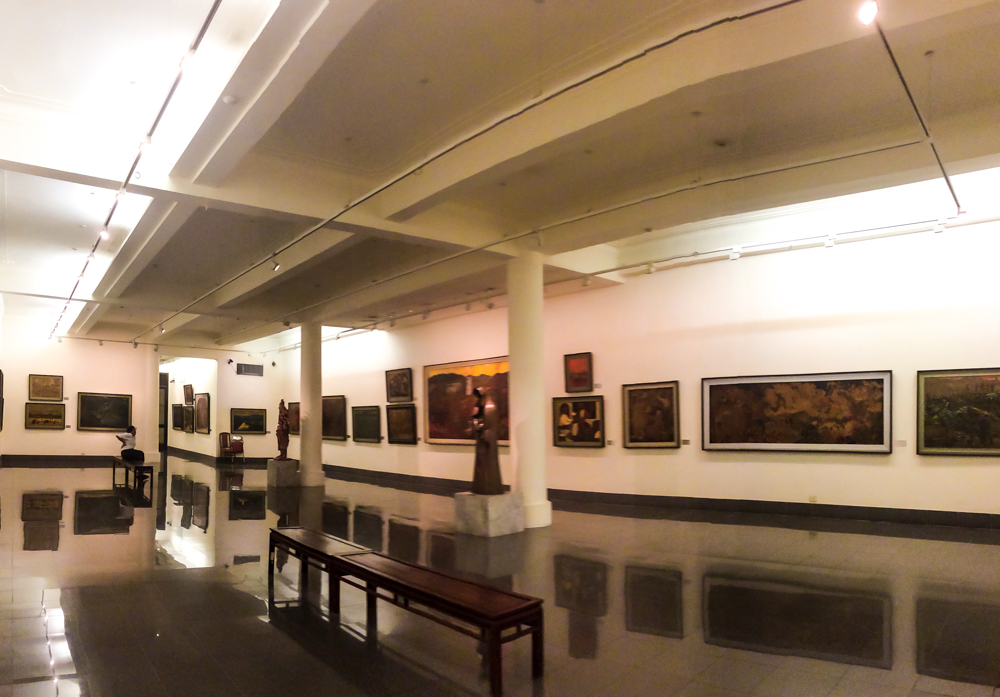 5pm: West Lake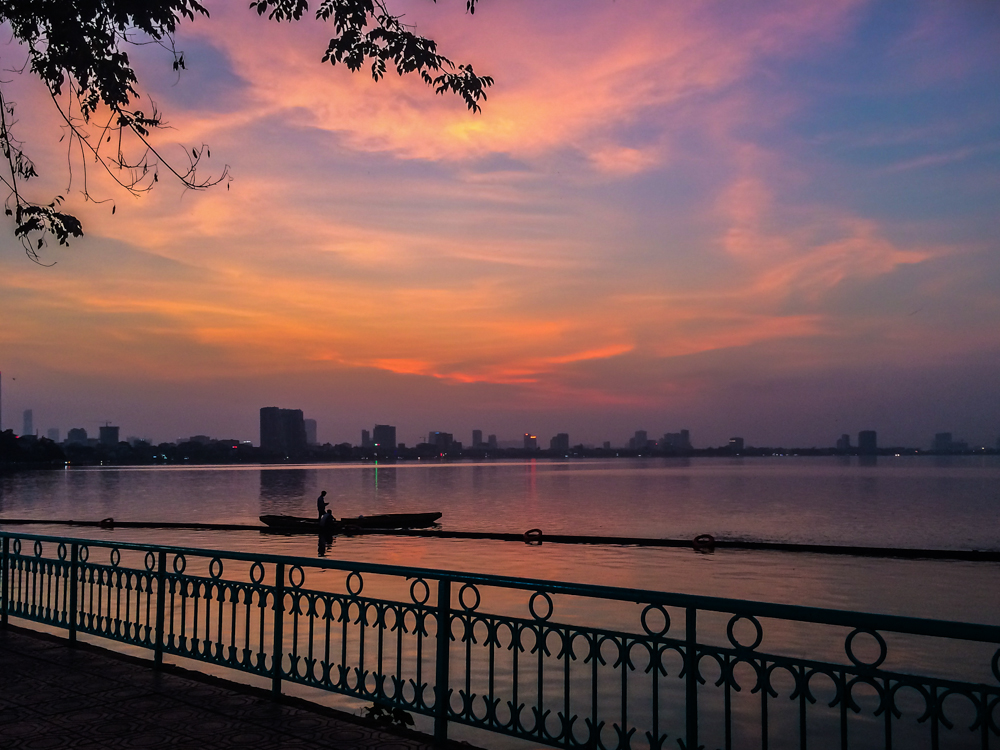 This one is not another hidden gem yet spending your time watching sunset at West Lake will definitely worth your time. The late-afternoon light is best for gilded 180-degree views of the lake and city. With a rented bicycle (at the price of 100,000 VND at Hanoi Bicycle Collective), you can pedal the lakeside paths, but be sure to watch out the motorbike riders regularly popping up in the opposite direction. It takes about 17 kilometres to cycle around the lake, stop by traditional pagodas and temples and watch the locals fishing and couples enjoying the sunset after school.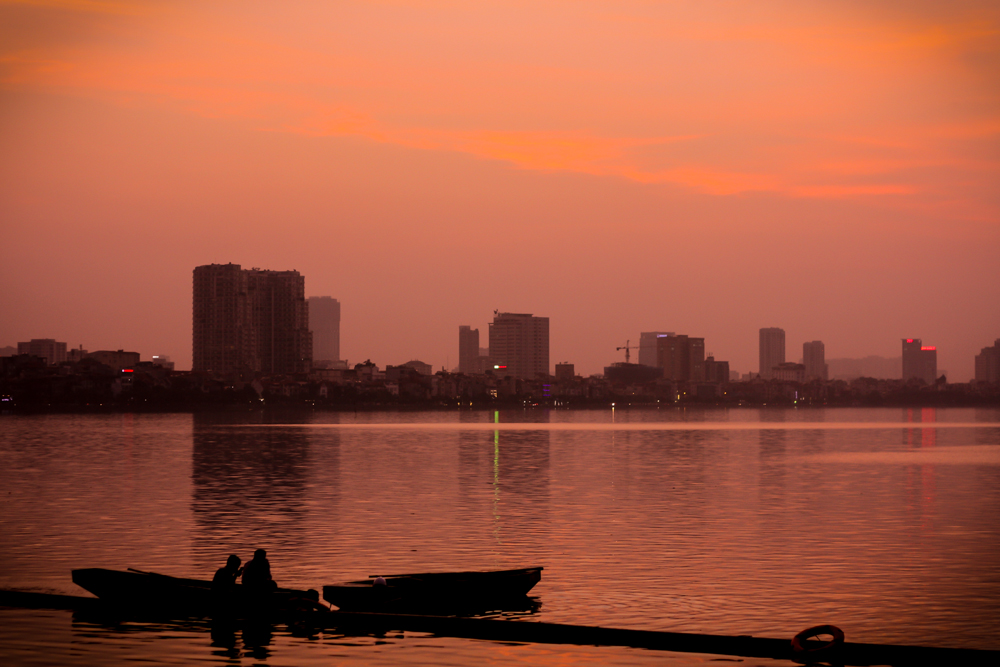 Take a cab to Oriberry Coffee at No.25 Xuan Dieu Street for high-quality coffee and cakes on the balcony upstairs where you can see the light receding across the city. This should be one of the best things to do in Hanoi.
7pm: A Dao Restaurant (No.22A Hai Ba Trung Street)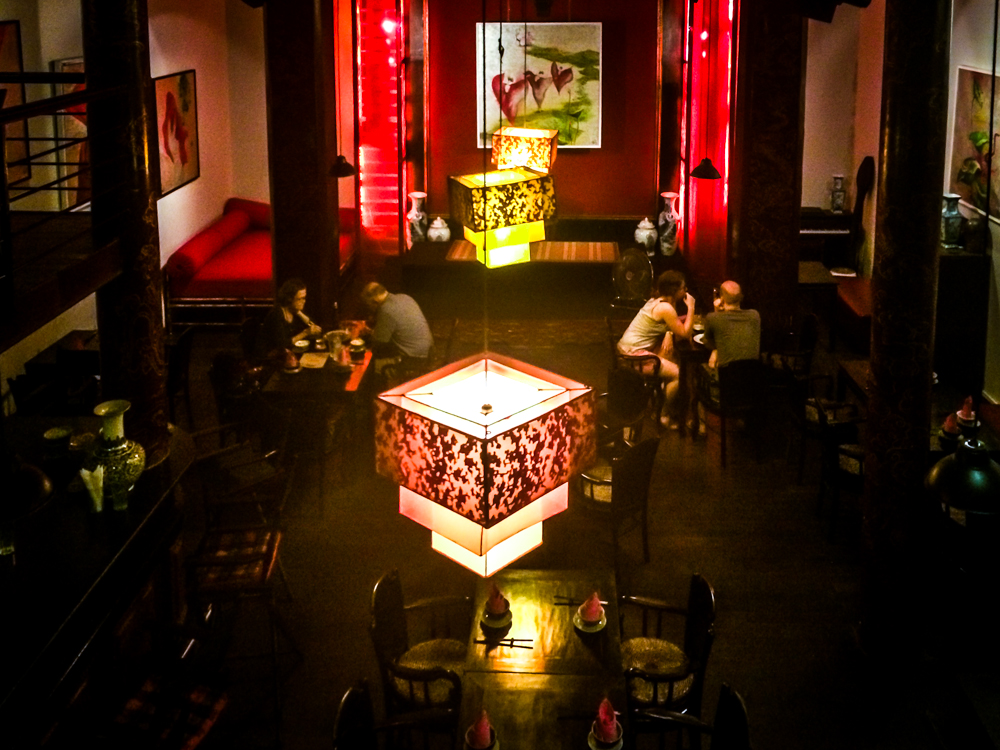 With its earsplitting female vocals and crashing percussion instruments, Vietnamese chamber music is not for everyone. But for a glimpse of one of the northern Vietnam's most famous and enduring art forms, without the commitment of hours-long performance at a theatre, drop in to A Dao Restaurant to watch for a bit in a more informal setting every Wednesday, Friday and Sunday along with a variety of choices for traditional Vietnamese meals.Named after the music type, the intimate restaurant is devoted to the local-focused options and serves Vietnamese food inspired by traditional recipes. That includes green mango with shrimp and pork salad (80,000VND) and a creative blend of grilled pork belly with "kimchi." (55,000VND).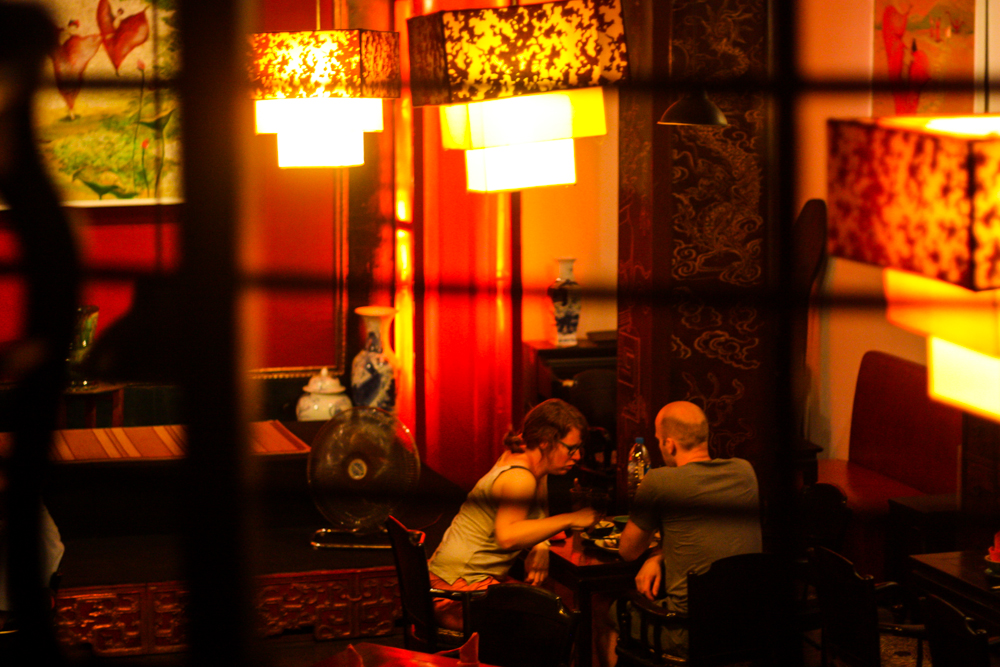 In a small alley, an artistic space comprises this restaurant, a classic-and-noir-film-dominated cinema, a hostel and a library; which makes A Dao literally a Hanoi hidden gems for any travelers.
9pm: Tadioto (No.24B Tong Dan Street)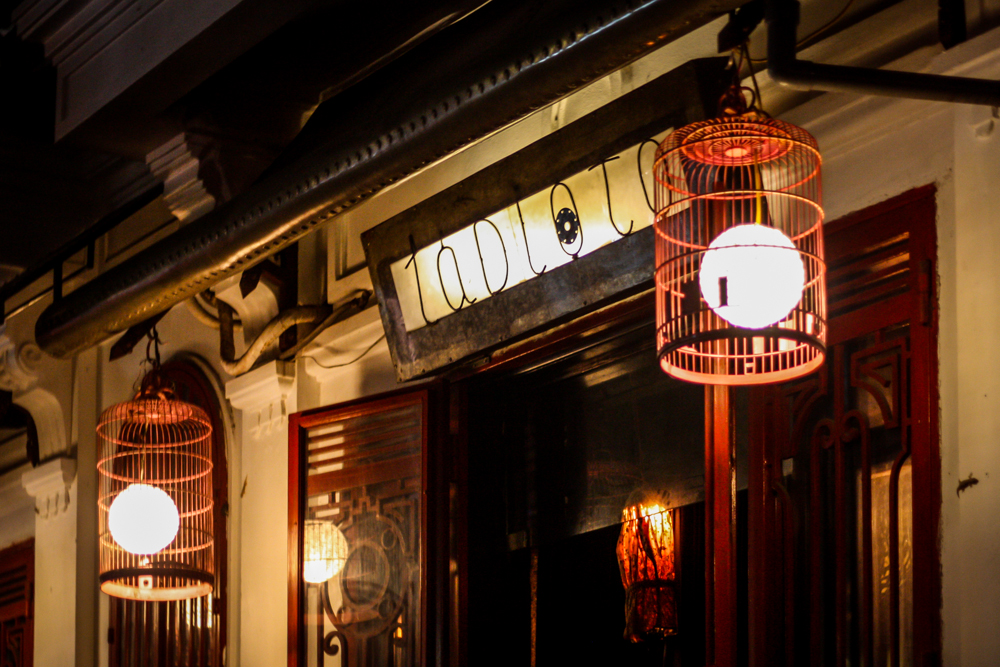 A welcoming atmosphere, and artfully mixed décor, at Tadioto provide the perfect last stop for a nightcap. The small bar, which is both trendy and nostalgic, features a gorgeous interior décor - a blend of brisk wall and wooden furnishings and a casual set of outdoor tables for those who like to enjoy the breeze at night.Nguyen Qui Duc (also the owner of Ozu Boutique), who usually expresses his taste and wine passion on his Facebook account, won't disappoint you with a drinking list, including nice cocktails and a moderate selection of reasonably priced wine.
For a glimpse at how one of the biggest Hanoi's fruits and vegetable wholesale markets looks like, a walk is guaranteed to elicit vibrant and colourful scenes.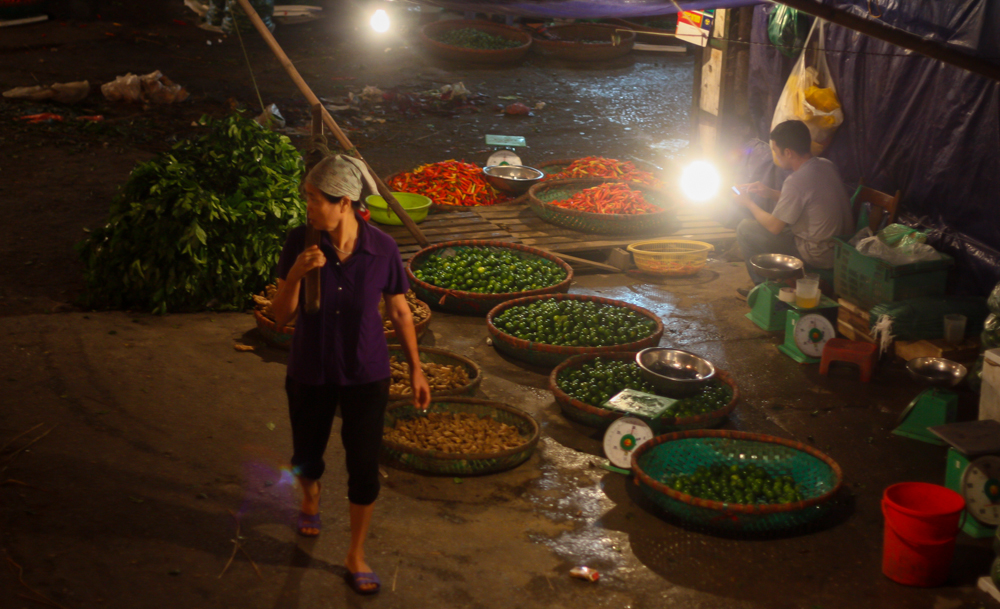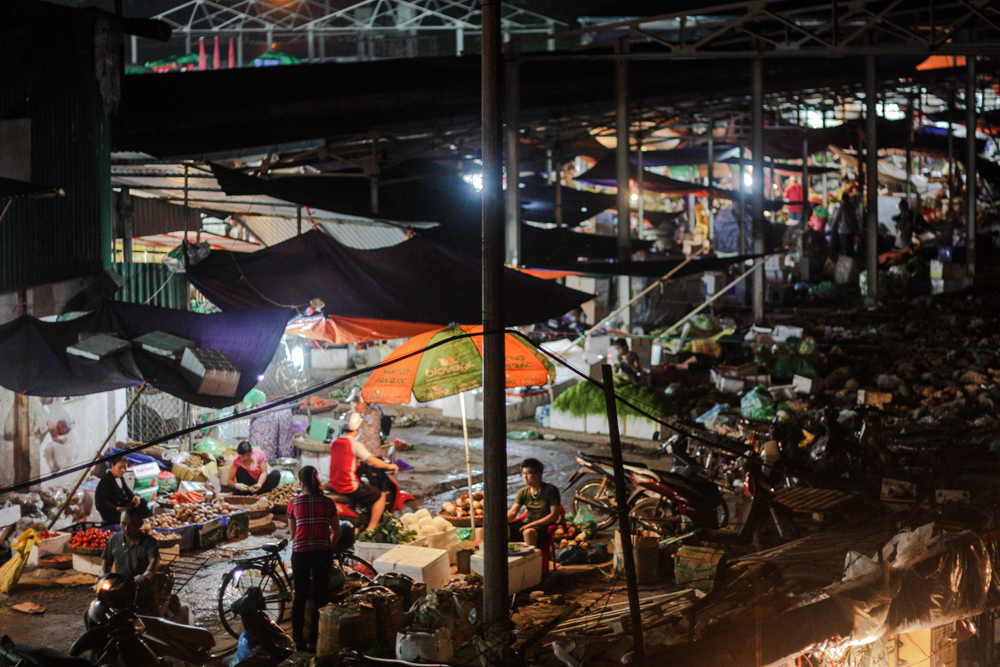 It reaches its peak time from 12am to 6am, with everyone running, moving and buying en masse before sunrise. Taking photos is usually frowned upon. So for more satisfying market experience, head to Long Bien Bridge where you can enjoy a panoramic view of the chaos and the local life which is hard to find if you only stick to your list of things-to-do in Old Quarter.If you are interested in discovering Hanoi hidden gems and want me to show you around, you can send a request through my profile here.