Halong Bay 2 Days tour: What to do if you only have 2 days
A UNESCO World Heritage Site, Halong Bay, is always the top destination in Vietnam for both the local people and foreign tourists. Covering an area of 1553 km2 with nearly 2000 limestone islands, this is one of the few places where you can experience many natural, cultural, historical and human values while exploring the bay and the neighboring areas. However, planning a trip independently to any strange place can be challenging, especially for foreign travelers. Hence, below is a detailed itinerary for Halong Bay 2 day tour we suggest for you to see this fascinating place in two magical days.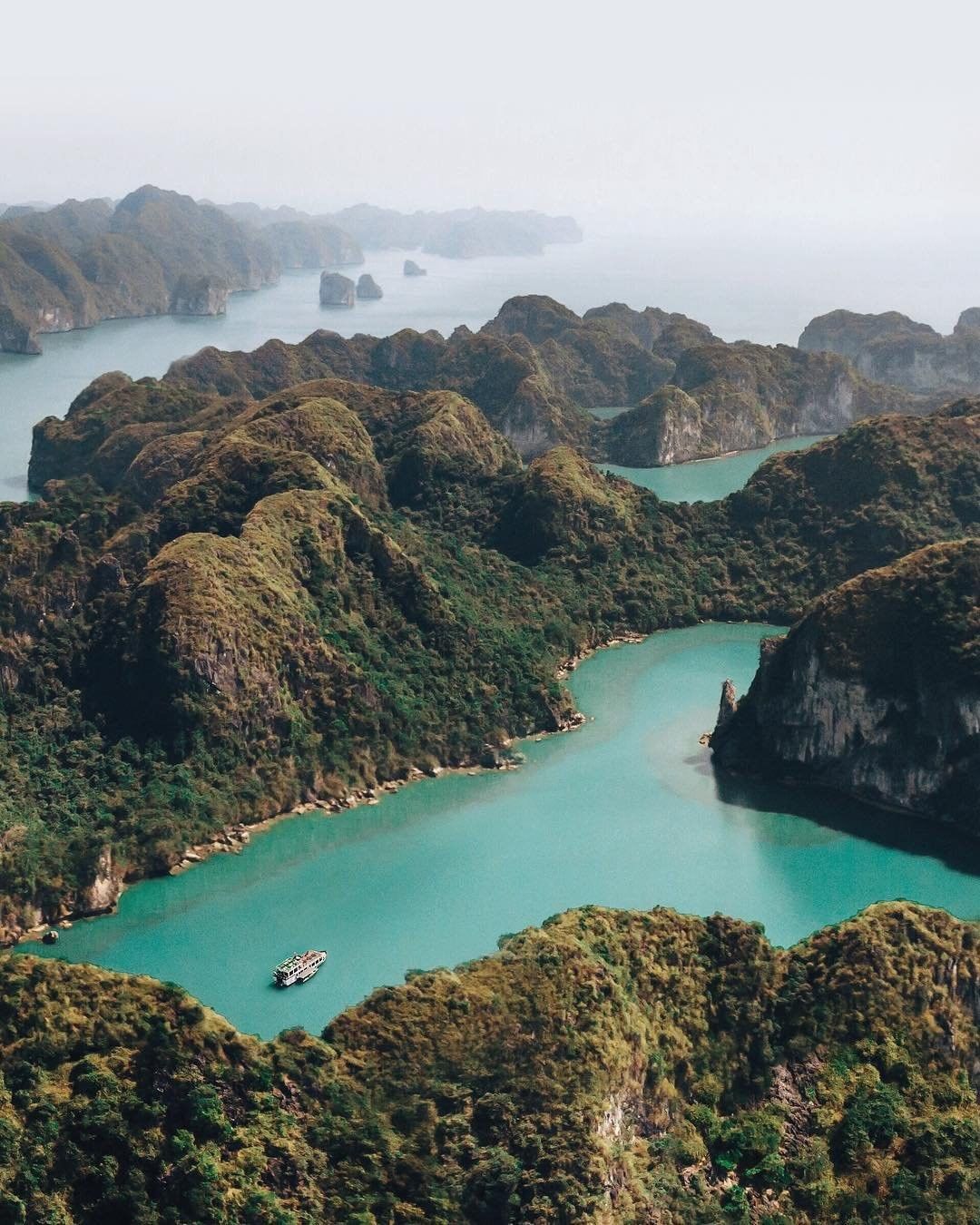 Day 1: Discover the heaven on earth of Halong
1. Exploring the spectacular natural landscapes
Departing from Hanoi, it will take you about 3 - 4 hours to arrive Halong. Upon arrival, the best way to enjoy this inspiring scenery is to join on a Halong bay cruise that take you to many impressive natural landscapes of limestone caves, iconic islets and grottoes, each of them with their own beauty and the stories associated with it. What is the best way to explore these attractions we are about to mention? Undoubtedly, a cruise and kayak adventure will be the most suitable! Explore three packages we offer you below!
Sung Sot Cave (Surprising Cave)
Situated in the central area of Ha Long Bay, on the Bo Hon island, Sung Sot Cave is considered one of the most beautiful caves in the bay. Covering a total area of over 10,000m², the cave is divided into two main sections, with numerous stone stalactites creating a beautiful natural sculpture. It is a typical karst cave with high scientific value. Back then, when Sung Sot Cave was discovered in 1901 by the French, they were surprised by the variability in the cave and called it "Grotte Des Surprises".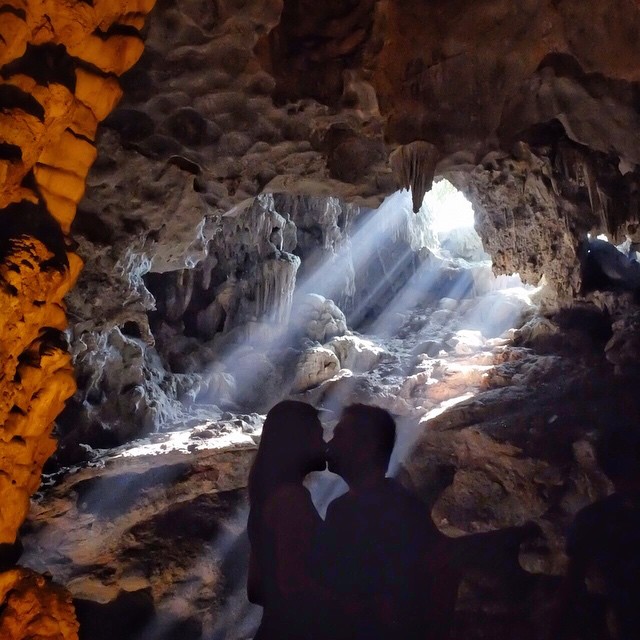 Thien Cung Grotto (Heaven Grotto)
Situated on the southwest side of the bay, Thien Cung grotto is also a top attraction in Halong. With the total area of 10,000m² with its complex interior structure, the grotto fascinates all of its visitors. Inside, you can find a lot of stalactites and stalagmites with strange shapes, hanging down like colorful curtains. Combined with light from the outside, the space in grotto is like a heaven on earth. Be sure to take as many photos as you can to remember it by.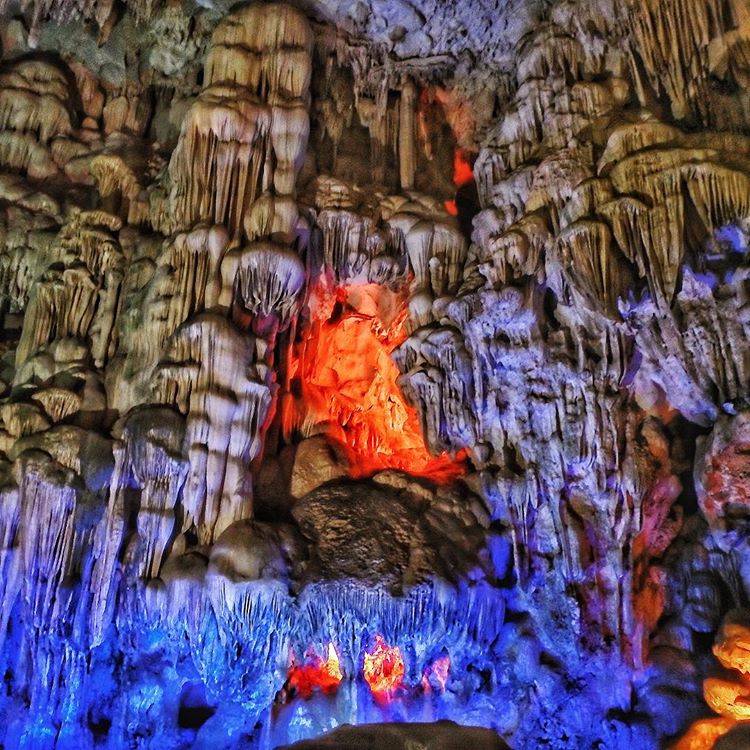 Trong Mai Islet (Fighting Cock Rocks)
Trong Mai islet, also known as "Ga Choi", is usually one of the first islets that you will see during your trip. Shaped like a pair of chickens rising from the blue sea, these rocks make up the most well-known islet in Halong Bay. The name "Trong - Mai" evokes the image of male and female with loyal love and cohesion. With its artistic value and meaning, Trong Mai has become a symbol of Ha Long Bay.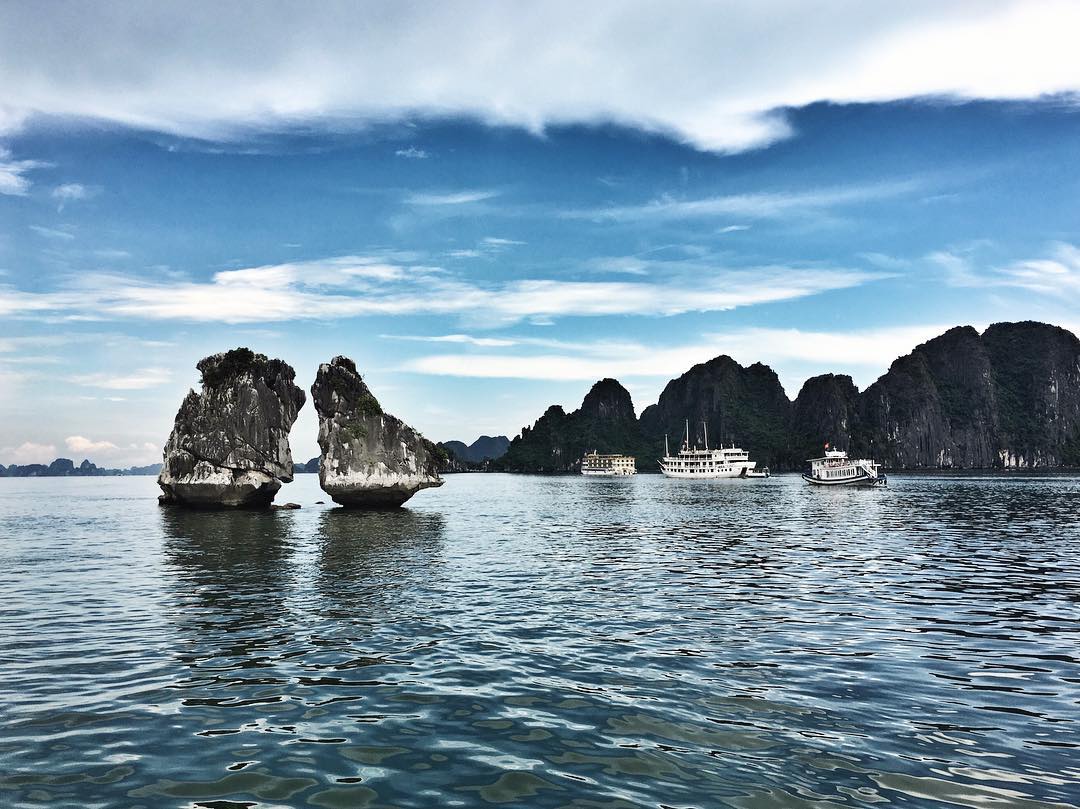 Dau Go Cave
Situated on Dau Go island in Ha Long Bay, Dau Go Cave is considered one of the most beautiful caves in Vietnam. The cave is approximately 5,000m2, divided into three main sections with a 17m wide entrance. At the end of the cave is a well of clear water surrounded by four ancient walls. Apart from the beautiful stalactites, Dau Go is also well-known for its great diversity of plants like moss, ferns and woody trees,… distinguishing it from some of the other caves.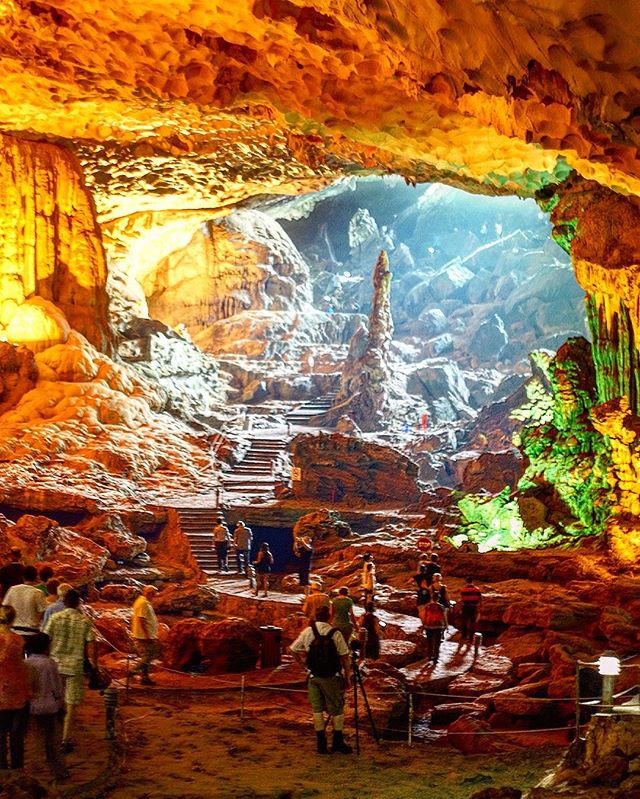 Tips: You can buy tickets at Bai Chay Tourist Port. Each cruise lasts about 4 - 8 hours, depending on the boat tour you choose. There are 5 main routes including many attractions as follows:
Route 1: Thien Cung cave, Dau Go cave, Cho Da island, Ba Hang fishing village, Dinh Huong island,  Trong Mai Islet
Cost: 100k VND/ personDuration: 4 hours
Route 2: Ti Top Island, Sung Sot cave, Me Cung grotto, Bo Nau cave, Luon cave, Trinh Nu cave.
Cost: 150k VND/ personDuration: 6 hours
Route 3: Cua Van culture center, Cua Van fishing village, Tien Ong cave, Ba Ham lake.
Cost: 300k VND/ personDuration: 8 hours
Route 4: Co cave, Thay cave, Cau La cave, Vong Vieng fishing village, Tung Ang - Cong Do ecotourism destination or Xep islet.
Cost: 300k VND/ personDuration: 8 hours
Route 5: Cho Da islet, Ba Hang fishing village, Dinh Huong island, Trong Mai islet, Hoa Cuong fishing village.
Cost: 300k VND/ personDuration: 8 hours
2. Kayaking through the Bay
If you are looking for something more challenging after visiting the caves, kayaking is a good option. Halong Bay has been voted by National Geographic Adventures as one of the top 25 Kayak Tours in the world. Clear and blue water, large space and calm tides, Halong Bay is the perfect location for this experience. The feeling of rowing boats through the majestic caves that heavy ships can't navigate is definitely great. In Halong, you can rent kayaks with a rental fee of 100k – 200k VND/ hour depending on the  type of boat, and remember that a life jacket is a must for safety. Don't miss this!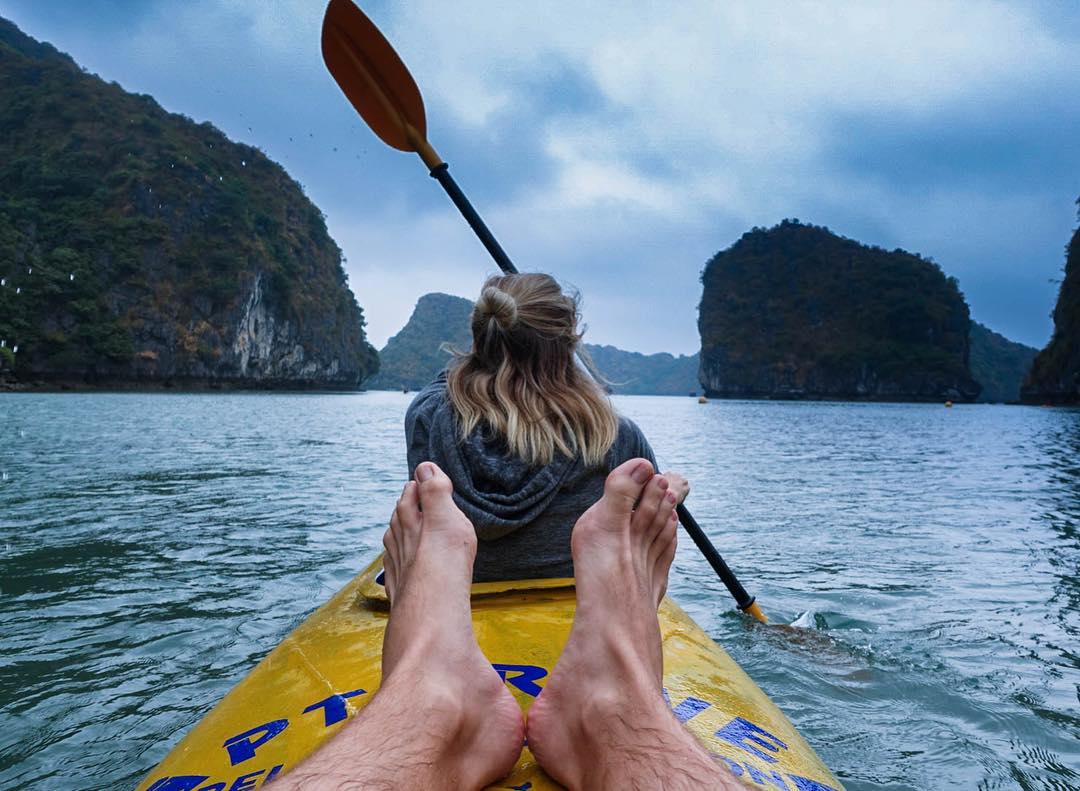 3. Wandering through Halong night market
After such a long tiring day, allowing yourself to relax by wandering through Halong night market is a good idea. Situated in the center of city, the market is open from 6pm until late at night with more than 100 stalls. This place is quite full of goods from the ordinary to the high-class ones. Here, it's easy to find most souvenirs, handicrafts, backpacks, handbags, etc. You can buy a key ring made of shellfish for friends or buy colorful shirts in Ha Long – Tuan Chau. Besides shopping, enjoying the fresh seafood dishes like grilled clams, fried squid,… around this area is also a must try. Don't forget to ask the price and make a bargain before ordering!
Day 2: Embrace the marvelous view of Halong bay
1. Climbing Bai Tho Mountain (The Poem Mountain)
Bai Tho is a beautiful limestone mountain located in the city center so travelers of Halong Bay can add this place to the schedule. This is another place to explore Halong from a different perspective. The mountain is only about 200m high so the road isn't long but quite steep, luckily, there are still stone steps for you. Within about 30 mins of climbing, you will be rewarded with a marvelous view over Halong bay while standing on the top. Remember to bring water and wear sneakers to ensure safety.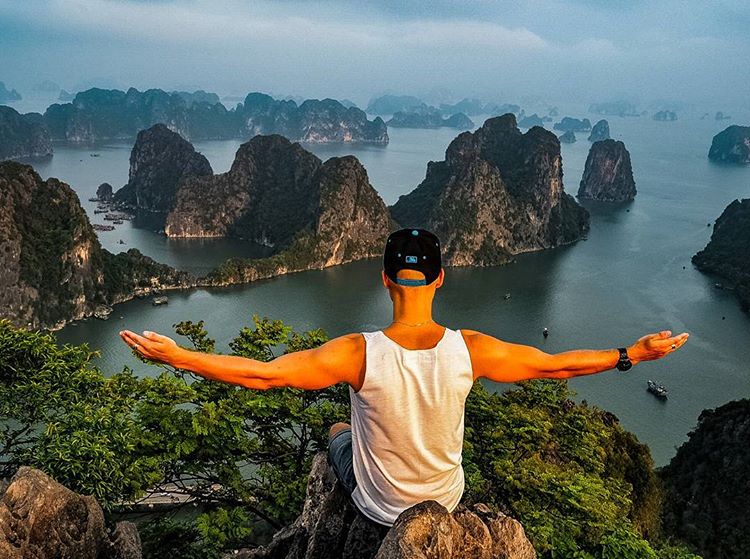 2. Visiting Tuan Chau Island
After climbing, you can move to Tuan Chau island for swimming and sunbathing. Located in the southwest of Halong, the island covers an area of 400ha. Thanks to the convenient location, it is easy to get to Tuan Chau by bus or motorbike through a 2km long road connecting it to the mainland. Tuan Chau is famous for its 6km long sandy beach, which will make you comfortable in the midst of the blue sea waves. In addition, tourists might also experience a variety of exciting activities like beach volleyball, canoes parachuting, sea fishing, or other lavish services and entertainment such as dolphin show, seal show, circus, and martial art show.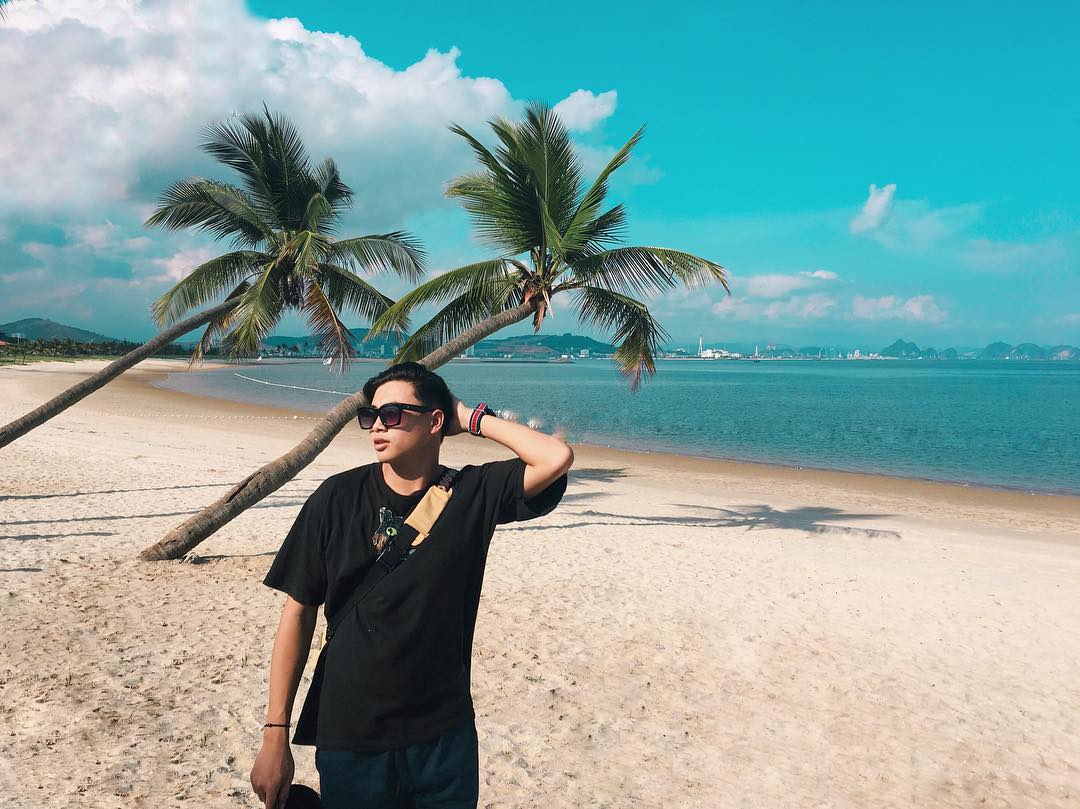 You can enjoy the journey here till around 4 - 4.30pm.This is the perfect time to end your trip and head back to Hanoi.
How about choosing an overnight cruise?
Now you can find many travel agencies providing overnight cruises in Halong bay with different itinerary options, including other activities like visiting floating villages,exploring caves, kayaking, cooking and morning yoga classes,… This means you don't need to worry about travel plans, activities, accommodation in 2 days. The price for a 2 day-1 night cruise is a bit expensive, varying from $100- $300 depending on the type of boat.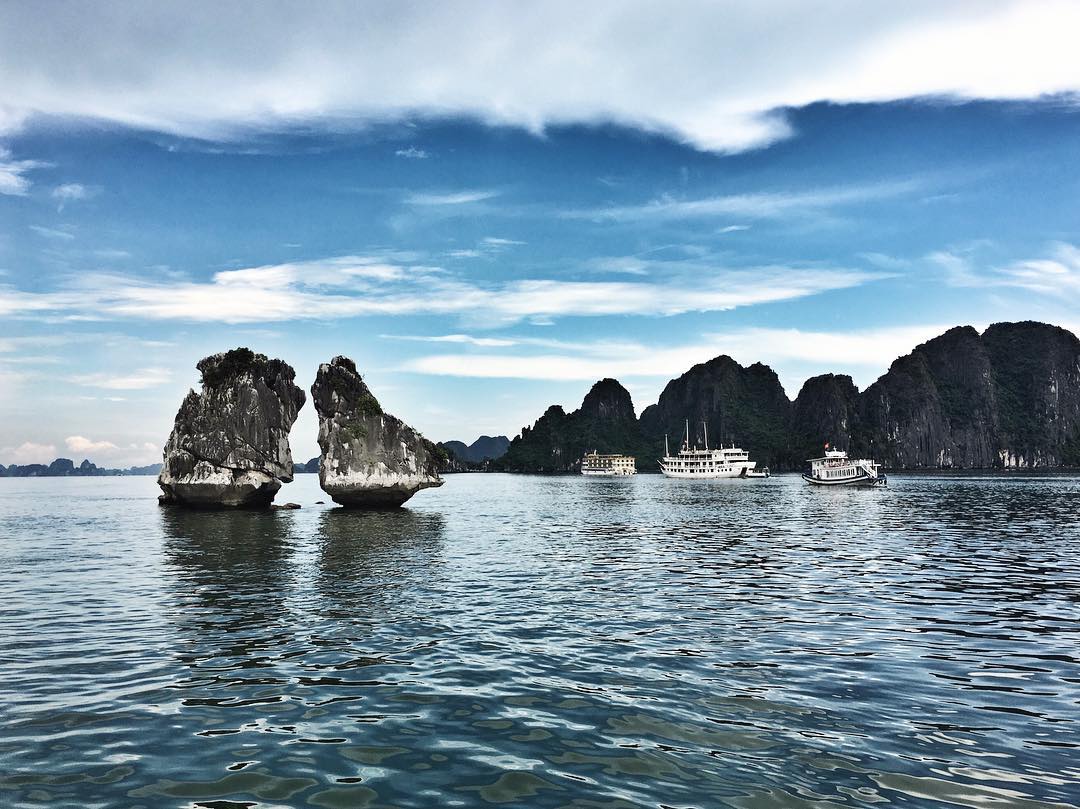 Overnight cruises allow some more time to relax and truly enjoy the scenery out in the water. Moreover, nothing is more exciting than sleeping on a cruise in the middle of Halong bay and enjoying the majestic nature through the window. In the morning, watching the sunrise while sitting on the deck is mesmerizing for many people.