Ha Long Bay top 5 cruises
If you are looking for a relaxing trip to immerse yourself in marvelous sightseeing, Ha Long Bay is one of the best options. Even if you take just a day or overnight cruise in Ha Long Bay, there aren't enough words to accurately represent the beauty you'll find here, one of the most fabulous natural wonders of Mother Earth. Ha Long Bay is an attractive tourist destination with a wide range of different exploration options that can seem a bit overwhelming at first. In order to be able to enjoy your cruise with peace of mind, here's everything you need to know about Ha Long Bay cruises.
1.Why should you choose Ha Long Bay cruises?
The truth is Ha Long Bay is very crowded with the influx of tourists and booking a cruise to venture into remote and quiet areas is necessary. There's plenty of sumptuous food options on the variety of tours that are offered by Inspitrip, and when you do travel with us your safety and comfort are our number one priority. For your added convenience, you can use the Alfie app to get anything on board with the touch of a finger.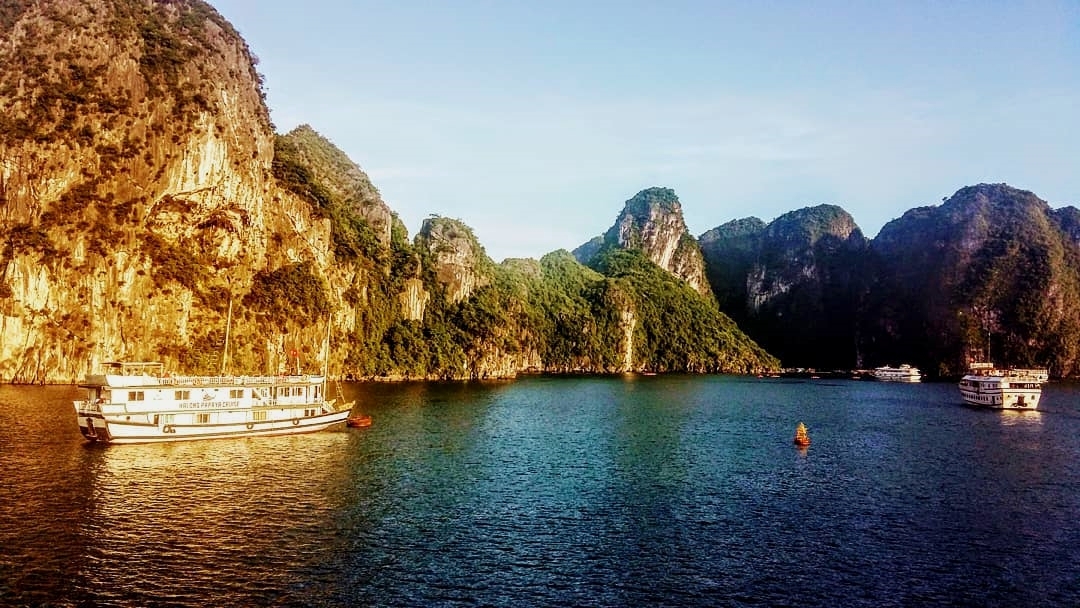 2.Why is Ha Long Bay the attractive tourist destination?
Located in the Gulf of Tonkin, just about 3 hours from Hanoi, Ha Long Bay is one of the most spectacular visiting spots for travelers in Vietnam. Considered a UNESCO Heritage Site, Ha Long Bay is indeed an archeological, geological, cultural and historical wonder with more than 1,600 karsts and islets rising from the surface of water. Besides that, with the vast number of the marvelous caves and grottos, Ha Long Bay widely chosen to represent the Vietnam's natural beauty, and therefore a must-see for travelers. Here are five Ha Long Bay cruises that have our stamp of approval.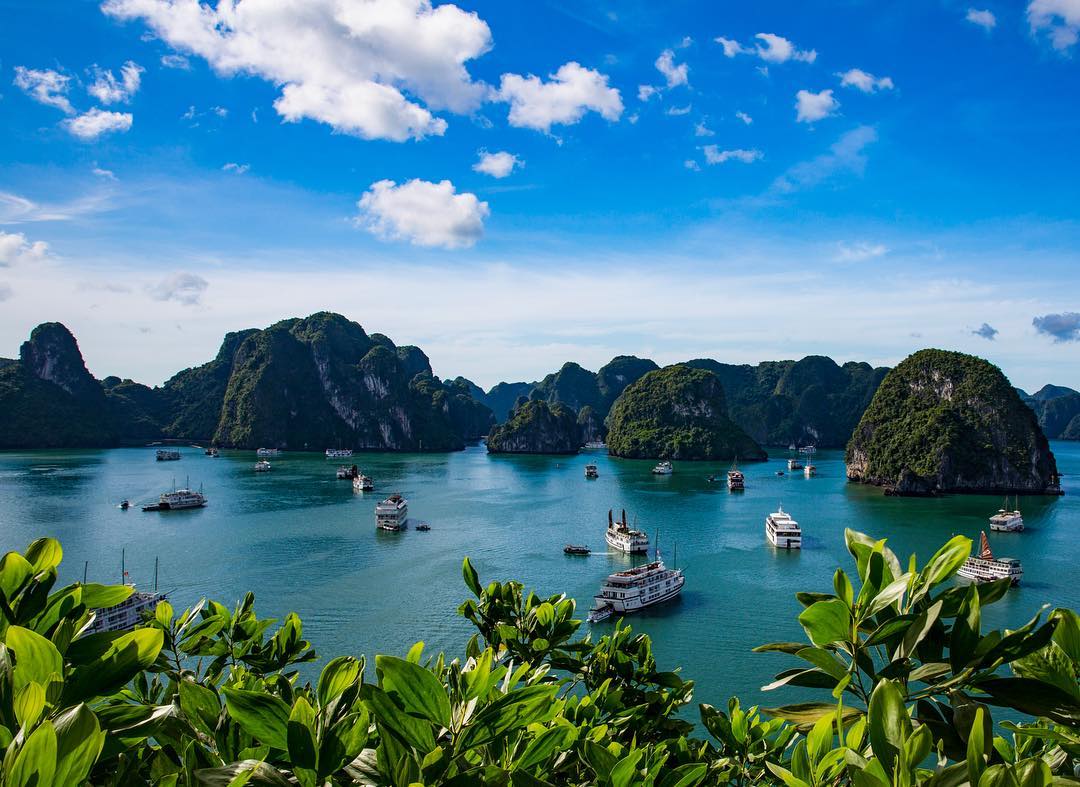 The Bhaya Classic cruise
The Bhaya Classic Cruise is one of the best Ha Long Bay Cruises that allow you live with the most convenient and luxurious amenities while you explore Ha Long Bay. With a wide range of activities on Bhaya board combined with the enthusiastic and informative Inspitrip guides, you'll definitely receive a top-end experience here. There's freedom in your daily itinerary: you can join the Vietnamese cooking class in the early morning, and explore the famous spots like Tien Ong Cave and Cua Van village, or end your day with a delicious dinner while sipping on cocktails and looking up to the starry night of Ha Long Bay. It's all up to you!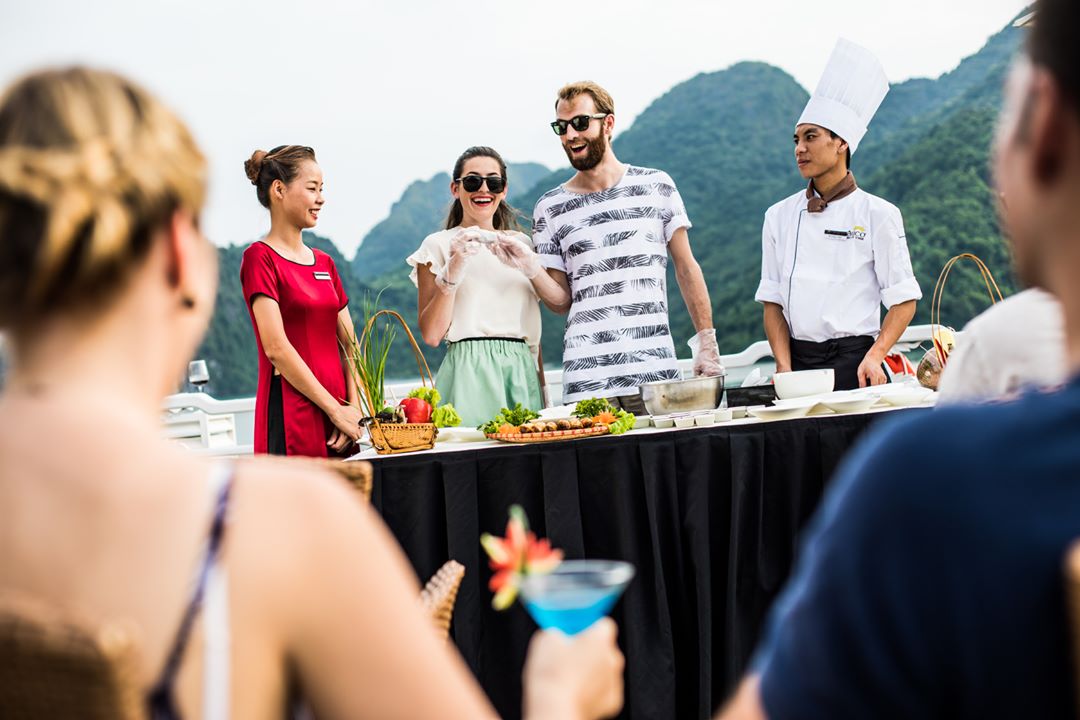 The Au Co cruise
The Au Co cruise is one of the Bhaya Classic Cruise fleets focusing on providing a luxurious experience. The Au Co cruise is a 5-star cruise with spacious rooms and joyful activities, bringing visitors first-class services, comfort and satisfaction. Don't be afraid to live a little; remember to enjoy yourself! As always, if you're looking for more information about these cruises and on-board services, all that and more is available on the Alfie app.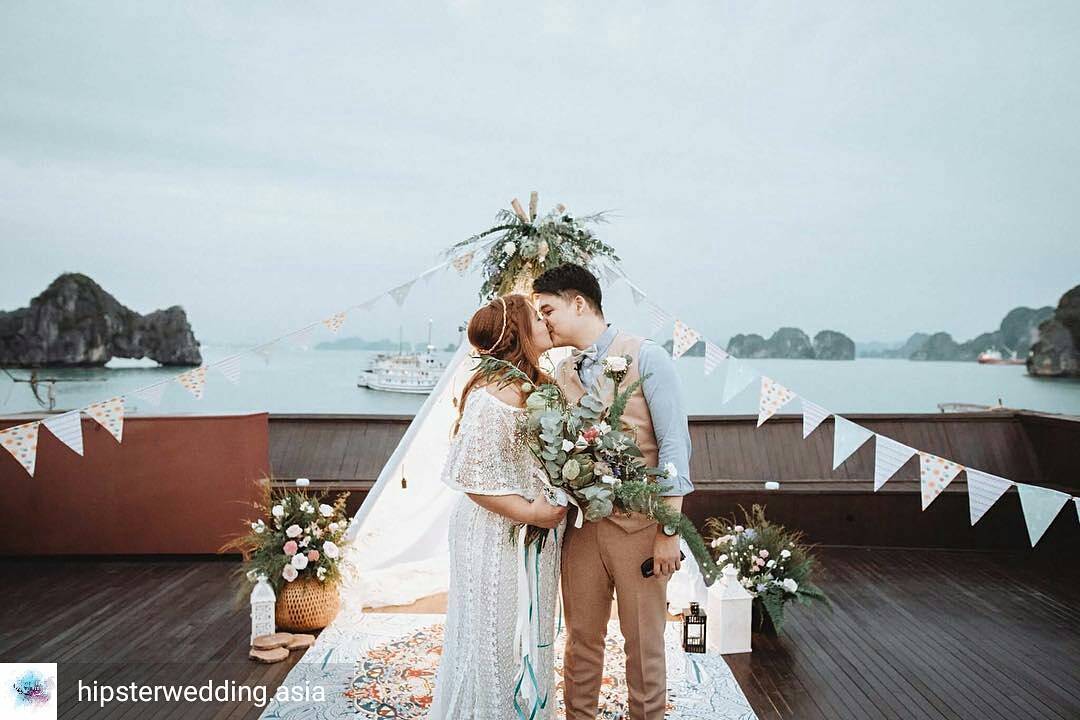 The Mon Cheri cruise
When stepping on a 5-star Mon Cheri Cruise, you'll step into an atmosphere mixing feelings of adventure and luxury. Like its name, "Mon Cheri", the crew lives by this mantra: "Darling! We bring you the best services with the warmest hospitality". The Mon Cheri Cruise carries you to the scenic "hidden corners" of the "unforgotten paradise" Ha Long Bay. You can choose a 3D2N or 2D1N package to enjoy the amazing scenery at Ha Long Bay and see for yourself the emerald water and the stunning views of karsts and caves.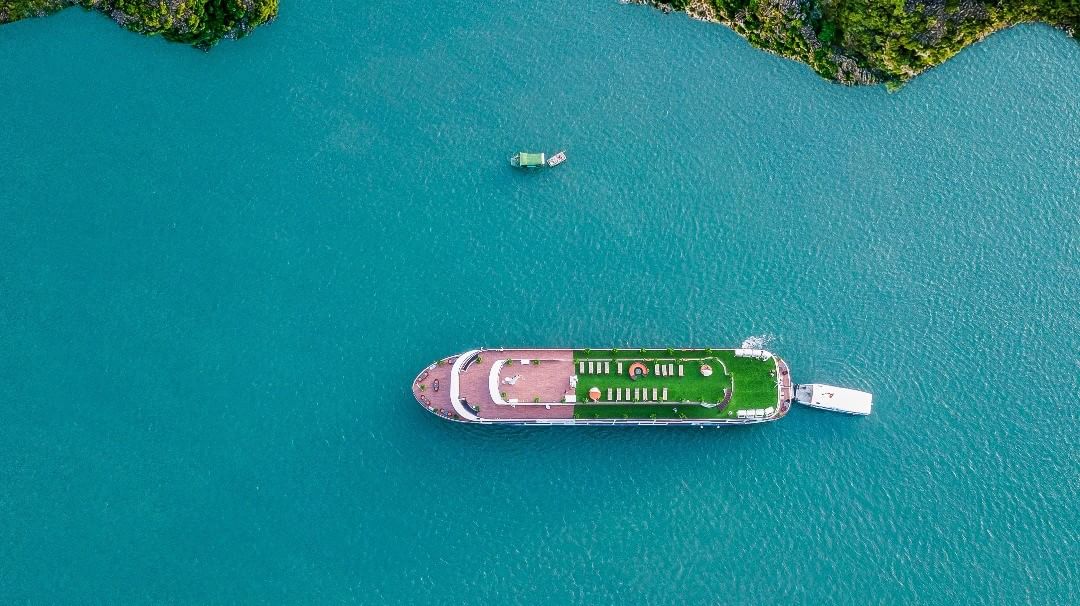 Orchid Cruise
Given a 9.6/10 score on the Ha Long Bay cruise website, the Orchid Cruise is one of the best choices for tourists. The Orchid Cruise is famous for hosting unique activities like swimming in Lan Ha Bay and a quick transfer from Hanoi to Orchid Cruise, at just about 2 hours. Other musical, cultural and entertainment activities are also highlights of this cruise. There's many opportunities to find the right kind of fun for you, and for those who are just married, the Orchid Cruise also offers "the honeymoon package" with special honeymoon decoration, cocktails, honeymoon spa services, etc.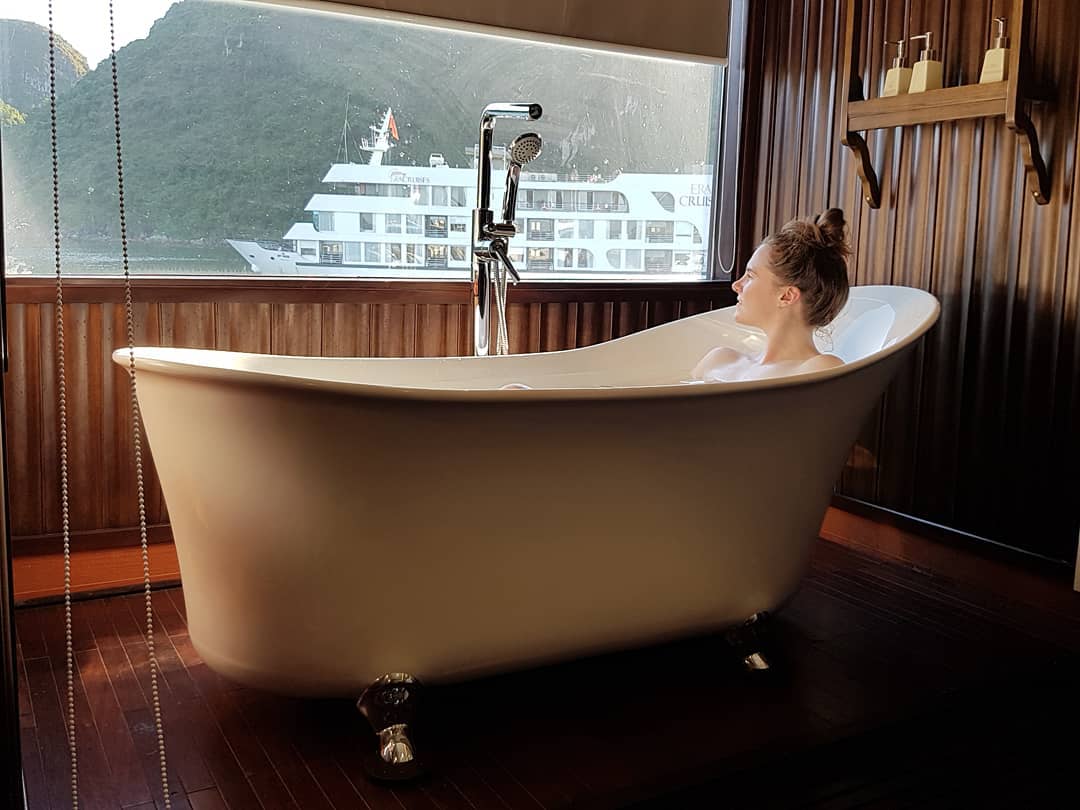 Aphrodite Cruise
Receiving inspiration from Greek legends, the Aphrodite Cruise brings you luxury services with the personal touch. There are four kinds of cabins available, including luxury window sea view, luxury balcony, family suites window sea view and terrace suites, where you can experience the romance of Ha Long Bay amidst comfort and relaxation. The rooms are well-equipped with 100% cotton sheets, AC, 32-inch television, reading lamp, bathrobe, luggage rack, safety equipment….You'll feel like a King or Queen when enjoying services like spa, Jacuzzi and sauna while eating some of the most delicious food there is to offer among all Ha Long Bay cruises.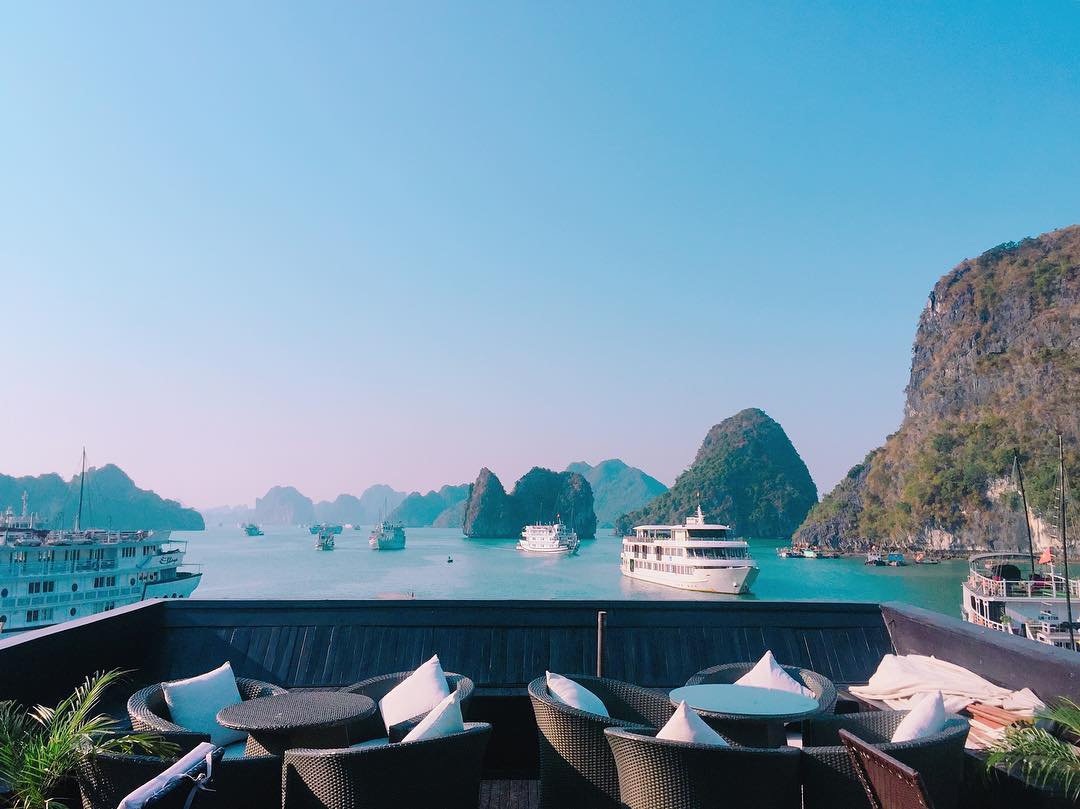 3. Pocket tips to have the amazing trip when taking Ha Long Bay cruises from Inspitrip insiders
First thing you should consider when visiting Ha Long Bay is the weather. Here are four seasons in Ha Long Bay, each with its own factors on the weather
February to April -Spring has sprung
This time is warm and comfortable. It'll likely be the most popular among tourists, and it is not without good reason.
May to August – Summer, time of fun and exploration
It is hot and rainy in Vietnam, a tropical country. However, for those who want to try swimming and kayaking in Ha Long Bay, this is a great time to enjoy these activities and cool down!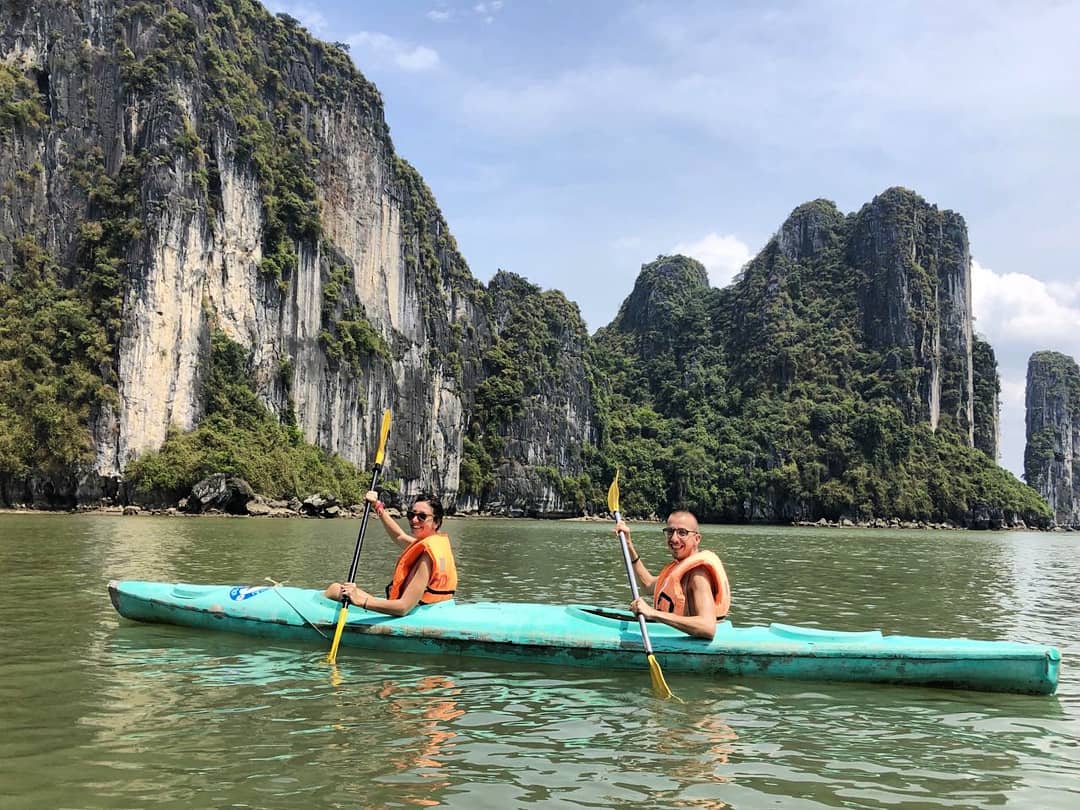 September to November – beautiful autumn, but should be considered
There are the possibilities of cancellations during this time in Ha Long Bay because of the rough water. If you want a budget trip and to visit the uncrowded Ha Long Bay, you can come at this time.
December to January – A cold winter
The weather can range from 15C to 20C. The weather is very cold in the North of Vietnam and foggy at some days. Sitting on board is fine, but swimming or other watery activities are not advised.Second thing is the price. The typical price for a day trip is $60 per person for a day cruise and $110-$120 per person for a night cruise. The price usually includes kayaking and transportation via minibus from Hanoi's Old Quarter.Last but not least, here are some best spots you should not miss when taking cruises: Cat Ba island, Thien Cung Cave, Tien Ong Cave, Cua Ong village.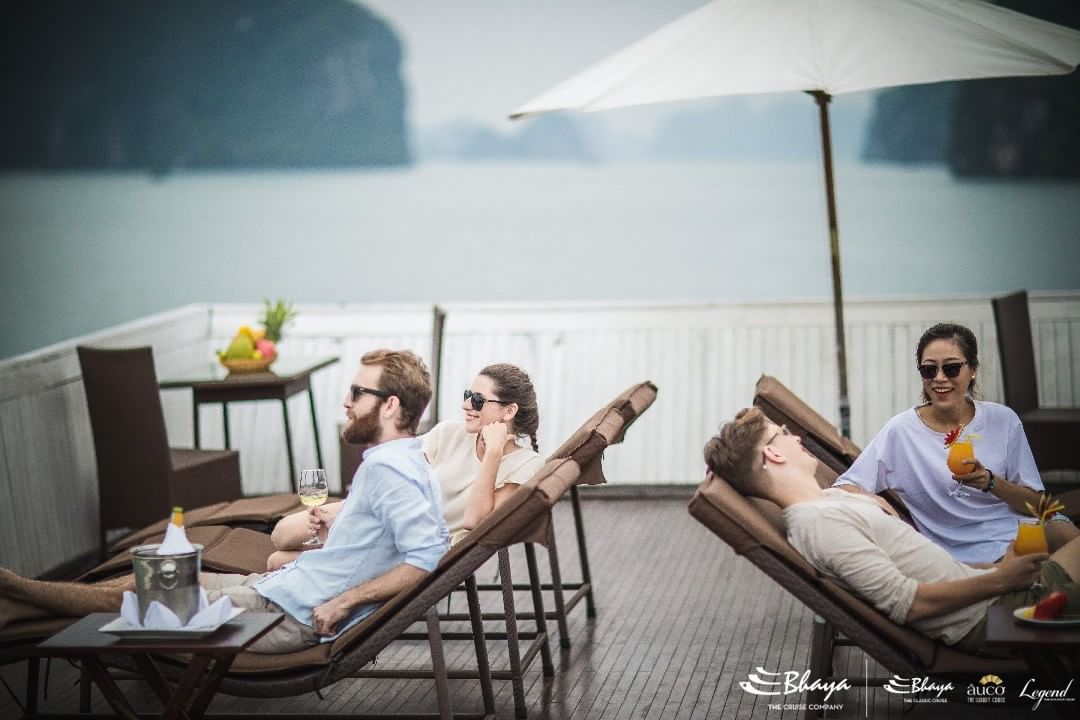 While organized tours may not be fitting for real backpackers, there's no denying the comfort and immersion you get to experience on a 2D1N or 3D2N tour on board with Ha Long Bay cruises. There's a lot to explore and see out there in Ha Long Bay, a comfortable place to rest is a luxury that many would love to have. You've escaped the hustle and bustle of Hanoi for a reason, the last thing you want to worry about is the quality of a cruise you'd be spending 12-60 hours on! There is nothing more rewarding than lying down on the sundeck, looking out the breath-taking landscapes of the limestones and inhaling the fresh, ocean air.