Get Your Mind Blown with The Top 12 Most Fascinating Tunnels Around The World
Tunnels have long been one of the greatest achievements of human civilization because it involves so much hard work and creativity. Meanwhile, natural tunnels show the sheer beauty and spectacle of nature. Need proof? Just take a look at these 12 fascinating tunnels, natural and man-made, from all around the world.
1. Laerdal Tunnel, Norway: The world's longest road tunnel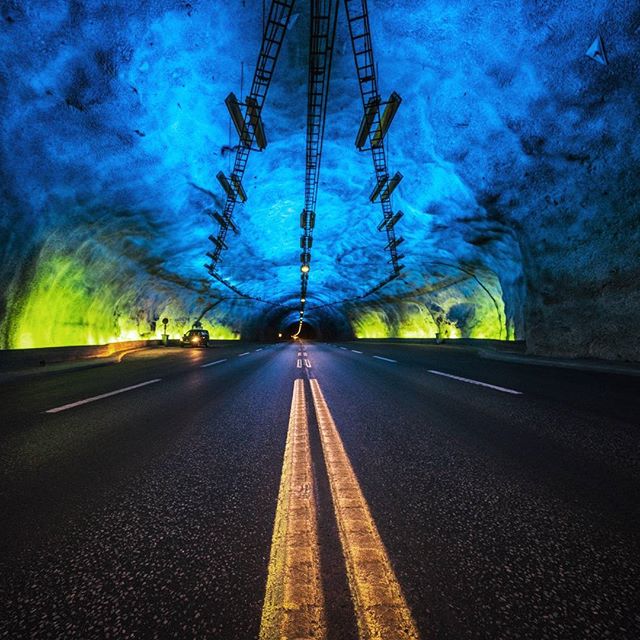 The 24.5 kilometer long Laerdal Tunnel connects the 2 largest cities in Norway: Oslo and Bergen. This marvelous piece of civil engineering was built between 1995 - 2000. After finishing, it took the title of world's longest road tunnel, previously owned by the Swiss Gotthard Road Tunnel.
This tunnel is an important part of the extension of a ferry-free road link while avoiding the destruction of the natural landscape. All safety issues were carefully studied and designed, like a system of four different lightning colors to reduce tired eyes, emergency telephones, radio connections, ect. which connect to the monitoring center.
2. Buda Castle Tunnel, Hungary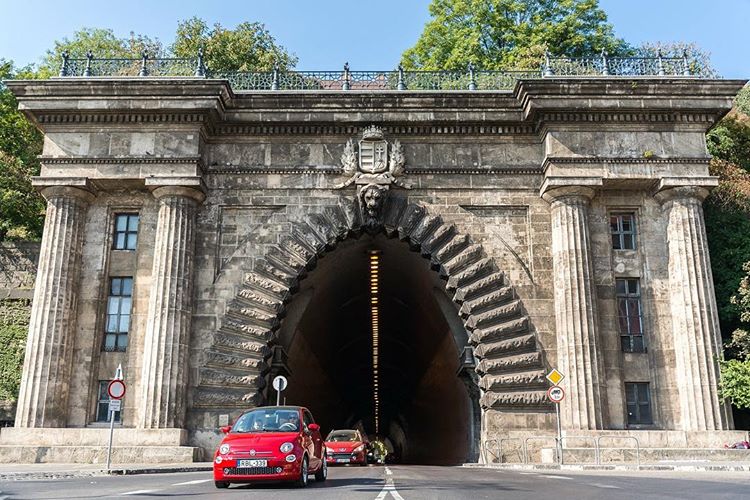 Located under the Buda Hill, the Buda Castle Tunnel is a symbolic infrastructure of  Budapest City. To help people from the Pest end proceed northwards without having to walk around the Castle Hill on the Buda side, the idea of building the tunnel came out in 1853 and finished in 1857 following Adam Clark's eclectic classicist designs. Being 350 meters in length, it enables cars to drive in two lanes and pedestrians to walk on a road that stretches under Buda Castle to the other side of the hill.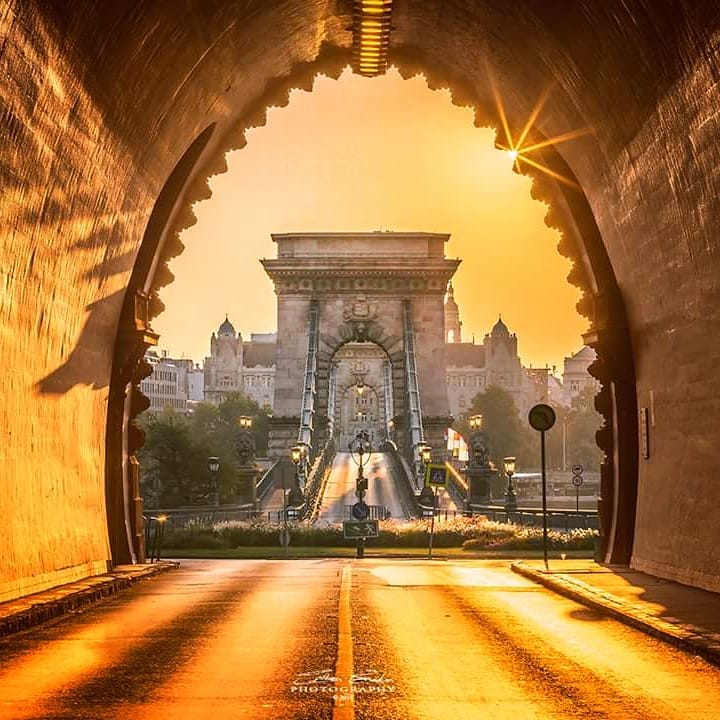 The story behind the design of the Buda Castle Tunnel is even more meaningful. According to Budapesti legend, because the tunnel's length is identical to the length of the Chain Bridge, the Buda Castle Tunnel is actually used to hide the Chain Bridge on rainy days and protect the bridge water damage. Both entrances of the tunnel fit the classicist style, but the Western entrance collapsed in the 2nd World War. The remaining Eastern side represents the power of Hungary.
3. Railway tunnel in Klevan, Ukraine: The tunnel of love
In a peaceful small village called Klevan (Ukraine), there is a tunnel that always attracts romantics and honeymooners. This is the so-called Fairytale Tunnel of Love.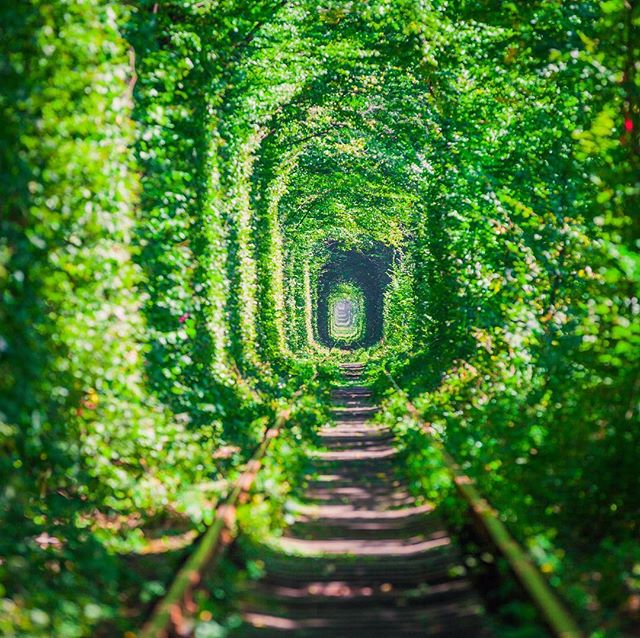 The Tunnel of Love is basically an abandoned railway track canopied by arches of lush foliage. Branches of trees intertwined to form colorful, neat walls and a ceiling for the Tunnel of Love. For couples, if two people are sincere in their love and cross the tunnel holding hands, their wishes will be fulfilled. For other people, it's a place for selfies and Instagram feed.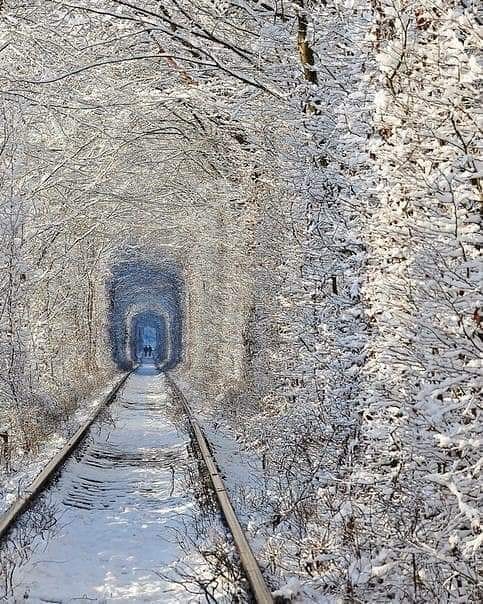 If your primary goal in Klevan is to see the Tunnel of Love in all its green glory, you'll need perfect timing! The best time to go through this extraordinarily beautiful Tunnel of Love is in the spring or summer, most specifically from the middle of May till the end of August. On the other hand, locals say that the Tunnel of Love is also very beautiful after a heavy snowfall in winter when things become white.
How to get to the Tunnel of Love? You can get there from Kiev or Lviv by public transport, but it's a little time consuming. If you choose a train or bus, you may have to stop at Rivne for one night since Rivne is the closest town to the Tunnel of Love and the road trip might take you roughly  9 hours. From Rivne, you can easily take a bus to the Tunnel of Love.
4. The Bund Sightseeing Tunnel,  Shanghai, China
Located under the iconic Oriental Pearl Tower, the Bund Sightseeing Tunnel doesn't offer any Shanghai sights but instead a psychedelic trip for tourists.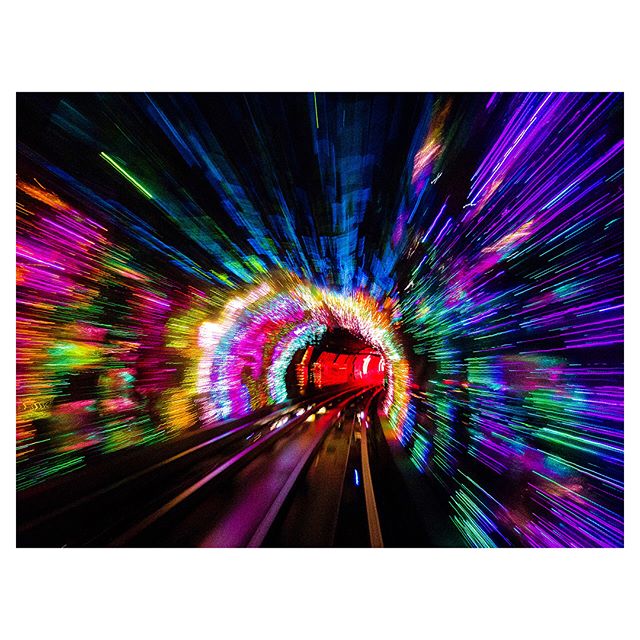 This tunnel goes under the Huangpu River, connecting the Bund and Lujiazui Area of Pudong district. The Bund Sightseeing Tunnel has become one of the major tourist attractions here because of its special multimedia effects. Some visual themes of the Bund Sightseeing Tunnel are Time, Vortex, Shuttle, Magmatic ejection, and Deepsea. All sceneries are accompanied by different sound effects that change every time the scenery changes. So instead of hopping in an inexpensive metro car, you can hop into a small, futuristic rail car, which is completely transparent and allows a full 360-degree view.
Travel information:
Entrances: 300 Zhongshan East First Road (Puxi); 2789 Binjiang Road (Pudong)
Opening hours: 8am–10:30 pm May 1 – October 31; 8am–10pm November 1 – April 30.
Admission: 50 yuan/person one-way and 70 yuan/person for a round trip.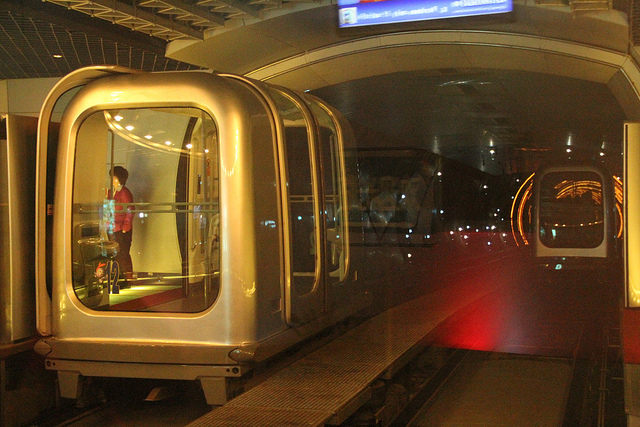 5. Ice Cave Tunnel, Iceland
If you want to see the Ice Age in real life, you should definitely visit a man-made ice cave in Glacier Langjokull. Enjoy the journey of your life while riding a monster truck into Iceland's second largest glacier, 1200 m above sea level. As you travel to the top of the ice cap, the local guide will teach you the basics of glacier knowledge as you explore the glacier environment.
Obviously, the best time to visit an ice cave is in winter (from November to March), when the ice caves are stable and safe, and stunningly beautiful ice formations show up. There are a variety of ice cave tours, ranging from half-day to multiple days.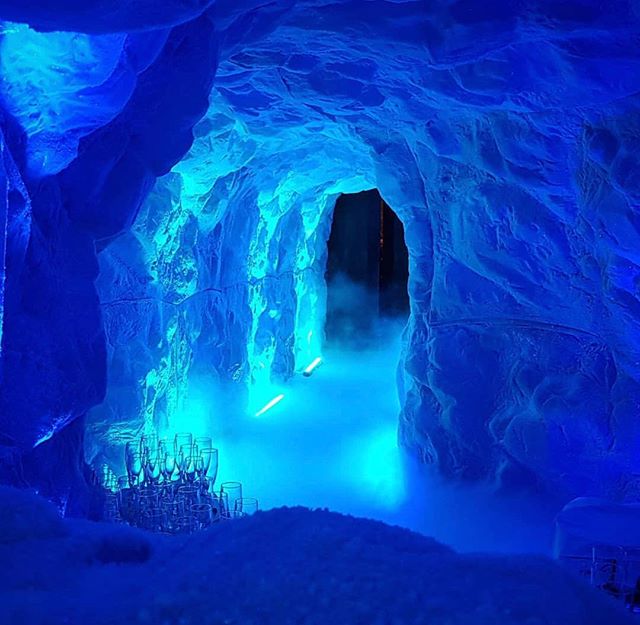 6. The Third Infiltration Tunnel at DMZ, South Korea
Who would have thought that a tunnel built for invasion could attract tourists? At the world's most protected border, hundreds of feet below the earth's surface of the Korean-sided Demilitarized Zone (DMZ), there is a tunnel called the Tunnel of Aggression or the Third Infiltration Tunnel. Measuring 1 mile in length, nearly 2 meters in height, and 2.1 meters in width, this area was built to accommodate about 30,000 soldiers at a time.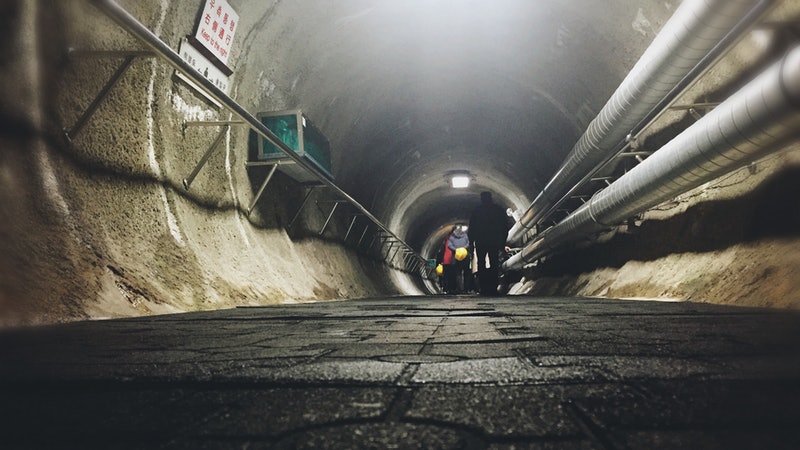 Keep in mind that the DMZ is loaded with land mines, missiles, and other destructive tools, so make sure that you check out this important information before you go. Otherwise, consider traveling with an experienced guide who is knowledgeable and cares about your safety. Here you can find the best DMZ and JSA tours from Seoul.
7. Gotthard Base Tunnel, Switzerland: the world's longest railway tunnel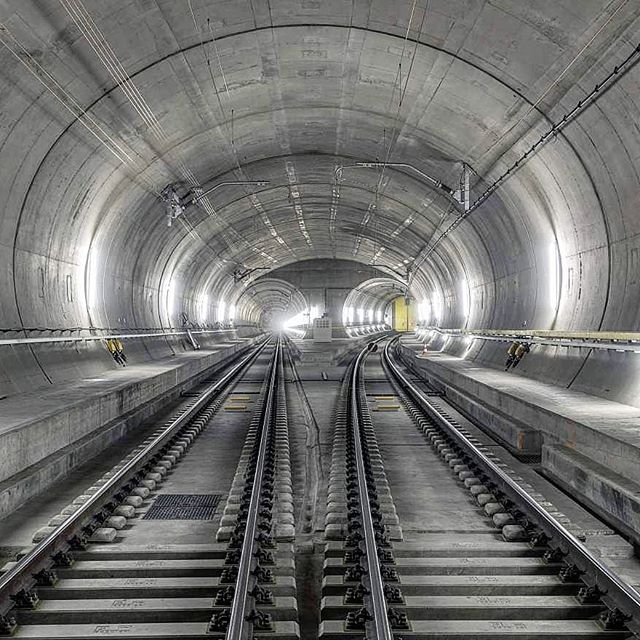 The 57 km (35 mile) twin - bore Gotthard base tunnel provides a high-speed rail link under the Swiss Alps, and helps people travel between northern and southern Europe easier, faster and more comfortably. Let's take a look at some of its amazing facts:
Construction time: 17 years
Cost: $12,500 million US dollars, roughly equivalent to Nicaragua's annual GDP
People employed: 2,600
Length of drilling machine: 400 m, equivalent to 4 football fields.
Amount of concrete used: 4,000,000 cubic meters ~ 84 times the Empire State building in New York, USA
Copper cable: 3,200 km - more than half the distance between London and New York
Besides, when you go on this train, you'll have a chance to witness breathtaking panoramic views across the Alps.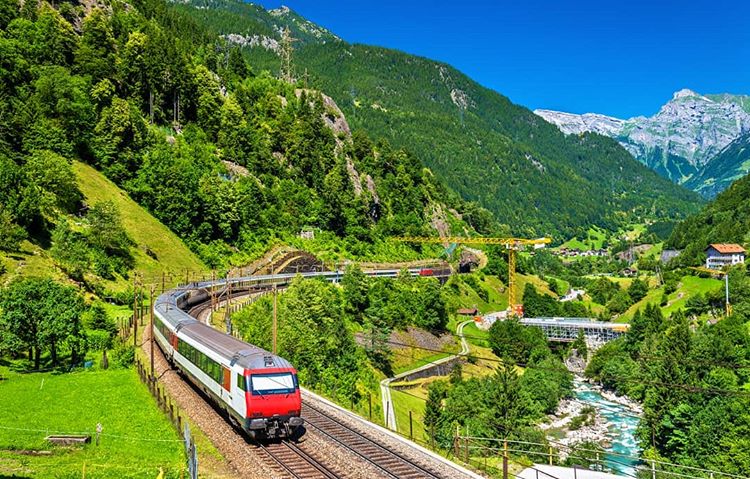 8. Fushimi Inari - Taisha Shrine, Japan: A tunnel of shrine gates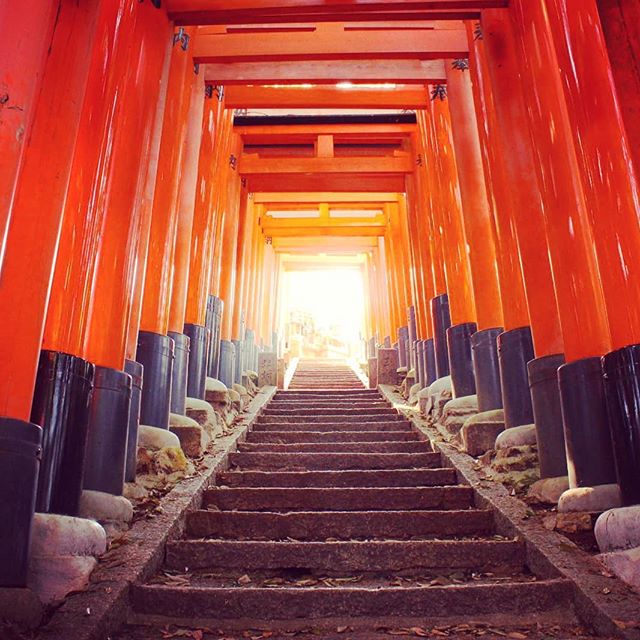 Serving as one of the most recognisable images in Japan, ten thousands of torii gates (shrine gates) line the walkways of Fushimi Inari Taisha. Fushimi Inari Shrine is the most important Shinto shrine in southern Kyoto that is dedicated to the Shinto god of rice.
As the role of agriculture diminished, deities were enrolled to ensure prosperity in business. To express gratitude to the deity of the shrine, locals and visitors, especially whoever works in agronomics, traditionally donate a torii gate whenever their wish comes true or when making a prayer for prosperity. Over several centuries, the shrine has accumulated countless torii gates, forming a fascinating tunnel covered by 2 dense, parallel rows of gates.

Fushimi Inari Shrine is located just outside JR Inari Station, the second station from Kyoto Station along the JR Nara Line. The shrine can also be reached in a short walk from Fushimi Inari Station along the Keihan Main Line.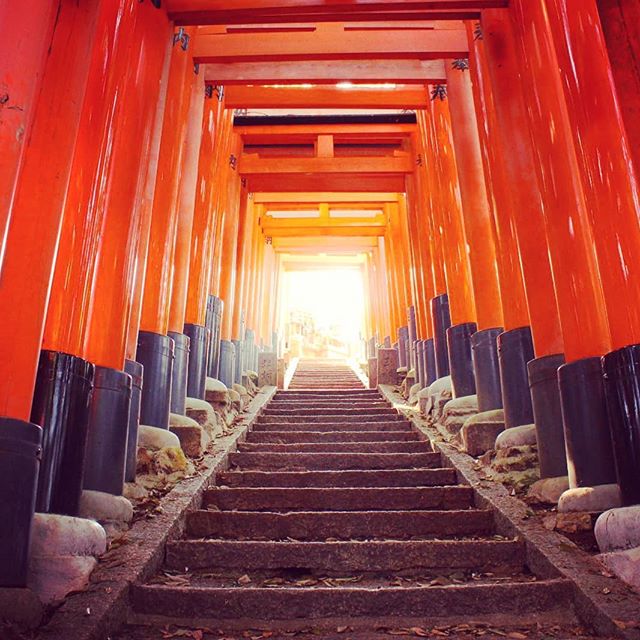 9. The Guoliang Tunnel, China
Continuing the list is one of the most dangerous roads in the world - Guoliang Tunnel of China. Despite being a key destination and the most scenic route of China, very few people know that the Guoliang Tunnel was carved by just 13 villagers over 40 years ago. After 5 years of toil and graft, they used a total of 12 tons of drill rods and 4,000 hammers to finish this 1,200-metre-long tunnel, wide enough to drive along. During the progress, villagers walked along the steep, narrow path to a nearby village to make money by selling herbs and goats.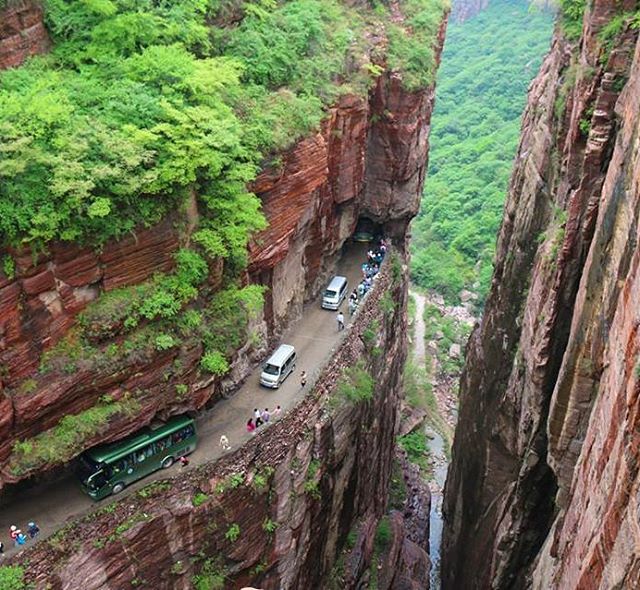 Nowadays, Guoliang Tunnel has become a real tourist destination known throughout China and international challenge-lovers. Views from the mountain tunnel are incredibly spectacular and worth the driving risks. Locals say, even one mistake means big trouble in little China. It is recommended that you book a tour to Guoliang village, with an experienced driver. They're going to stop at various highlight spots along the way and give you a chance to stay with local people in Guoliang village. Otherwise, you can catch the train from Zhengzhou to Xinxiang and then coach to Guoliang.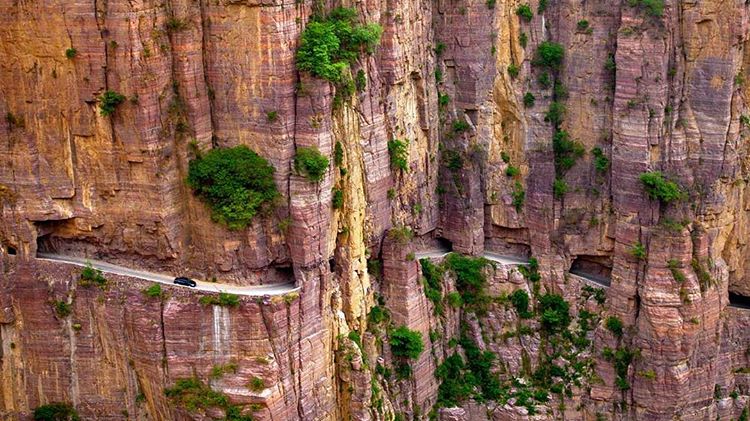 10. El Zanjón, Argentina: a portal to a subterranean labyrinth.
How would you feel if one day you discovered a mysterious underground world right inside your house? Well, there was such a lucky man named Jorge Eckstein who bought and renovated a derelict old-fashionable house in San Telmo, Buenos Aires, Argentina 25 years ago. That decision turned out to be a huge help in recovering the past of Buenos Aires.
What was actually fascinating to Eckstein were the tunnels. With the help of some archeologists, they soon found out that the tunnels channeled water from streams that once flooded the house, to River Plate. According to some tourists, the tunnels themselves are a magical labyrinth dotted with benches and a few high-top tables and chairs, while the wall is lined with exposed brick.
Nowadays, you must be on a guided tour to see this amazing architecture complex and give yourself a fascinating glimpse into the city's history.
11. Beihai Tunnel, Taiwan
"A hero is someone who has given his or her life to something bigger than oneself". This is definitely true for workers and soldiers who lost their lives in the building progress of Beihai Tunnel, Taiwan. The construction of this 700 m tunnel took 3 years to carve into the sheer rock face, with only simple hand tools and dynamite.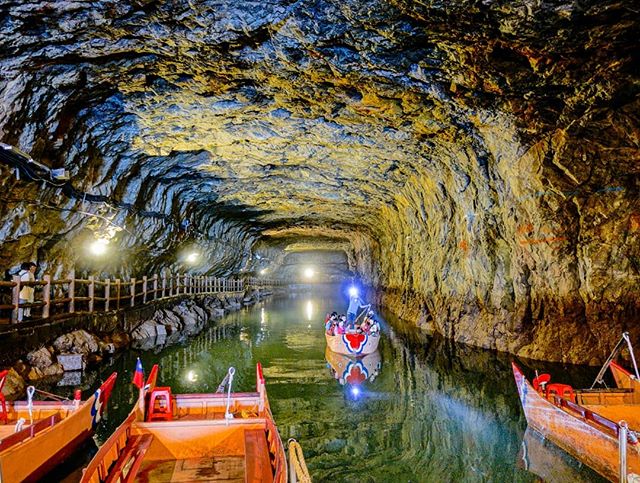 Nangan's Beihai Tunnel is now a 5-star tourist site with many boat tours. You can choose to walk along the path, which takes around 30 minutes. However, the boat - or the kayak - is more preferable because you can sit back, enjoy the cool atmosphere inside the tunnel, and take some stunning photos.
If you visit from April to September, you may have a chance to ride on a night boat tour to witness glowing algae known as 'Blue Tears'. When the boatman stirs the water with the oars, you'll see the faint blue glow.
12. Cu Chi Tunnel, Vietnam
The Cu Chi tunnels are listed as one of the coolest war-remnants of the world by the New York Times. This is a must-see destination in Ho Chi Minh City, Vietnam. Located 70 km away from the city center and stretching all the way to the Cambodian border, thousands of visitors come here to learn about the lives of Viet Cong forces during the war with American soldiers.
In the tunnel system, each of the different locations has specially closed gates and secret vents to the surface. Cu Chi Tunnels were not only used for combat and conflict, but they also housed the factory workers who provided weapons and war equipment. It is not just a pathway, but an entire city under the ground.
If you're staying in Ho Chi Minh City center, you can catch bus no.13 from Ben Thanh bus station and change to bus no. 79 at Cu Chi bus station. However, the buses may take you a long time, around 3 - 4 hours just for a 70 km ride, and the buses are not always in good condition.
For those who like riding motorbikes and taking adventures, you can rent a motorbike. Otherwise, a taxi or Grab-car (similar to Uber) is also not a bad idea on hot summer days.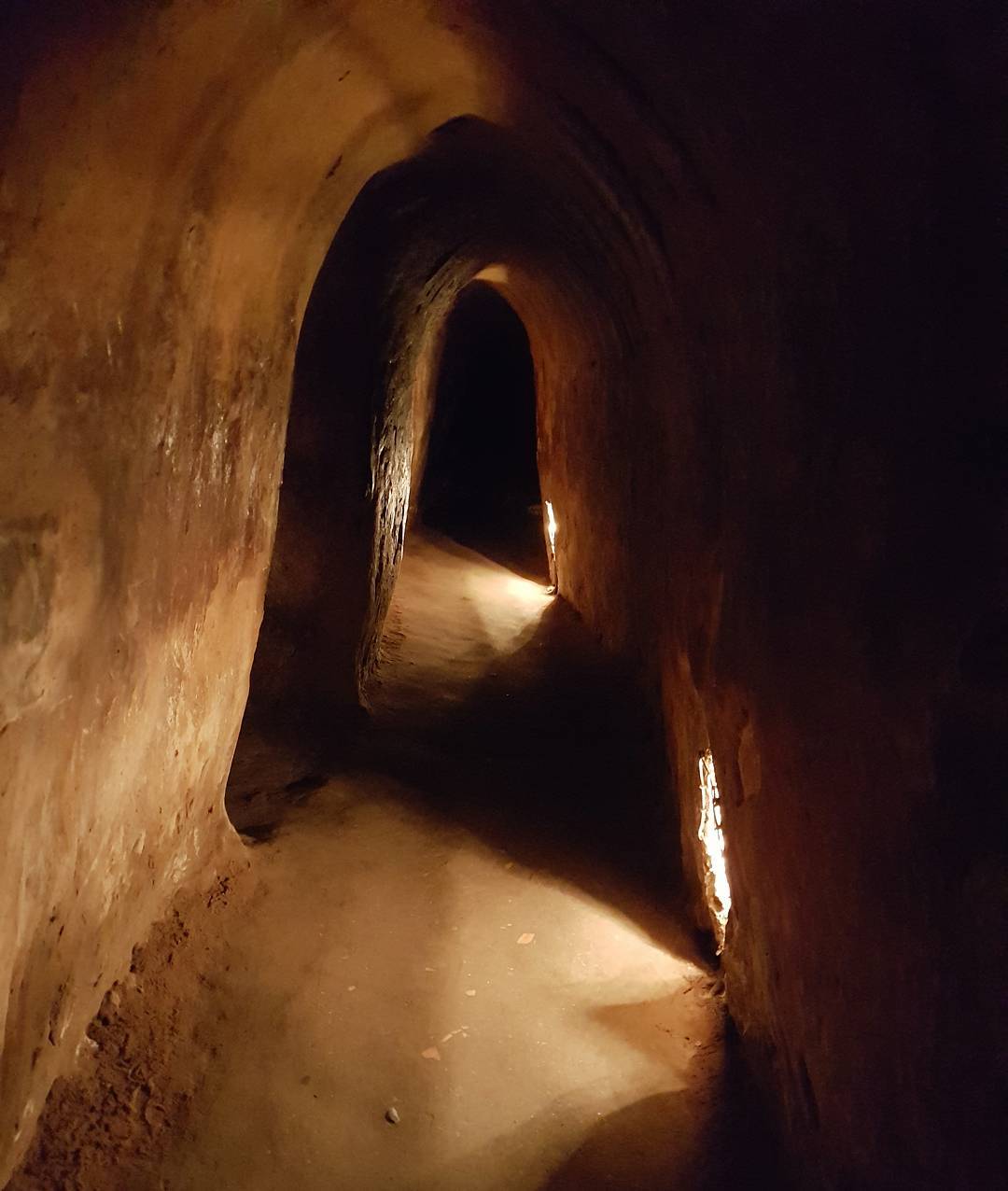 Traveling ain't just about sightseeing, right? Traveling is also about embracing the heritage of human civilization and Mother Nature. Put these 12 fascinating destinations on your list and get going!