Discovering Ho Chi Minh city with a local is a genius idea when traveling alone
Southeast Asia is one of the easiest and most affordable places to travel in the world. As a French student currently residing in Singapore, I know I must utilize and explore the amazing destinations here as much as I can before returning home. The more research I did, the more I was intrigued by the idea of venturing to Ho Chi Minh, a thriving city in Vietnam. One day, I decided this would be my next destination. I booked a flight, reserved a hotel, and packed my belongings to venture to Ho Chi Minh city solo. In order to participate in the infamous traffic scene, I booked a motorbike tour, and this is one of the best decisions I have ever made.
It all came from an unexpected decision
I only had two days to explore Ho Chi Minh city, and I wanted to make the most of it. I had my doubts on how much I was going to be able to see and do and was worried I would get stuck doing touristy things with the little time I had. I wanted to get a feel for what local life was like here and really immerse myself into the culture before venturing home, and one of the ways in which I wanted to do this was by exploring via motorbike. I had heard so much about the busy, motorbike-ridden streets ... I simply had to see it for myself. In order to participate in the infamous traffic scene, I booked a motorbike tour with local guide in Ho Chi Minh at Inspitrip - A travel platform for booking local tours, and this is one of the best decisions I have ever made.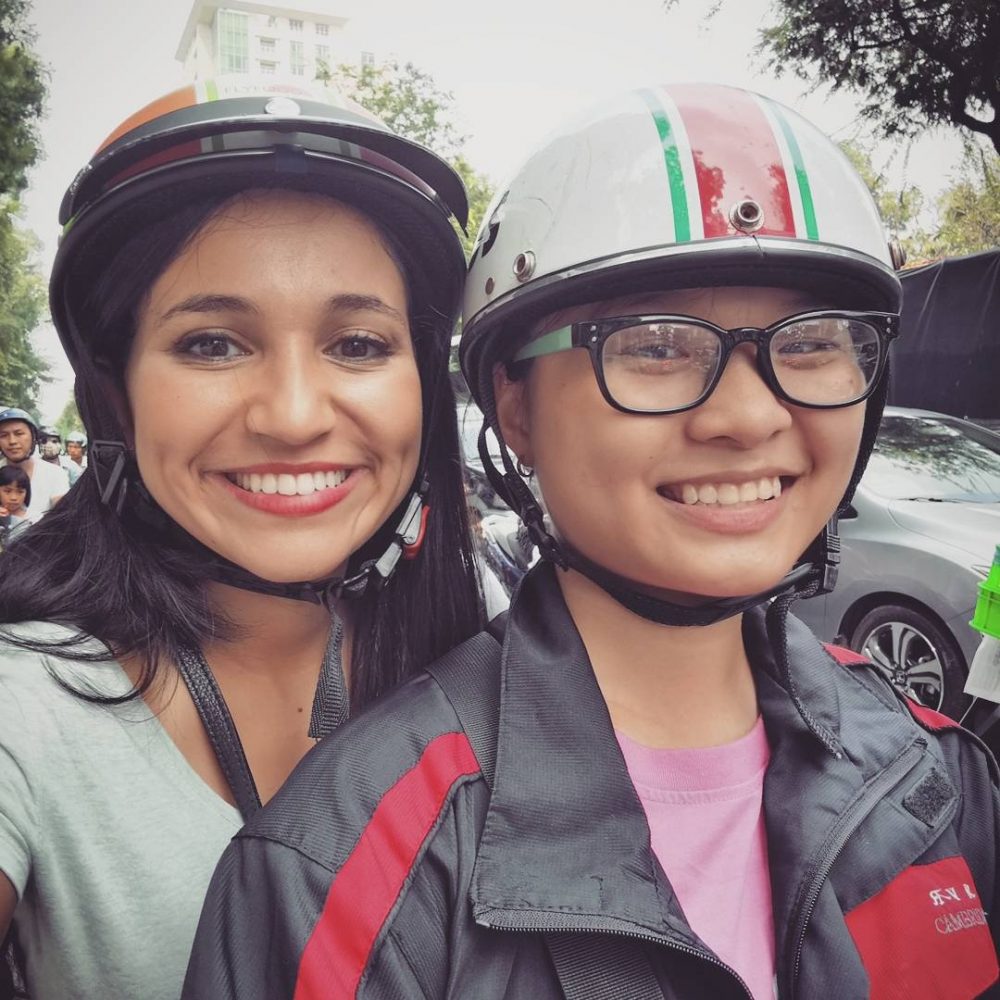 Shortly before traveling to Vietnam, I came across Inspitrip's Facebook and knew about their service of finding a local friend to show visitors around. I quickly signed up, and in less than 24 hours I heard back from them. I was connected to Thao, my local insider. We outlined our itinerary together, discussed my personal preferences, arranged a pick-up spot, and had a complete tour arranged the next day.
First time on a motorbike
I had never been on a motorbike before, and I fell in love with it as soon as I hopped on the back. Thao picked me up from my hostel in the morning. We snapped a few photos of me on the back of the bike before taking to the streets of the city. Thao drove me everywhere, and I was able to get a feel for the city as we drove from place to place. I truly felt immersed into the local lives of the people residing in Ho Chi Minh city.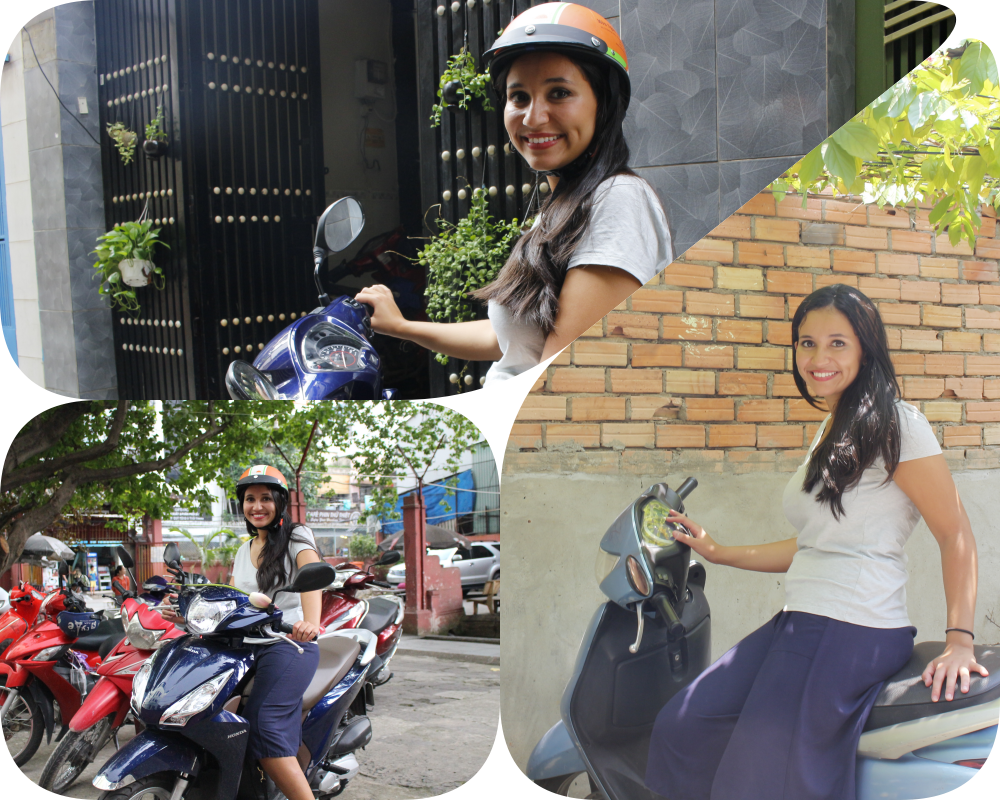 Sunday morning at a local cafe and flower market
The first stop on our itinerary was a local coffee shop that Thao suggested. She said this was the way in which many Saigonese kickstart their day: a fresh cup of coffee. Thao brought me to the shop, which was housed in a building that was over 200 years old. There was no tourist in sight: only locals were there enjoying their Sunday morning cup of Joe.I appreciated being the only foreigner at the coffee shop. I got a special insight into local Vietnamese life that I would not have experienced otherwise. The coffee shop specializes in 'racquet coffee,' which refers to a traditional method of brewing coffee. Coffee is made using a racquet instead of a metal filter, and there are only a handful of places in the city that still make this type of coffee. Thao even got me back into the kitchen to see this coffee being made firsthand, which would have been impossible without her help. The baristas, if you will, were an older couple brewing with their children. I got to see the family brewing their delicious coffee in action, and I felt so lucky to be able to do so. I had my coffee served over ice, which is the shop's speciality. We also ordered mouthwatering iced green tea, which Thao and I shared.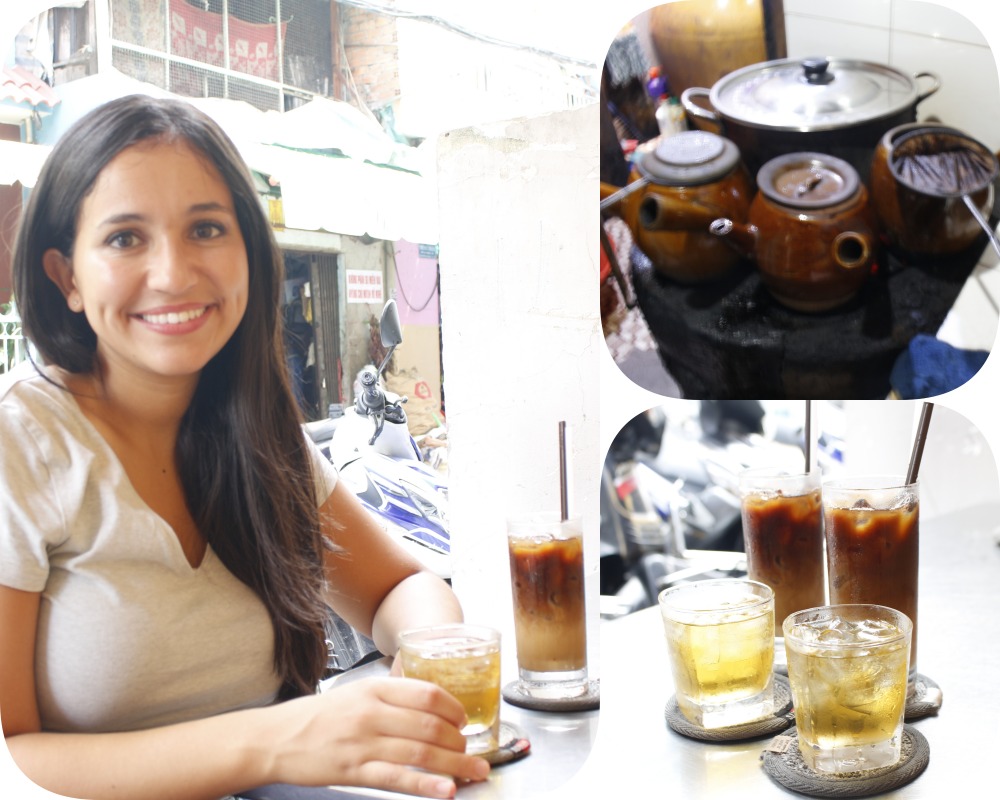 After enjoying a cup of coffee, Thao and I journeyed to a local flower market in District 10. This is the biggest wholesale flower market in the city. We meandered about for awhile watching people haggle, buy, and sell some of the most vibrant flowers I have ever seen. Thao brought her professional camera along, and we took one too many photographs while exploring. A local approached me while I was taking pictures and struck up a conversation. She did not speak English, but Thao did a great job of facilitating the conversation and translating for us. The local lent me her conical heart to pose with, and I got a great photograph with it!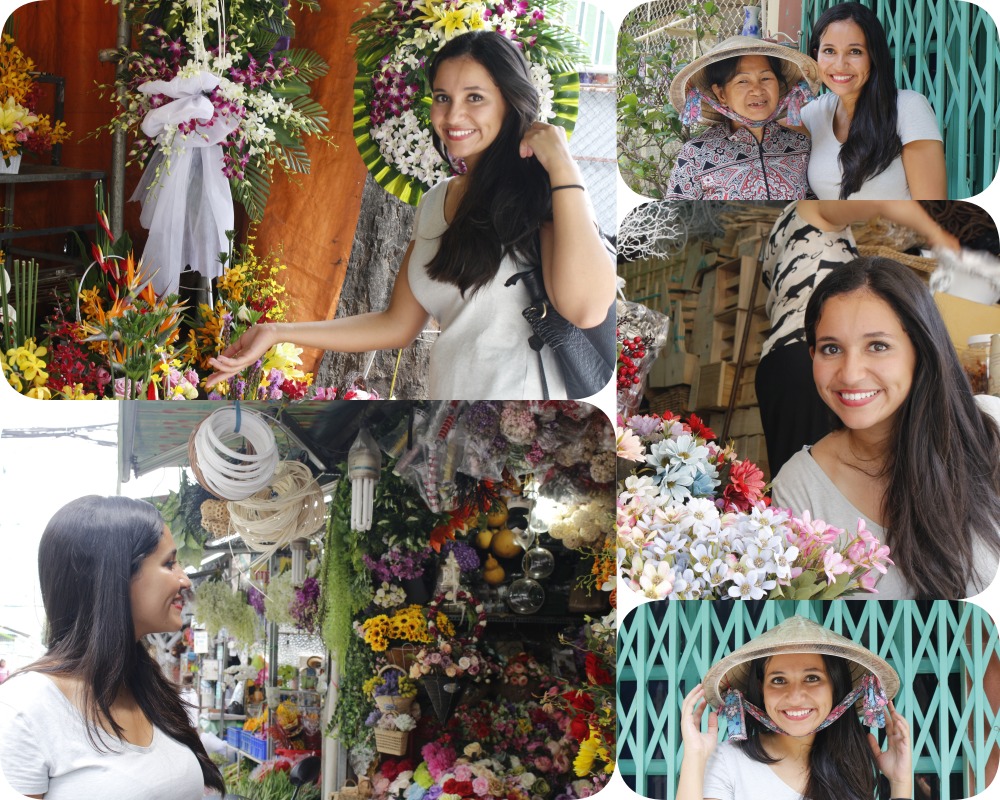 Journey to the best architectures
Later that day we zipped over to the city center to see the Notre Dame Cathedral and the Central Post Office. Even though it was a Sunday afternoon, there were hardly any tourists around. Our first stop was the Notre Dame Cathedral. Regardless of some construction, the cathedral was still stunning. The architecture was incredibly intricate and Thao gave me a detailed description and history of the building and its design. Without Thao, a visit to that site would have been much less memorable. After admiring the cathedral, we journeyed to the Central Post Office. It was busy and chaotic but such a cool place to frequent. We watched as many locals ventured to the public building to pay bills and send mail. Thao even helped me send a postcard there!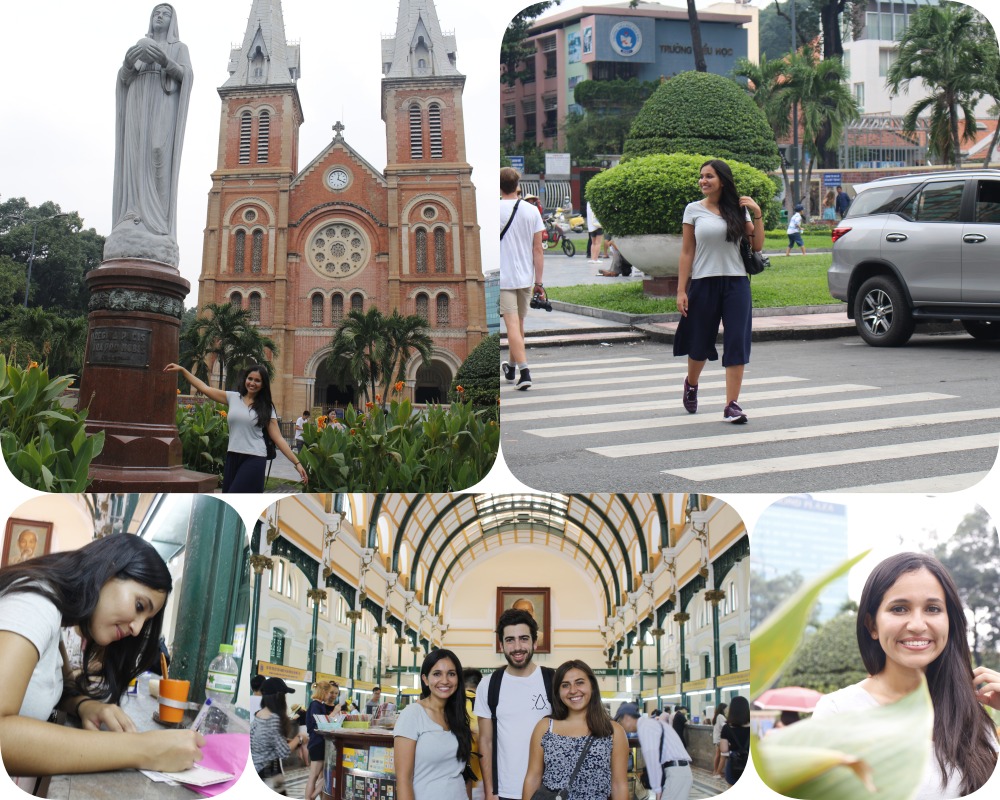 The last stop of our bike tour was the Jade Emperor Pagoda. It gave me some insight to Vietnamese culture and religion. It is over a century old and has a unique Cantonese style to it. The pagoda was built to worship the Jade Emperor, the highest god of a Chinese fairy tale. In the story, the Emperor decides who goes to heaven and who goes to hell after death. A statue of a fertility god also resides in the pagoda. The structure is small yet noteworthy. The roof is intricately decorated and vibrant in color. The pagoda is equipped with three prayer halls that houses carvings of both Buddhist and Taoist figures.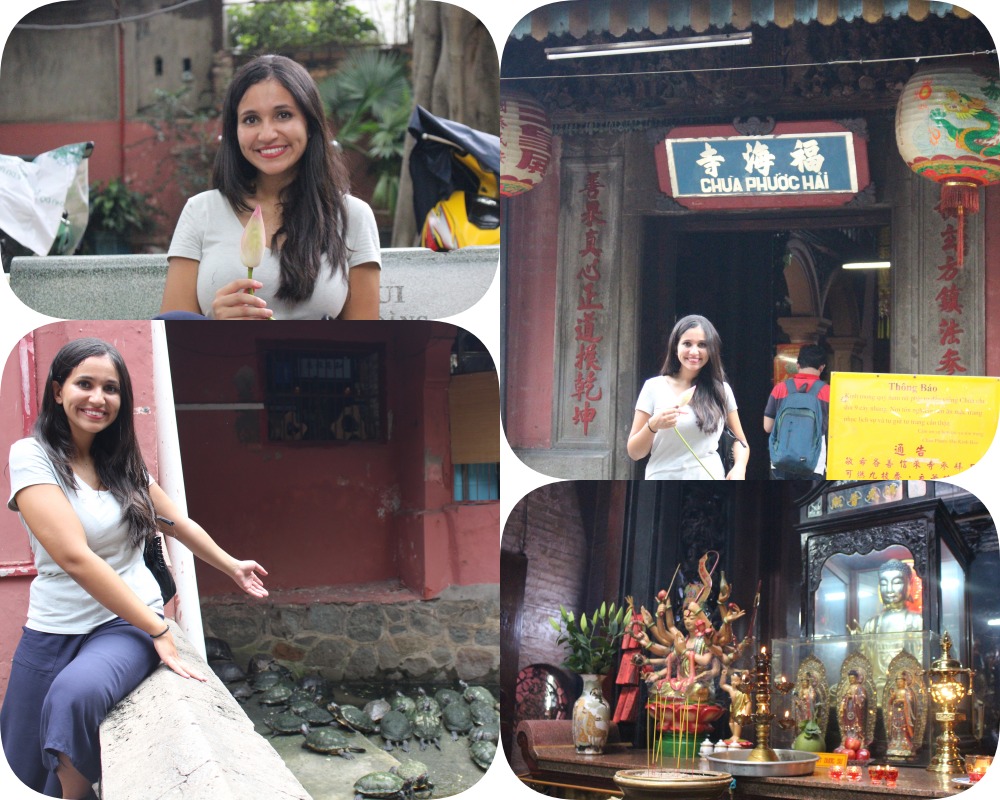 My trip with Thao was more than amazing!
Discovering the city with Thao was certainly the highlight of my trip. We talked about things like my studies at the coffee shop instead of the usual tour guide rhetoric. We spoke about what we like, what we want to do with our lives in the future, and everything else in-between. It was so fun and interesting to see how this 22-year-old girl in Vietnam lived. She took me to places I would have never gone if it were not for her help, and I avoided any and all tourist destinations.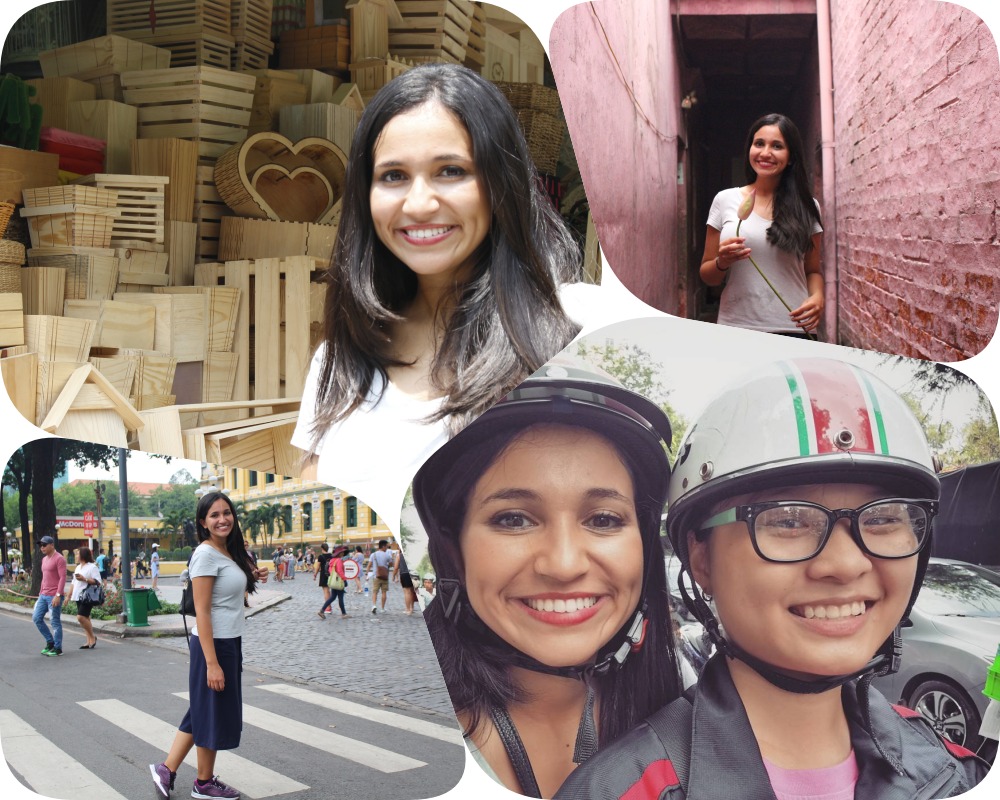 Traveling with Thao felt like I was traveling with a friend and not a 'tour guide.' There was never a moment we were not laughing. She had a plethora of information about her city, the country, and the culture. She even read my palm and predicted my future! Thao was incredibly kind and took great care of me throughout our adventure. We are the same age which really helped us connect. Having traveled to Vietnam alone, it felt like I had a friend in the city. There is no way I would have been able to discover Ho Chi Minh city without her help. I can not thank Thao enough for our amazing day together, and I highly recommend this tour to anyone making their way to this incredible city.
This article was written by the Inspitrip team on behalf of Mona Mousalli. It is part of Inspitrip's local series, in which we catch up with travellers and encourage them to share their stories with our readers.