Detailed guide to visit the DMZ: How to accomplish a fulfilling DMZ tour
There is no denying that, as of late, South Korea has become one of Asia's cultural hubs. Embracing modernity while staying true to its root, Korea captivates us all with its outstanding culture. However, each country has its own affairs. This statement undoubtedly also applies to Korea, with the most recurrent conflict being between it and its Northern sibling, The Democratic People's Republic of Korea or North Korea as it is colloquially known. From this long-standing rivalry, an unlikely tourism draw emerges in the form of a Demilitarized Zone or DMZ.  Therefore, if you are a bit intrepid and are suffering from beach and resort fatigue, the DMZ is the perfect destination for you. Having said that, here is  'Detailed guide to visit the DMZ: How to accomplish a fulfilling DMZ tour'.
DMZ is a result of a truce or armistice between North and South Korea
DMZ stands for Demilitarized Zone, which is a result of a truce or armistice between two opposing parties, in this case North and South Korea. In this area, the line is drawn at military installations or activities as well as military personnel. Renowned as top places to visit in South Korea, the Korean DMZ is a buffer zone of 250 kilometers in length and 4 kilometers in width which is centered by the MDL – Military Demarcation Line – the actual border between the two countries. The place, albeit a controversial one, is now a ubiquitous travel option and among the leading draws for Korea's tourism. As such, a DMZ and JSA tour is highly recommended on many travel sites.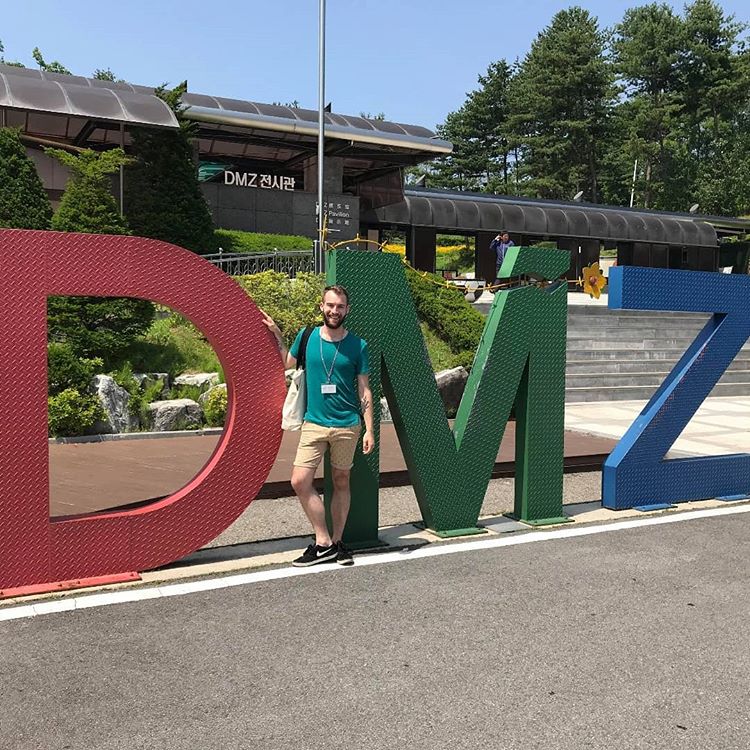 What to know before visiting the DMZ
1. What to bring with you
Exciting as it is, a trip to DMZ embodies strict regulatory requirements every visitor must accordingly conform to. That being so, you should bare in mind these important remarks we are about to disclose to you to plan a perfect itinerary of things to do in Seoul. It cannot be stressed enough that you need to have your passport with you at all times. As most locations in the DMZ require proper identification prior to admission, you must be able to present your passport should it be needed.  Besides a passport, other means of identification, such as ID card or ARC – Application Registration Card, are highly recommended to accompany you throughout your visit to the DMZ.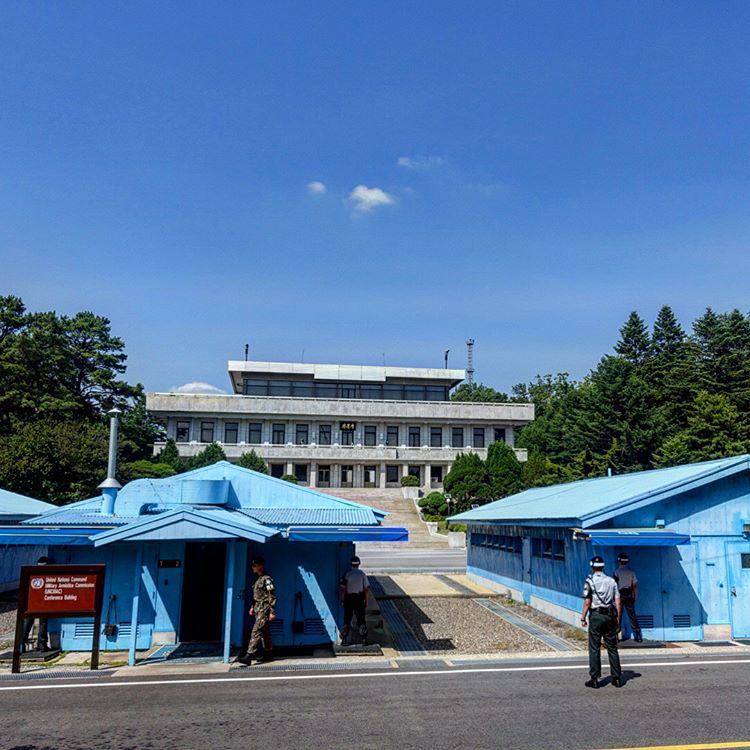 2. What to watch out for
For two ordinary neighbors in disagreement with each other, the rivalry seems tame. However, when it comes to these two nations, the tension and hostility are almost palpable. This is made evident by the fact that the DMZ is the most fortified zone in the world, and that there are more than one million mines littered across the whole area. A United Nation Command report has also revealed the placement of mines underneath Panmunjeom or the 'Truce Village'. Knowing these facts, it is probably best if you do not wander off.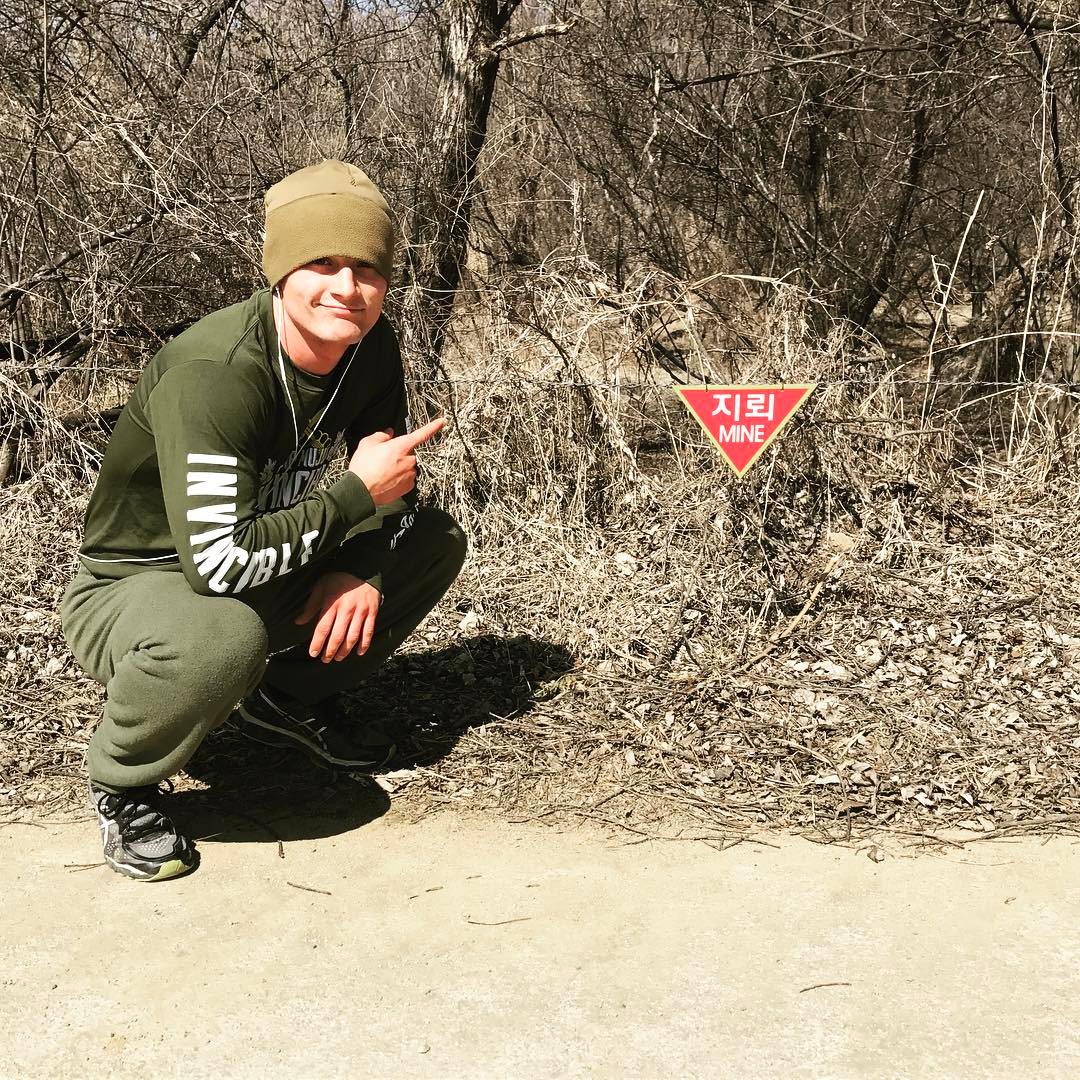 3. What to wear
What to wear on a trip to the DMZ seems too vast a topic to tackle and should probably be reserved for the more stylish of us. Nevertheless, what not to wear is easy to cover. First, ripped jeans, tank tops, shorts or miniskirts as well as workout clothes, however comfortable or fashionable they might seem, are prohibited. Second, t-shirts, biker attire and military style clothing are also banned. Last but certainly not least, no opened-toes shoes, no flip-flops or sandals are allowed. So long as you avoid these types of garments and footwear, you are good to go!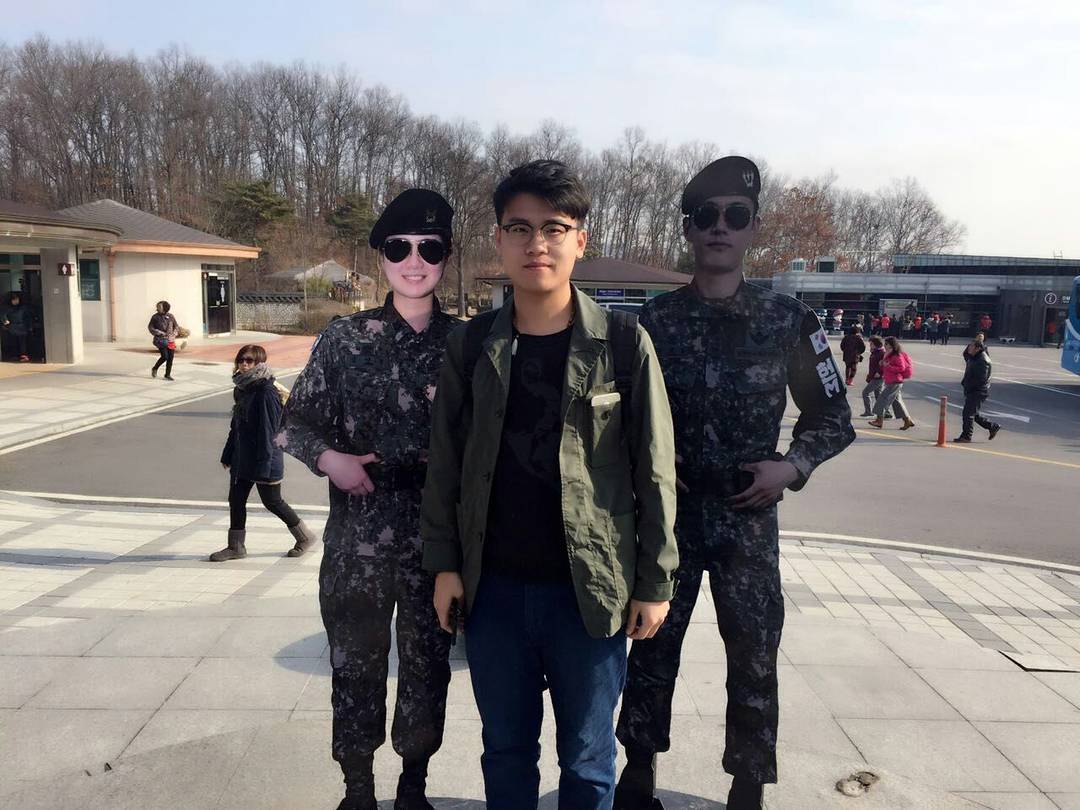 4. Restricted nationality
Another thing that sets the DMZ and its 'Peace Village' apart from other popular attractions is the fact there is a restriction on nationality. This means that not every citizen from all parts of the world can visit Panmunjom. For example, admission for nationalities such as Vietnamese or Russian is restricted, though visitors can apply for Panmunjom tour with their legal documents sent a few days prior.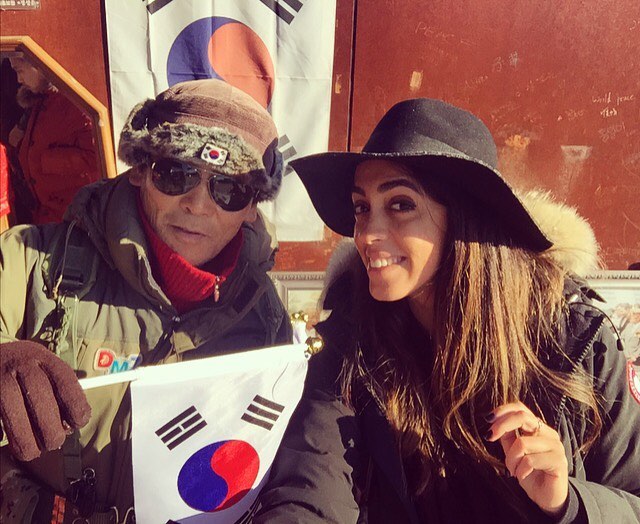 5. Civilian access
Due to the state between the two countries and their consequently heavily armed forces, civilian access to the DMZ is controlled very strictly. So, you should keep in mind that a visit to the DMZ means you will only get to visit tourist-allowed areas. Some of which even require military escort. What is more, there is no public transit to the DMZ, so you can only  get there via government-approved tourism agencies. Many tours also happen to have a requirement for the minimum number visitors per reservation. So finding yourself a travel companion is greatly advised.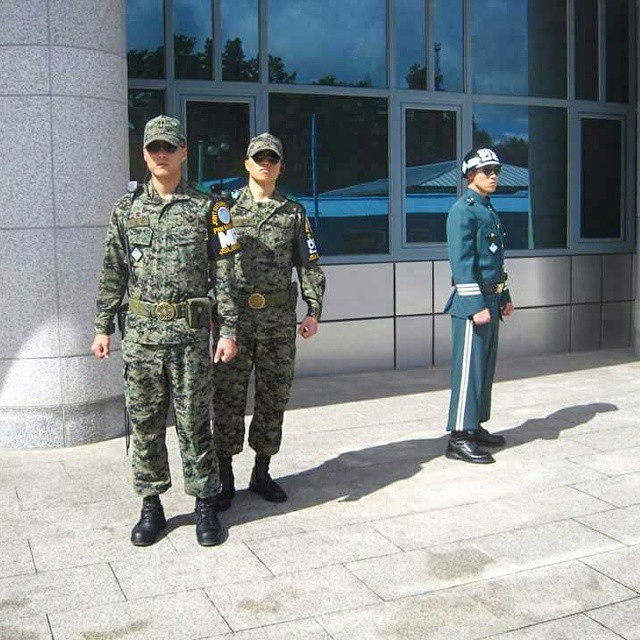 6. Taking photo
If you still have not established a mental picture of the DMZ as a dangerous and tension-filled zone, then the following information will certainly help. Before permission into the DMZ is granted, visitors must sign a waiver. To reiterate that the DMZ is a potentially perilous experience, the waiver explicitly states that visitor's' safety is not guaranteed in the event of unanticipated complications. This agreement form also clarifies about photo privileges, specifically when and where to take pictures. With all said, you should comply with all the instructions mentioned and those of your guide.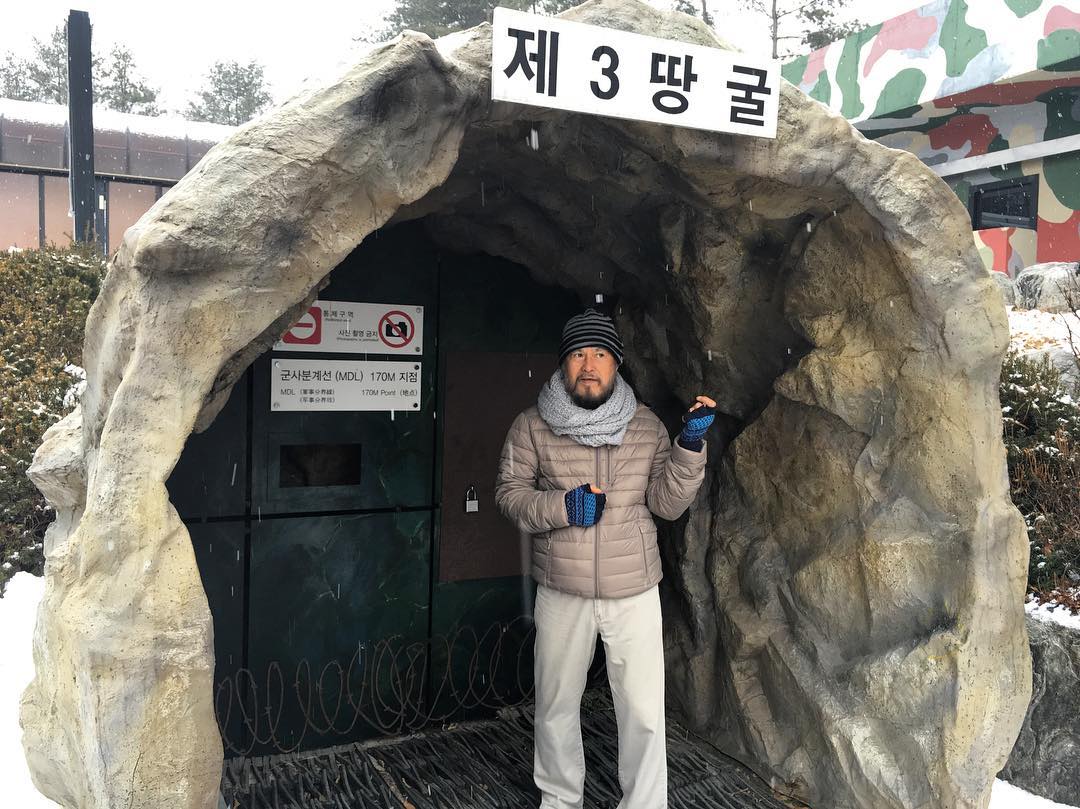 7. Crossing the border into North Korea
During a peaceful day at the DMZ, this can easily be arranged. Obviously, you cannot hope for a full and legitimate venture into North Korea from the South Korean side of the DMZ. Nevertheless, you can cross the Demarcation Line, the actual border between the two countries, in the UNCMAC – United Nation Command Military Armistice Commission. You can even pose with a Korean soldier that stands guard inside the UNCMAC for tangible proof of your crossing into North Korea.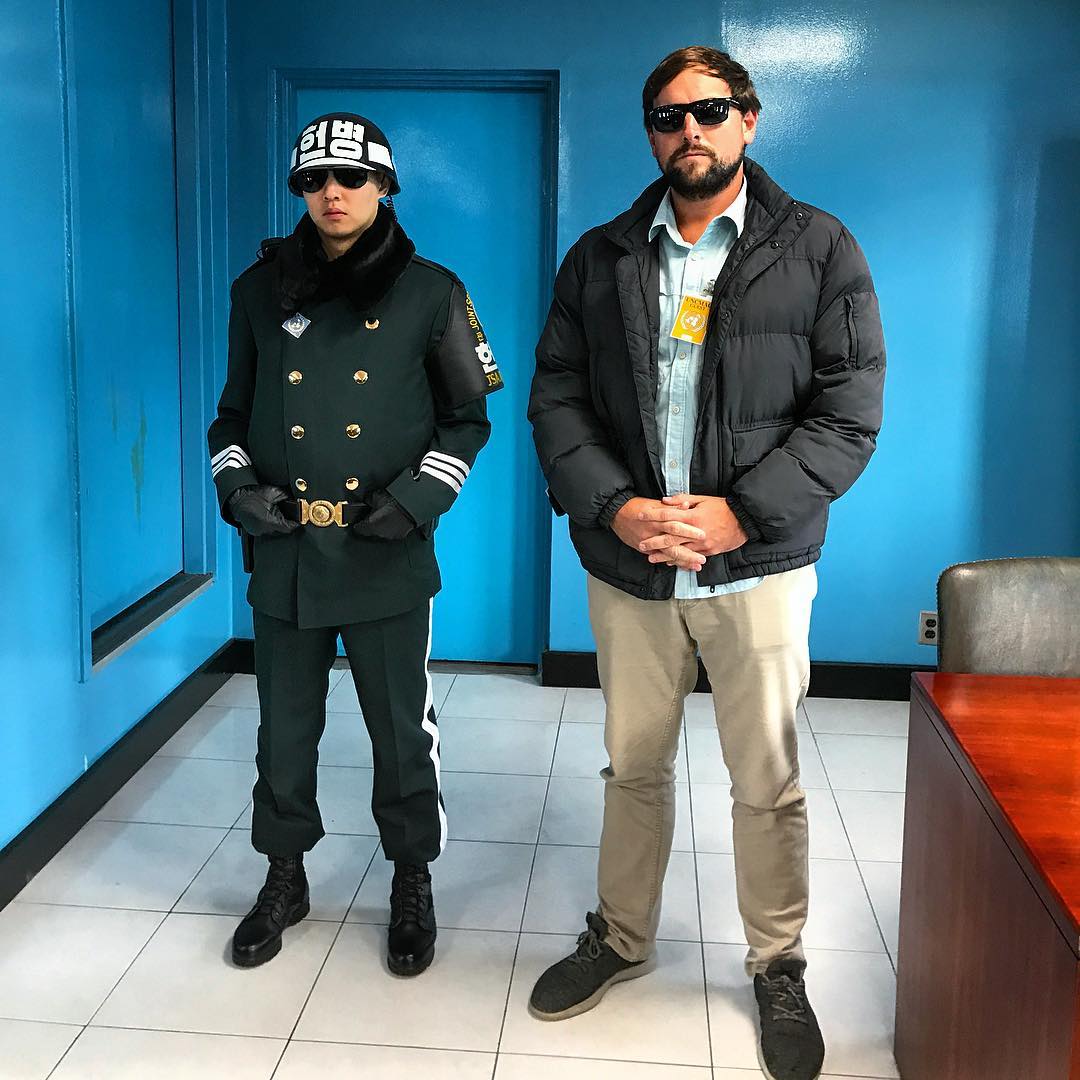 Popular attractions in the DMZ
1. Imjingak Resort
Located on the bank of the Imjin River and 54 kilometers North of Seoul City Hall is the Imjingak Resort. Its establishment in 1972 after the North-South Armistice was meant to accommodate and console refugees who could not return to their homeland.  Inside the resort's premise, you will find various monuments and statues depicting the Korean War. Interestingly enough, there is also a restaurant, a Korean peninsula-shaped pool, and a small amusement park. Not only is this a popular attraction at the DMZ, it also serves to symbolize the importance of peace and unification. Outside Imjingak, you can also find tanks and relics used in the Korean War.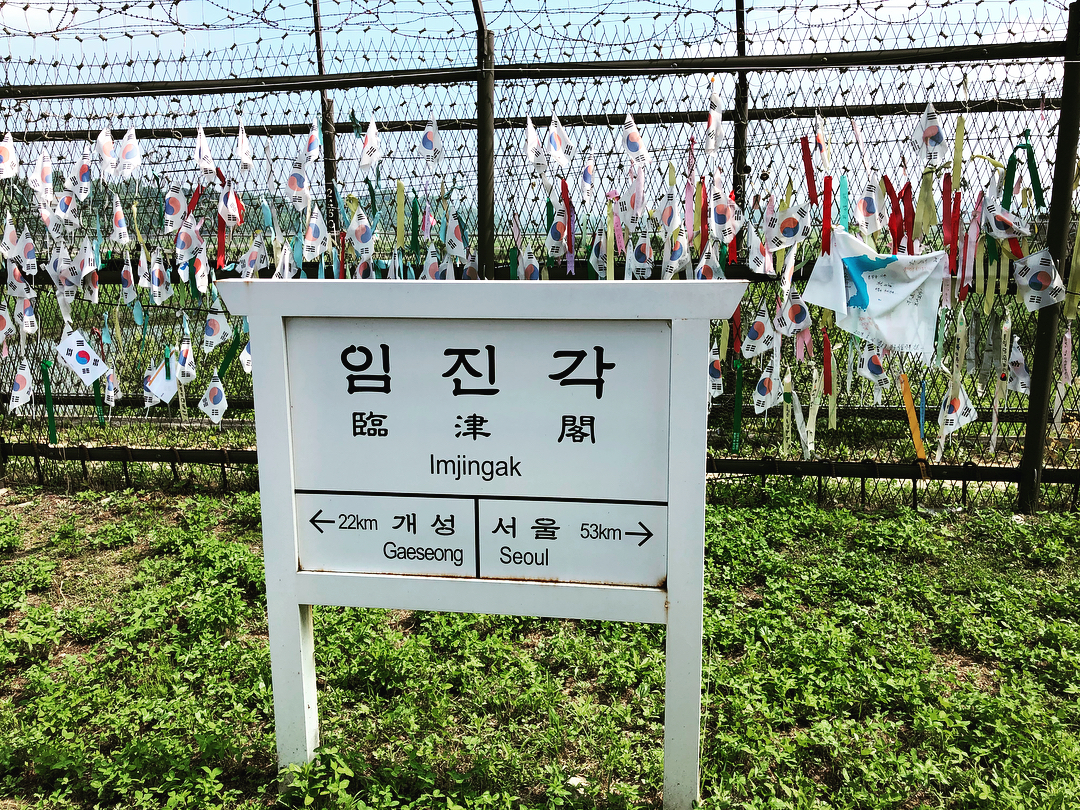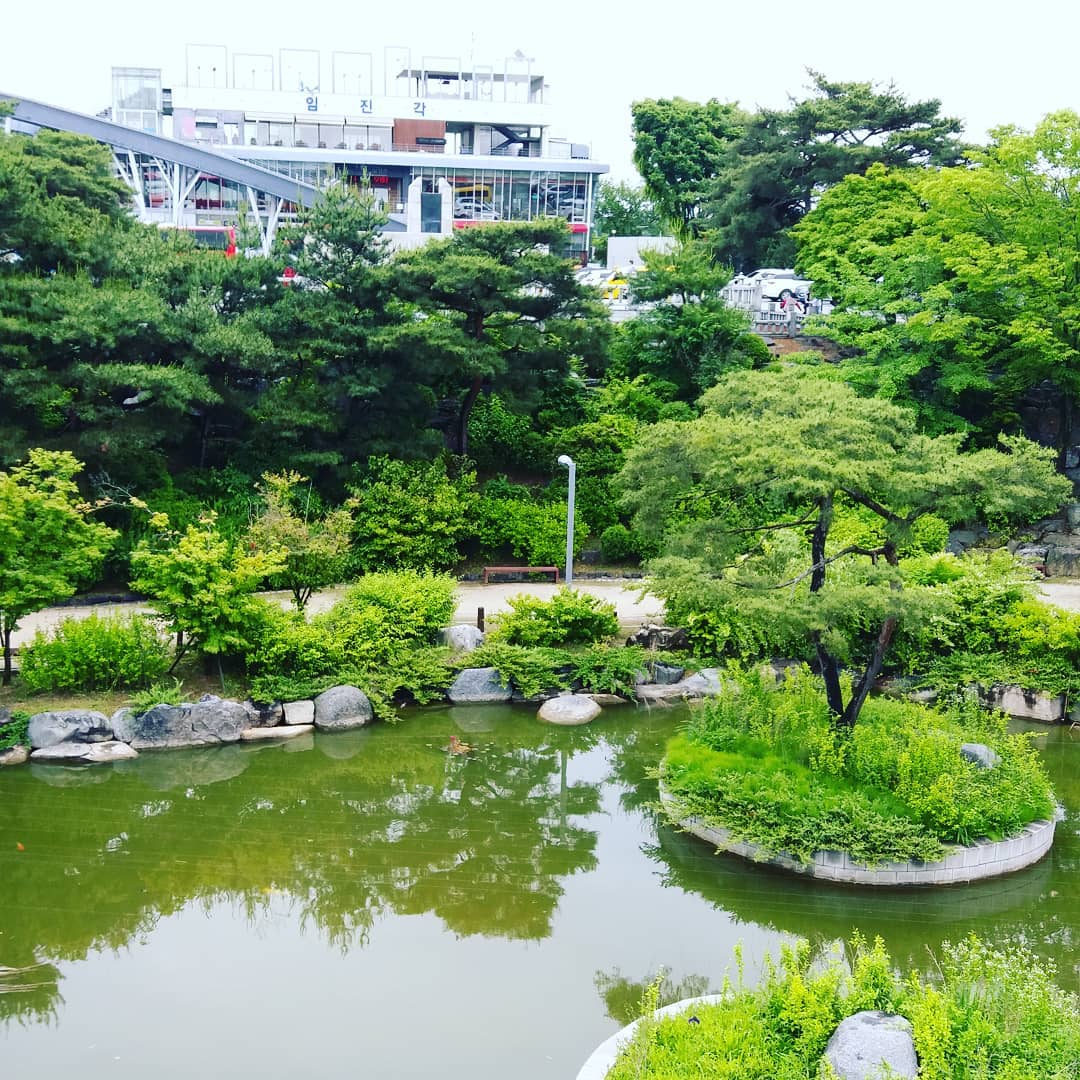 2. Nuri Peace Park
Residing near the Imjingak Resort is the vast and verdant grass field known as Nuri Peace Park. The creation of the park is to emphasize the struggle for peace and efforts of reunification. Spread across the park are various works from famous Korean artists. Probably the most memorable thing at Nuri Peace Park is the iconic garden of 3000 colorful pinwheels, spinning simultaneously to the flow of winds.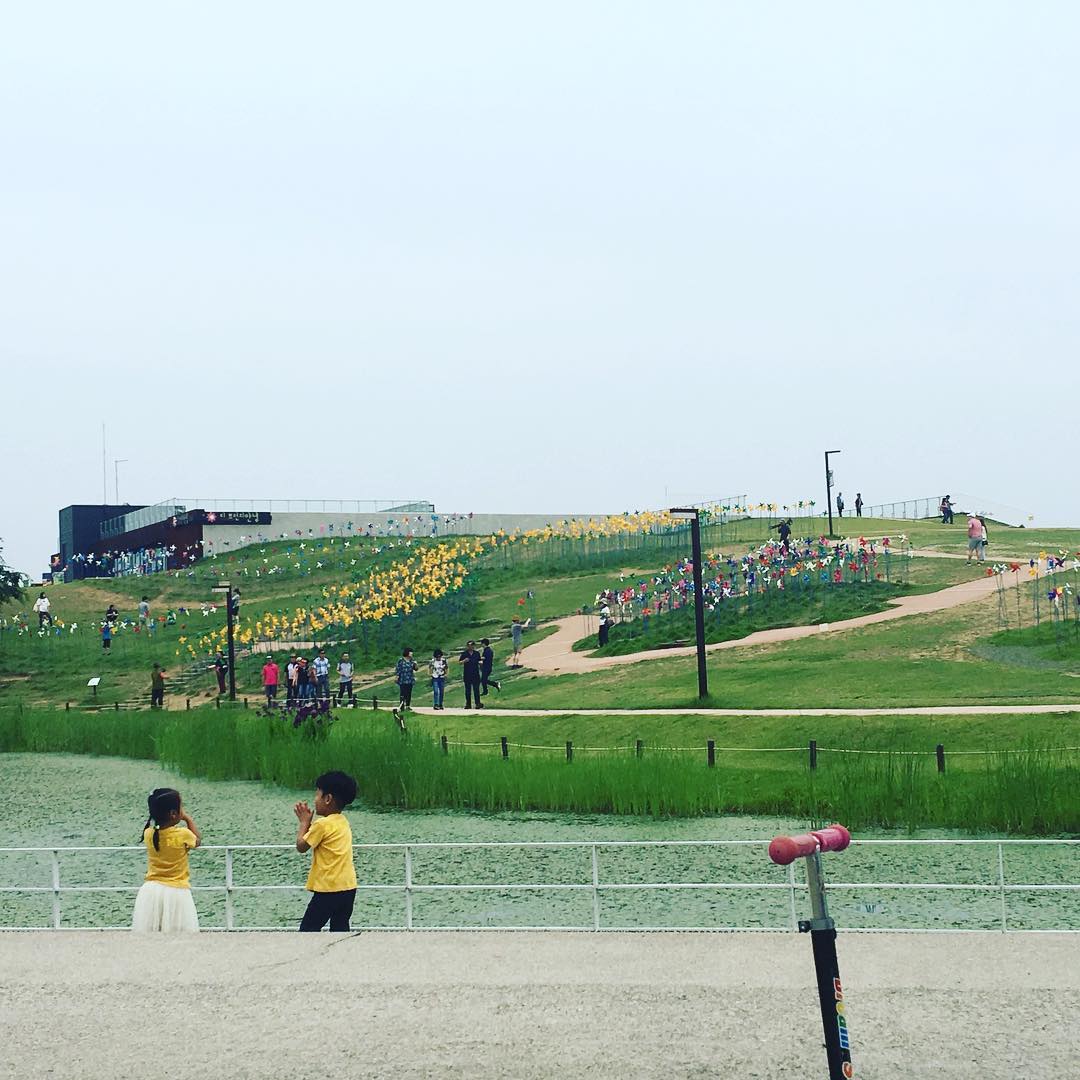 3. Mangdaebbang Alter
Standing in the front yard of Imjingak is the Mangdaebbang. This particular altar holds a dear place in the hearts of the defected North Koreans. Mangdaebbang Altar is a place of cultural significance, a place for the displaced to mourn their families, friends, and loved ones who was lost due to the war and the separation that entailed. To pay respect to their lost ones, every New Year or Chuseok (Korean Thanksgiving or Mid-autumn Festival), North Koreans come and bow their heads toward their homeland.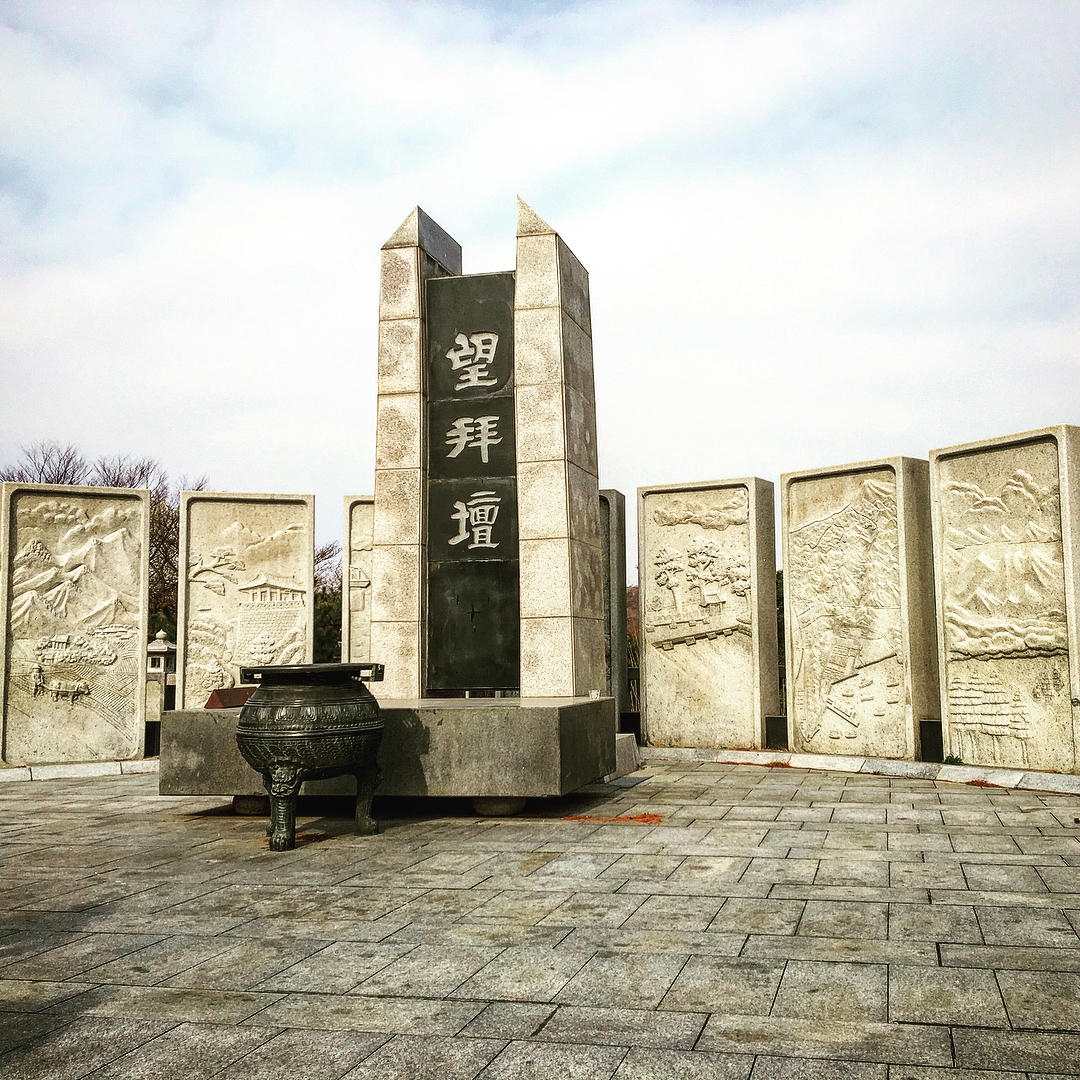 4. The Bridge of Freedom
Prominently displayed behind the Mangdaebbang Altar is the Bridge of Freedom. This modest bridge should not be confused with its more imposing namesake, which is the main span crossing the Imjin River. An access way to this, the smaller Bridge of Freedom is the main tourist attraction. On the bridge, South Koreans tie brightly colored ribbons in honor and reminiscence of the deceased. As returning to one's birthplace is a crucial part of Korean culture, the Bridge of Freedom is a moving place for North and South Koreans alike.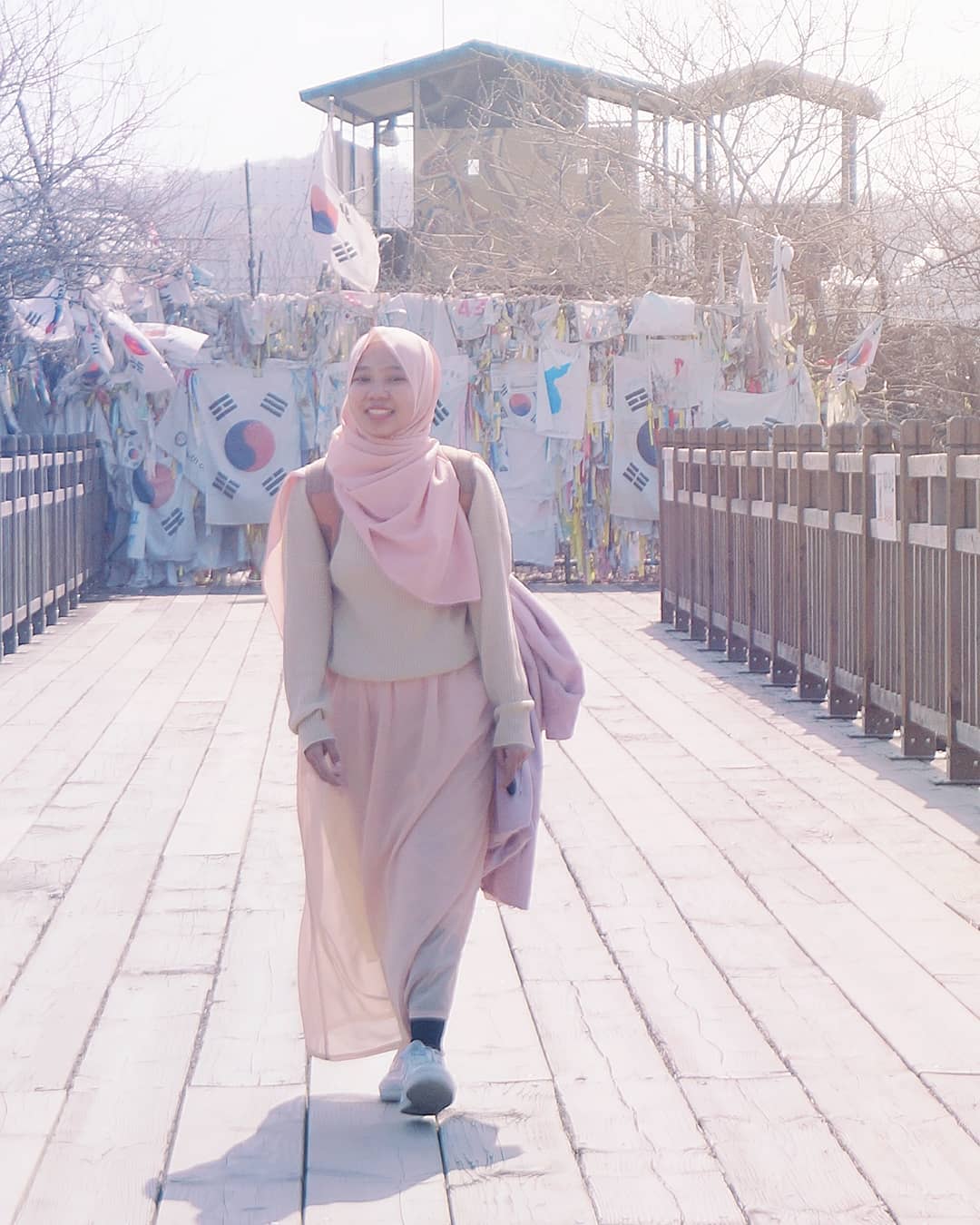 5. The 3rd infiltration tunnel
Although there are three tunnels of the same function and accessible by tourists, the 3rd tunnel is the longest and closest to Seoul. With only a mere 44 kilometers from South Korea's capital, this tunnel was first discovered in October 1978 after four months of locating and digging. Though intercepted, the incomplete tunnel is 1,635 meters long, about 1.95 meters high and 2.1 meters in width.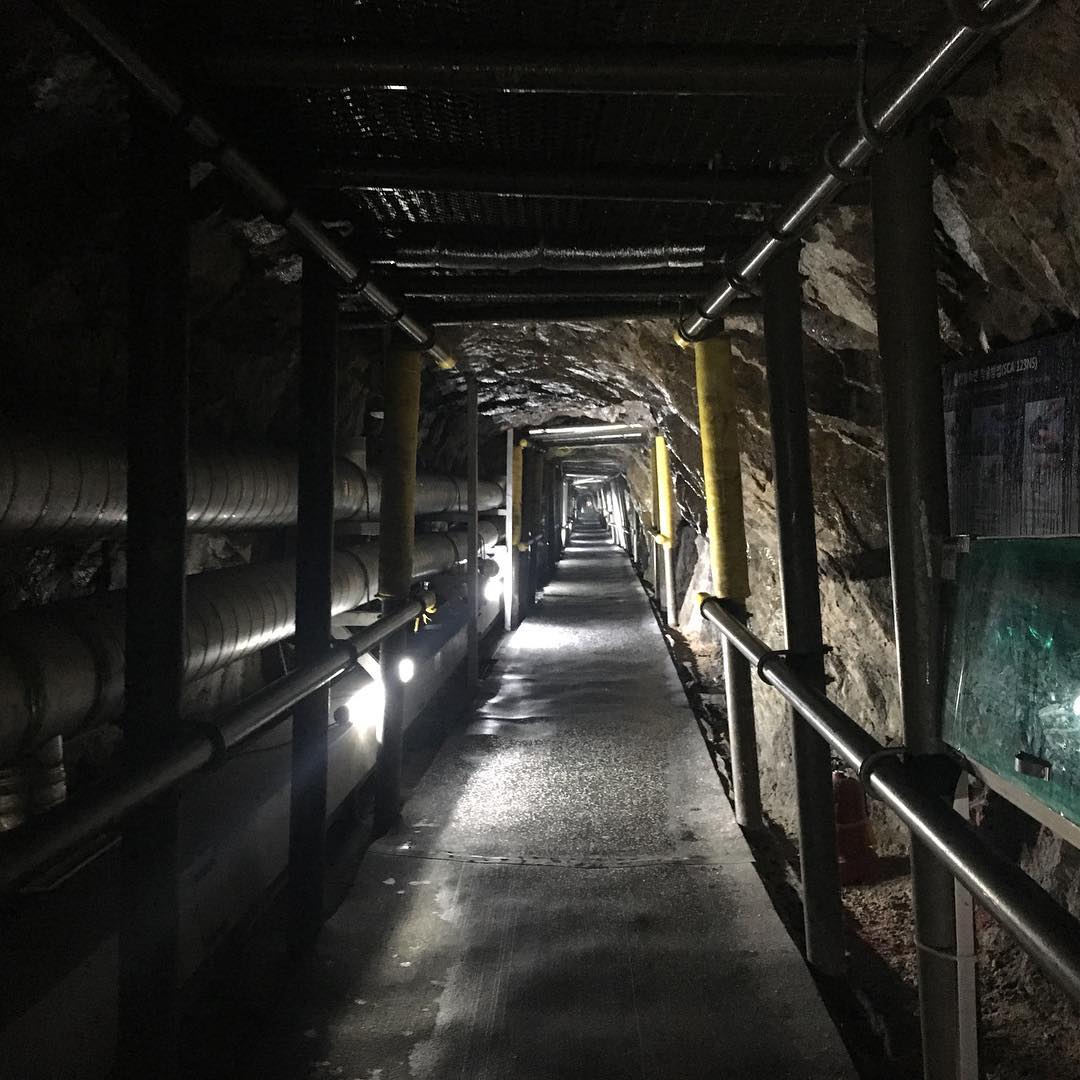 While the South dubbed this a transgression of the 1953 Korean Armistice Agreement created at the end of the Korean War, the North claimed it to be part of coal mine. Nowadays, the tunnel is open to the public, even though the section at the Demarcation Line is blocked by concrete barricades. Visitors, fortunately, can descend into the tunnel via a lobby or a rubber-tyred train. One more thing to bear in mind, taking photos is prohibited inside the tunnel, so try to take in every minute detail.
6. Dora Observatory
This observatory, located on Mount Dora (Dorasan), overlooks the Demilitarized Zone. The observatory was first opened to the public in January 1987. It is the closest part of the South to the North, on which tourists can glimpse a rare view of North Korea. Dora Observatory, with a premises of 304 square feet, has the capacity to house all 500 visitors at once. Through the equipped binoculars, you will get the chance to see the propaganda village of the DMZ, remnants of the North, the city of Kaesong, Songaksan, Kim Il-Sung Statue, and Cooperation Farm (Geumamgol).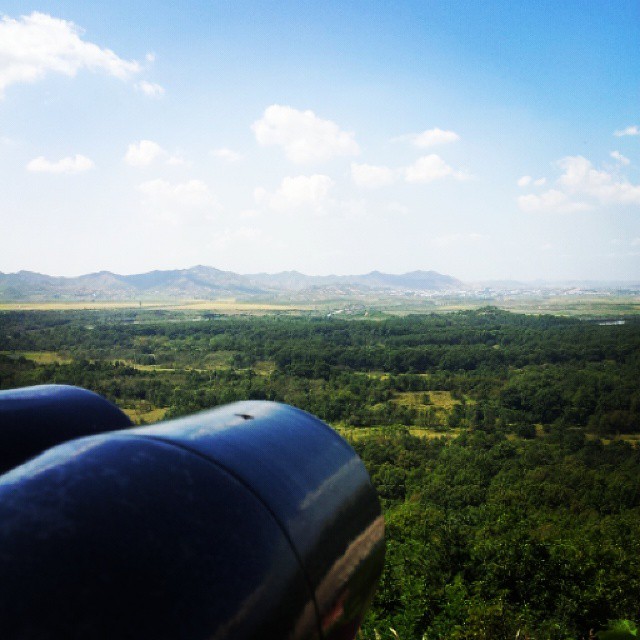 7. Combining all these attractions into one DMZ tour
Having known virtually all essential things about the DMZ, the only thing left to do is to combine everything into one comprehensive and fulfilling itinerary. A half-day trip covering all the above-mentioned attractions is a perfect choice for your last day in Korea. As most tours require you to send official documents beforehand, all you need to bring is your currently valid passport. After that, your chosen agency will take care of the rest.
Aiming for nothing but a truly authentic experience, Inspitrip is now offering a best half-day DMZ tours to visit all the prominent draws. What's more, this tour includes transportation and, most importantly, an English-speaking local guide.