Da Nang vs Nha Trang - which seaside town is right for you
Vietnam is known as the pearl of the East Sea with thousands of miles of coastline featuring picturesque mountainous scenery and mouth-watering dishes of seafood. That is not an exaggeration since there is no shortage of beach towns stretching from the southern to the northern edge of the country. And I bet you might have heard about two of the most famous seaside cities - Nha Trang and Da Nang - since their names have been listed in lots of articles of must-visit beaches in the world. I would recommend you spend your holiday in both places, but if you are pressed for time and can only manage to enjoy one, this article will help compare and contrast Da nang and Nha Trang, and help you decide which seaside town is right for you.
The beaches
Da Nang
First things first, let's talk about the beaches. Some famous beaches in Da Nang are Non Nuoc, Thanh Binh, Son Tra peninsula, and the one considered to be the most breathtaking beach in Vietnam - My Khe beach. Within view of the stunning scenery of Marble Mountain, Da Nang beaches attract thousands of both domestic and international visitors for its crystal clear water, gentle slopes and waves lapping the white sand. On Son Tra Peninsula, you will also have a chance to explore the forest that is home to a wide variety of fauna and flora, or hire a basket boat to have an experience catching fish and squids like a true local Da Nang fisherman. If you are planning to swim in My Khe beach, do not forget to bring the money with you because they may ask you to buy tickets at the entrance. The ticket will cost you only 1,000VND, which even includes fresh water for you to use after swimming.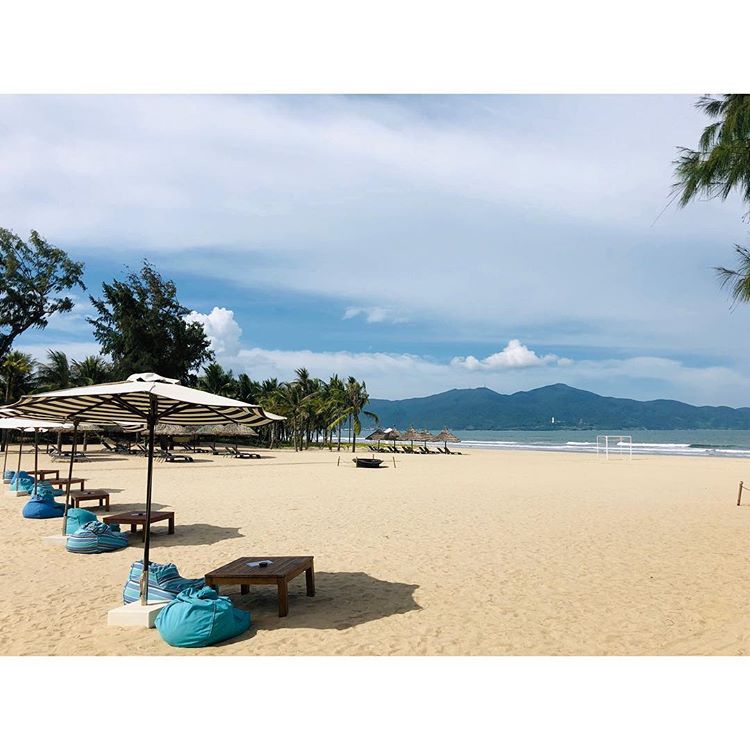 Nha Trang
Nha Trang beaches are emerging as an appealing destination among both local and foreign travellers, welcoming thousands of backpackers every day. Coming to Nha Trang, you will have a chance to soak yourselves in blue sea water, sunbathe under warm sunshine, and play beach sports with your friends and family. One interesting feature that makes Nha Trang so popular among tourists are the tours to the islands where you can jump from your boat, swim in the middle of the ocean, go kayaking and have a cocktails right on the water. Finding great deals for activities like canoeing, scuba-diving, and snorkeling to coral reefs can be a great way to ensure an unforgettable and budget-friendly holiday. For those who want to escape the hustle and bustle of metropolitan cities and seek relaxation, I would recommend going to pristine palm-fringed beaches such as Doc Let, Bai Dai (Long Beach), Son Dung, Dai Lanh,... and for the others looking for fun moments with family, Hon Tam will surely not let you down. It is advised that you travel to Nha Trang during the dry season from January to August so that the heavy rains do not bother your trip.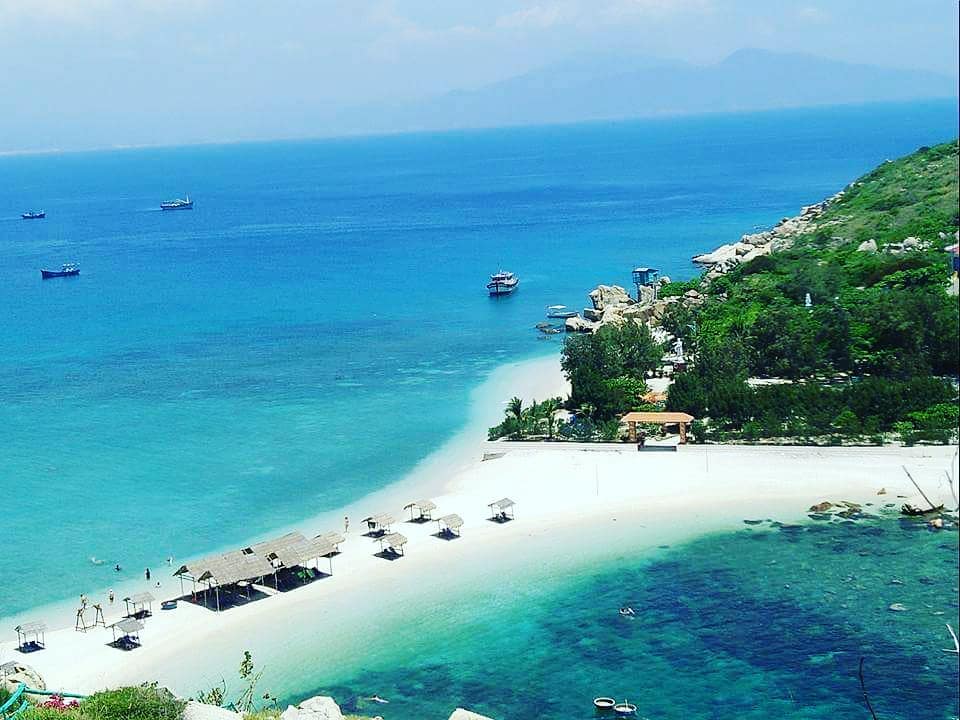 Accomodation
Da Nang
If you are interested in delving into the soul of Vietnamese culture and heritage, there is no better choice of accommodation than the Intercontinental Danang Sun Peninsula Resort. The resort has an ideal location - on Son Tra peninsula near the UNESCO World Heritage Site Hoi An ancient town and Hue imperial city. I can promise you a outstanding experience from the moment you arrive here. You can expect excellent hotel service and impressive facilities in this five-star resort. The view, the food, the interior and exterior of the place will leave you an impression of living in paradise where the sky, the earth and the sea meet. You can download Alfie app on your phone to get the best experience living in this luxurious hotel.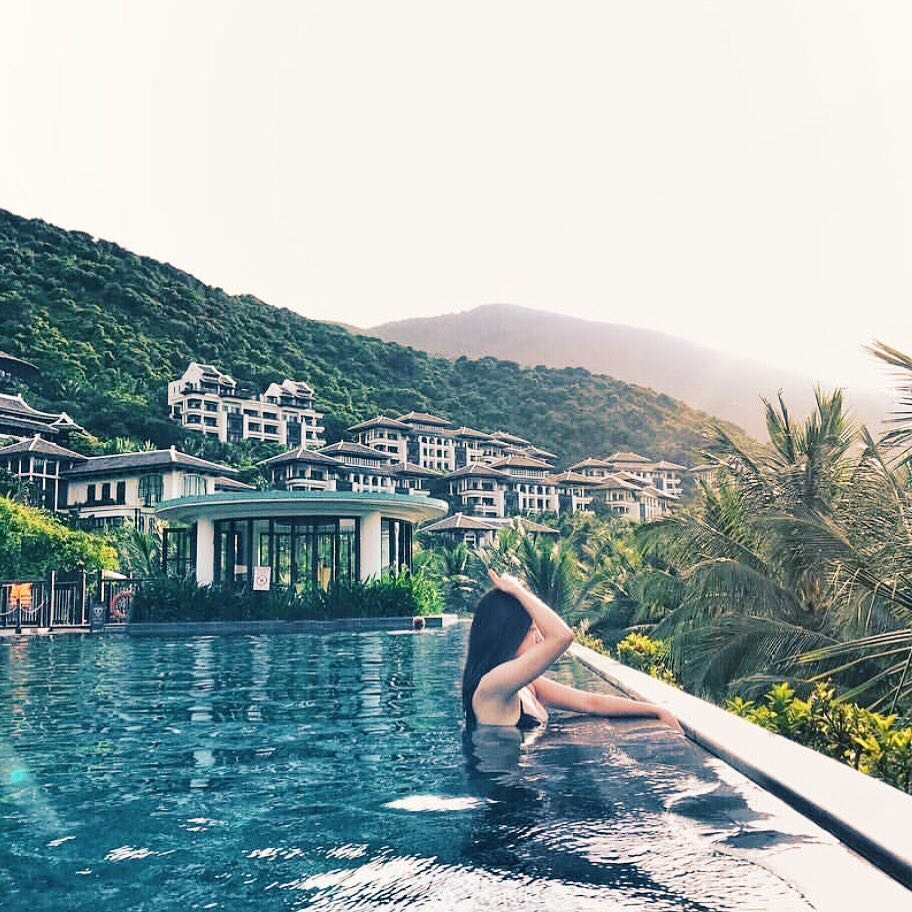 Intercontinental Danang Sun Peninsula Resort. Instagram @intercontinentaldanang
Nha Trang
If I am asked which is the best hotel to stay in Vietnam, I would not suggest anything other than Six senses Ninh Van Bay. It is well deserving of its slogan as the 'hidden treasure of Vietnam's colorful coast'. Since most of the furniture is made of wood, you will get the nostalgic feeling of living in a country house of Vietnam dating back to the 1900s. On top of that, it is situated on a sandy bay with awe-inspiring rock formations surrounded by towering mountains, this Six Senses resort allow you to be close to nature - living in a house built on rocks, having a shower in an open bathroom, riding a bike around the forest,... If you are into exploring and travelling at sea, you can hop on a boat to join an excursion on water at any time. Take a look at Alfie's app for more information.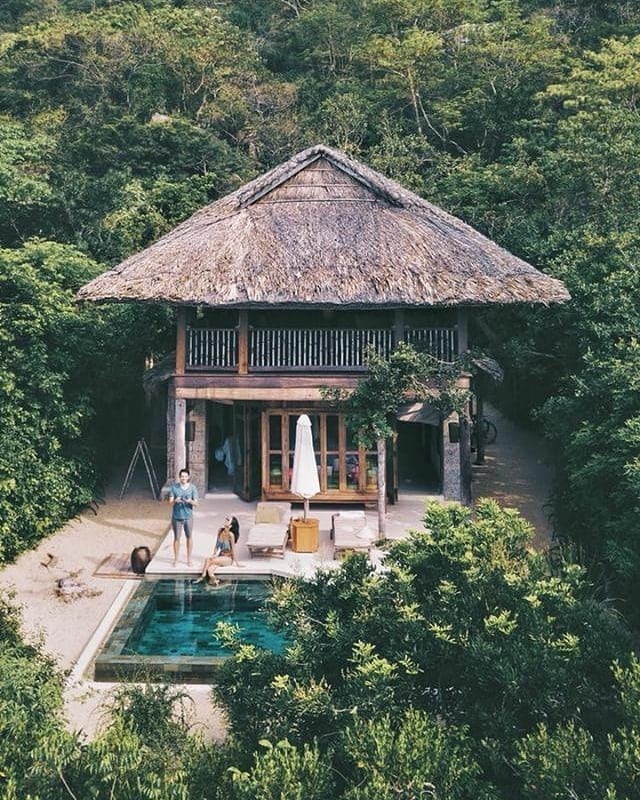 Food
Da Nang
Apart from the sights and the beaches, delicious local dishes also play a huge factor in the whole trip experience. The cuisine of Da Nang can be seen as a representative of the central region's. Here is a list of foodies' favourite eats in Da Nang:
Seafood
Opening hours: 08:00 - 23:00
Address: 51 Nguyen Sang, Son Tra, Da Nang
Mi Quang (Vietnamese Turmeric Noodles)
Opening hours: 06:00 - 21:30
Address: 285 Dong Da street, Hai Chau, Da Nang
Bun thit nuong (Vermicelli Noodles with Grilled Pork)
Opening hours: 15:00 - 22:00
Address: 831 Ngo Quyen Street, Son Tra, Da Nang
Bun cha ca (Fishcake Noodle Soup)
Opening Hours: Daily 06:00 – 22:00
Address: 109 Nguyen Chi Thanh Street, Da Nang
Banh beo (savoury rice cake)
Opening hours: Daily 12:00 - 20:00
Address: 291 Nguyen Chi Thanh Street, Da Nang
Banh xeo (crispy pancakes)
Opening Hours: Daily 11:00 – 23:00
Address: 280/23 Hoang Dieu Street, Da Nang
Nha Trang
No trip to this coastal town is complete without sampling its various delicacies from freshly-caught seafood like lobsters, urchins, jellyfish,... in the local fishing villages to all kinds of noodles and pancakes. Nha Trang will definitely satisfy every food preference, especially seafood craving travellers. There are also some interesting bars that are worth paying a visit.
Seafood
Opening hours: 08:00 - 23:00
Address: 12A Pham Van Dong Street, Nha Trang
Vietnamese grilled sausages
Opening hours: 15:00 - 22:00
Address: 02 - 04 Phan Boi Chau street, Nha Trang
Banh can
Opening hours: 15:00 - 21:00
Address: 127 Nguyen Binh Khiem Street, Nha Trang
Lac Canh Grilled beef
Opening hours: 09:30 - 21:30
Address: 44 Nguyen Binh Khiem Street, Nha Trang
Sailing Club Nha Trang
Opening hours: 10:00 - 02:00
Address: 72 - 74 Tran Phu street, Nha Trang
Skylight: 360 Sky Deck and Rooftop Beach Club
Opening hours: 16:00 - 24:00
Address: 38 Tran Phu Blvd, Nha Trang
Things to do
Da Nang
There are plenty of enthralling destinations that you should not miss during your stay in Da Nang. You can spend a day in Hue Imperial City to learn about the culture, heritage and traditions of the central region of Vietnam, or you may want to get lost in time with houses built hundreds of years ago in Hoi An Town. My Son Sanctuary - featuring partially ruined Hindu temples - can provide you with knowledge of the minority Cham people and here you can learn about majestic architecture from thousands of years ago. Aside from these historic landmarks, Ba Na Hill, which went viral on the Internet with its Golden Bridge, will ensure you a fulfilling trip.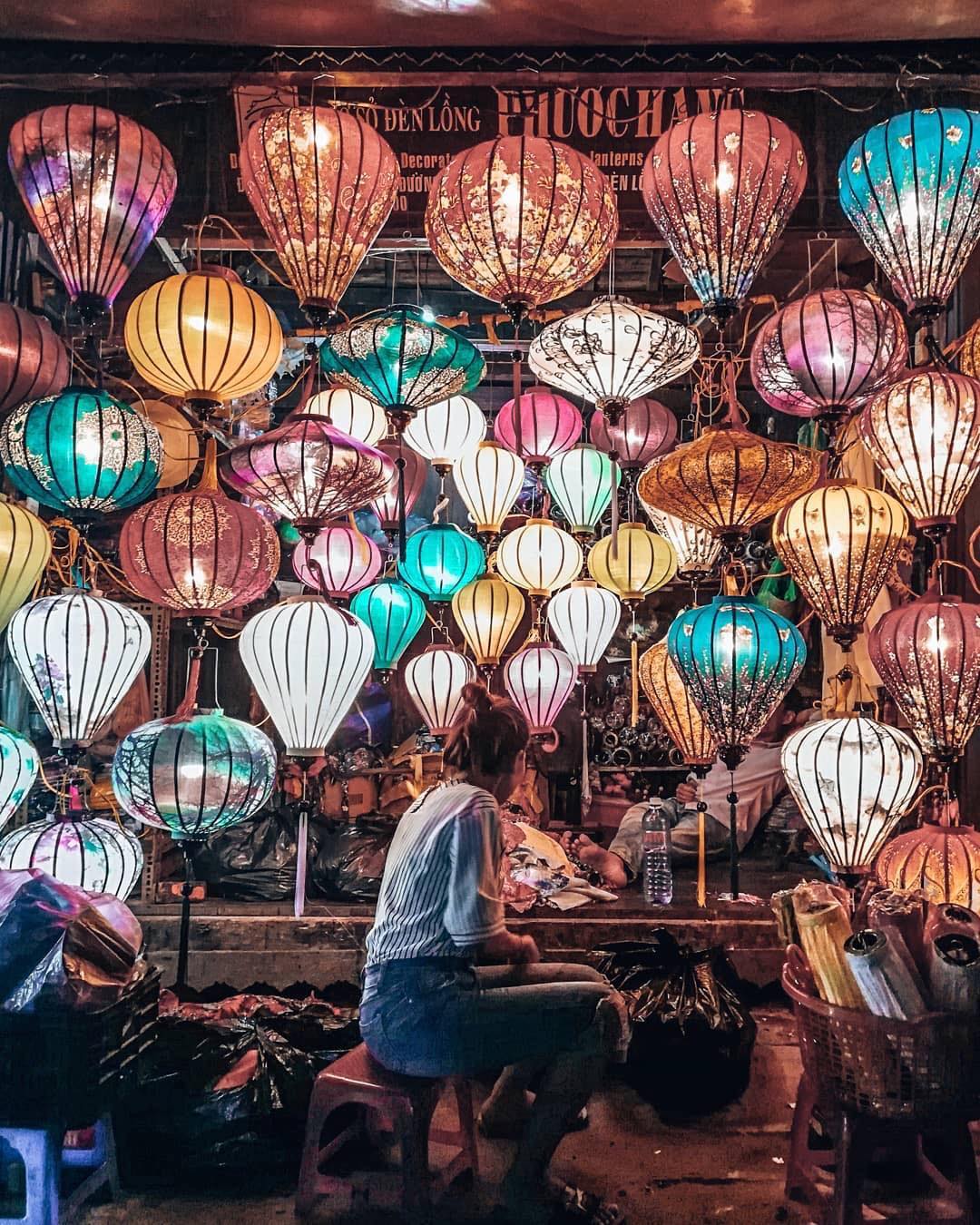 Hoi An Ancient town. Instagram @hoiantown
Nha Trang
Nha Trang also attracts tourists with a variety of fascinating tourist spots. A special feature of Nha trang is the diving tour to Hon Mun island where you can go snorkeling or pay an extra fee for scuba-diving to go deep under the sea and touch corals with your bare hands. If you are travelling with kids, it is a good idea to stop by Vinpearl Land amusement park. Roller coasters, 3D movies and other entertainments are available for you to make sure you have a good time here. Last but not least, spending time in the Nha Trang countryside will not disappoint you with lots of activities like biking in the safari, making pottery, etc.