Best Time To Visit Vietnam Infographic
One of top Vietnam travels tips is understand the weather and make sure you know the best time to visit Vietnam and don't get caught out by the rainy season.In Vietnam, the weather varies across the country. The northern and highland regions exhibit more seasonal trends than the likes of Ho Chi Minh City (HCMC) and the south. If you are coming here for the first time, best time to go is from January to MarchThe infographic below will give you an overview about typical Vietnam weather. Find out when it affects which cities.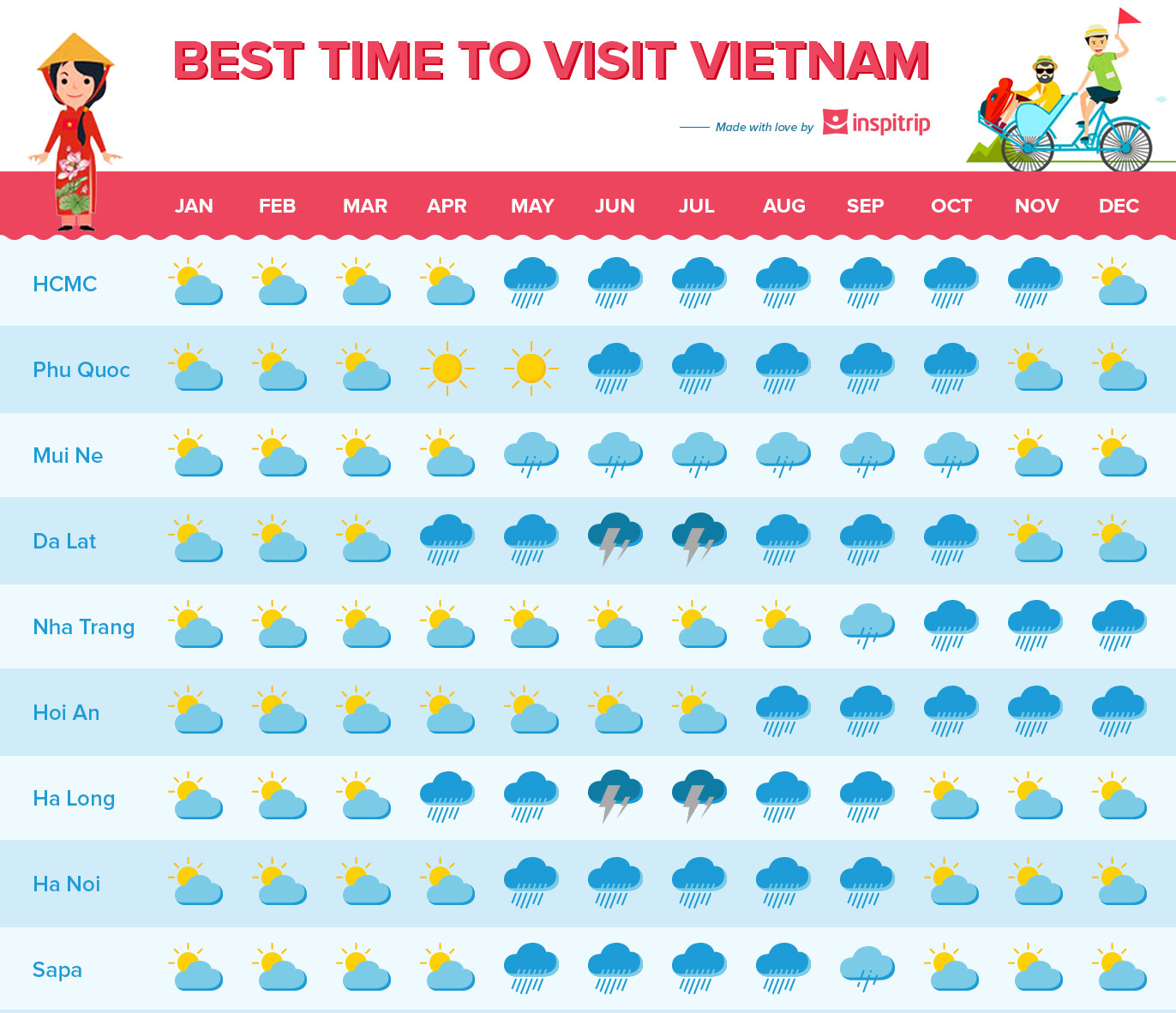 Please include attribution to blog.inspitrip.com with this graphic.